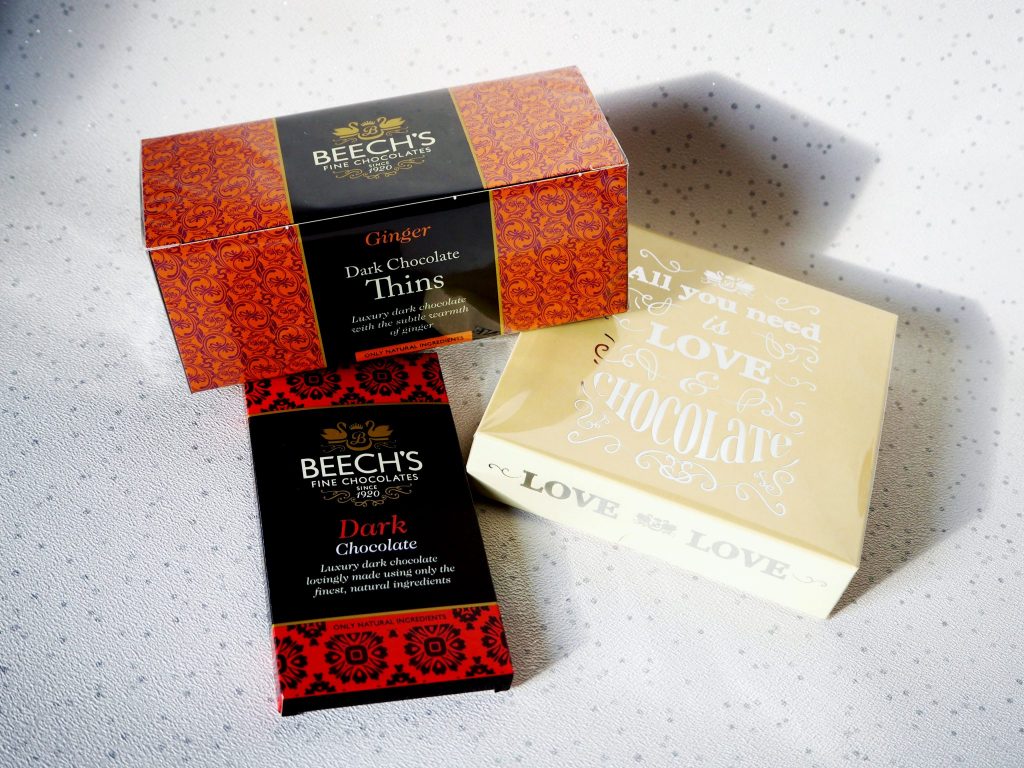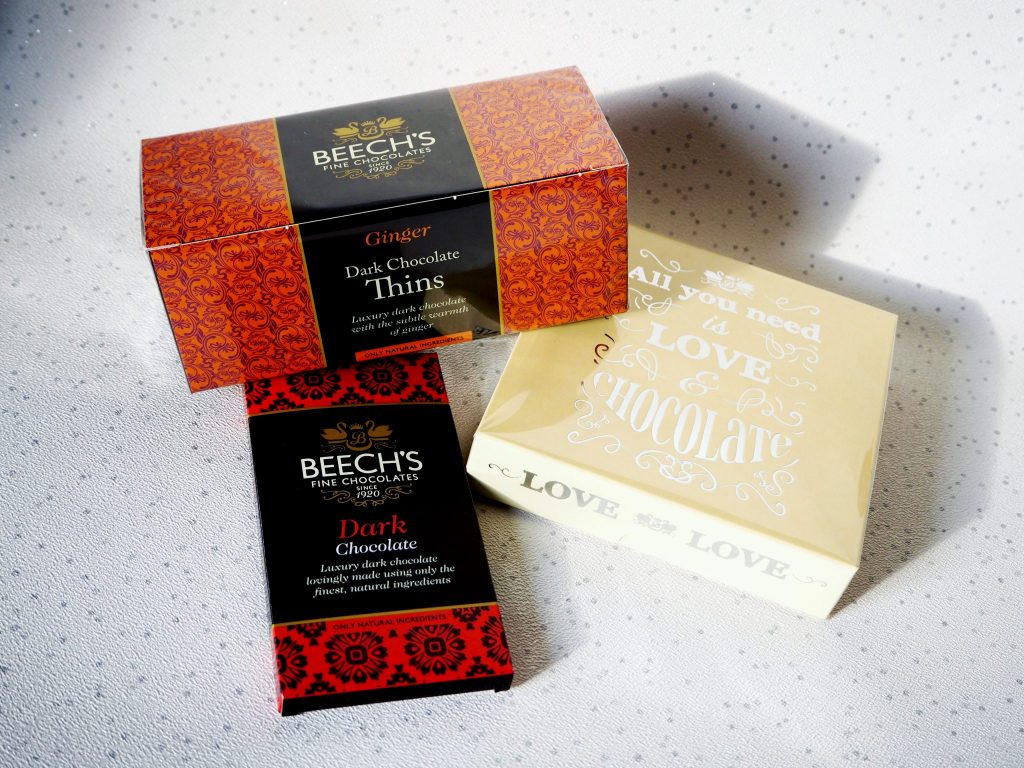 I always promote a balanced lifestyle, so whilst I often blog about fitness and healthy foods, I also have a huge sweet tooth and eat chocolate on a daily basis. I was recently sent an amazing package of Beech's Fine Chocolates to try out, including their Champagne Truffles, Dark Chocolate and Ginger Thins, and some bars of their Luxury Dark Chocolate.
I love trying out products from local businesses, and supporting small companies in and around my city, so I was excited to find that Beech's Fine Chocolates have been making traditional British chocolate from their factory in Preston, Lancashire since 1920.
All Beech's products are made using only natural ingredients, as well as being gluten free and suitable for vegetarians (and most of the dark products are also suitable for Vegans). Beech's cares about the environment and works with suppliers who are eco-friendly, as well as sourcing their ingredients from suppliers who support sustainable farming methods, improvements in working conditions and zero or minimal impact on the environment.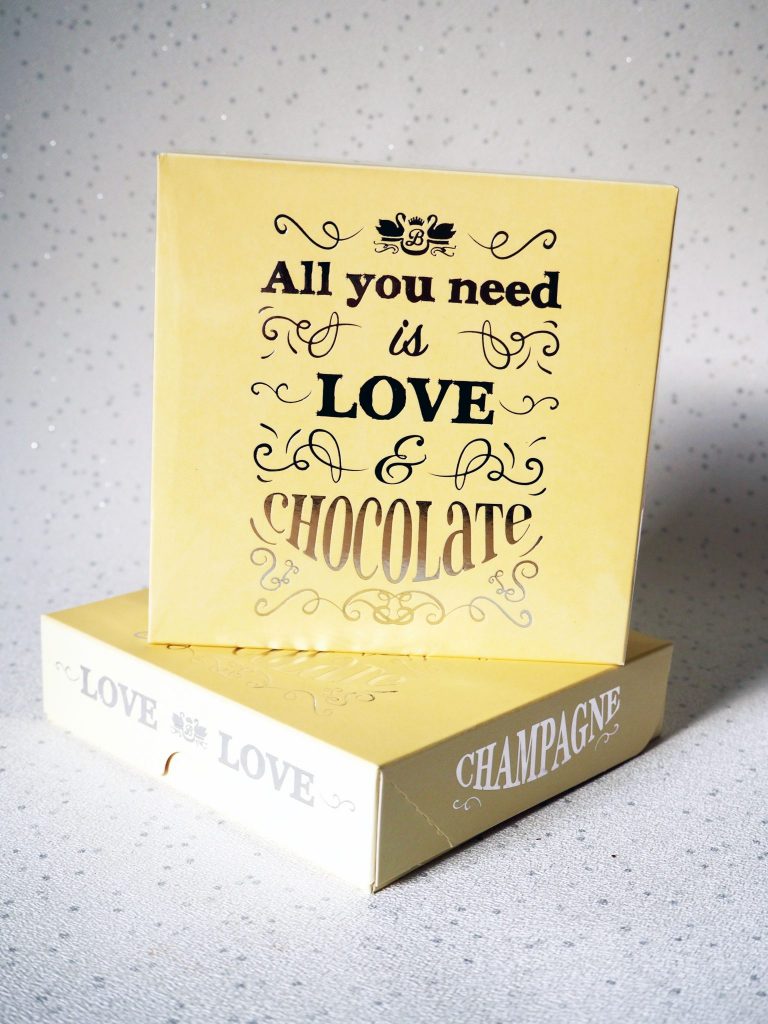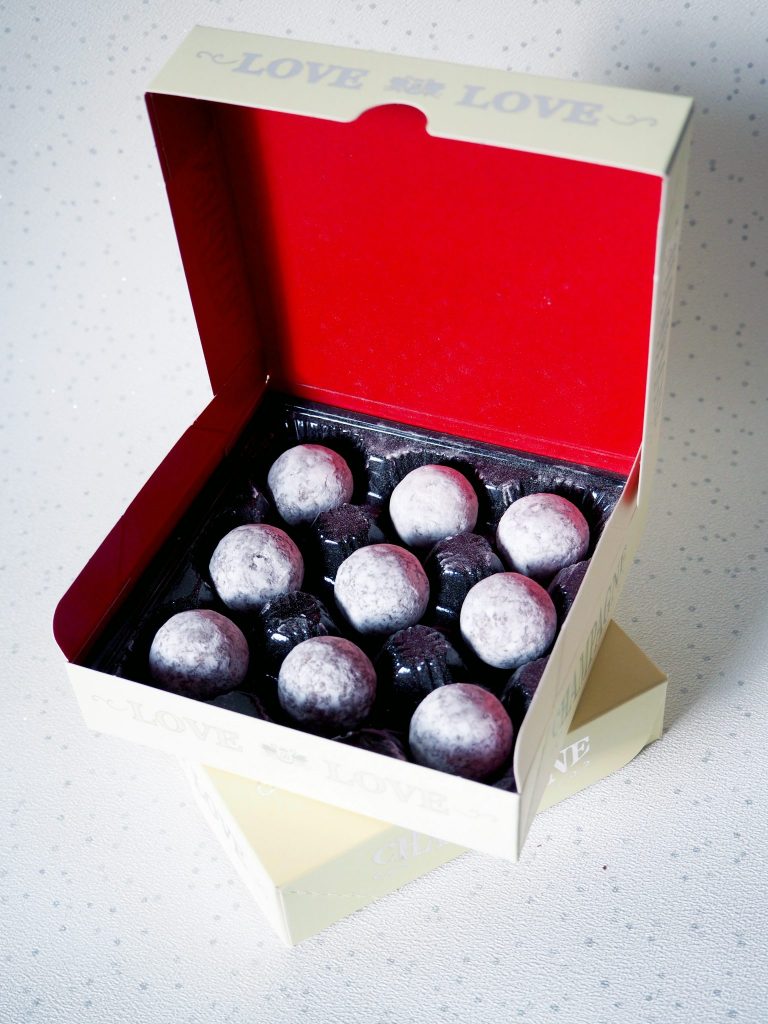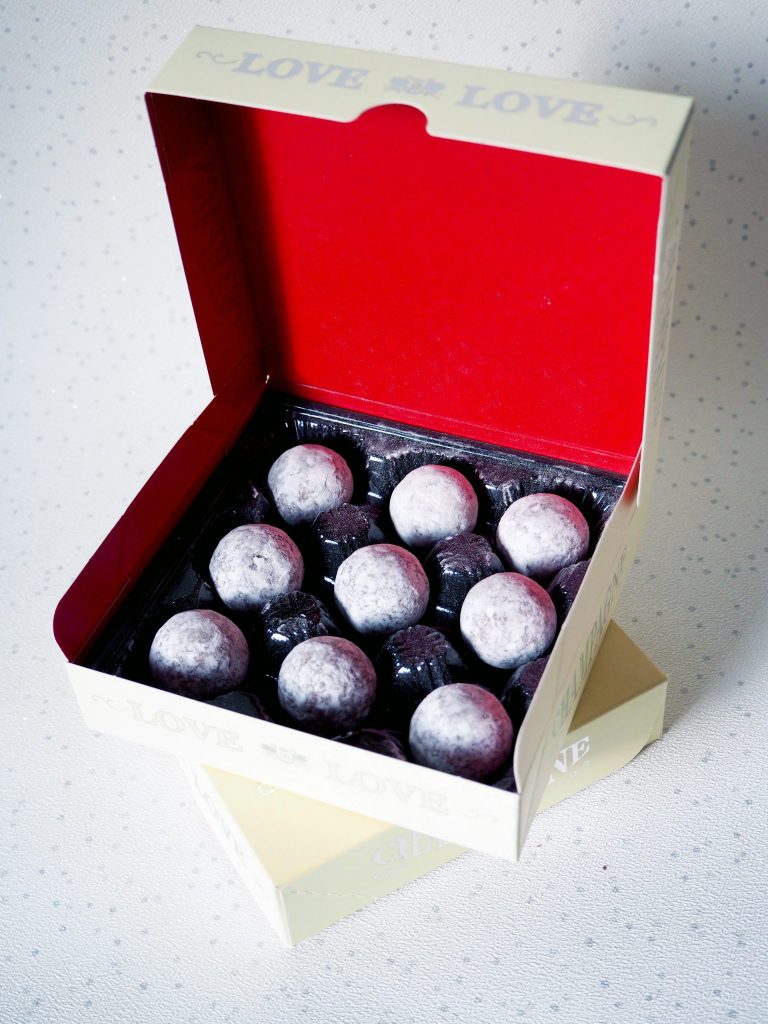 Beech's Champagne Truffles – £6.99
These are my perfect weekend treat and are a little bit too addictive for chocaholics like me! The milk chocolate is very smooth, and compliments the champagne truffle filling amazingly well. They are sweet but without being too sickly, and are my treat of choice for a relaxed evening in front of the TV. These hand finished chocolates are also an ideal and super thoughtful gift for the chocolate lover in your life, adding a little luxury to your gift without breaking the budget.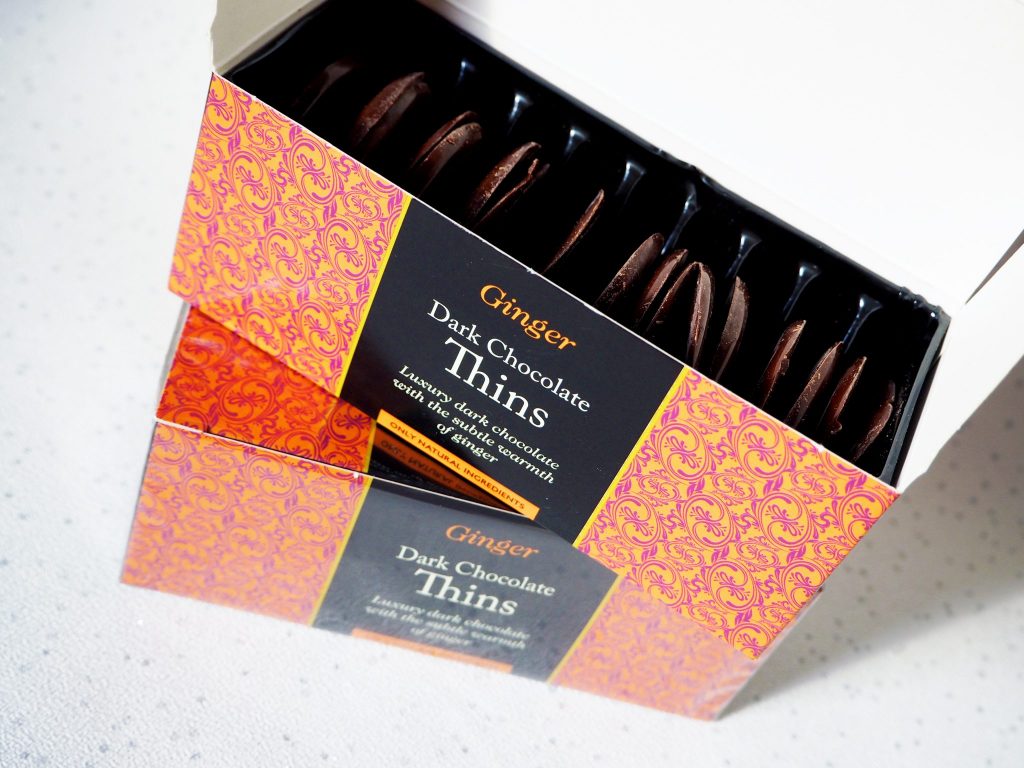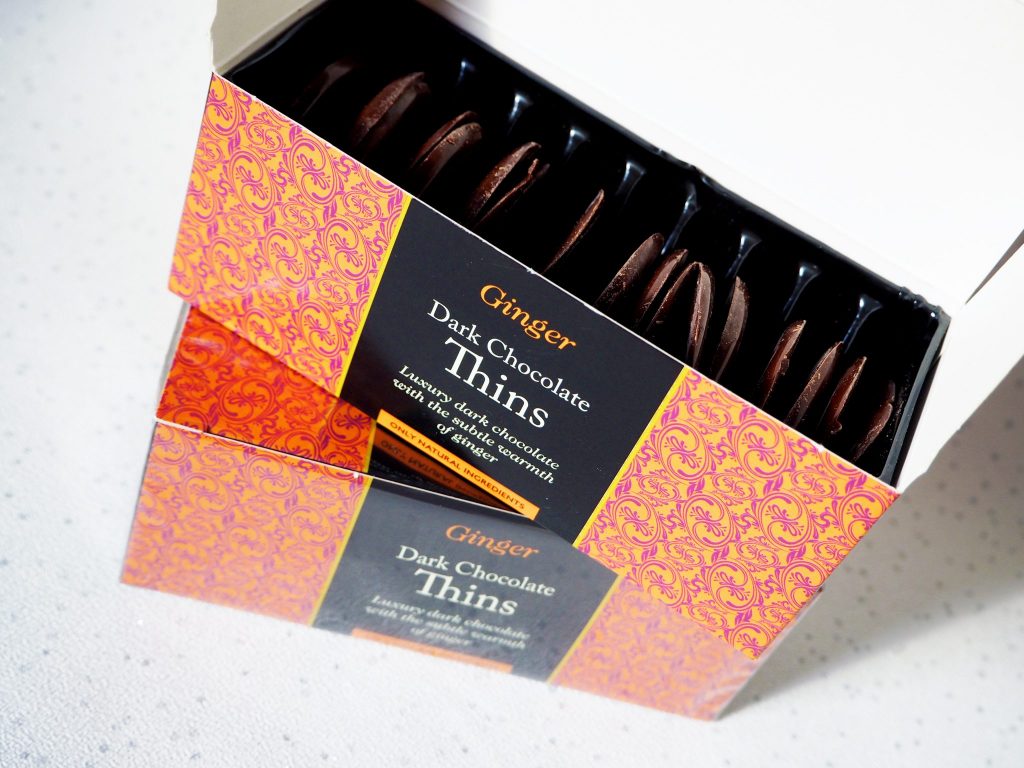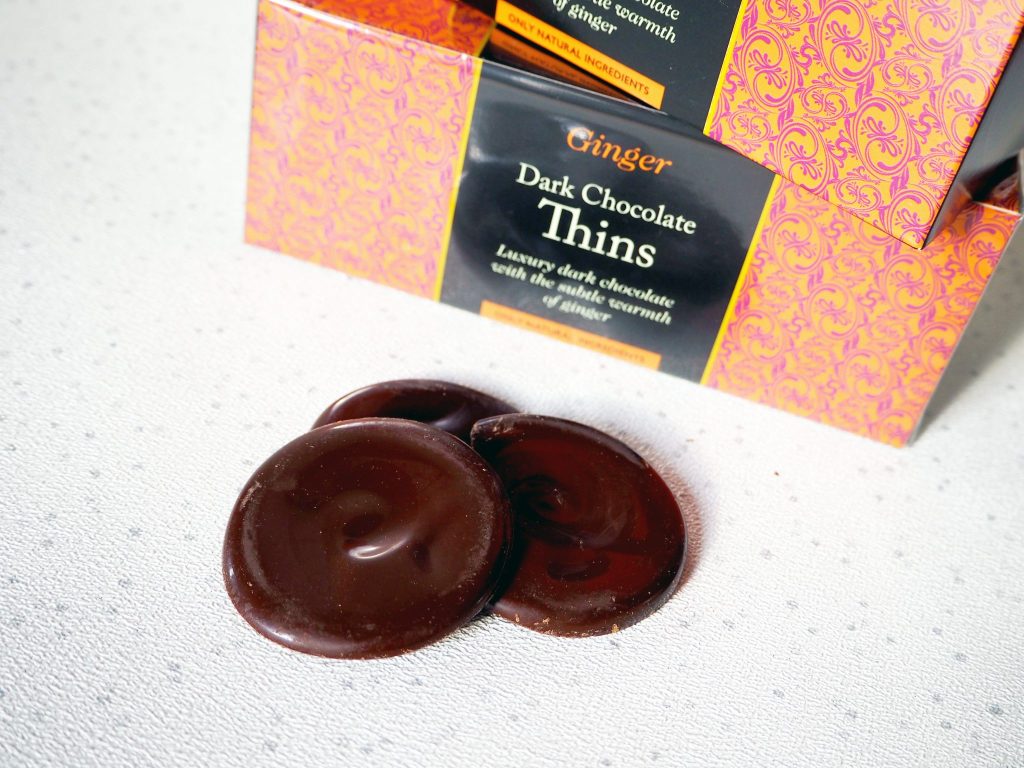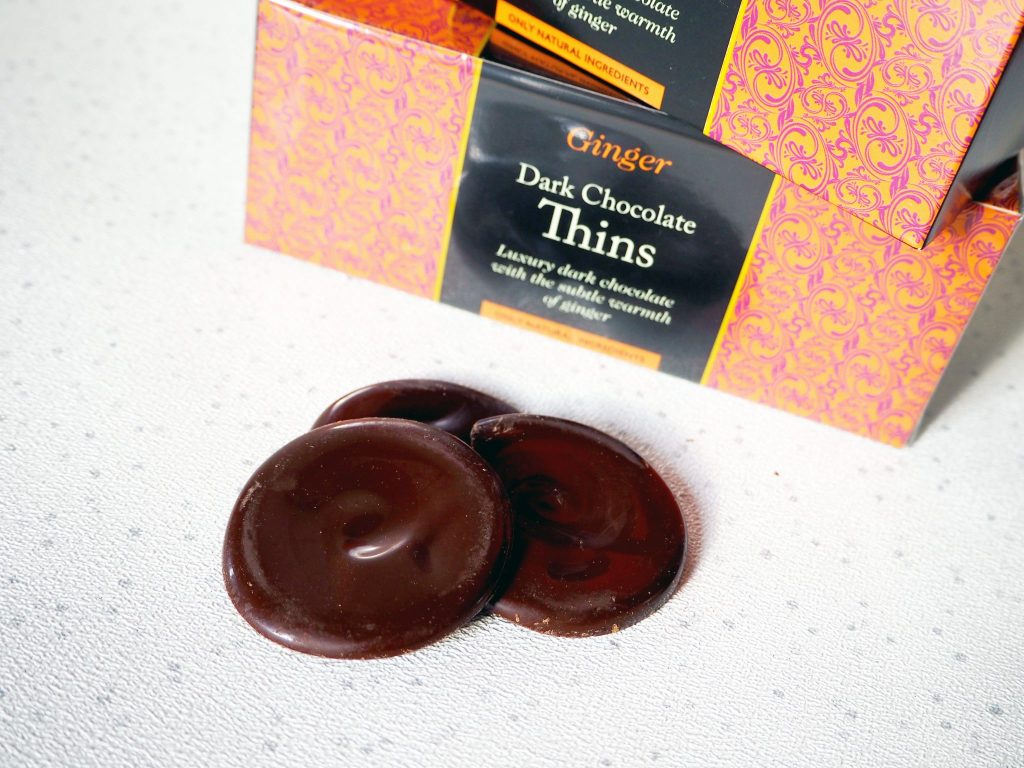 Dark Chocolate and Ginger Thins – £4.99
Before I had tried these, I was a little sceptical of the ginger flavour; I love ginger but can sometimes find it a little overpowering in sweeter foods and teas. I obviously had to try them anyway – the shiny discs of chocolate just look so luxurious and appealing that I couldn't not, and I was very pleasantly surprised. The ginger gives a very subtle warmth and flavour which compliments the smooth dark chocolate so well. These are very more-ish and i can find myself easily devouring a few as a sweet treat after lunch or dinner.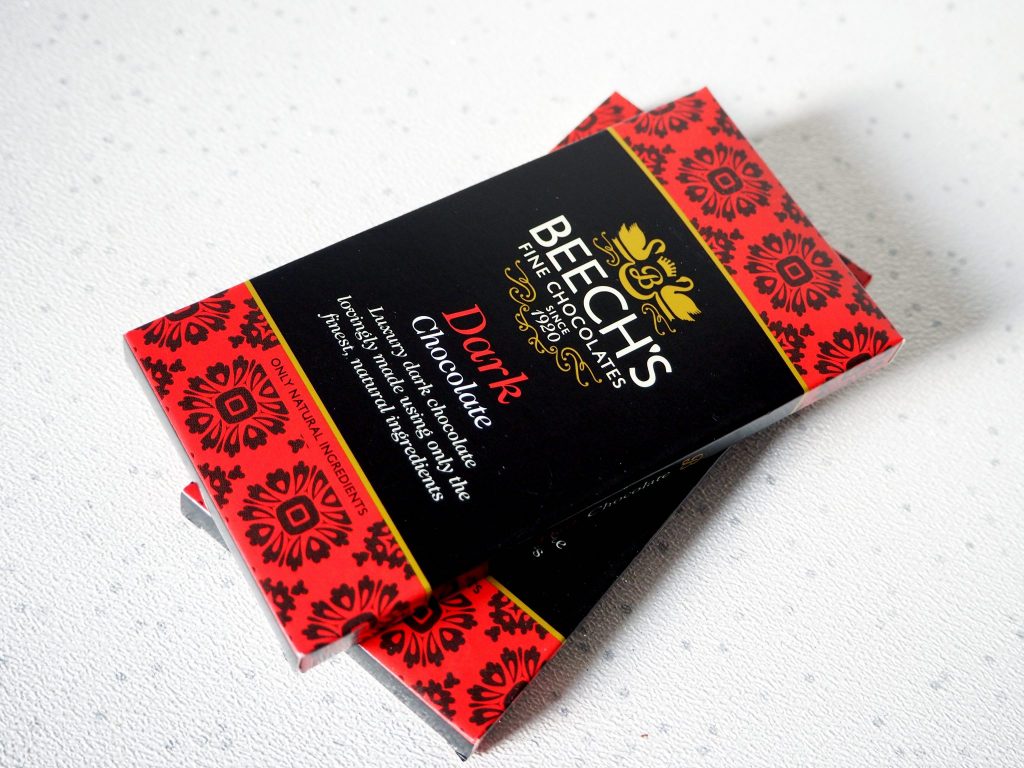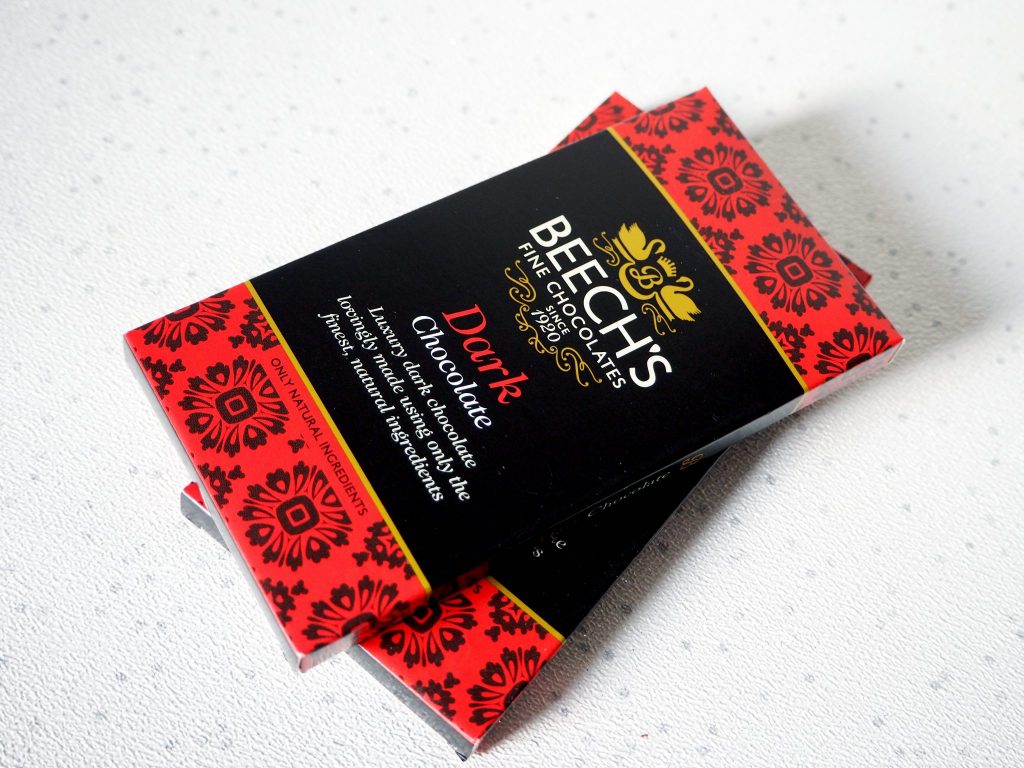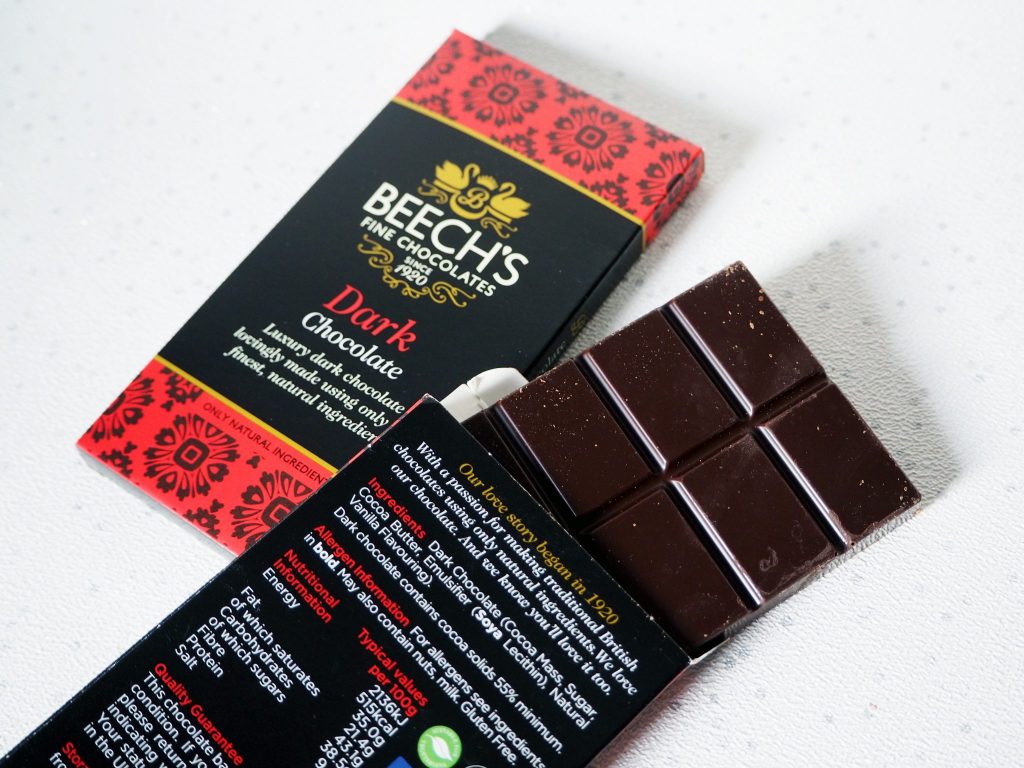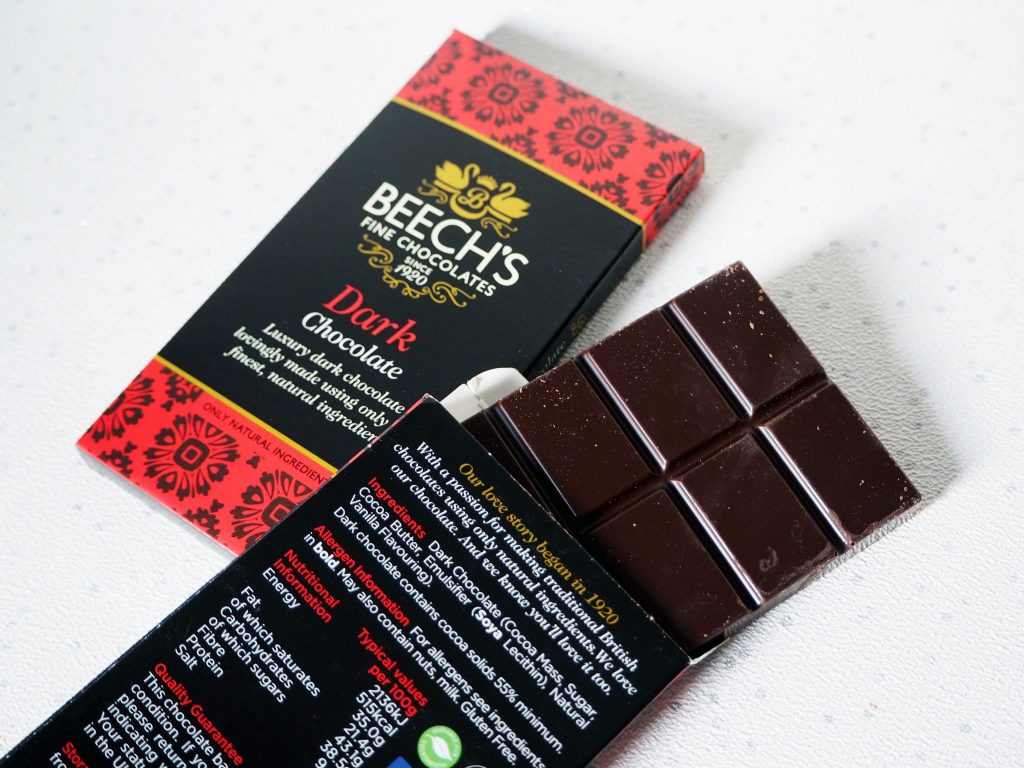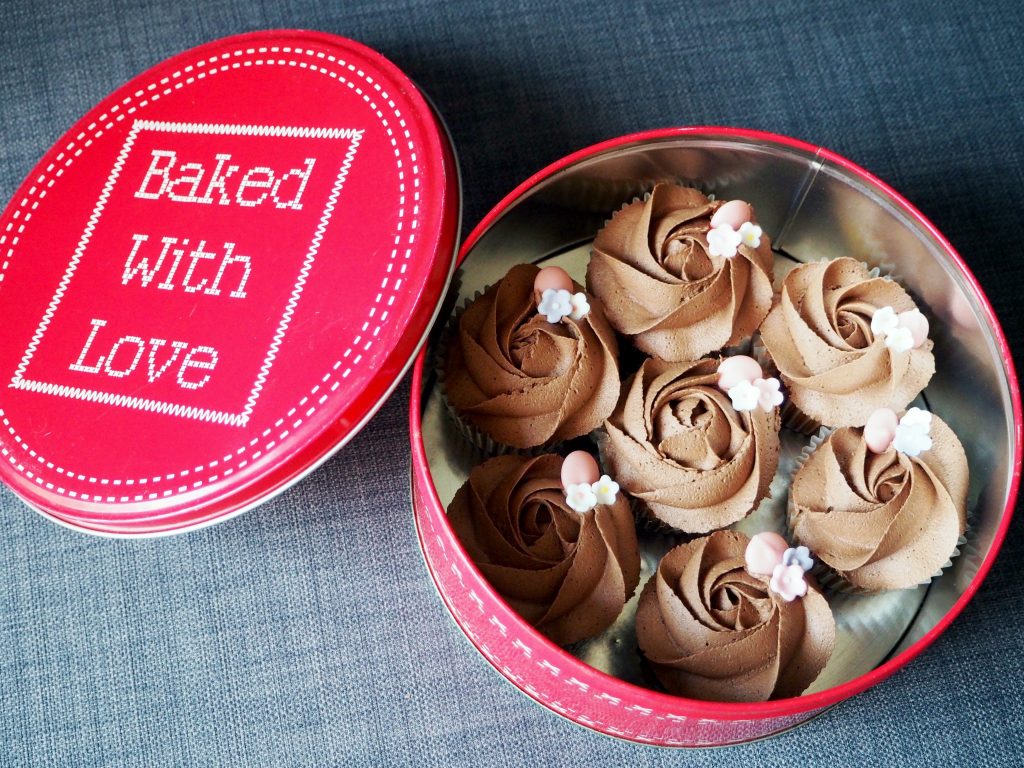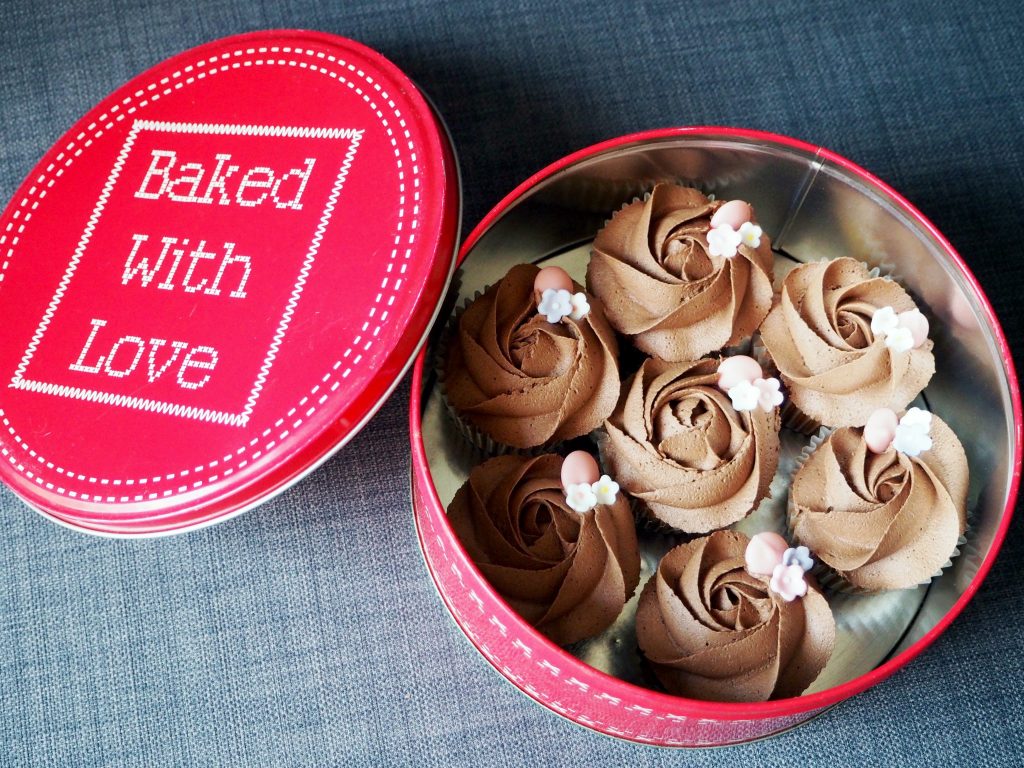 I absolutely adore dark chocolate, and I am never without a bar in the cupboard at home. I put it with everything; from my breakfast oats, a dessert bowl treat, into my baking, or simply on its own as a sweet snack. This Beech's Dark Chocolate bar is perfect for all of the above, it has just the right balance of bitter and sweet, and tastes very rich and luxurious. I recently made these cupcakes for a charity sale in work, and melted some of the chocolate into the buttercream for a lovely deep chocolate flavour.
I cannot fault any of the Beech's Chocolates even a little bit. I can really see and taste the quality, and would much rather have something hand finished and made with skill than a standard box of chocolates from the shop. I love supporting local businesses too so this is definitely a brand I will go to for gifts and treats in future.
You can visit the website here to see the full range of chocolate.
LL x