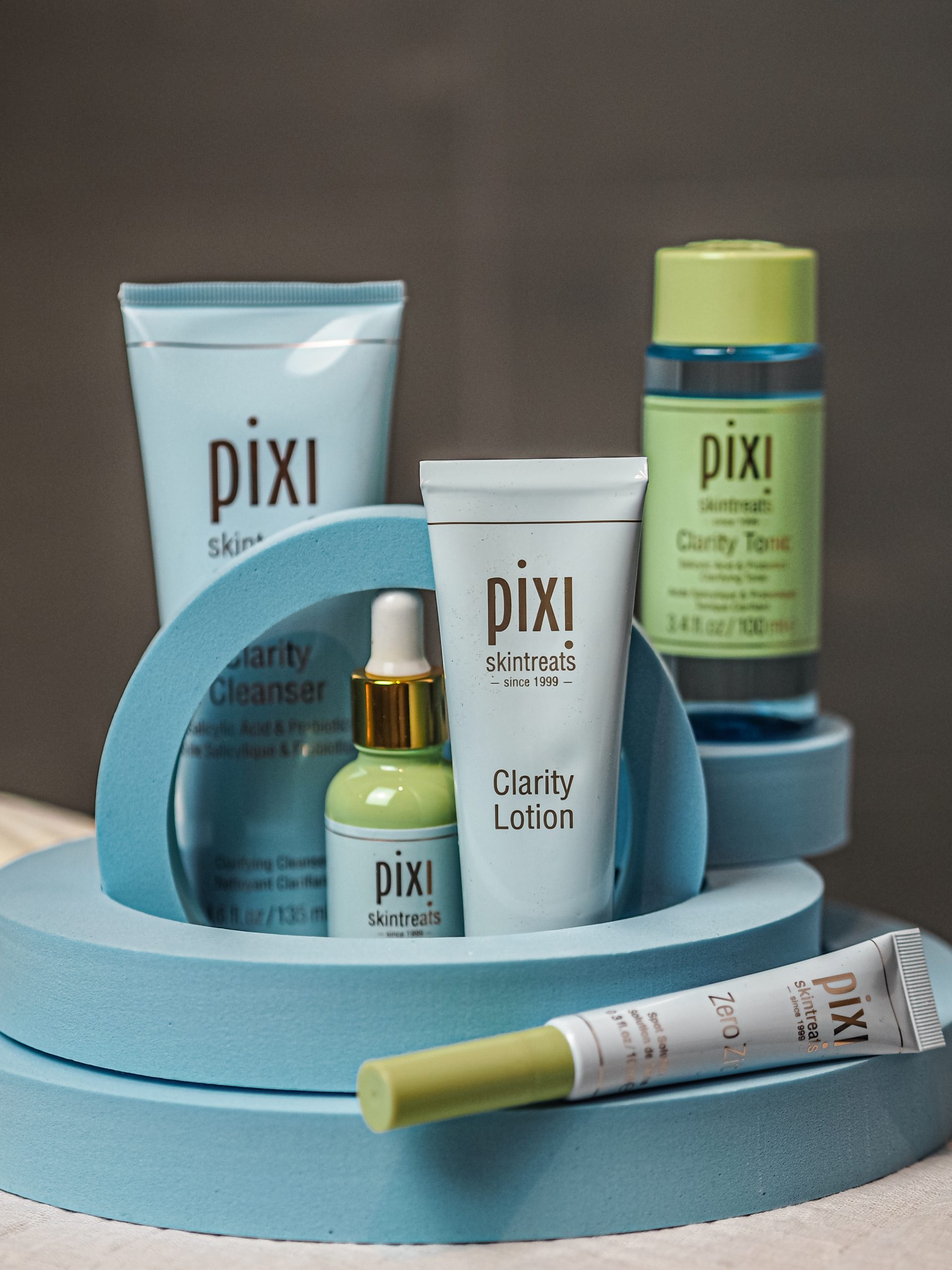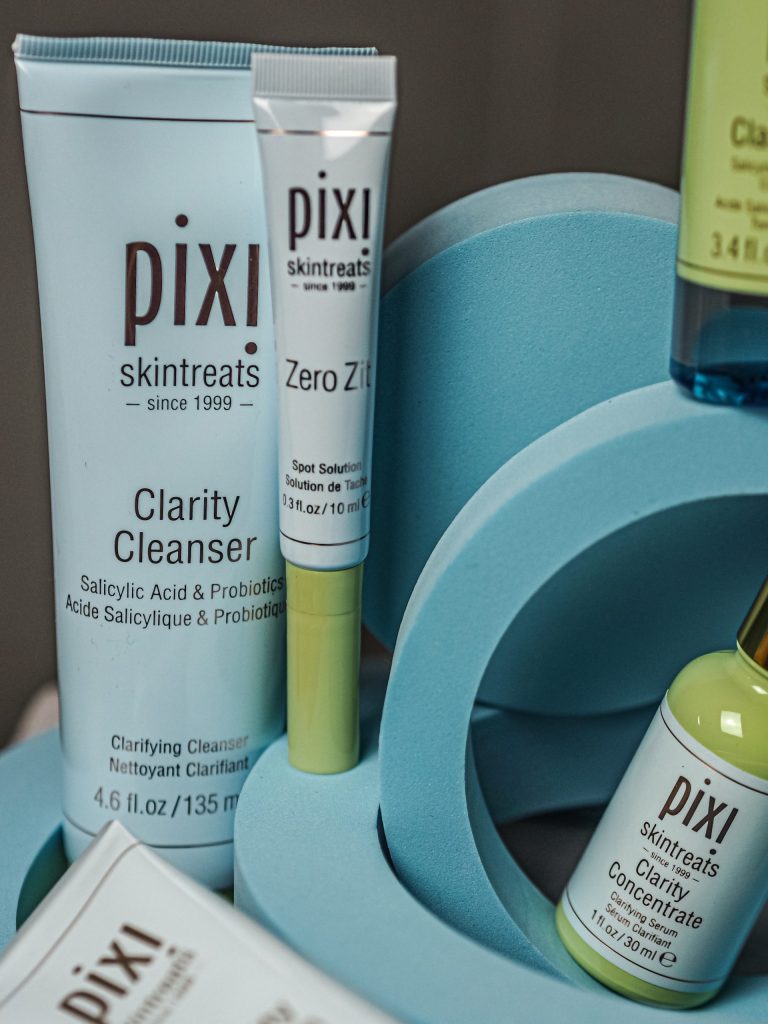 Pixi Clarity Collection
I've been a long-time fan of Pixi. They have become a brand I literally use every single day as part of my routine. (You can find other Pixi product reviews here, here and here). It's quite rare for me to find and stick with just one skincare brand. I like trying new things, and often use a range of brands as part of my routine. However, Pixi has been a consistent on my bathroom shelf for years. Pixi recently sent me one of their most recent ranges to try – The Clarity Collection.
The Clarity Collection is infused with Glycolic and Lactic Acids, probiotics and soothing Aloe that work effectively together with Salicylic Acid to purify, balance and help minimise the look of pores. Suitable for all skin types, especially those with oily or problematic complexions, the collection can be used as a full regimen or in conjunction with other skin-treats.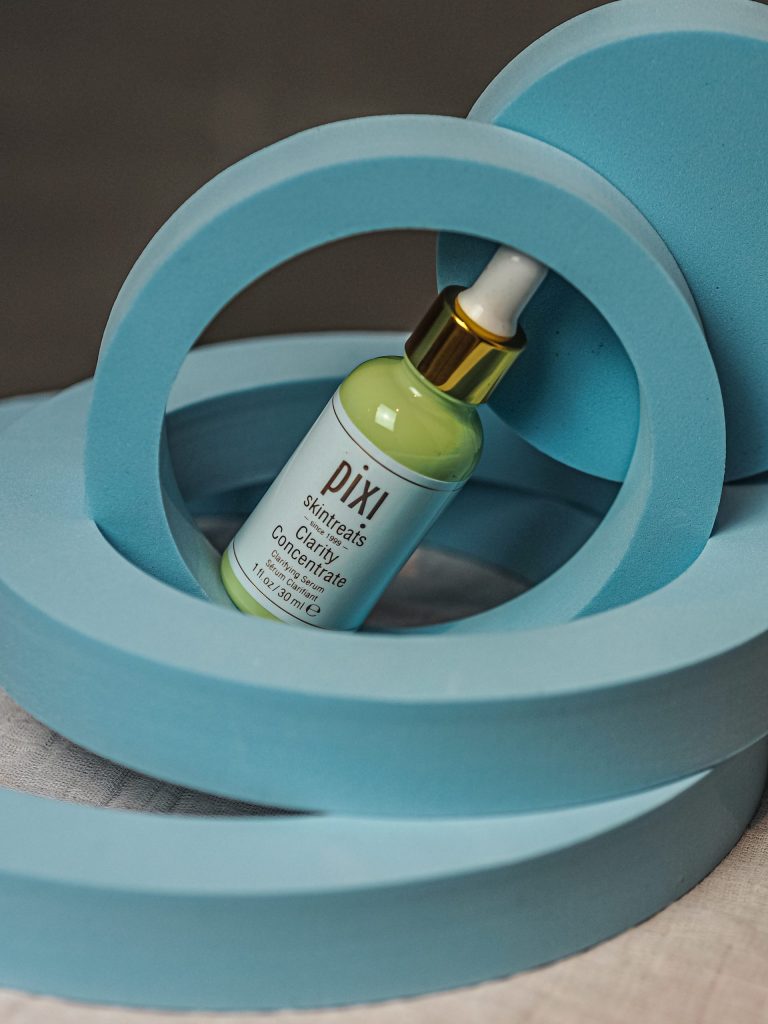 The Pixi Clarity Products
Clarity Cleanser – A clear complexion cleanser that hydrates while gently and effectively cleansing the skin, visibly minimising breakouts (£18).
Clarity Tonic – Clarifying formula with potent AHAs, antioxidants and balancing probiotics helps to clear skin and minimise the appearance of pores (£10/£18).
Zero Zit Blemish Solution – Lightweight, quick-absorbing blemish spot treatment helps minimise redness, reduce swelling and prevent future breakouts (£16).
Clarity Acid Peel – A gentle exfoliator that helps remove impurities while hydrating and blancing the skin to reveal a more clean, clear and healthier-looking complexion (£26).
Clarity Concentrate – A problem-solving, water-based serum that exfoliates, hydrates and balances while promoting an even skin tone for a smoother, less breakout-prone complexion (£26).
Pixi Clarity Lotion – A light textured, water-based and oil-free formula boosts hydration of the skin while minimising the appearance of pores and keeping complexion matte and shine free (£24).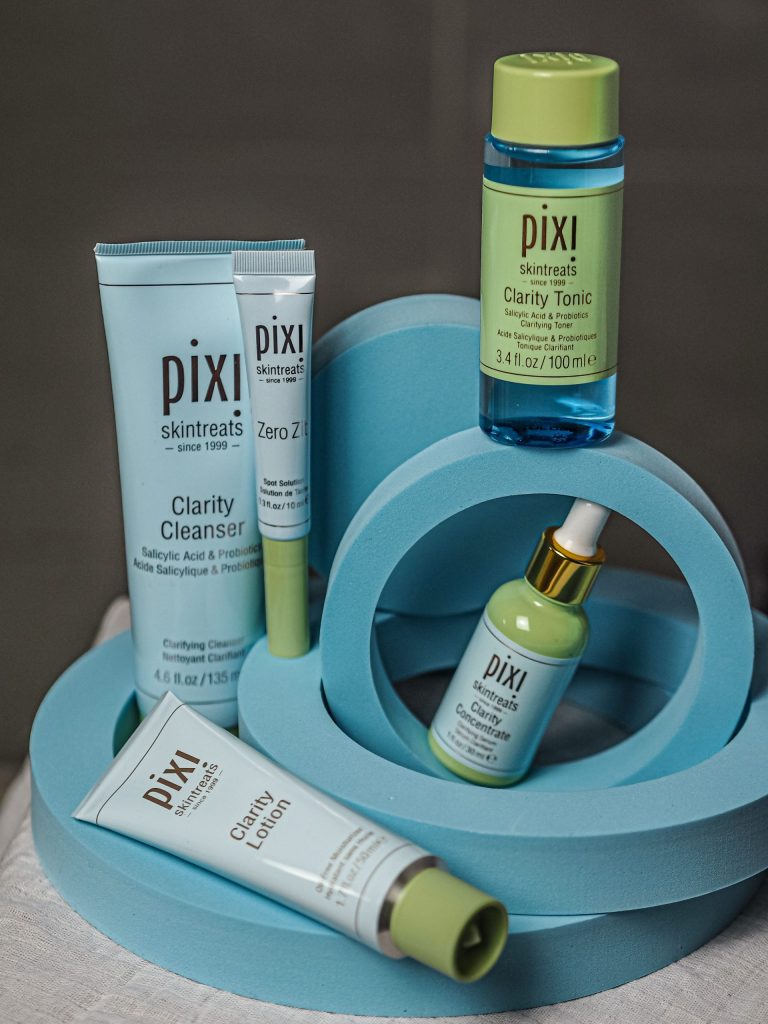 Review
Firstly, I love the packaging of the Pixi Clarity Collection. The muted, pastel colours feel really clean and fresh, which I think is really reflective of the products. The tonic is probably my most used product from the range. I have a constant supply of their glow tonic, so it was nice to try an alternative, but know I could trust the product as much as my favourite. Definitely a winner.
I would say the whole collection is really light and refreshing. It's all scent-free, and just feels super clean when applying. I'm also loving the Clarity Lotion and the Cleanser. Again, both light and fresh, easy to use and does the job. I've learnt over the years that Pixi are really great at making simple products that just work. It may sometimes feel like there's no amazing scent or wow-factor to some of their skincare, but actually, all I really want is something that works, and works well. And this is exactly that. Some of these products I will definitely re-purchase, but some might not make the list since I seem to have a never-ending skincare must-try list, but everything in this collection is great, and definitely one for those who love, simple and effective skincare.
You can head to the Pixi website here to shop.
LL x
*These items were gifted. As ever, all opinions are my own.