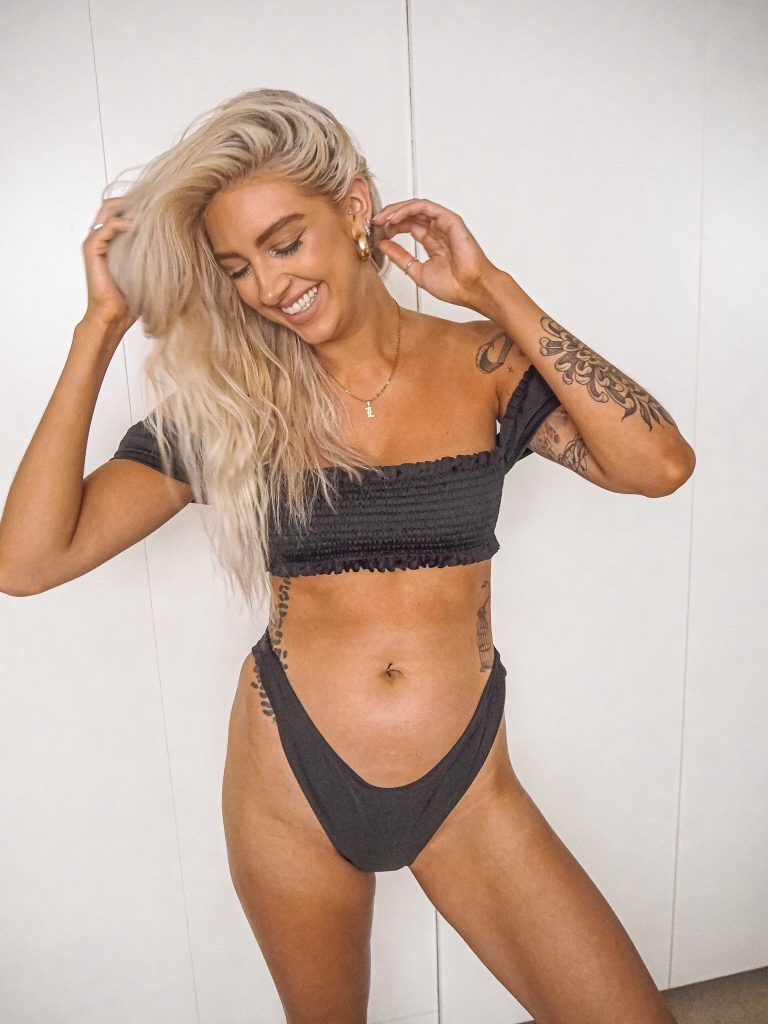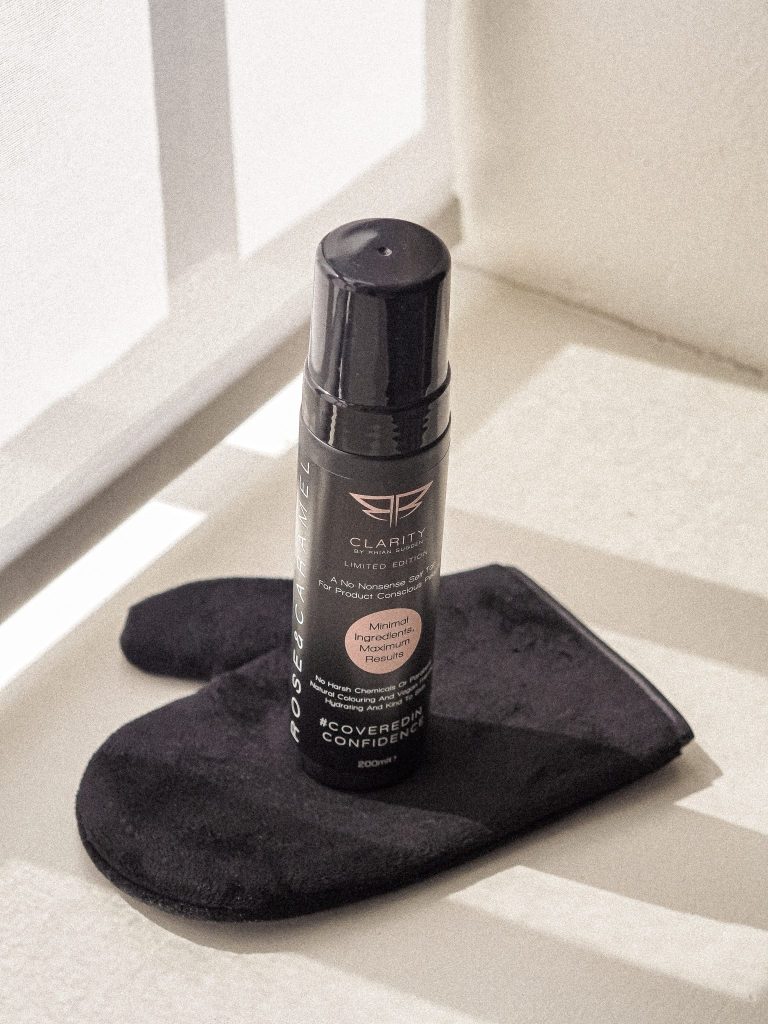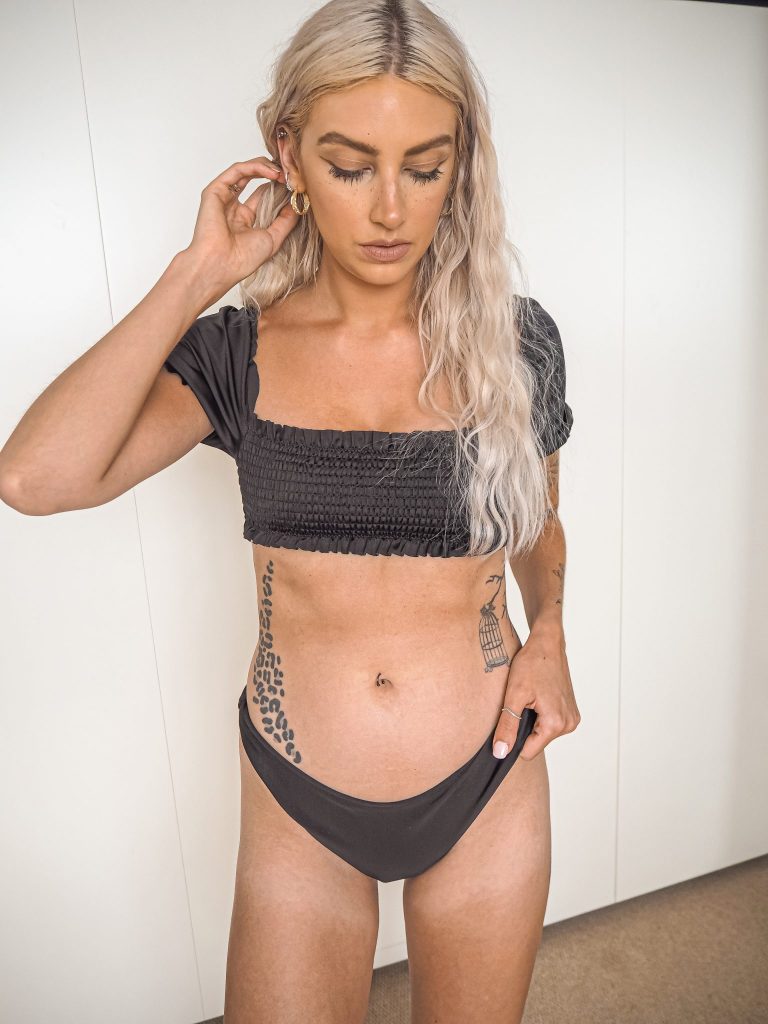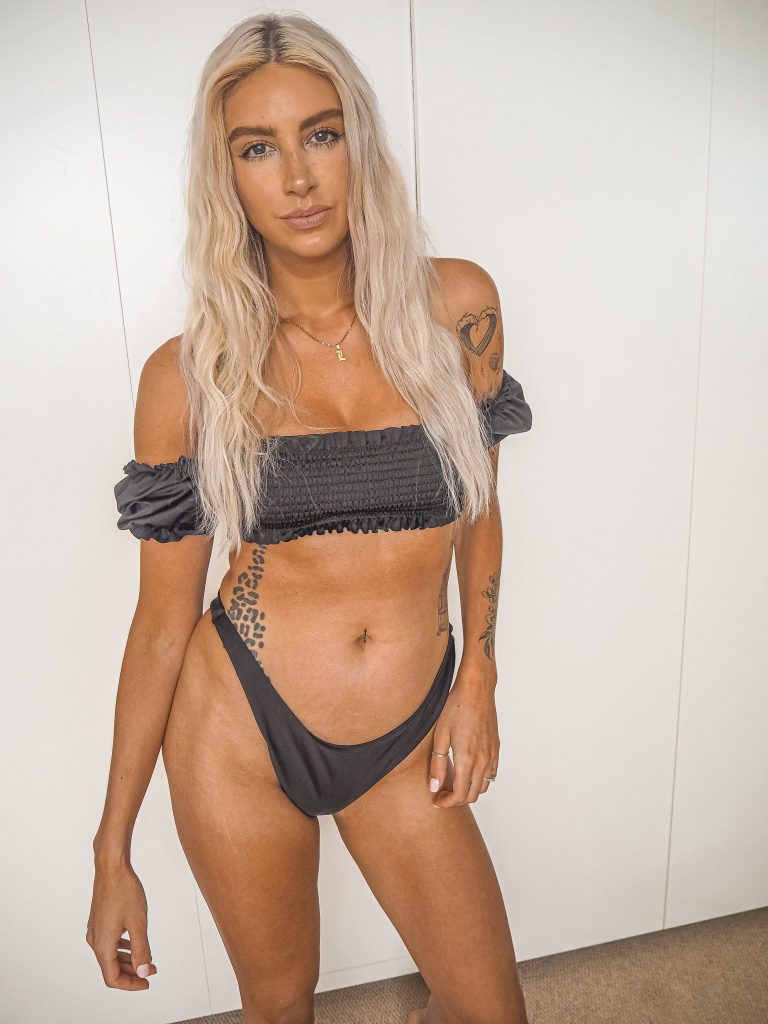 Rose & Caramel
I was recently sent the new Rose and Caramel Clarity Natural Tanning Mousse to try; and I think I've found my new favourite tan!
I've seen Rose and Caramel popping up a lot recently, and they are taking the tanning world by storm. They seem to have nothing but good reviews and I've seen plenty of people swearing by their tans, so I was excited to finally try them for myself. They were also founded quite locally to me; so it's always great to see a local brand doing so well in such a competitive industry.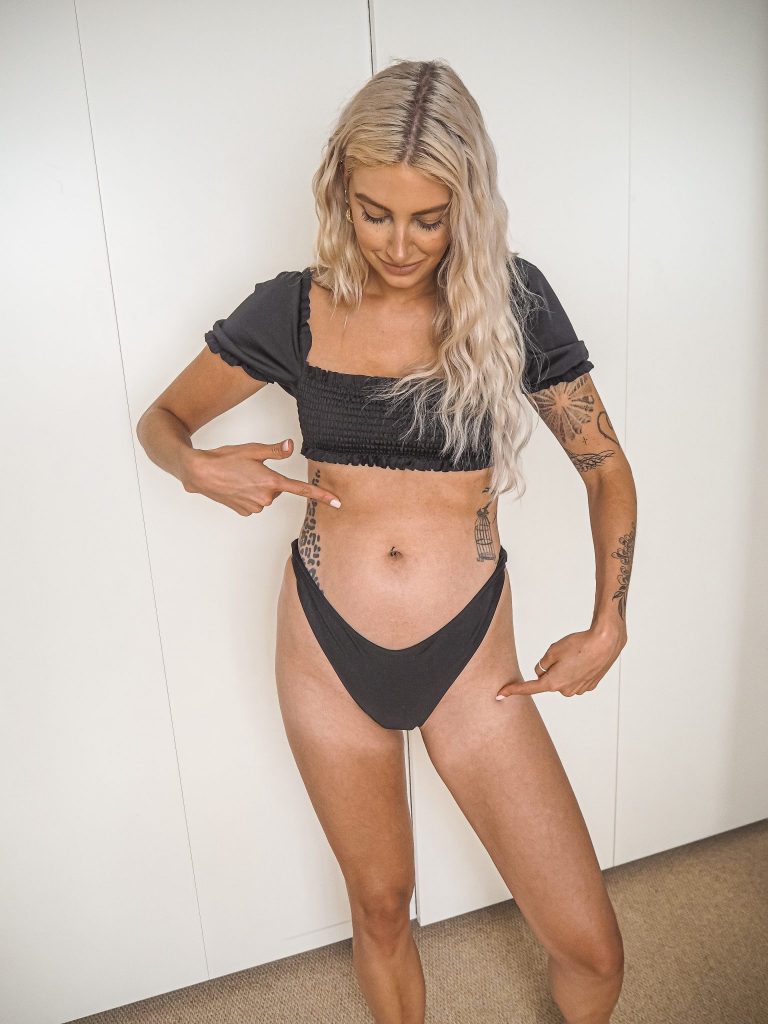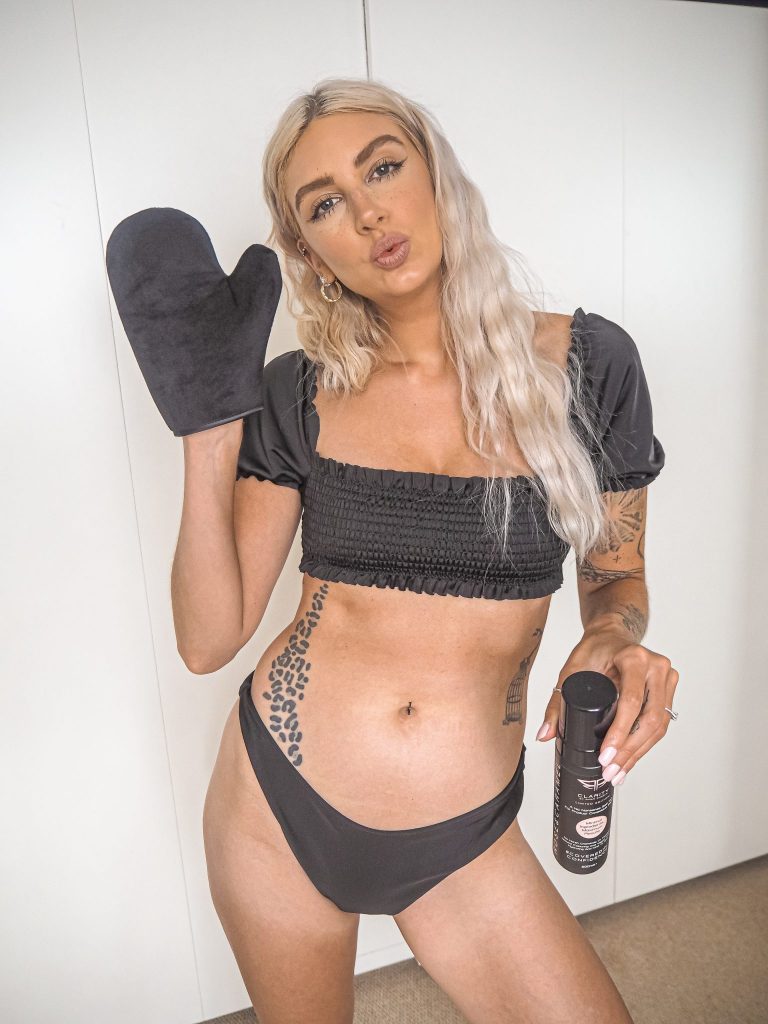 Before
I've tried a range of different tans before. And whilst I do get some colour from them, I have never been able to achieve a really deep tan that I look for. I always choose 'dark' in tanning products, but usually to get a tan I actually consider dark, I have to leave it on overnight as a minimum (and this is for tans that say development takes 4-8 hours)!!
As you can see from these pasty pics, I had some interesting tan lines going on! I actually tan really easily, and have caught quite a bit of colour in lockdown – just from sitting outside on sunny weekends and at lunch time. However, once I catch it, it stays! My ridiculous short-tan lines were still present from my trip to New York – a whole year ago. Sitting outside in shorts over the last few weeks has definitely made these more prominent. I was certainly in need of a top-up and something to even me out.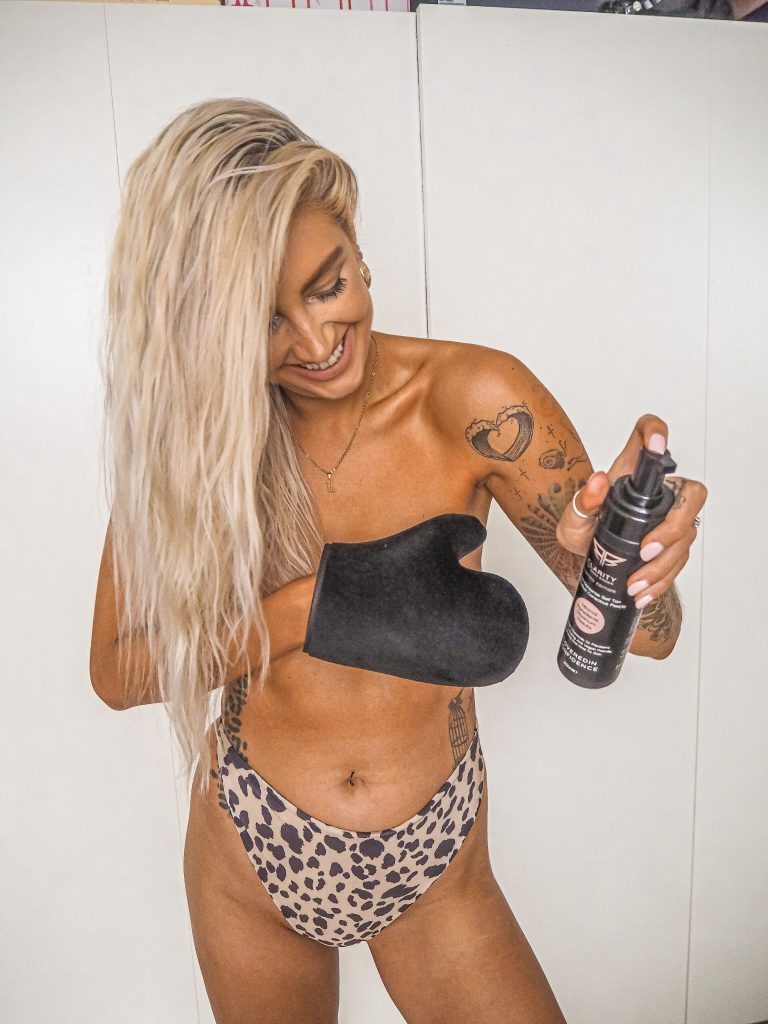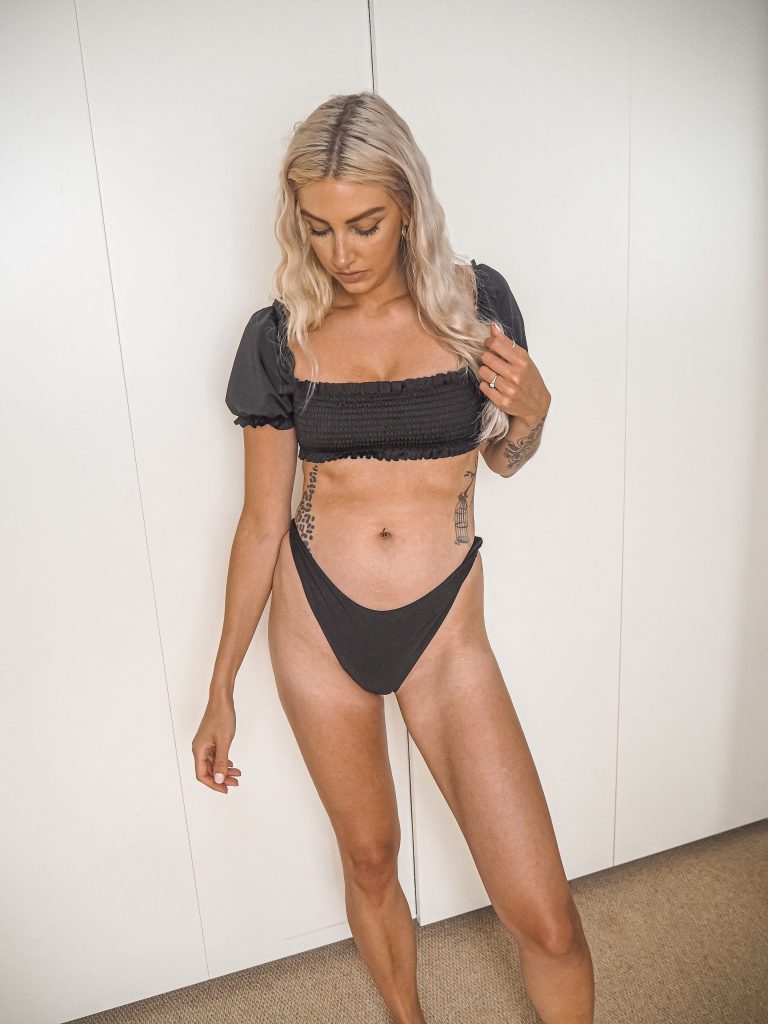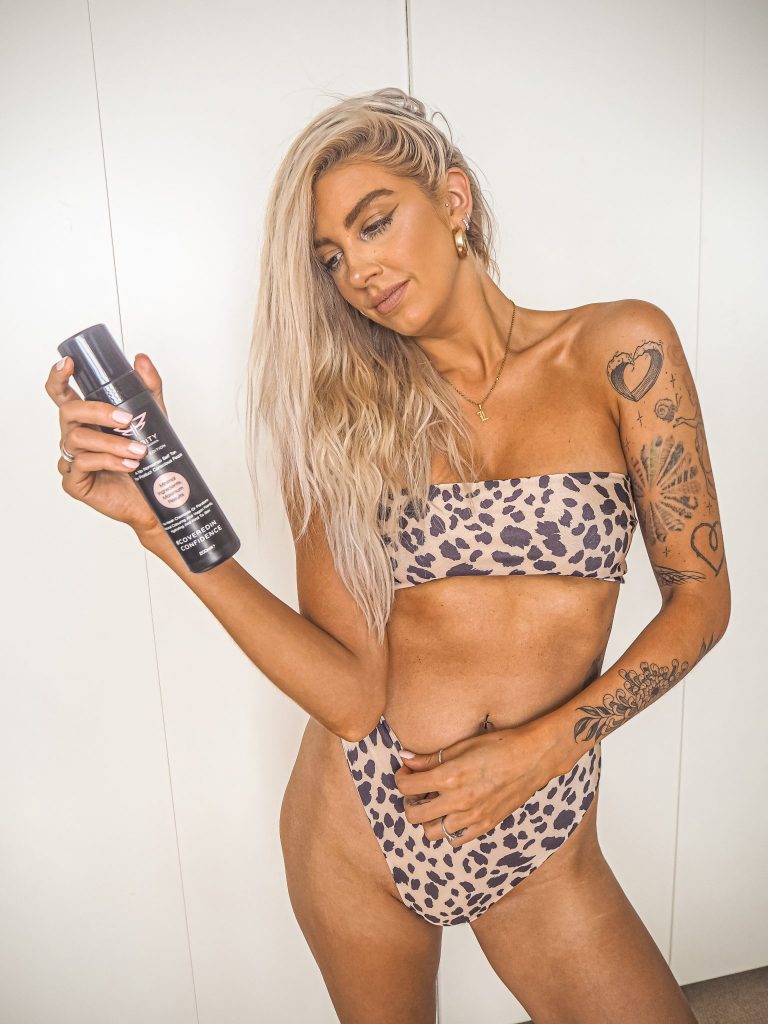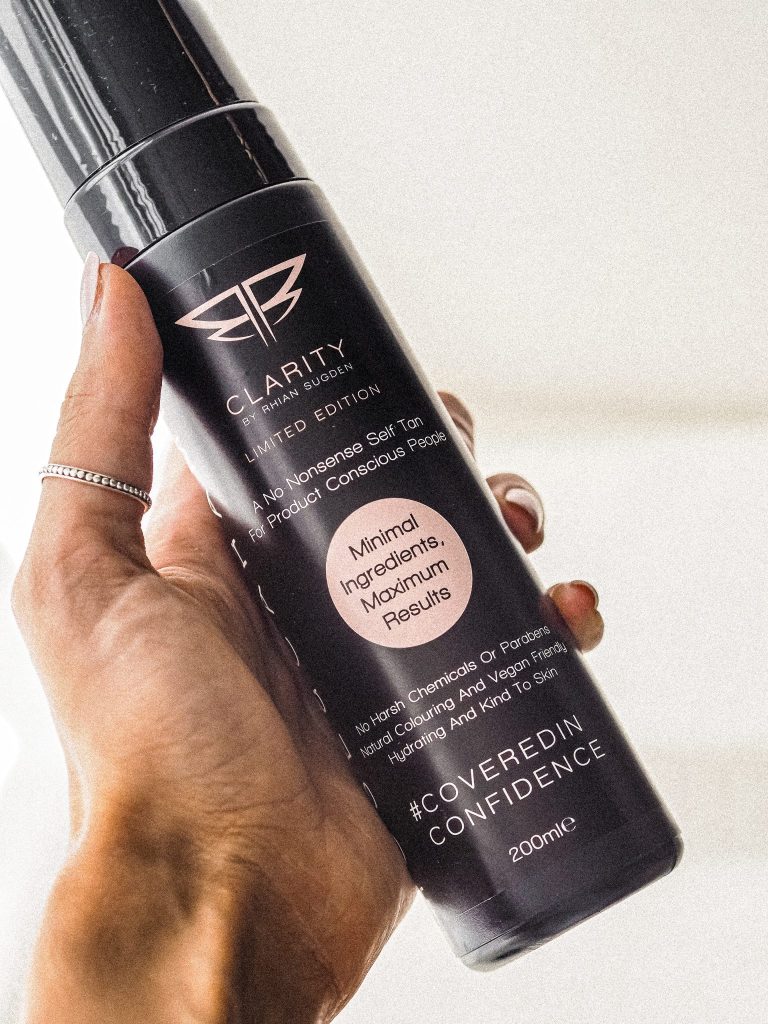 The Process
I got the tan and a mit in my package, which was great as my tanning mits have definitely seen better days. The tan was super easy to apply, and it's coloured so you can see exactly where you're putting it. I'd previously showered and prepped to tan. So I just applied it with the super-soft mit and then put some dark comfies on to let the tan do it's thang. Using circular motions and buffing round any areas where the tan might not apply smoothly, I did a full layer. I then decided to go back in with a second once it had dried. The directions do say you can layer to achieve a deeper colour, so I just went for it. Just make sure the previous layer is dry before you do so. Alternatively you can do a second coat the next day.
Since lockdown and my other not-so-dark tans, I've got into a bit of a routine of tanning before bed and then just washing it off in the morning or later the next day depending on how dark it gets. I decided to stick with my routine. So I did the same with this tan and left it on over night, washing off the next day.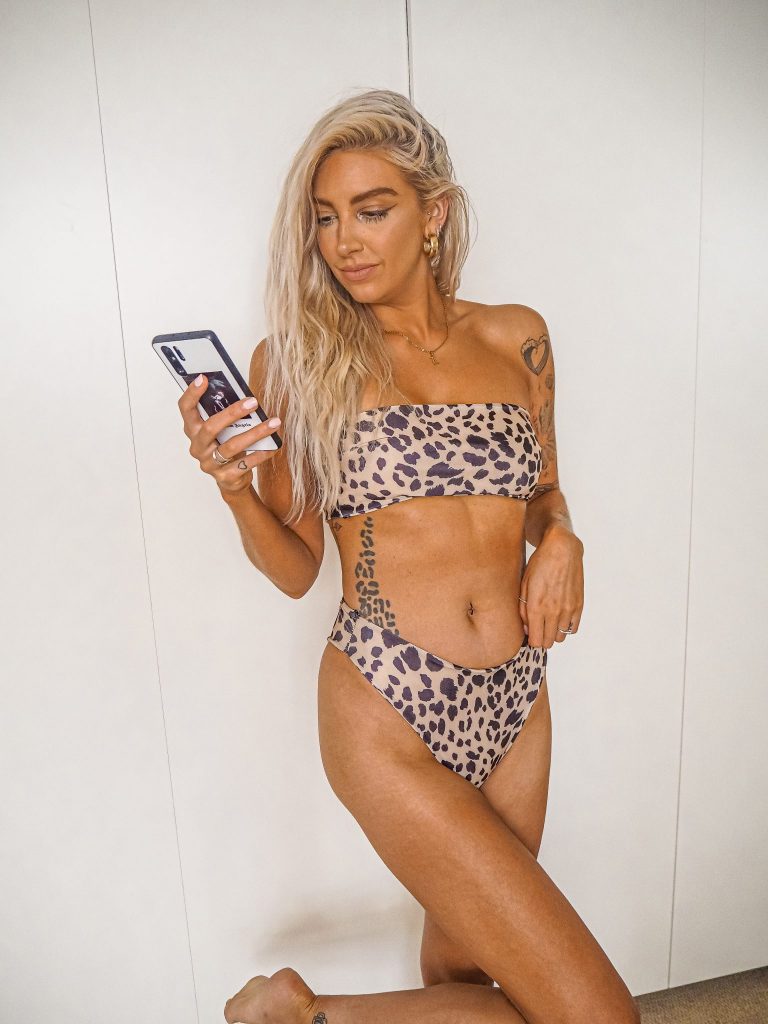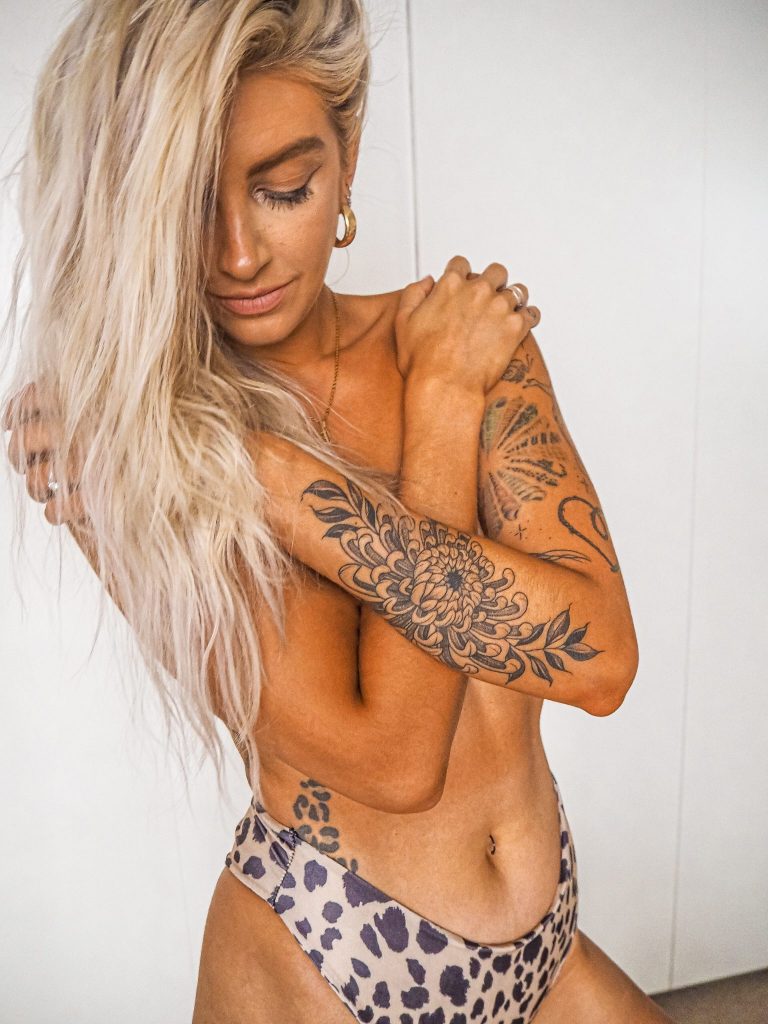 Clarity Natural Tanning Mousse
The Clarity Natural Tanning Mousse was created in collaboration with Rhian Sugden. In light of her own fertility struggles, Rhian wanted to create an all-natural self tan using minimal ingredients, while still achieving maximum results.
Maybe like Rhian, you're trying to completely cutting out products with unnecessary, harmful additives. Or you just really care about the types of products you're consuming and what's inside them. Clarity by Rhian Sugden is made using all organic, vegan friendly ingredients, with natural caramel colouring and absolutely no harsh chemicals, parabens, colourants or preservatives – and has been produced with the kindest formulation possible.
With a streak free formula that is hydrating and kind to skin, they have taken out all of the bad, while leaving in all of the good. So you can achieve a flawless self tan at home, without having to worry about what's inside.
Rhian said: "I am beyond thrilled to finally be launching Clarity. It's become a real labour of love over the past six months and we're all really proud with the product we've created. Although this project stemmed from my fertility issues, Clarity is the ideal self tan for anybody who is conscious of the types of products they are using and what ingredients are inside them."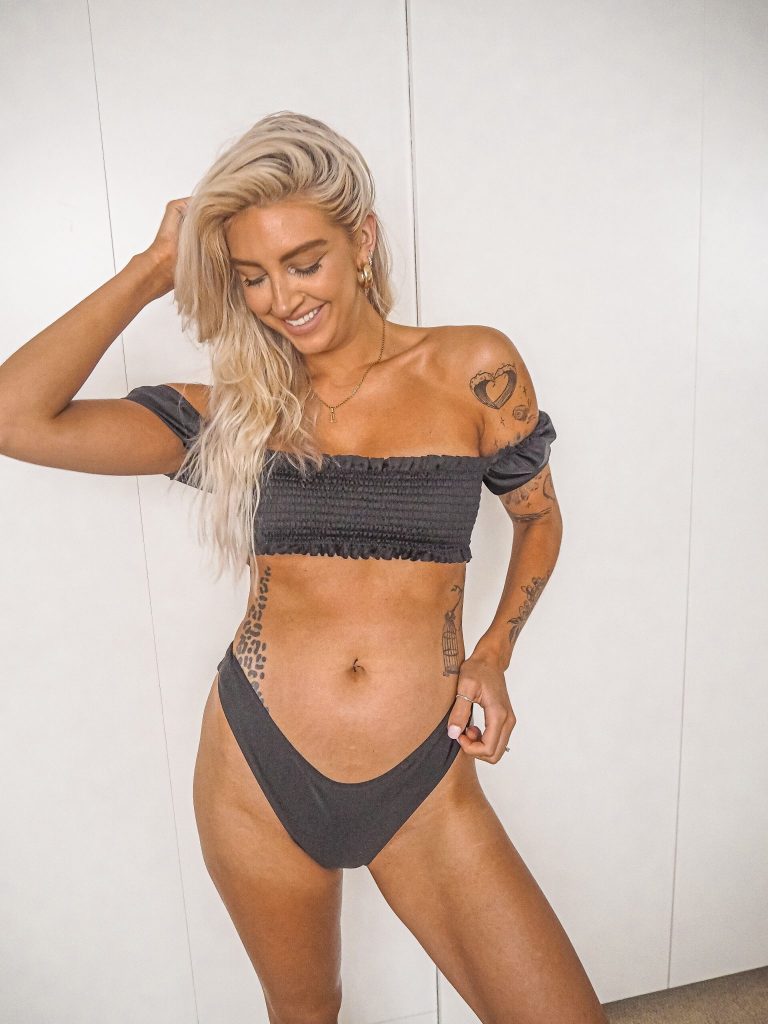 The Results
I think the pictures speak for themselves! The tan came out so amazing, this is 100% my new go-to tan. The colour is perfect for me; a deep caramel tone, but not too orange. And how great that the formula is so natural and free of nasties! I was so pleasantly surprised when I saw the short, natural ingredients list on the bottle; and even more so when it came out looking so great! Having a good tan is totally one of those things that makes me feel so much better in myself, and I feel great in this one! I'm also over a week in now and it's not fully faded, but it also isn't awkwardly flaking and fading unevenly which I love. I may even be able to just do a straight top up this weekend!
It's easy to say great things about products when they are sent to you to try. However I am always honest about my experiences, and this is truly my new favourite tan. Now to try the rest of the range too!
You can visit the website here, or shop the Rose and Caramel Clarity Mousse here (RRP £19.99).
LL x
*This product was gifted. As ever, all opinions are my own.
You can find more beauty posts here and here.