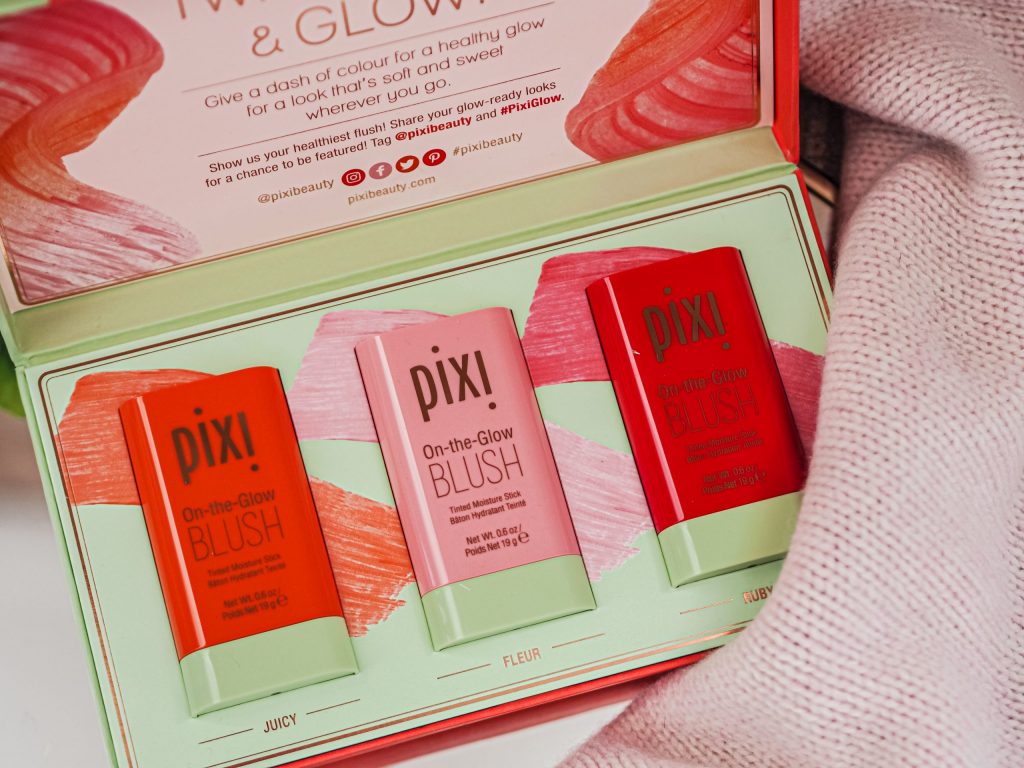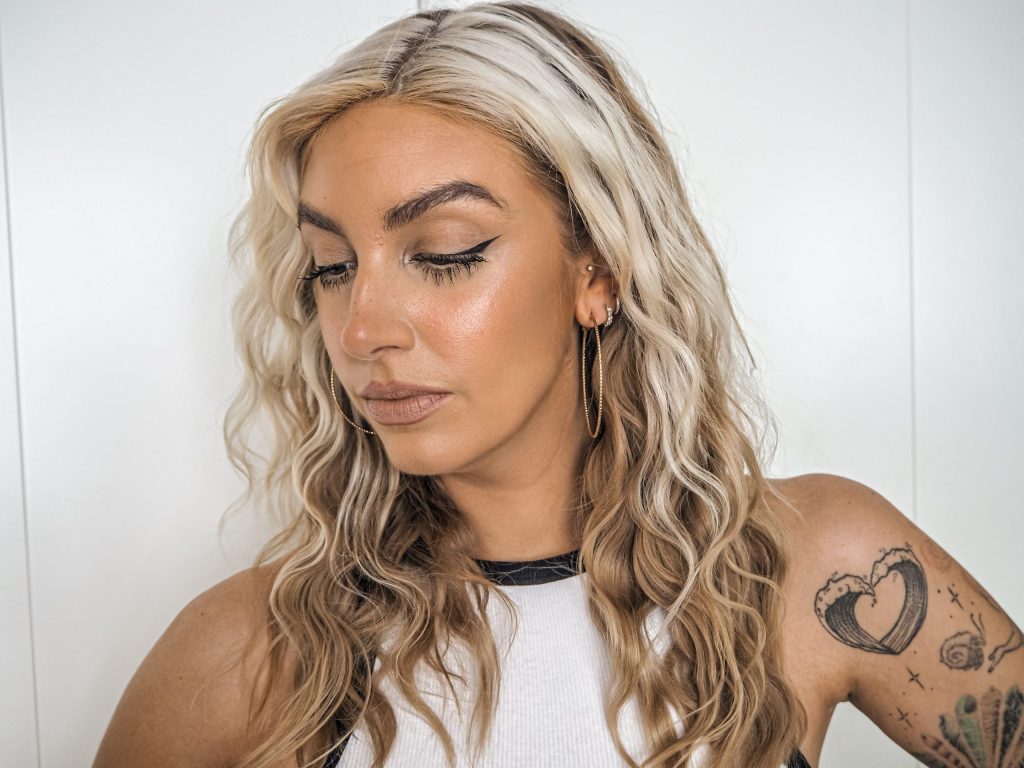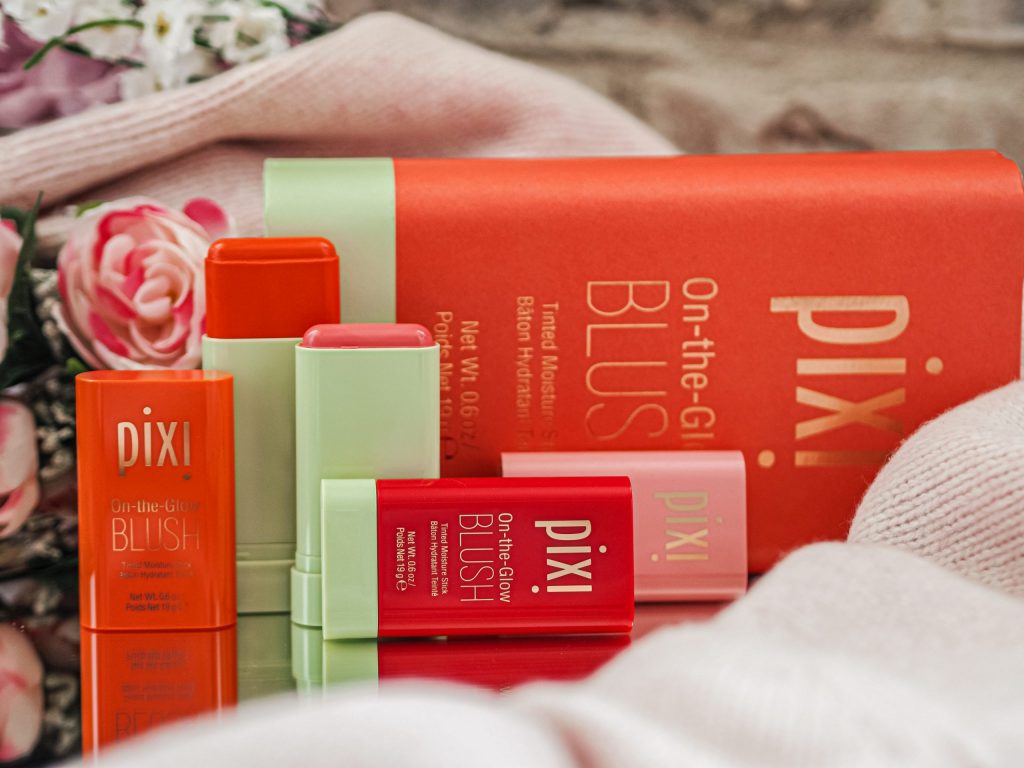 Pixi On the Glow Blush
For me, this is the ultimate summer makeup product. I was recently sent this beautiful PR package containing all 3 shades of the new Pixi On the Glow blush. Formulated with Ginseng, Aloe Vera and a unique mix of Fruit Extracts, this tinted balm provides a hint of natural colour while hydrating and conditioning skin. It's just the perfect summer all-round product.
I often wear less makeup in summer. My skin is more bronzed, and think its nice to go a little more glowy and natural in the hotter months. I also find that stick or liquid formulas are best for this kind of makeup, as powder can feel quite heavy and cakey. A bit of BB cream, bronzer, some mascara and the Pixi On the Glow Blush, and you're set for the day. I also think blush is something I use more of in summer. I love a warm, peachy-pink glow, and I've definitely been adding more of a rosey tint to my face since summer arrived.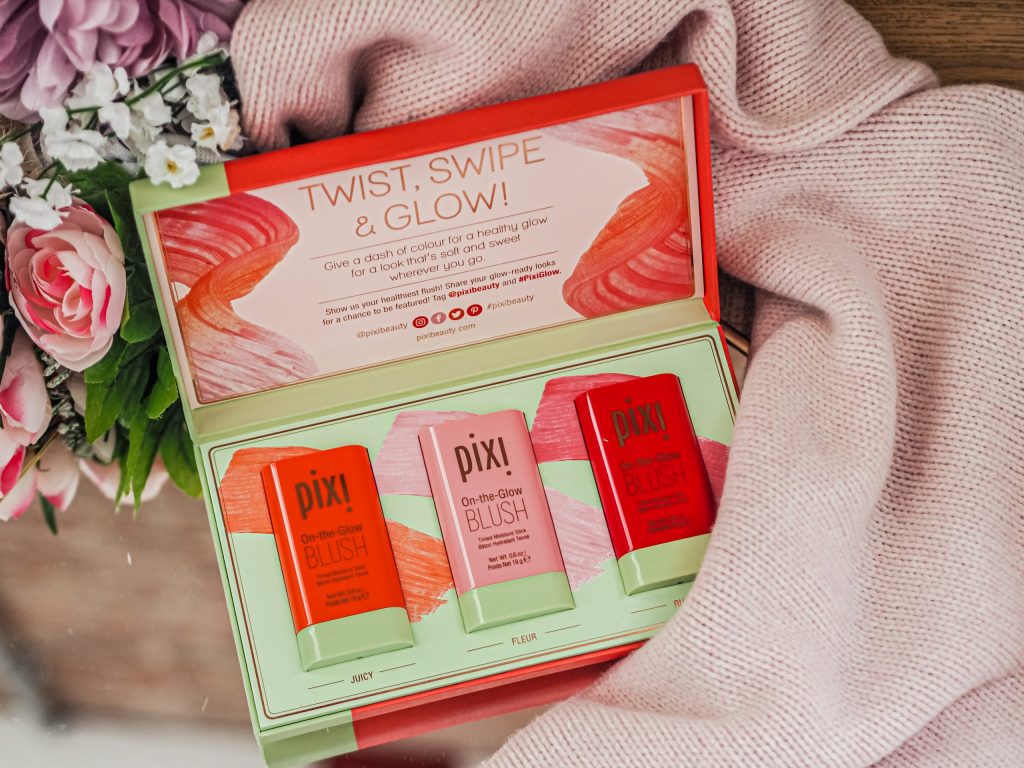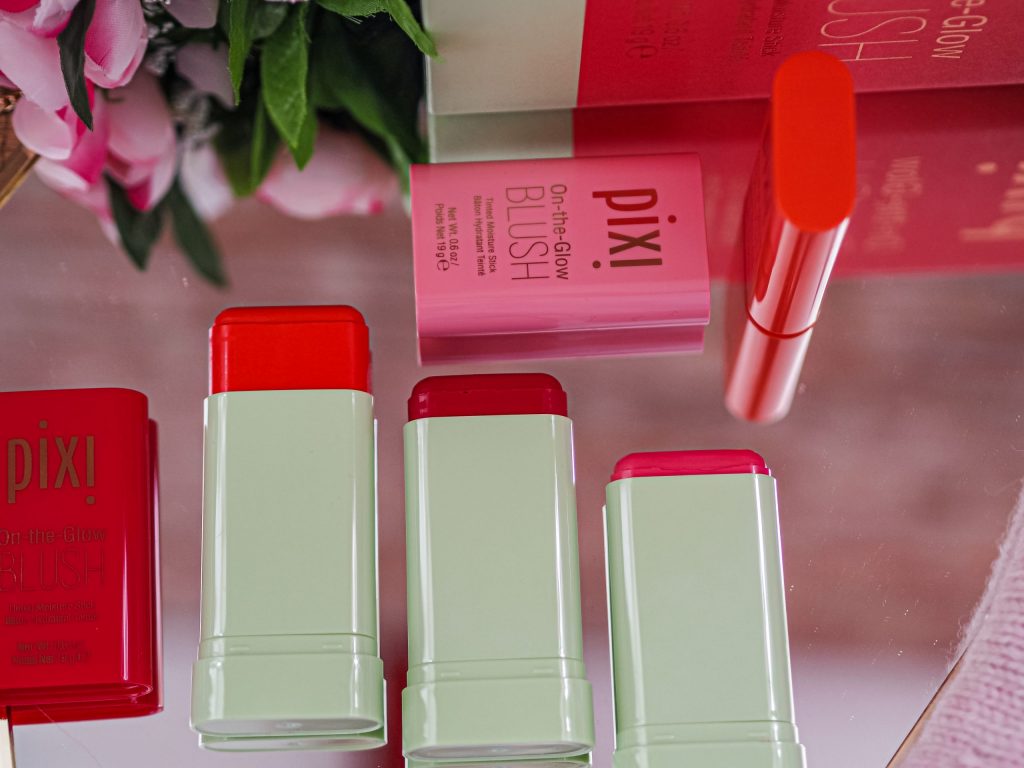 Review
The Pixi On the Glow Blush is quite different than any of the other Pixi products I usually use. It's such a convenient product and would be ideal for taking on holiday. It gives a gorgeous glow and is easily buildable so you can apply as much or as little as you like. The packaging is ingenious too. Unlike powder products, you don't need to use anything else to apply. So you can throw this in your bag and you're all set! Either swipe straight onto your skin, or use your fingers to warm up the product a little and blot onto your cheeks. Then just twist up when you start to run low! You get tonnes of product too so these will definitely last me a while. At £18 I do think they are good value for money.
The blushes are super pigmented which I find with all Pixi products. I would say though that they are less bold when wearing over foundation (rather than on bare skin). This isn't a problem for me though; I'd rather start light then build up the colour to my desired coverage. It also means that the deeper colours that I thought would be too bright are actually a really nice colour on my skin too. The three shades are Juicy – the coral-y peach, Fleur – a blush pink, and Ruby, a deep red-pink colour. My favourite is Juicy, as I tend to choose a more peachy tone for my blush anyway. I also think this colour is such a beautiful summer shade and really compliments that dewy, natural makeup vibe.
Also we can't forget the fact that not only are these makeup products, but they contain ingredients to help hydrate and condition skin too. The Pixi On the Glow Blush has definitely made it into my summer makeup picks this year.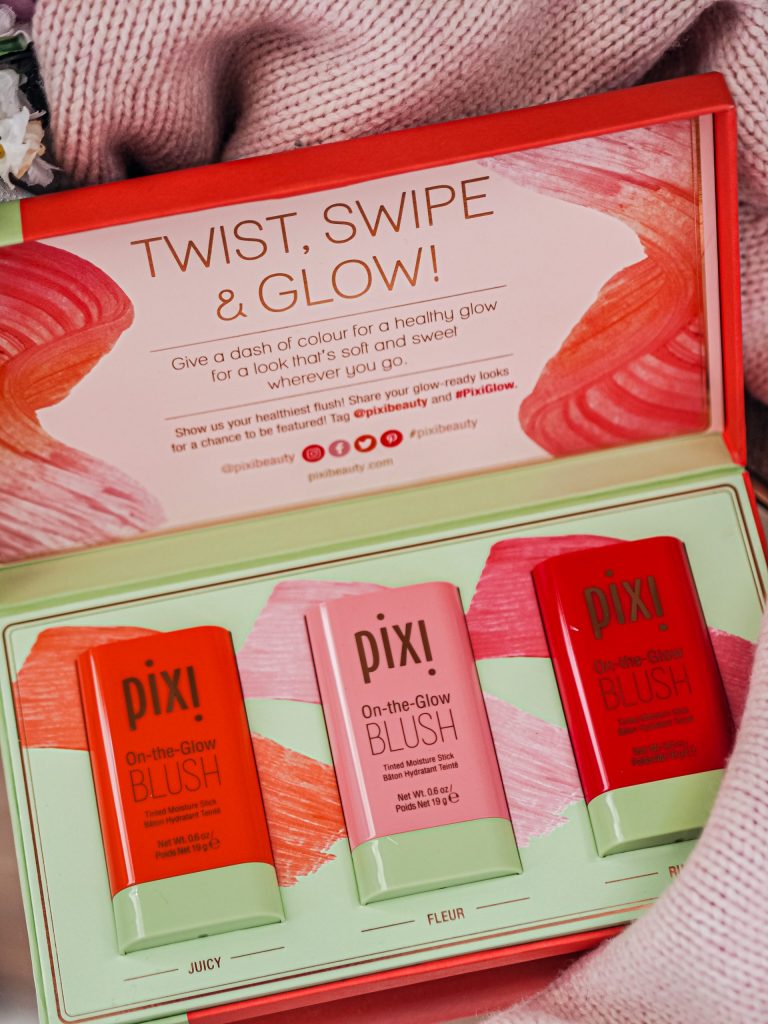 You can shop the blush here.
LL x
*These items were gifted. As ever, all opinions are my own.