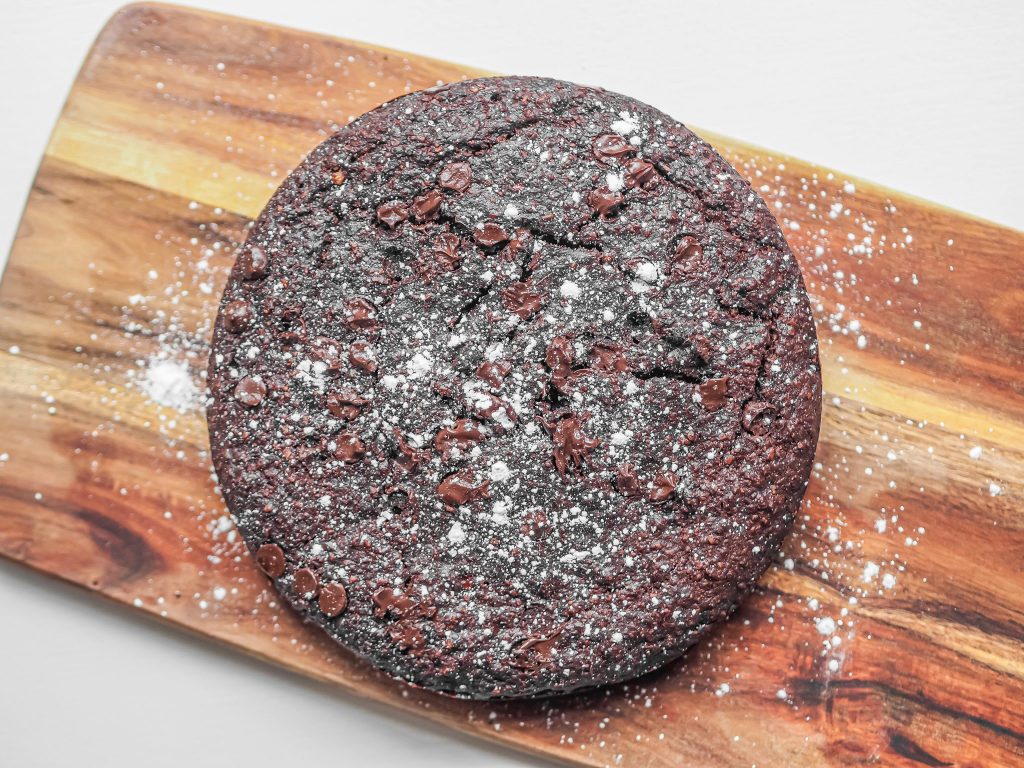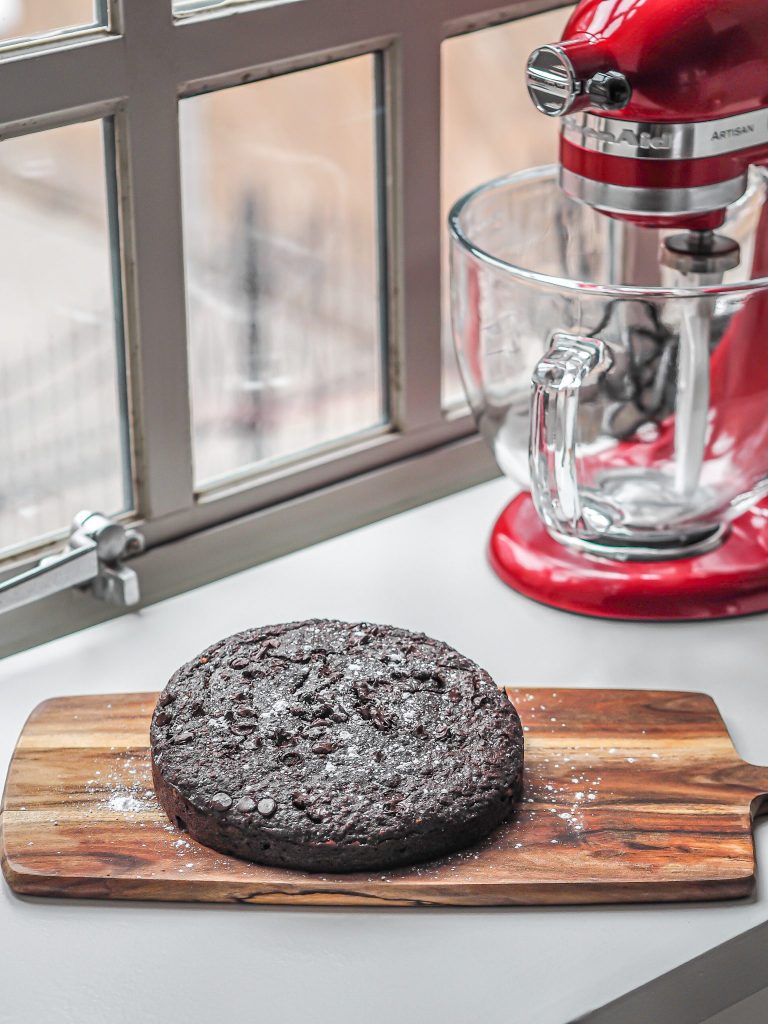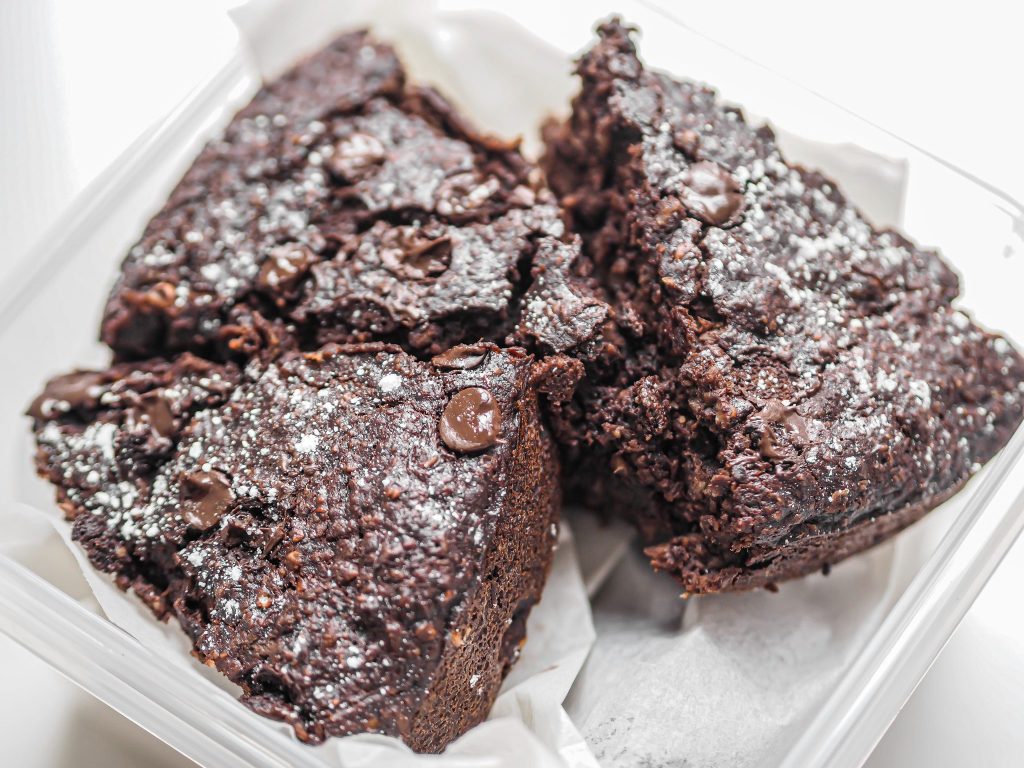 Healthy Chocolate Banana Cake
Since everyone has been on a baking frenzy since going into isolation, I wanted to share a healthy recipe for those who are looking for a tasty treat with less of the guilt; as we aren't getting out and about as much. I found the core recipe on one of my favourite foodie blogs Nadia's Healthy Kitchen, and tweaked slightly to my preference and what I had in the pantry.
It turned out so well and was gone within a few days, so I will certainly be making this again. It also relies on minimal ingredients as well making minimal mess so it's a winner all round. (That is of course, unless you're hoping for mess to give you something else to do with your isolation time afterwards!) It keeps really well in the fridge and I actually think it gets better after a day or two – if you can resist eating it all too quickly!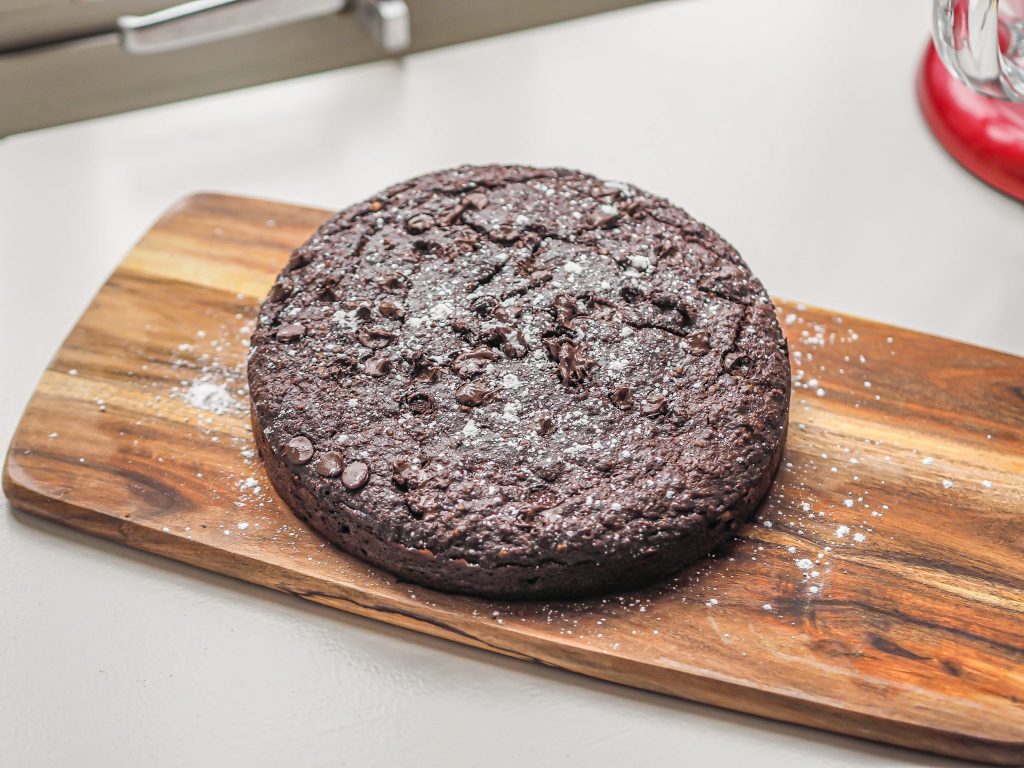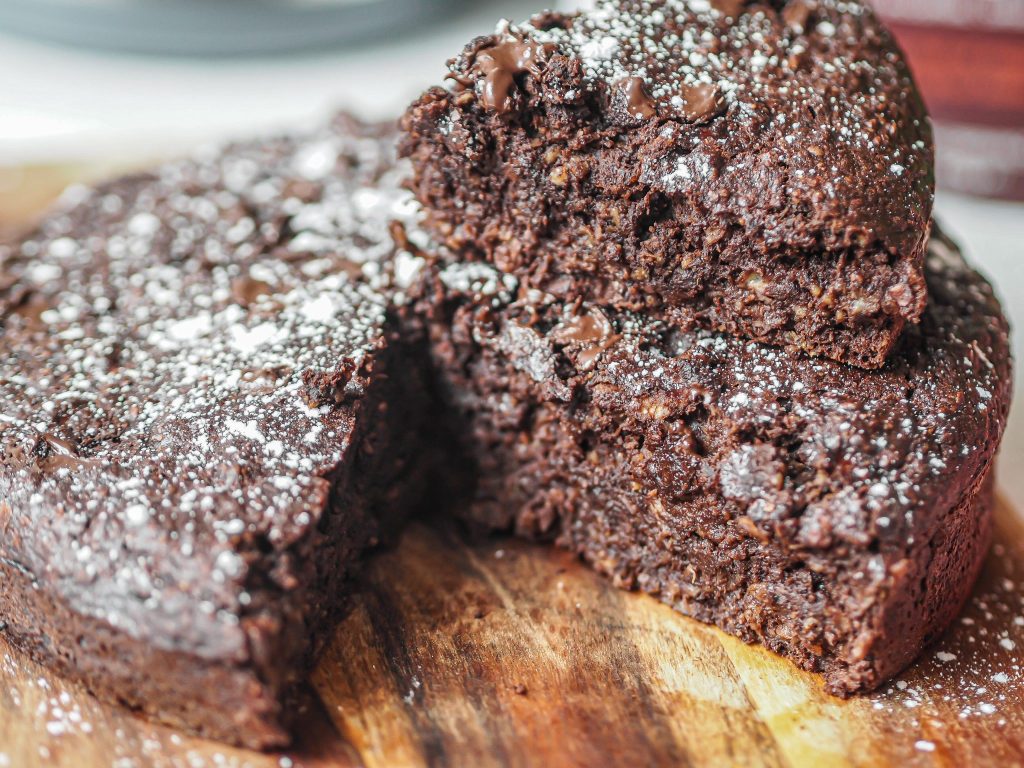 Ingredients
3 ripe bananas
110g oat flour (oats blended in the food processor until finely milled)
50g ground almonds
55g cocoa
55g sugar (Nadia's recipe uses brown sugar but I didn't have any to hand and #quarantineimprovising led to using regular sugar which worked fine, I just reduced the amount. I think I'll also try with honey next time too)
2 teaspoons baking powder
pinch of salt
6 tablespoons vegetable oil
5 tablespoons milk (you can use any milk here – I used almond)
2 eggs (you can make a chia egg if you'd like to make this recipe vegan – Nadia does this on her version here but I just opted for normal eggs)
Dark chocolate chips to decorate
Method
Preheat your oven to 180 or 160 degrees for fan assisted.
Mash your bananas, then add the rest of the wet ingredients (milk, oil and eggs)
Add the dry ingredients to the bowl (oat flour, ground almonds, cocoa, sugar, baking powder, salt) and mix. I didn't even bother with my mixer for this; I just did the whole thing in one large mixing bowl!
Transfer to a cake tin and sprinkle on the chocolate chips
Bake for about 40-45 minutes then leave to cool before slicing (if you aren't impatient like me)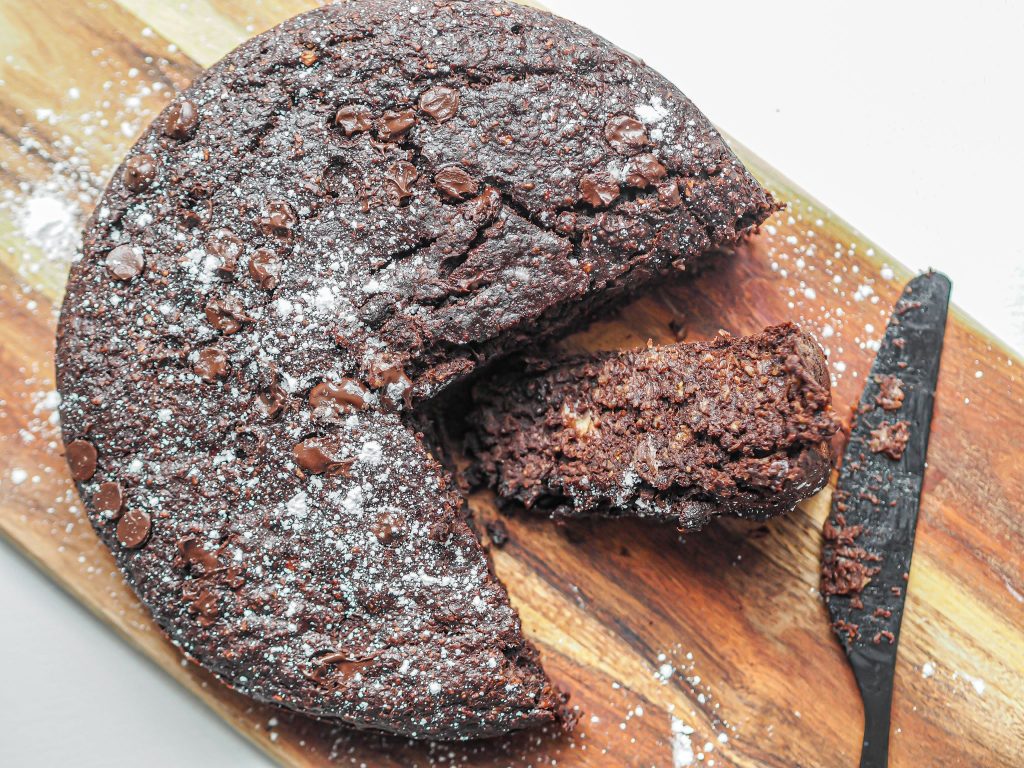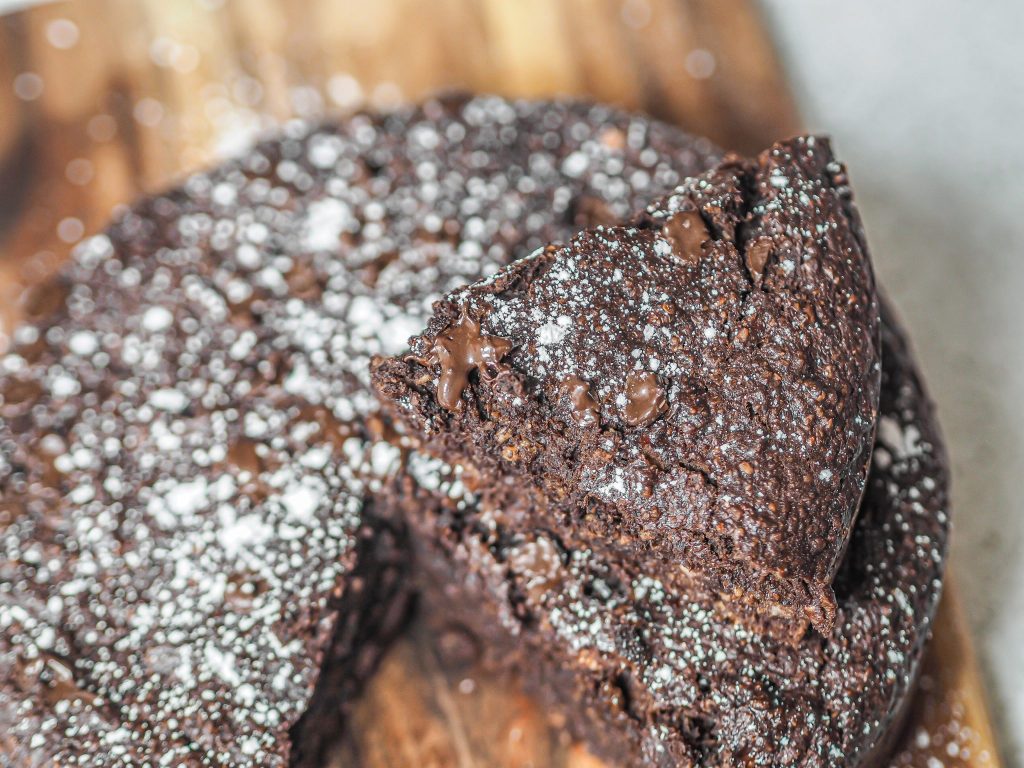 As mentioned, I'm pretty impatient so I sliced it when it was still warm and served with ice cream which was delicious. Nadia actually bakes this in a loaf tin as more of a banana bread style cake. I didn't have a loaf tin so I just used a regular cake tin instead and portioned into cake slices. I think it would also be great as muffins with slices of banana and choc chips in the middle.. or maybe even peanut butter! I'm sure I'll be trying some other variations so stay tuned for more recipes.
This keeps really well in a tin or airtight container for a few days – I stored mine in the fridge but I imagine it would keep well at room temperature too.
Let me know in the comments or tag me in your pics if you give this one a go.
Stay safe and sweet!
LL x