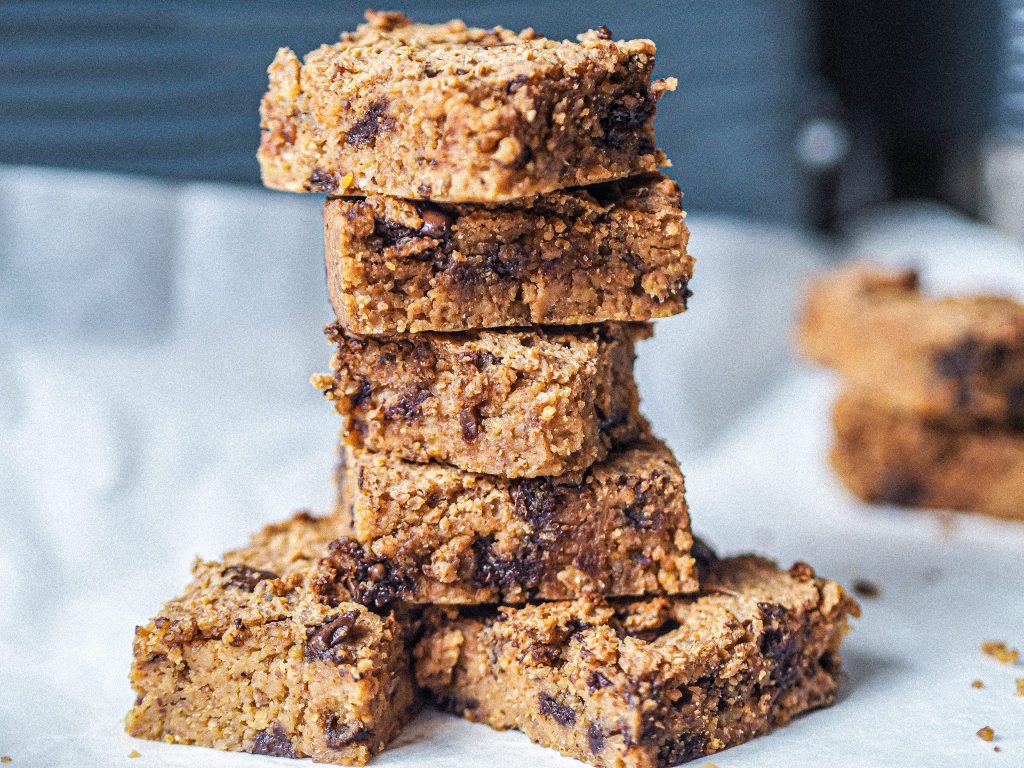 I'm back!
Hey guys, how are you all? After an intense week, I did some more healthy baking this weekend and wanted to share my latest creation – healthy blondies.
Before I do that though, I just wanted to acknowledge everything that is happening in the world right now. I did post on my Instagram about it (here) and you can follow my account to see more about what I'm doing as well as anything I share that I've found helpful, or think may be useful for my followers. I took last week out from my blog to spend the time more wisely; educating myself and taking time to process. I have addressed that I'll be resuming normal content, but by no means does this mean I will stop taking steps to learn more and do my bit to create and fight for change. I urge you to do the same, so that together we can make the world a better place. It's been a heavy week for us all so I wanted to start back up my blog content with something light and easy – no promotions or brands; just a simple, healthy baking recipe that might help you find a way to relax and take some time out for yourself at a time where everything can feel quite overwhelming.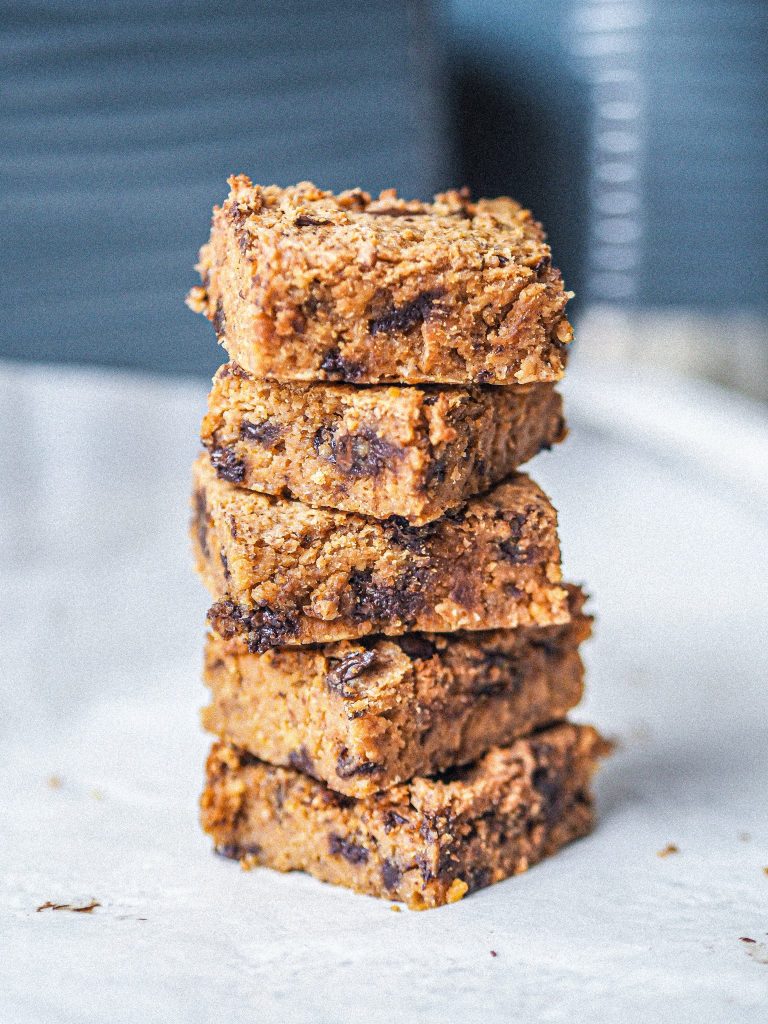 Healthy Blondies
I've definitely been over-indulging recently so wanted to throw something together for Jonny and I to snack on when we fancy a sweet treat. So here we have my choc chip chickpea brownies. They are made with super simple ingredients and are definitely more forgiving on the waistline than a lot of the calorific, sugary treats I've been eating over the past few weeks.
These are a light, gooey blondie stuffed with dark chocolate chips. Not super rich and something a little different from the usual cookies, banana bread and chocolate bakes I've seen plenty of during lockdown. Perfect served warm from the oven with a scoop of cold ice cream. They also last great in an airtight container for an afternoon snack or after-dinner sweet treat.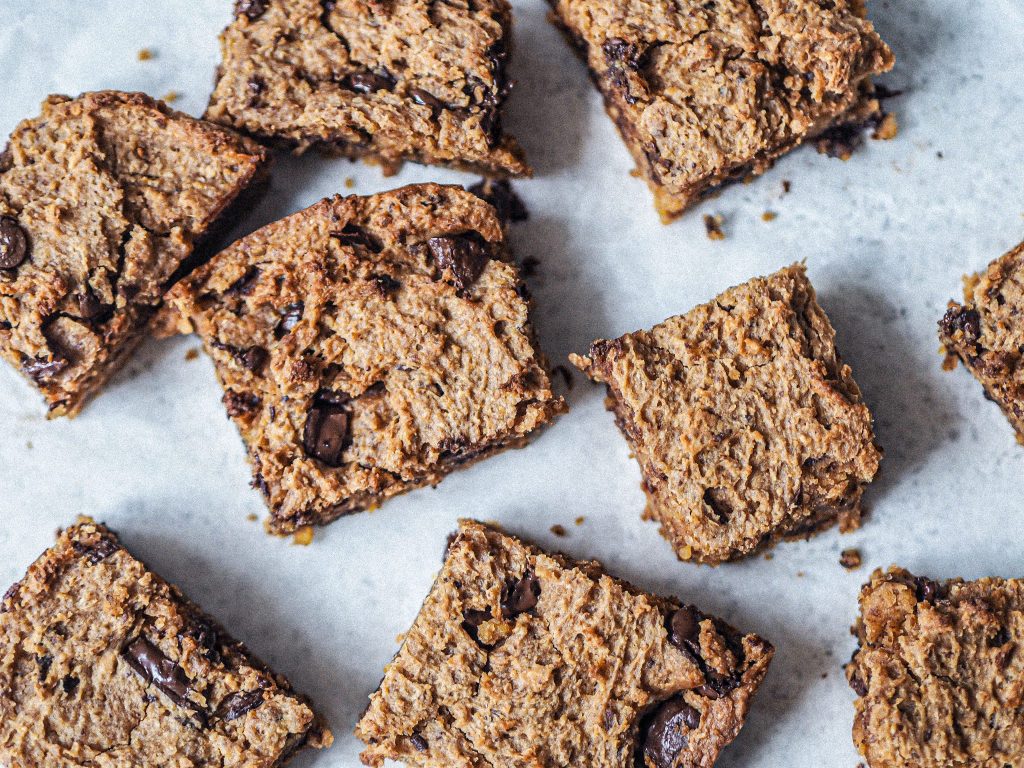 Ingredients
1 can chick peas, drained and rinsed
1/2 cup nut butter (I used almond)
1/2 cup apple sauce
1/4 cup self raising flow
1/4 cup ground almonds
Dark choc chips (lots!)
Method
Super simple – add all ingredients except the chocolate chips to a blender and whizz together until combined. Stir in the chocolate chips afterwards before transferring mixture to a cake tray. I can't seem to get chocolate chips anywhere at the moment so I just chopped up a large dark chocolate bar and added in the chunks. This actually worked really well as I like the mixture of sizes in the blondie; especially the big ones! Bake for 30 minutes then cool before slicing into squares. If you're impatient like me, slice as soon as it isn't too hot to handle and eat warm. They should be gooey in the middle and keep the soft texture once cooled too.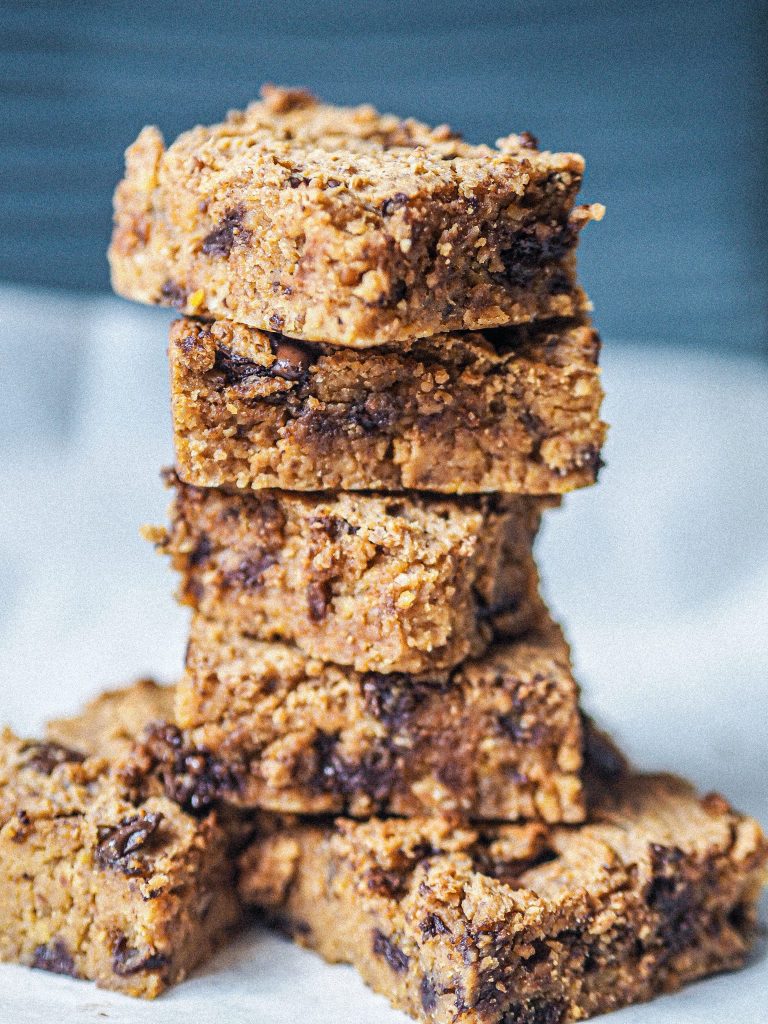 Let me know if you try this recipe. Here are the links to my healthy no-bake brownies and chocolate banana bread if you fancy any of these too! Stay strong and stay safe.
LL x