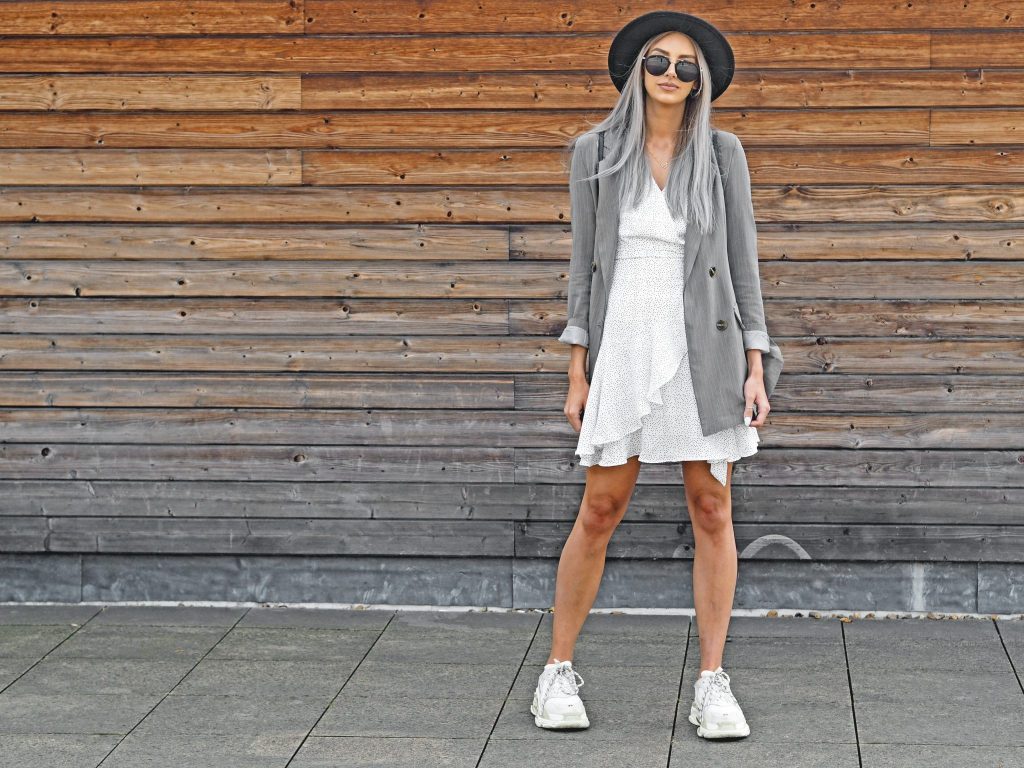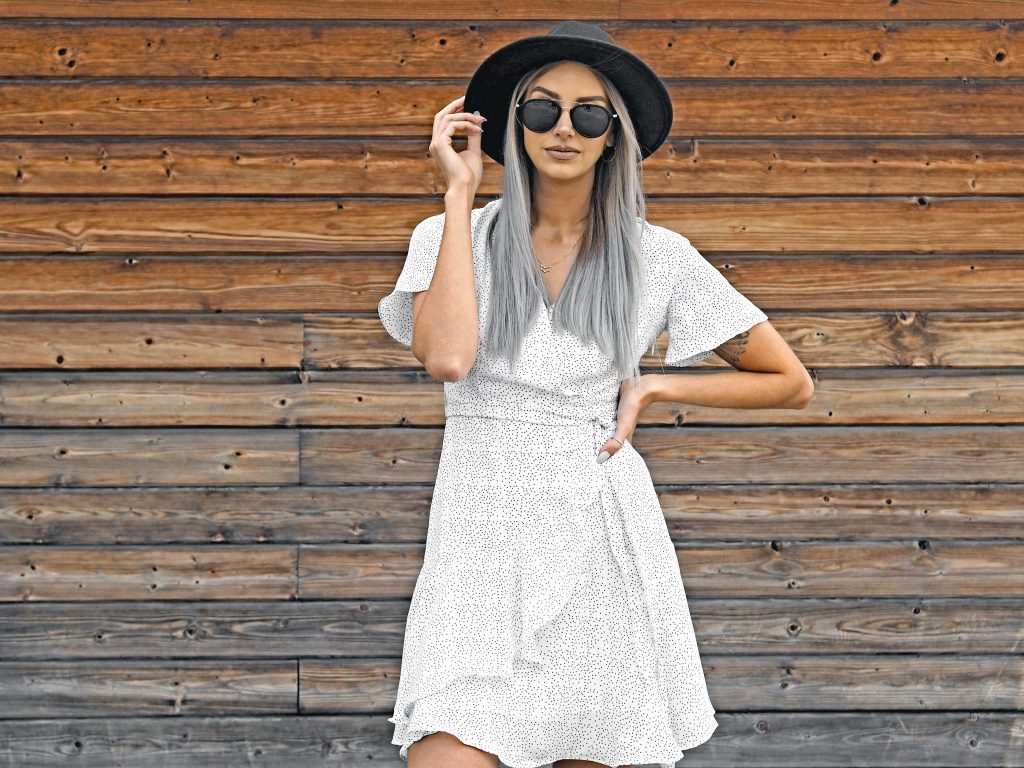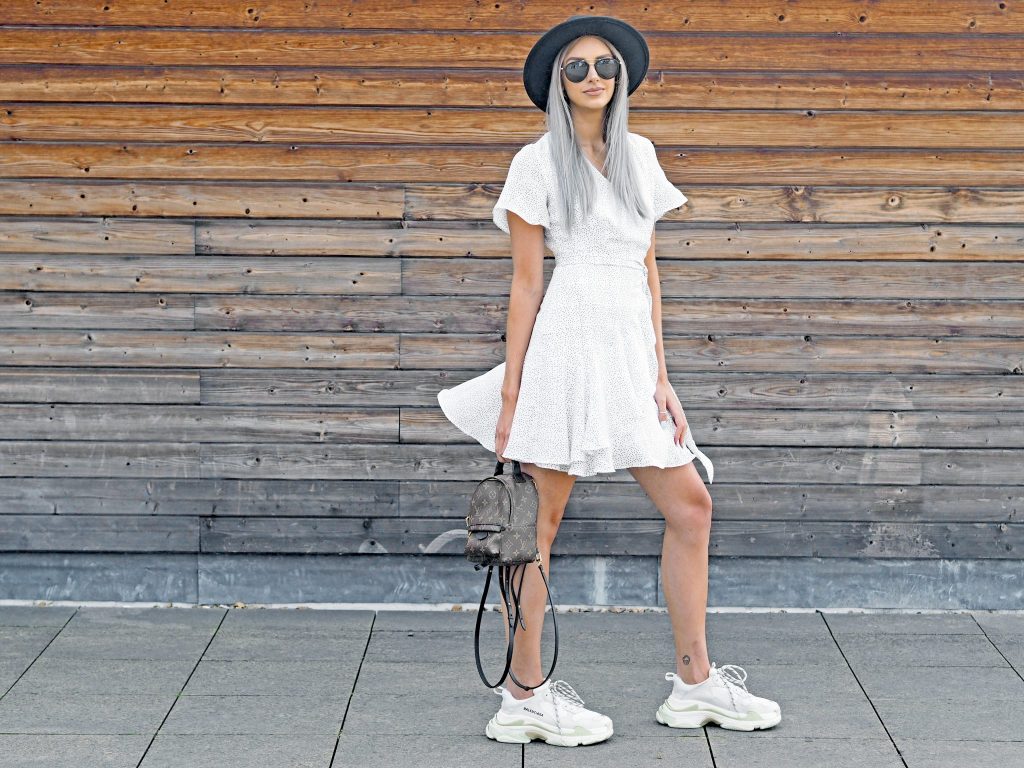 Effortless Dressing
I am absolutely loving dresses this summer. I've always been a 'jeans and a nice top' kinda gal. However, I've found that with a good dress, you can quickly look really put-together with minimal effort. I don't know why but I just always feel a little more glam in a dress; even if I'm dressing it down. Perfect for those mornings where you are pushed for time, or for an occasion where you want to look great but without looking like you tried too hard. Give me a good dress and a pair of trainers and I am good to go!
This cute dress is from AngelEye, and is the perfect easy dress to throw on for any occasion. It's quite a girly dress for me, but I thought the frill details were really cute and look gorge for summer.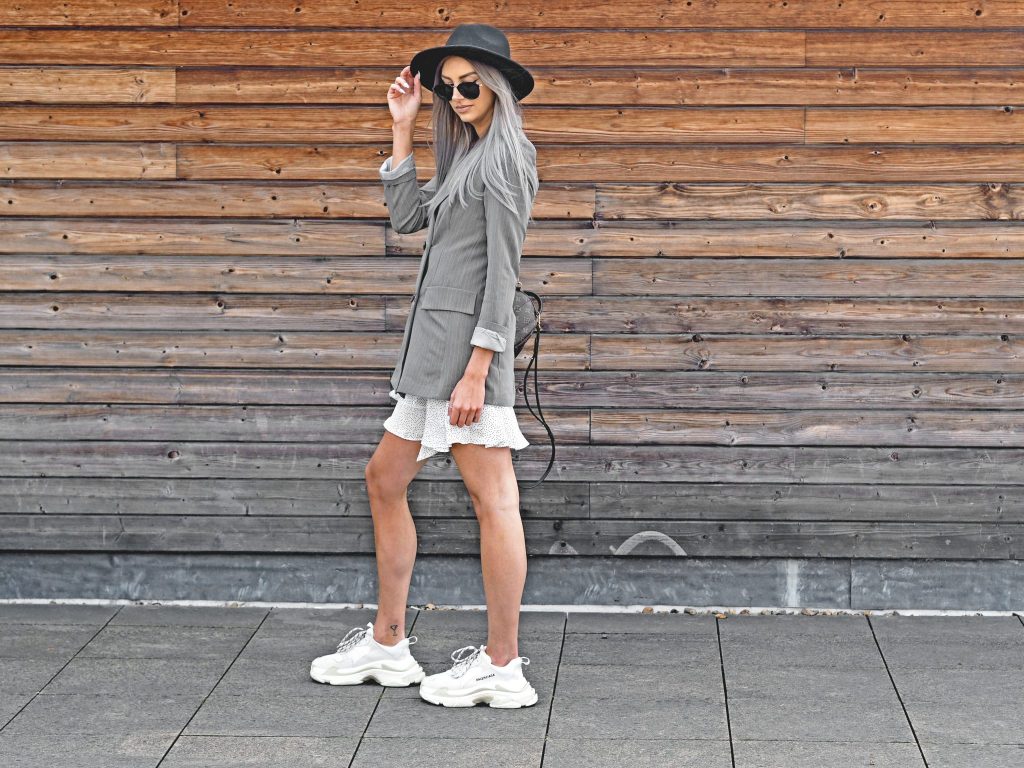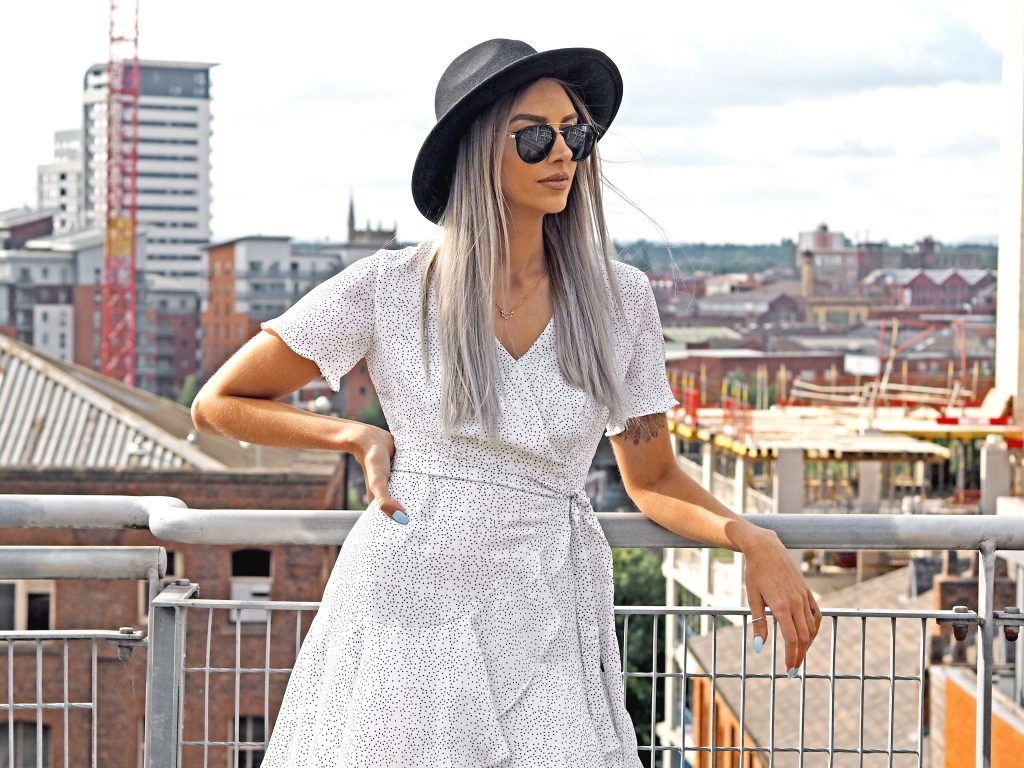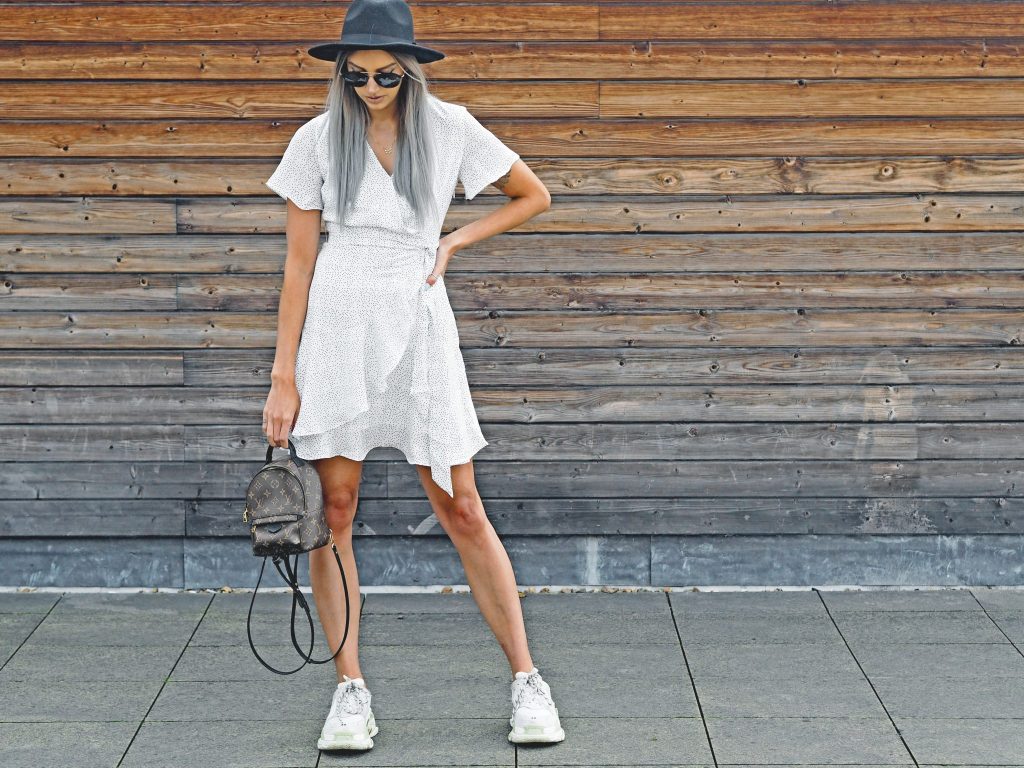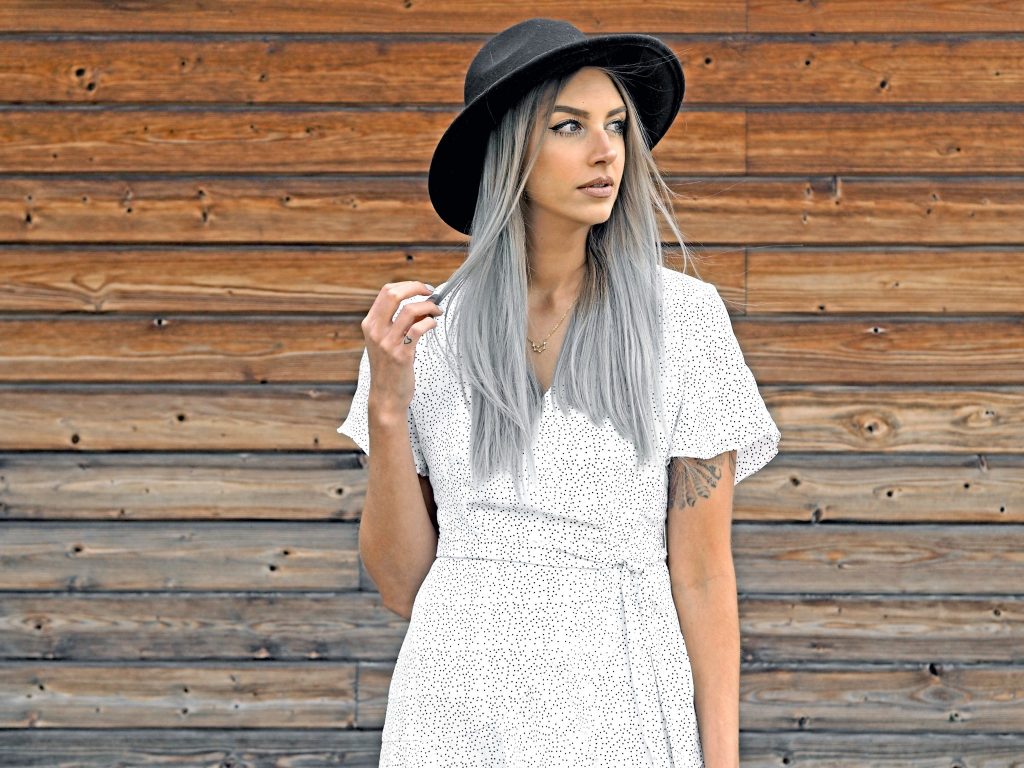 Dress Style Inspo
I styled this with chunky trainers and a hat to add a bit of edge to the girly style. I also added an oversized blazer to balance the frills and add some structure to the outfit. This style is perfect for a casual summer afternoon, maybe grabbing brunch or drinks with friends. You could also add some Doc Martens if you aren't into the chunky trainer trend, but like the edgy style. Alternatively, add some ankle boots or heels and a cute bag for a more dressy style. You could also add some strappy heels or mules for gorge wedding guest outfits.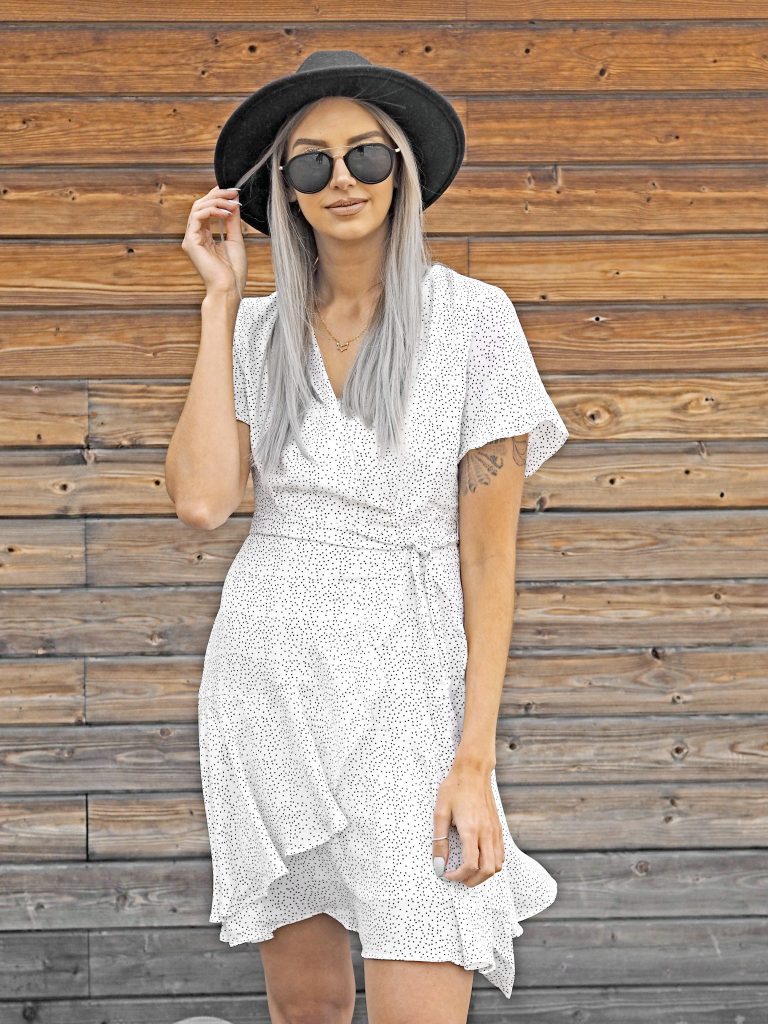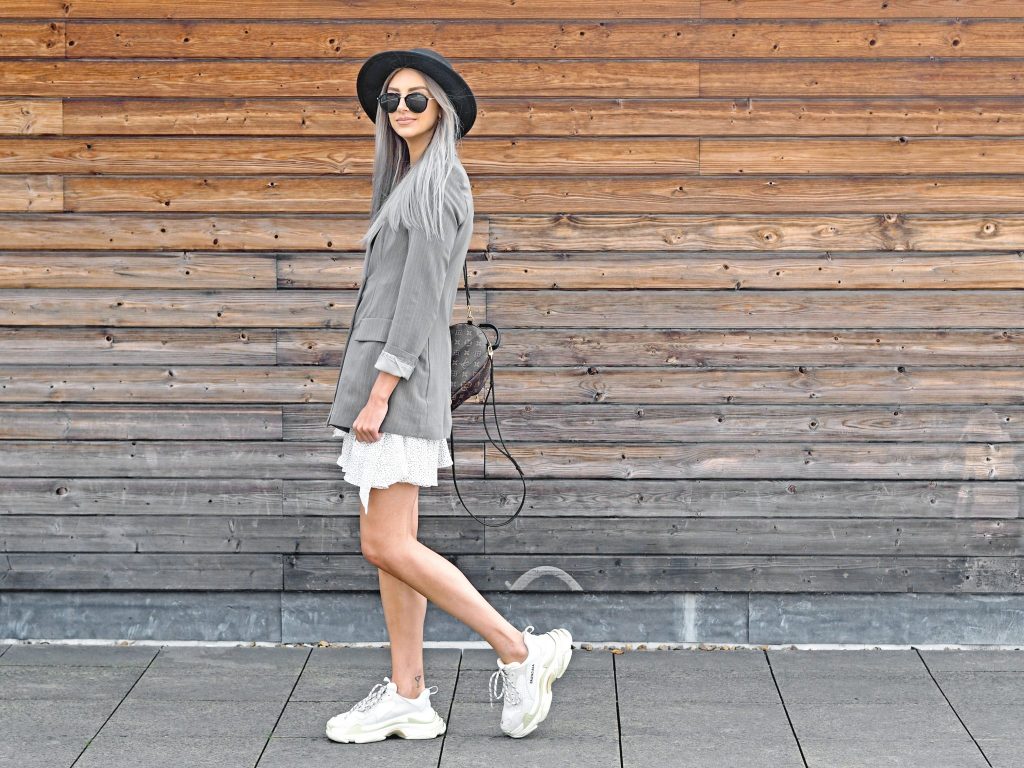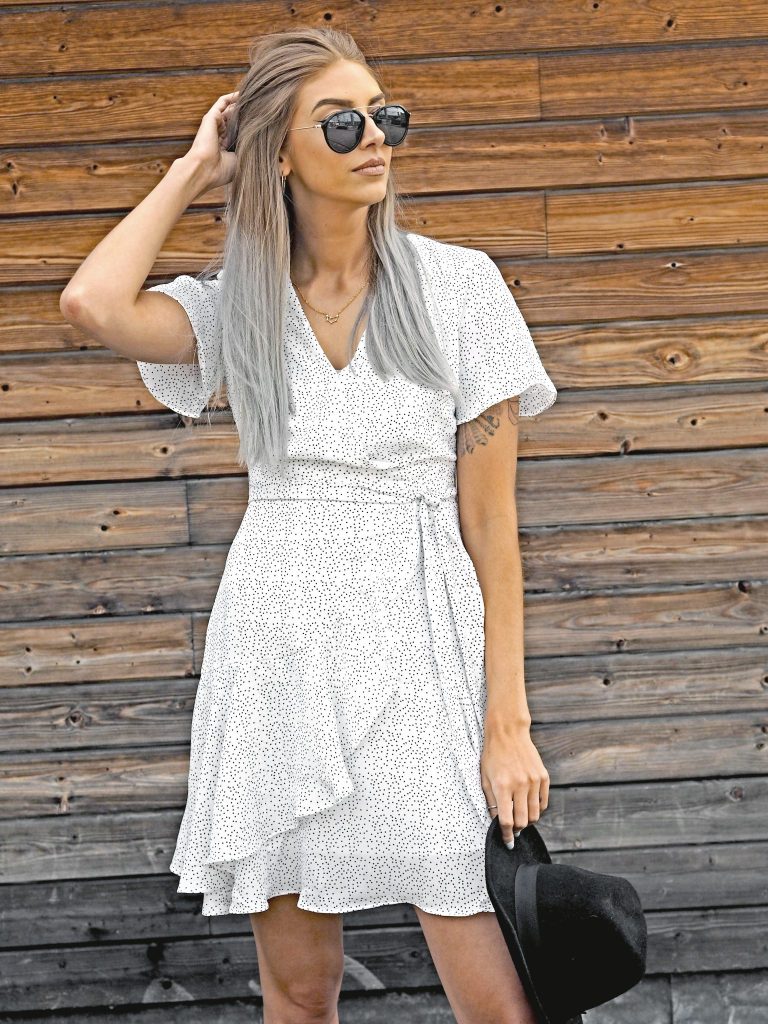 Keep It Versatile
If you want to add interest to your effortless outfit, you can always add accessories. The easiest way to play with style is to stick to pieces you know and love, but experiment with accessories. Jewellery, belts and hats can really change the style of an outfit. Also play with the type of shoes, bags and jackets you pair your pieces with, to get different looks without breaking the bank on new items all the time.
My favourite thing about pieces like this is that you can style them in so many ways for different occasions, and get a different look every time.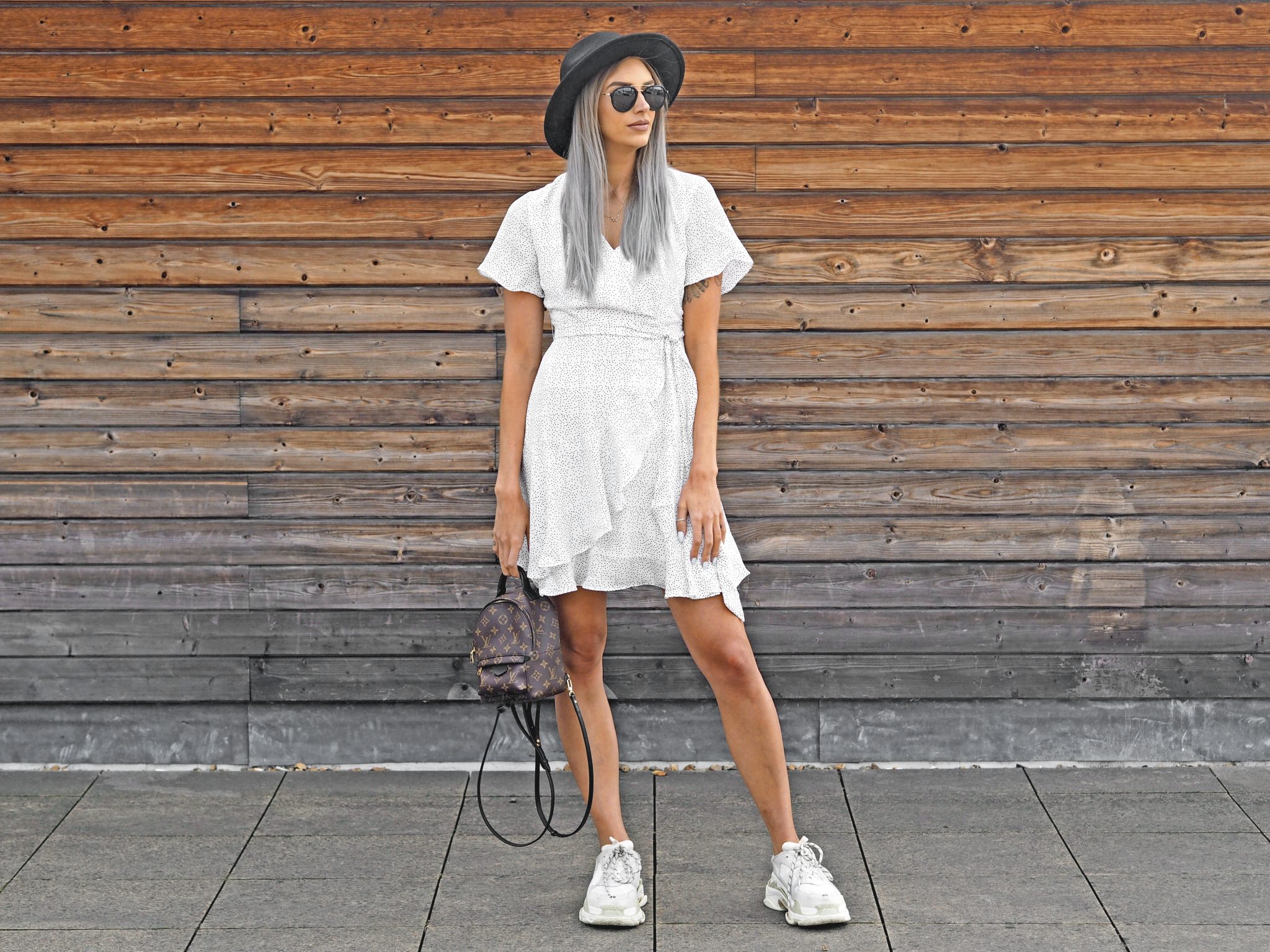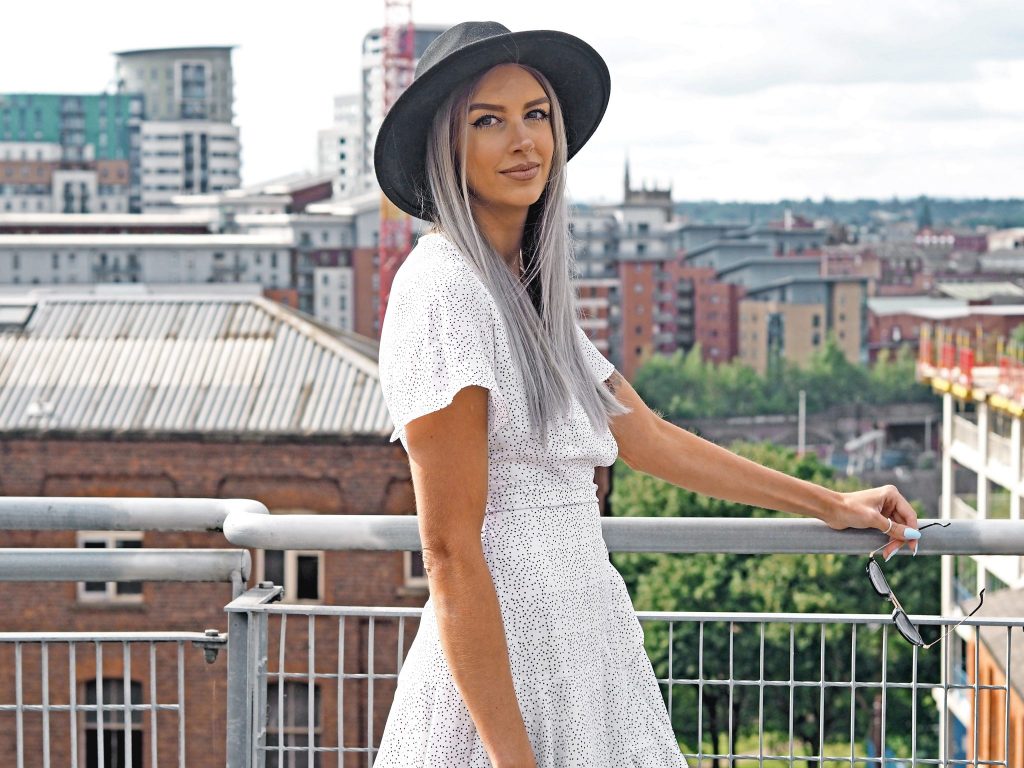 LL x
You can find more recent fashion posts here and here.
*This item was gifted. As ever, all opinions are my own.