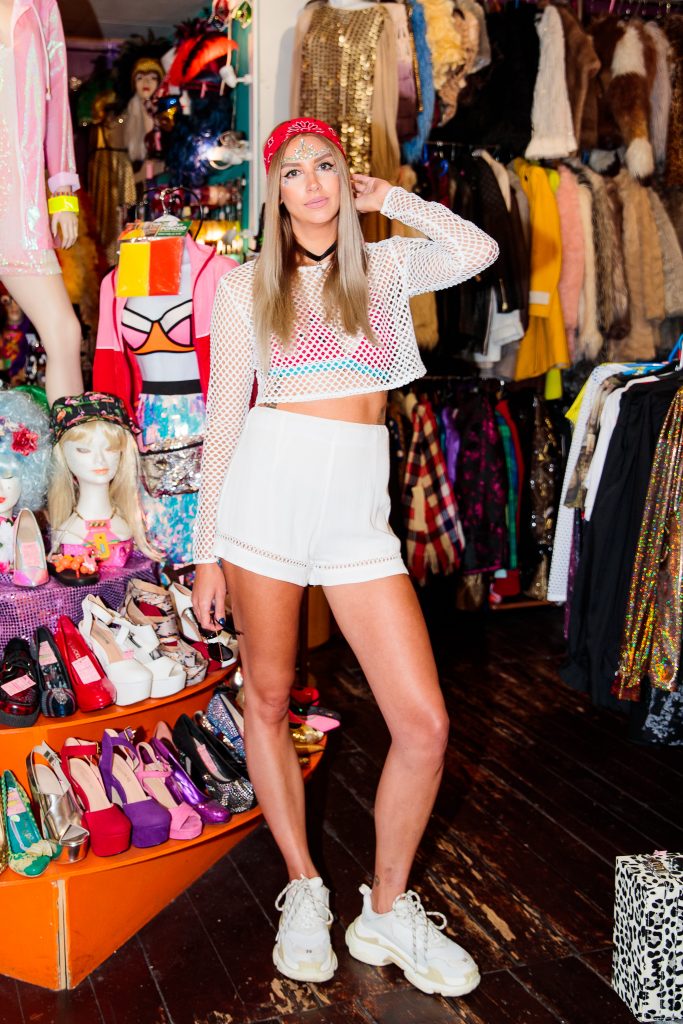 Festival Fashion
Festival season is upon us, which of course means festival fashion is back and bolder than ever. I think festivals are the perfect excuse to get dressed up and wear something really fun and different.
One of the main reasons I love seeing Coachella pics on Instagram is just to see what everyone is wearing. Even the most minimal and simple of dressers go all out for festival season, and it's so interesting see people put together styles that vary from their usual.
Whether you want to go all out for glitter and sequins, or keep it cool and casual, there is room in everyone's wardrobe for a little festival-chic!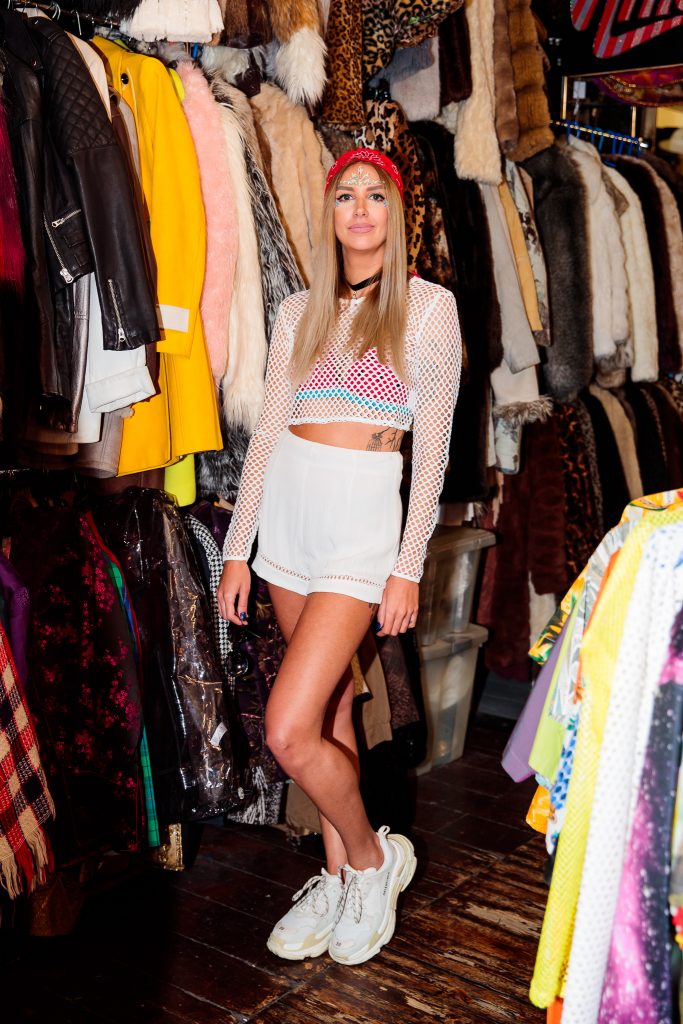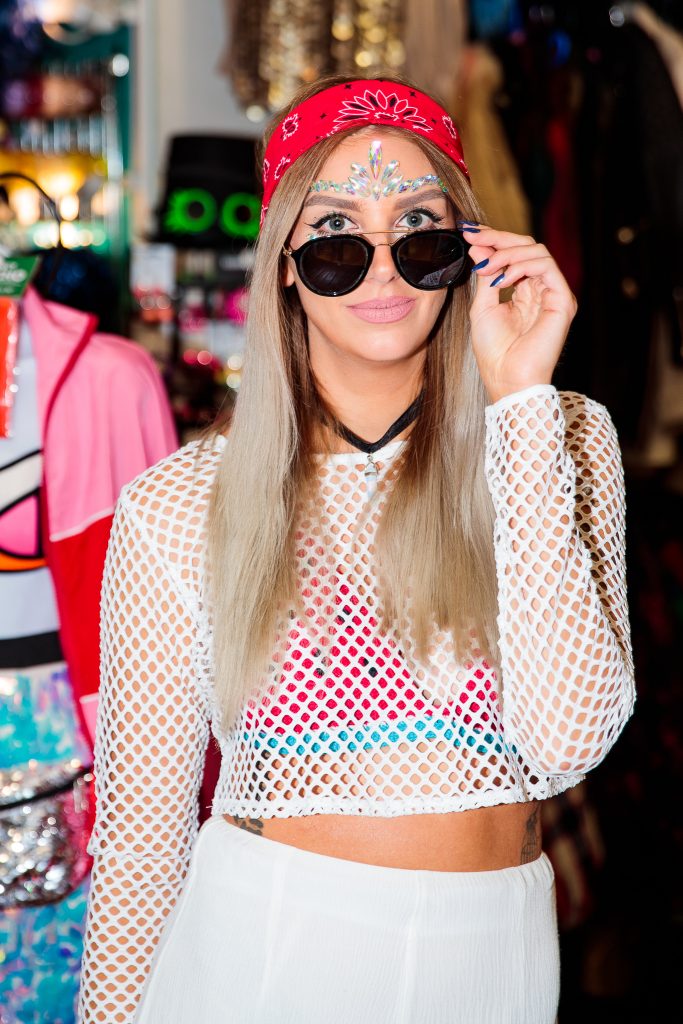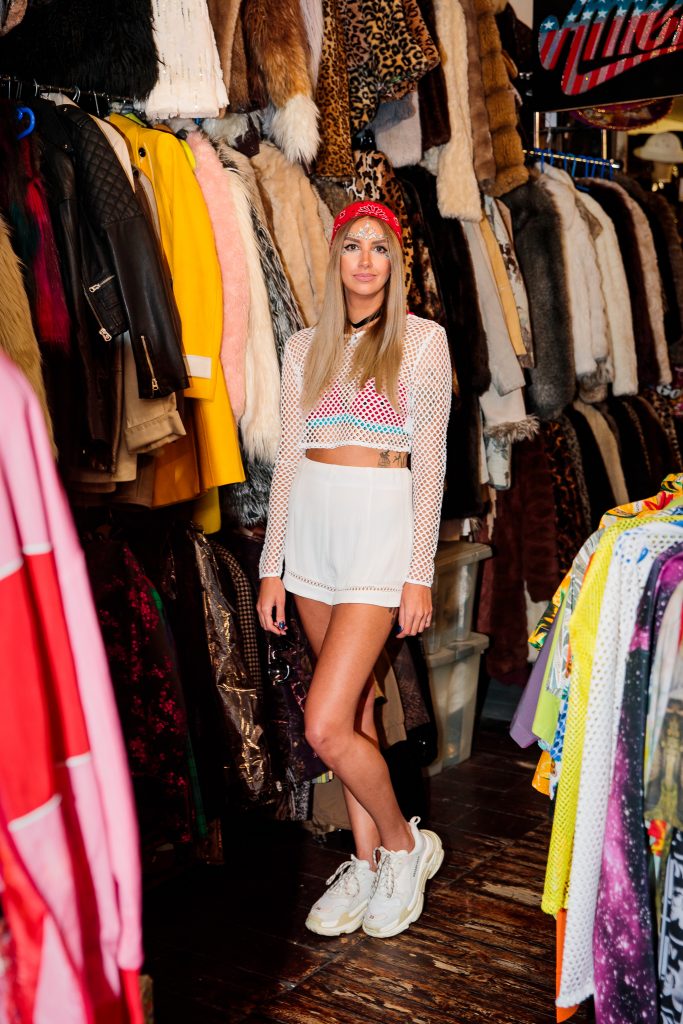 Afflecks Palace
If you don't know it then you've not fully experienced Manchester! Afflecks Palace is an indoor market described as an 'emporium of eclecticism' and 'a totem of indie commerce in Manchester's Northern Quarter'. You can get anything and everything here, and it's great for finding things you wouldn't get on the high street.
I have collaborated with Afflecks to put together a full festival outfit from a range of their stores, to share some of the things you can pick up here. I had so much fun putting this together; it's not often you shop for a full outfit – it's usually just one thing like a top or a dress, so finding a whole look (plus accessories) was really fun to do.
As you can imagine, Afflecks is the perfect place to go festival fashion shopping. There is a tonne of choice and so many cool things to find; I could spend all day noseying through the stores and finding all the hidden gems.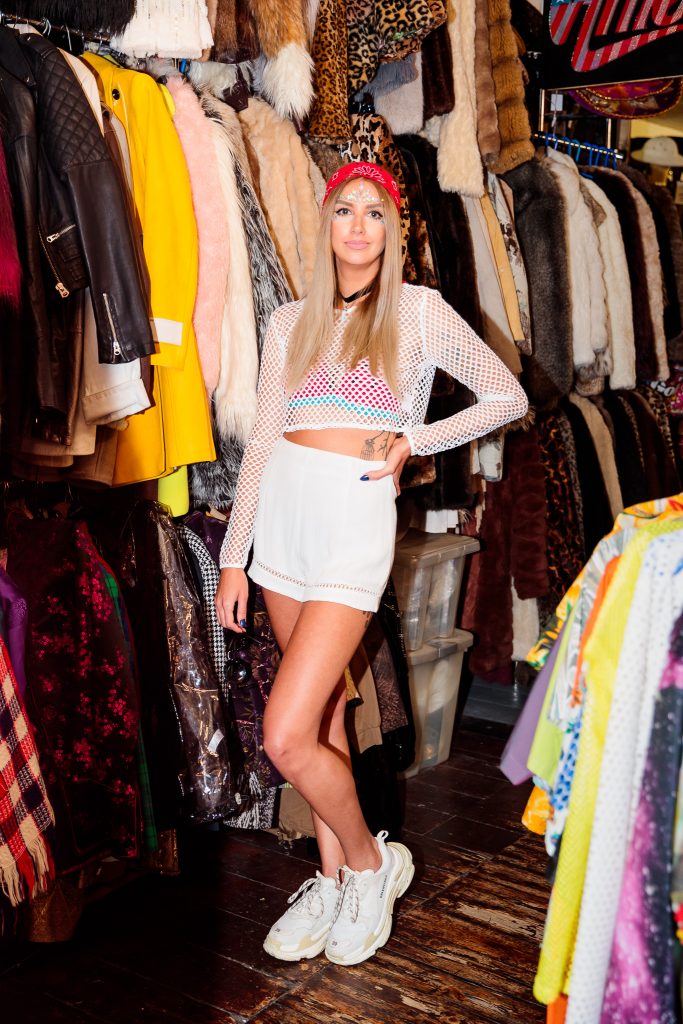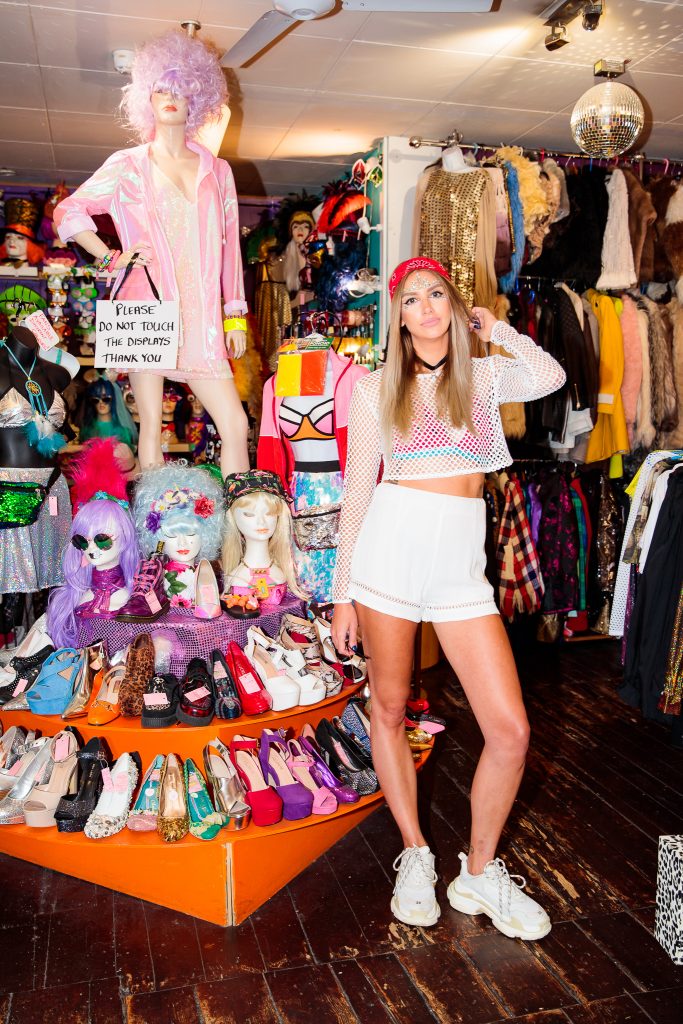 My Outfit
I instantly fell in love with the watermelon crochet bikini top, and knew I had to have it in my outfit. It was the first thing that caught my eye so I decided to go with it and build an outfit around this. As a little cover up, I found a cute fishnet crop top. This is perfect to show off the bikini, but still covers up a bit more skin if you don't feel comfortable in such a small top. As I had gone white for the top, I opted for some cute white shorts to match. I love wearing white in summer, especially with a tan, and these pieces would work great on their own too.
Accessories
In my opinion, a festival outfit isn't complete without some sassy accessories. Even if you want to opt for a more simple or casual outfit, you can add some cool accessories and look totally festival ready!
I obviously had to get some gems and glitter for my face. Muobu in Afflecks has the most incredible range of gems, glitters and makeup – all perfect for festival goers. They also have some amazing biodegradable pigments which are by far the best I've seen so definitely check them out. I also accessorised with a red bandanna to match the bikini, a cute gem necklace co-ordinating with my face jewels, and of course some sunnies.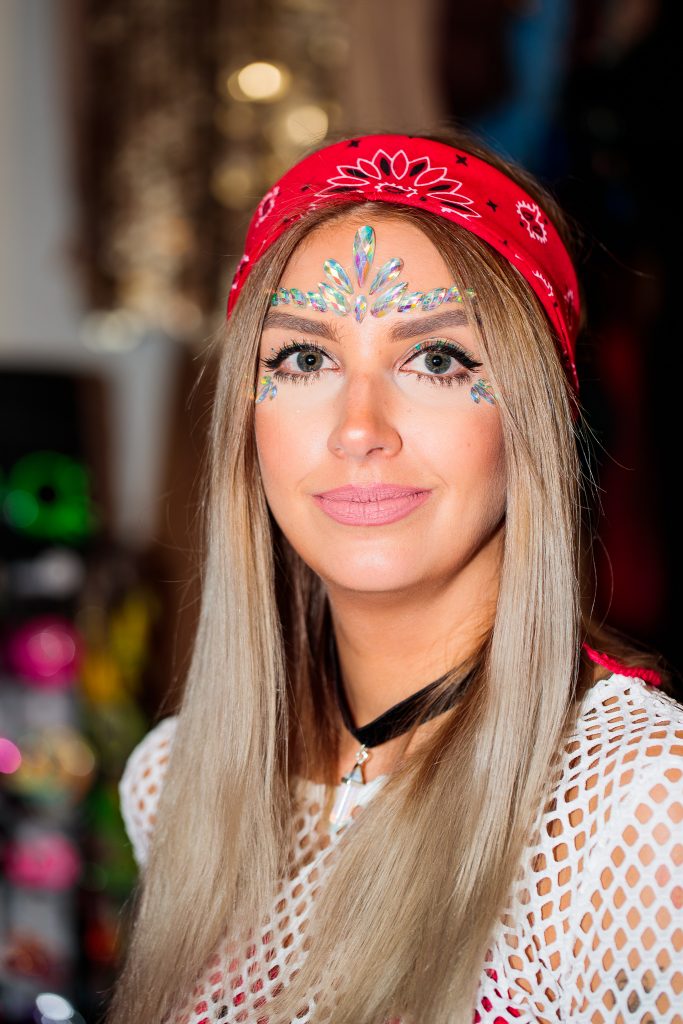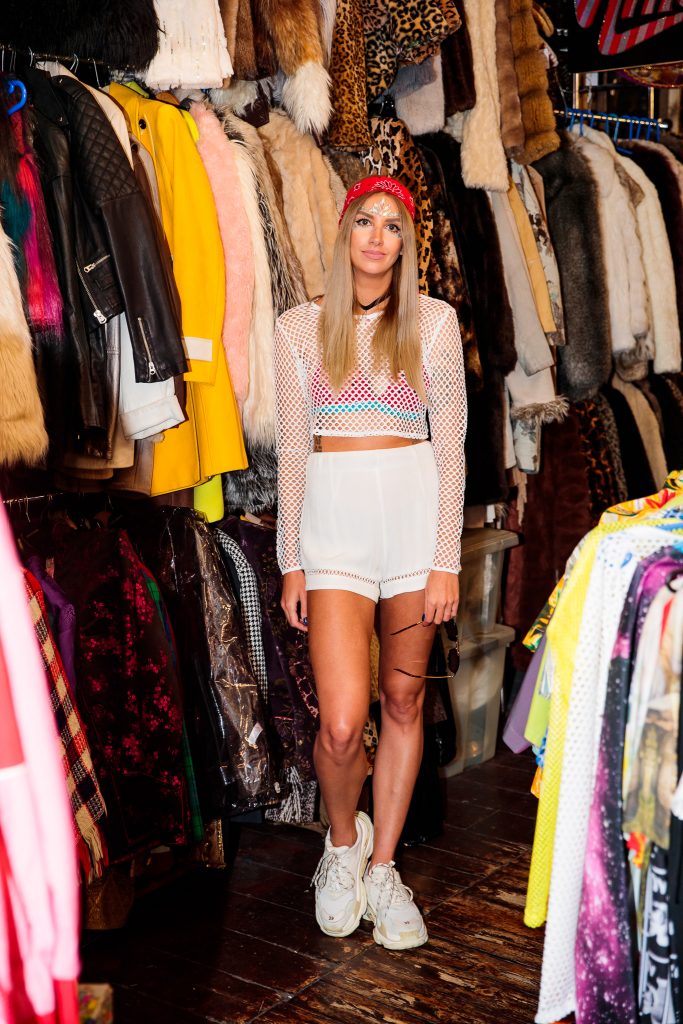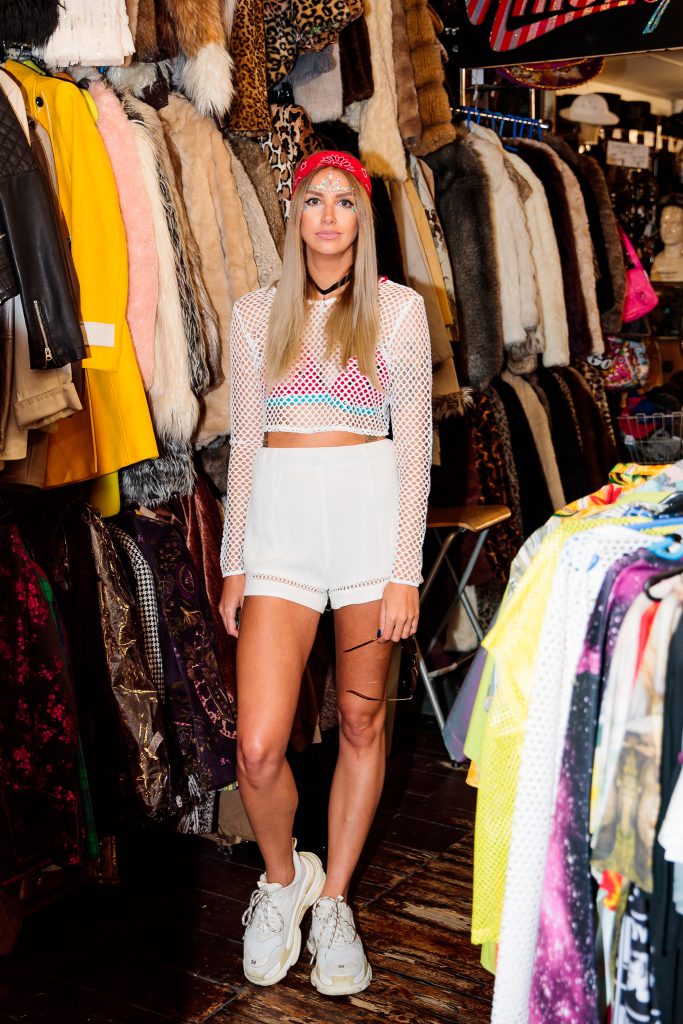 Crochet Watermelon Bikini Top – Moloko
White Fishnet Top – Moloko
White Shorts – No Angel
Sunglasses – No Angel
Bandanna – Extreme Largeness
Necklace – Extreme Largeness
Face Jewels & Eye Glitter – MUOBU
You can head to the afflicts website here for more stores and info.
Let me know what your festival fashion faves are in the comments below!
LL x
*This outfit was gifted to me. as ever, all opinions are my own.