Natural and whole products are becoming increasingly popular, not just in our diets but in our lifestyle as a whole. Shiva Rose is an actress and leader in the all-natural beauty and lifestyle space, and began her wellness journey two decades ago following a devastating autoimmune diagnosis. She turned to Ayurvedic medicine, Kundalini yoga, and her own garden, from which she sourced botanicals to craft nontoxic tonics and lotions. Through these practices, she set herself on the road to recovery and began to share her experience with others on her popular blog, The Local Rose. Shiva Rose shares her expert knowledge and healing practices in her new book – 'Whole Beauty'; a practical and inspiring guide to following a whole beauty practice at home.
This stunning book is beautifully illustrated and shows how to create a whole beauty practice at home – from incorporating elements of Kundalini and Ayurveda to making organic,  nontoxic products, including balms, shampoos, masks, cleansers, toners and more. There are recipes for teas and tonics, ideas for using crystals and essential oils and ways to find daily moments of mindfulness through breathing exercises and mantras.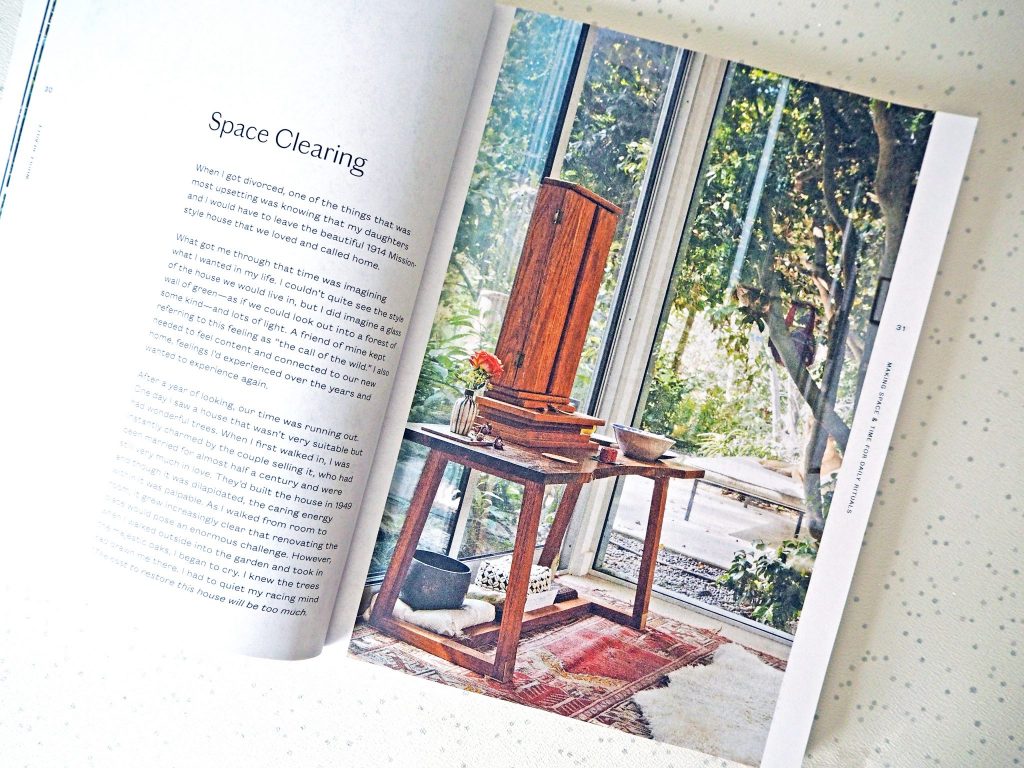 The book covers a huge range of natural practices and recipes, including 'Making Space & Time for Daily Rituals', 'Beauty Treatments', 'Kundalini and Mindfulness Practices' and 'Herbs, Tonics and Beauty Foods'. The pages themselves are Instagram worthy; containing bring and beautiful photographs to accompany the recipes, practices and inspirational words.
I wanted to share one of my favourites from the book with you – the 'Blushing Bride Chickpea Face Mask', which I thought was rather fitting as I will begin to incorporate more wedding and bridal themed posts into my blog.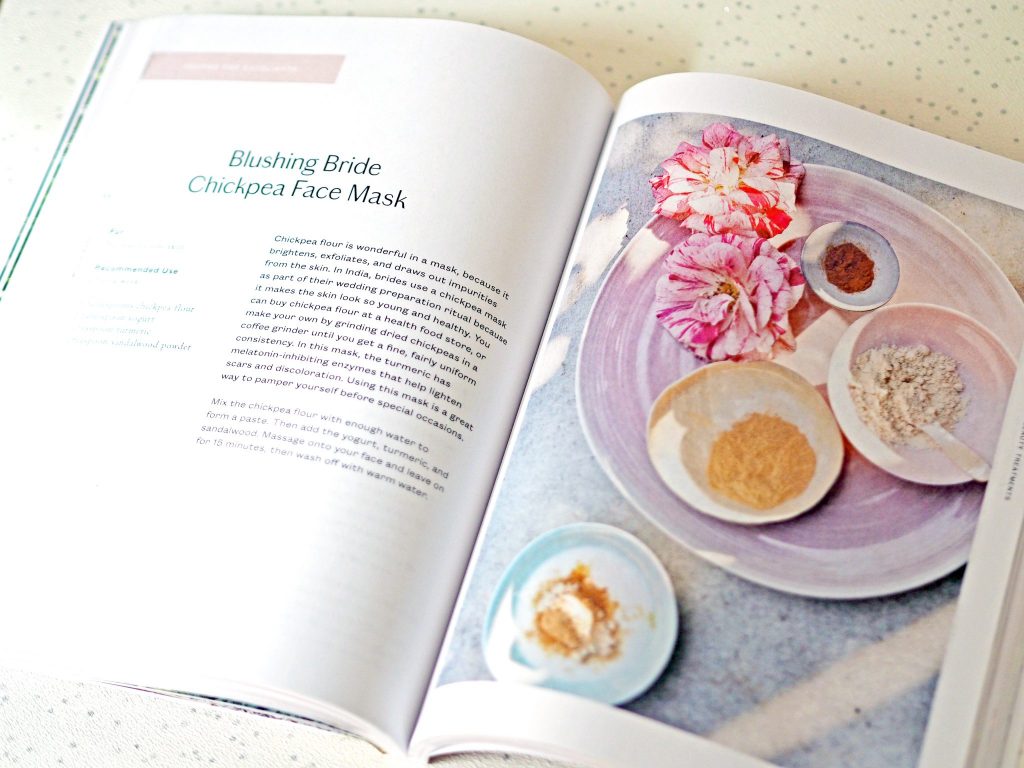 For normal to oily skin
Recommended Use: Once a week
5 tablespoons chickpea flour
1 tablespoon plain yogurt
1⁄4 teaspoon turmeric
1⁄2 teaspoon sandalwood powder
Chickpea flour is wonderful in a mask, because it brightens, exfoliates, and draws out impurities from the skin. In India, brides use a chickpea mask as part of their wedding preparation ritual because it makes the skin look so young and healthy. You can buy chickpea flour at a health food store, or make your own by grinding dried chickpeas in a coffee grinder until you get a fine, fairly uniform consistency. In this mask, the turmeric has melatonin-inhibiting enzymes that help lighten scars and discoloration. Using this mask is a great way to pamper yourself before special occasions.
In a bowl, mix the chickpea flour with enough water to form a paste. Then add the yogurt, turmeric, and sandalwood powder. Wet your face and apply the mask in a circular motion. Leave on for 15 minutes, then wash off with warm water.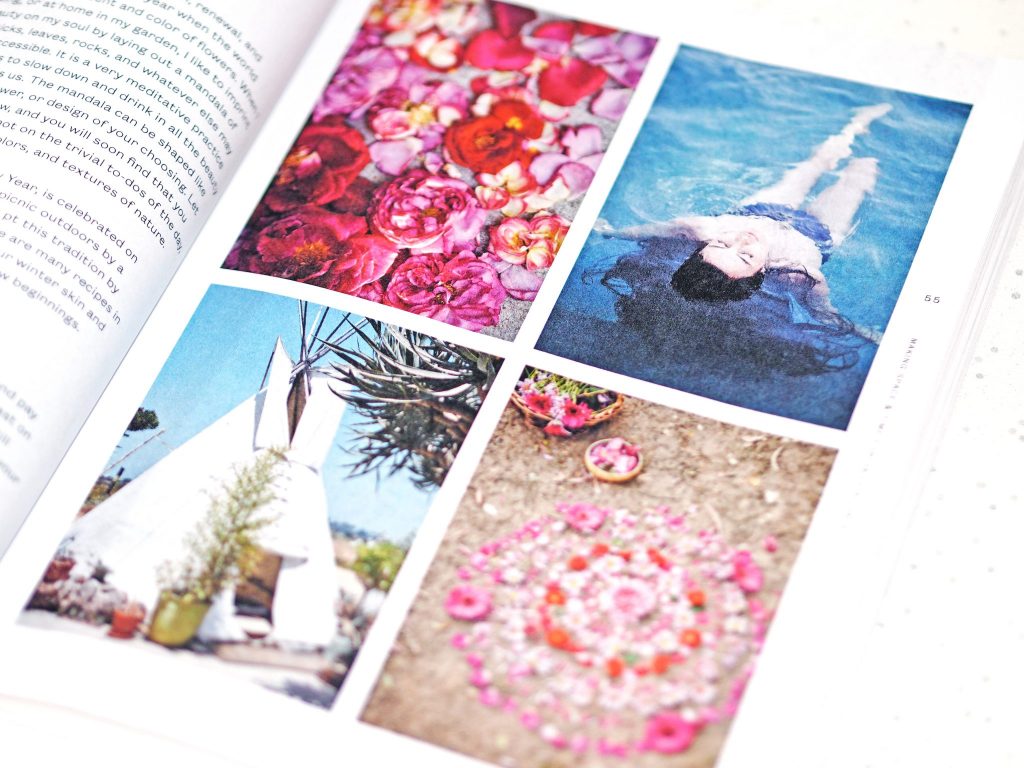 The recipe is super simple and very straight forward, proving that you don't need to spend a fortune on a tonne of ingredients you aren't likely to use again to try some of the book's amazing creations. I also love how Shiva explains the benefits and properties of each ingredient and gives a little background, which really adds her personality to each and every page.
I am really enjoying reading this book as though it were a novel or story. The contents are really interesting and I have found some amazing tips and ideas as well as learning about mindfulness, healthy living and natural products. I also think Whole Beauty is such a gorgeous gift idea; perfect for those who love natural products, as well as beauty and healthy lifestyle. Each and every page is interesting and just lovely to look at – it also makes for a great coffee table book.
You can head to the online store here to buy Whole Beauty.
LL x
*Items featured were gifted to me – as ever, all opinions are my own.