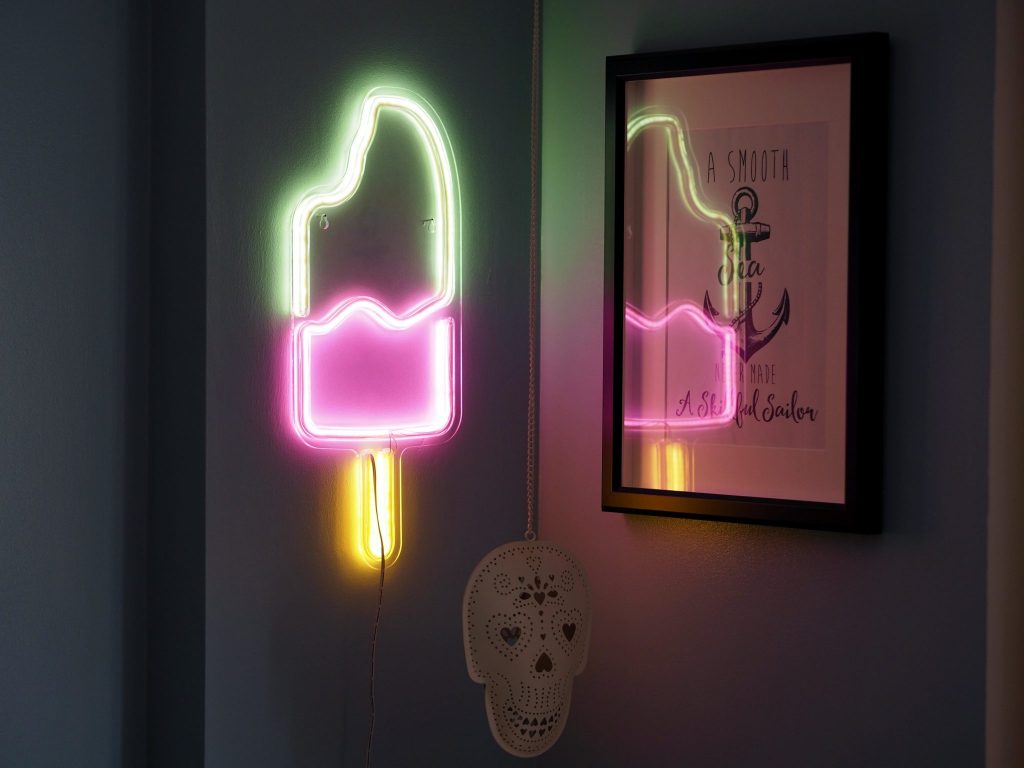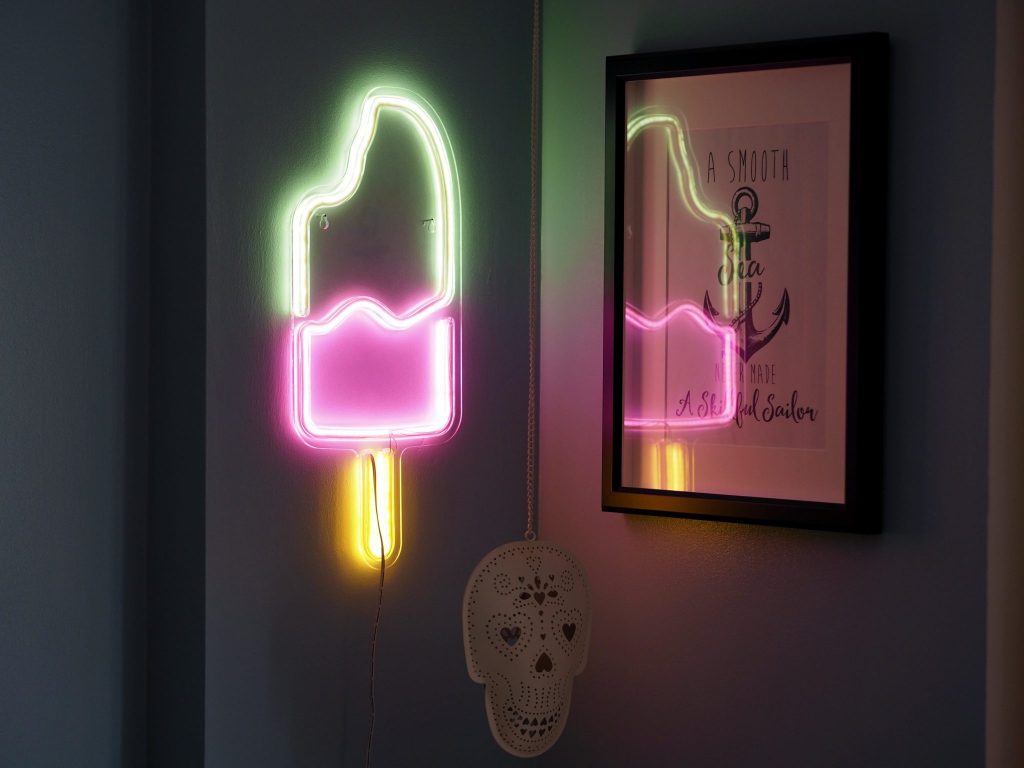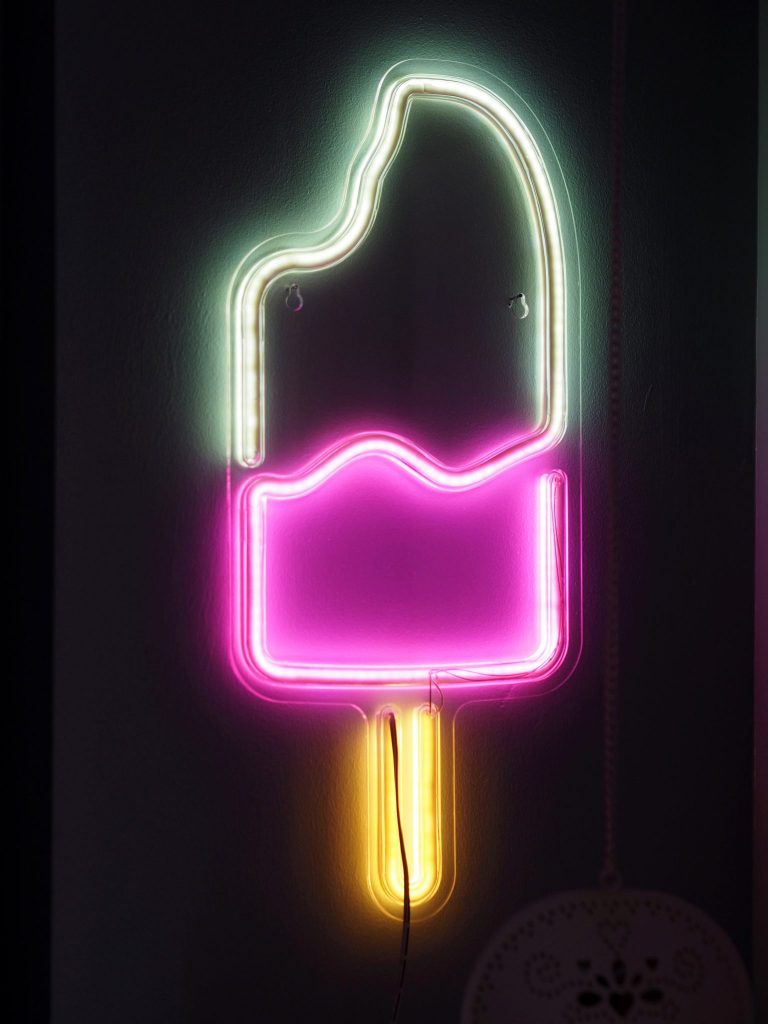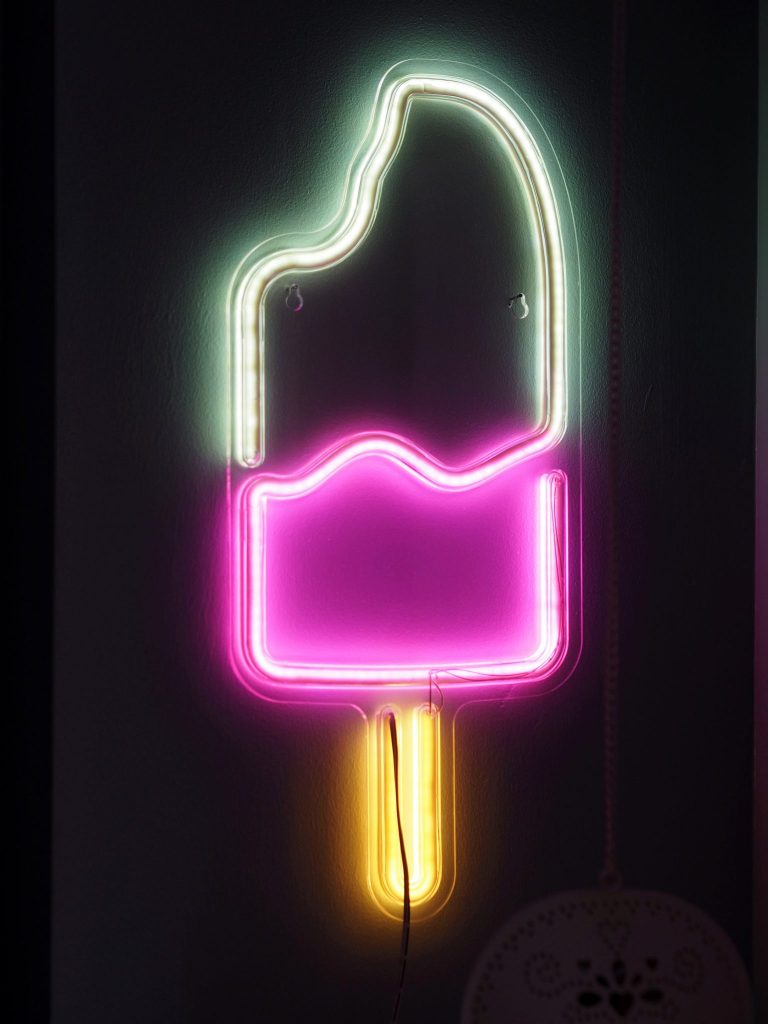 Neon Lights
I loooove these neon lights for interior decor; they have become hugely popular in bars and restaurants – often with a cheeky saying or cool catchphrase, and are usually found with someone posing next to them for that totally #instagrammable pic.
I was recently sent this super cute ice lolly light from Gingersnap, who are a leading online shop specialising in design LED neon signs, vintage lights, retro home accessories, stylish desk and table lamps. Everything they sell is really affordable in comparison to other similar interiors and accessories sites I have come across, and I think this sort of thing makes for a really great gift idea.
These home decor neon signs make for great feature accessories. They are also such an easy way to add some fun and interest to your interiors. These ones from Gingersnap are really easy to install too. I put a couple of nails into the wall to hook the light onto, then you just plug it into the nearest socket and you are good to go! I do wish we had the option to hide the wire a little more though. Unfortunately because of the space we wanted to put it in, the wire needs to hang down the wall. That said, it isn't too garish so it hasn't bothered us, but may be something you do want to consider.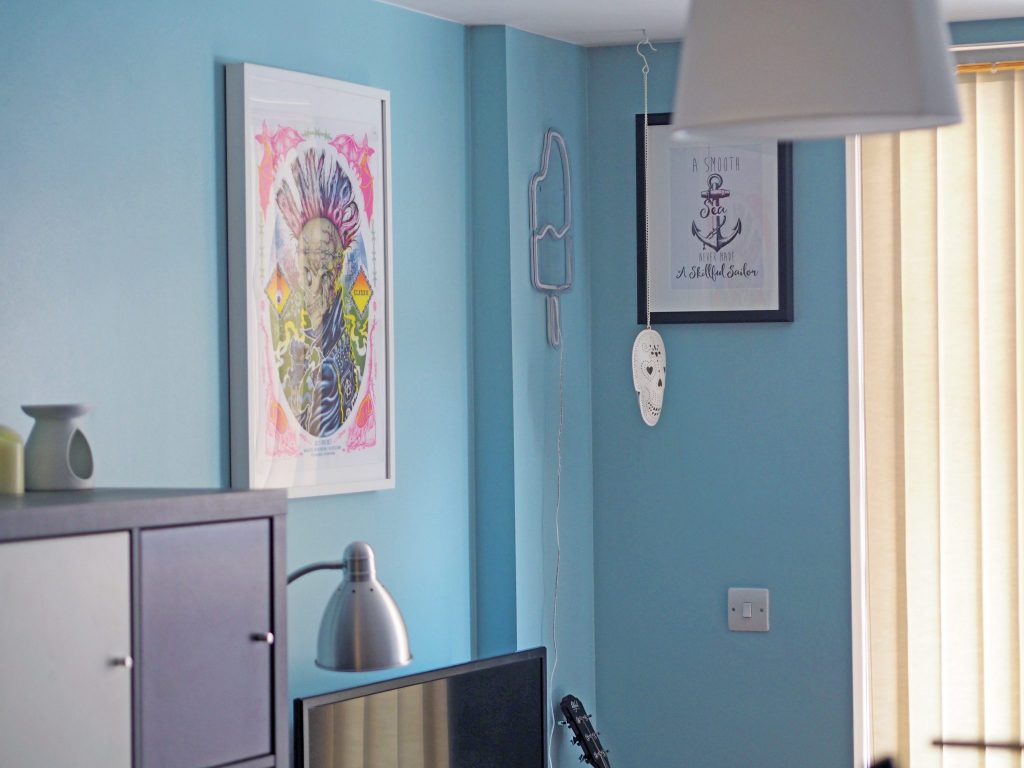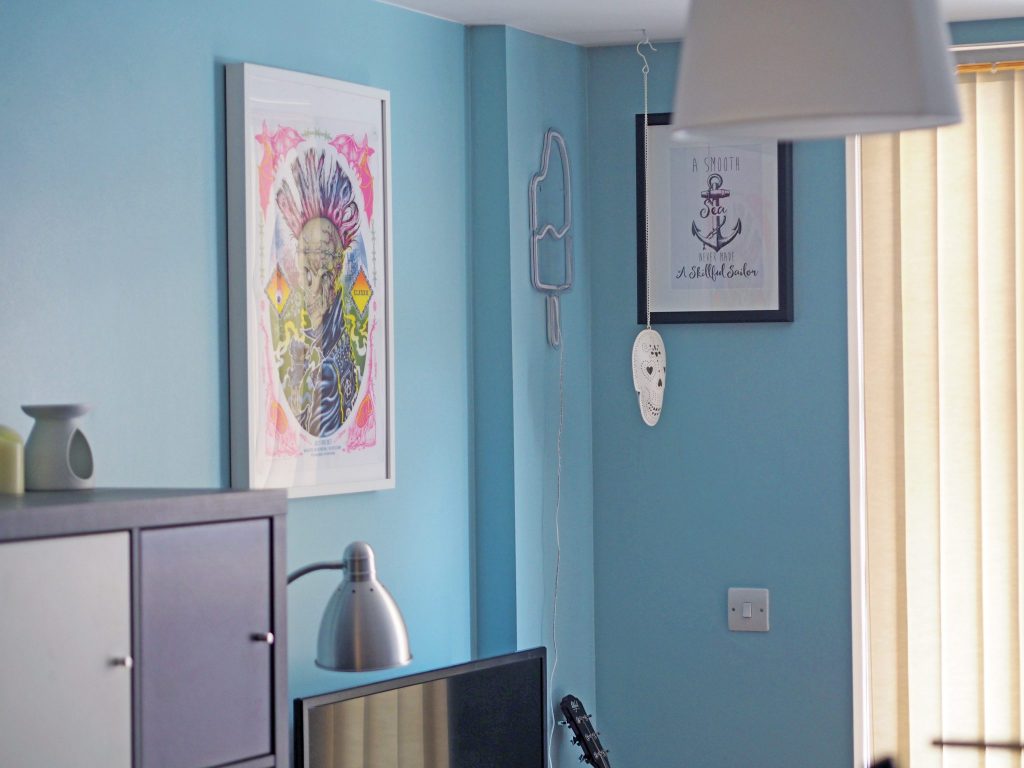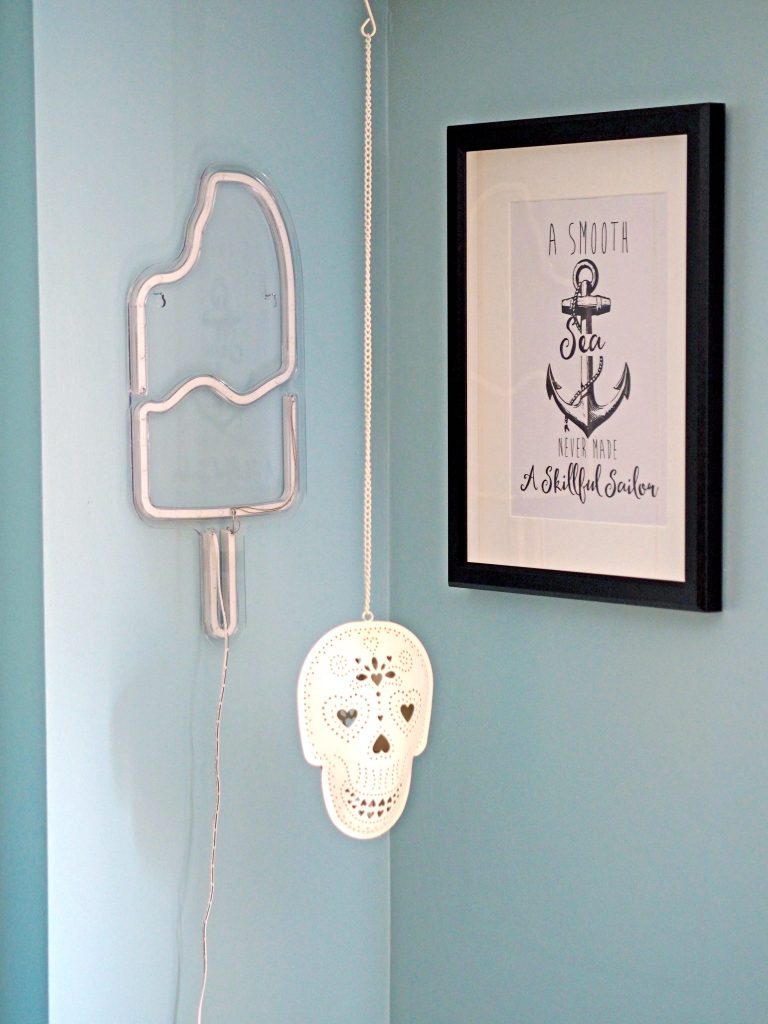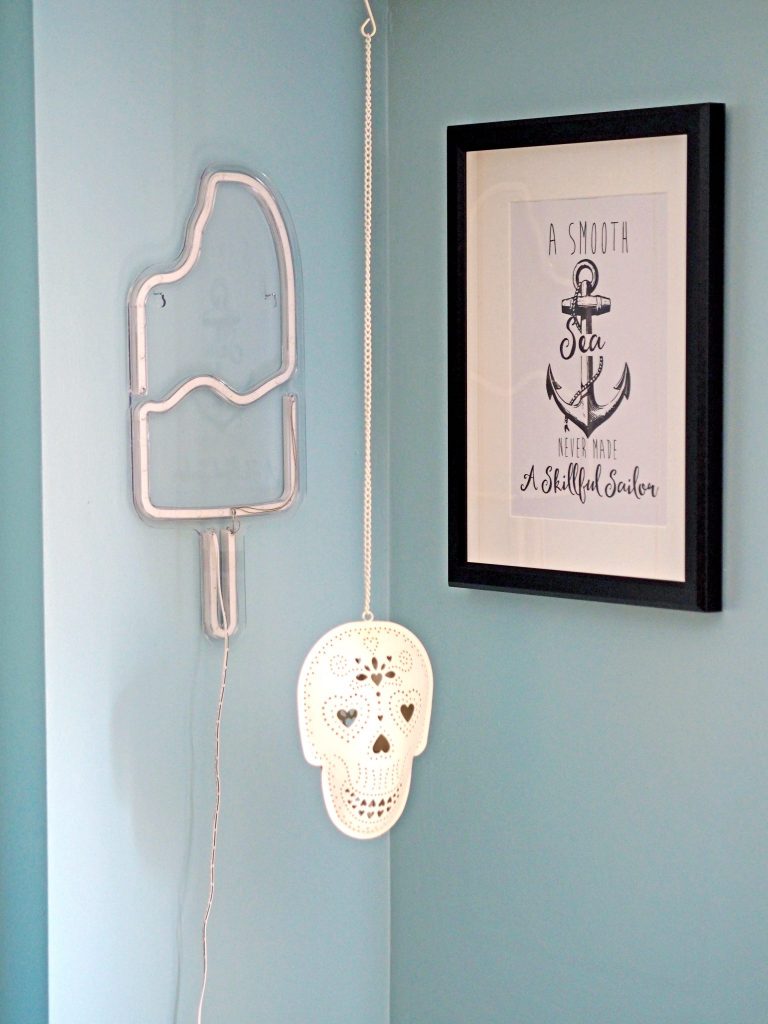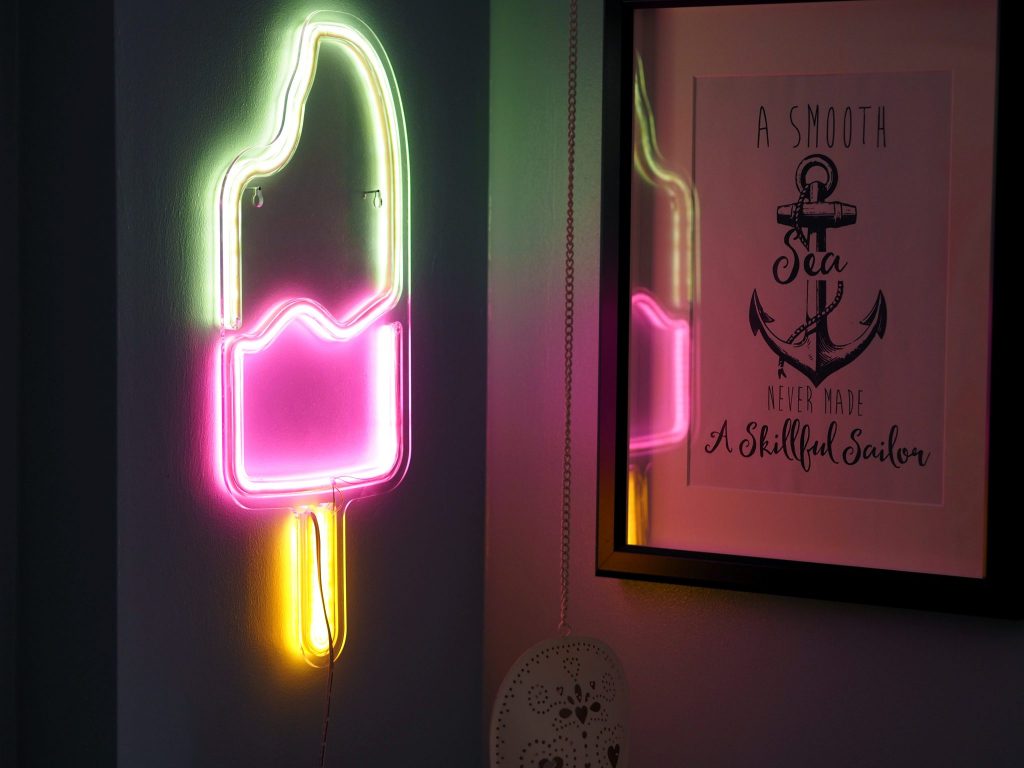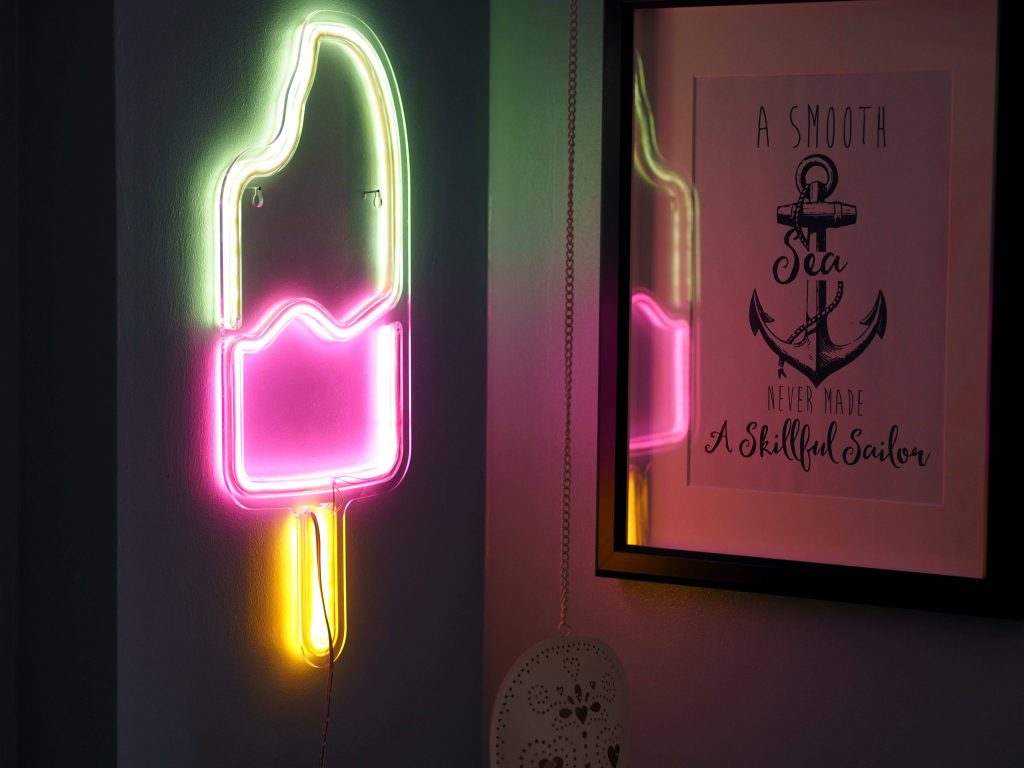 Gingersnap
I chose to hand ours in the corner along with some of our other interior accessories as I thought they looked really cool all together. This is also where we will probably get most use from it. I love that during the day the lamp looks quite simple and ties in with the monochrome items around it, but in the evening the bright colours look amazing and match the colourful art we have hung to the left of it.
We have actually already had plenty of compliments and comments on how great it looks in our living space!
I think these are such a cool item for the home, whether it be for yourself or as a gift, and Gingersnap offer lots of different designs so you can choose something that fits the style and interior of your home perfectly.
You can head to the Gingersnap website here to check out their online store.
LL x
*This product was kindly gifted to me by Gingersnap. As ever, all opinions are my own.