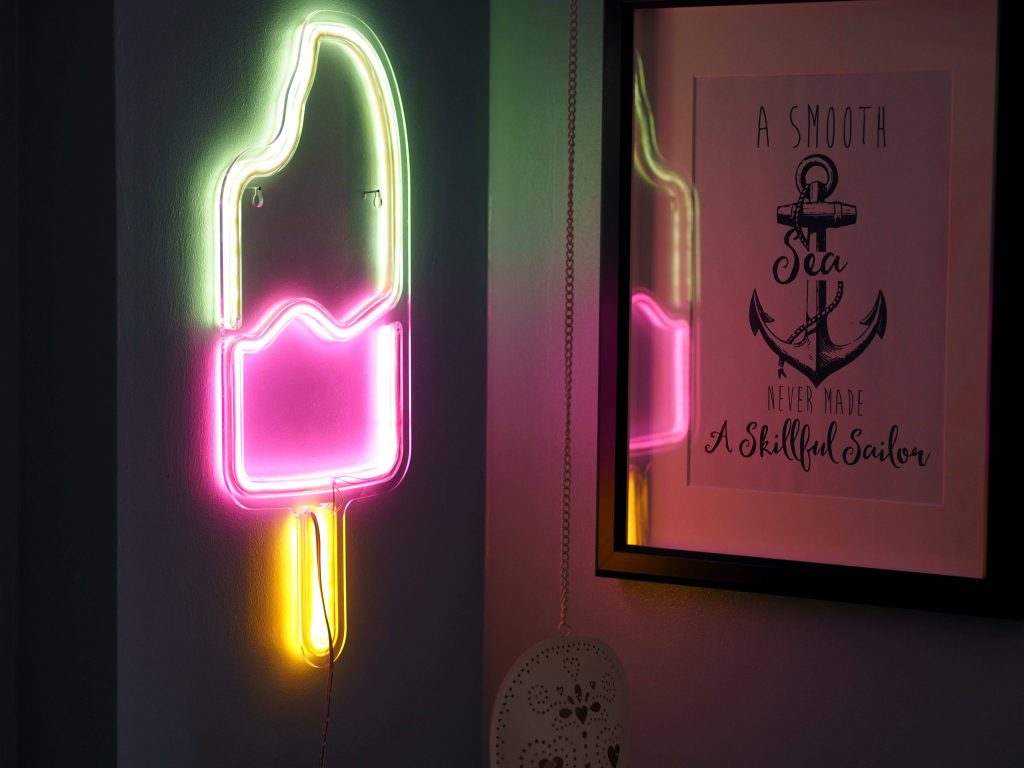 Home Lighting
Light is one of the most important aspects of interior design. It can really alter both the look and feel of a room. When planning your room decor, it's essential to consider how light is going to play into your choices. Ideally you want to ensure that the furniture, walls and other large items in the room are complimented by your home lighting.
From natural light to colour changing bulbs, there are lots of different options to consider. So, if you're planning some decorating or updating your home lighting, here are four ideas to give you some inspiration.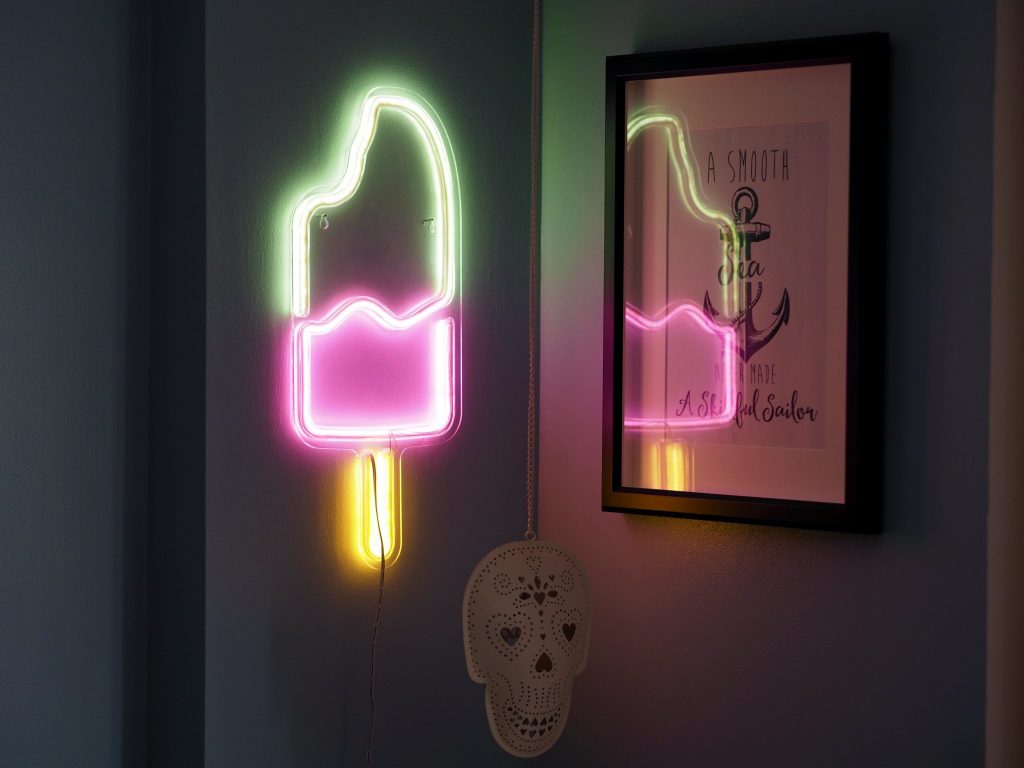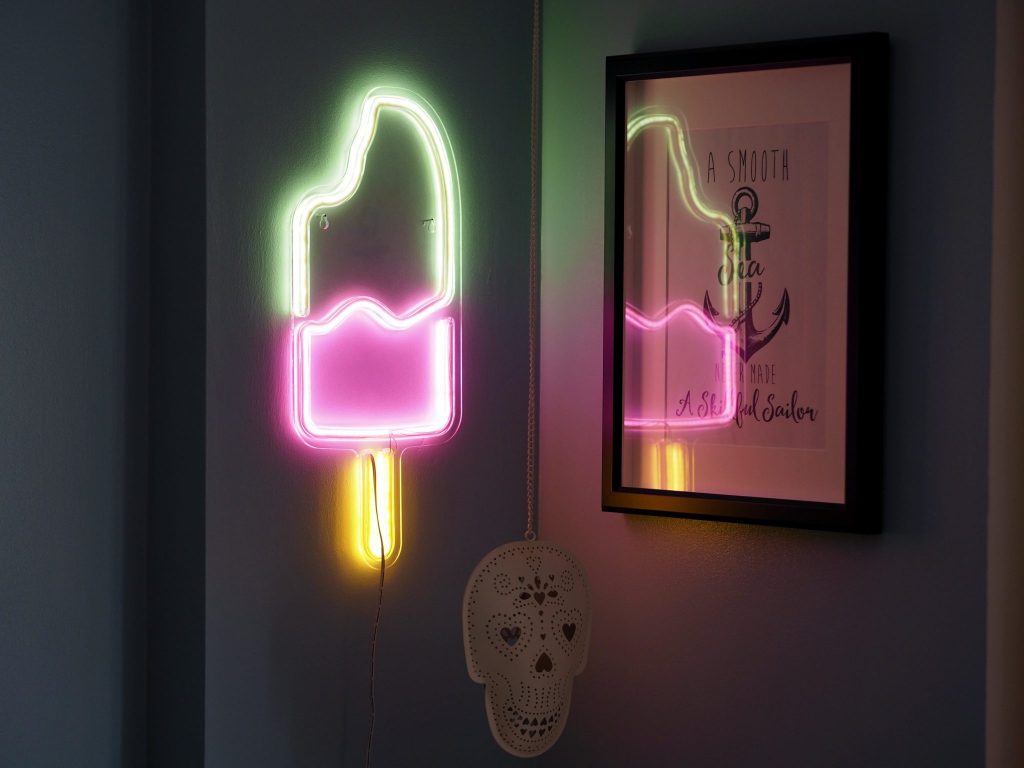 Neon Signs
While traditionally used for bars, restaurant and shops, neon signs have become a super popular choice in home lighting options too. Your lighting can equally be treated like art, and be used as more of a display or design piece, rather than to help with lighting the room.
Companies such as Sculpt Neon allow you to design your own neon lights in whatever style, and with any message you like. A popular place for neon signs is the kitchen, so why not set up your own bar area with a happy hour sign, or personalise your bedroom with something that fits your style.
Creative Wall Lamps
When installing your lighting, don't forget to consider all options, including ceiling lights, larger lamps, wall lights or table lamps. I always find that in the evening it can be nice to have lower lighting while you unwind from the busy day, so consider the times of day you'll use these too.
If you're looking for something a little more unique in your lighting design, you could have a look at some of my favourites from the wide selection of unique indoor wall lights by Rocket St George. Whether you want quirky or vintage, finding the right lamps can really enhance the aesthetic of your indoor spaces.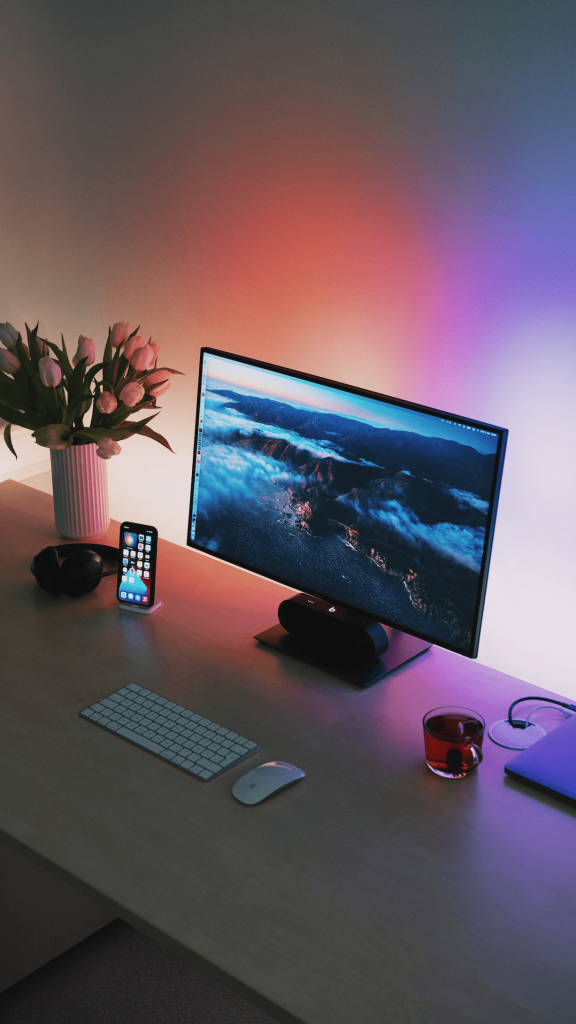 Colour Change Bulbs
Gone are the days of choosing between only bright white or warmer coloured light bulbs. Now, with things like the Philips Hue, you can use your phone to change your room's lighting to whatever colour, or even just temperature of white you like.
Pick a different colour for reading, relaxing, or even throwing a house party!
Natural Light
Natural light is one of the most beautiful ways to brighten up a space in my opinion. Ensuring that your windows are always clean will do wonders for making your home feel fresh and light too.
Changing your window placement is a big job, and one that should be reserved for large scale renovations. However, if you are planning on making significant alterations to your property, then maybe this is something to consider. Kitchens and bedrooms often benefit from skylights, as this can help you feel more awake in the morning. Or if you really want to invest, you could consider having an entire glass wall to look out onto the garden.
Remember, when it comes to interior design, your lighting is also about how the fixture looks in the room. Consider going natural, or if you're buying new home lighting, you can choose some to suit the room so that it fully blends into the style of the space, or in contrast, have them stand out as a feature of the room.
How have you improved the lighting in your home? Share your tips in the comments below!
LL x
*This is a contributed post. As ever, all opinions are my own.