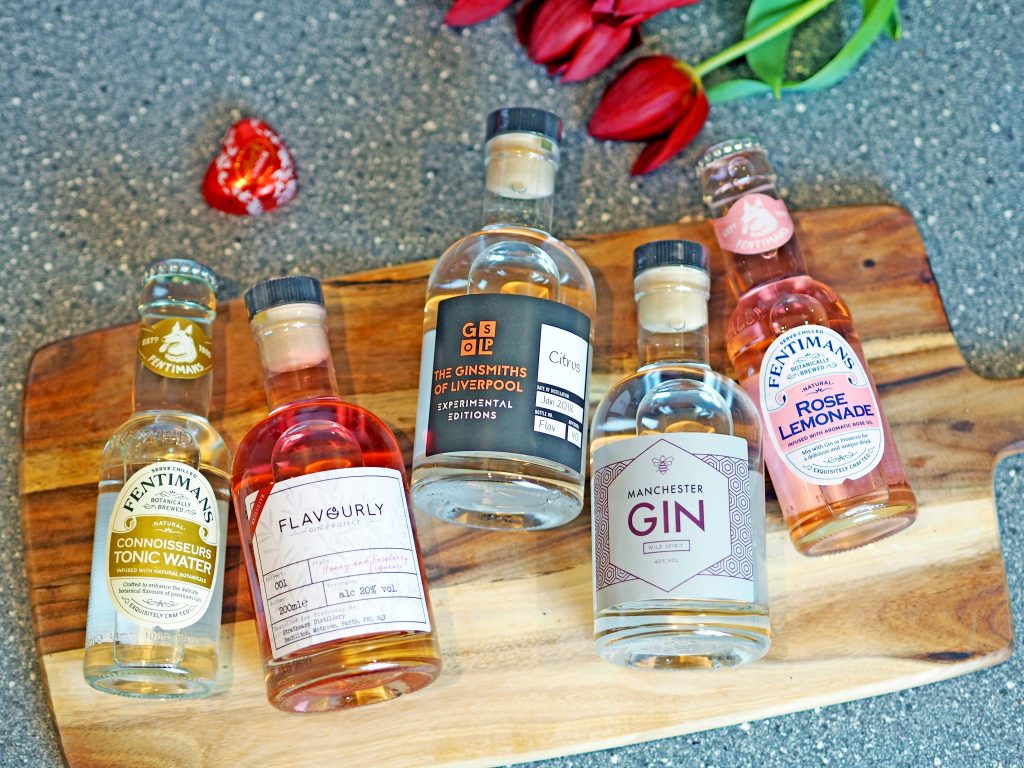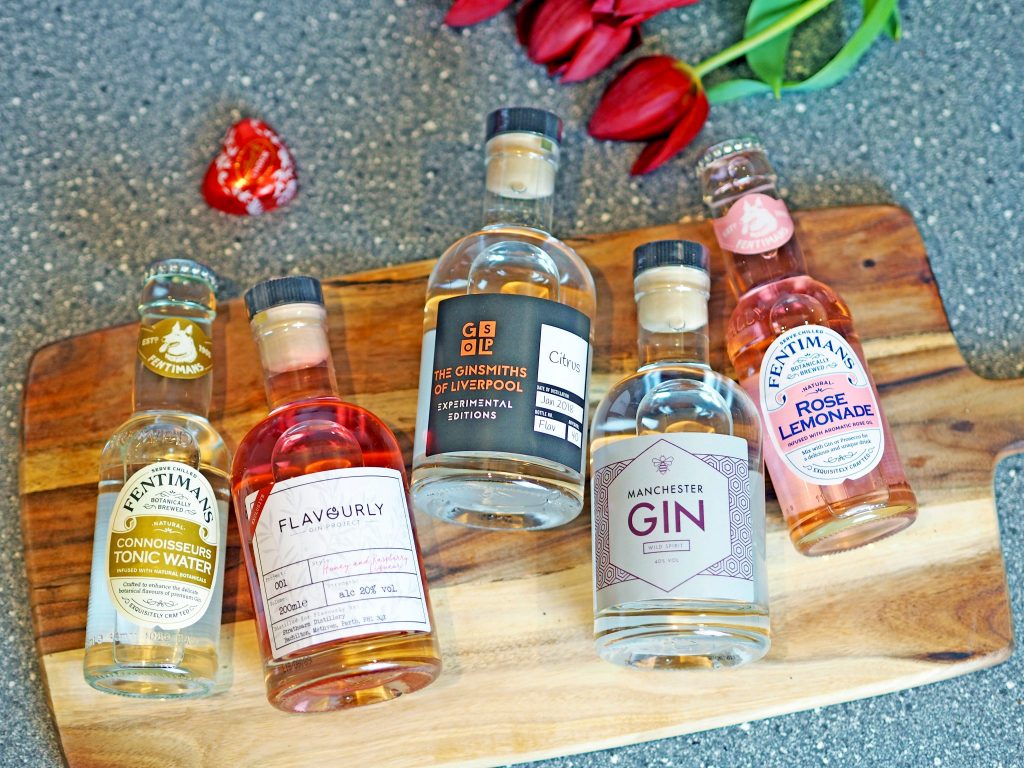 I'm sure everyone will know that gin is one of the biggest drinks at the moment, and has been for a while (if you didn't know that you must have been living under a rock!) There is nothing quite like a light, refreshing G&T, and now that there are so many new gin brands, gin flavours and perfectly matched tonics and garnishes, there is definitely a gin combo out there for every taste.
Flavourly are a brand who were actually featured on Dragons Den in 2015 and are now building the UK's one-stop online retail shop across craft beer, gin, spirits, gifts and monthly discovery clubs. I was really excited when they sent me one of their craft gin discovery club subscription boxes, which contains three 200ml bottles of delicious craft gin, some paired mixers and a little tasty snack to accompany. I absolutely love this idea; it's a great way to try new and unusual gins that you may never have heard of, and it also makes an awesome gift idea.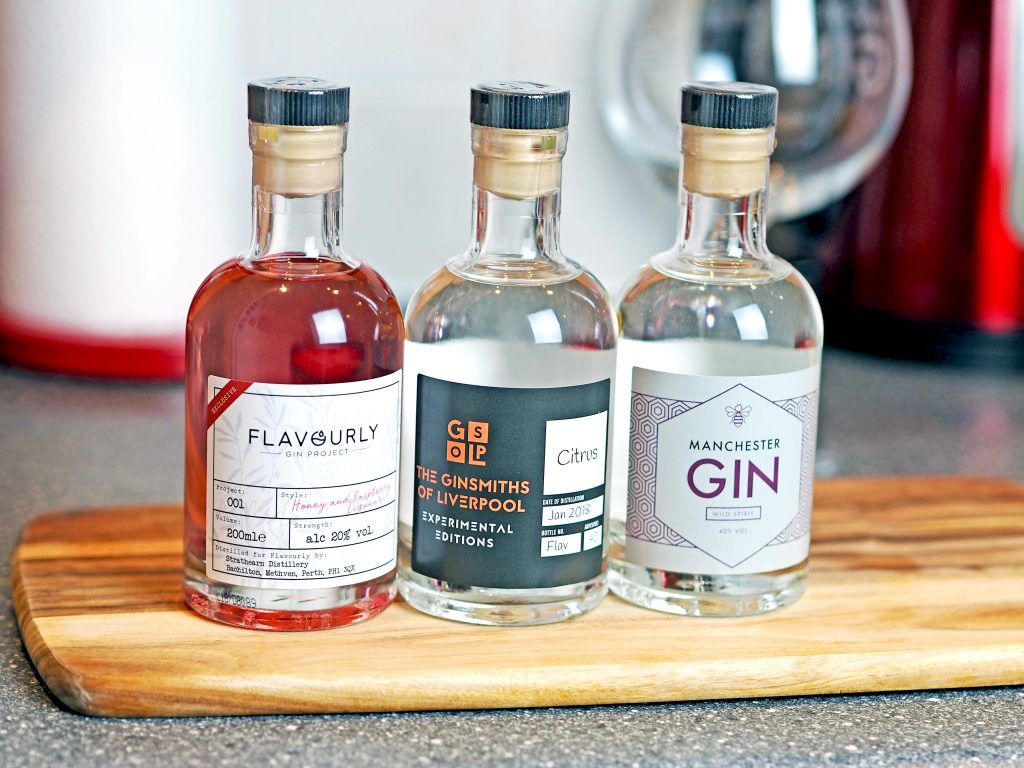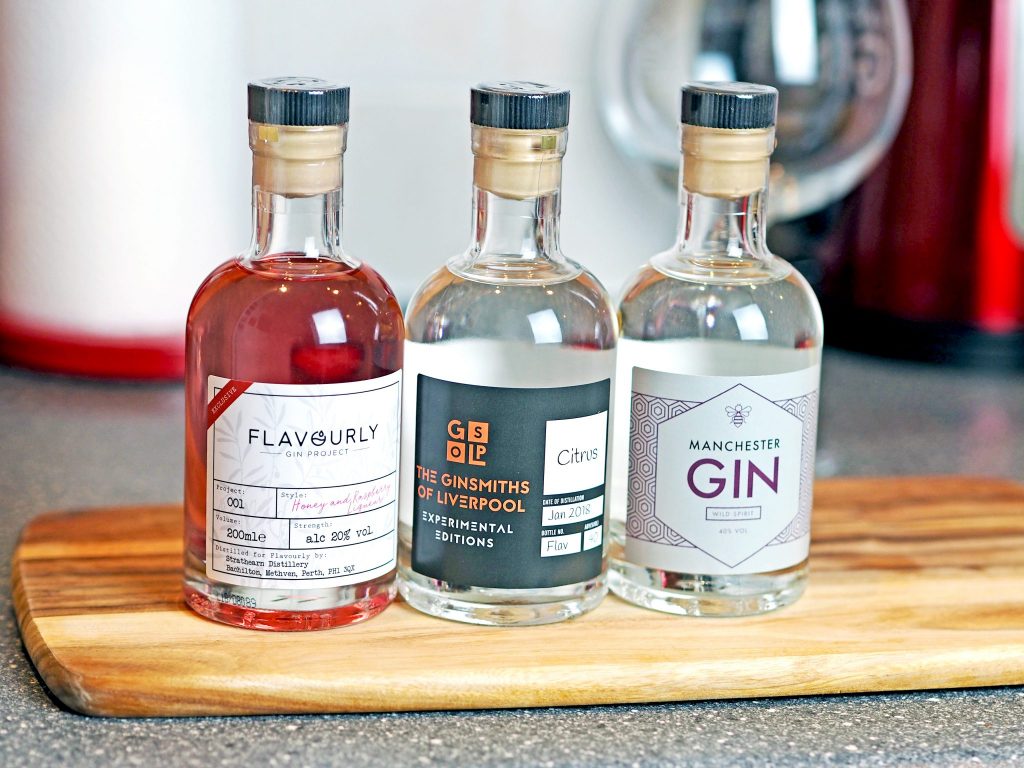 In my Flavourly box I received a bottle of Manchester Gin – Wild Spirit, The Ginsmiths of Liverpool – Experimental Editions Citrus and an exclusive Flavourly Gin Project – Honey and Raspberry Liqueur. The accompaniments were Fentimans Rose Lemonade, Fentimans Connoisseurs Tonic Water, a cute Lindt milk chocolate heart, and a packet of Fairfield Farm Crisps in Farmhouse Cheese and Chive flavour. I love the range of items you get to try in just one subscription box, and I think having a little snack to accompany the drinks is such a great little addition.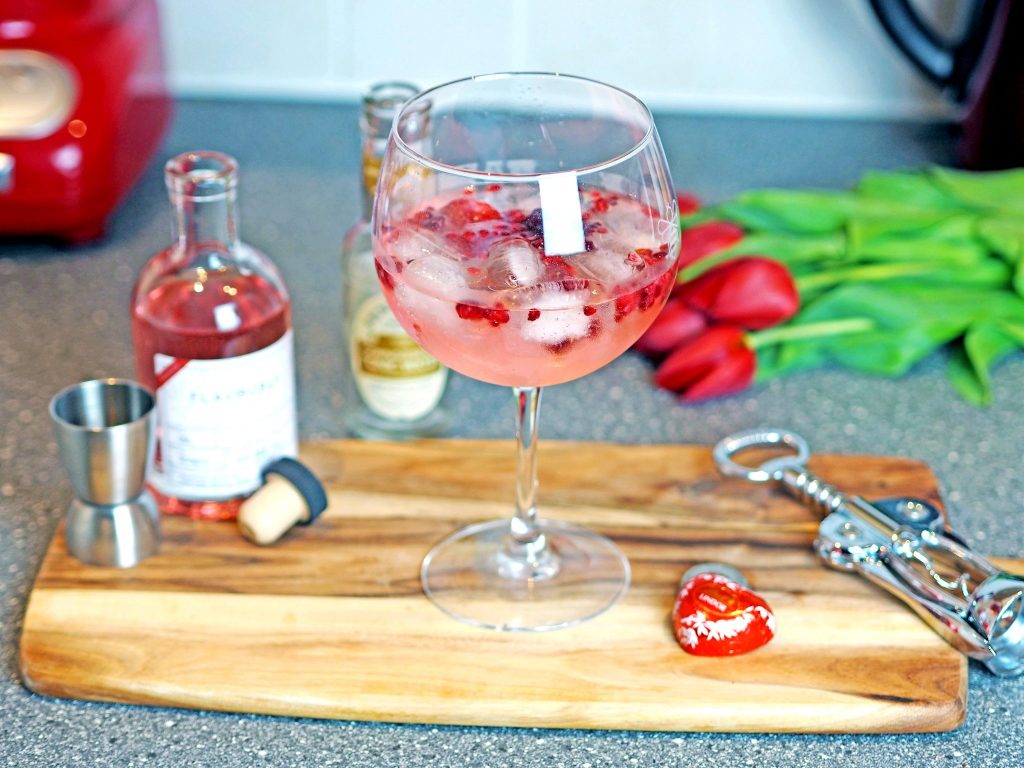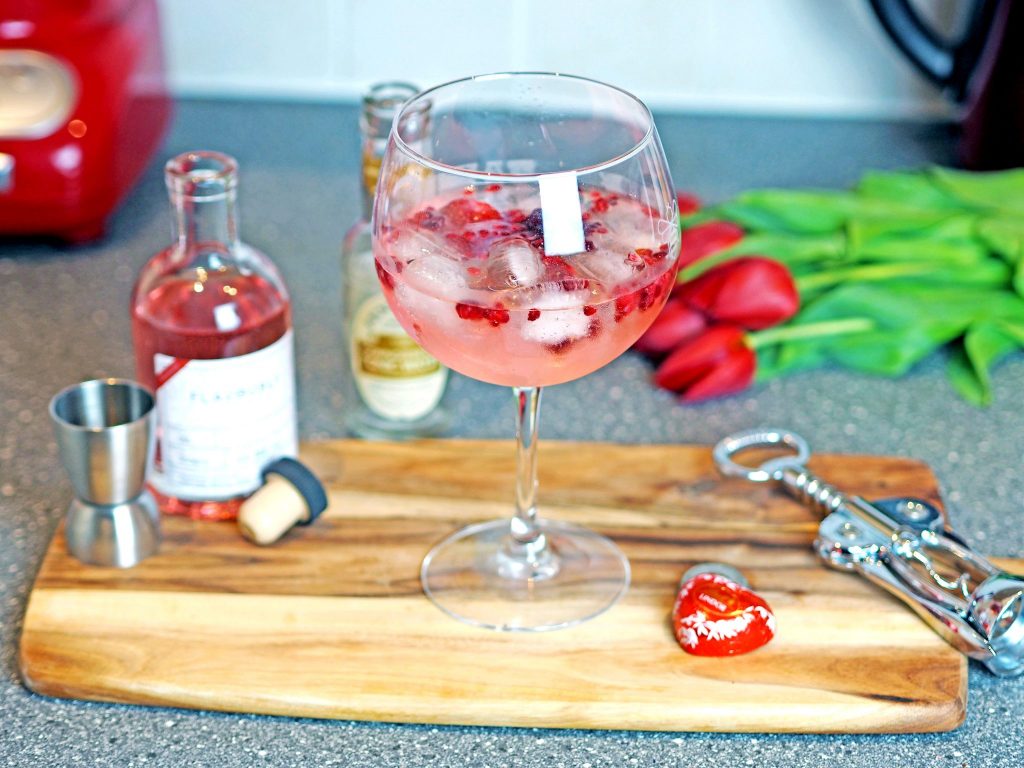 First up I tried the Flavourly exclusive Honey and Raspberry. As the gin itself was already flavoured, I chose to pair with the Connoisseurs Tonic to really let the gin come through in the drink – rather than adding too many different tastes to one glass. I complimented the honey and berry flavours with some frozen berries to garnish. This one is so delicious, and definitely one to try if you aren't sure about gin; the flavour is very delicate and the fruit and honey make for a very easy (almost too easy) drinking gin and tonic. A complete winner and one I will certainly be going back to on those hot summer afternoons.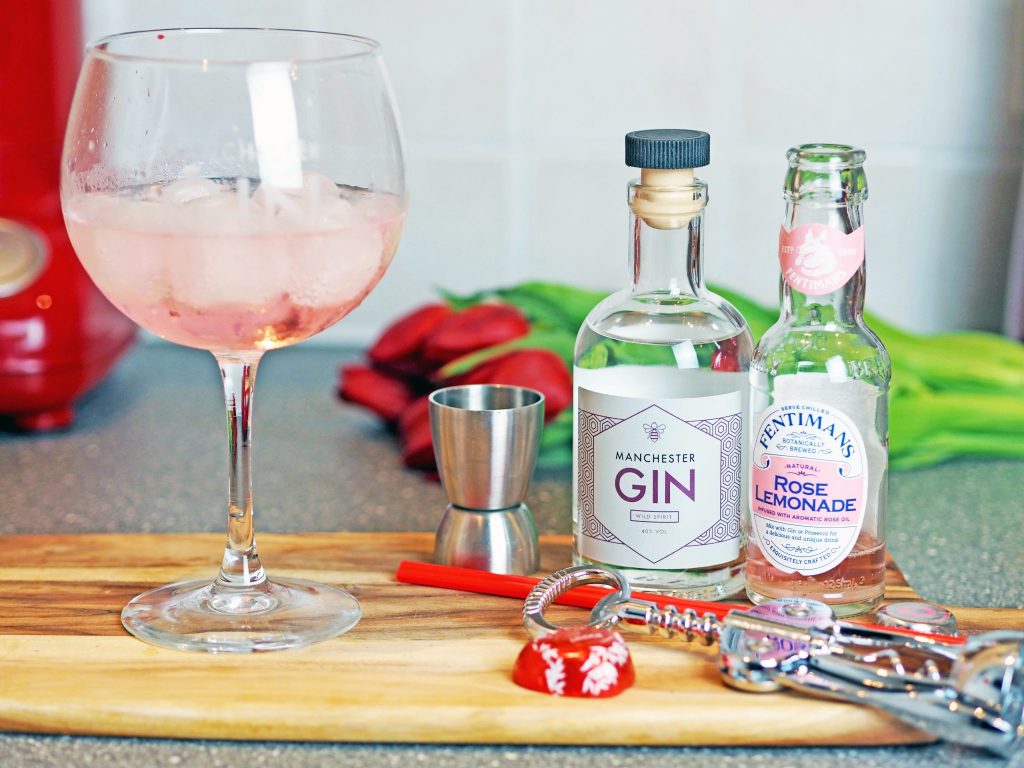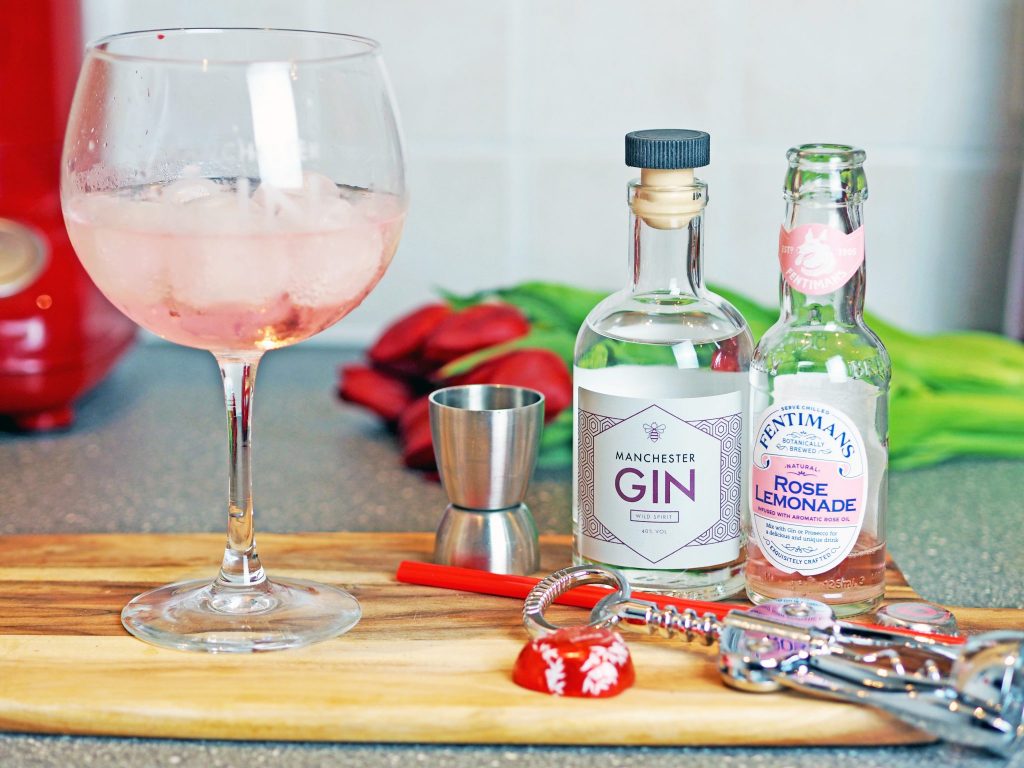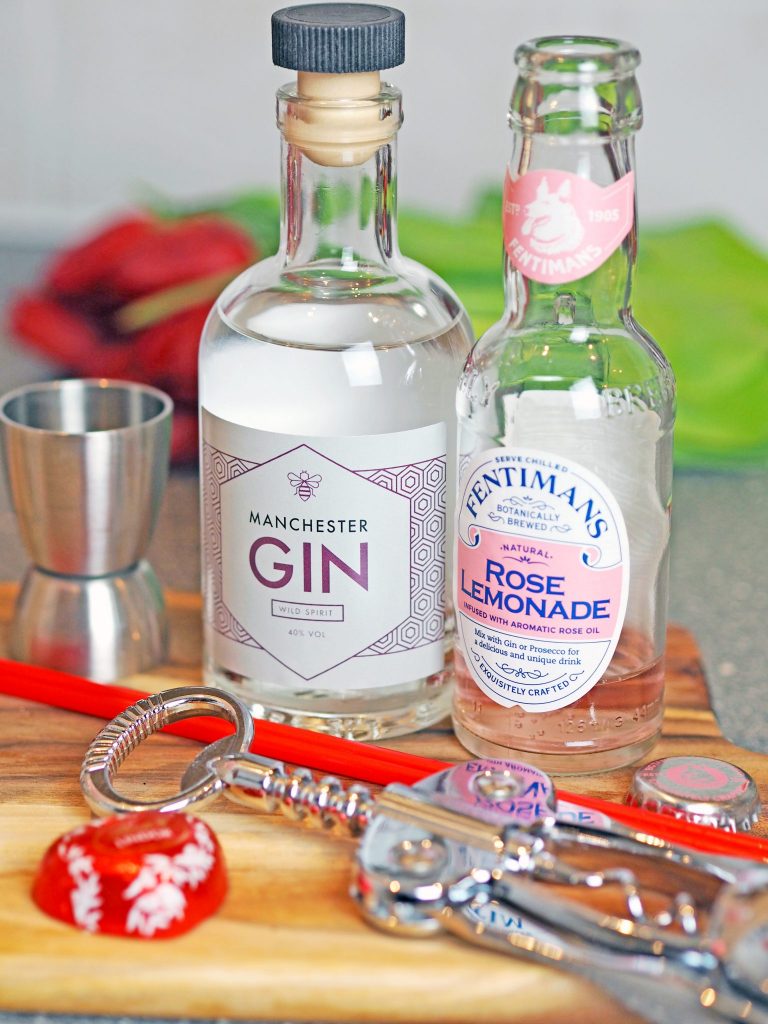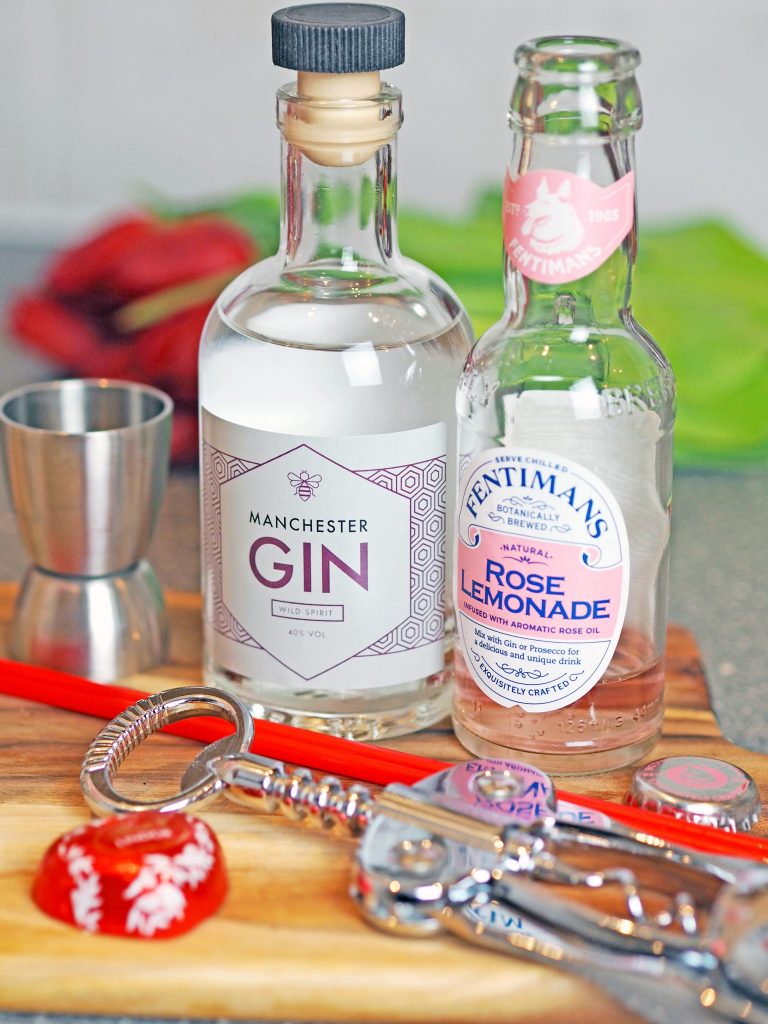 Next up: Manchester Gin – Wild Spirit. Living in Manchester and knowing this gin is highly spoke of, I was very excited to try this one. I have seen that they do a range of flavours but have only ever tried their standard serve. The recipe for the Wild Spirit variety has incorporated local and northern flavours and botanicals such as dandelion and burdock root, to make an easy drinking yet flavoursome craft gin.
Wild Spirit represents an evolution of Manchester Gin's signature recipe. The citrus and sweeter notes from their signature gin have been replaced with sage, thyme, orris, lemon balm and silver birch to produce a creamy savoury spirit with complex herbaceous notes. I paired this with the rose lemonade – I actually thought it would be so delicious with simple tonic, but I was intrigued to see how the floral notes would work together. The Manchester Gin is definitely one of my favourites (although slightly biased), and I am so glad this bottle was in my Flavourly box as it is probably one I wouldn't immediately go for, but will 100% be buying this again.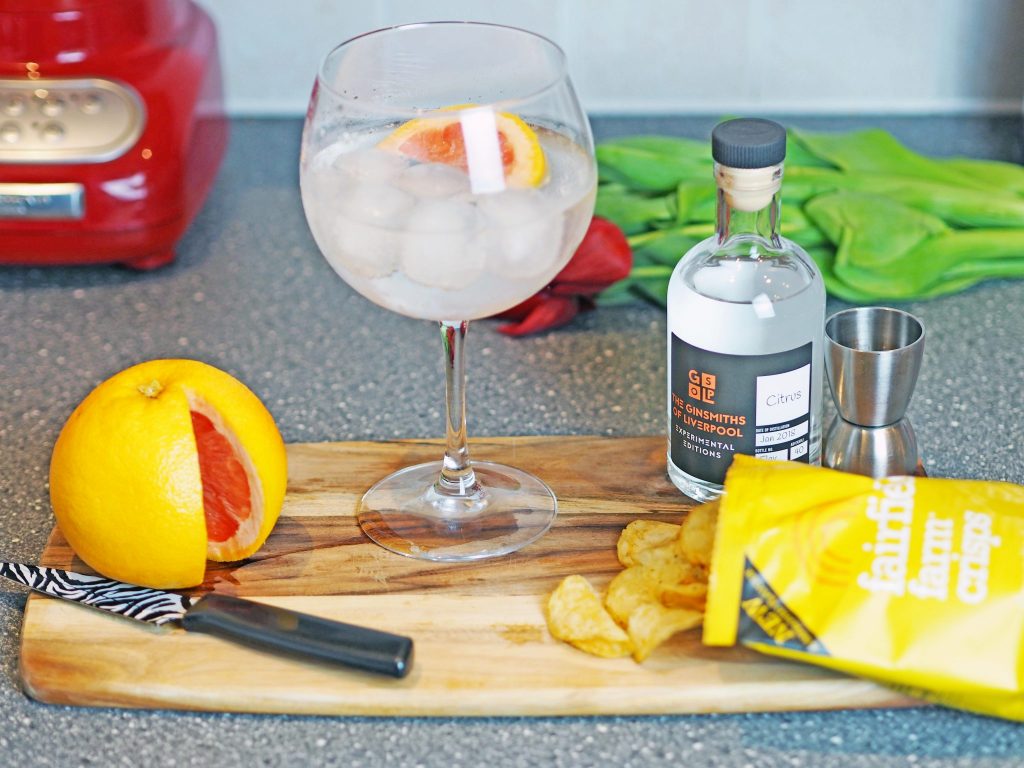 Last but certainly not least, I tried the Ginsmiths of Liverpool Experimental Editions – Citrus Gin. I adore citrus flavours so I mixed this one with a standard tonic, and couldn't resist adding a wedge of pink grapefruit. This one is super refreshing and quite a different taste to any other flavoured gins I have had before, with the main flavours being orange and lime, supported by lemon and juniper. I definitely recommend a plain tonic with this to really get the delicate flavour through.
I also have to give a mention to the snacks – the crisps were really tasty, a great bold flavour and were also gluten free. The perfect snack to nibble on with a light and refreshing gin. The Lindt chocolate is obviously a great addition to every box; super creamy and luxurious, and a lovely little treat to find in with the gins.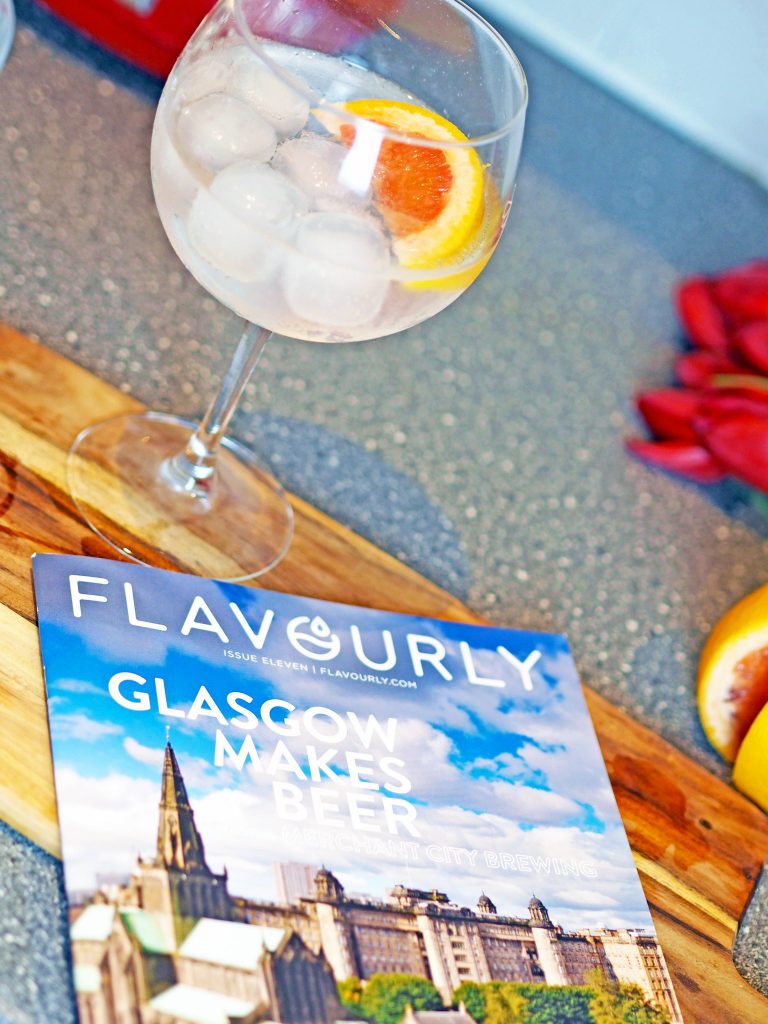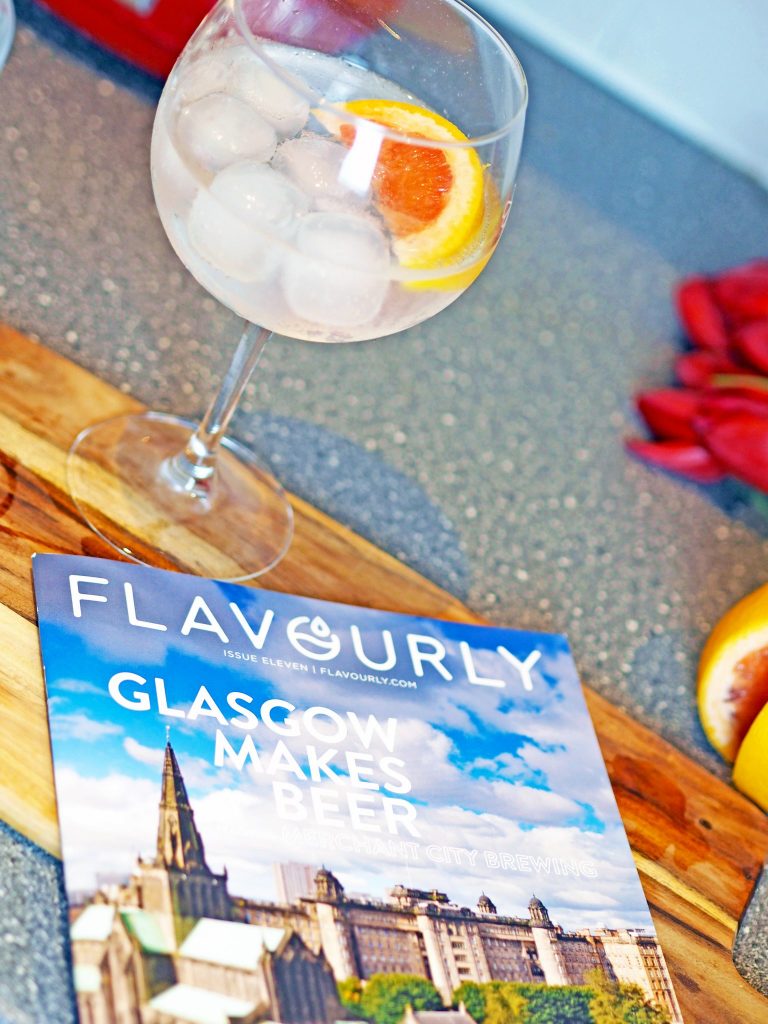 The Flavourly boxes also come with their own little magazine which is a great idea. It showcases some of the great products that you can get on the Flavourly website, as well as new product discoveries including craft beer, whiskey and gin, and some great little articles, interviews and recommendations.
I am absolutely sold on these boxes. I love that you get three smaller sizes to try some new flavours you may not necessarily have reached for yourself. It's a great way to learn more about the industry and the craft behind it all, and a total must have for any gin connoisseurs out there. I also think it's great that Flavourly have a range os services, so you can opt for a subscription for gin or beer, buy a mixed case to sample some new items, or just buy a bottle of something amazing straight from their website.
They also talk about how their team of experts locate their products and hand-select only the best for the customers, which is totally how it should be.
You can head to the Flavourly website here to check out what they have to offer.
LL x
*This box was kindly sent to me for review. As ever, all opinions are my own.