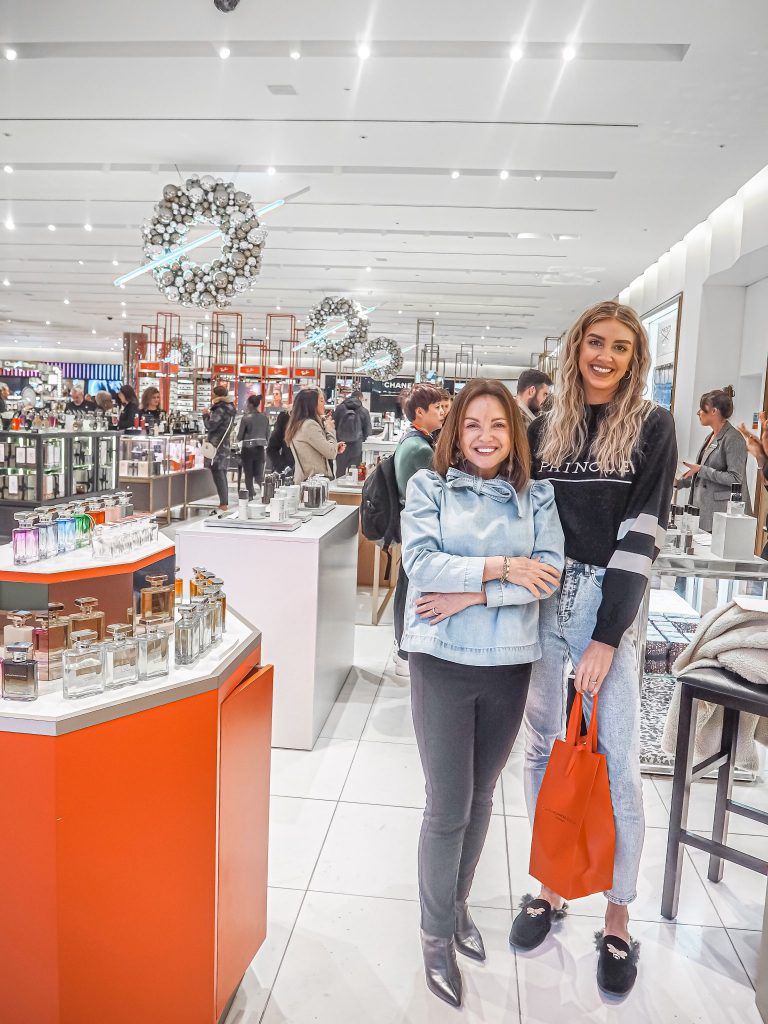 Ormonde Jayne
At the end of last year I was lucky enough to be invited down to Selfridges to celebrate the launch Ormonde Jayne's new personalised service. If you're a regular reader you probably know I moved house at the same time; and with all of the hectic plans, I didn't manage to post about my experience before Christmas. However I thought with Mother's Day coming up, this would be the perfect time to chat to you guys about this fabulous service.
Ormonde Jayne unveiled 7 new perfumes, as well as a service whereby clients can pick the colour of their bottles, the concentration, and also name their chosen perfume. Using only the most rare and premium grade ingredients, the 7 new fragrances will include blackcurrant buds, Cashmeran, Persian rose, orris butter, tangelo, rosewood, rhubarb and white wood. You can also refill your bottle and have it engraved and personalised on site. This makes for the perfect gift, as well as being a great way to promote sustainability.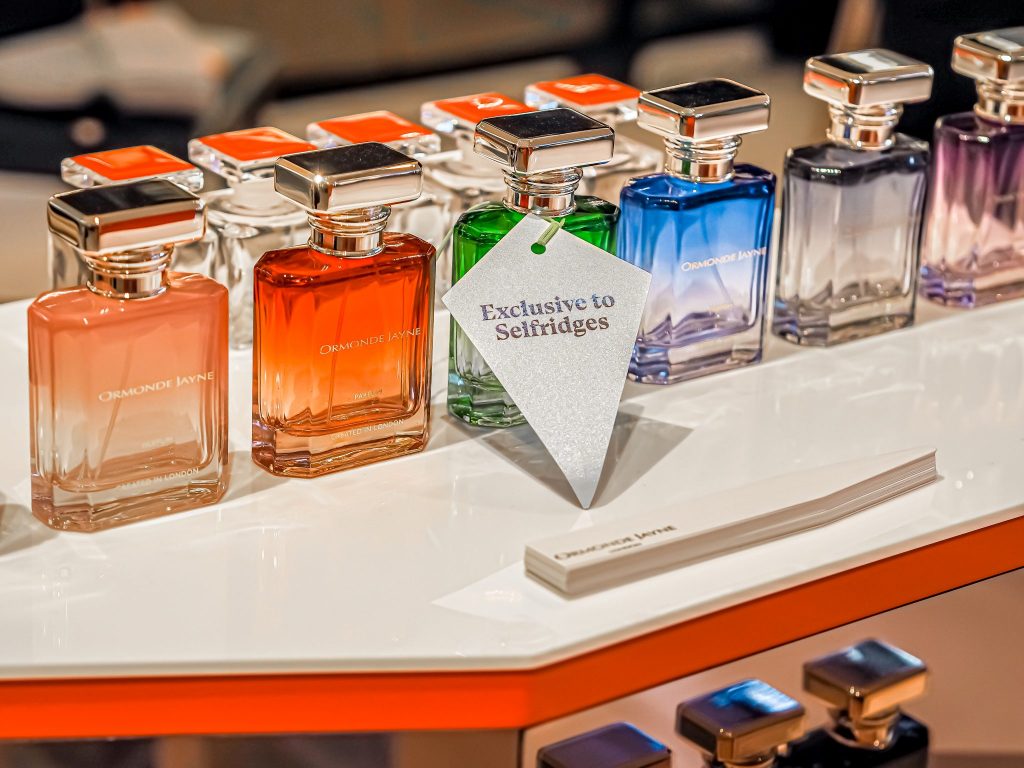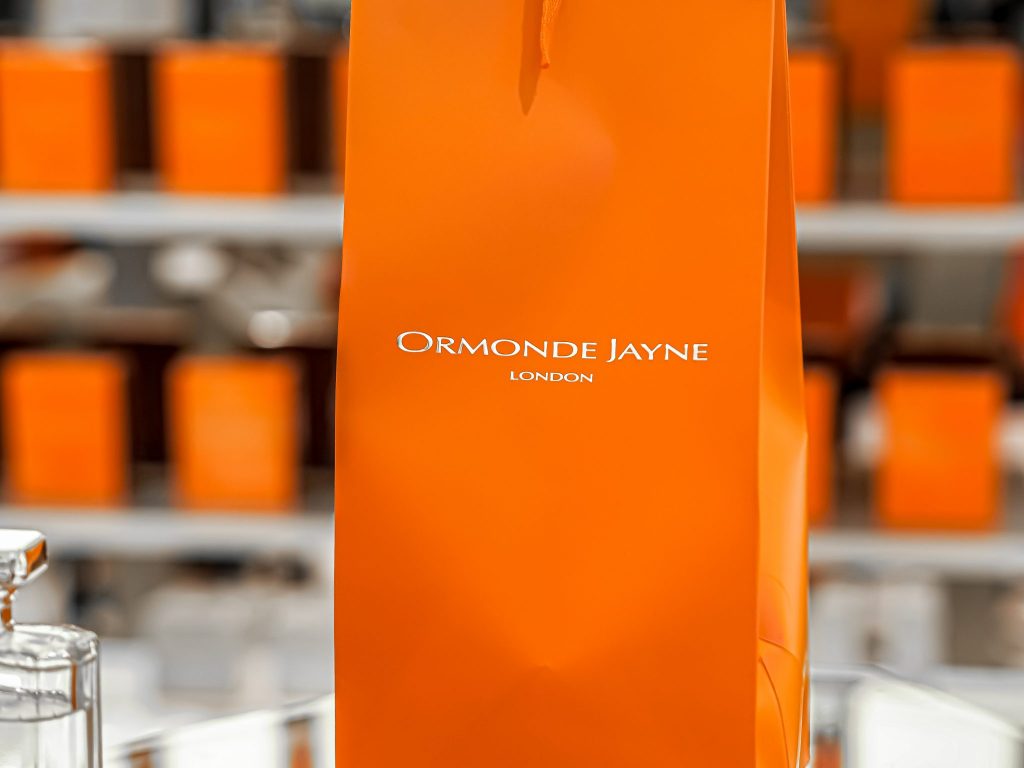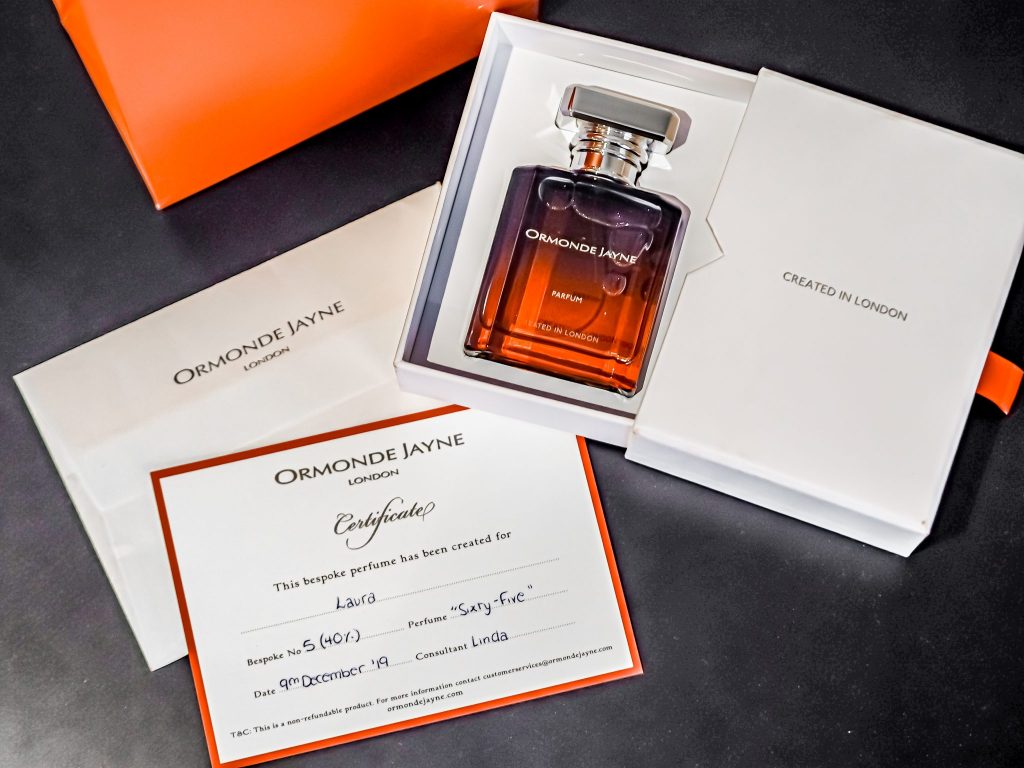 The Service
Ormonde Jayne's highly trained staff at Selfridges guide you through Perfume Portraits; a complimentary service to help you choose by smelling certain raw ingredients, seeing which provoke an emotional response or memory.
Once you have decided on a fragrance you can choose the exact concentration you would like it poured. Then you can select a colour for your bottle. There are 7 new colours of bottle including electric blue, vibrant green, grey and gold to choose from. Finally, create a name for your bespoke scent, and you can choose to engrave your initials on the overcap as part of the complimentary service. You will get a certificate with your purchase to detail each aspect of your scent. This adds an extra touch of luxury, and is great if you'd like to use the refill service at a later date. (Customers using the refill service will also receive a 10% discount.)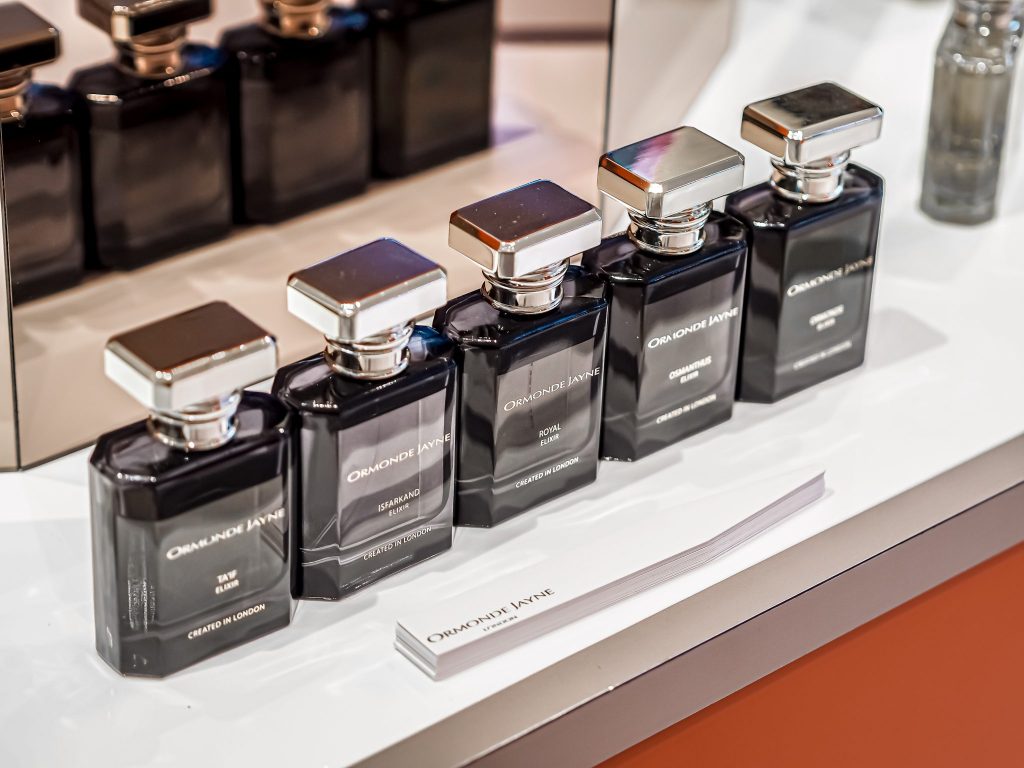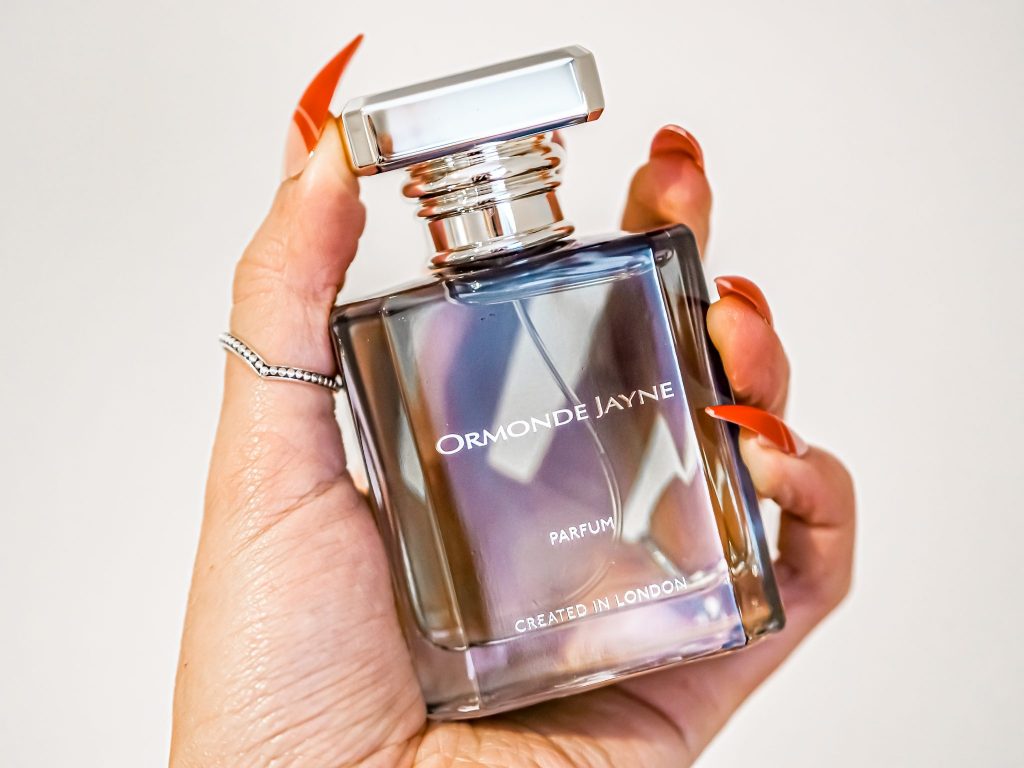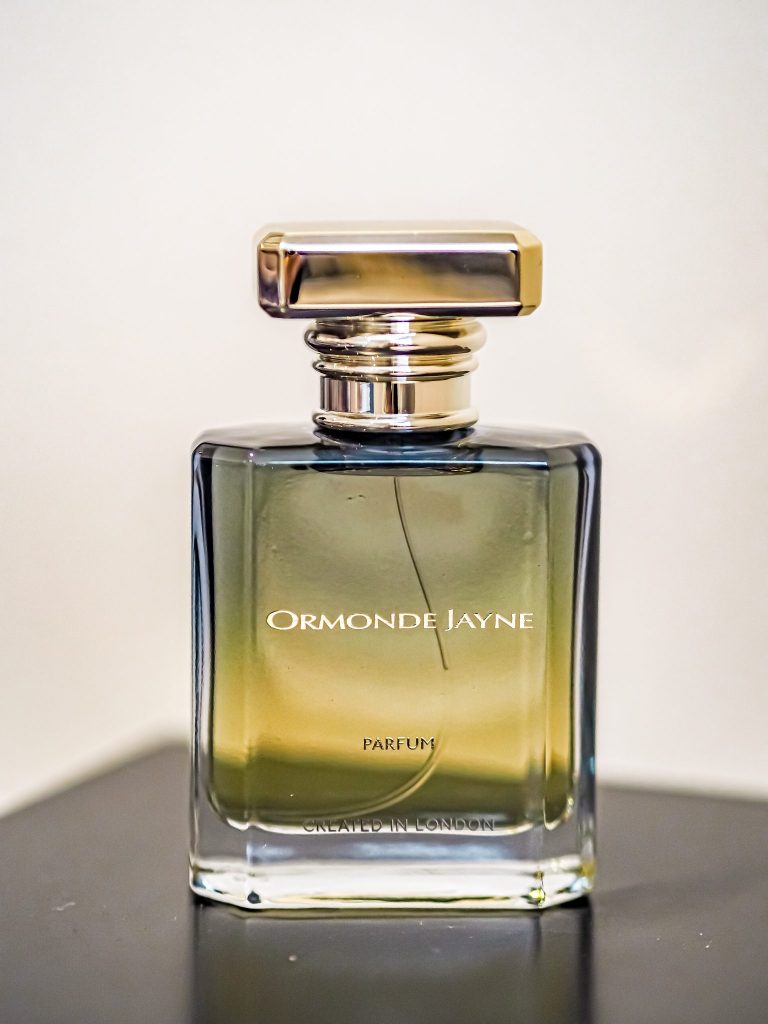 My Experience
I popped down to Selfridges Manchester Exchange to meet creator and founder Linda Pilkington for a one-to-one appointment. Linda grew up in Cheshire, so it was so inspiring to chat to someone who is so local and has created such an incredible brand. Linda and the lovely director of PR Sarah were both just amazing and made me feel so welcome. I chatted to them about the brand and they both helped me select my new scent; partially because they were all so amazing that I found it really difficult to choose!
Honestly I could have spent hours there; smelling the fragrances and trying different ones, as well as exploring their other ranges too. The scents are all so different, so I selected a few that I felt would wear really well on me, then chose my final one with the help of Linda. I also chose a black bottle. I thought it would compliment my wardrobe and style as well as my dressing room the most. The whole experience is just lovely. I'd highly recommend trying it out for yourself, or taking a loved one into the store for a unique gift.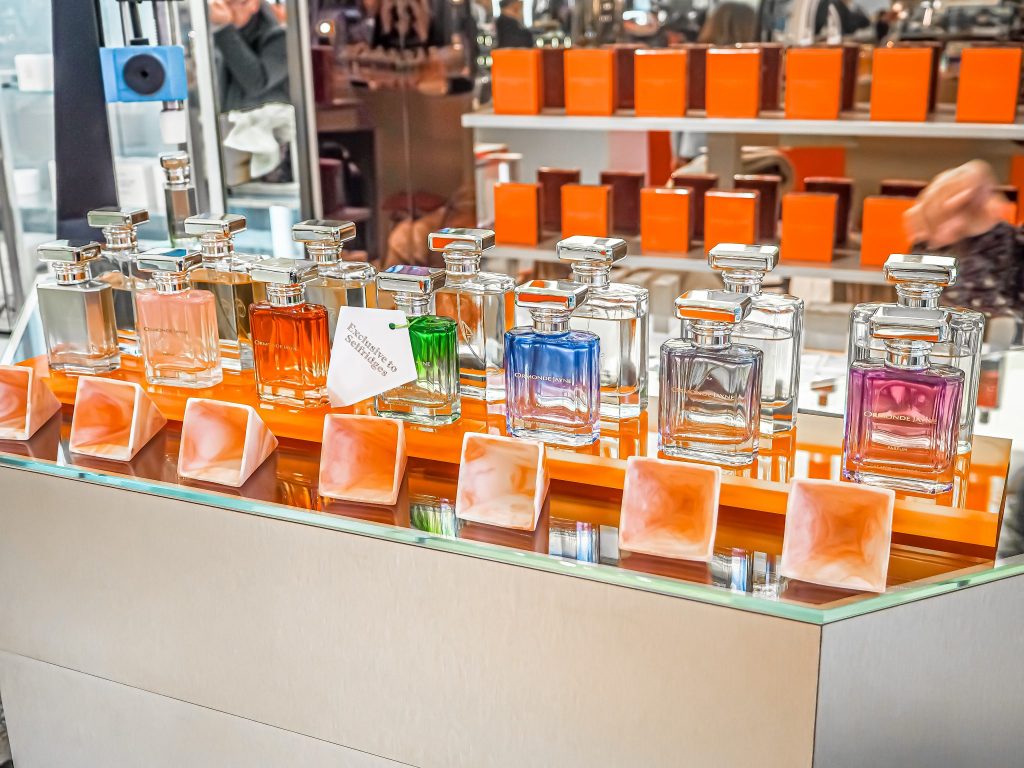 It's also worth noting that in light of the current situation, Ormonde Jayne will be offering a complimentary 8ml sanitising hand gel to all customers online and in their boutique with any purchase from the 19th March.
Linda Pilkington, Founder & Owner says: "As a privately owned perfume house that manufacturers its own perfume, we are in a unique position, having a denatured alcohol license, to be able to manufacture a hand sanitiser. Our formula contains 80% denatured alcohol, 20% antiseptic aloe vera gel and tea tree oil."
You can visit the Ormonde Jayne website here.
LL x
*This item was gifted. As ever, all opinions are my own.
You can check out some other beauty and gifting posts here and here.