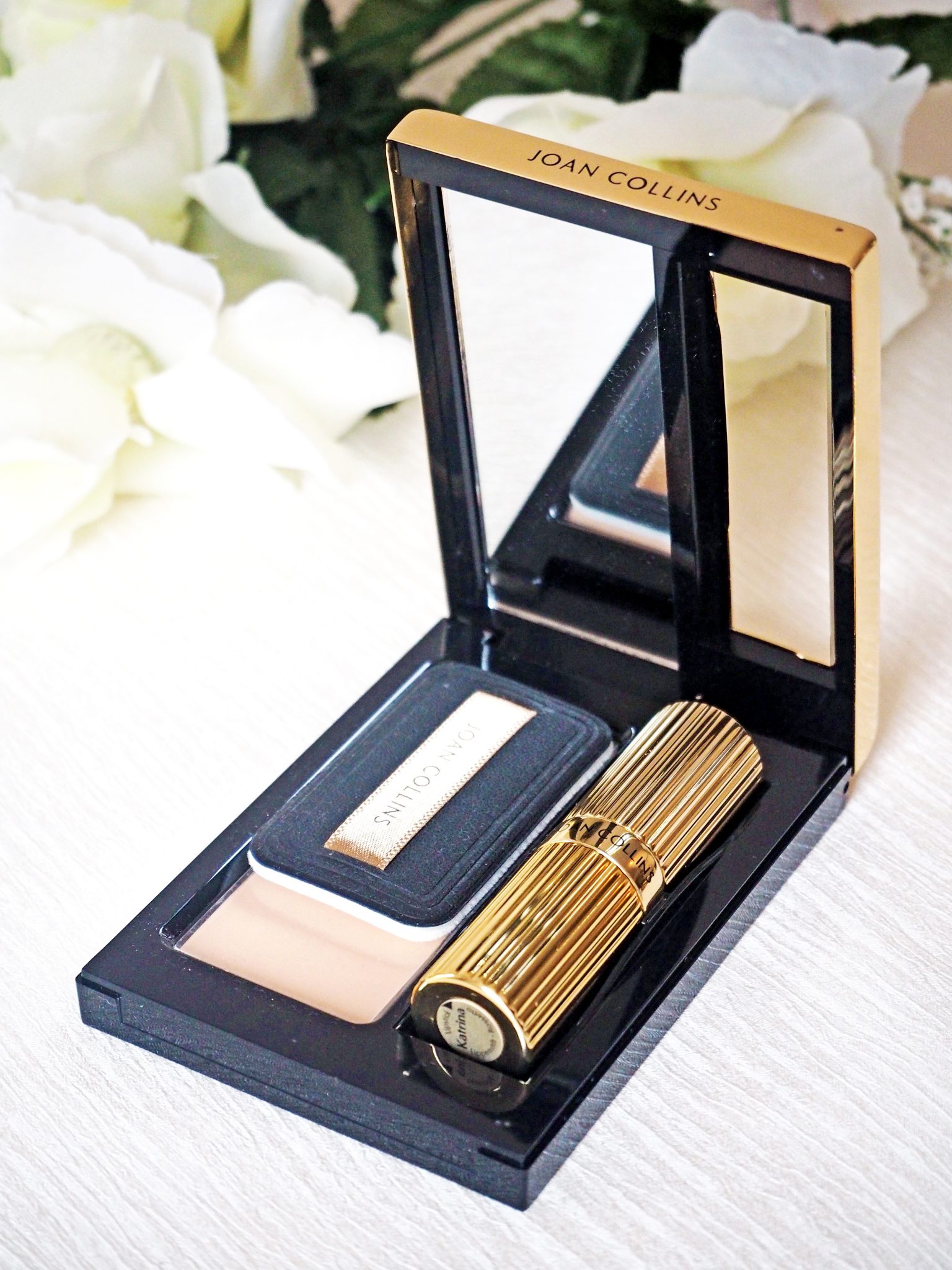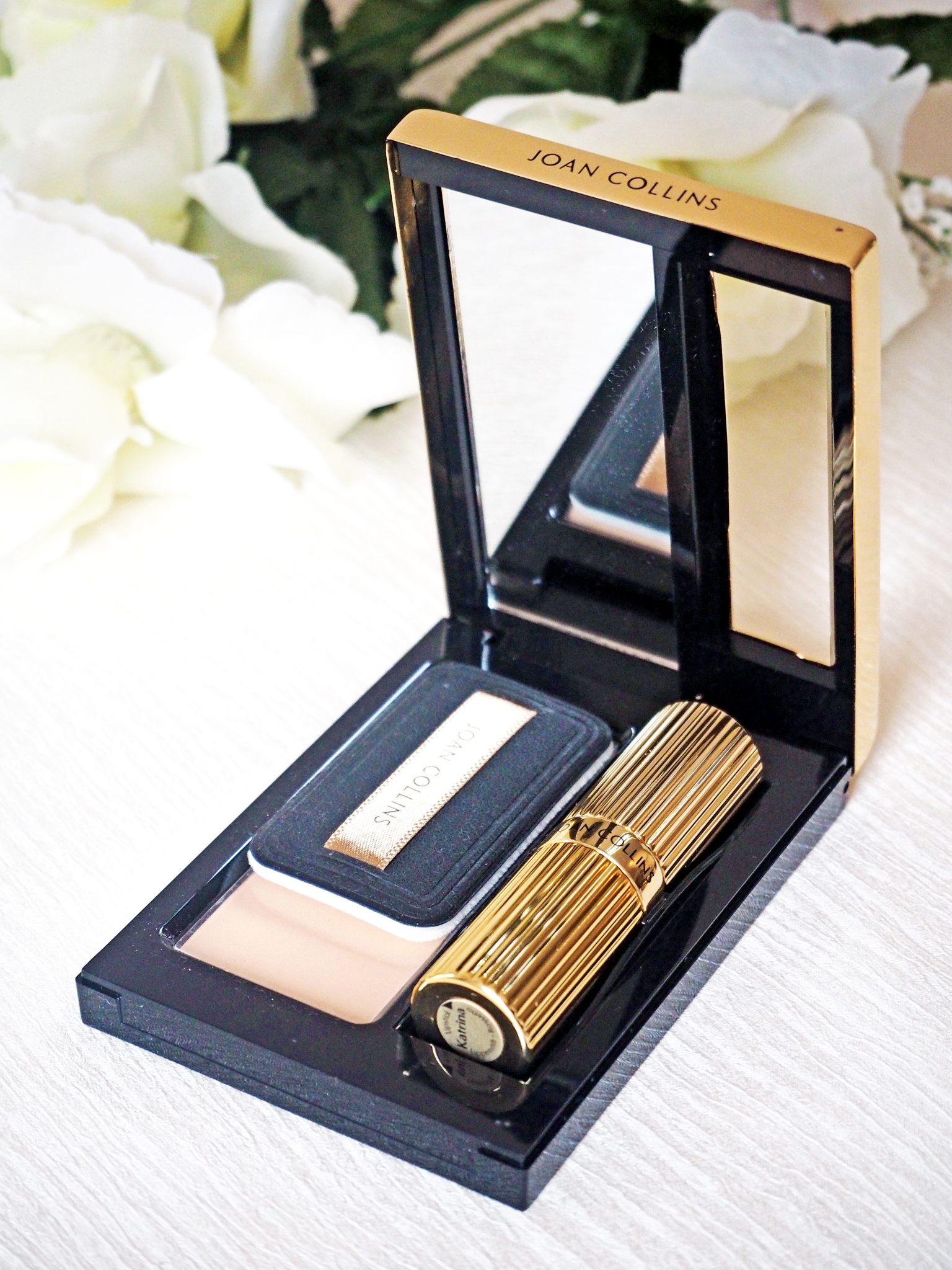 Happy hump day lovelies! It's been a while since I posted about beauty or reviewed a product, and with Christmas just around the corner this one is perfect timing, as it makes for a great gift (for a loved one or just for yourself!)
The Joan Collins Timeless Beauty Compact Duo is a handbag essential, and perfect for on-the-go beauty applications and top-ups. My favourite thing about this is that it has both the Meticulous Powder and Divine Lips Lipstick in one chic and compact case; I have actually never seen something like this before, and the compact design for two products in one is ideal for my handbag whether I am heading to the office, going out for some drinks at the weekend, or packing for a holiday or trip away. Also I wanted to mention that it does have a mirror, which is a huge plus for me – I do always look for this feature in palettes and compacts as I find it such a simple and obvious thing to have, so I am often disappointed if there isn't one in there.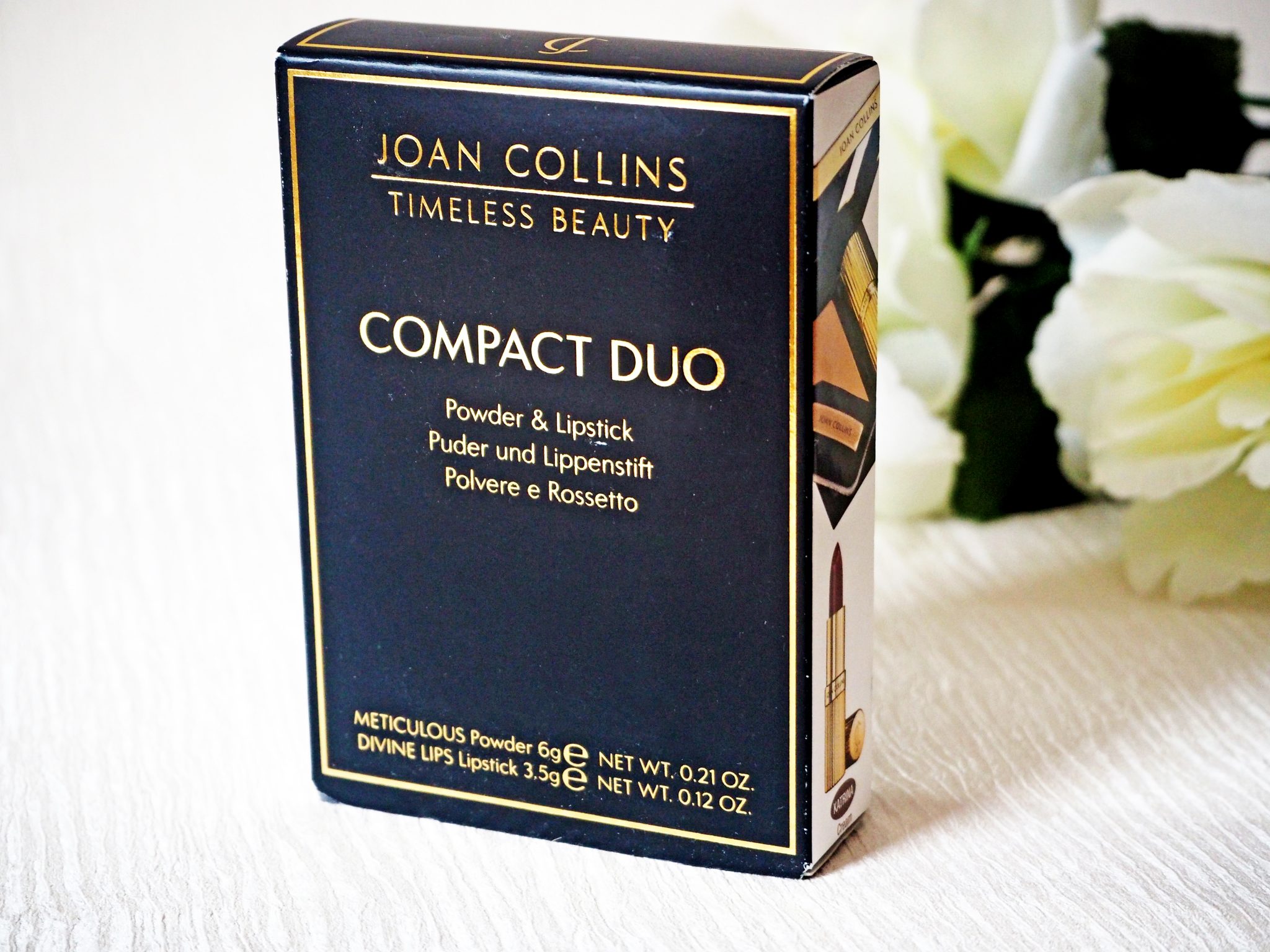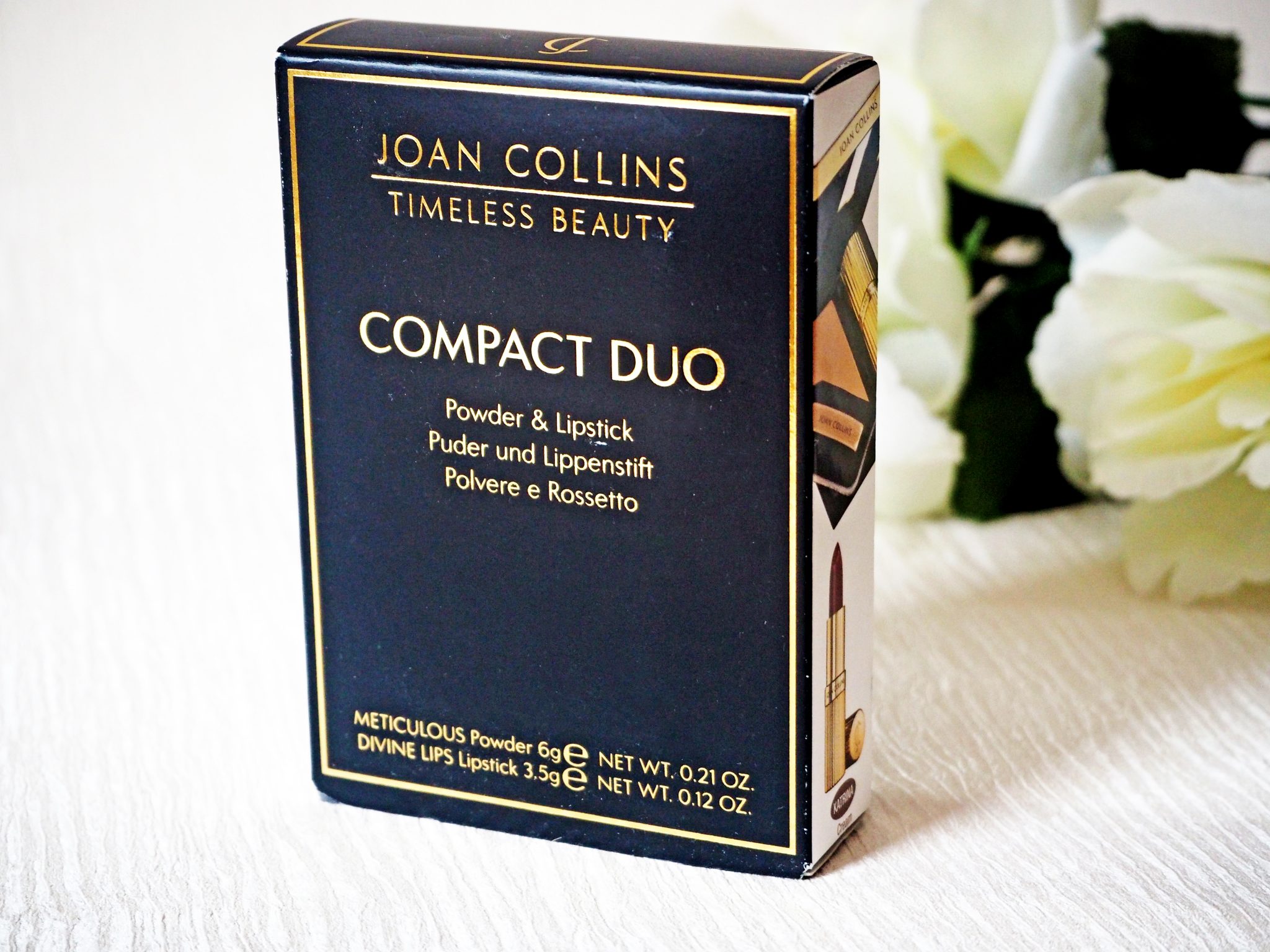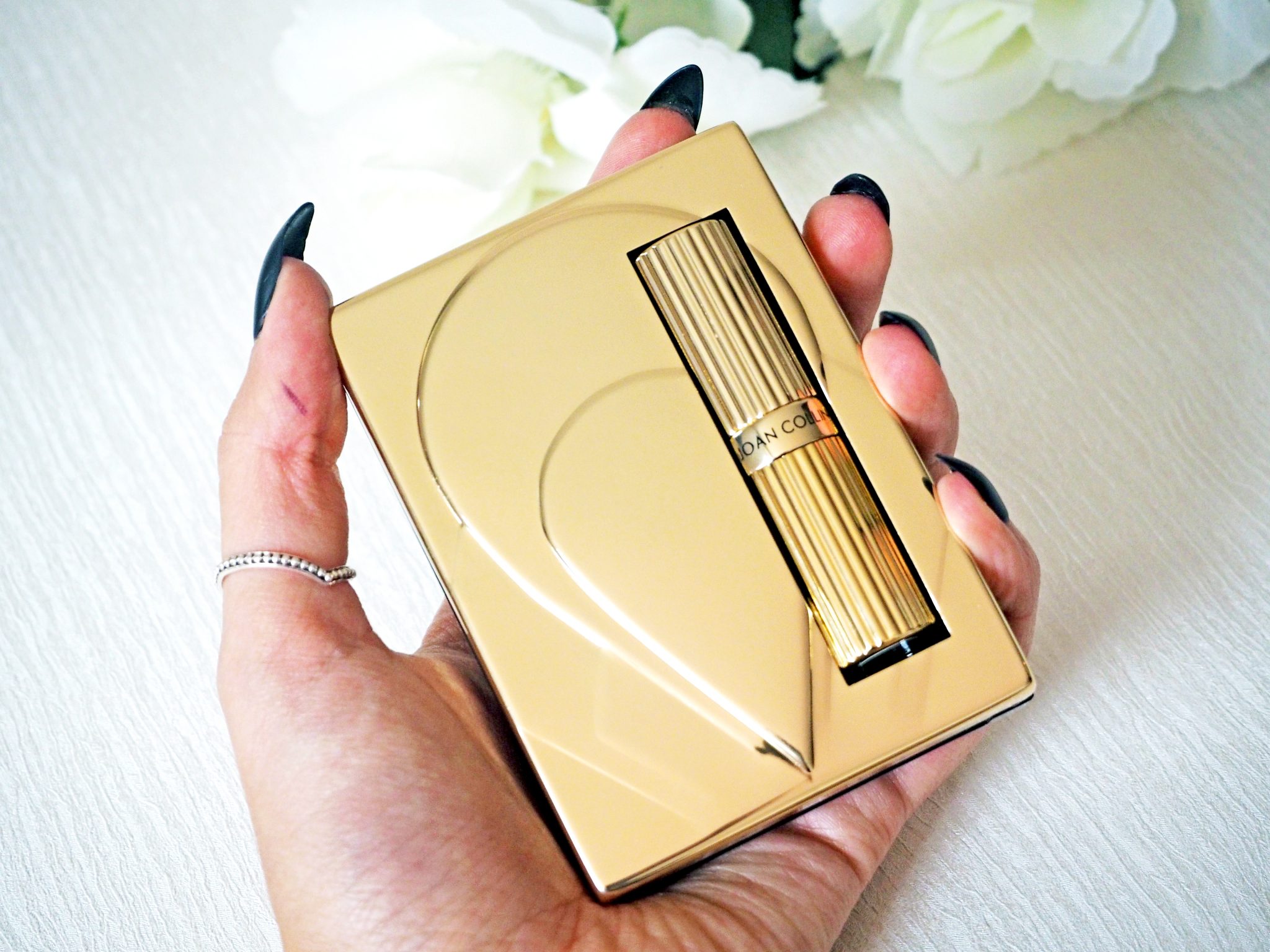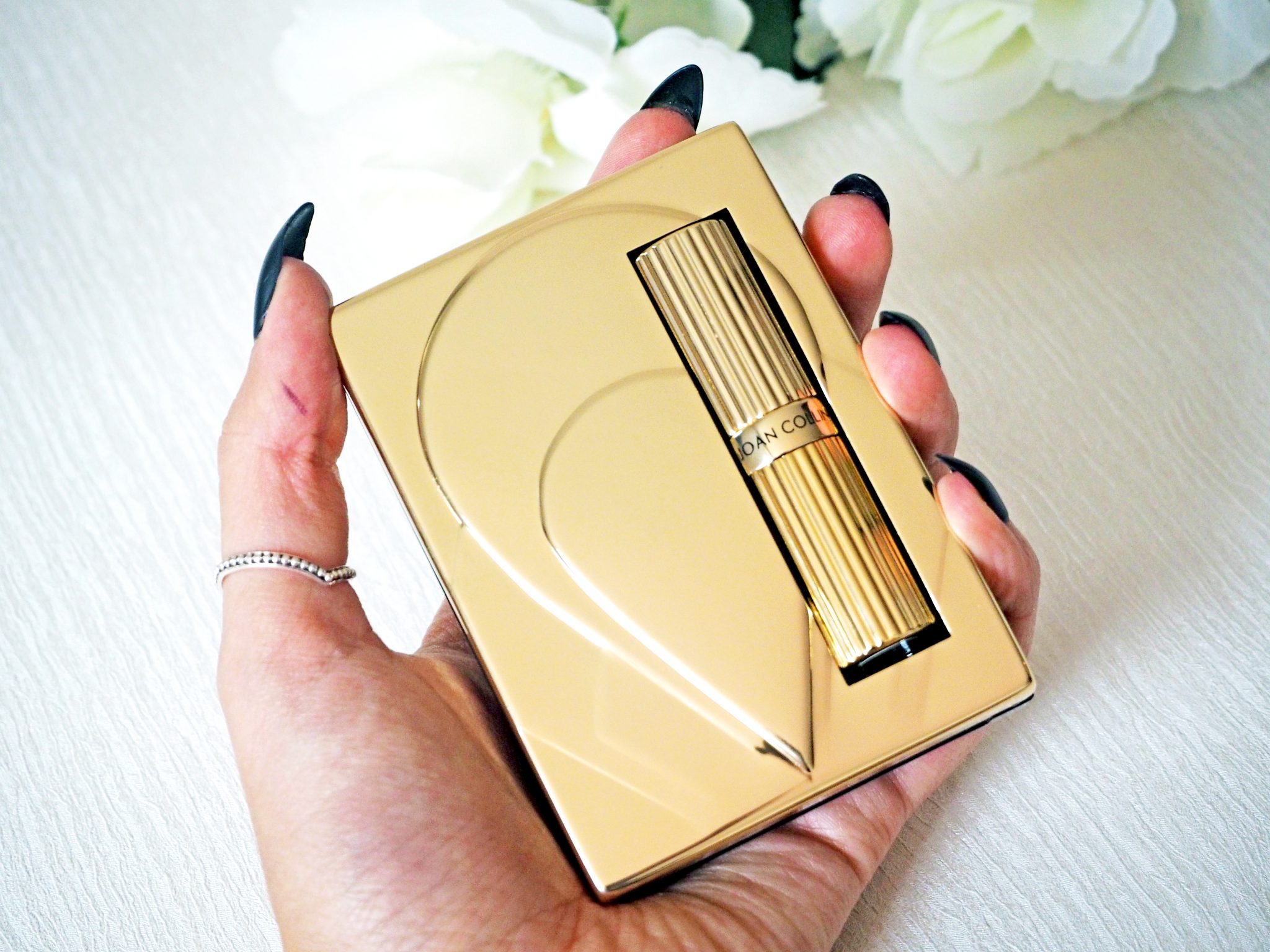 The packaging is beautiful, and not only does it look great but it is really well thought out too. The lipstick actually sits in a perfectly shaped window, meaning the compact isn't bulky, but rather quite sleek and slimline. The golden casing feels very Charlotte Tilbury-esque, and the quality of the compact itself is amazing too. It's definitely an eye catching piece in your handbags, and always grabs people's attention when I pull it out to use.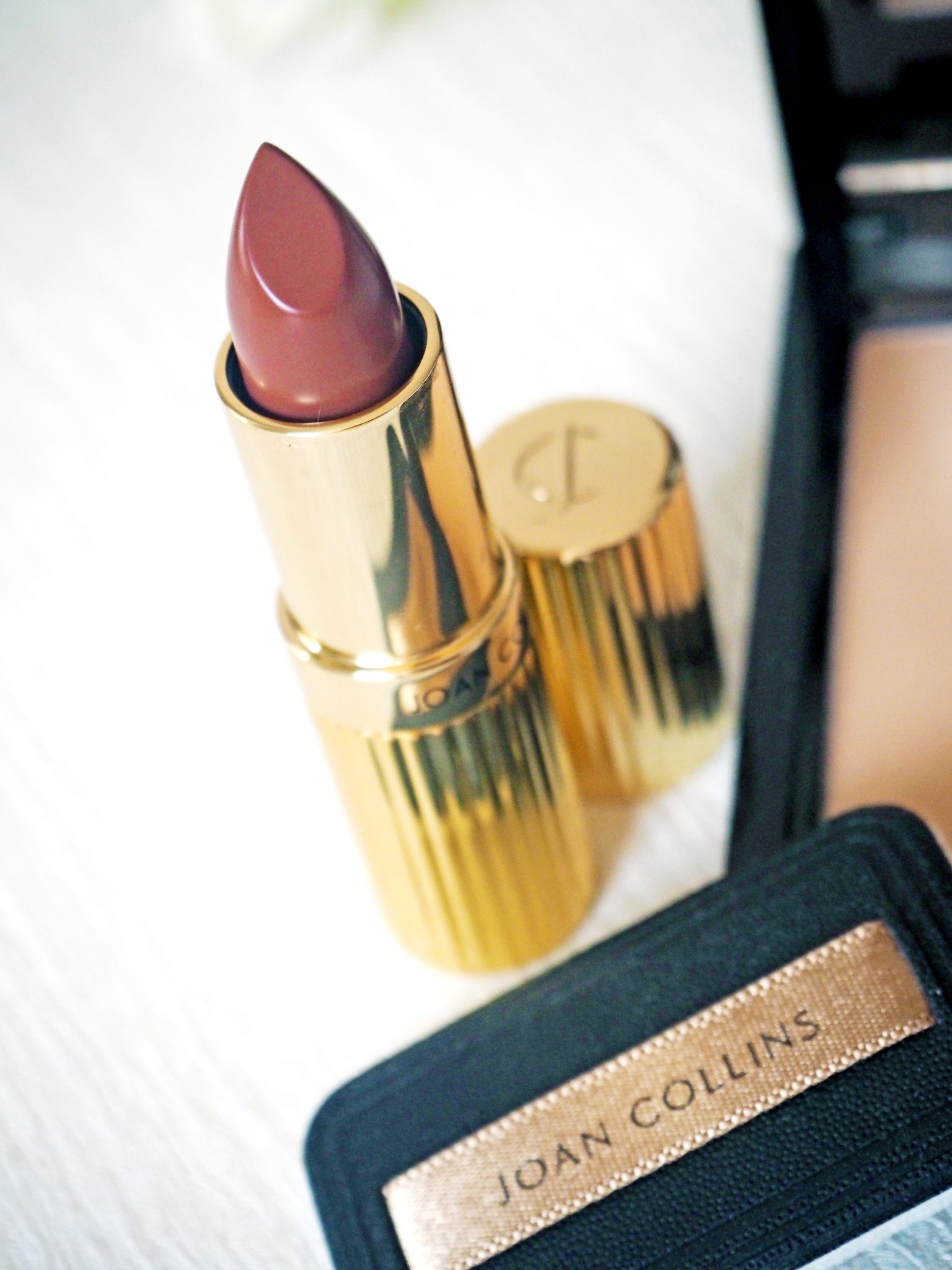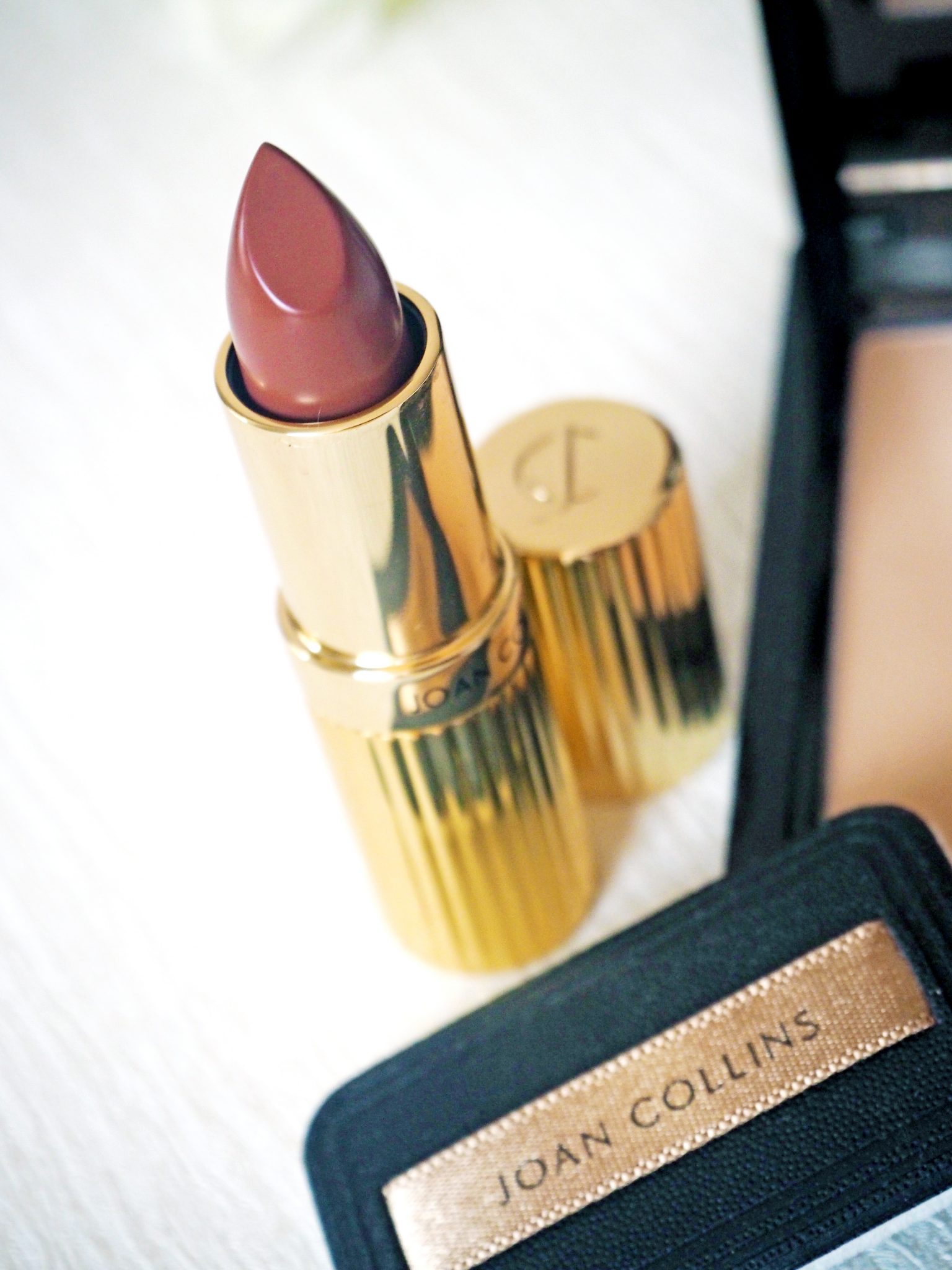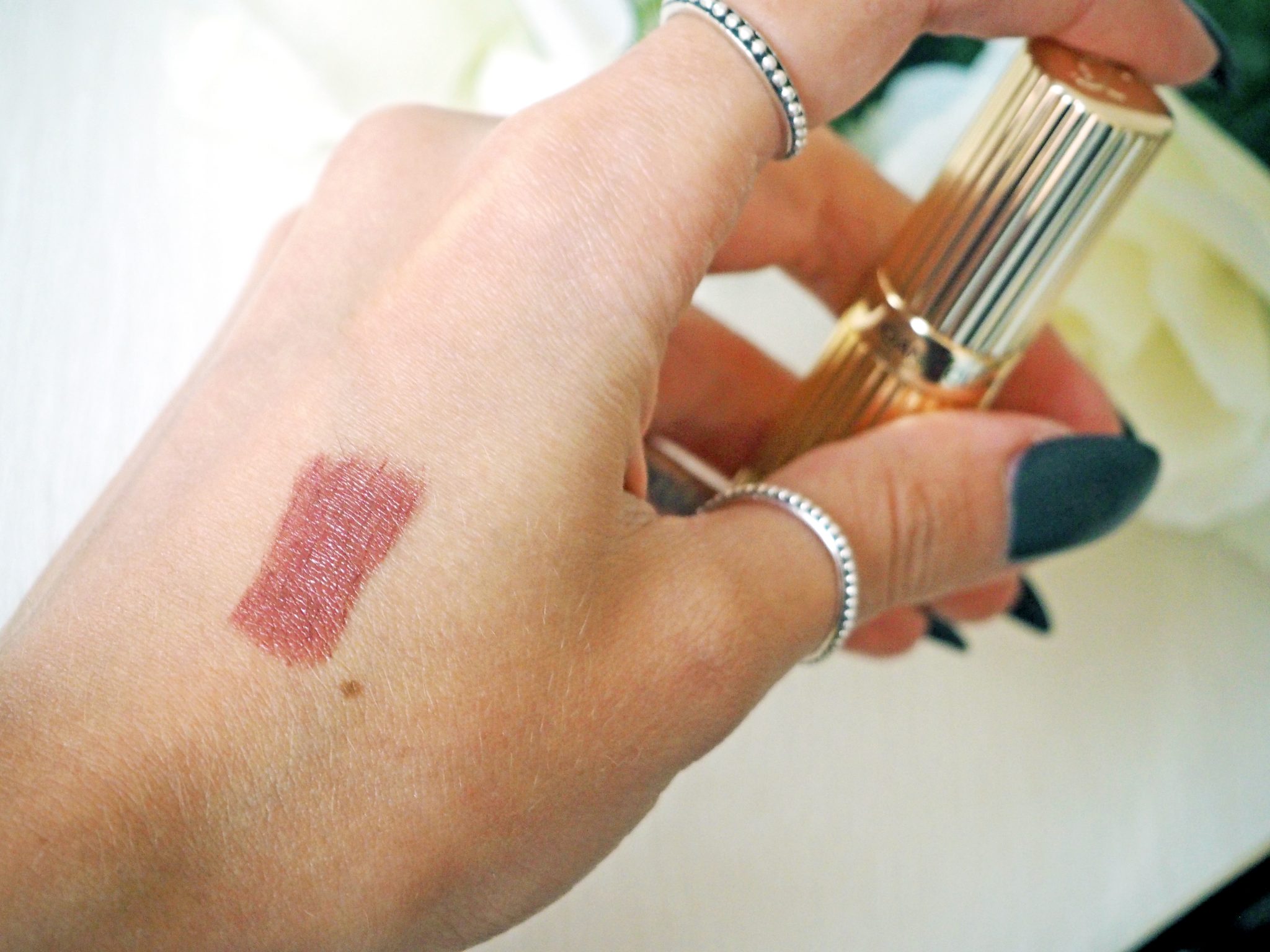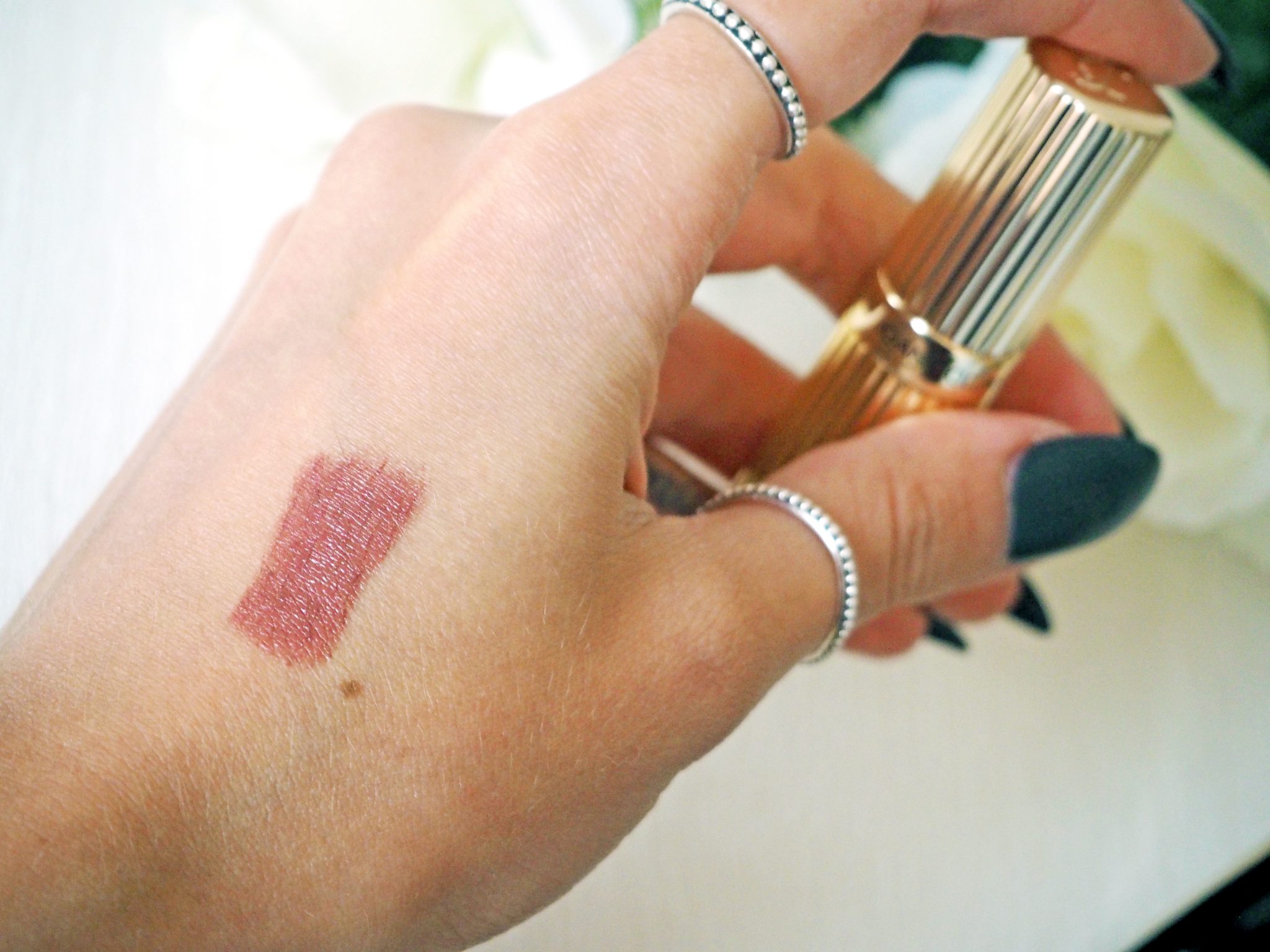 You can select the colour of your Divine Lips Lipstick for the compact – mine is in 'Katrina', which is a lovely glossy brown-pink shade, gorgeous for autumn-winter, as the nude tones have been huge this year, but this is a little deeper and warmer. The lipstick is lovely and creamy, and actively hydrates so lips are softer and fuller (tested and shown to improve hydration levels in the lips after 30 days.)
The Meticulous Powder is the perfect balance of cosmetic cover and active skin care, it senses and responds to the needs of the skin, moisturising with Hyaluronic acid, whilst taking away shine. It also doesn't dry the skin at all, and has light reflecting particles to enhance the skin and your complexion.
All in all this compact is a total win for me – it has everything I would normally carry with me on a night out, and fits perfectly into the smallest of my handbags. The quality of the products inside are amazing too, and the combination really has been carefully considered and paired like a dream. It would make the perfect Christmas gift, or even a little treat for yourself, and is definitely not something I have seen around much, so definitely appeals to those who love to find unusual and different gifts for family and friends.
You can visit the Joan Collins Beauty website here, and you can find the compact online here.
LL x
*This product was sent to me for review. As ever, all opinions are my own.