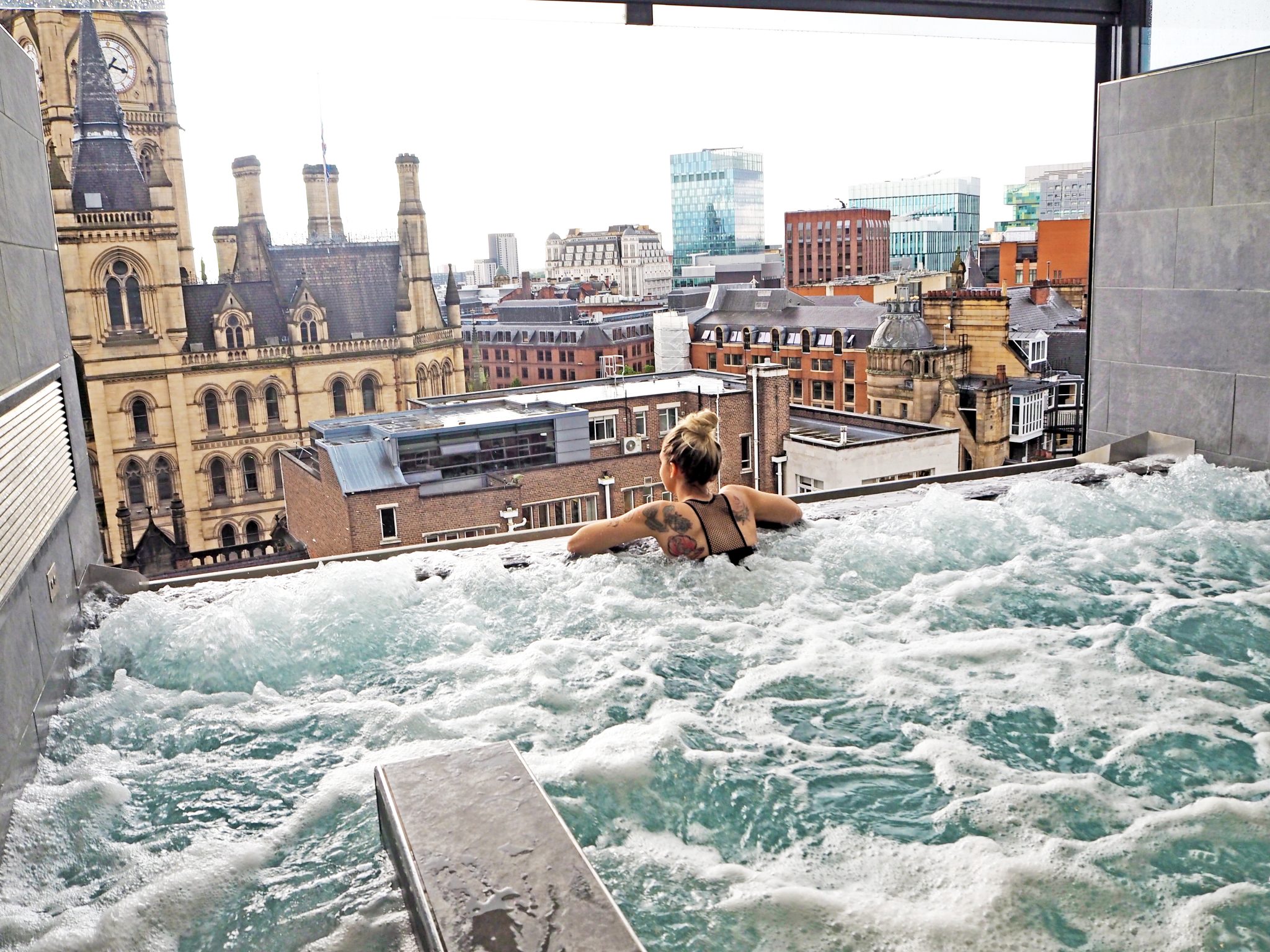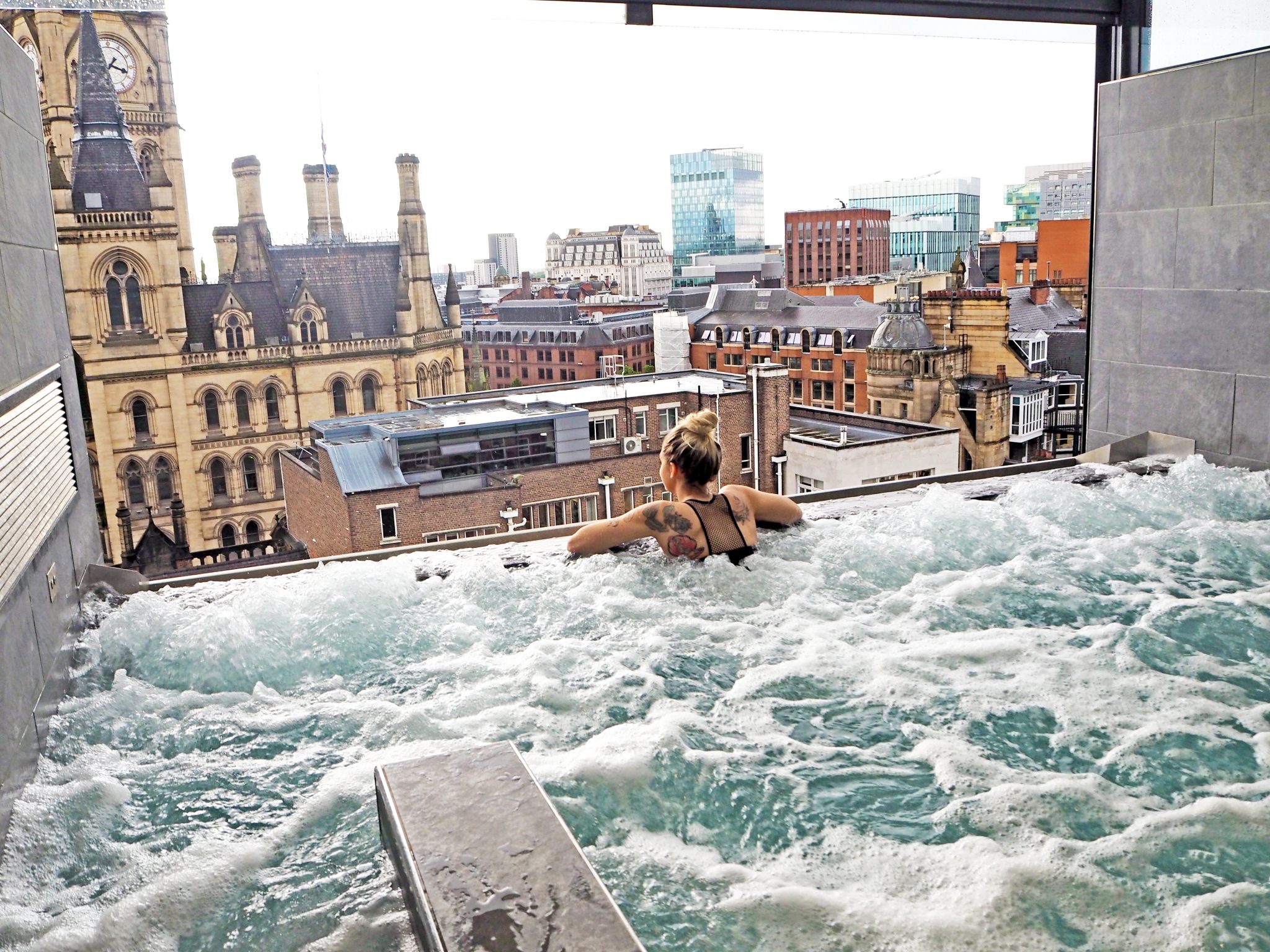 Despite living in the centre of Manchester, ever since I heard about the opening of The King Street Townhouse Hotel – a luxury boutique hotel by Eclectic Hotels, who already have a group of amazing hotels under their belt, it was straight on my list of places to visit and stay in the city.
Boasting an array of features that you don't get in just any hotel, King Street Townhouse is definitely for those who like a little slice of luxury, and those little touches of excellence that make the hotel a winner of multiple awards, including the Trip Advisor Top 25 Travellers' Choice award.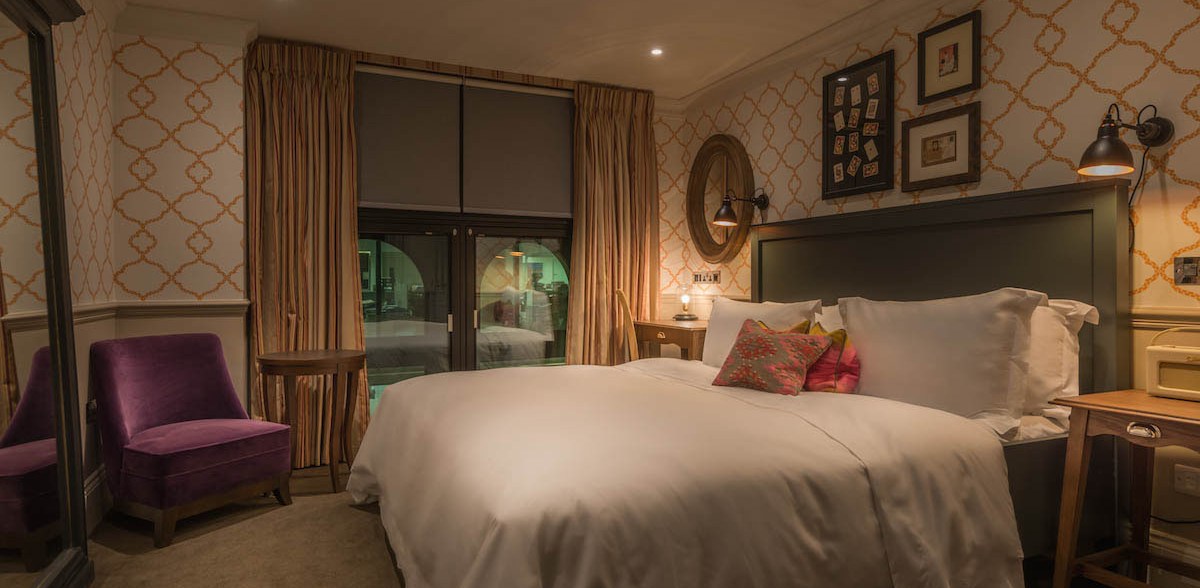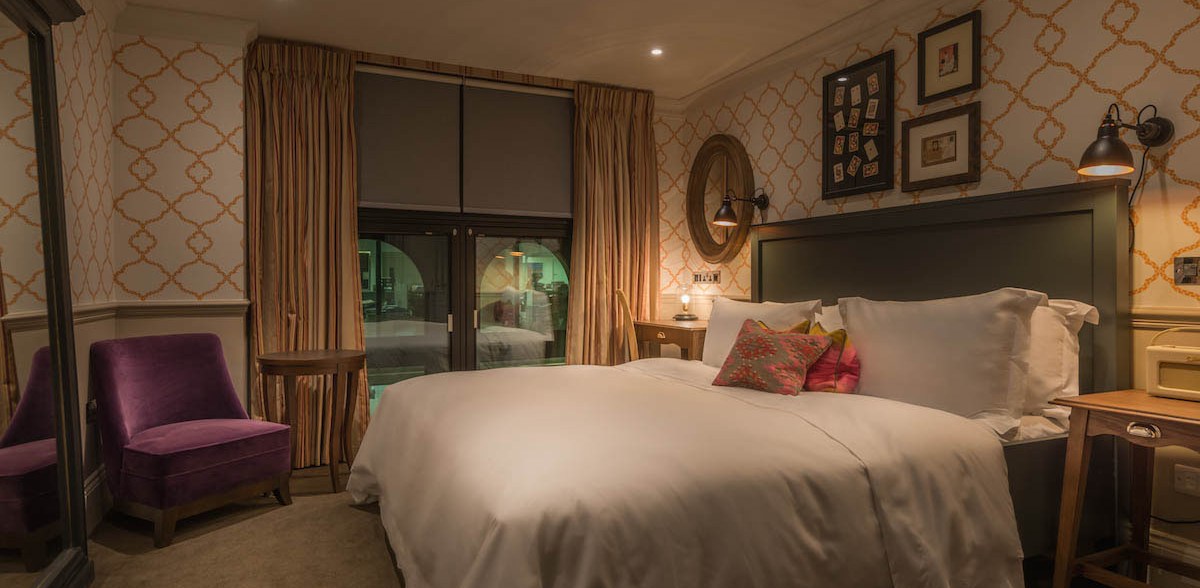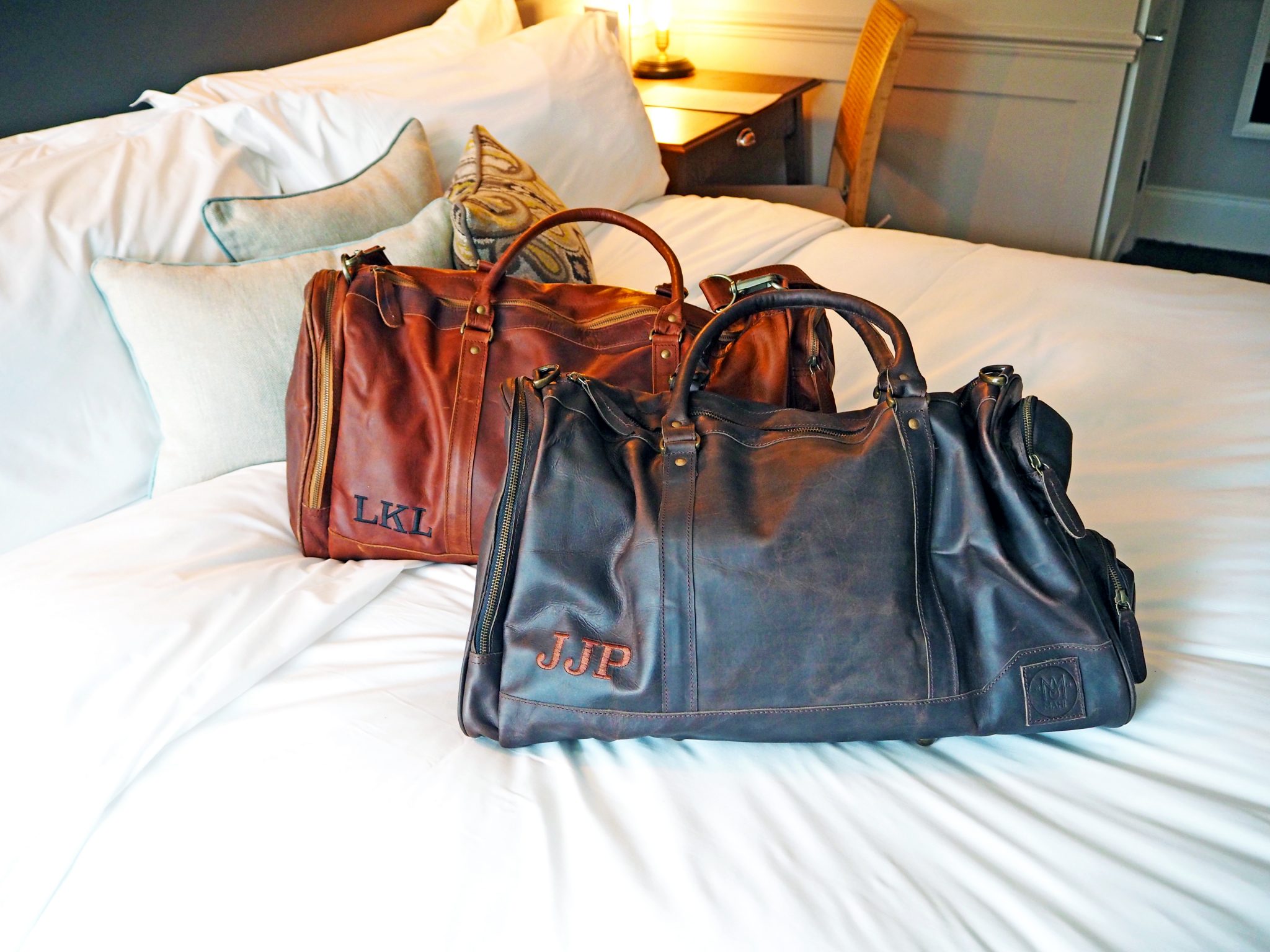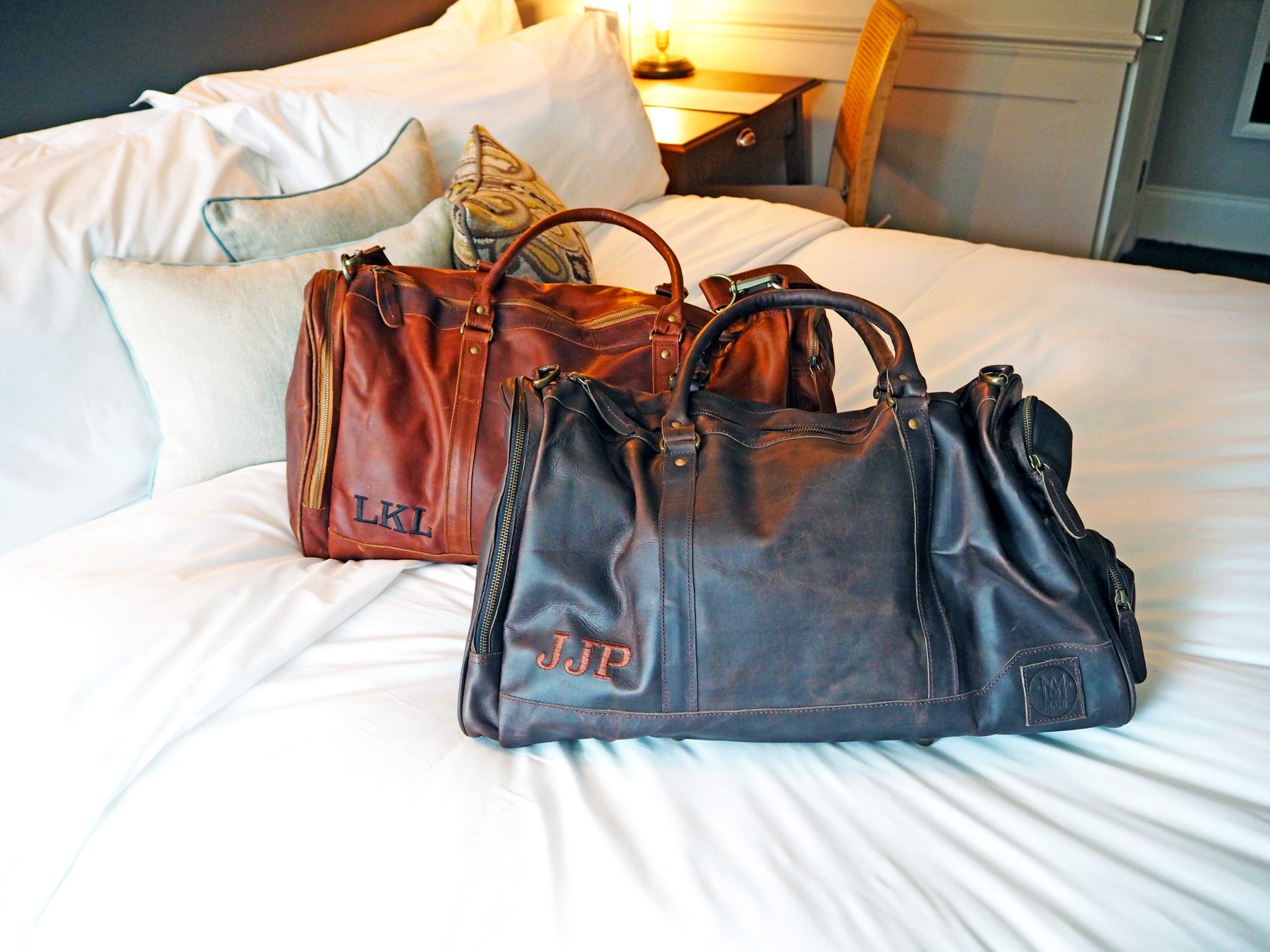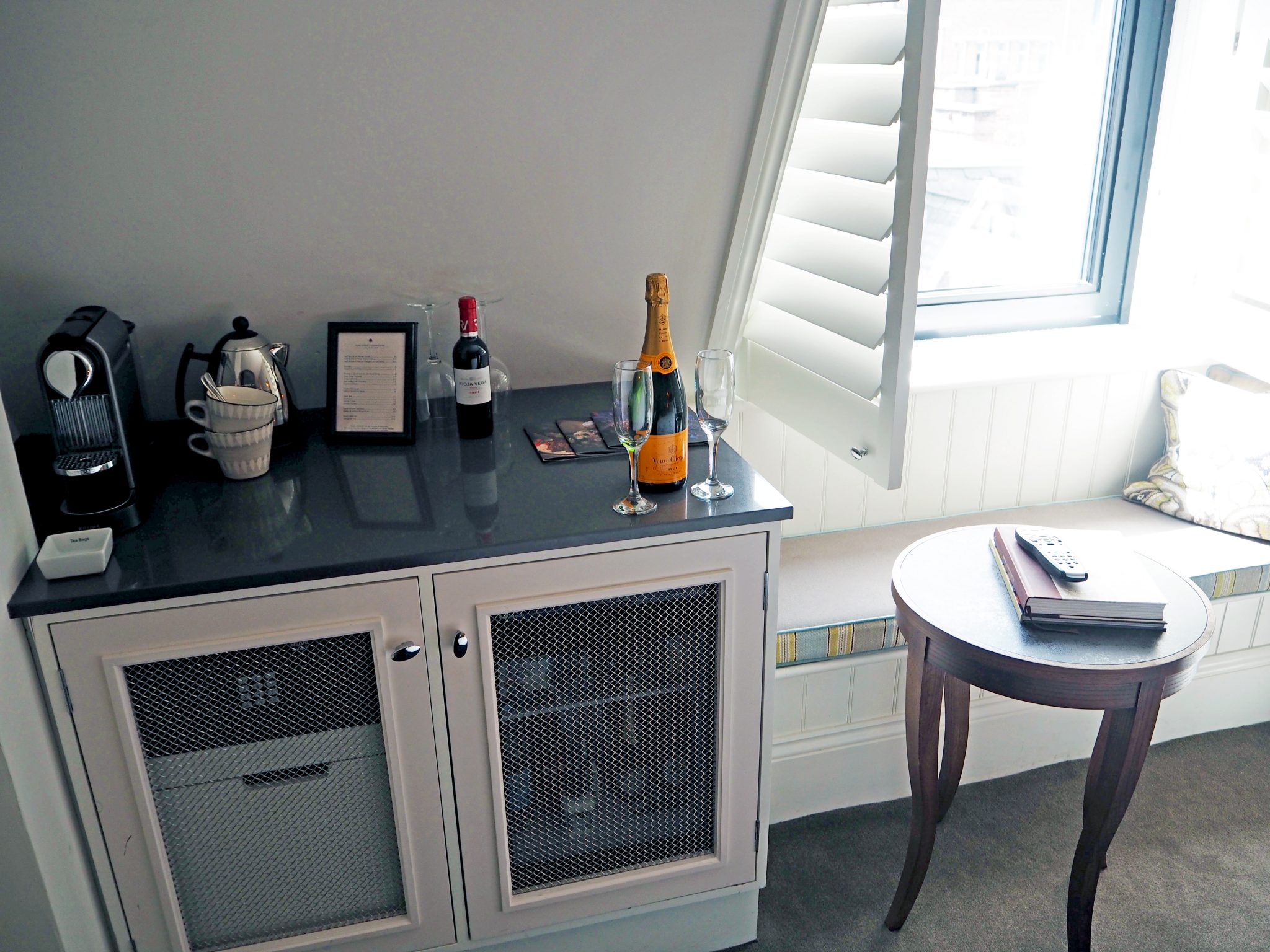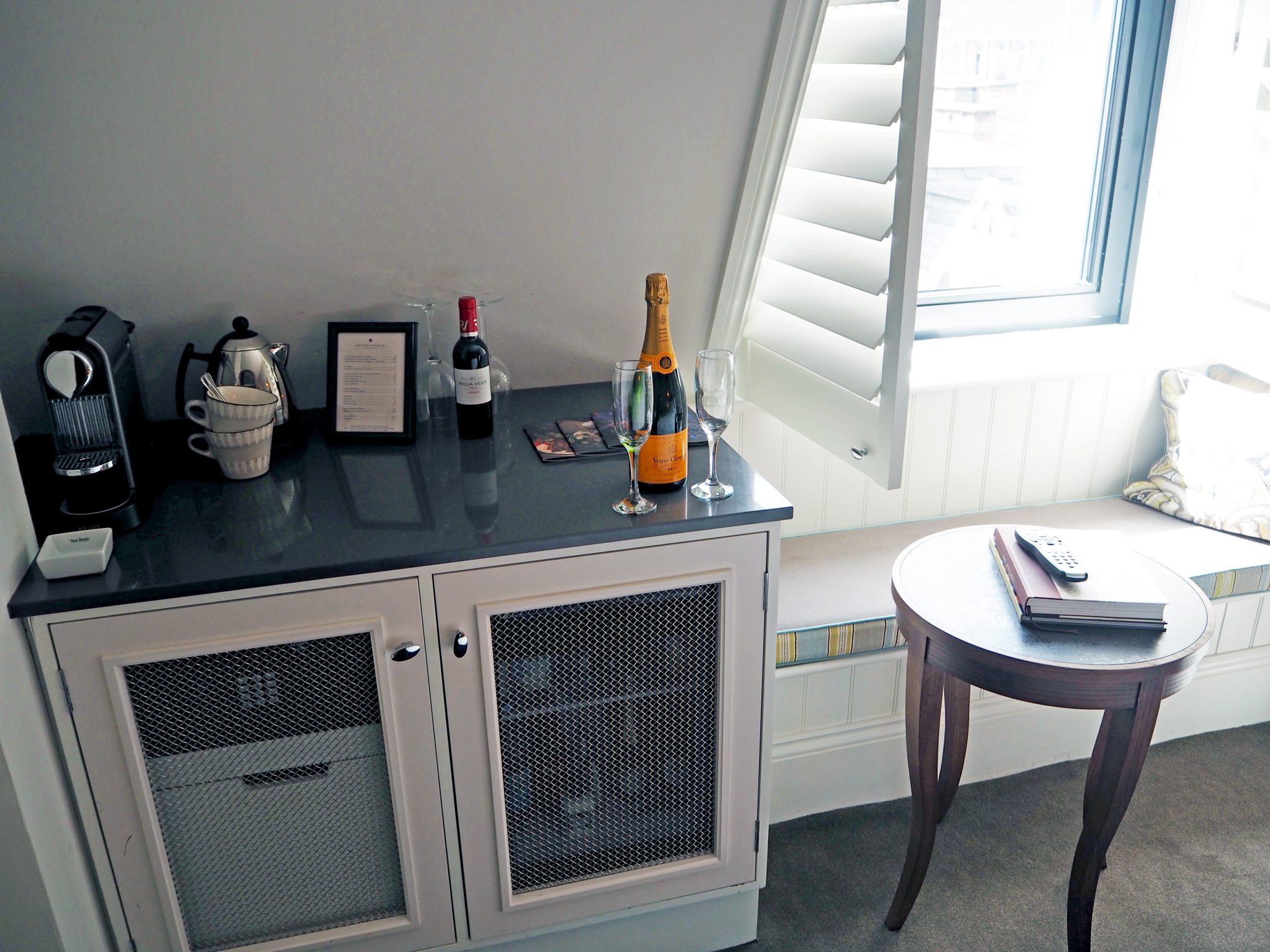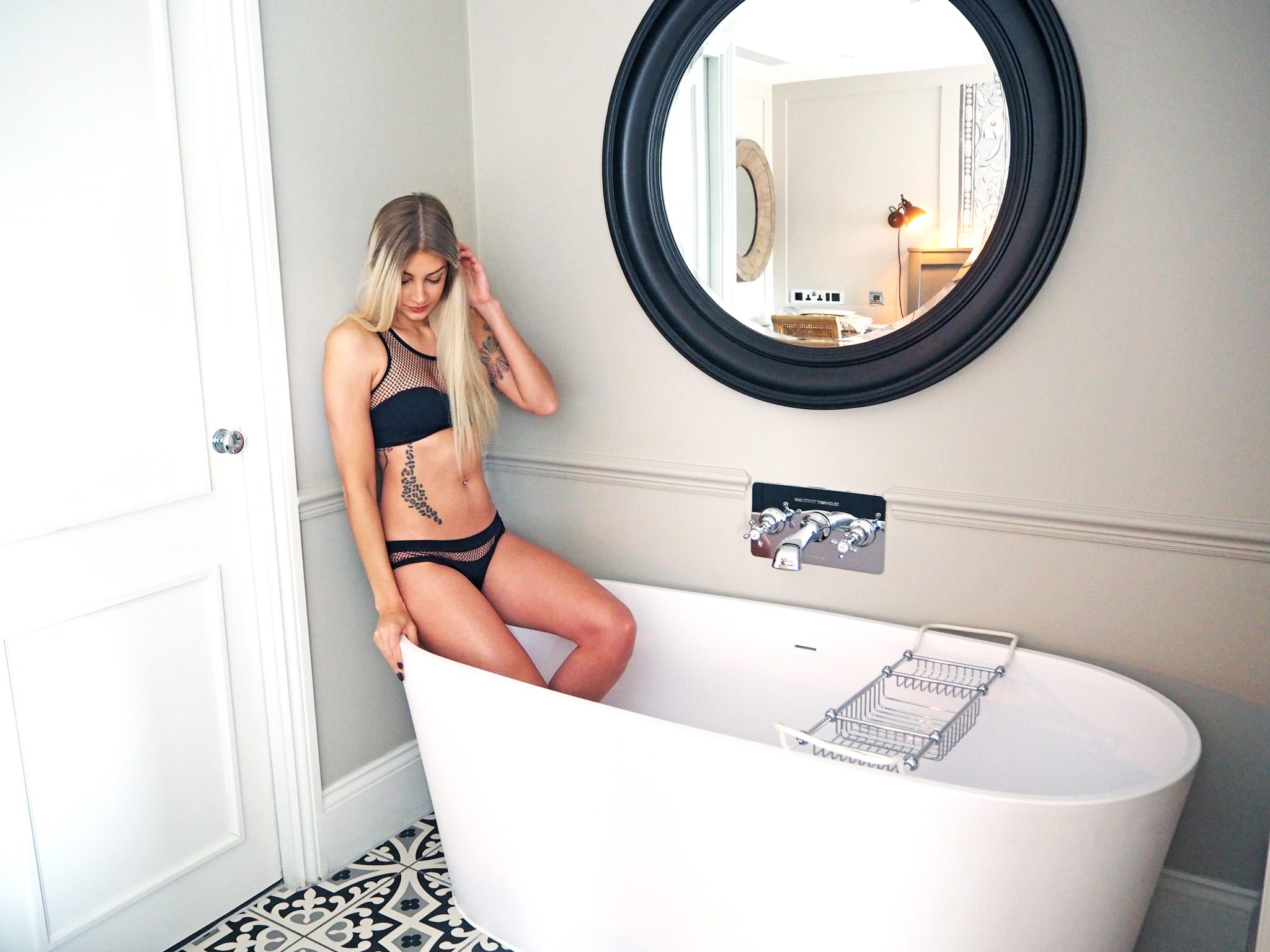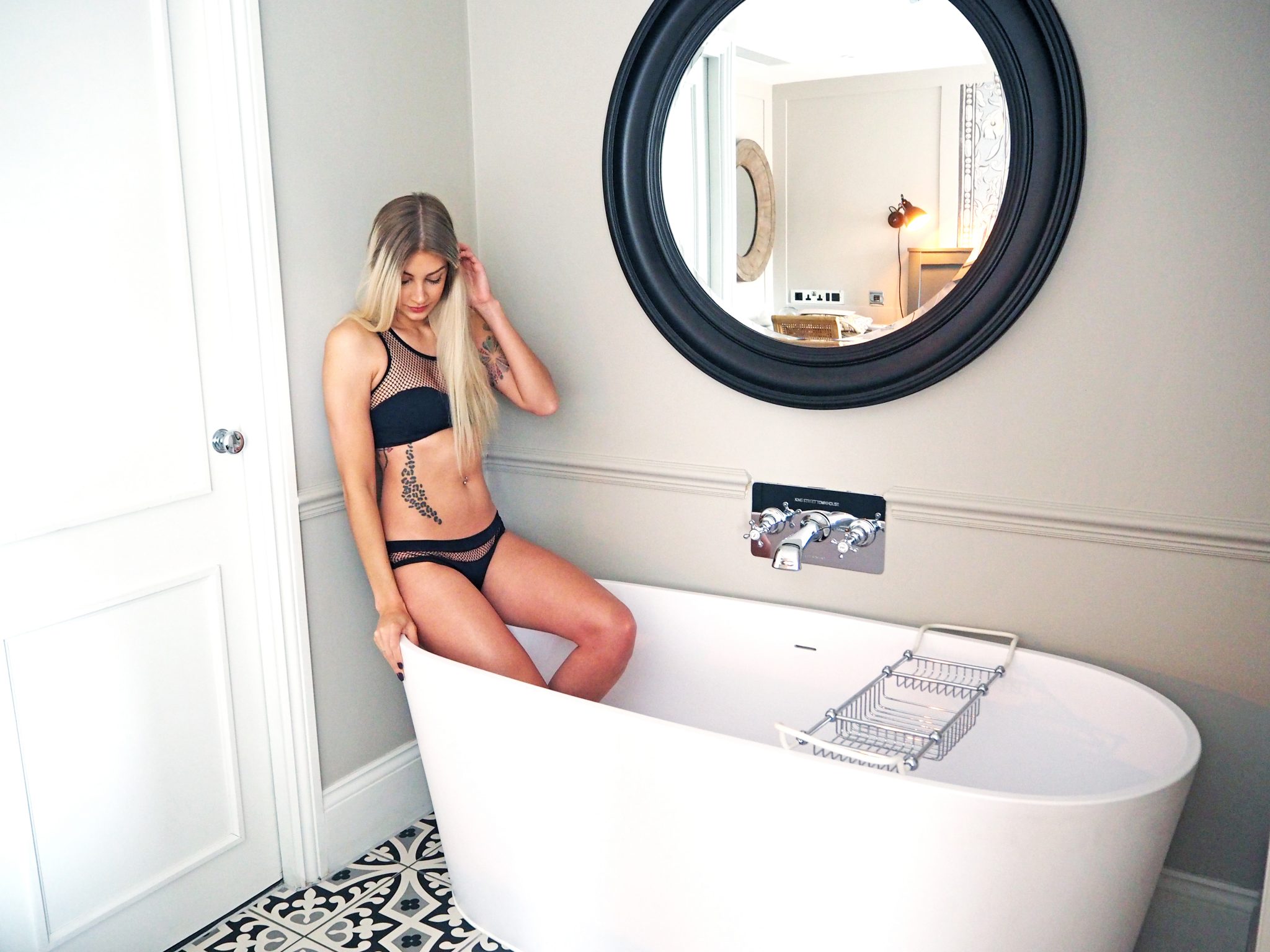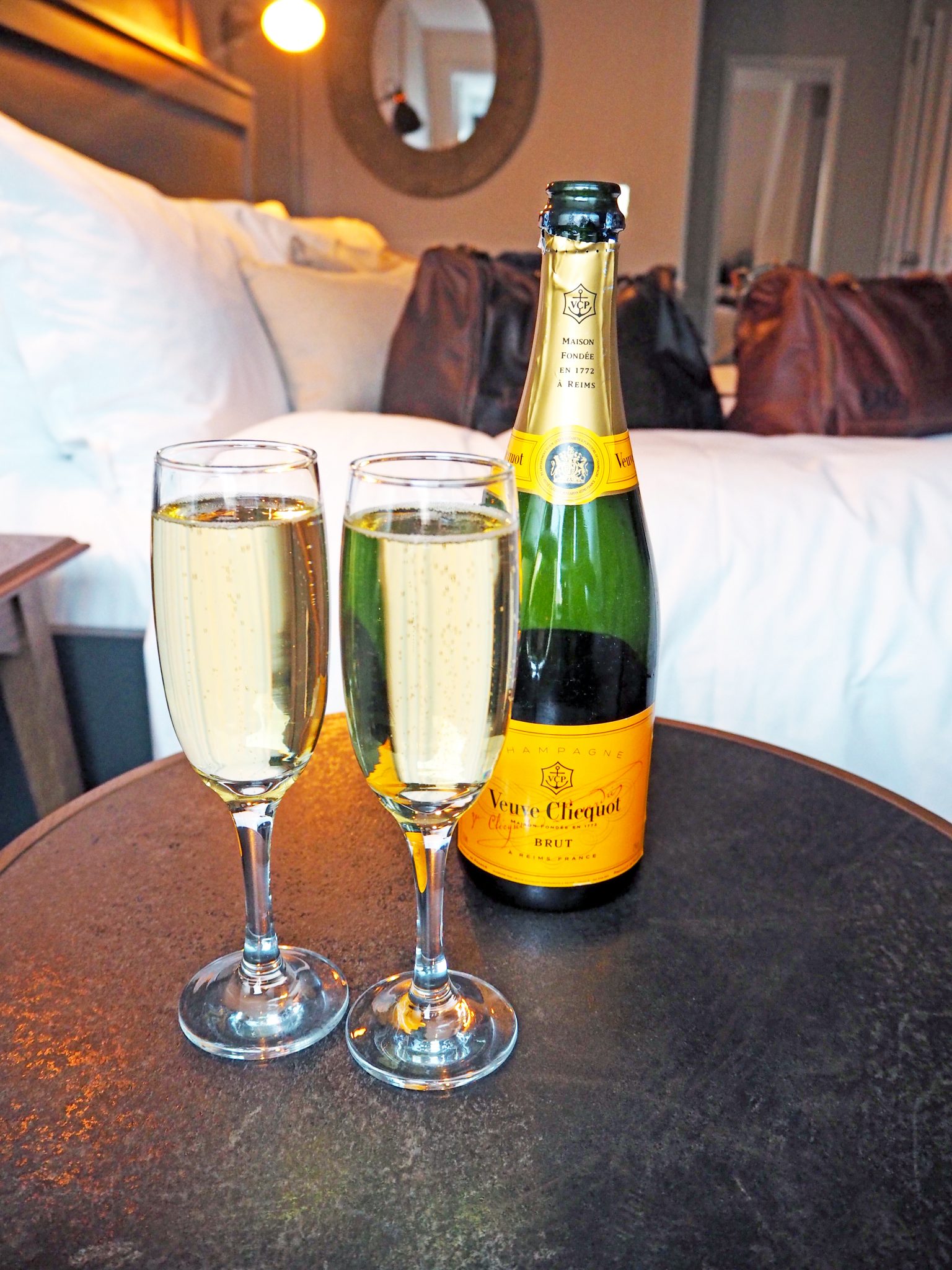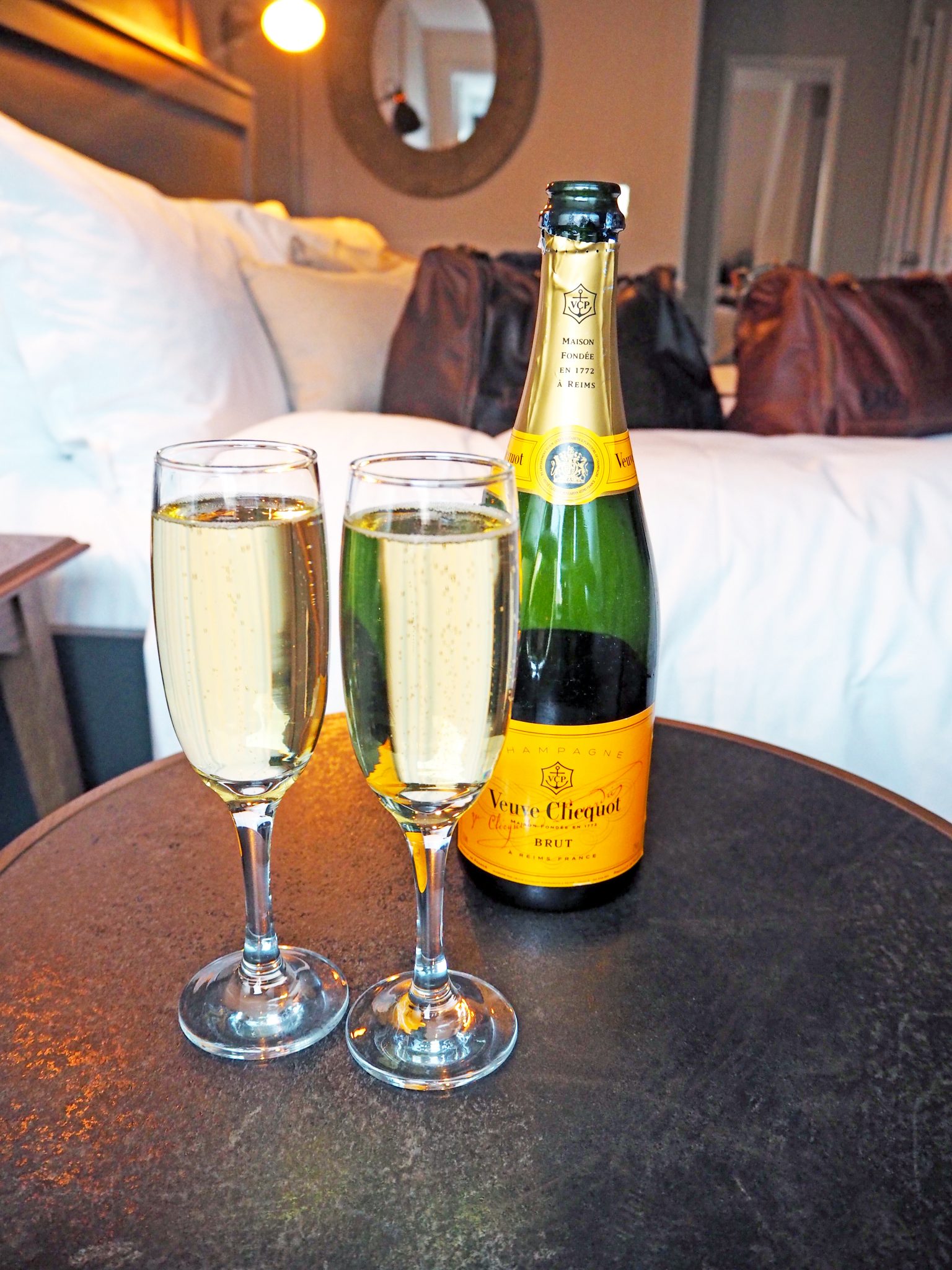 King Street Townhouse ranks at number one of 120 hotels in Manchester, and it isn't hard to see why. The historic Italian Renaissance building houses 40 bedroom and suites, it's very own King Street Tavern, afternoon tea lounges, a spa area and infinity pool, meeting and event spaces, and a south facing terrace with views of the Town Hall.
We stayed in the 'Cosy' size bedroom, which was an absolutely beautiful room and was the perfect size for two of us, including a free-standing bathtub in the bedroom, an en-suite with walk-in rain shower and separate toilet room. The room also offers a mini-bar, coffee machine, working desk, and ours had a cute window seat where we enjoyed a bottle of fizz upon arrival.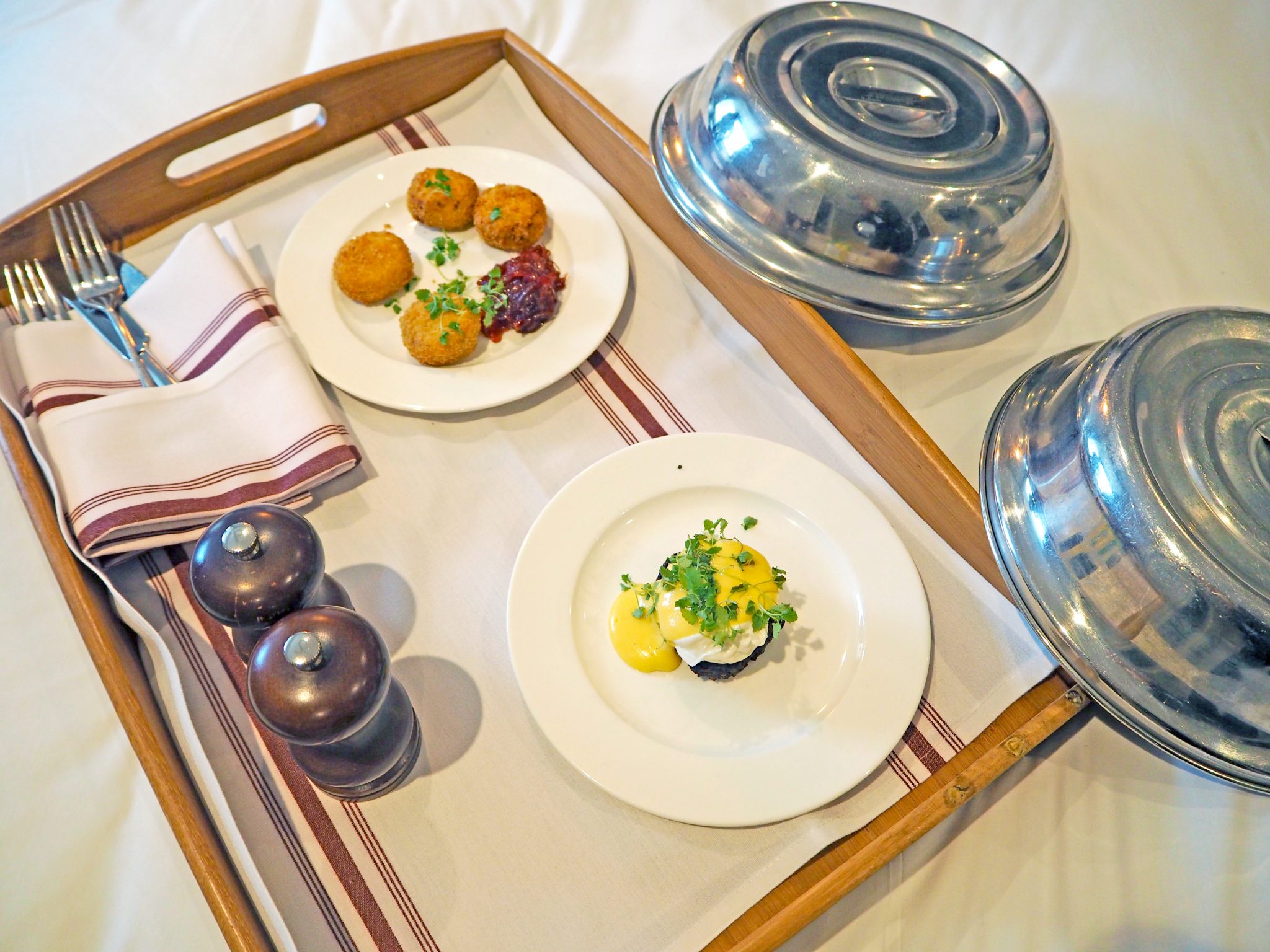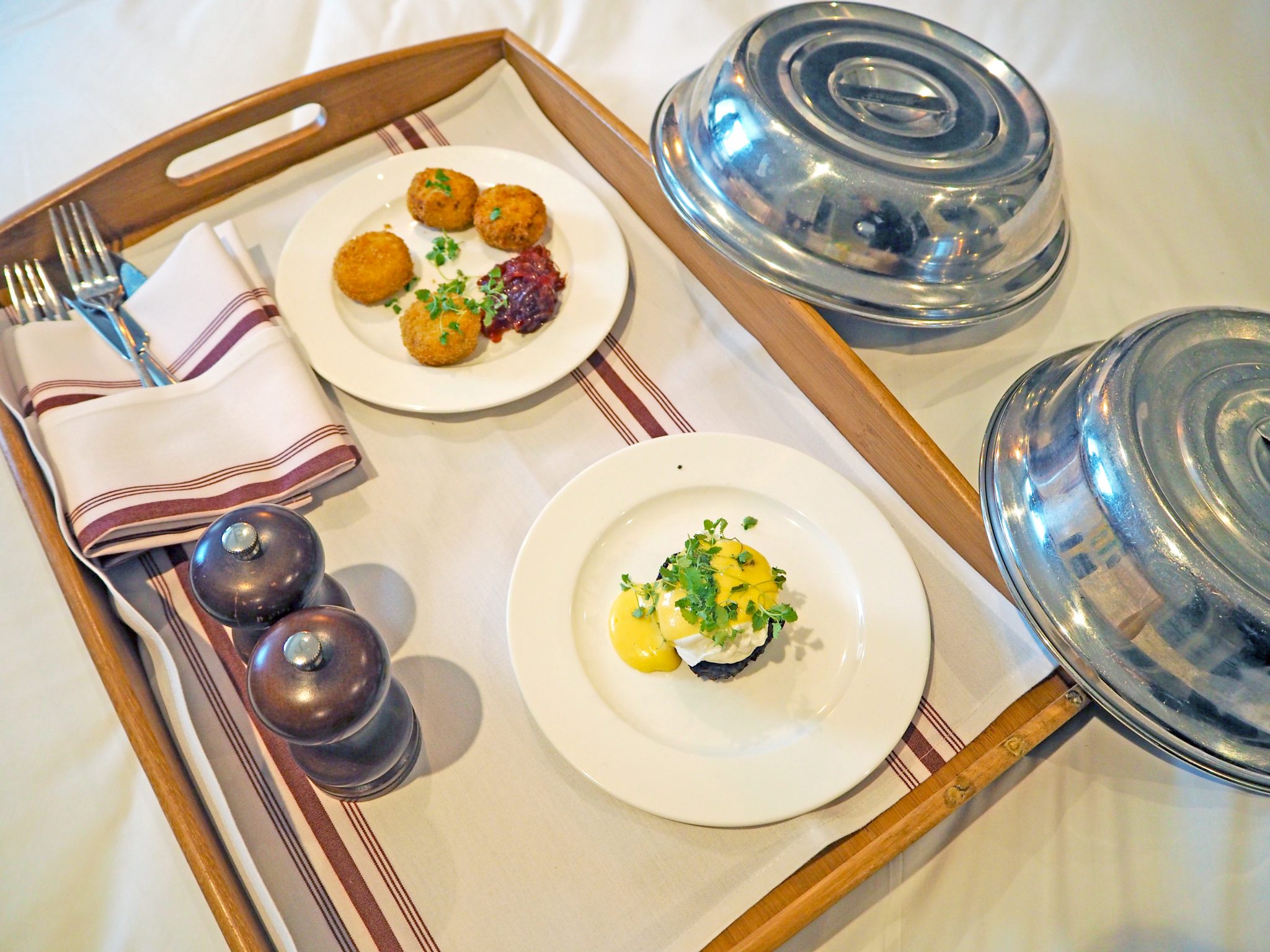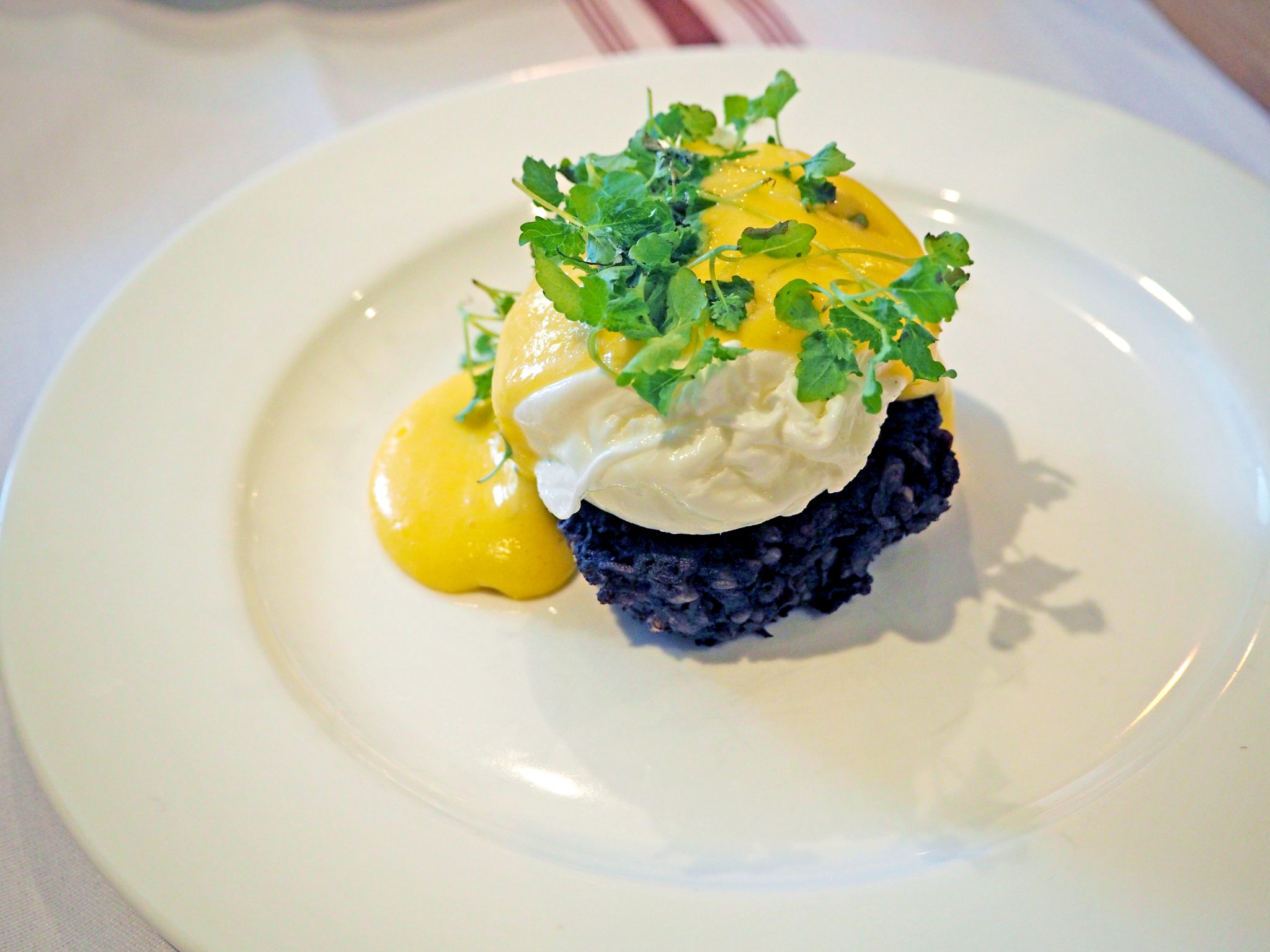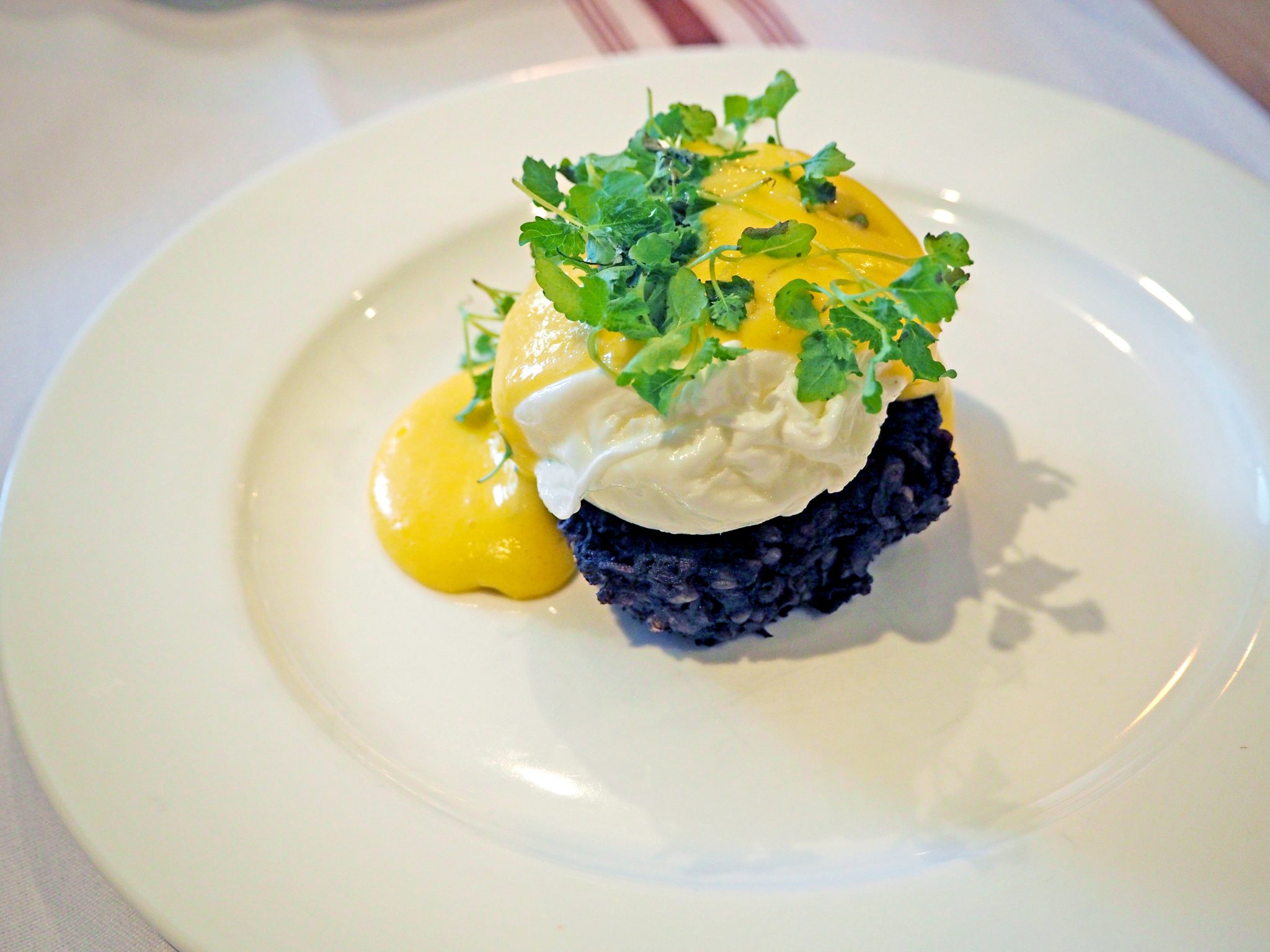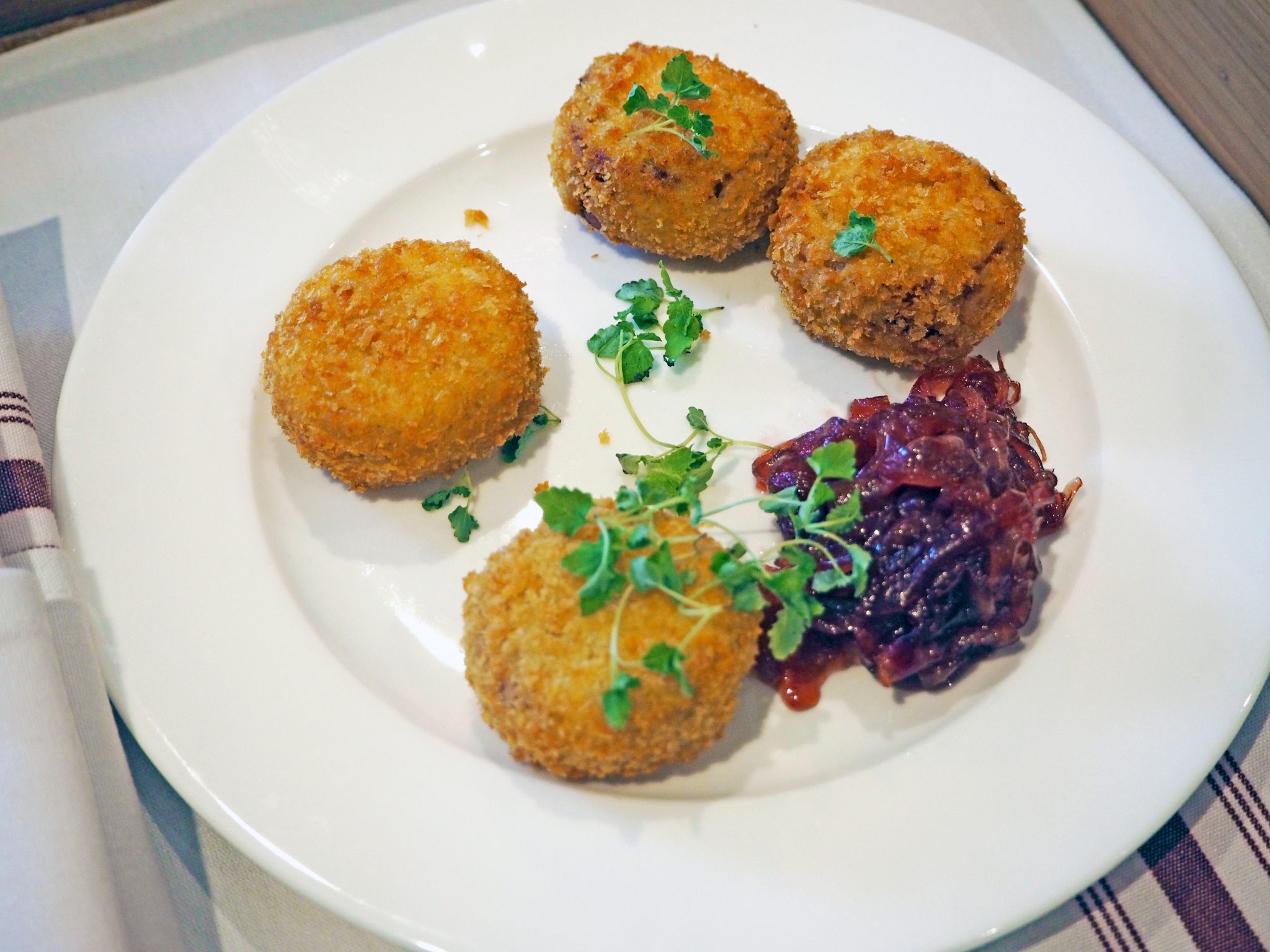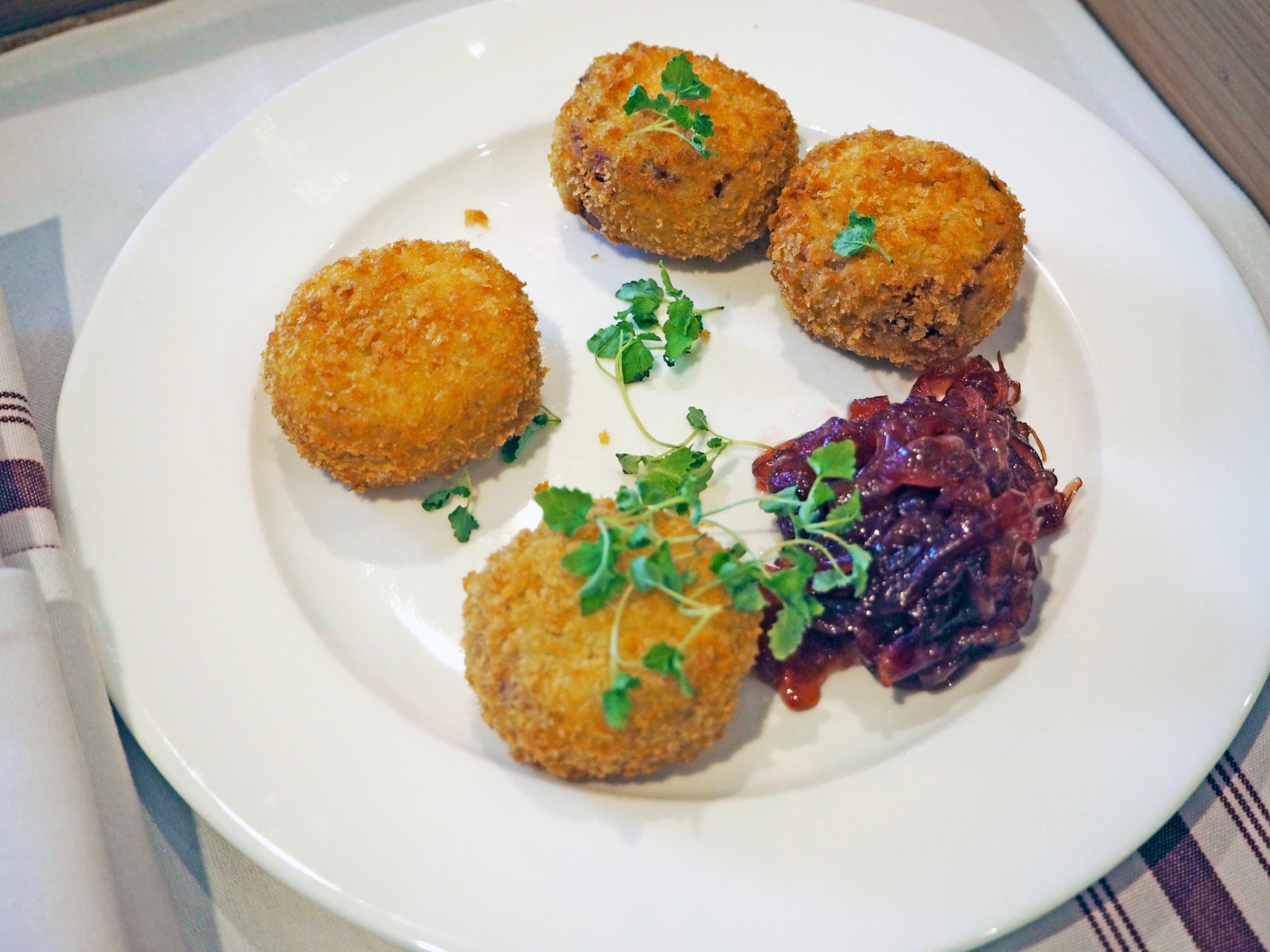 As everything in the hotel was so great, we couldn't resist trying a few bites from the Tavern menu in the afternoon when we got a little peckish. We opted for a couple of the smaller plates as we were going out for dinner later on in the evening. We went for the Black Pudding Hash Brown with Poached Eggs and Hollandaise Sauce, and the Cider Braised Ham Hock Mini Cake with Red Onion Marmalade.
The service was great as we just had to make a call downstairs with our order, and the food was cooked fresh and brought up to our room for us. Both of the dishes were faultless, and we wished we had more time and room in our bellies to try more of the menu.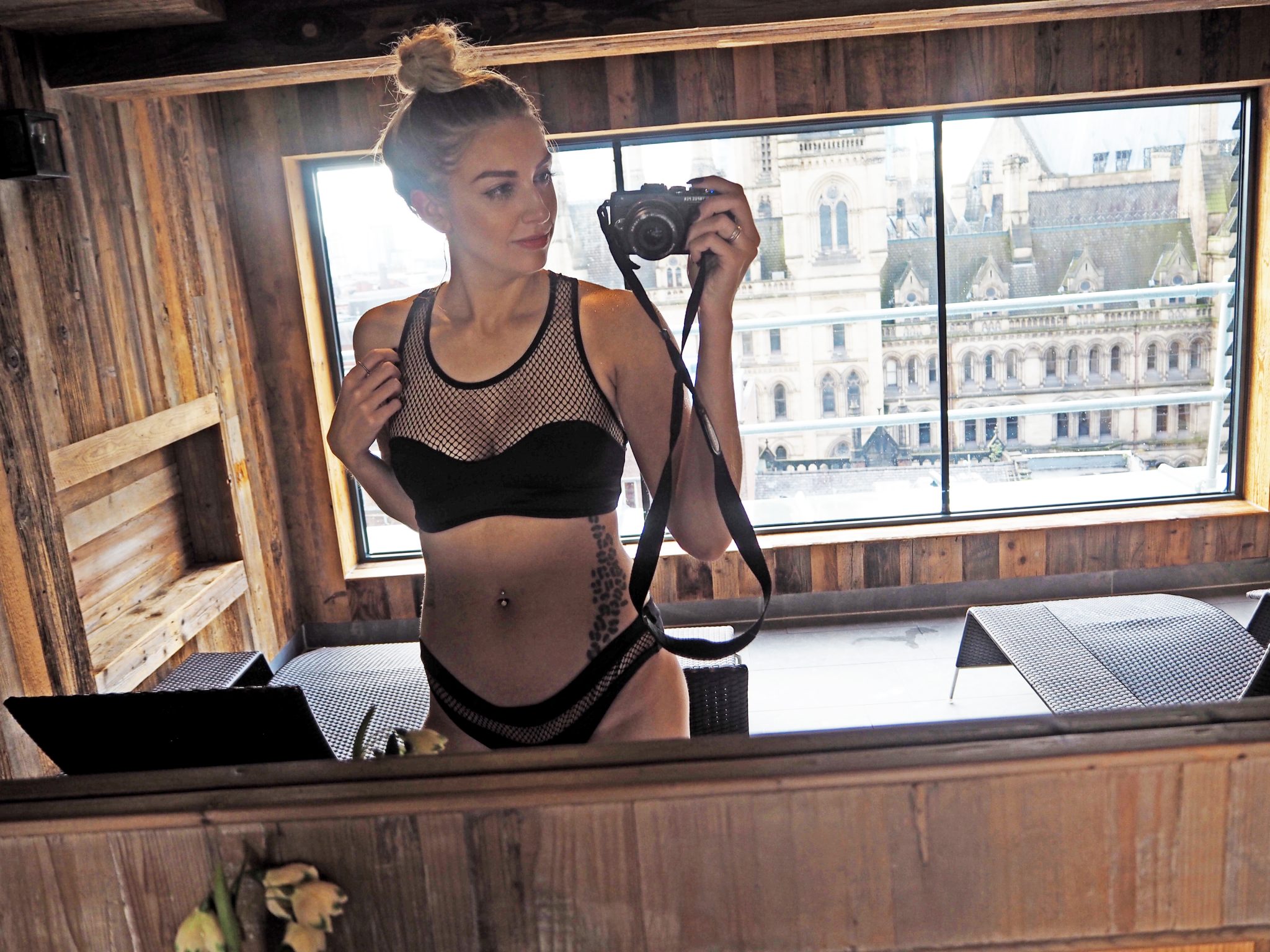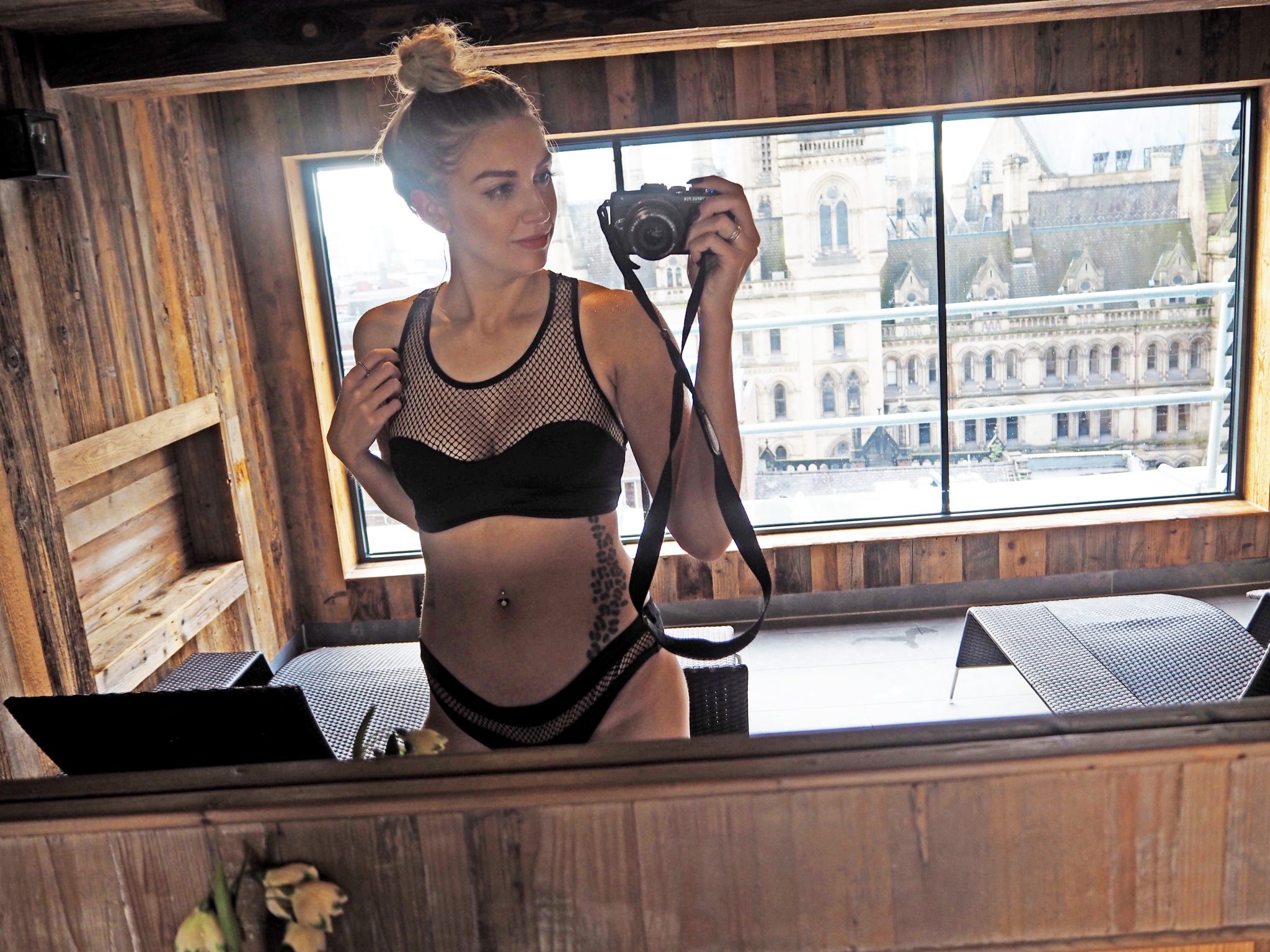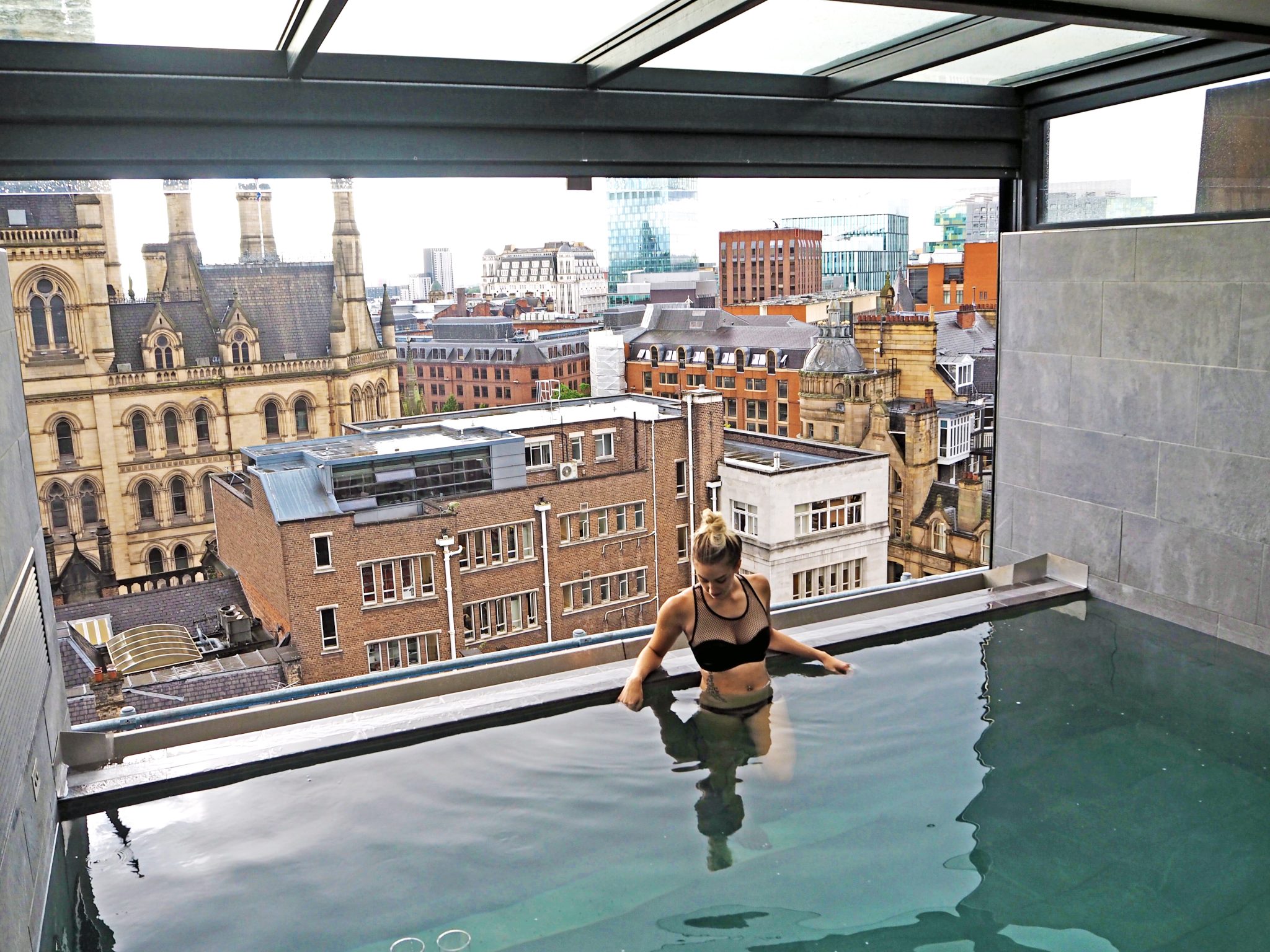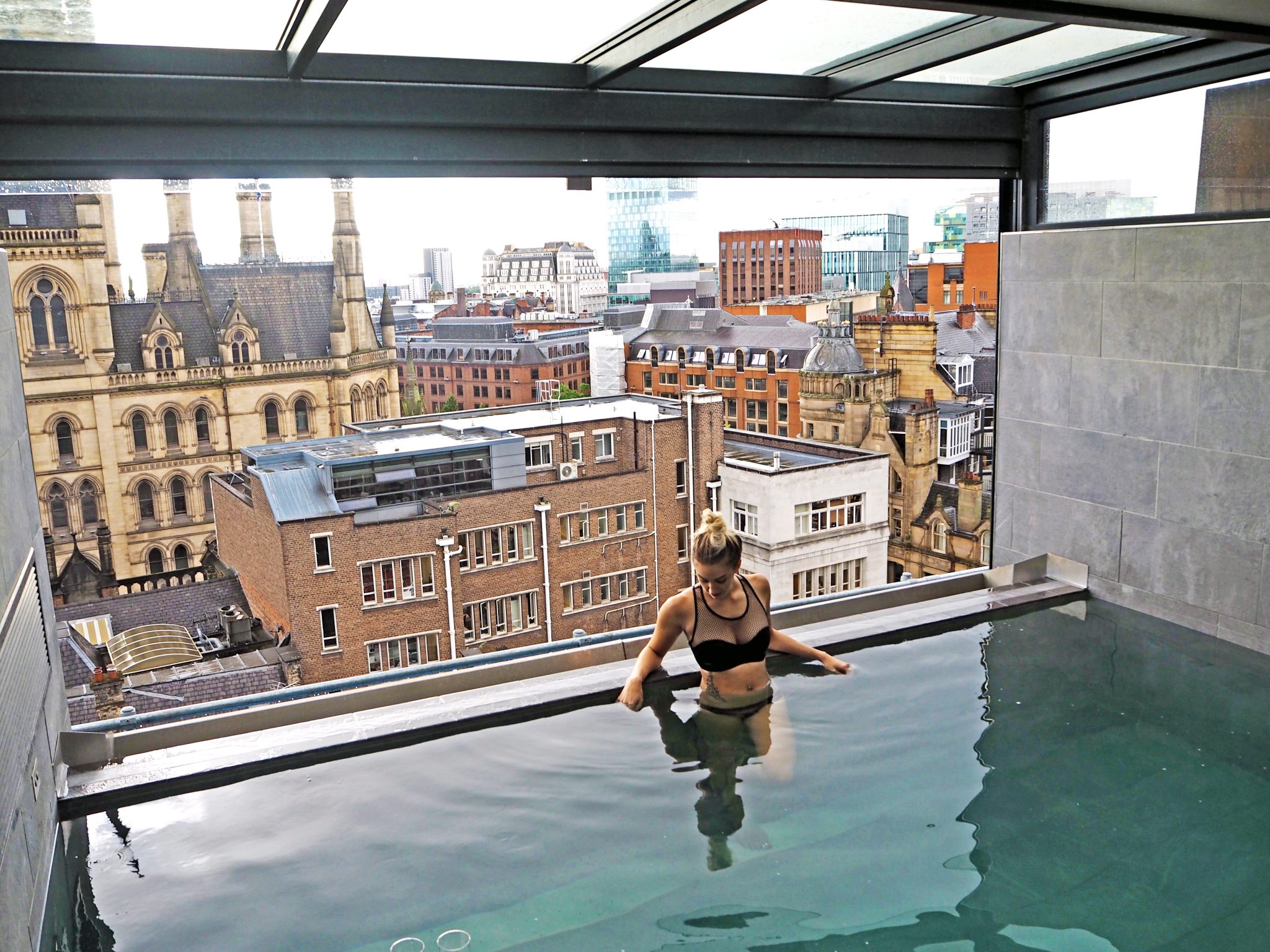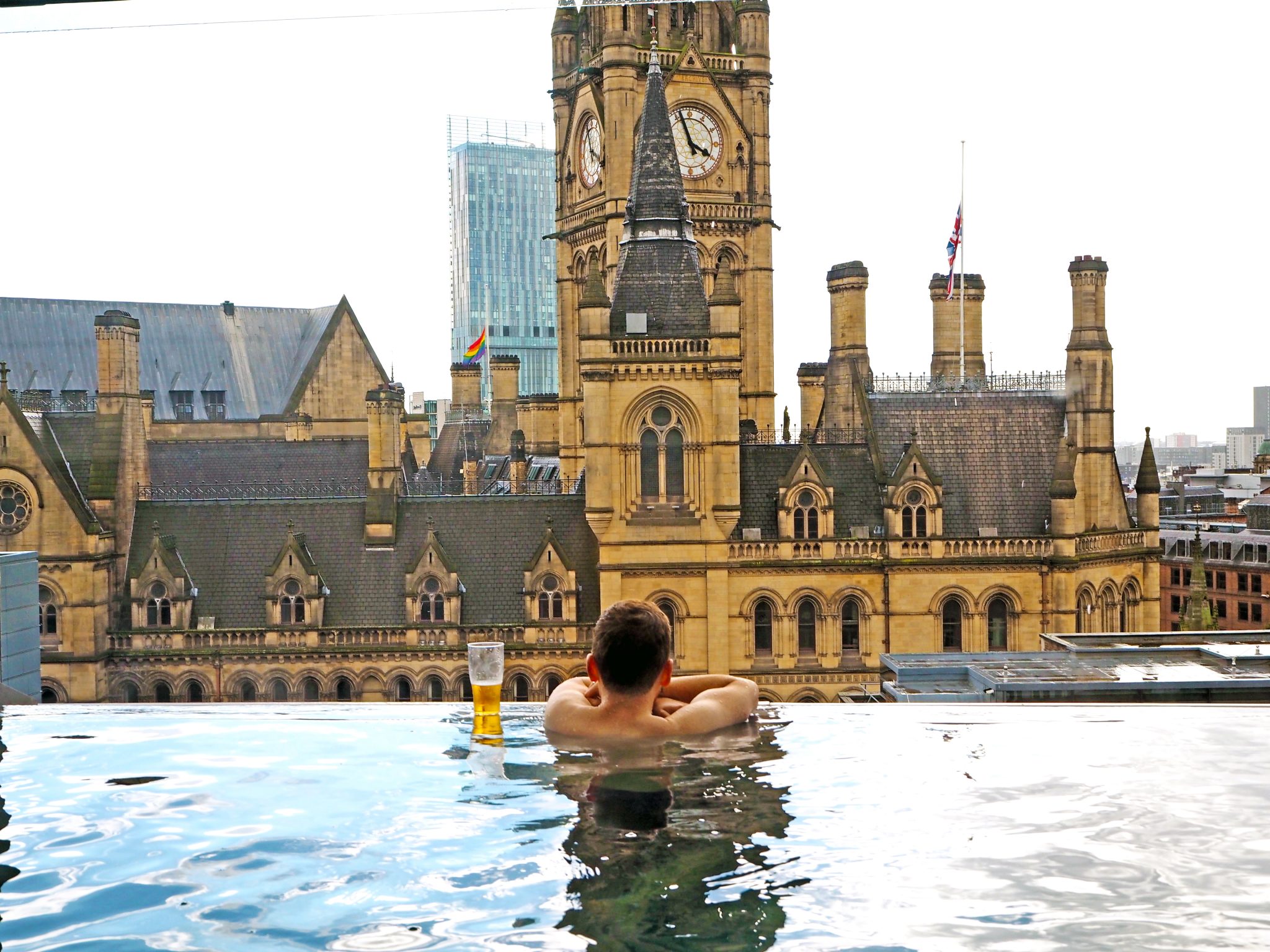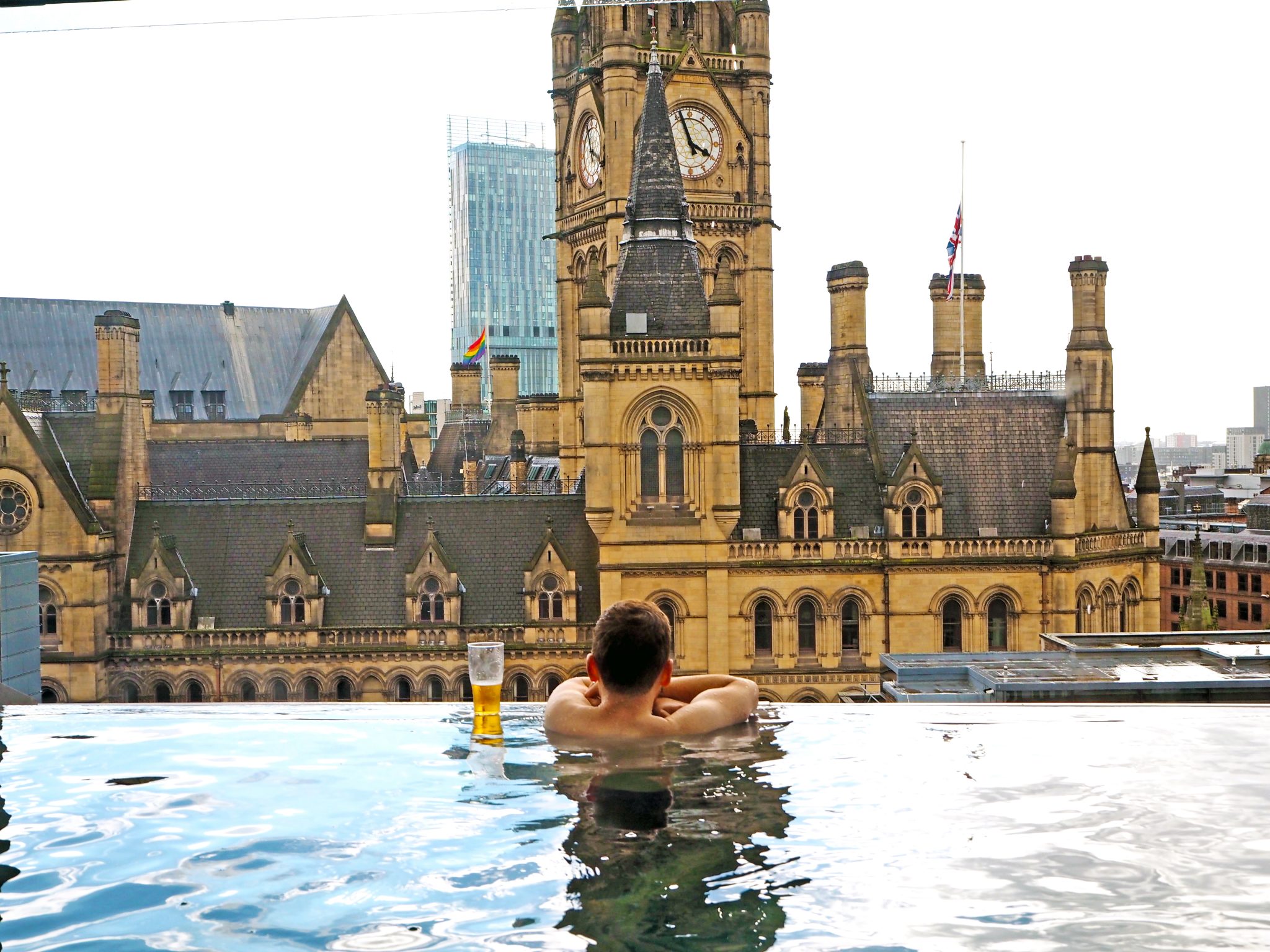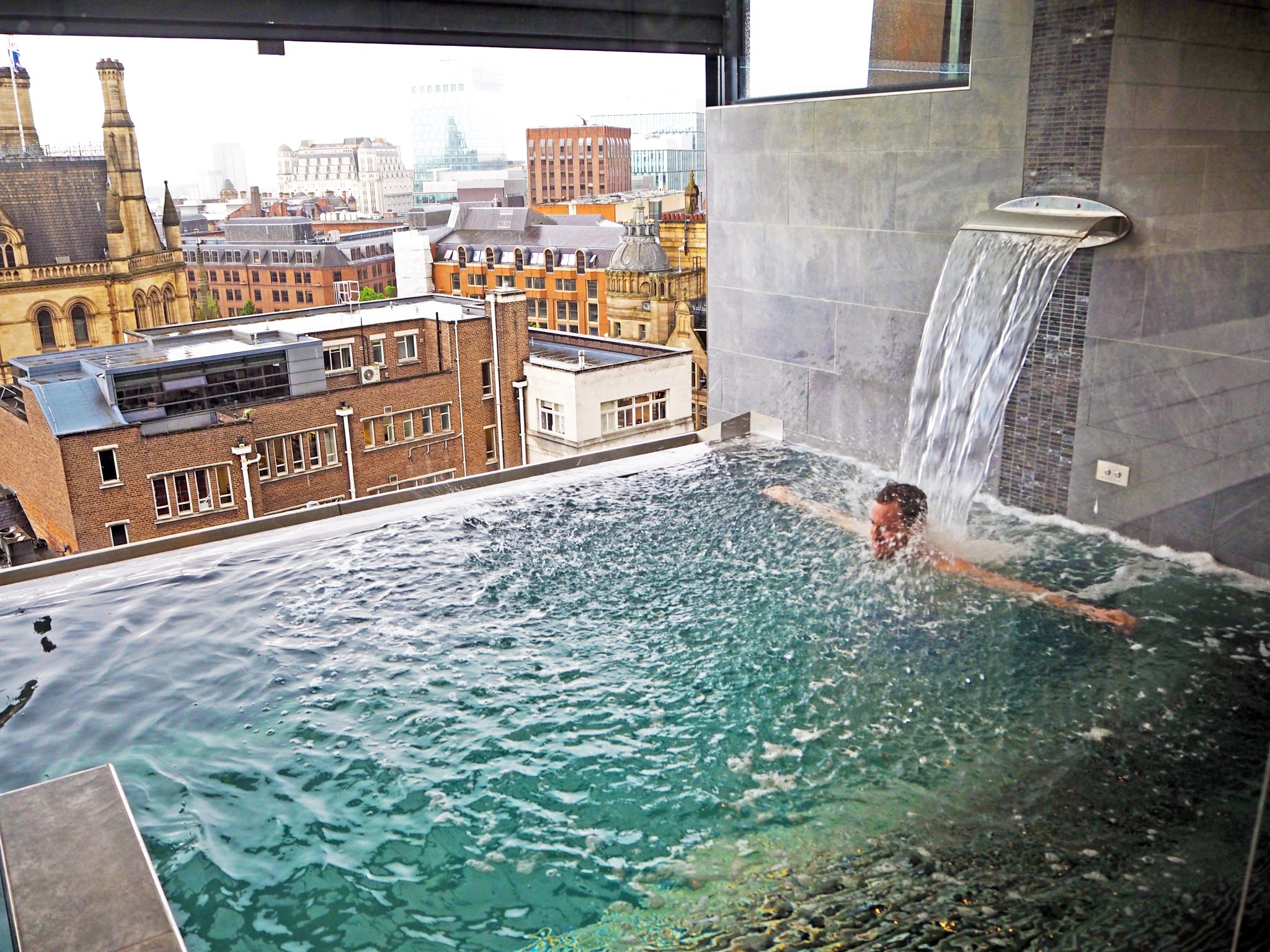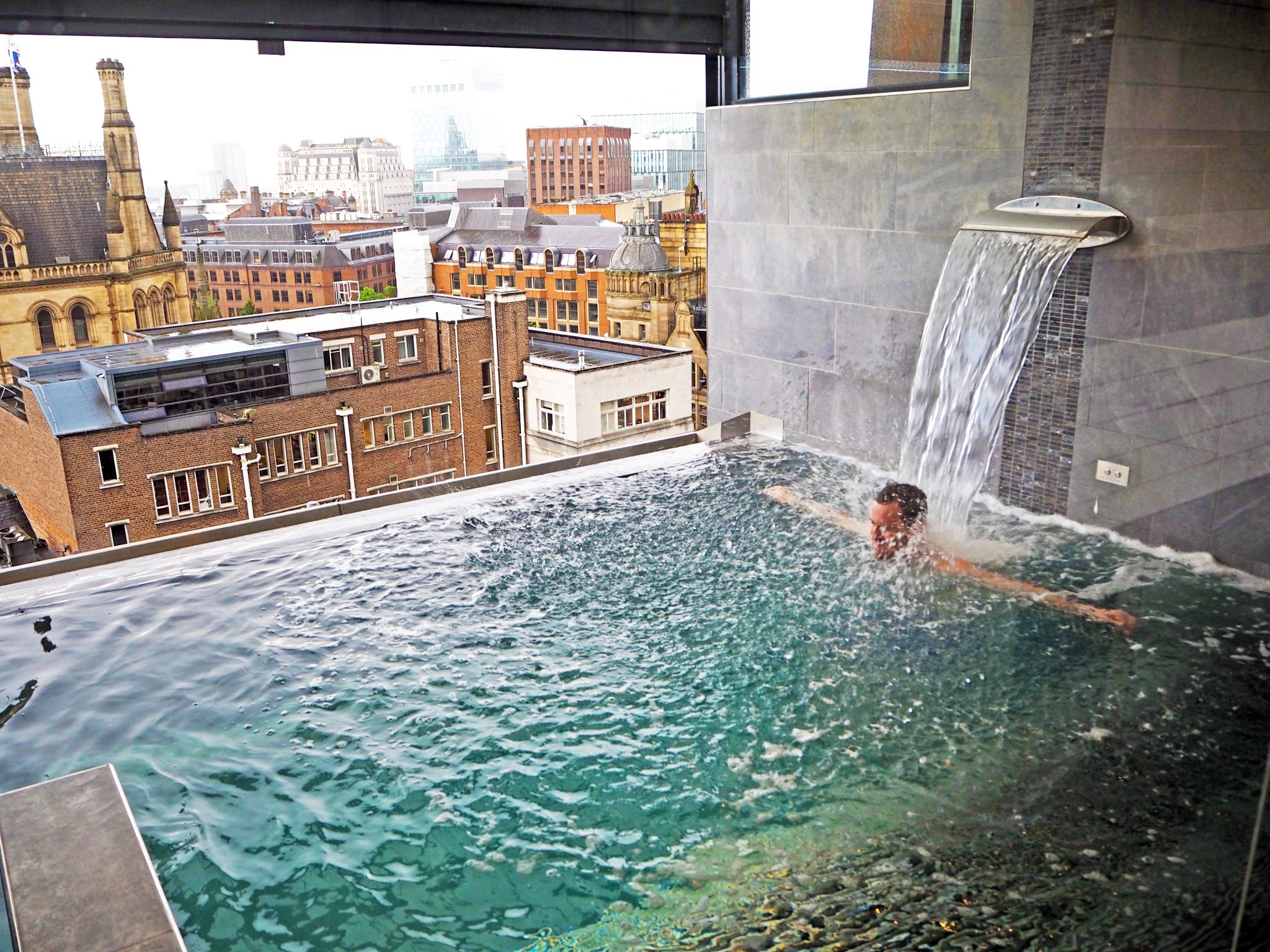 After a bite to eat, we headed up to the spa and infinity pool. To our delight we actually had the whole thing to ourselves, so it was lovely to relax and take in the views in such a peaceful place in the middle of a bustling city. The pool also has a phone just outside, where you can call down to the bar for a drink or two to sip whilst relaxing, which we of course did, and enjoyed a couple of cold beers in the warm pool, switching on the bubbles as and when we pleased.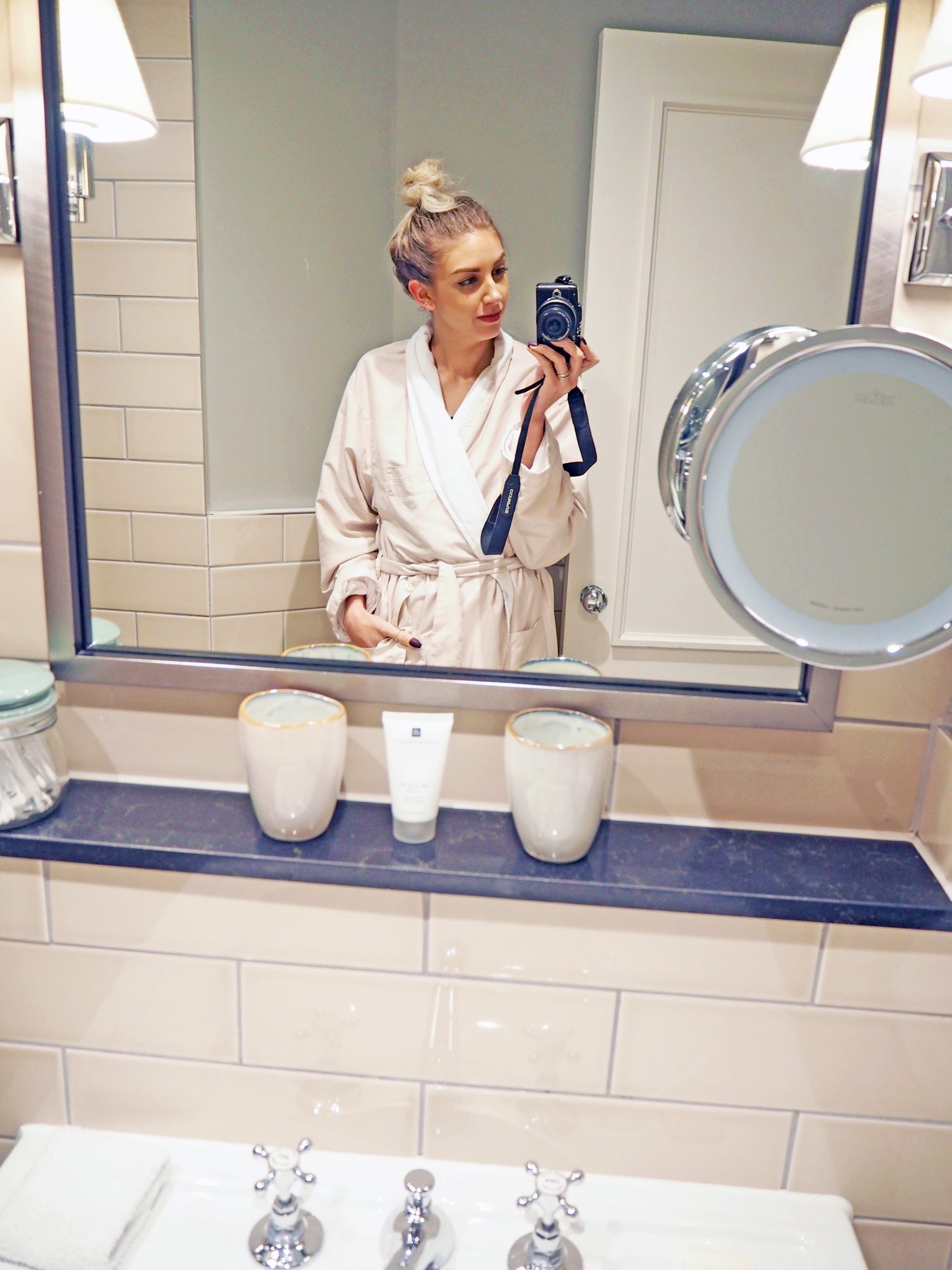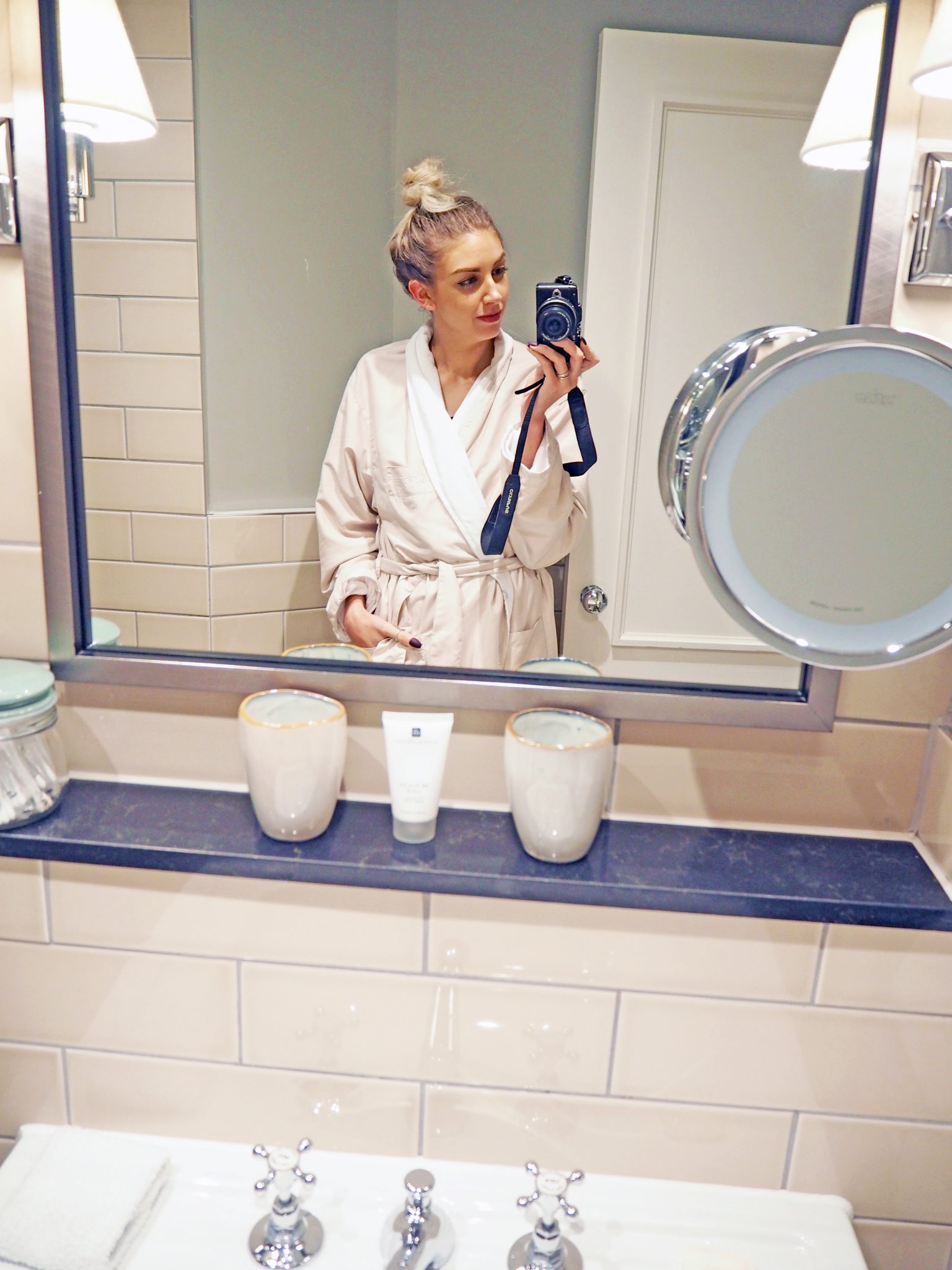 After an amazing day we headed back up to the room to get ready for our evening. After a sleep in one of the comfiest beds ever, we actually had to get up and check out, and so unfortunately didn't get to try the breakfast – which I will 100% be back for.
We had such a lovely stay, and from beginning to end we felt completely looked after and comfortable in the King Street Townhouse. This is definitely one of my favourite hotels I have stayed in, and would highly recommend it if you're visiting Manchester or looking for a luxurious stay in the city.
You can head to the website here for more information and availability.
LL x