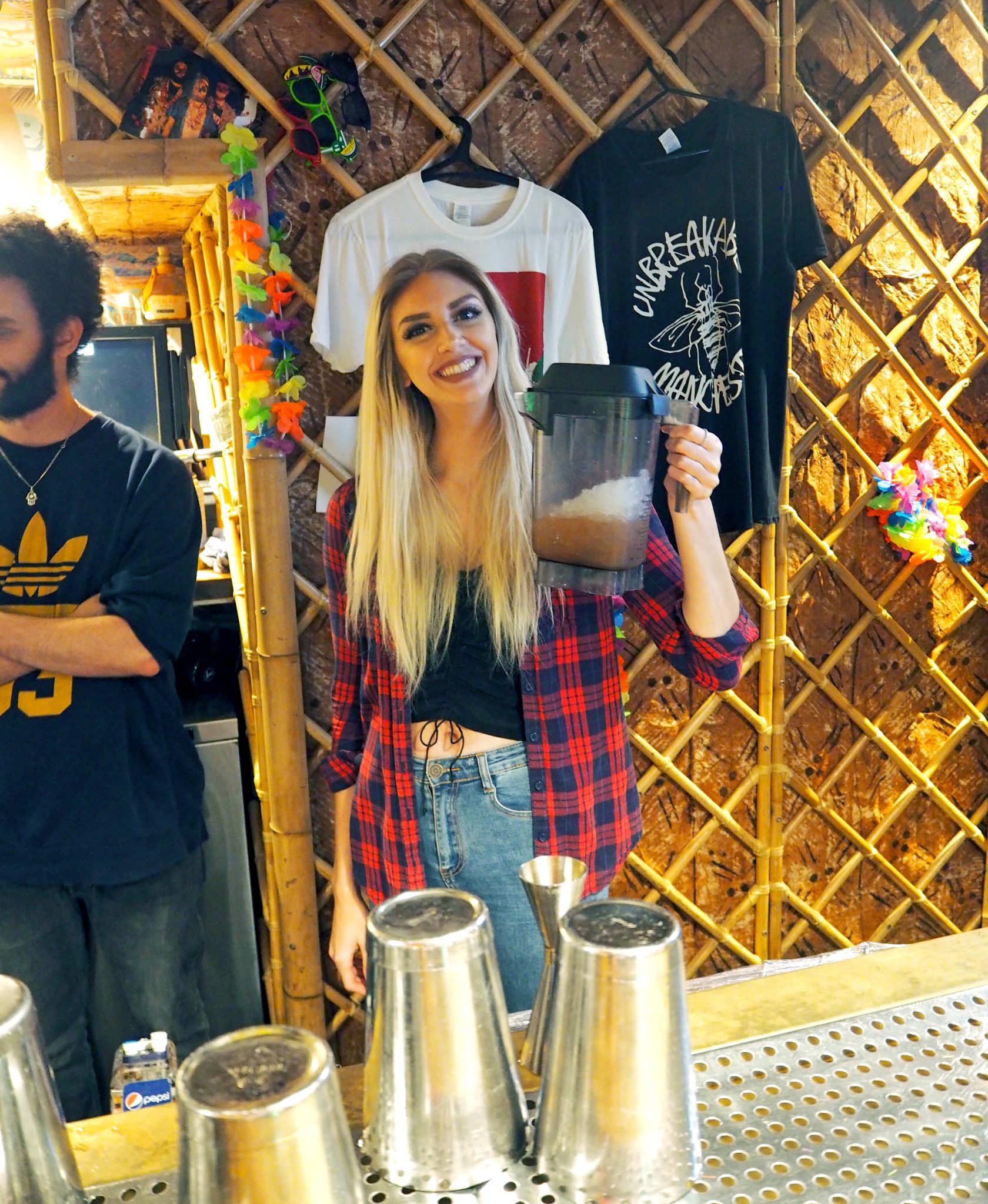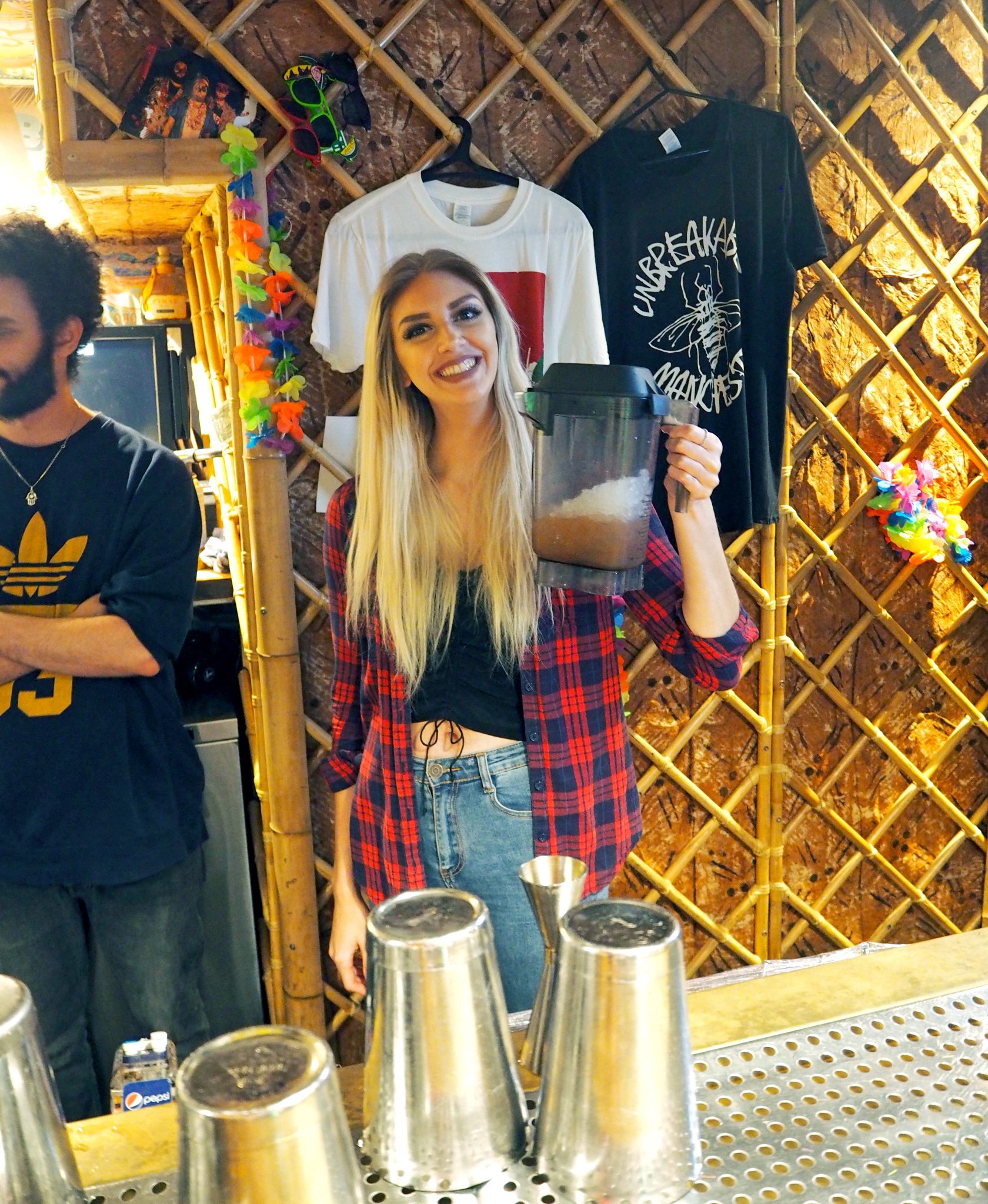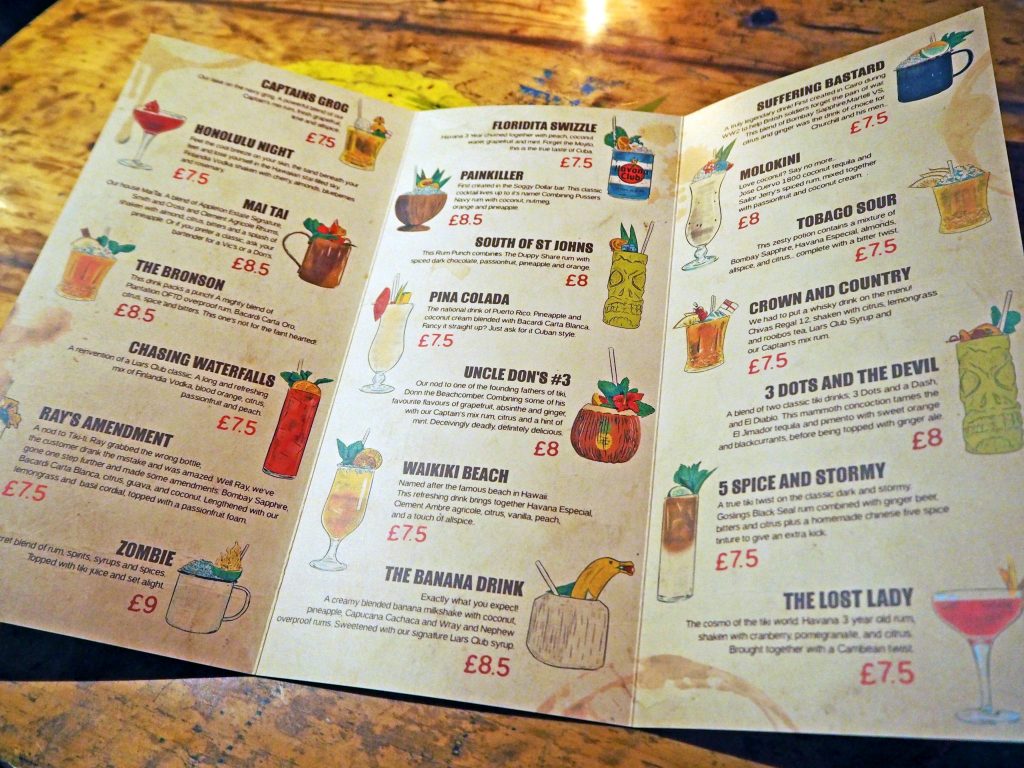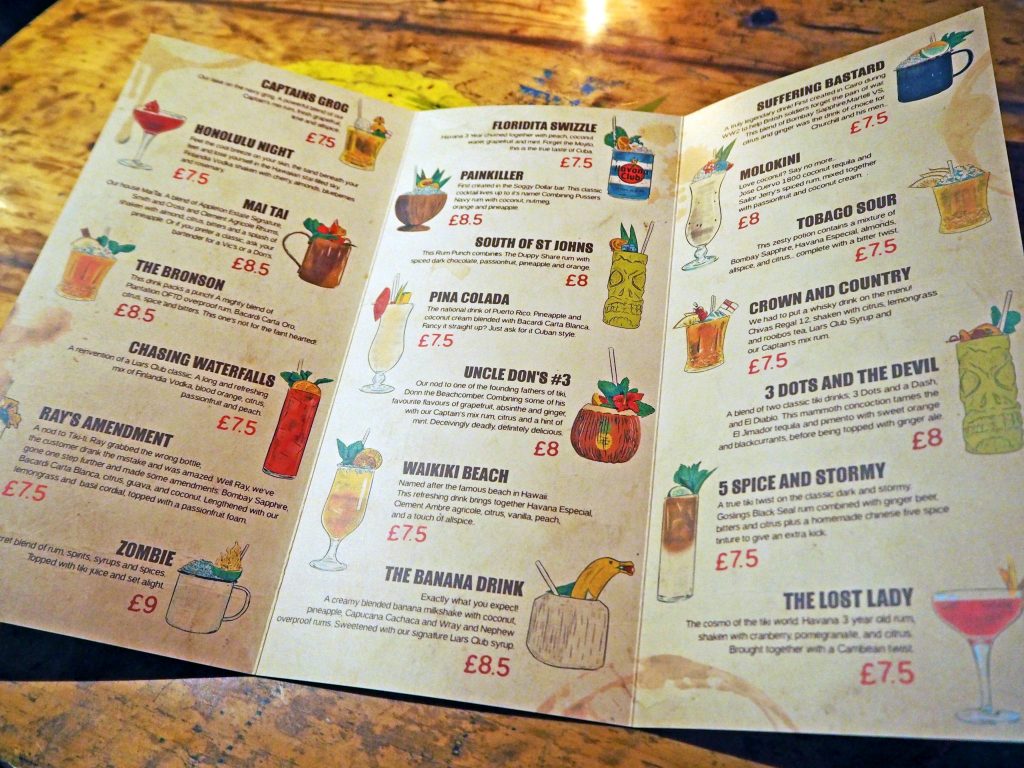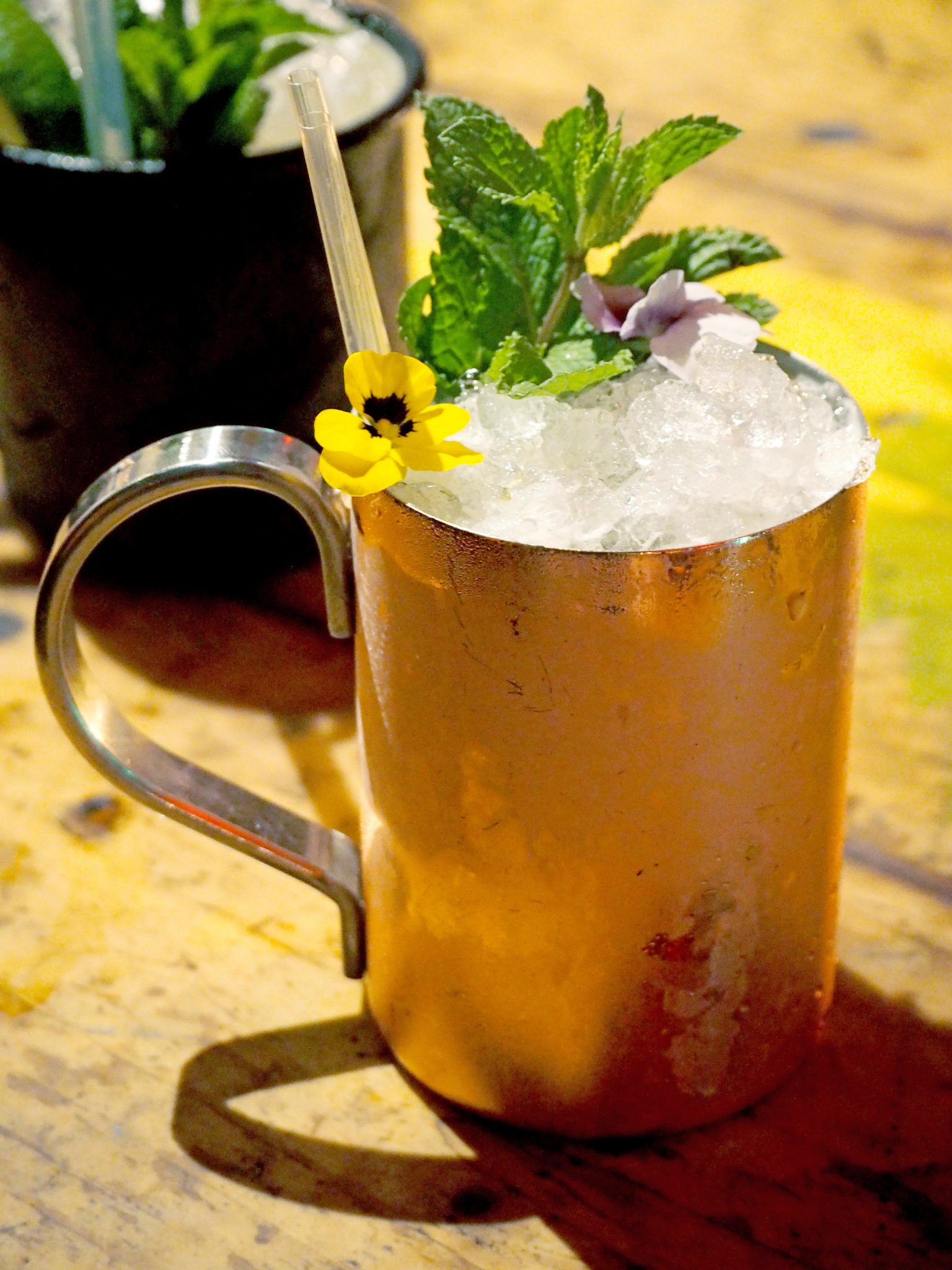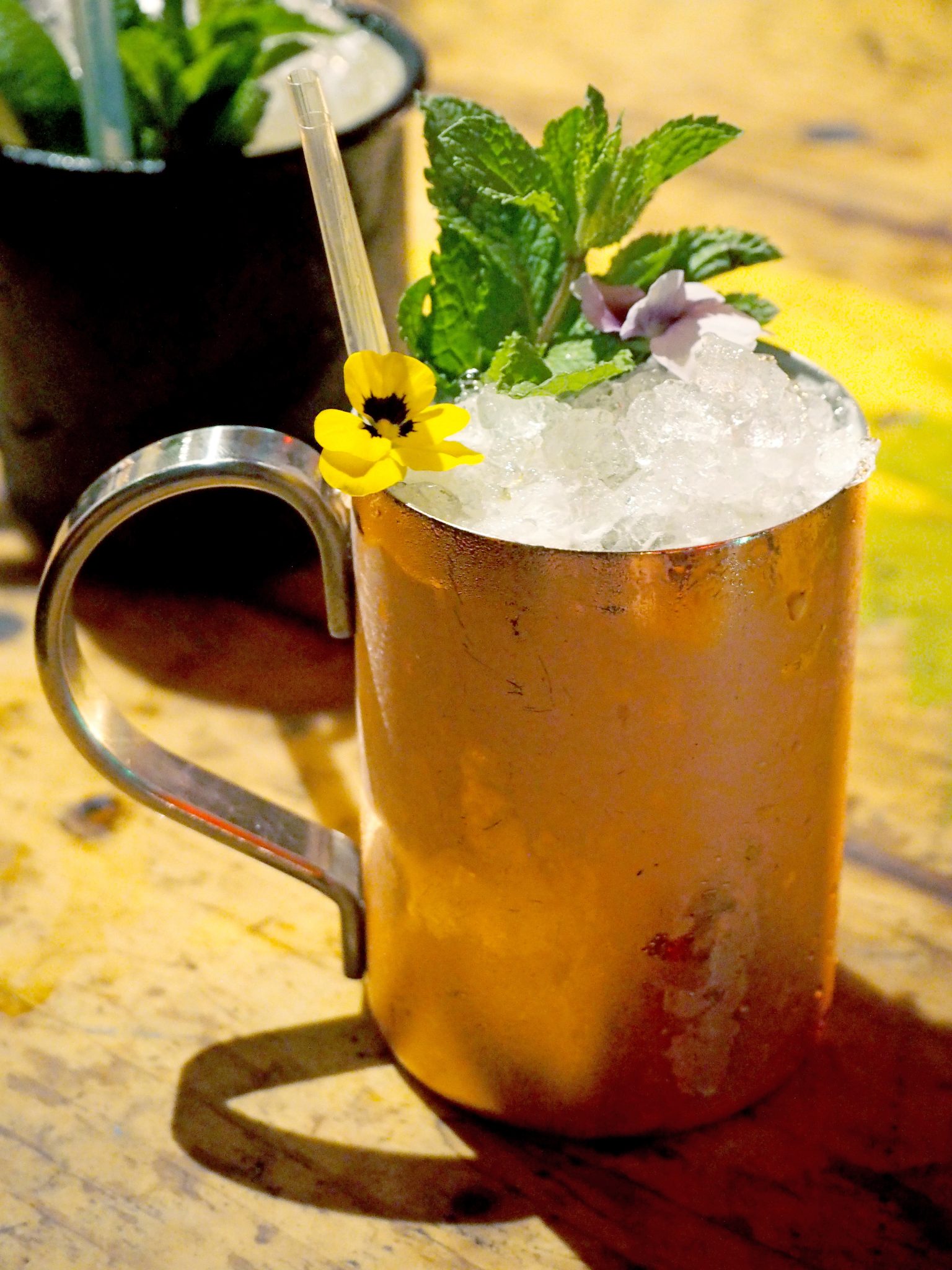 I'm sure you will have noticed that I am partial to a cocktail or five; and with the endless selection of bars in manchester, it's hard not to be! I always love trying new bars and seeing what new cocktails they have to offer, but one of my all time favourites has to be The Liars Club. When I worked in Spinningfields, this was always our after work drinks venue of choice, and it was also one of mine and Jonathan's first dates, so it's always somewhere we like to go for a cocktail when we are going for drinks.
The Liars Club is a cool, underground hideaway with a selection of tiki cocktails, a daily happy hour and epic soundtrack consisting of everything from hip hop to reggae. The bar recently underwent a makeover, and so the menu has followed suit and added a selection of new cocktails, so we were invited down to try some of the new drinks and take part in a masterclass to create our own tiki cocktails.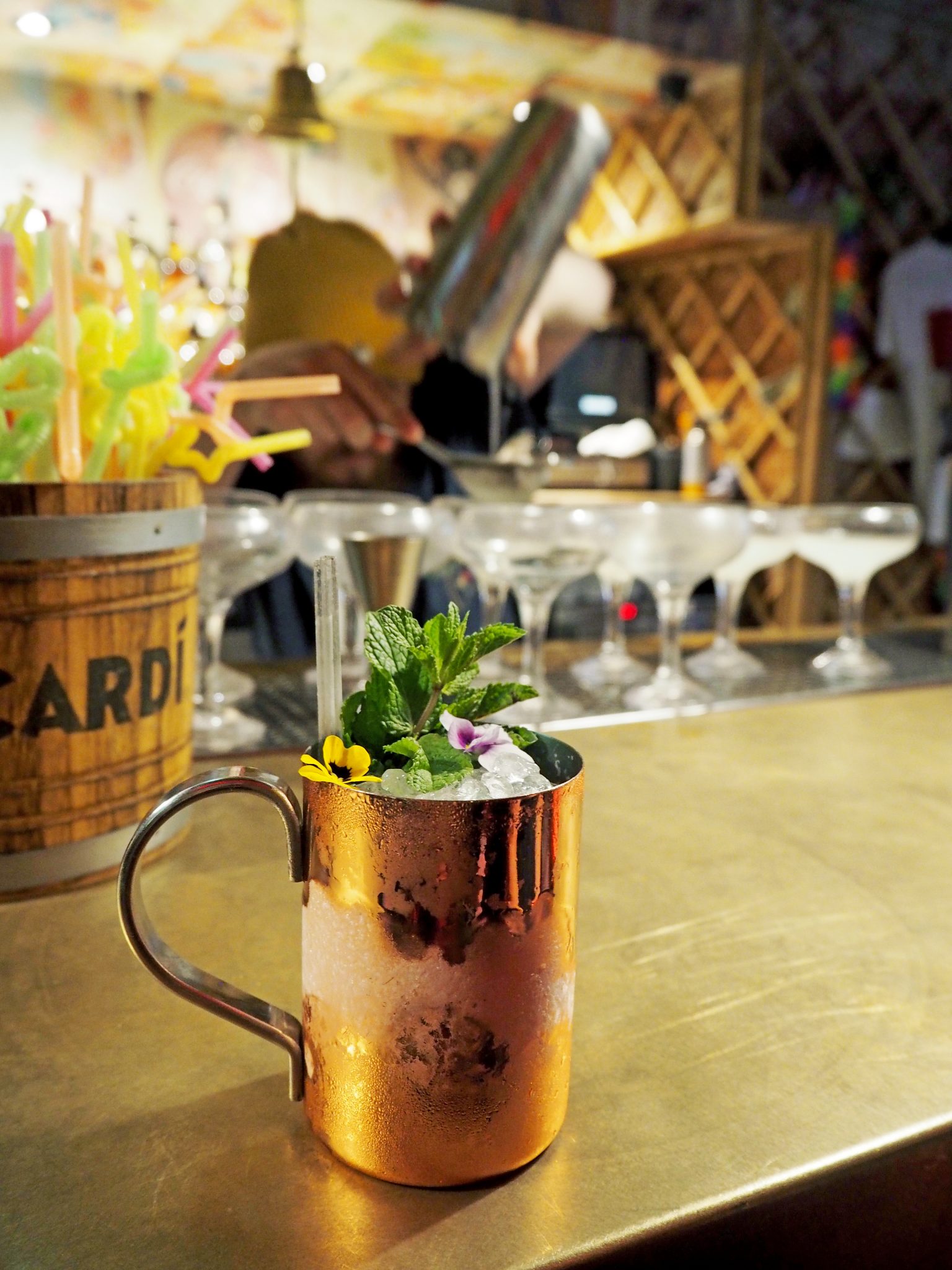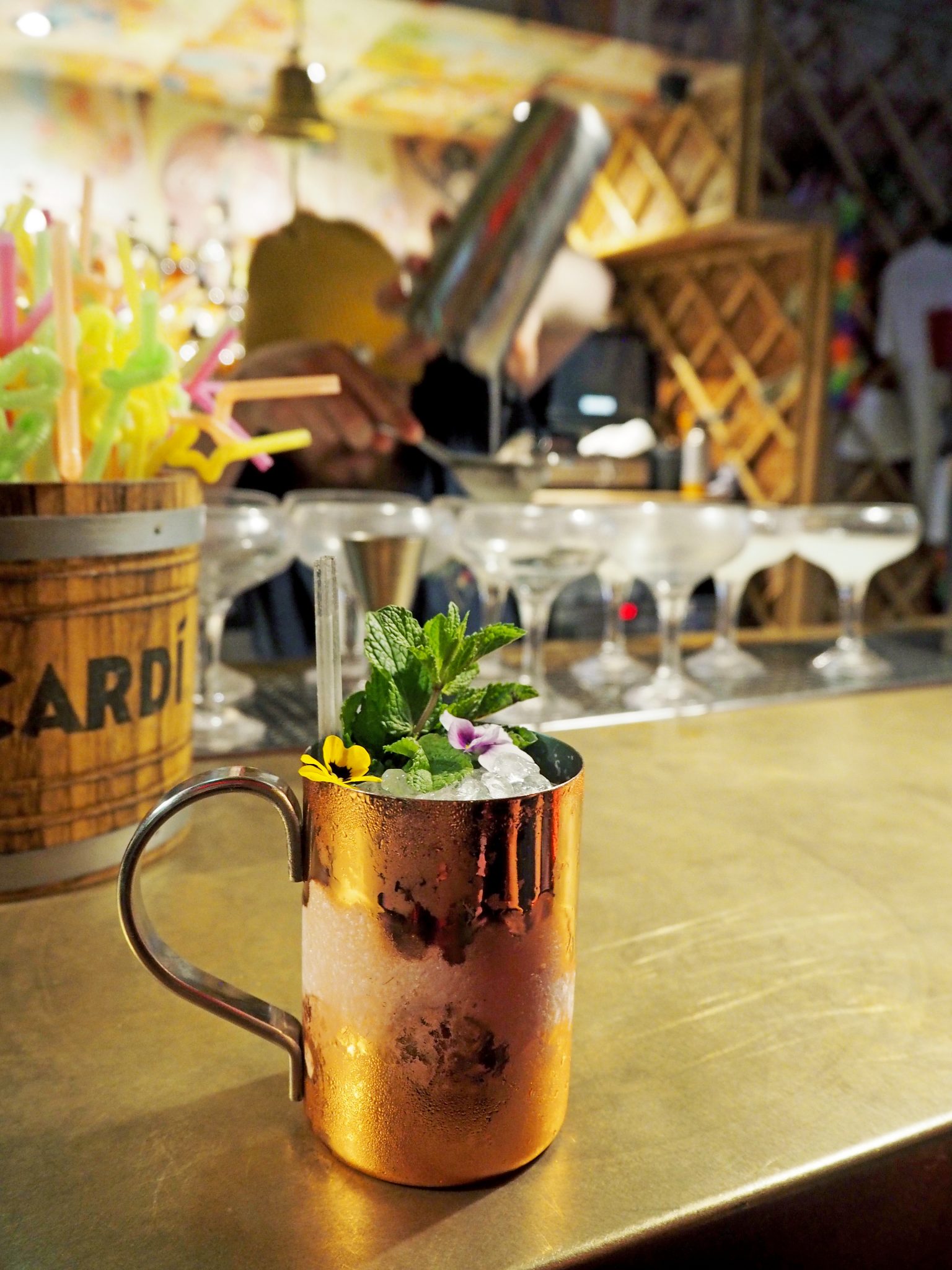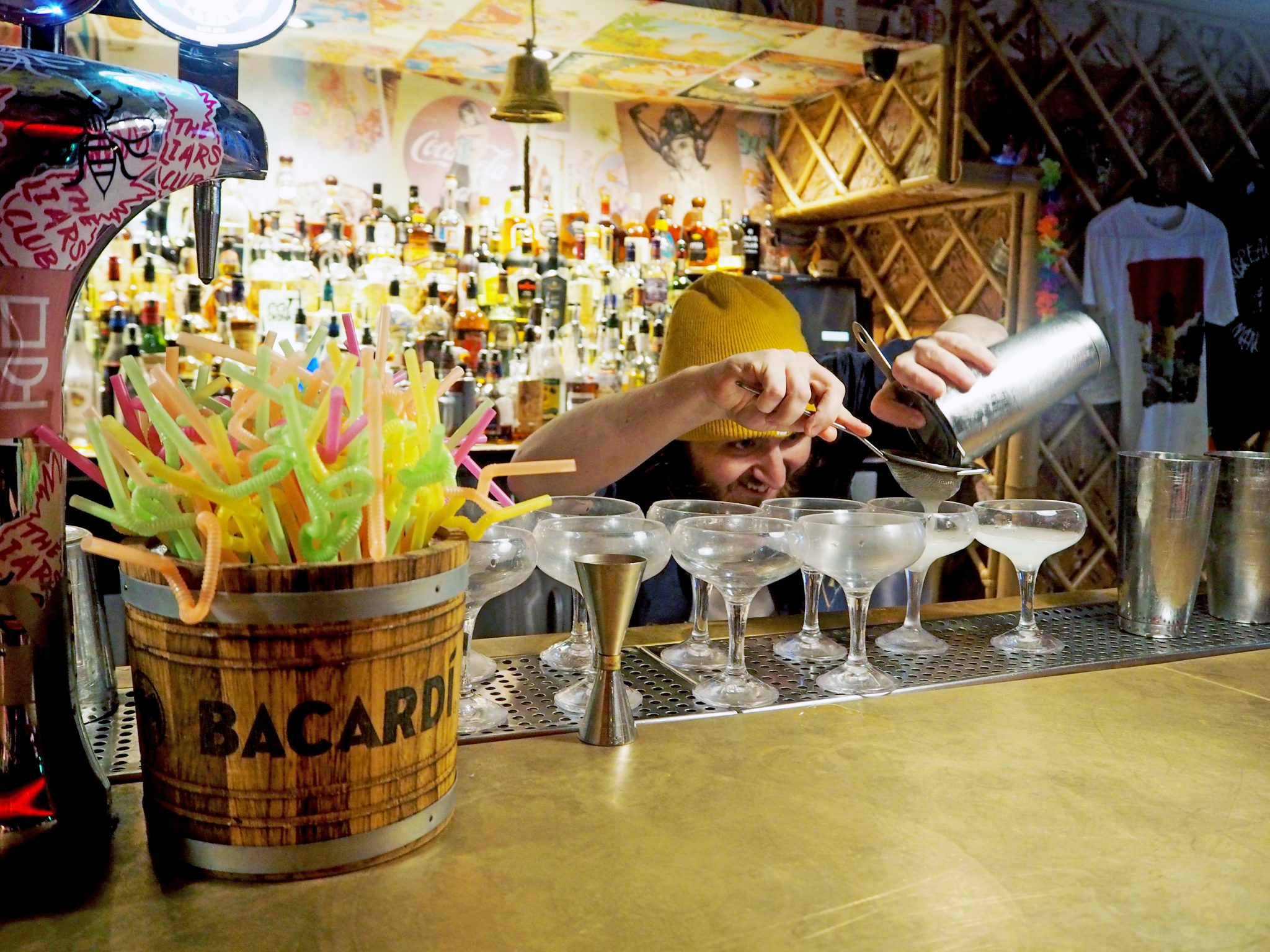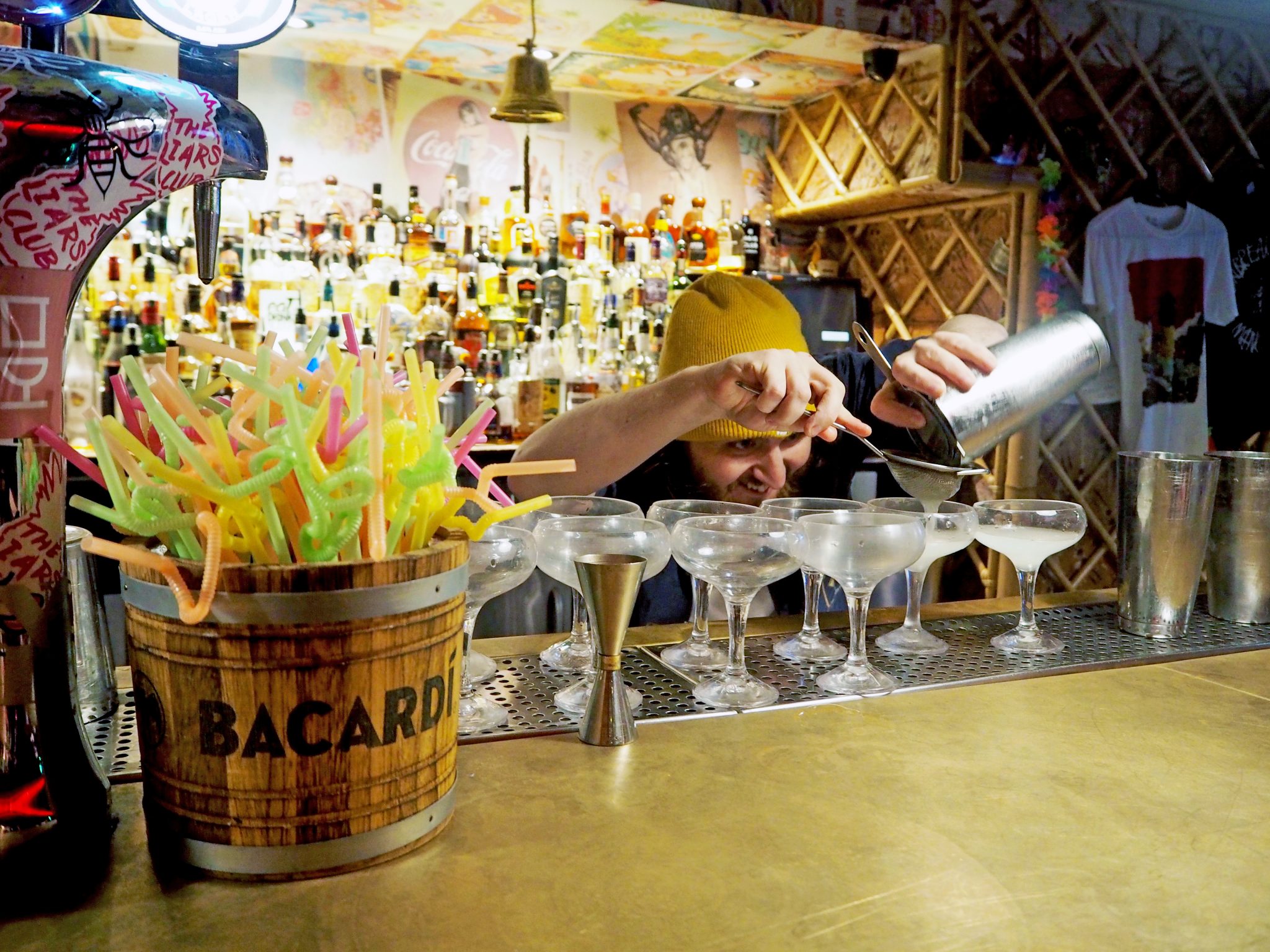 Upon arrival we ordered a cocktail of choice, so I opted for one of my all time faves – a Mai Tai. A strong but equally delicious drink, it came served in this super cute copper mug with fresh mint and edible flowers. Whilst we sipped these, we were given a quick overview of the new menu and were then shown how to create the perfect Daiquiri.
The personality of the staff is a huge part of this bar too – always friendly and of course keeping the crowd entertained whilst they made 20 Daiquiris in record speed, whilst making everyone laugh with their quirky historical tales of the cocktails.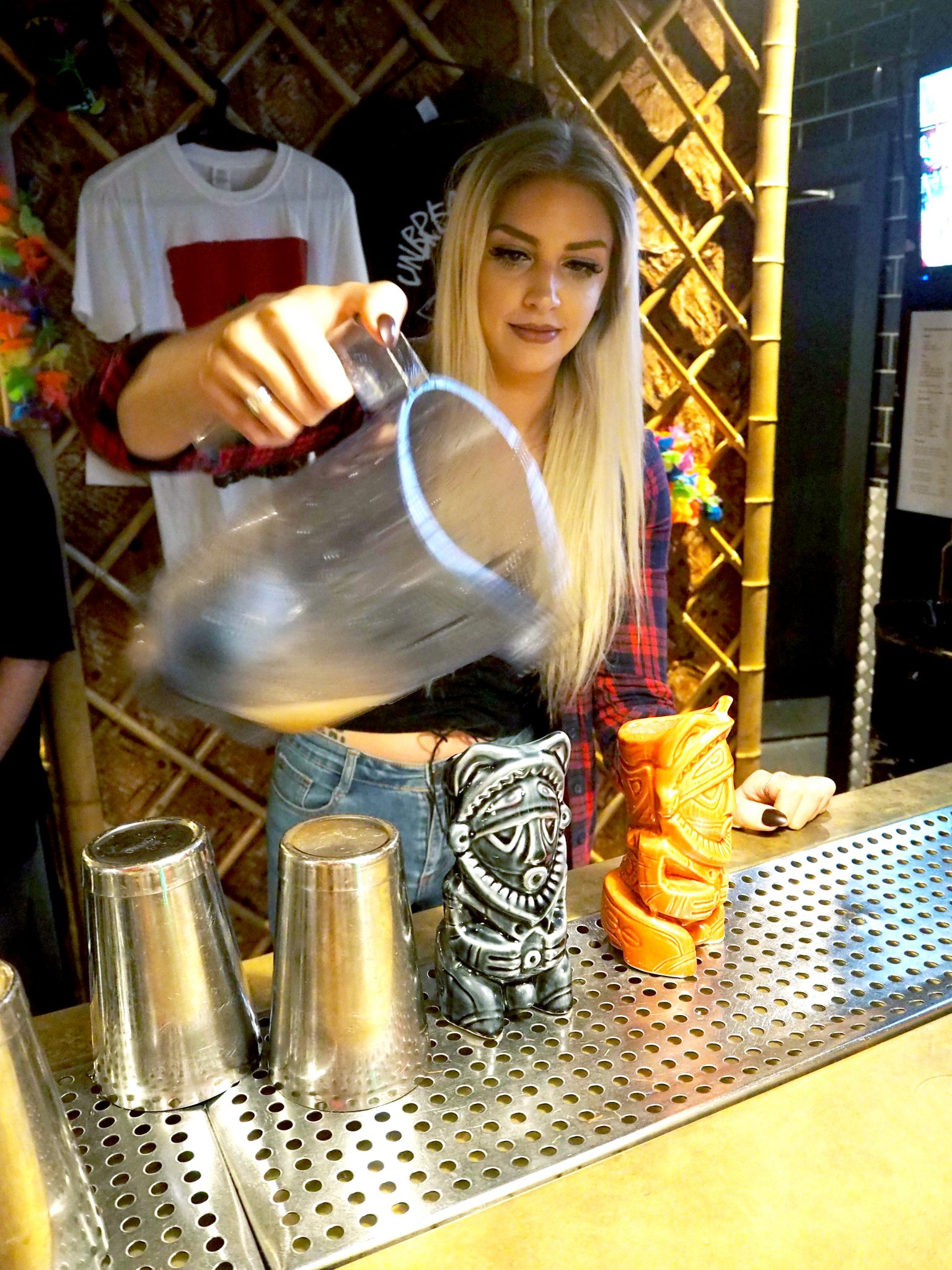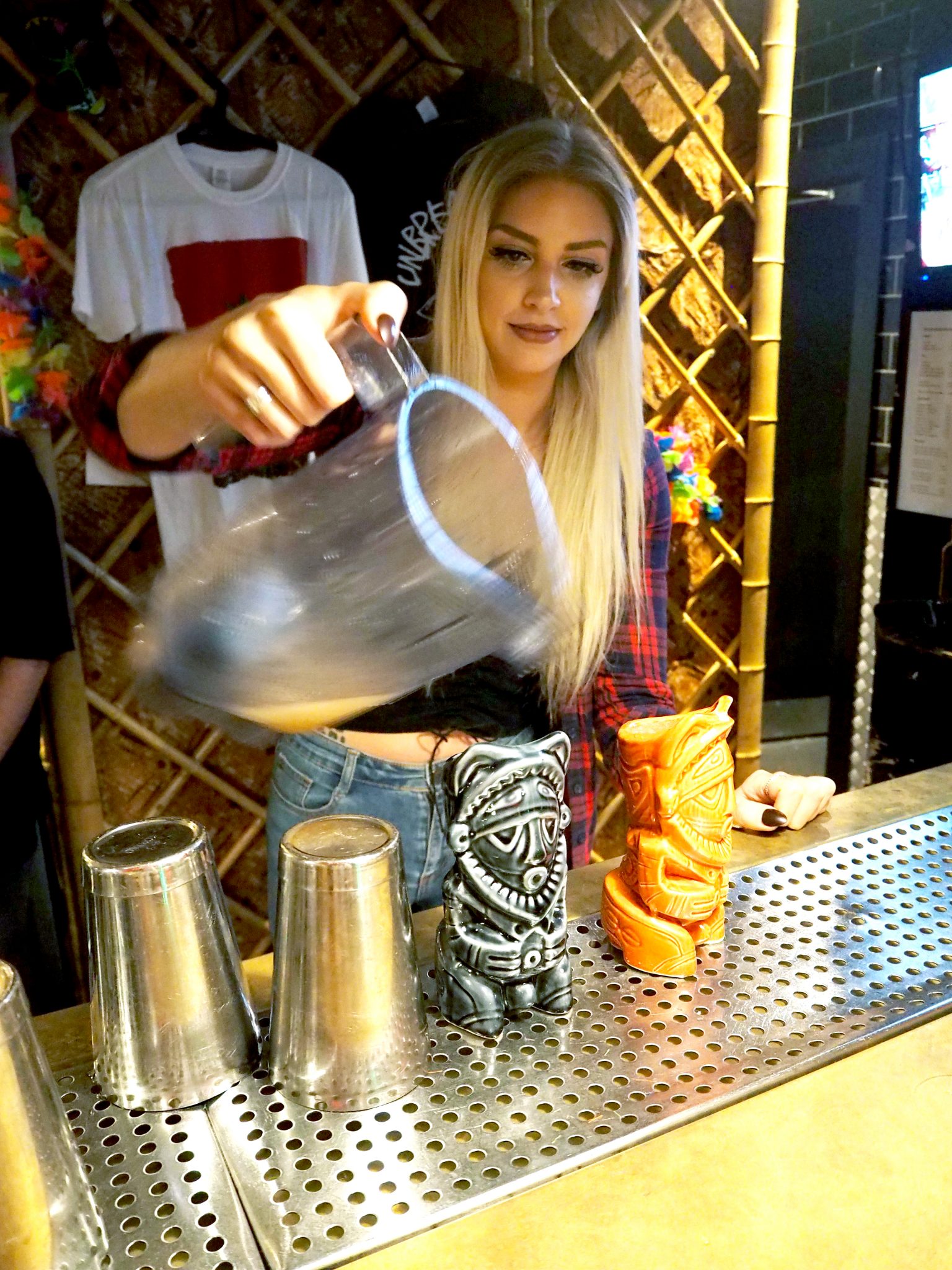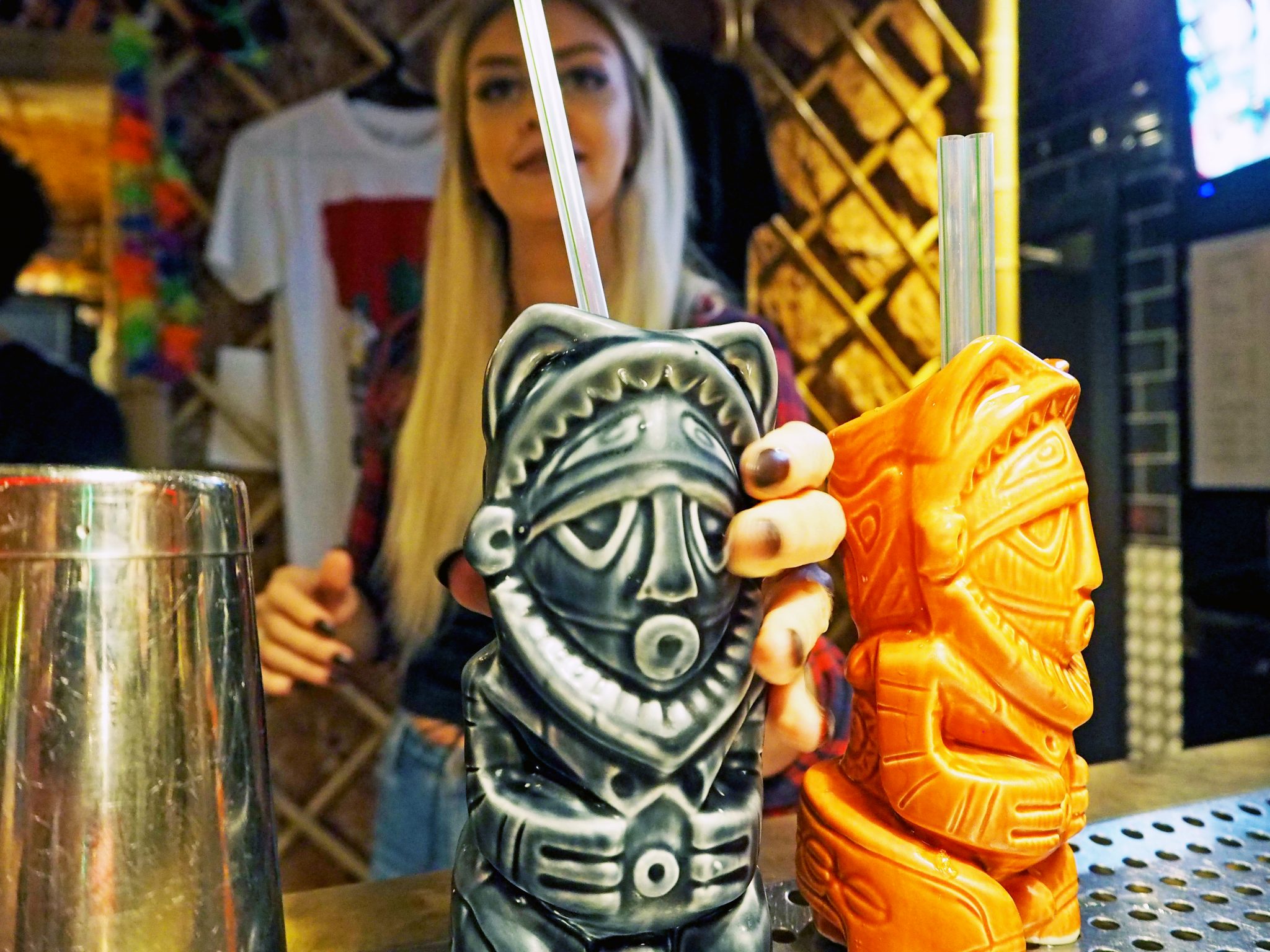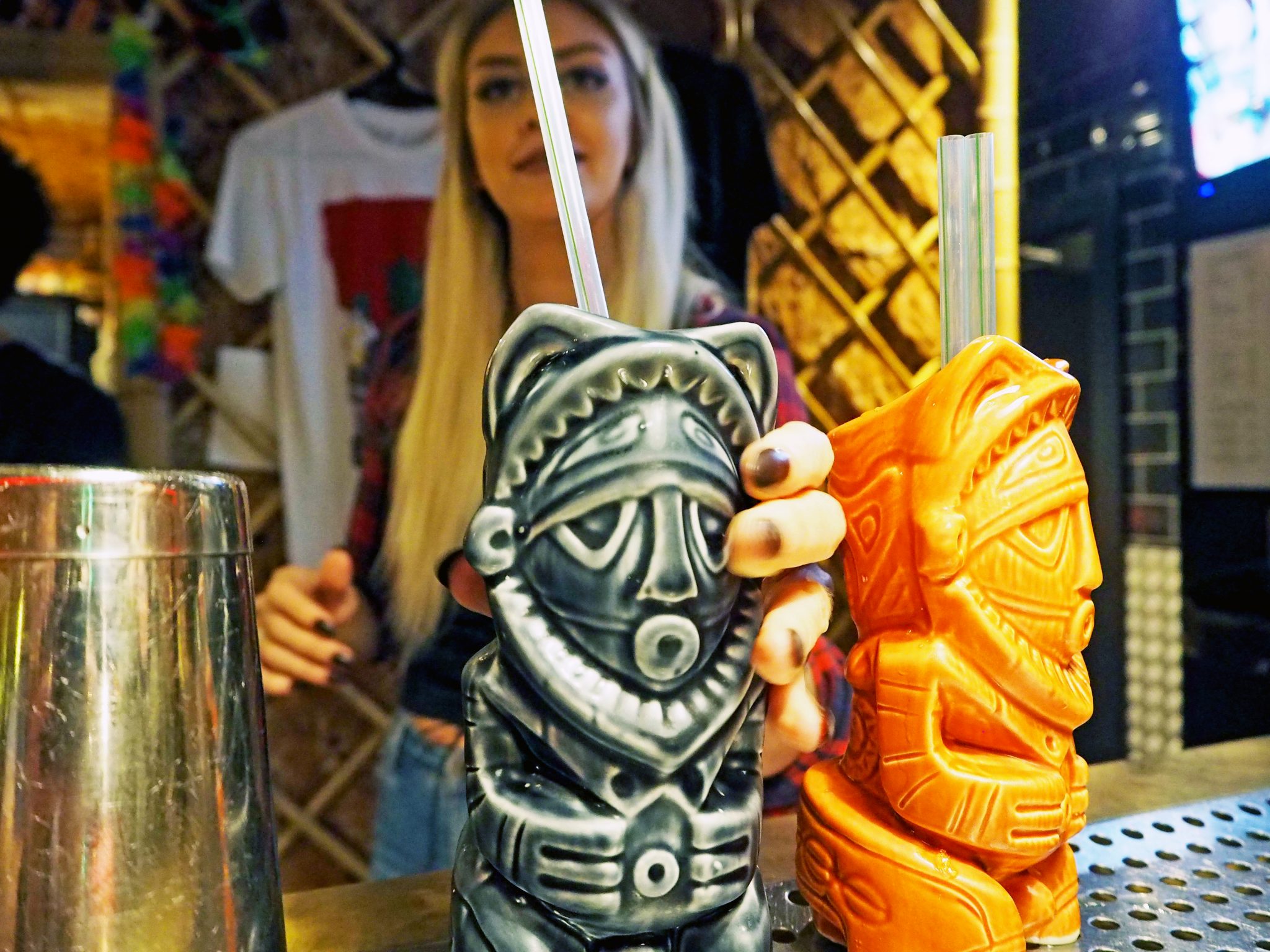 Next up it was our turn to have a go behind the bar. We made the '3 Dots and a Dash' cocktail, which is a variation of the '3 Dots and the Devil' from the new menu. We were talked through each ingredient and got to try a few, understanding what went into it and the flavours behind it (and obviously just because everyone wanted shots). We got to select our favourite glass from the weird and wonderful options on offer, so I went with one of the awesome little clay tiki men to hold my concoction.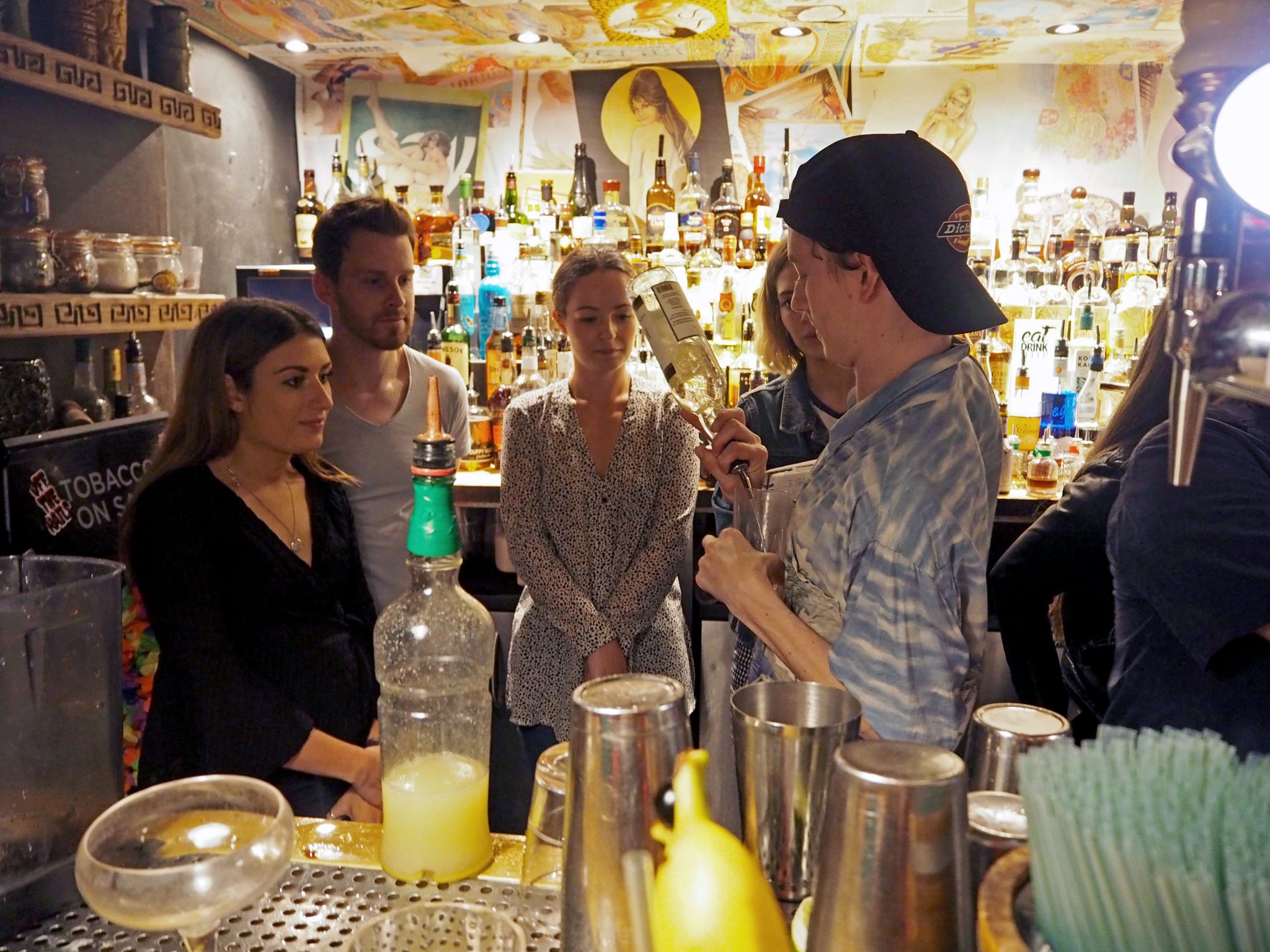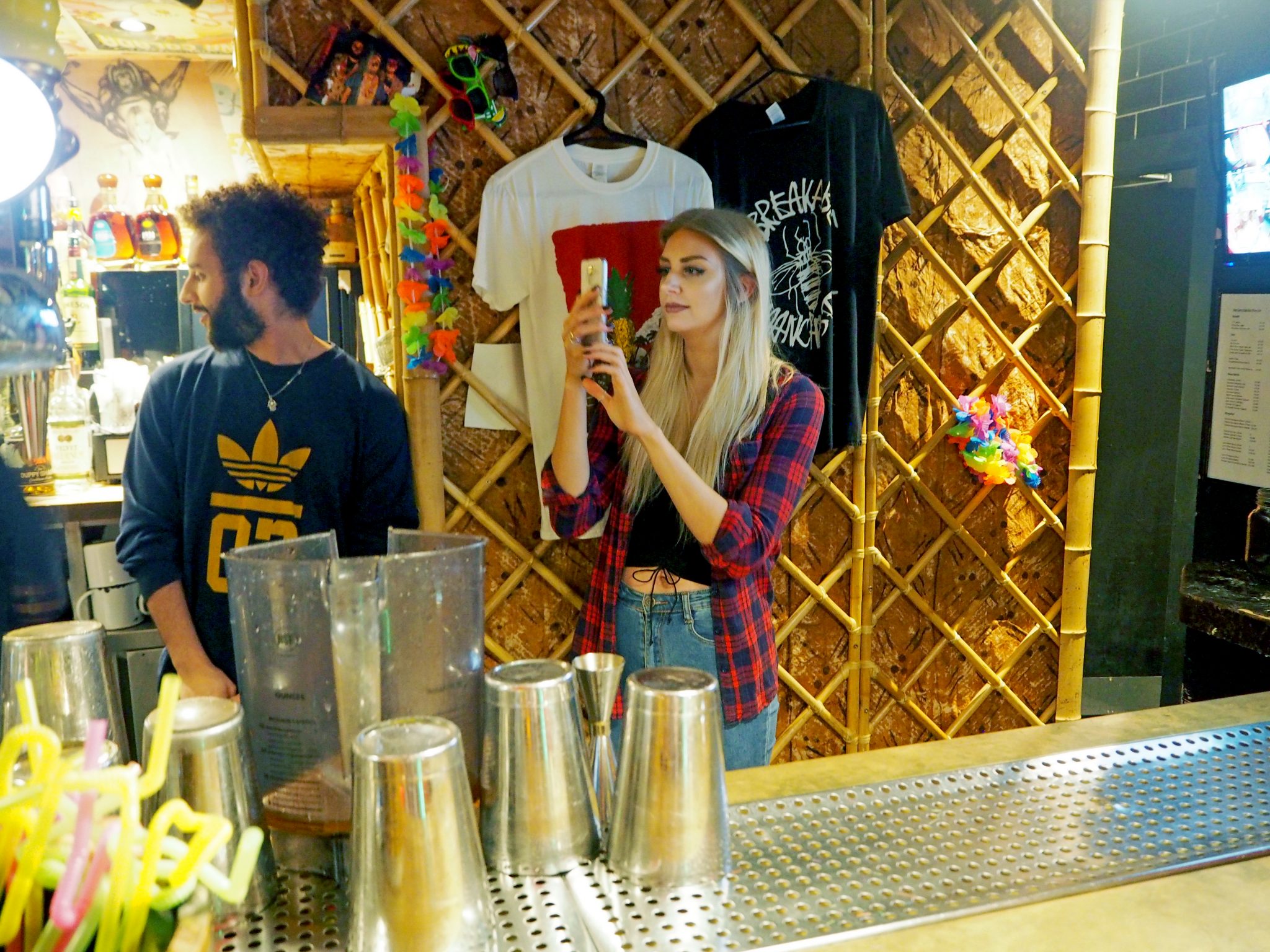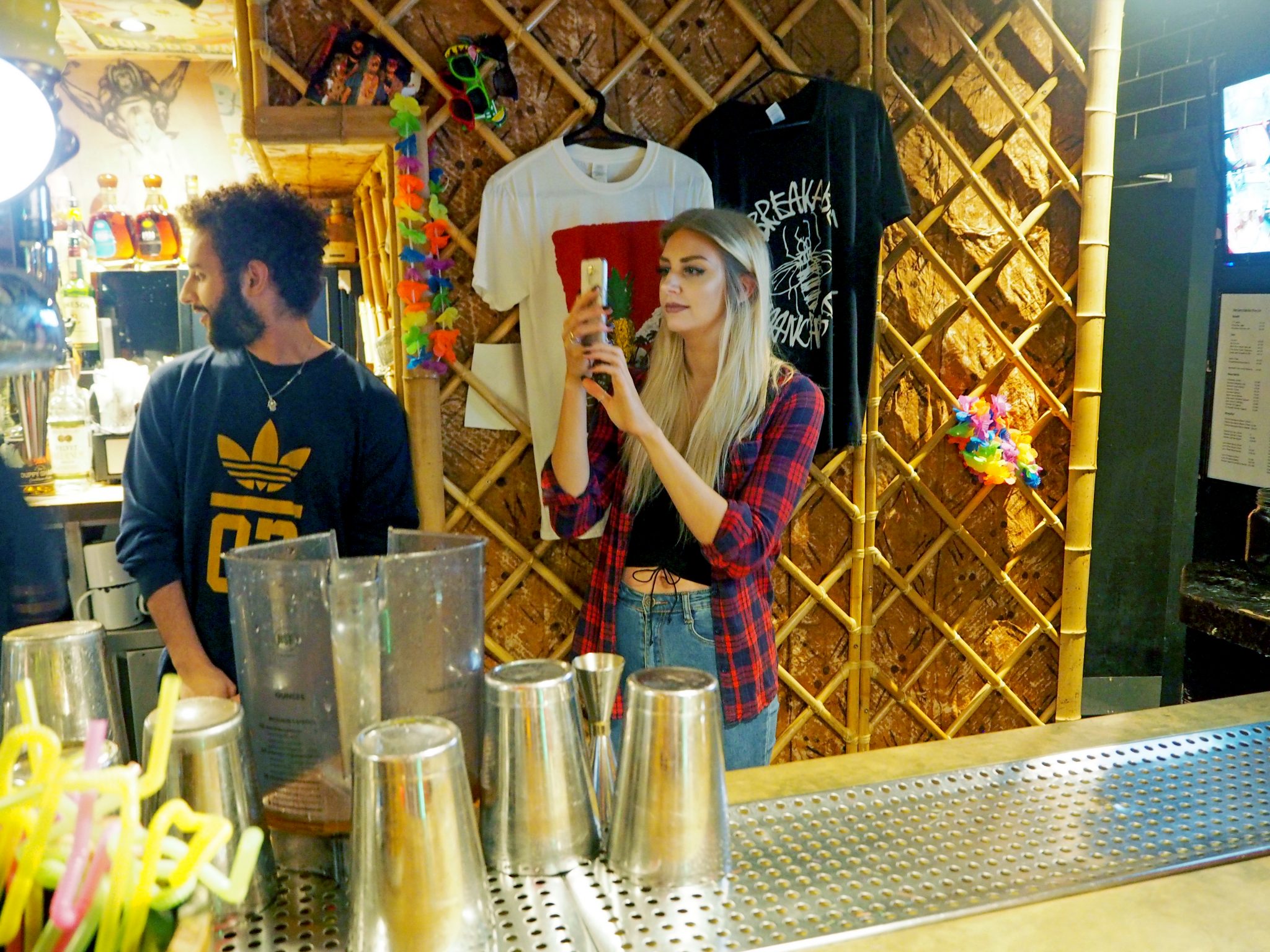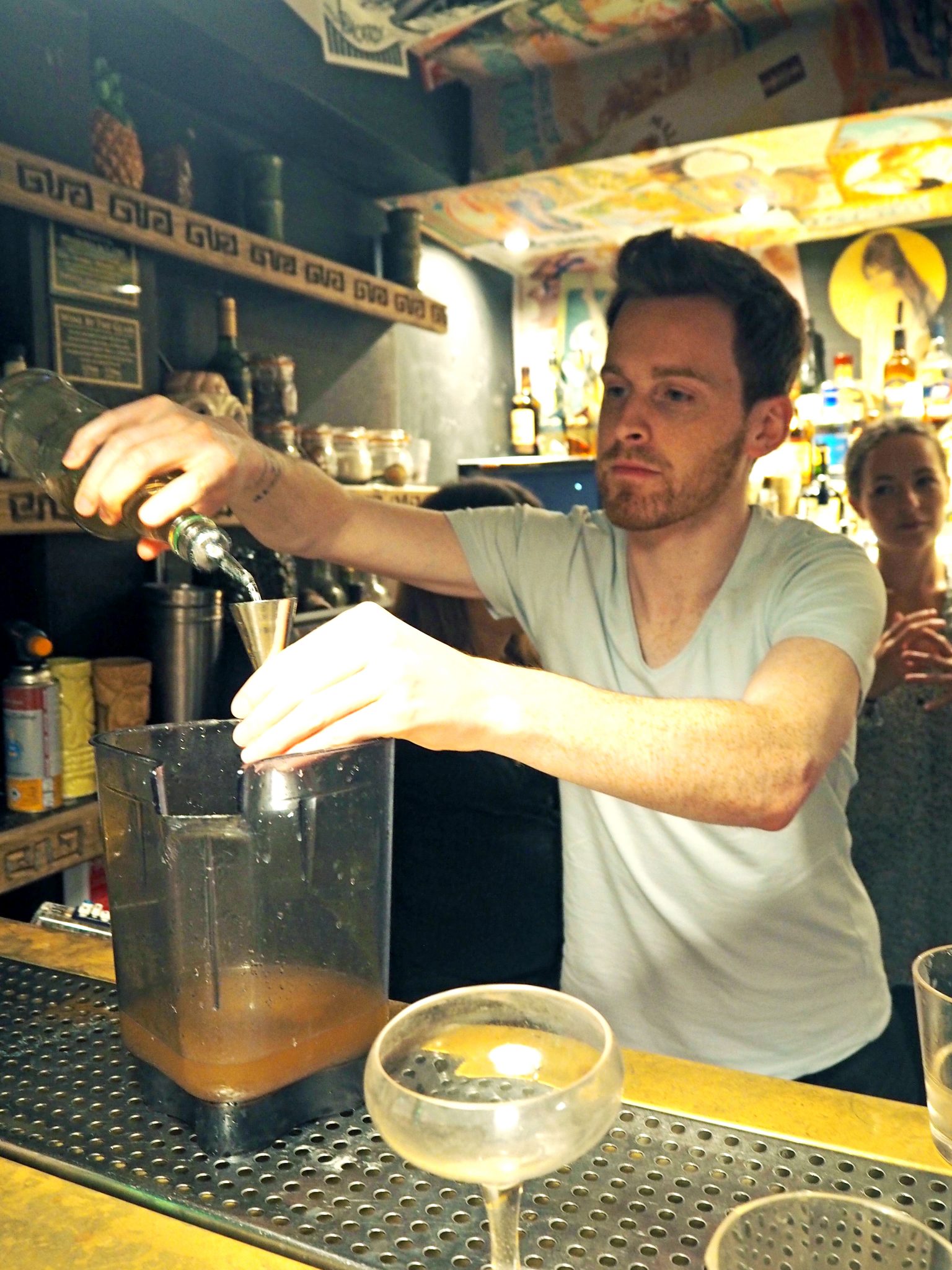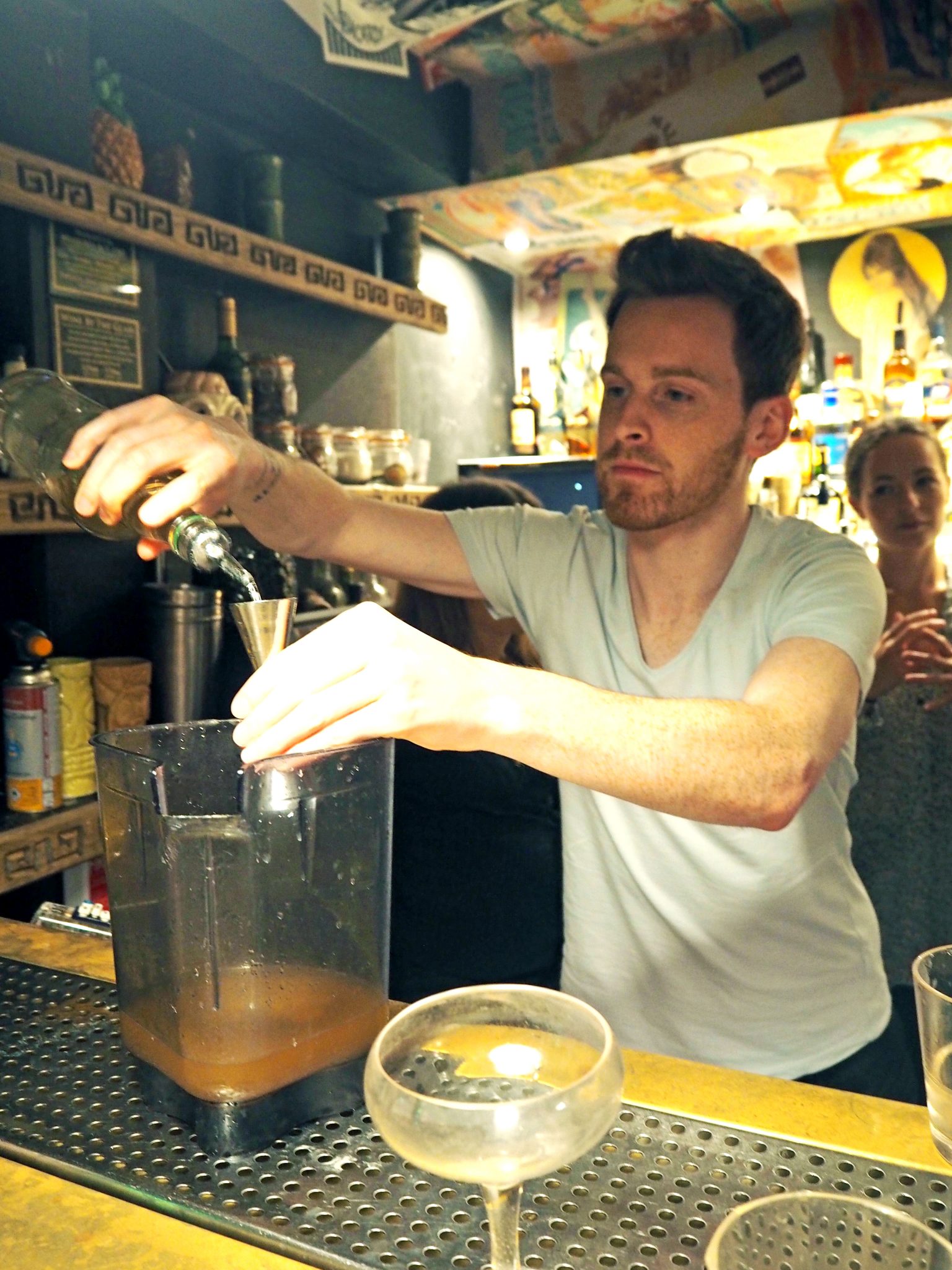 The other half of the guests then had their turn in making the cocktail, tasting the ingredients, and choosing the most unusual vessel. We were also told that there would be a prize for best garnish, so we could use anything behind the bar that we wanted to try and create something awesome to win the competition.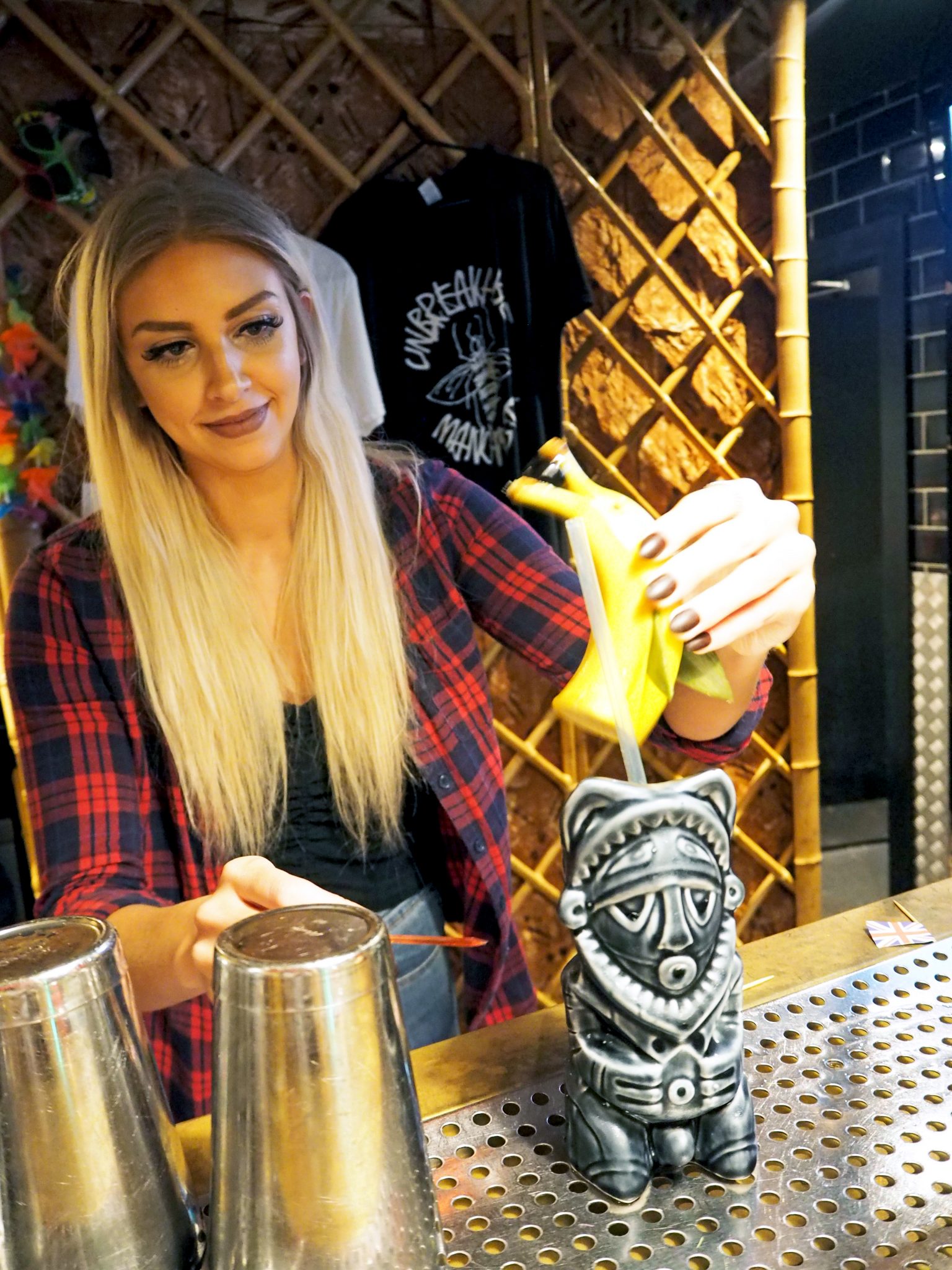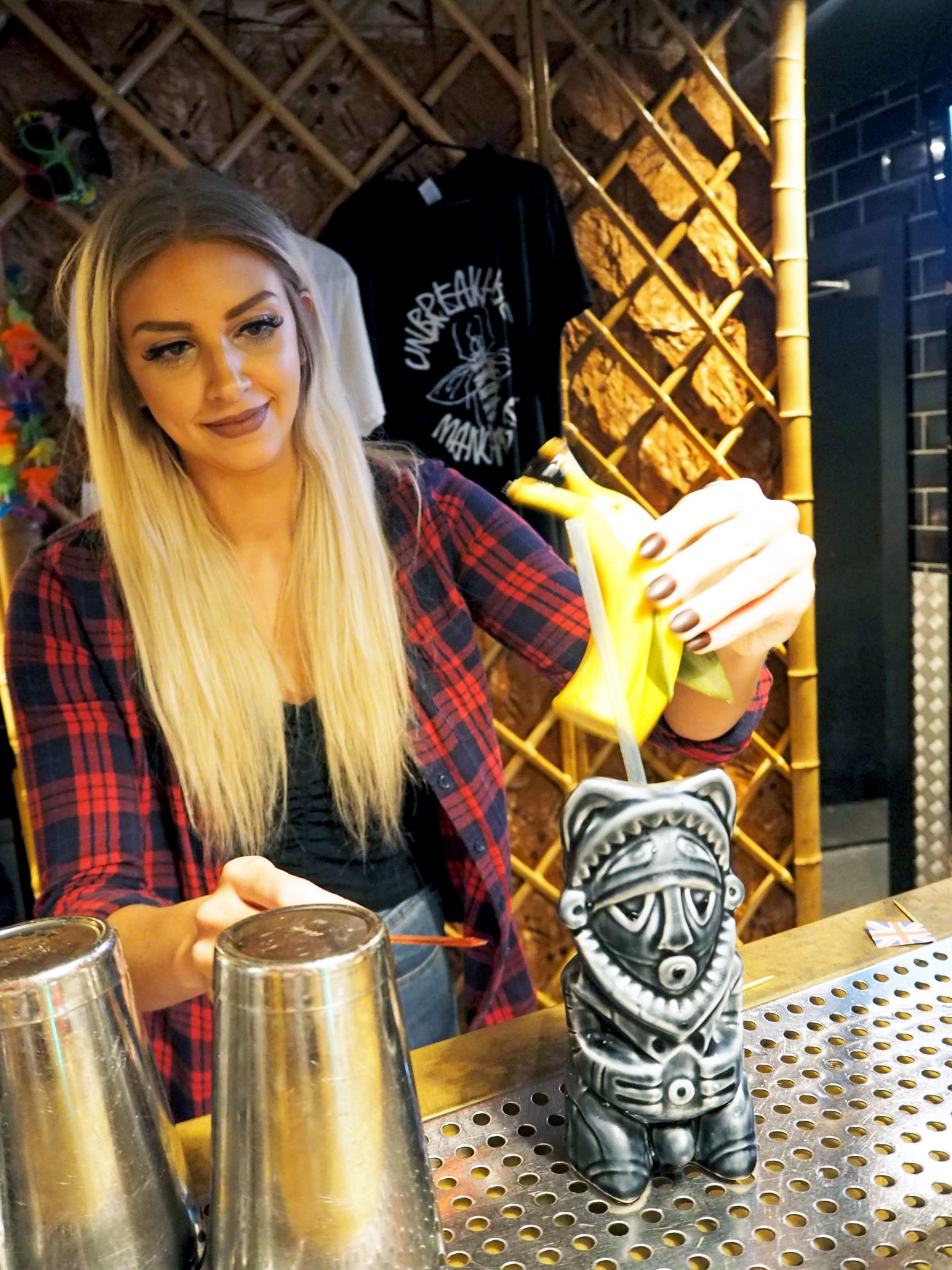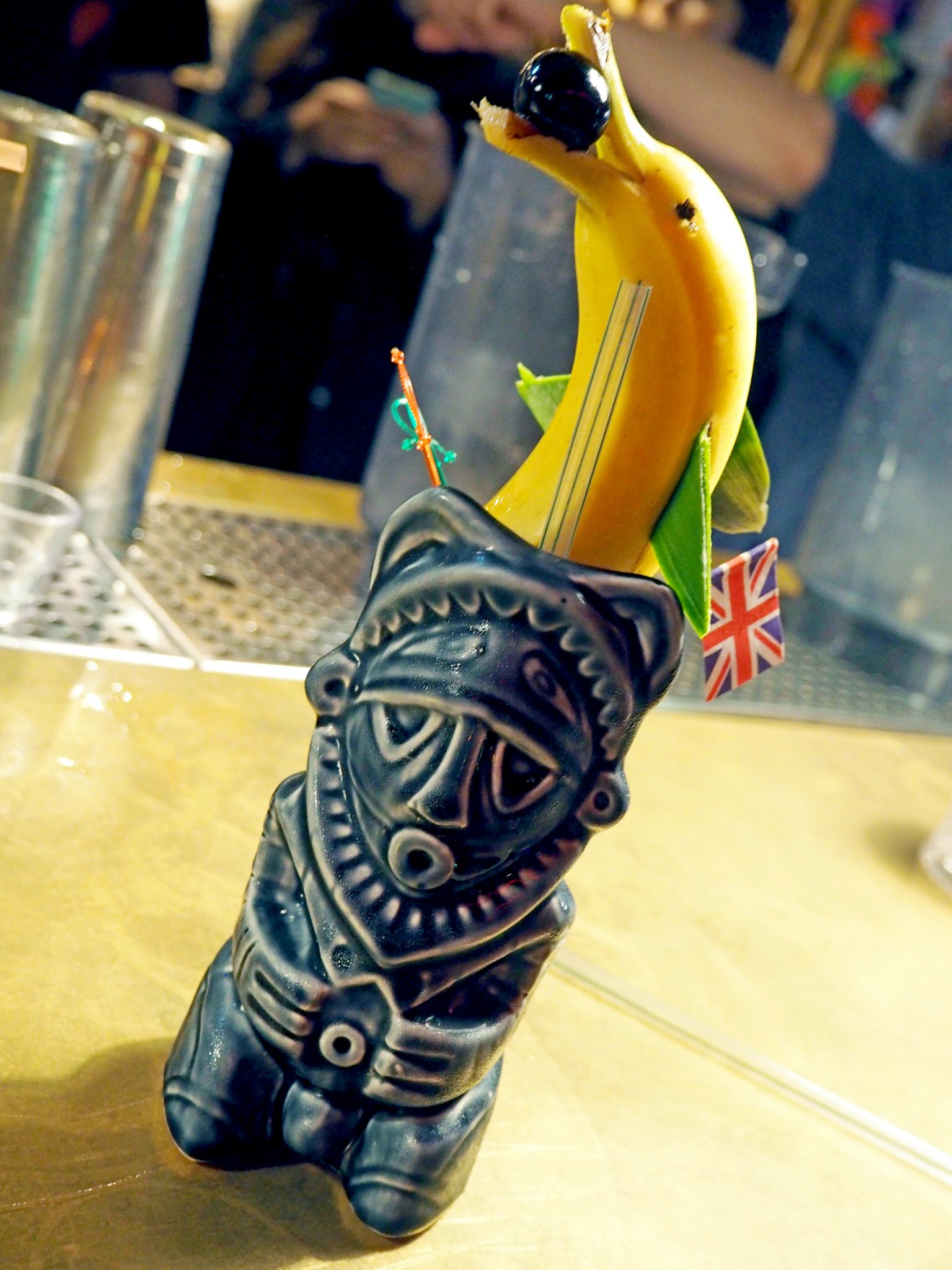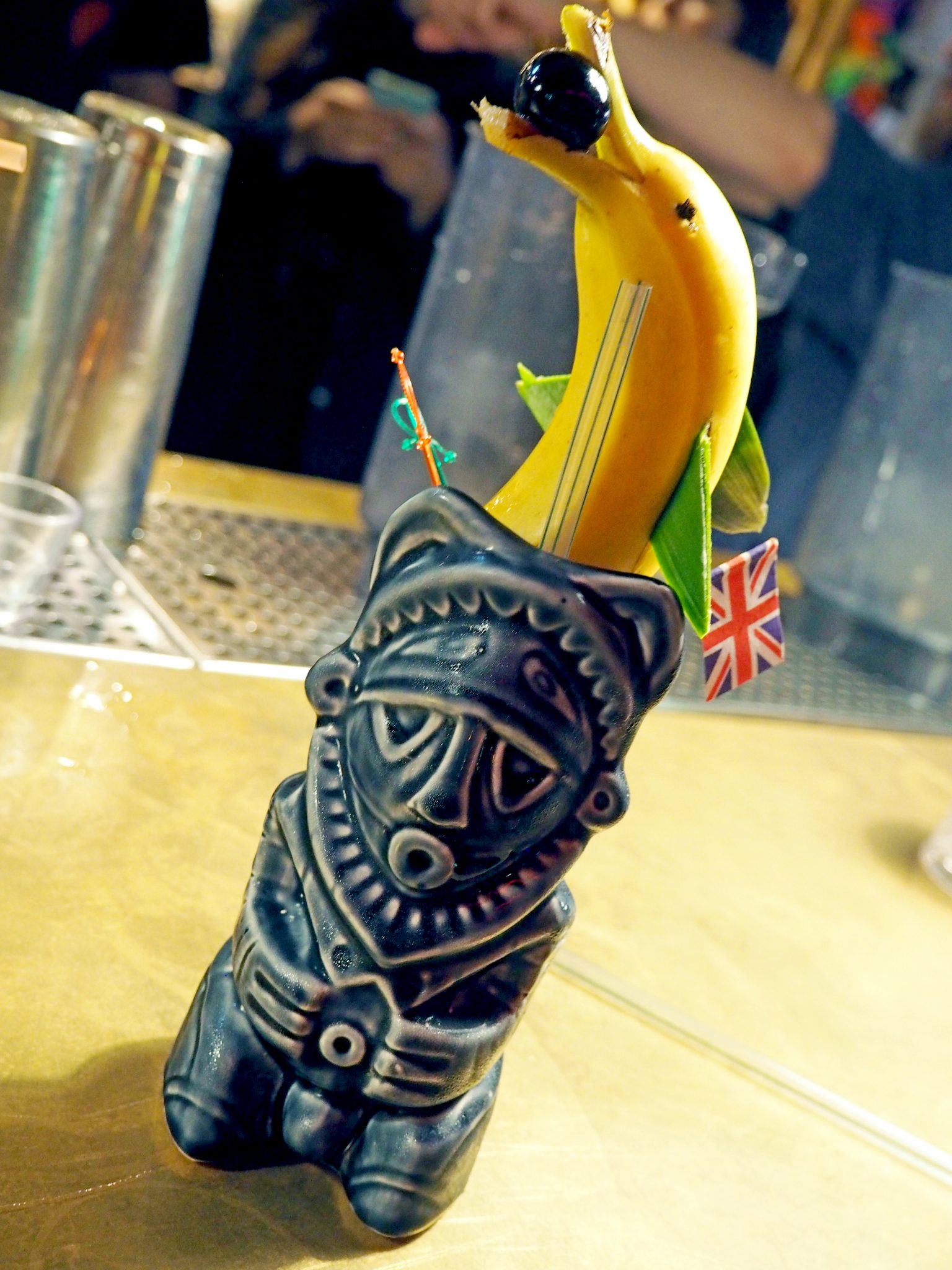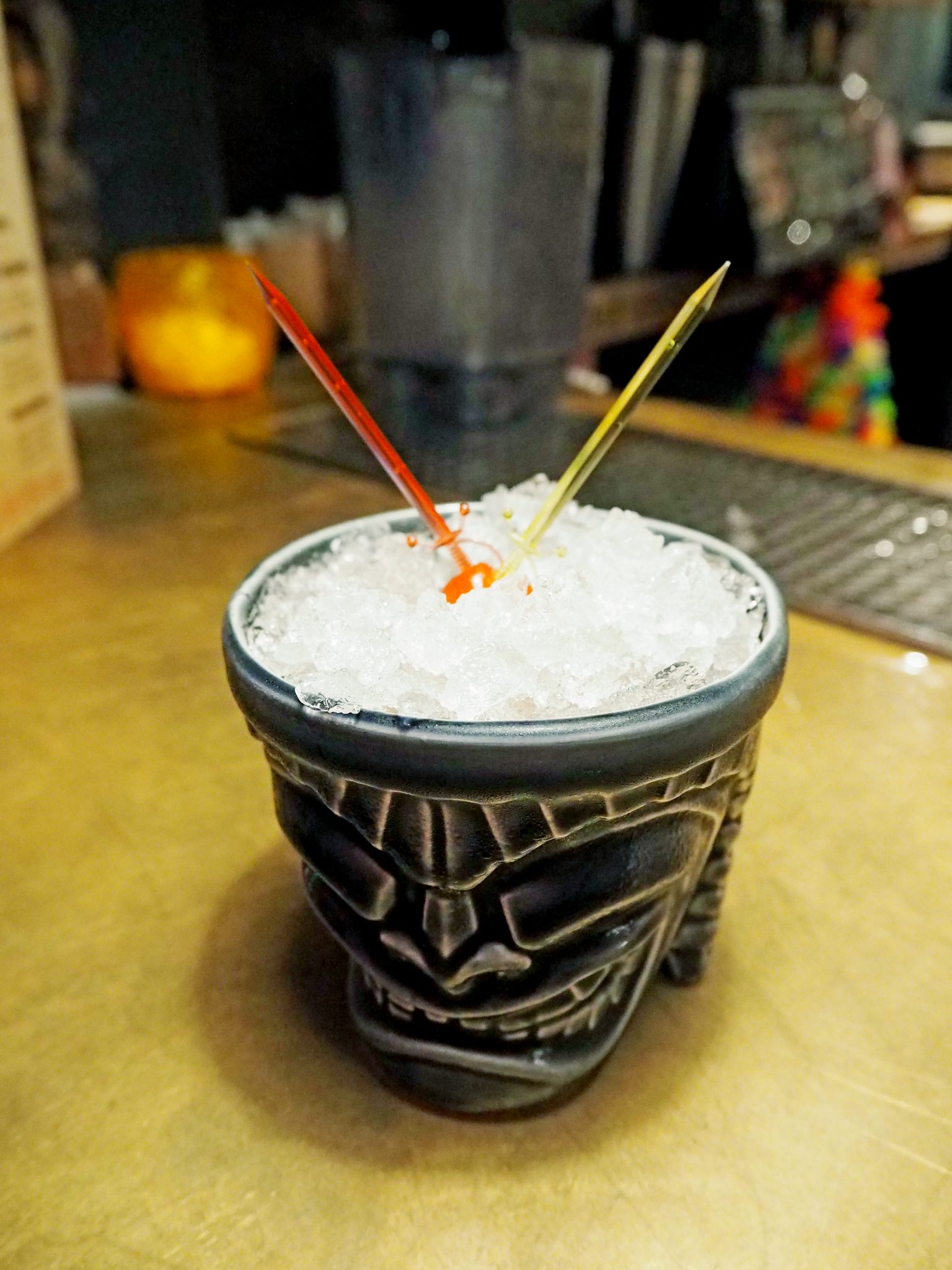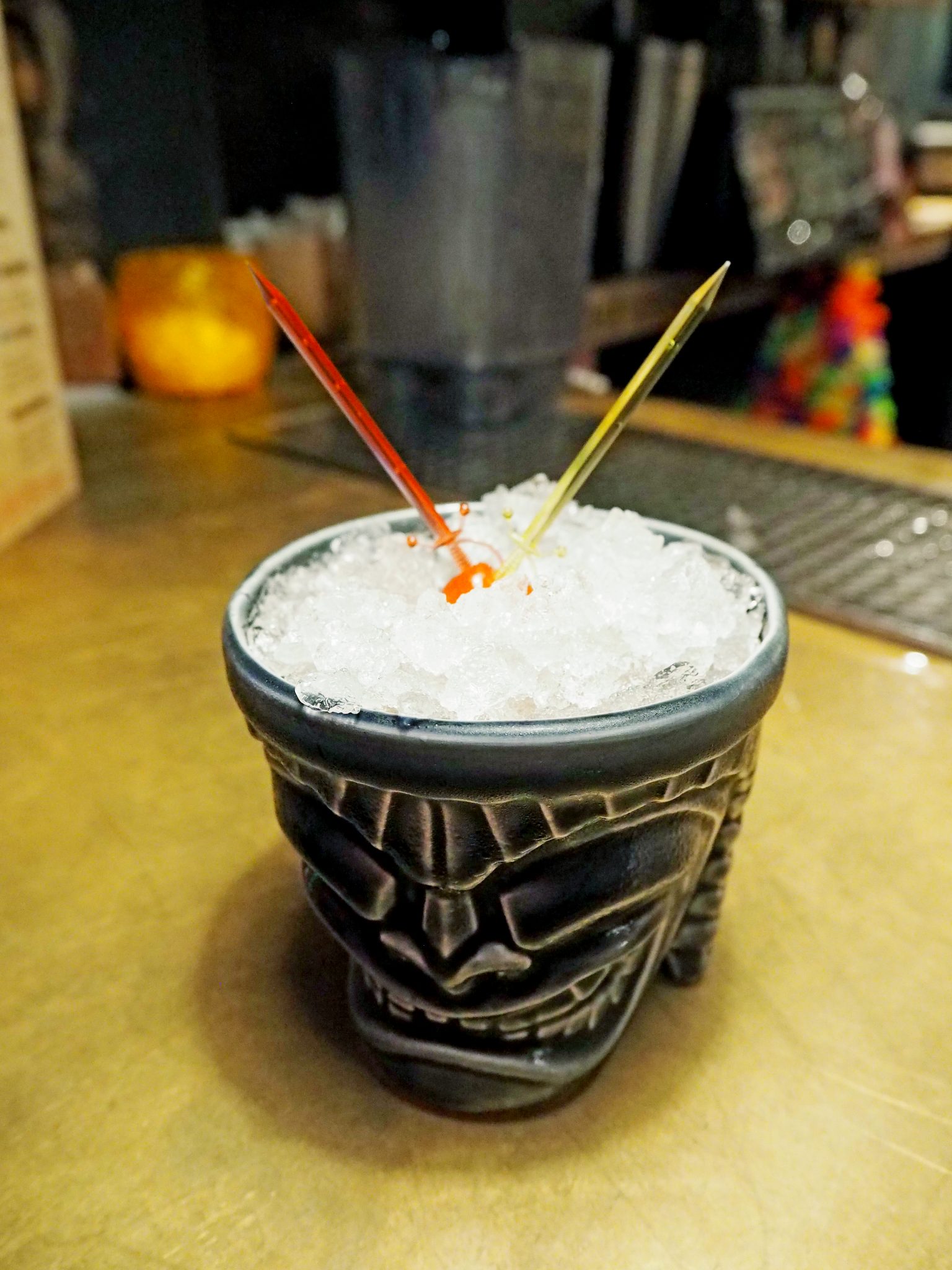 In the hope of winning the garnish competition, I may or may not have had some assistance in creating an epic banana dolphin to top off my 3 Dots and a Dash. Unfortunately I was not the winner (but definitely should have been with my dolphin masterpiece – look how proud I was!) Jay did make it into the final round with his V for Victory sword model though.
We had a great night trying a selection of classics and new cocktails and learning how to make our own. The masterclass is a great idea for birthdays, hen/stag parties, or even just a fun night out with friends. The Liars club offer this at just £25pp, and you can check out their masterclass page here for more information. I also love the new menu, and am looking forward to trying some more of the new offerings, as I'm certain I had made my way through the entire old menu!
Visit The Liars Club website here for more info, the menu and contact details.
LL x
*A huge thank you to The Liars Club and Indigo PR for having us – everything featured in this blog post was provided complimentary, for review. As ever, all opinions are my own.