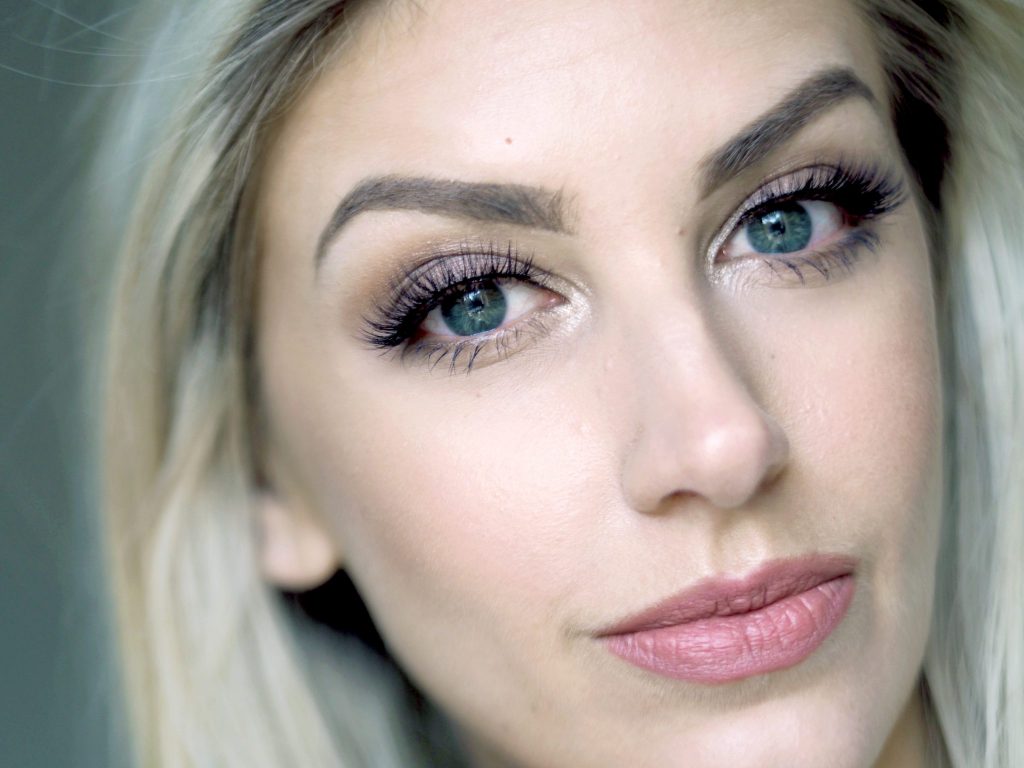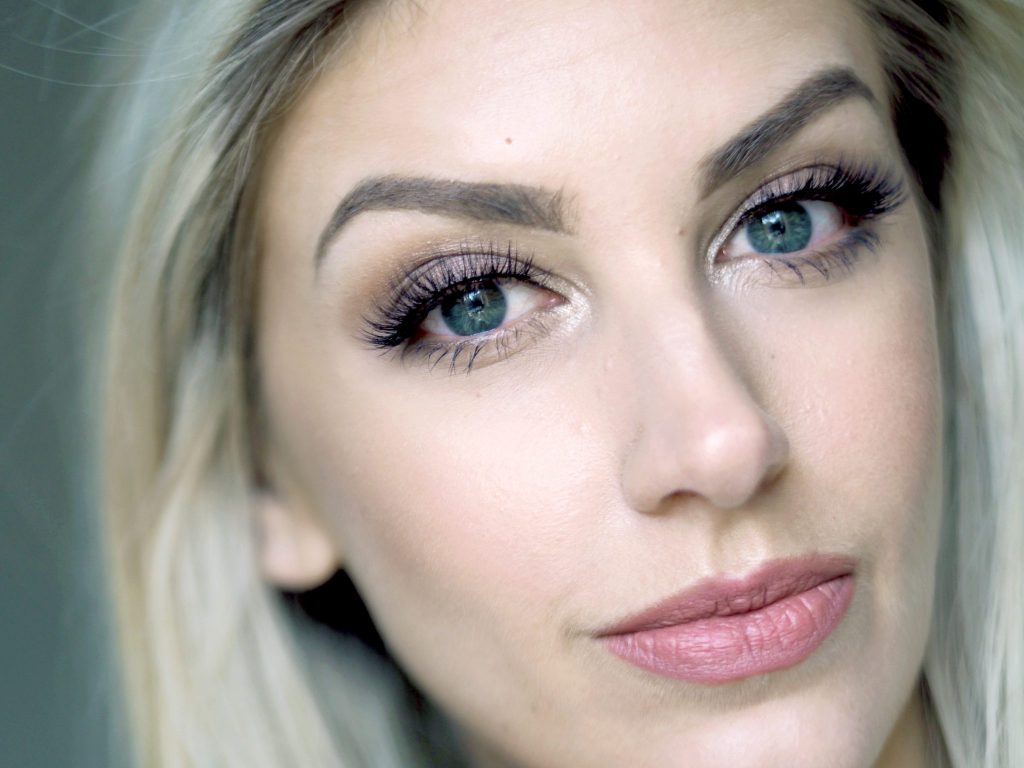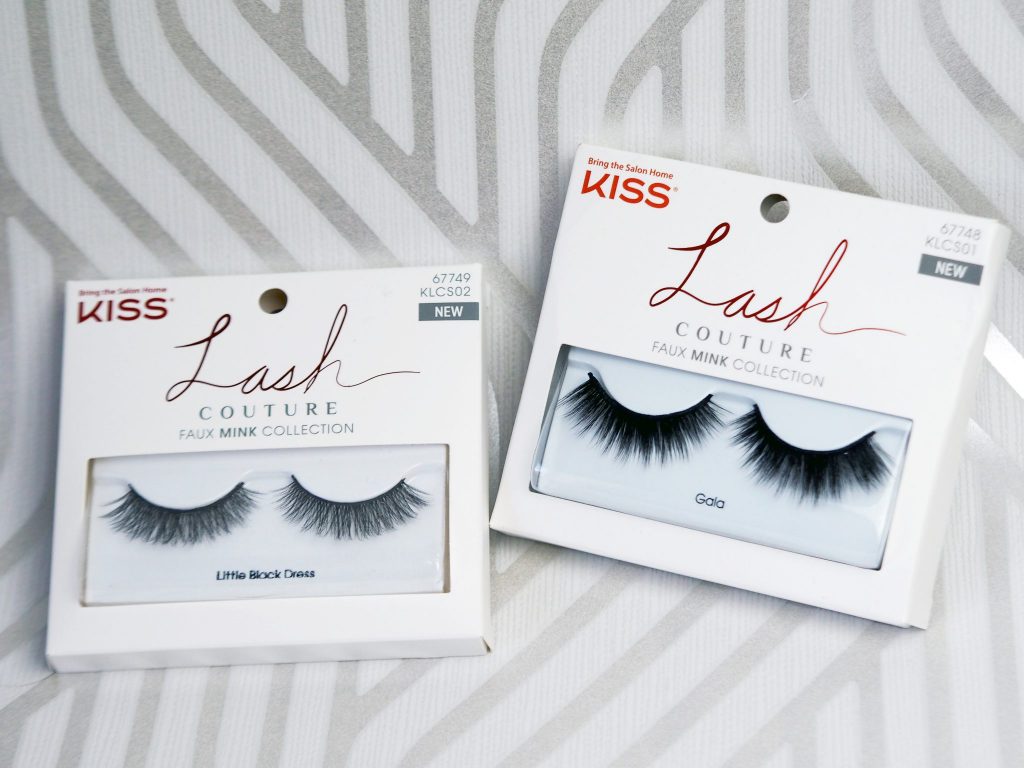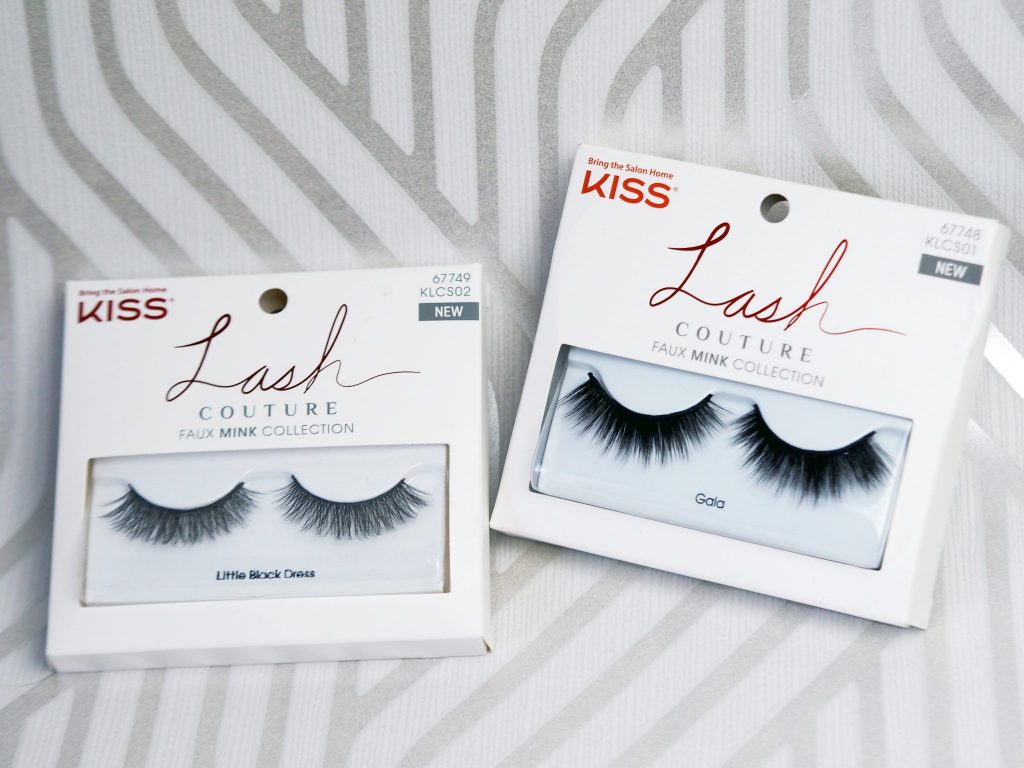 This year I have really gotten into wearing false lashes. I have always adored how they looked, but no matter how hard I tried, I just couldn't get the application right. I took a pair of Kiss Lashes on a holiday with me this year in the hope of being able to wear them, and somehow managed to get them on perfectly first time! I don't know how it happened, but since then I have been able to apply them as though I have been doing it my whole life, so of course I have continued to take advantage of this new found skill, and been trying out various lashes and wearing them more regularly.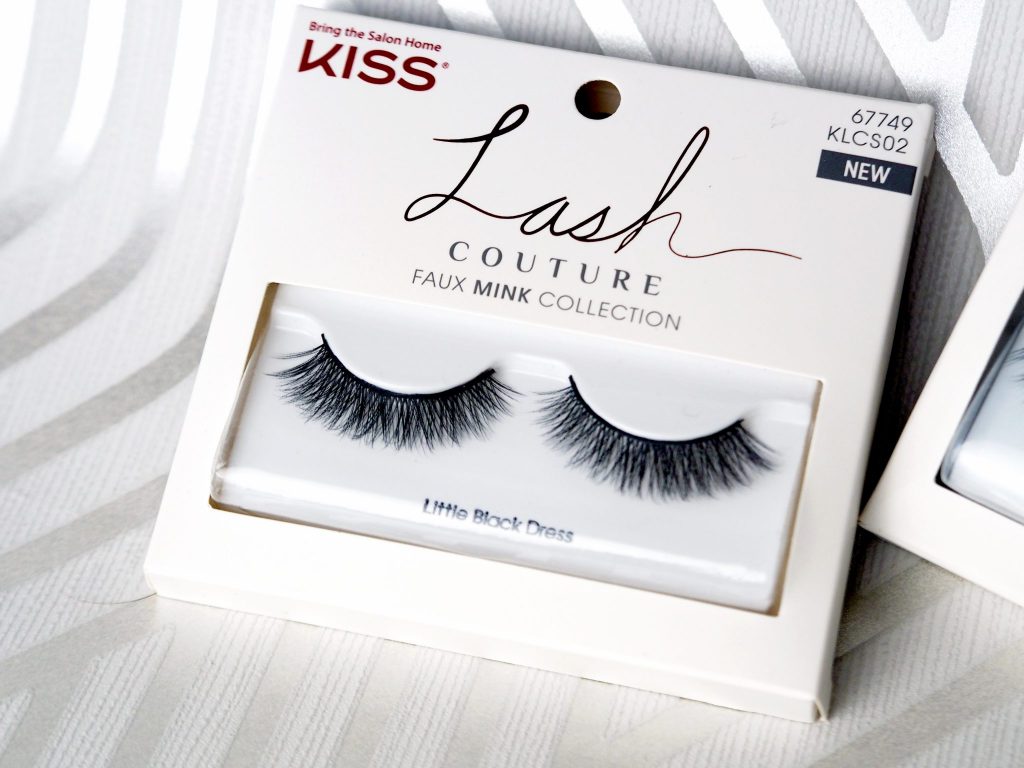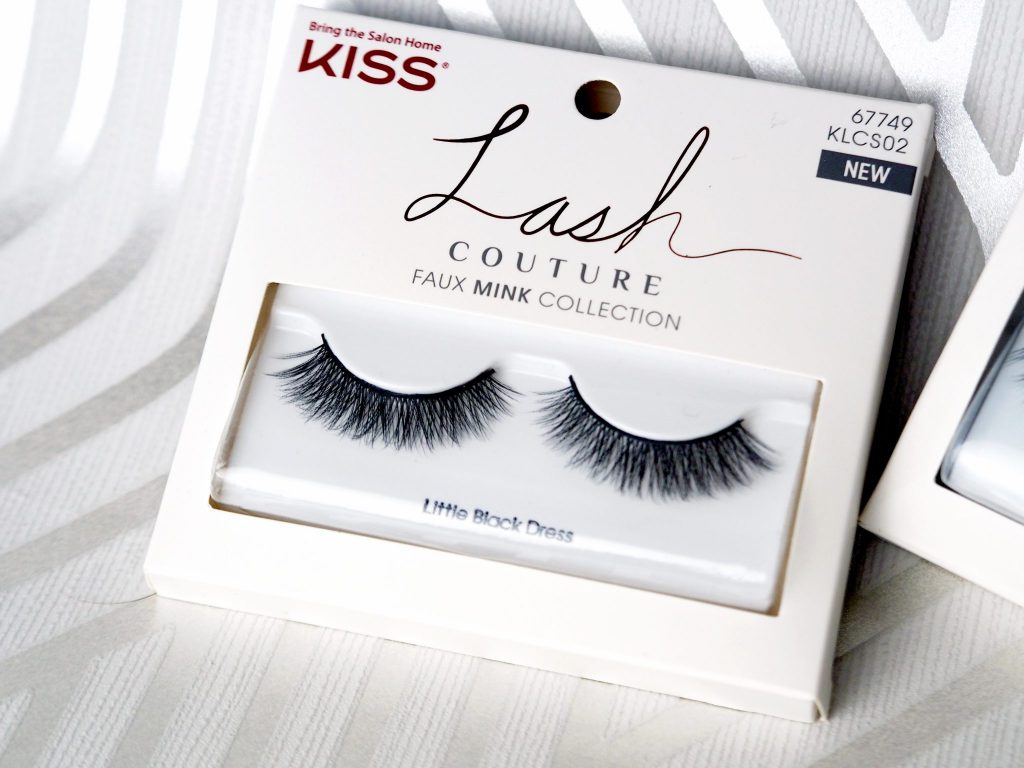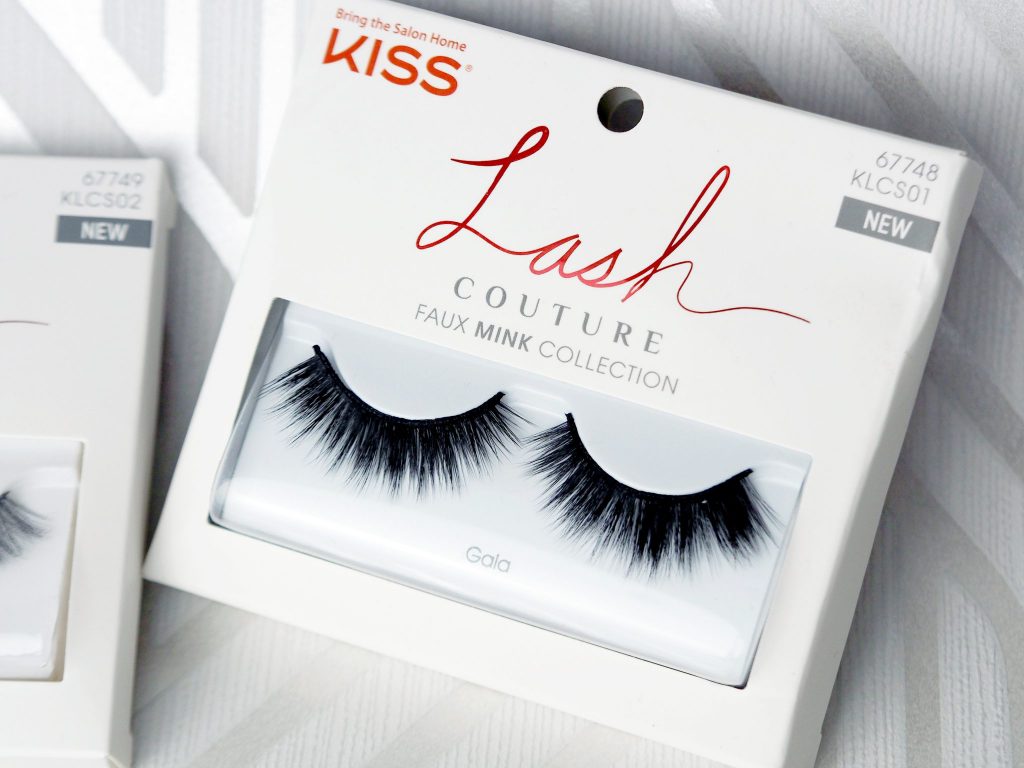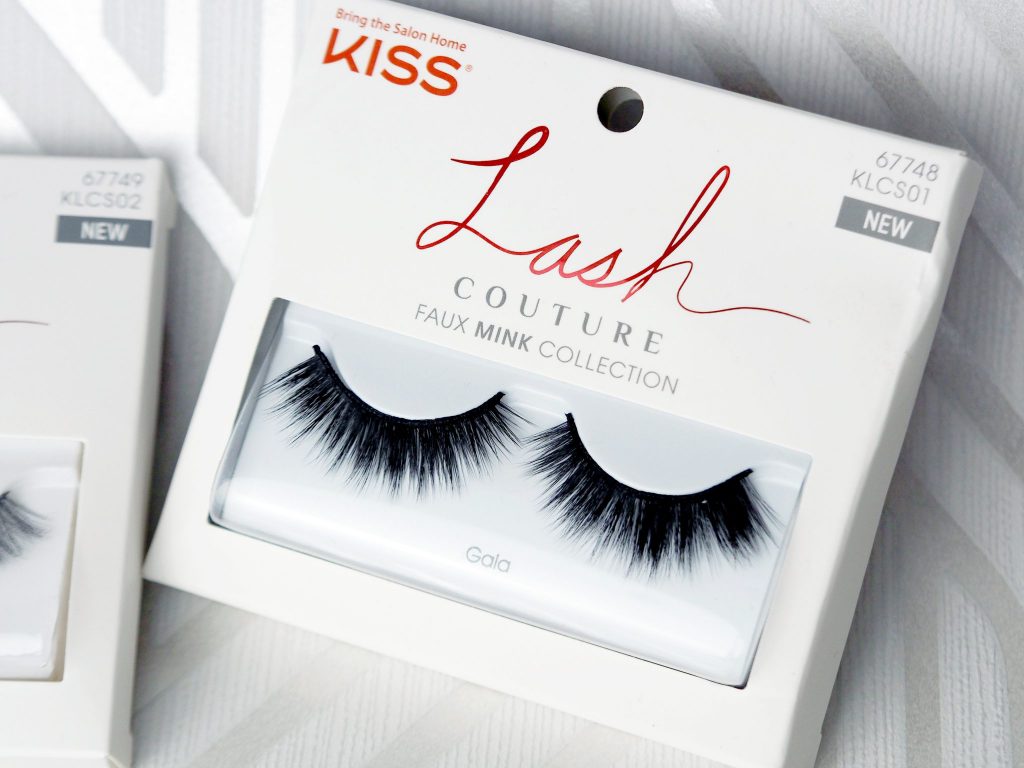 I was kindly sent some of the Kiss Products Lashes from the new Lash Couture Faux Mink Collection, and was super excited to try them out as Kiss are definitely some of my favourite lashes, and the new range looked incredible. I received 'Little Black Dress' and 'Gala'.
The mink effect design boasts an exclusive know-free lash band, weightless volume and curl, as well as being soft and seamless. The lashes are also reusable up to 10 times (with special care), so you get more bang for your buck with each set.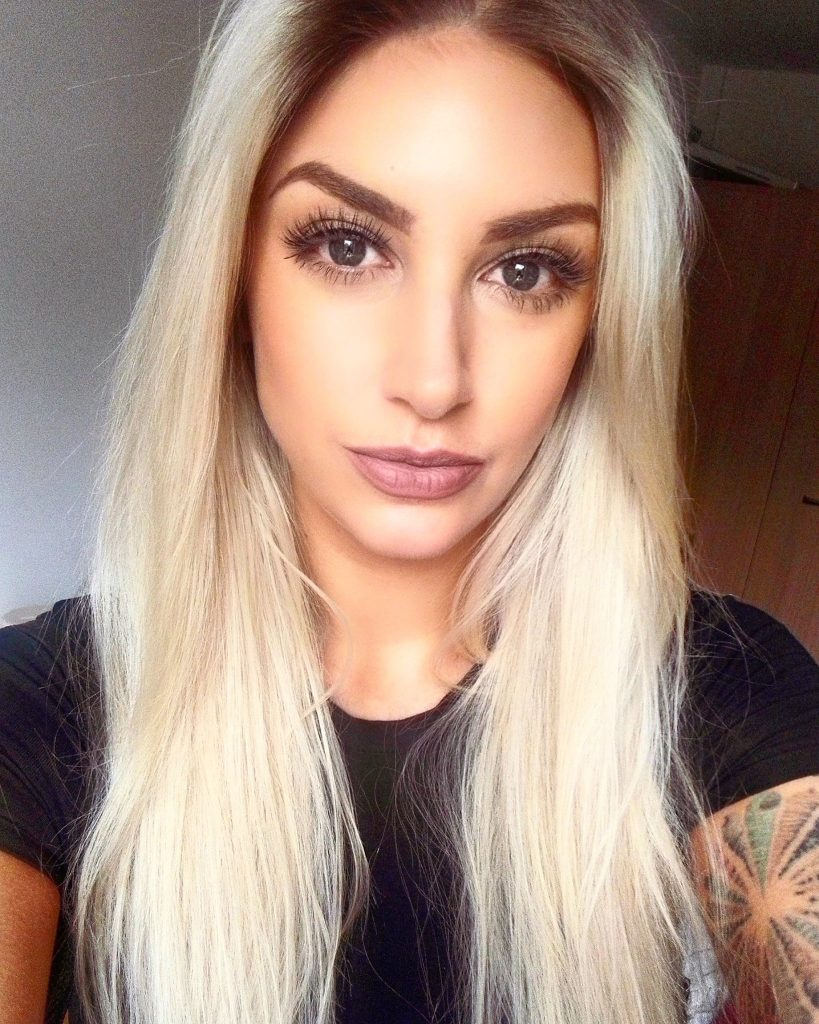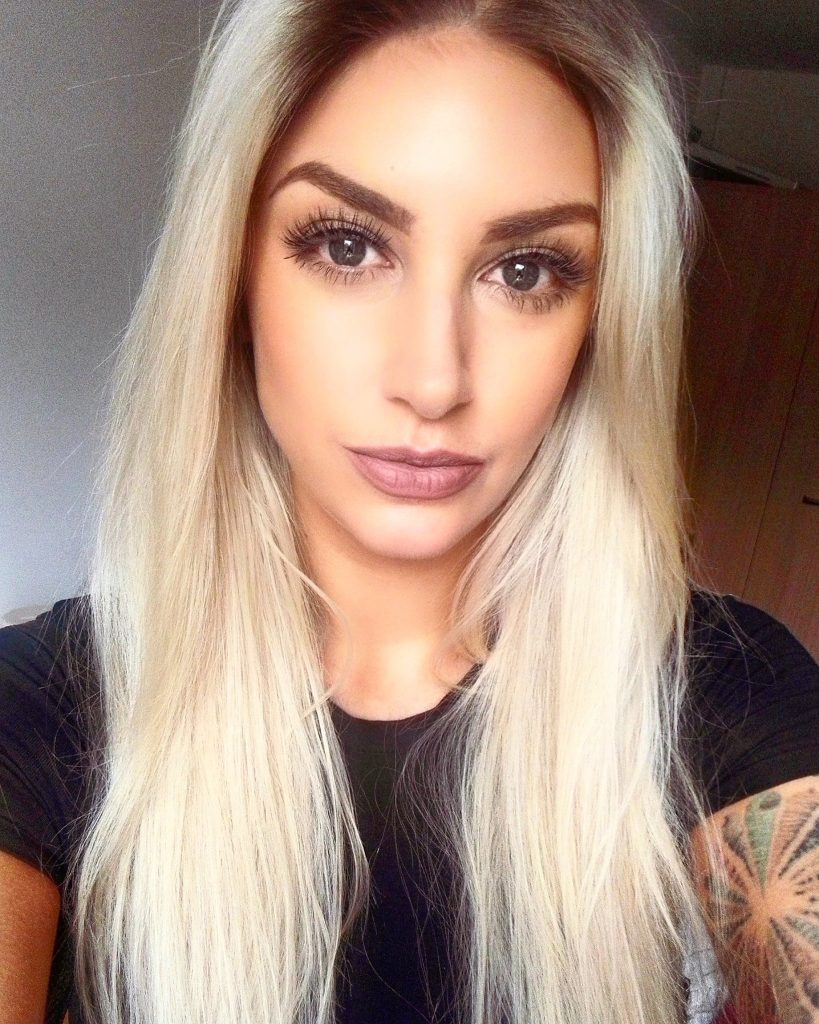 Above are 'Little Black Dress' – these are 100% my favourite lashes of the moment. They apply like a dream, are totally weightless but give a very full and voluminous look, are the perfect shape and style for my eyes and makeup, and are a great set of lashes to transition from day to night in – not too dramatic and showy but add definition and really accentuate the eyes.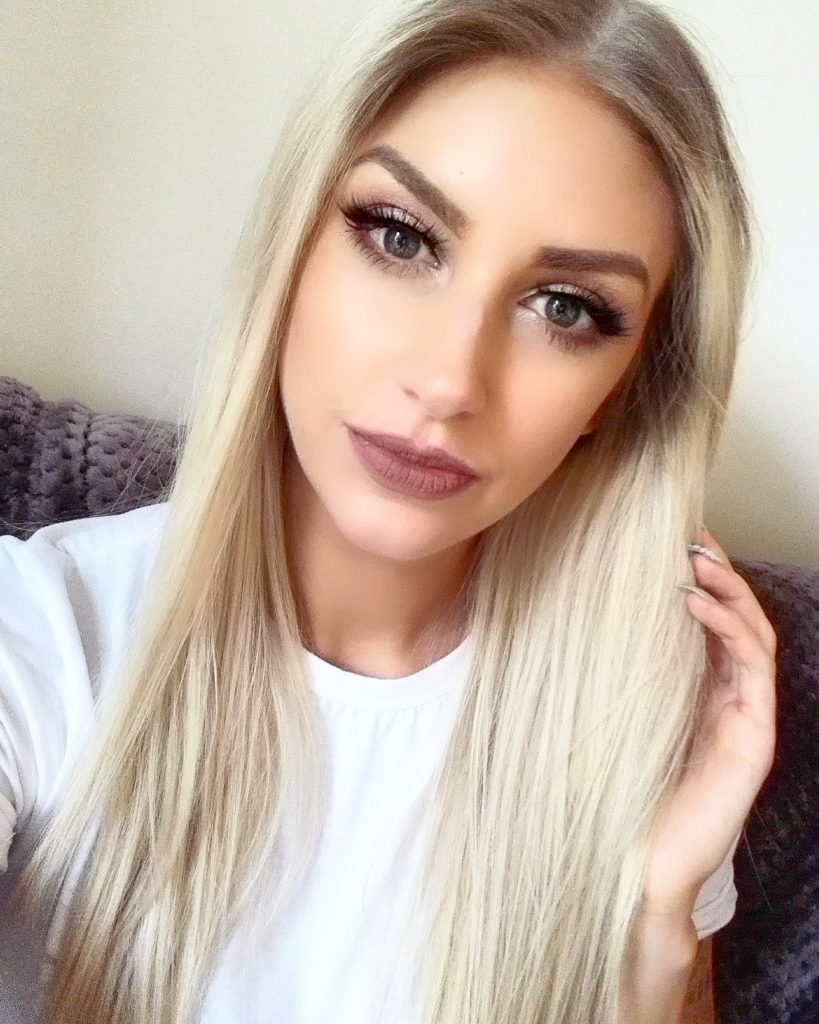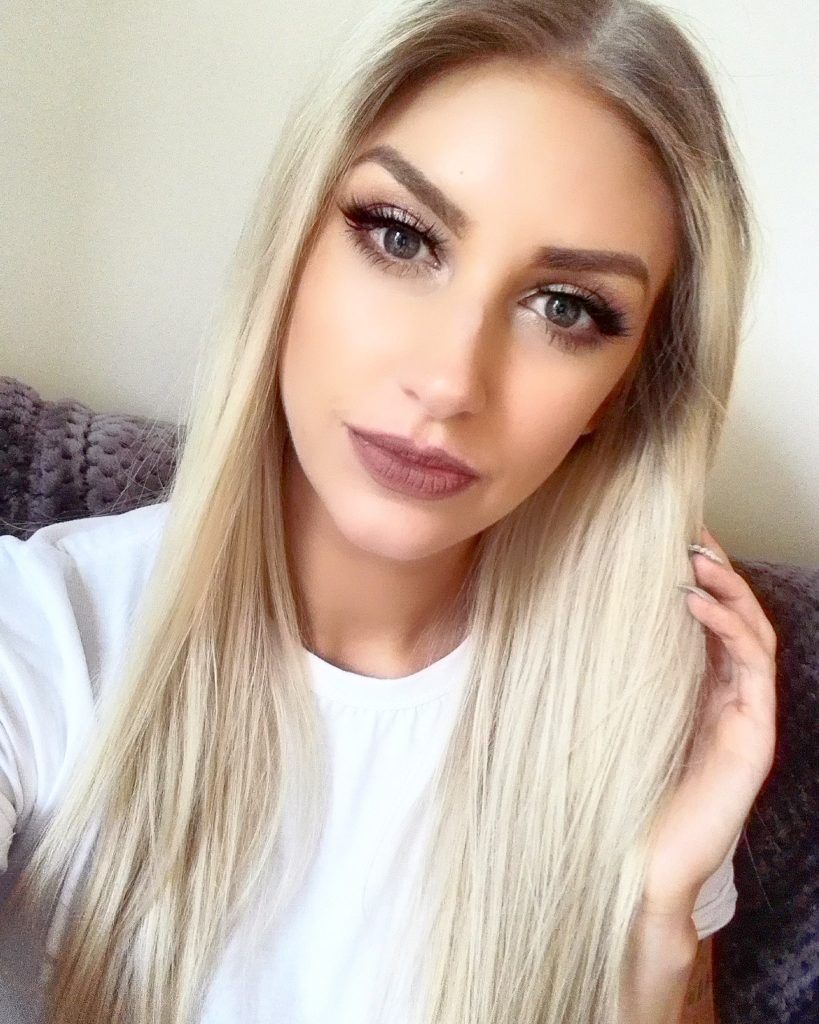 These are the 'Gala' style lashes, which, as you can see are more dramatic than the 'Little Black Dress', so I would probably only wear these for an occasion or night out for dinner and drinks. They are still super comfortable and just as lightweight as the others, although the band on these ones is a little thicker and more structured, so I found that the application takes a little more precision and time on this set. That said, there is much more volume and definitely more lashes on the 'Gala' set, so I can see why the larger band is needed to hold in place. To help with this, I just applied a coat of black liner on my lid before the lashes, to blend the lashes into my makeup a little easier, but you might prefer not to do this – it just helps me.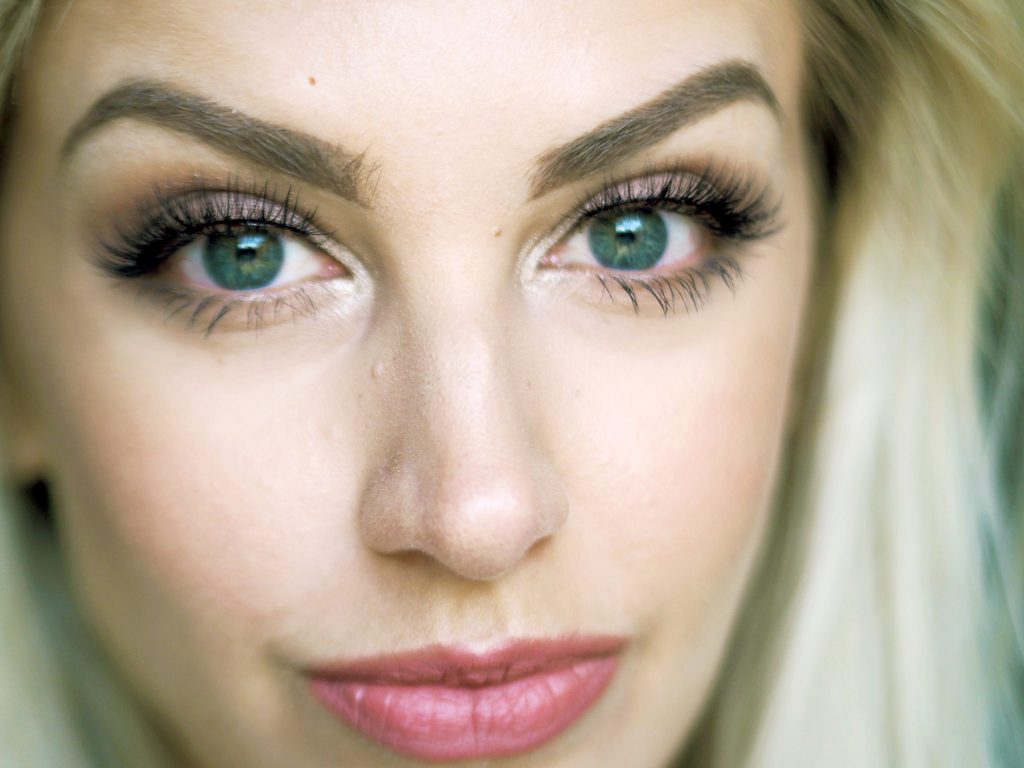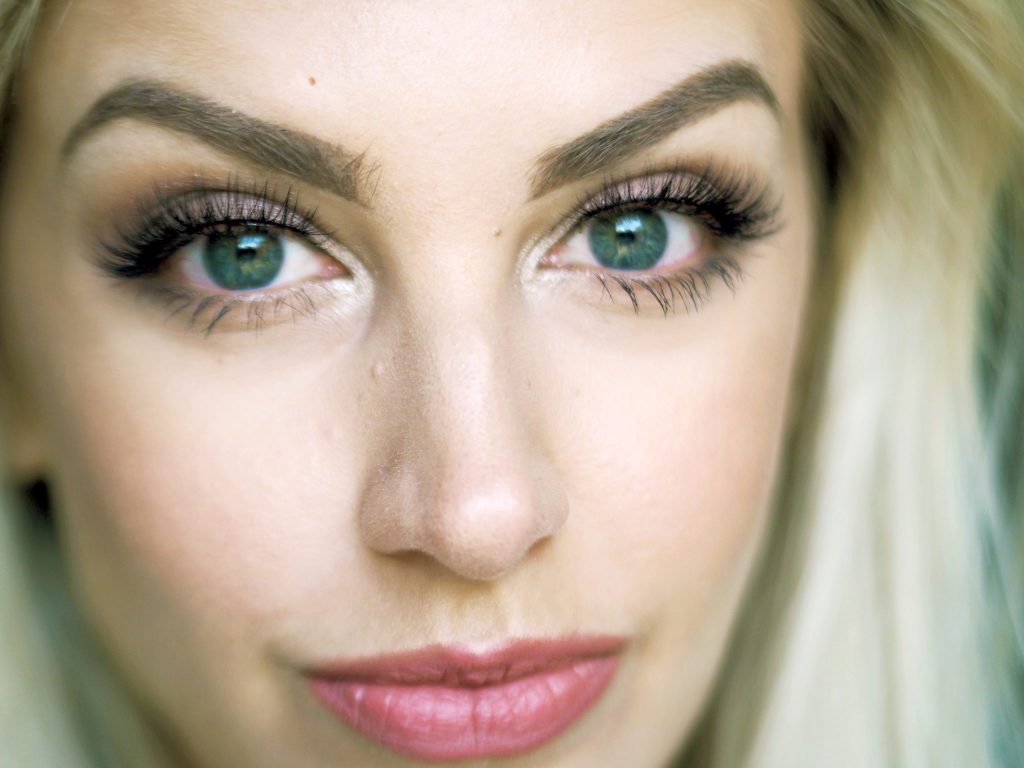 Overall I am absolutely adoring the lashes, and can safely say that I will definitely be re-purchasing the 'Little Black Dress' style. I love the 'Gala' set too, but the LBD's just suit my style and makeup a little more, and I definitely get more wear out of them. They also do a really good job of lasting multiple wears; I must have worn them almost 10 times now and they are still in awesome condition and not looking tatty at all.
You can find the collection on the Kiss website here, and they are also available at Superdrug here in the UK.
LL x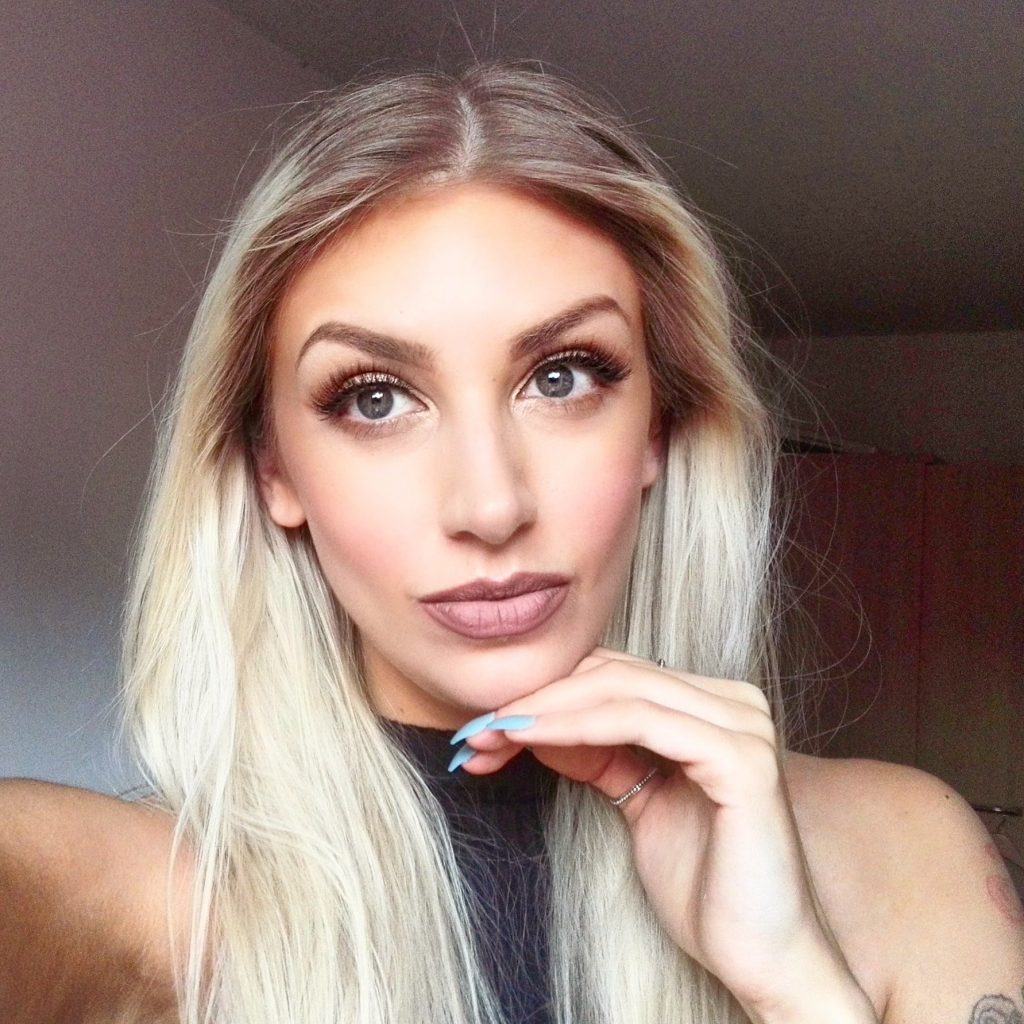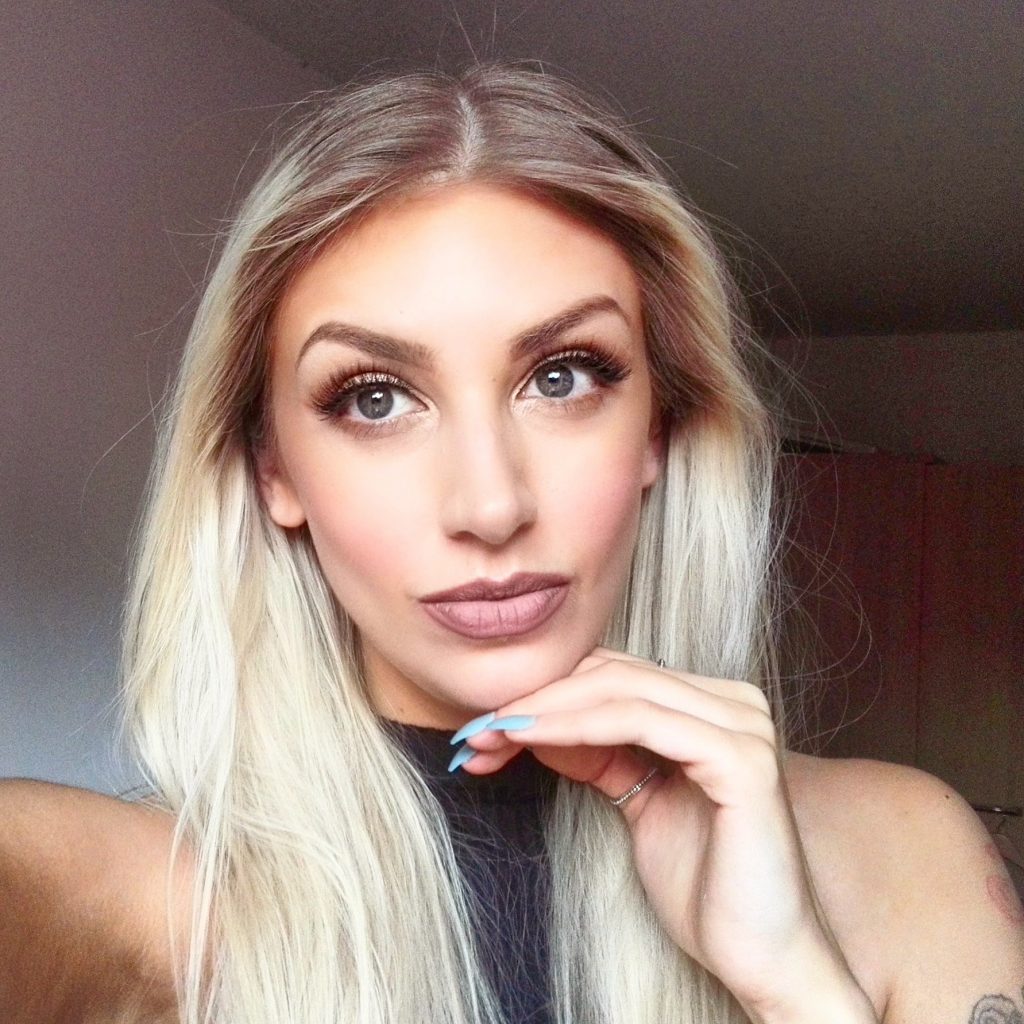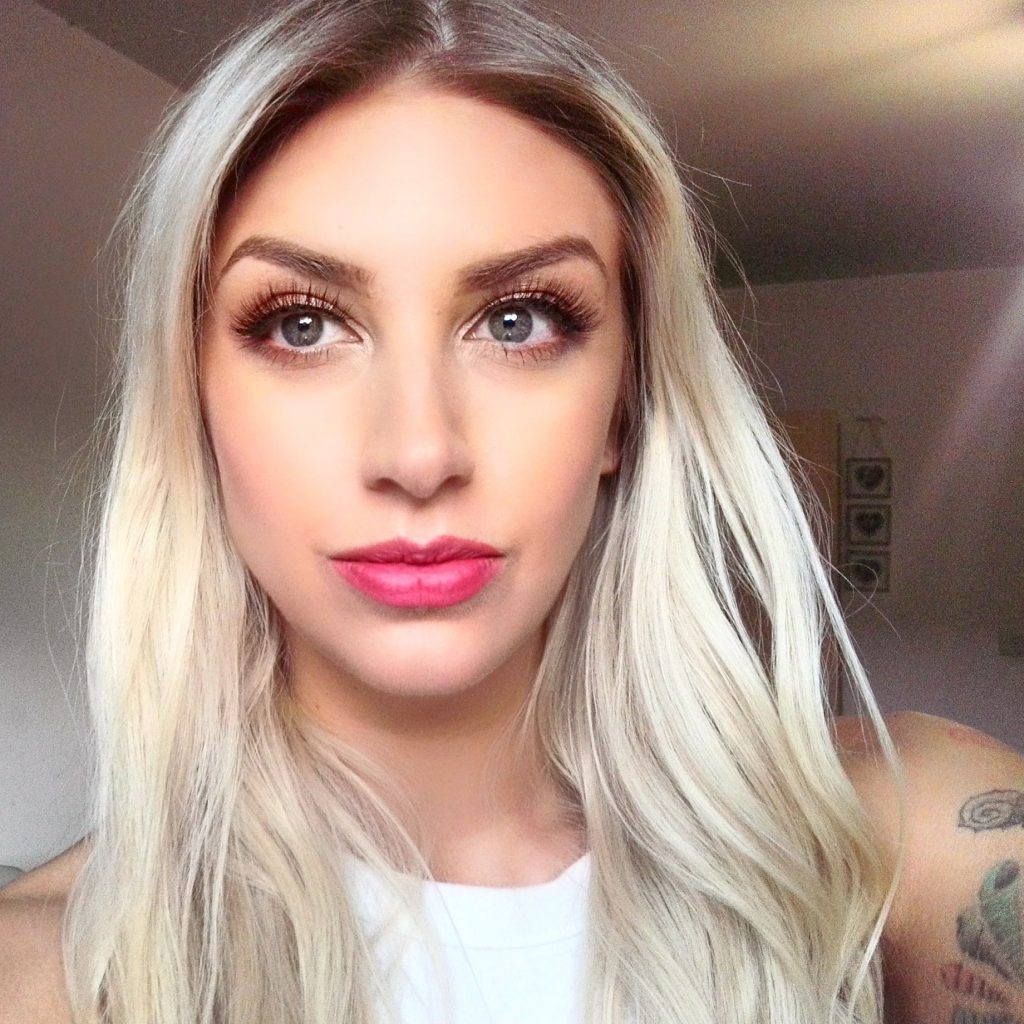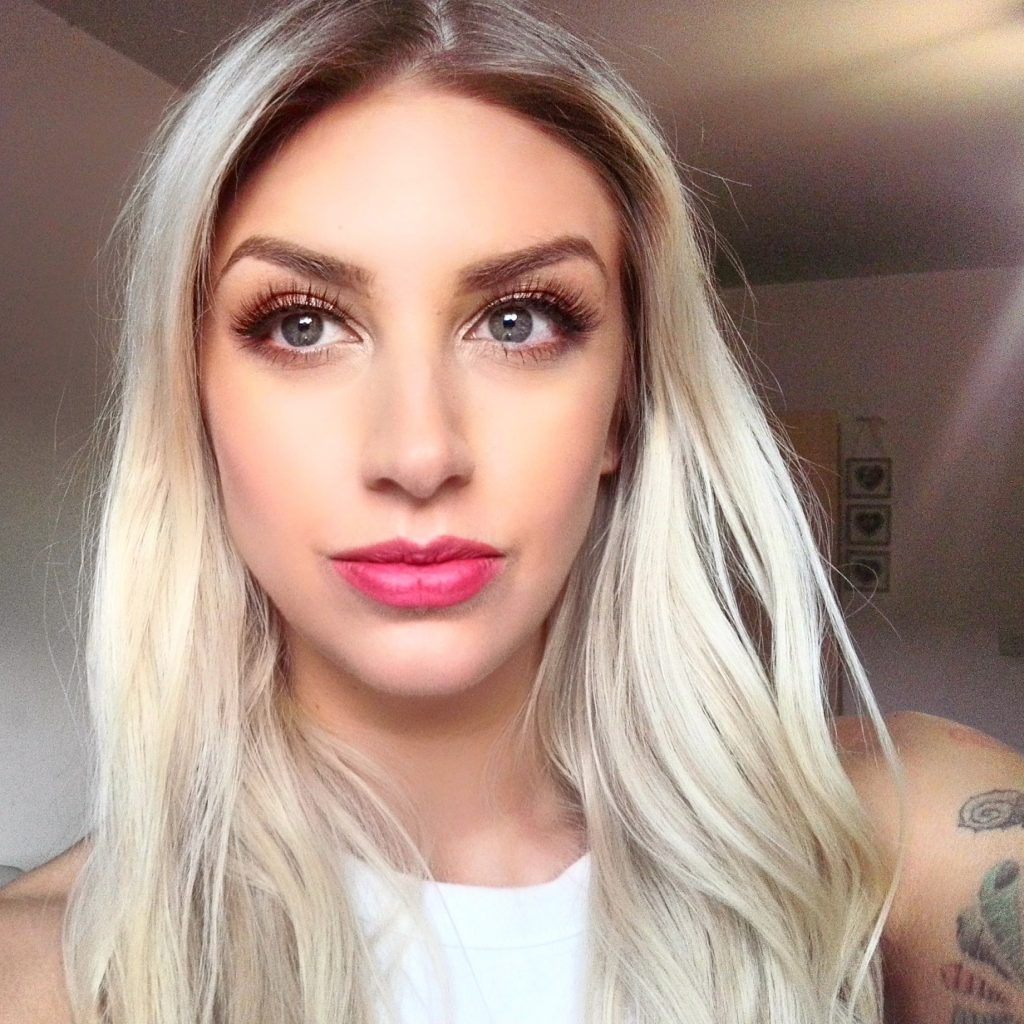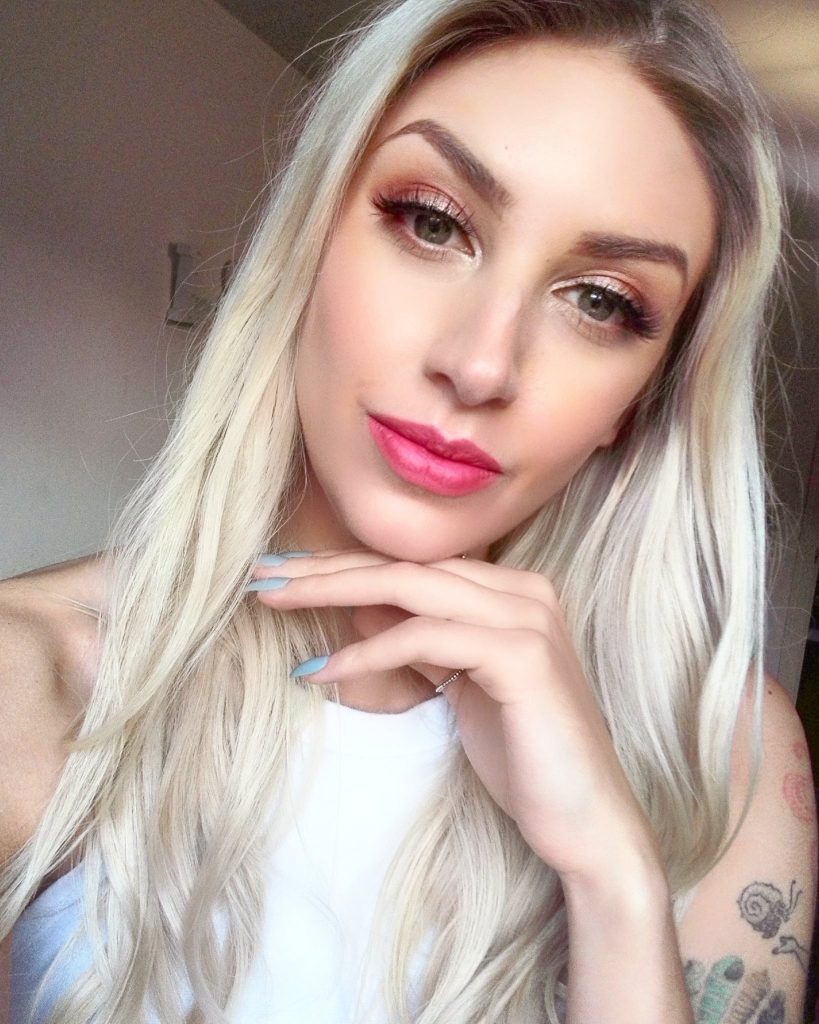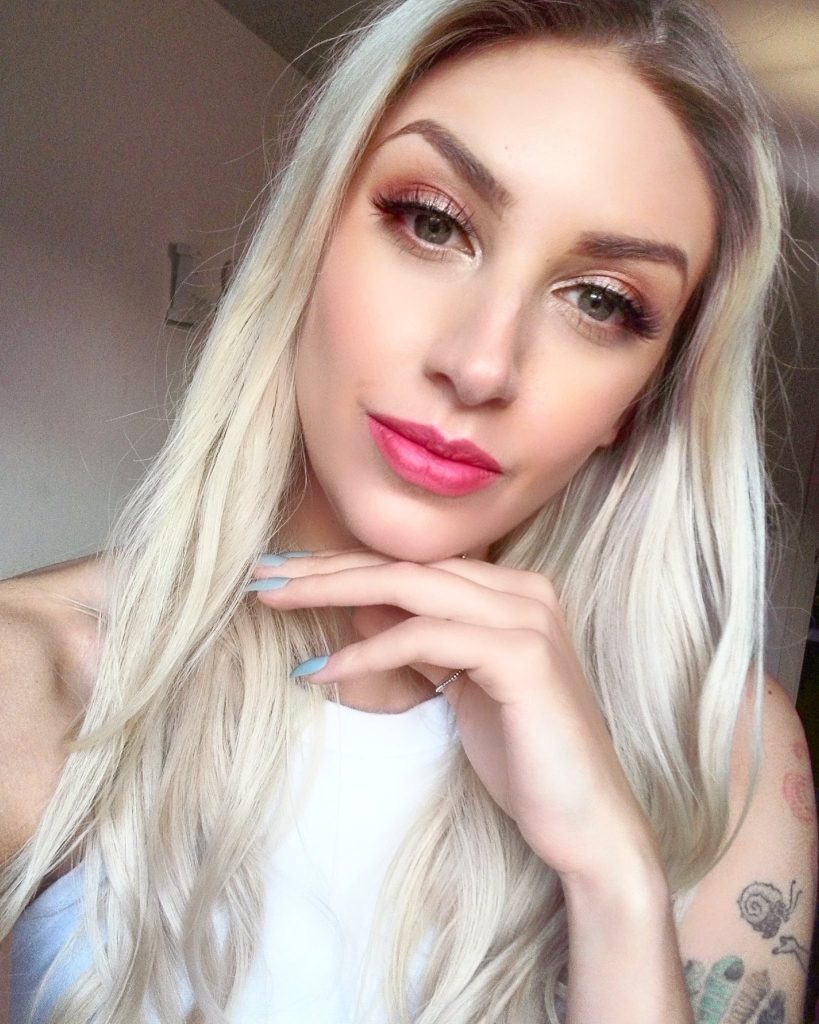 *These products were kindly sent to me for review – as ever, all opinions are my own.