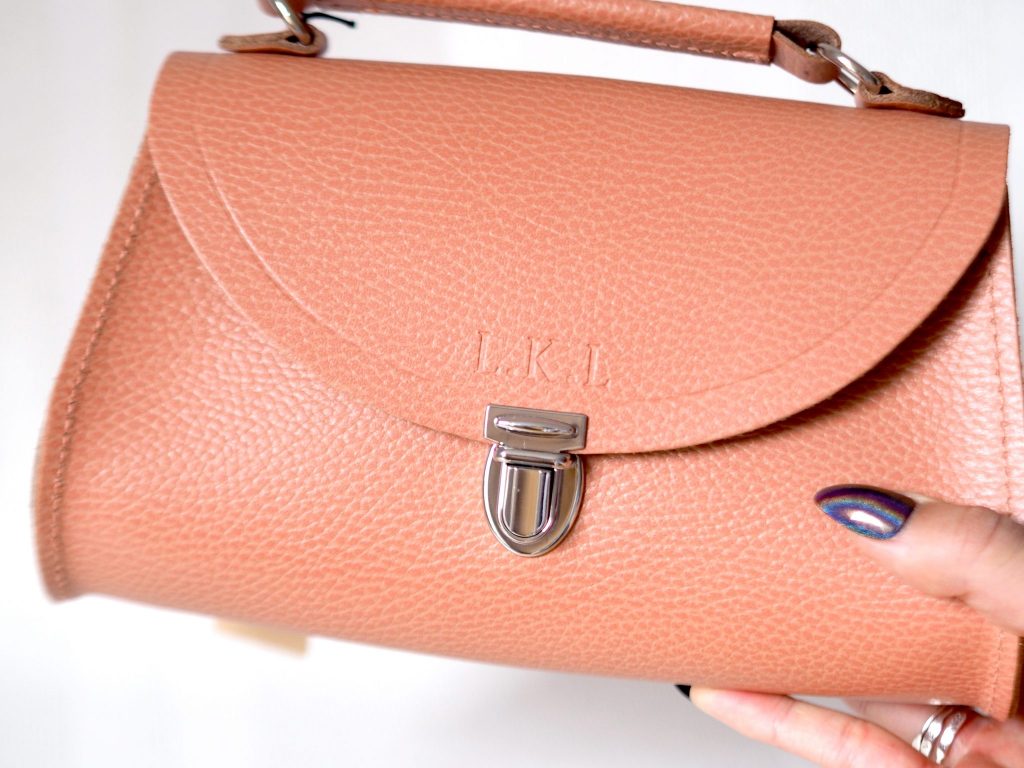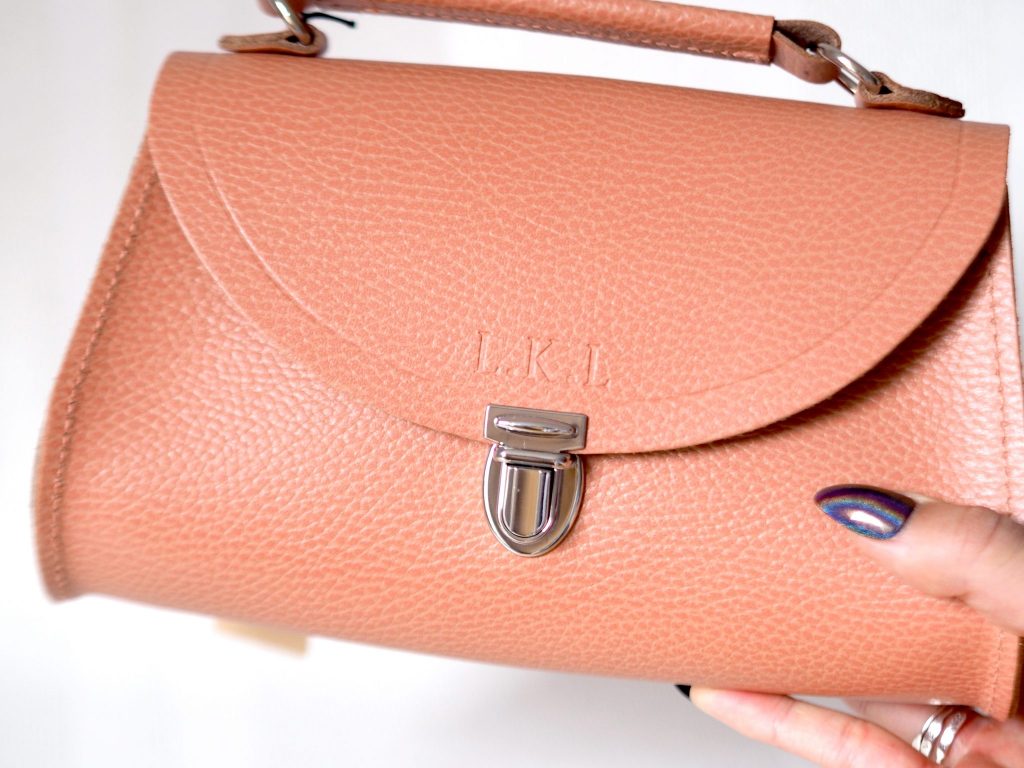 If you know me, you will know I am a lover of handbags, so you can imagine my excitement when I received an invite to the My Bag X Cambridge Satchel Company exclusive collaboration reveal last week.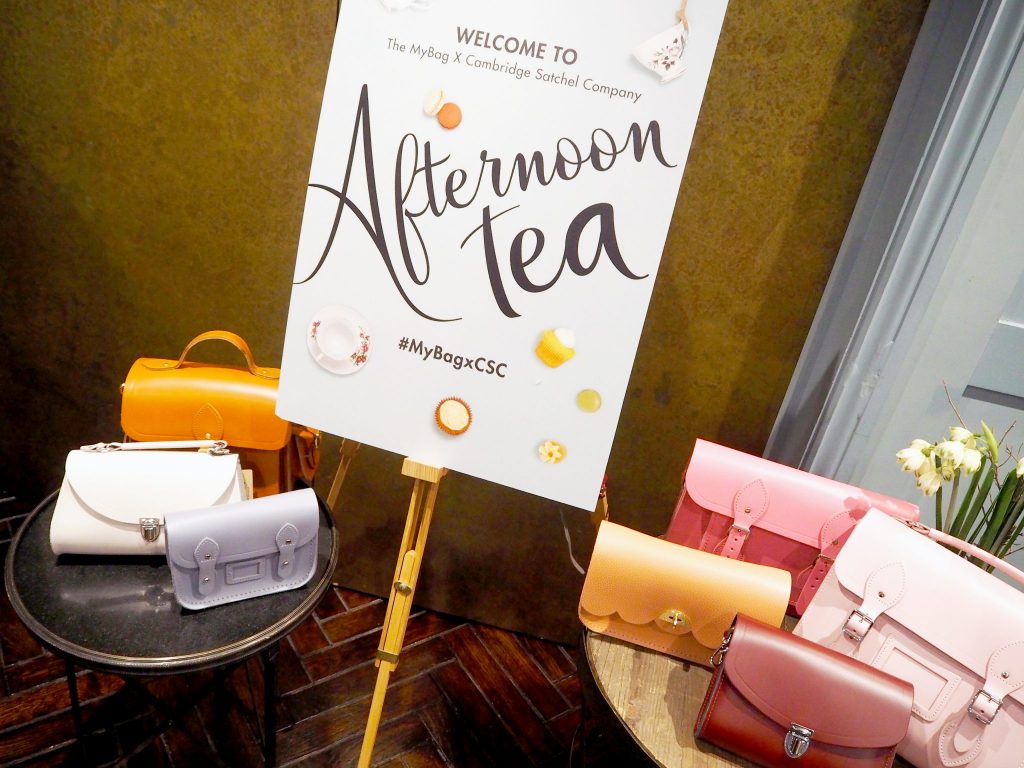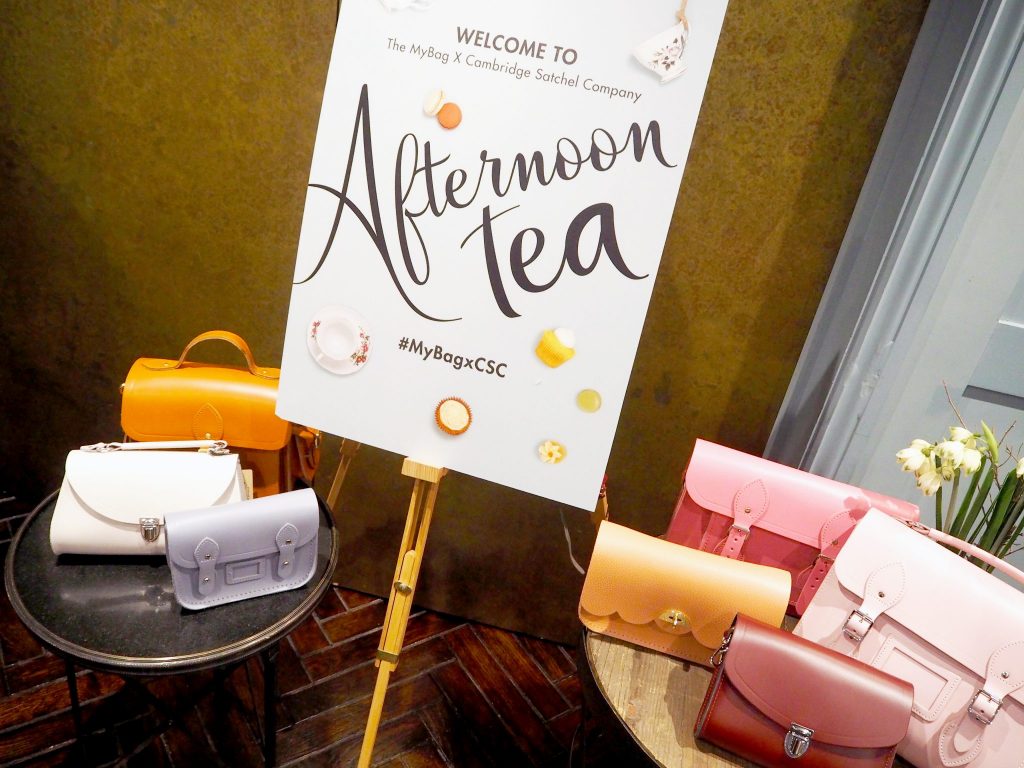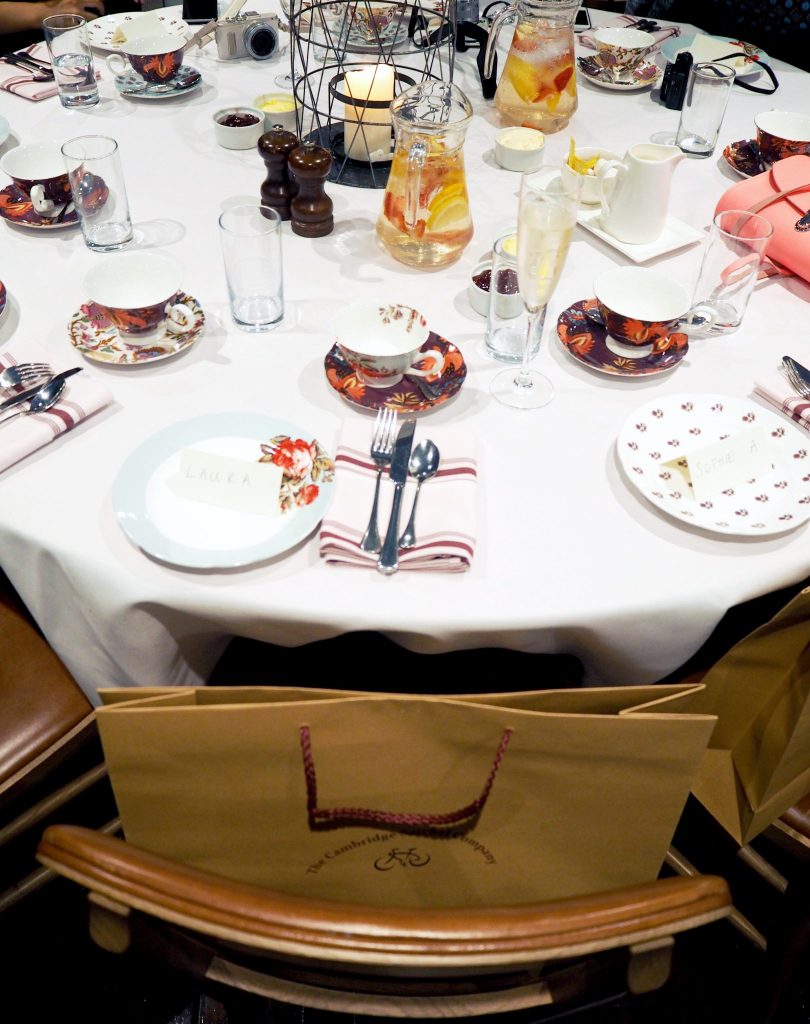 The launch took place at the stunning King Street Town House Hotel in the centre of Manchester, where 20 carefully selected fashion bloggers along with some of the lovely ladies and gents from The Hut Group and Cambridge Satchel Company were invited for afternoon tea, champagne, and a sneak peek of the gorgeous satchel that would be released the following day.
Everyone was offered a glass of champagne upon arrival, and we spent a little time mingling and chatting before we were seated for the event. I had already spotted my seat with it's quaint afternoon tea place setting, my name card, and best of all – a large Cambridge Satchel Company paper bag tucked away on my seat, sealed for secrecy.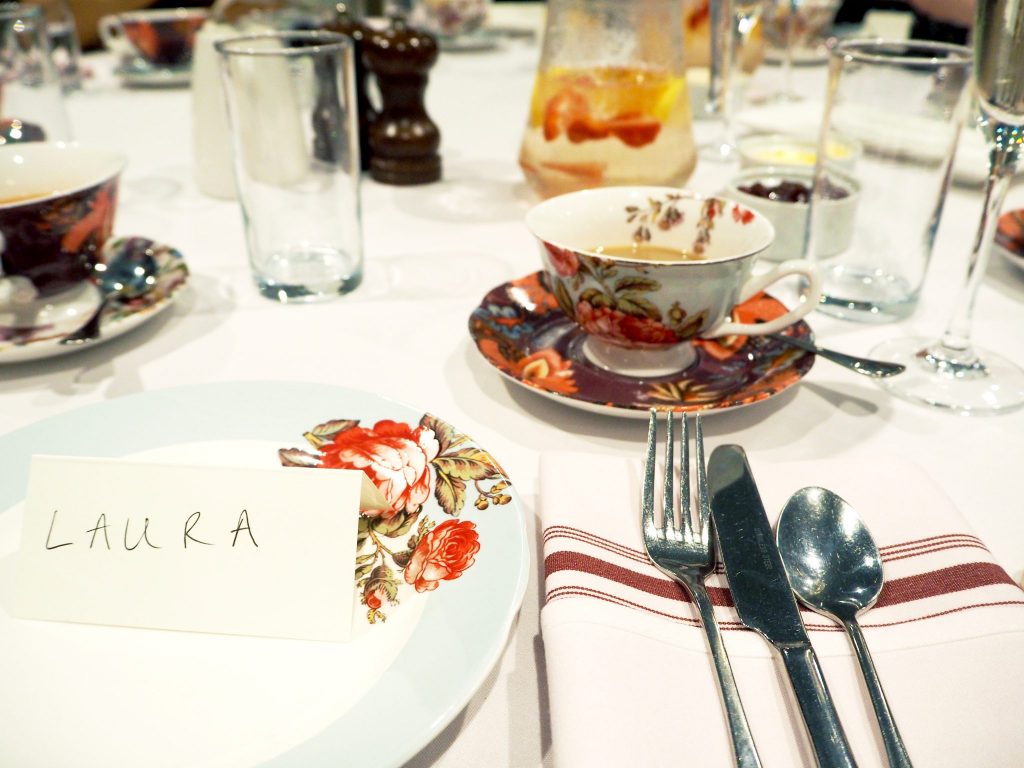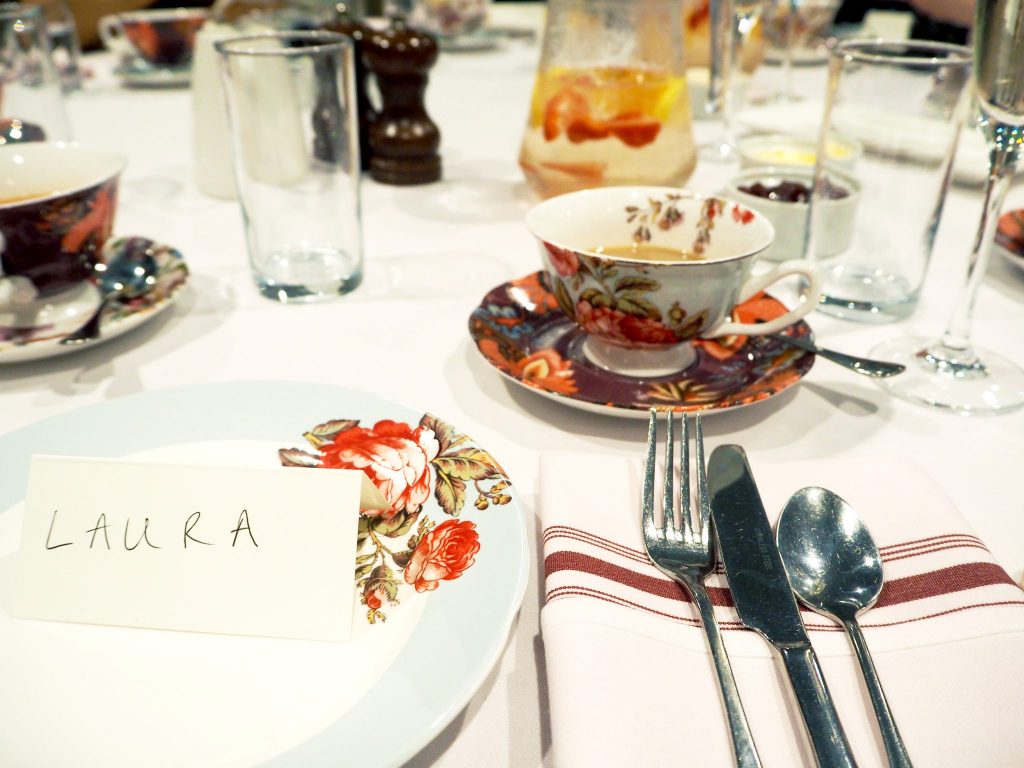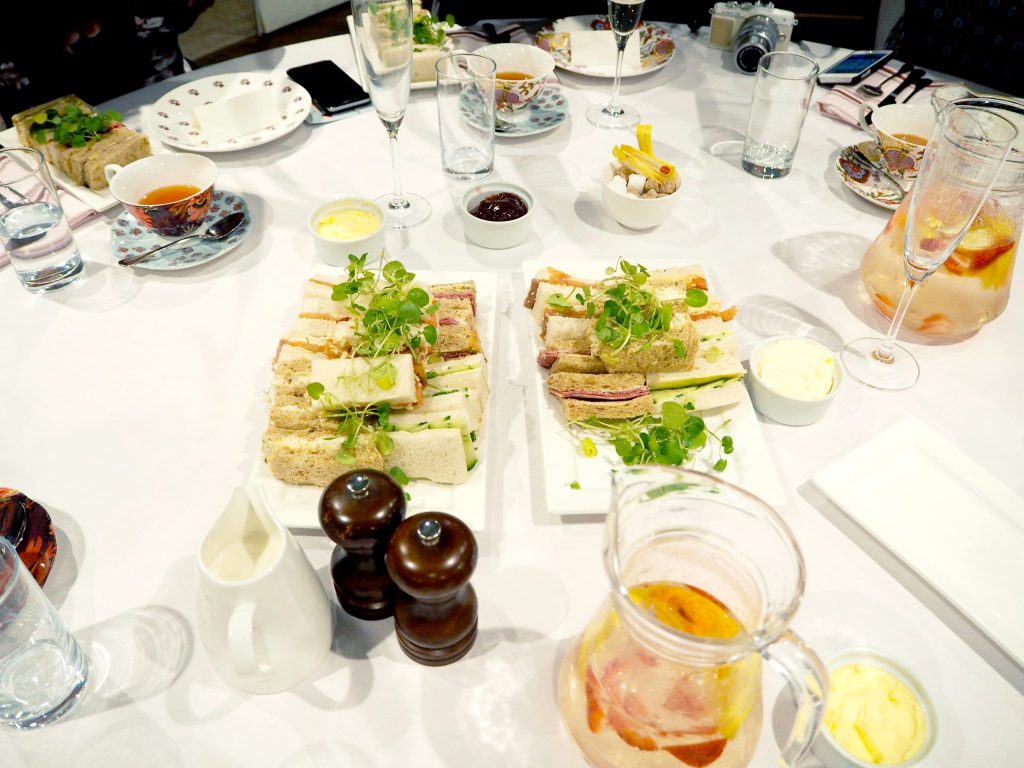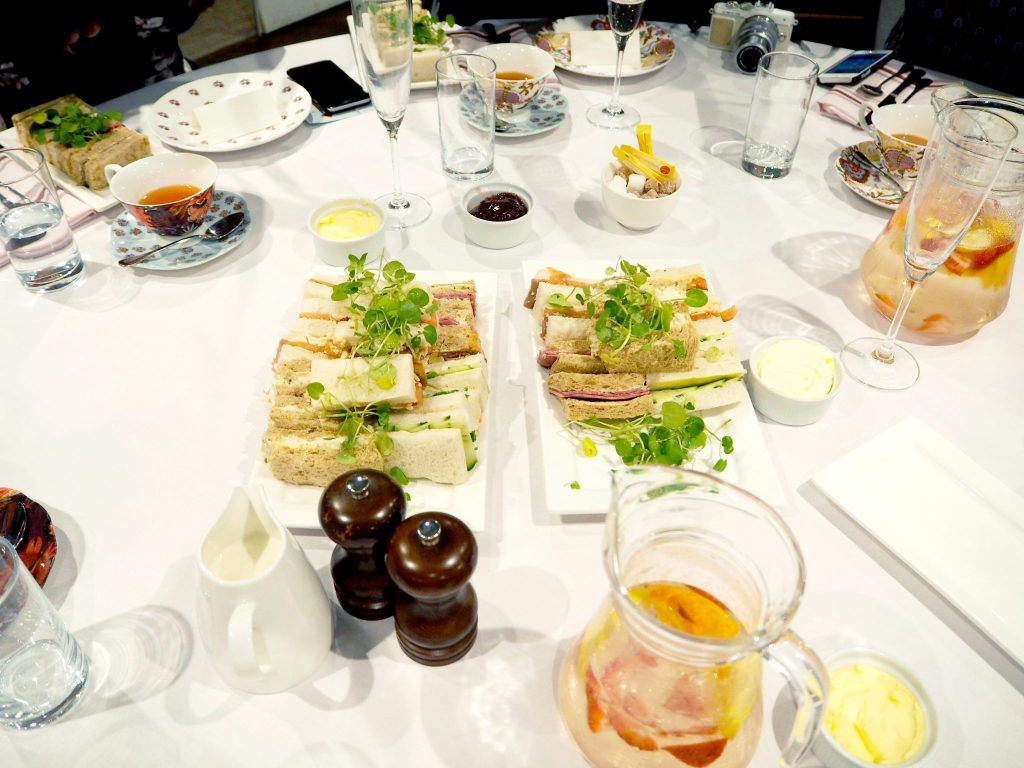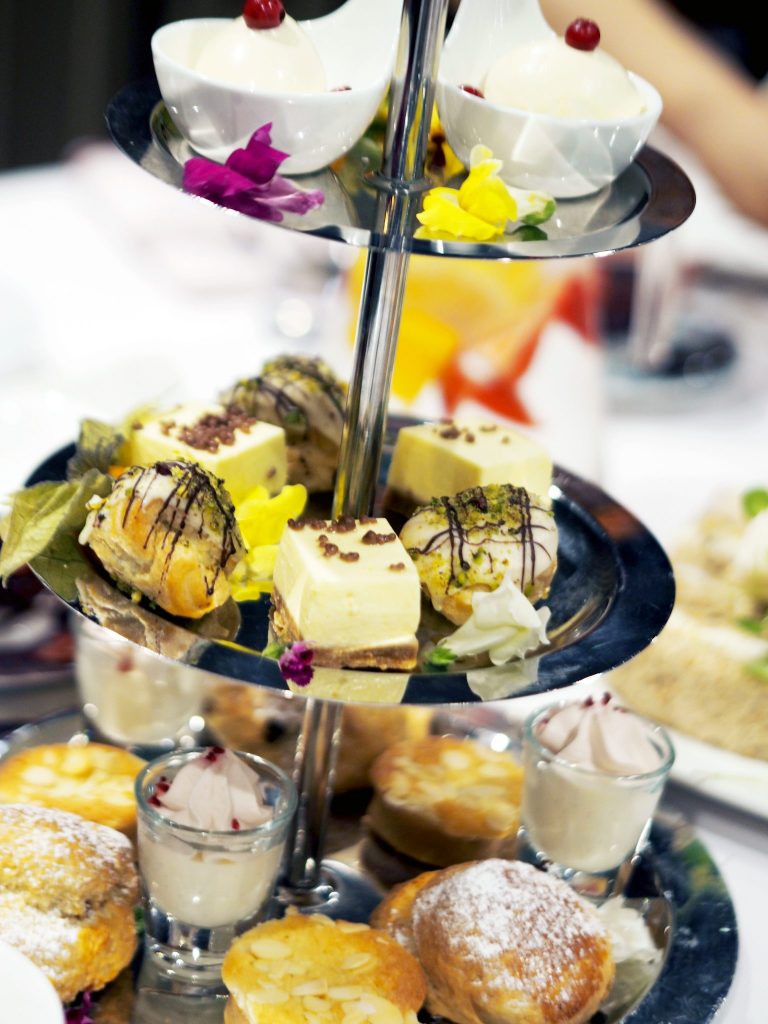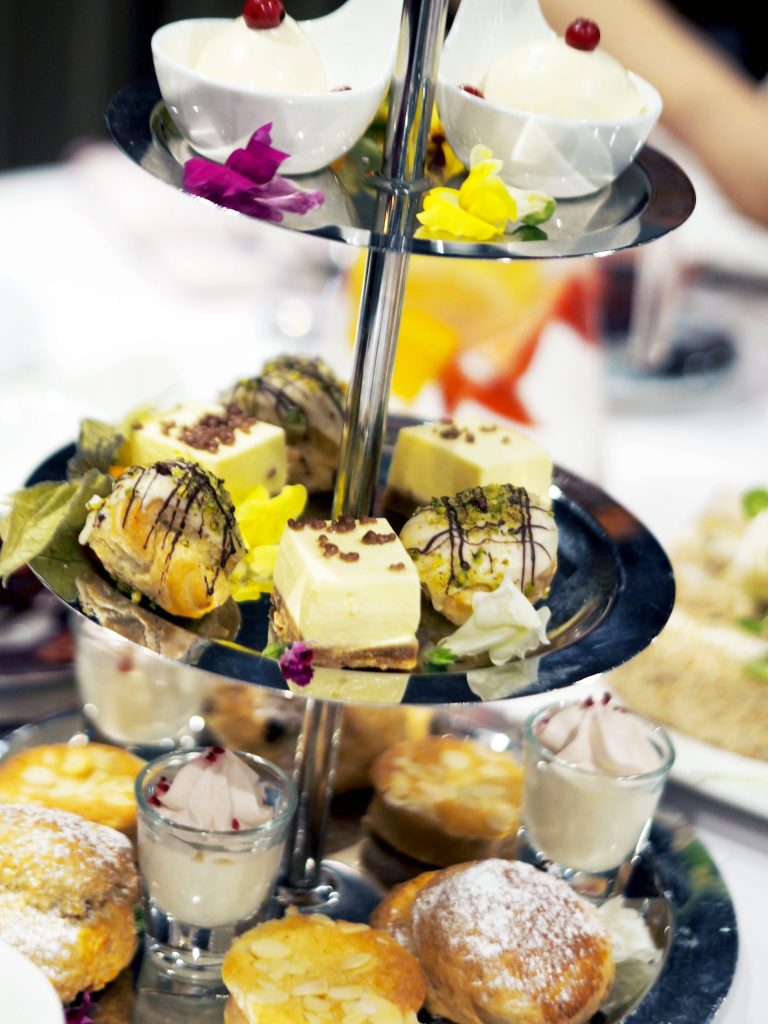 We all took our seats and a generous array of delicious sandwiches and beautifully presented cakes were served to our tables, along with teas, coffees and fruit infused water. The food was all delicious and the staff were very tentative, making sure our cups were always full and that all guests were enjoying the afternoon tea. This made for a lovely atmosphere and everyone enjoyed an afternoon of chatting, relaxing and indulging.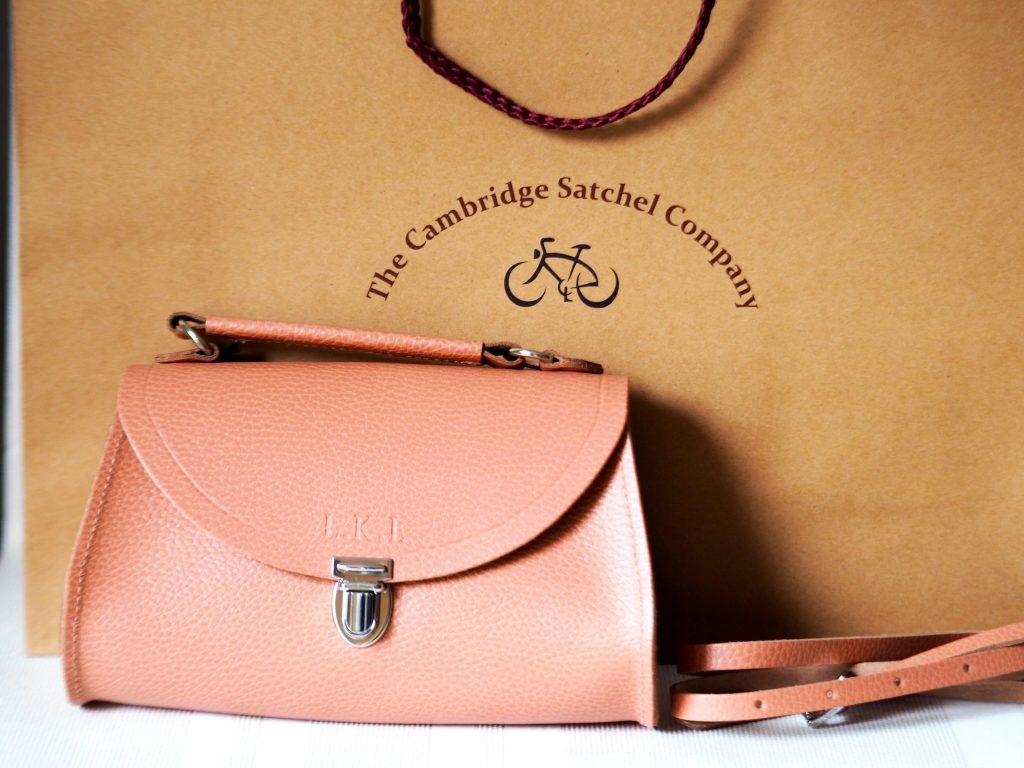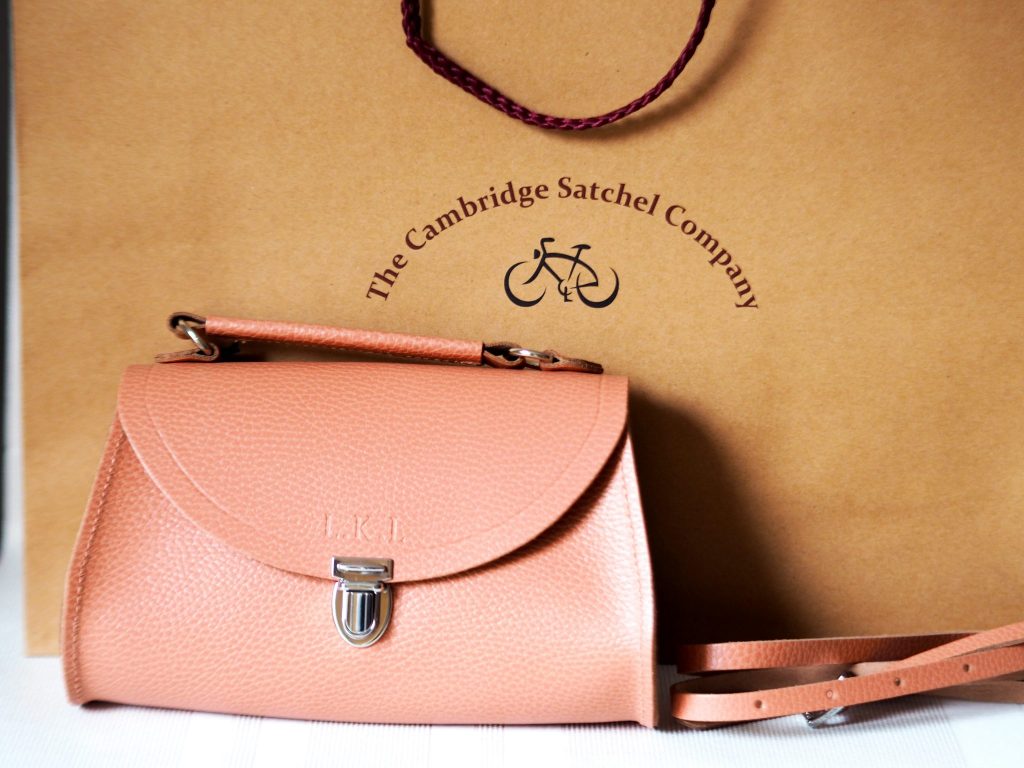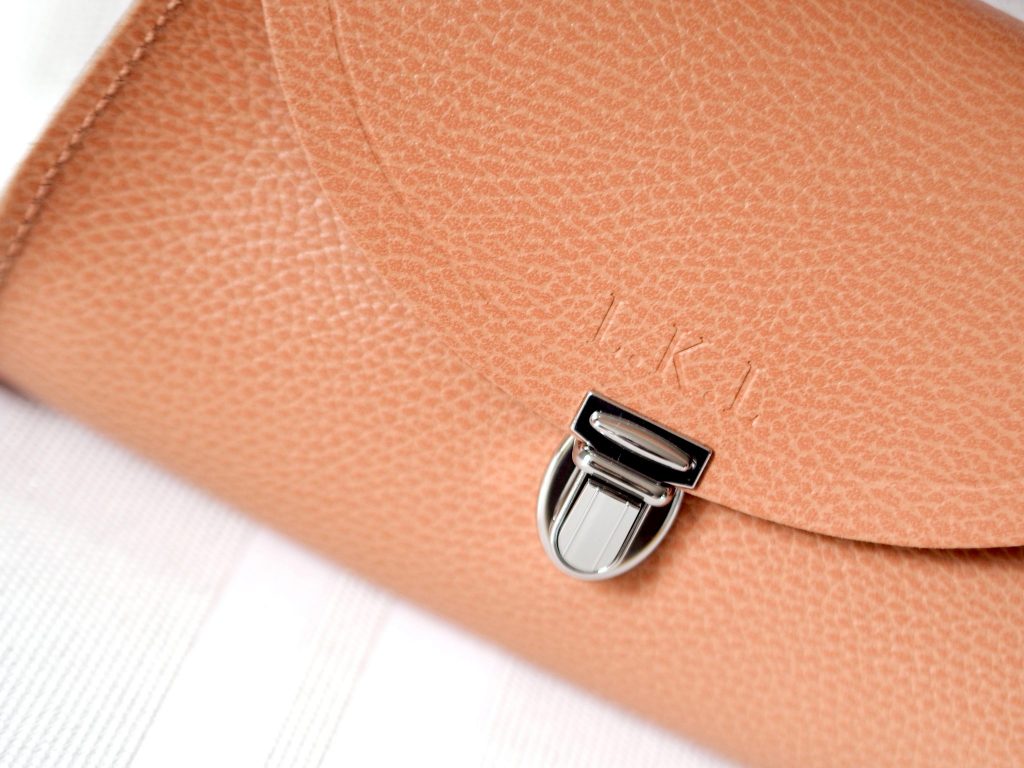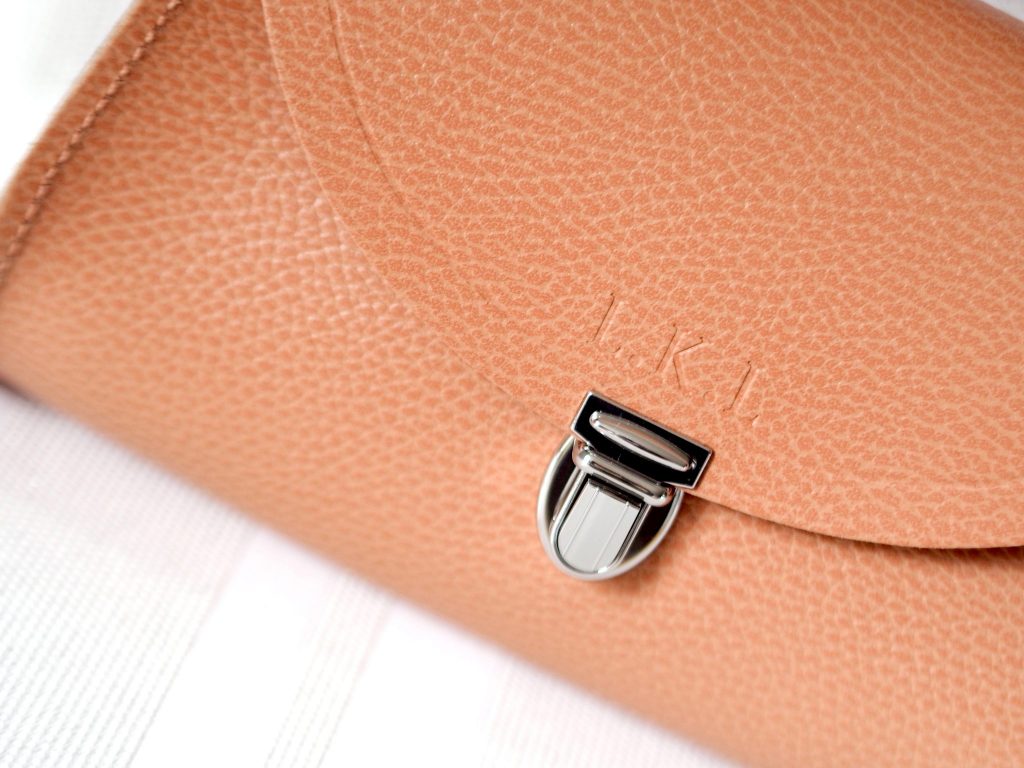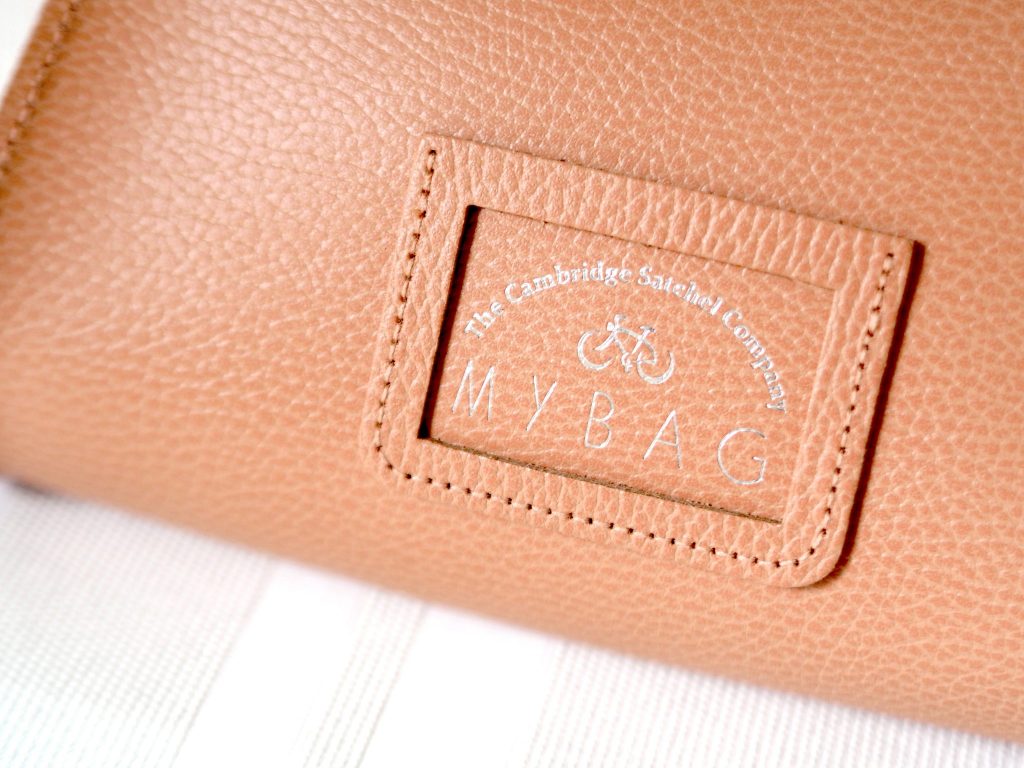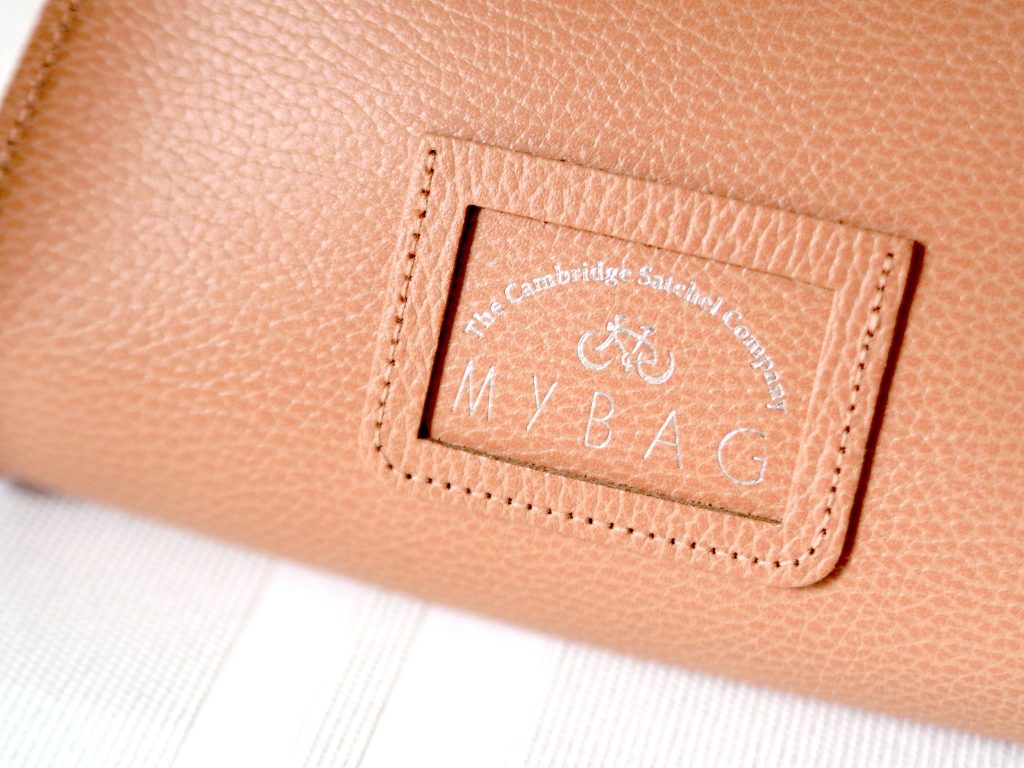 Once we were all finished,  The Cambridge Satchel Company gave us a little talk to introduce the wonderful collaboration, the ideas behind it, and the brand as a whole. We were then all told we could finally open our surprise gifts, and the room filled with gasps of excitement as we each unveiled a personalised bag. Everyone received the exclusive Mini Poppy Satchel in this gorgeous grained saffiano terracotta leather – just perfect for spring. Each bag was also personalised with the bloggers initials, which was so amazing and incredibly thoughtful.
We spent the rest of the day chatting, photographing our new bags (obviously) and eating more cake. It was the perfect afternoon and a great way to launch the new collaboration. We also got to see some of the other pieces from the collection, which includes some beautiful colours and designs perfect for spring/summer – there are definitely pieces to suit all different tastes and styles.
Head over to My Bag to check out the beautiful collection – these designer bags are all handmade with love here in the UK, and in my opinion are great value for money for such an iconic piece. You can get your hands on the same bag that we got here (be quick – it's limited edition!)
LL x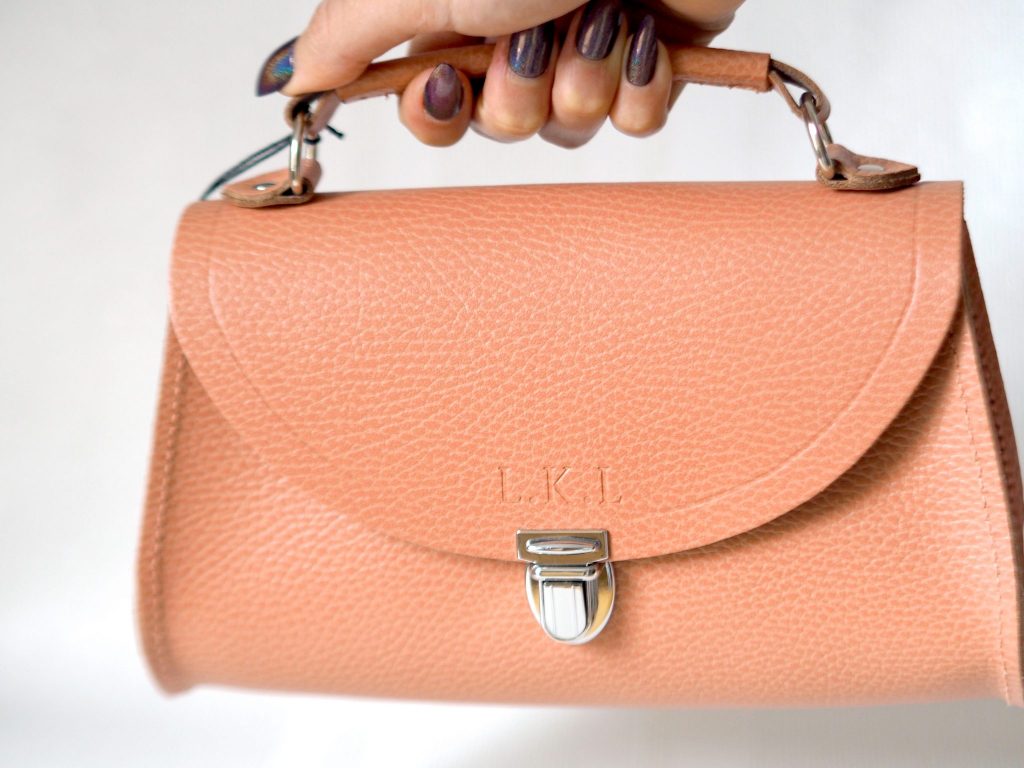 *A huge thank you to The Hut Group, The Cambridge Satchel Co, My Bag and King Street Town House for such a lovely afternoon and amazing gifts.