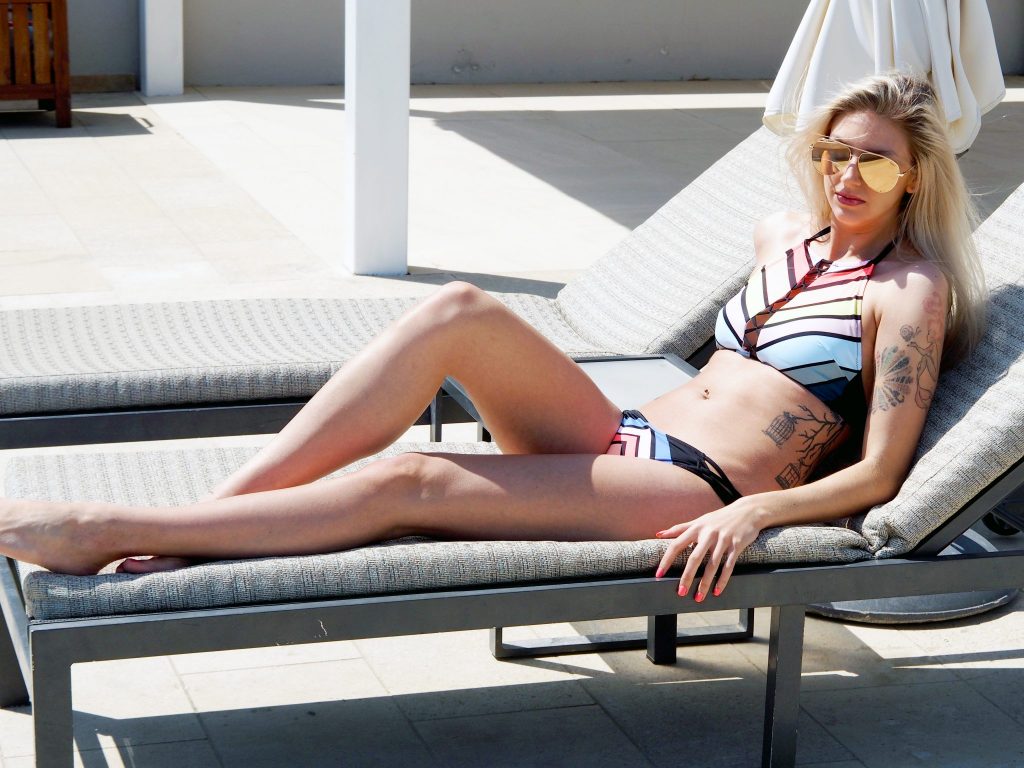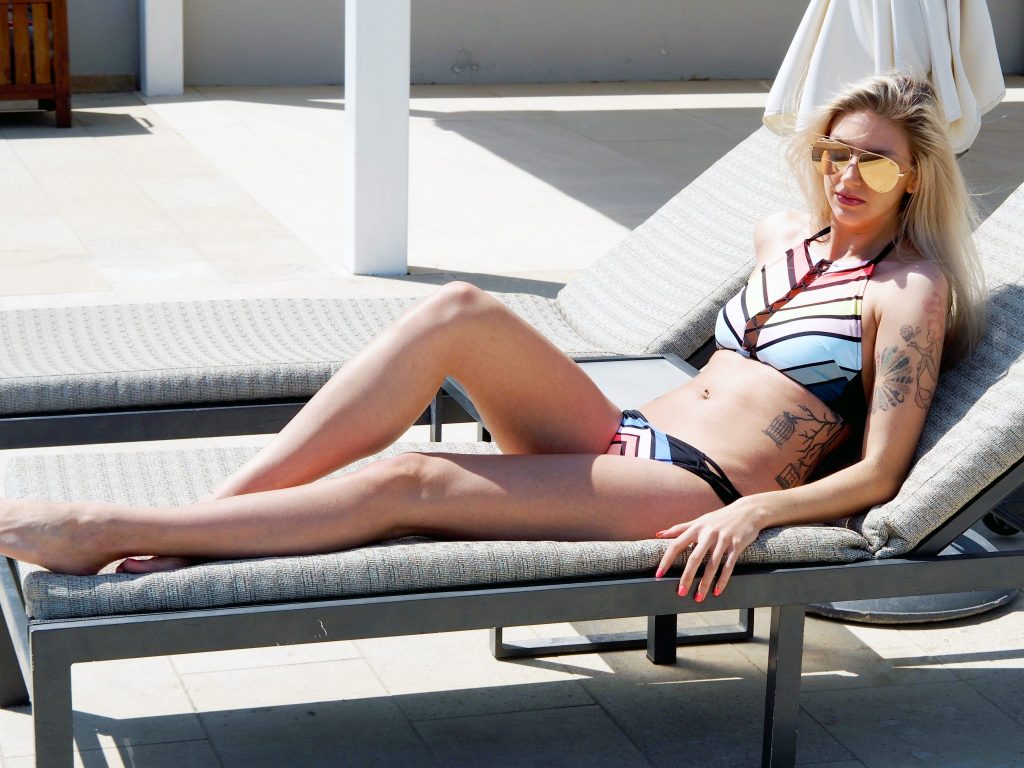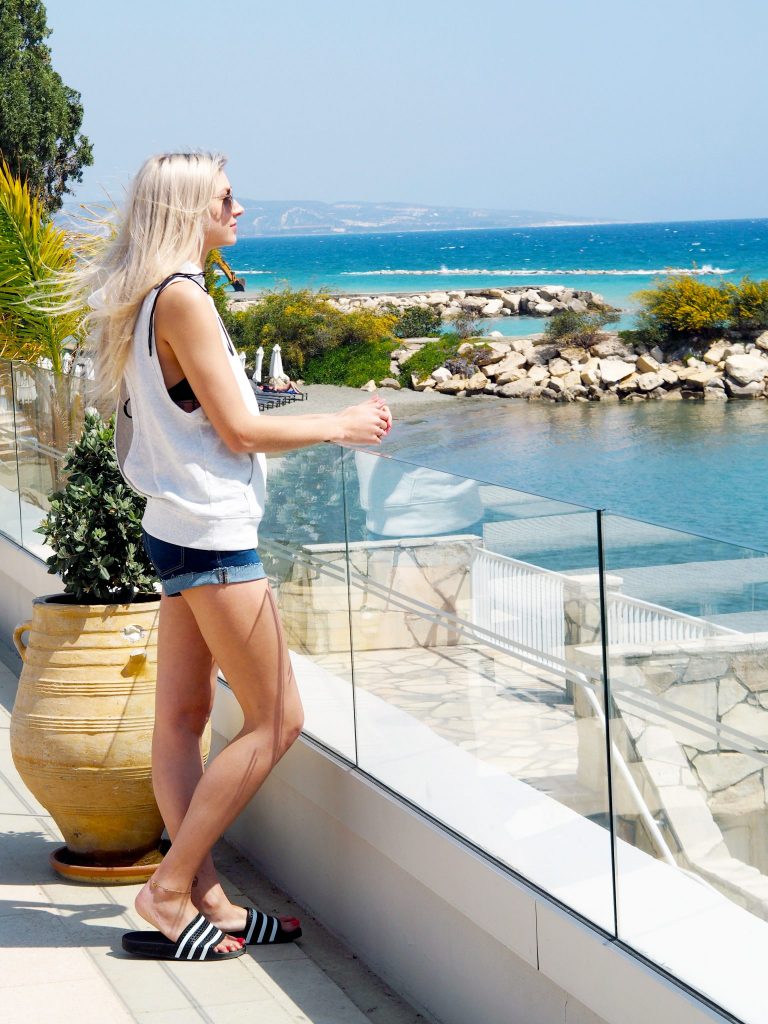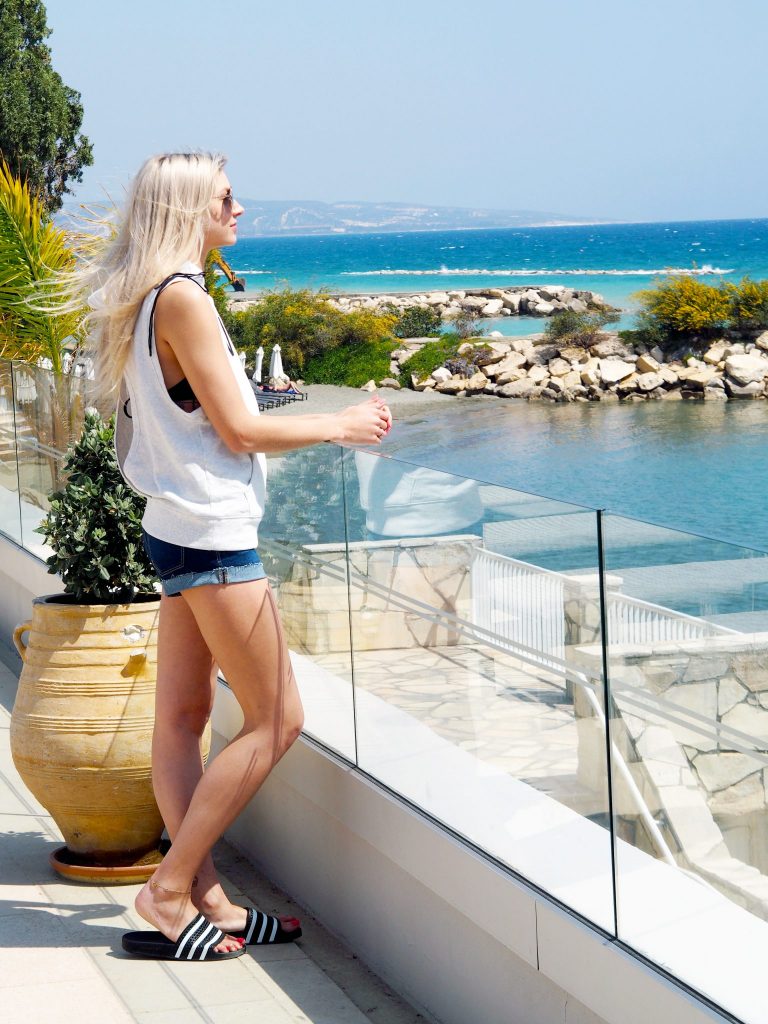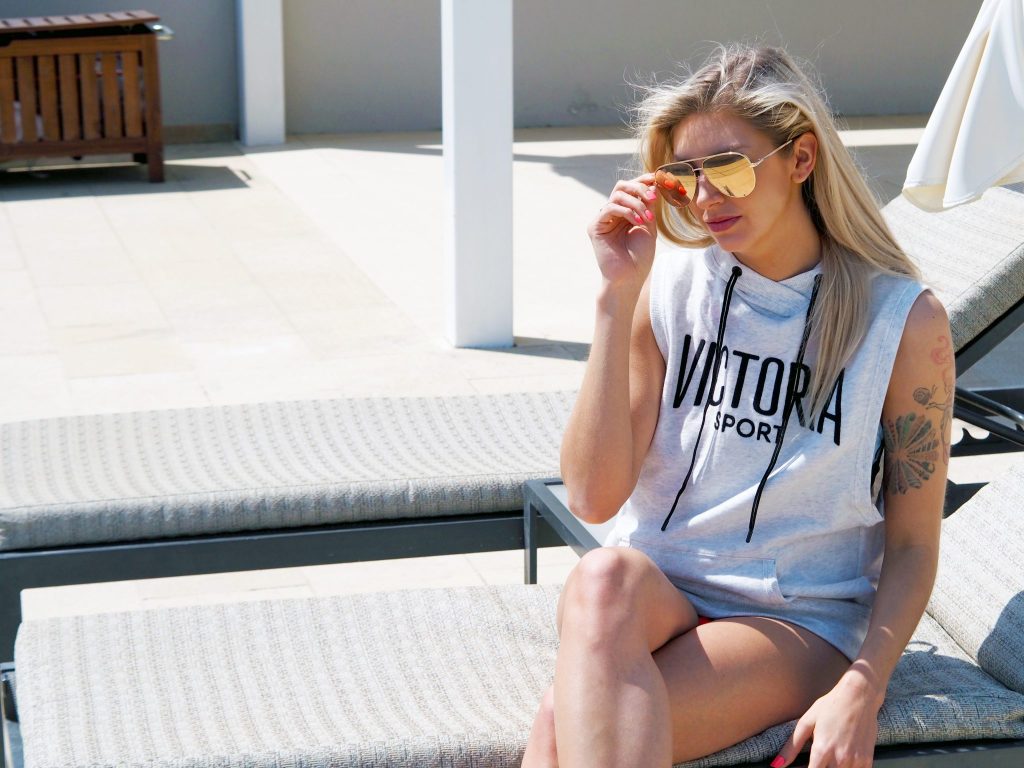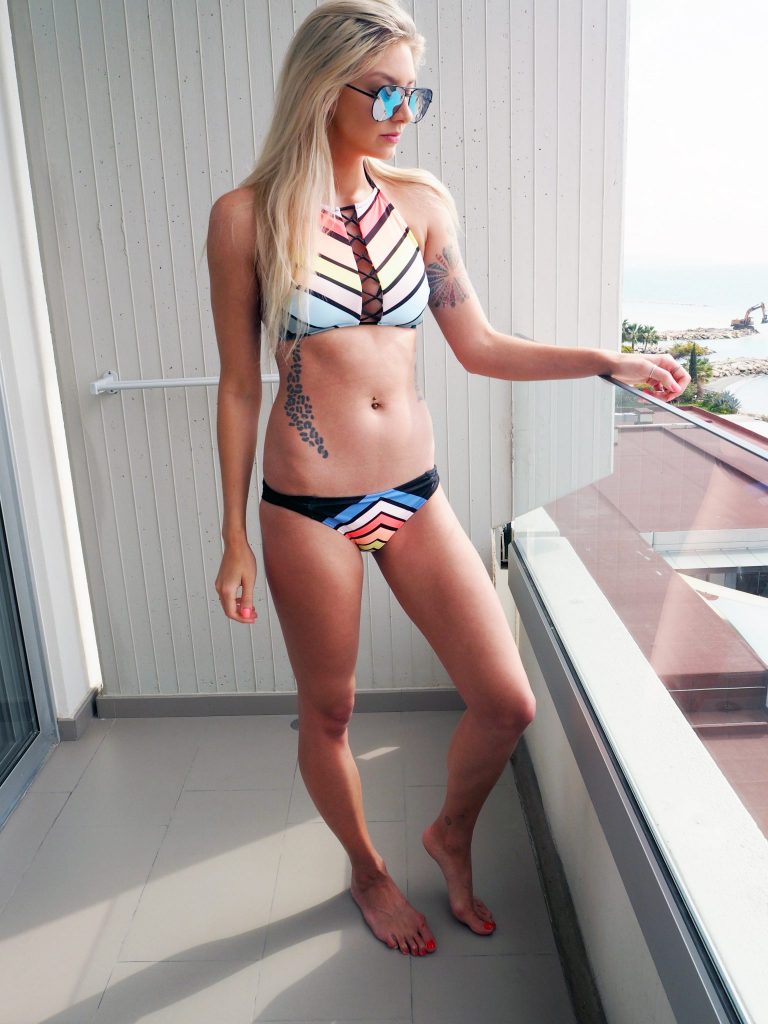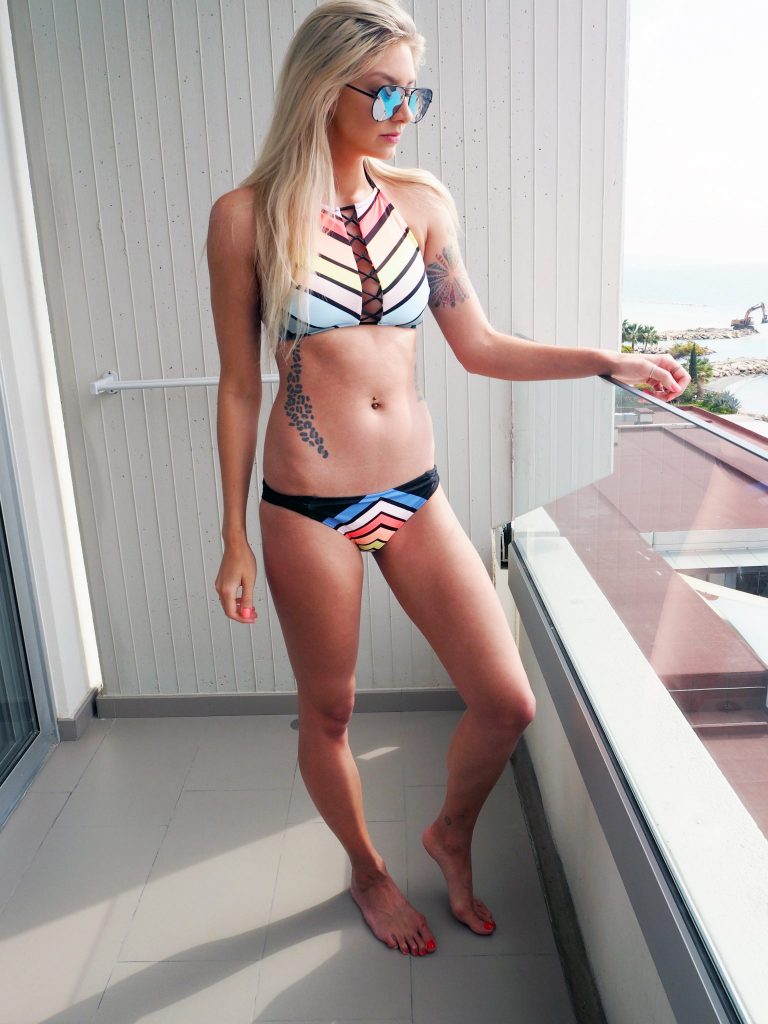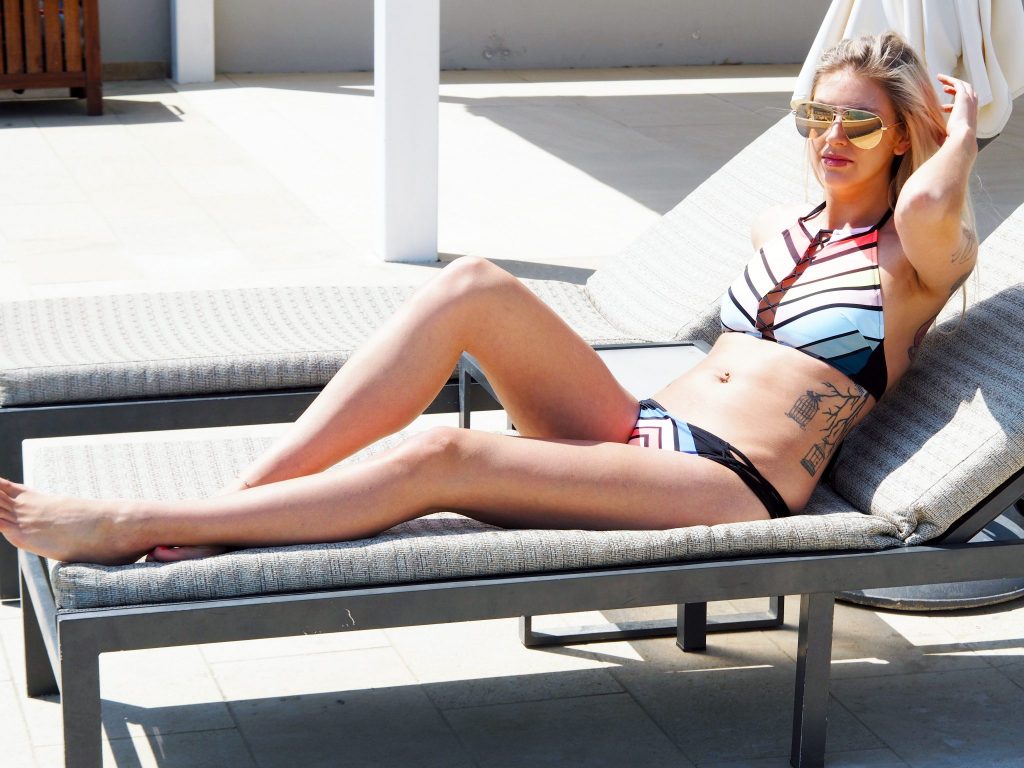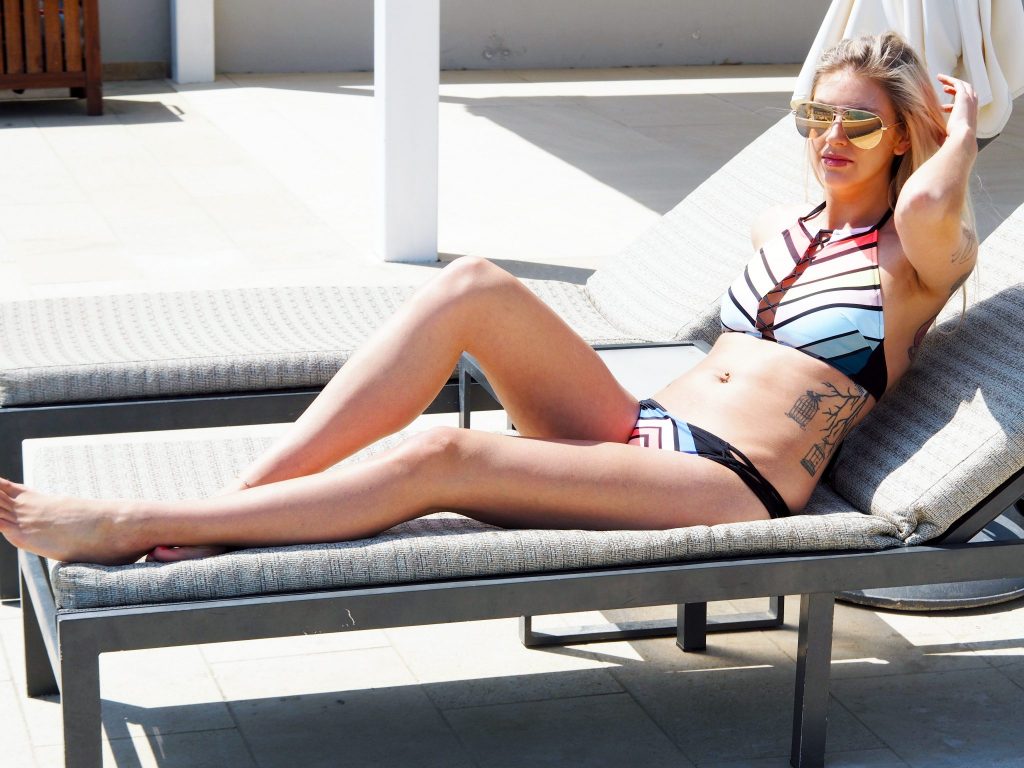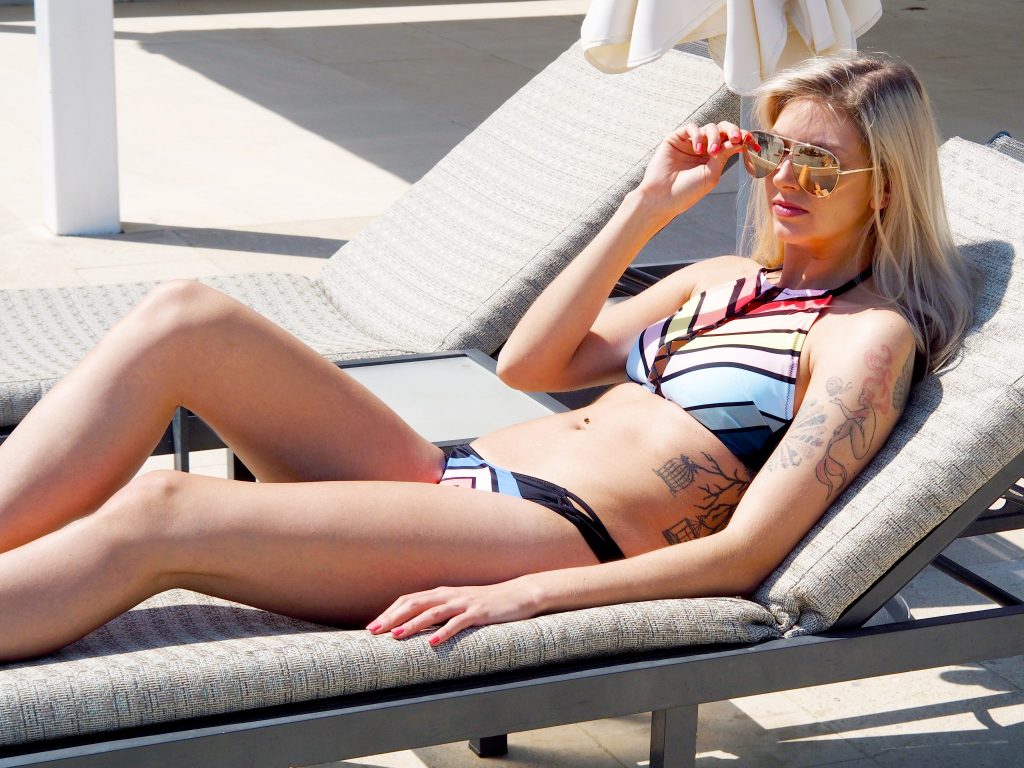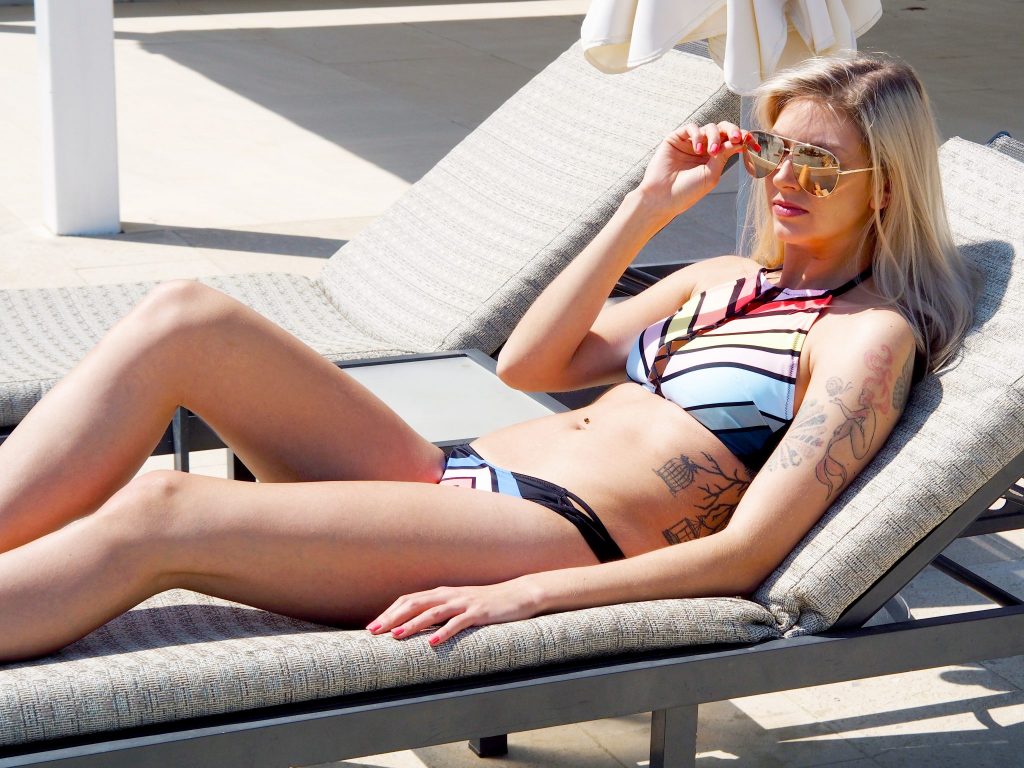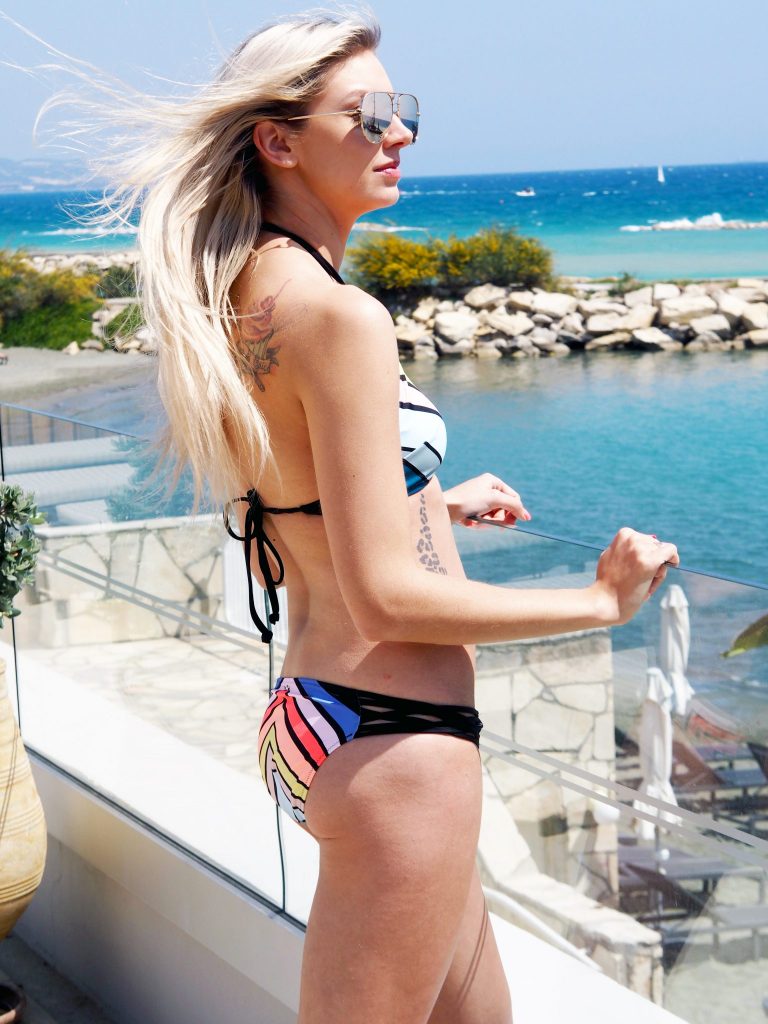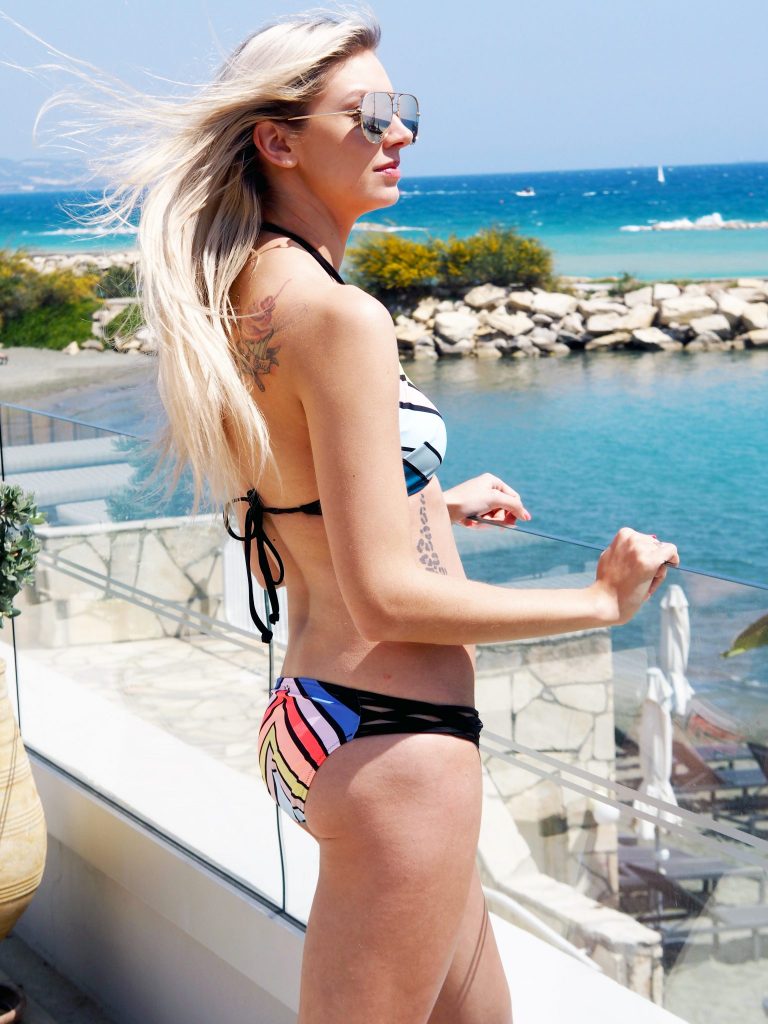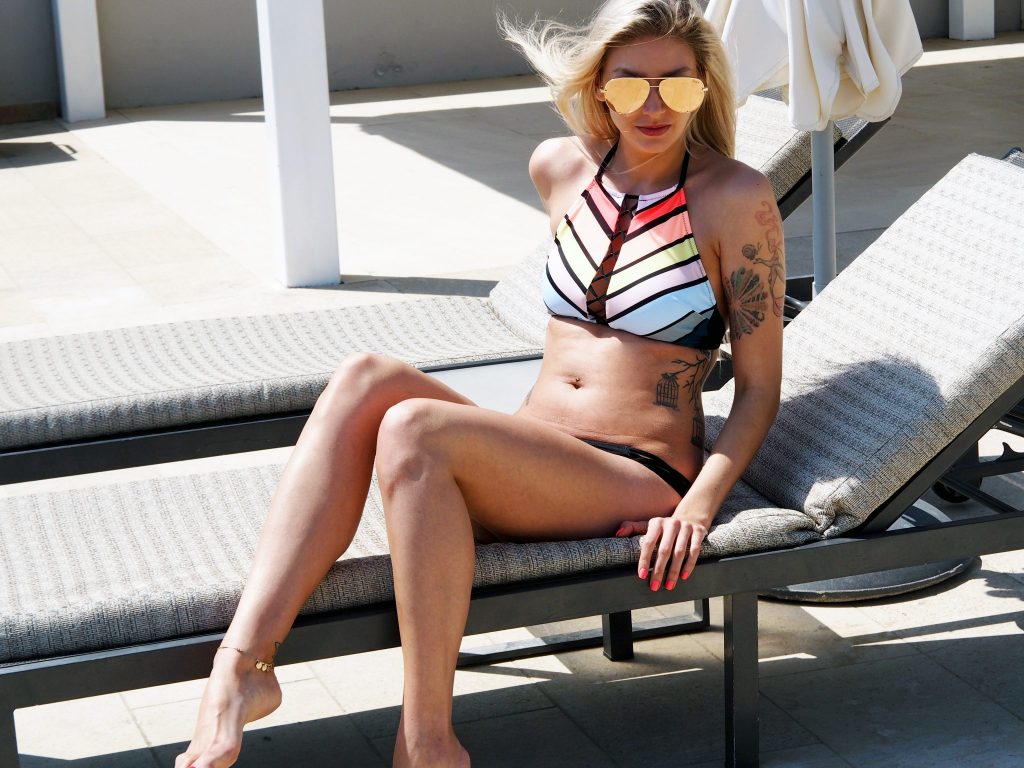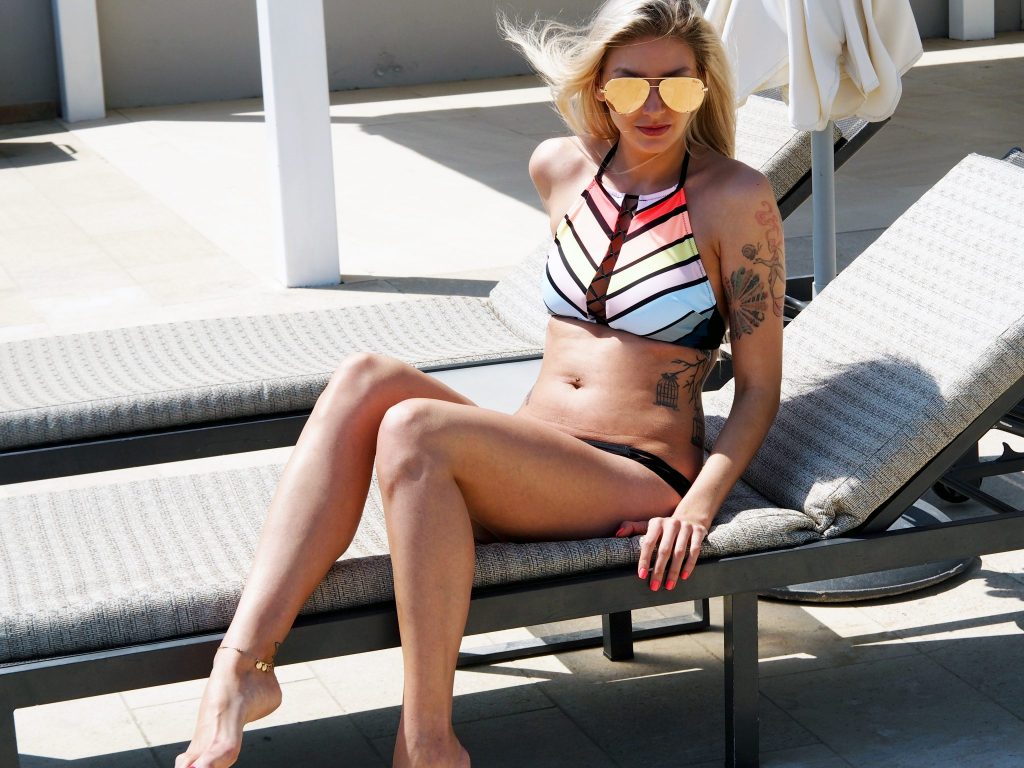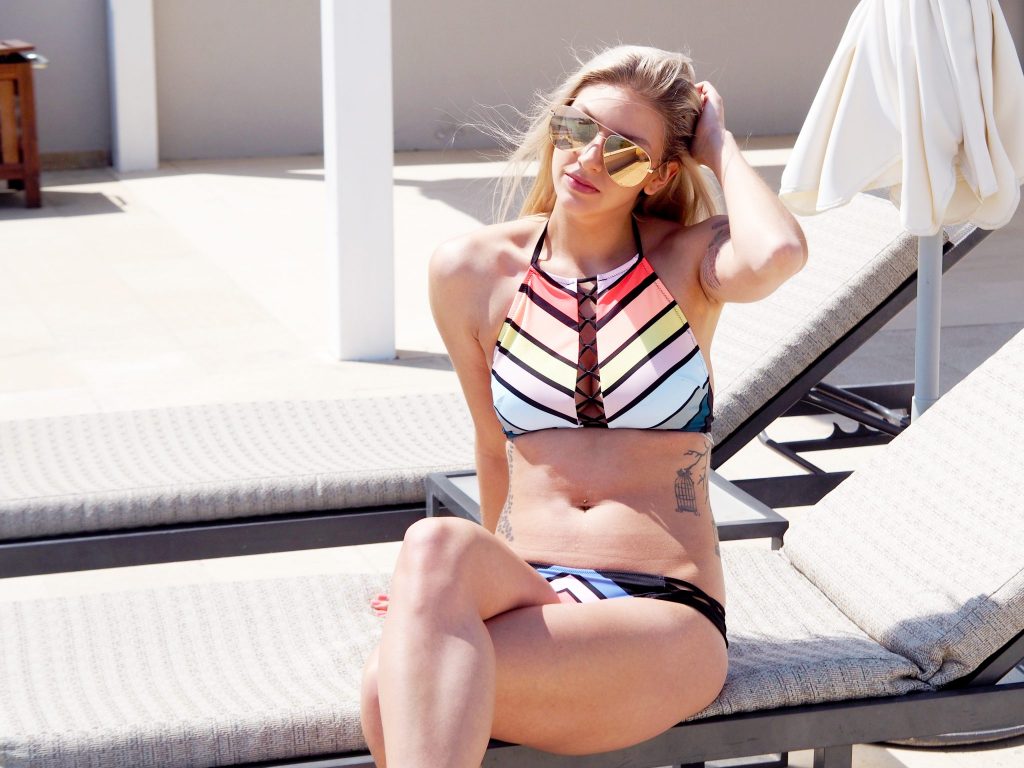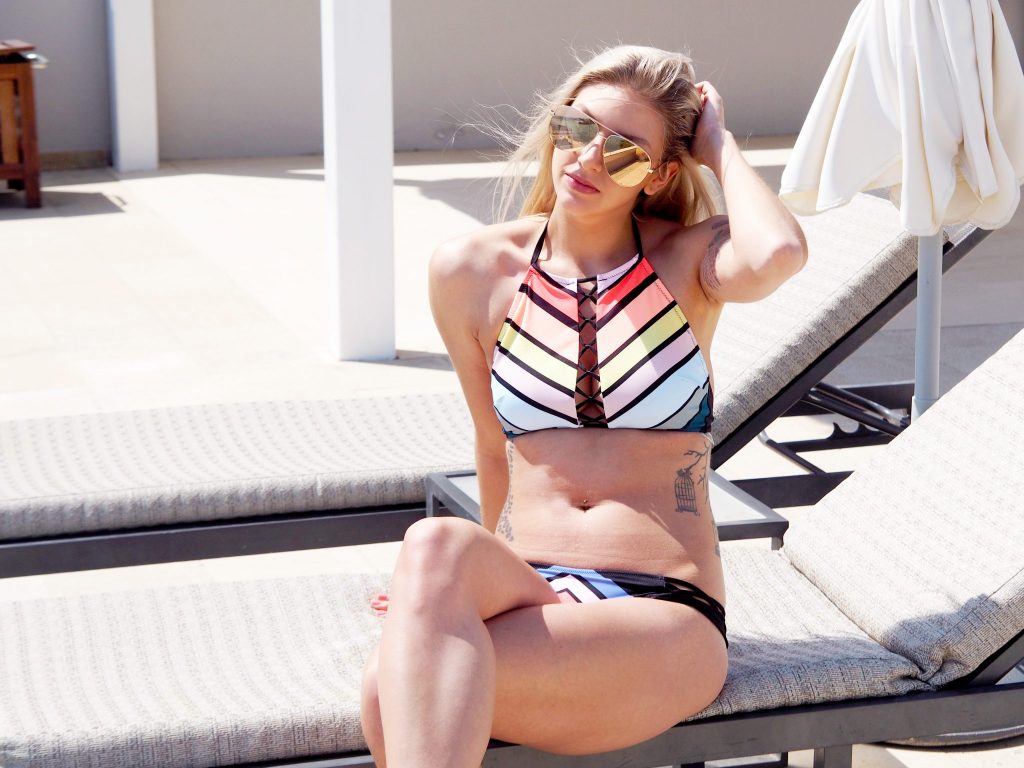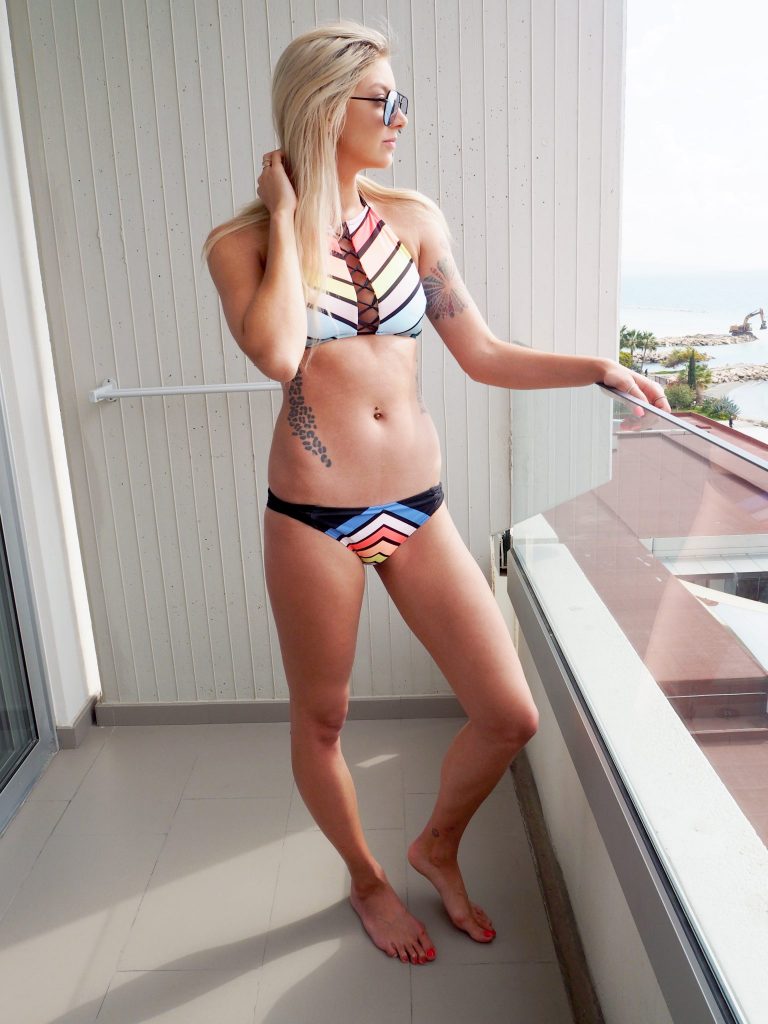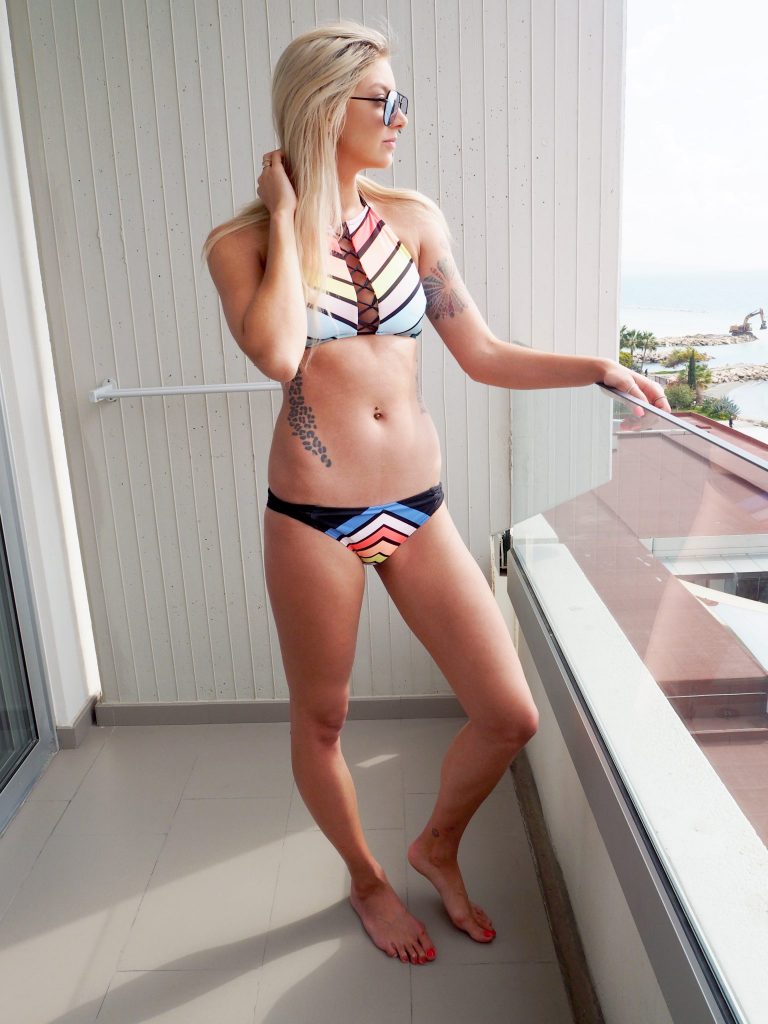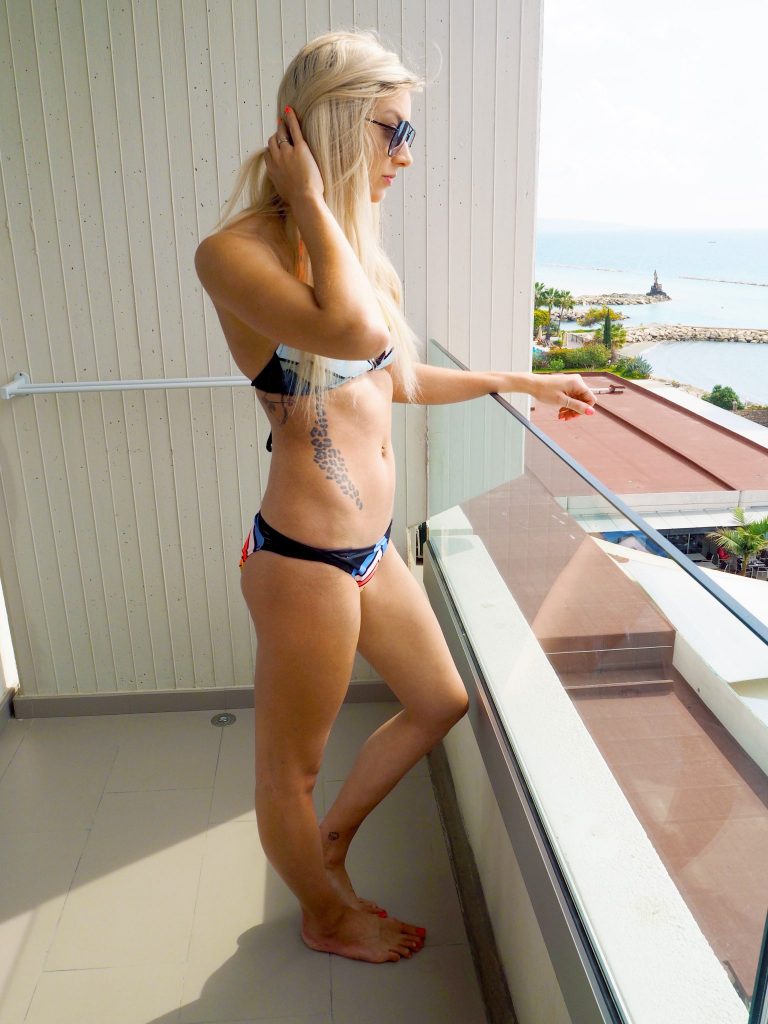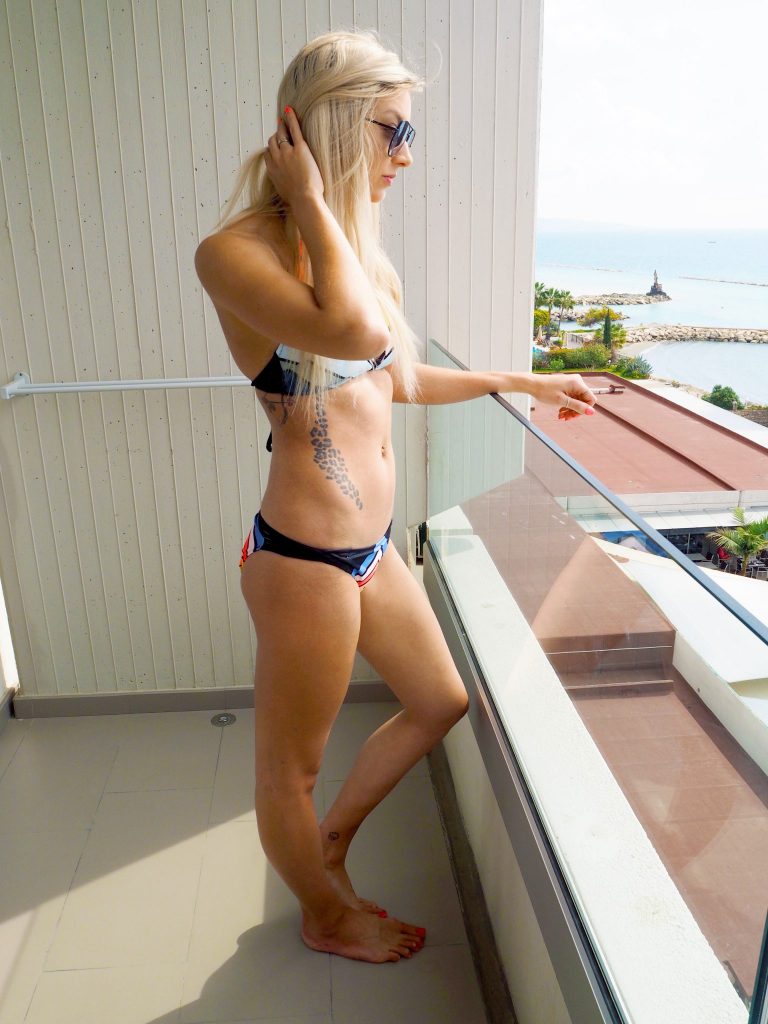 This bikini was one of those things you just have to have as soon as you see it (although this seems to happen to me quite a lot). As soon as I stepped into the store, there was just one left; hung right at the front and staring right at me – it was meant to be. The super cute criss-cross detail on the front of the top and to the sides of the bottom just add that something extra to set this two-piece apart, and the halter neck style of the top is a shape I find really flattering.
These are actually separates so you could easily buy one or the other, and pair it with a plain top or bottom. The rainbow colours on this set make it super easy to mix and match with other sets. The bottoms also have a high-waisted version with cut-out sides, so if you don't want something so low, these would be perfect and are just as gorgeous.
I also adore the Victoria Sport sleeveless hoodie. It is perfect for throwing on over a bikini, hitting the gym, or even with jeans and pumps for a sports-luxe feel. It is so soft and comfortable, but has beautiful open back detail to add a little edge to such a usually casual piece – I just love the little details in the VS clothing, which just makes everything feel a little more luxurious.
Bikini Top
Strap Bikini Bottom
High Waist Strap Bikini Bottom
Victoria Sport Muscle Hoodie
Shorts – Zara
Sliders – Adidas
Sunglasses – Quay Australia
Let me know what your favourite VS pieces are in the comments below!
LL x