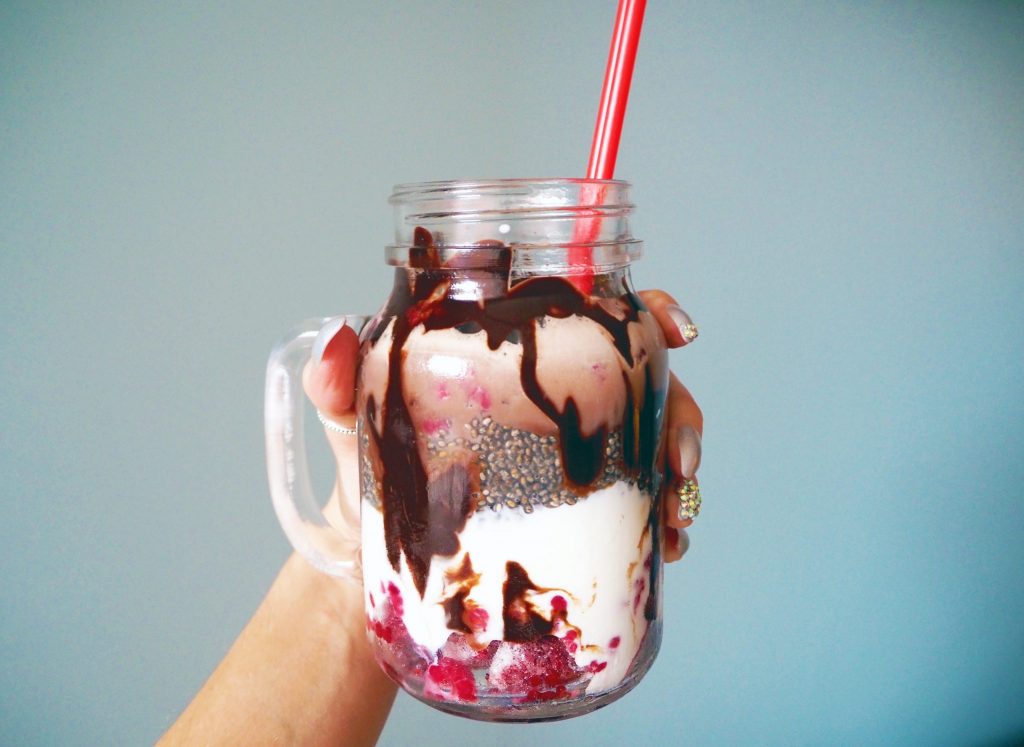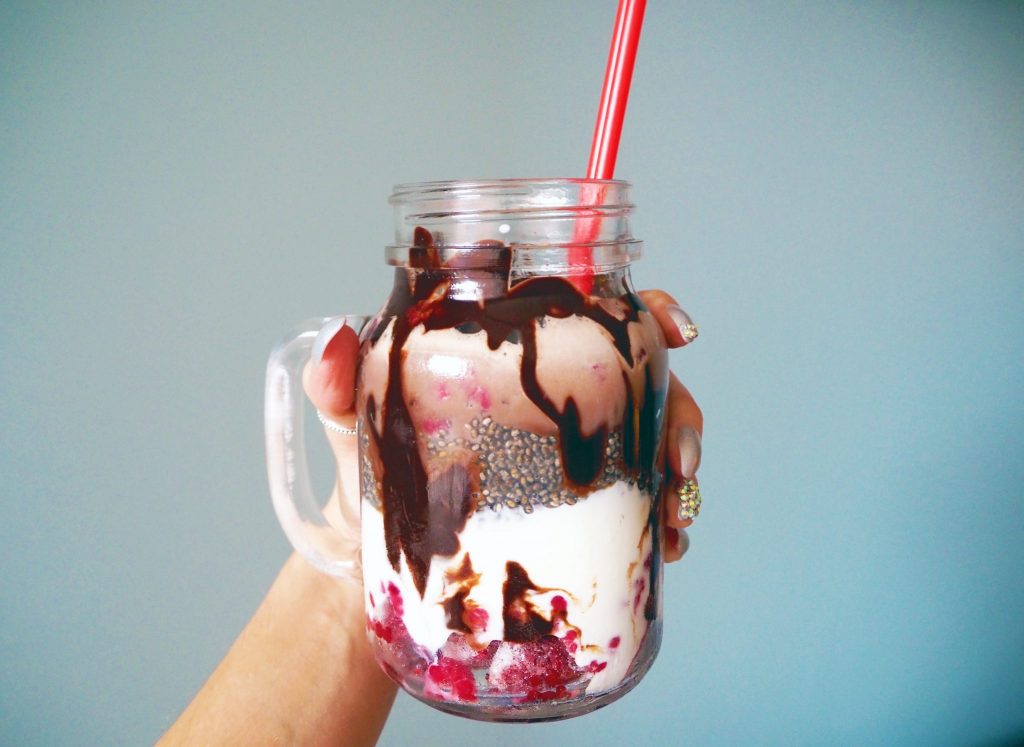 It's been a while since I did a recipe post for you guys, and recently I have been absolutely loving experimenting in the kitchen and creating delicious meals (especially breakfasts) that look fun and taste amazing. I have been switching things up with my training and diet to see what works best for my body, and after a few weeks of tracking my food more closely, I found that I was probably under eating quite a bit. A few people were surprised by this (including me), as I am someone who likes to pick and eat quite often throughout the day, and people always comment how much I eat and how I am always eating (!) so to ensure I am getting in all of my nutrition, I have been making some naughty but nice treats to bump up my food intake.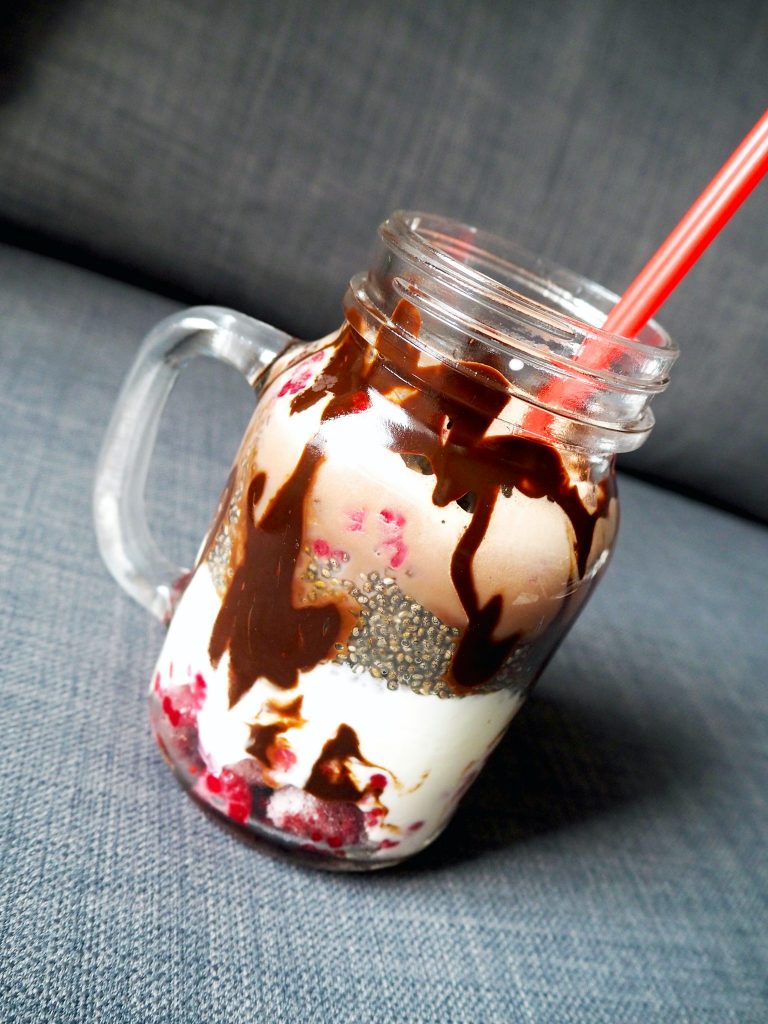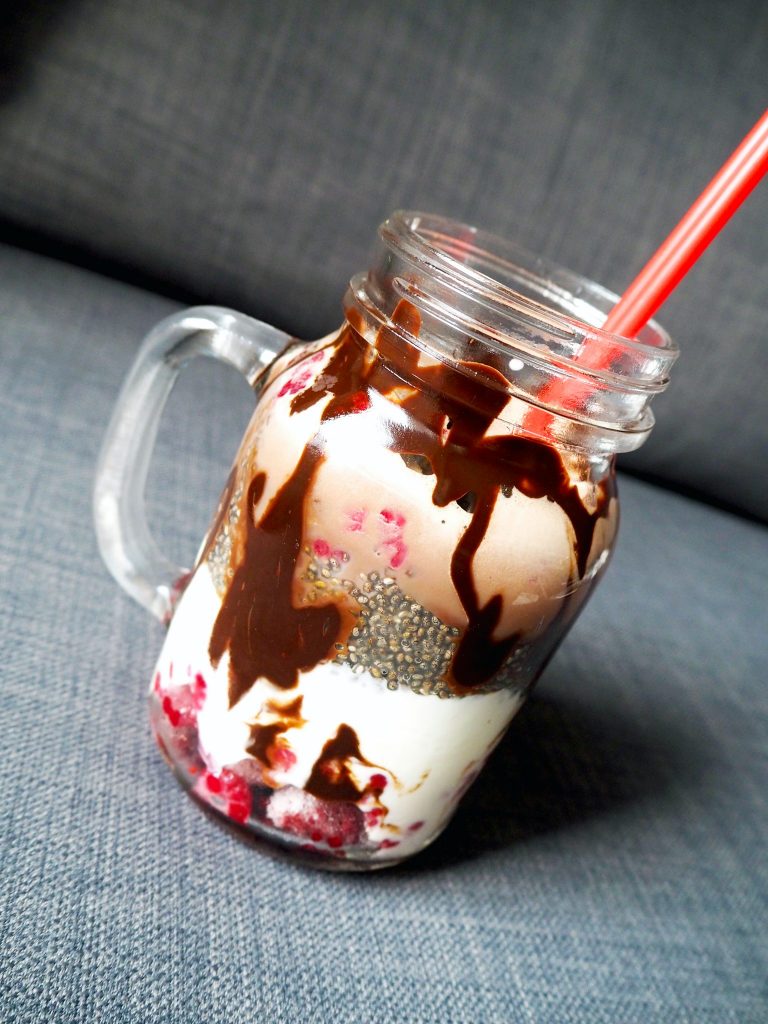 One of my favourites has been breakfast sundaes, which are perfect for anyone with a sweet tooth, and are oh-so Instagrammable. Believe it or not, the only sugars in here are from fruits, and this epic double chocolate berry sundae is made with completely healthy ingredients, but will feel like a dessert when you eat it. It is also packed with protein, so perfect for post-training.
Ingredients:
Whole Dark Chia Seeds – 25g
My Protein Flavour Drops – 5 Drops (I used white chocolate flavour but you can use anything chocolatey)
Sweet Freedom Liquid Chocolate Choc Shot – 20g
Greek Yogurt – 55g
Mixed Berries – 65g (I used frozen but you can use fresh too)
My Protein Impact Whey Protein – 25g (again, any flavour you think will work is fine, I used rocky road)
Method:
Prepare the chia pudding by adding water or milk to the chia seeds in a bowl (I usually add about twice as much water as there are chia seeds), and add the flavour drops. You can flavour this however you like so if you don't have flavour drops you could use cocoa powder or simply some honey to sweeten the pudding. Let it sit for an hour so the seeds can absorb the liquid, I usually go back and stir the pudding a couple of times to make sure all the seeds are mixed, and you can add more water if desired. When the seeds are plump your pudding will be ready to go.
You can now build your sundae! I started by adding Sweet Freedom Liquid Chocolate drips down the side of my mason jar to decorate. If you are making this in a bowl you could just squeeze on top to finish, or add a little to each layer – how you build the sundae is totally up to you, so get creative!
I layered half of my berries at the bottom and then spooned in the greek yogurt. Using your spoon, try to get the yogurt layer quite flat so your sundae layers build up nice and evenly. I then scooped in the chia pudding layer – this is quite thick so it built the perfect foundation to top off my sundae with the shake layer.
I added protein powder to a shaker and added about 150ml of water, so that the shake was quite thick and a little more like a sauce. I then added my last few berries and the thick shake to the top of the jar, and a straw to finish. You can, of course, top with any other fancy decorations or treats you desire.
Nutritional Value:
Calories: 404
P34/C39/F12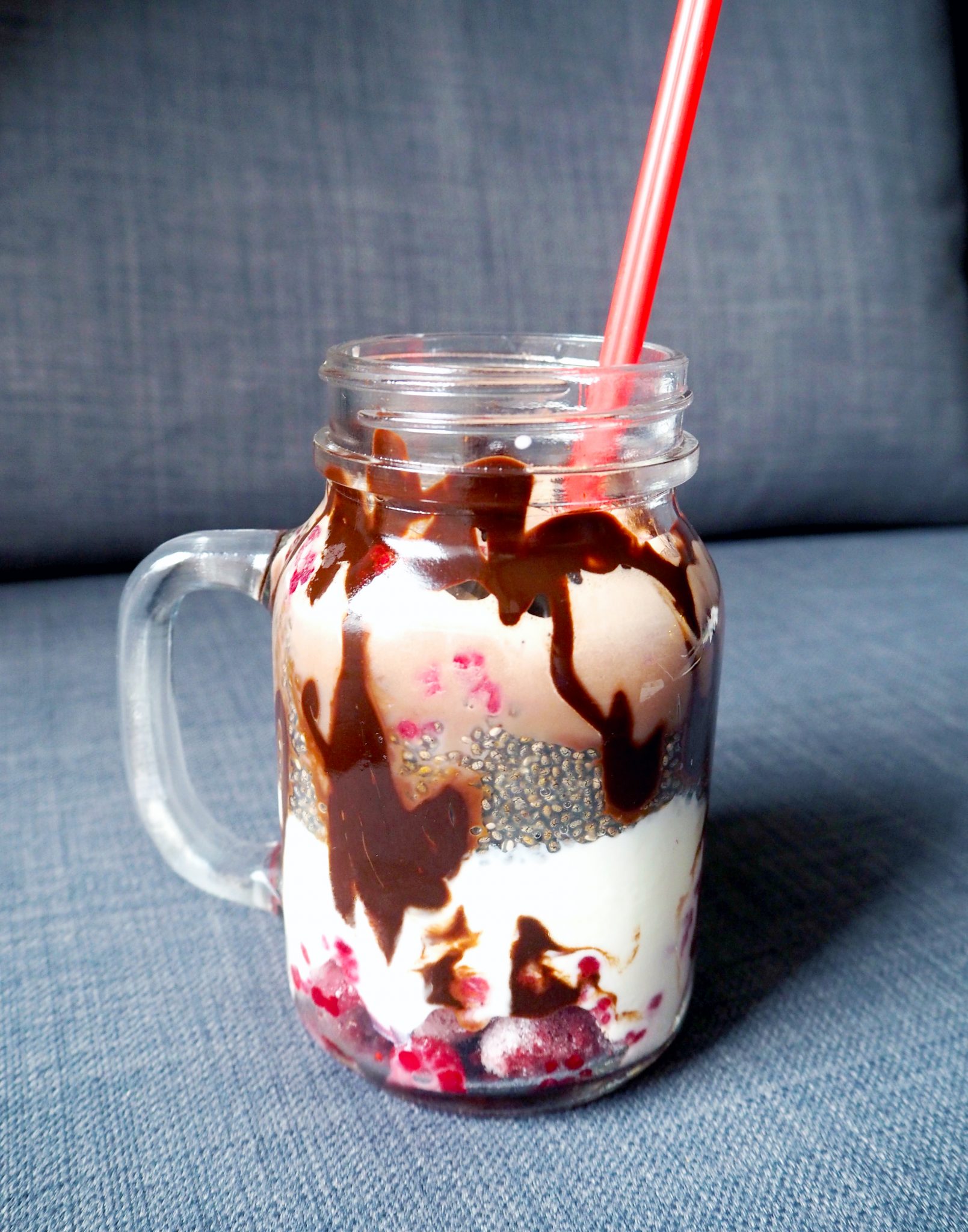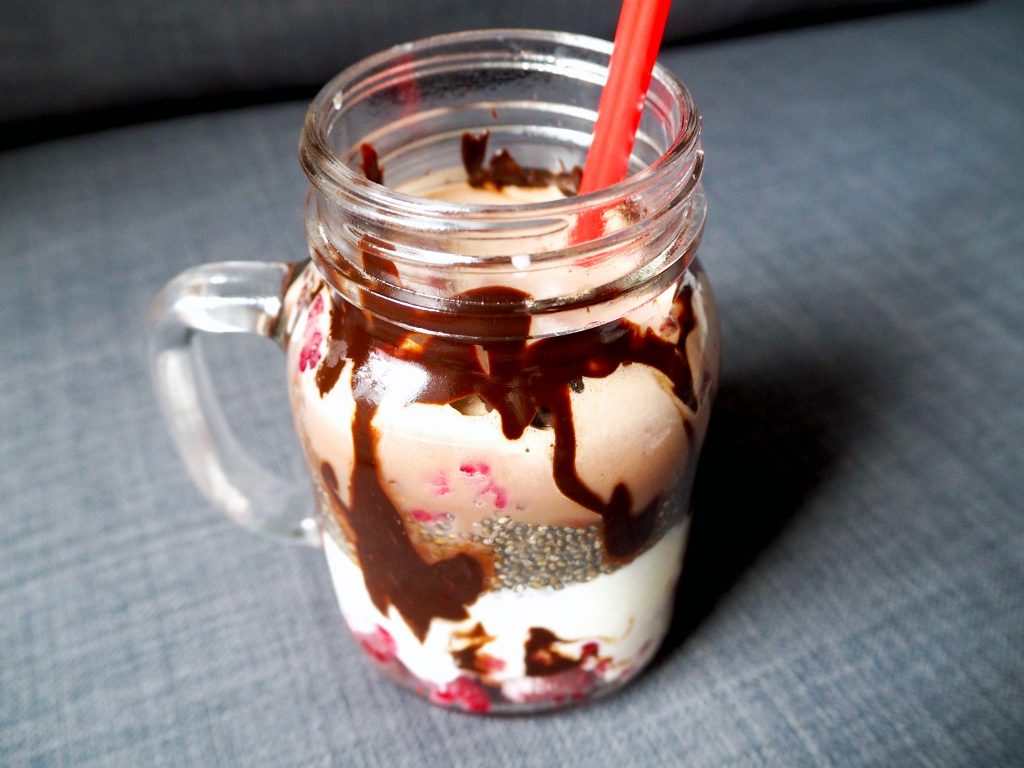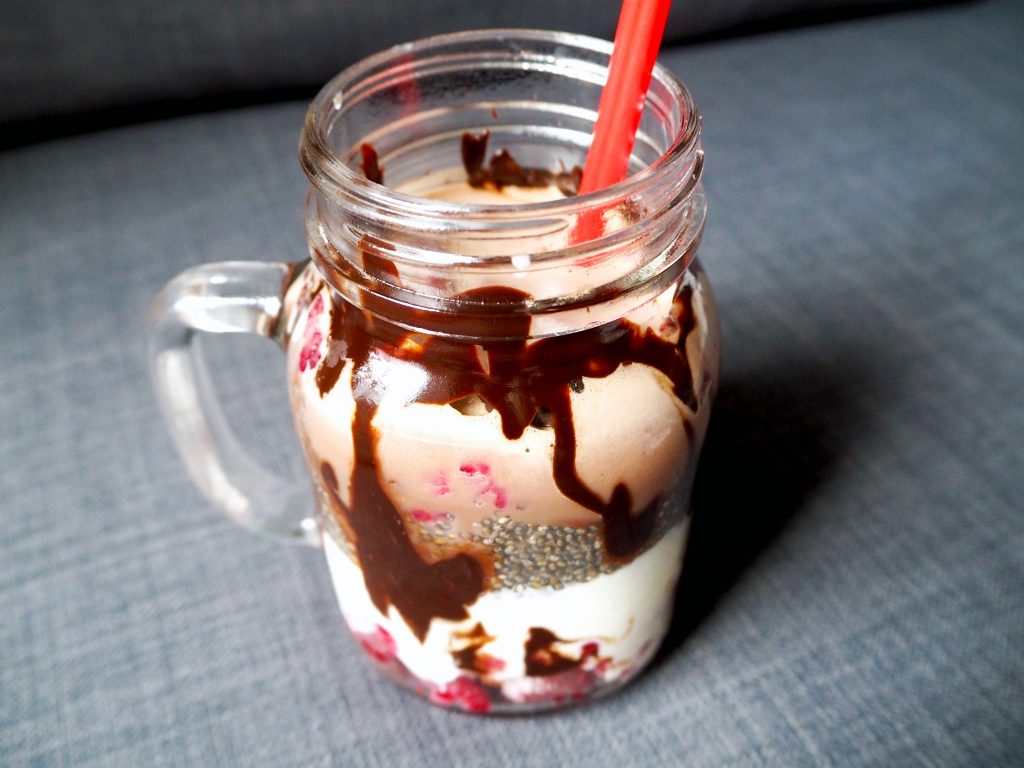 Et voila! My super easy, delicious and healthy breakfast sundae, that looks mouth-wateringly naughty and tastes just like dessert. Who doesn't like dessert for breakfast?! Let me know if you try making this or any sort of breakfast sundae, and tag me on Instagram in any of your foodie pics (@laurakatelucas). Enjoy!
LL x