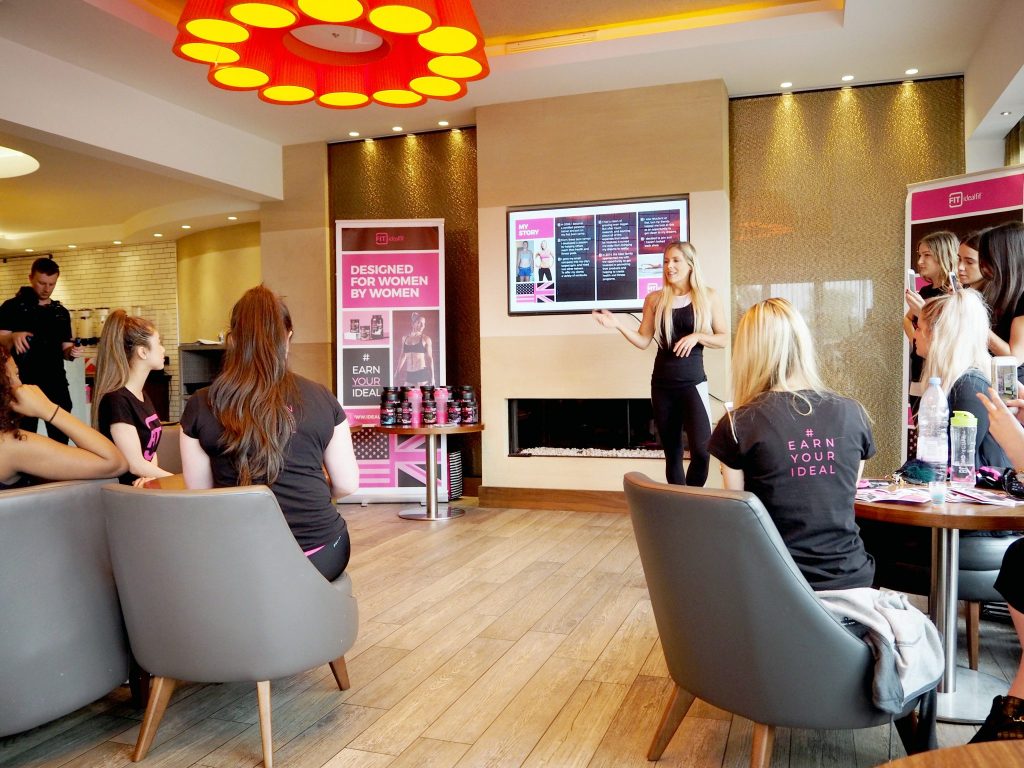 The fitness industry is currently booming, but as someone who only got fully into training last year, I know the whole concept can be quite a daunting one. What machines to use and what workouts to do, how heavy to lift, what foods to eat and what can all the supplements do for me, are just a few questions you might find yourself faced with when beginning your own fitness journey.
Some people will attend gym classes and use the standard machines a few times a week, and try to eat clean as much as possible, and this can certainly be enough, but there is definitely an increase of women who are wanting to learn more about incorporating weight training to build muscle into their routines, and this is where the questions begin.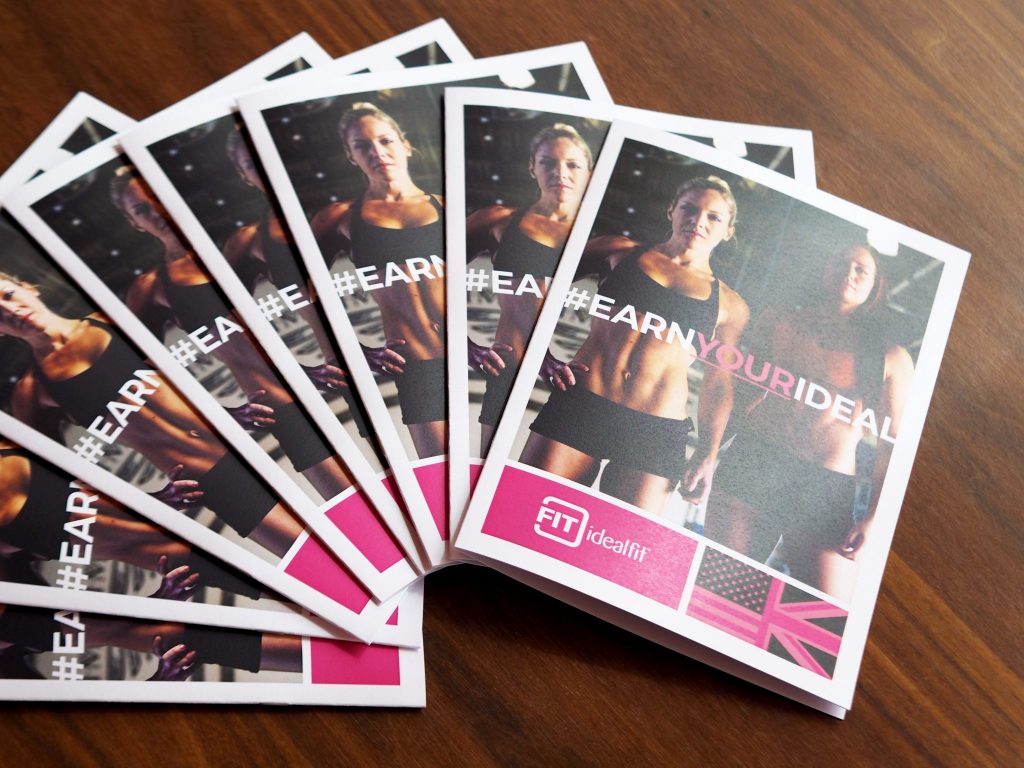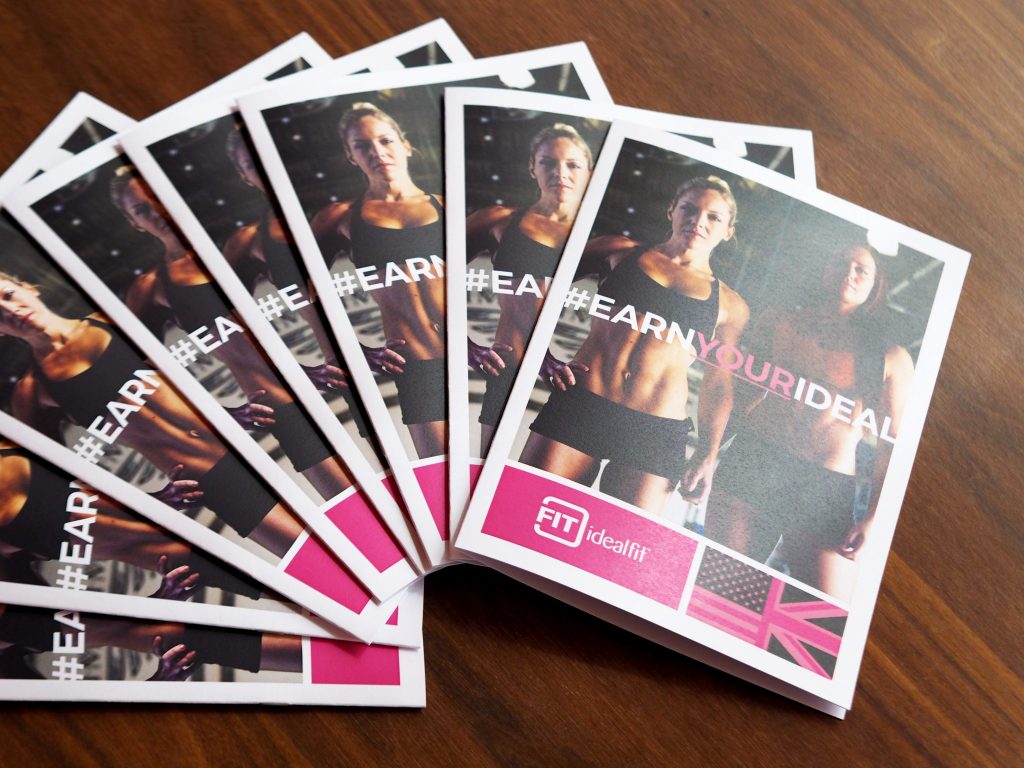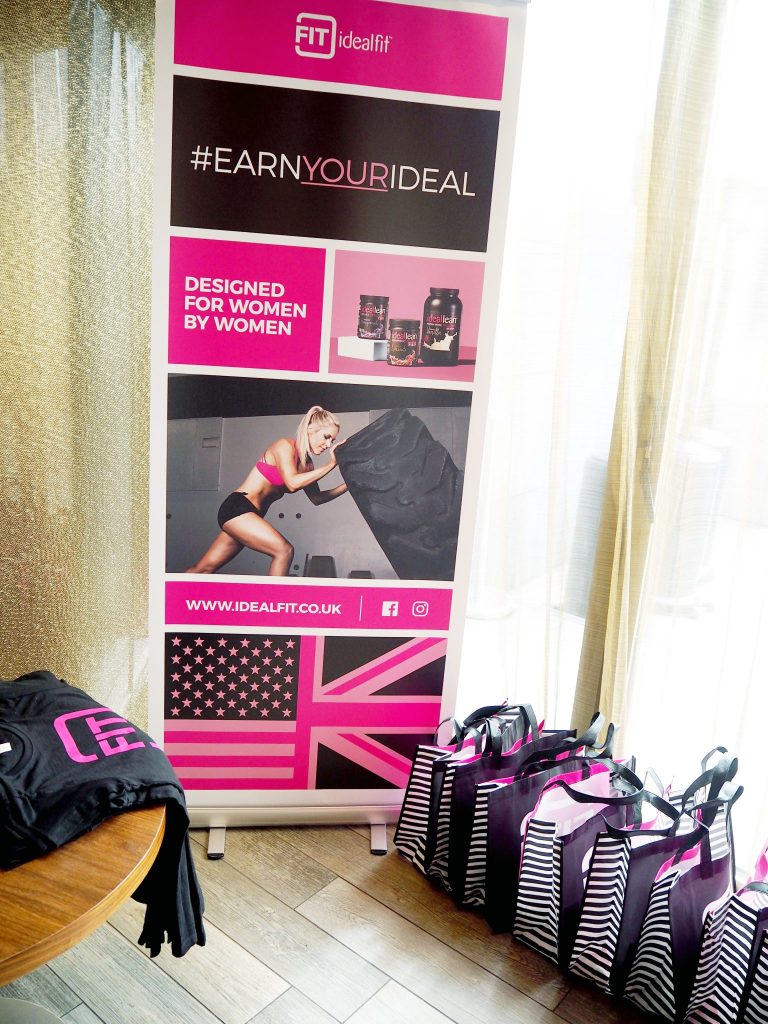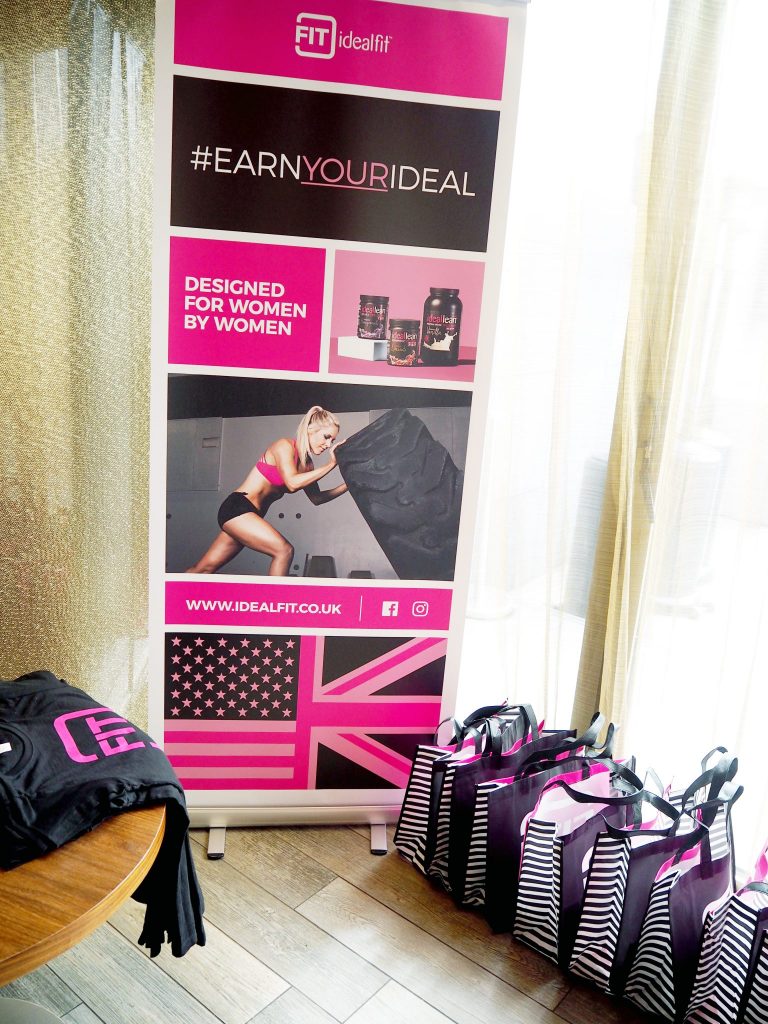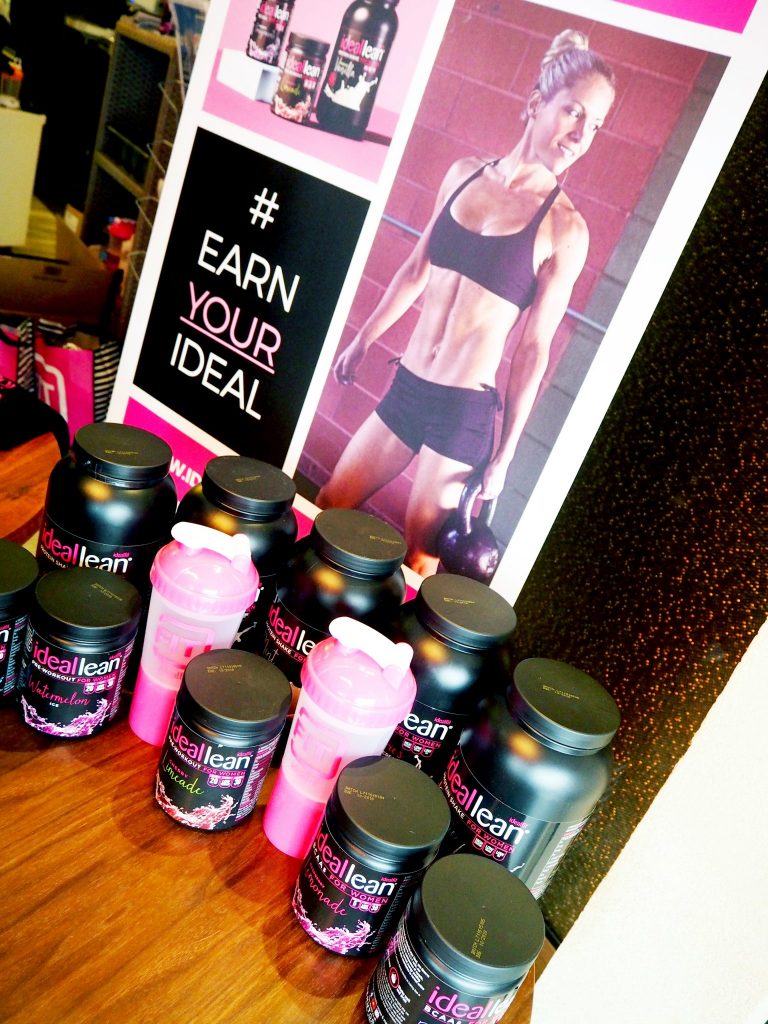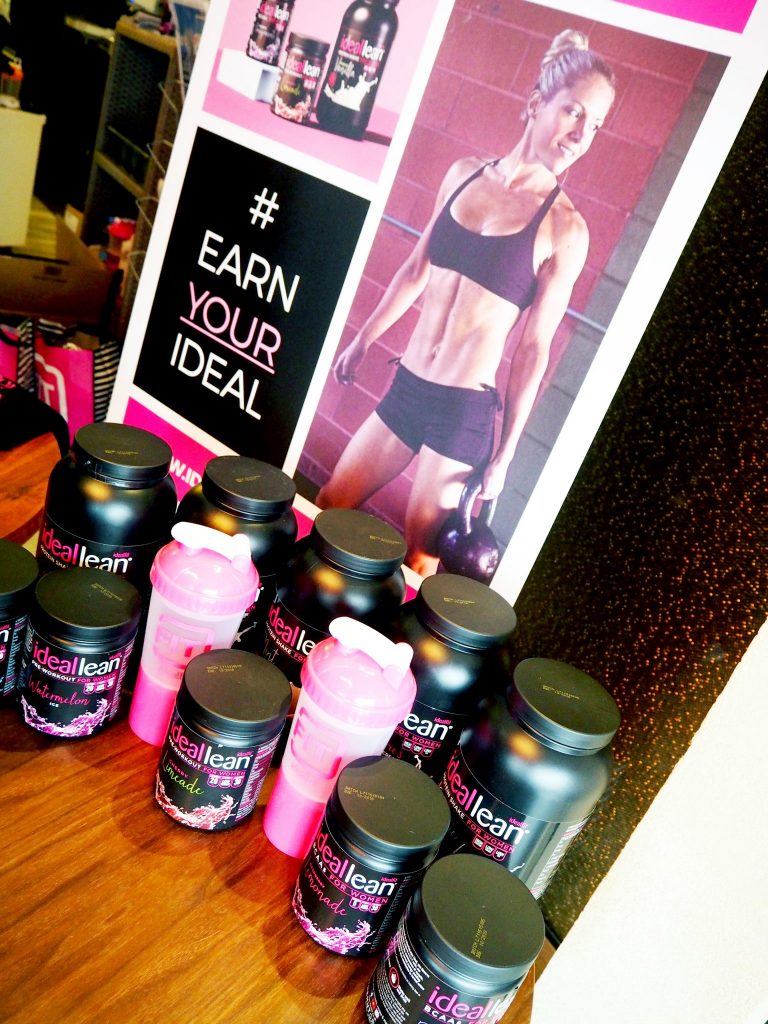 I was recently invited to attend the launch of IdealFit UK at Hale Country Club and Spa, with the lovely Lindsey Mathews who is head trainer and nutritionalist at IdealFit, and flew over to launch the awesome brand. IdealFit is already huge in America, and is designed for women, by women. Lindsey helped to formulate the products specifically according to the macro-nutrient requirements of the female body. The range have a unique vitamin blend added to the formula to contribute to healthier looking skin and hair, so that you can reach your fitness goals with added beauty benefits!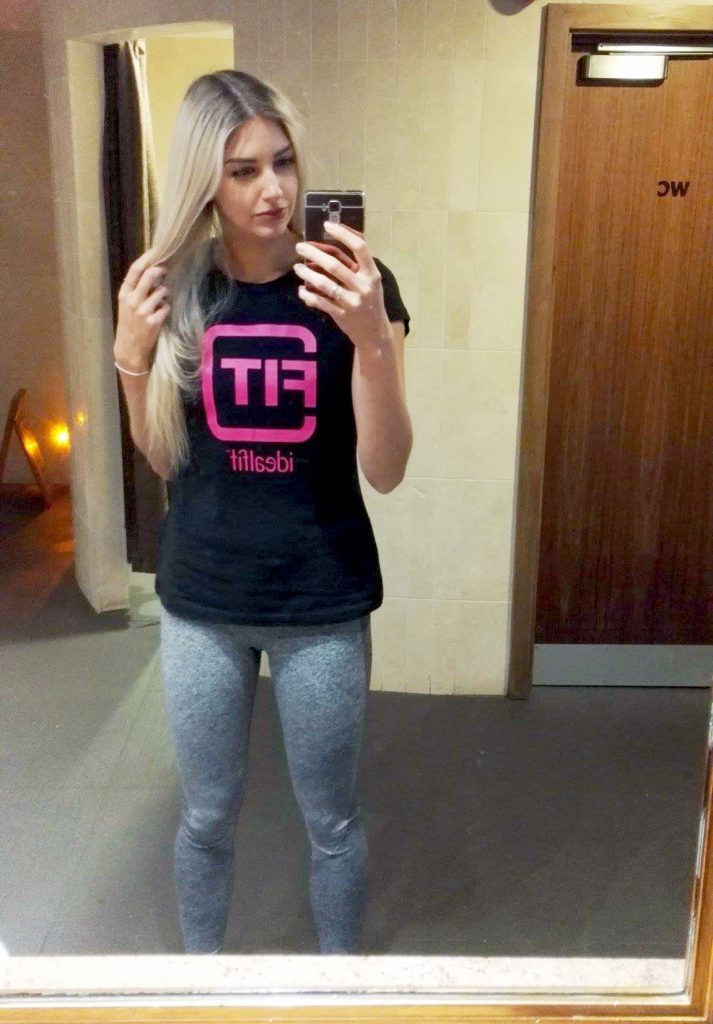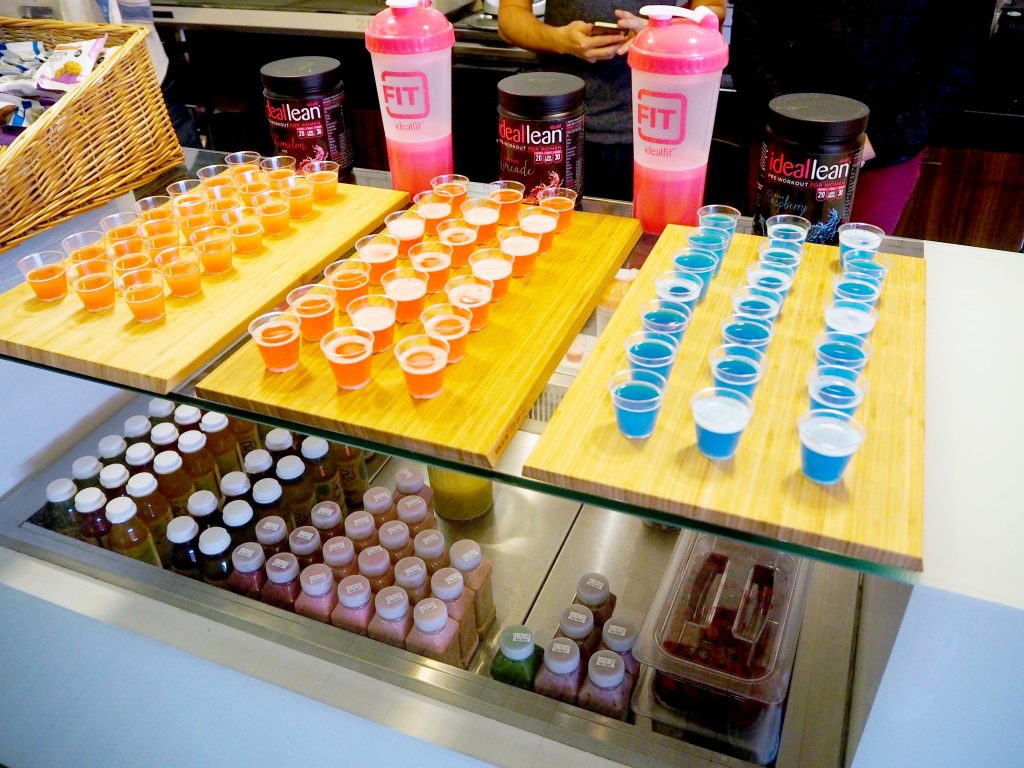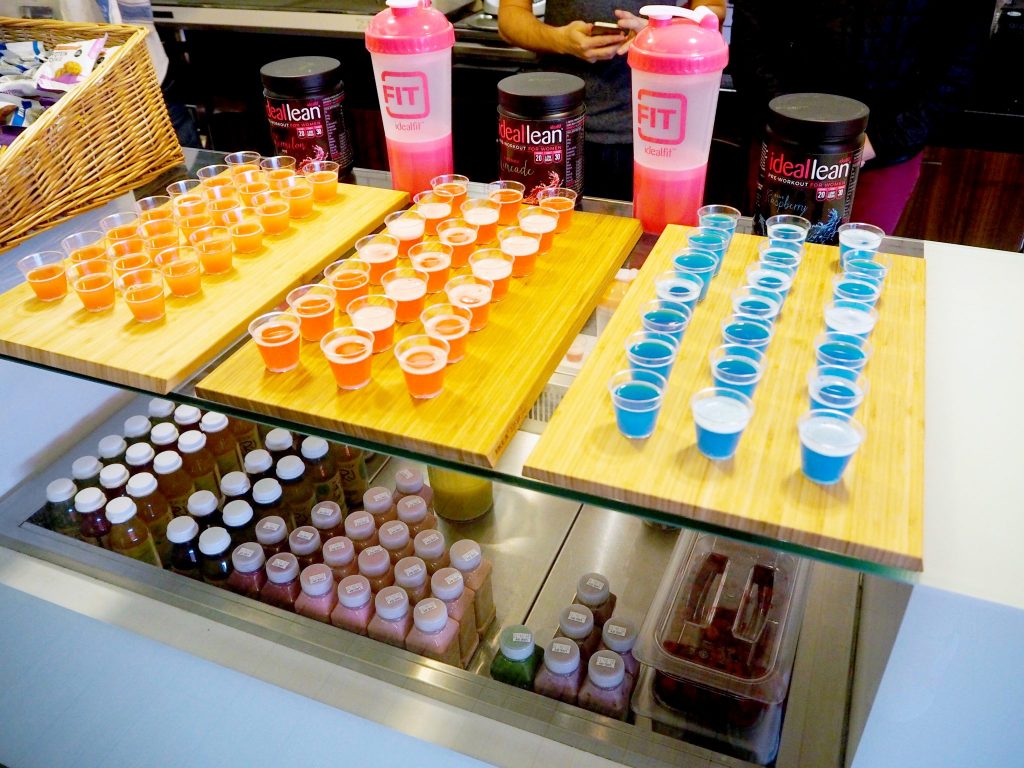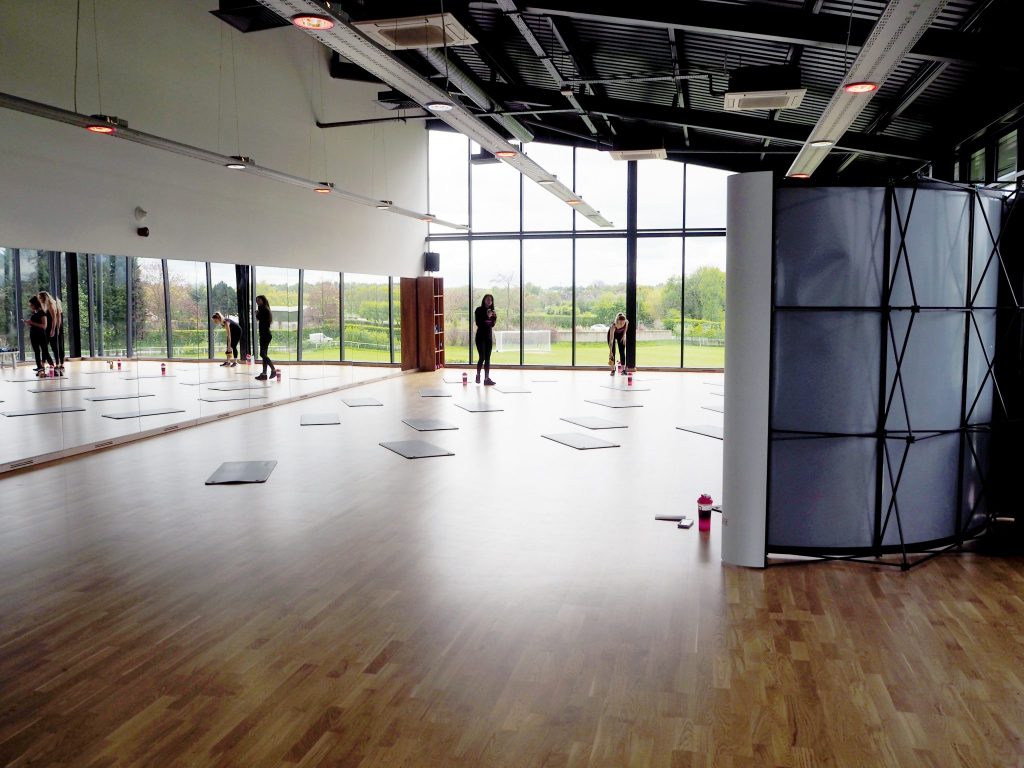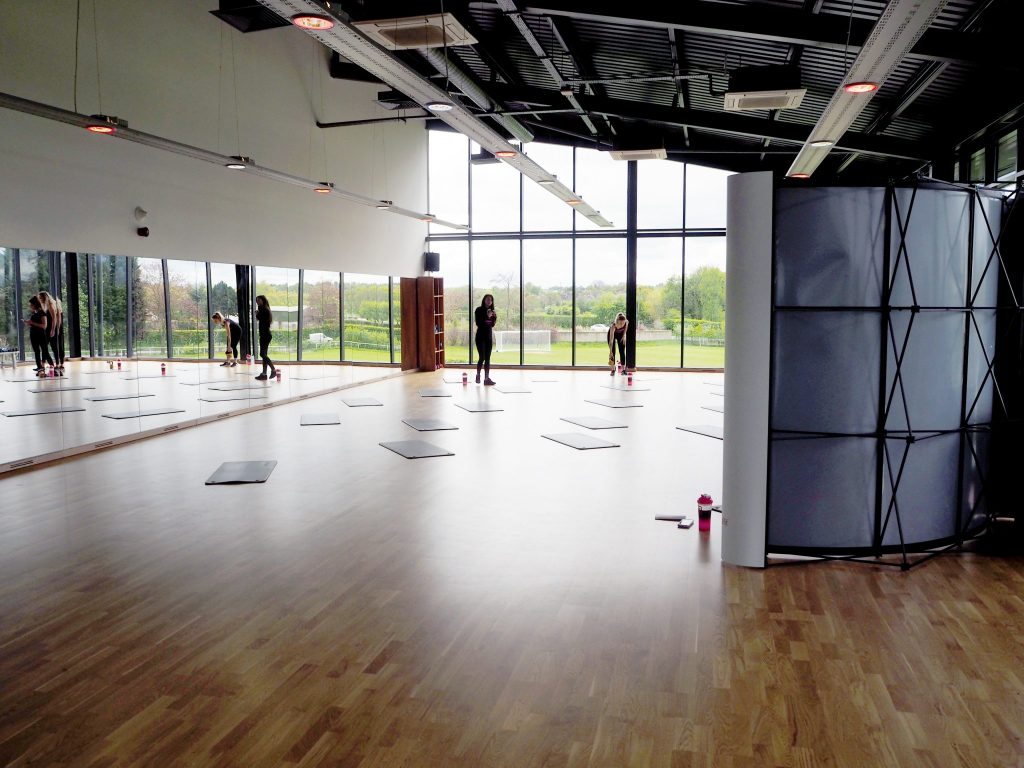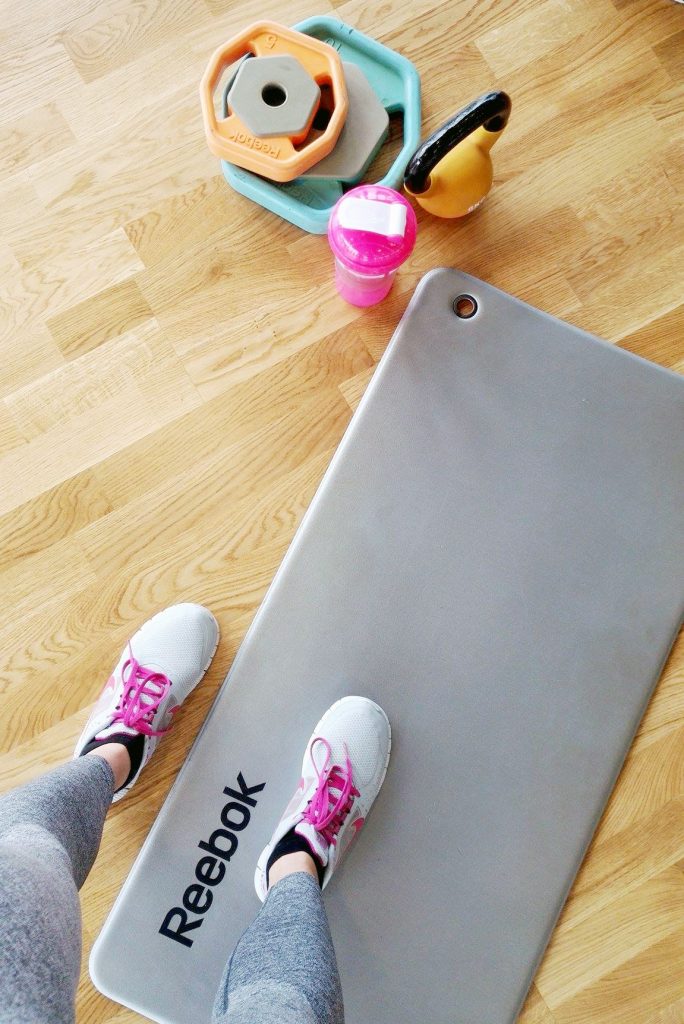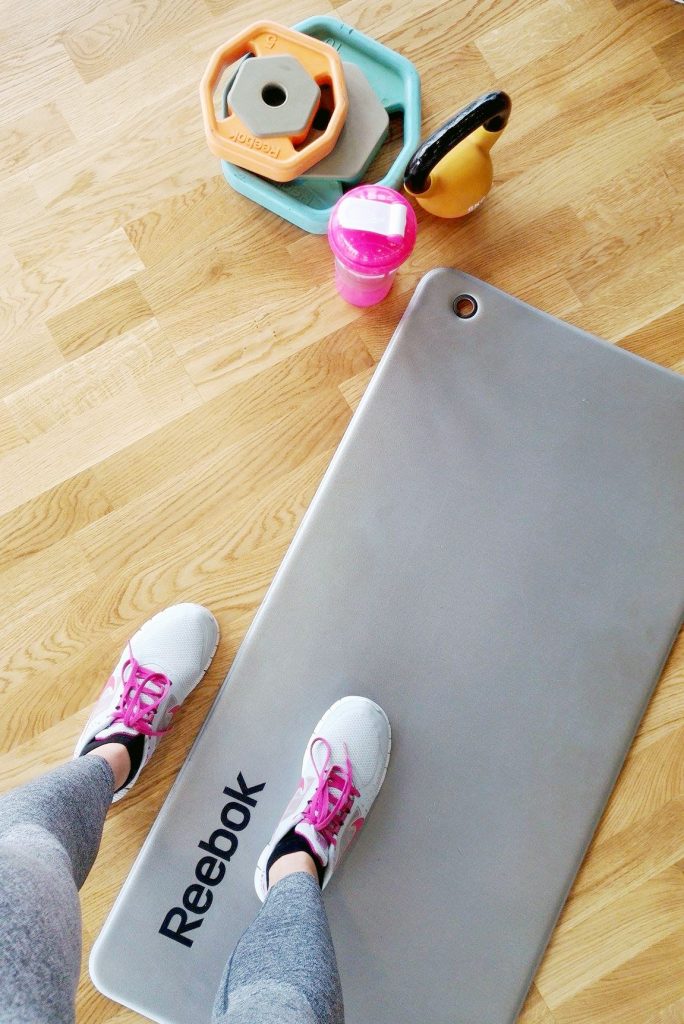 We were all given a sample of each of the newly launched pre-workout flavours – Blue Raspberry, Cherry Limeade or Watermelon Ice. They were served as a smaller portion in shot format, but you can take these as a longer drink, and they are taken to boost your energy and power a great workout.
We were then taken up to the huge studio to complete a full fat burning workout with Trainer Lyndsey. I always train alone at the gym so being part of a class was a little daunting at first, but it was actually a lot of fun, and Lyndsey made sure that everyone felt comfortable with the exercises at the same time as pushing us to do our best.
Whilst we were working out we had some of the Ideal Lean BCAAs, which are available in two flavours – Raspberry Lemonade and Blueberry Pomegranate. The Ideal Lean BCAAs help with feeding your body nutrients after a strenuous workout, and aid in faster recovery.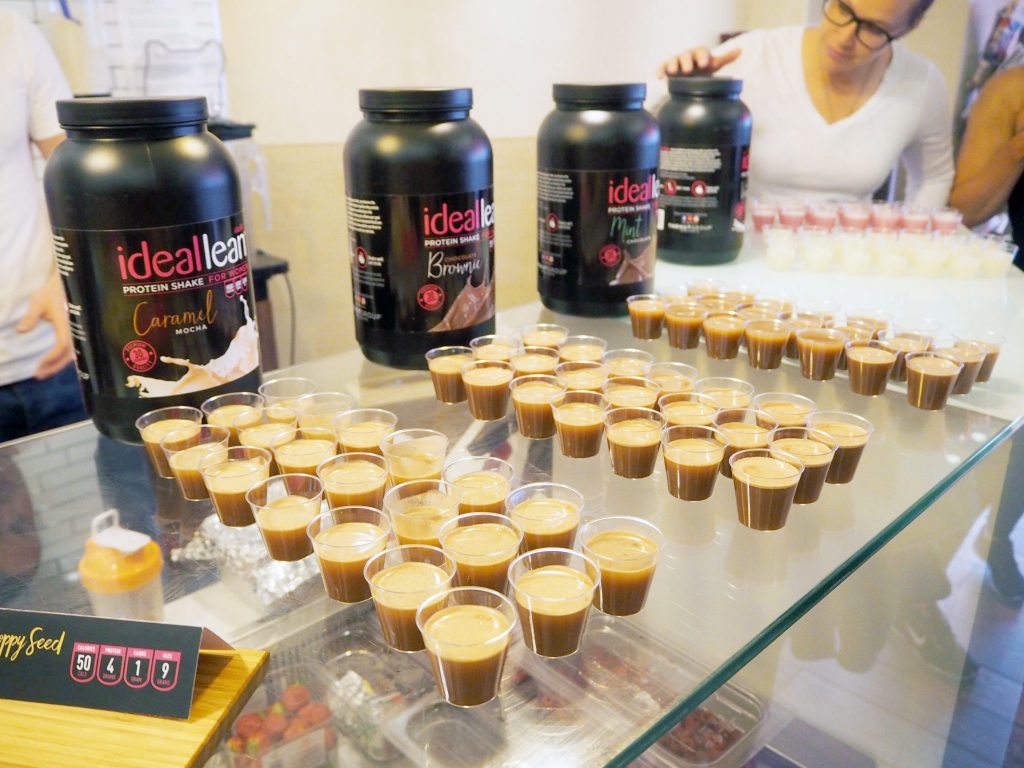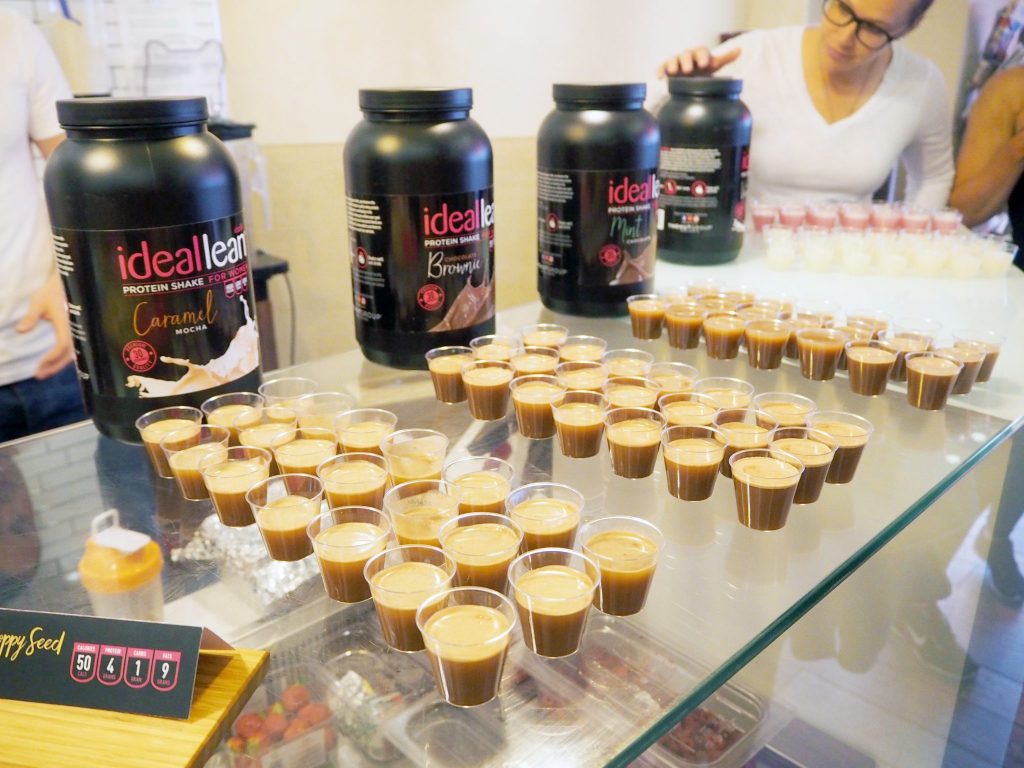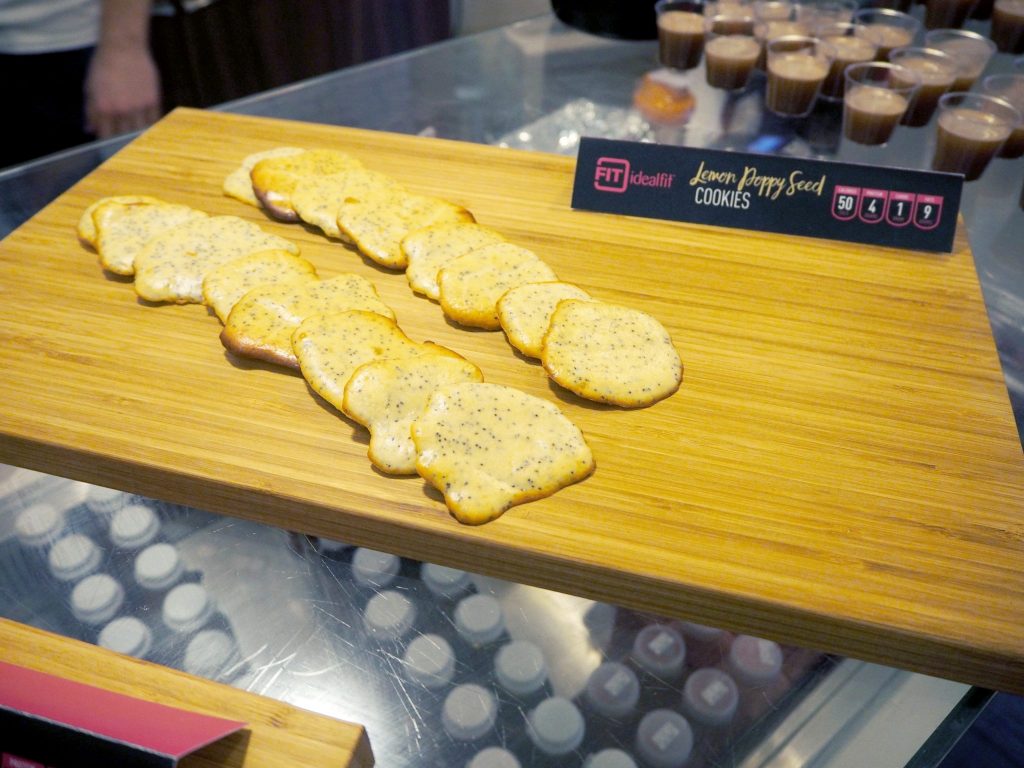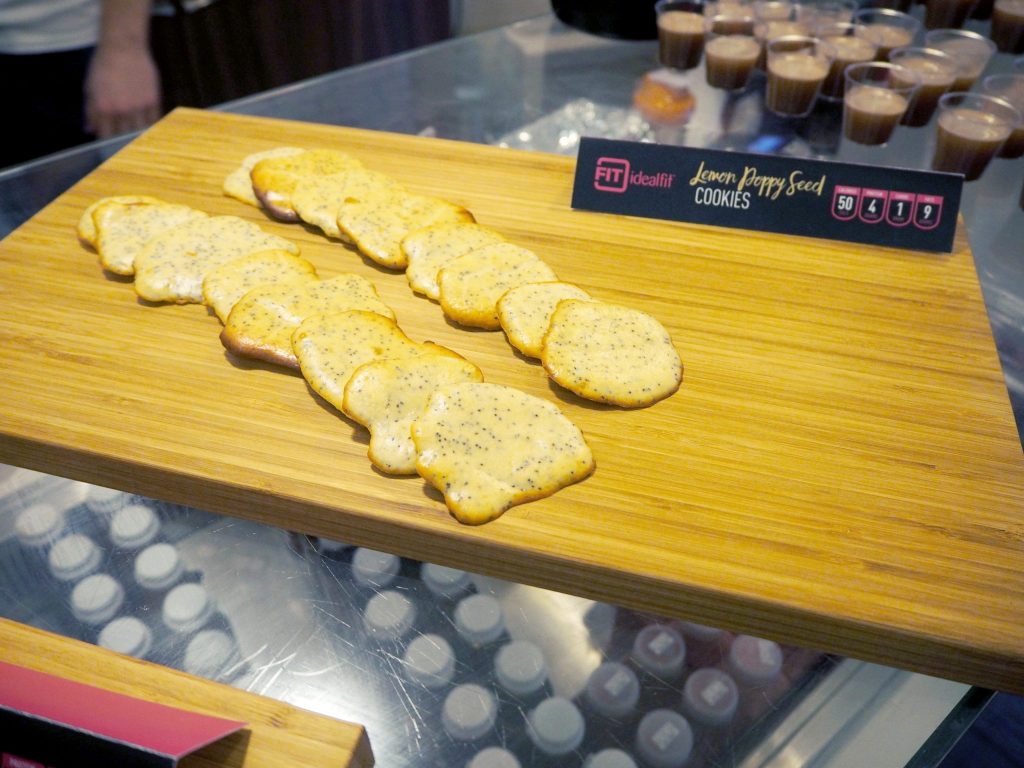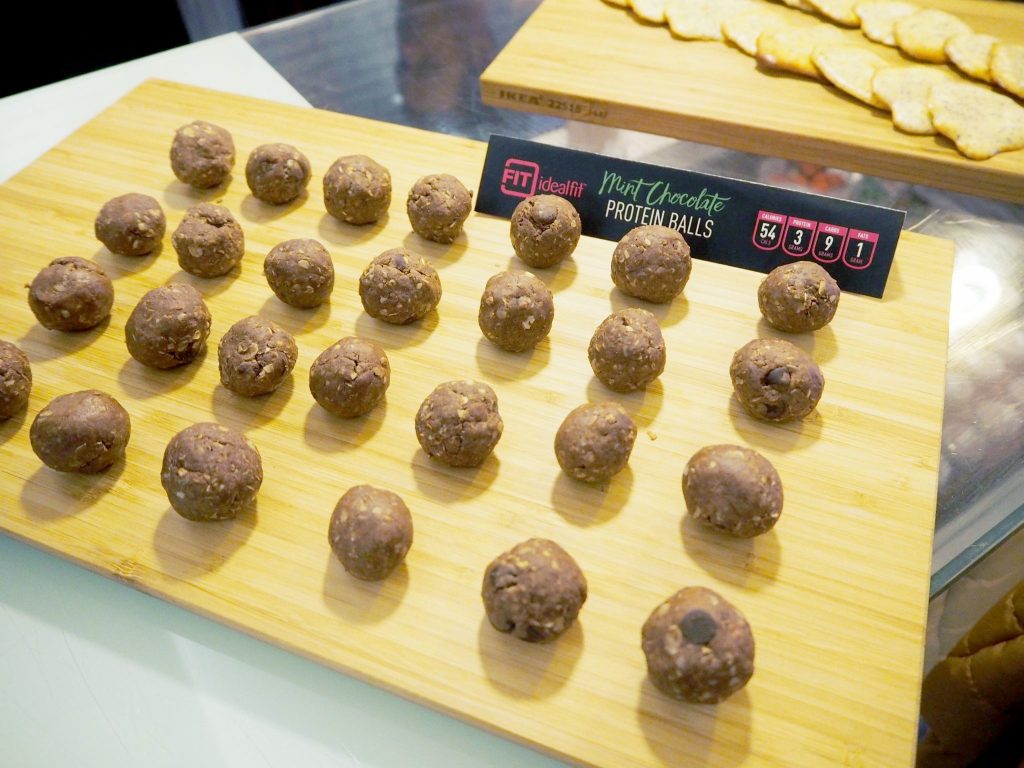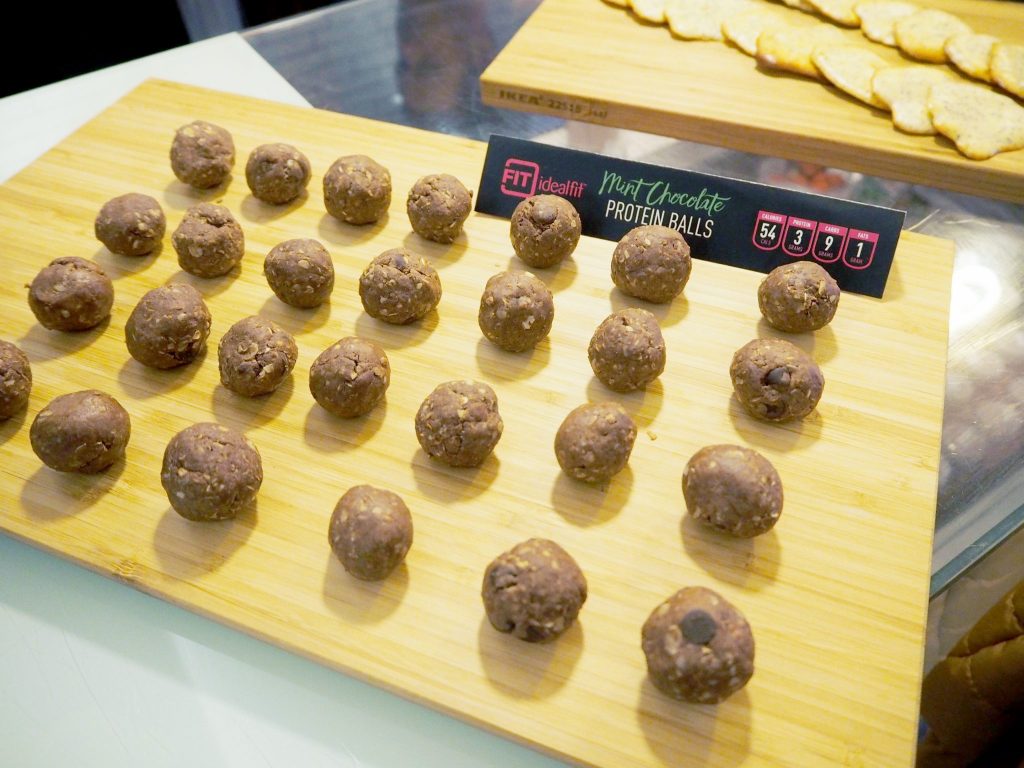 After getting our sweat on, we headed back down to the cafe and seating area, where there had been some deliciously healthy snacks made up for us using the Ideal Lean Protein Powders, as well as some of the flavours in the standard shake form for us to try. I love anything chocolatey so the mint chocolate protein balls were a win for me.
After enjoying the snacks and re-hydrating, Lyndsey told us her story and how she started out – just the same as anyone else, being nervous to step into the free-weights section at the gym, and having a busy lifestyle with being a mum to three kids. Her story was super motivational and really hit home with a lot of people that it isn't an impossible task to get the body you want, with a combination of the right training programme and diet, and of course, hard work!
We also heard how popular the brand has grown in the U.S. and Lindsey shared with us some of the transformations of her clients that were really inspiring.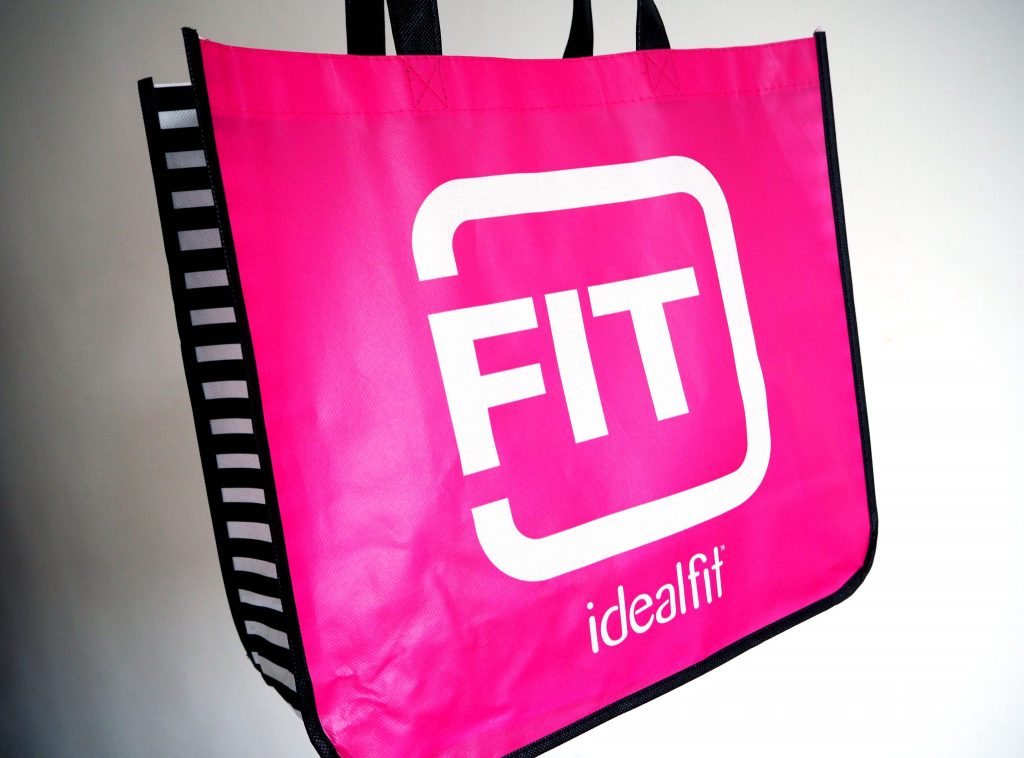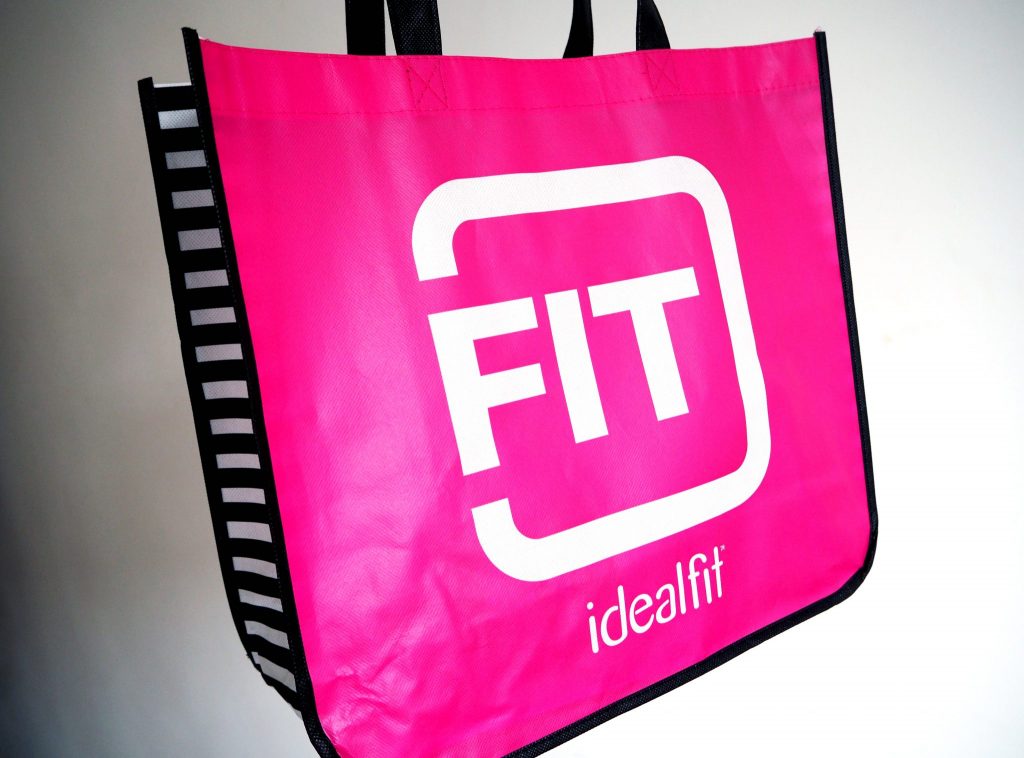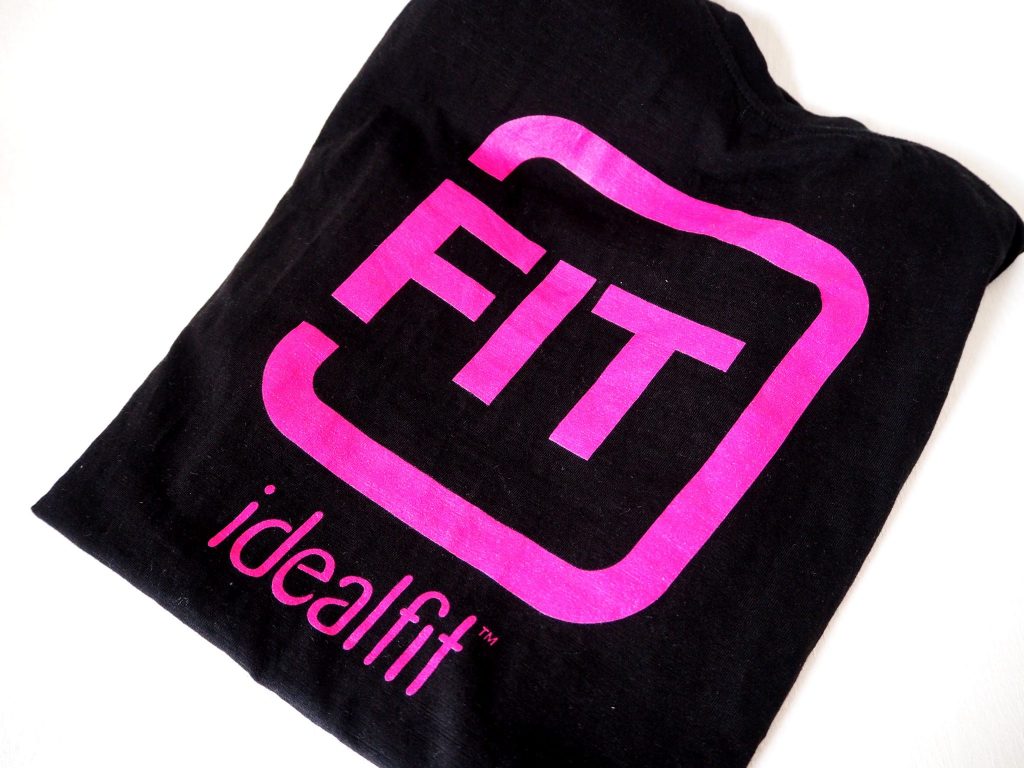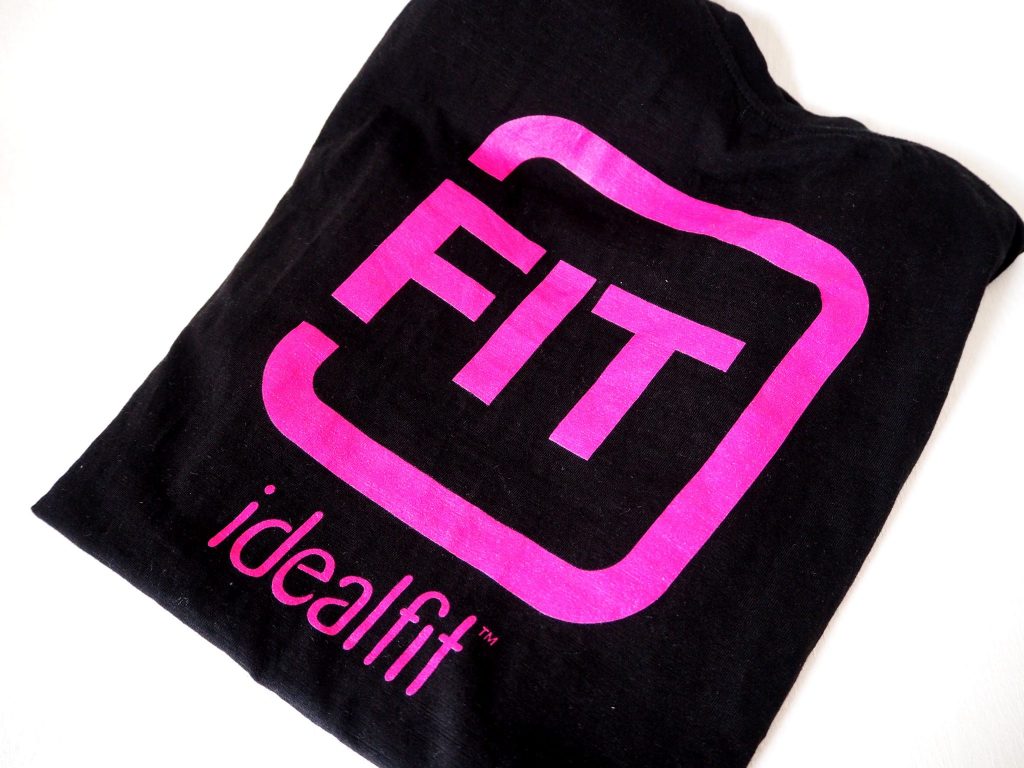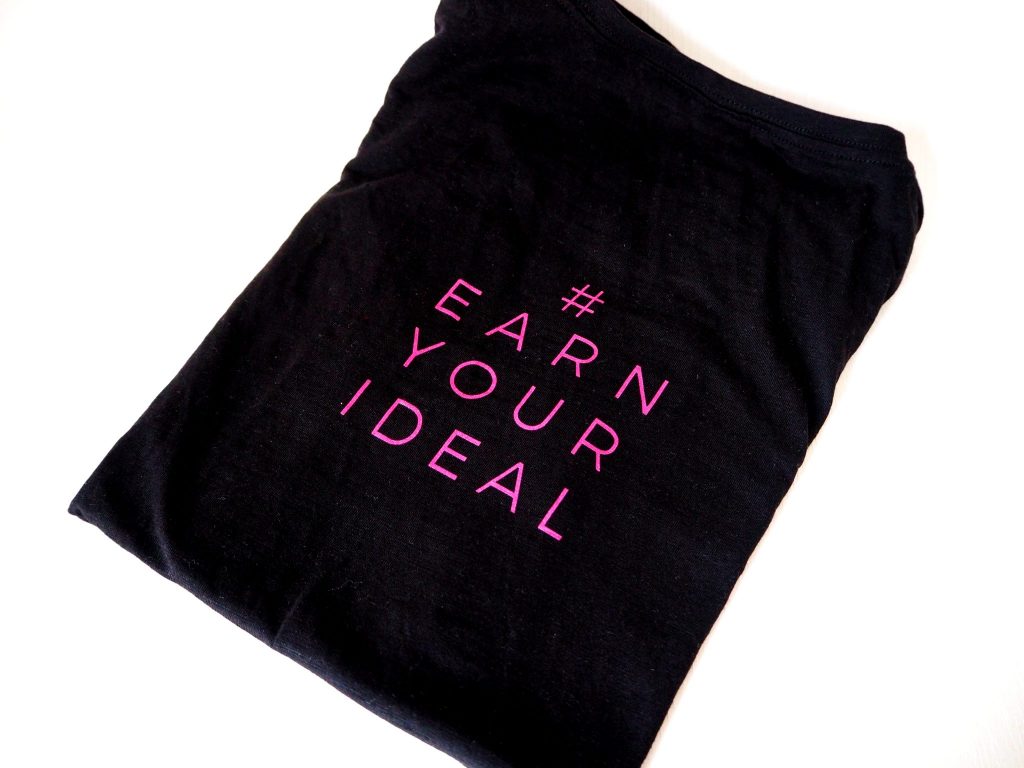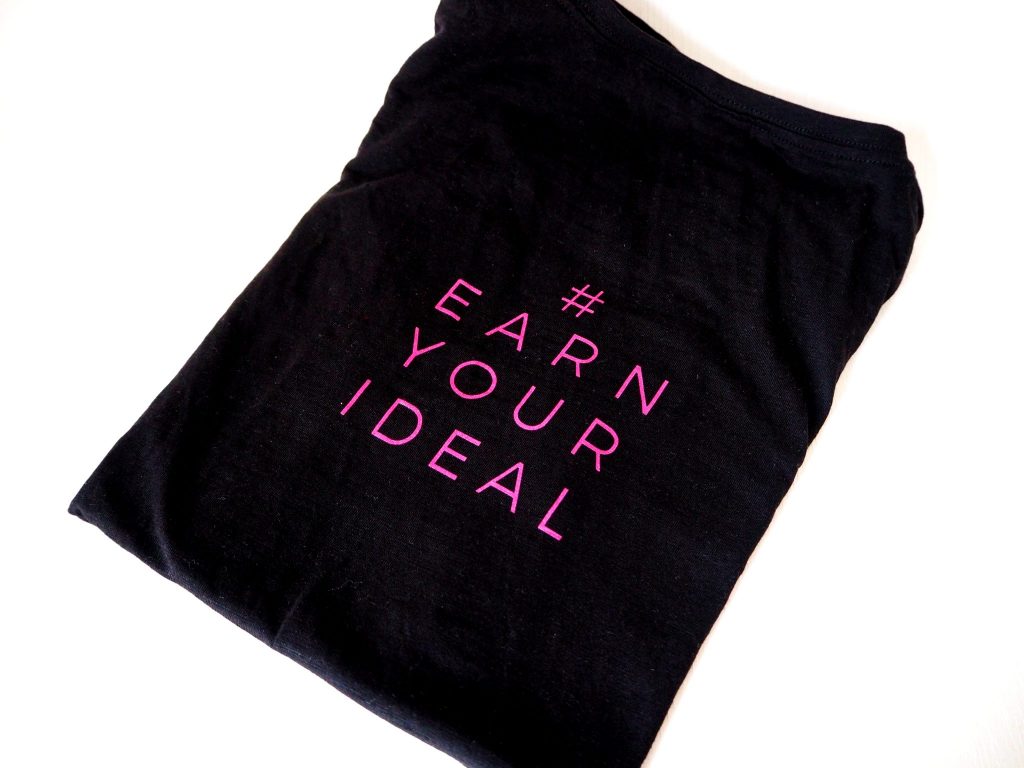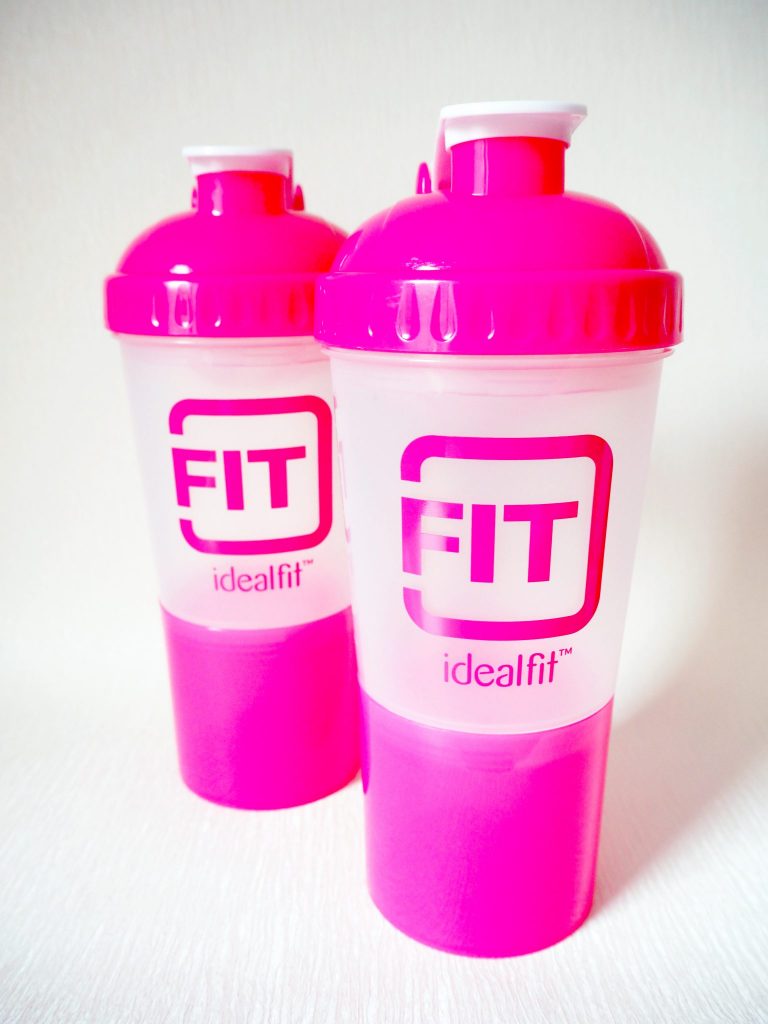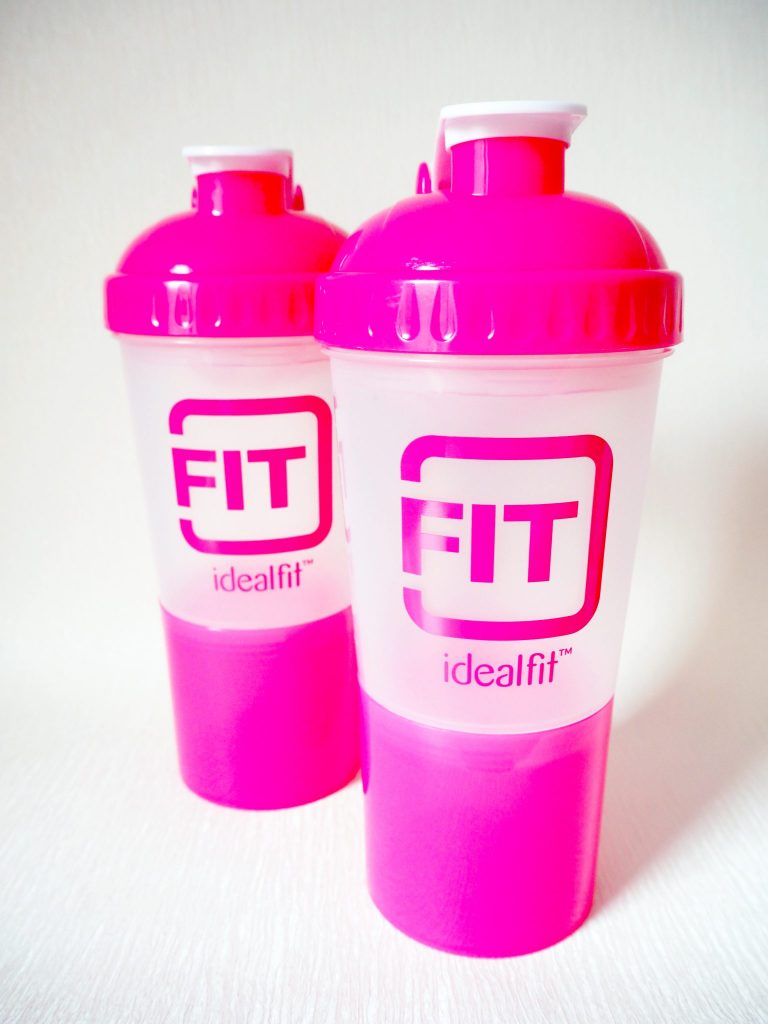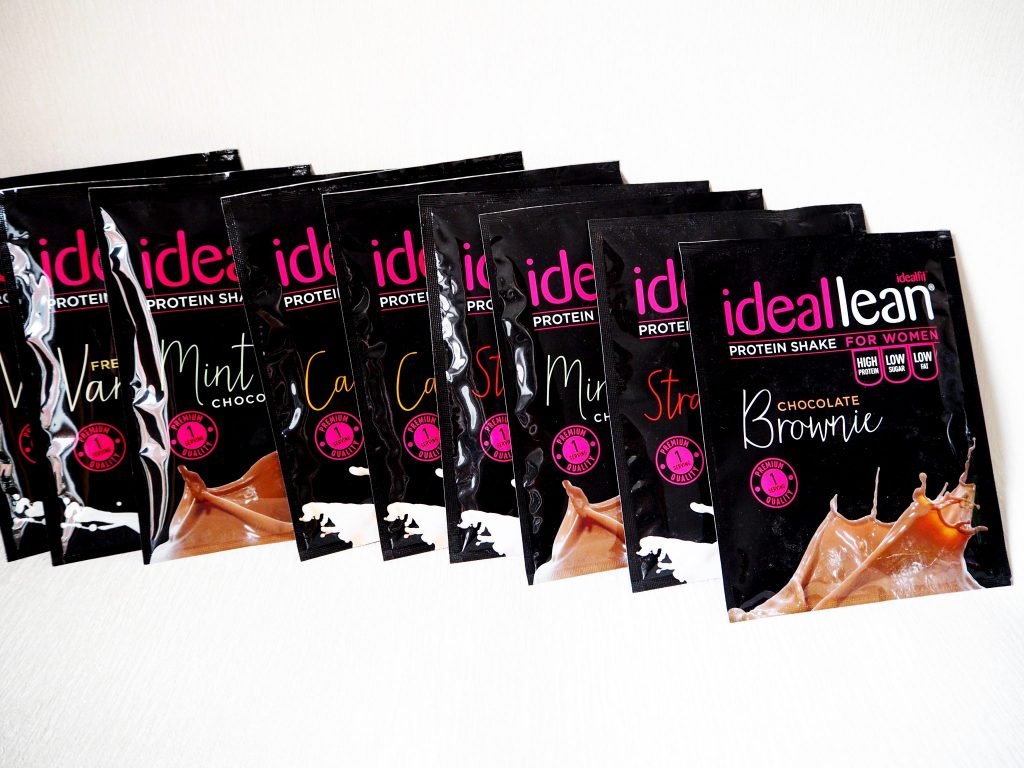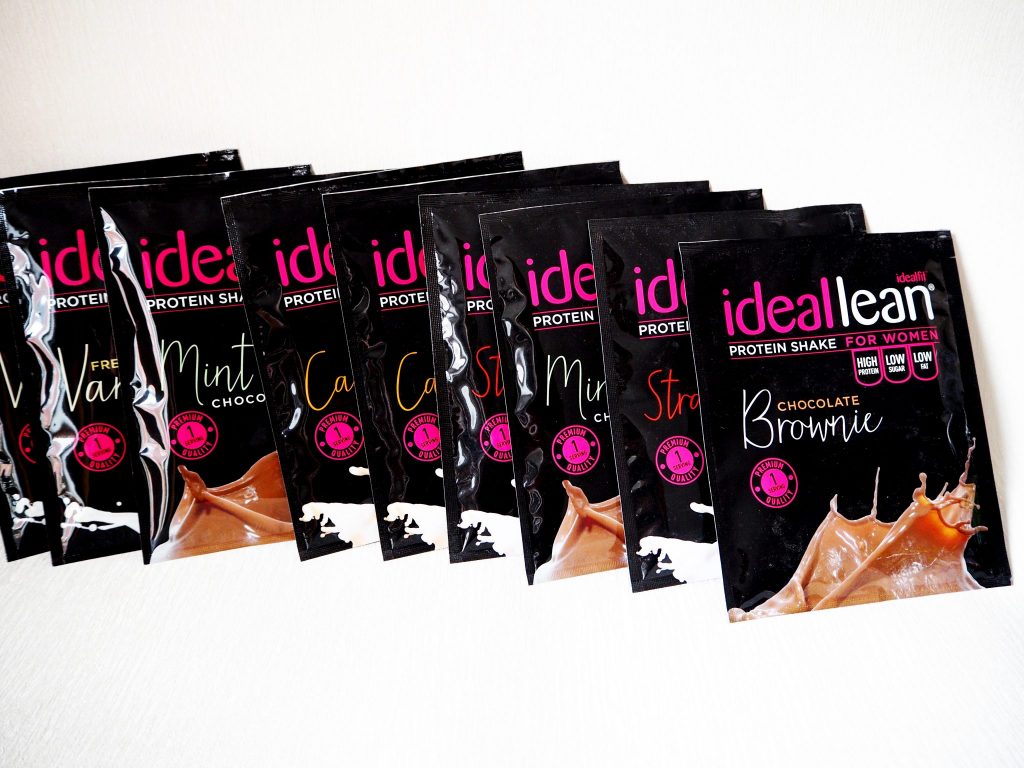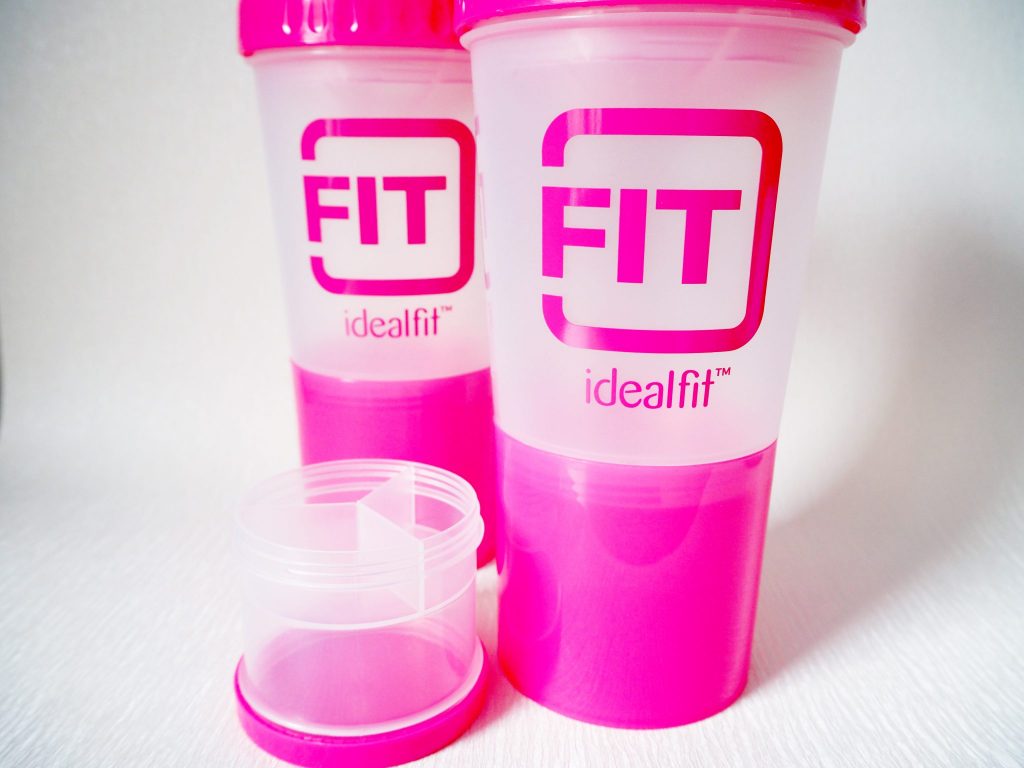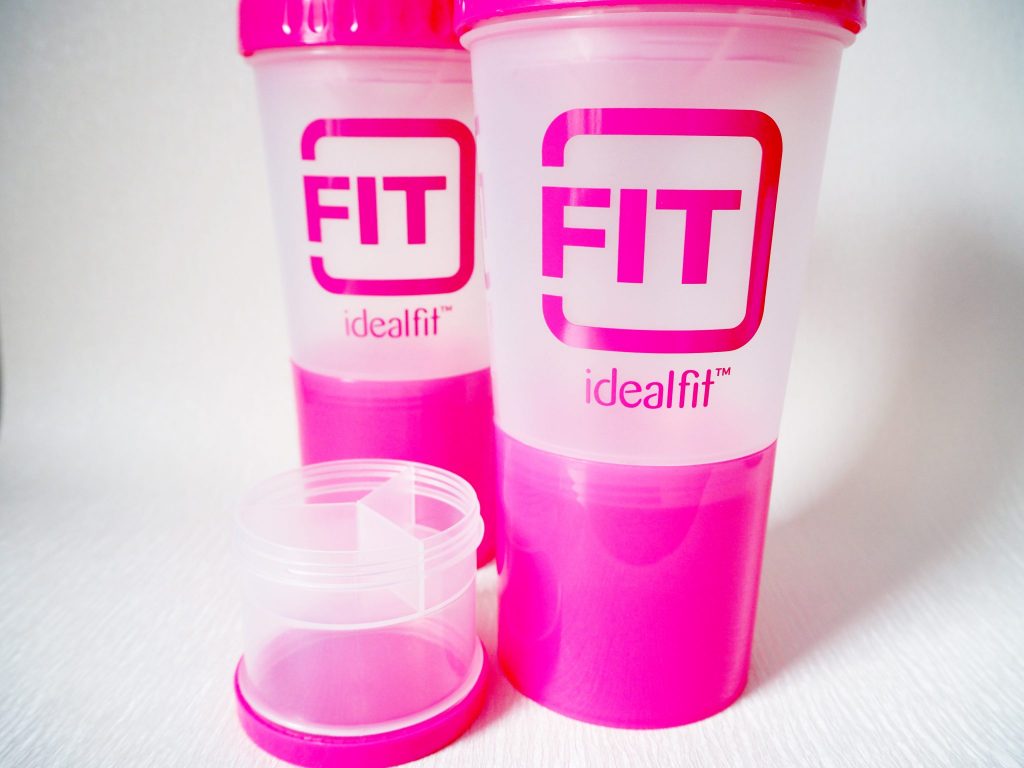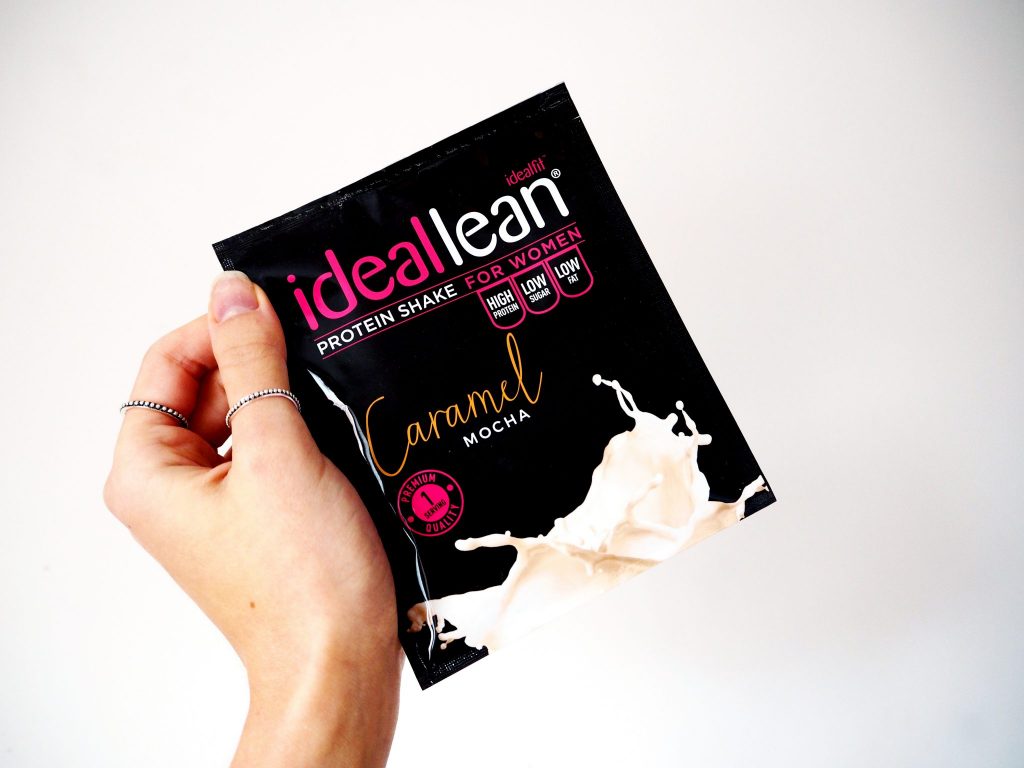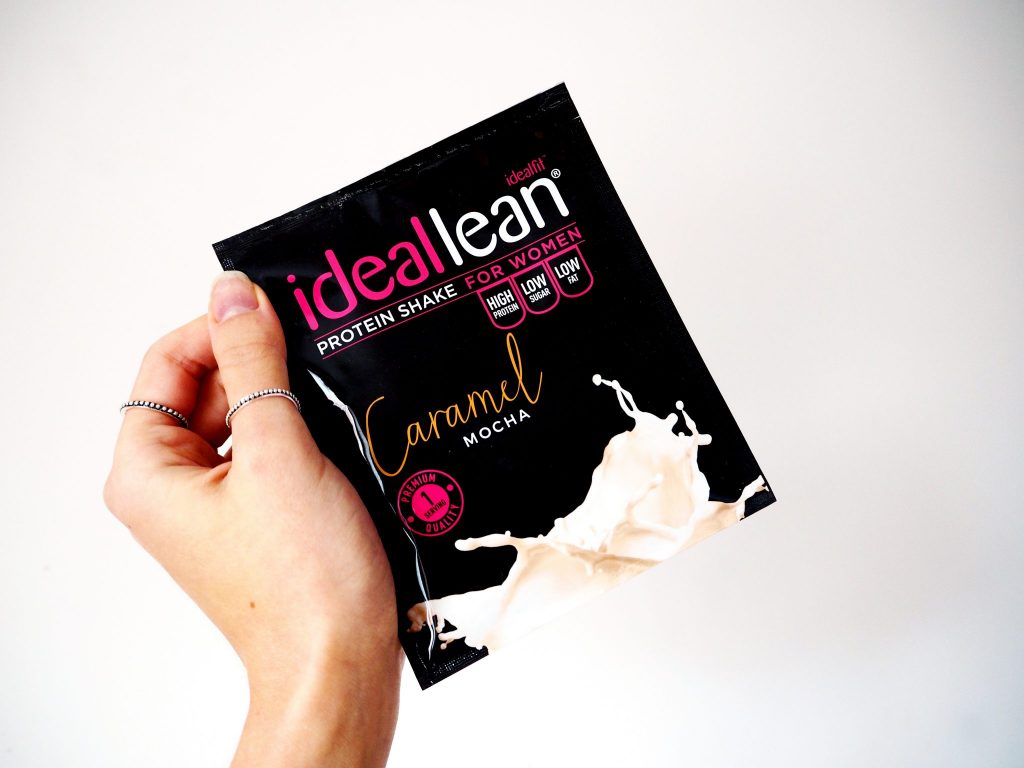 To end the afternoon we were all gifted some amazing IdealFit goodies to take away with us and try for ourselves. My absolute favourite is the Caramel Mocha Protein Powder; I am a coffee lover so this just tastes like a delicious flavoured coffee! I also adore the shaker bottles, as they have a handy compartment in the bottom for any extra supplements you might want to take into the gym with you and add to your water.
You can check out a video of the day on Facebook here.
Visit the Ideal Fit UK website here to find out more, shop the products, and sign up for Lyndsey's programmes.
LL x
*A huge thank you to The Hut Group and Lydsey & the Ideal Fit UK team for an awesome afternoon.