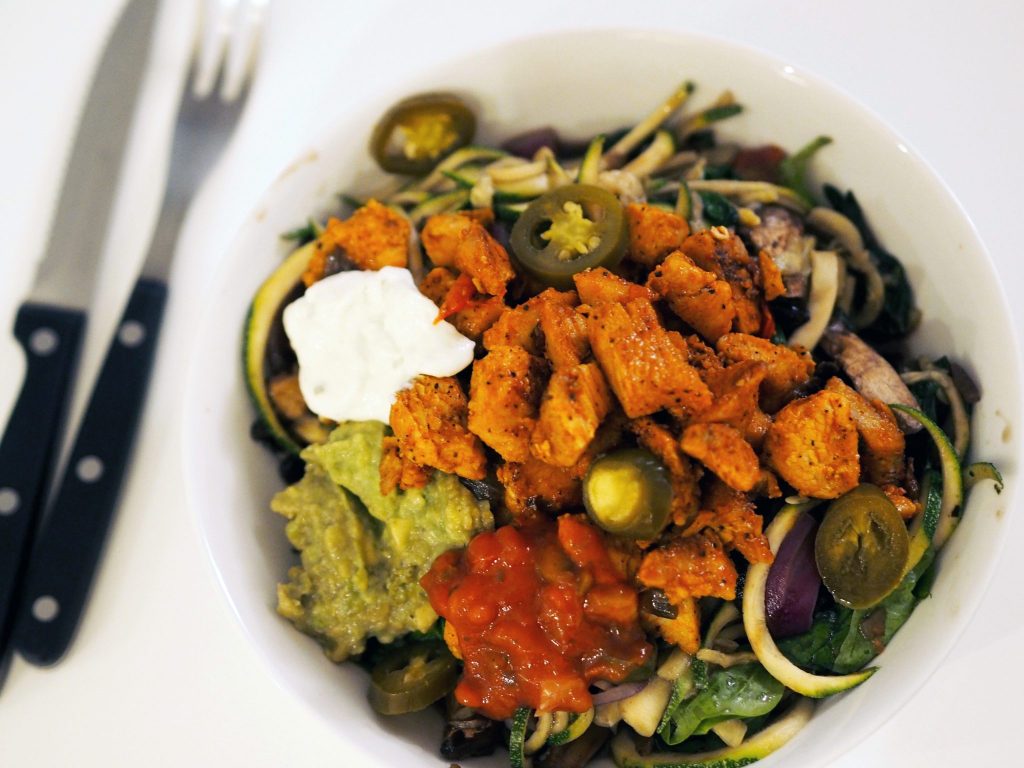 This year I have finally gotten into a routine that I am truly happy with, that is making me feel better and is actually realistic to maintain. I have always tried to eat healthily and exercise during the week, and allow myself treats and rest days at the weekend – but sometimes life just gets in the way and everything goes out the window. Now I have finally got the perfect combo down for me; keeping up exercise routines in the week and using my weekends to meal prep and create healthy dishes to help me stay on track.
As everyone knows, a huge part of maintaining a healthy lifestyle is down to diet and what you put into your body. There are so many health foods out there to discover and the healthy diet is becoming more and more popular, making it easier to find healthy alternatives in stores and eat at healthy restaurants.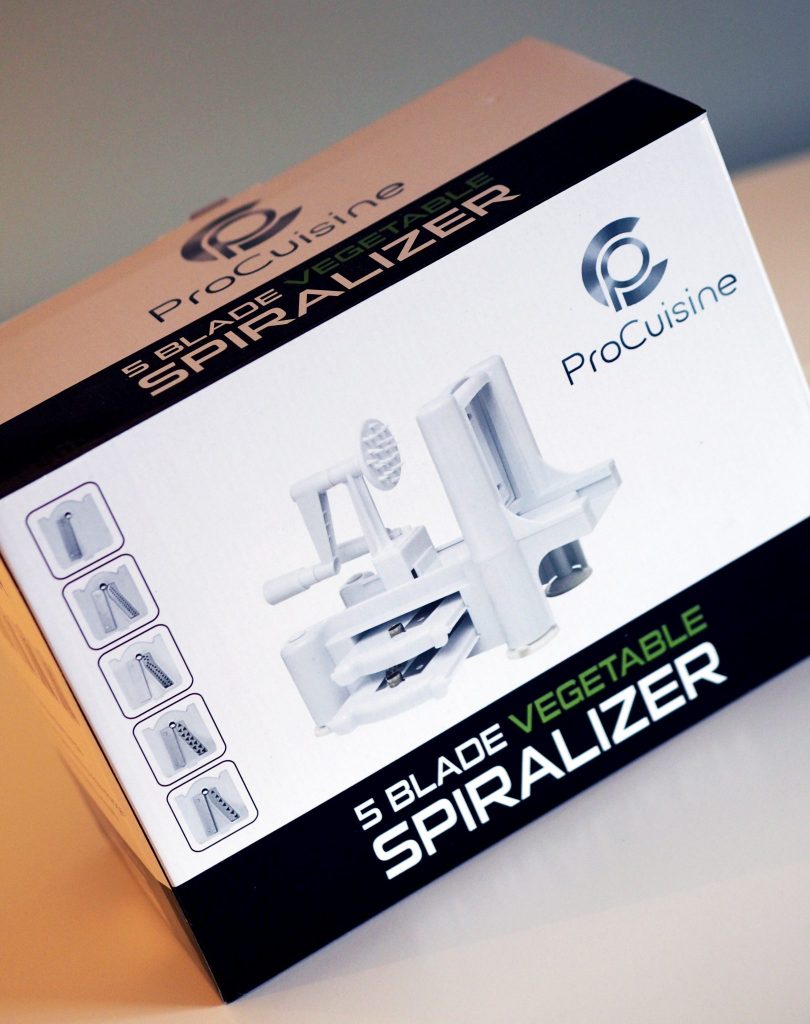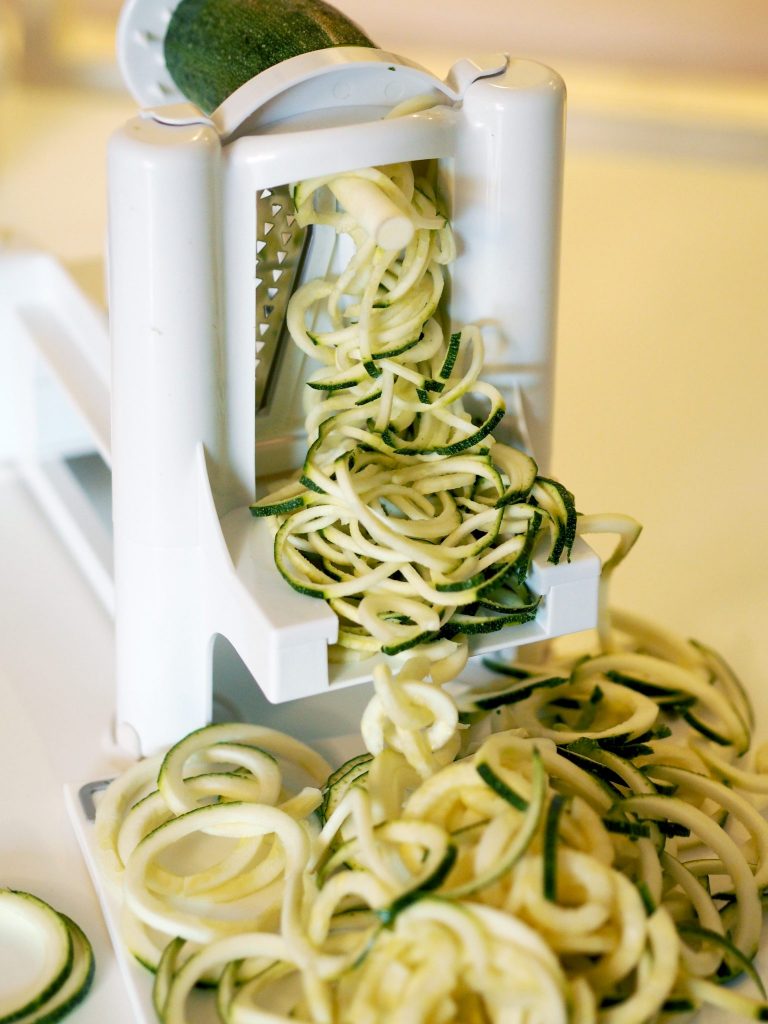 One of the biggest crazes of the moment is spiralizing; a form of preparing vegetables to give the same effect as noodles or spaghetti – and therefore using them as an alternative in dishes to eliminate some of the unhealthier, stodgy part of your meal and to get some extra vegetables in your diet. As soon as I saw these I loved the idea; I love cooking and experimenting with new recipes, and it's always nice to make your favourite meals healthier without affecting the taste or quality. I was very kindly sent this spiralizer to try for myself, which I was super excited about as I didn't already own one and had just been buying the pre-packed, spiralized veg, which is of course more expensive than buying and preparing it yourself.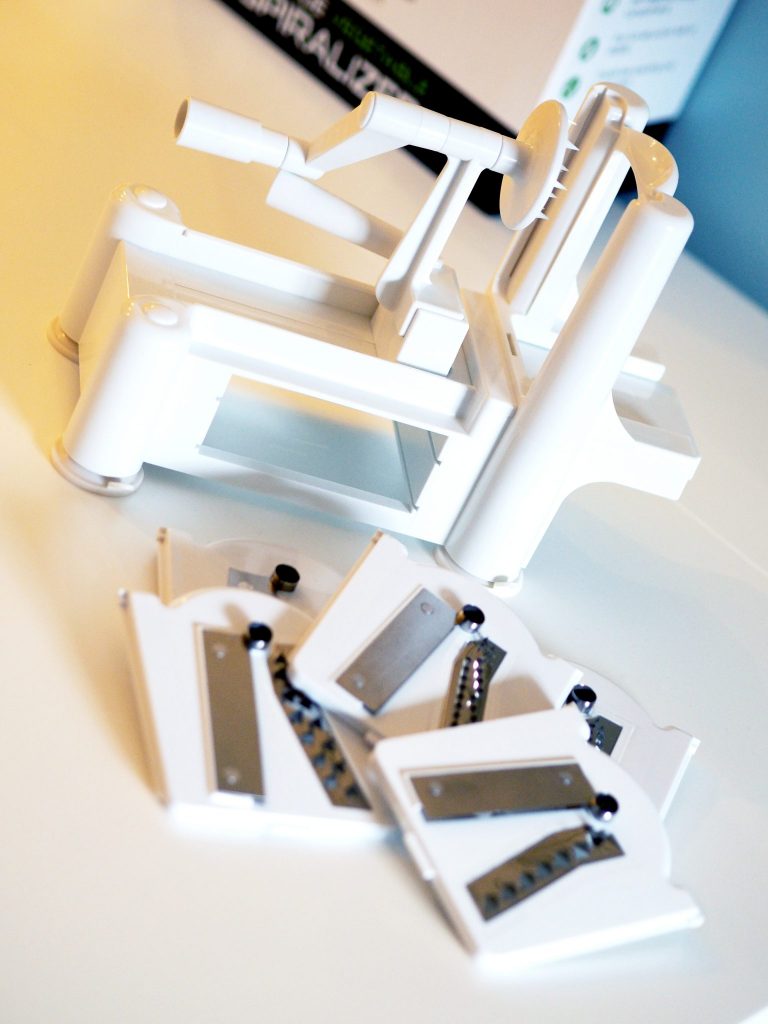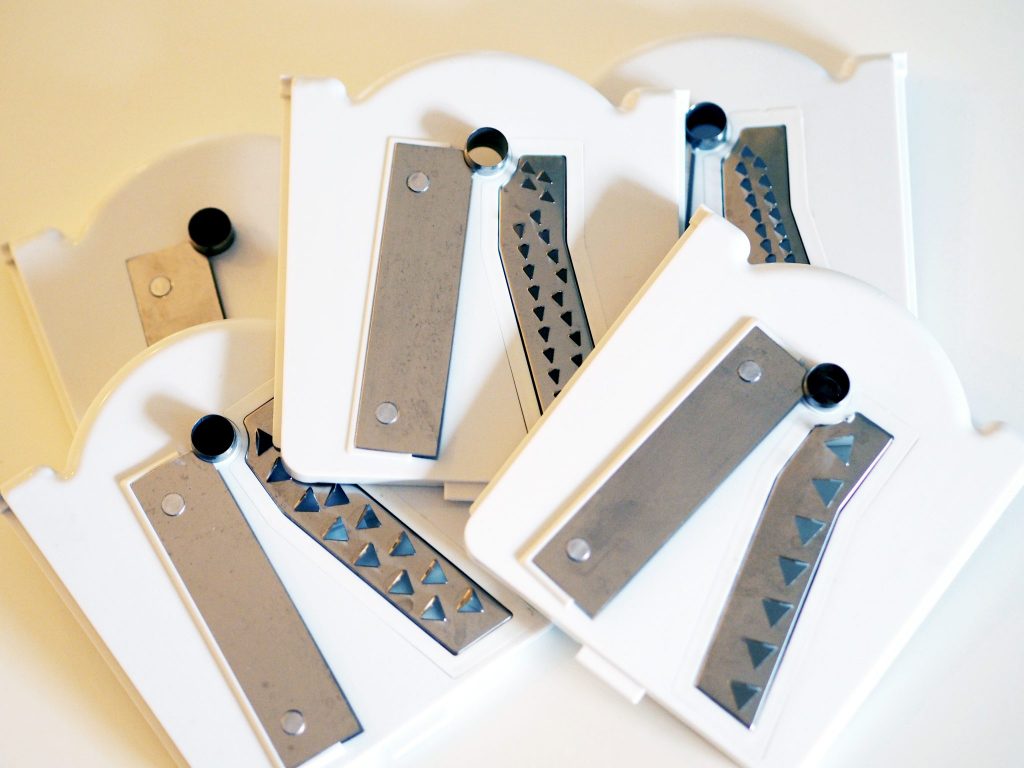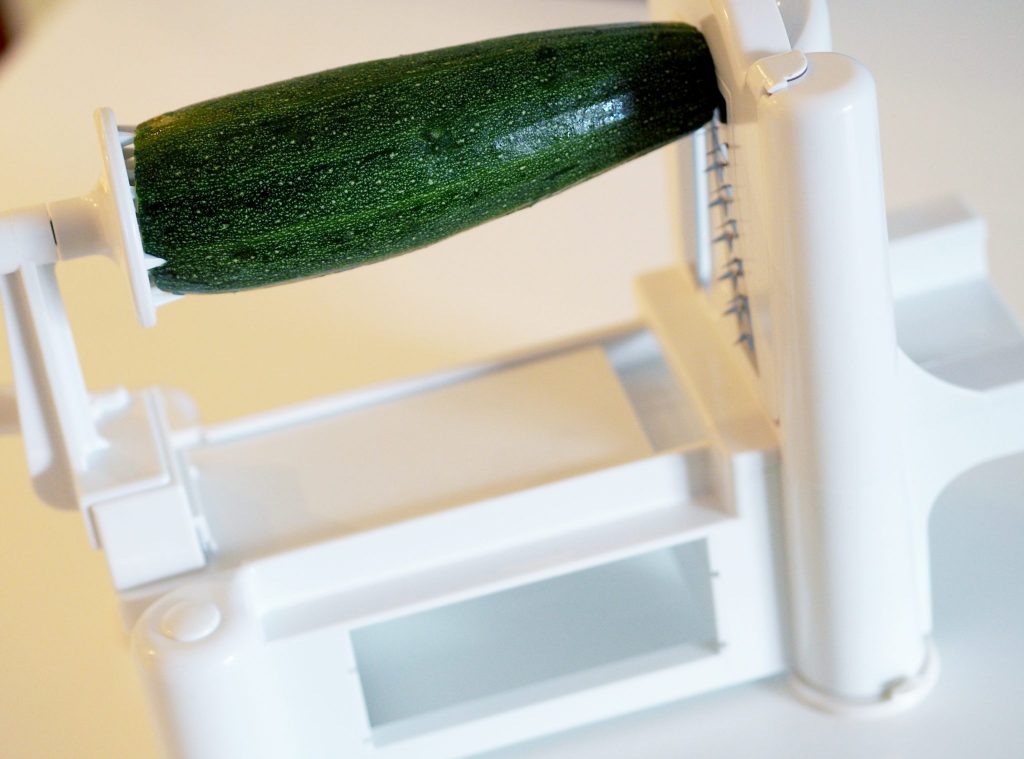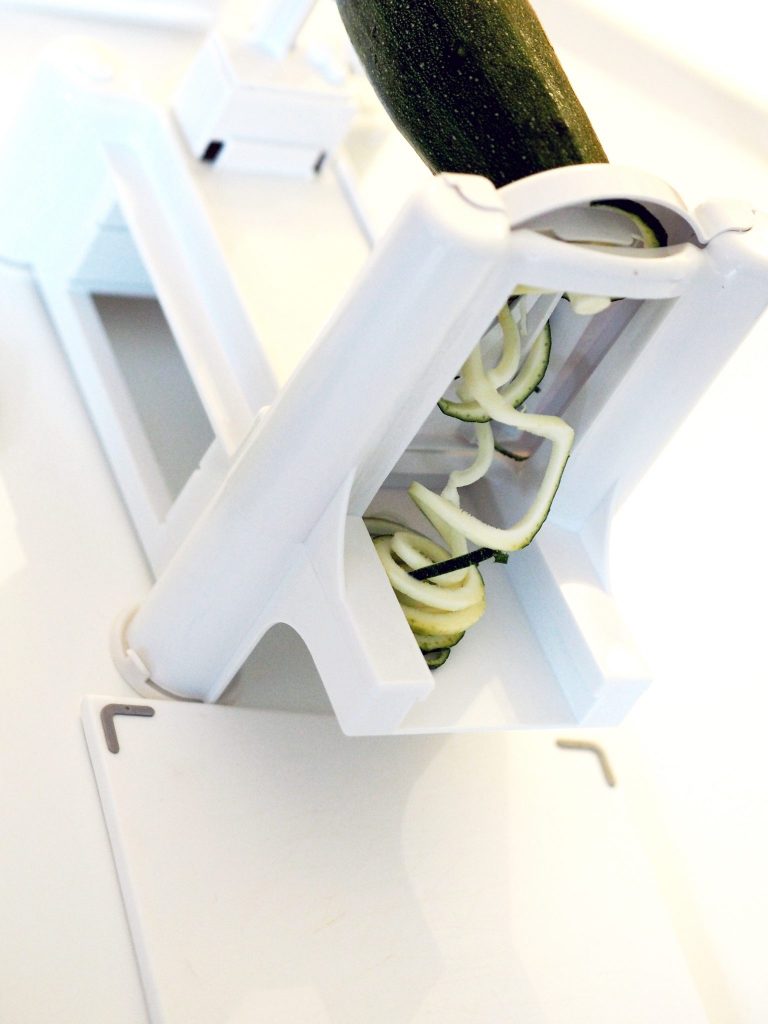 When I received the spiralizer I was really impressed. It is sturdy, super easy to use and has multiple attachments enabling you to spiralise and prepare your veg in different sizes and styles. Here I went for probably the most popular veg for spiralising – courgette, which I then turned into courgetti.
You simply chop your veggies to create a flat side which you can attach to the spikes on the machine. Once you have selected a blade and popped it into the spiralizer, all you need to do is turn the handle to push the vegetable through the blades. The spiralizer has suction on the legs so it wont move when you are using it, which I found super helpful. I was apprehensive that it might be difficult, especially if you are using quite a thick, heavy vegetable, but the spiralizer definitely does all of the work for you. It is surprisingly easy and takes no time at all!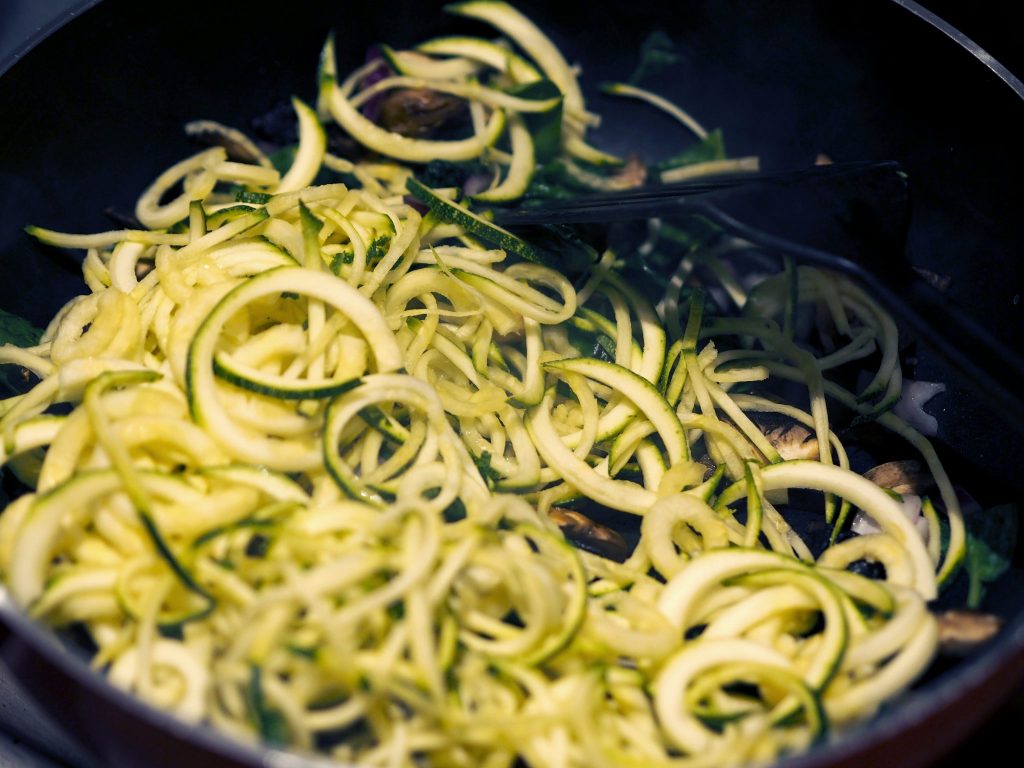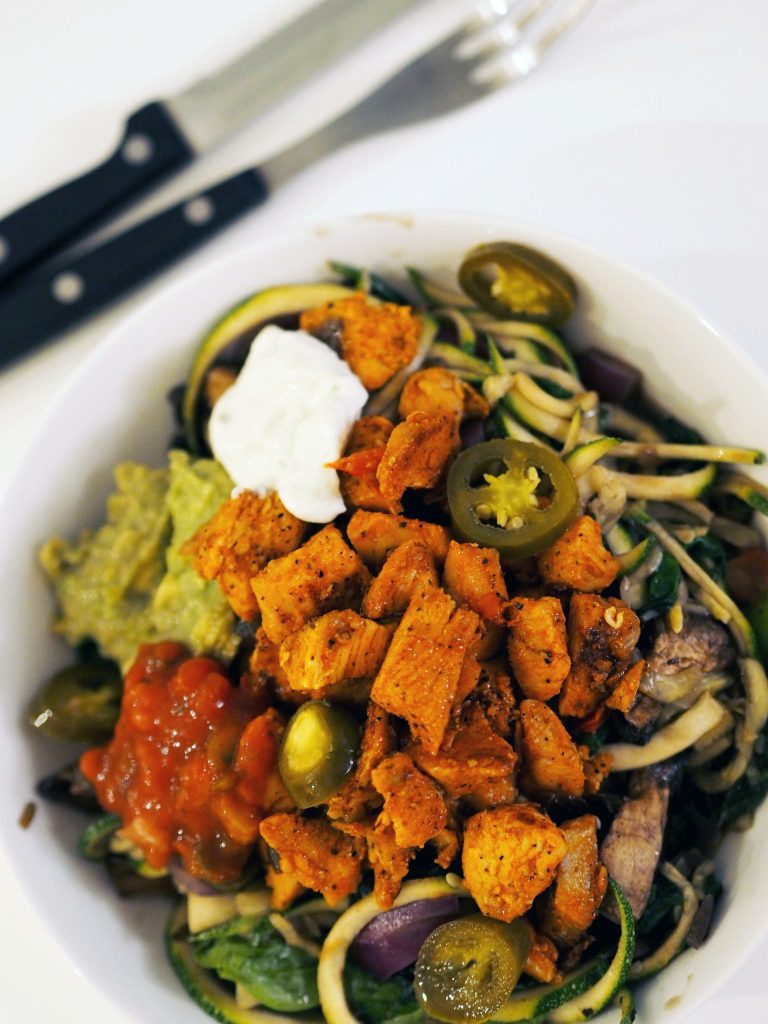 Once you have chopped your veg, you can put it into any dish you fancy. I also find this a really great way of using up meal leftovers. For example, here I had leftover chicken and sauces from burritos I had made at the weekend. I sprialized the courgette and stir fried it in a pan with some other veggies and some Mexican spices. I then added the chicken and sauces on the top and voila! I had a hearty, warm, Mexican bowl of goodness. You can of course do some cold veggies with this, but in the winter its nice to be able to do hot dishes too. Another great recipe to make and exchange the pasta for veg is my Healthy Pesto Pasta with Chicken & Avo – check out the recipe here.
I would definitely recommend investing in a spiralizer. This one is awesome as it doesn't cost anything to run once you have bought it, as opposed to electrical ones. It is a small investment to make that can have such a positive effect on your diet, and makes it super easy to get extra veggies into your every day diet.
You can get this one here.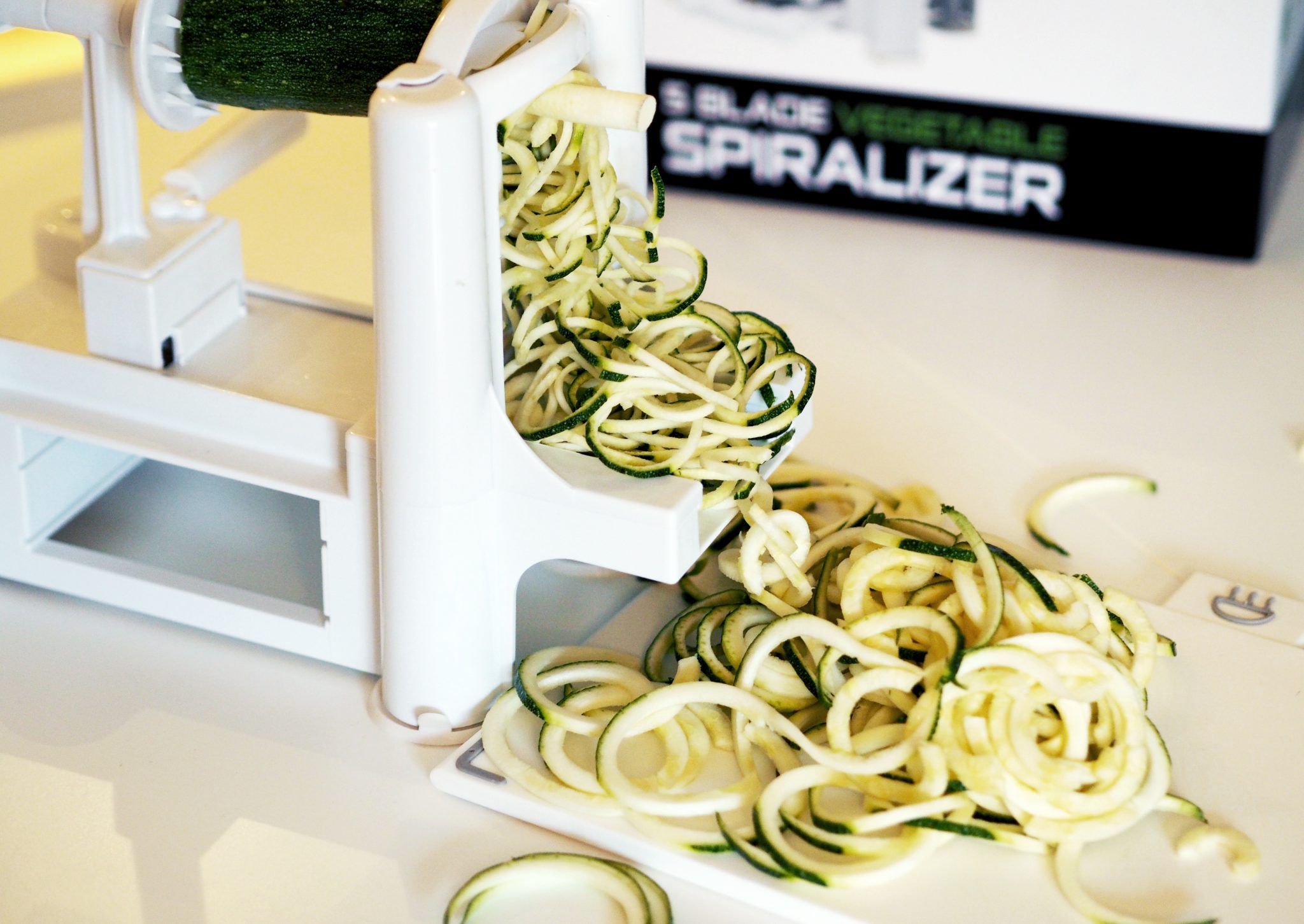 Have you caught onto the spiralizer craze yet? Do you have any other great recipes for spiralized veggies? Let me know in the comments below!
LL x
*This product was gifted to me for review – all opinions are my own.