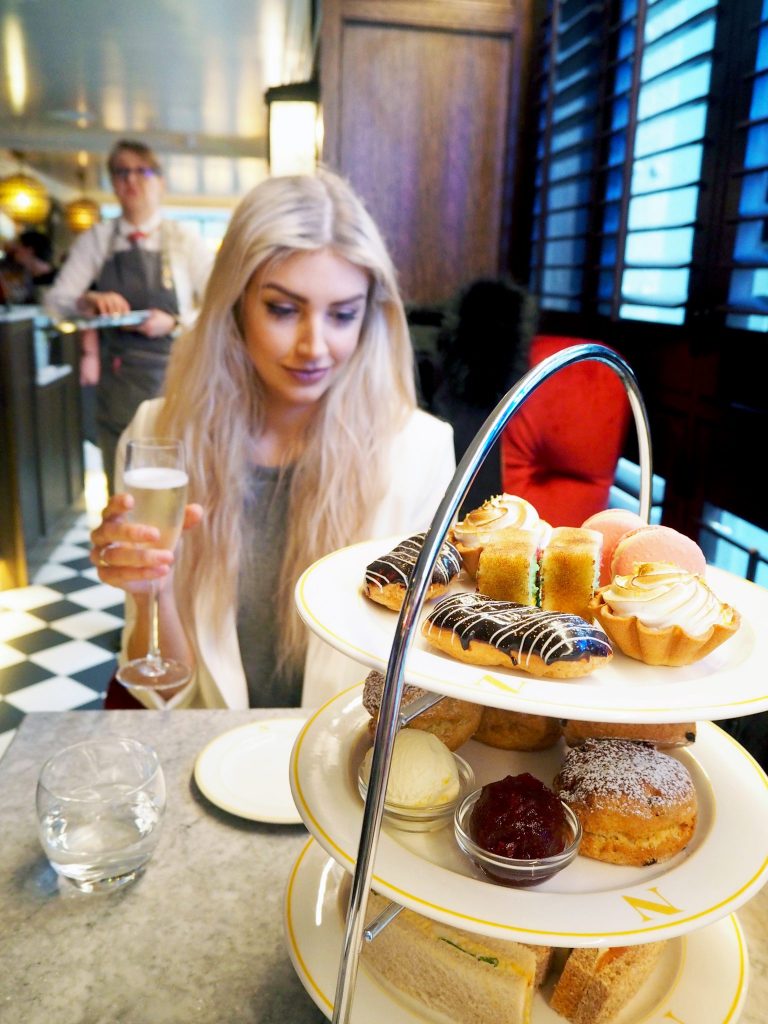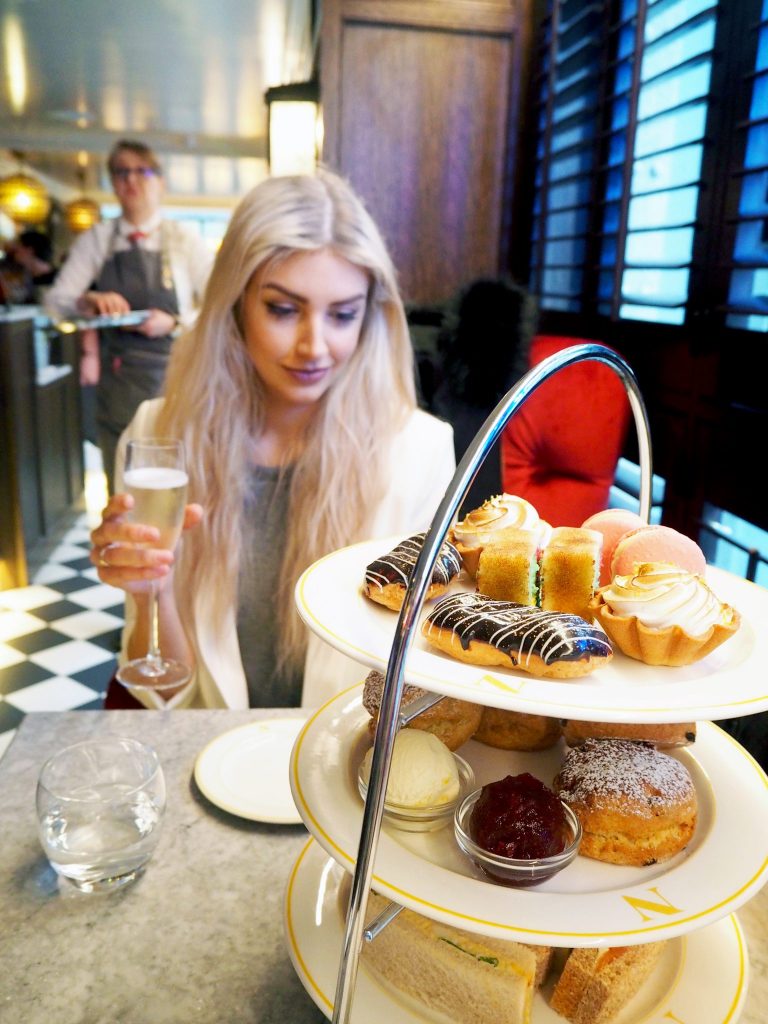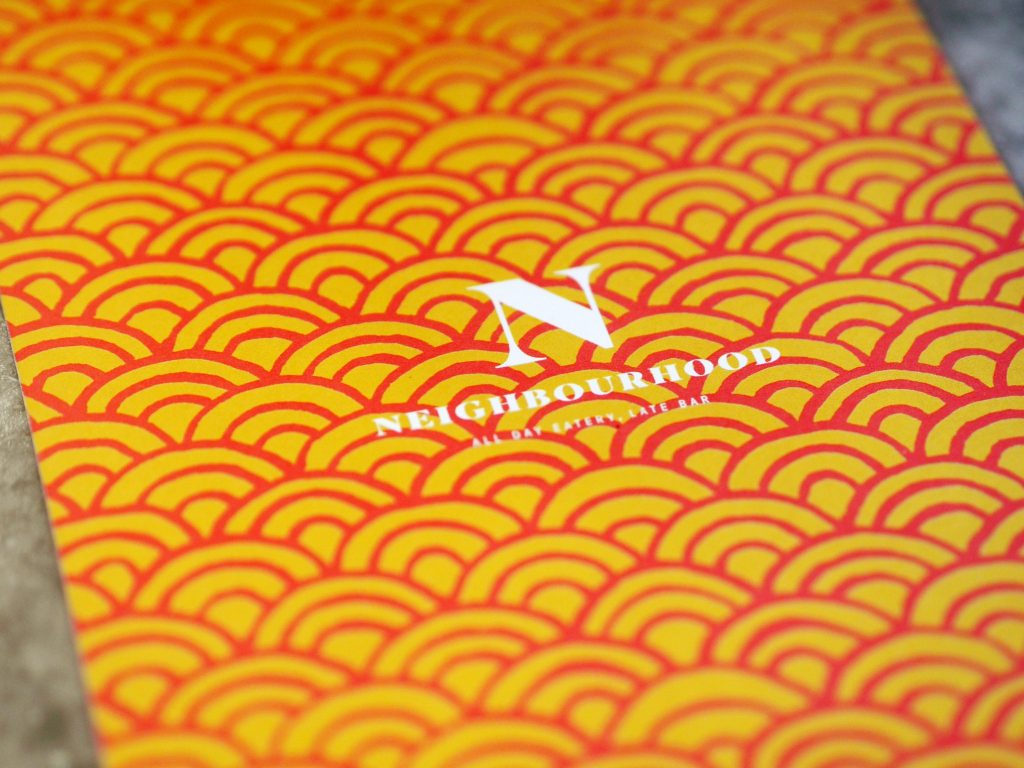 Neighbourhood is most definitely one of Manchester's most popular venues. Located in the hub of Spinningfields; Neighbourhood  is an all day eatery and late bar, serving brunch, lunch, dinner and cocktails, as well as providing that party atmosphere we all look for when it comes to the weekend.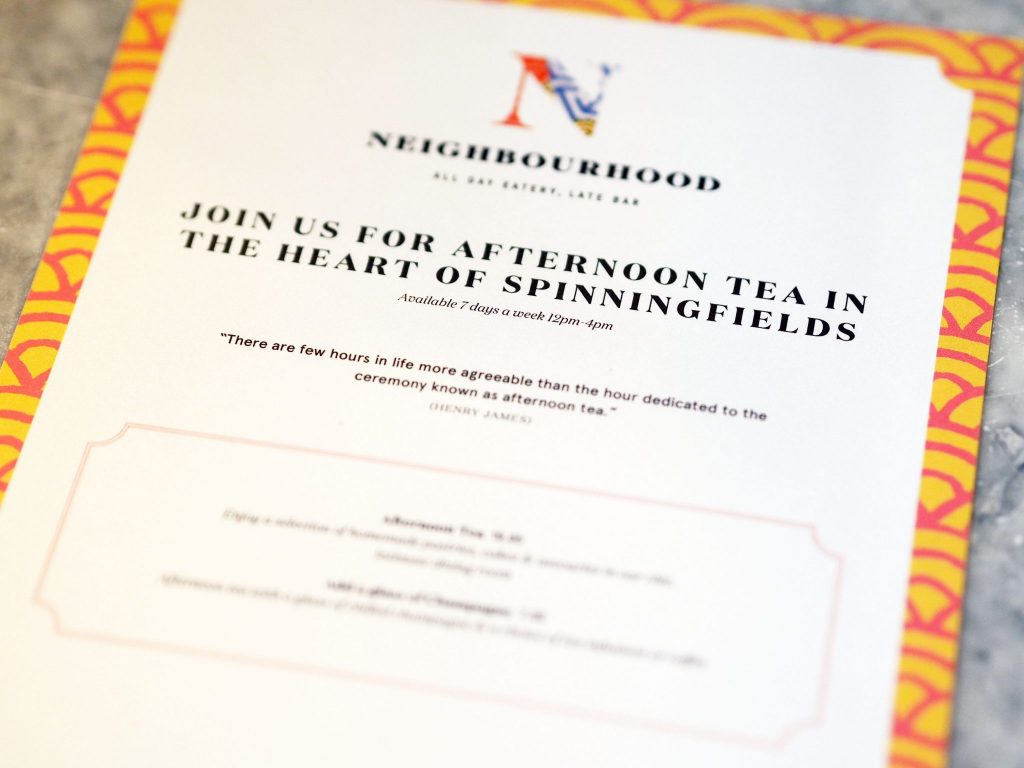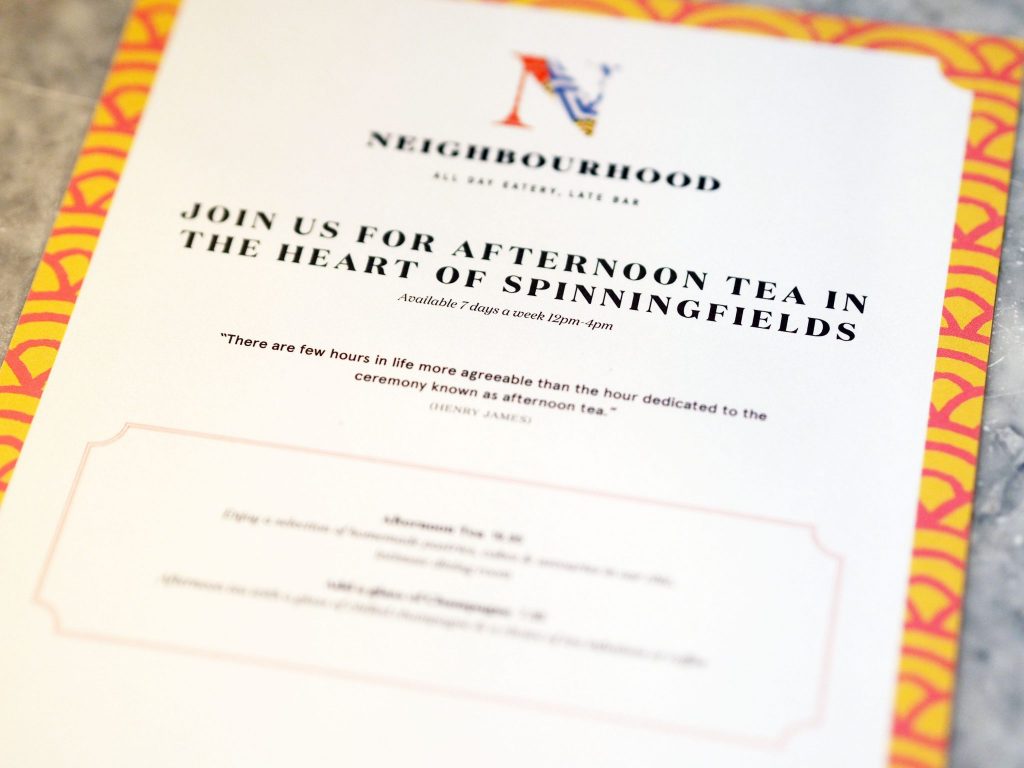 Neighbourhood have recently re-launched their afternoon tea menu, and I was super excited to be invited down there to try it out.  I'm actually not really an afternoon tea sort of gal to be honest, but Neighbourhood are a restaurant that do everything well, so I knew it would be worth a try.
I headed down there on a Saturday afternoon with Jonathan, and as we arrived for our booking at 2pm, the restaurant was already bustling with the Saturday crowds of bottomless brunch-ers, party groups, and casual afternoon lunchers, all despite the usual Manchester drizzle.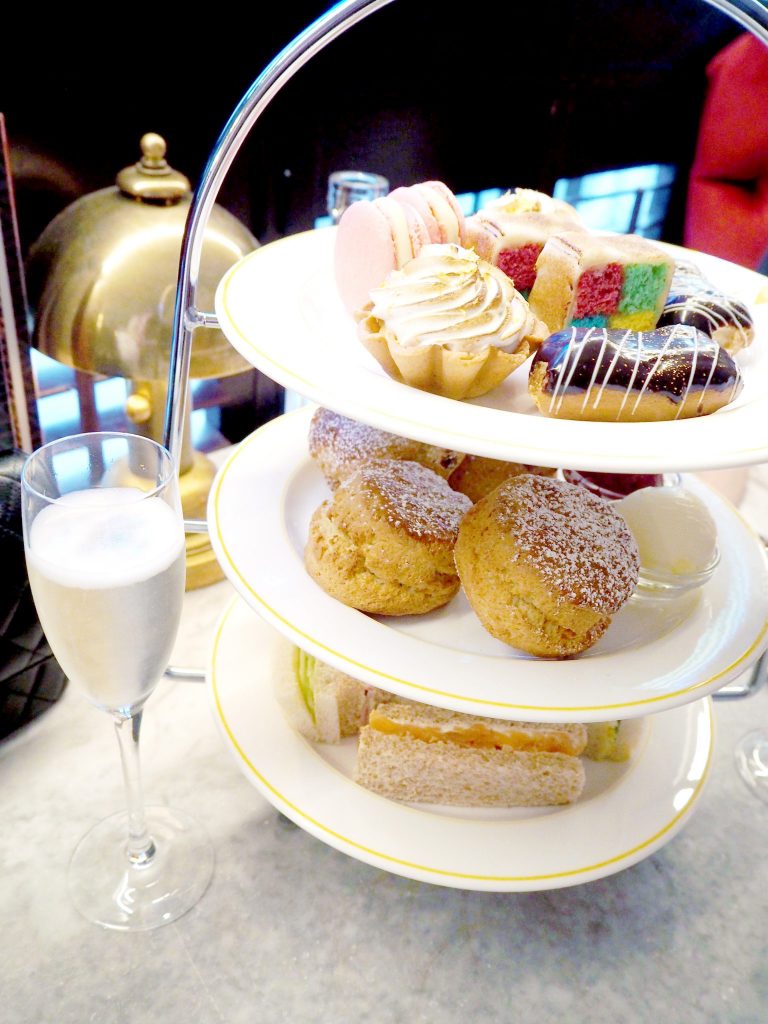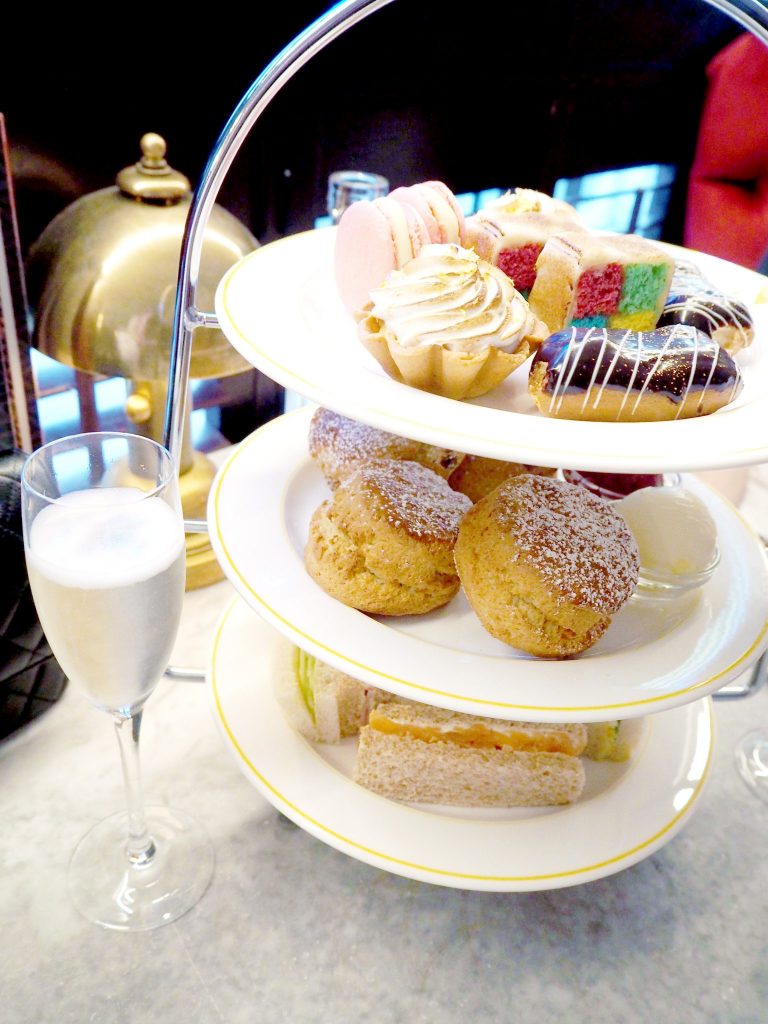 The Afternoon Tea comes with a selection of hot drinks, or you can opt for champagne if you fancy it. The afternoon tea is beautifully presented on a three tiered stand, with a selection of sandwiches at the bottom (smoked salmon and cream cheese, ham and mustard, egg mayonnaise and cucumber), fluffy scones accompanied by clotted cream and jam in the middle, and a selection of amazing pastries to top it all off; made in-house by Neighbourhood's very own pastry chef.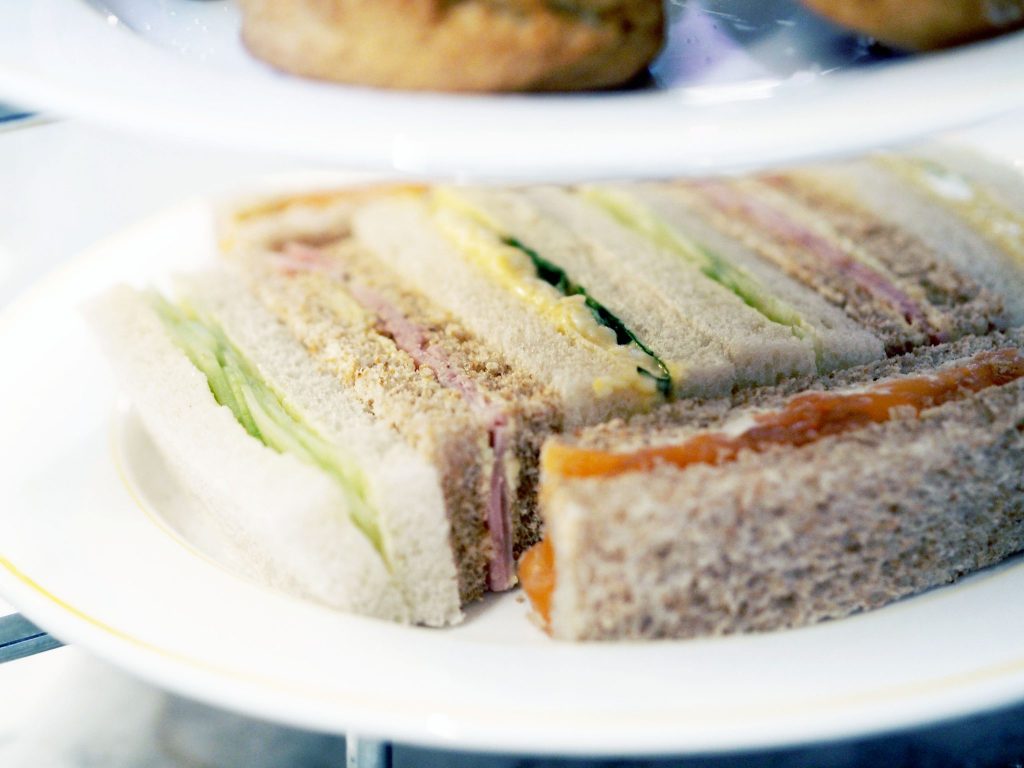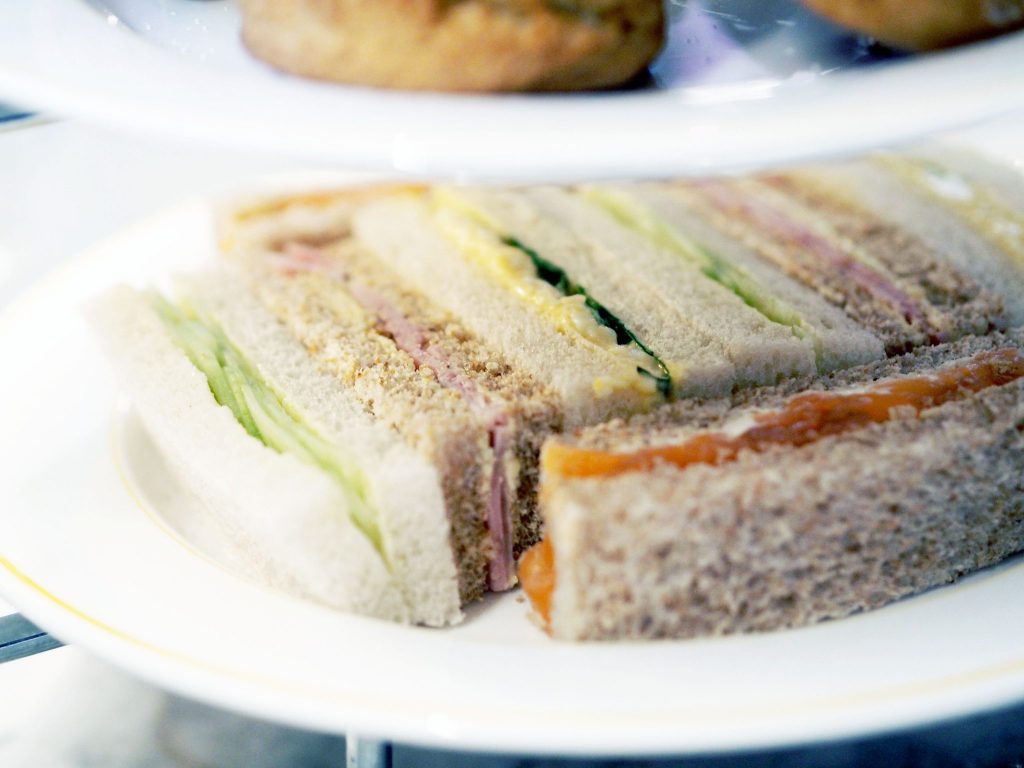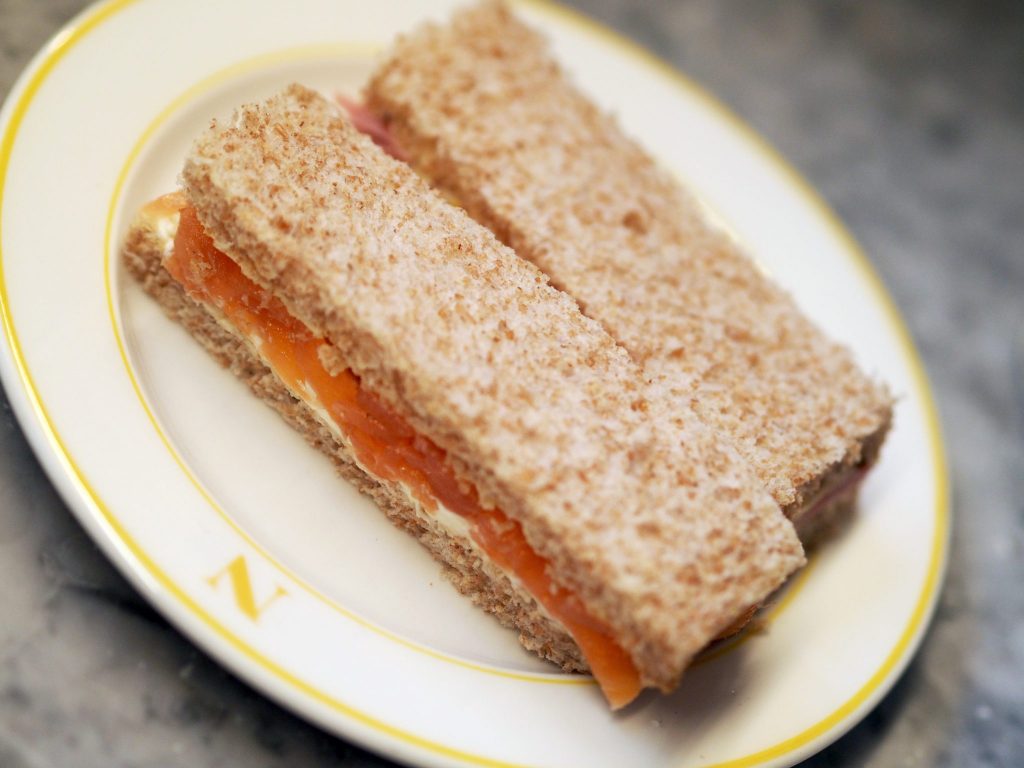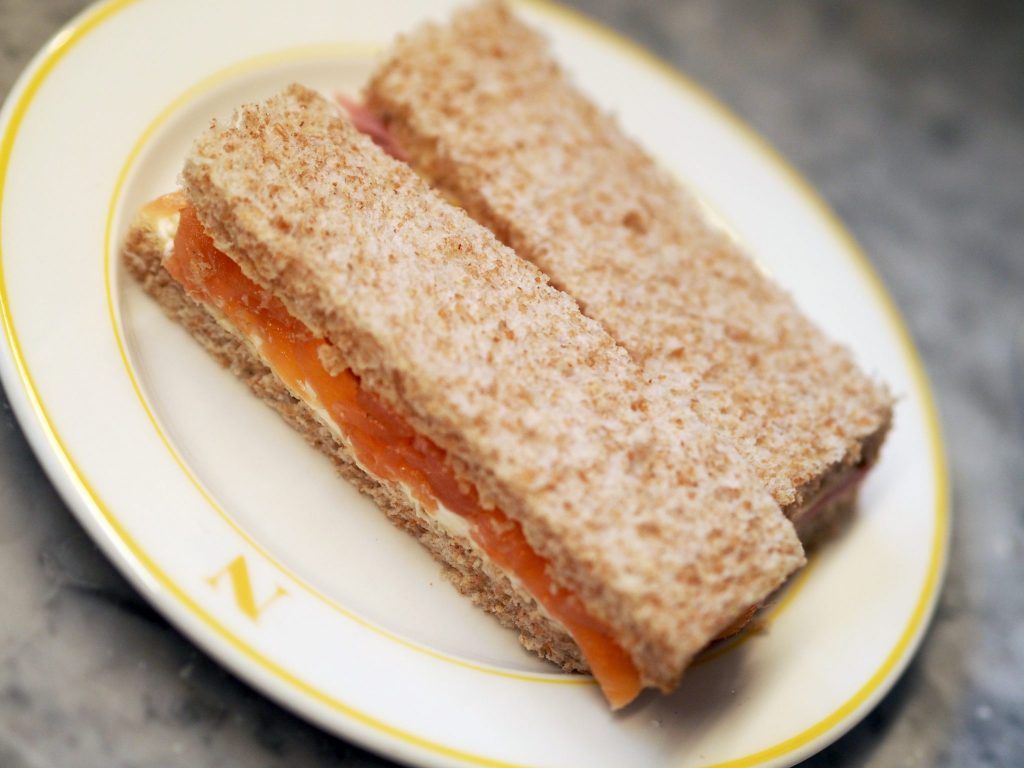 The sandwiches were super soft and tasty, and the fillings were all very fresh. The presentation is very simple and understated; classic rectangles with crusts removed. Once we had finished the only savoury tier of the afternoon tea, we were straight into the sweet stuff.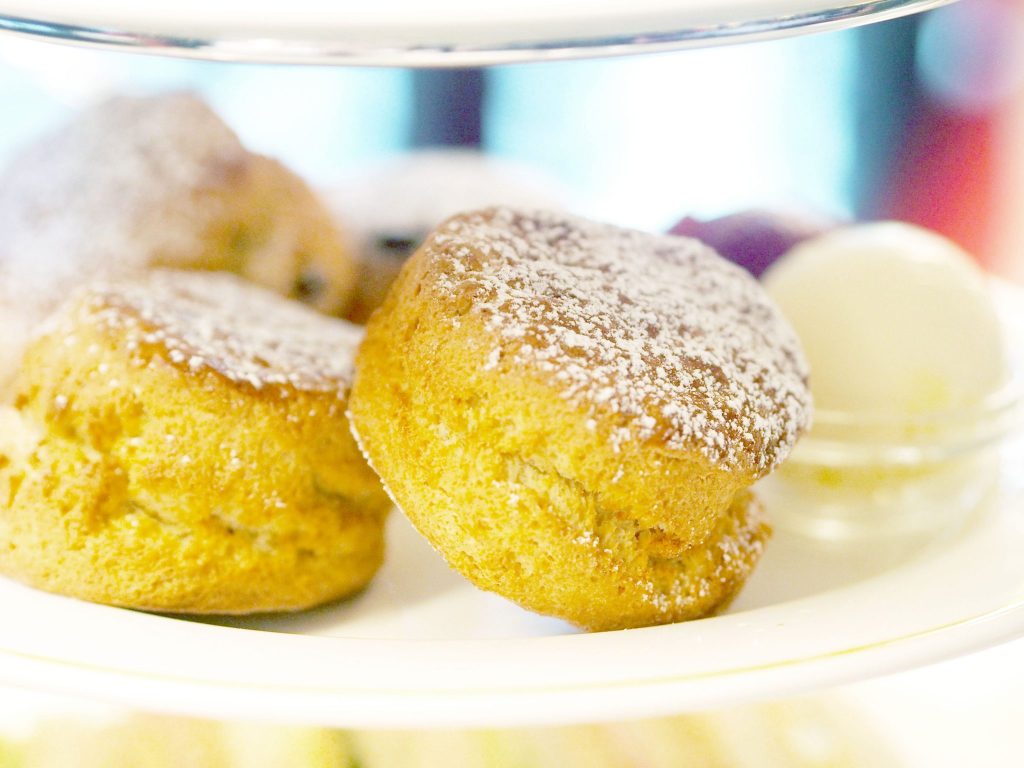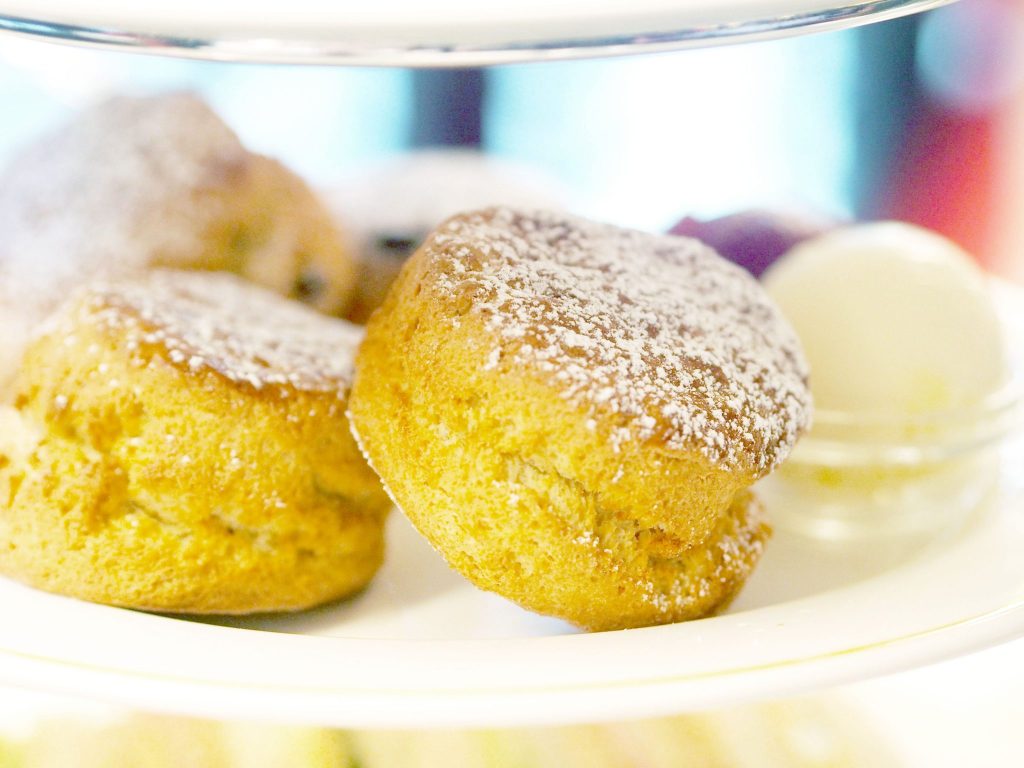 I wanted to save the best until last, so moved up to the next tier onto the scones. I actually commented to Jay that I've never really been a fan of scones, and prefer the actual desserts, but these may have changed my mind. I anticipated just having a bite to try them, but I actually ended up eating the whole thing! They were still warm and very light and fluffy. I piled mine with a generous spread of smooth clotted cream and a layer of the jam.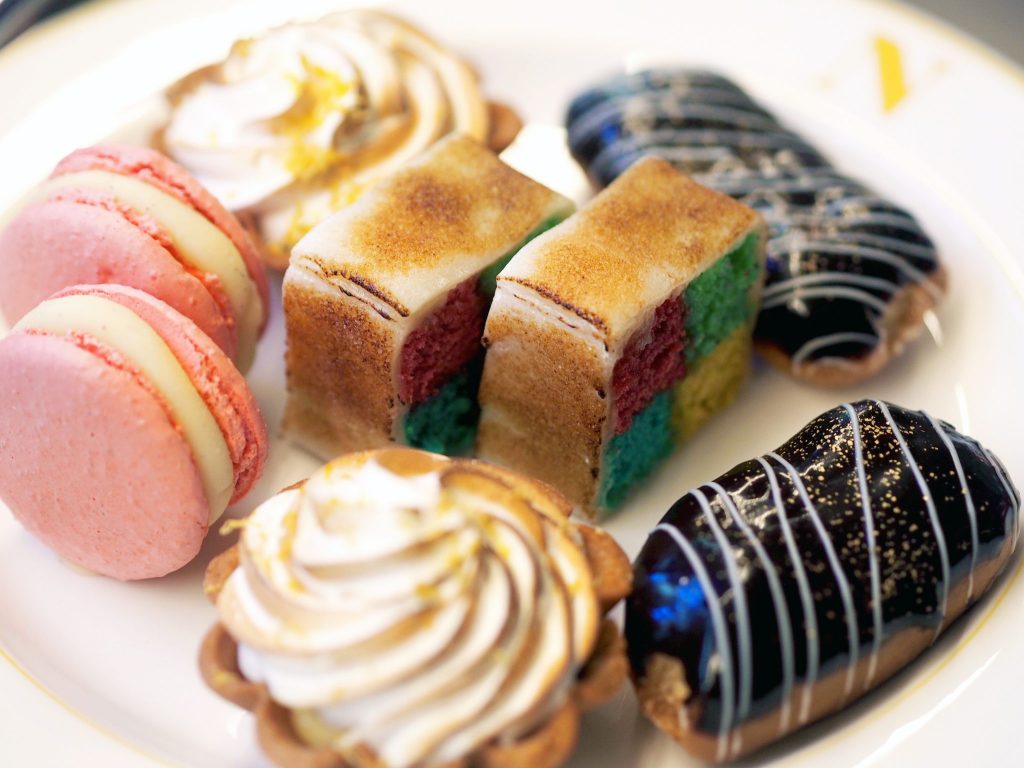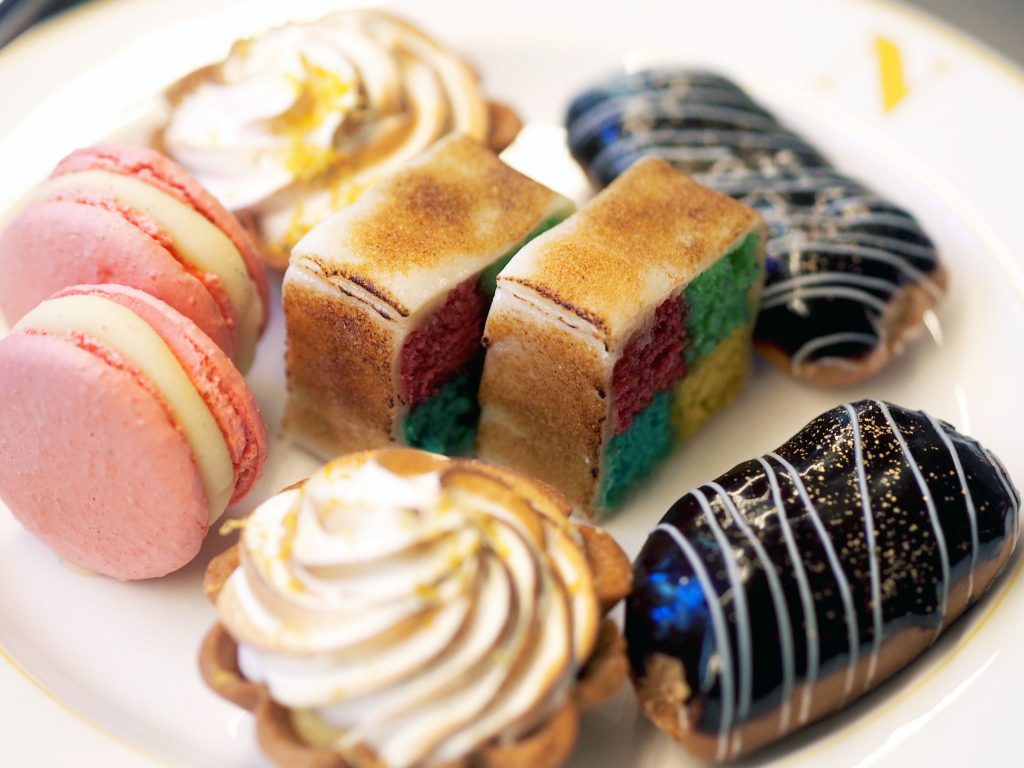 Lastly I moved onto the pastries; my favourite tier of them all. Presented with coloured battenberg, lemon meringue tarts, strawberry macaroons with white chocolate ganache, and mini chocolate cream eclairs, it's a tough call to choose a favourite. I think I'd have to go with the lemon meringue tarts, as I did actually eat mine and most of Jays too(!) but this was closely followed by the gold dusted eclair.
We washed our sweet treats down with the lovely champagne, and left feeling very satisfied and full of cake. Everything was very light, so despite there being three tiers of food, we were definitely full but not overwhelmed. We did leave a few mouthfuls, but Neighbourhood do offer to package up your leftovers if you can't beat the tower of food.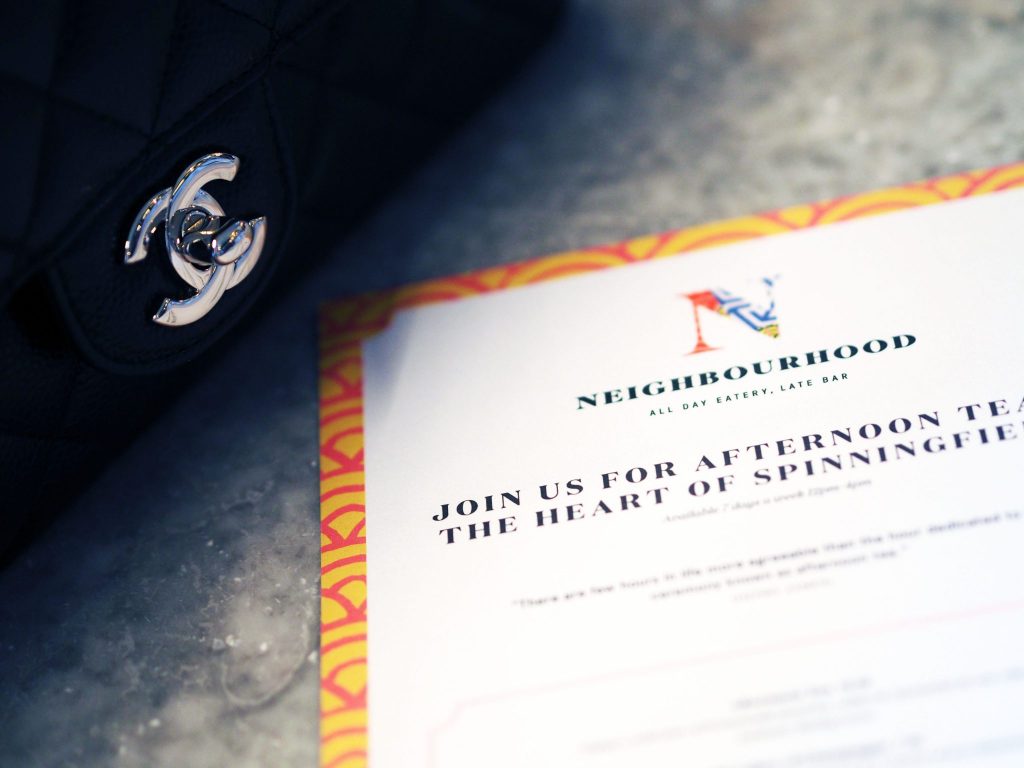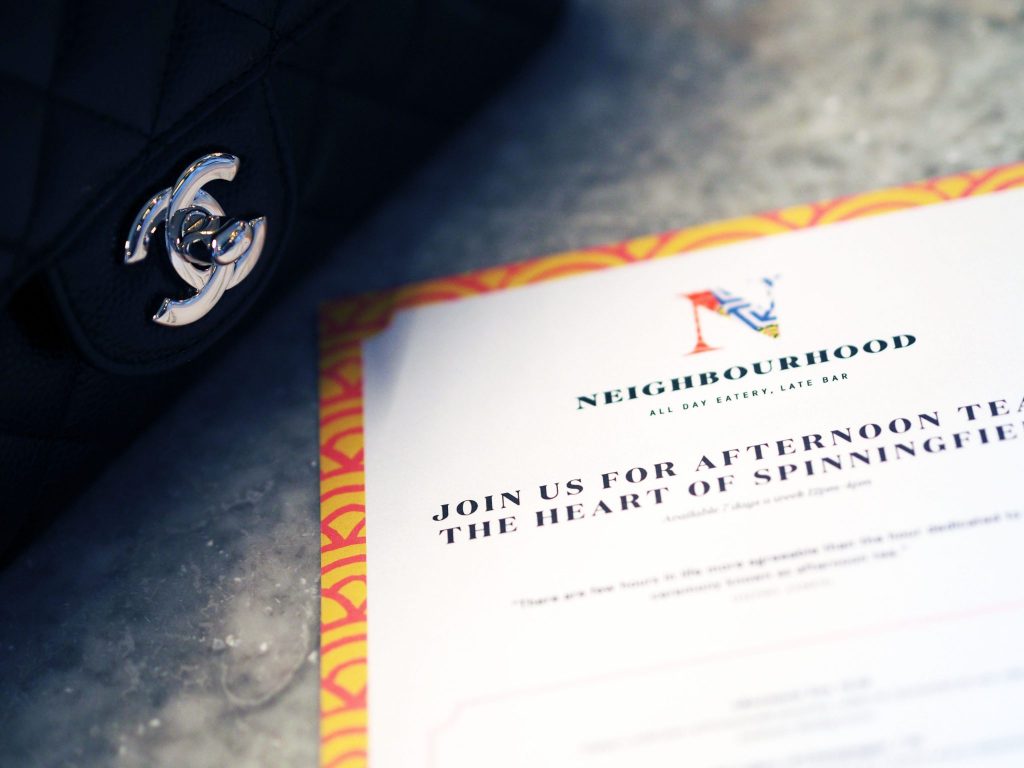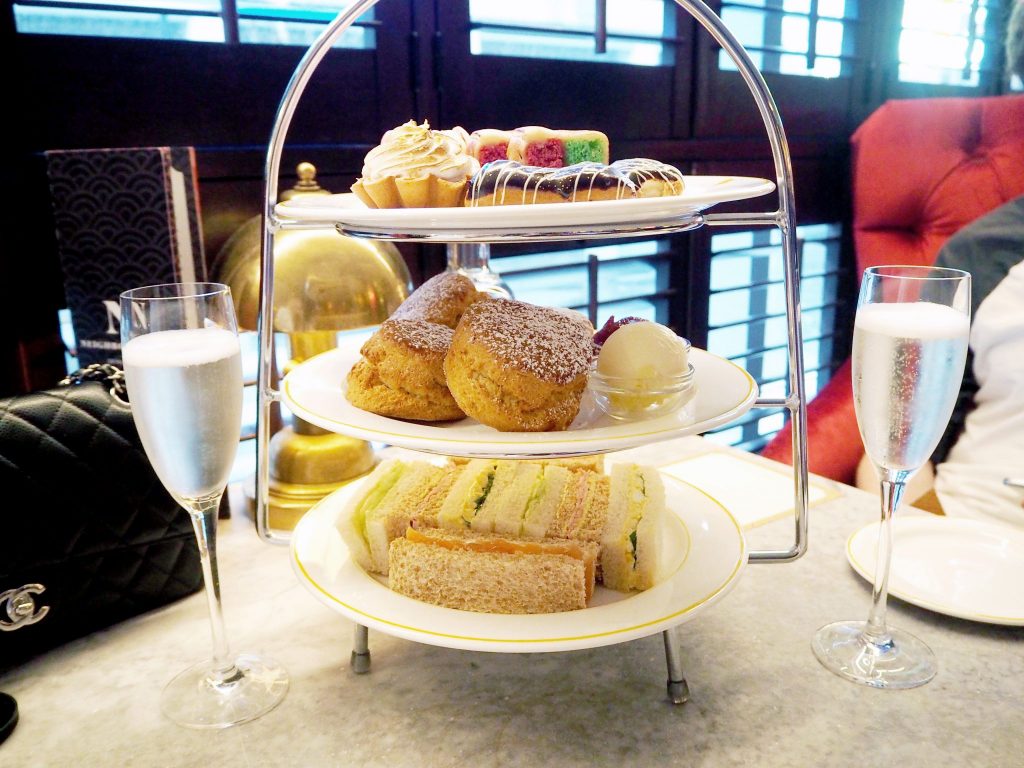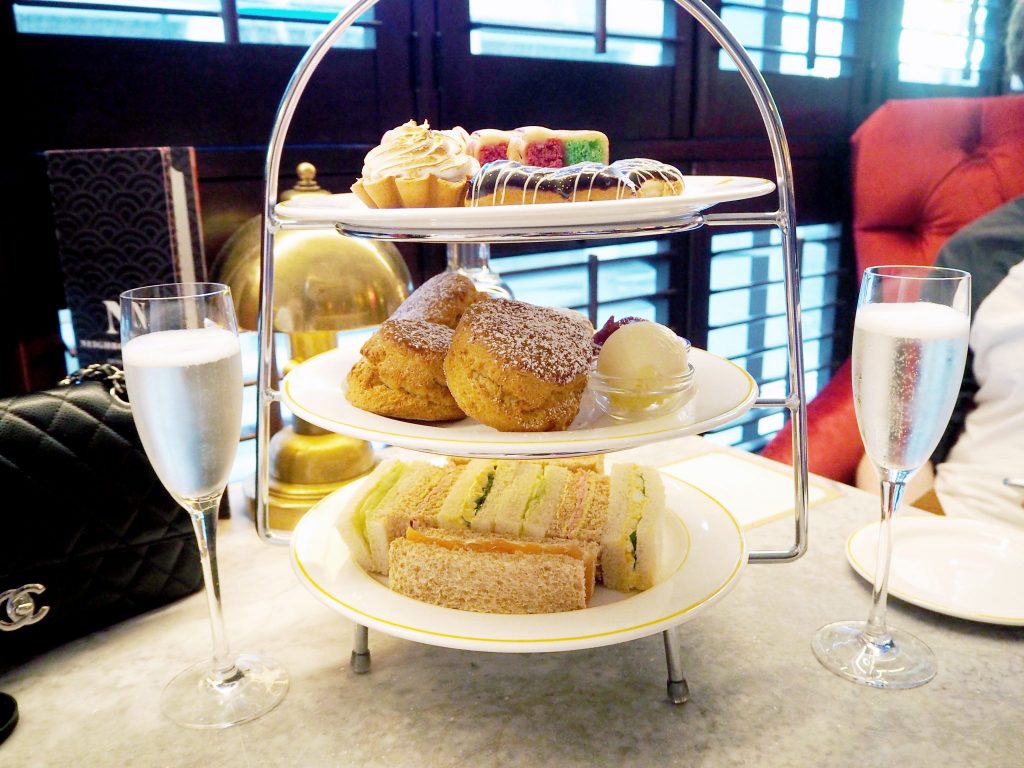 What a perfect way to start the weekend with friends, rest your weary shopping legs, or celebrate a special occasion in the city. And if you forgot to get your mum a Mother's Day gift, why not book in for an afternoon of tiered treats? The afternoon tea at Neighbourhood is priced at £19.95 per person, or £24.95 with a glass of champagne.
Visit the Neighbourhood website here to view their menus and book a table.
LL x
*Thank you to Neighbourhood who generously provided this afternoon tea, as ever, all opinions are my own.