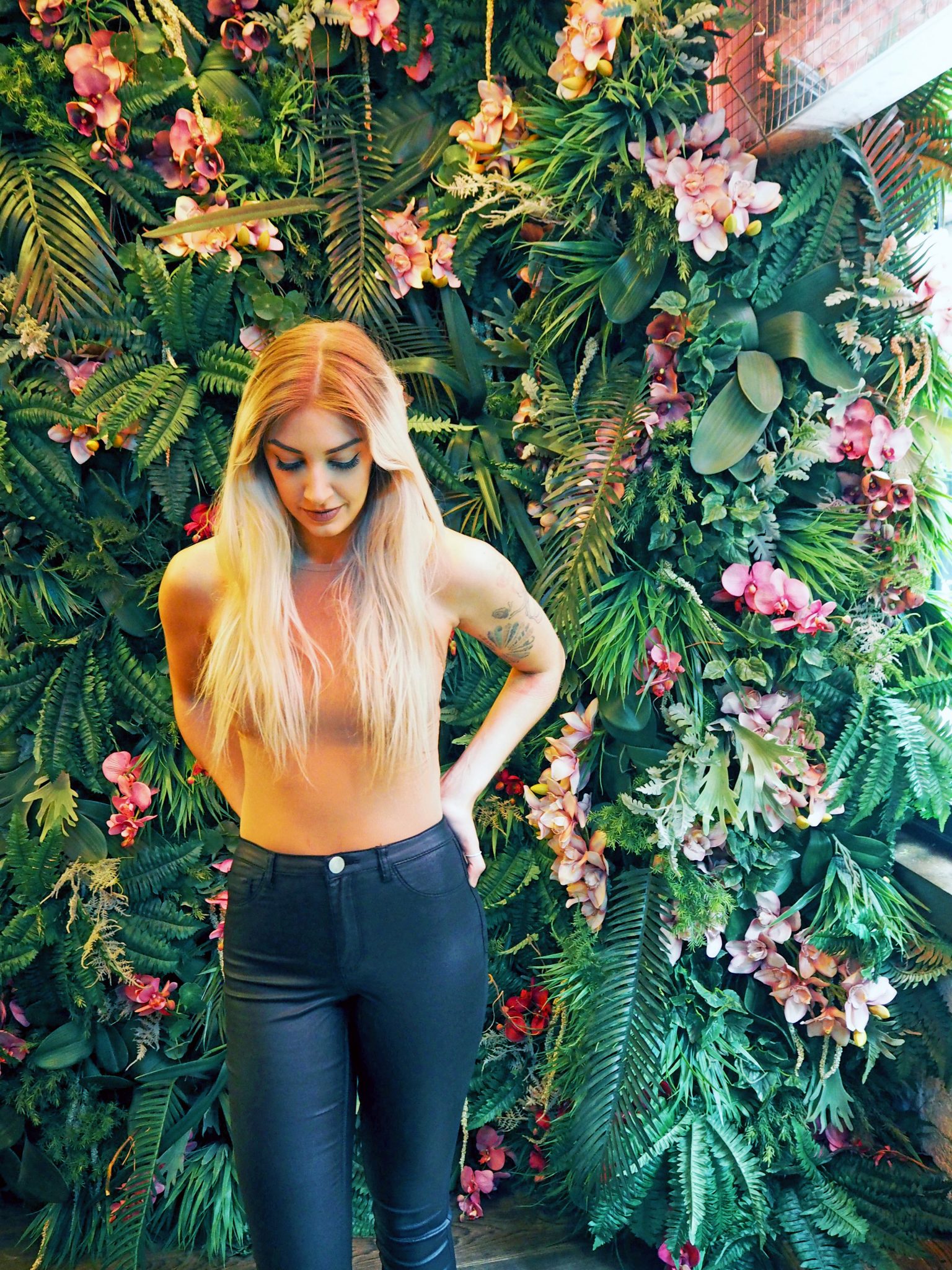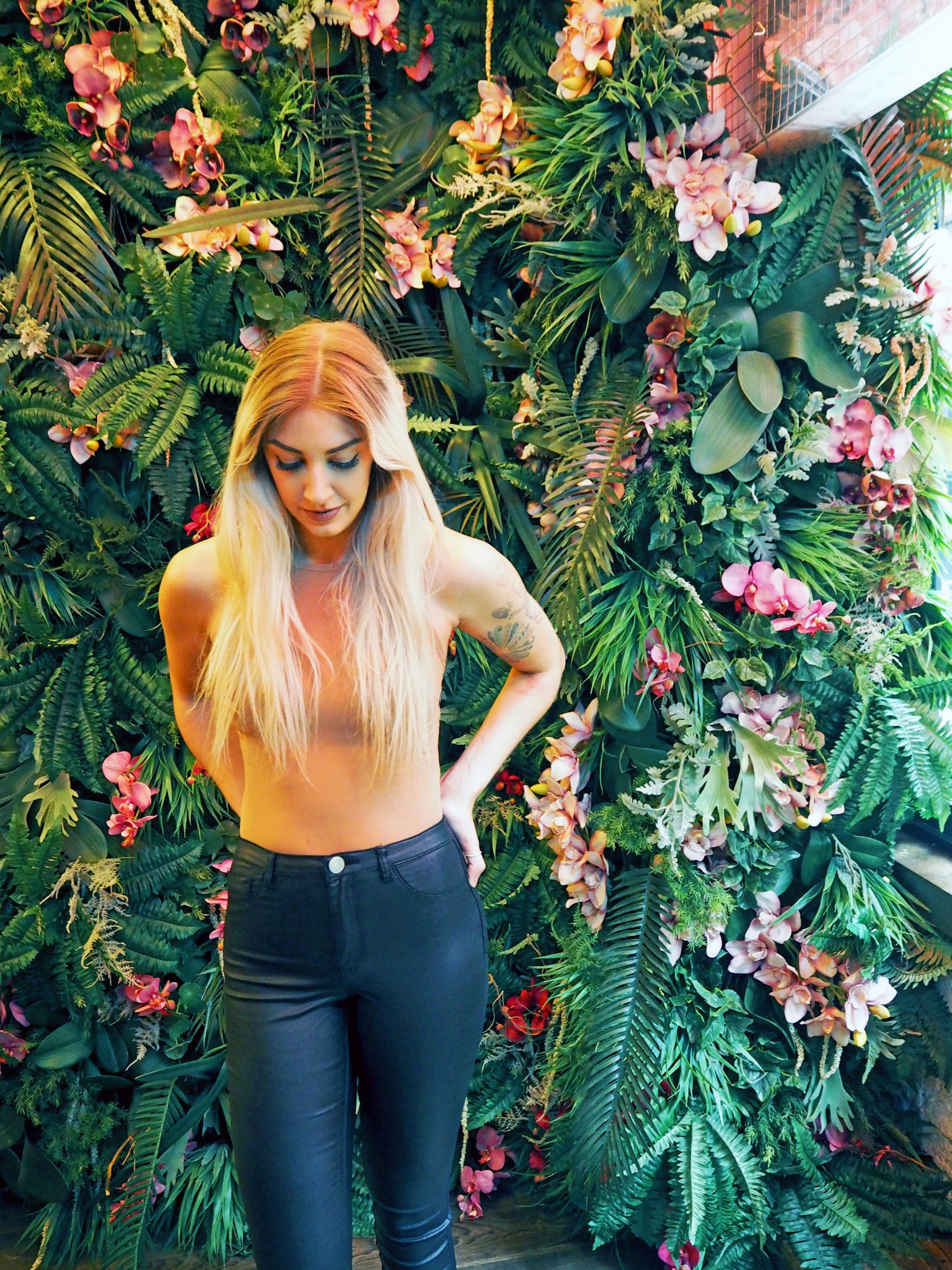 One of the city's most popular restaurant and bar venues – Neighbourhood, located in the vibrant hotspot that is Spinningfields, has recently launched a new season of themed parties that fuse the opulence of Manhattan with the grit of underground New York – aptly named 'Grit & Glamour'.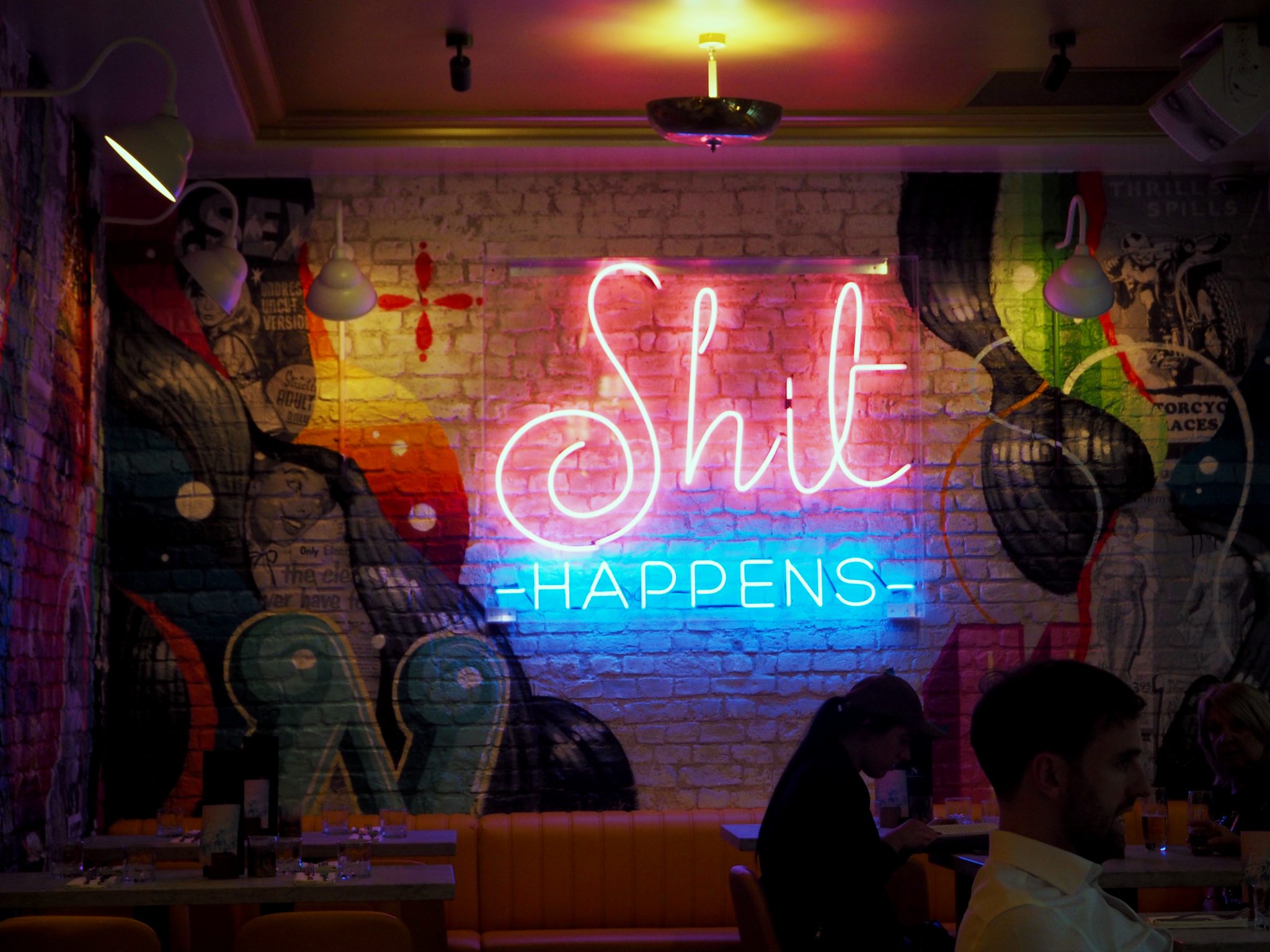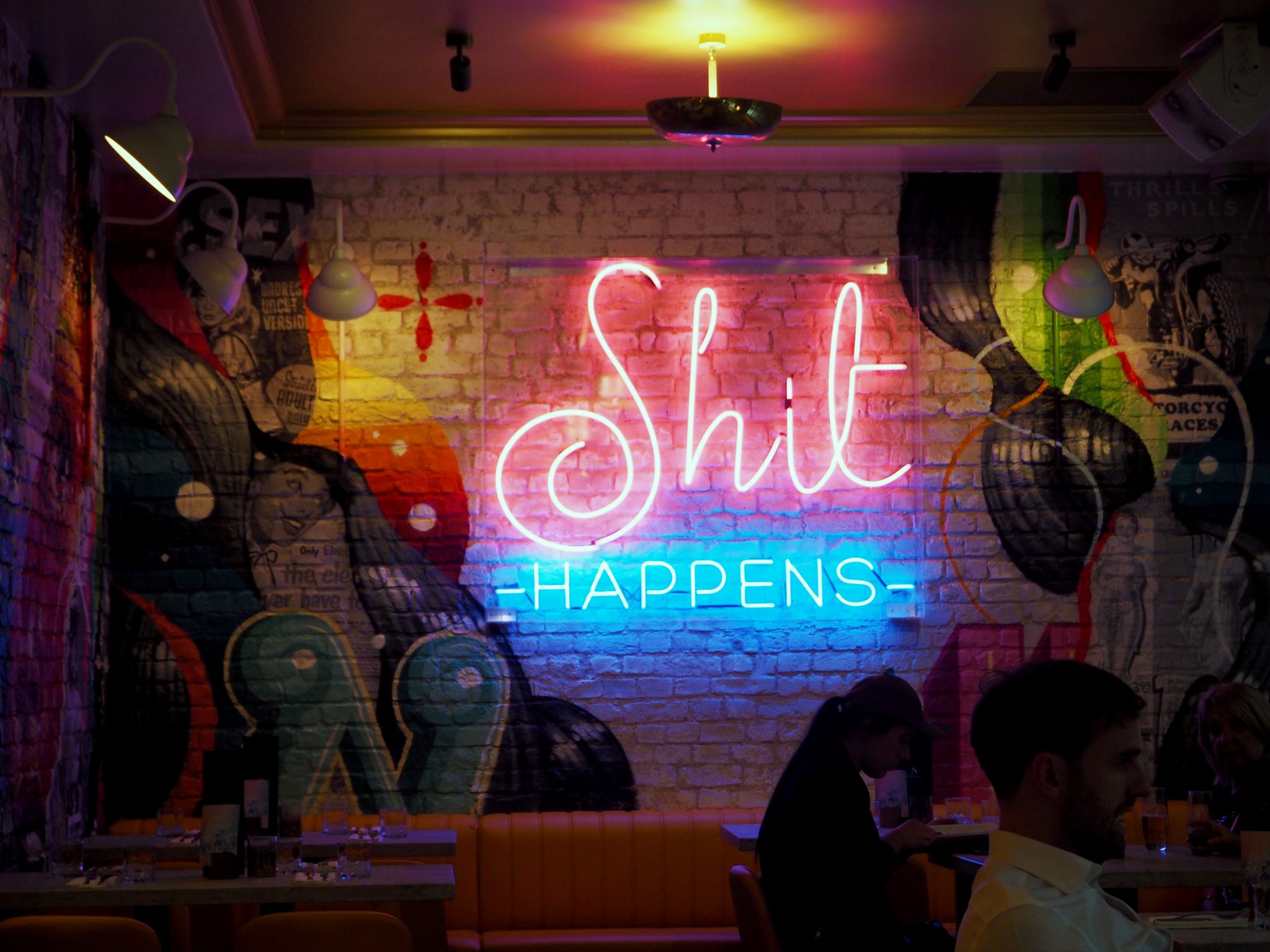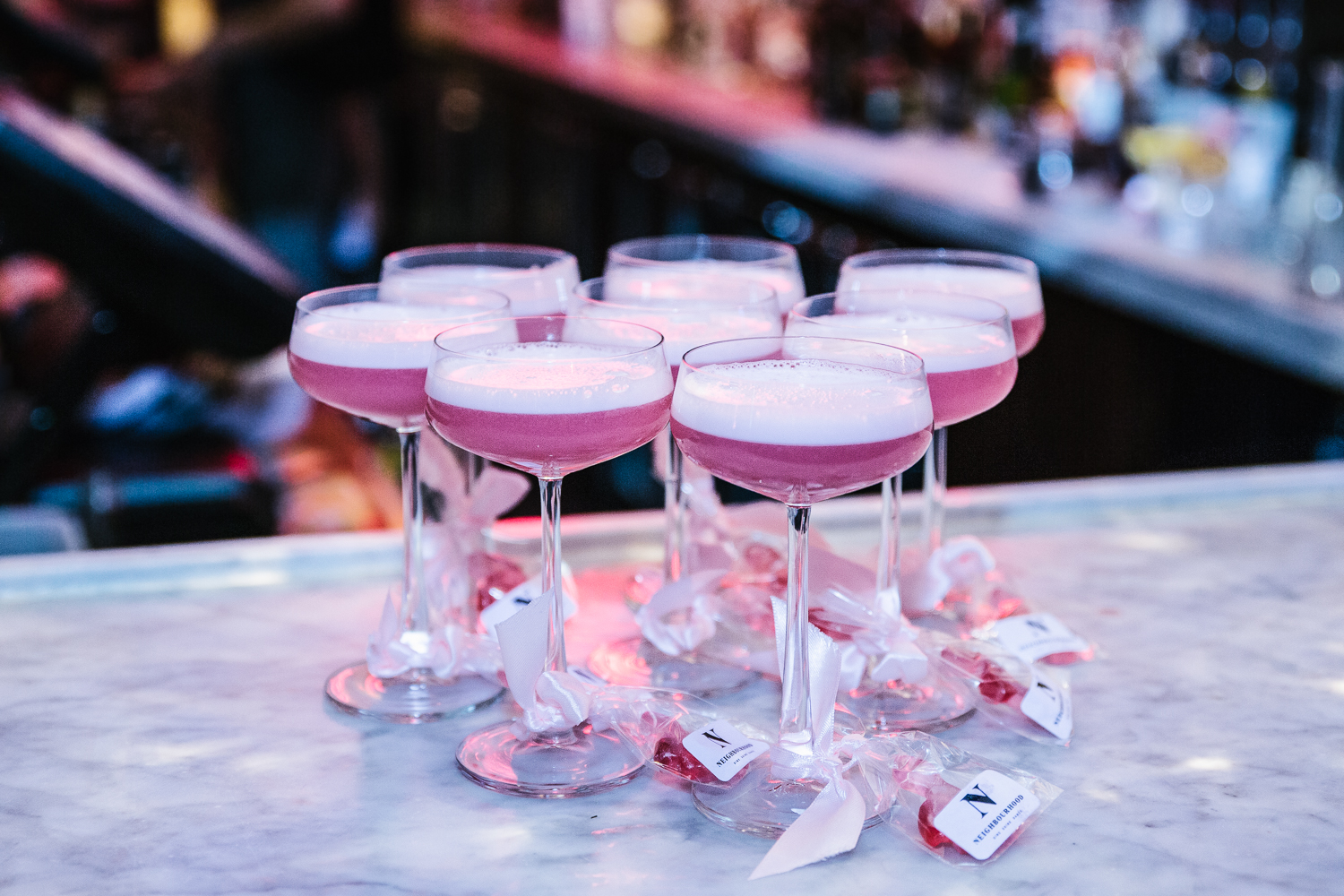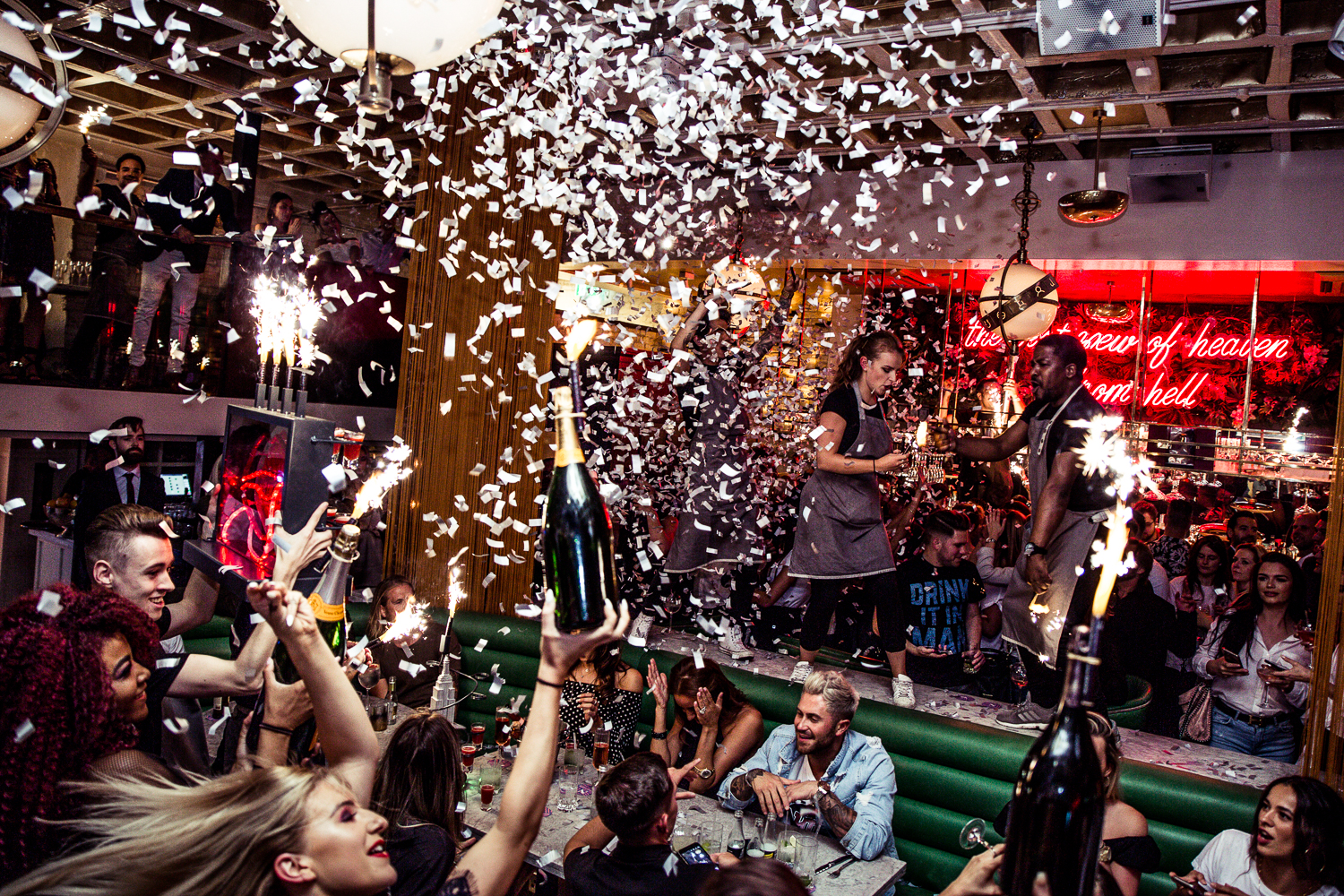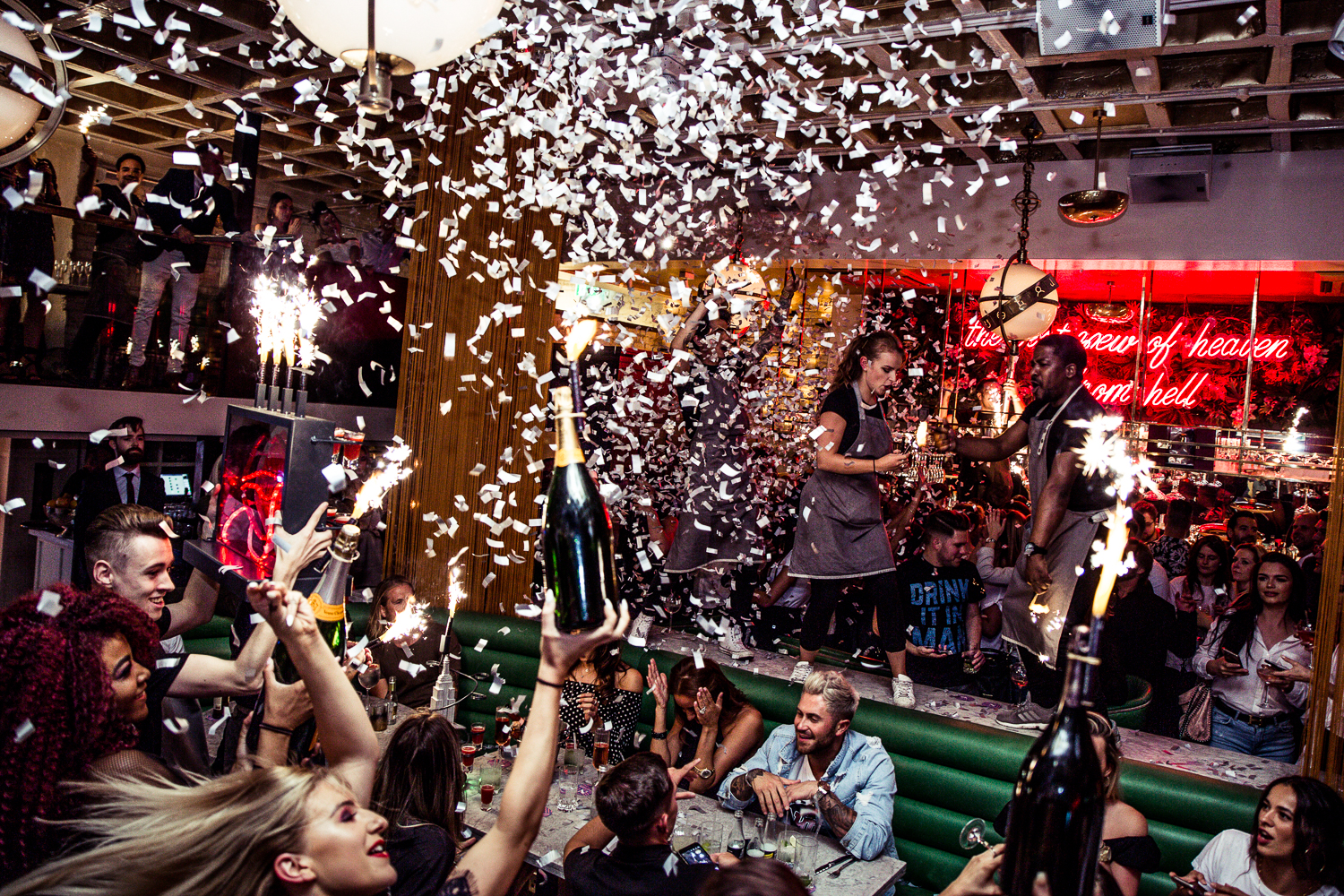 Expanding on Neighbourhood's vibrant dining experience, Grit & Glamour brings a new edge, including a trendsetting cocktail menu, a reconfigured VIP bar space and a show-stopping NBHD stage – hosting incredible one-off performances & live entertainment.
Neighbourhood went all out with the Grit & Glamour theme, bringing in New York-based street artist Tristan Eaton, to create a one off mural executed with his distinctive style through freehand spray paint.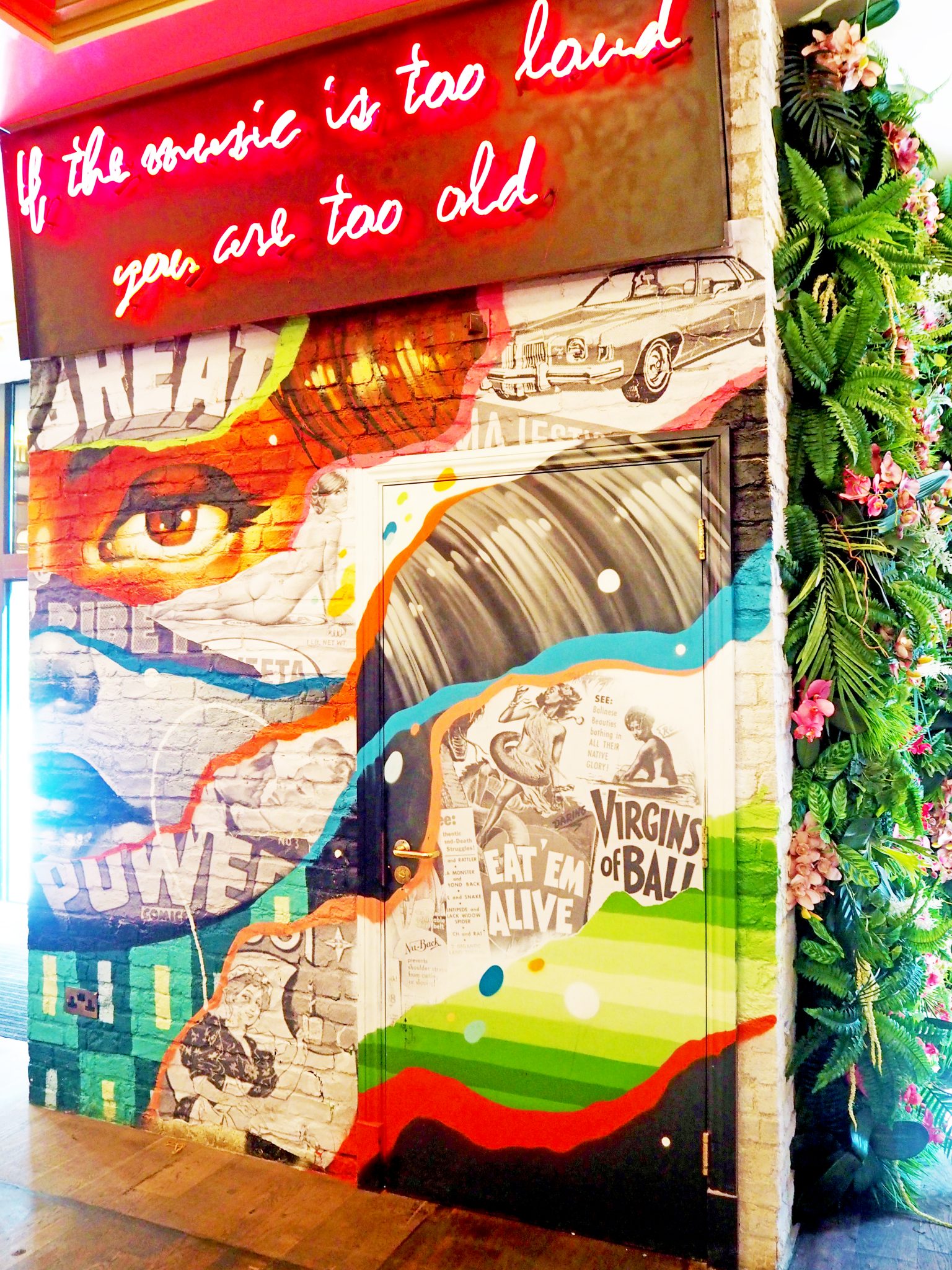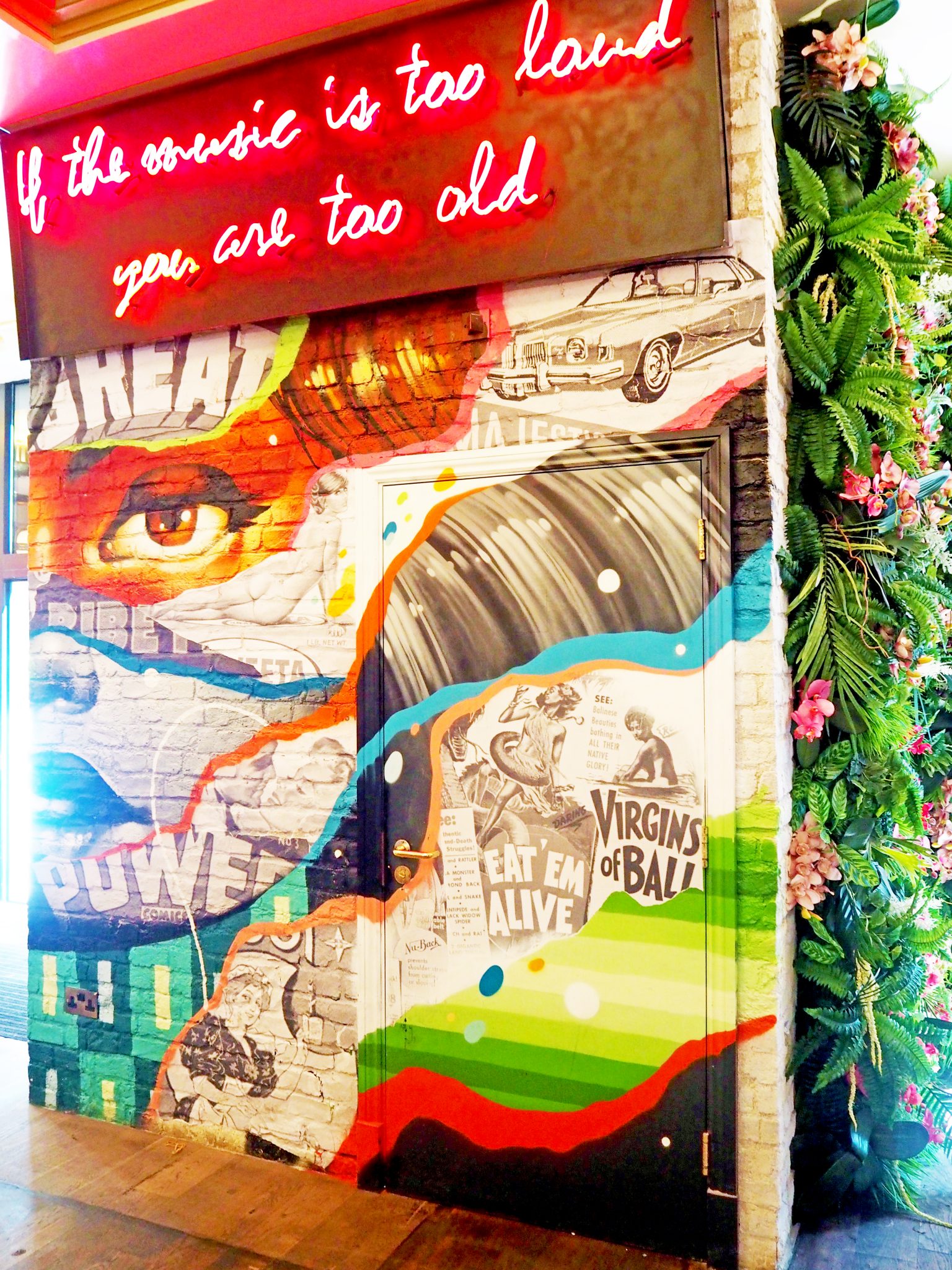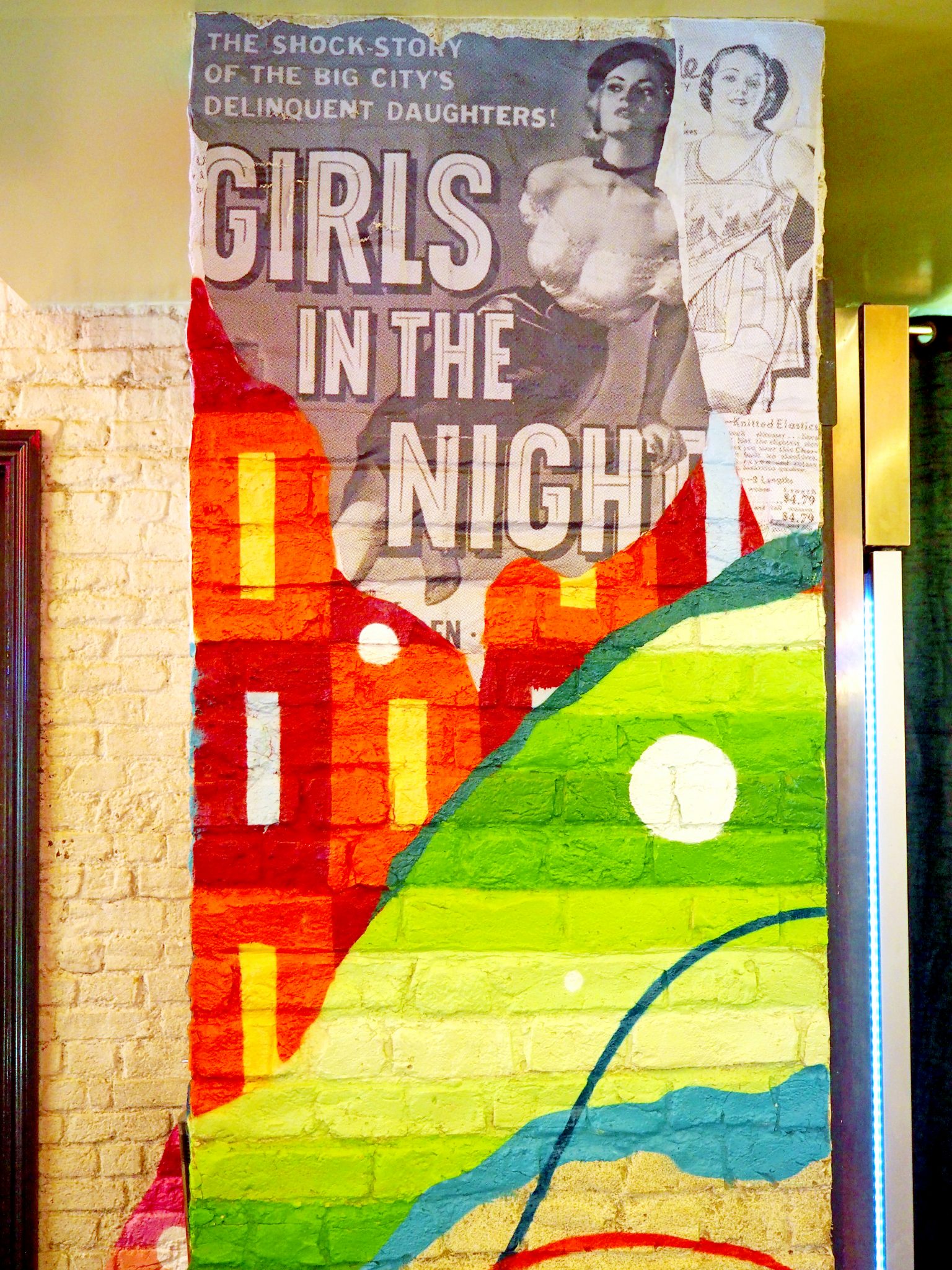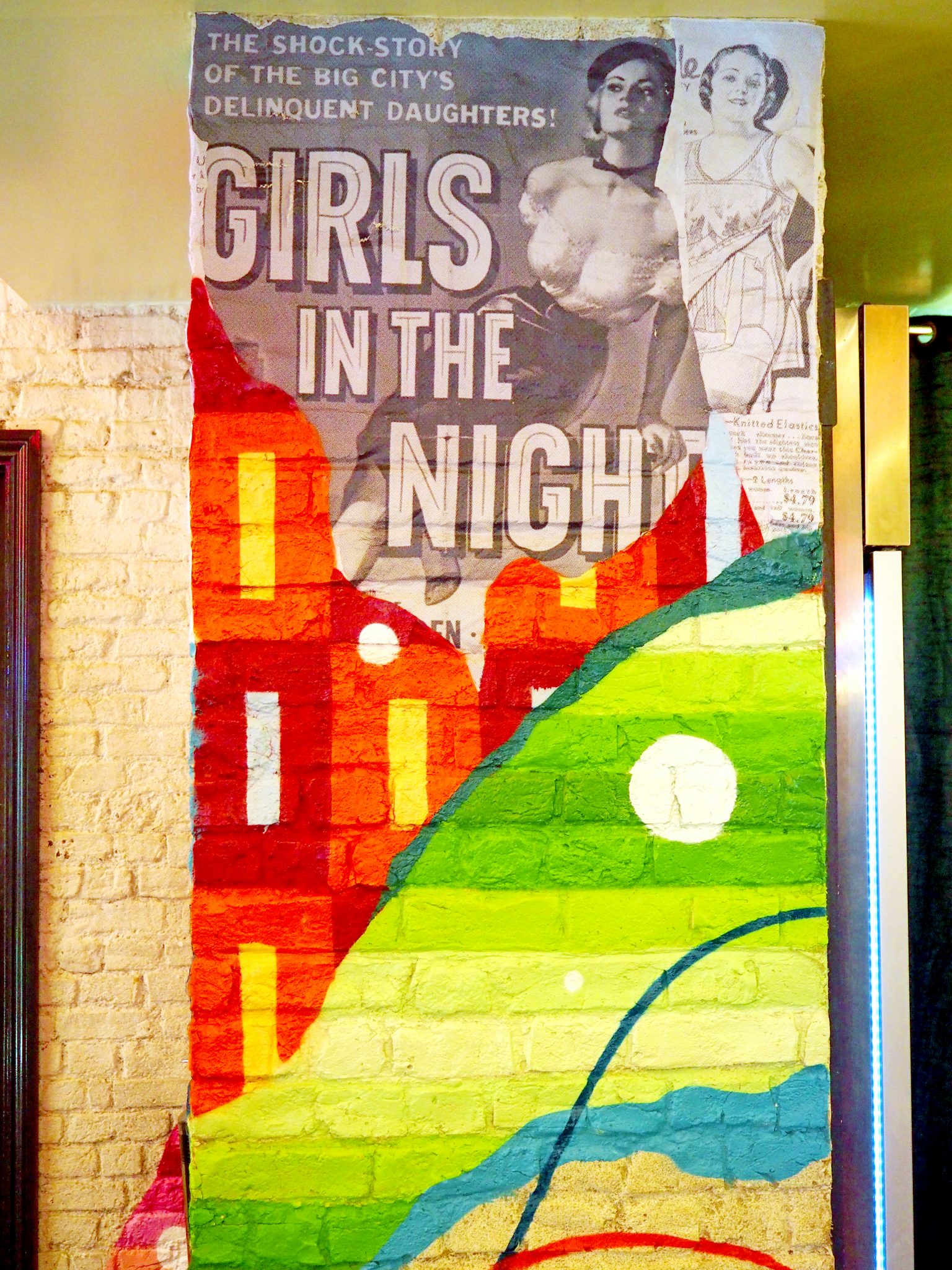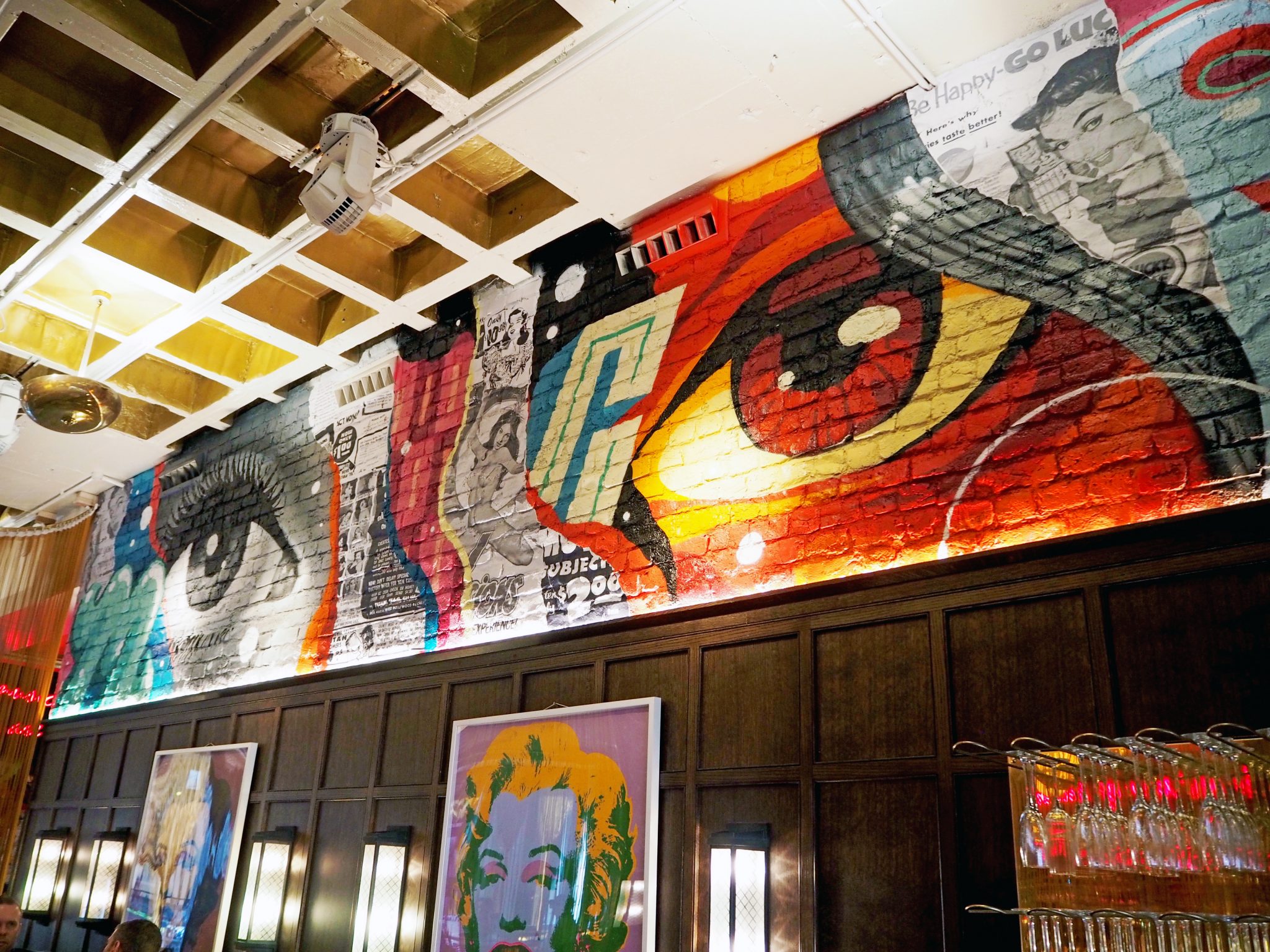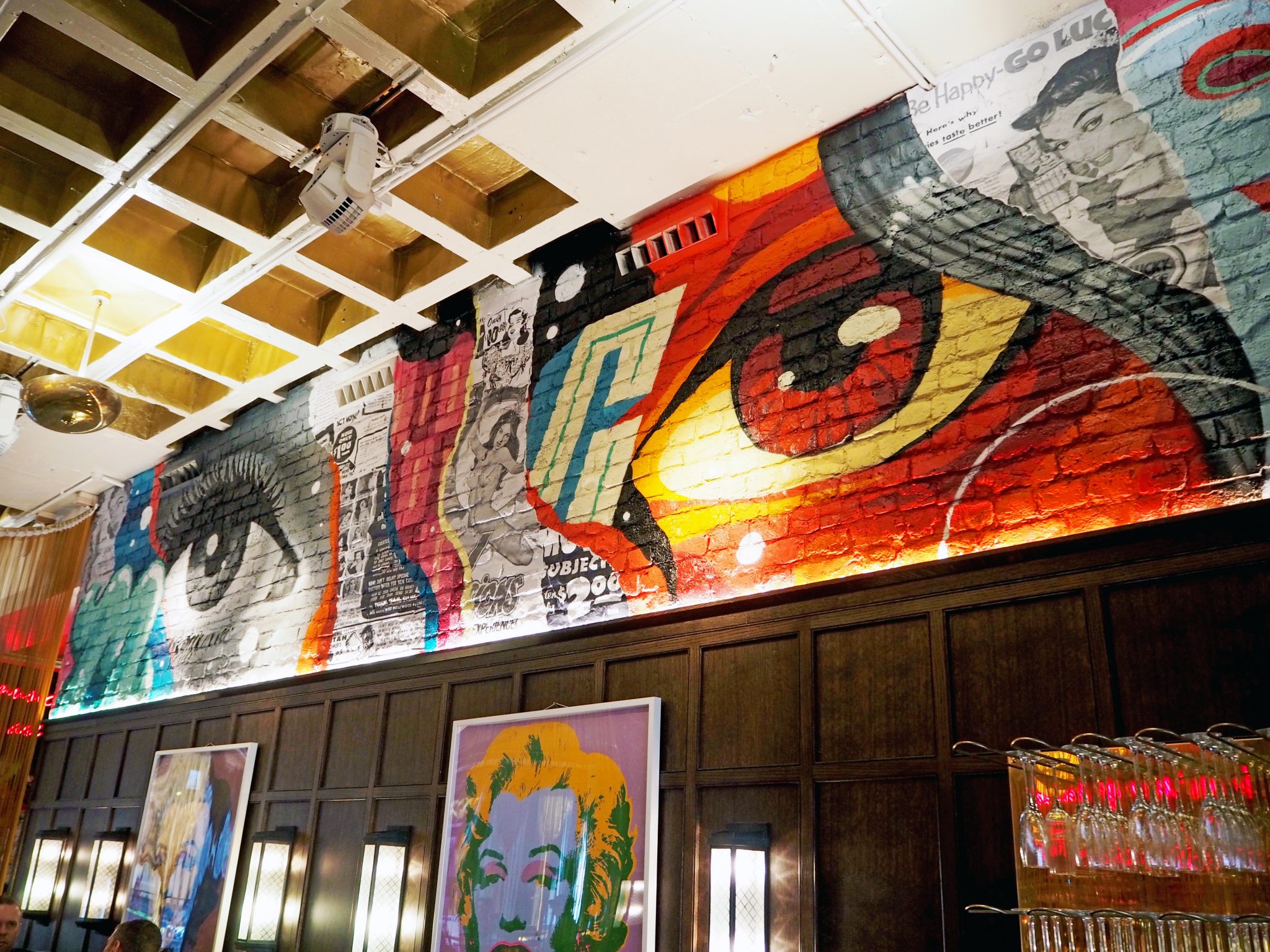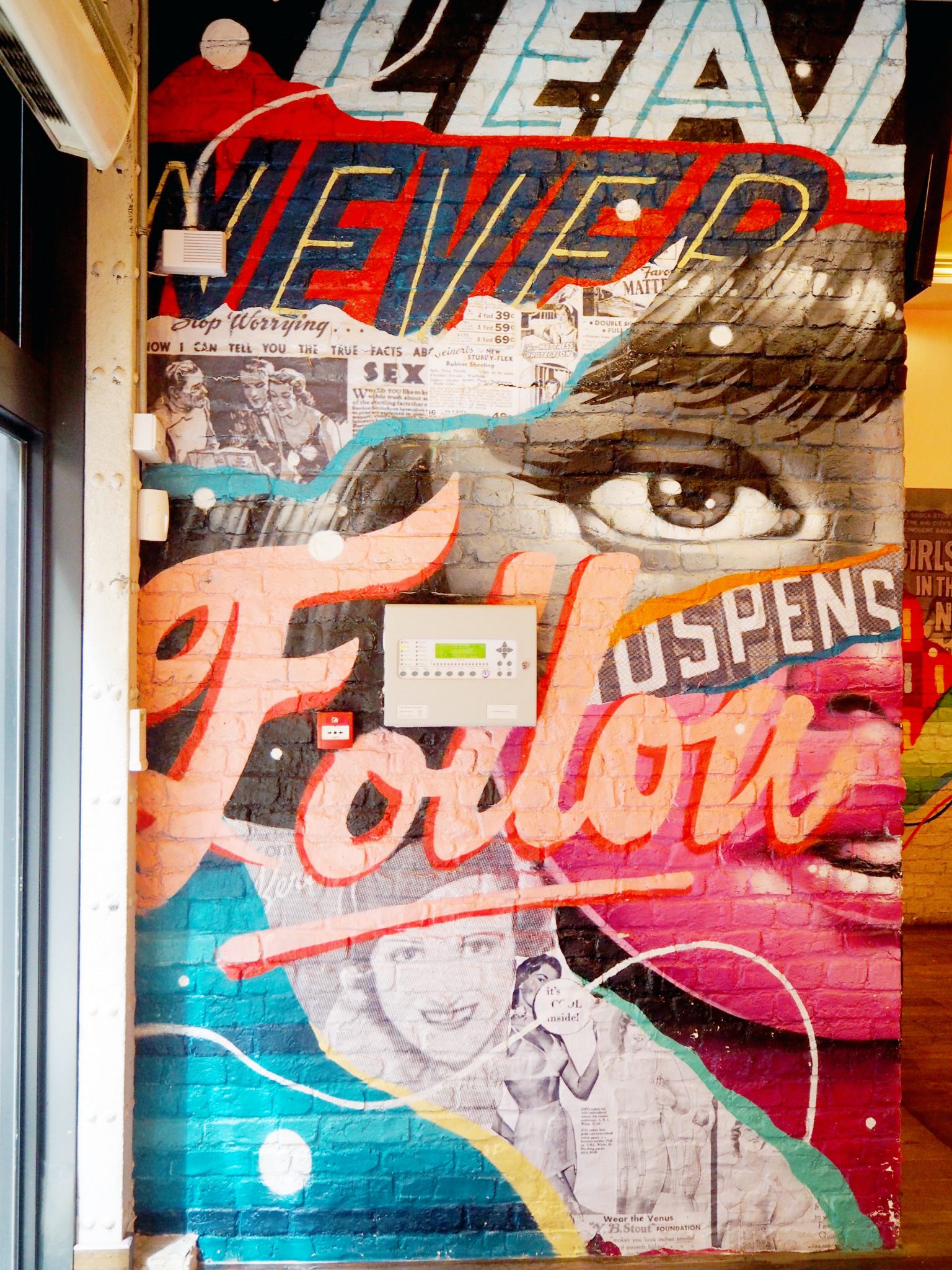 The bright and bold artworks juxtaposed with the already cool and quirky interior design in Neighbourhood looks awesome, and really brings the concept to life. James Hitchen, CEO and Founder of East Coast Concepts, the company that created Neighbourhood, said: "Our mission is to create the best parties in the city, the nights that make memories that stay with you forever. We want every night in Neighbourhood to feel like a once in a lifetime experience – but with the chance to do it all over again the next night."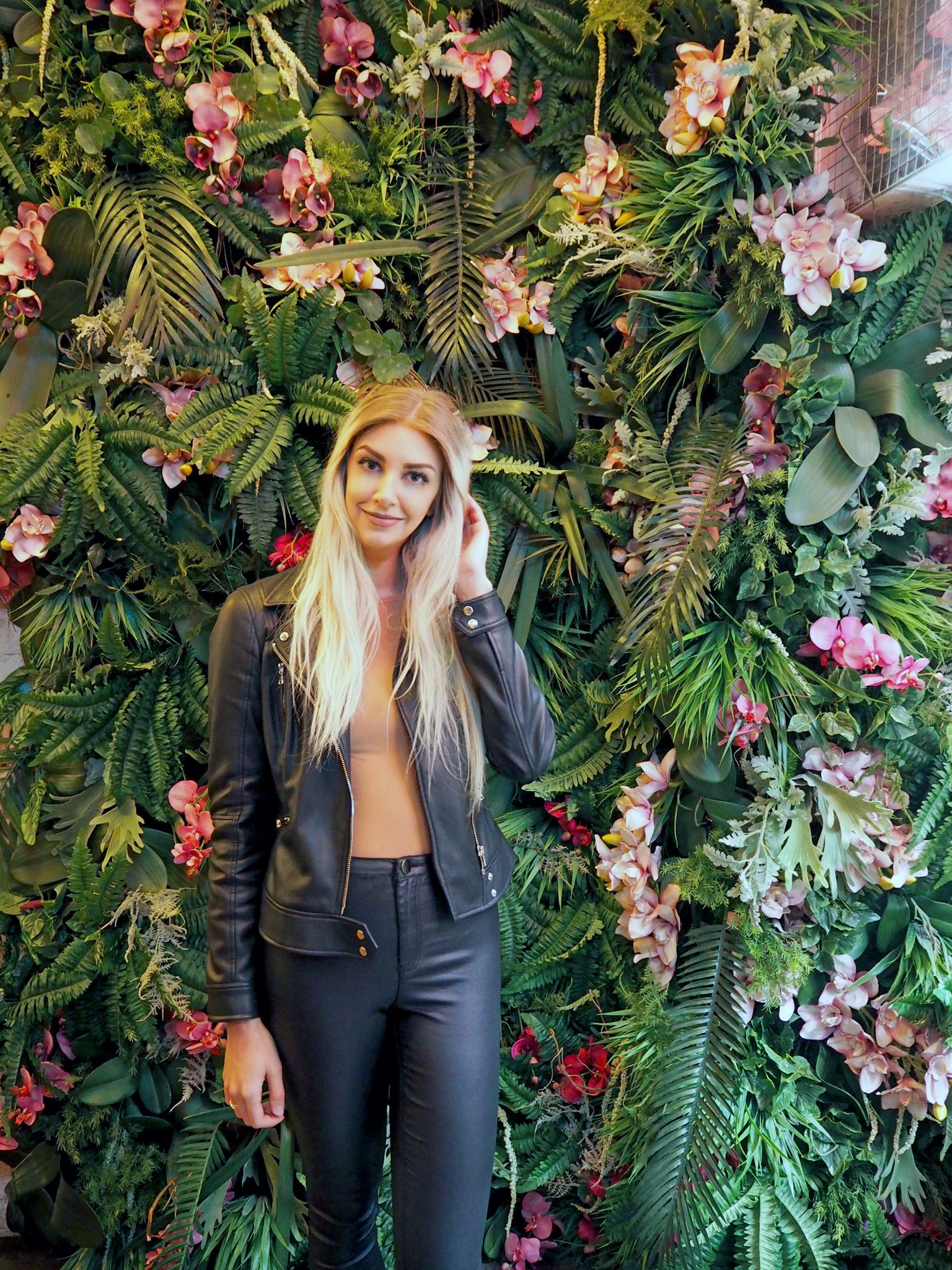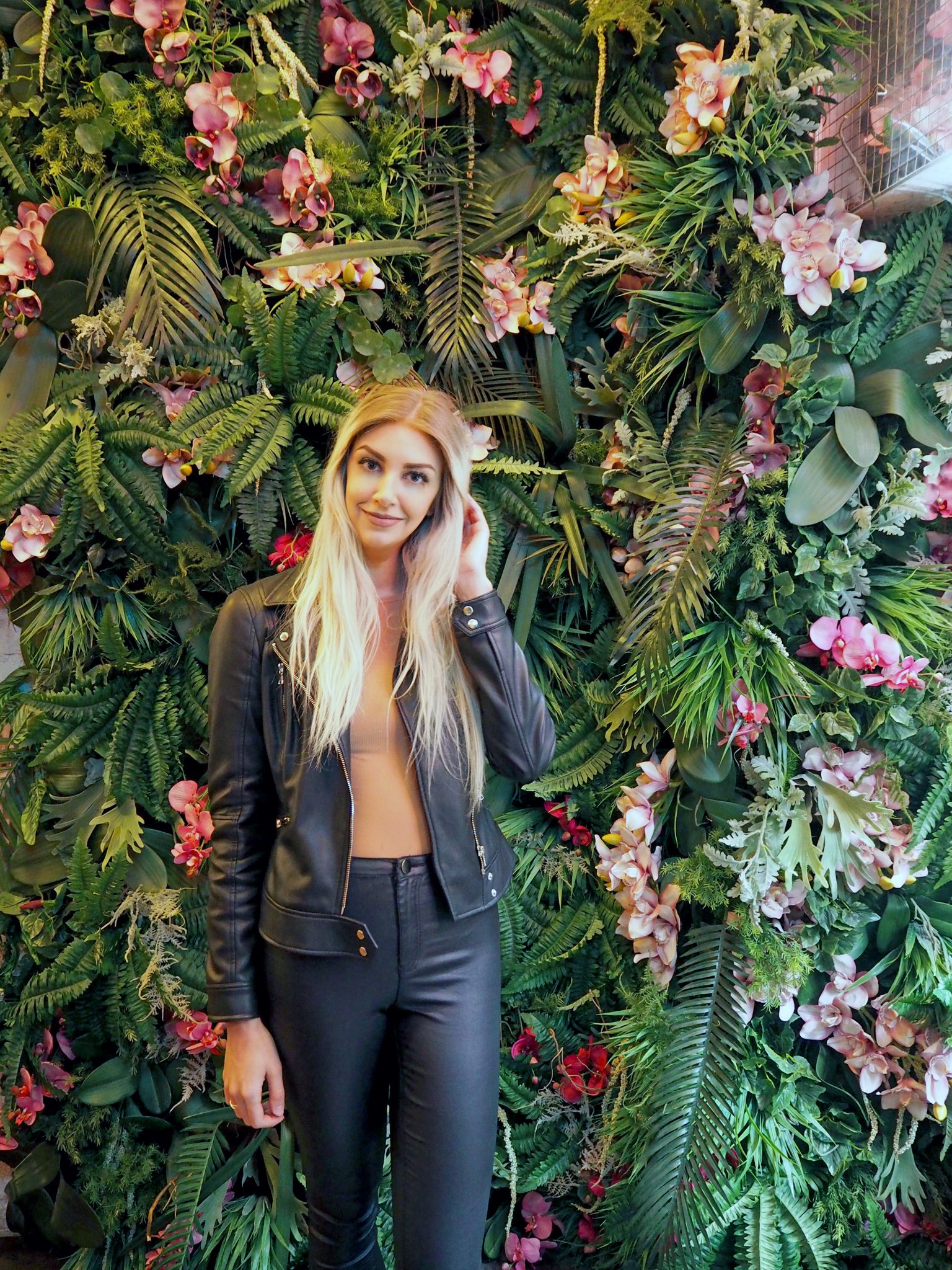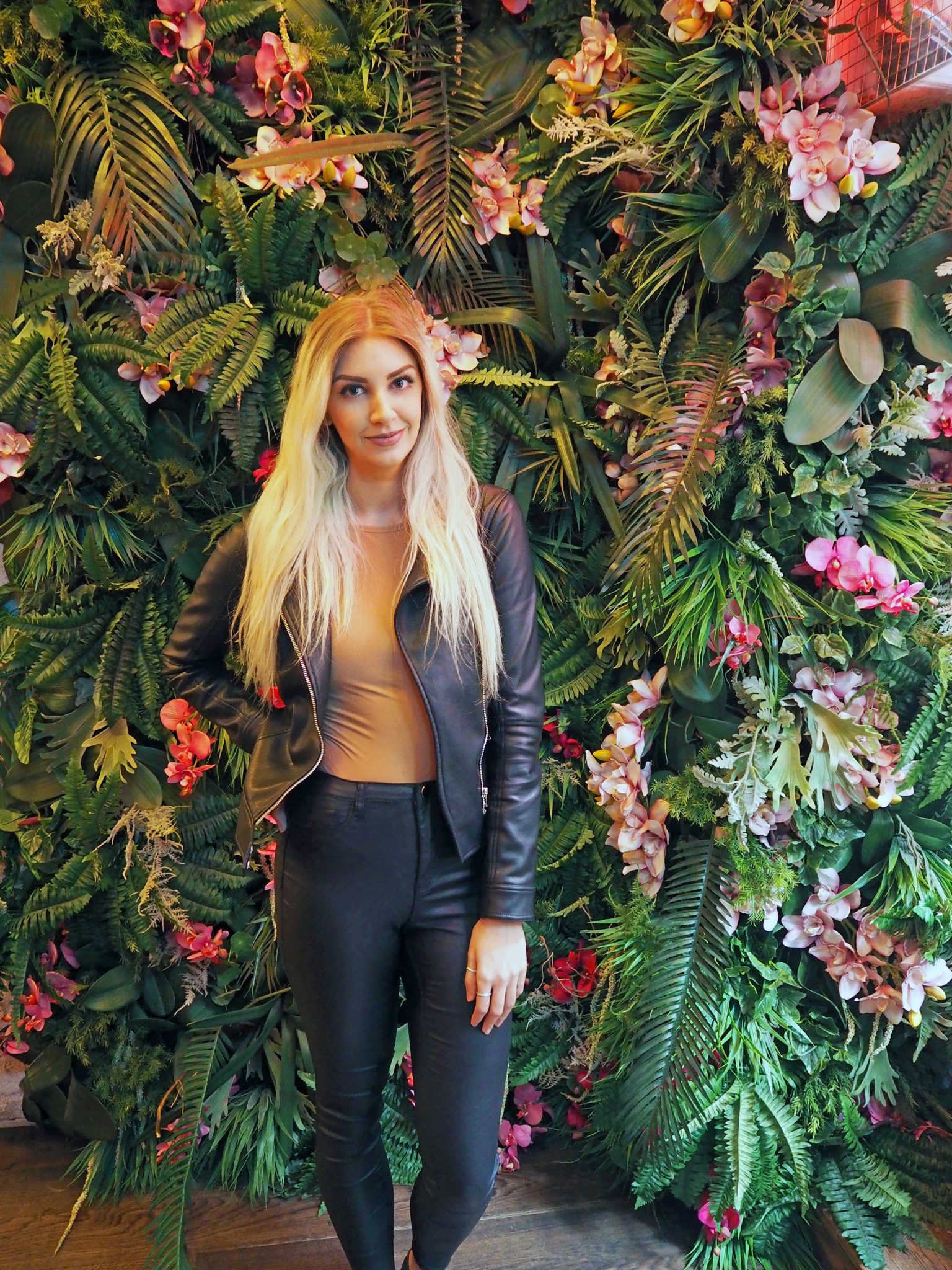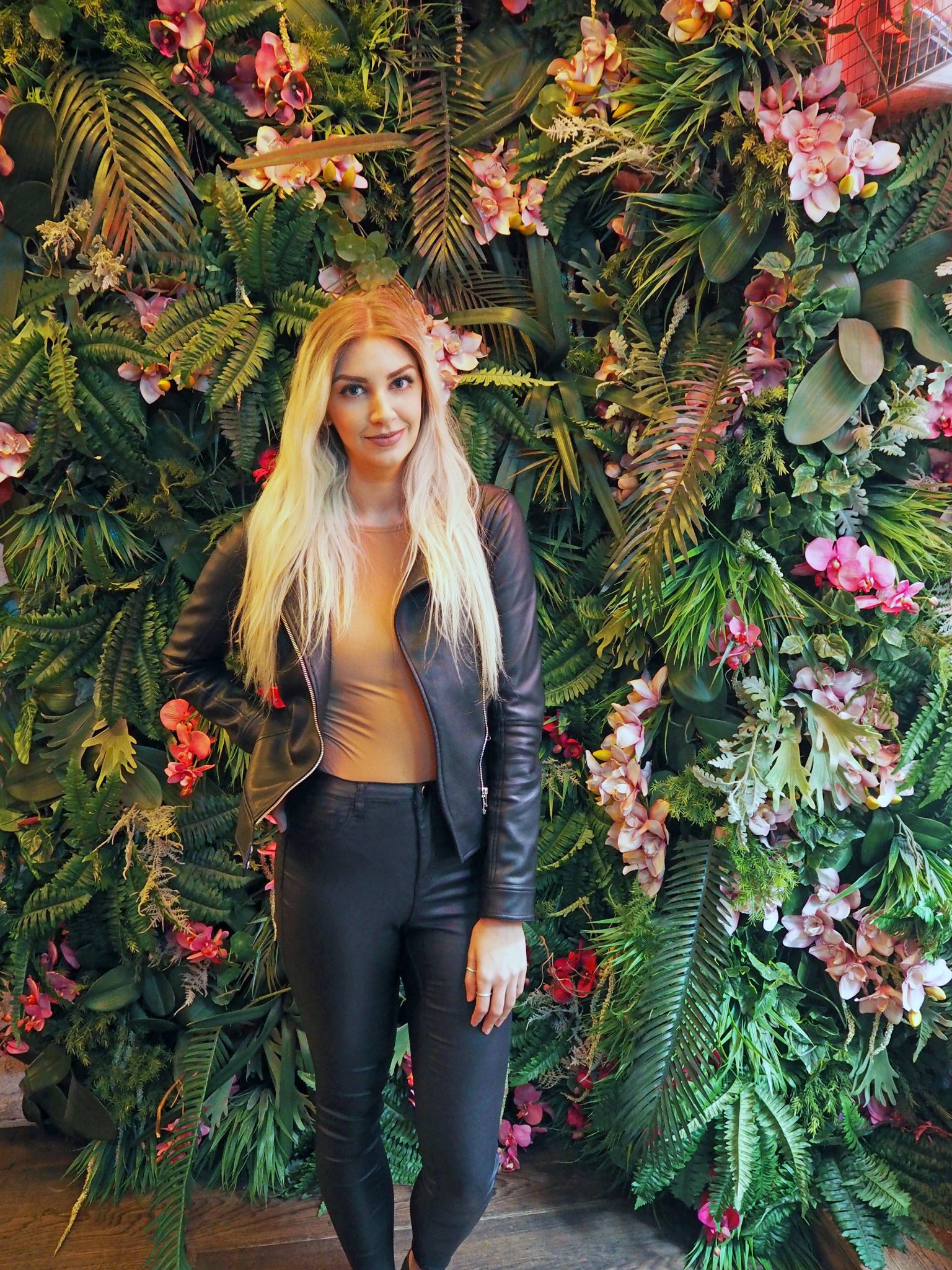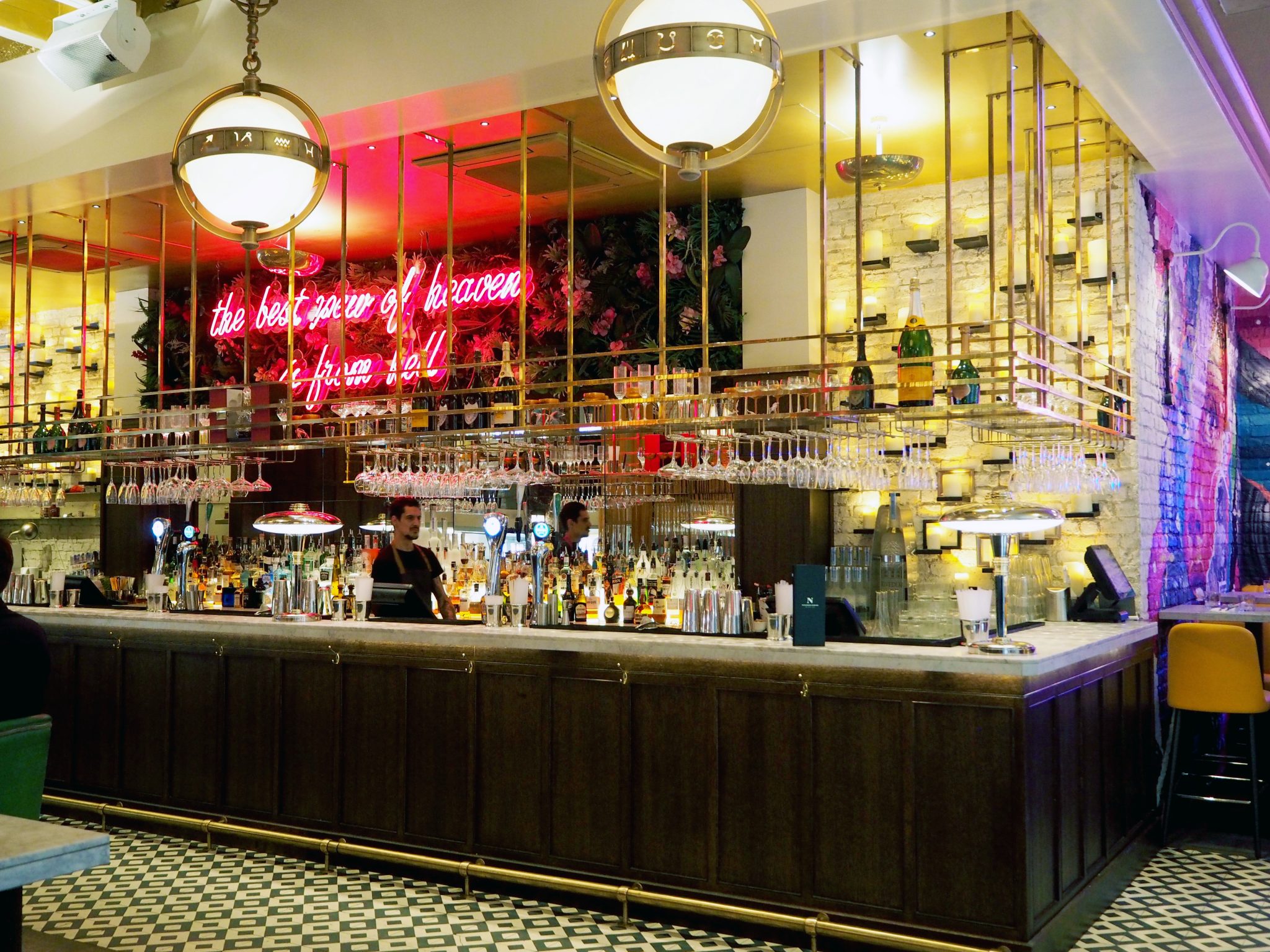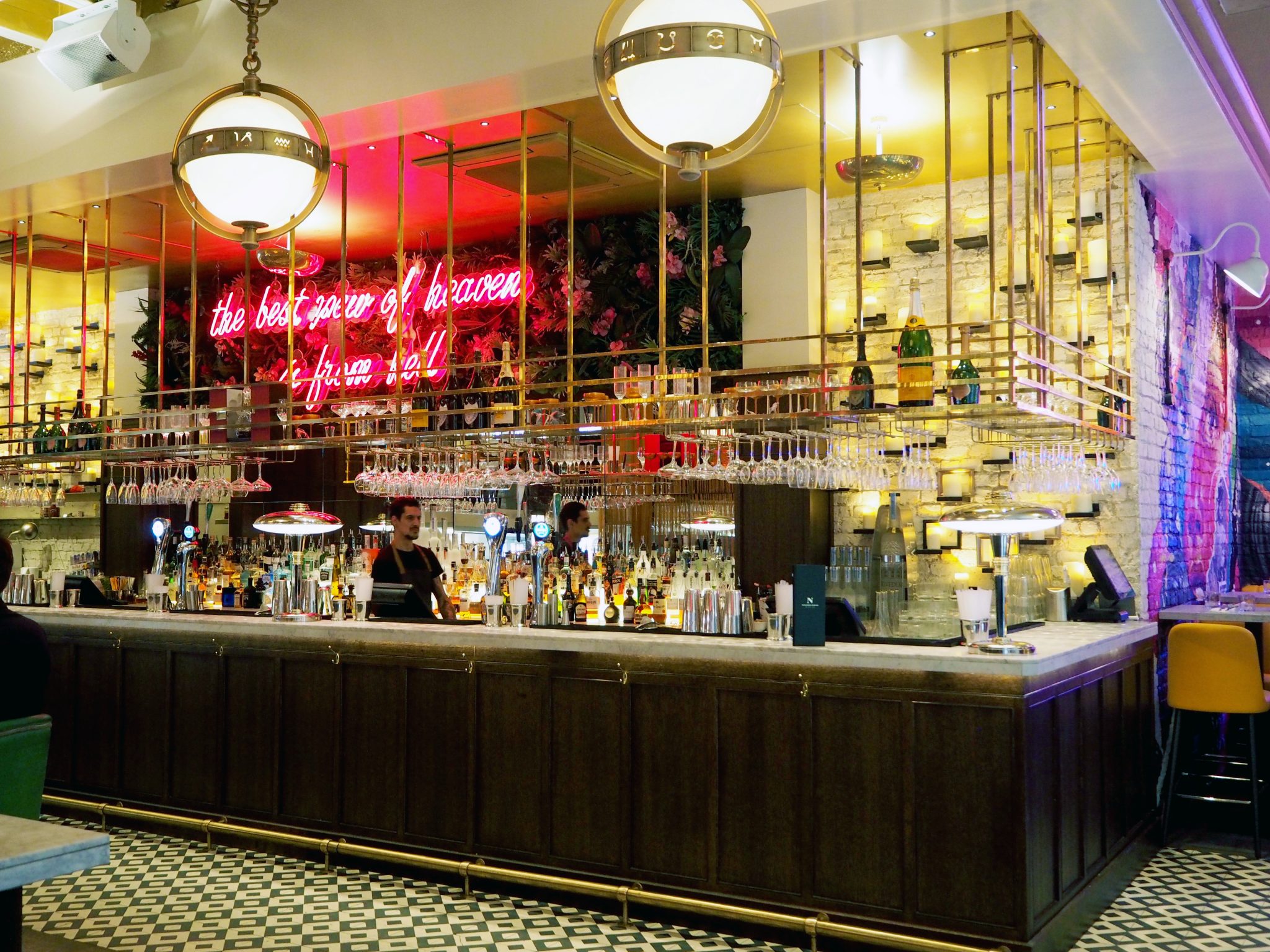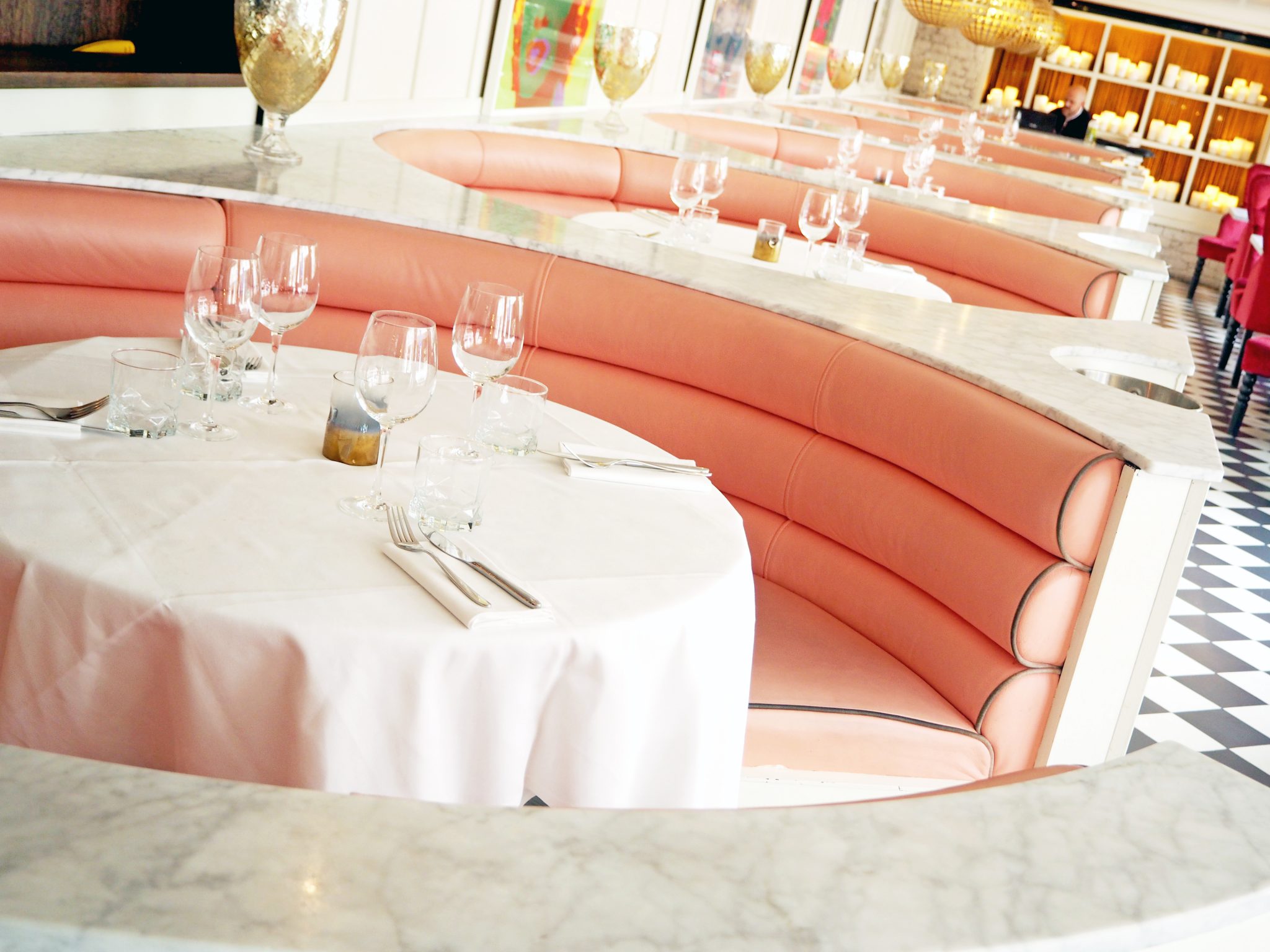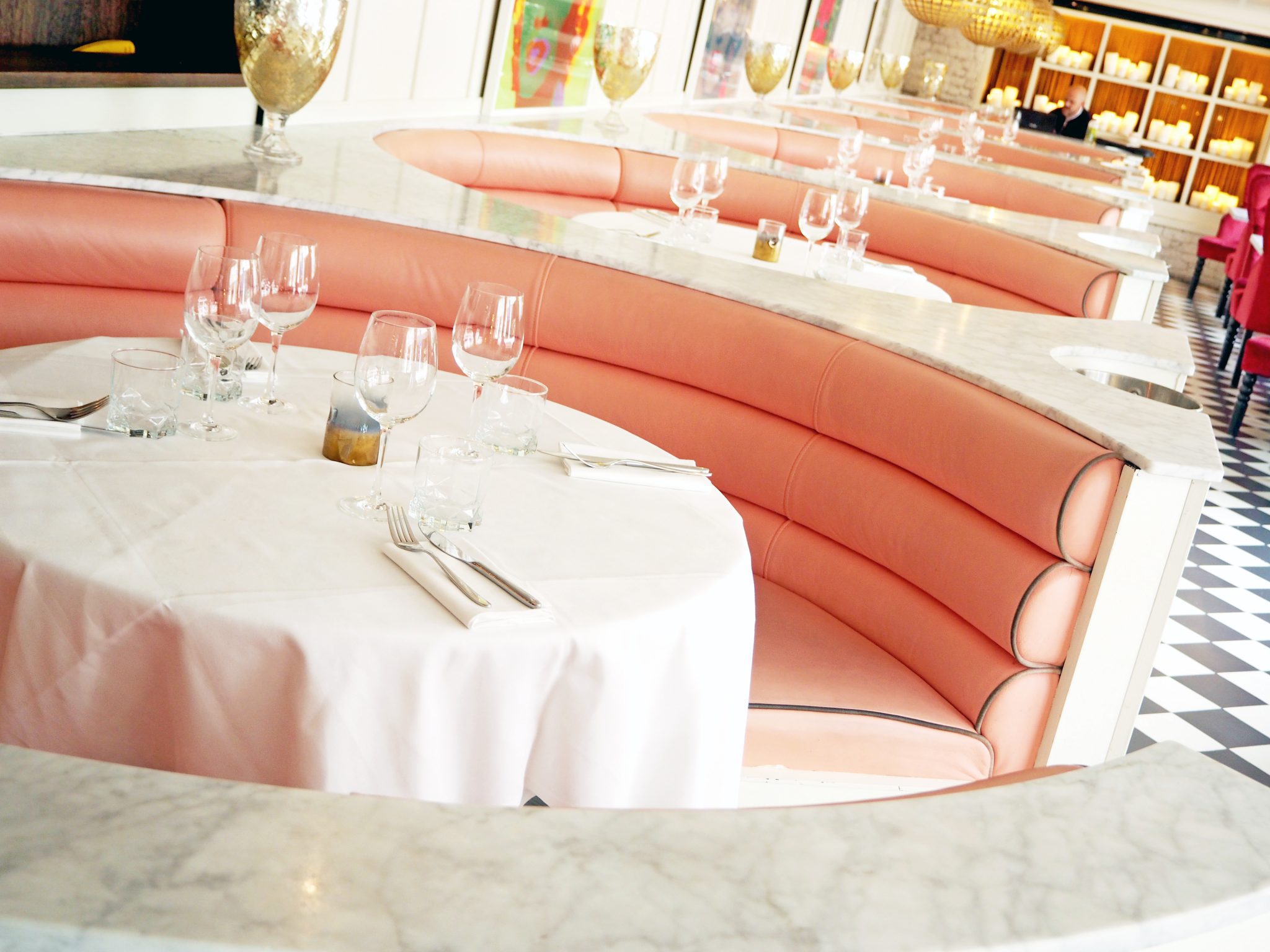 I also love how the artwork in the main bar area contrasts with this more glamorous, retro dining space in the far part of the restaurant, as well as with the lush leafy greens on the flower wall. Everything somehow works together to create the perfect dining, drinking and partying experience, and you can see why the venue is a total celebrity hotspot.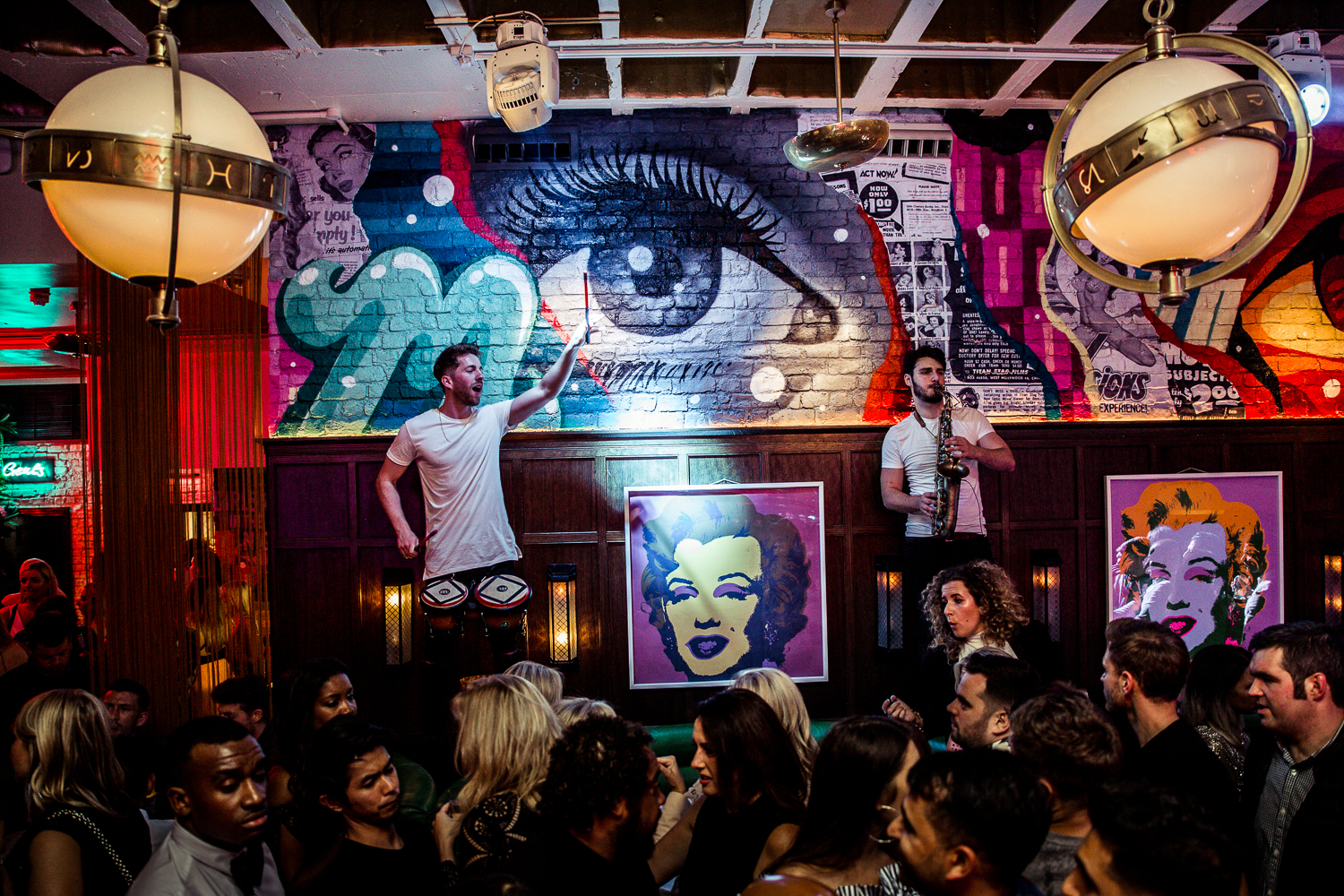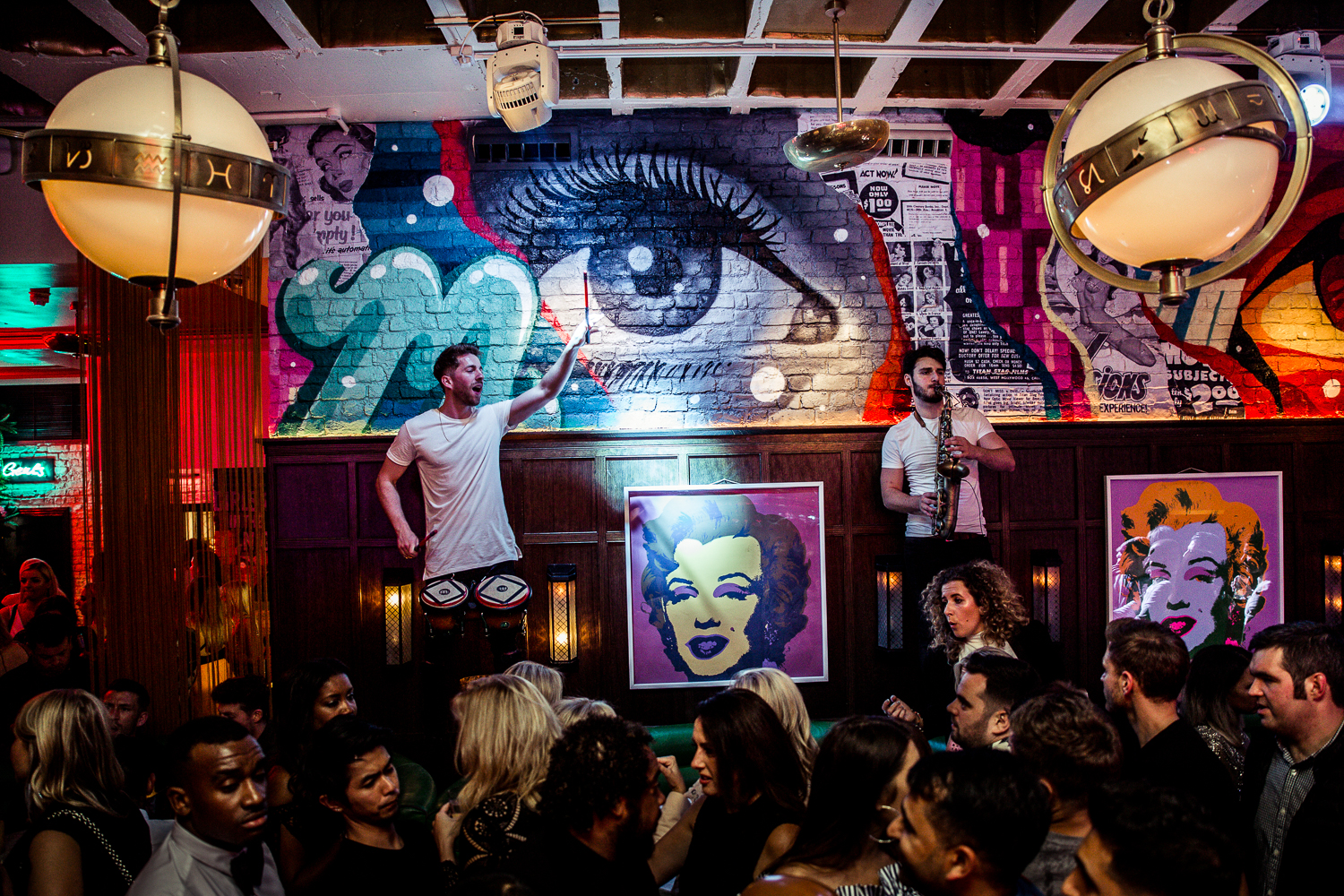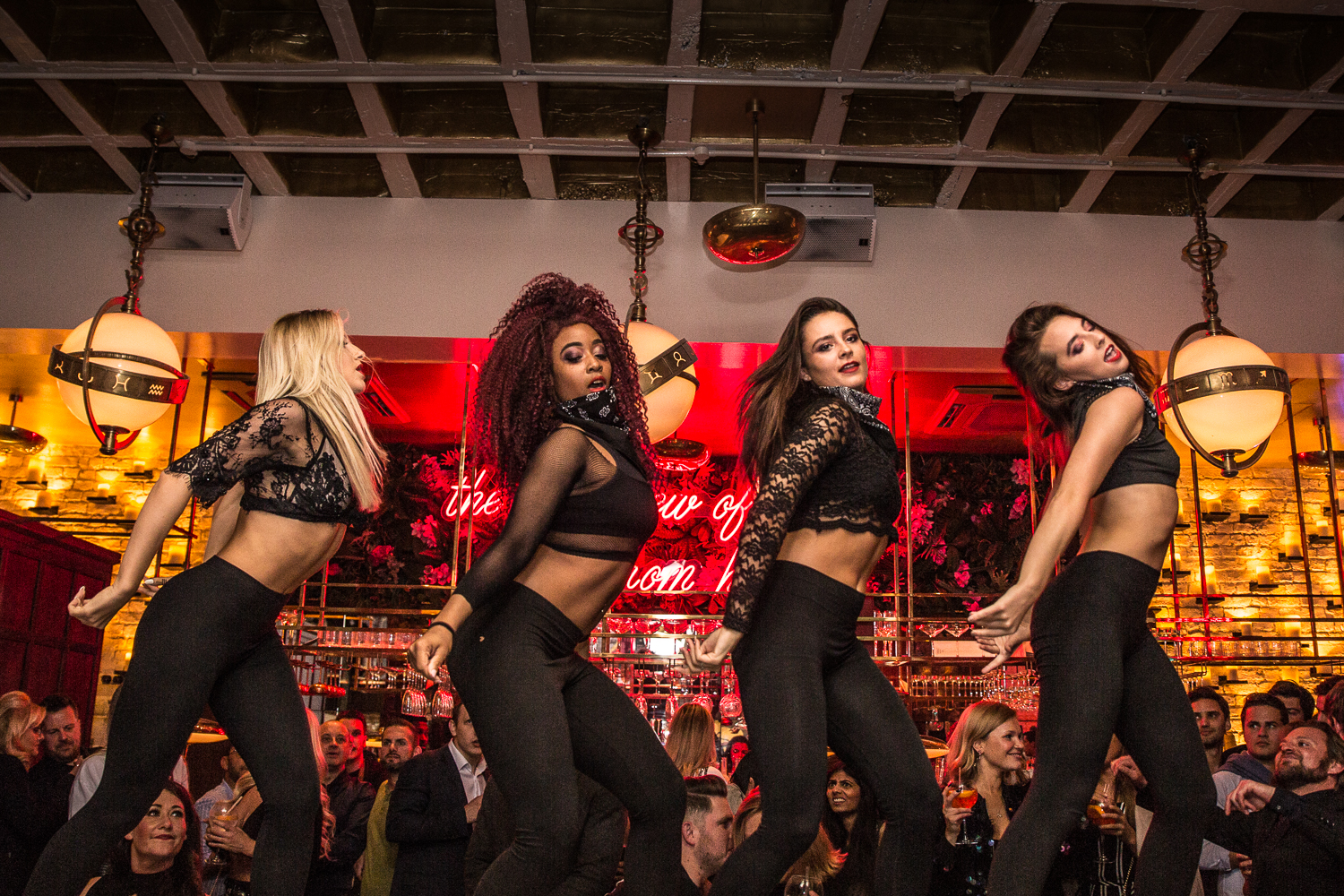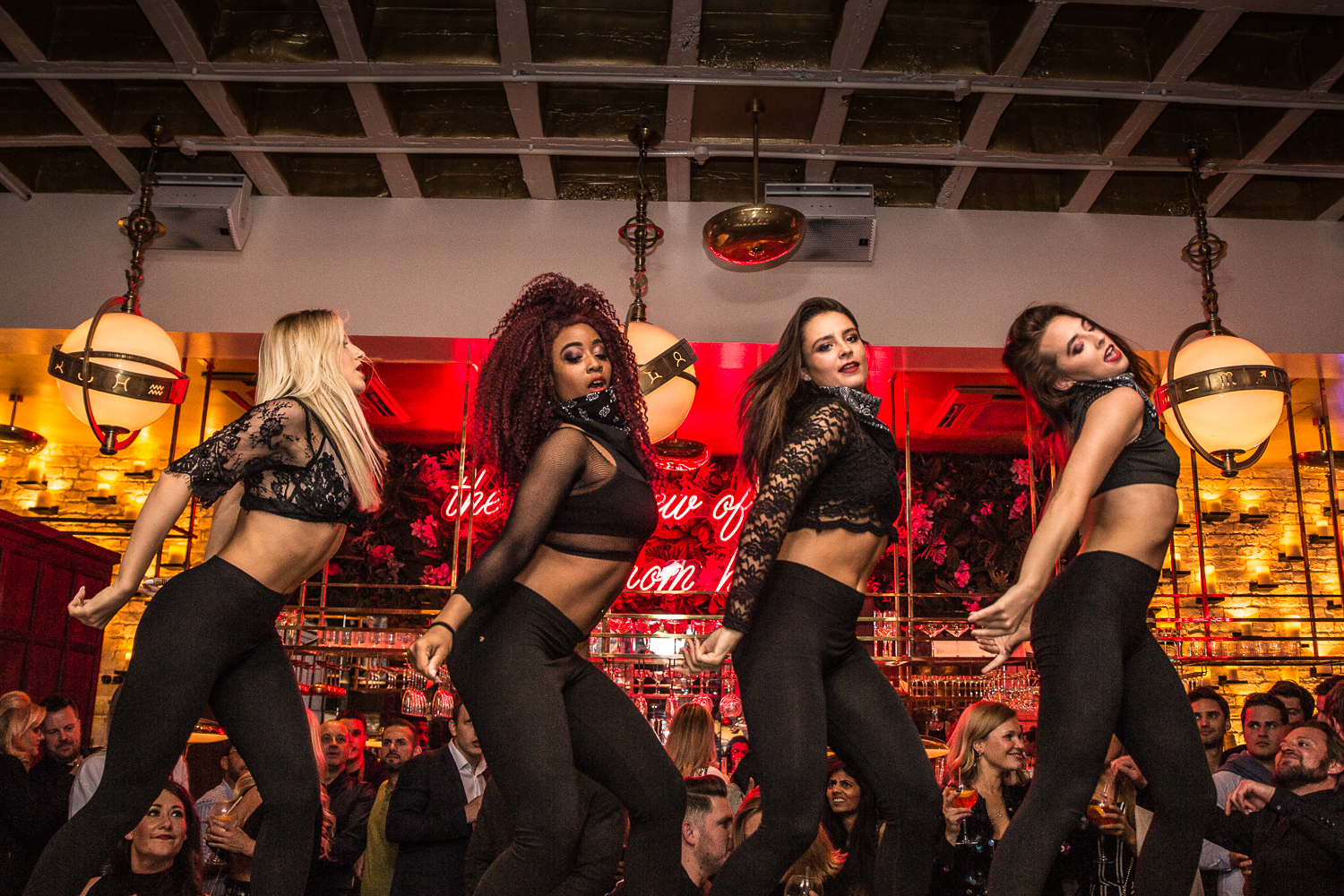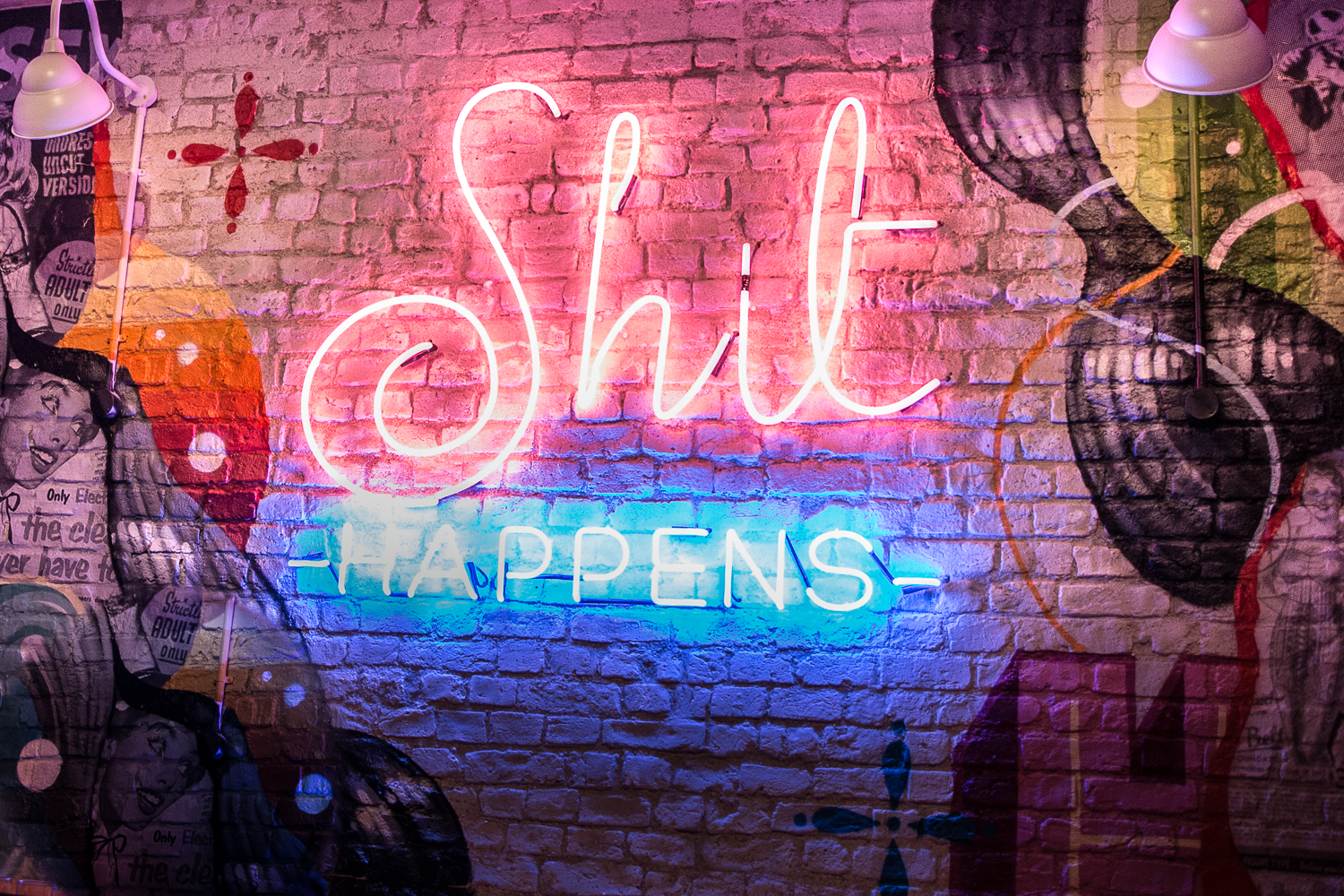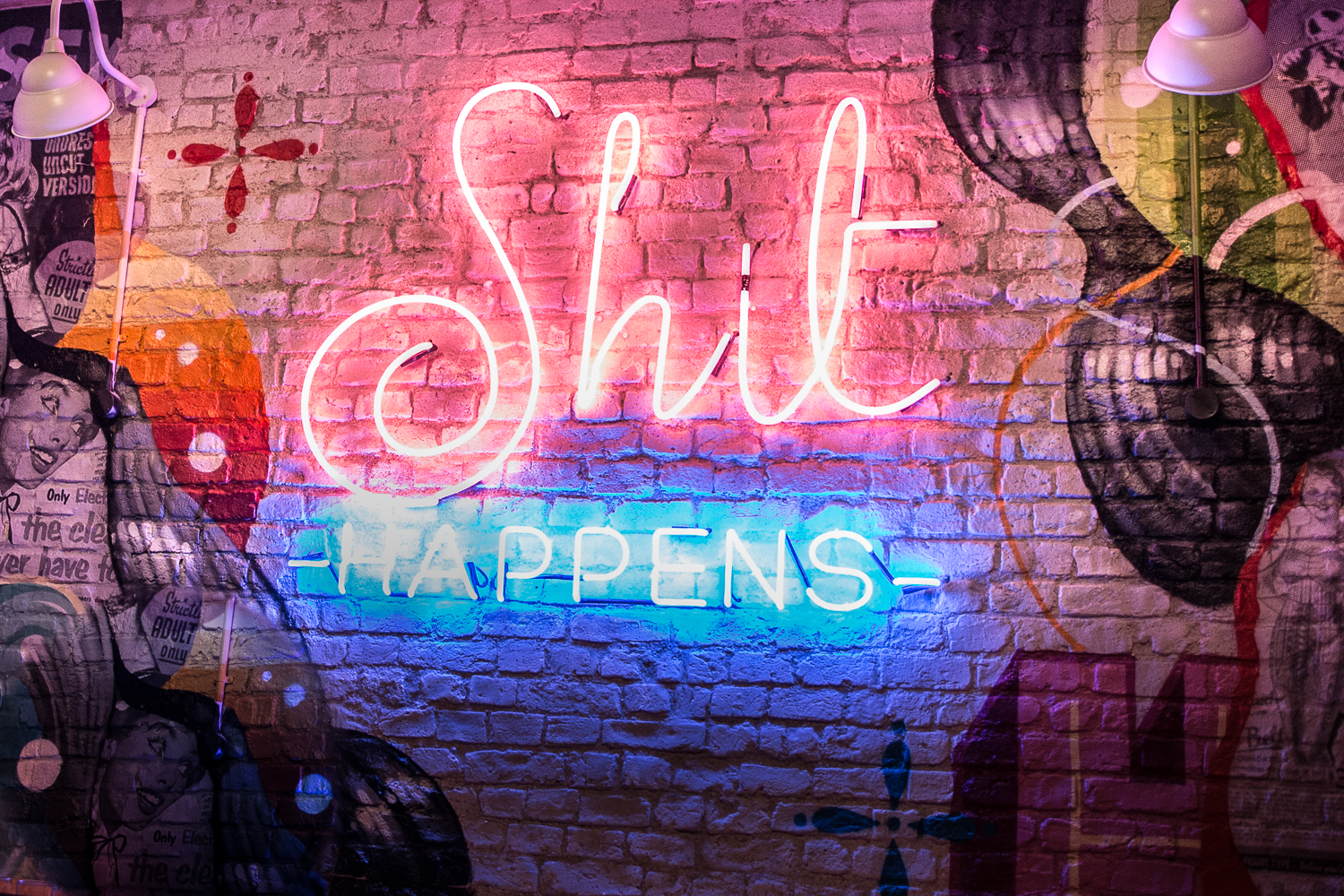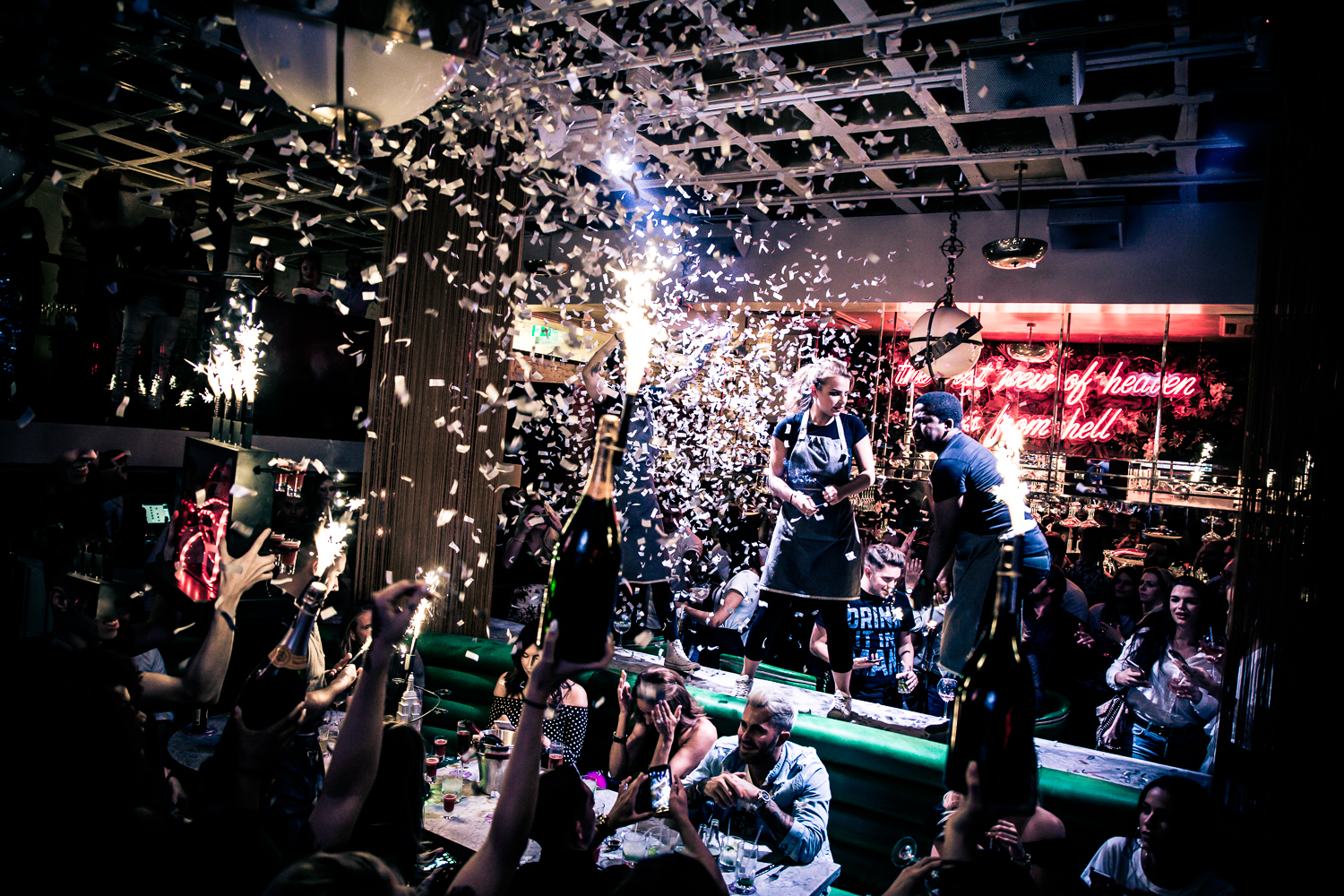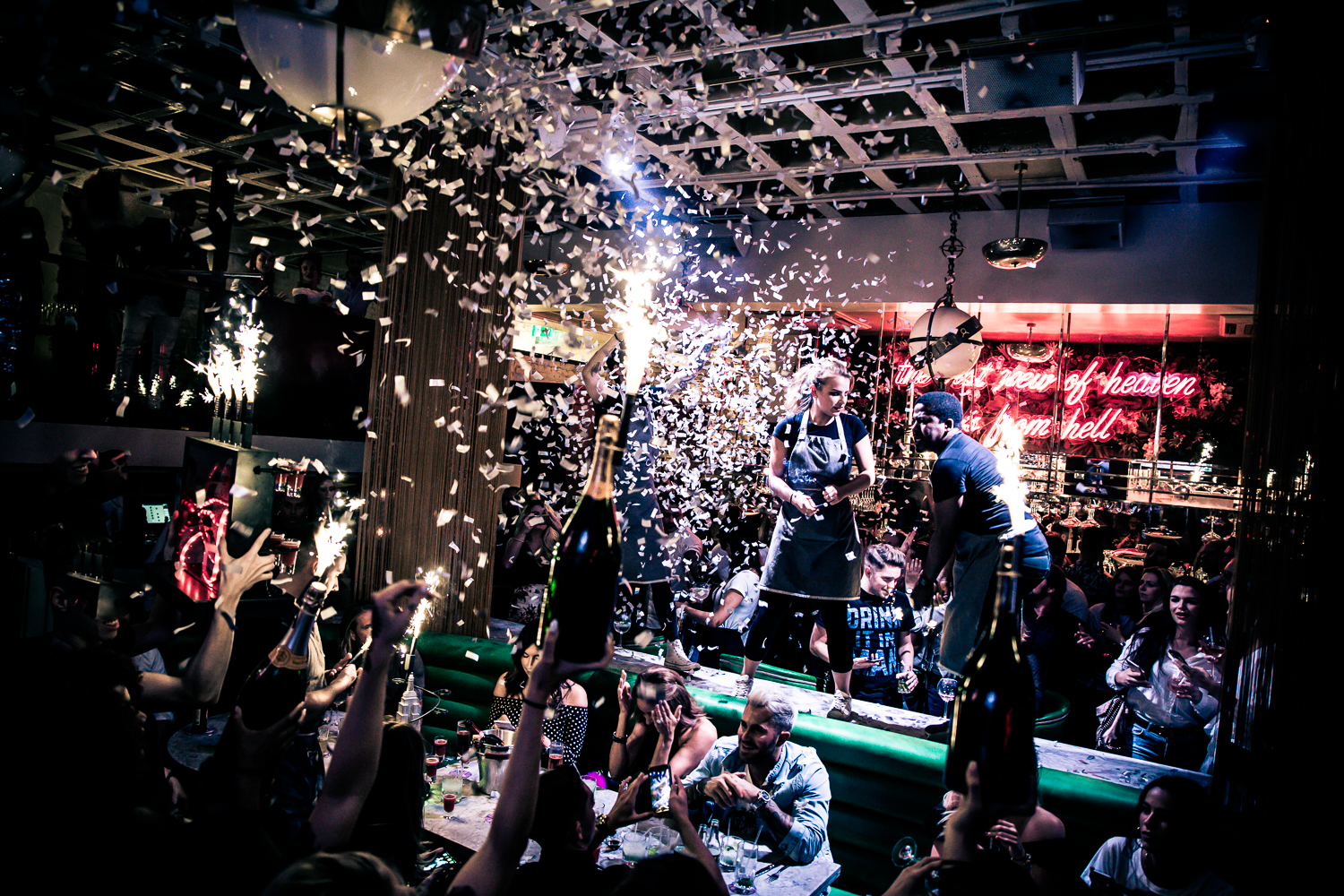 If you haven't already visited Neighbourhood, it's definitely one to add to the list – the food is delicious, the cocktails are great and the atmosphere is unique. If you love a good party then definitely head down at the weekend. They also serve a lovely afternoon tea, perfect for hen parties, gifts, or just a shopping break! You can see the afternoon tea in my blog post here.
You can visit the Neighbourhood website here for more information, menus and bookings.
LL x
*This post is in collaboration with Carousel PR and Neighbourhood. As ever, all opinions are my own.