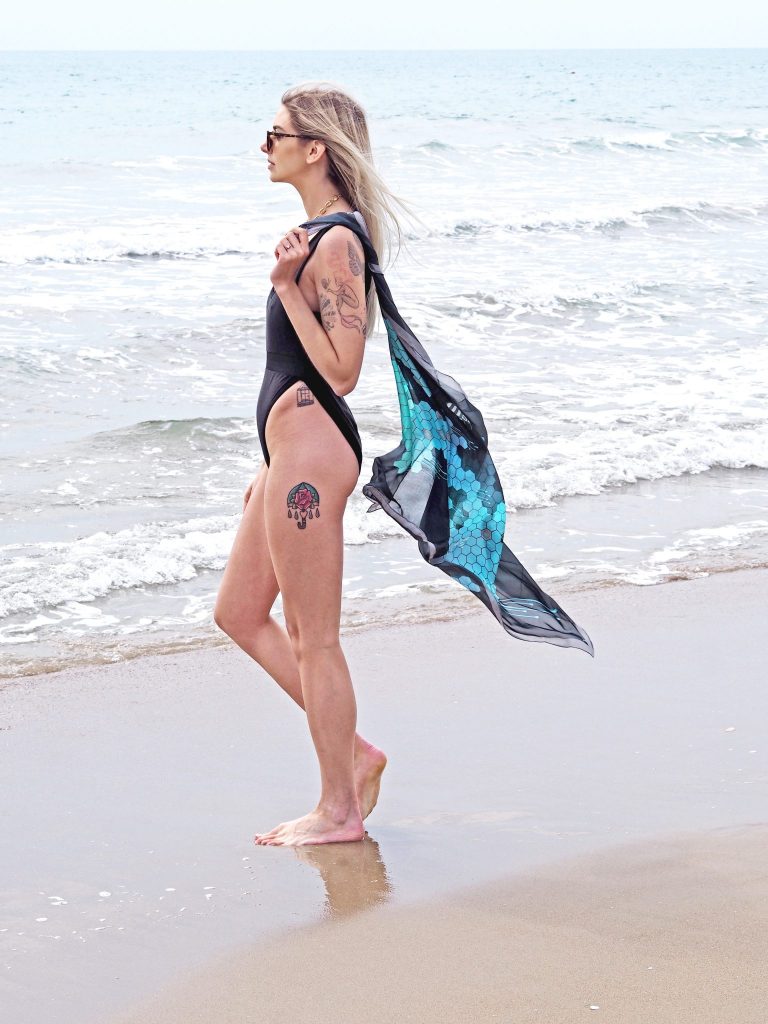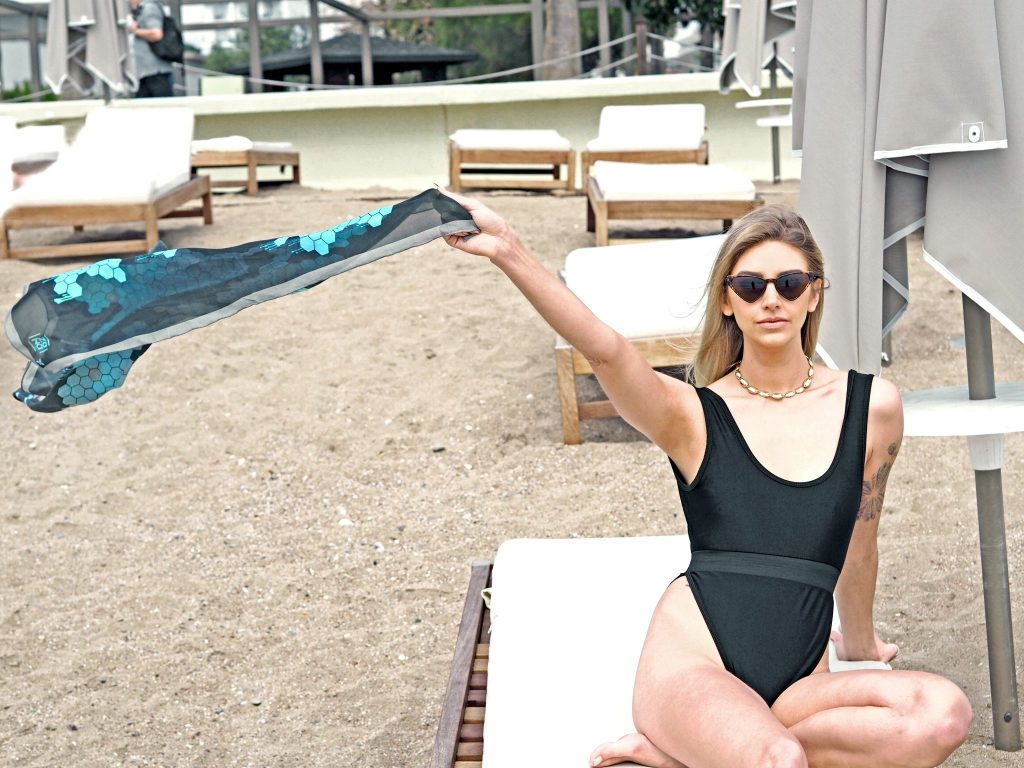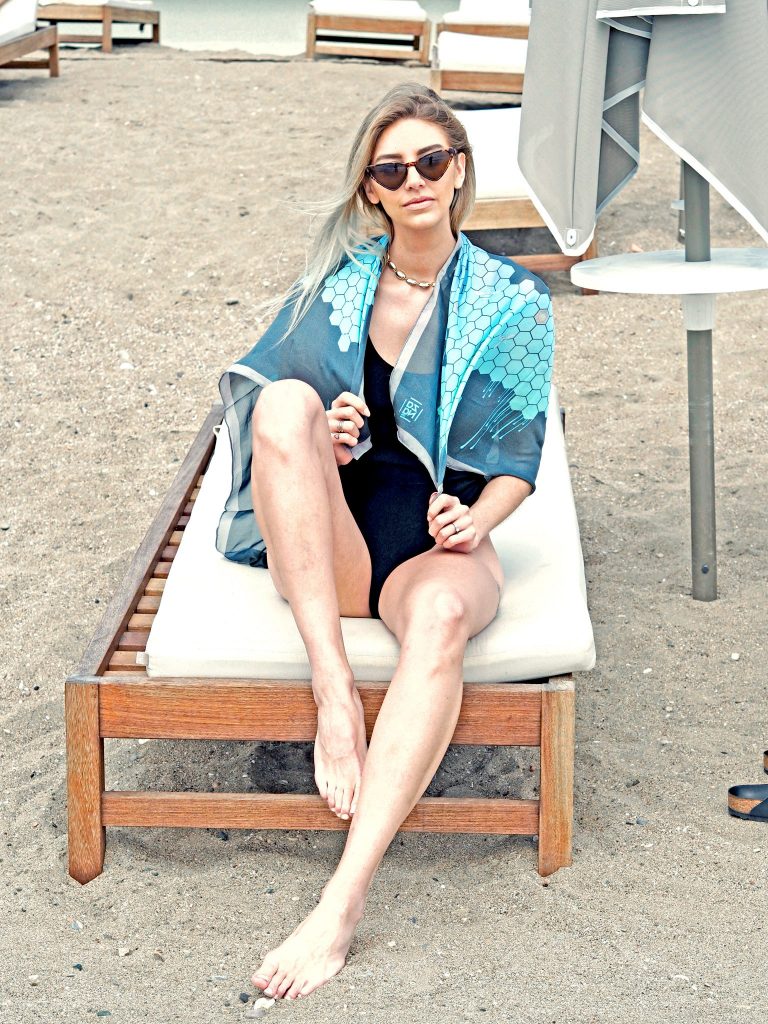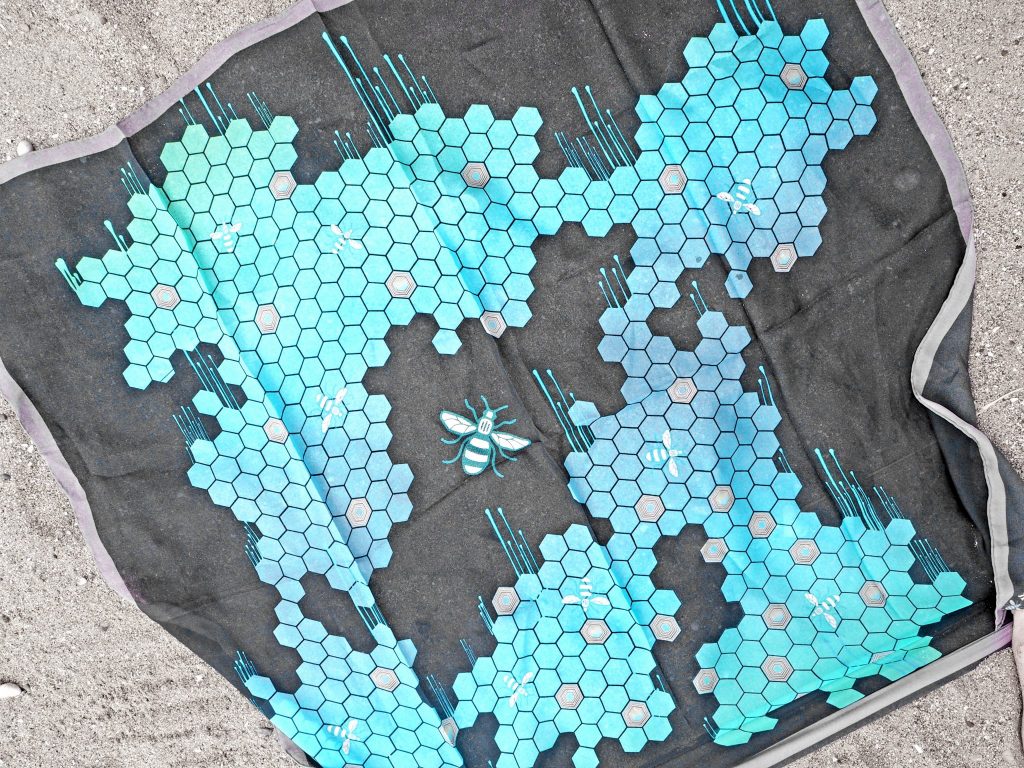 Zana Prints
I was recently gifted this beautiful scarf from Zana Prints, and thought it would be great to share some inspo on how you can style scarves for the summer months.
All of the beautiful scarves on Zana Prints are made in England from the finest silk. The designs combine various illustrative, photographic and digital techniques to create unique scarves. The scarves are all bespoke pieces which combine abstract and floral elements as part of the collection.
I chose this gorgeous blue toned scarf named 'Buzz of Manchester'. It is part of the limited edition collection designed with the victims of the tragic Manchester attack in mind. This collection was designed as a sign of standing in solidarity and in the hope that the city will continue to show that it cannot be beaten.
Buzz of Manchester Scarf – £45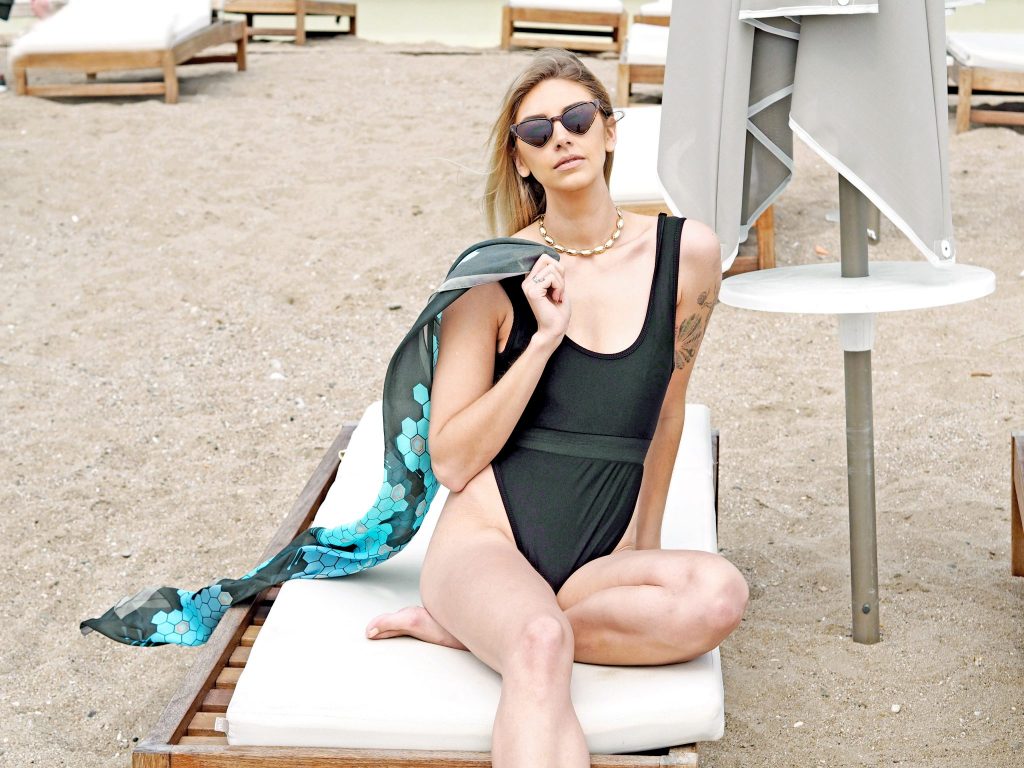 How to style
Beachwear. I used my scarf to add some interest and a pop of colour into a staple black swimwear look. Tie round the waist to cinch you in and add some extra detail, or to a straw beach bag as an accessory. It also doubles up as a cover-up if you get chilly!
Accessorize. You don't just have to tie to a beach bag. Tie onto a simple handbag or crossbody for some added movement and interest. It would look great tied as a belt or as a headband; a style that is going to be huge this summer.
Suit up. You can add some fun to a formal look by layering under the lapels of a blazer. Alternatively you could wear as an ascot under a shirt, or tie round the neck.
Denim days. Silk scarves look gorgeous with blue denim for the summer months. Style with a plain tee and some chunky trainers for an effortless chic look. You could tie onto your belt loops or use as a belt. I think they look gorgeous styles as a hair accessory and tied around a ponytail too.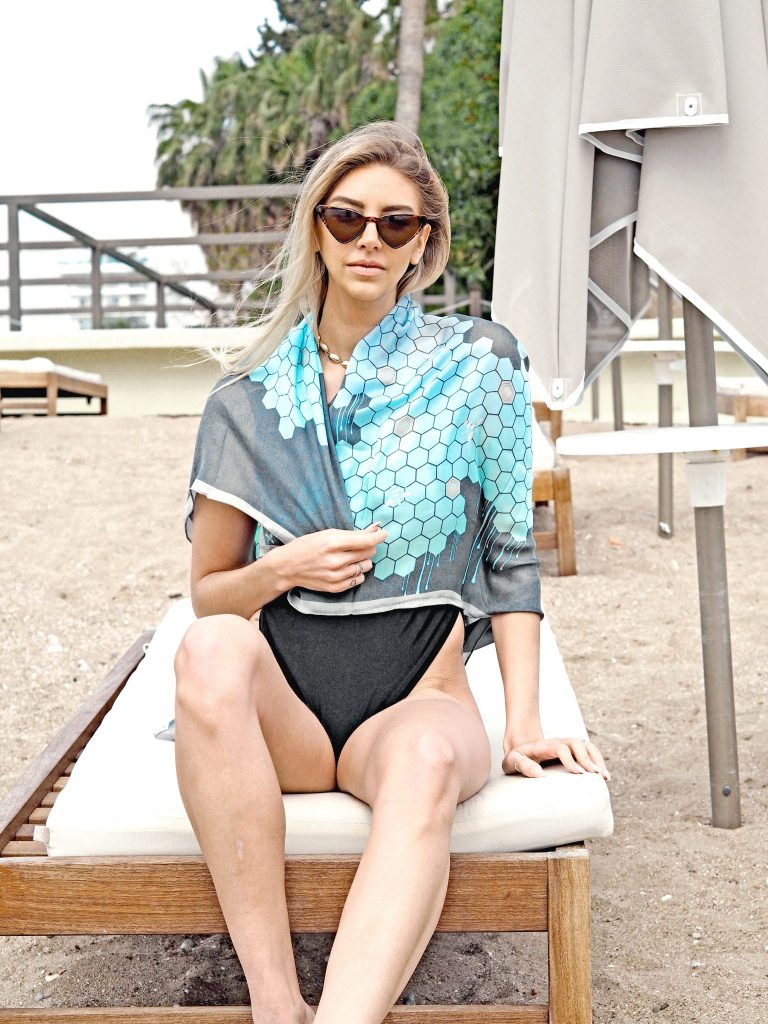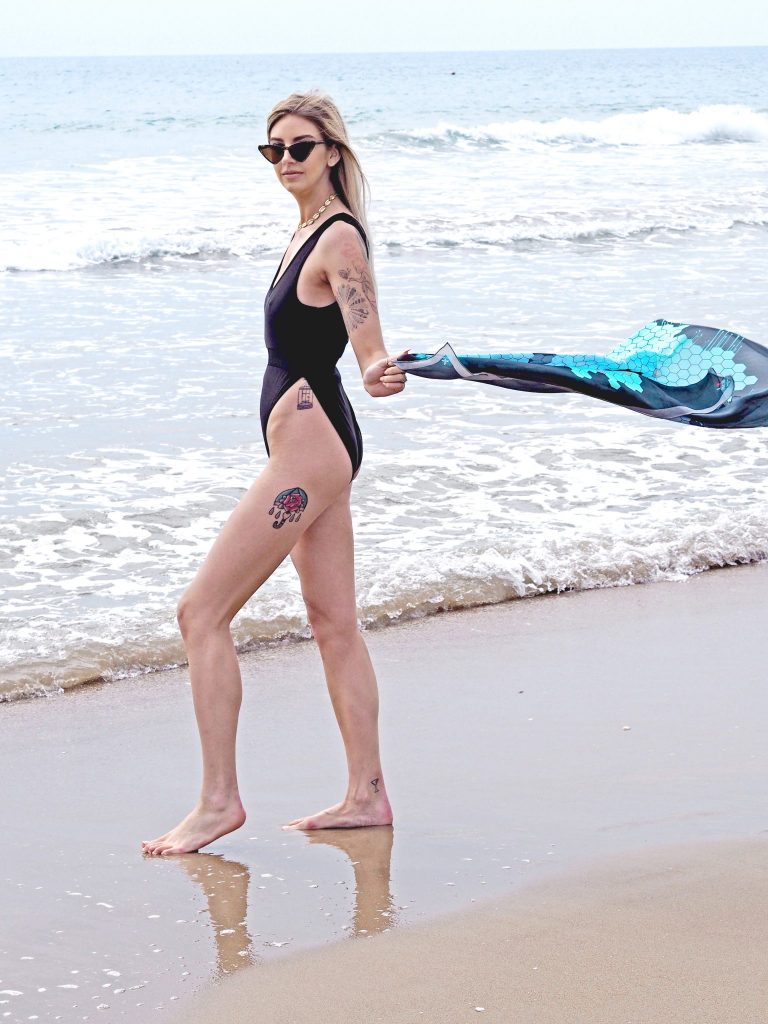 Scarves for Summer
Scarves are definitely an accessory that you will be seeing everywhere this summer. If you're looking to invest in an accessory or trend this season then I would definitely consider a scarf. There are so many ways to style them that you will definitely get your cost per wear out of it too. I loved styling mine with beachwear and will definitely be wearing it in some of the other ways to take me into the summer months.
LL x
*This scarf was gifted. As ever, all opinions are my own.