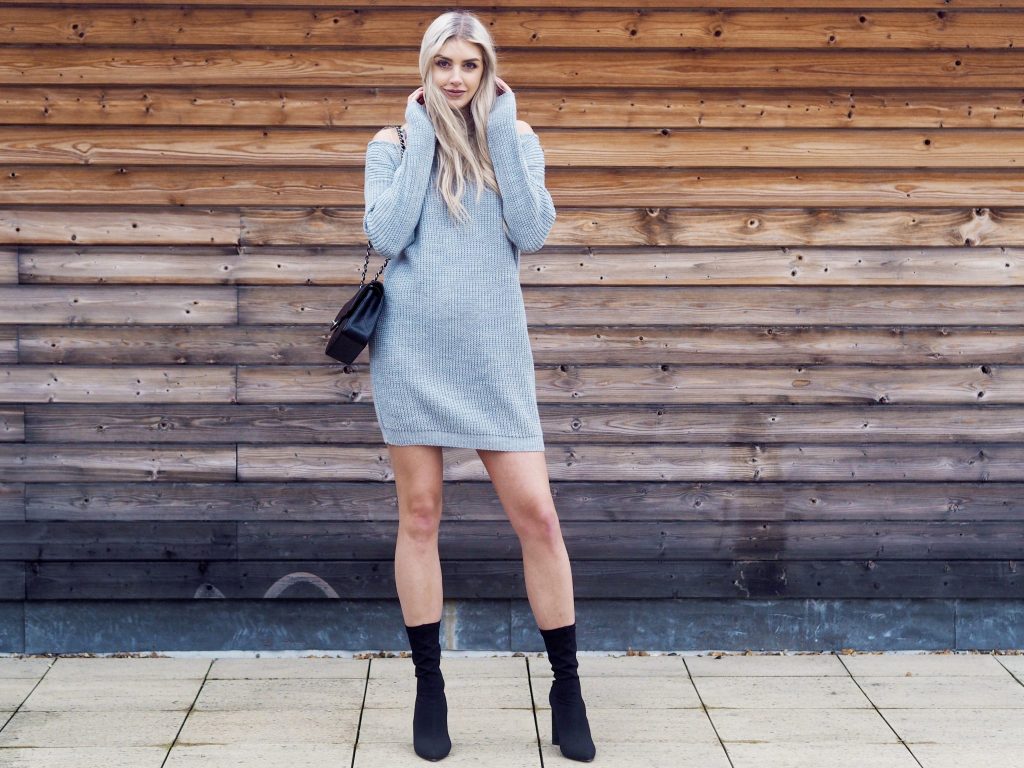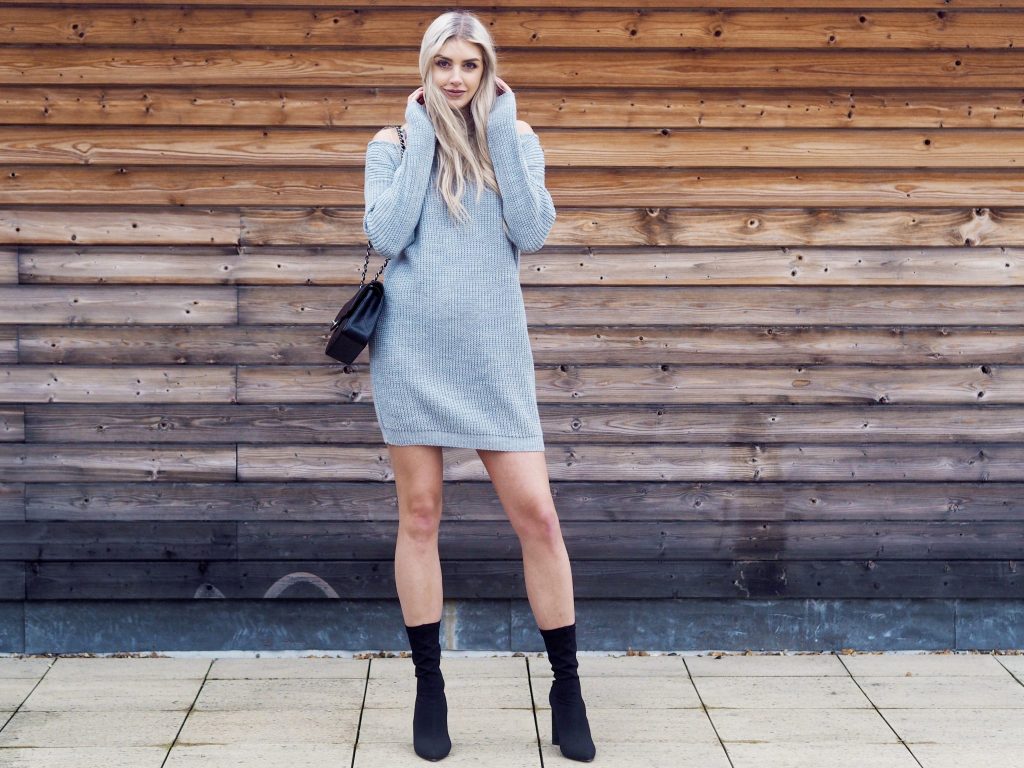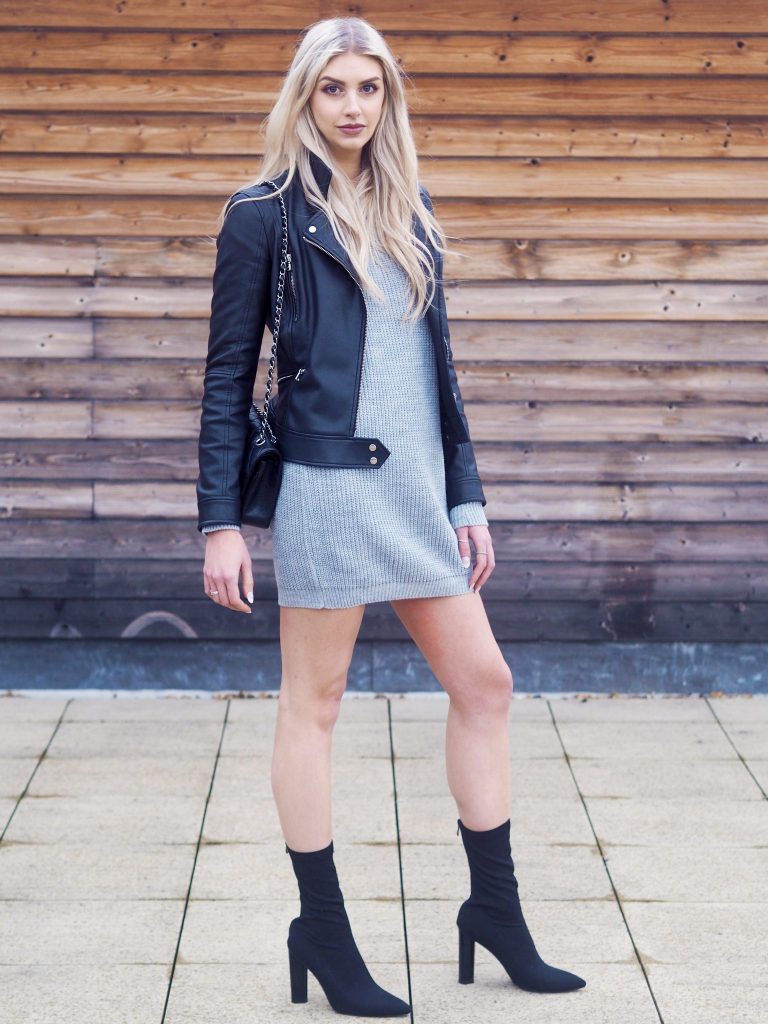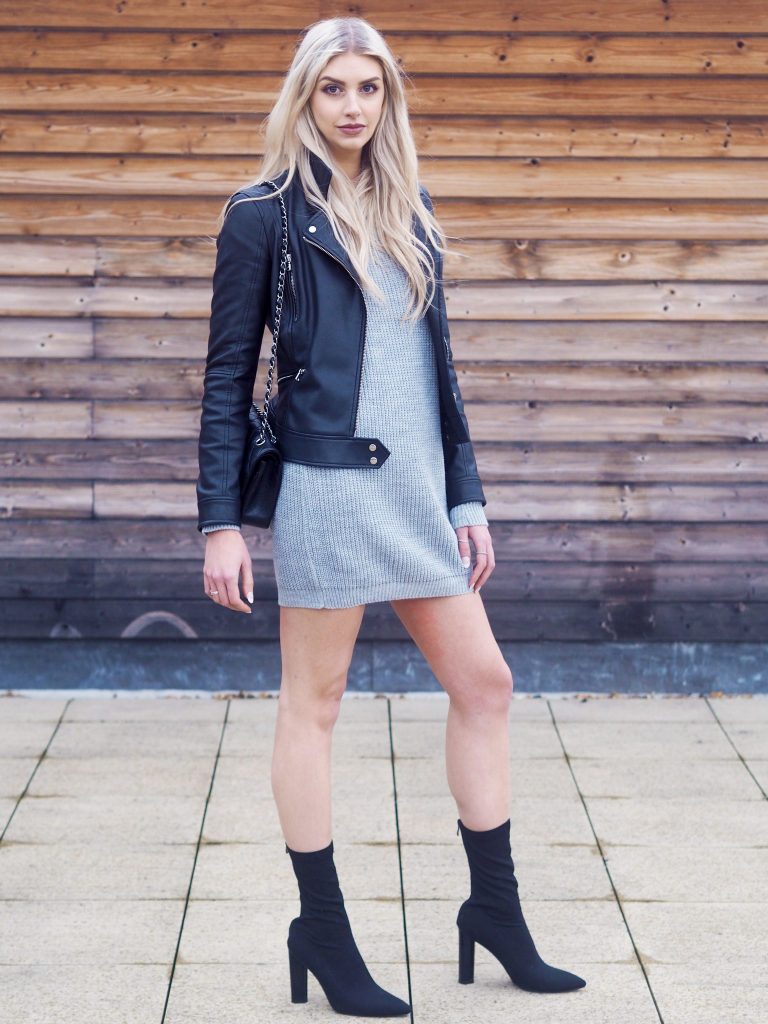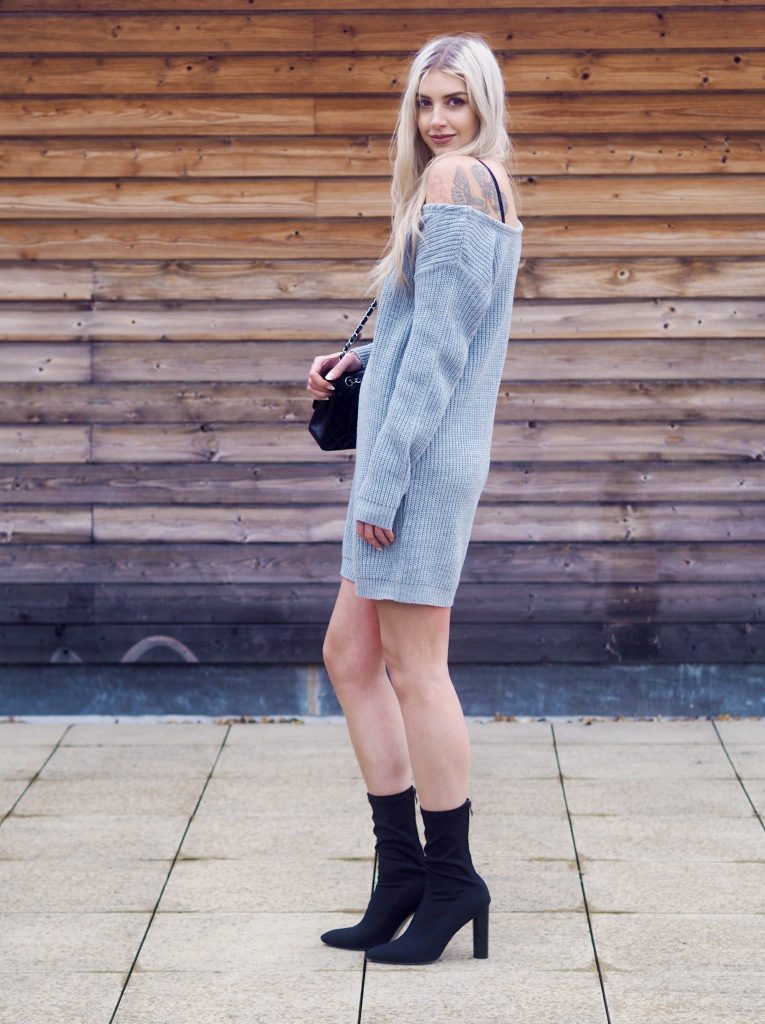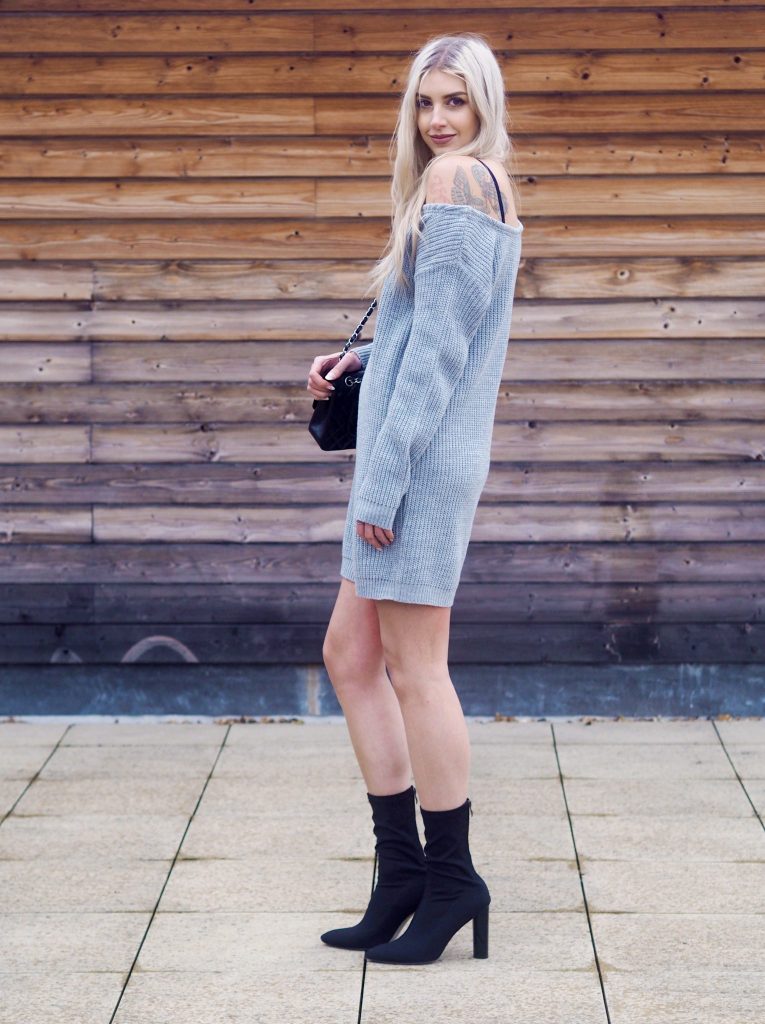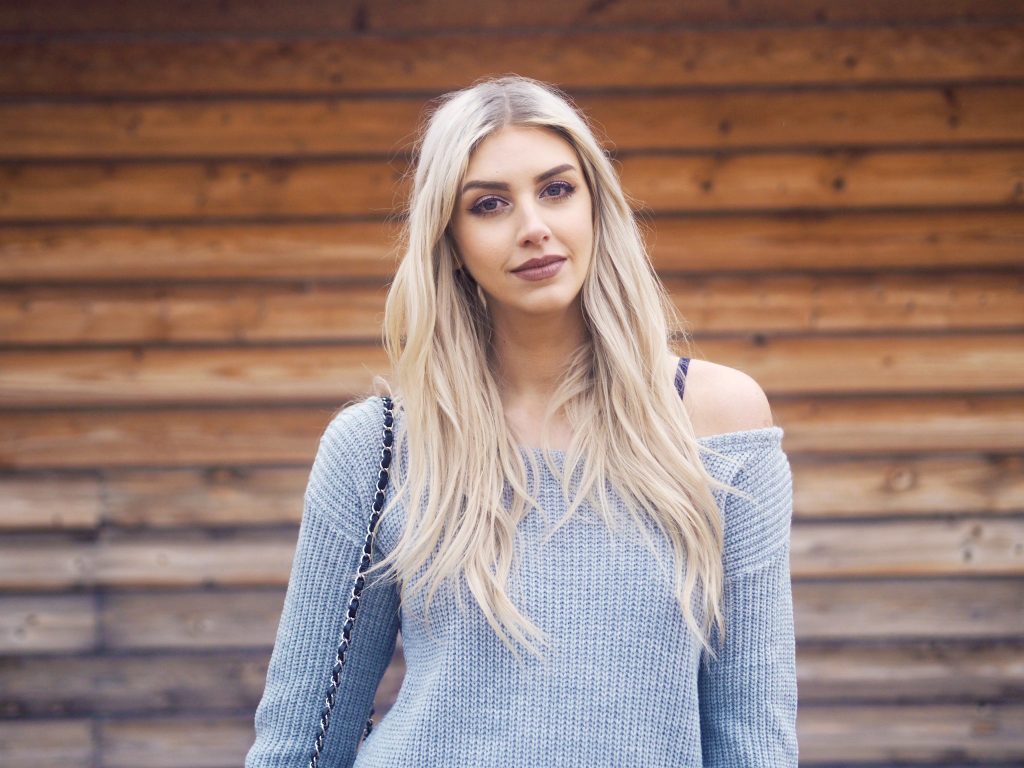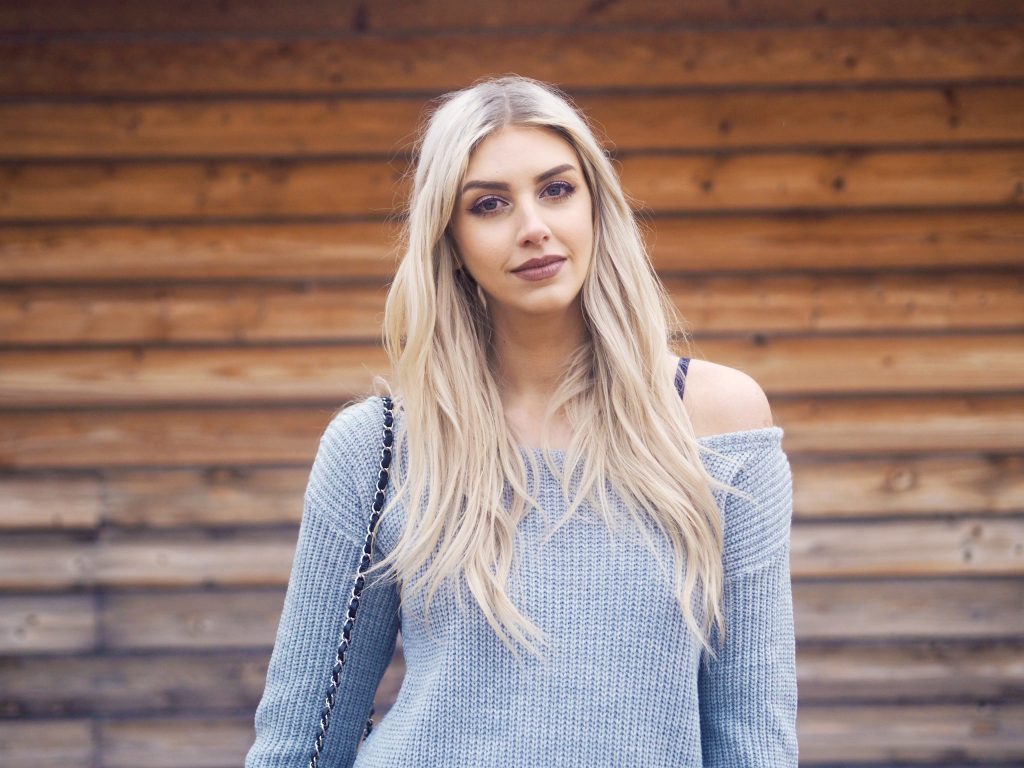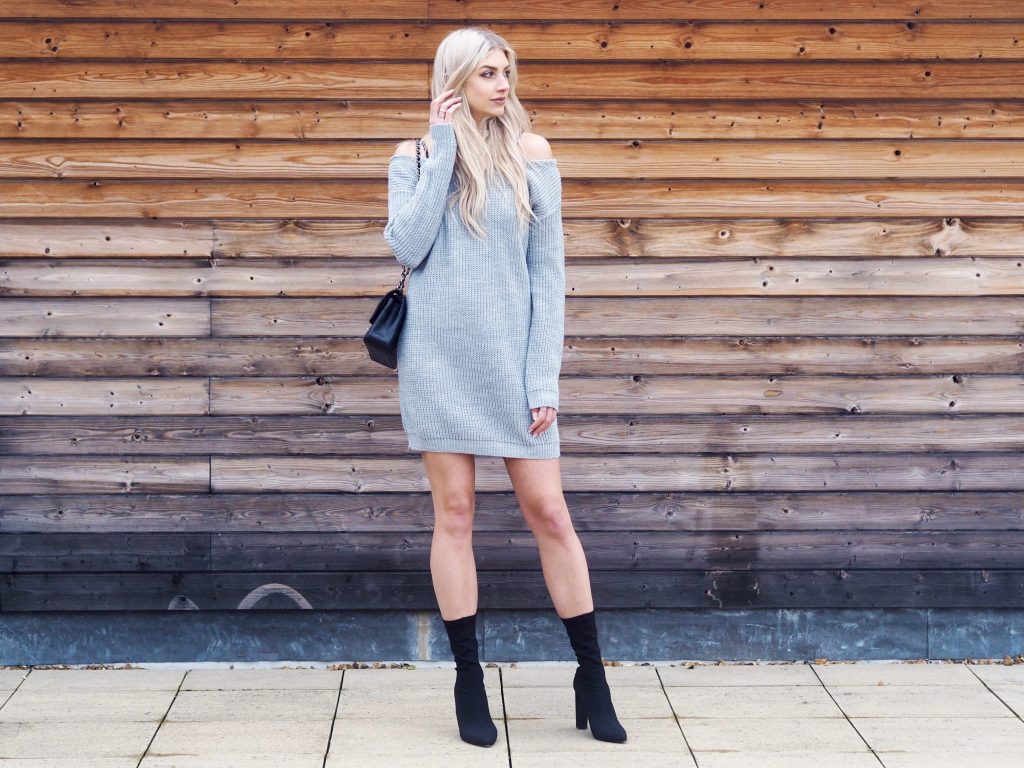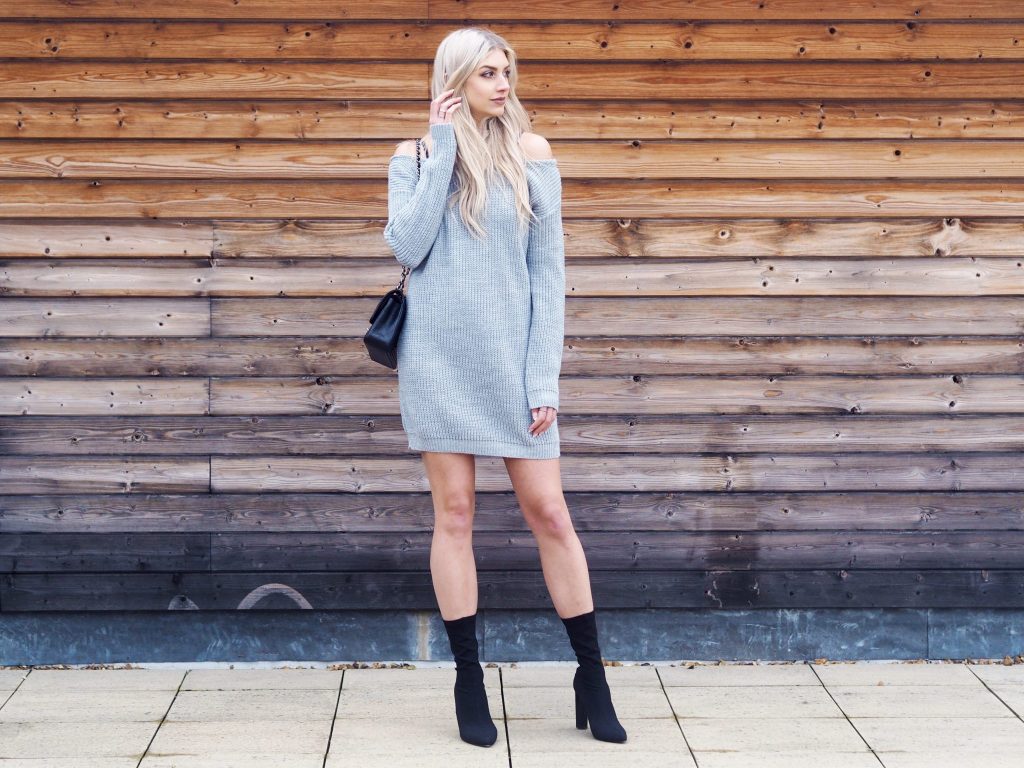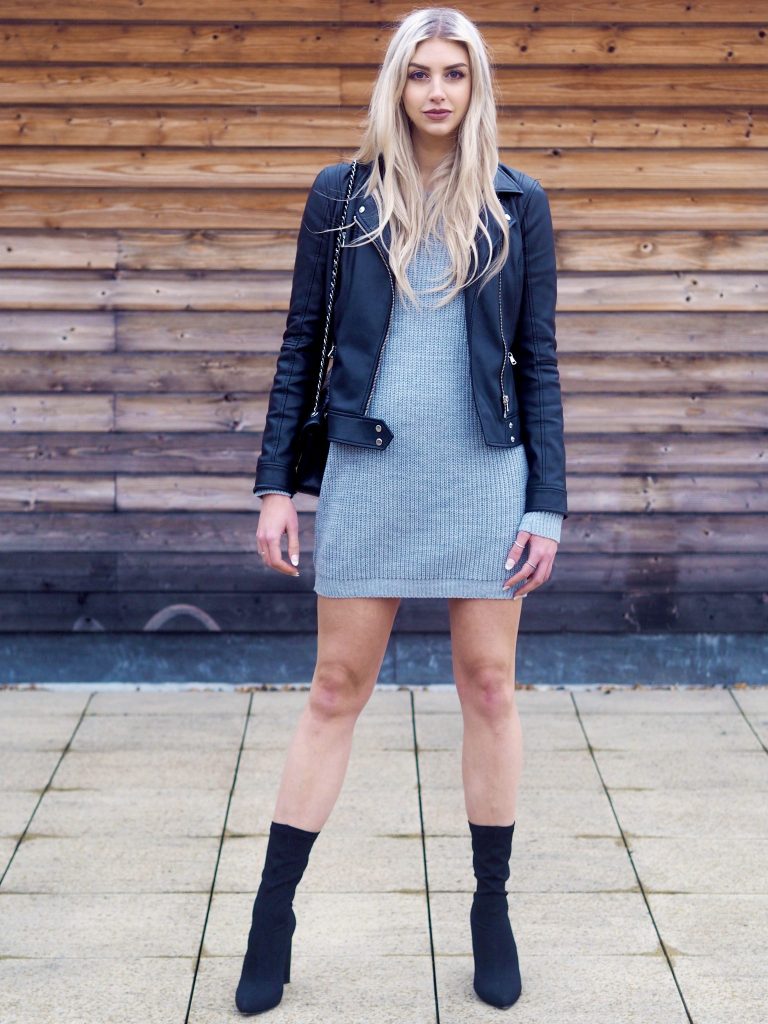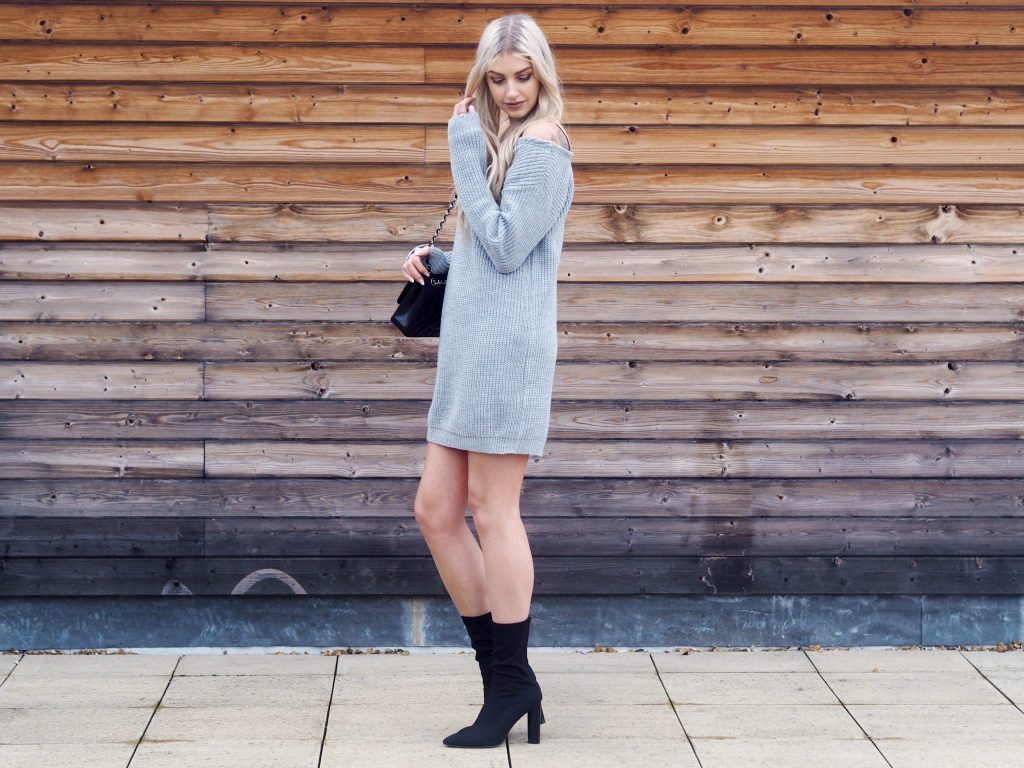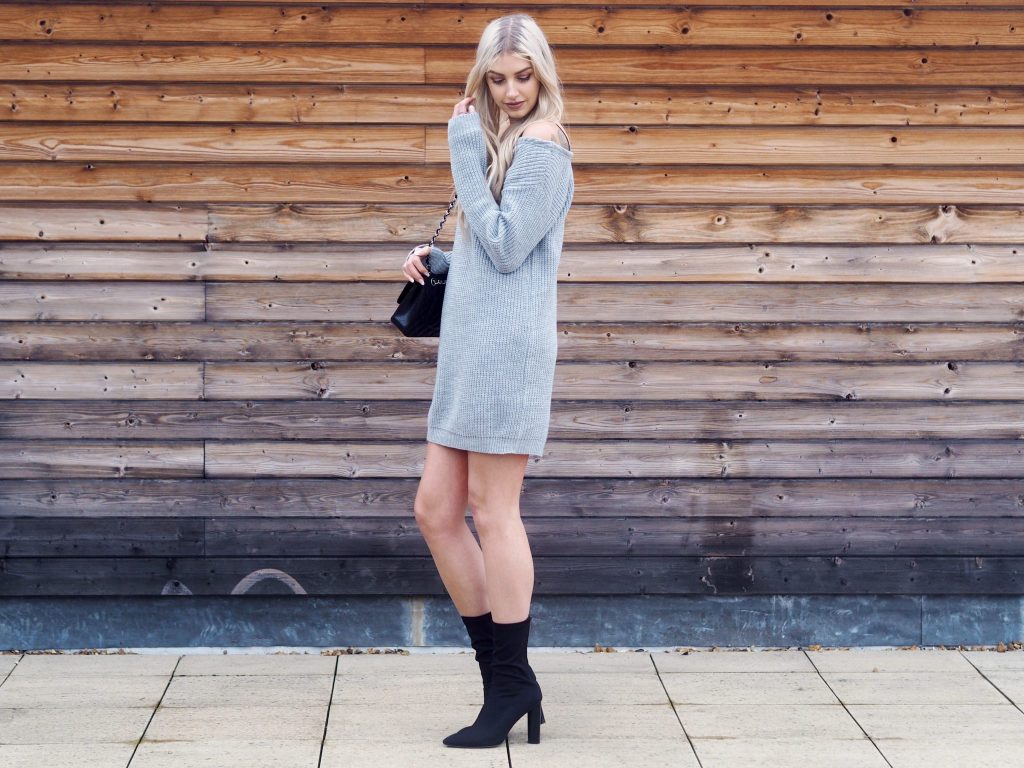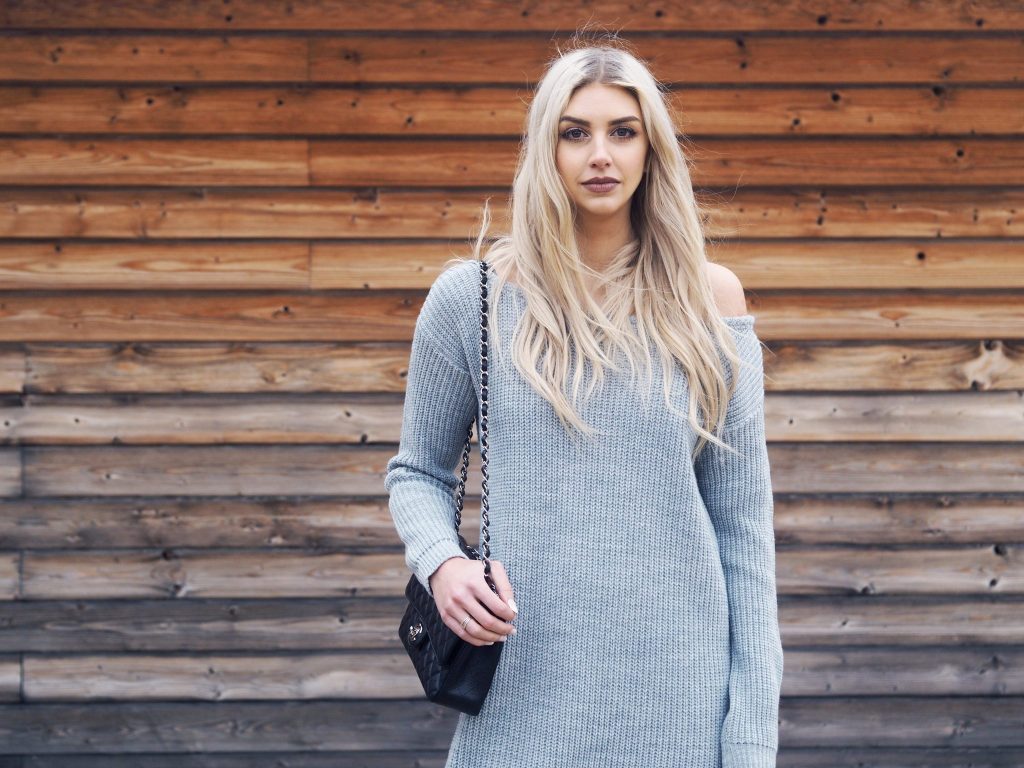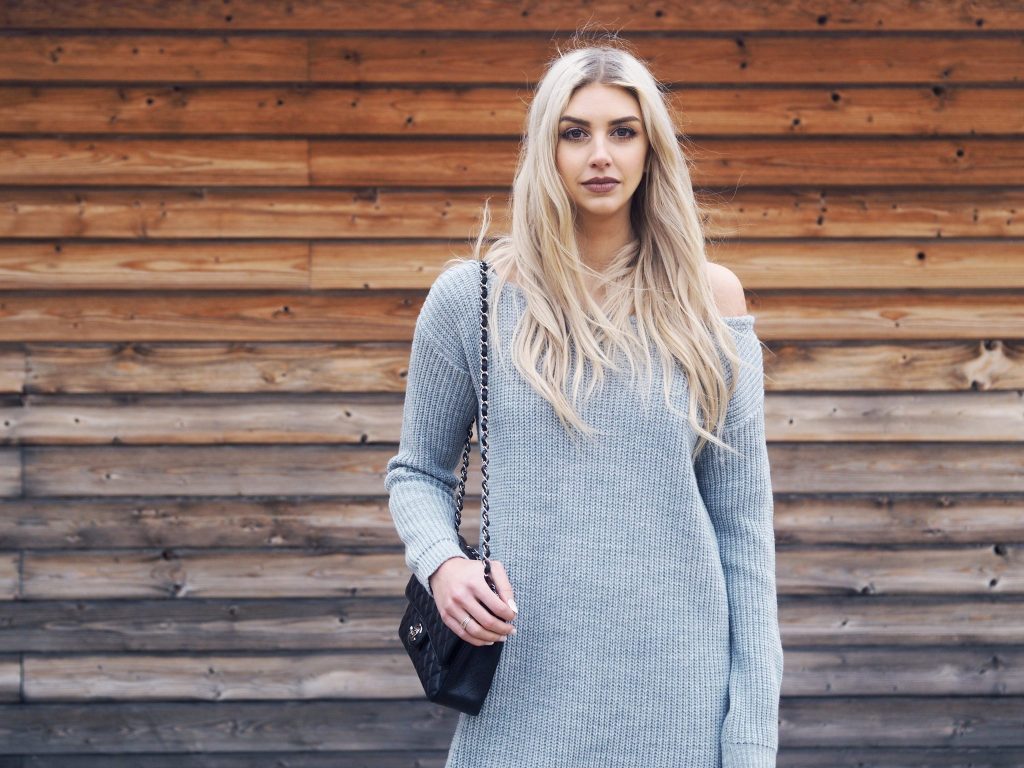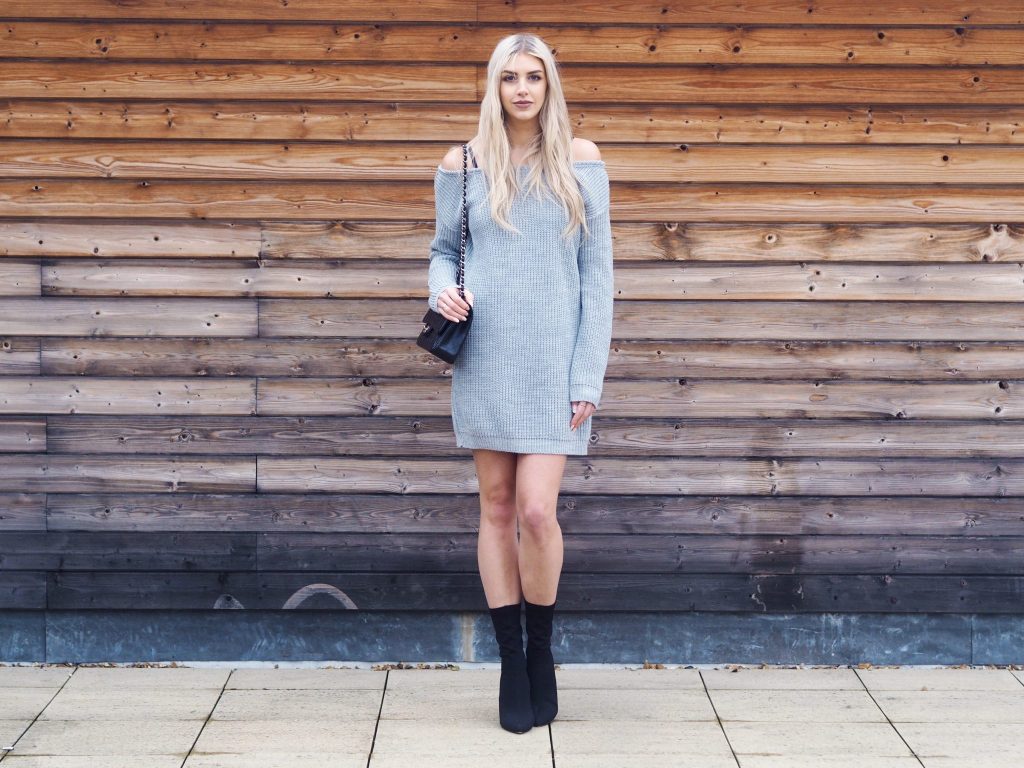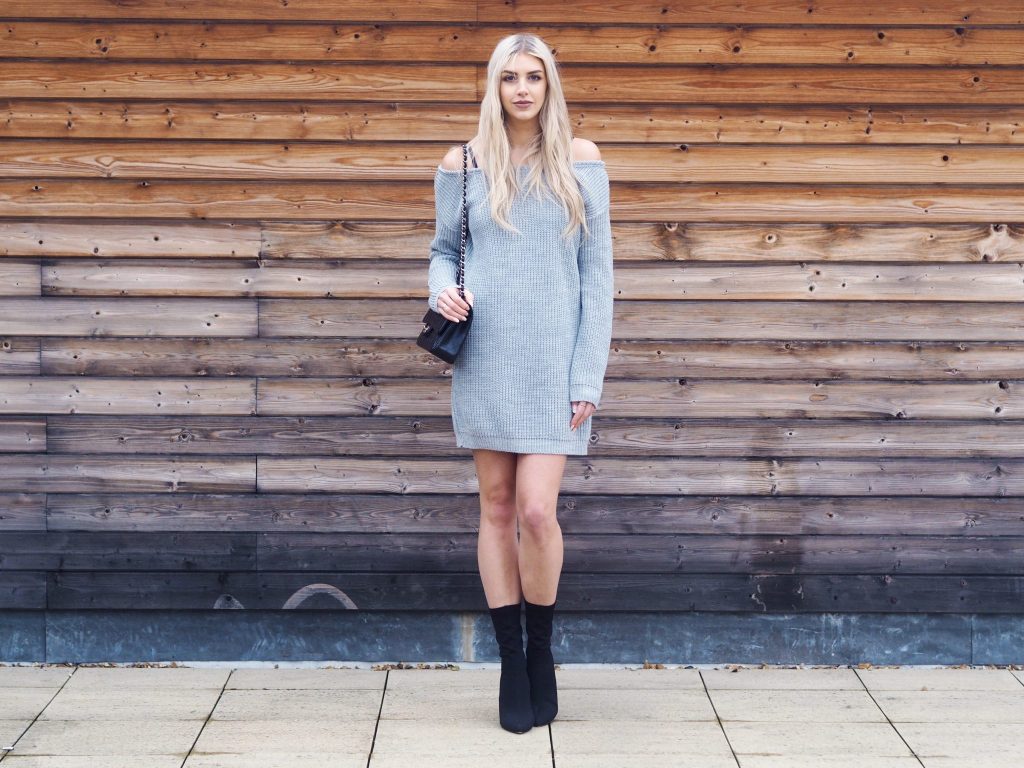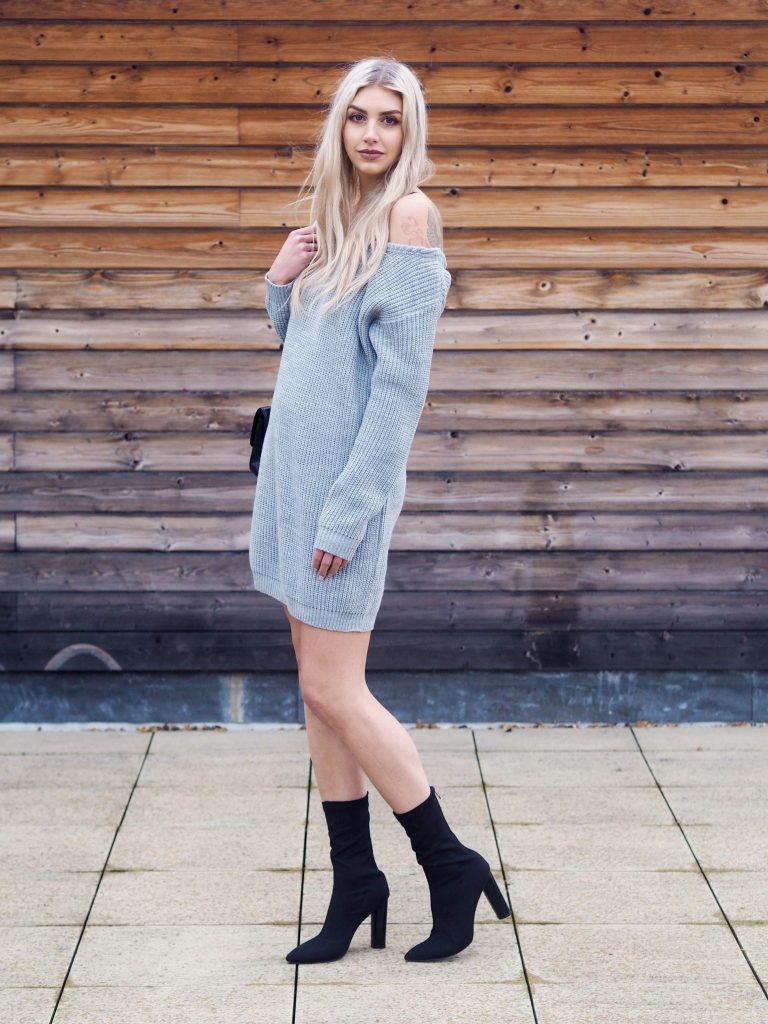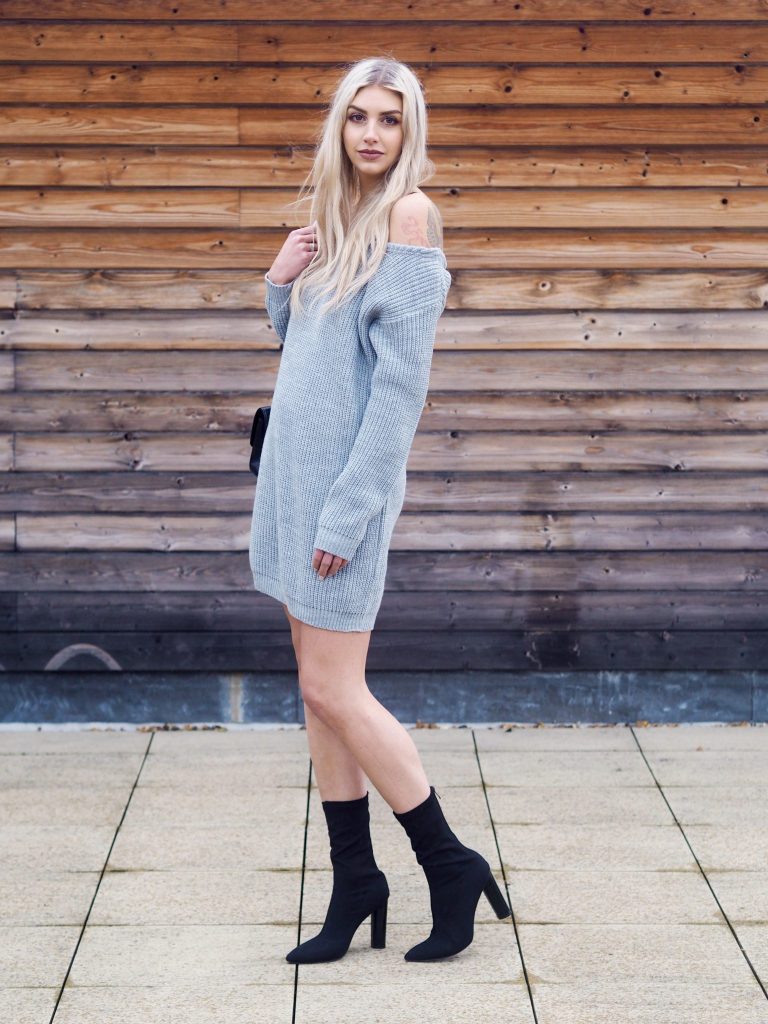 Winter is finally on it's way out, and I am thoroughly enjoying the lighter and brighter mornings and evenings. I don't want to get too excited yet though, as we are still having quite a few chilly days, and my jumpers will be staying put in my wardrobe for another few weeks at least.
A great outfit to throw on for this sort of weather is a jumper dress and some killer boots. I find a lot of people are unsure how to style a jumper dress, and just tend to go for the standard tights and boots look; but right now is a great time to play around with the style as the weather is perfect for so many different looks. Now the sun is coming back out, my legs can too! With spring around the corner, I'm quite happy with some ankle booties or something a little less covering to style up this dress for different occasions.
My favourite thing about this outfit is that it is just so effortless, but at the same time it looks really classy and is super versatile. The accessories are what makes it, so throw on a cosy jumper dress and try styling it with different accessories for different looks. The heels and Chanel in this ensemble make this outfit a perfect day-to-night look; shopping with the girls followed by dinner and drinks, or a lunch date followed by a movie. You might go with flat over-the-knee boots if you're looking for a warmer, more casual style, or even some trainers and a cap if you're going for an athleisure/sports-luxe style. Also try different layers – here I went for a fitted biker jacket for an edgy look, but you could go for a duster in contrasting material for a sleek finish, an oversized denim jacket for something casual, or simply wear it alone and style up with heels and statement accessories.
Jumper Dress – Misguided
Faux Leather Jacket – Zara
Heeled Boots – Public Desire
Chanel Classic Flap – Selfridges
Rings – Dixi
LL x