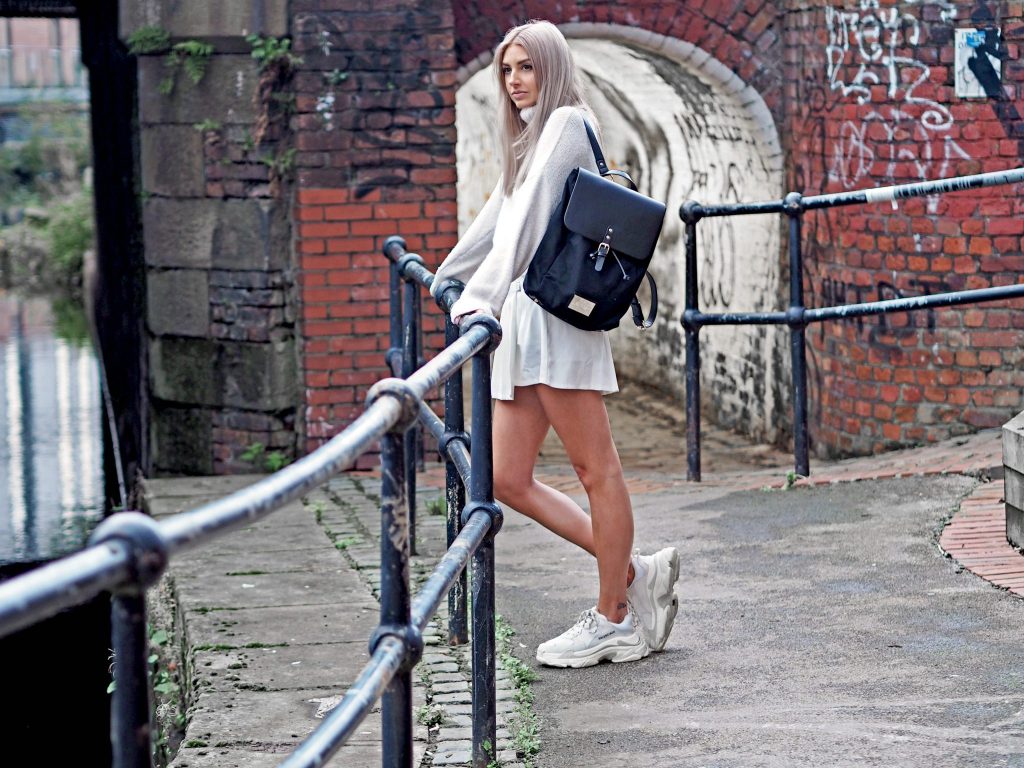 Gaston Luga
It was perfect timing recently when Gaston Luga reached out to me to offer me one of their back packs. (They are also offering my readers an amazing 15% off site-wide with code LAURAKATE!) Gaston Luga is a Swedish brand that create classically chic backpacks. They take their inspiration from a French traveller, who customised his backpack to combine functionality with a stylish exterior.
I don't know if this is just a girl thing, but most I know (myself included) tend to carry half their life around with them in their handbag. Mine is definitely a Mary Poppins situation where I can just keep pulling things out and wonder how it all fit in there, and more importantly why I'm carrying these things round with me everyday. Not that that stops me. After all, you never know when you might need 3 different types of snacks, an umbrella, several lipsticks and one of the 300 loyalty cards you carry around 'just in case' really do you?!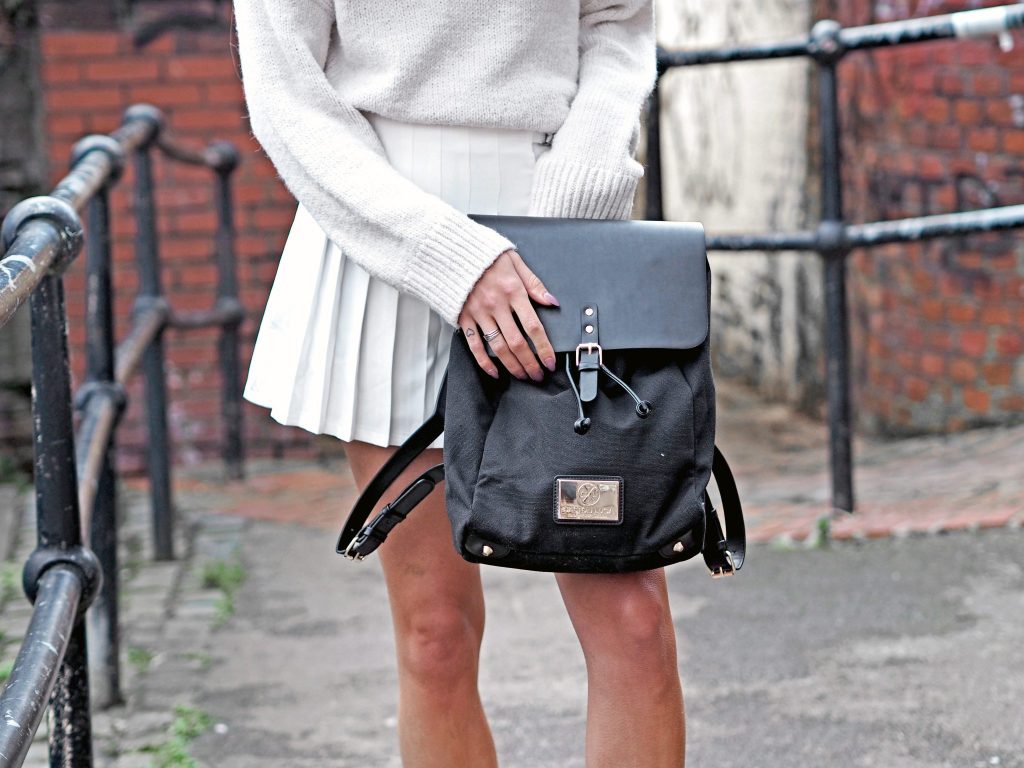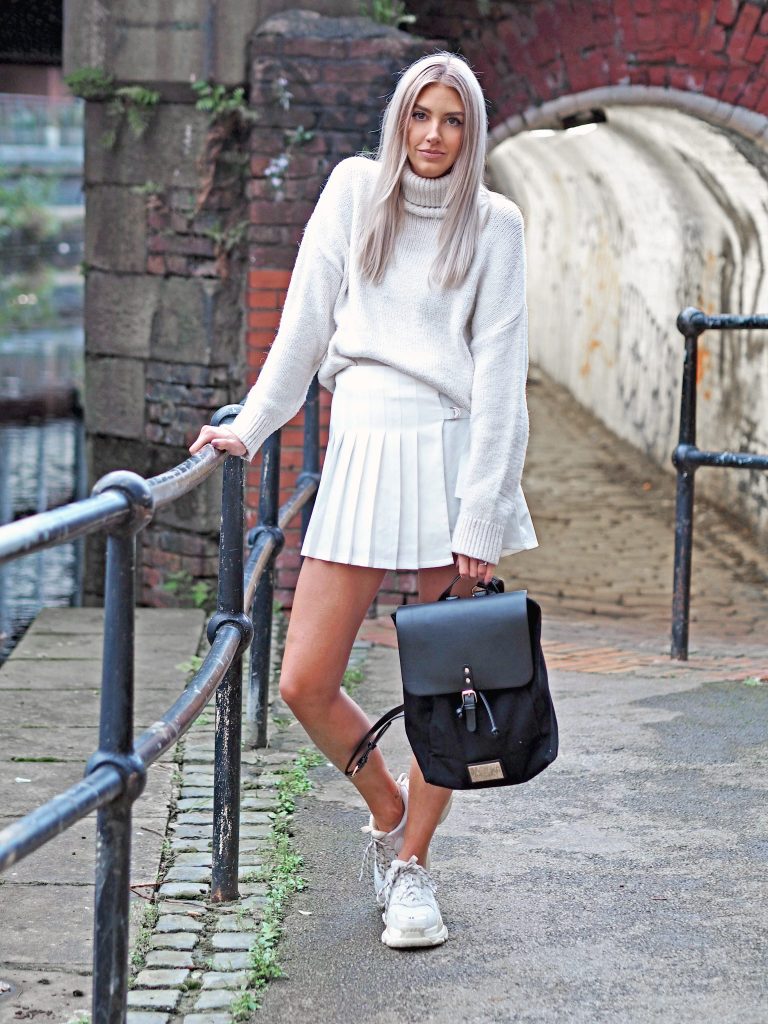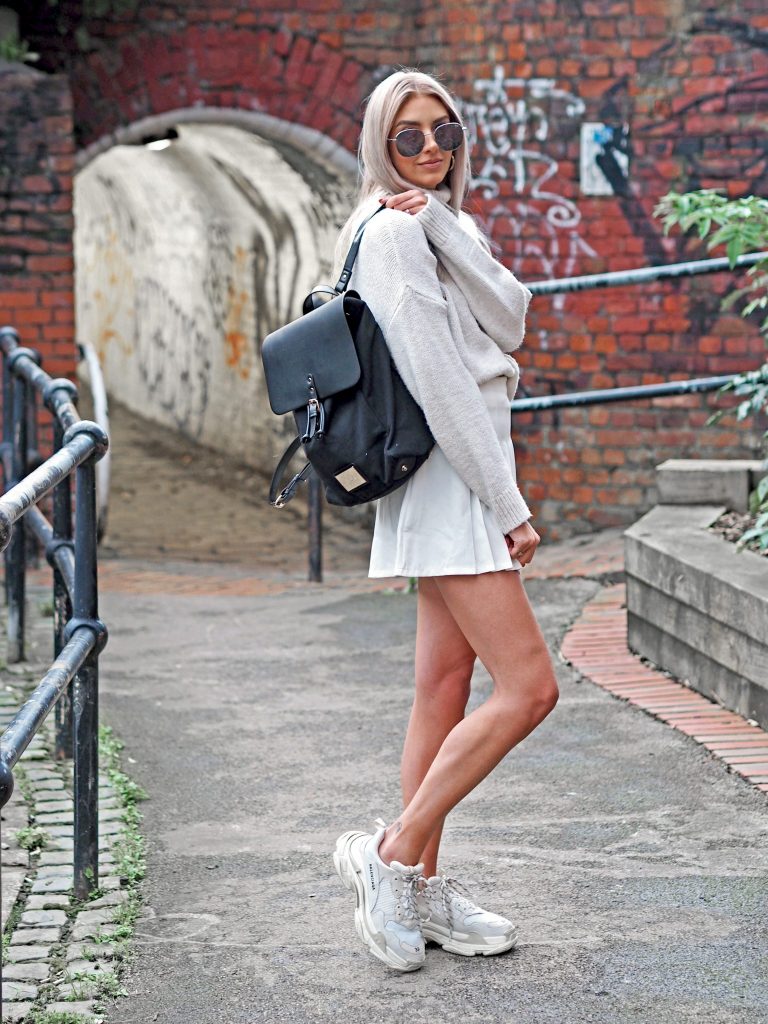 Since I already carry an abundance of unnecessary items around with me, and working out and about more and more recently has also meant that I need to carry my laptop and notebook; I've been on the hunt for a nice backpack to take some of the pressure off my back.
Being a fashion lover though means that as well as wanting something practical, I also want something stylish. For me, a bag can really make or break an outfit, so I want something that would still look cool with my wardrobe.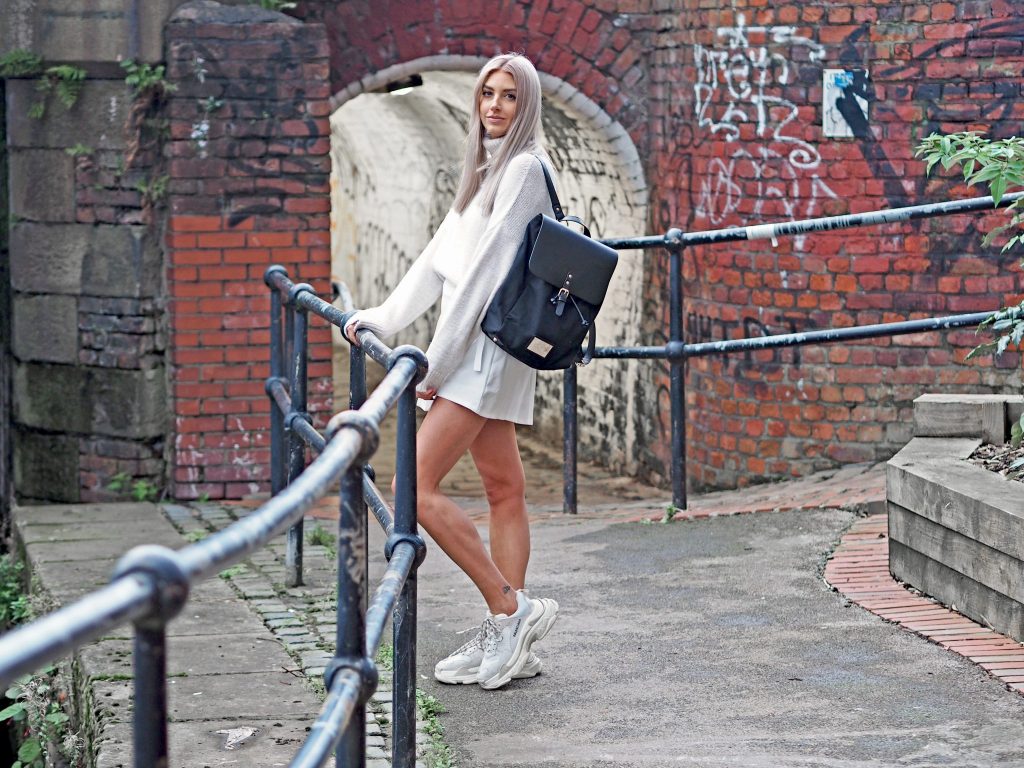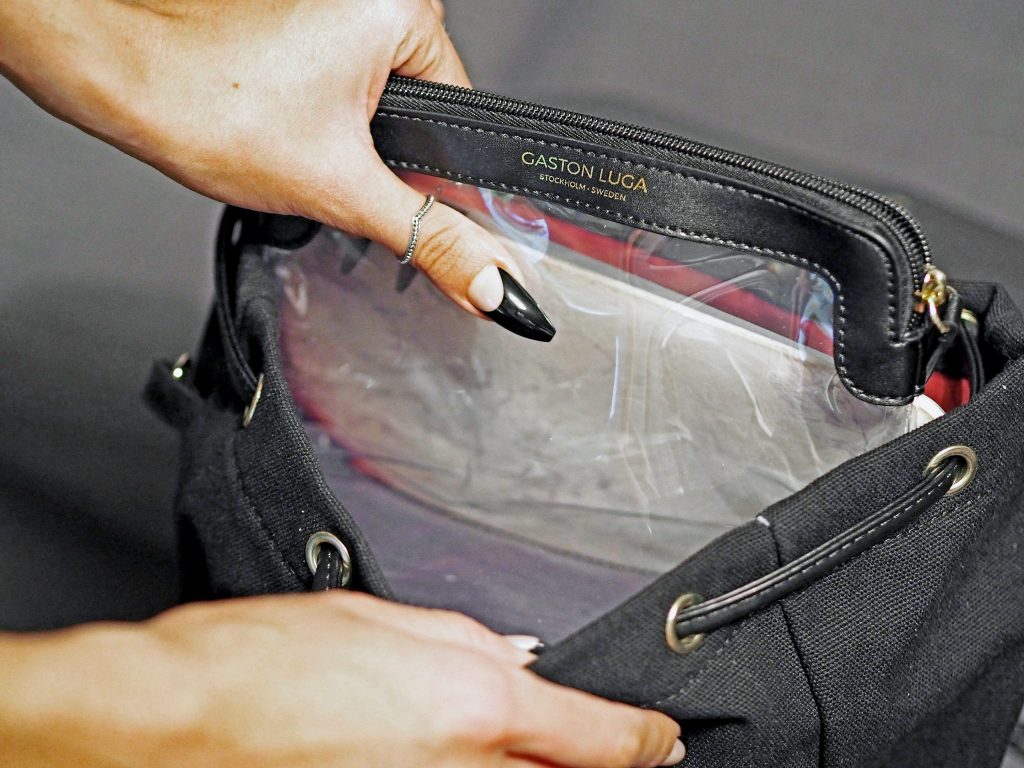 The Collection
I was really tempted to opt for the pink and black colour way as it looks super cute. However I know that I will definitely get more wear from the all black option. They have a range of colours but most are neutrals; perfect if you want something you can share with your partner when you need to (or get him to carry yours for you).
The design of all the bags are really clean and sleek, so they look great with any outfit. They are perfect for those who are looking for a travel bag or an overnight bag. Currently you also get a free costmetics case with any backpack purchase which is ideal for travel too.
I opted for the Clässy in all black. My laptop fits inside easily, and there are plenty of compartments to organise my chaos. The inner pockets are great for things you know you want to be able to find easily like your wallet or passport. There's also a hidden pocket on the back for valuables.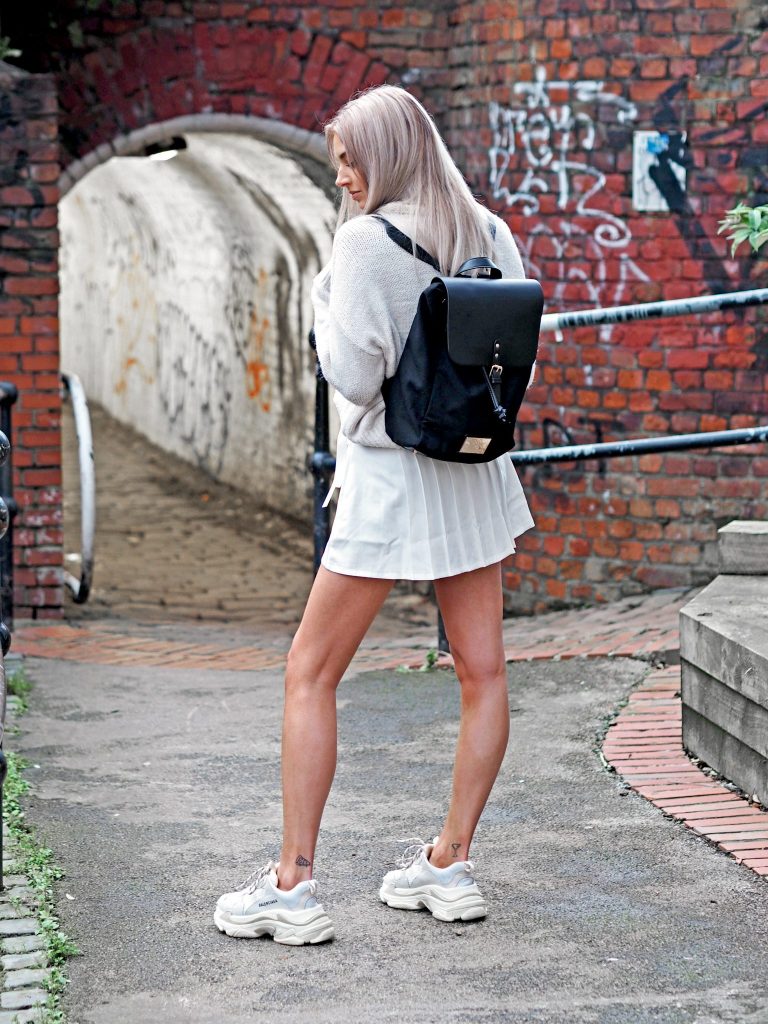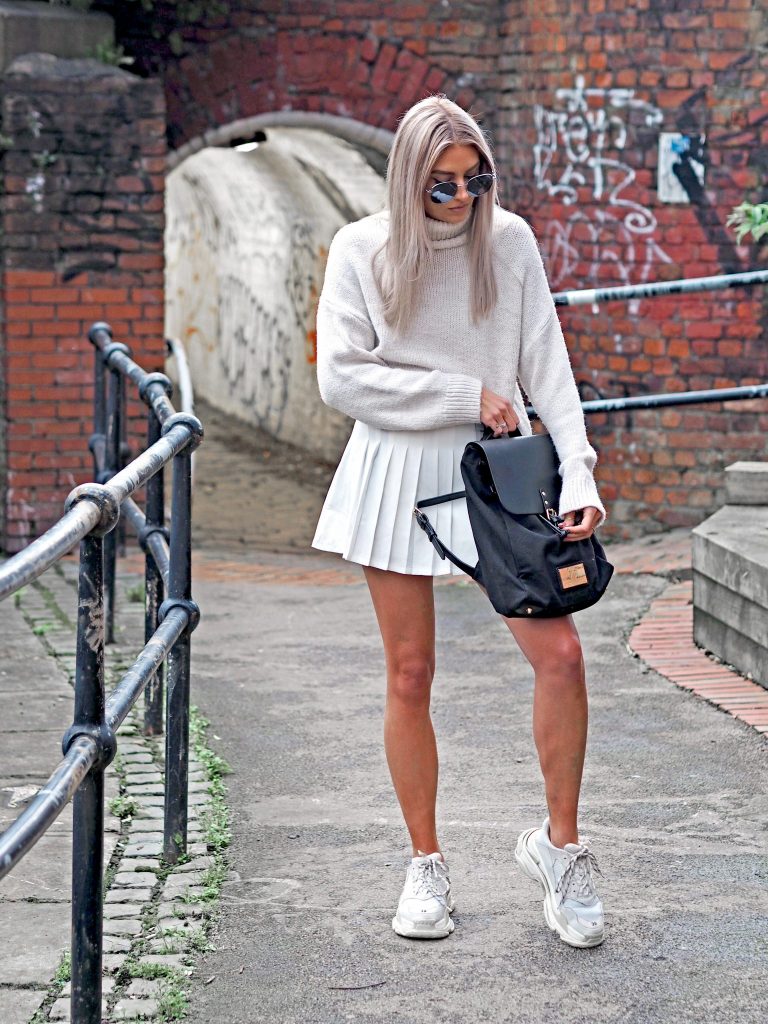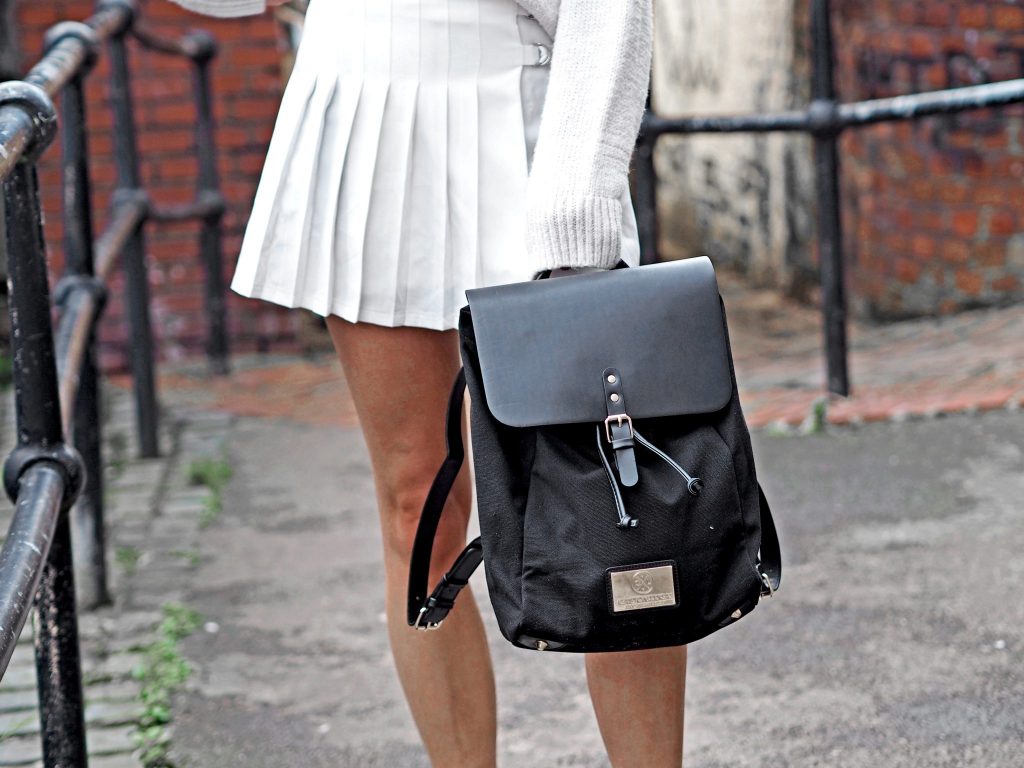 Styling
Gaston Luga have a range of sizes; so you can choose a style that's right for your requirements. They also have a really handy tool on the site where you can se what will fit into the bag to give you some direction on which will suit you best.
The backpacks are really chic and look great so I've found mine super easy to style. I love all white outfits for winter, and I think the contrast of the bag is a nice statement. I wanted to go for something a little different to show you guys how easy it is to style, rather than my usual jeans and tee. The pleated skirt adds a girly element, which I dressed down with chunky trainers. The oversized jumper is super cosy for winter, and I feel like the backpack gives the look a cute, preppy vibe.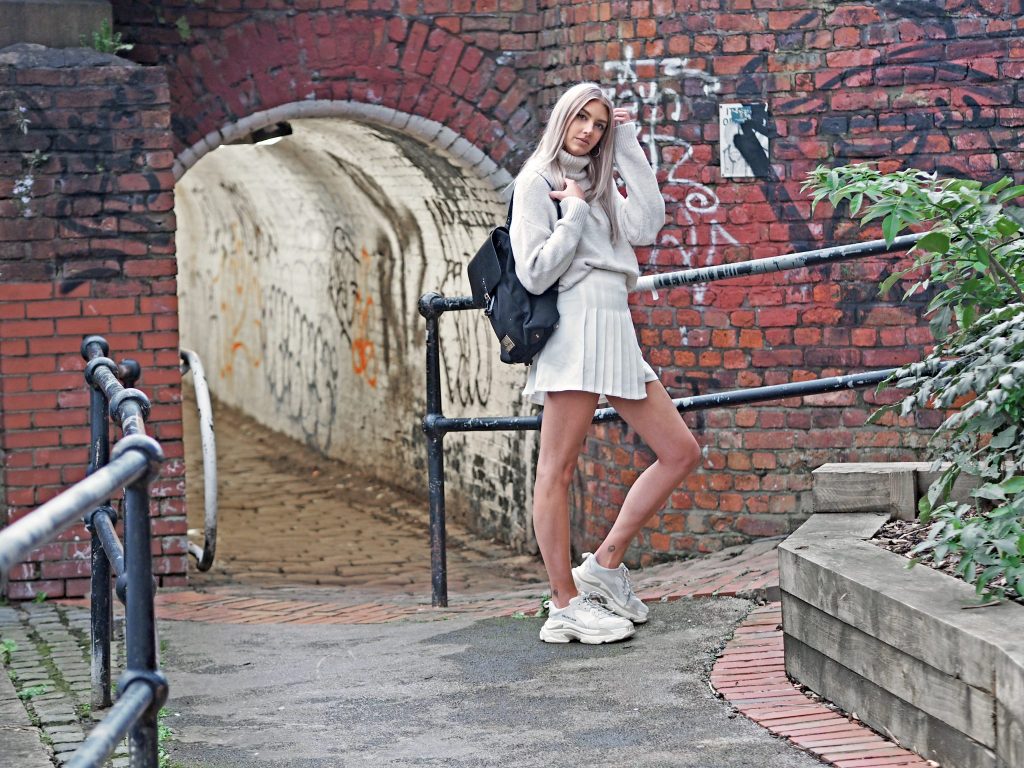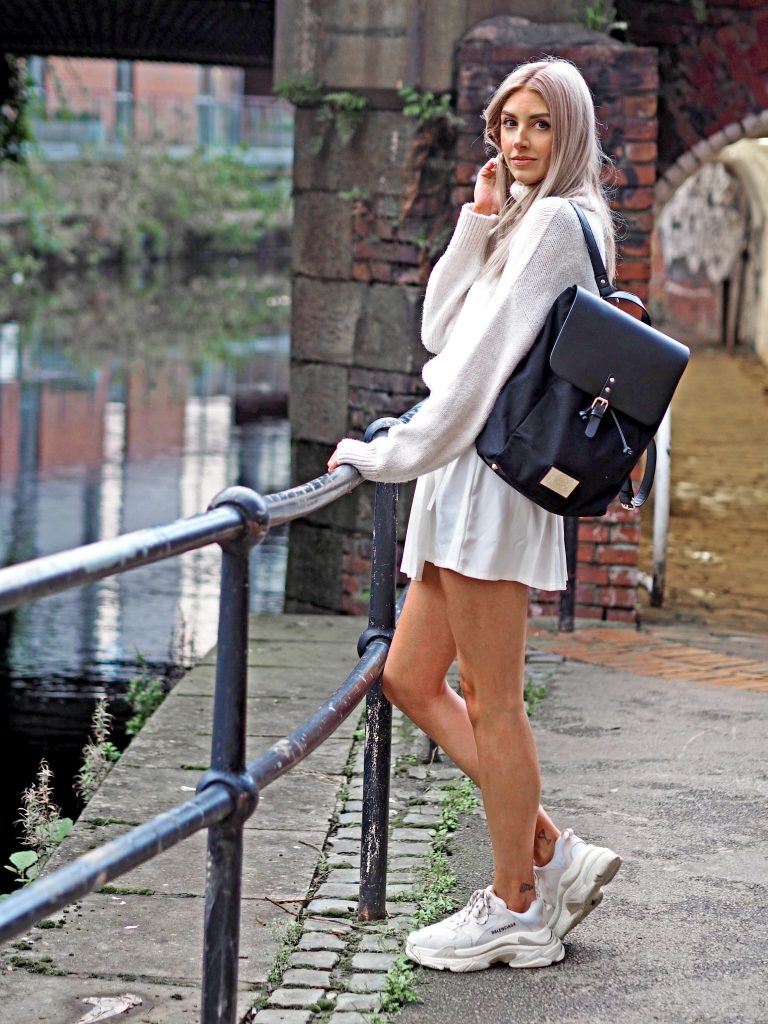 Gaston Luga Clässy Black – £89
You can head to the Gaston Luga website here to shop the collection. You can also use my code LAURAKATE for 15% off site-wide! Gaston Luga offer free delivery and returns too.
LL x
*This item was gifted. As ever, all opinions are my own.