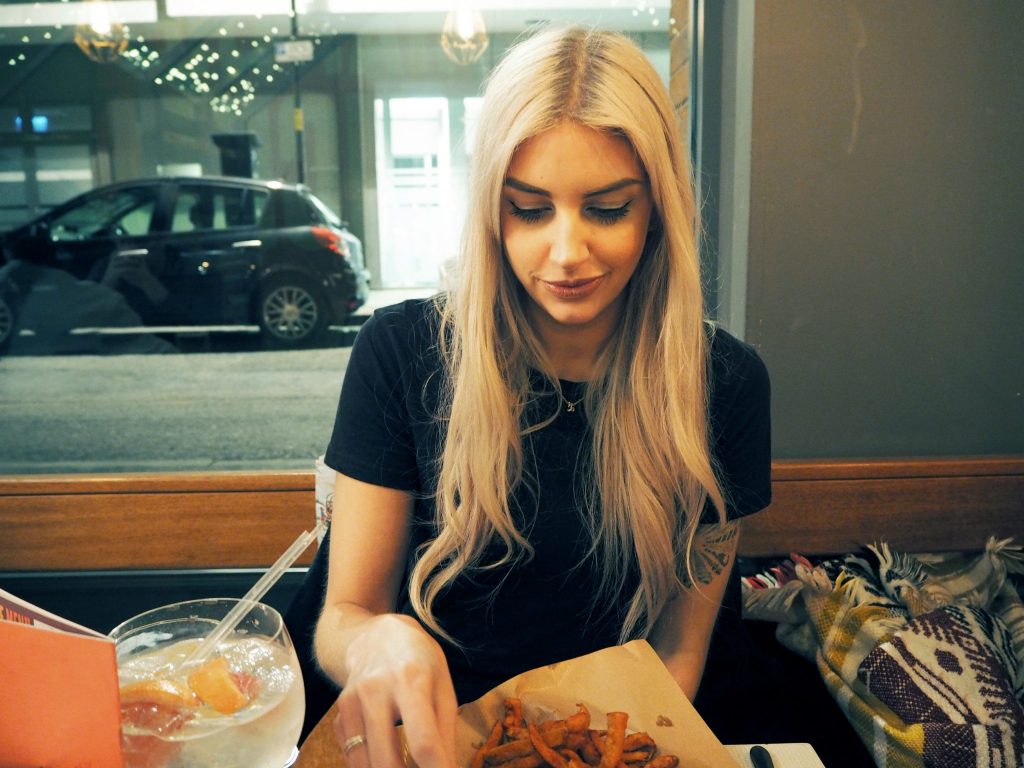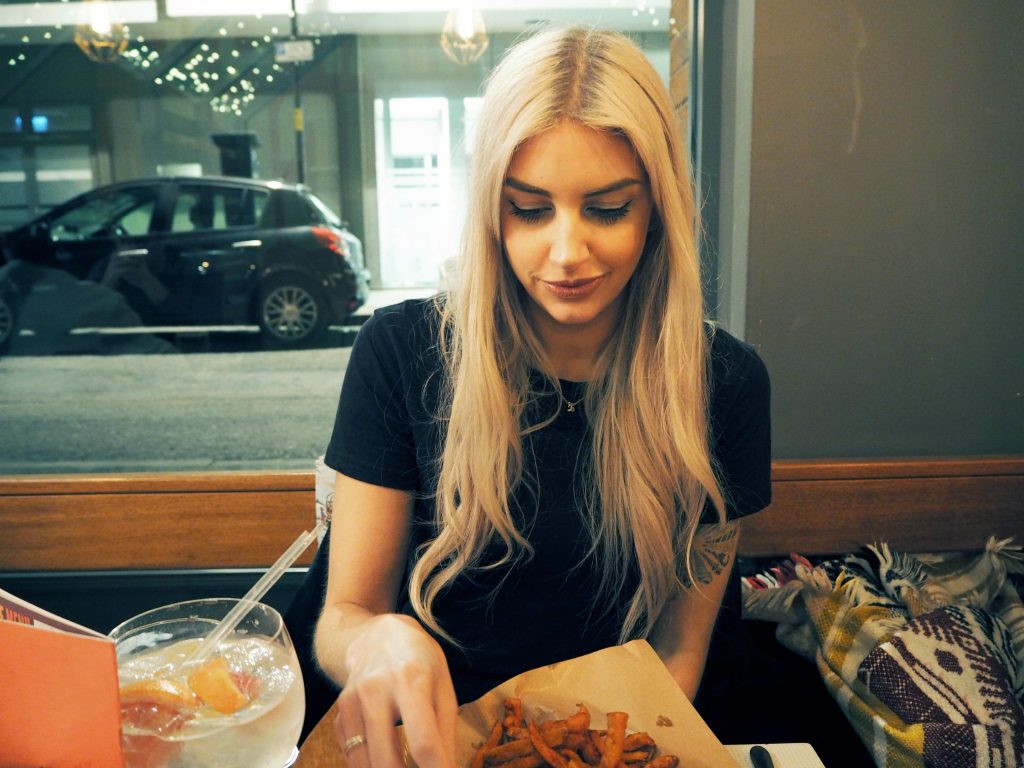 It's so hard to compete with the dozens of new restaurants and quirky food venues opening all over the city, you have to have a real selling point to set yourself apart from the crowd – and in Yard and Coop's case, it is their incredibly delicious chicken, not to mention the cool venue, affordable prices and just the overall awesome atmosphere.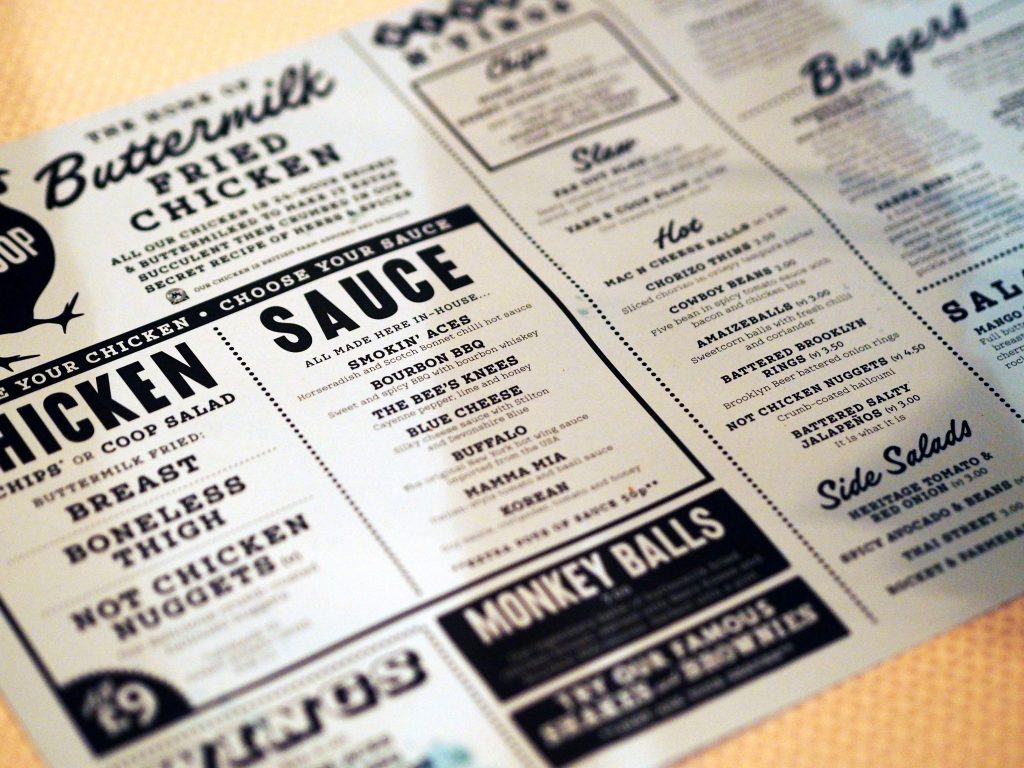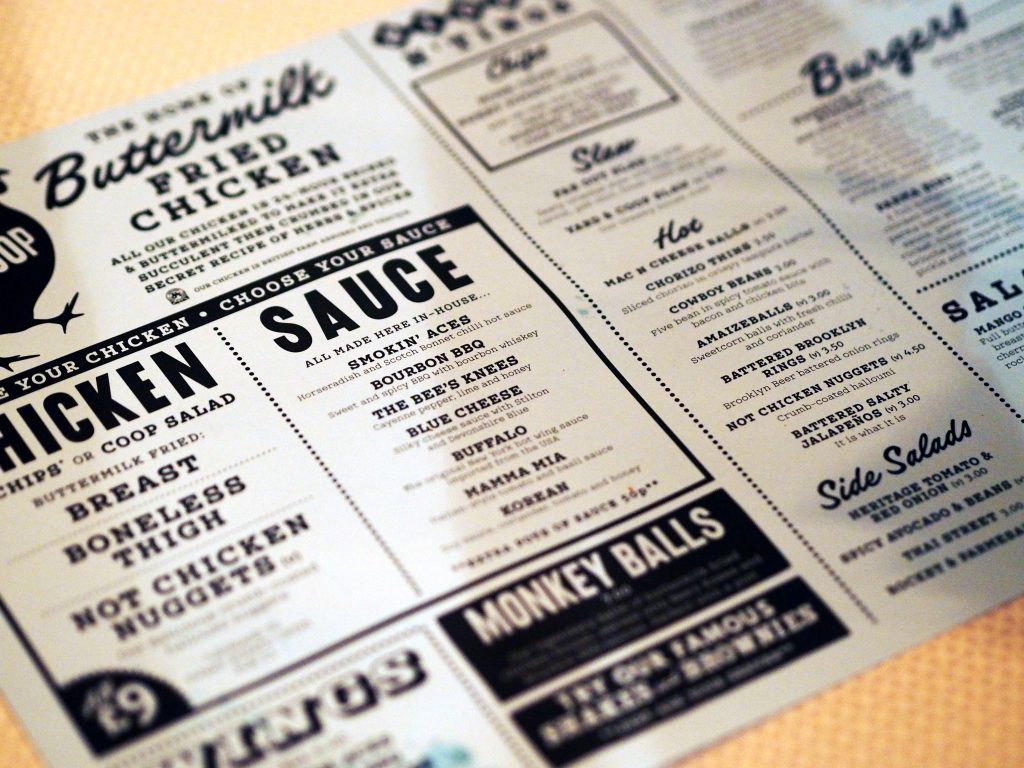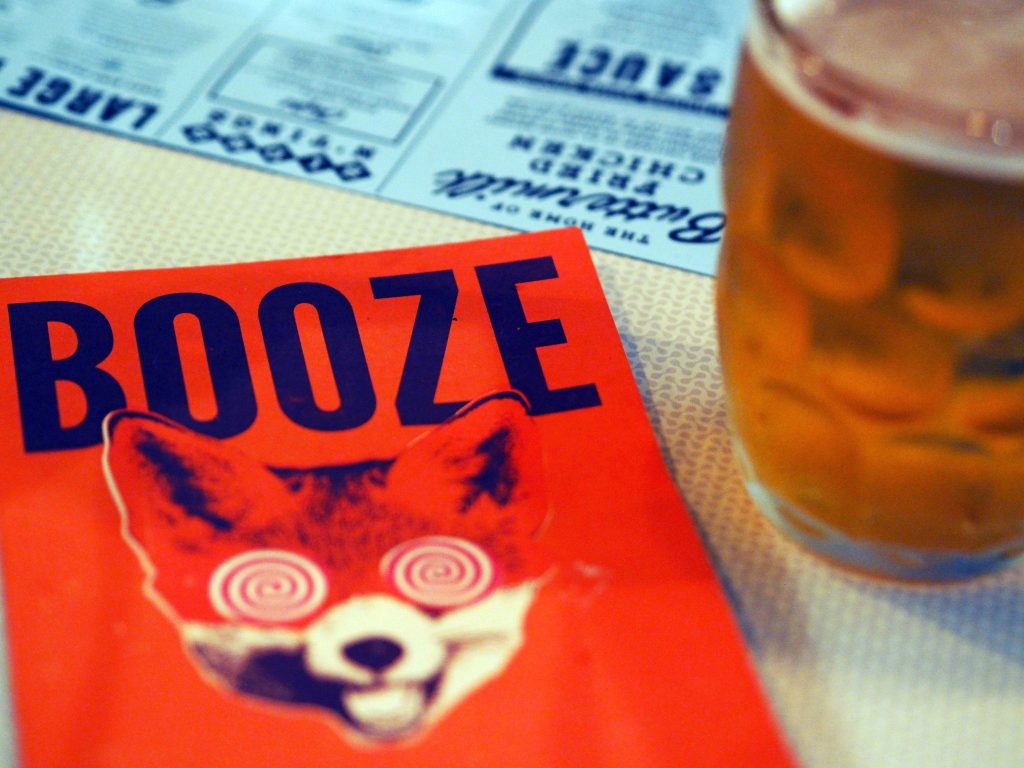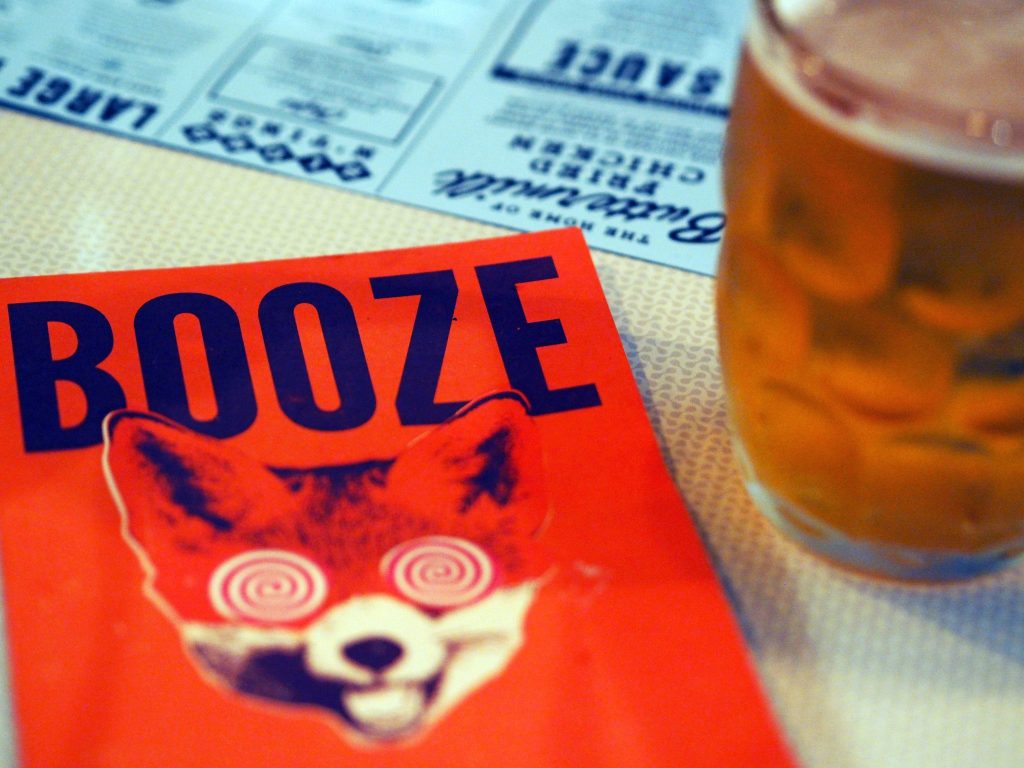 Yard and Coop have truly combined what most people love into one great venue. Before you even get to the food, there's an epic drinks menu including draught, wine, a great selection of craft beer and cider, killer cocktails, overindulgent milkshakes and some fancy gins with matched garnishes to top it all off.
Then, getting into the important part – the delicious chicken. I'm not sure I've ever had better chicken than at Yard and Coop. It is the perfect combination of juicy, succulent chicken with a perfectly crispy coating, consisting of eleven different herbs and spices that makes up their secret crumb recipe.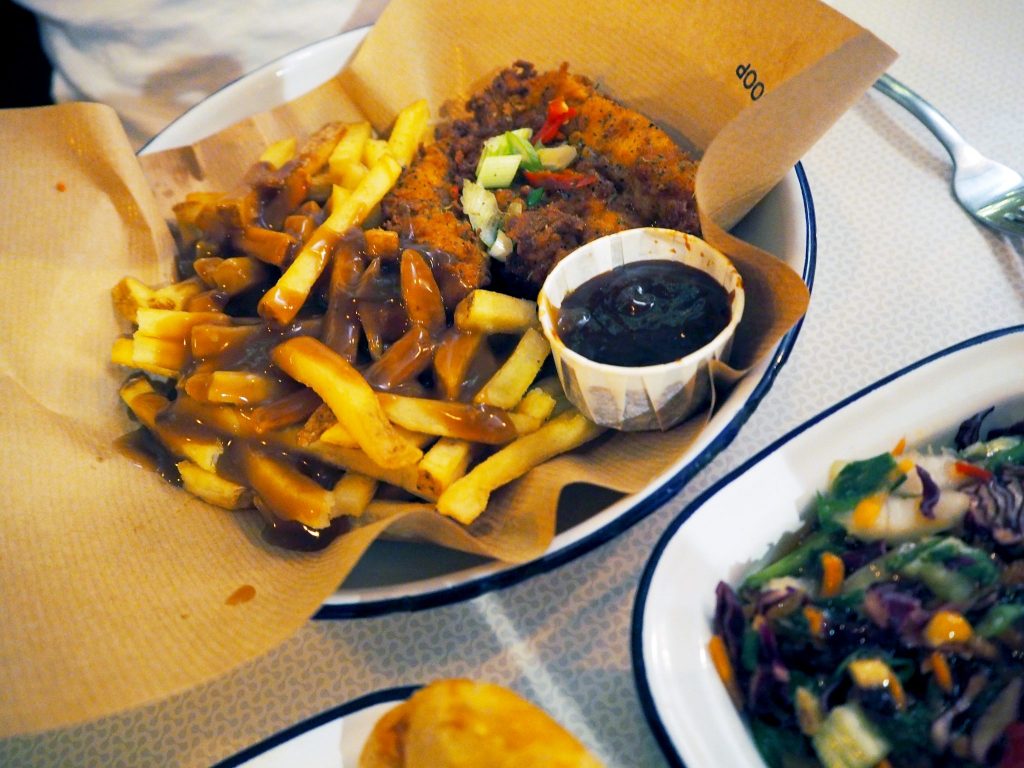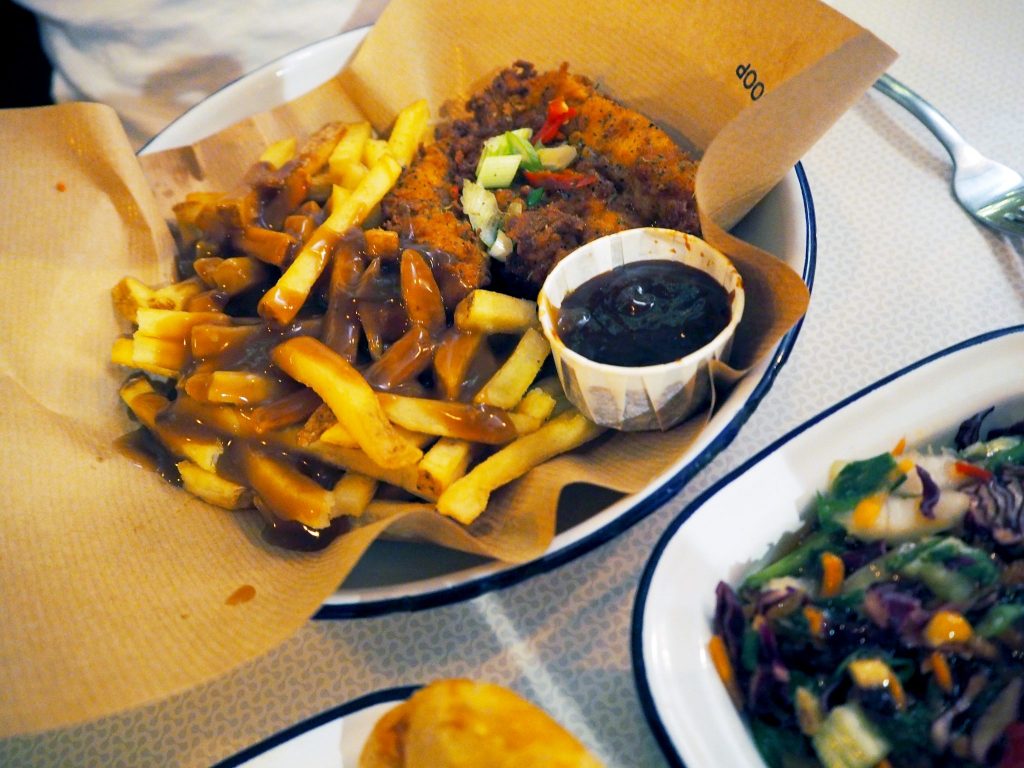 Yesterday I was lucky enough to be invited down to The Big Chook Off. This was actually the fourth time Yard and Coop have hosted this event, but this time it was open to the whole of manchester, whereas the past 3 events have been aimed specifically at students. The restaurant offers a portion of buttermilk friend chicken and chips to everyone who signed up to the Yard and Coop database – no wings attached! The co-owner of the restaurant – Carl Morris explain the reason behind their epic giveaway: 'The first two months of the new year always feel pretty bleak, so we thought what better way to cheer up all those Manchester folks with the chance to tuck into a delicious and succulent bird, all for free".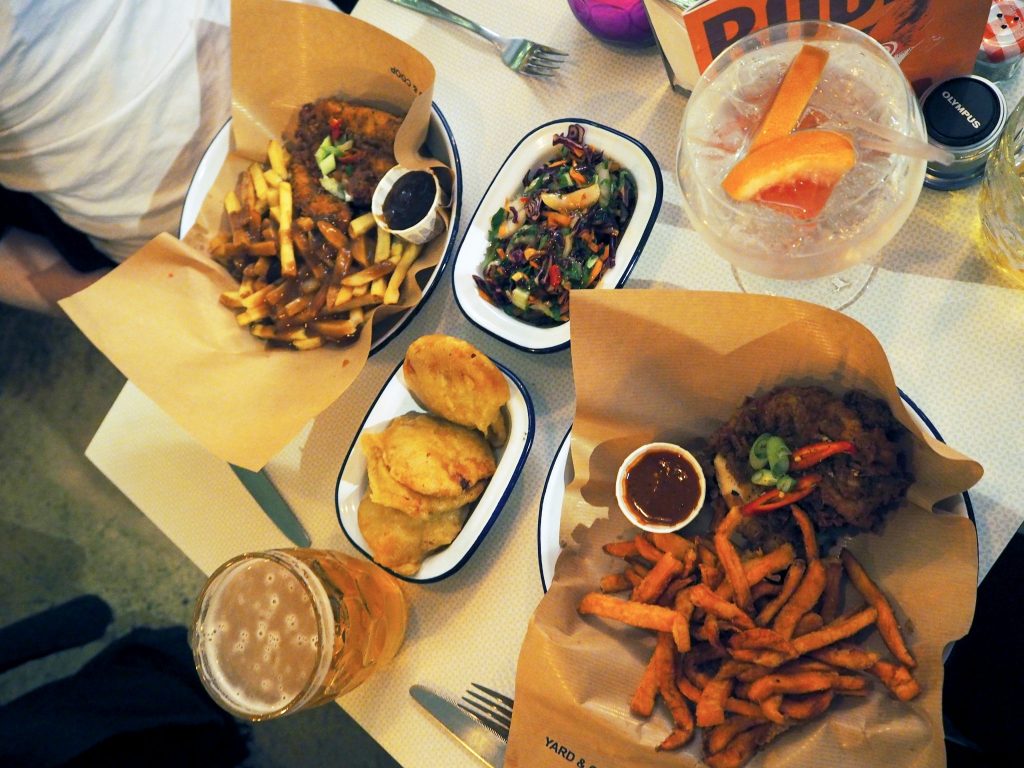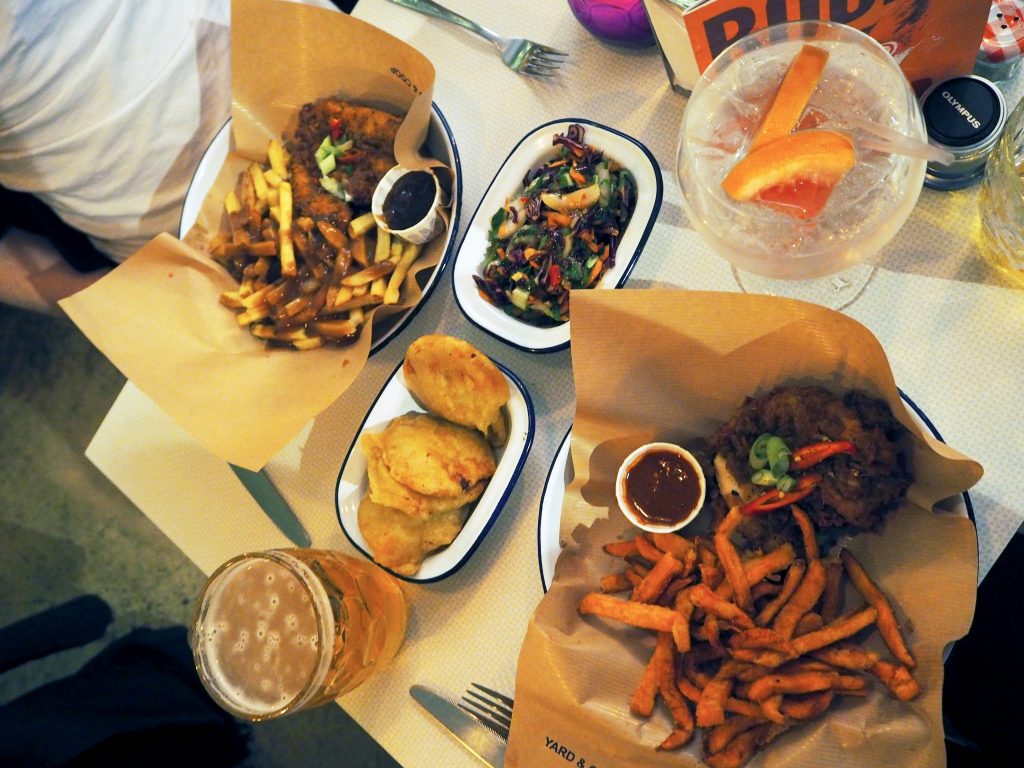 The restaurant had obviously created a stir as I read earlier on in the day that there were already 250 people queueing outside by 12.30 in the afternoon. I headed down there for dinner at 6pm to find that there was still a queue outside – you know the chicken must be amazing if people are willing to queue in the chilly Manchester weather!
I had kindly been reserved a table, so we headed straight in to the warmth of the cosy restaurant. There is just a great atmosphere and character about it – I love the wooden coop style frames around some of the tables, the staff are all super friendly and welcoming, and the whole ambiance is just what I hope for when heading out for some lunch or dinner with friends.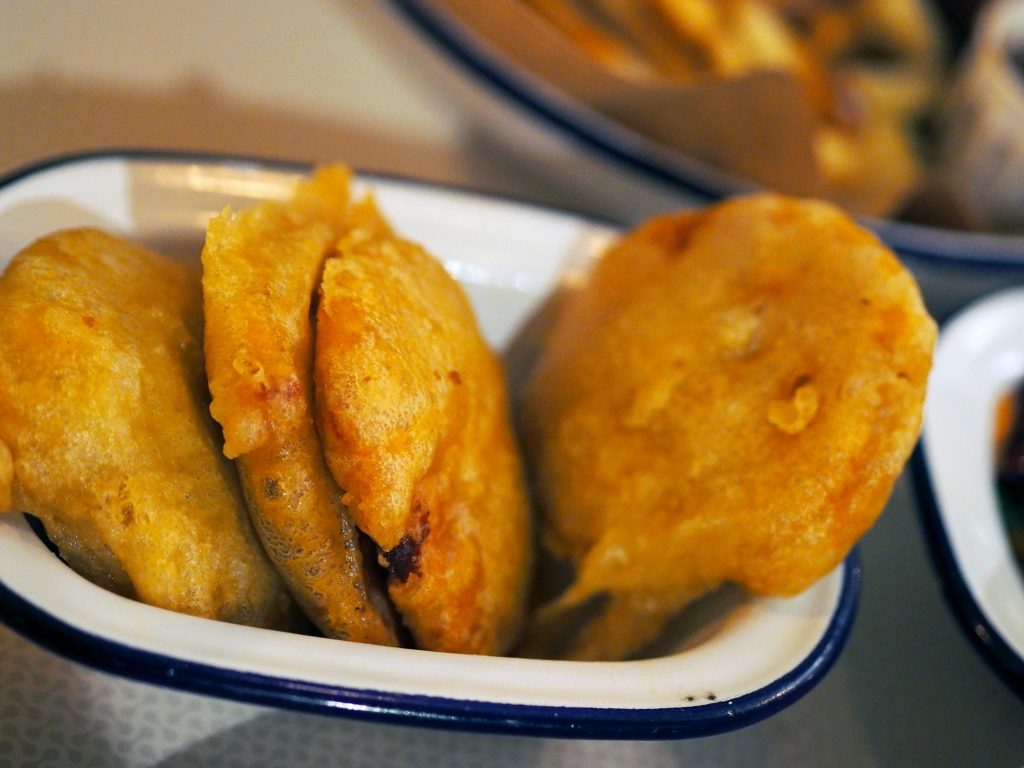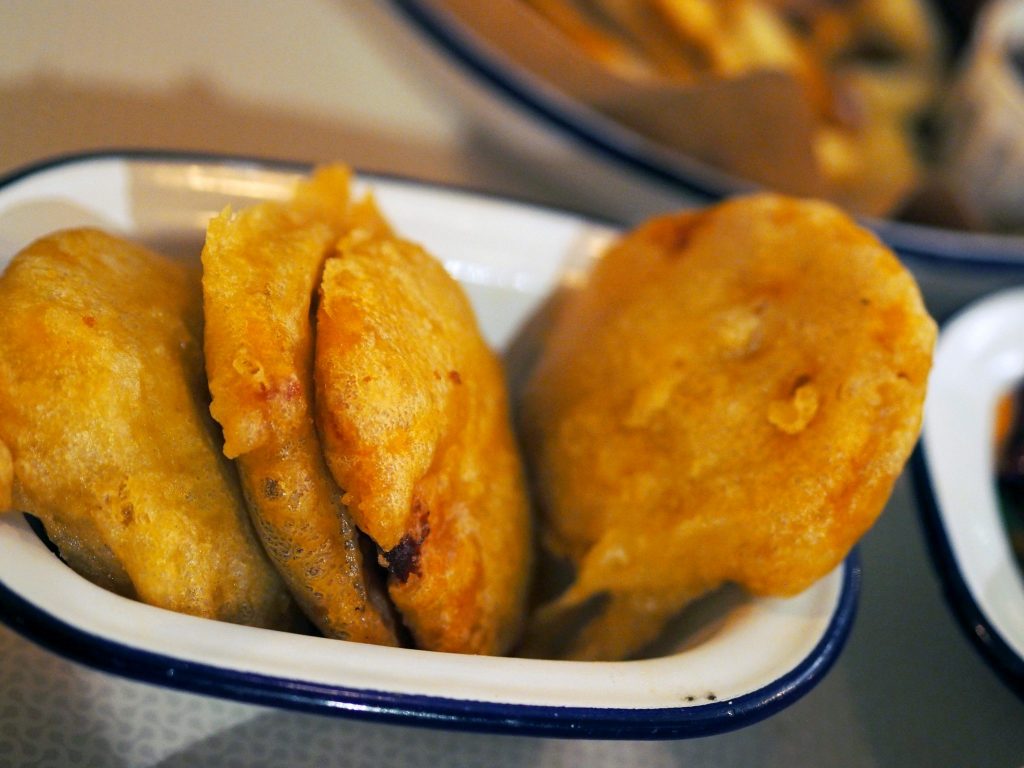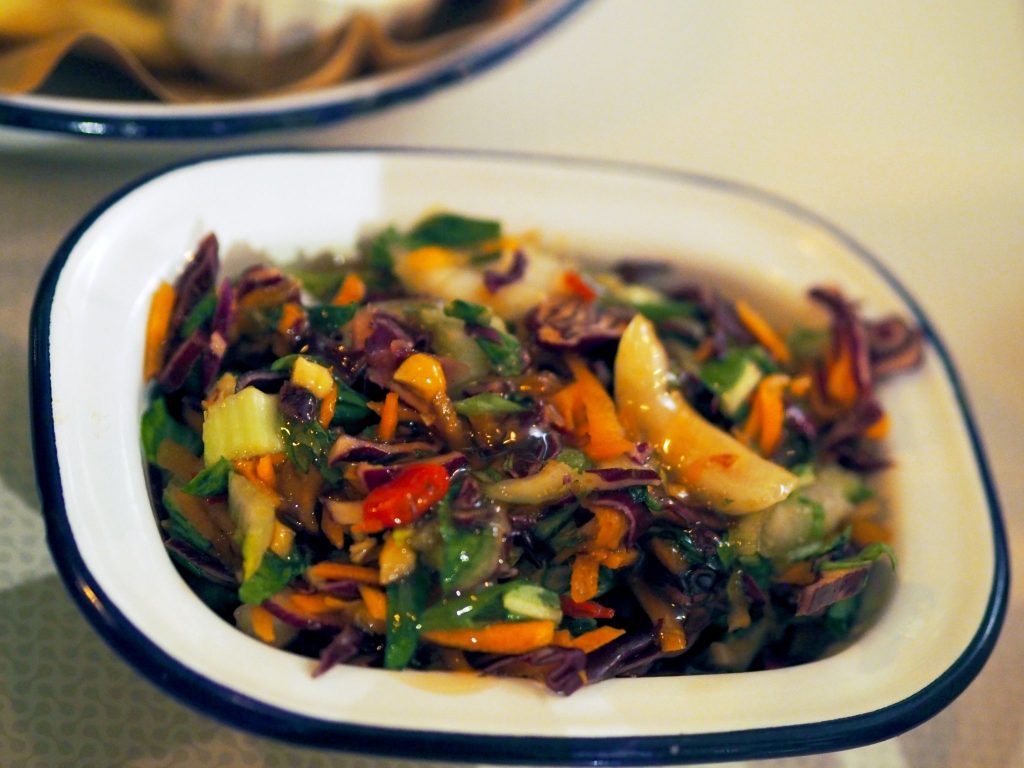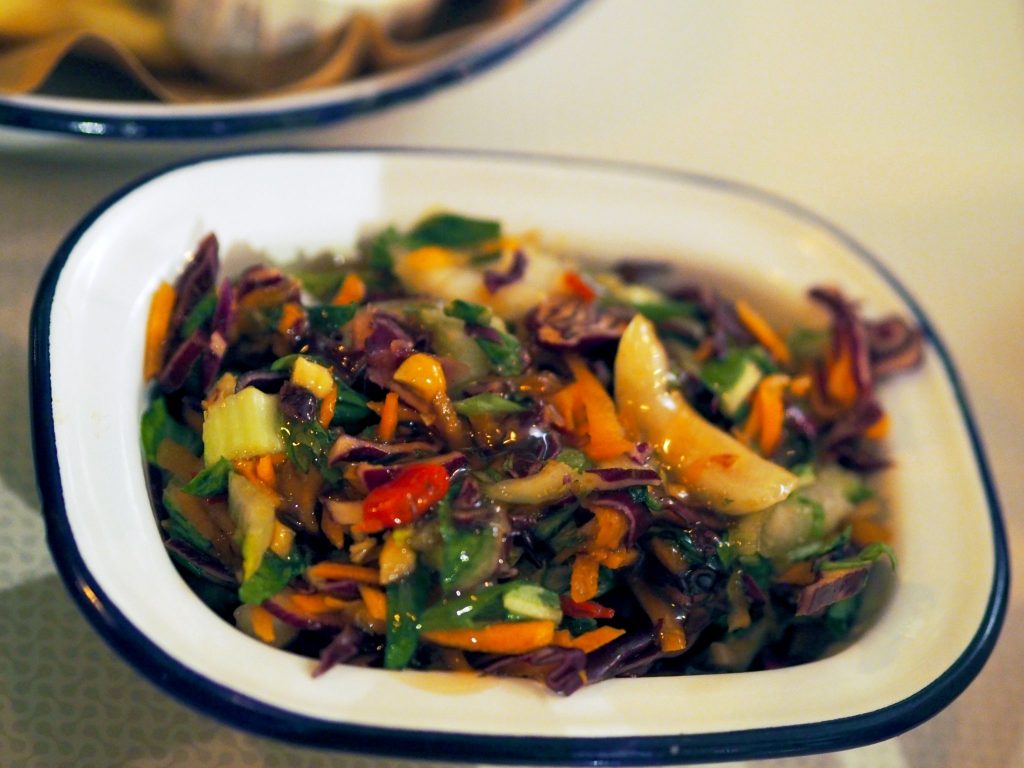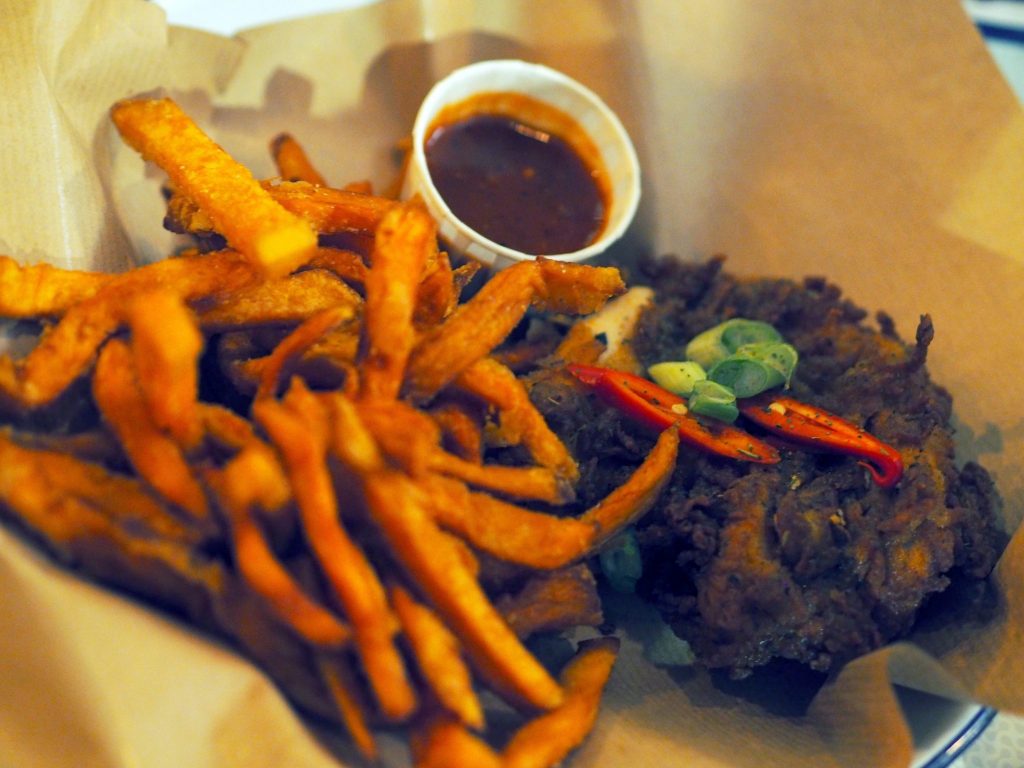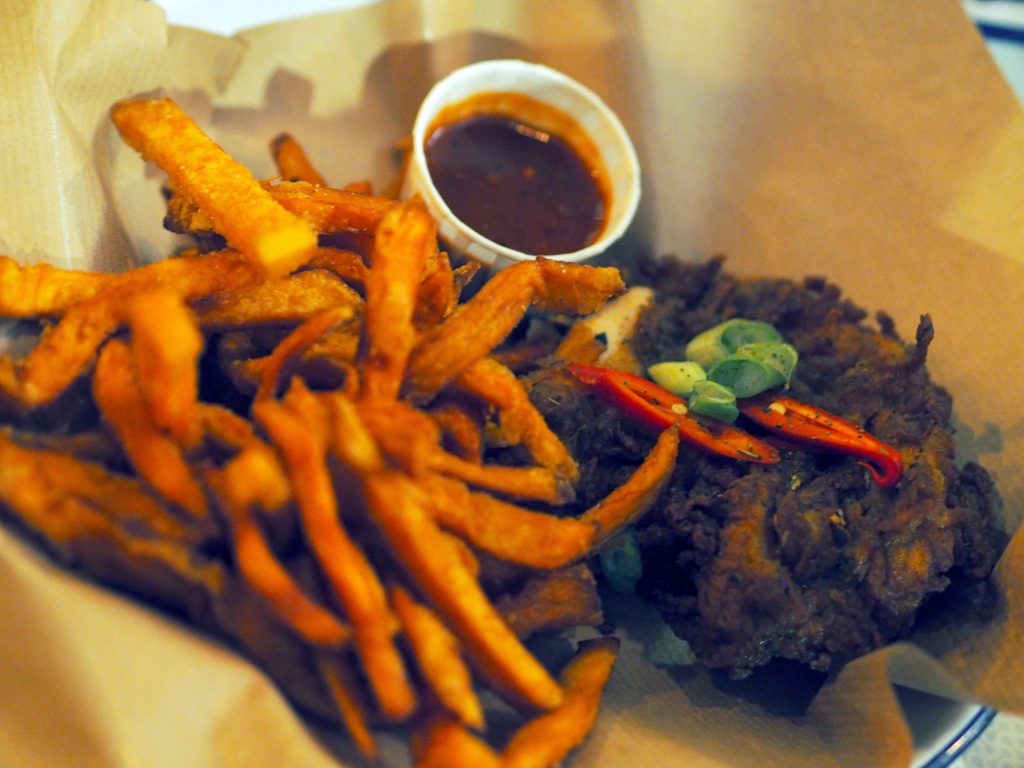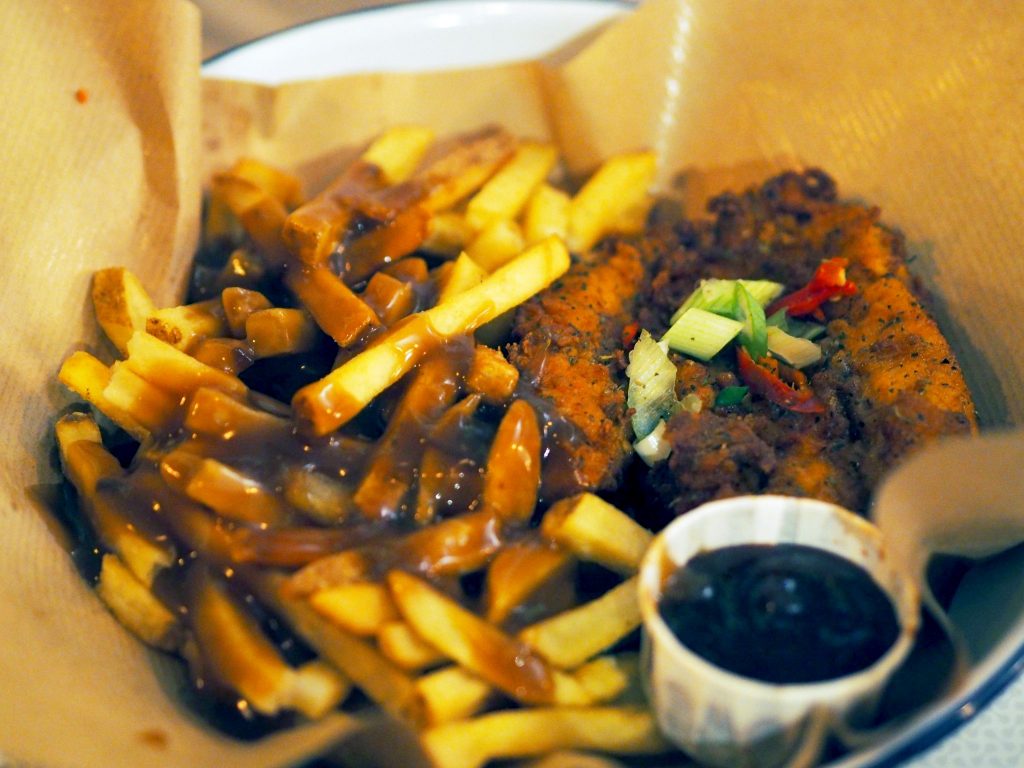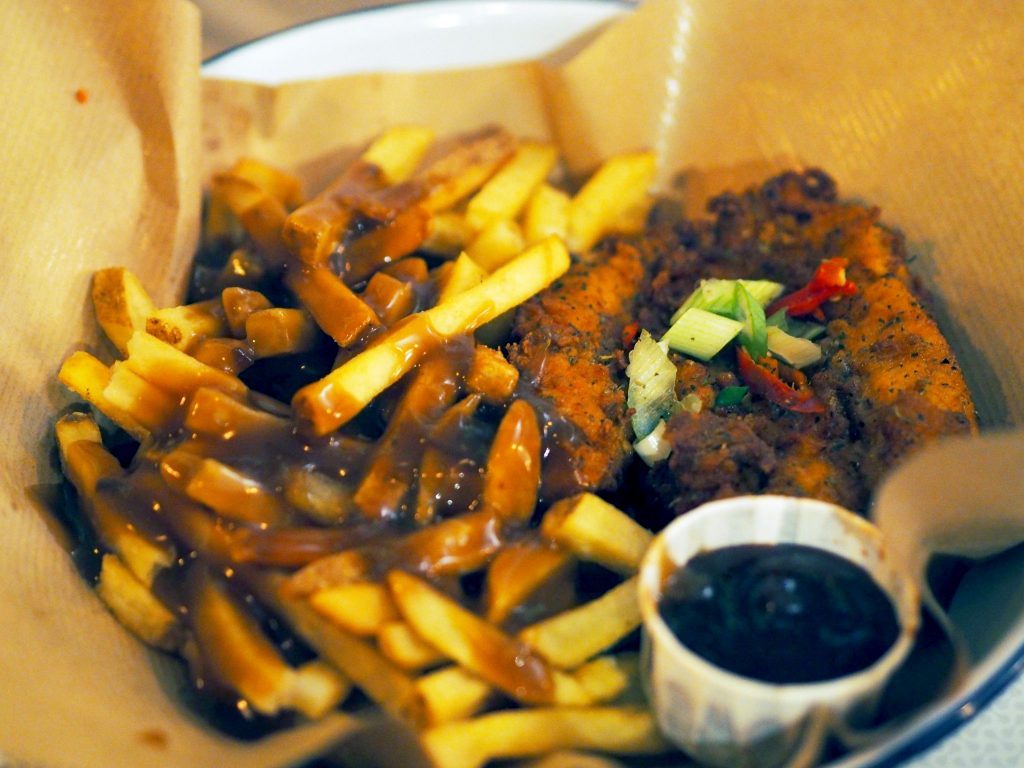 While we perused the menu and waited for our order we started with a Yard Pilsner Beer each; the house beer served in a tankard glass. Despite the menu being pretty much all chicken, I still found it tough to choose what type to go for as everything sounded just delicious. In the end we opted for two portions of the buttermilk chicken breast (of course), I had sweet potato fries and Smoking' Aces sauce (Horseradish & Scotch Bonnet chilli hot sauce), and Jay had fries with the Coop chicken gravy and Bourbon BBQ sauce. We also had some Far Out slaw (Zesty oriental slaw with red cabbage, carrot, pak choi, fresh chilli and ginger) and some Chorizo thins (Sliced chorizo in crispy tempura batter) to share.
The food is just something I cannot fault. The portions are great and you really don't need a side to fill you up, although they are all incredible so I would advise to try at least one if you visit. The chicken is cooked perfectly and tastes delicious; it comes as standard with a sauce of your choice but the secret coating mix is so good that you really don't need it – I actually mainly used mine as a condiment for my fries! I tried one of the gins which was also delicious and a great way to wash down my meal with a lighter drink.
All in all we had a great evening and it's safe to say that Yard and Coop is one of my favourite restaurants in the city, the price, quality and atmosphere are unbeatable. If you love chicken then forget Nando's and head here – you will not regret it.
Check out the Yard and Coop website here, or follow them on Facebook for regular updates and events here.
LL x
*This post is in collaboration with Rowena Lee PR & Yard and Coop so a huge thank you to them for providing such delicious food – as ever, all opinions are my own.