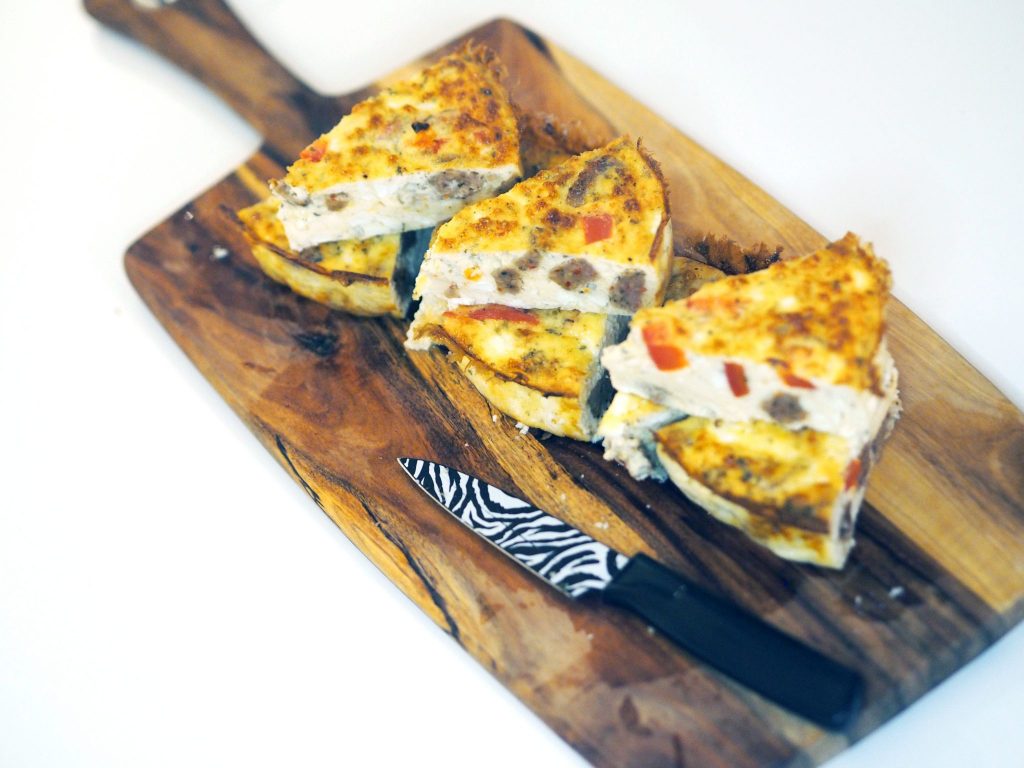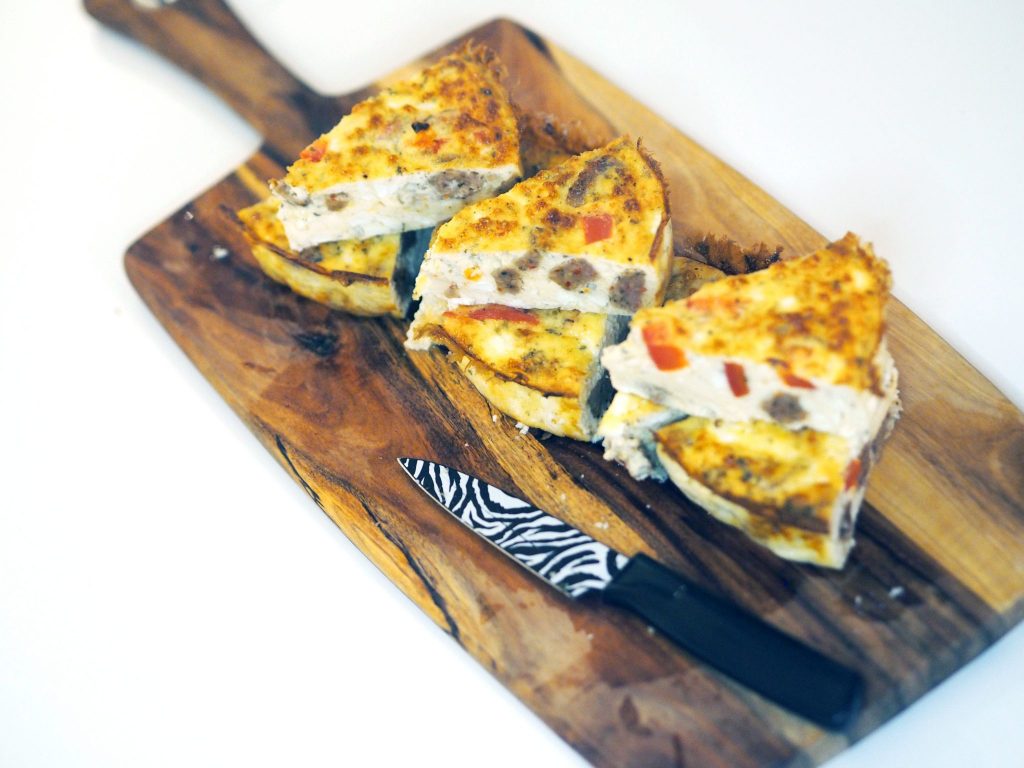 You may have seen my previous recipe post in collaboration with Grandad's Sausages, where I showed you how to create a herby sausage pasta dish – perfect for a hearty warming dinner.
Grandad's Sausages are a family business originating from Bury in Lancashire that has been in operation for over fifty years, started by Grandad Bernard. Their high-quality, artisan pork sausages come in range of mouth watering flavours including Traditional British Pork, Olde English, Pork and Leek, Lincolnshire, Cumberland and award-winning Pork and Bury Black Pudding.
They also produce other delicious flavours, including Fiery Chilli, Italian, Moroccan, Pork and Garlic and Pork and Apple. Working with Grandad's Sausages, I selected three of their sausage flavours to bring you a series of recipes and ideas for creating dishes with them.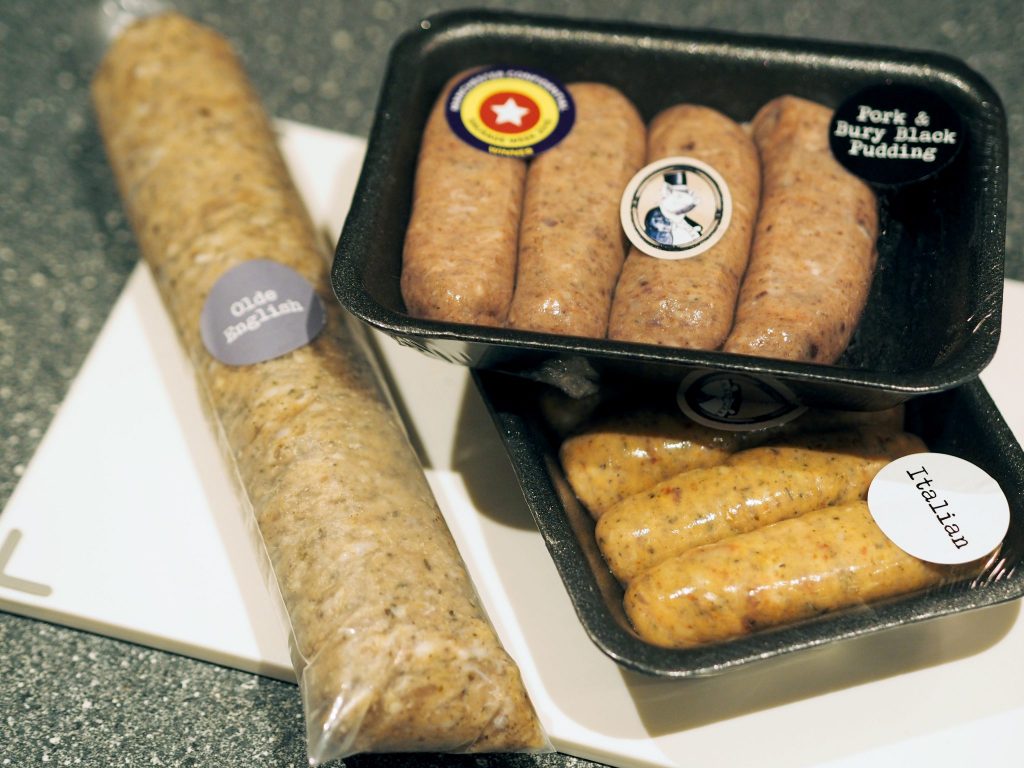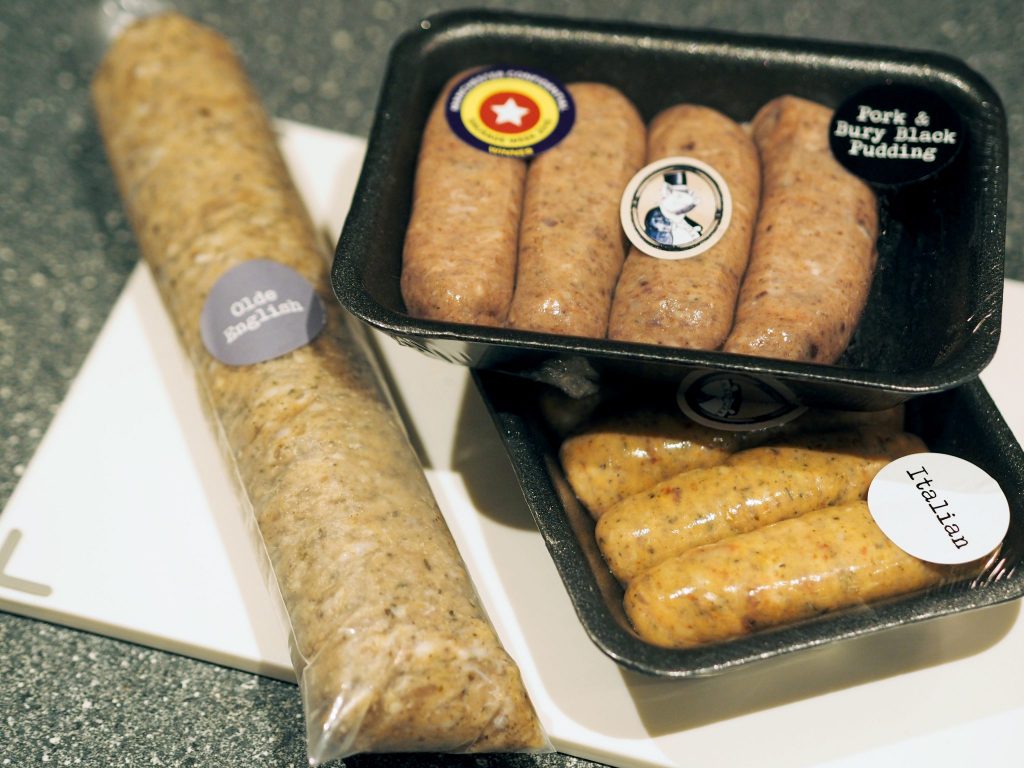 In my previous recipe post I used the Olde English Sausage to create a hearty pasta dish, so I wanted to do something a little different with the other two packs of sausages to show you guys different ways to cook with sausages.
In this post I am using the delicious Italian Sausages to show you how to make an incredibly simple dish that is suitable for breakfast, lunch and dinner! It only requires a handful of ingredients, making it super easy to throw together, and it can be made ahead of time for those mid-week lunches or an on-the-go snack. I am also using the Bury Black Pudding Sausages for a standard breakfast dish that is loved by all.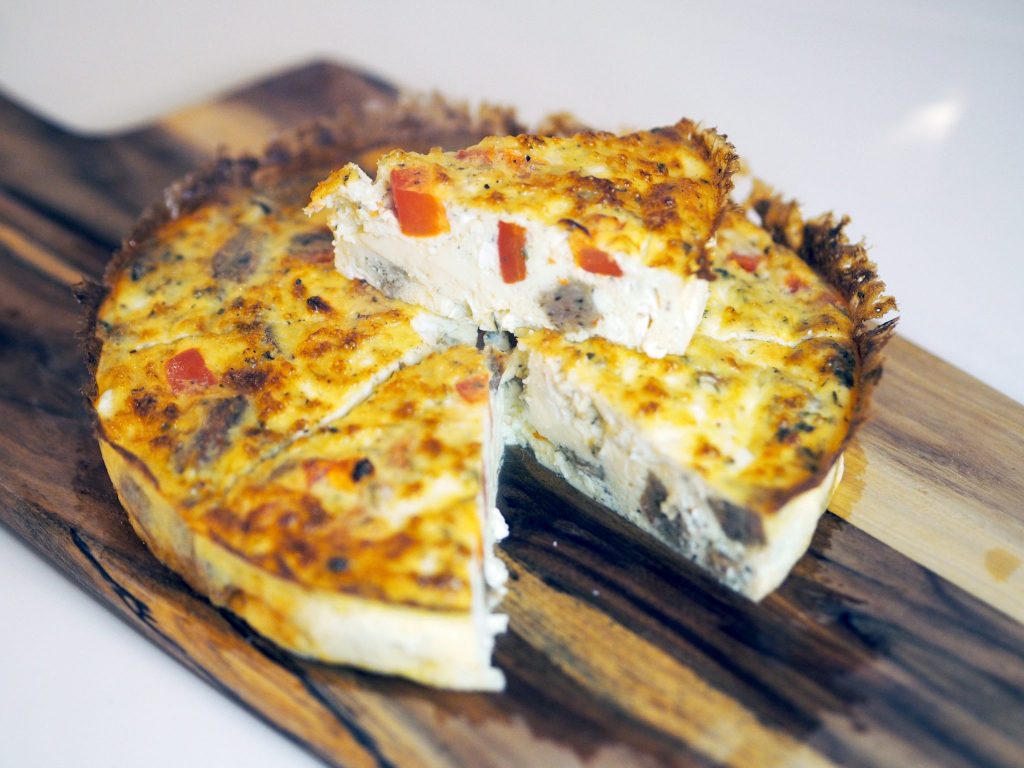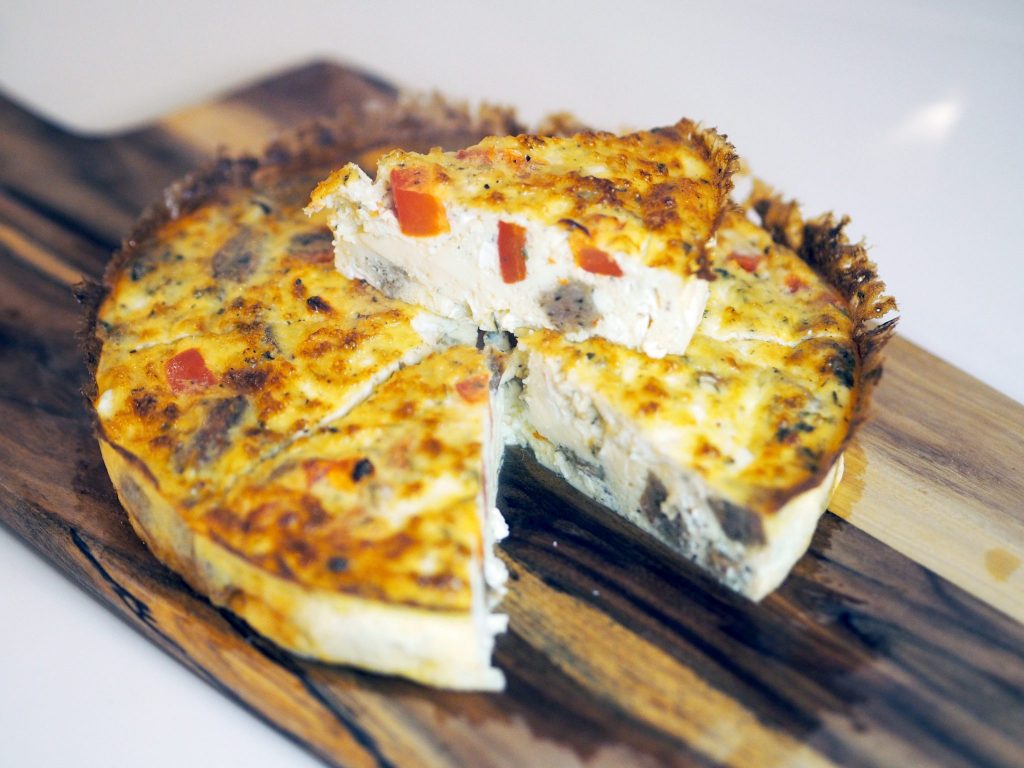 First up – Crustless Quiche with Italian Sausage and Red Pepper.
This is perfect to cook ahead, and can be eaten hot or cold, not to mention the fact that it is super versatile and can be made with pretty much whatever filling you like.
Ingredients
(makes 8 pizza sizes slices)
6 eggs
300g Cottage Cheese
80g Grated Cheddar Cheese
Grandad's Sausages – Italian
Red Pepper
Method
– You will need to cook the sausages separately to ensure they are cooked through. You can either oven bake and then slice into small chunks, or cut them up and fry on the hob. If you are frying on the hob it is great to add in your veggies here when the sausages are almost done, but you can also add them raw if you prefer.
– Crack your eggs into a large bowl and whisk together.
– Add the tub of cottage cheese, as well as the grated cheddar, and mix everything together thoroughly.
– Add in your quiche ingredients – so here I added the chopped sausage and the red pepper. You can basically add whatever you like here so throw in whatever you fancy.It is a great way of getting your veggies in too – maybe try adding some spinach, broccoli or courgette to get those greens into your daily diet.
– Finally, pout the mixture into a round oven tin; I just used an 8″ cake pan but you can use any size or shape tin that is deep enough for the quiche. Bake for about 30 minutes on 190°C/170°C Fan/Gas 5, or until the quiche is firm to the touch.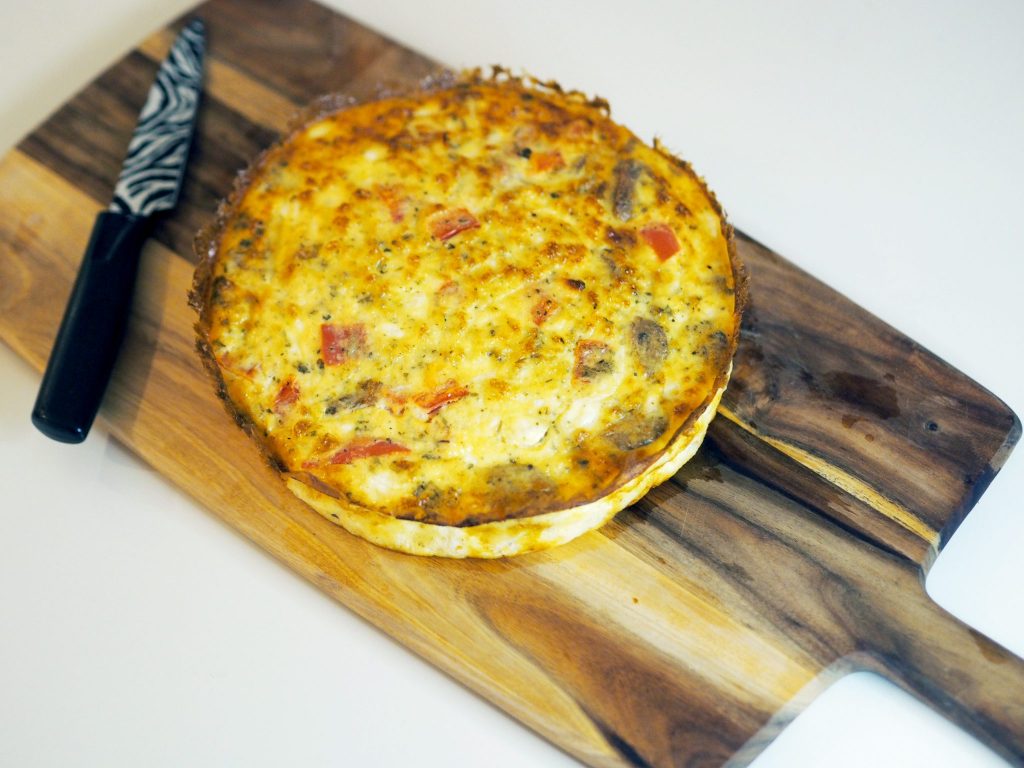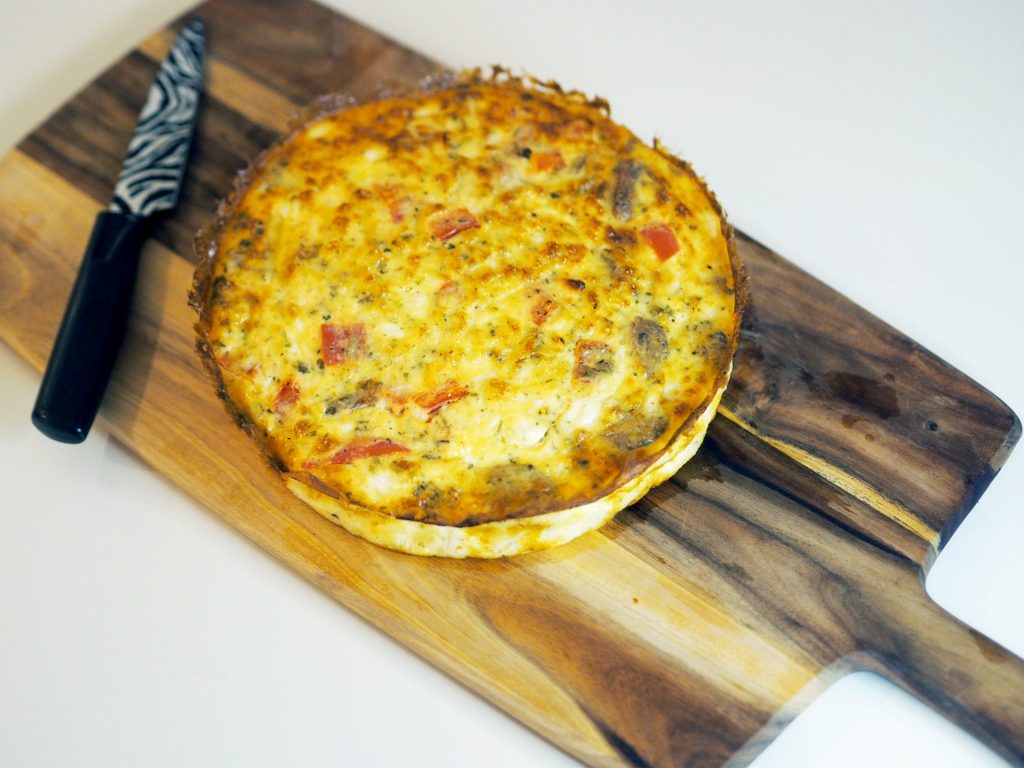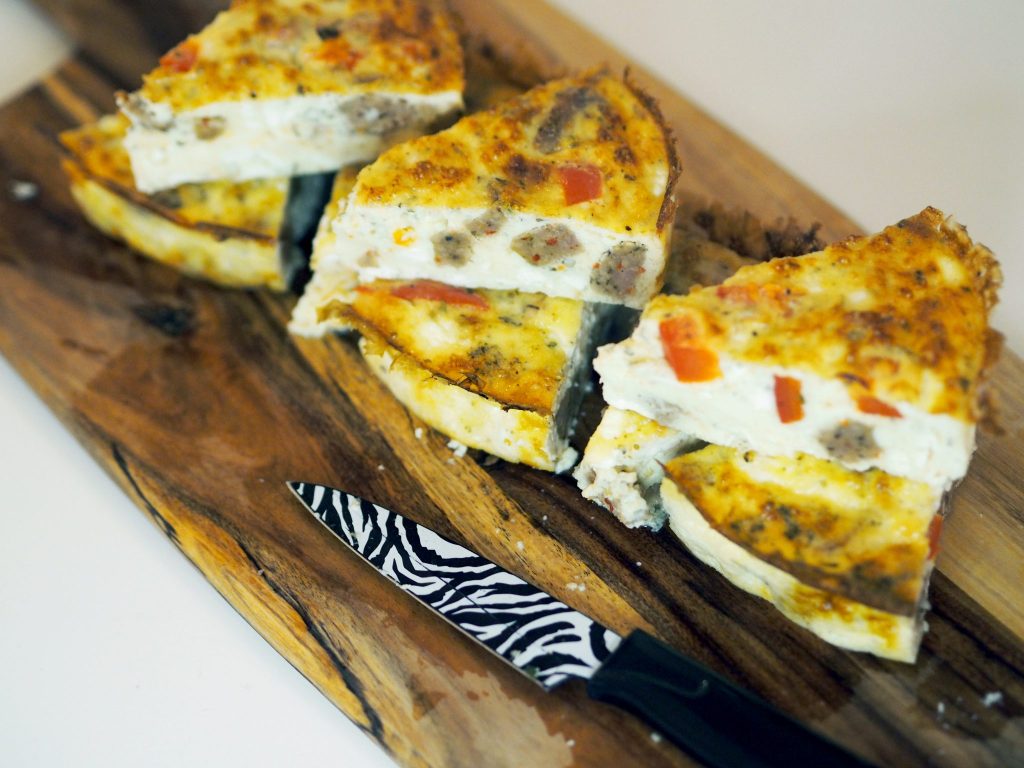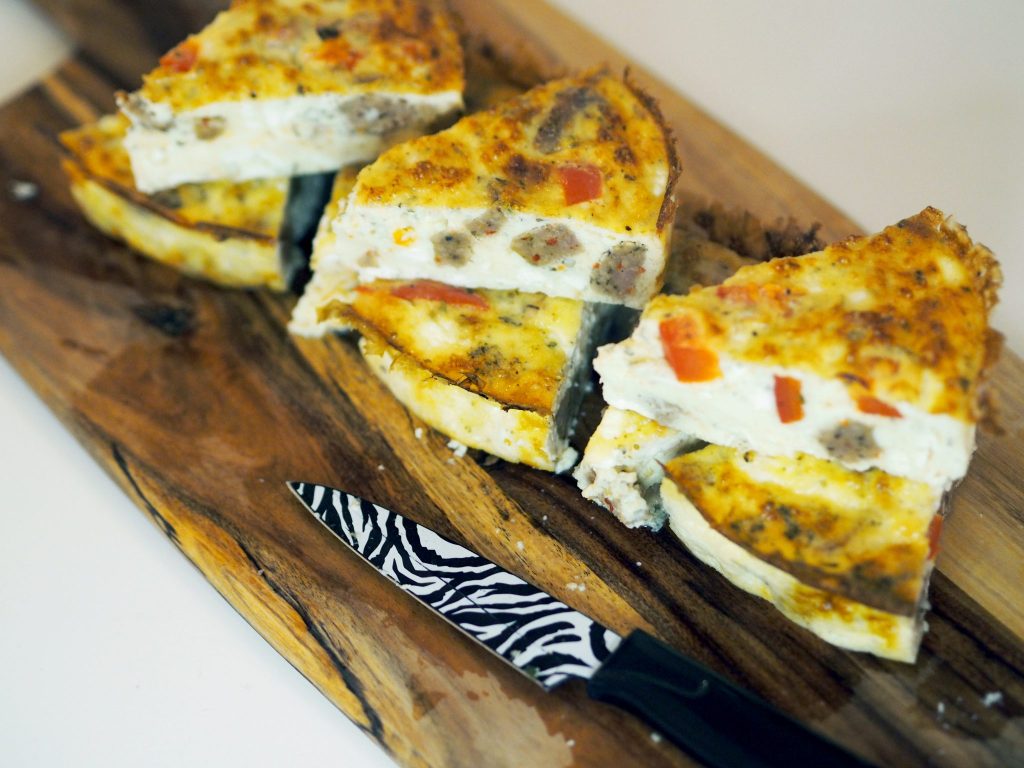 Honestly this recipe just could not be simpler. After making this is has immediately become one of my new staple meal prep dishes to throw together on Sundays for the week ahead. It is also a great idea for a buffet or party food, and you could make a range of flavours with different sauces – I like to have mine with some guacamole, sour cream and spicy salsa on the side for a Mexican twist.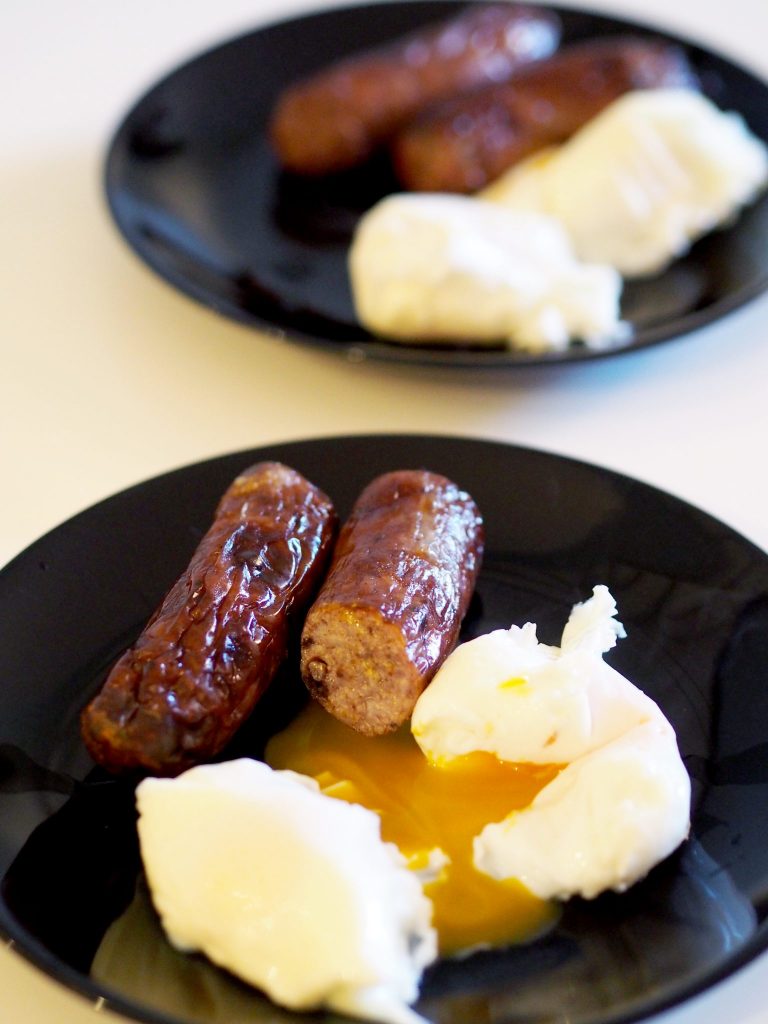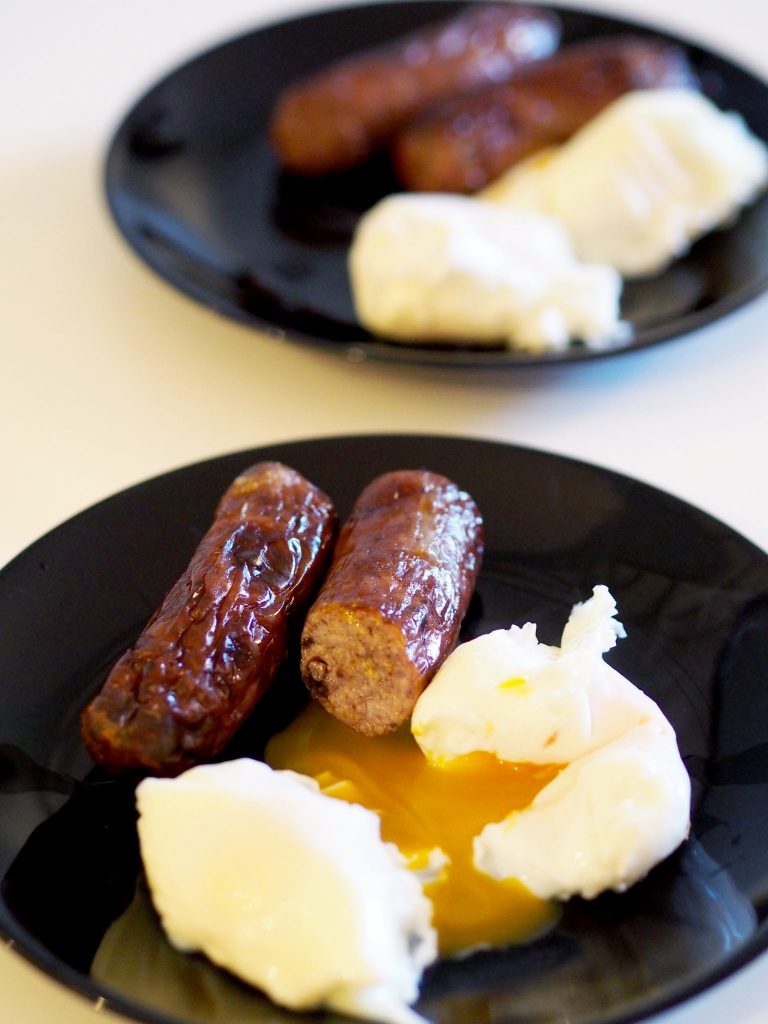 Last but not least – for the award winning Bury Black Pudding Sausages, I decided to just put together a simple yet delicious weekend breakfast. Eggs are certainly a trending food of the moment, and a good poached egg for breakfast is one of my favourite ways to start the day. After making some quite different recipes with the other two packs of sausages, for this final dish I decided to go simple. In fact this isn't a recipe at all – I just couldn't not give these sausages a mention!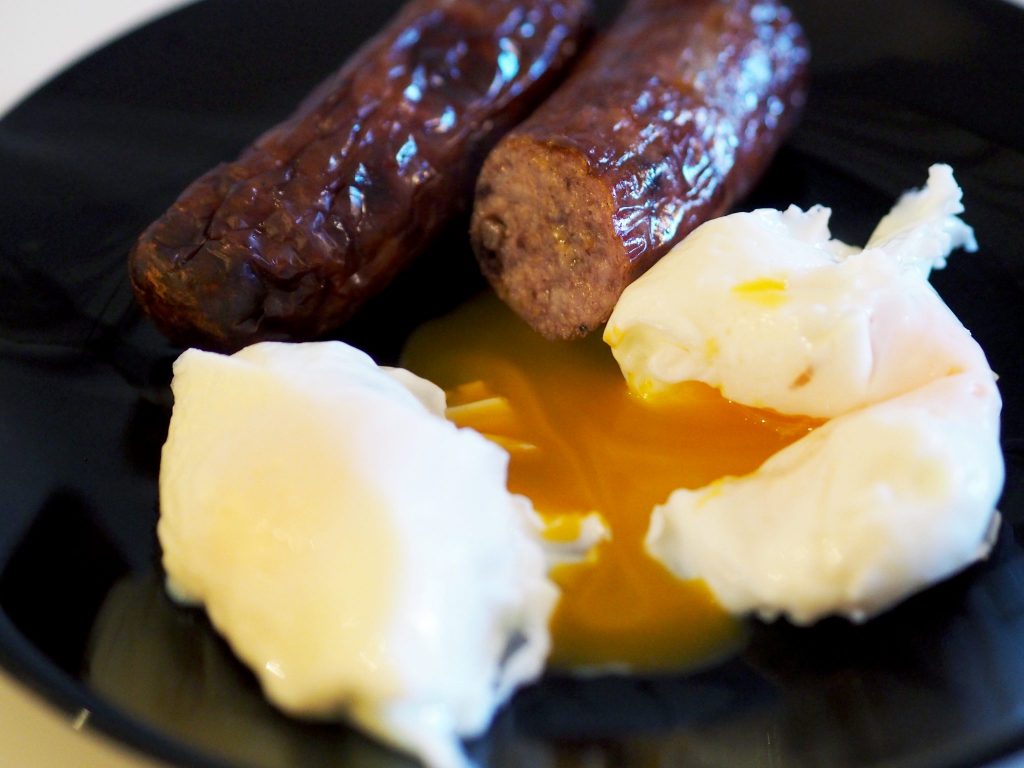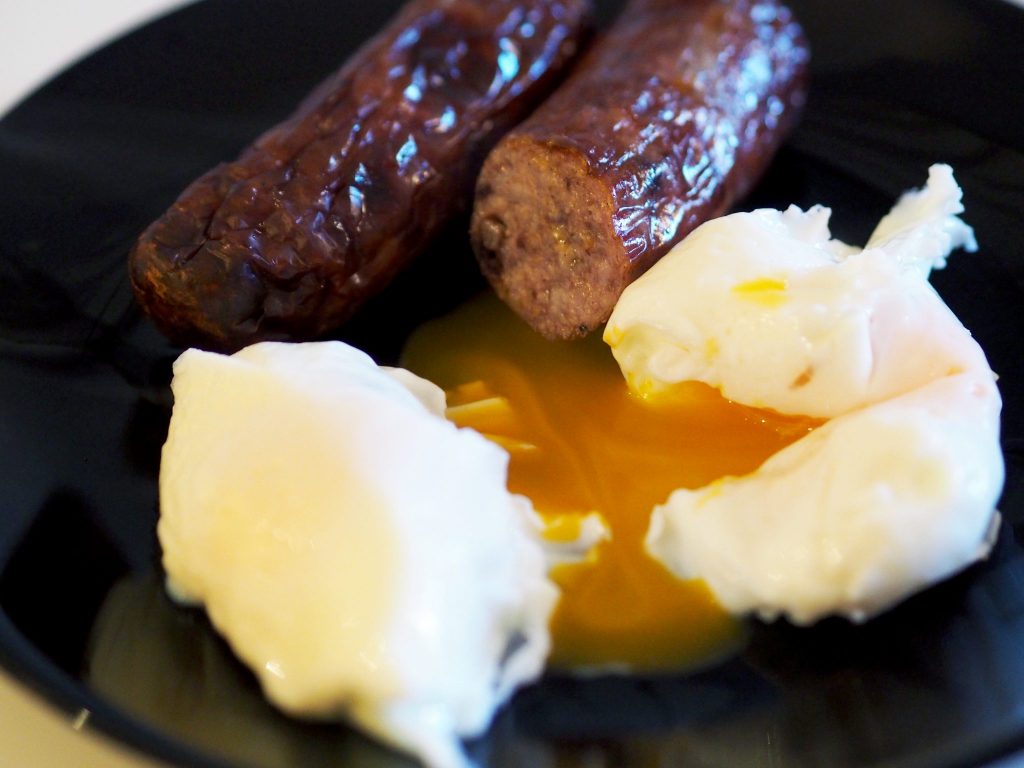 The award winning Pork and Bury Black Pudding Sausages can speak for themselves, so I believe they should be the star of the show. They are perfect for a delicious weekend breakfast with eggs however you like them, and would in fact just make the perfect sausage sandwich. Both the smell and flavour is delicious, with the flavour of black pudding coming through perfectly, but not overpowering the pork.
So there we have it – 3 great ideas for breakfast, lunch and dinner, all using the mouthwateringly-tasty Grandad's Sausages. Their range has some awesome and unusual flavours, and as you can see, they are very versatile and can be used for a whole range of dishes.
I hope you enjoyed this recipe post – let me know in the comments what you thought!
LL x
*These products were kindly gifted to me by Grandad's Sausages – all opinions are my own.