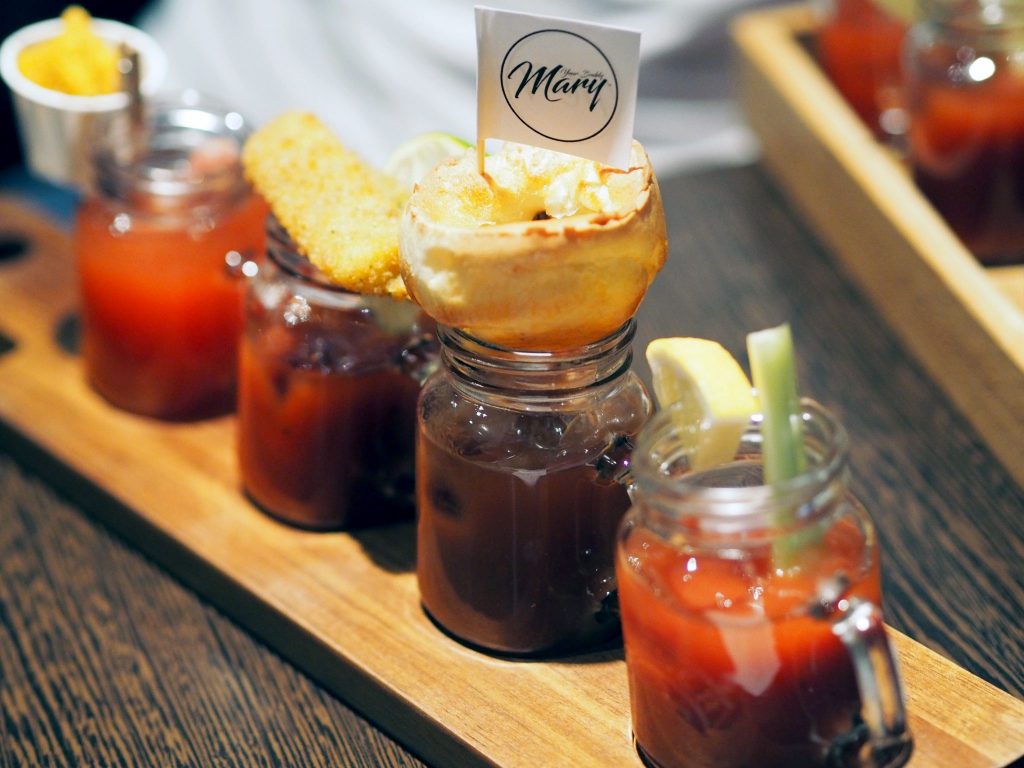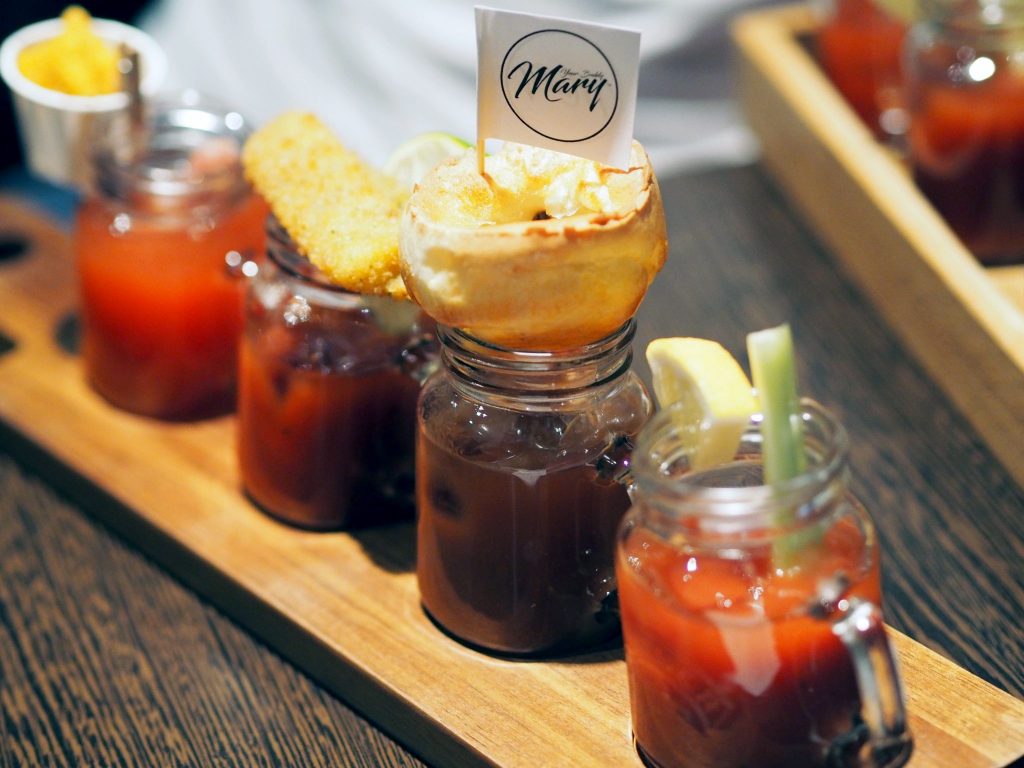 If you aren't taking part in Dry January this year then this post is certainly one for you. My birthday is in January so that's my excuse.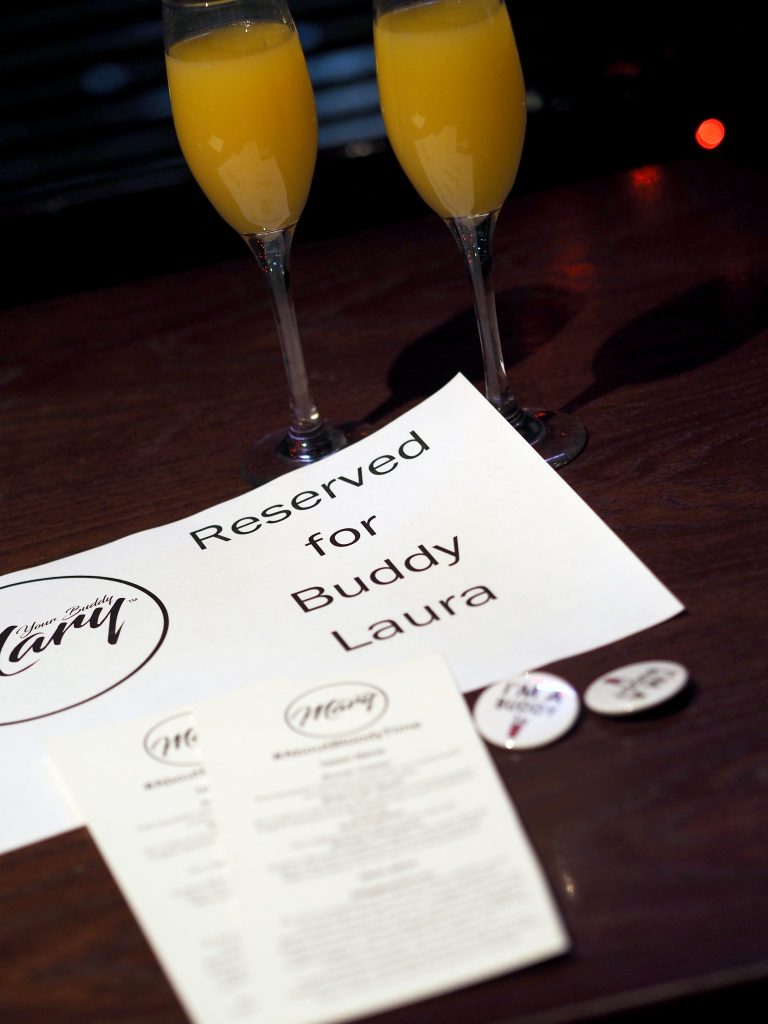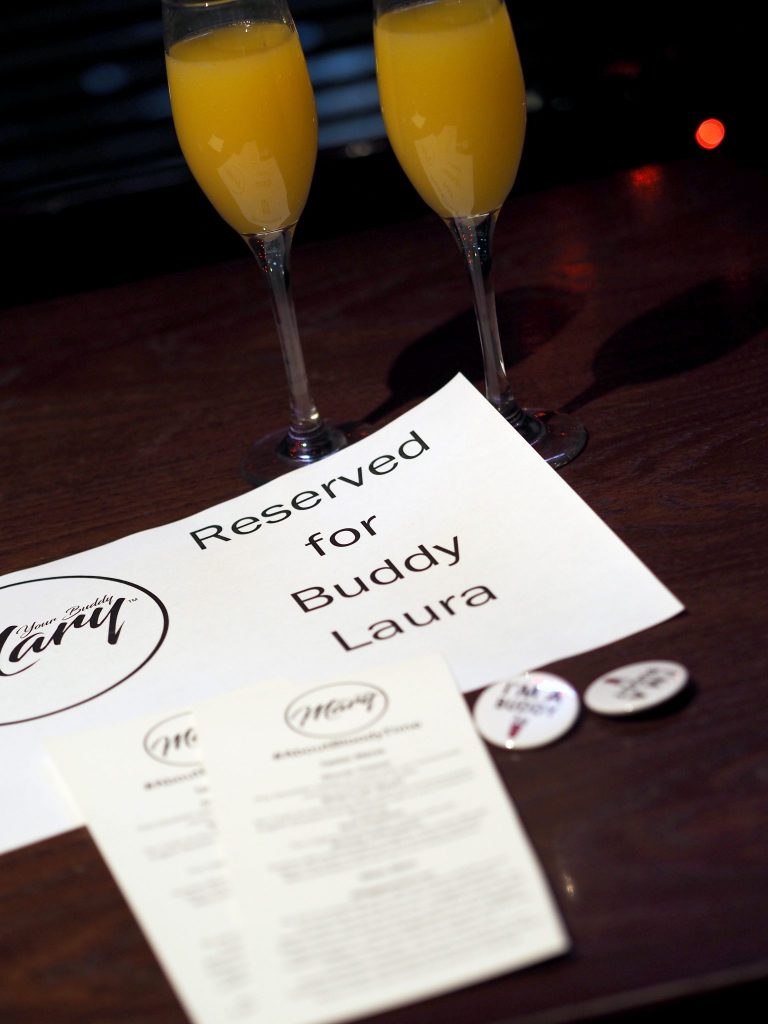 One of my favourite events of 2016 was Your Buddy, Mary – you can read my post and check out some photographs of the amazing food and drink here.
Your Buddy, Mary is a unique concept lovingly thought up by Chief Buddy and Bloody Mary enthusiast – Simon Burgess. 2017 sees the arrival of 'About Bloody Time'; an afternoon event providing both food and drink to cure you of that painful hangover. I had the pleasure of attending one of the first sessions, and it was too good not to share with those who are also partial to a weekend tipple or five.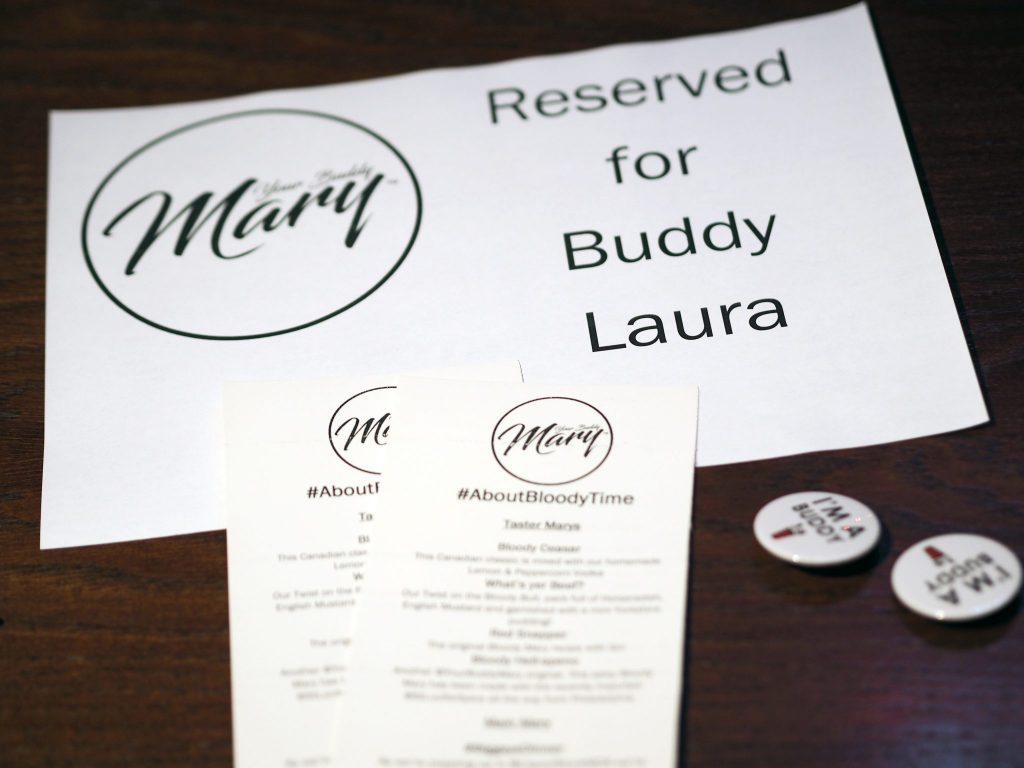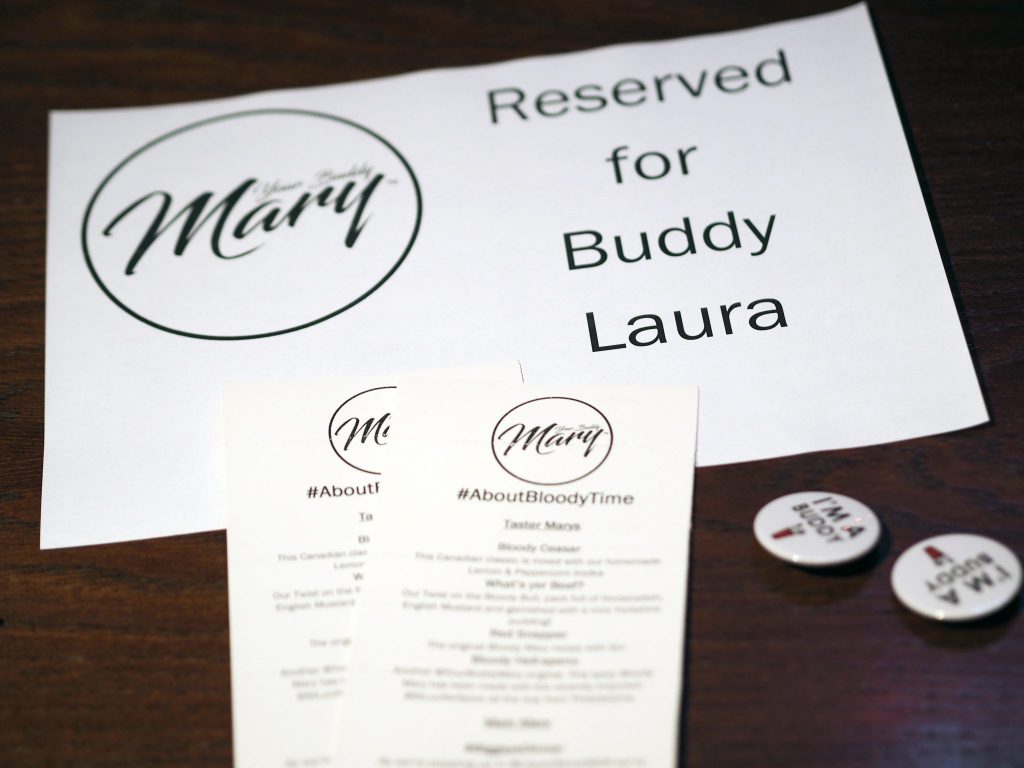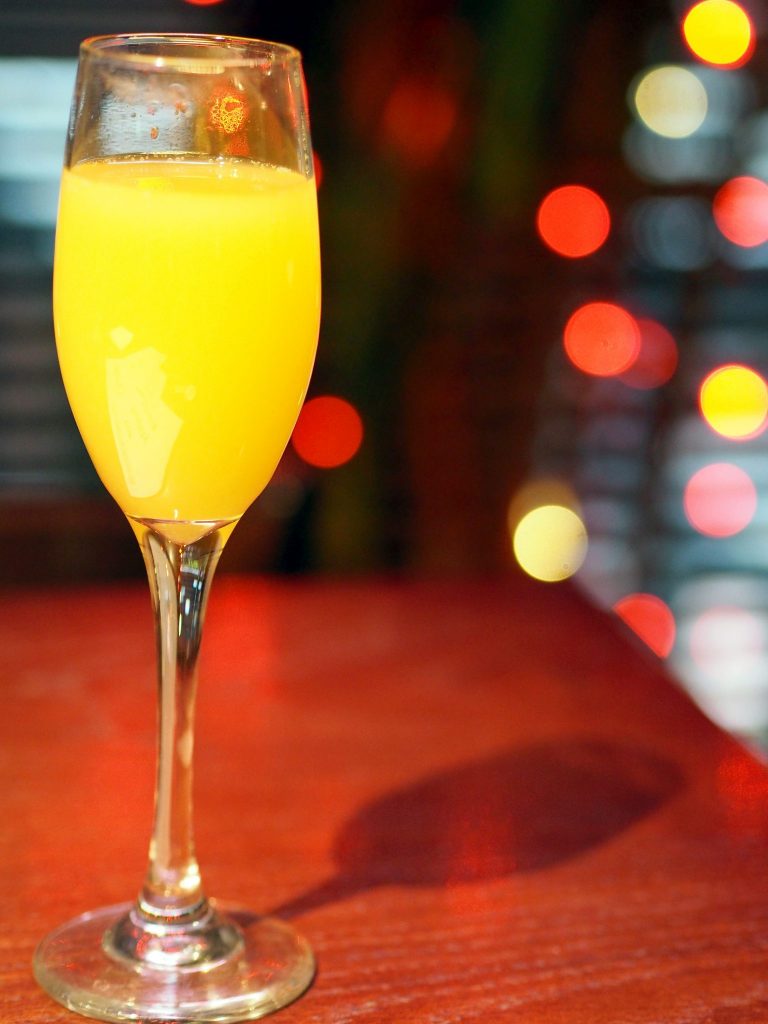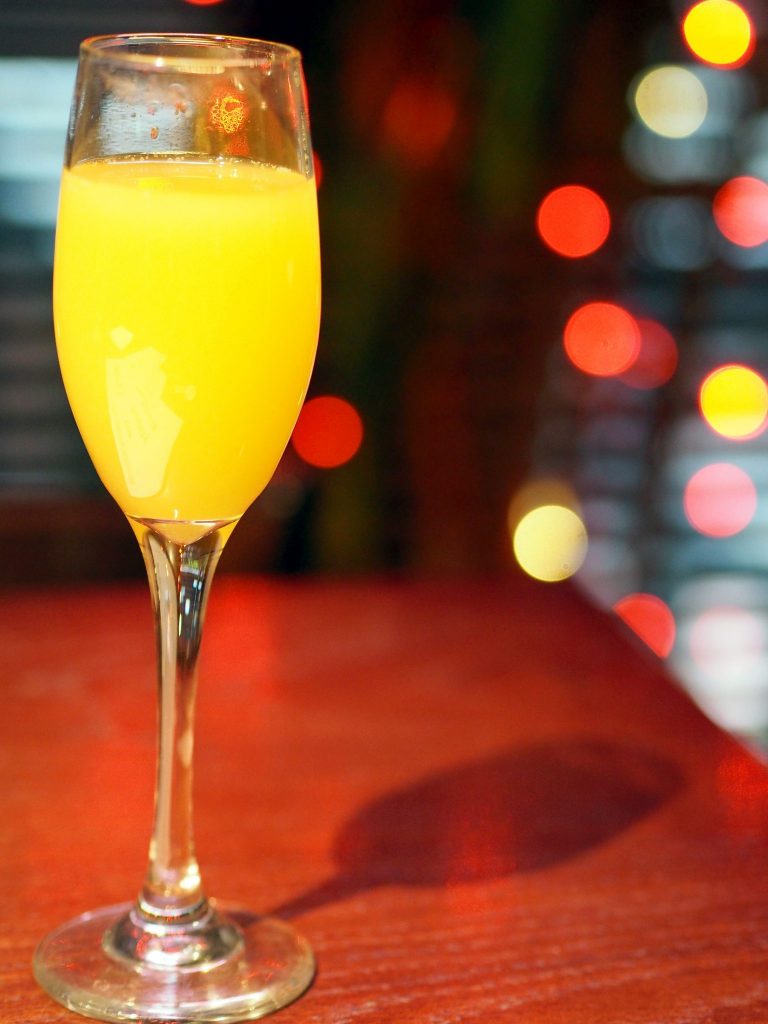 Myself and Jonny were kindly invited to attend the event at The Liquor Store, just off Deansgate. Upon arrival I got overly excited about my personalised name reservation, and we settled in with a mimosa. Simon came over for a quick catch up and to talk through the event with us; one of the main selling points of Your Buddy, Mary for me is Simon's enthusiasm. His love for the drinks and the brand really come across in everything he does, and after a quick conversation myself and Jay were both eager to see the creations we would get to try.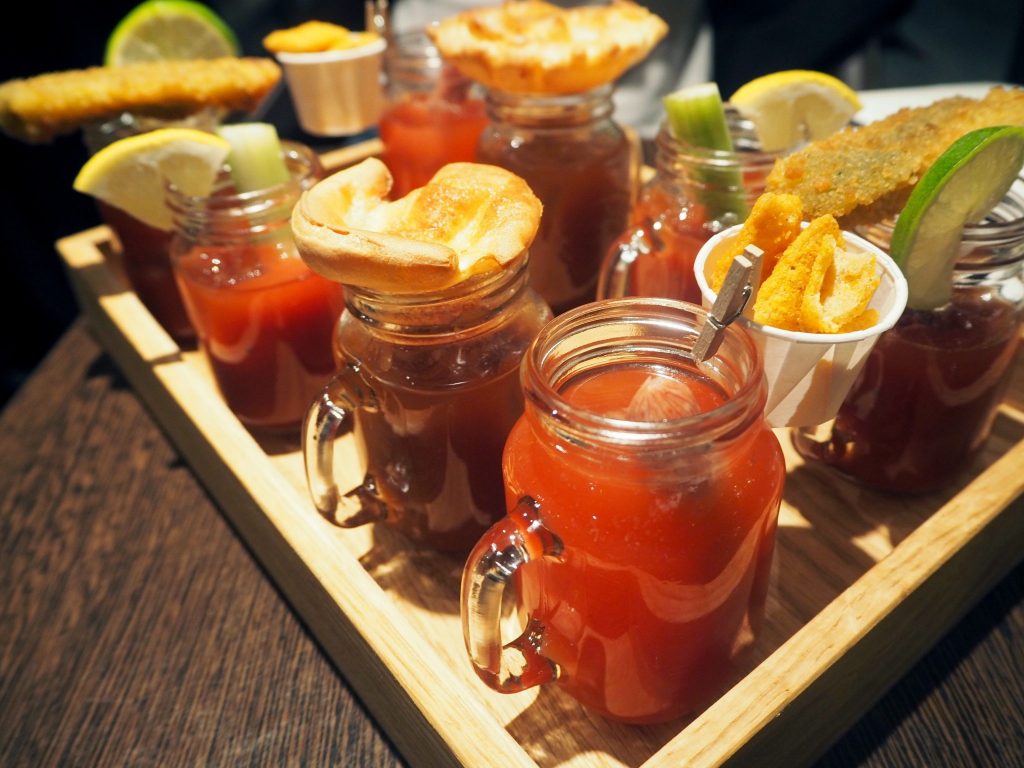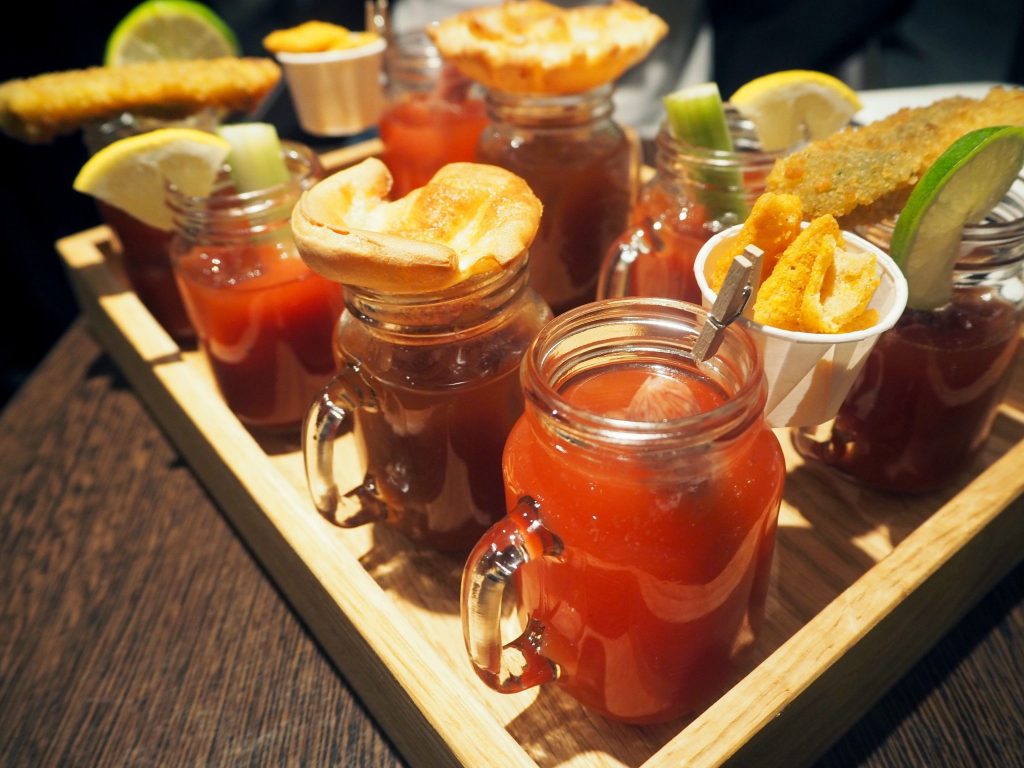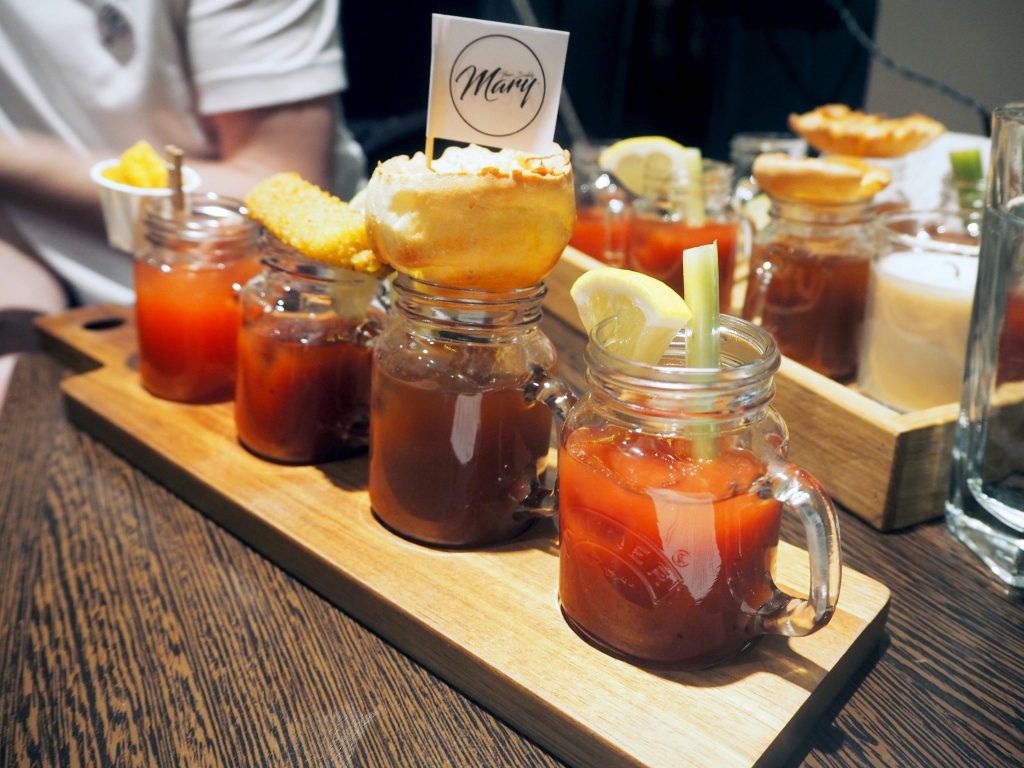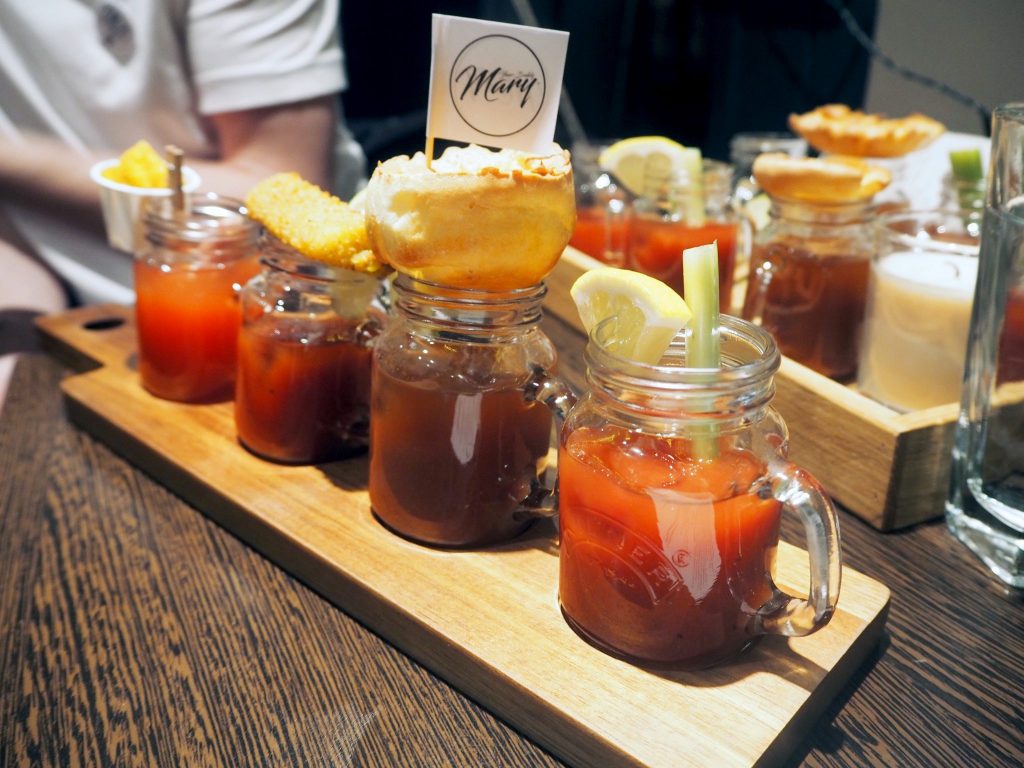 The presentation of everything, as it was last time, was perfect. Everything put in front of you is so delicious looking and 'Instagrammable', and you can hear the gasps of excitement as each table is presented with their drinks. We were first treated to a tray of smaller taster drinks, each served in a super cute mason jar, and with the perfect garnish to match. The menu consisted of:
Bloody Ceasar – A Canadian classic mixed with homemade Lemon & Peppercorn Vodka, with a garnish of salami and a tiny paper bowl filled with scampi fries, attached to the glass with a mini peg.
What's yer Beef? – A twist on the Bloody Bull, packed full of horseradish, English mustard and garnished with a Yorkshire pudding.
Red Snapper – The original Bloody Mary recipe with Gin, served with the classic celery and a slice of lemon.
Bloody Hell-apeno – A spicy Bloody Mary made with recently imported St Lucifer Spice, all the way from Philadelphia. This one had a jalapeño popper to garnish – my fave!
I think my favourite was the Red Snapper, but they were all delicious in their own way, and the flavours just worked together perfectly. If you don't like Bloody Marys, or know someone who doesn't, then this may be the way to change their opinion. Before my first event it was never really a drink of choice for me, but as soon as I tasted them I was a convert. Plus, learning about all the different flavours and elements of the drink really sells it, as many people probably just think of Bloody Marys as vodka and tomato juice with a stick of celery – which doesn't sound too appealing.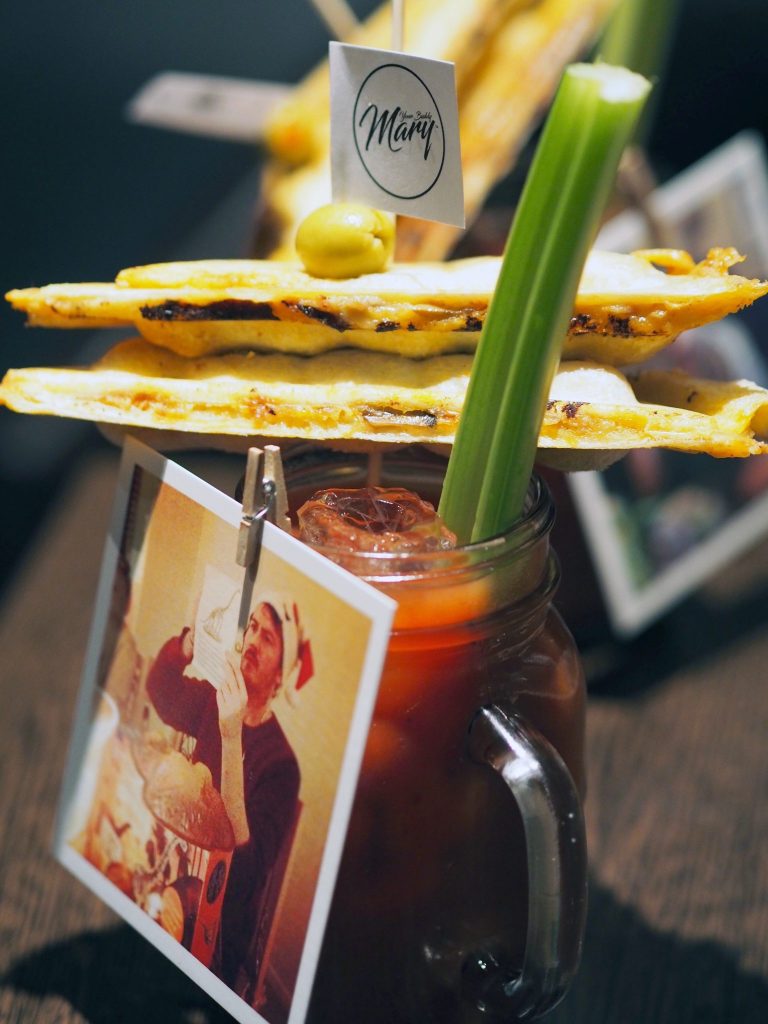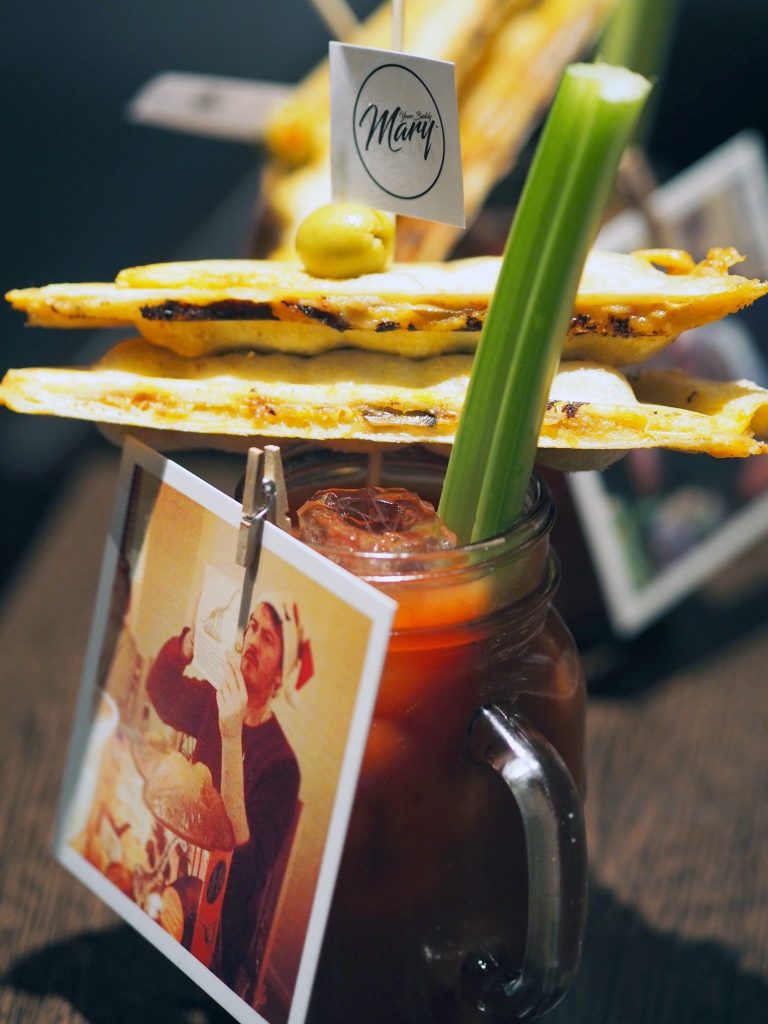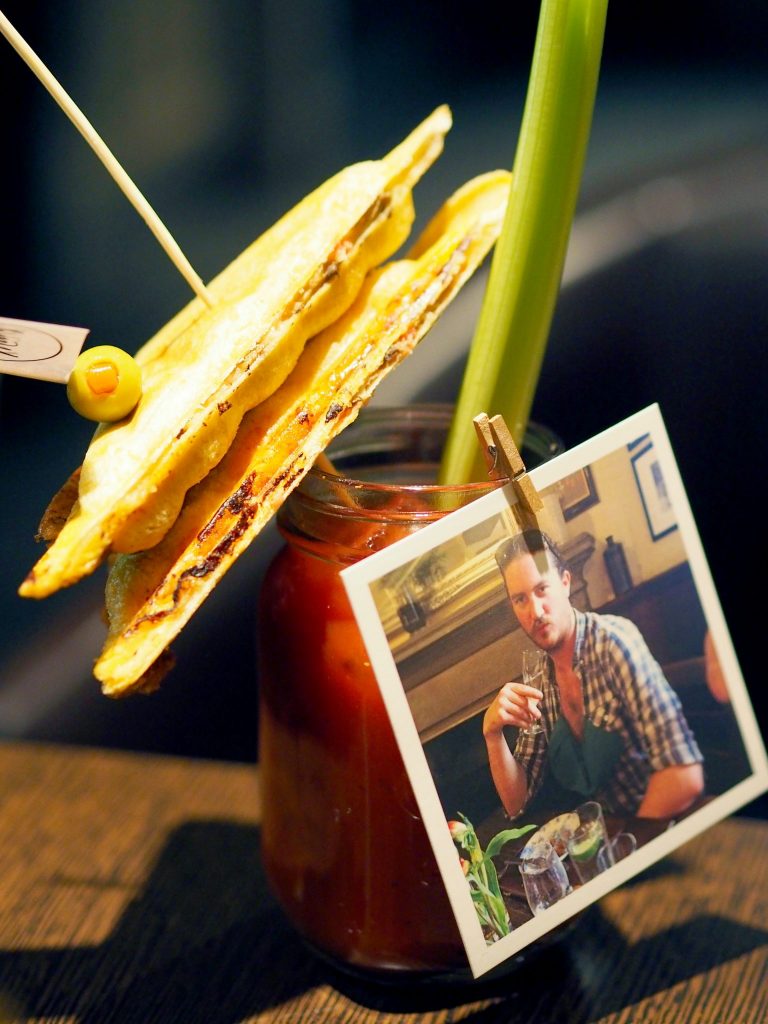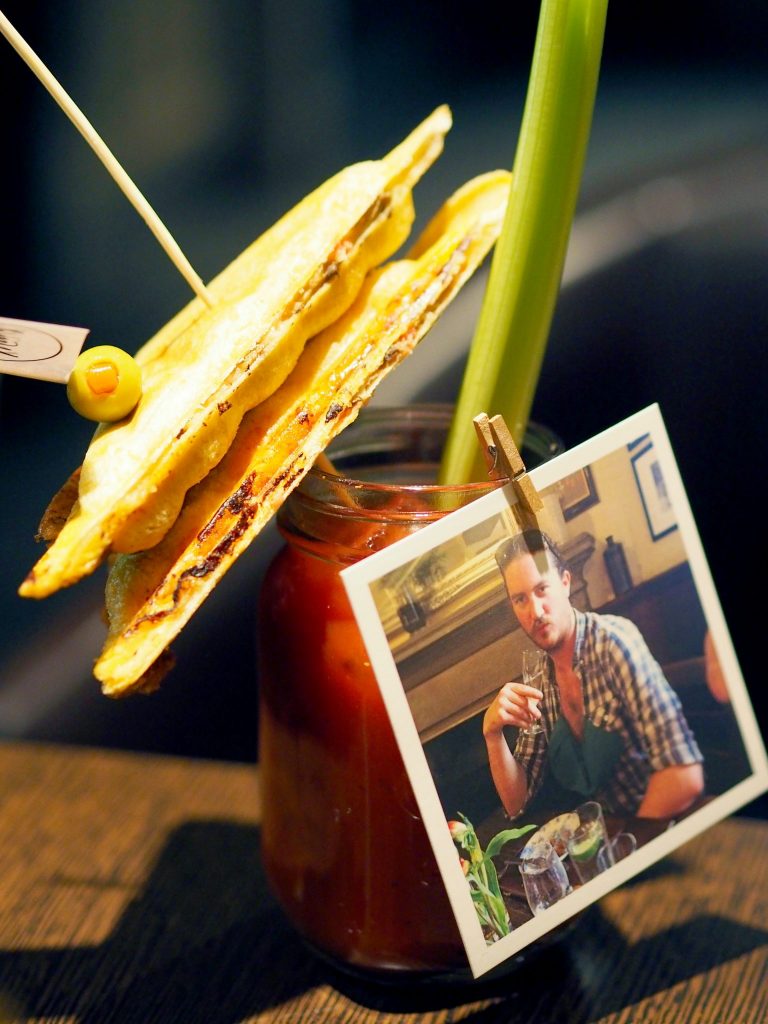 The second half of the experience was the show piece. We were all presented with a full size Bloody Mary in a large mason jar, complete with the epic garnish of a breakfast toastie – a twist on the #InBreakfastPizzaWeCrust, which you can see here in my last Your Buddy, Mary post. The toastie was oozing with cheese, and contained all the breakfast favourites and some Bloody Mary spice, making for the perfect naughty breakfast treat and hangover cure. There was polaroid-style images pegged to each of our drinks, with a different photograph of one of Liquor Store's legendary bar tenders – Biggsy, who this course was aptly named after: 'BiggsysDinner'.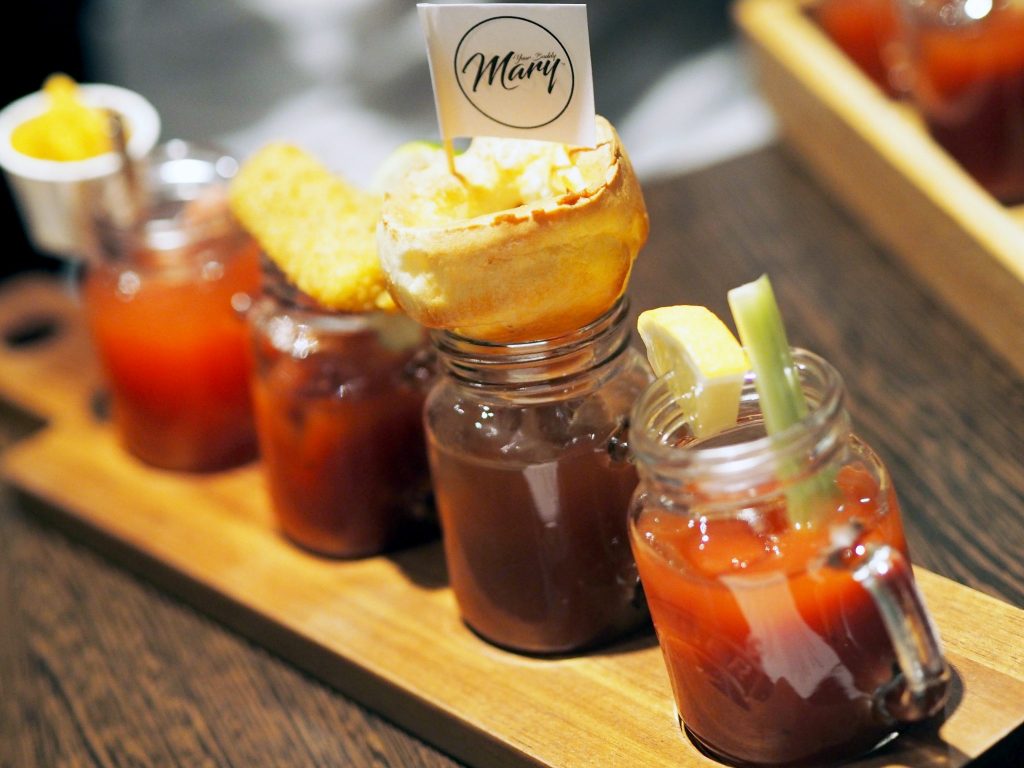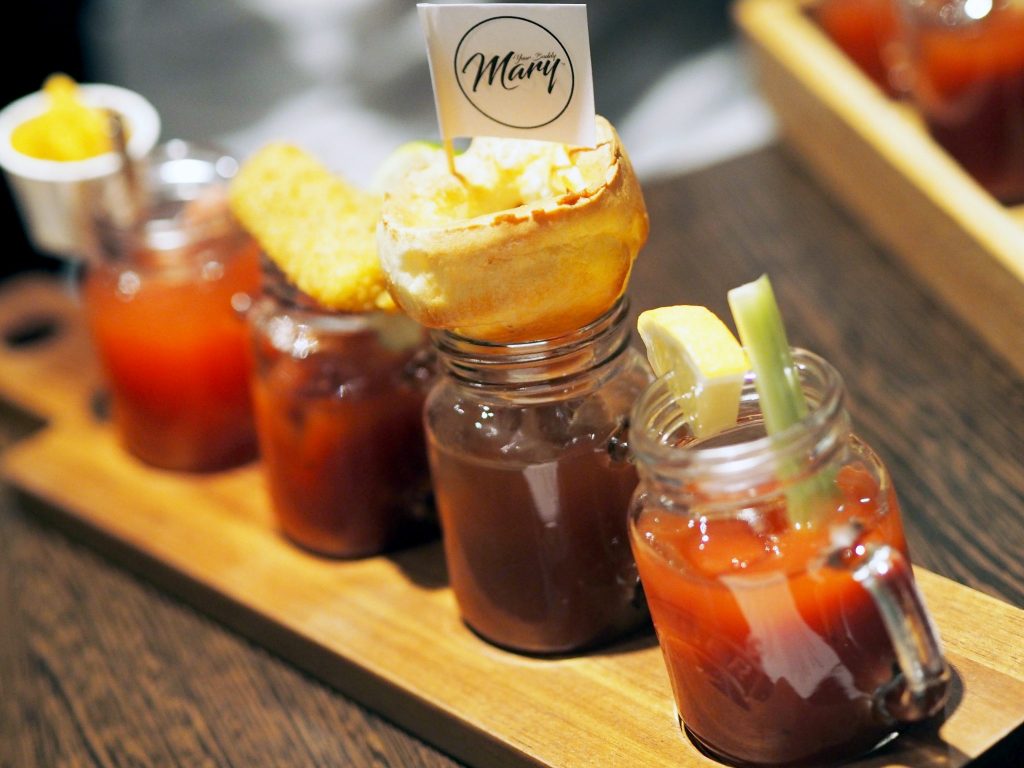 All in all this was another amazing and thoroughly enjoyable event from Your Buddy, Mary. The thought and time put into each and every item on the menu really shows, and the event itself is such a great idea; we had loads of fun, and it is the perfect way to get over that weekend hangover.
It's also an awesome idea to do with a group of friends – Your Buddy, Mary offer a whole range of events and bespoke packages, so if you're looking for a fun activity for a birthday or hen/stag do, or even just something a little different for you and your friends to do, check out the YBM website for more details on what they offer. The prices are all super affordable, and you 100% get your value for money plus more.
You can check out the Your Buddy, Mary website here.
And the Your Buddy, Mary Facebook here.
Cheers to hangover cures!
LL x