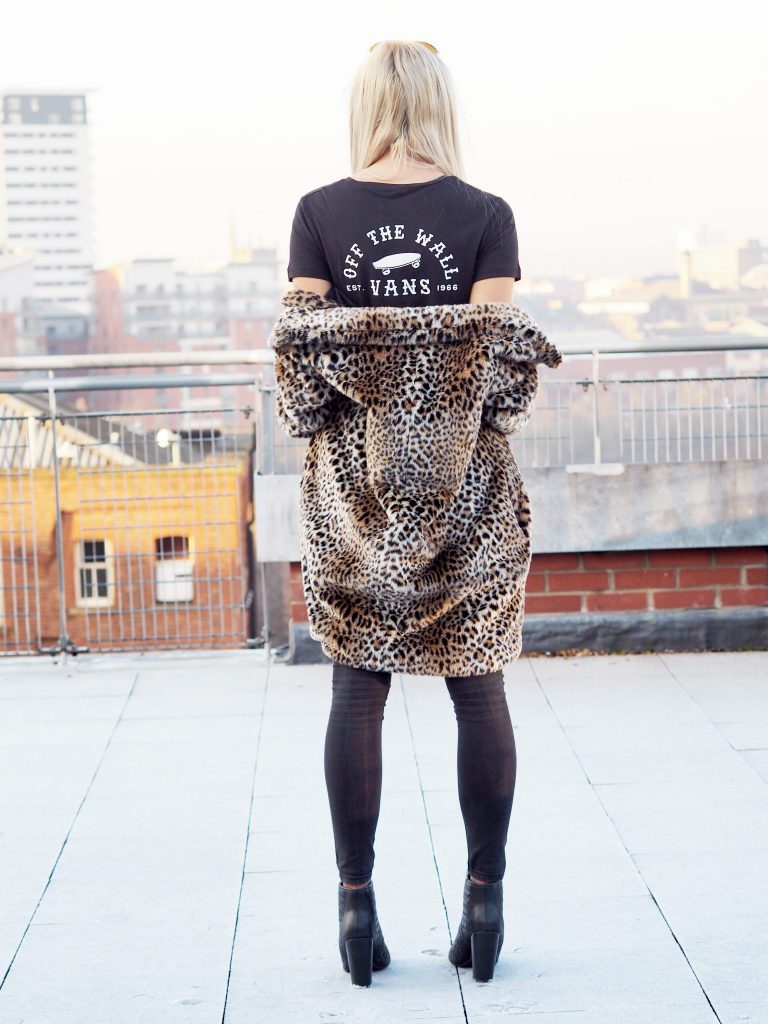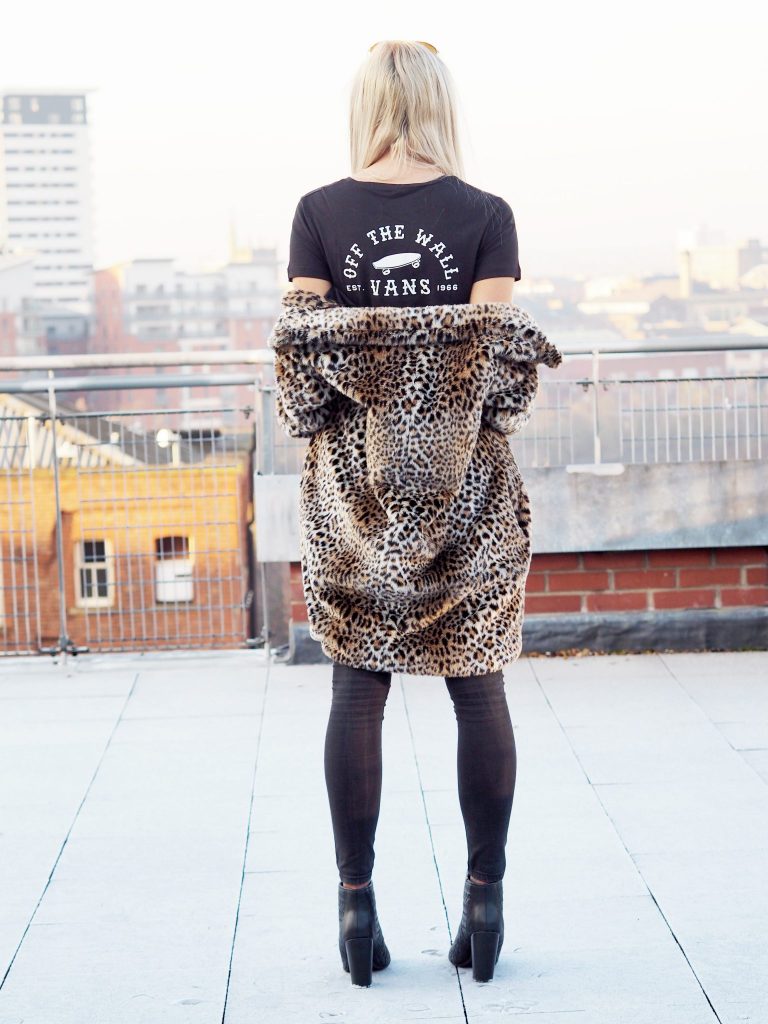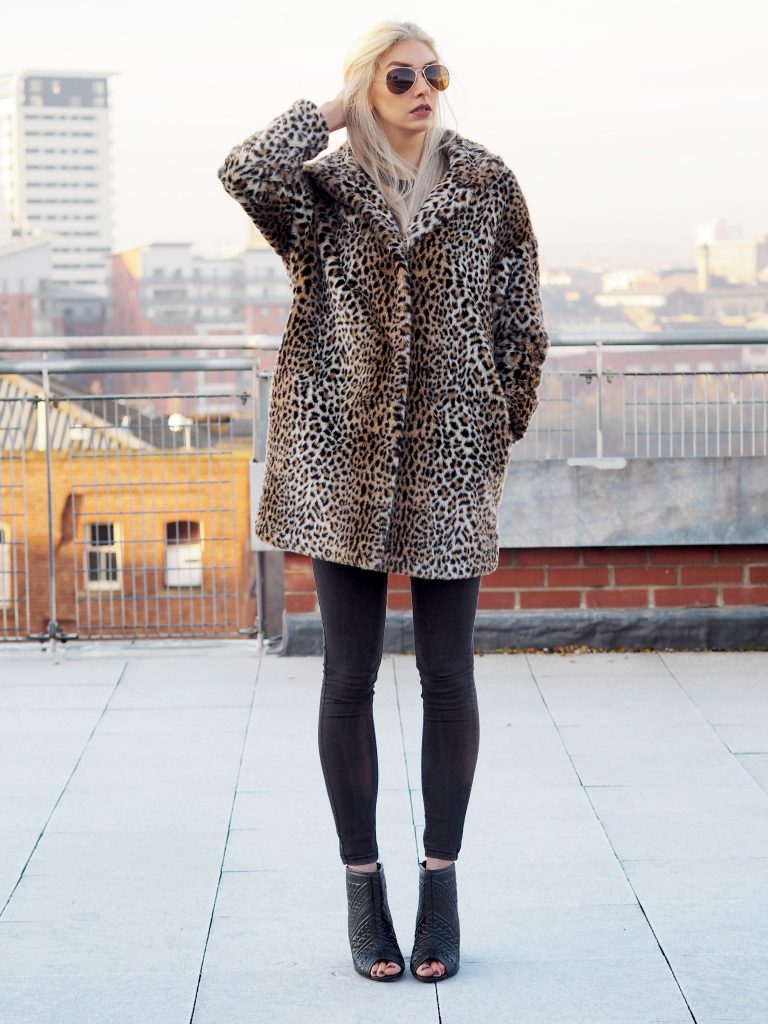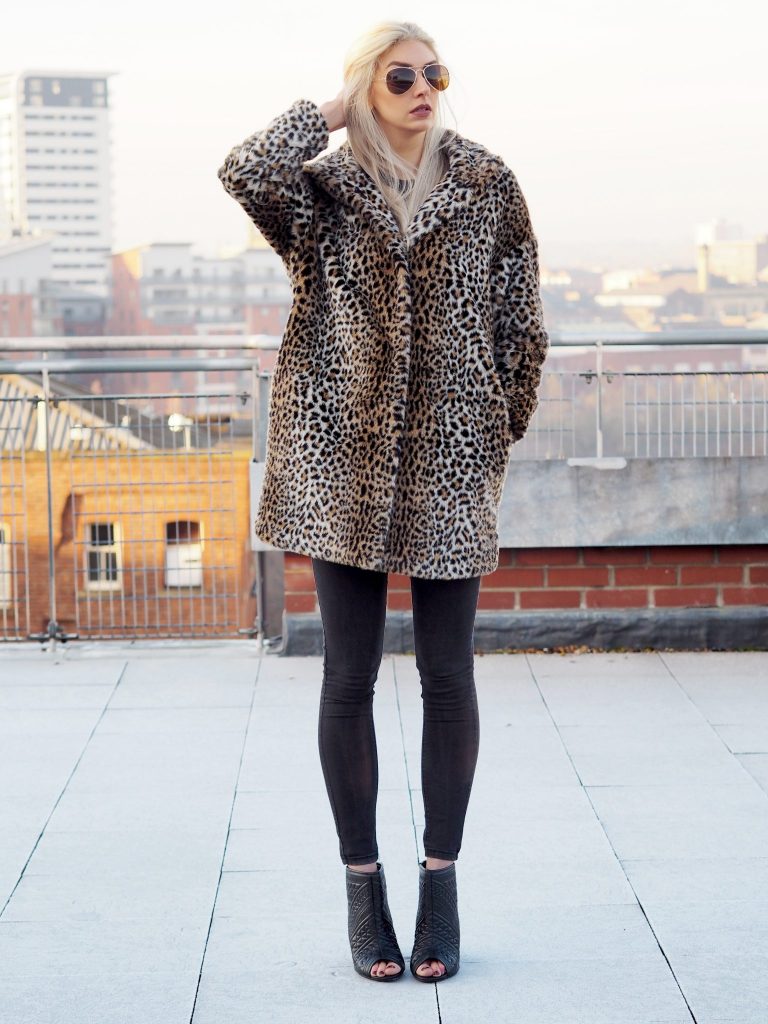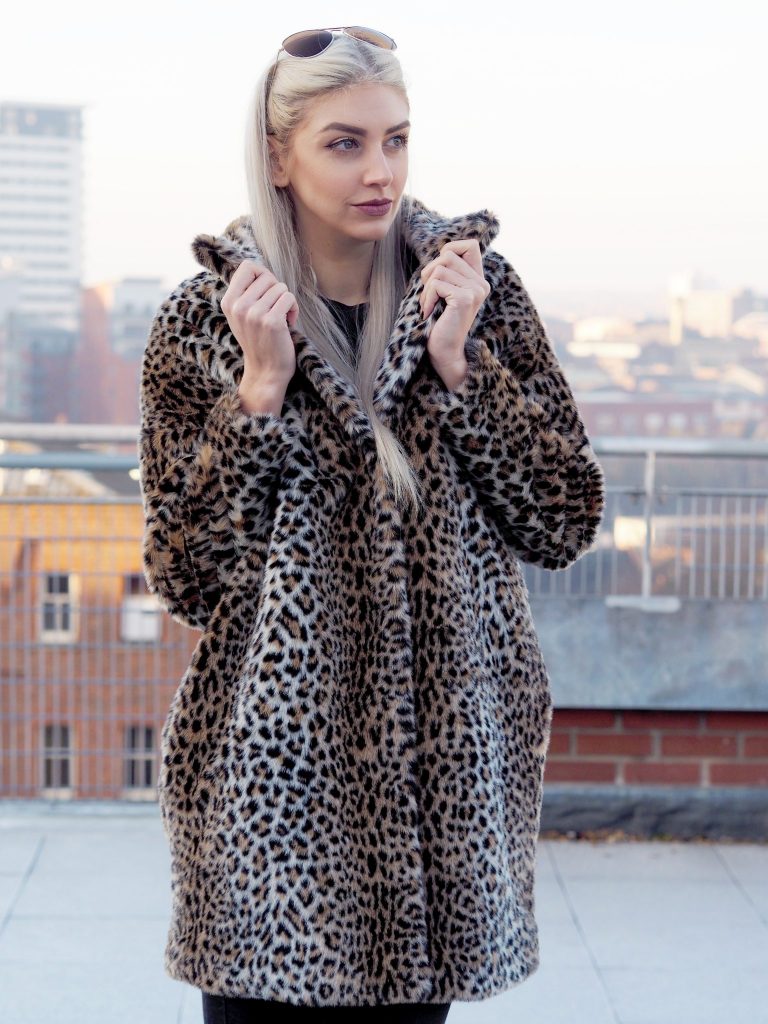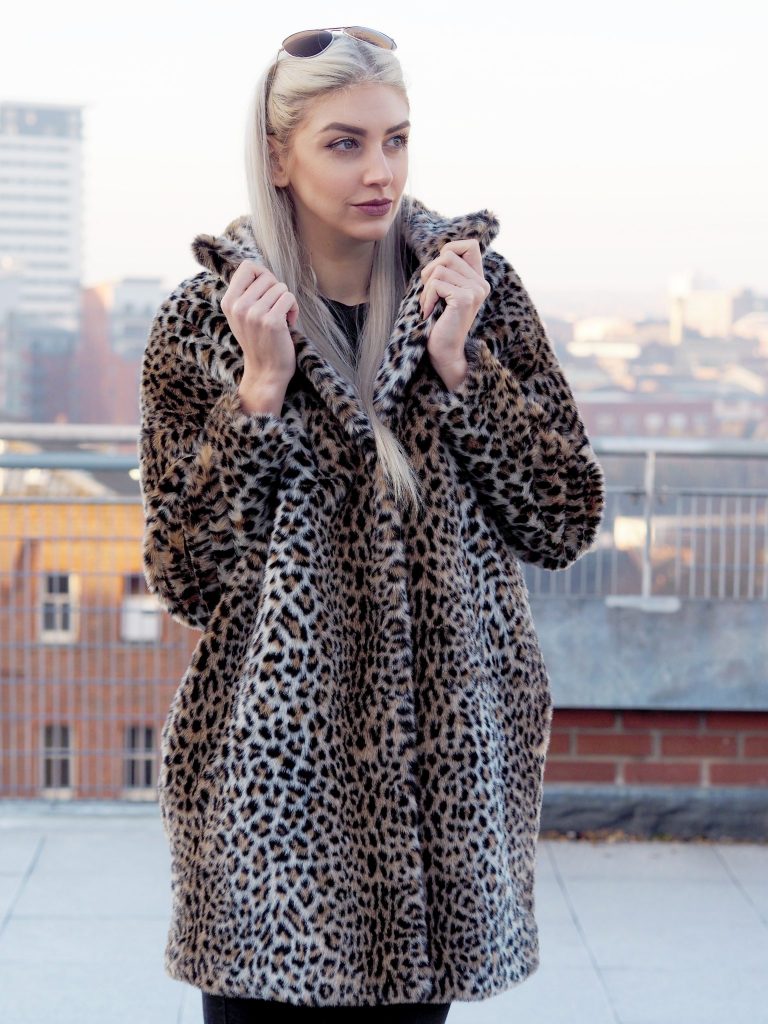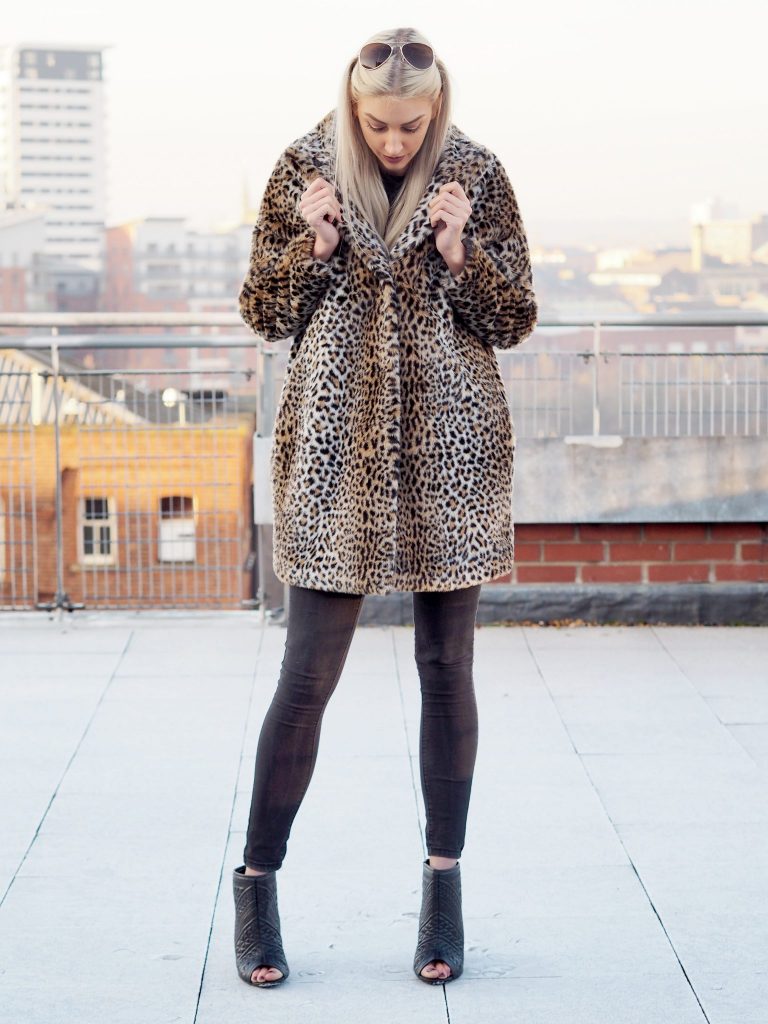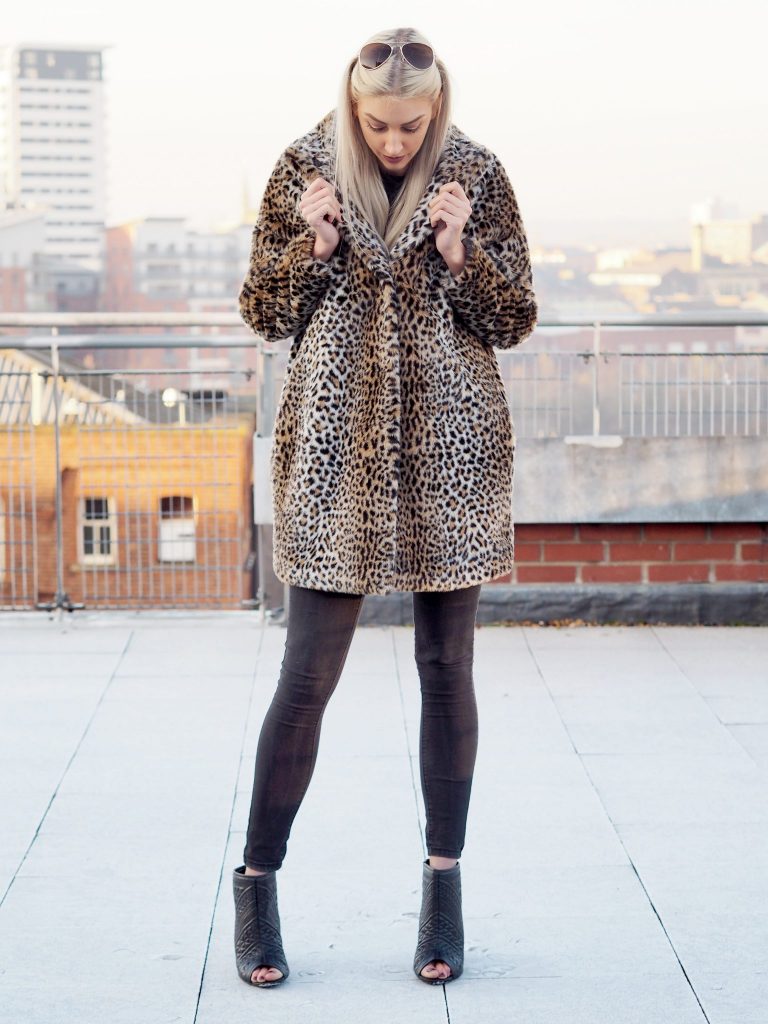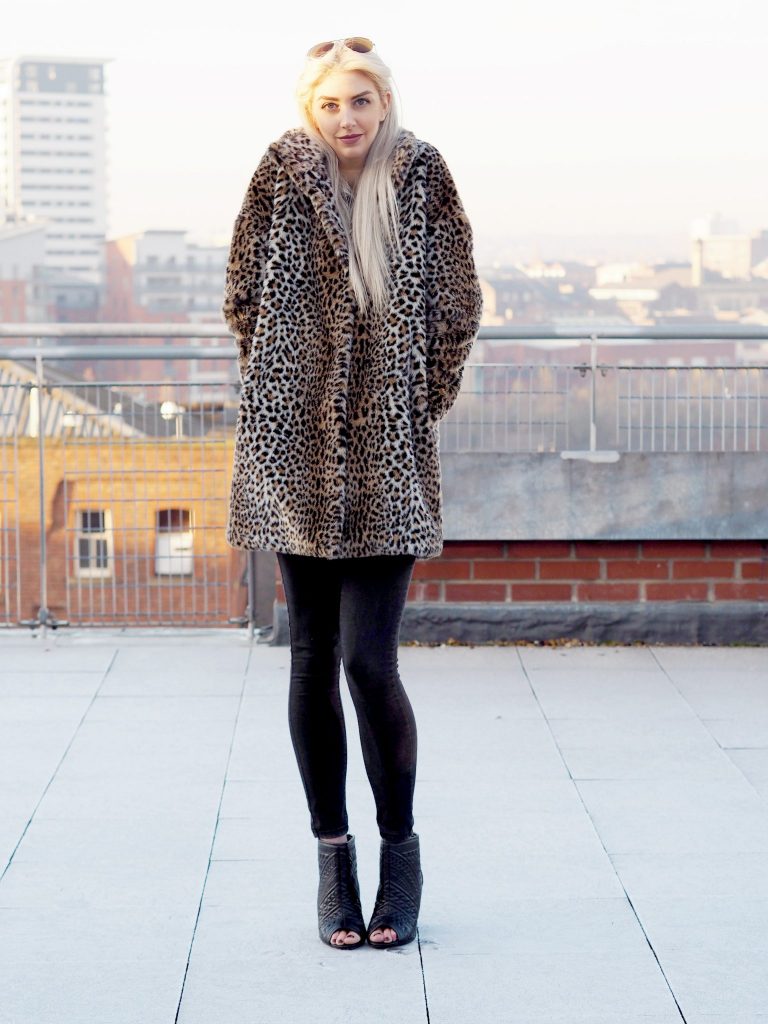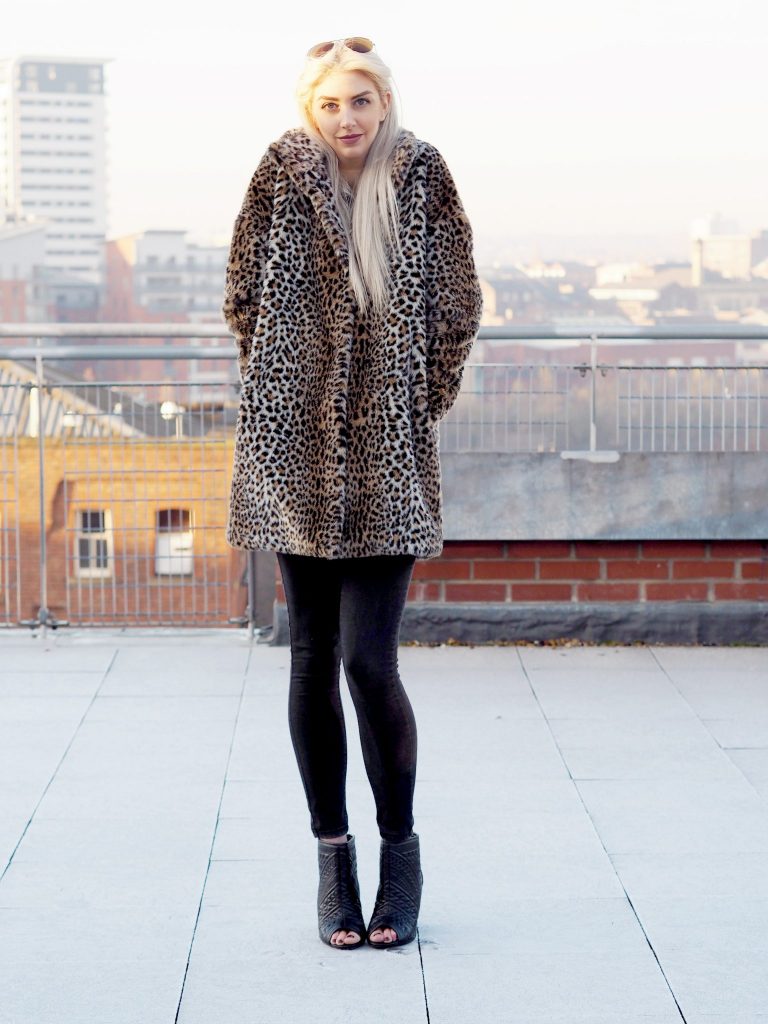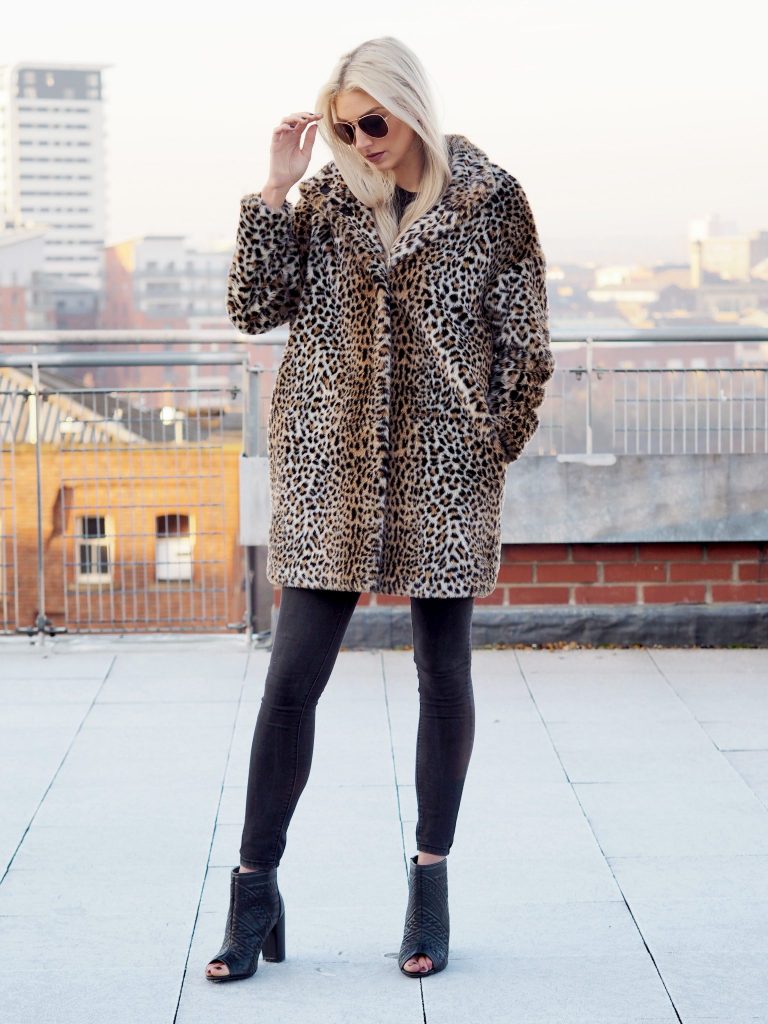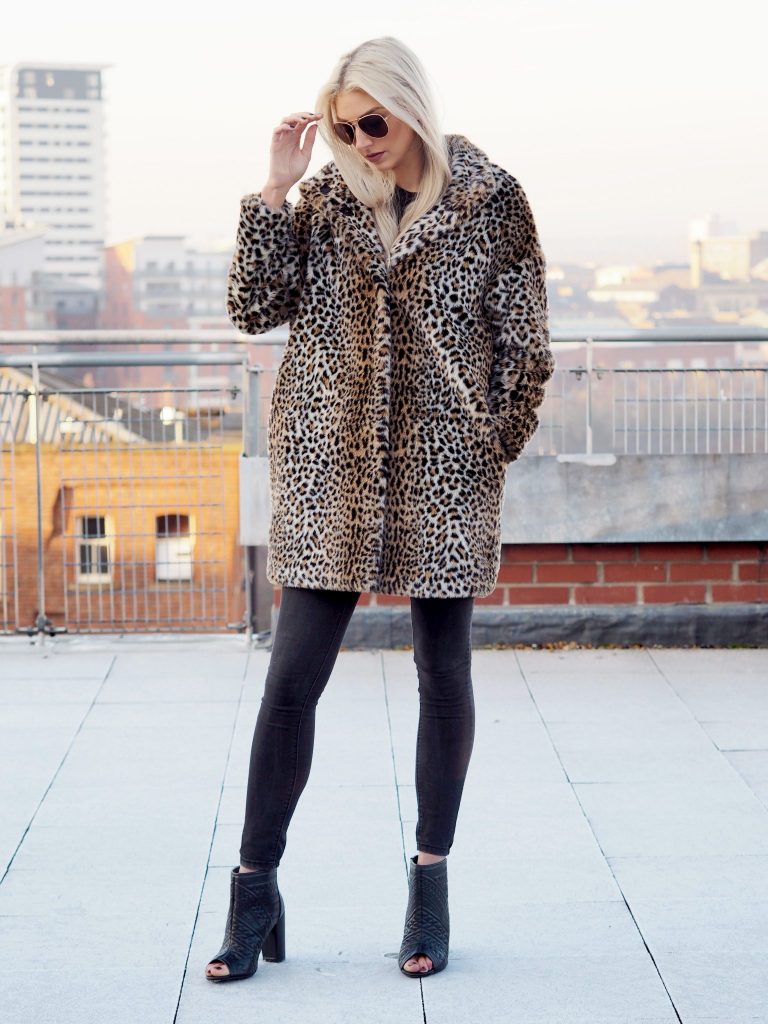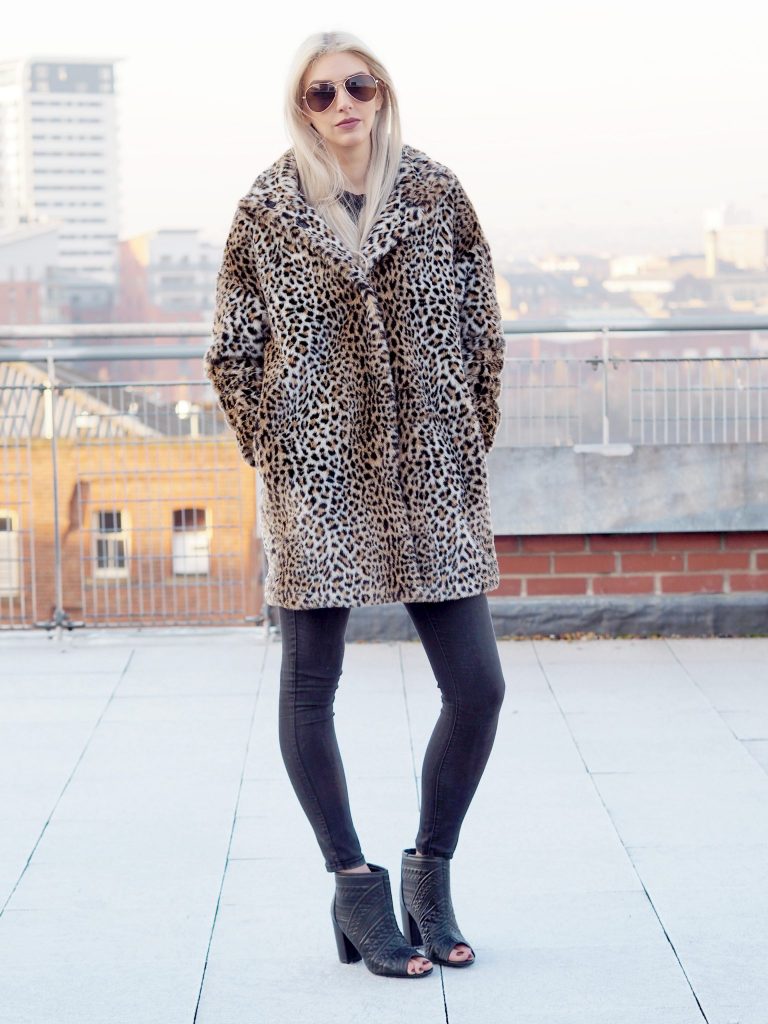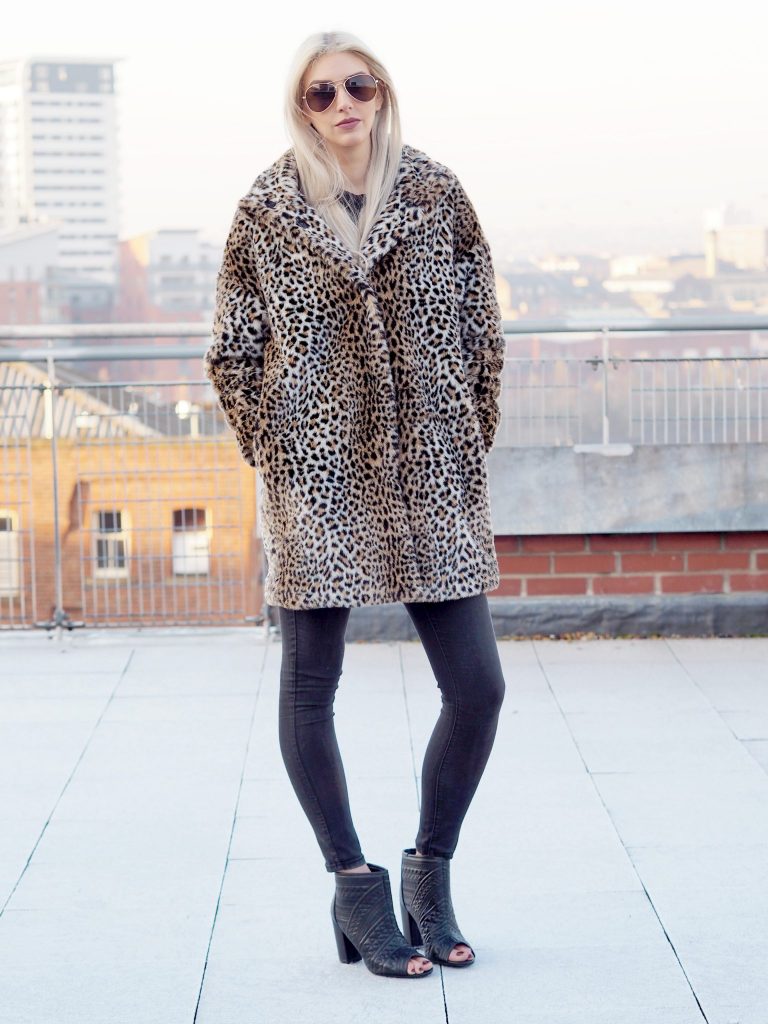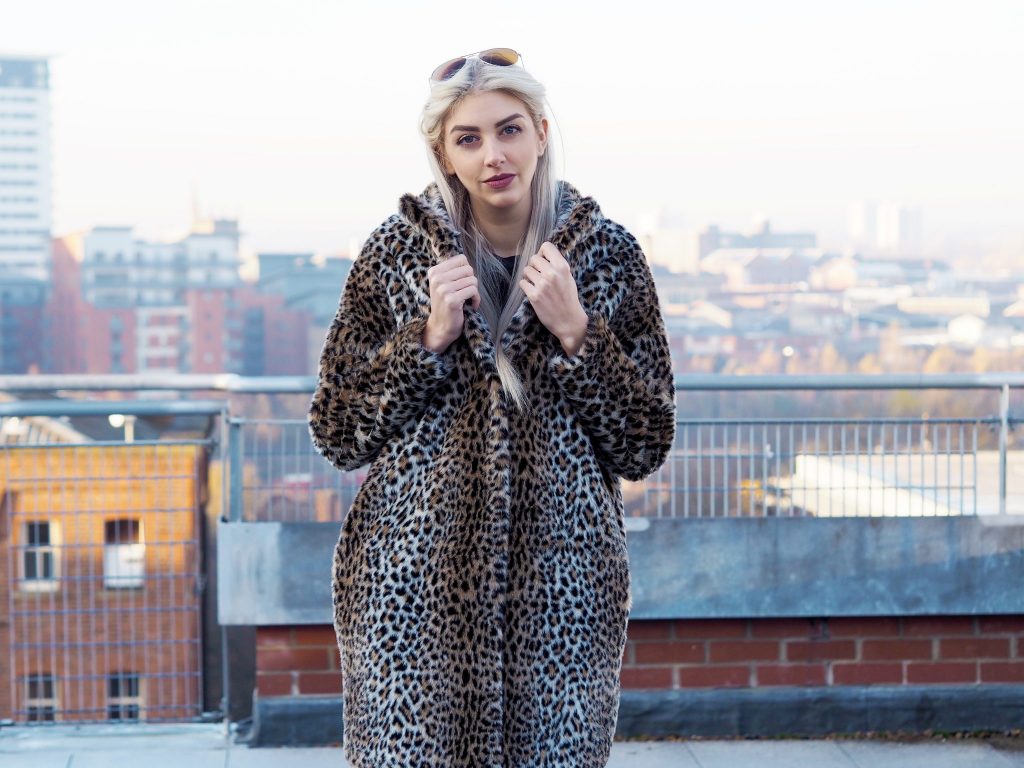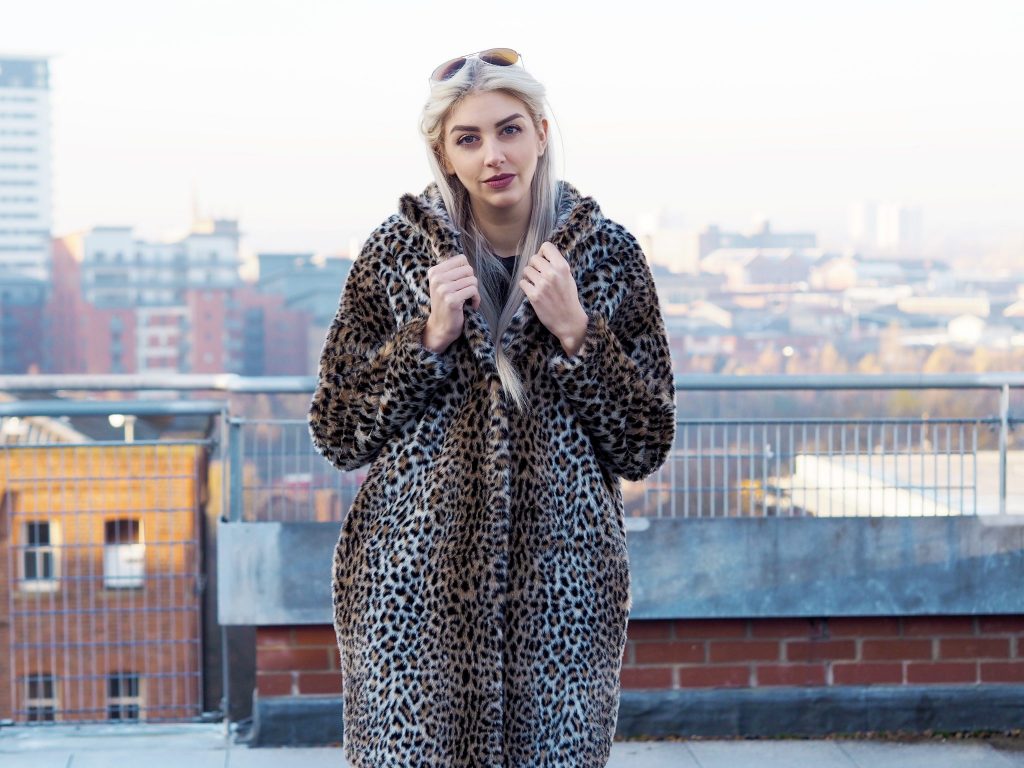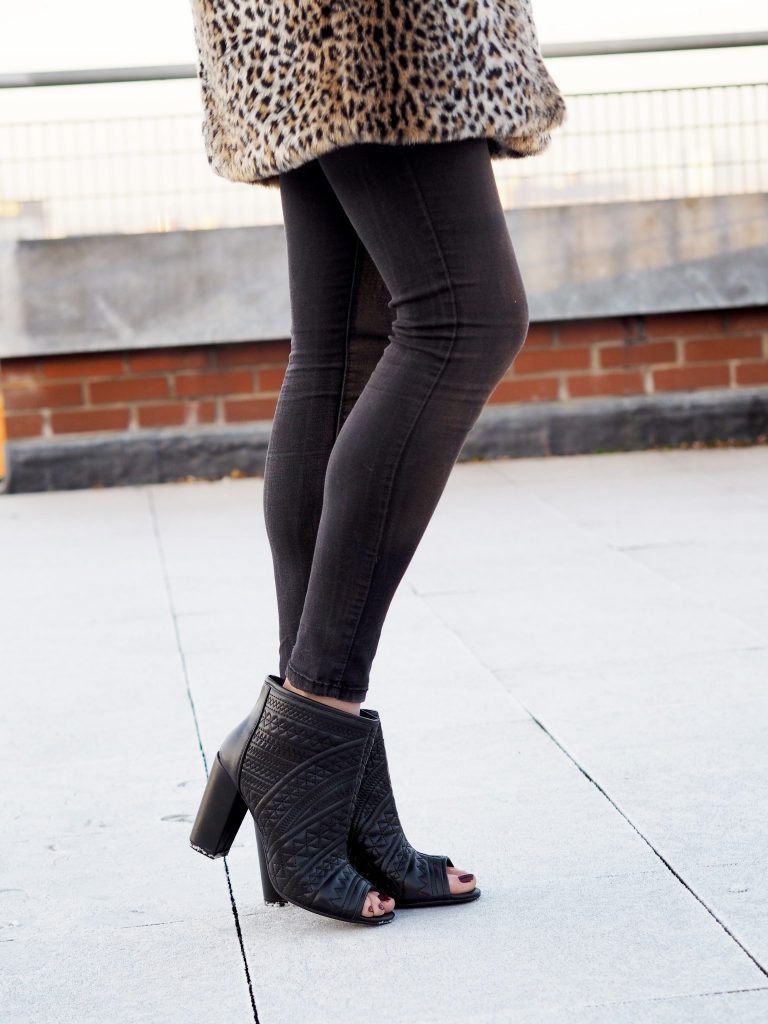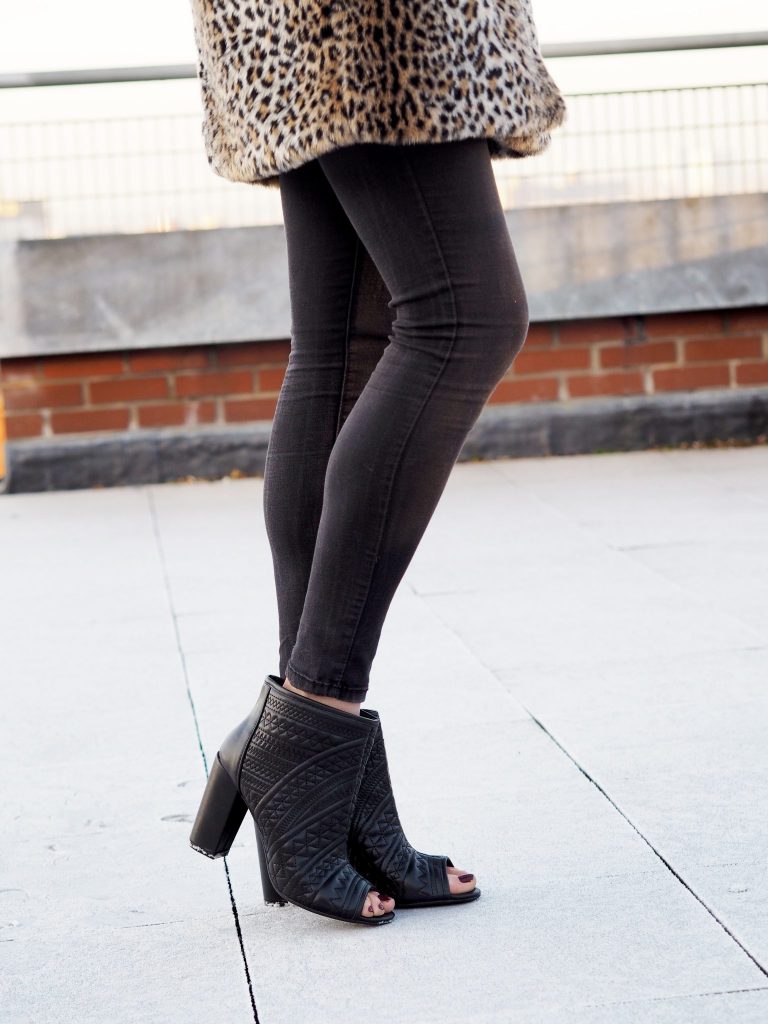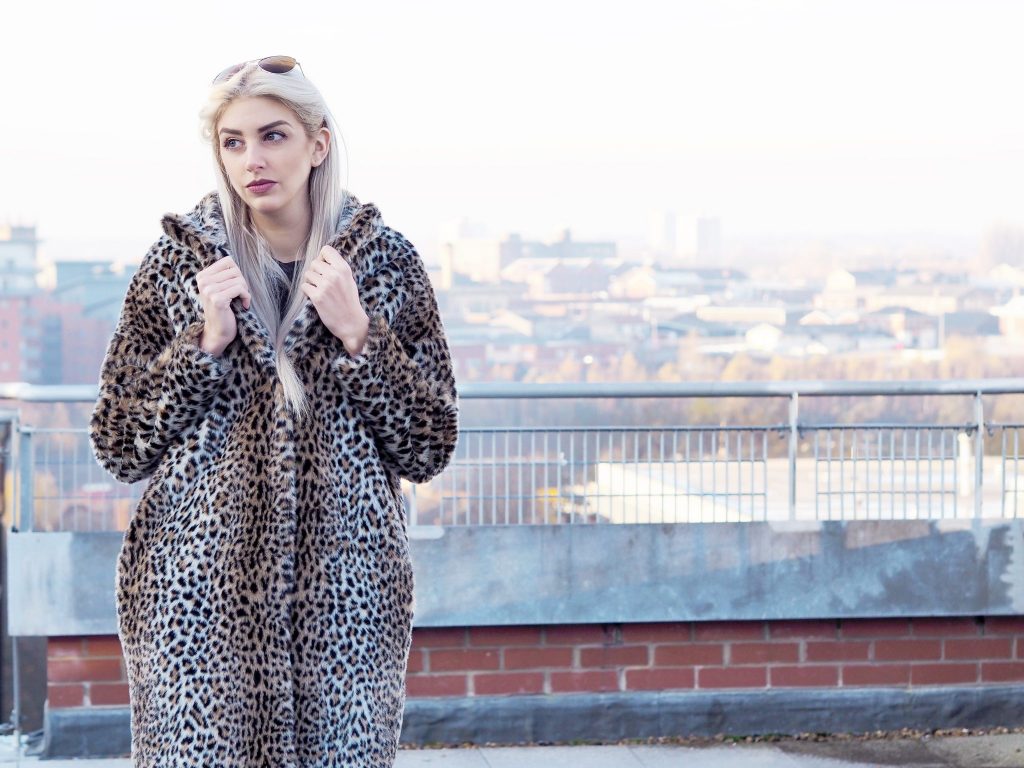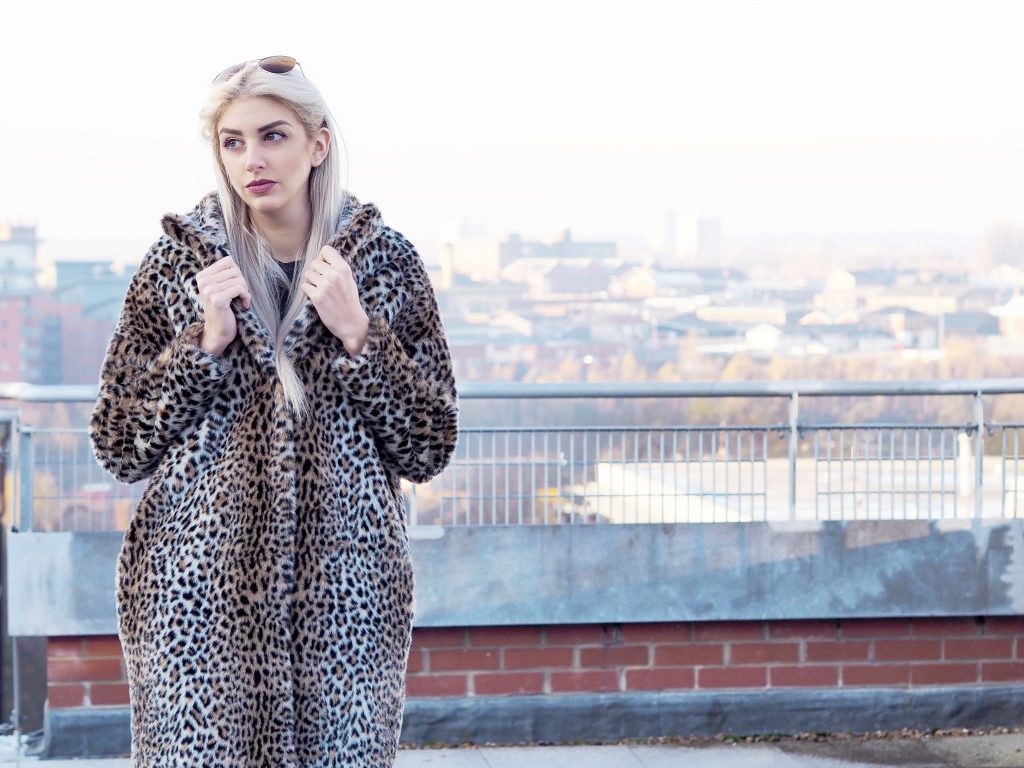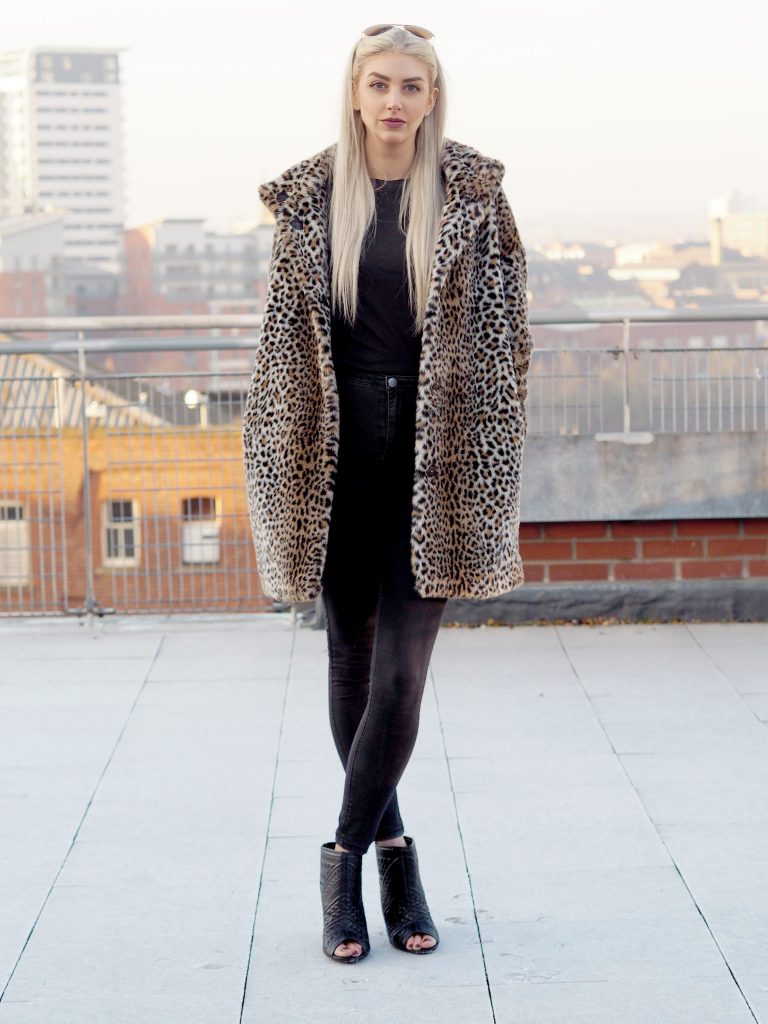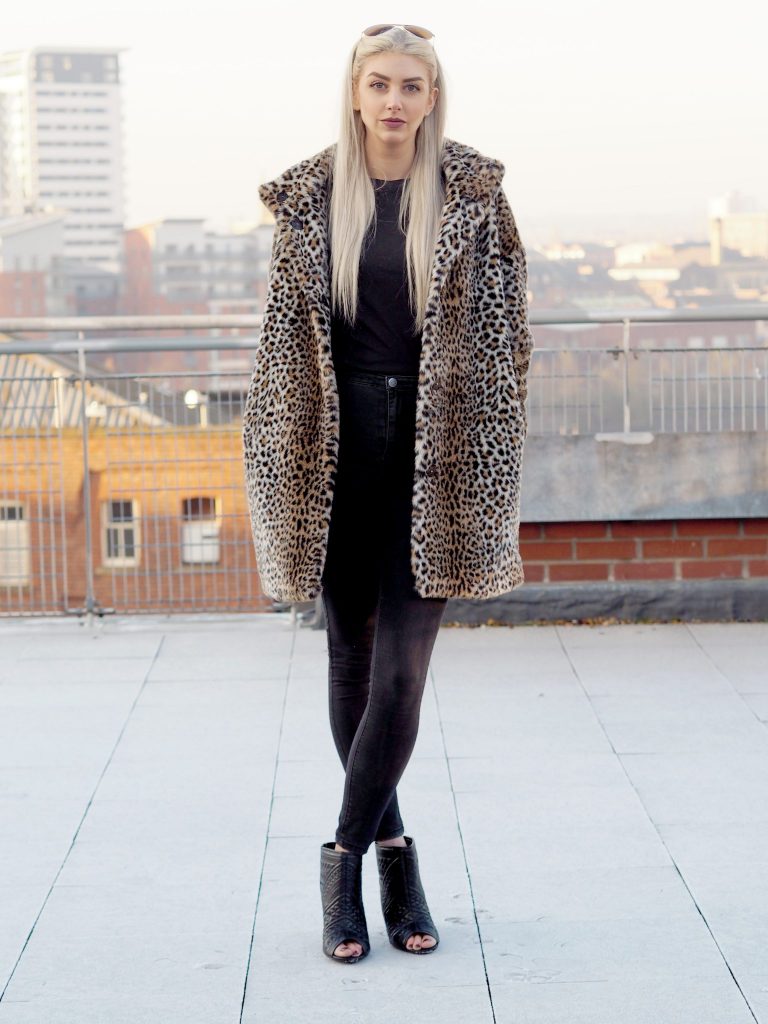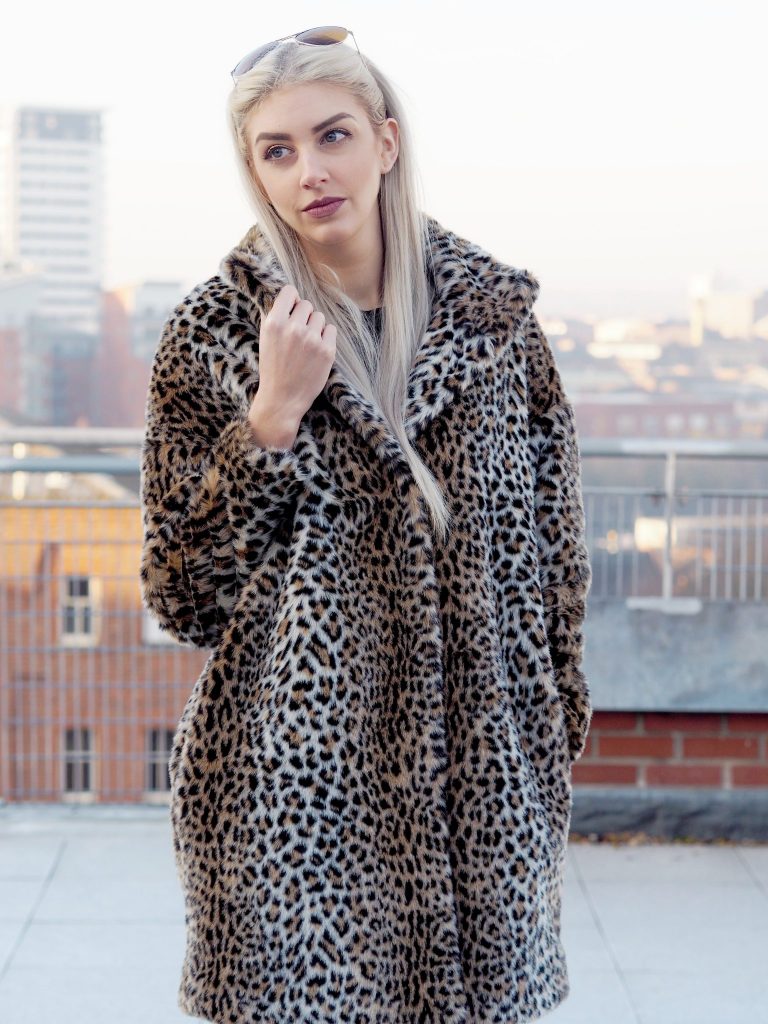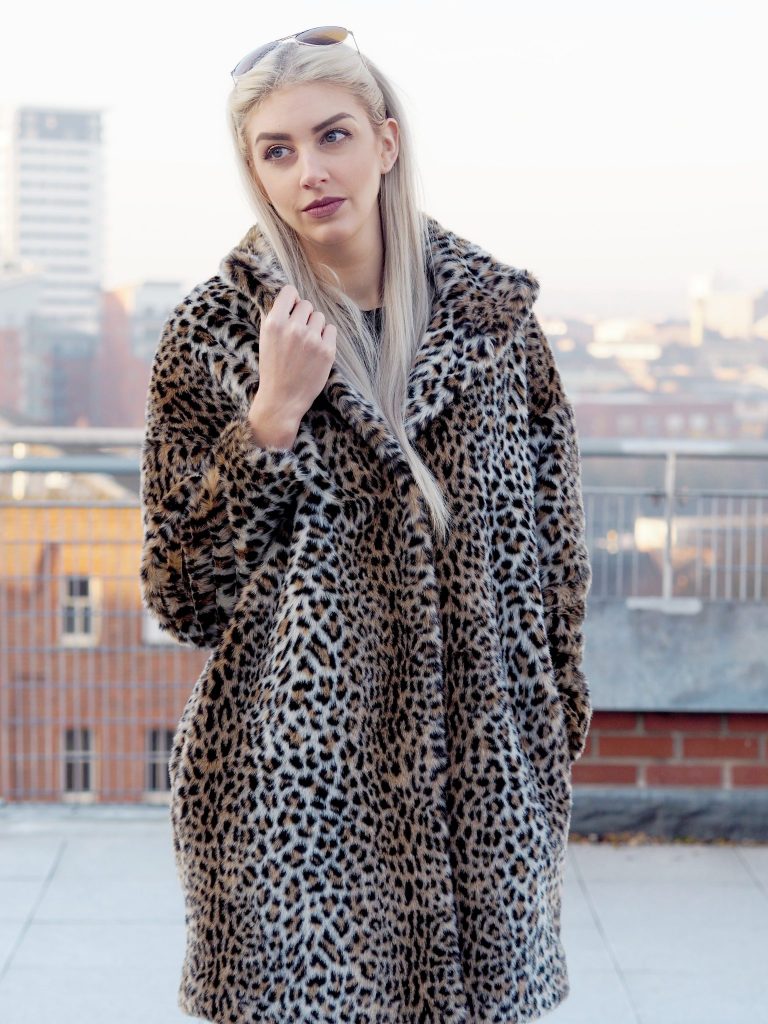 I am definitely more of a summer person, but there is something really beautiful about those crisp winter mornings, when the sun is shining deep orange-yellow rays across the frosty landscape.
This coat is my new favourite winter jacket to wrap up warm in for the colder weather. The oversized fit makes it feel like I am wearing a cosy blanket, and it is so easy to throw on over any outfit. Here I paired it with a casual black tee and jeans, and some peep toe booties. I adore the quilted detail on these boots and they are such a versatile shoe. The chunky heel makes them perfect to accompany something more casual as they are very comfortable to walk in, but they would also look great with a party dress over the Christmas season.
Animal Print Coat | Zara
Black Tee | Vans
Black Skinny Jeans | Primark
Peep Toe Boot | Missguided
Aviator Sunglasses | Cheapasssunglasses
Wholesale Sunglasses also available here
Do you have a favourite cosy winter coat? Have you got any great winter booties for me to check out? Let me know in the comments below!
LL x
*Some of these items were gifted to me – as always, all opinions are my own.