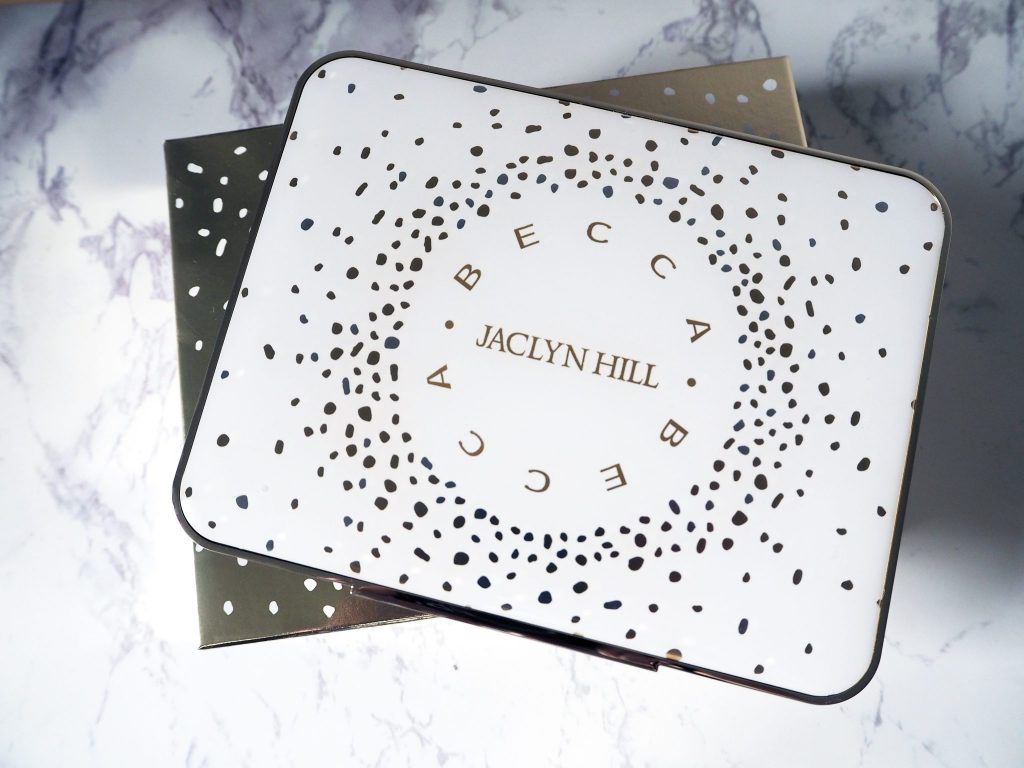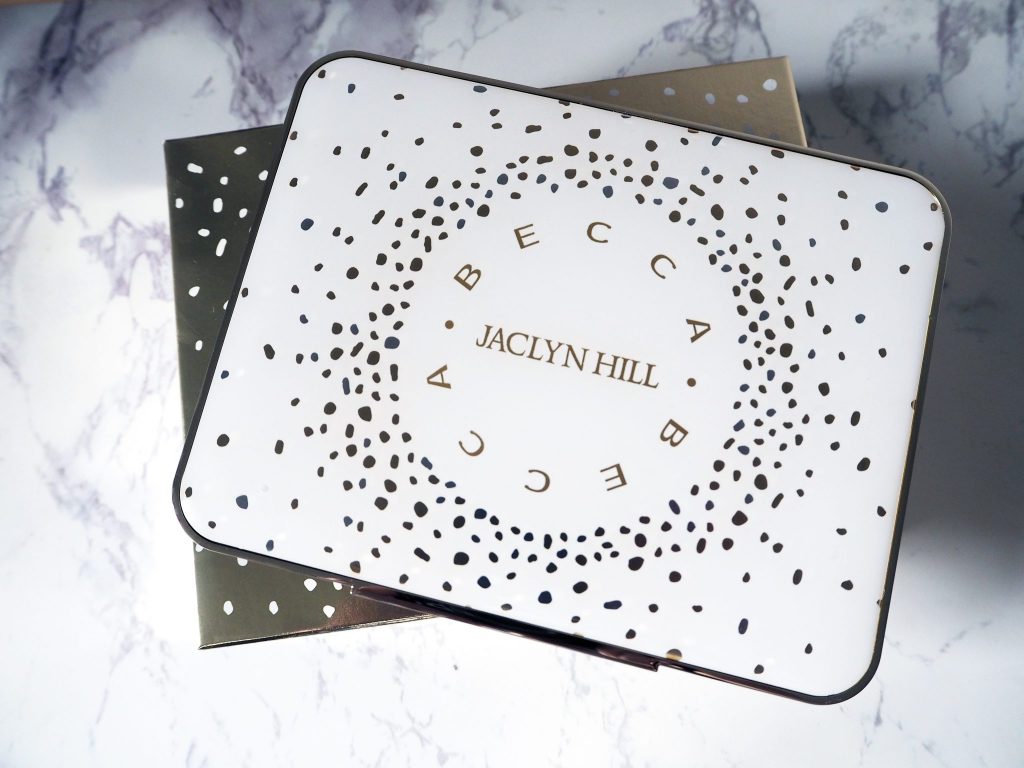 The holy grail of highlighters recently became available as part of a beautiful palette, along with more, equally as beautiful highlighters, blush and bronzer – developed by Jaclyn Hill and Becca.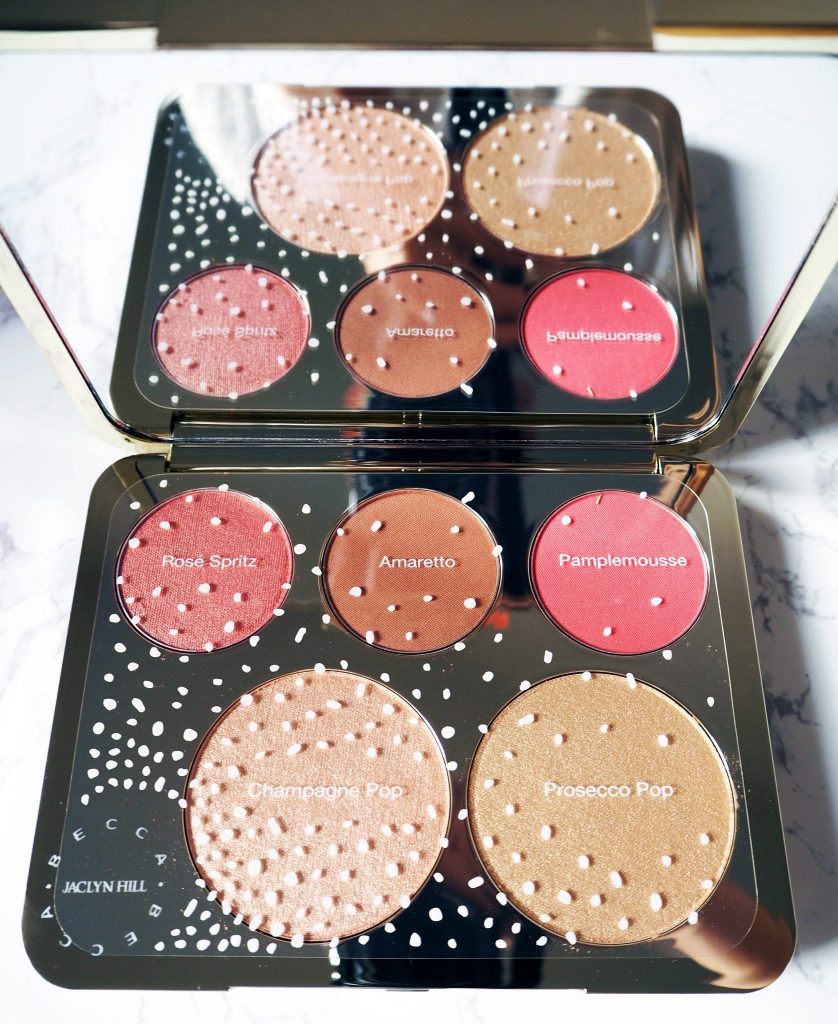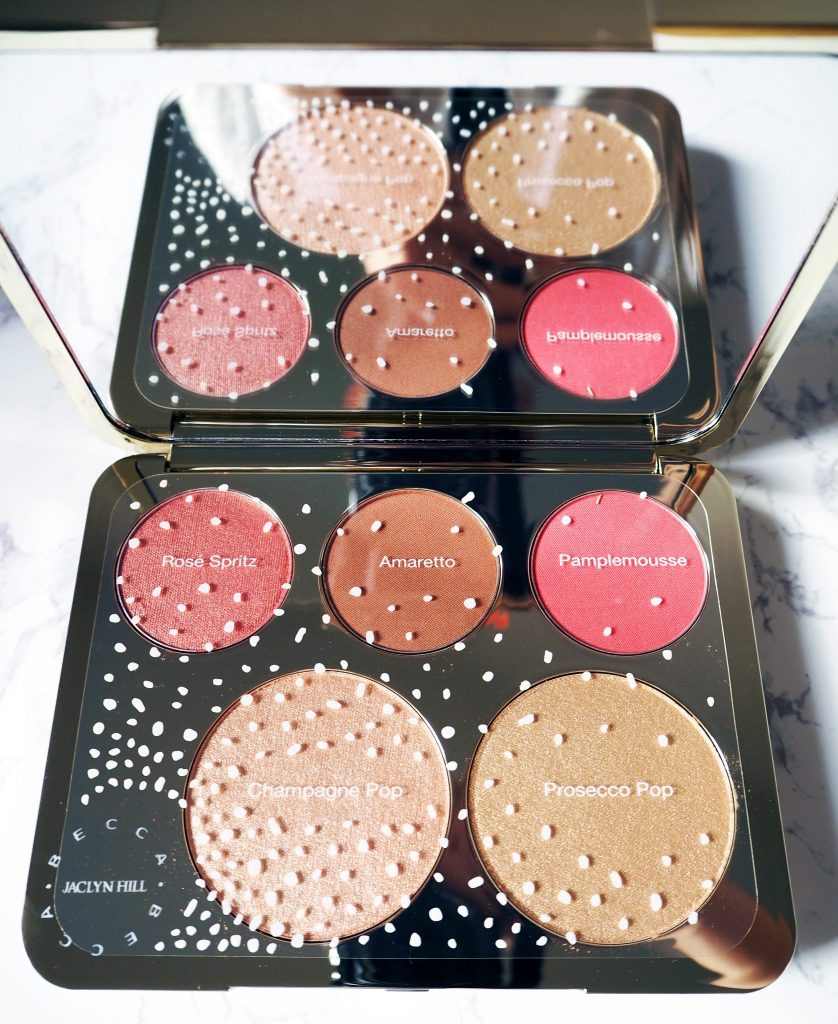 Champagne Pop has always been my all-time number one highlighter, so when I saw that Jaclyn was collaborating with Becca again I knew I would have to have the new products. The range launched in the UK in June and I had seen how quickly the products had sold out for the earlier release in America, so I was already planning how I could try and get my hands on one of the limited edition palettes before I missed my opportunity. By chance I was browsing the Space N.K. website and happened to see that they were actually doing a pre-sale for the palette. This was perfect as I could order and pay in advance, being sure that I would get the palette, and as I had since realised I would be out of the country, I wouldn't have to be up at a crazy hour scrambling online to bag myself a palette.
My palette was shipped whilst I was away in Canada, however I did visit a Sephora that actually still had the palette in stock while I was over there so I could see just how beautiful it was before I collected mine back at home.
I am so late posting my review and swatches of this, but I still wanted to write about it for you guys as it is such a cult product, and although the palette is limited edition, all but one of the colours (Rosé Spritz) within it are still available in the split pan duos.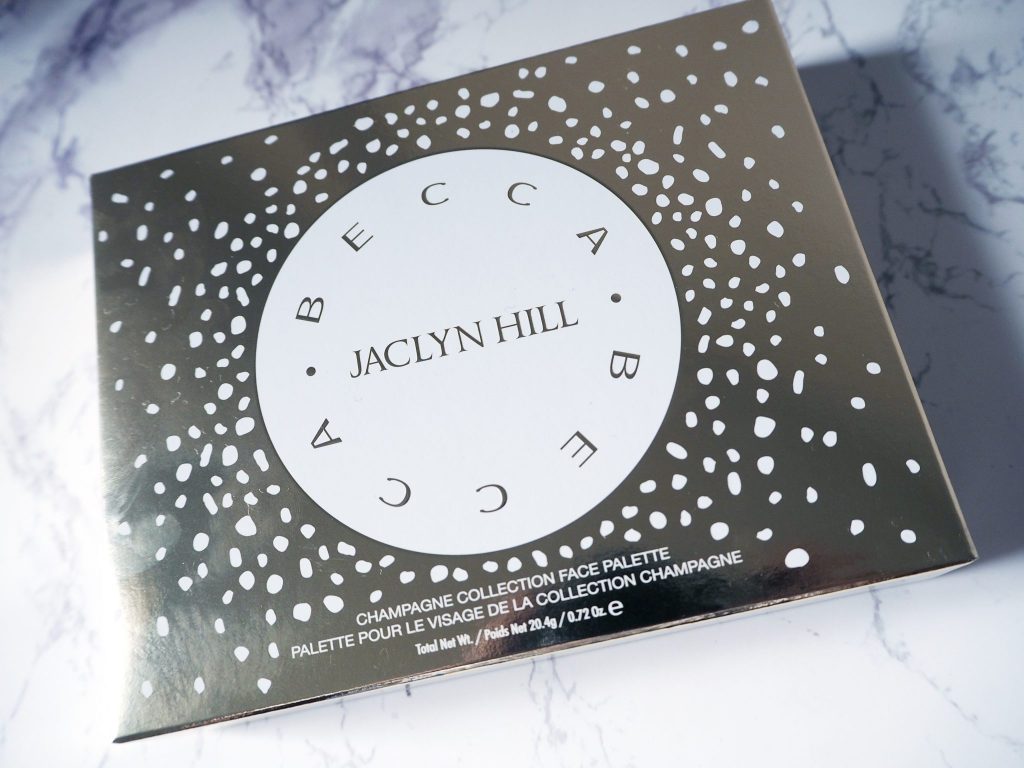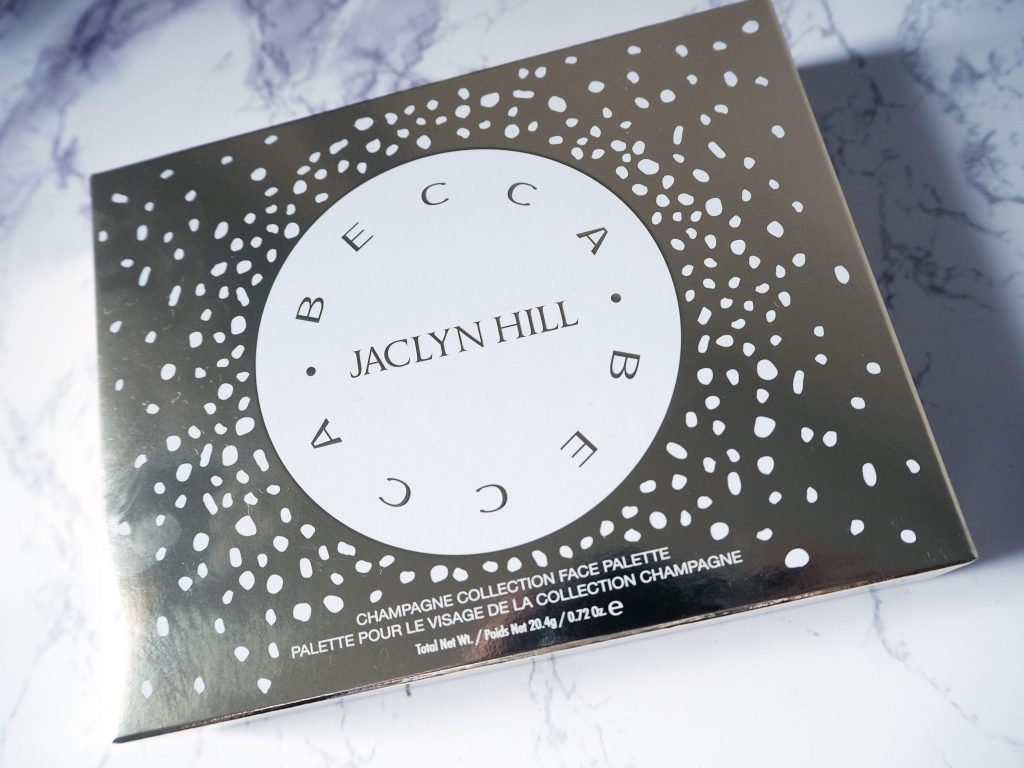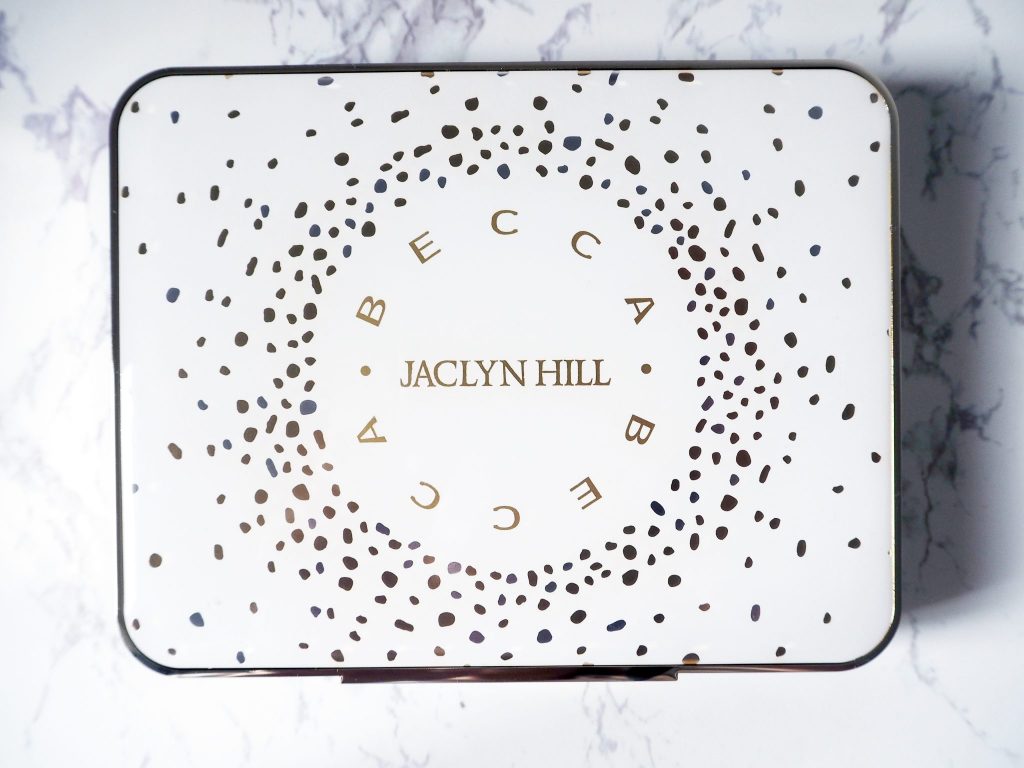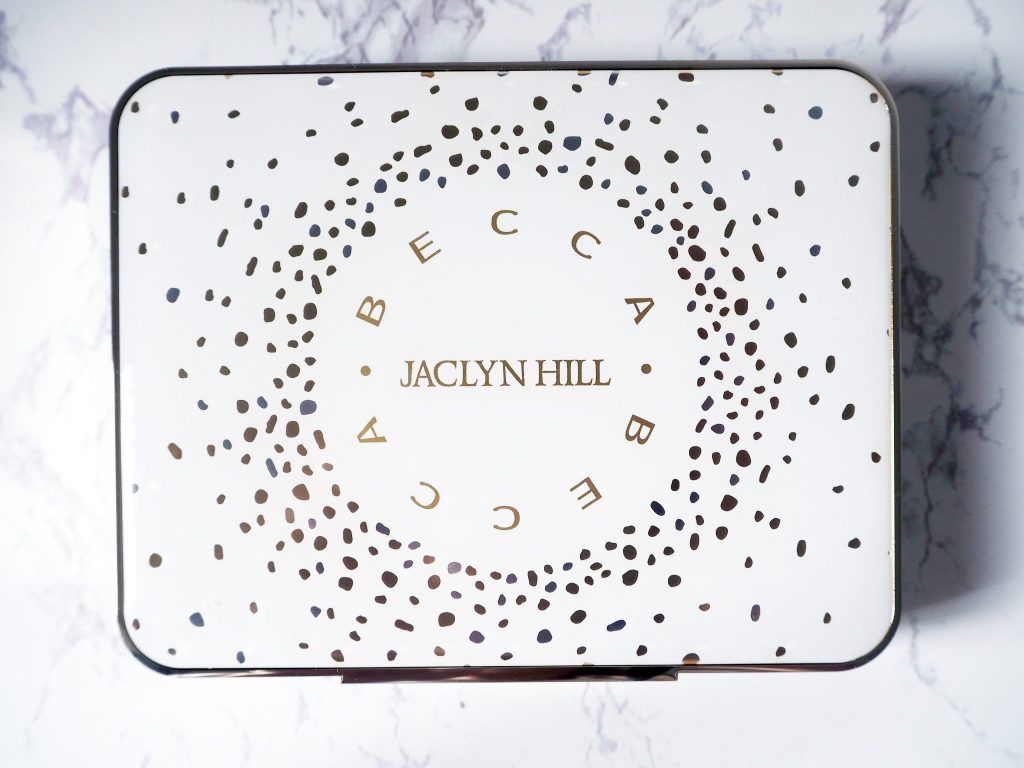 For me, the aesthetic of the packaging has dramatically improved for this range. I actually never had a problem with the original Becca highlight packaging; the cases are really sturdy and compact, whilst still holding a good amount of product, plus they have a mirror which is always a bonus. However, the new white and gold packaging feels super sleek, modern and luxurious. The palette itself feels weighty and like you are getting a lot of product for your money. The reflective gold base holds 2 highlighters, 2 mineral blushes and one luminous blush.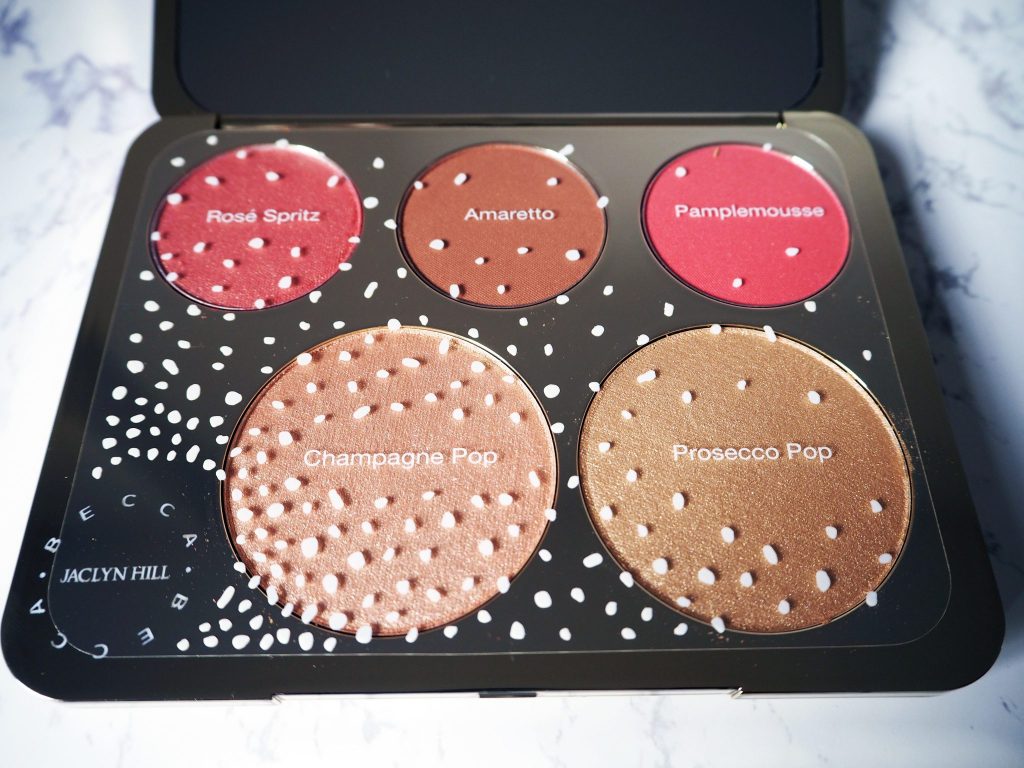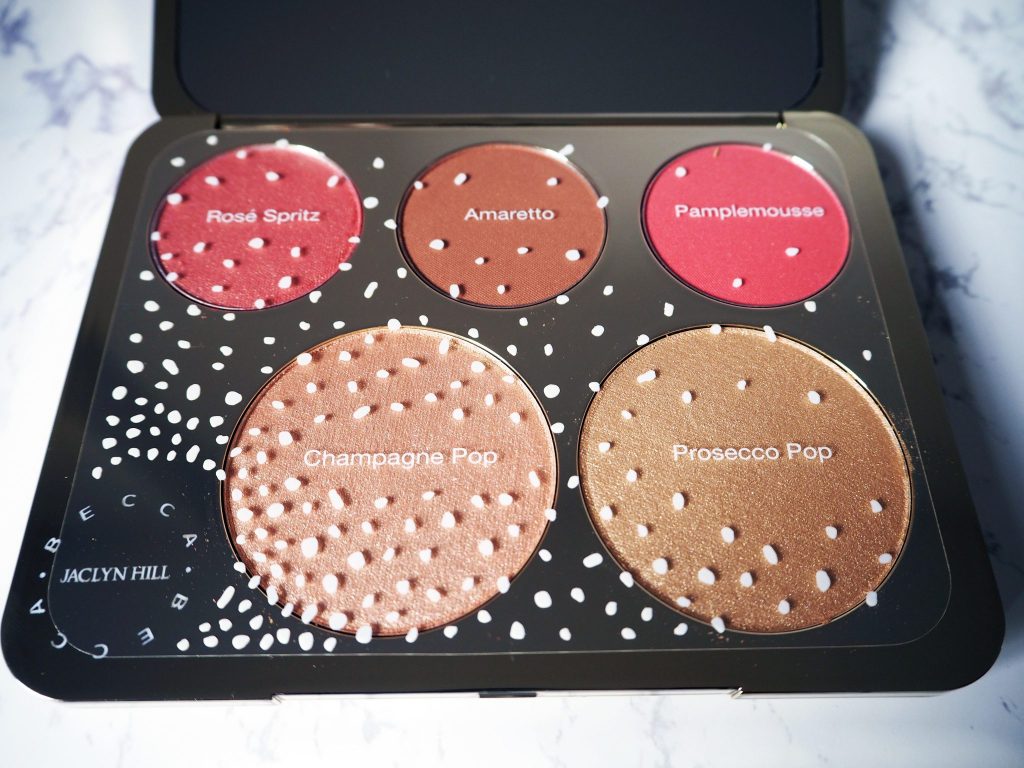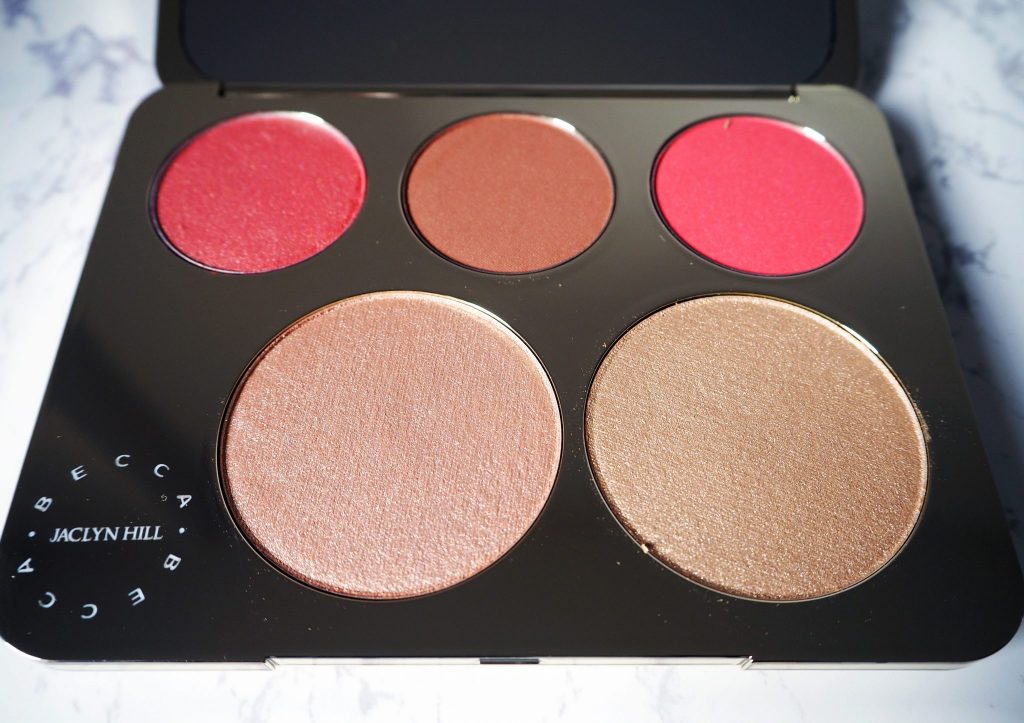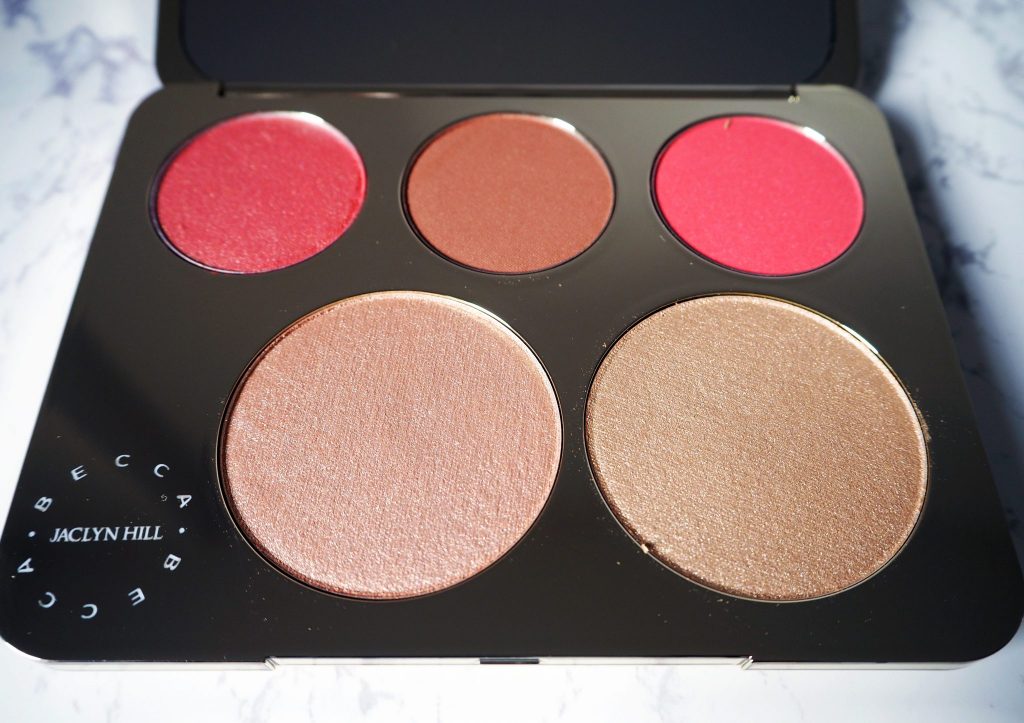 Blush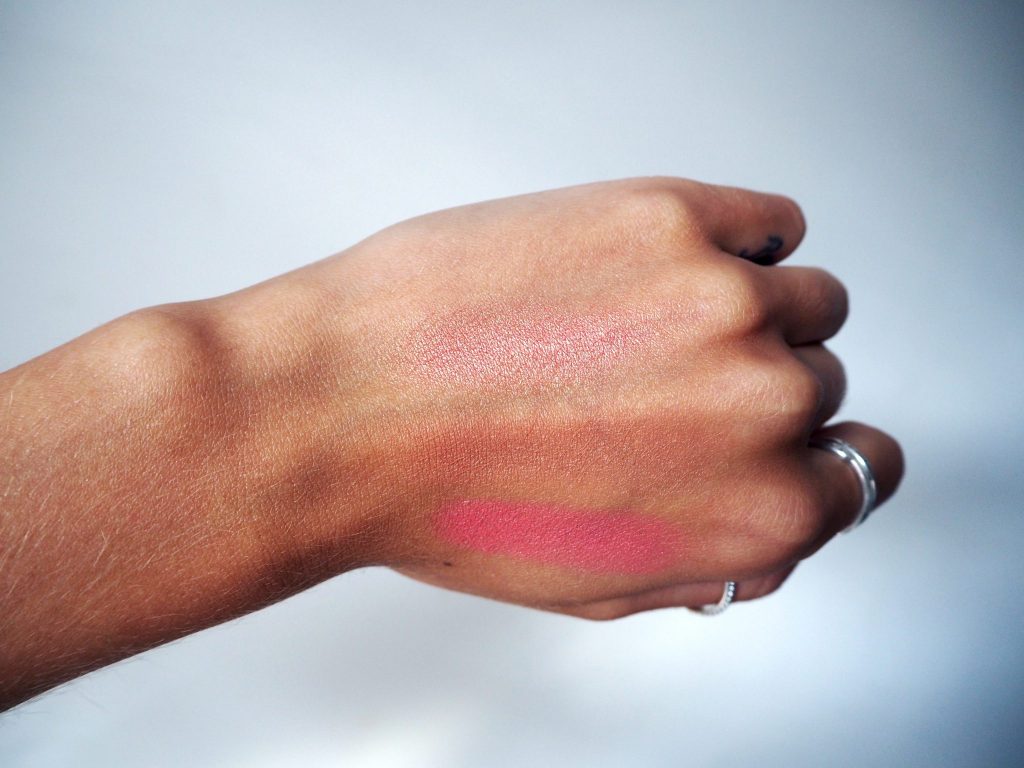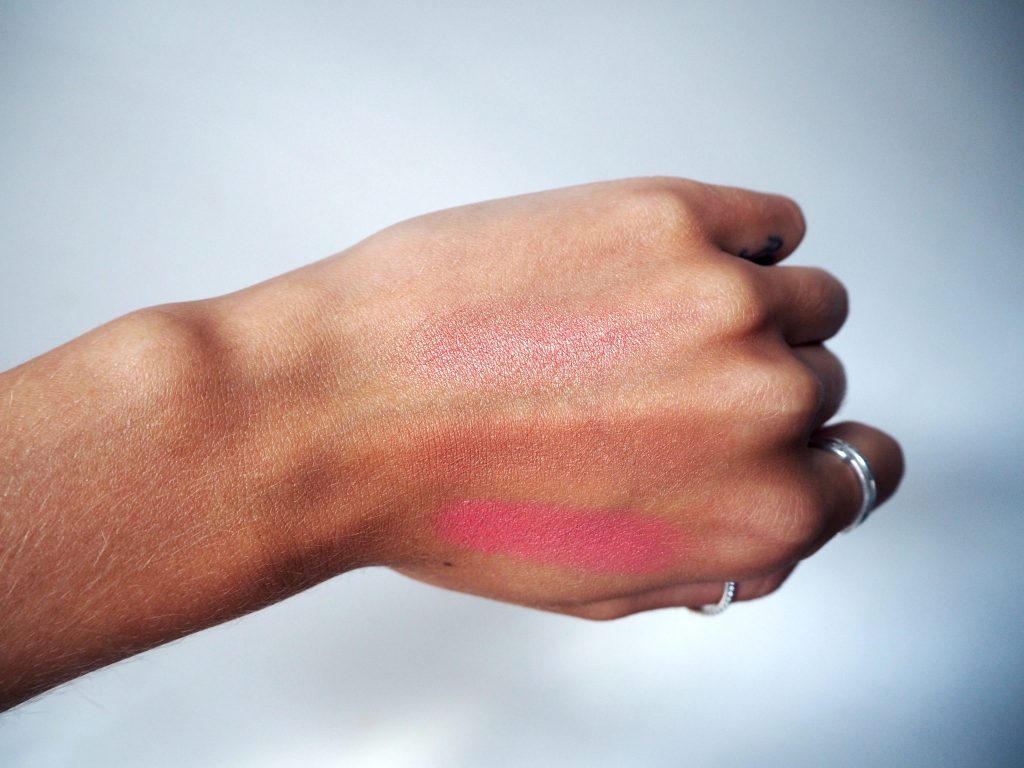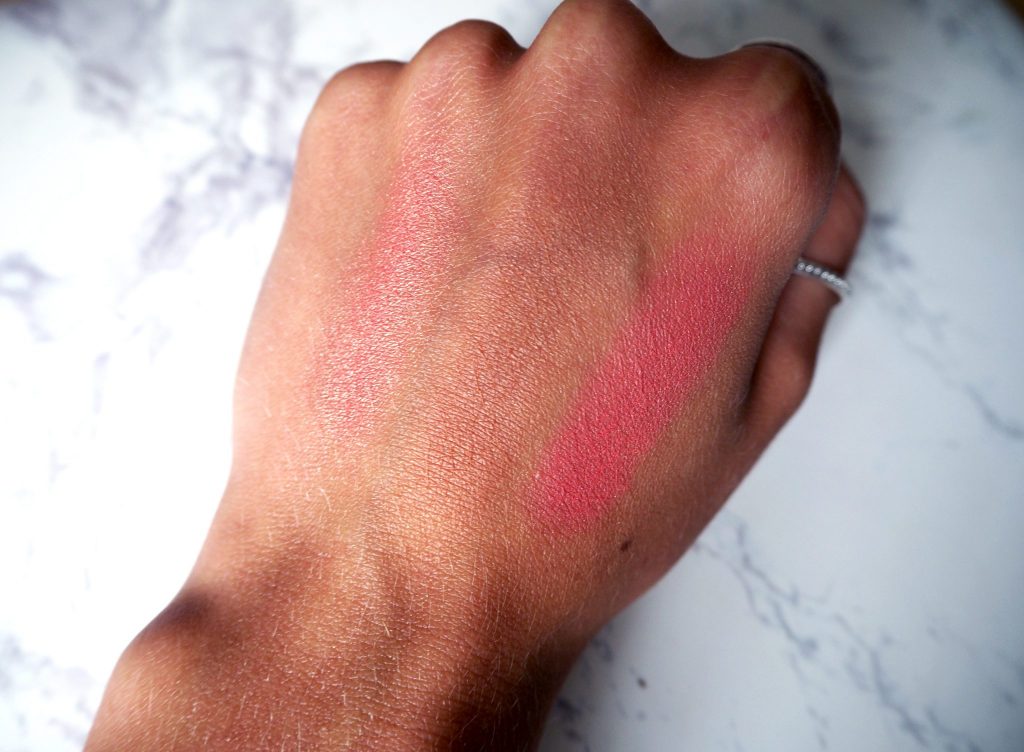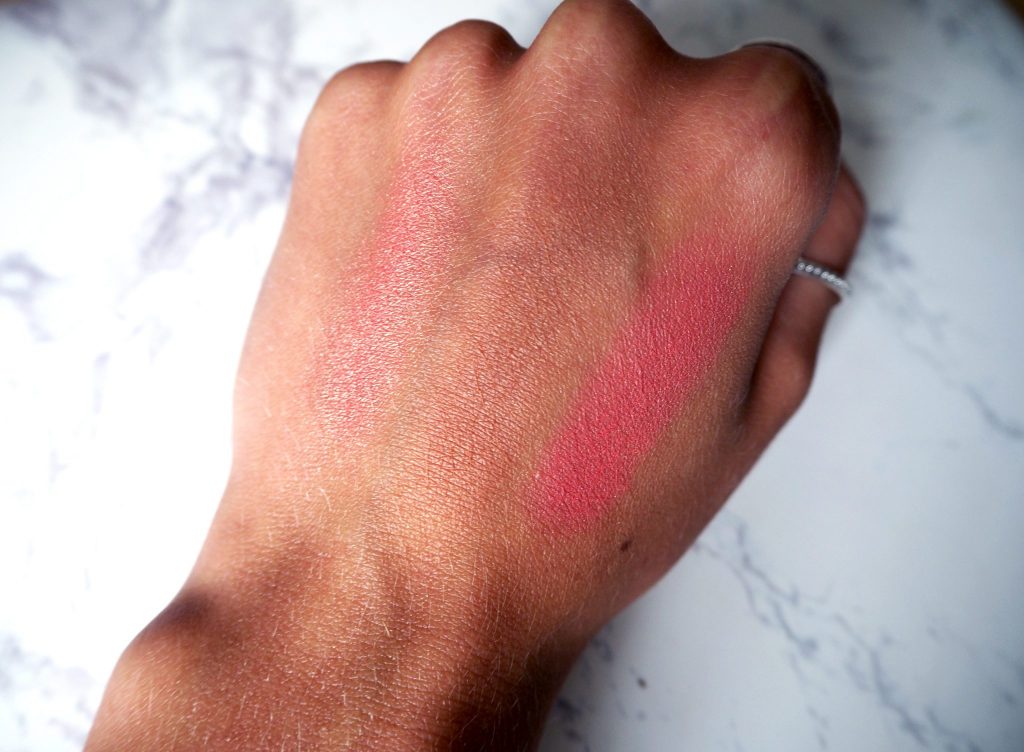 (L-R)
Rosé Spritz
When I'm feeling a radiant, glowy makeup look I love to use the Rosé Spritz luminous blush. The pigment is perfect and the rose-gold colour is to die for. I know some people might find this a bit too shimmery for the cheeks, so if you aren't into the super highlighted look then this colour doubles up as a great eyeshadow.
Amaretto
This is a very warm-brown coloured blush – more of a bronzer really. Initially I thought this was a very small pan, but the pigment is just incredible so this isn't an issue at all – a light sweep with a fluffy brush picks up more than enough product for me. I wear this when I am creating a more sun-kissed, bronzed look, and will use it as a bronzer or as a blush.
Pamplemousse
This is a very bright, hot-pink coloured blush with coral tones. The formula of the mineral blushes is intensely creamy and pigmented, so a light sweep of this over the cheek is plenty. Upon first impressions I wasn't sure this colour was for me, but with a light-hand it is perfect to create a warm flush – I found that coral tones really compliment my makeup look when I have a tan.
Highlight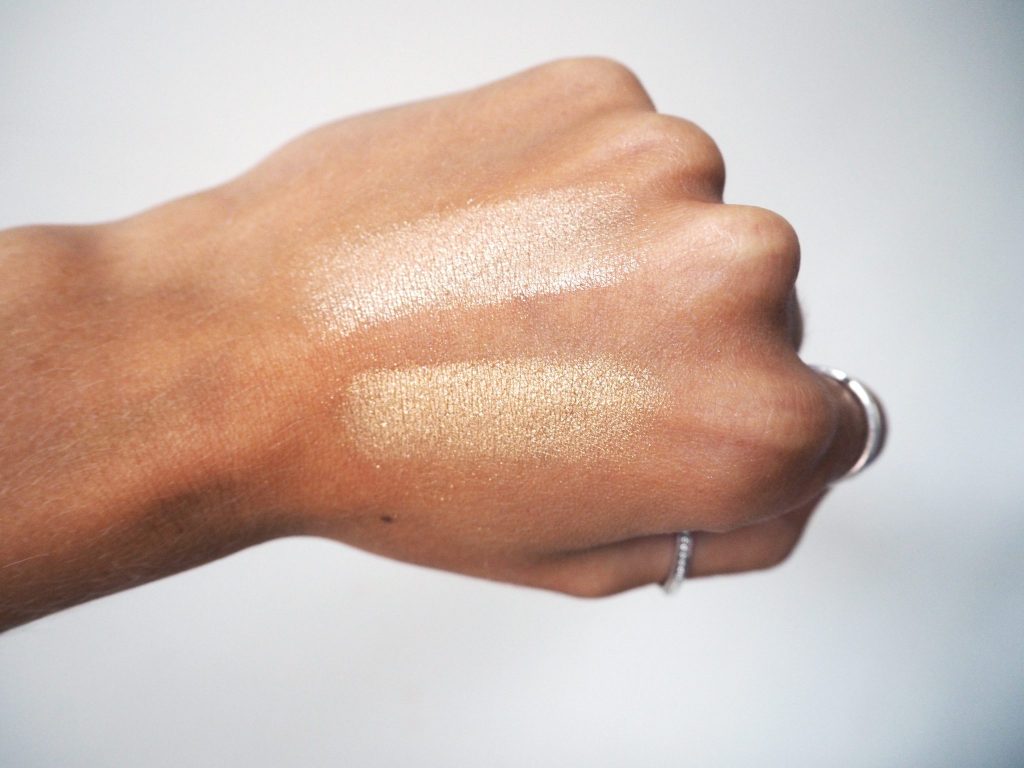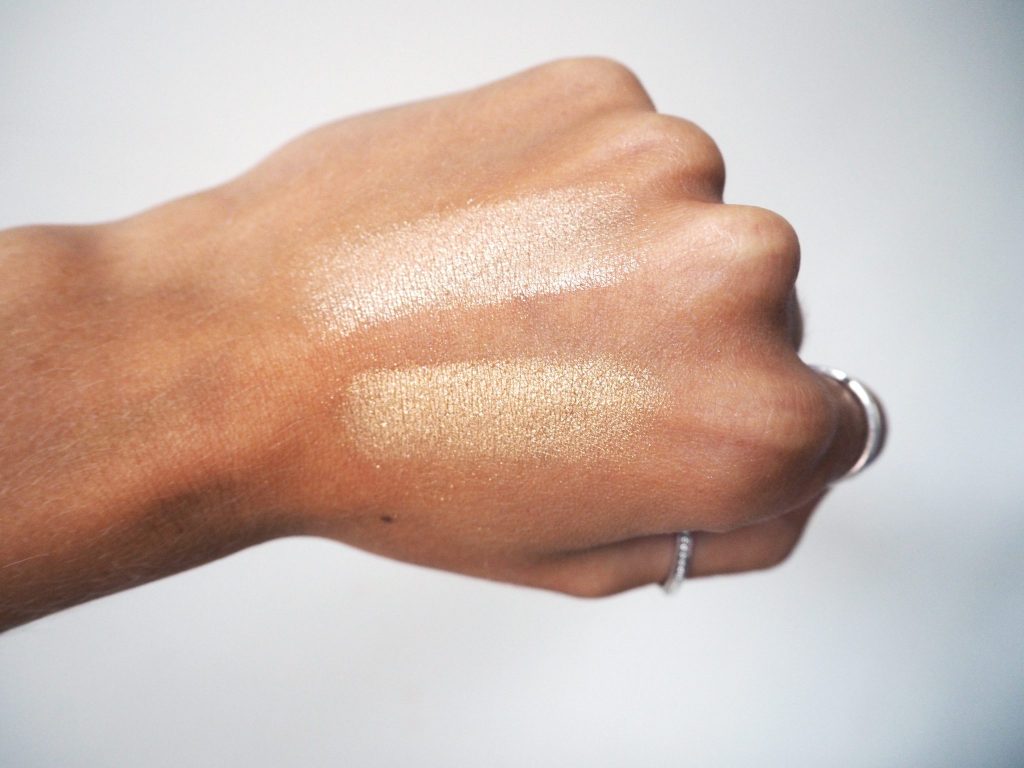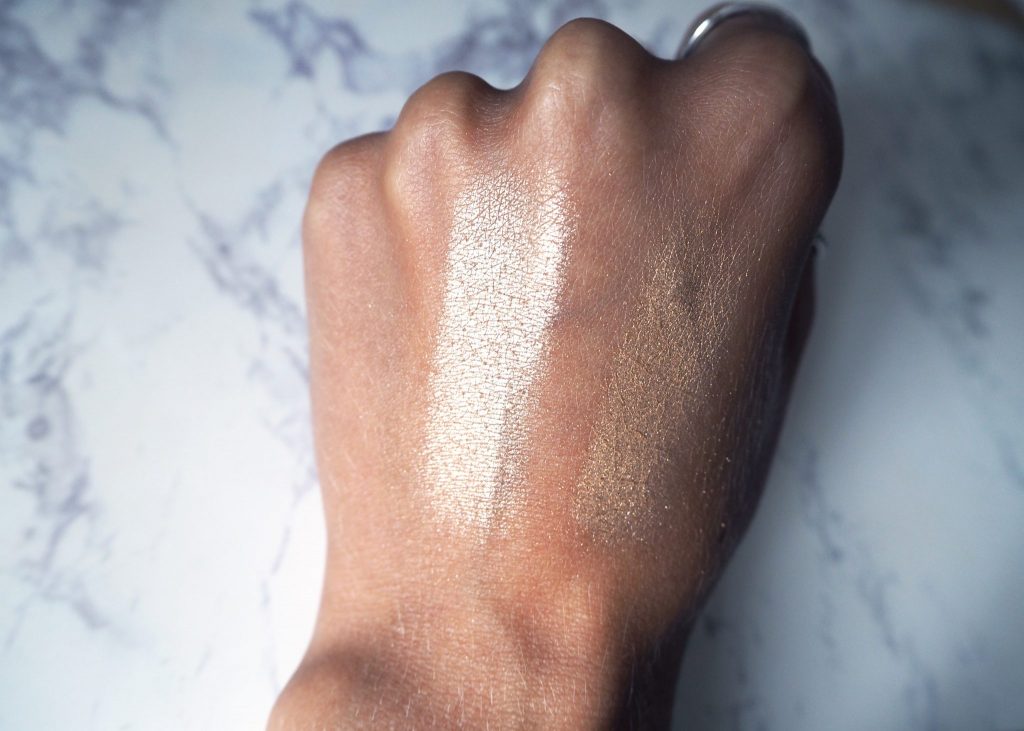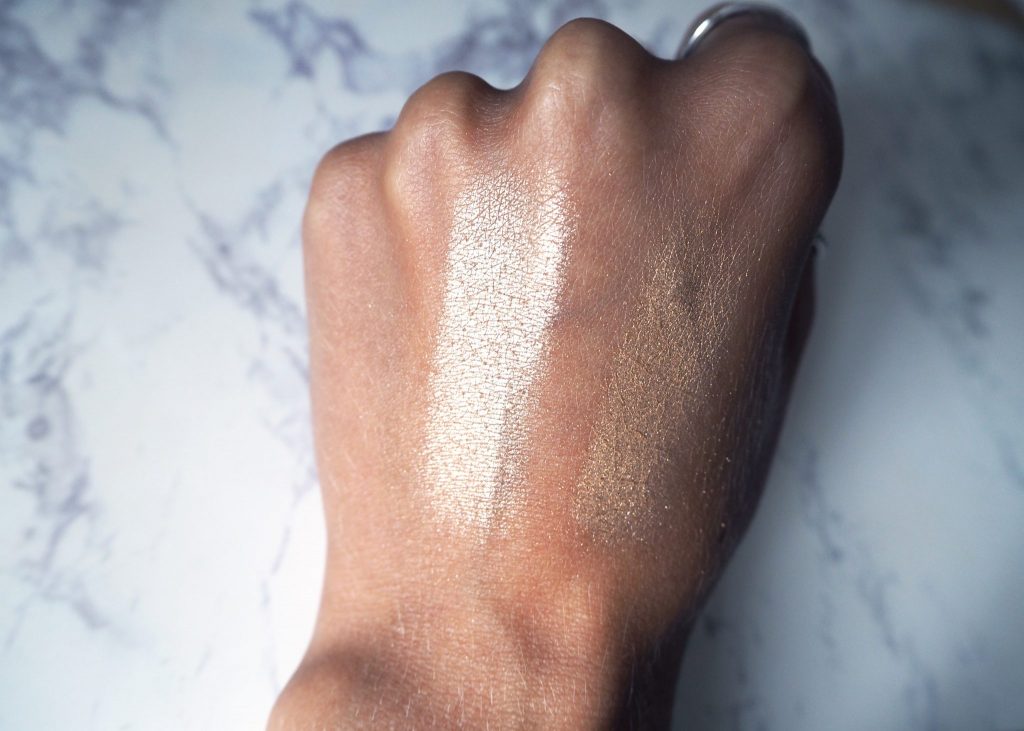 Champagne Pop
What can I say about this highlighter that you don't already know?! One of the most famous and highly sought after highlighters on the market, this warm, champagne highlight can do no wrong, and is the perfect highlight for any skin tone.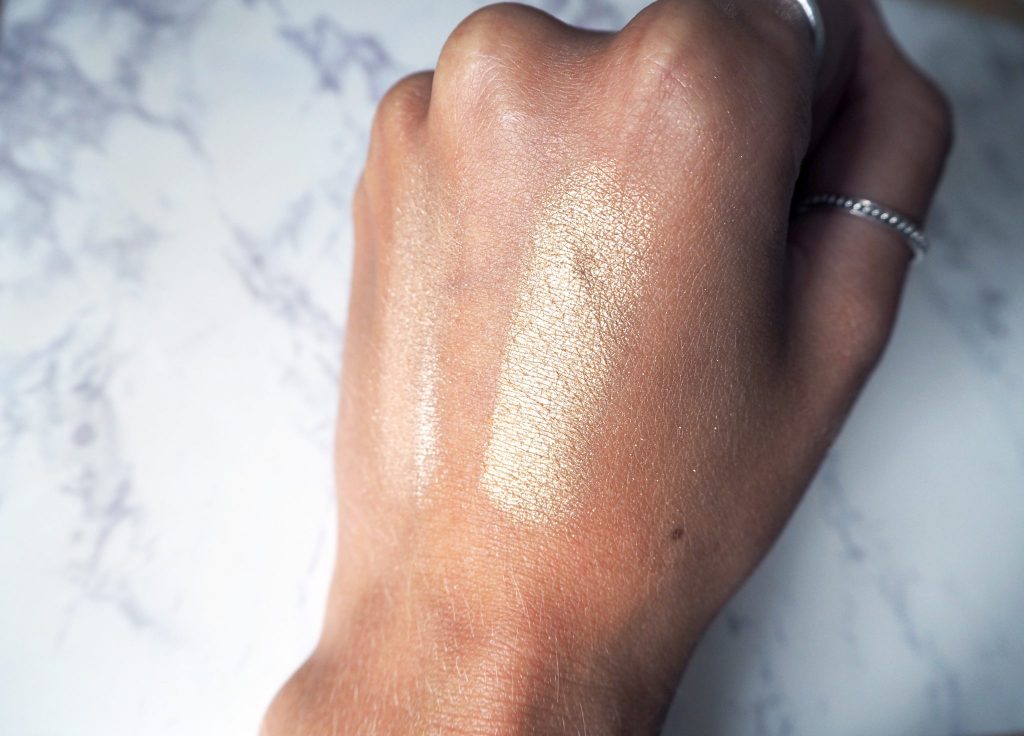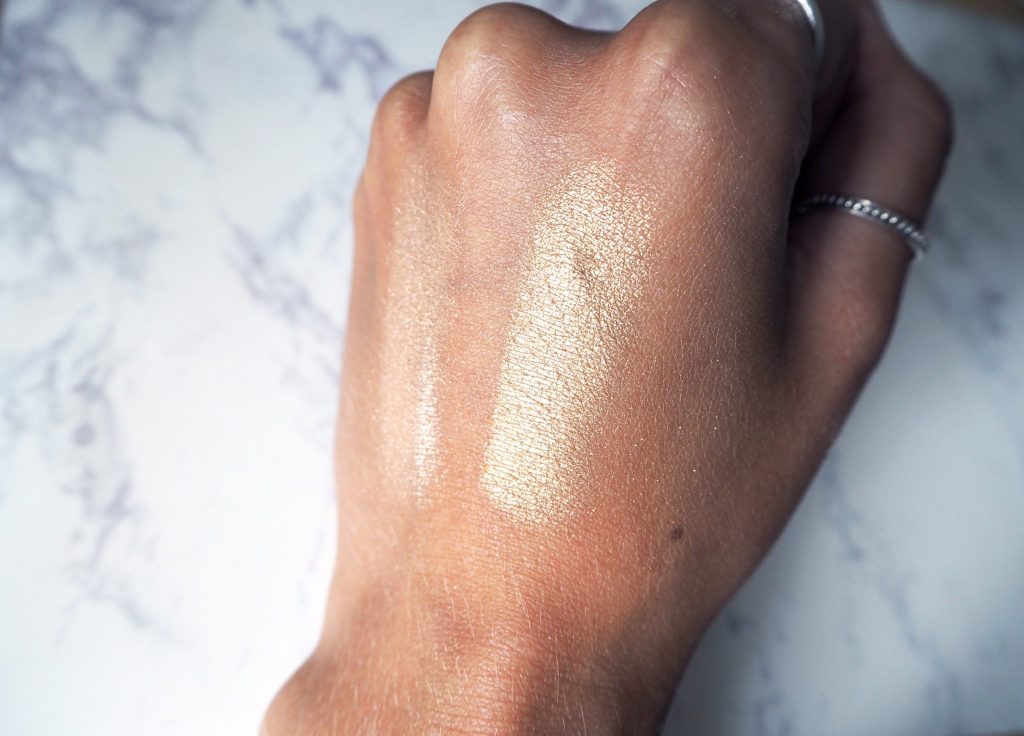 Prosecco Pop
Introducing Champagne Pop's cooler toned sister. For me the formula is equally as amazing and the shimmer is just as good, the only difference really is the colour. This one is more true yellow-gold, compared to the warmer, more peachy colour of Champagne Pop. I would say that this is just as flattering on all skin as the colours aren't hugely different, and I use this on days where I'm looking for a more golden shimmer.
If you are thinking about investing in any of the Becca x Jaclyn Hill Champagne Collection, the short answer is yes – you should 100% go for it. The products are amazing quality, good sizes and all insanely pigmented, so the colour pay-off is just incredible. The collaboration has taken the market by storm, and for good reason. If you love a great highlight, then you need one of these in your makeup bag.
Did you manage to get your hands on the Face Palette? Have you tried any other products from the Champagne Collection? Let me know in the comments below.
LL x
Follow me on Instagram for a daily look into the world of LauraKateLucas!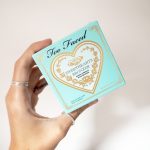 If you liked this be sure to check out my review of the Too Faced Sweethearts Bronzer in Sweet Tea, which was featured on the Too Faced Instagram Page!