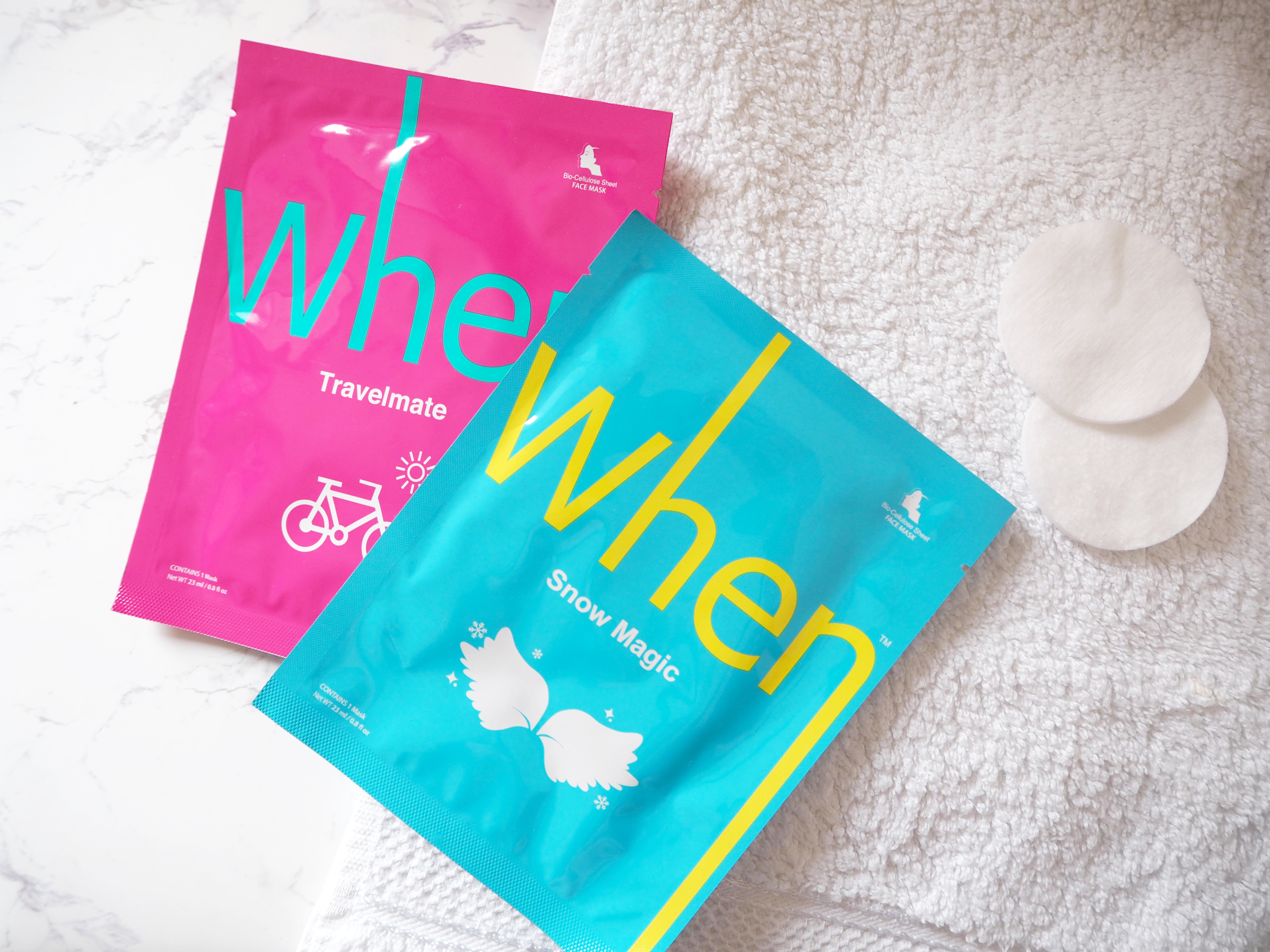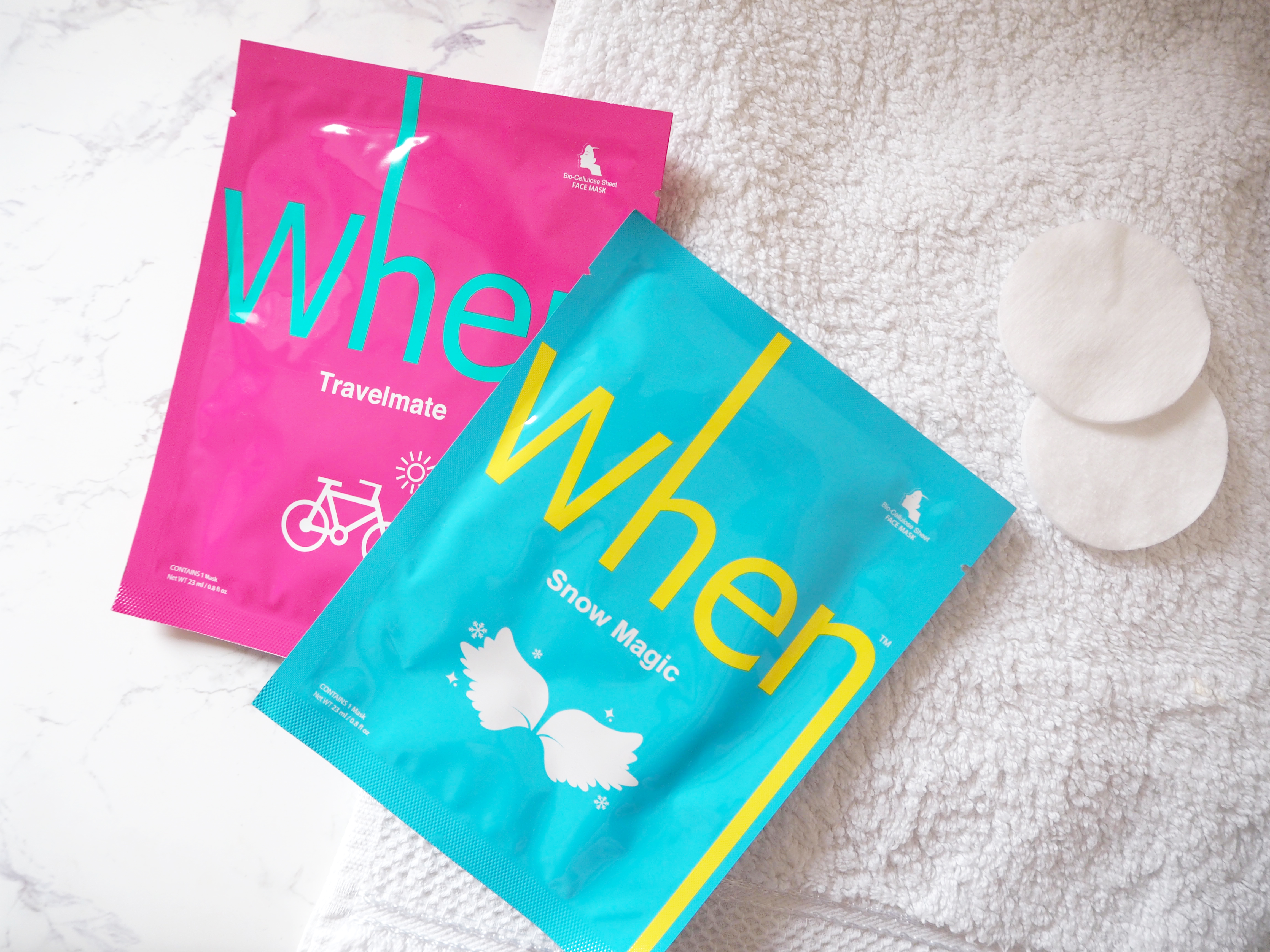 Face masks have been growing in popularity recently, and whilst it's great that skincare is becoming a greater priority for both women and men, sometimes we just don't have the time to apply a mask, leave it on and then wash the product off (along with the extra bits I manage to get in your hair and on your clothes)! As well as this, I always seem to find that when I do have the time, theres a chance I might need to pop out, or someone might come over to visit and I will probably give them a shock with my strange peeling face, so more often than not, I tend to just slap on some extra moisturiser and get on with my day.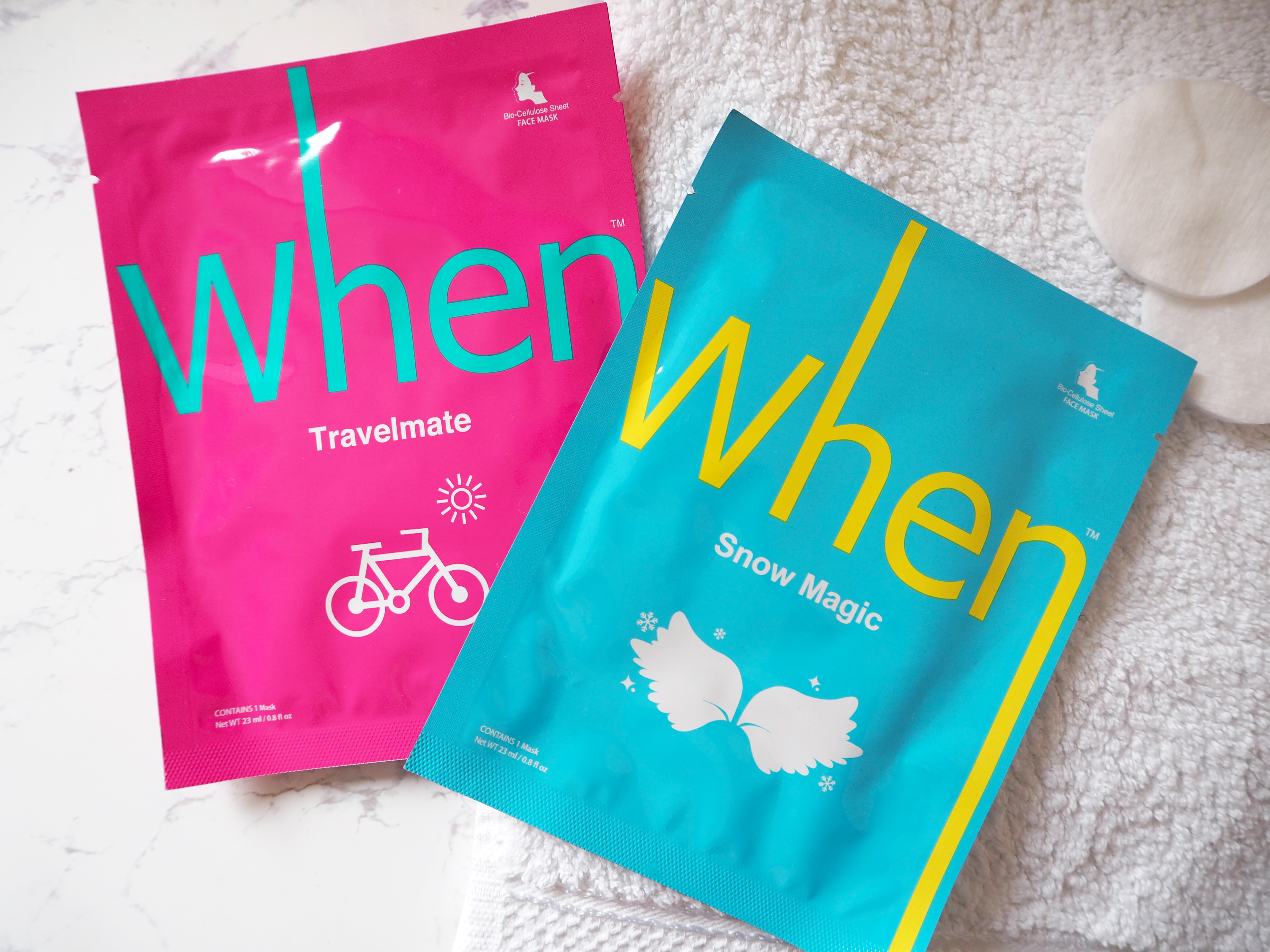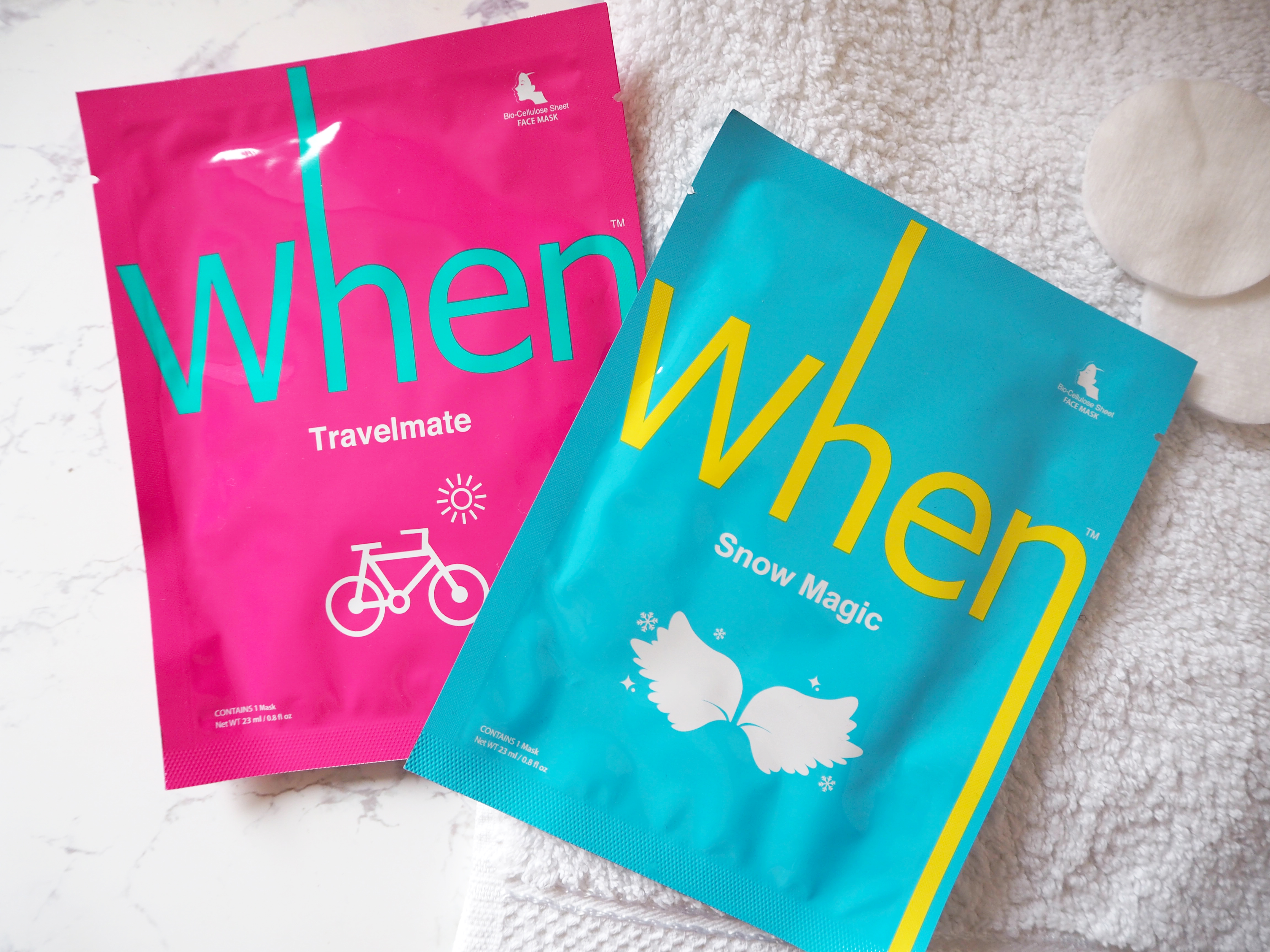 A great solution to these problems is the sheet face mask. A single use mask in it's own sachet, they are essentially just a face shaped sheet with the ingredients infused into the product, making for a mess-free and super simple pamper session.
I recently tried out a couple of the face masks from When; a company launched in Korea who use advanced bio-cellulose technology to create innovative face masks with superior adhesion and hydrating effect. My favourite thing about these masks is that they are made from all-natural, coconut-derived bio-cellulose and are gentle enough to treat burn patients. As well as getting a super gentle treatment, the masks also hold fluids up to 100 times its dry weight (10 times more than your average fabric sheet masks) so your skin will be super hydrated post-treatment.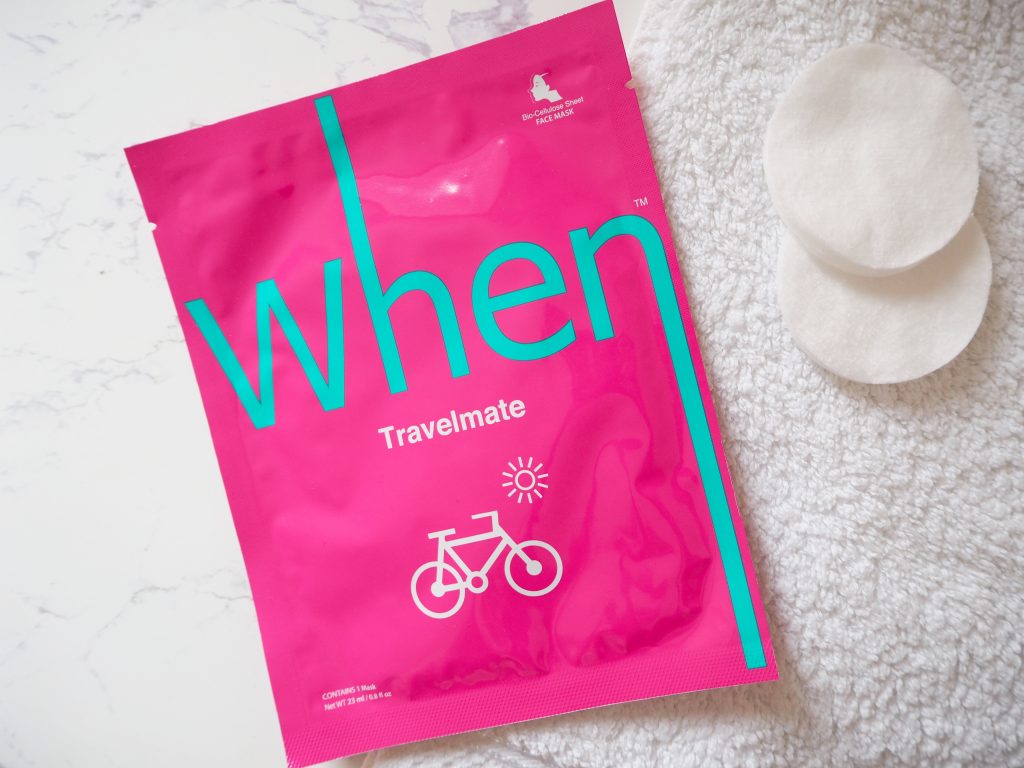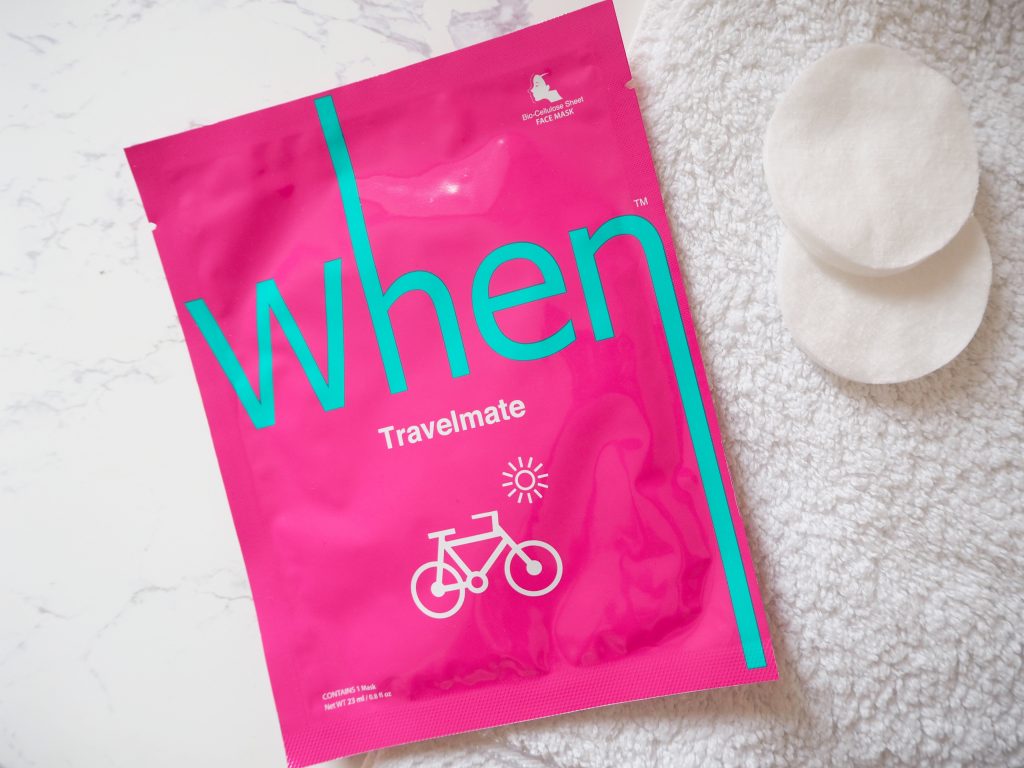 I tried out two of the five unique masks, the first of which being Travelmate – 'When you are on the road or on a long-haul flight, When Travelmate will help to soothe and refresh your skin from UV rays, wind and dry cabin air'. This was perfect for me as I have just returned from holiday my skin was feeling a bit drab after a long haul flight. This mask contains Chamomile Flower Water and Swiss Alpine Herb Extract.
The mask was, exactly as it said, super hydrating. My face was left feeling refreshed and moisturised, without feeling sticky or wet at all. All of the product had soaked into my skin and the small bits left on my neck area I simply massaged in and they were gone in an instant – no mess whatsoever! This mask really gave my skin the boost I felt it needed after facing the elements, and is ideal to pack in your case or take on a flight if you travel a lot or take longer flights.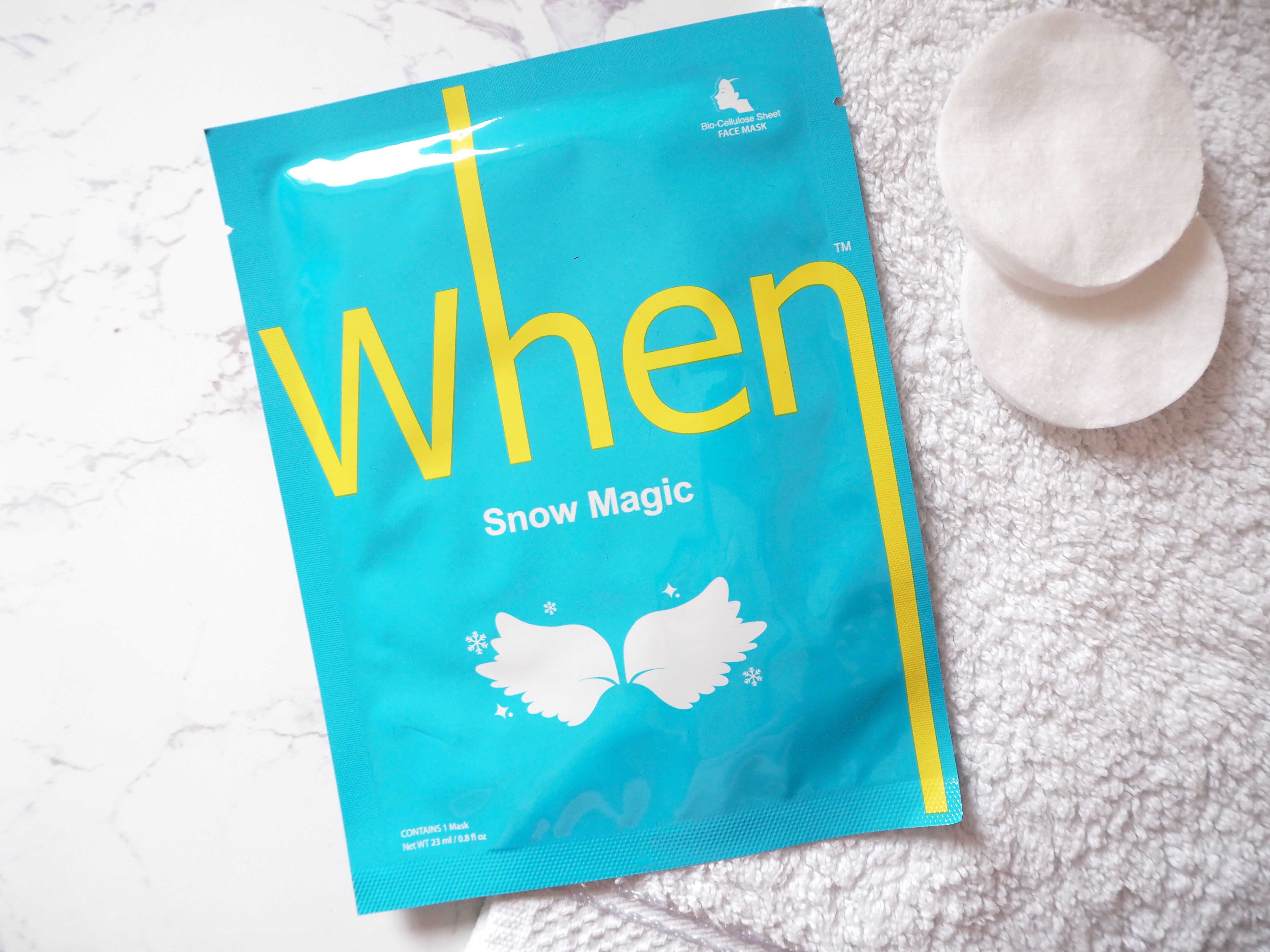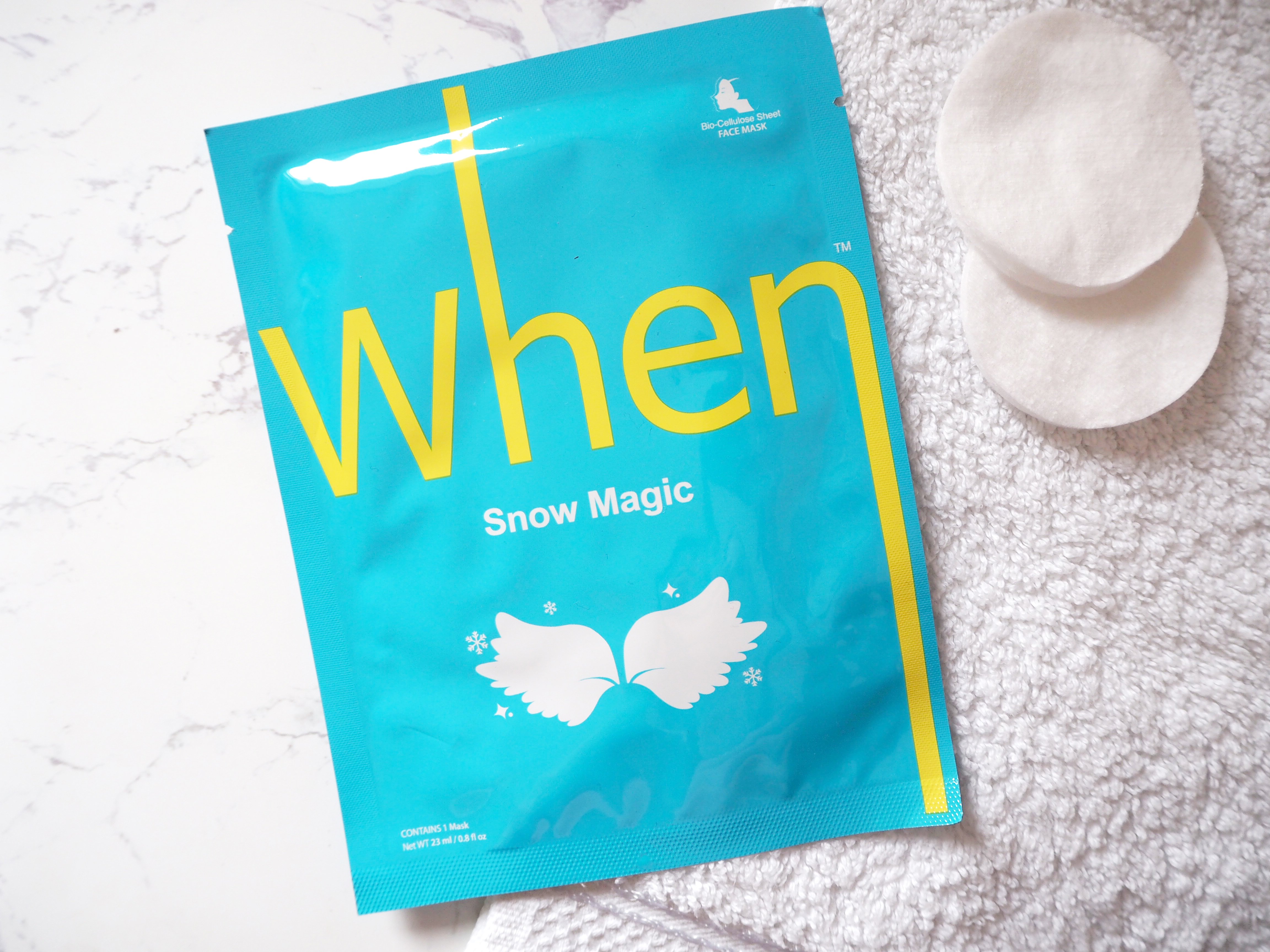 The second mask I tried was the Snow Magic – 'When you want clear and brighter looking skin, When Snow Magic will instantly add a beautiful glow back into skin stressed out by UV rays and heat'. This was a great mask to try whilst on my travels, as my skin does tend to dry out in the hot weather if I don't moisturise enough, and when you're out and about it can be tough to stay on top of moisturising.
Snow Magic contains Niacinamide (Vit. B3) and Aloe Vera Leaf Extract. This one is probably my favourite of the two as I love anything with Aloe Vera in it, and I could really see the difference it made to my skin. It felt very clear, clean and refreshed, and I really felt like I had lifted some of the stress and negative effects that the weather had on my face.
This is a great mask for the summer, as sometimes we can forget that whilst getting a lovely golden glow from the sun, it can also have a stressful effect on the skin if you don't take enough care. This super simple mask can help tackle this and leave your skin feeling rejuvenated and moisturised.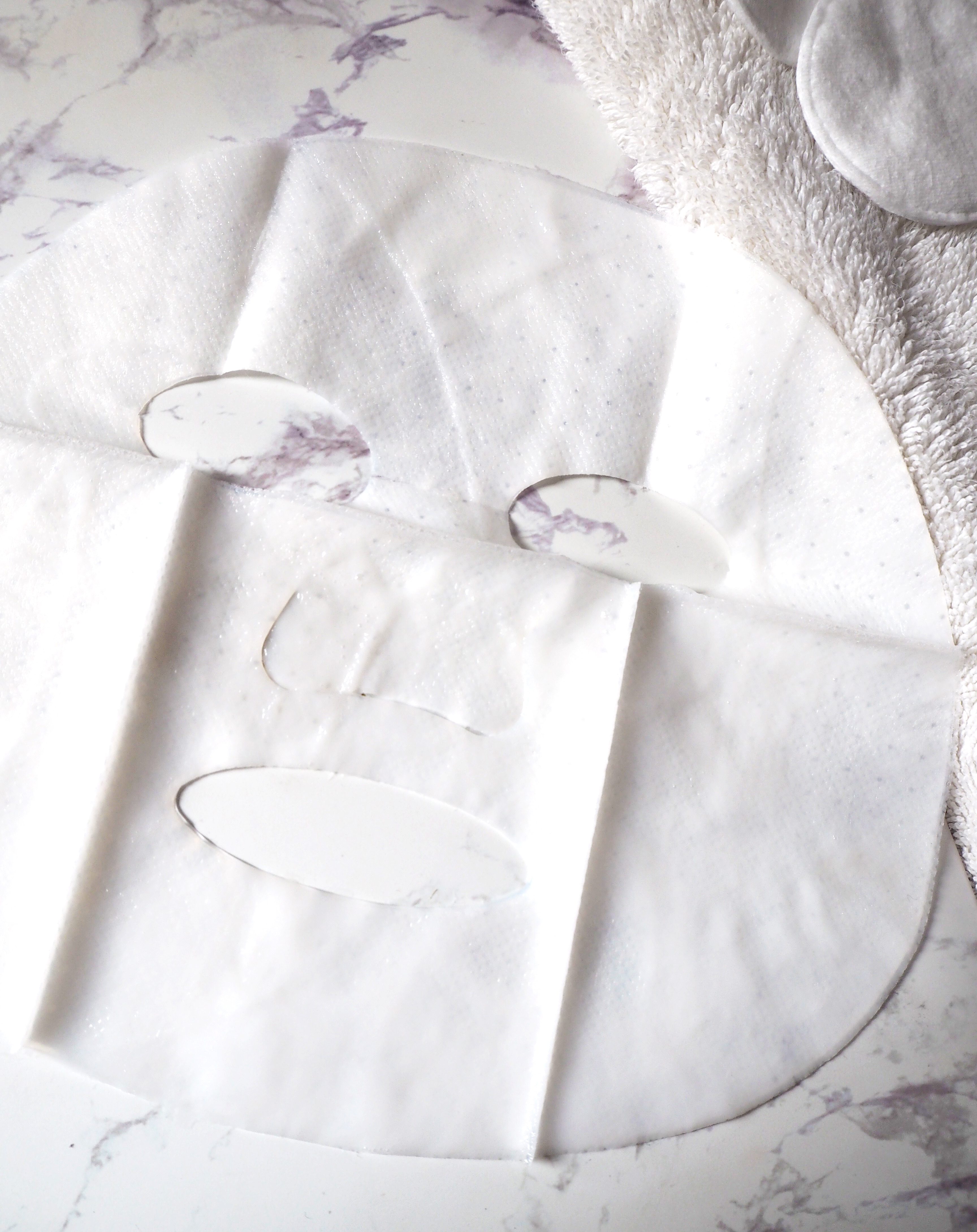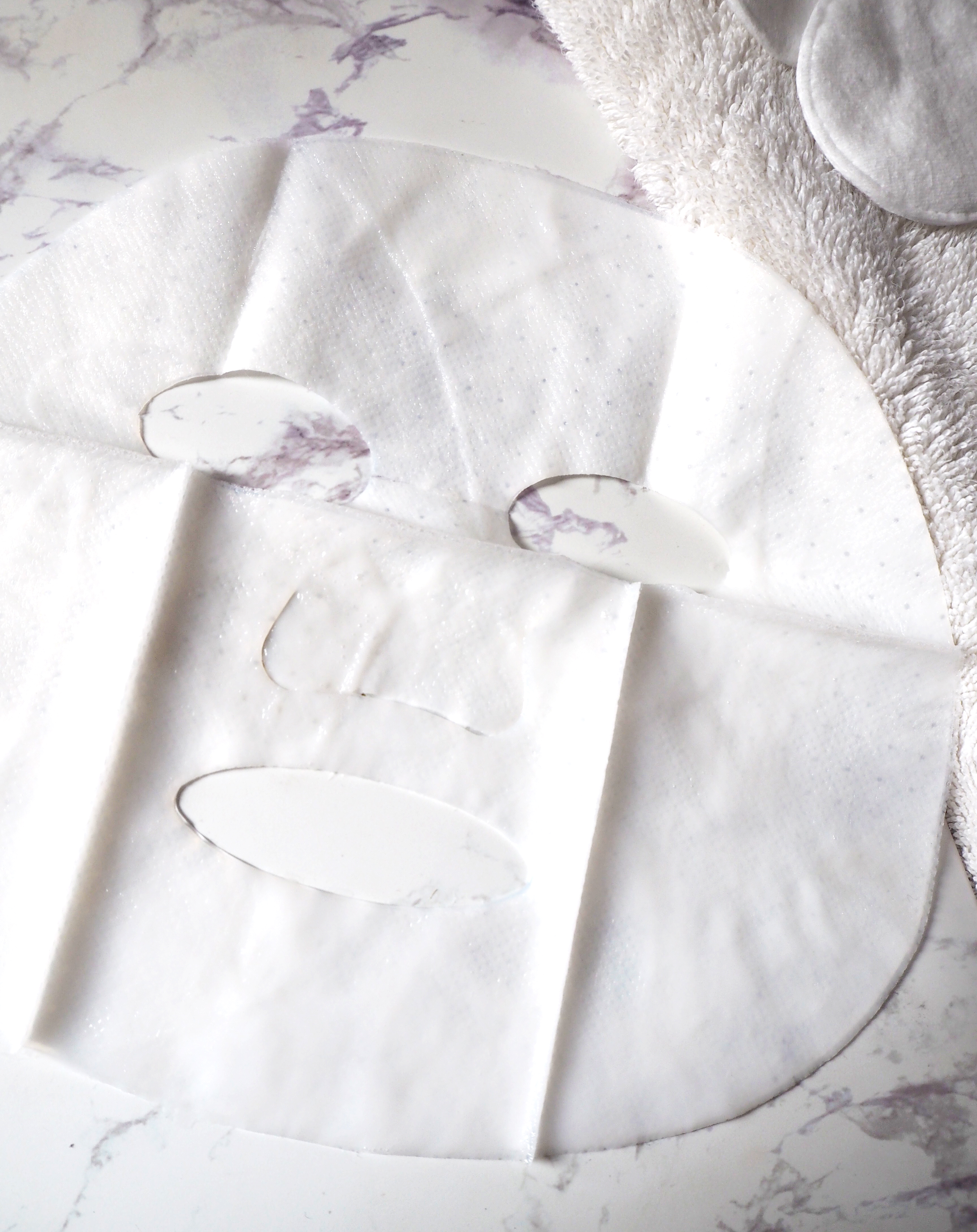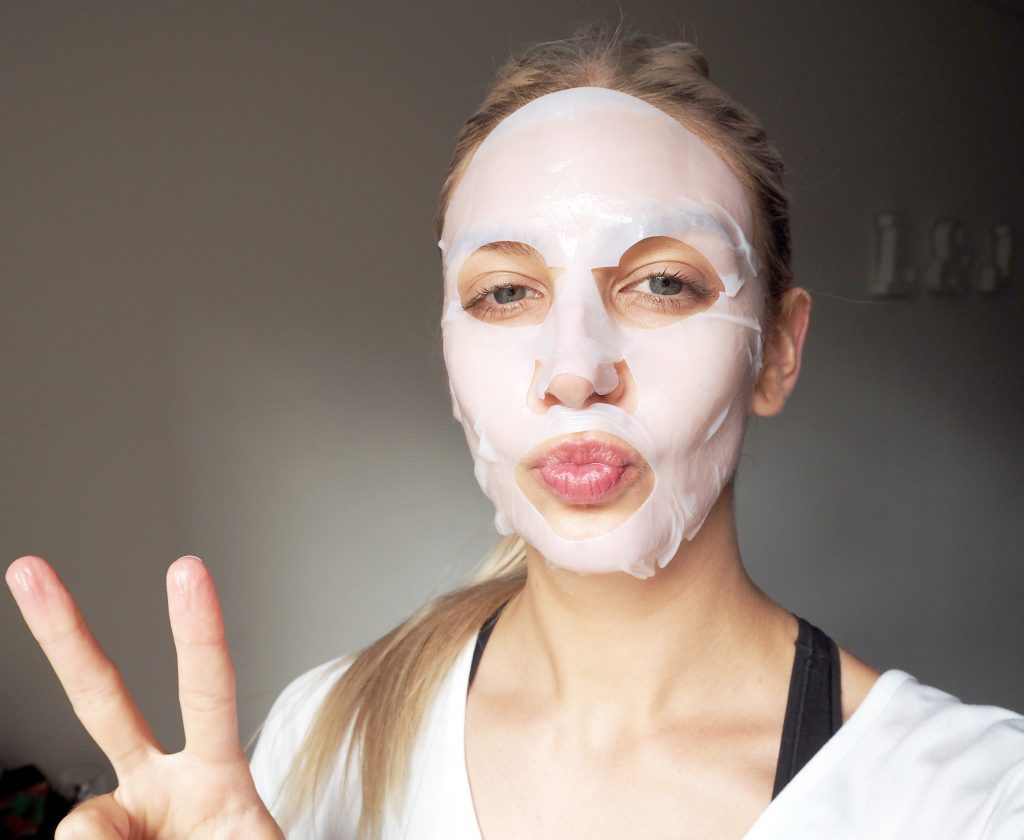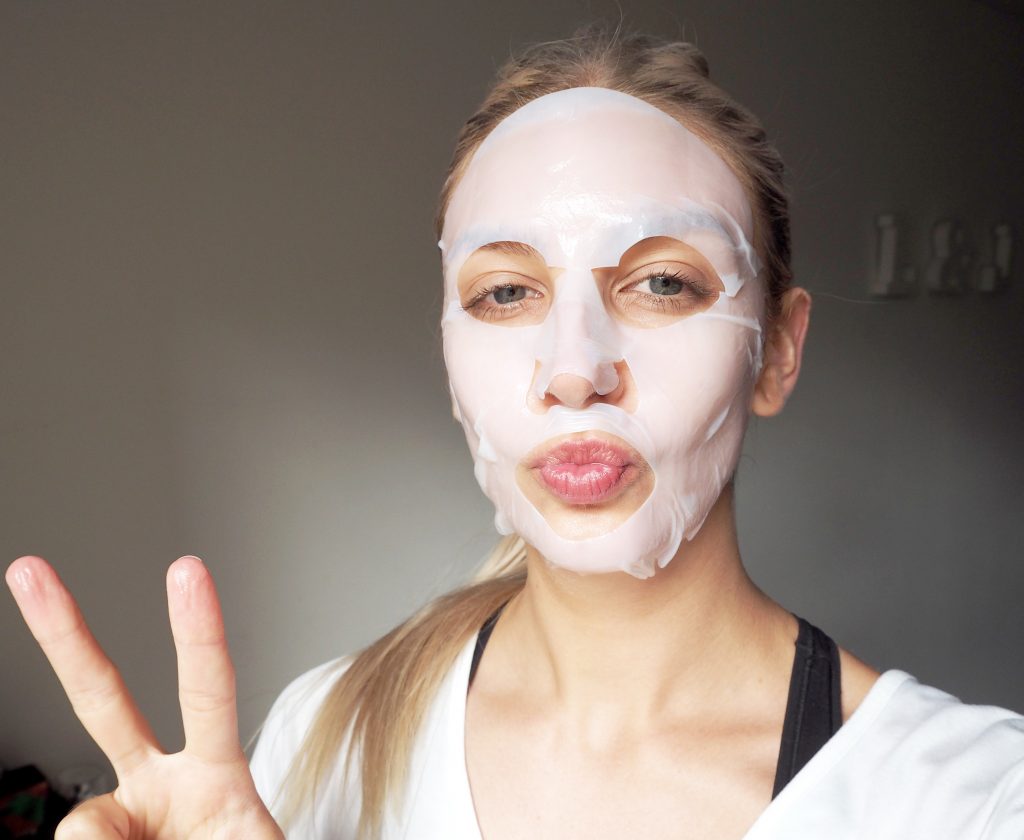 I found the masks super easy to apply and not messy at all. They also only take around 30 minutes so they are perfect for those who can never seem to find the time for full-blown pampering sessions – simply remove from the packet, apply, and then discard afterwards.
The mask is, if a little scary, very easy to just leave on and go about your business. Once I had applied it I didn't need to adjust or reapply once, so it was quite easy to get some other things done whilst it was working its magic.
The verdict:
For someone who doesn't often use a face mask, I really do like these. In fact, they are actually ideal for those of us who never want to spend money on a big tub of face mask product because we might only use it once or twice then forget it exists, only to find it a few months later and have to throw it away. They are mess free, super simple to apply and use, and if you are just looking for a quick pamper session rather than a drawn out application and hours of sitting still incase of any mess or cracking, then these will be your best friend.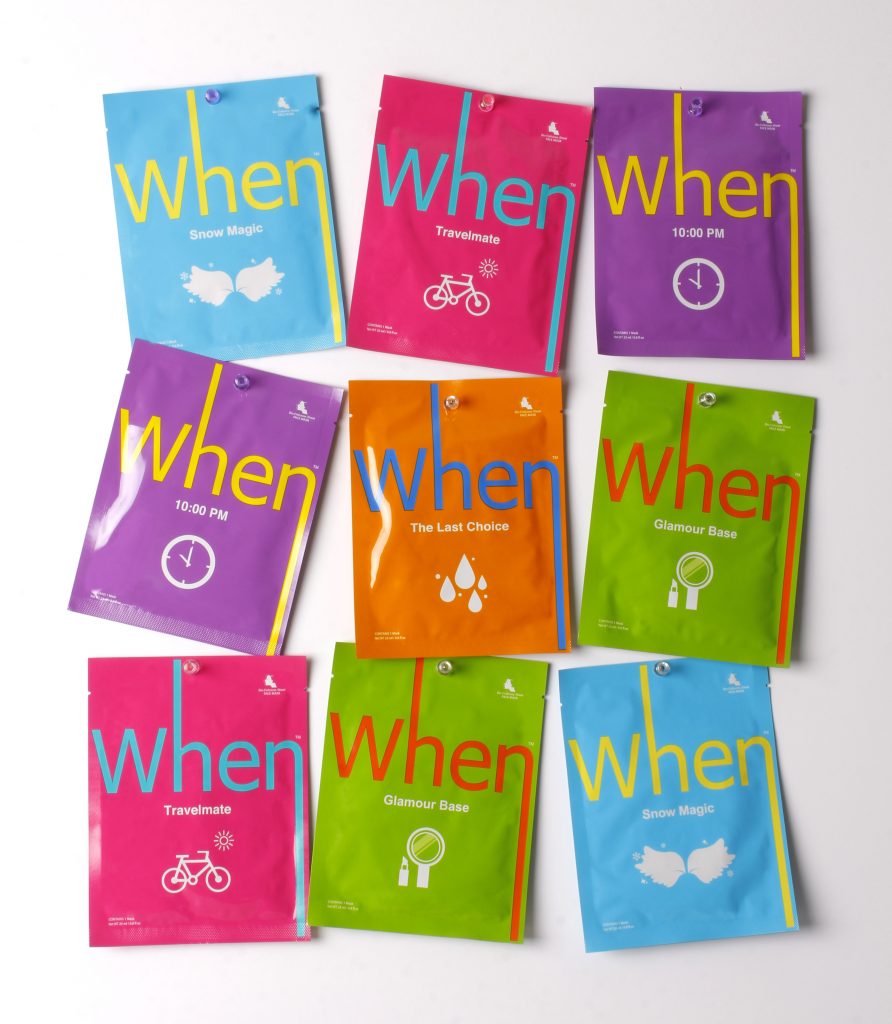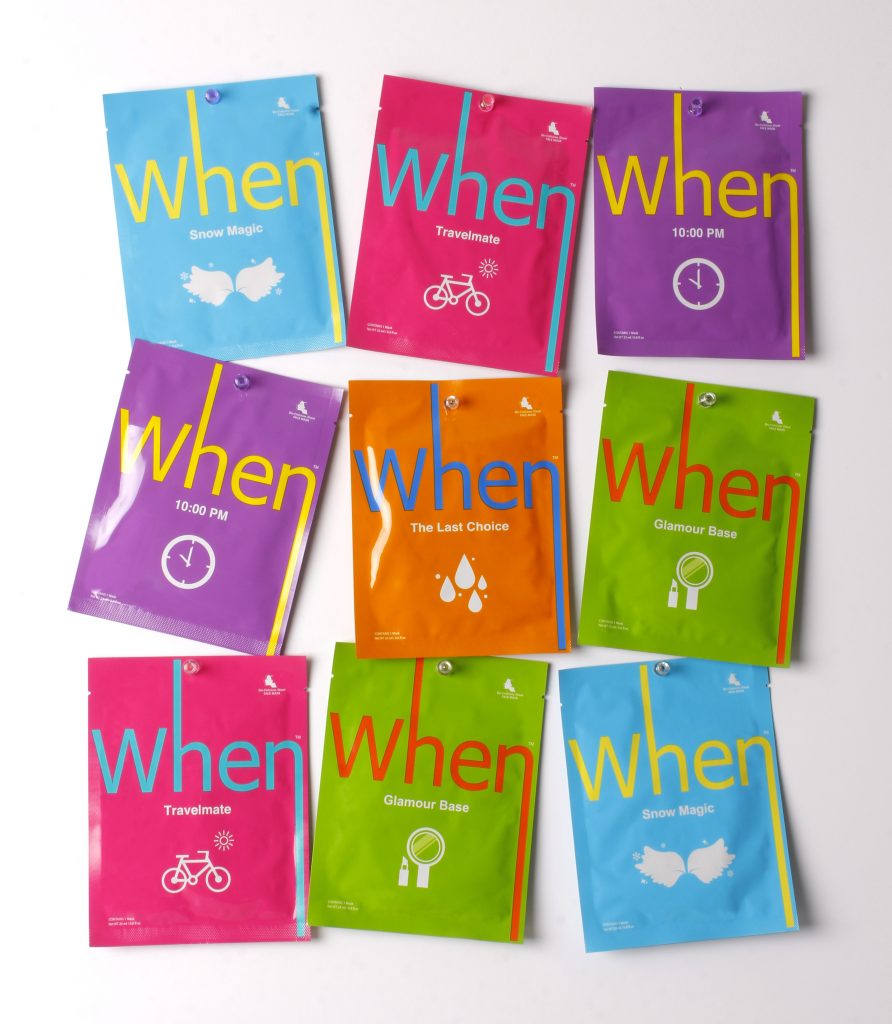 The other masks in the When range include:
10PM | When your skin is fatigued and needs restoring. Your skin regenerates itself between 10PM to 2AM and When 10PM will help boost your skin's beauty sleep. Key Ingredients: Watermelon Extract, Hydrolyzed Collagen.
Glamour Base | When you want your makeup to look flawless and last longer. Prepare your special day and skin with When Glamour Base for smooth and firm looking skin. Key Ingredients: Adenosine, Hydrolyzed Collagen, Peptides
The Last Choice | When your skin needs a tall glass of hydration. Quench he thirst and drench your skin in moisture with When The Last Choice. Key Ingredients: Saccharide Isomerate
Have you tried these face masks? Be sure to let me know your favourite skin pamper products in the comments below!
LL x
Are you following me on 


?
*These products were sent to me for review purposes – powered by Brand Backer. All opinions are my own.