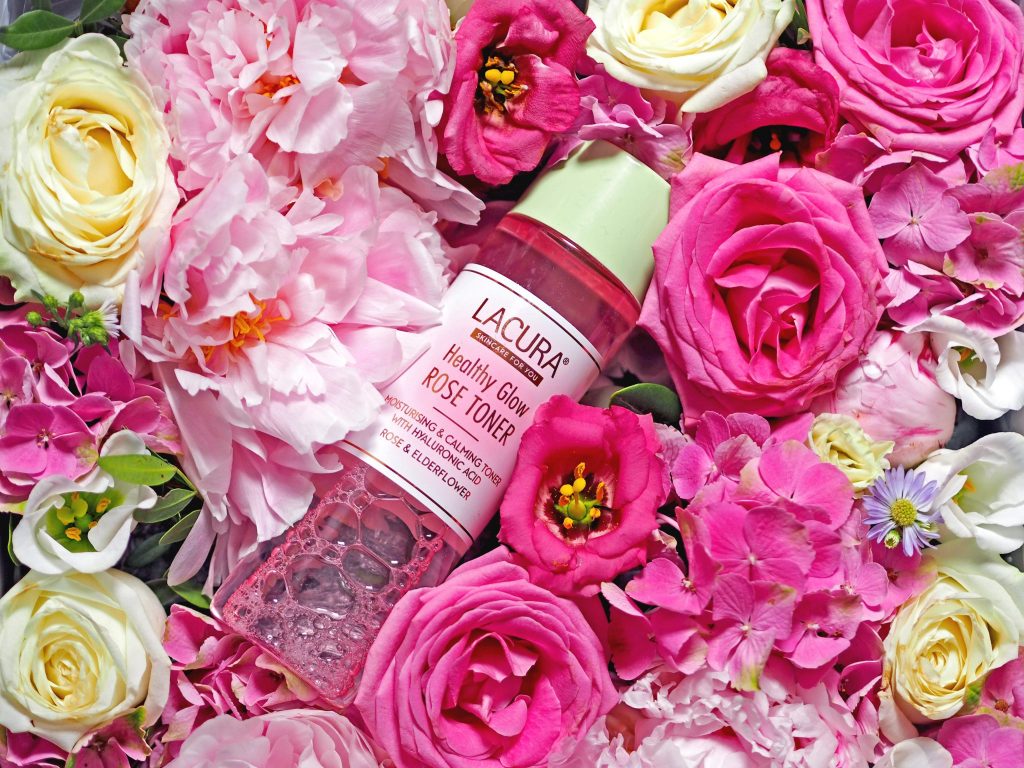 Pixi Glow Tonic
Pixi Glow Tonic is a cult favourite of the beauty world, and something I used to buy religiously. I even dug back into my archives where I featured it in a beauty favourites post back in 2015! It was a pricey regime, coming in at £18 a bottle; but Aldi is coming to the rescue of our bank balances with their very own dupe. Introducing the Lacura Healthy Glow.
Toner is the step after cleansing and before moisturising, and something I never did before I found Pixi Glow Tonic. It contains glycolic acid, ginseng, witch hazel and Aloe Vera. This combo of power ingredients was created to brighten, tones and condition your skin, as well as gradually diminishing signs of sun damage, fine lines, scarring and other imperfections. Basically miracle working!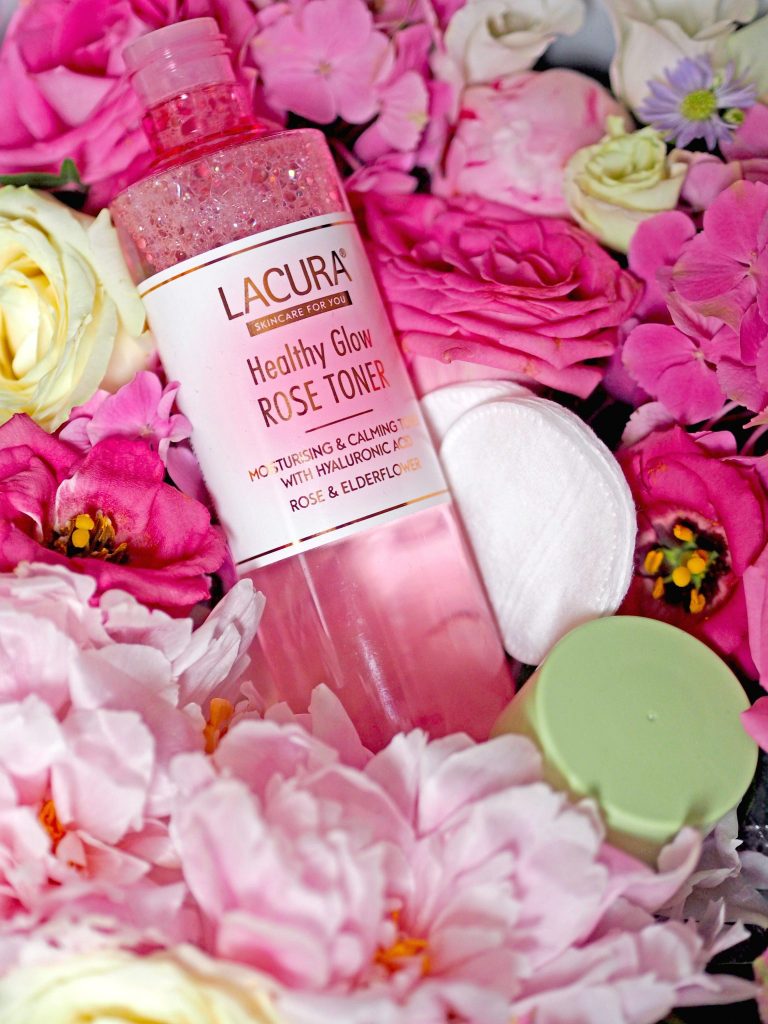 Aldi Dupes
Aldi is becoming known for their dupes of market faves; From food and drink products like Topaz Blue Gin and suspiciously familiar chocolate bars, to Jo Malone candles and now a whole host of beauty products. I've already had my eye on their copies of Nars blush, La Prairie Concealer and Foundation and Brazilian Bum Bum Cream (the dupe name will never be as good as that though, let's be honest).
I popped in recently and couldn't resist picking up what was obviously their dupe of Pixi Rose Toner; Lacura Healthy Glow. I had seen that their version of the original was flying off the shelves, and they have now released a copy of the rose infusion. Much like the Pixi product, this variation is made with rose and elderflower.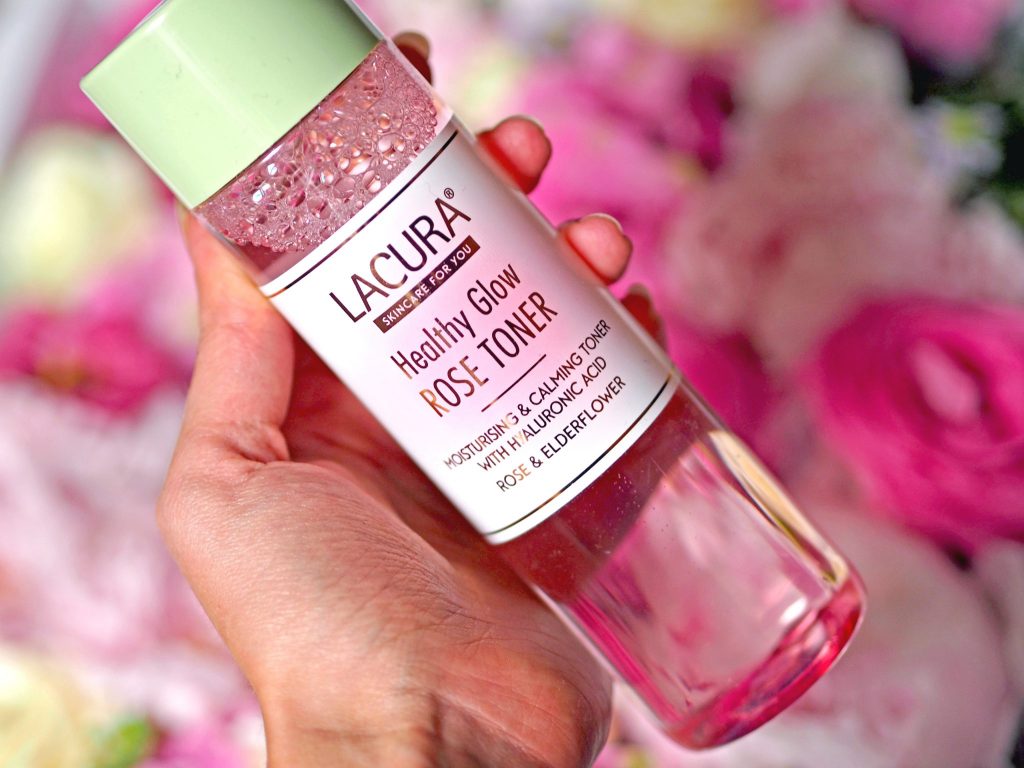 My Review
I haven't tried the rose variation of the actual Pixi toner, so I can't compare on the scent, but this does smell lovely. If you like rose then you absolutely need to pick this up.
However, as someone who used to use the Glow Tonic religiously, I can definitely compare the quality of the products. One of the things I love about the Pixi Tonic is that it always removes every last drop of makeup. I don't think it was intended this way but it is an added bonus that I never found in any other product. Don't get me wrong, I always take my makeup off beforehand. Yet no matter how clean I thought my face was, the Pixi product managed to find and remove some last bits which always amazed me. I didn't think that the Lacura Healthy Glow Tonic would do this but to my pleasant surprise, it does exactly the same.
The ingredients are very similar, however the aloe vera content is much lower in the Aldi Toner. This caused a bit of a stir with the original dupe, as it was called out on the front of the packaging despite it being so low down on the ingredients list. However, although the content is lower in the Rose & Elderflower version, it isn't listed on the front of the label (they must have learnt their lesson).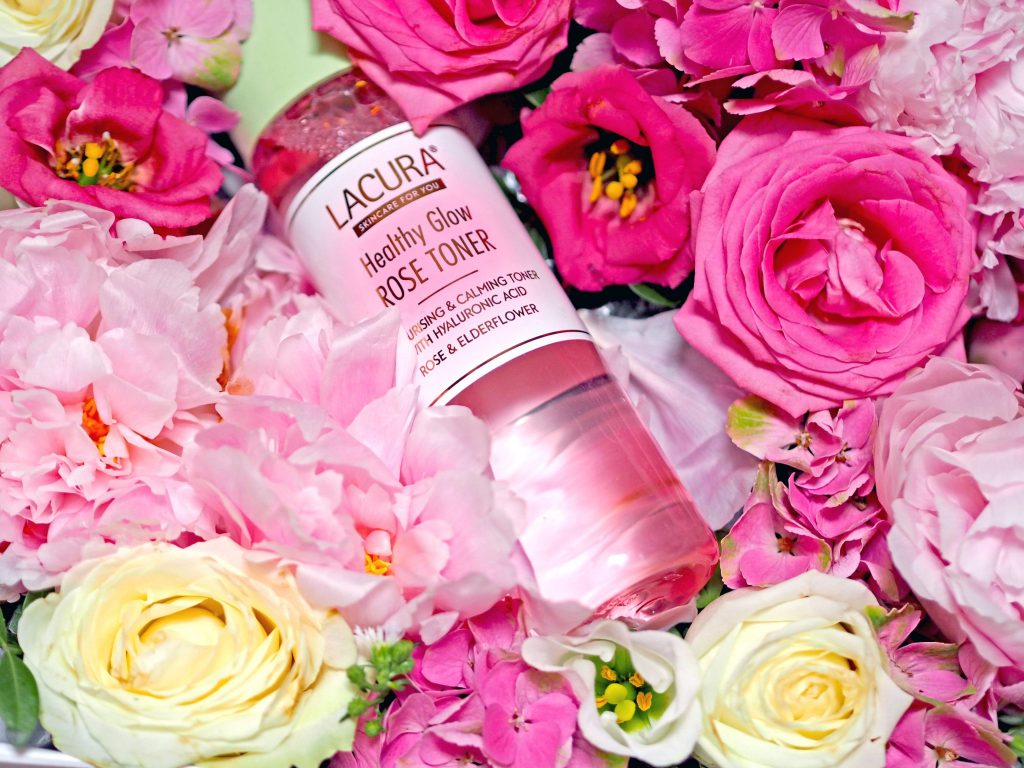 The Lacura Healthy Glow definitely gives a little tingle when activating on your skin, which is exactly what I got with the Pixi one. It also leaves my skin feeling really clear and clean.
Lacura Healthy Glow
I have been using it for a couple of weeks now and am loving the results! I suspect that the Aldi version may not be quite as high quality, ingredients-wise, as the Pixi one, but for a bargain £3.99 versus £18, I'll happily take that.
If you are a lover of the Pixi Glow Tonic then I would highly recommend trying the Lacura Healthy Glow. Aldi seem to absolutely nail their dupe products every time, and for a portion of the price; making cult classics available for those with lower budgets. It might not be the exact same product, but for less than a fiver it is absolutely worth every penny. Be quick though, their 'best buy' items fly off the shelves and can be limited in quantity.
Let me know if you want to see any other dupe reviews in the comments below!
LL x