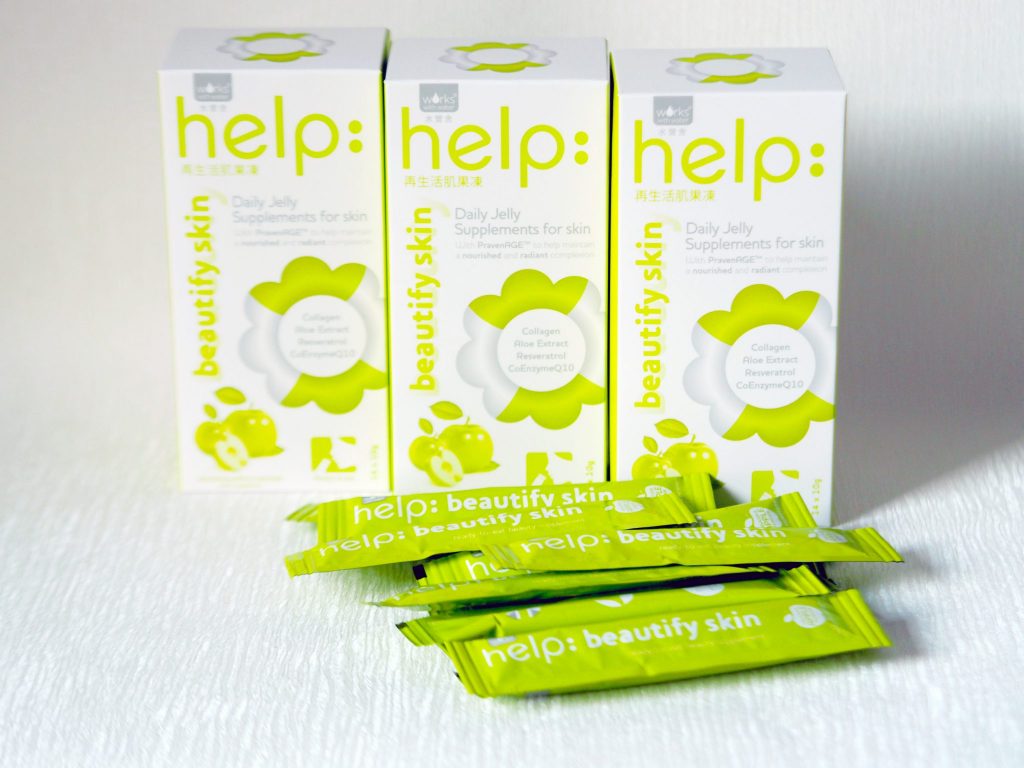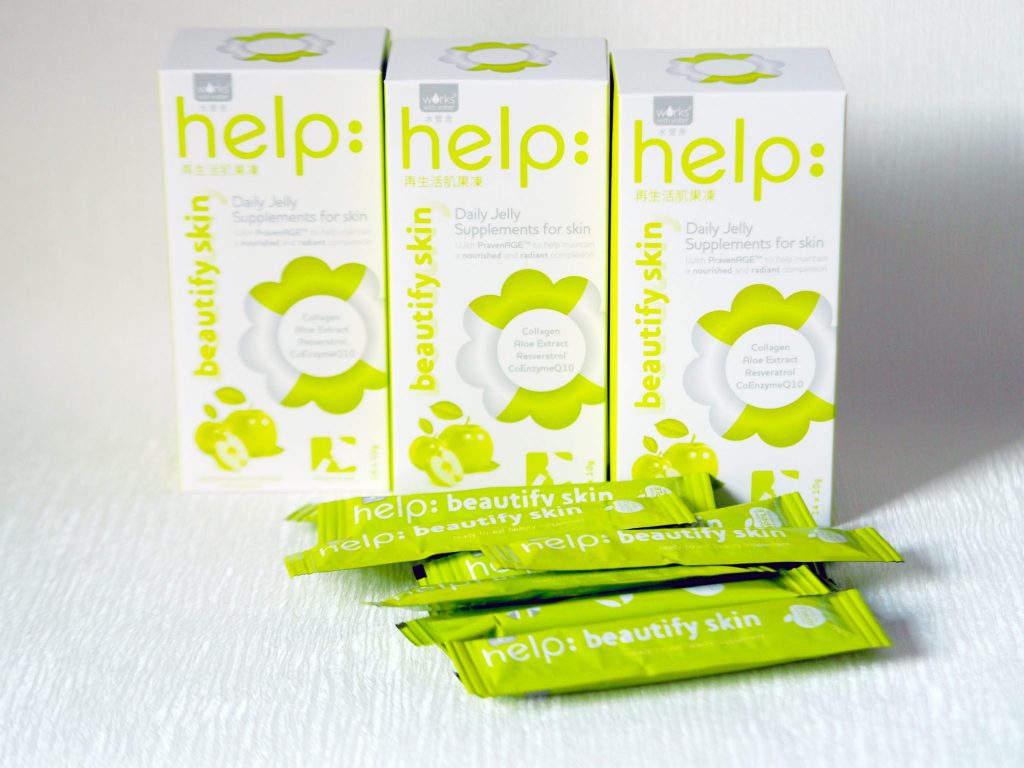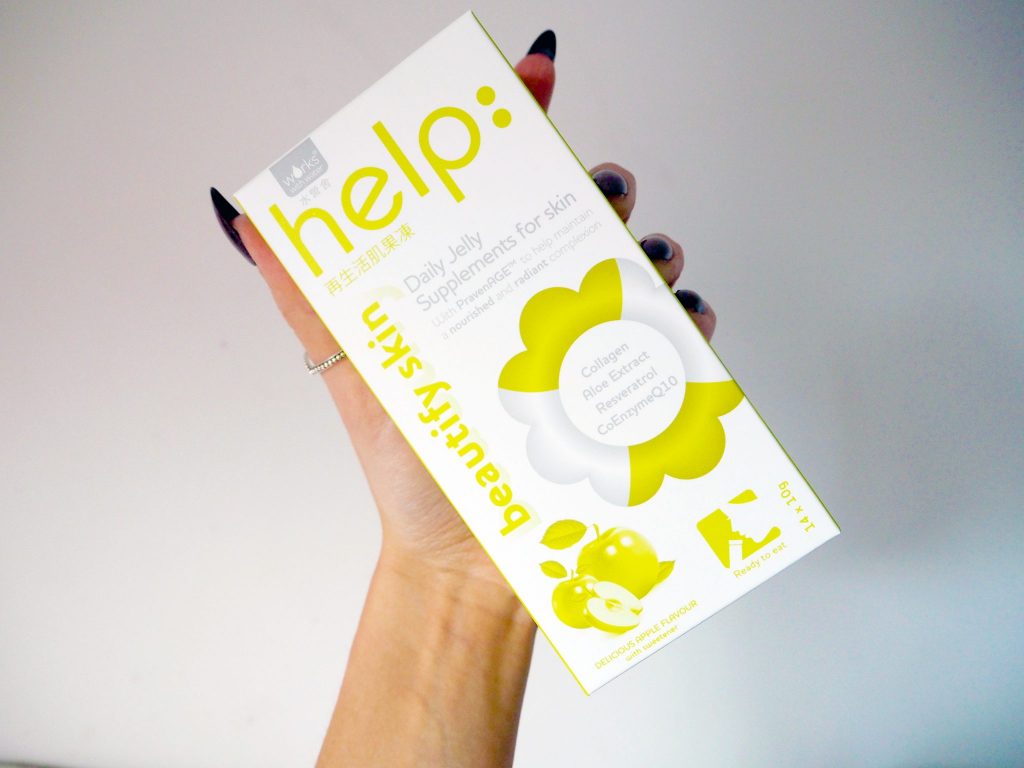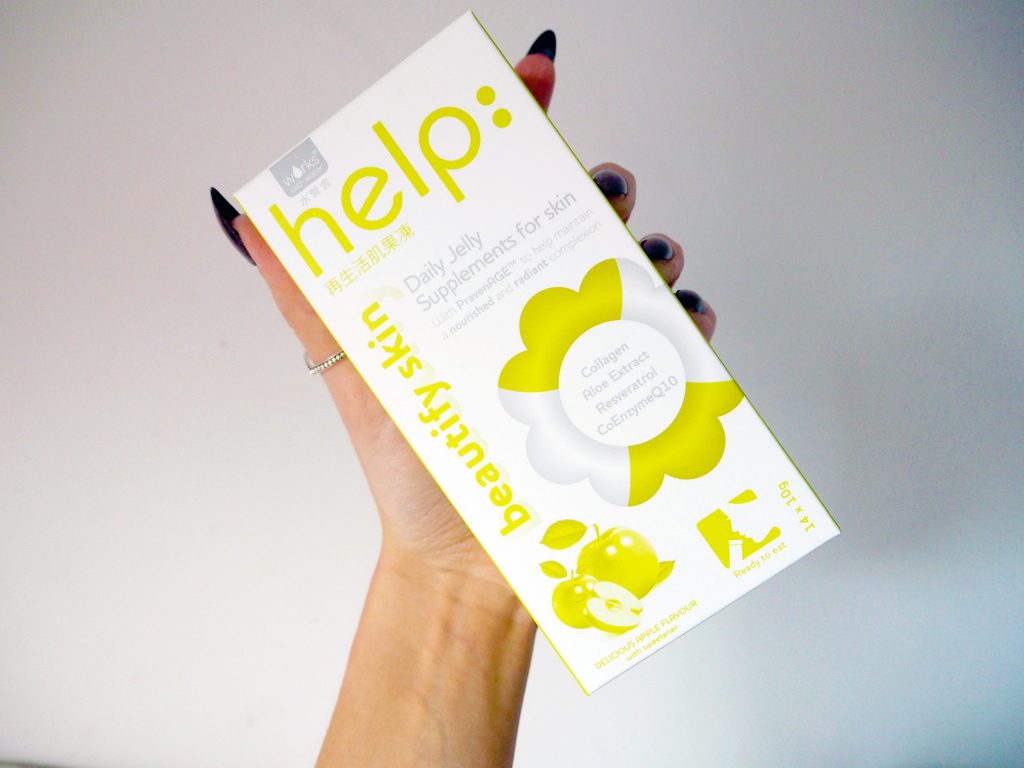 Works with Water is the UK's first company to pioneer a range of 100% natural supplements that are scientifically proven to help you achieve and maintain healthier skin. The natural, organic and cruelty free beauty market has grown massively in the last year or two, and eliminating unnecessary chemicals and ingredients from products that we put into our bodies and onto our skin every day is what we all seem to be striving for – and rightly so.
I don't know about you, but my body reacts so much more positively when I fuel it with goodness and nourishing foods, and our skin is no different, so I was excited to try out these Help: Beautify Skin Supplements that were recently sent to me.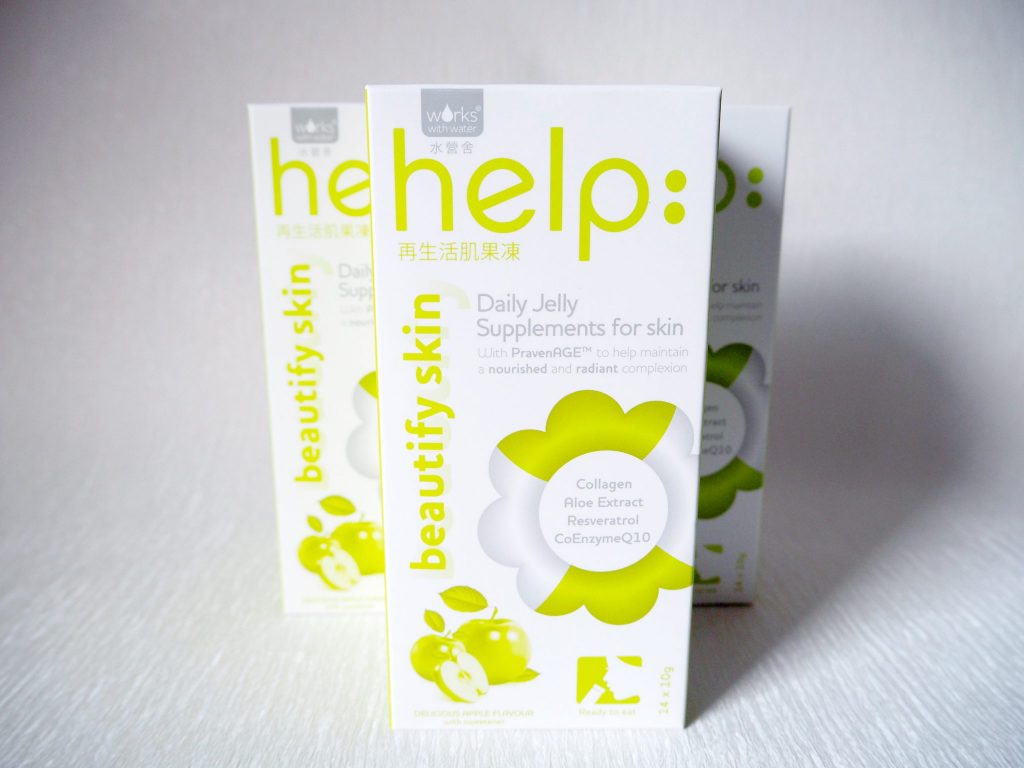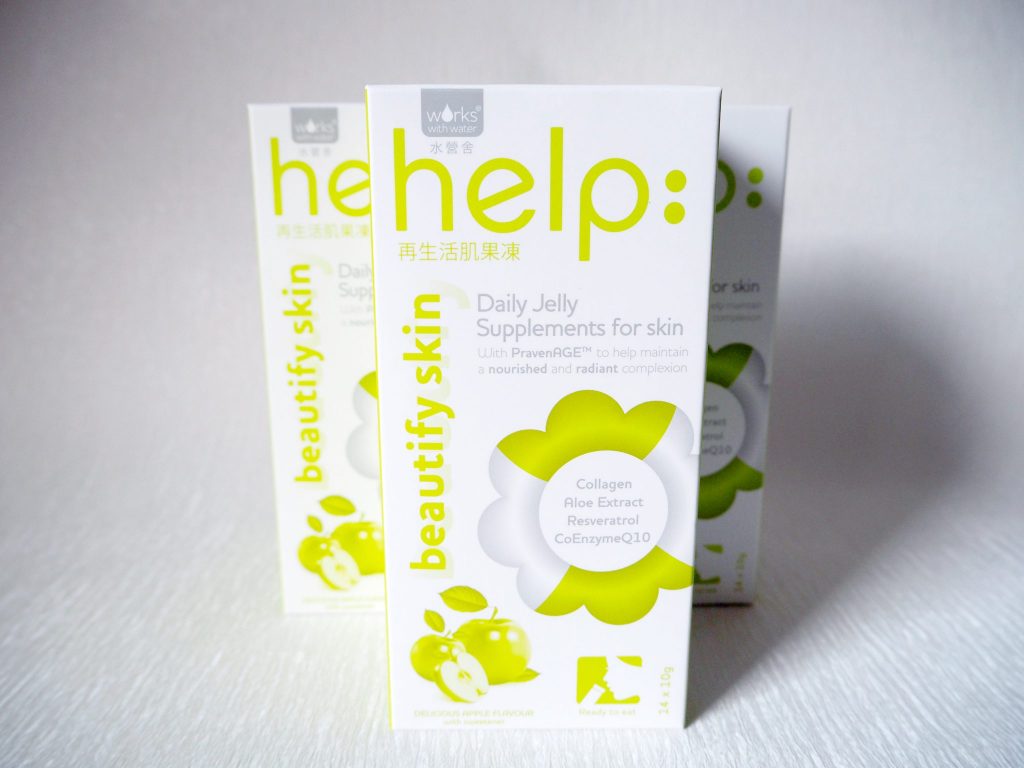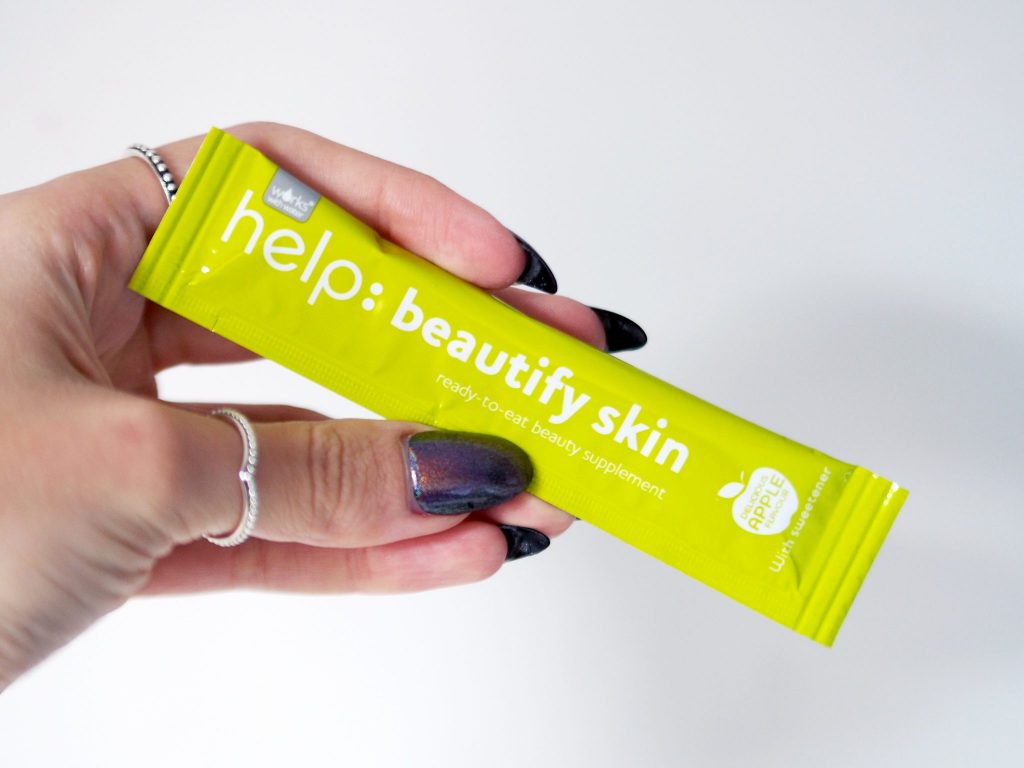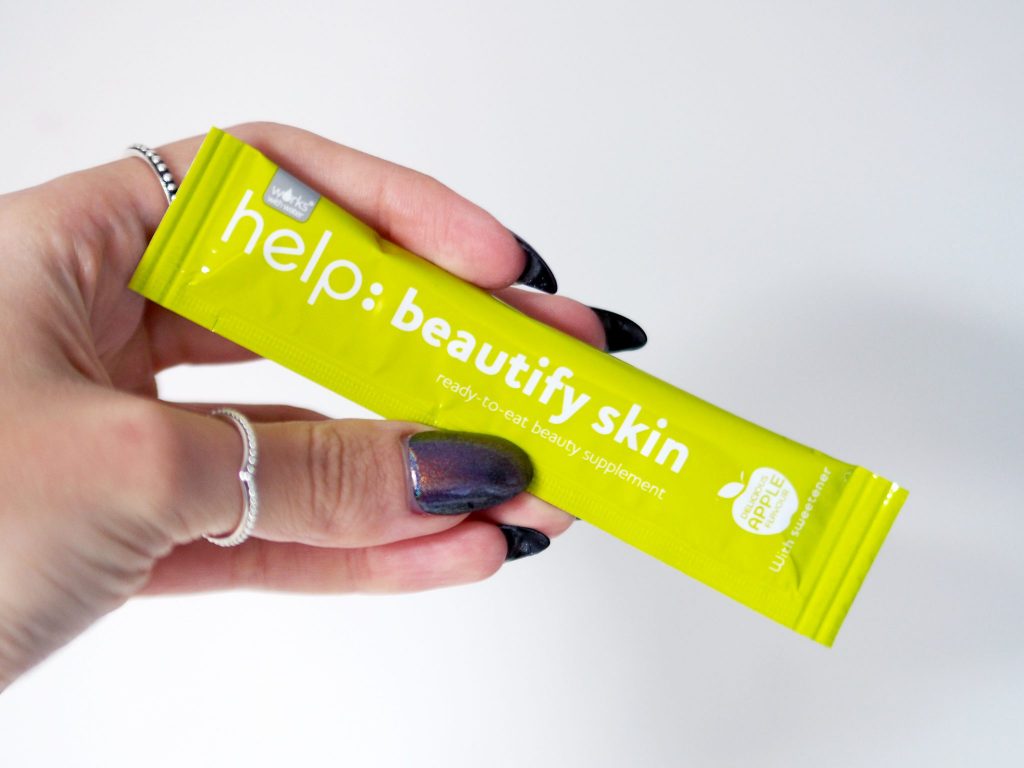 Each box provides 14 10g sachets of delicious apple flavoured jelly, which is free from artificial colours and flavours, and contains these natural skin regenerating nutrients: CoEnzymeQ10, Hydrolysed Marine Collagen, Resveratrol, Aloe Vera and Vitamin C. I was initially a little skeptical of how these would taste as I totally didn't know what to expect, but they are actually really refreshing and delicious, and very natural tasting – I kept mine in the fridge to keep them cool.
They are the perfect compact size so you can pop them in your handbag, lunchbox or purse to have on the go, anytime of the day. They are also great if you need a little sweet hit after lunch or dinner. For optimal skin results, the suggest consumption is one to two Help: Beautify Skin jelly treats each day, as part of your daily routine. I found that having the little jelly treat rather than your usual pill supplement helped me remember to take it each day, as it was something I looked forward to having rather than quickly forcing a tablet down with a few gulps of water.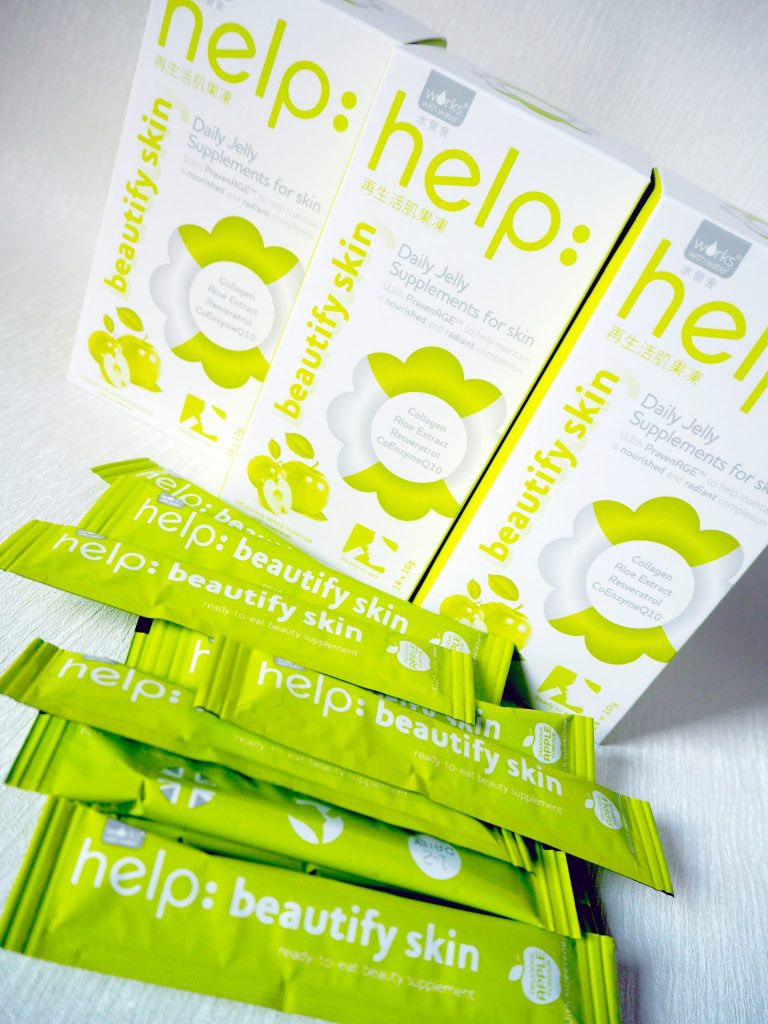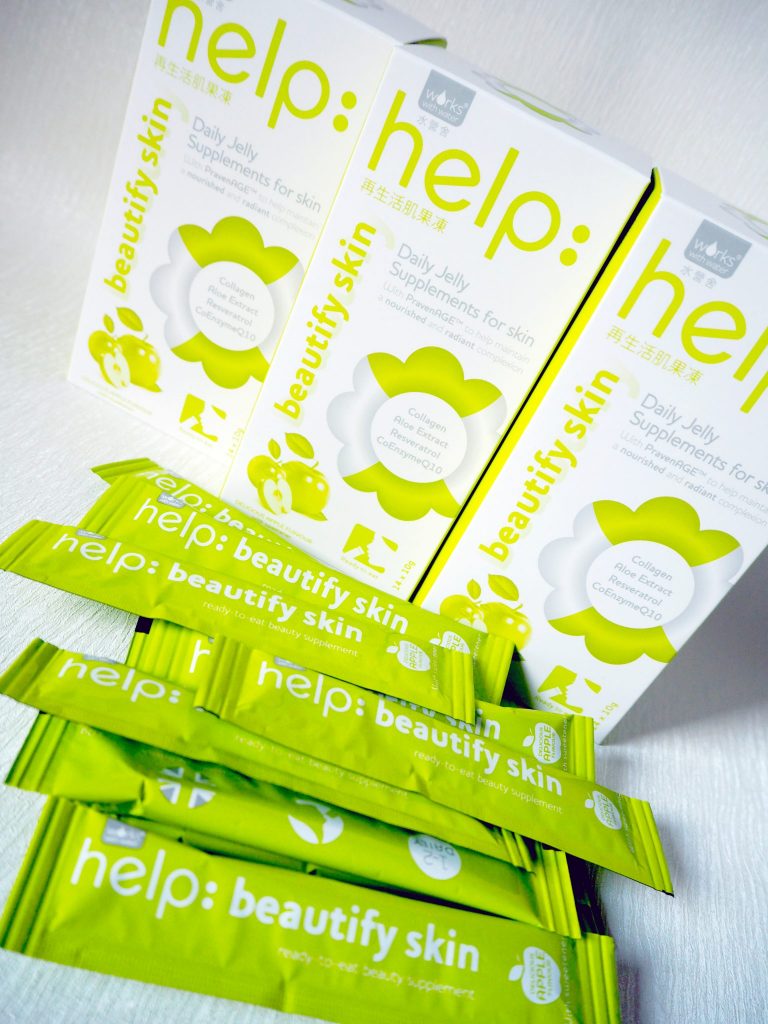 Laura Kate Lucas – Manchester Fashion, Lifestyle and Fitness Blogger | Works with Water – Help Healthy Skincare SupplimentsHelp: beautify Skin helps keep your skin great condition as it is formulated with skin boosting ingredients with anti-aging and skin regenerating properties. I am lucky enough to have quite good skin anyway, but I certainly noticed less blemishes and dryness when using these every day.
At £22.95 for a 14 sachet box, they might be on the higher end of some people's budgets, however for an all natural product with scientifically proven results, I would definitely recommend giving them a go for a couple of weeks. They are perfect for those of us who are constantly busy, as they are super handy for taking on the go, snacking on at home, or keeping a little stash of them at work. Of course, your skins appearance and condition can depend on so many factors, so just taking this one supplement won't transform you overnight, but is certainly a great way to give your skincare routine an extra boost.
You can visit the Works with Water website here to order these online.
LL x
*This product was sent to me for review – as ever, all opinions are my own.