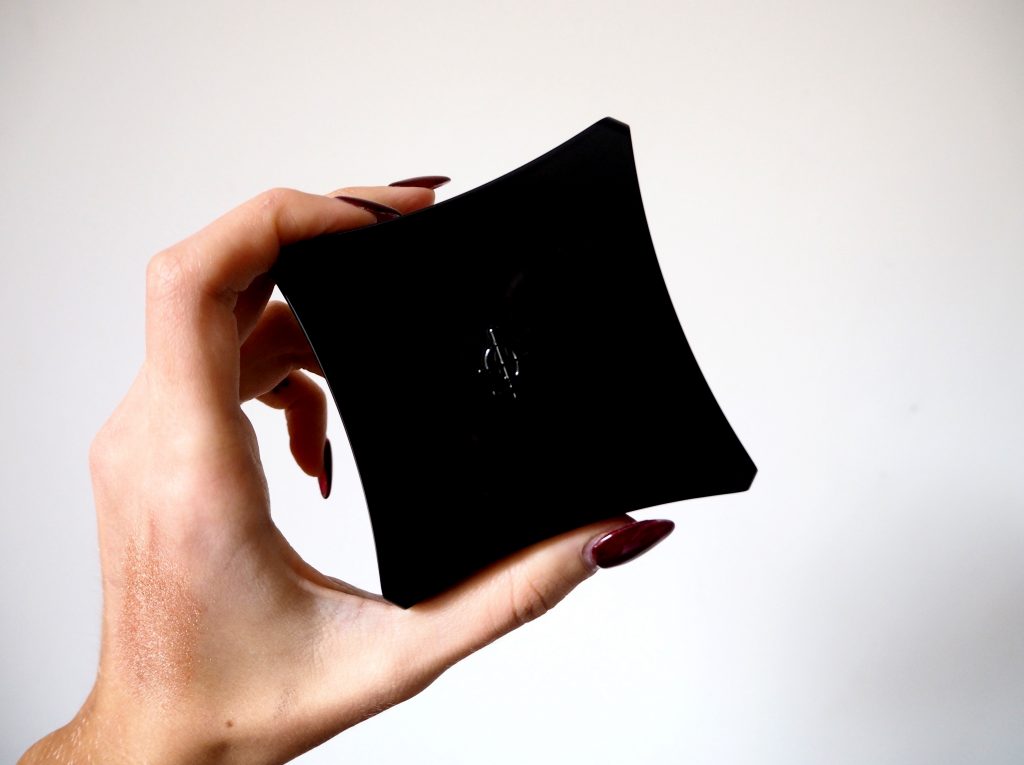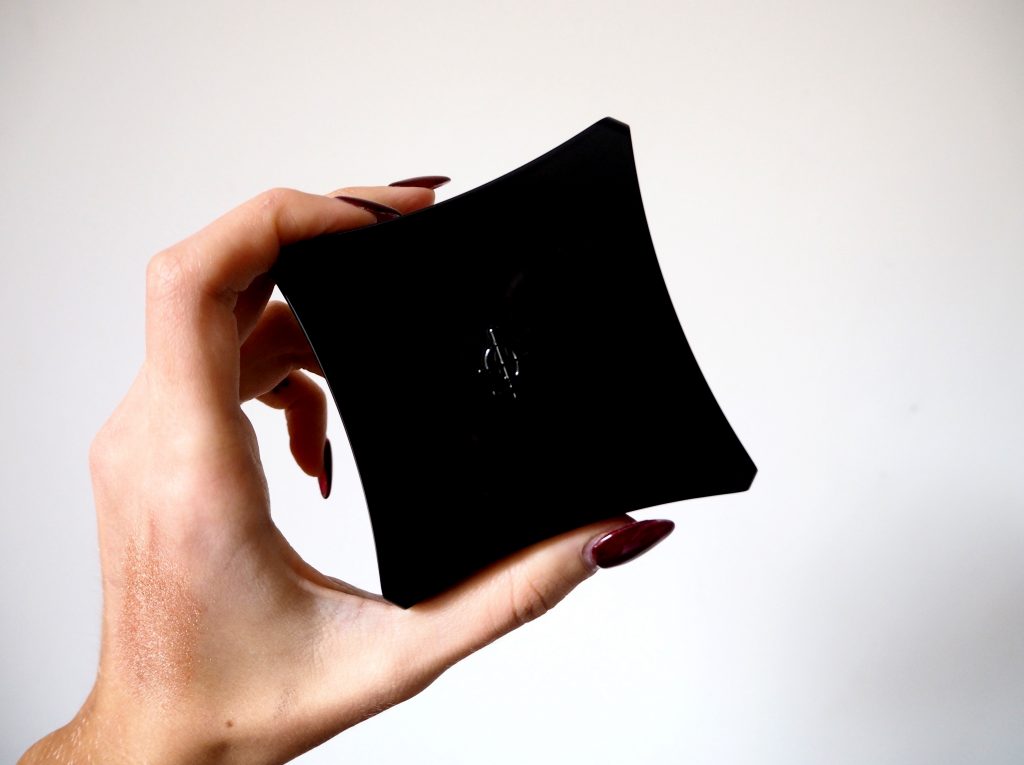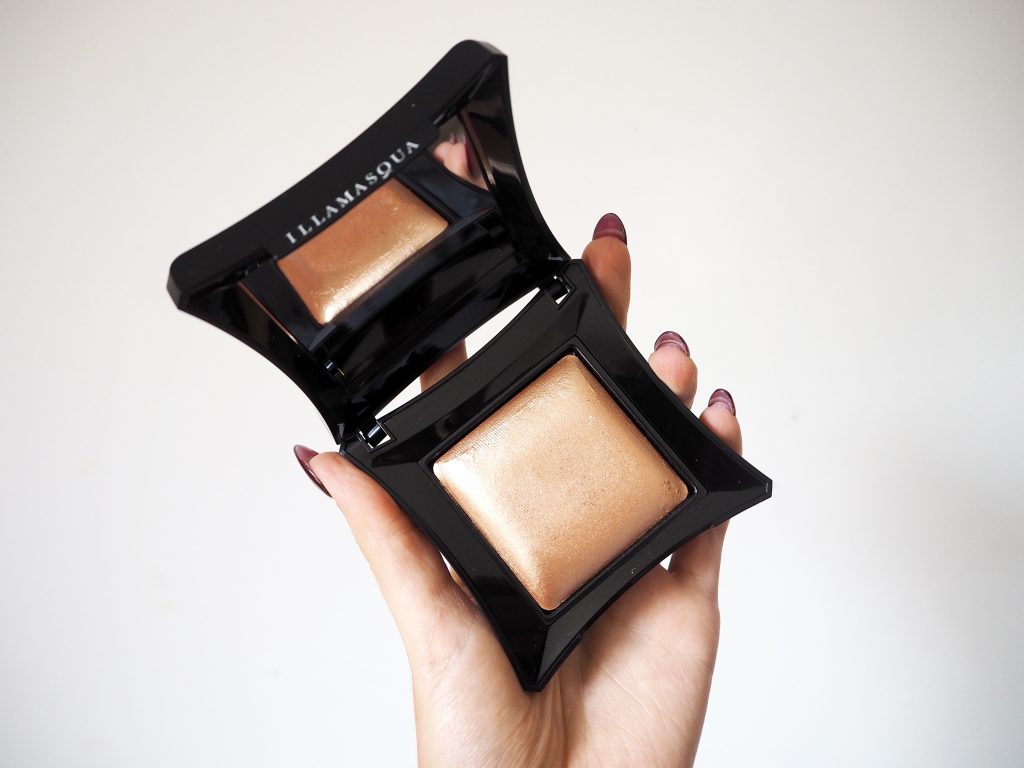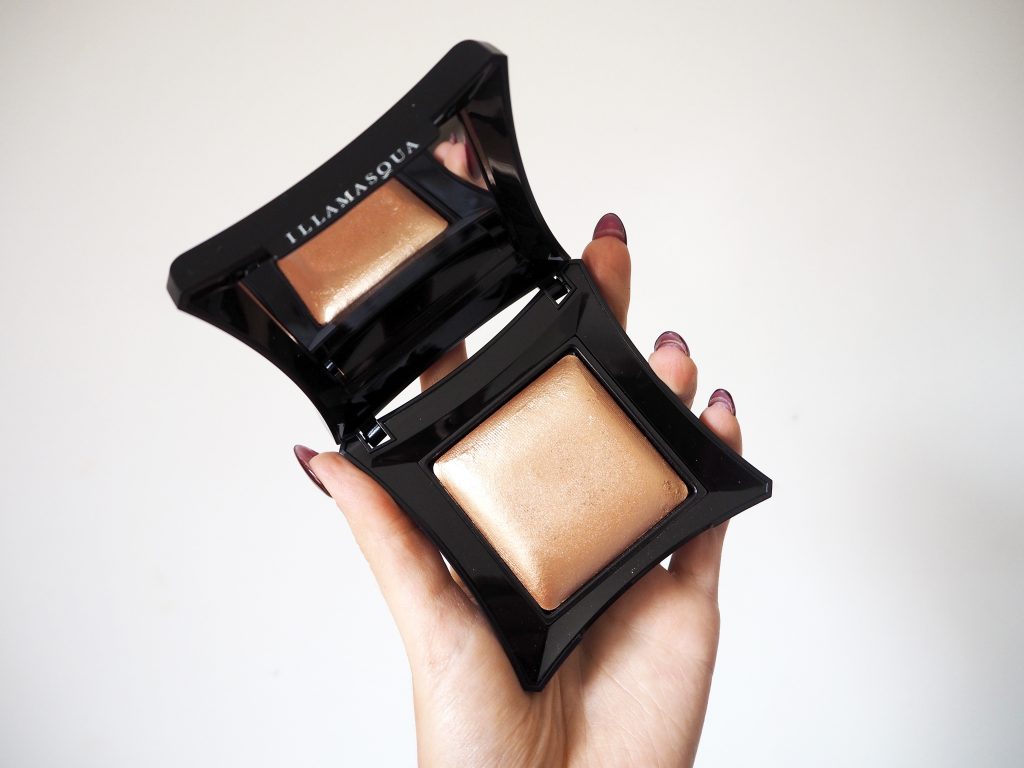 One of the newest products recently released by Illamasqua – the Beyond Powder has been flying off the shelves and it isn't hard to see why.
If you love a good Highlight half as much as I do then you need this in your life. The new Beyond Powders from Illamasqua are baked Highlight powders that come in two colours – 'Epic' and 'OMG', and when you see them you will totally understand why they are named as they are.
I must admit that these days I am somewhat of a highlighter addict. I just think a sweep of highlight gives a lovey glow to the face, and highlighter has made its way from my 'special occasion makeup' into my every-day routine because of this. In my opinion, it can literally complete every style of makeup look; from giving you a lovely, healthy glow on those more natural makeup days, to giving you a glamourous sparkle when you want a more dramatic makeup look.
I currently own quite the mixture of highlighters, both high end and low end, but my all-time favourite without a doubt has to be the Becca x Jaclyn Hill 'Champagne Pop'. Nothing quite comes close to the quality, formula, colour and pigmentation that this product delivers. I am yet to find something that comes even a little bit close to the glorious highlight this delivers.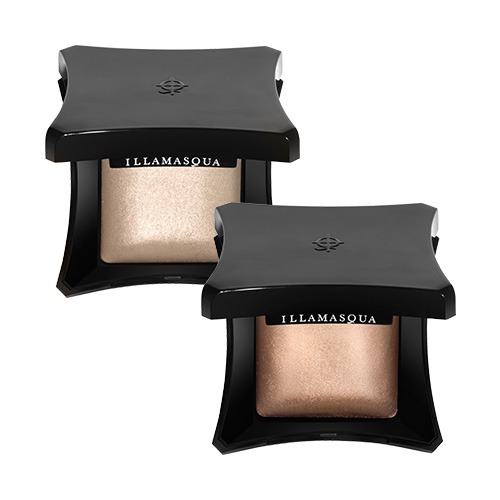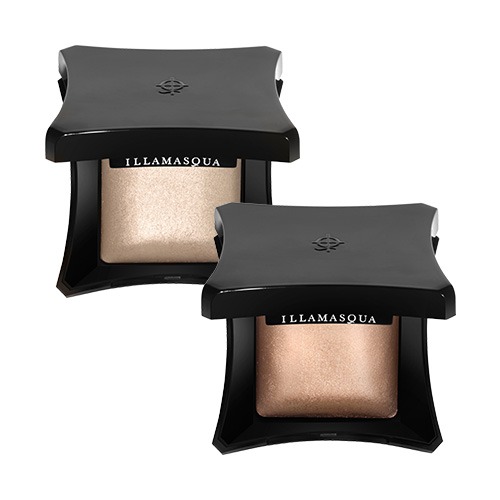 Having said that, the Illamasqua Beyond Powder has recently stepped up to the challenge with 2 glorious colours that are to die for:
OMG – The paler of the two, more of a golden-champagne colour.
Epic – A rose-tinged bronze shimmer with warmer undertones.
I opted for Epic, simply due to the fact that I have a few paler, more golden-champage highlighters, and thought that the warm coppery colour of Epic looked quite different and so gorgeous. Perfect for creating that sun-kissed glow.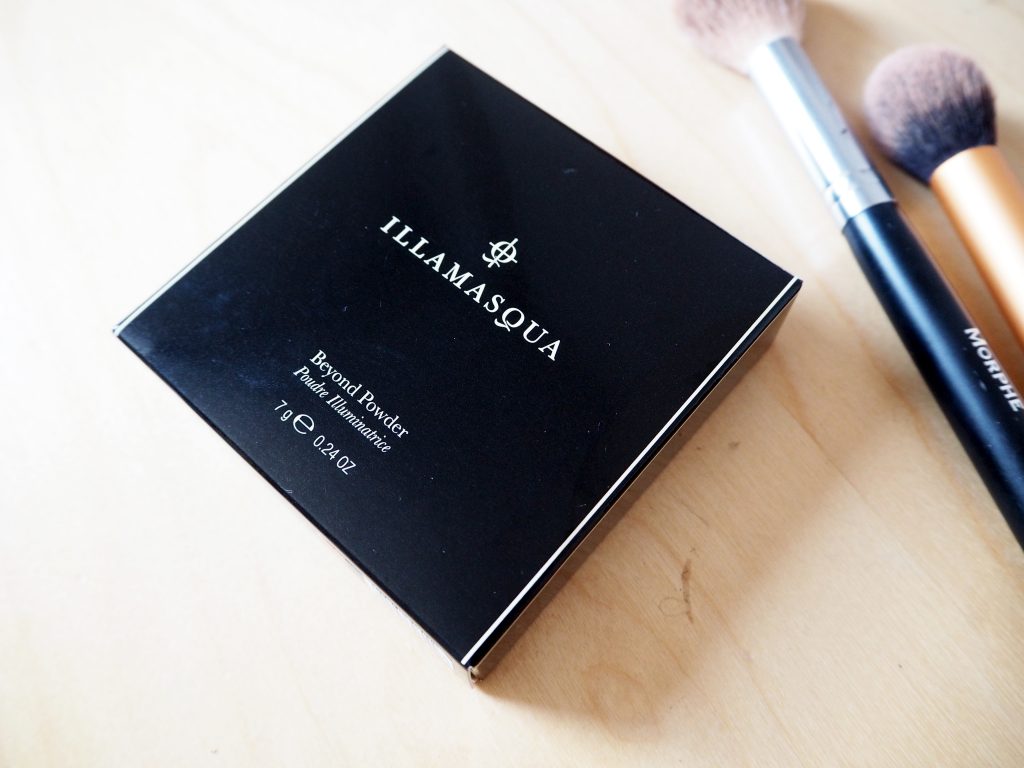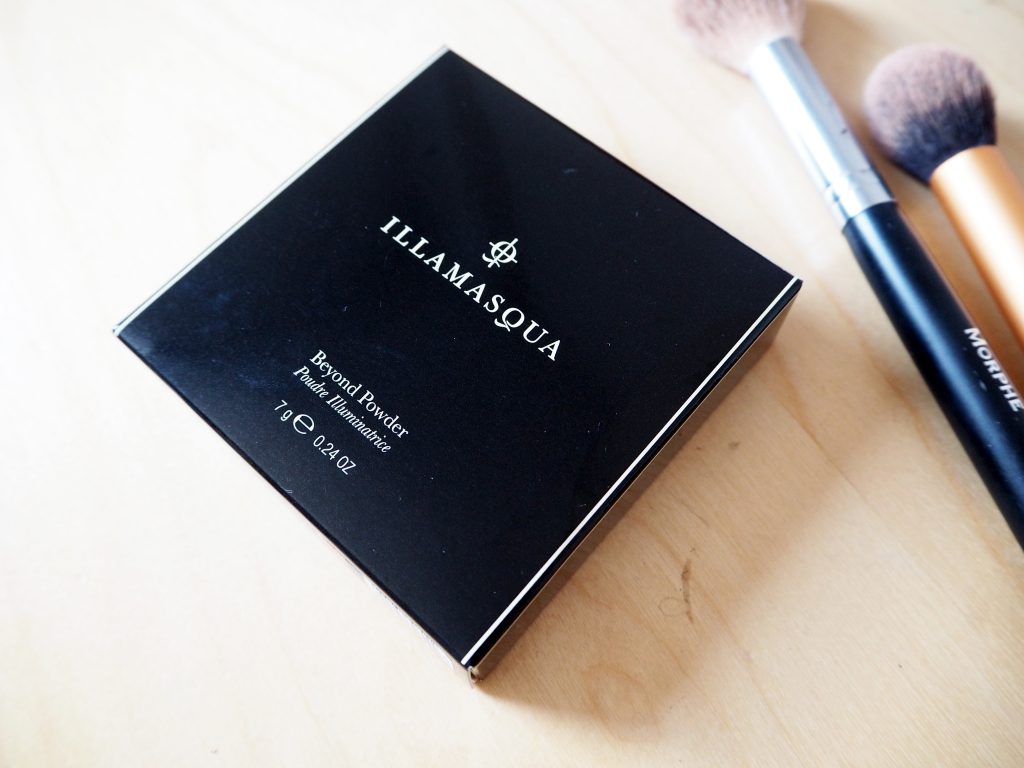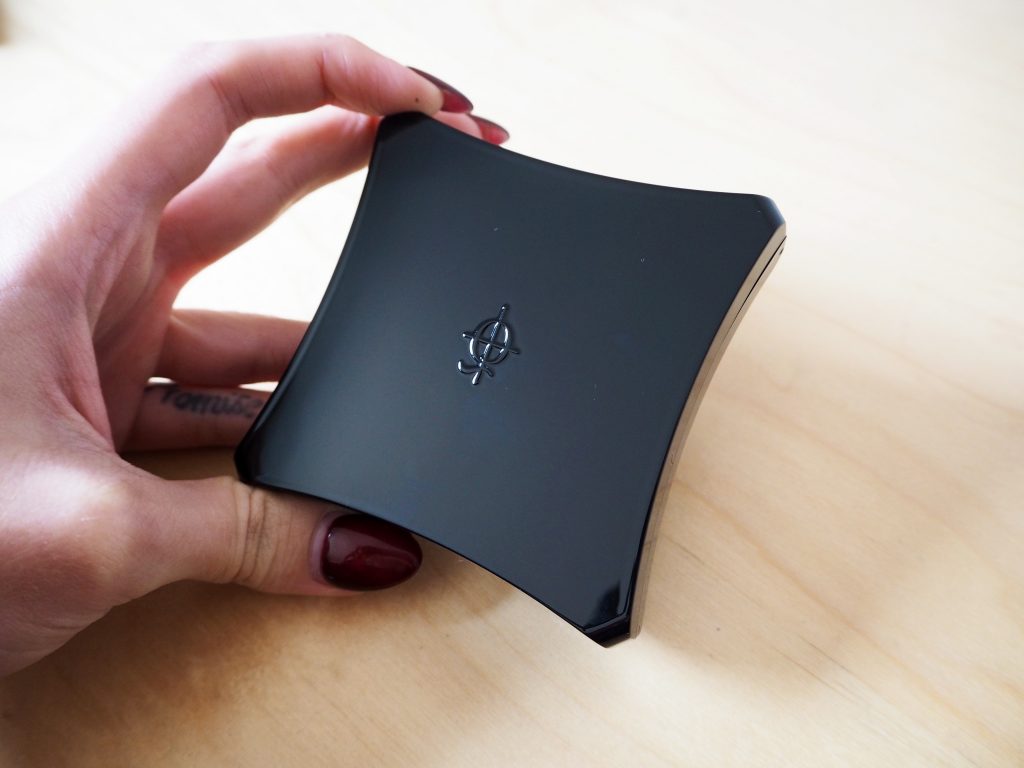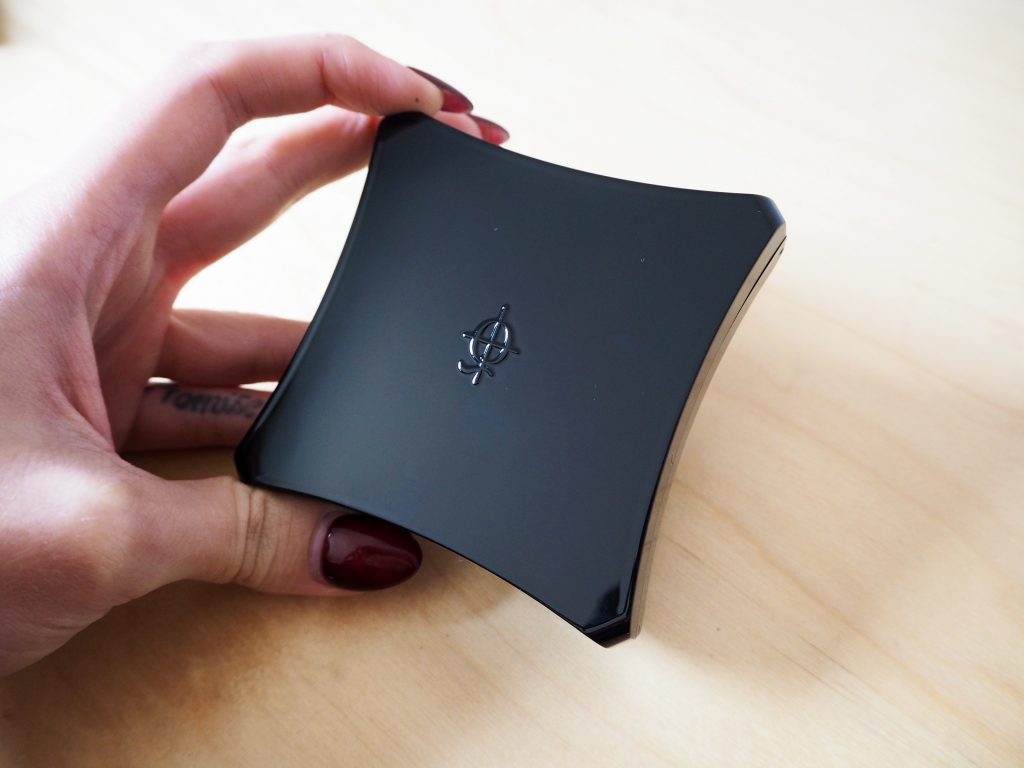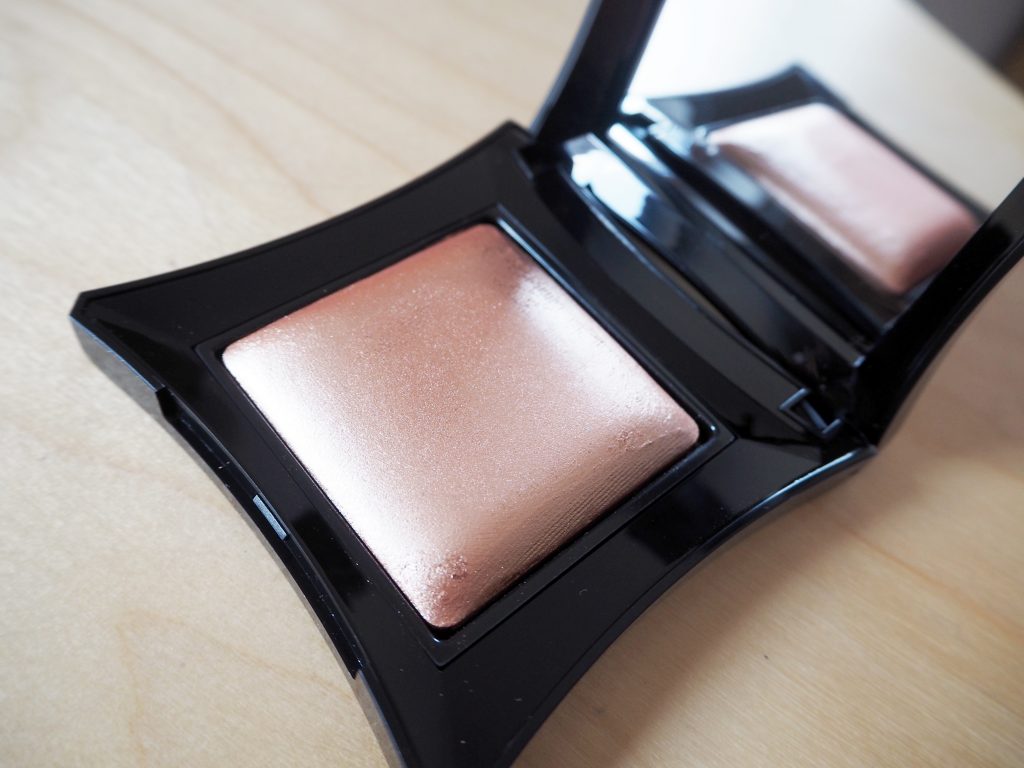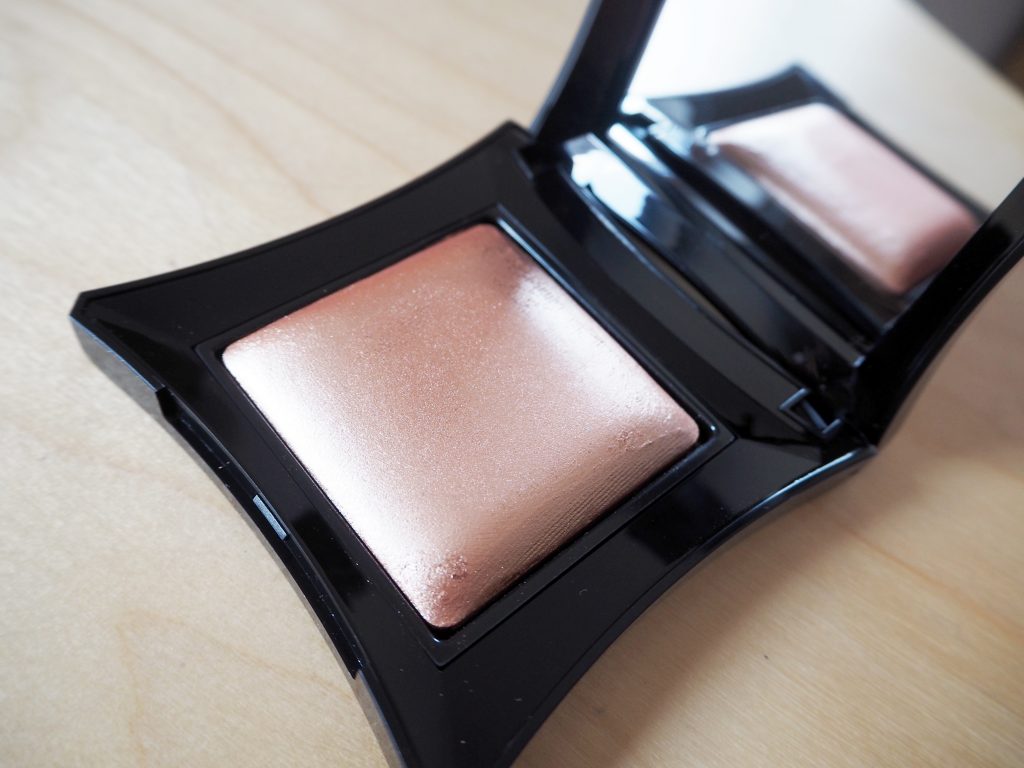 When my highlighter arrived it was love at first sight. I am already a fan of the sleek, black Illamasqua packaging, and the size of the beyond powders are just awesome. When I first read about the highlighters I had imagined them to be smaller, but much to my delight they are a very generously-domed 7g.
The formula is super velvety and feels almost creamy to the touch. The pigmentation is also incredible and application is just totally dreamy. What more could you ask from a highlighter? You can sweep this lightly over your face and décolletage for a lovely illuminated and radiant finish, or you can apply with more concentration to specific areas to achieve that glamourous goddess glow. It is very easily build-able making it super simple to achieve the level of highlight you desire.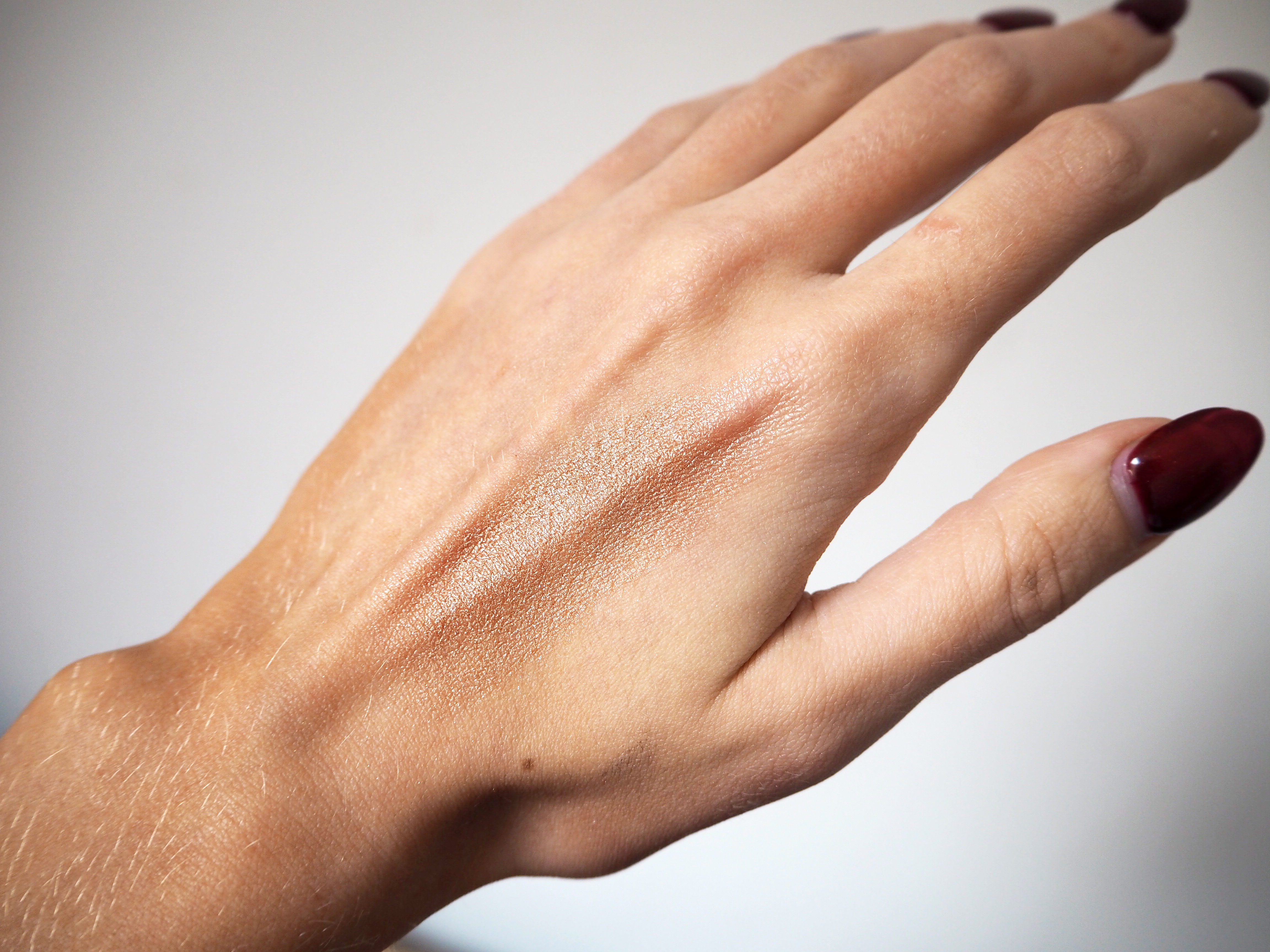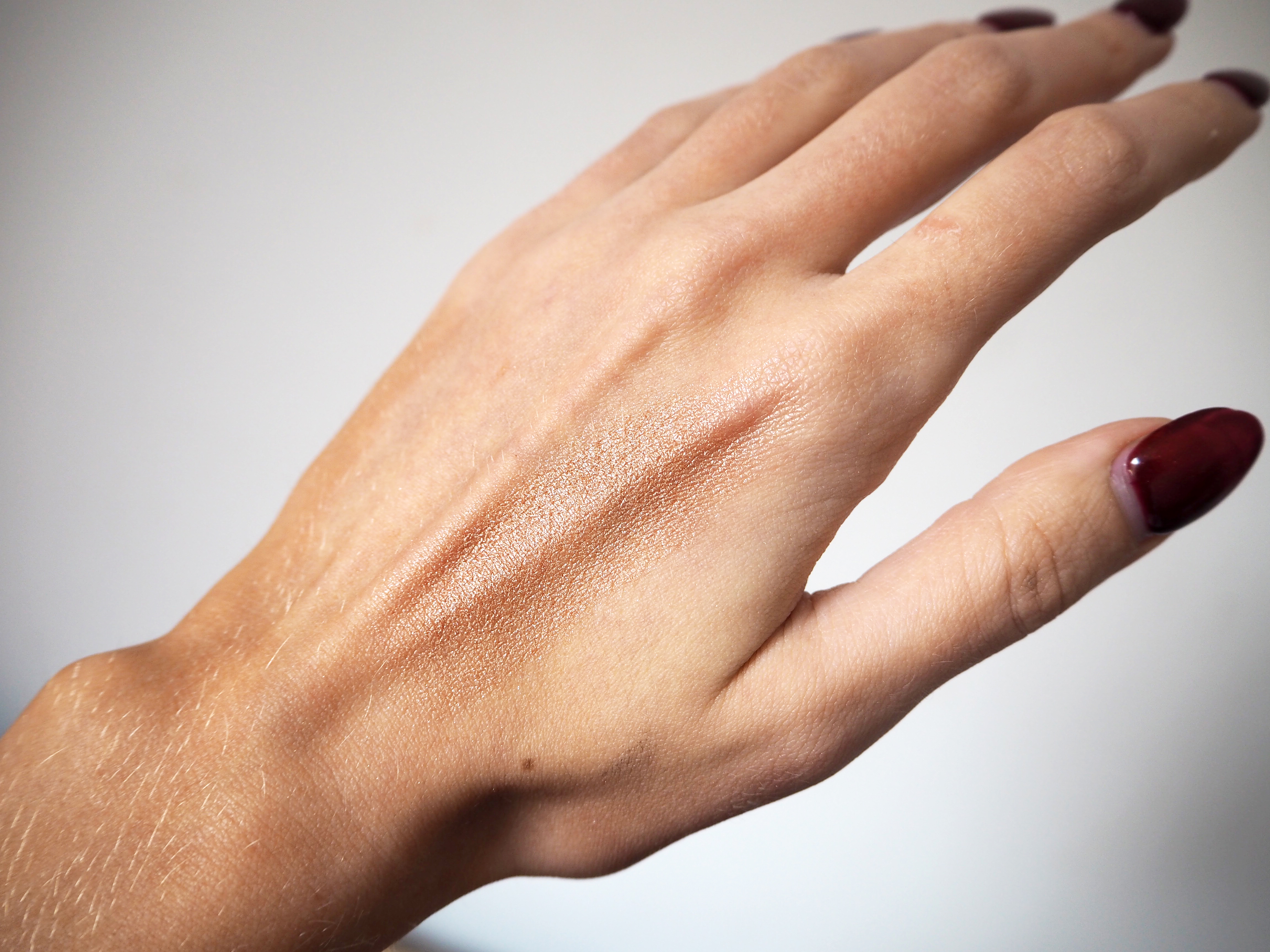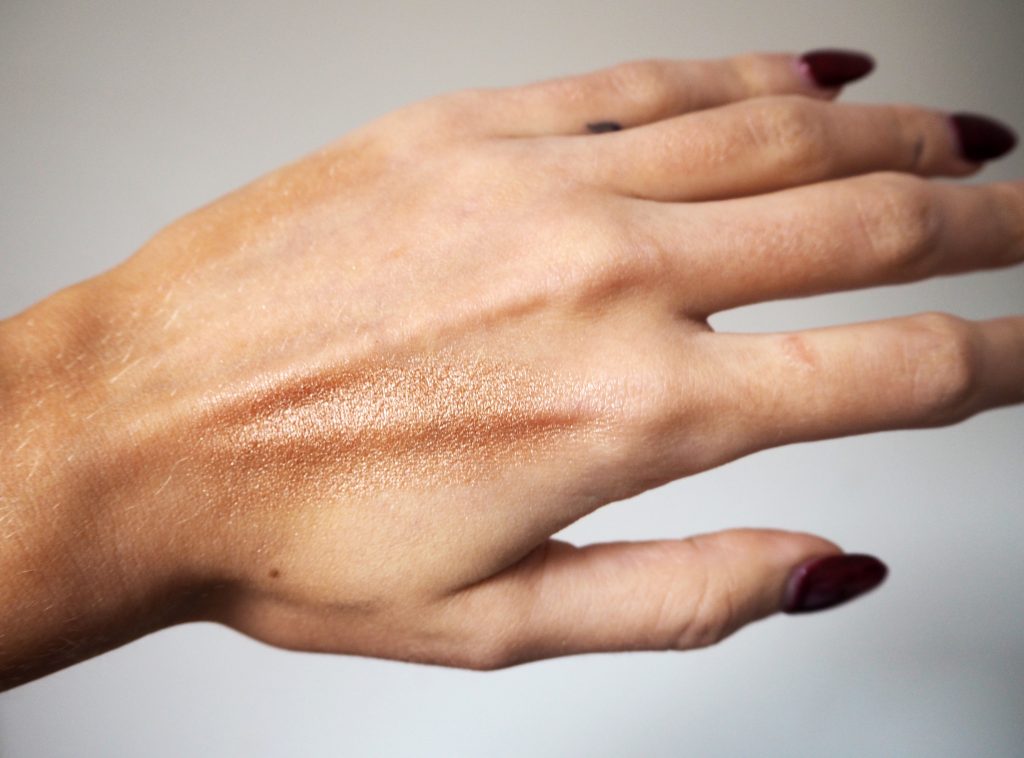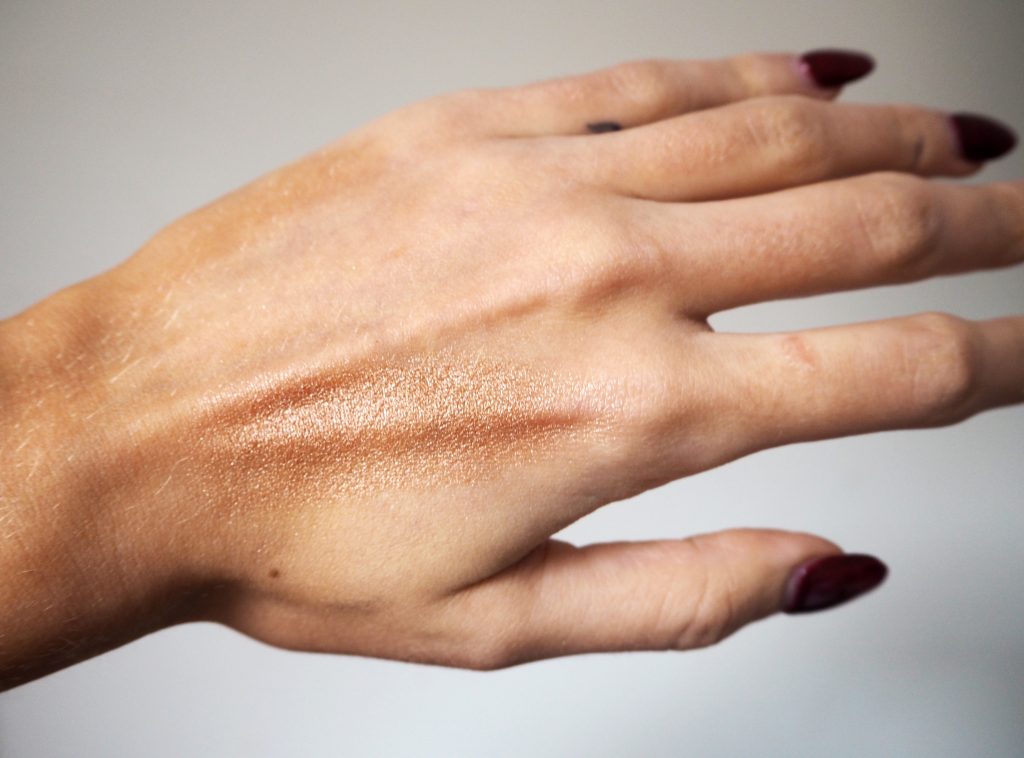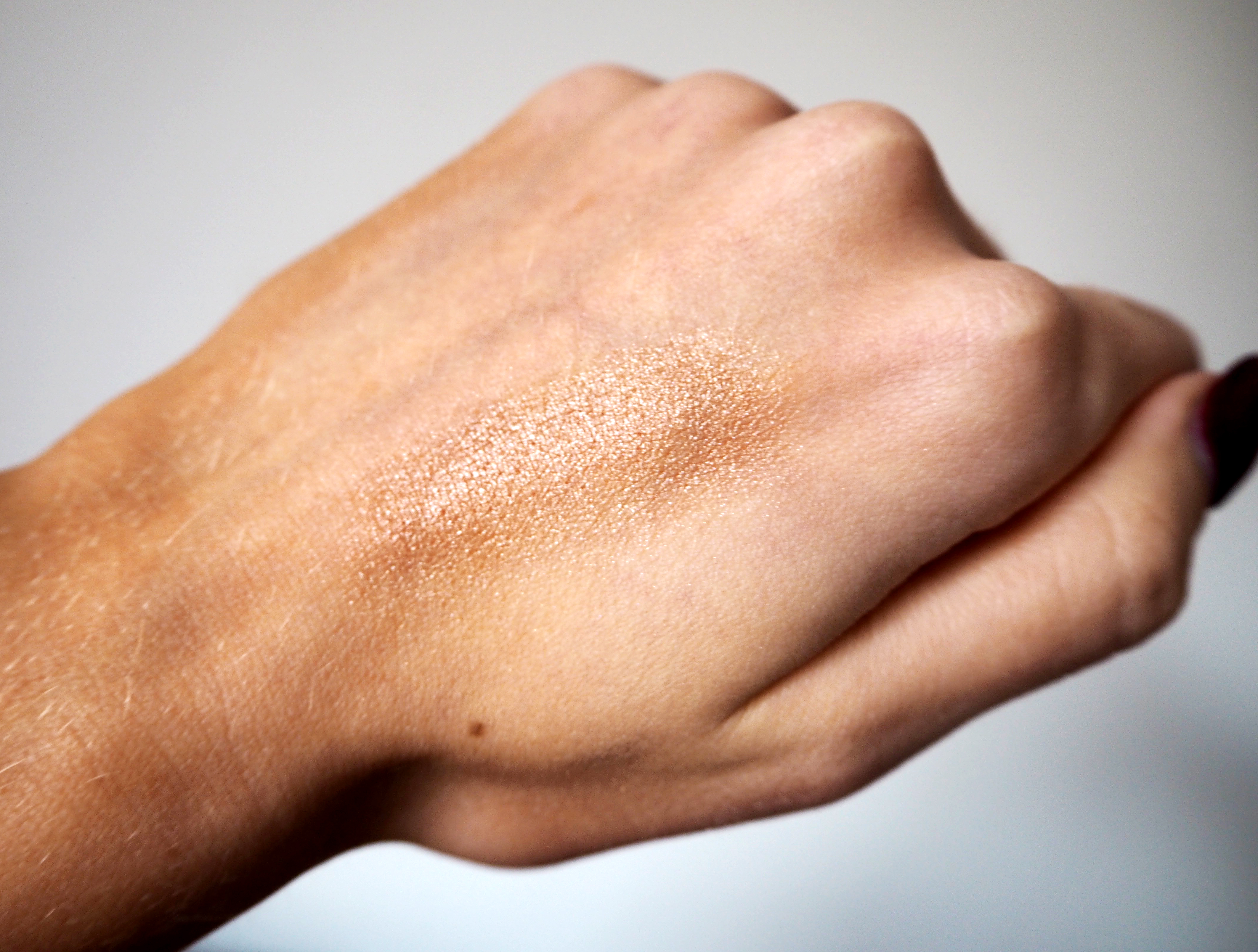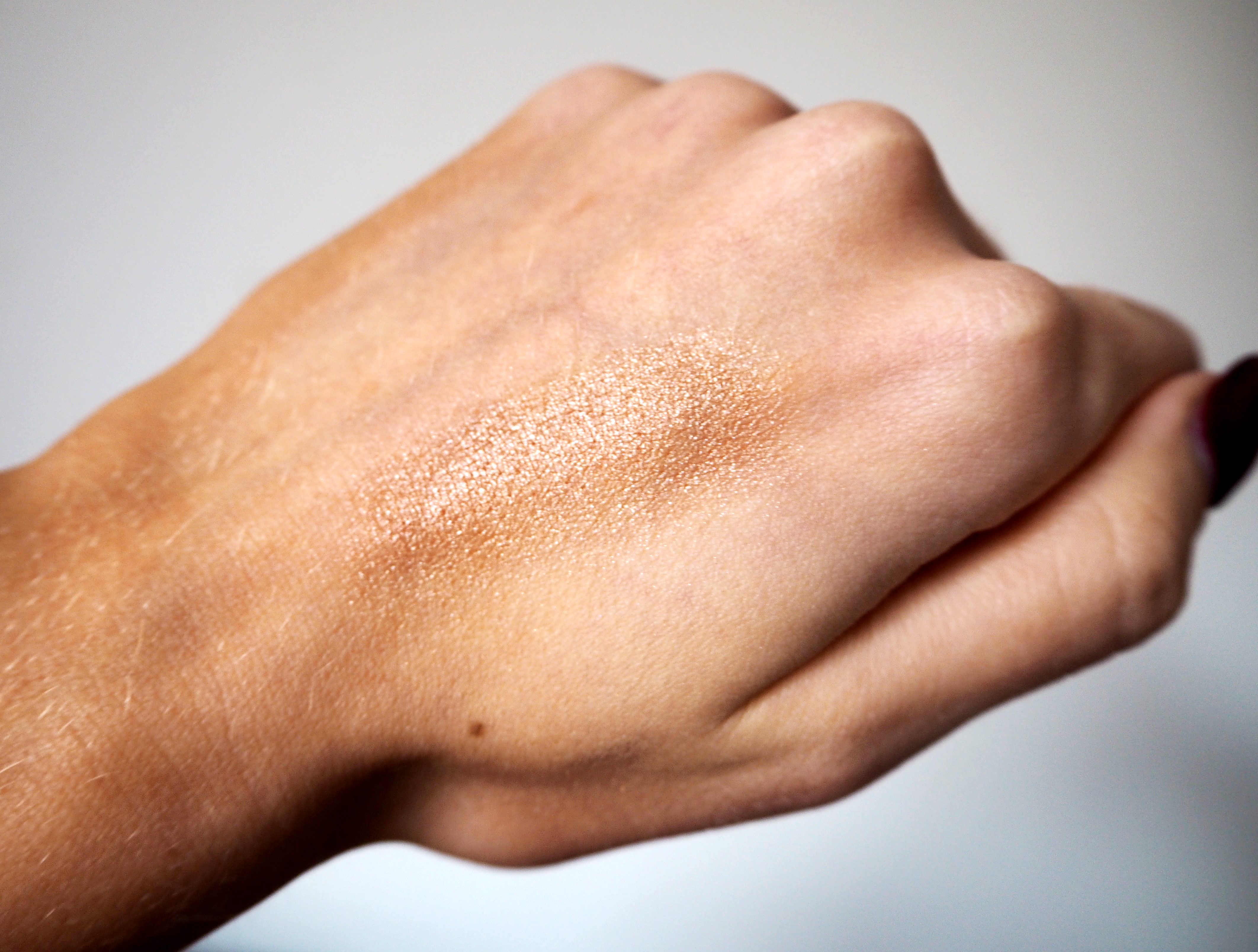 I have swatched the highlight above to try and show how it reflects the light and how gorgeous it looks, but honestly, the pictures simply do not do it justice. If you are a highlighter lover, just trust me on this one – you need to go try it out.
I would recommend the lighter shade – OMG, for a fairer complexion, but it is also great for inner corners of the eyes. Epic is a great bronzey highlighter, so is perfect if you like bronzers that give a nice glow, but can double up as a beaut eyeshadow.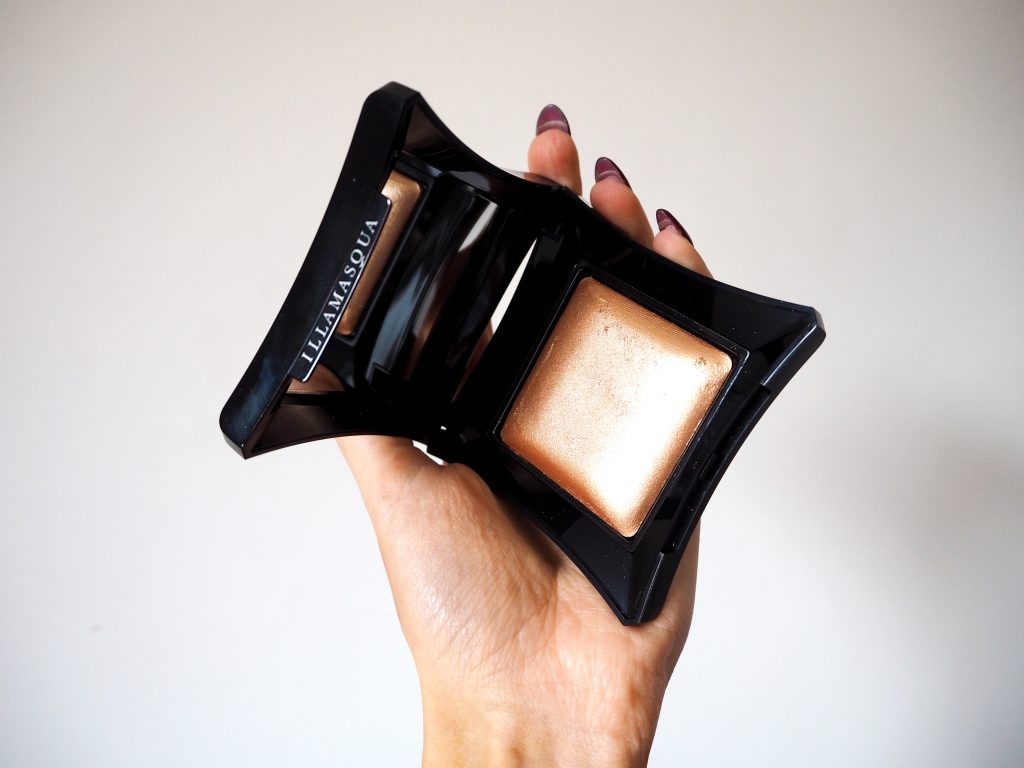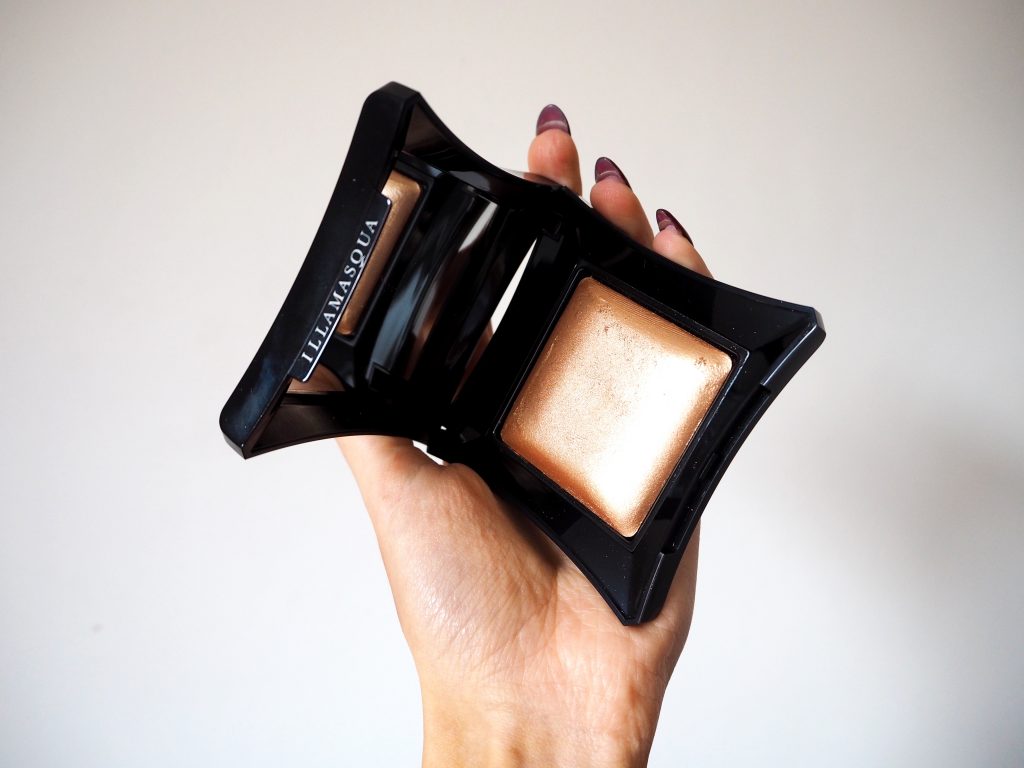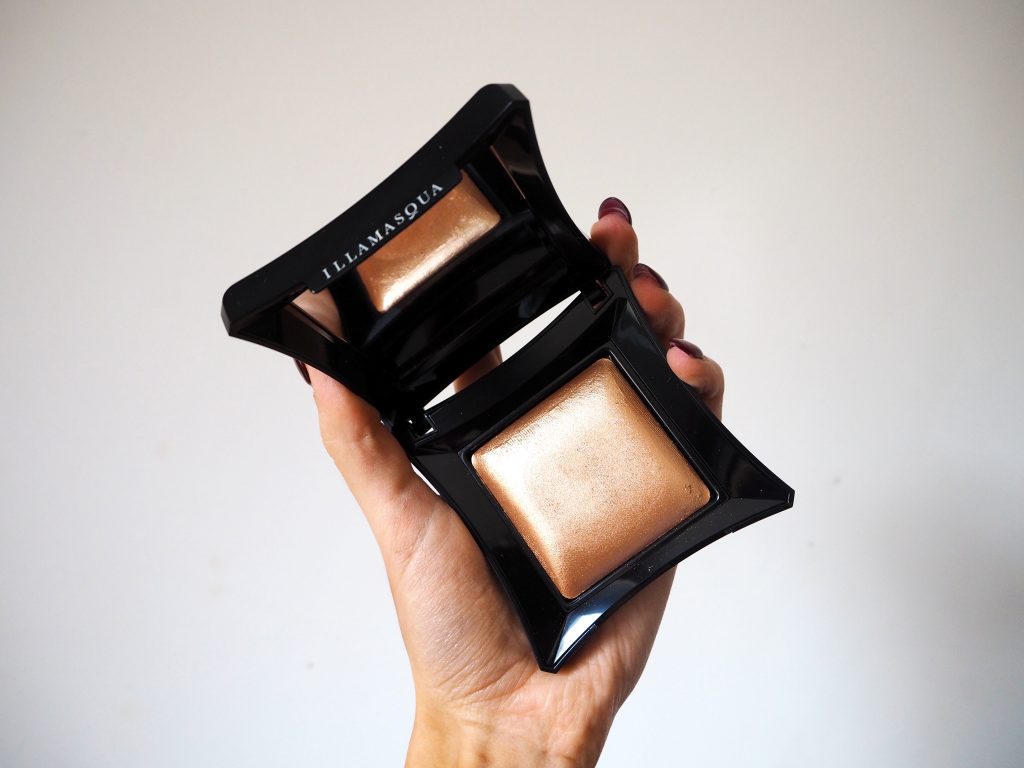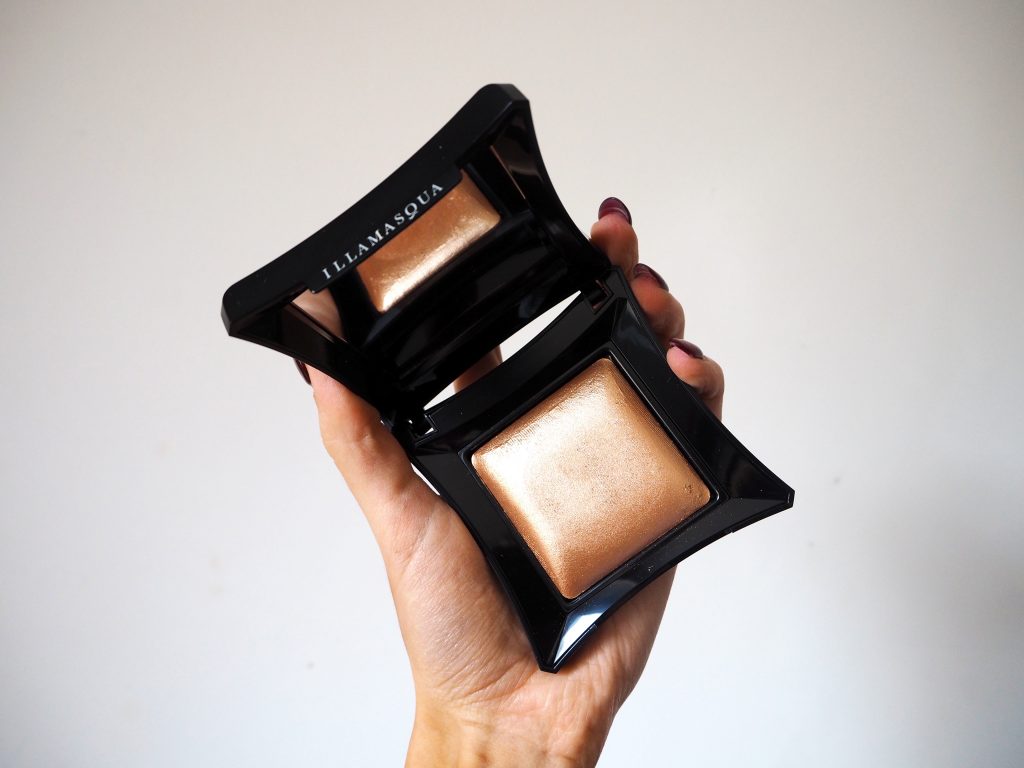 Just look how shiny it is – I feel like I'm holding a little block of gold and sweeping it onto my cheeks! As you can see here it just catches the light in the most beautiful way. I'm not sure just yet if this will be able to top my Champagne Pop, but it is most certainly straight up there with some of my favourite highlighters.
Do you have any favourite highlighters? Let me know in the comments what you think!
LL x
Are you following me on 


?