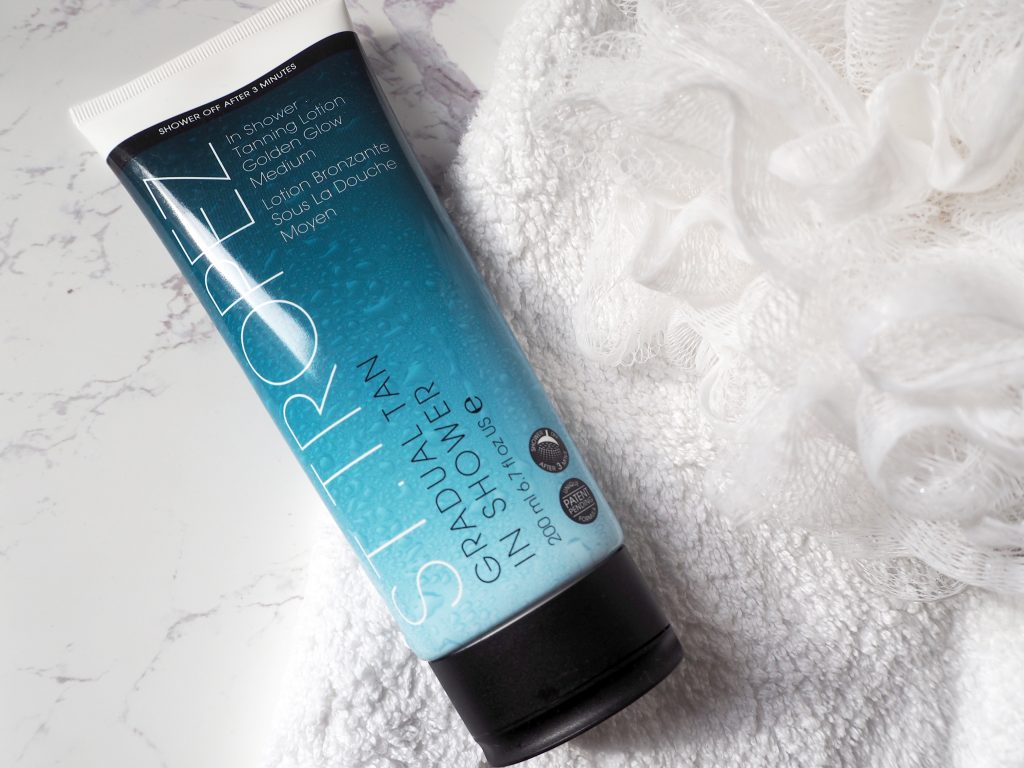 St Tropez Gradual In Shower Tanning Lotion in Golden Glow Medium is new to the range, and lets you gradually build a natural, deeper tan as part of your daily shower regime.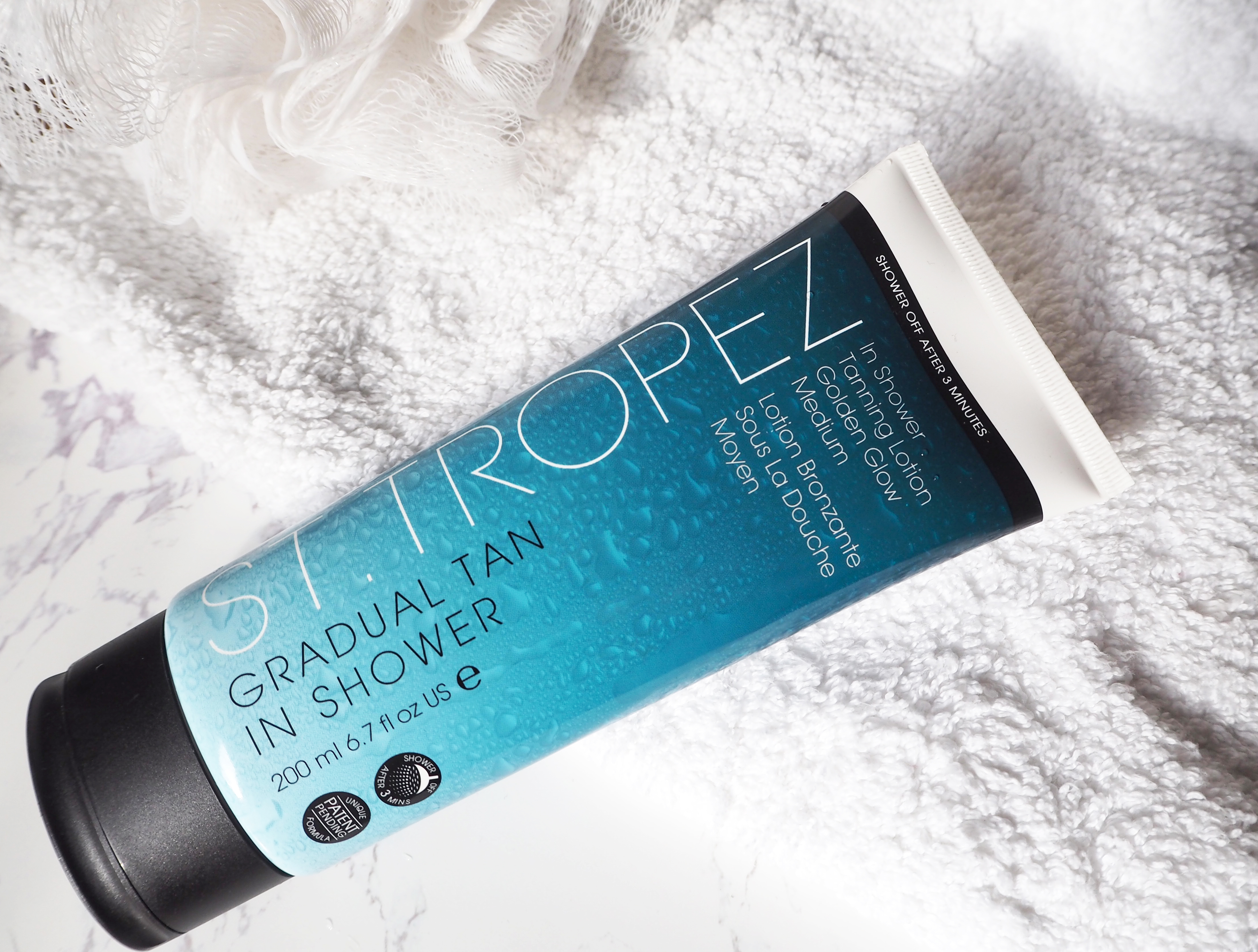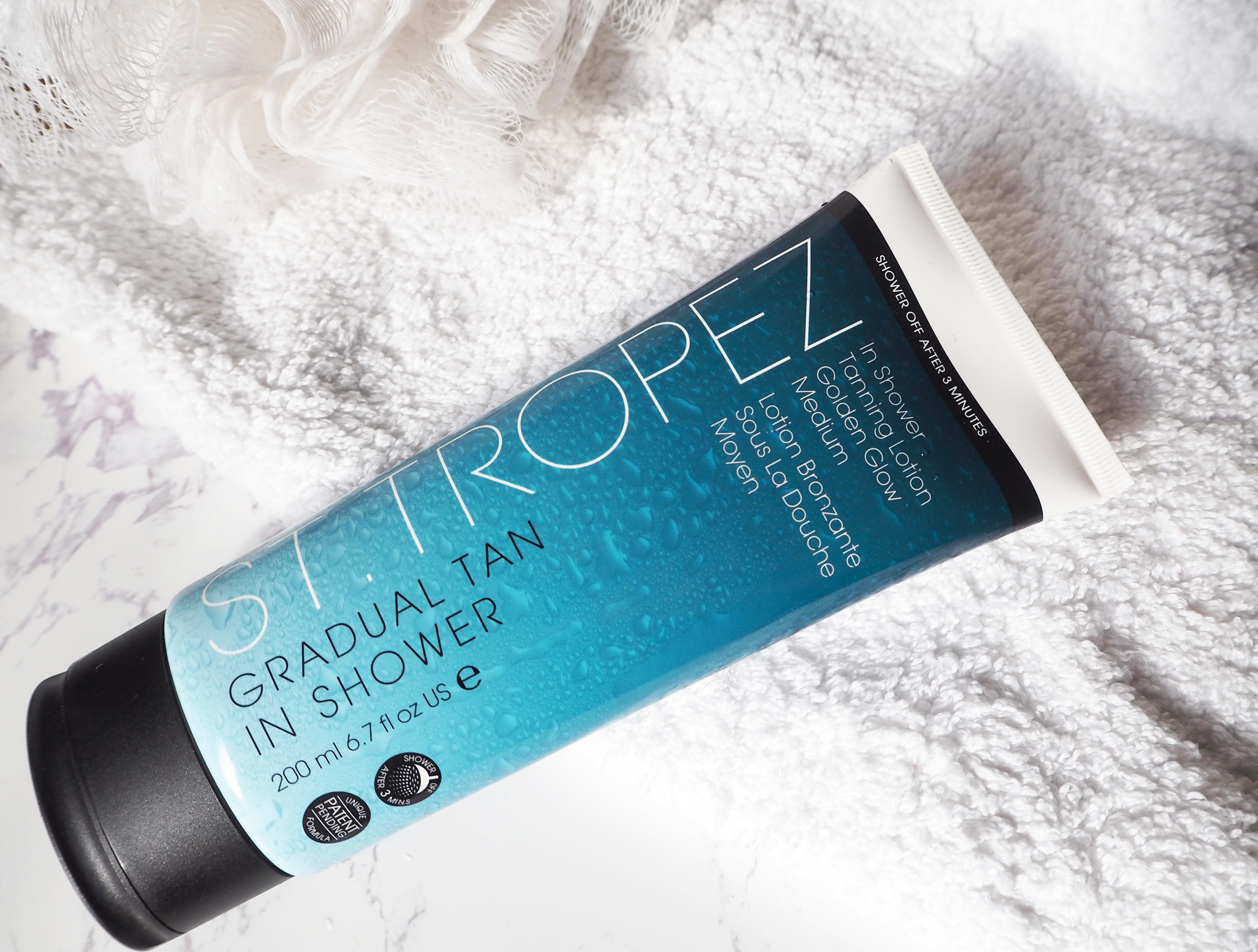 Until just recently, I have never really been a regular fake-tanner. I am lucky enough to be quite olive skinned and tan very easily when I go on holiday. I have spent a good few summer breaks lazing in the sun and encouraging a deep bronze glow to my skin (not to mention turning pink a couple of times), and then doing everything in my power to prolong my tan after returning home. Sound familiar? After all, everything looks better with a tan, right?
This past year however, the dangers of sun exposure have really been brought to light (excuse the pun) over social media, with so many celebrities and bloggers highlighting the importance of skin care and how the sun can really affect your body in such a negative way. On top of this, living in Manchester means it's pretty rare that it is warm enough to sit outside, so the chances of me getting any sort of colour without fake tan are minimal to none. A combination of this, as well as the tanning market growing incredibly in the past few years has led me to reaching for the fake tan to achieve that sun kissed glow.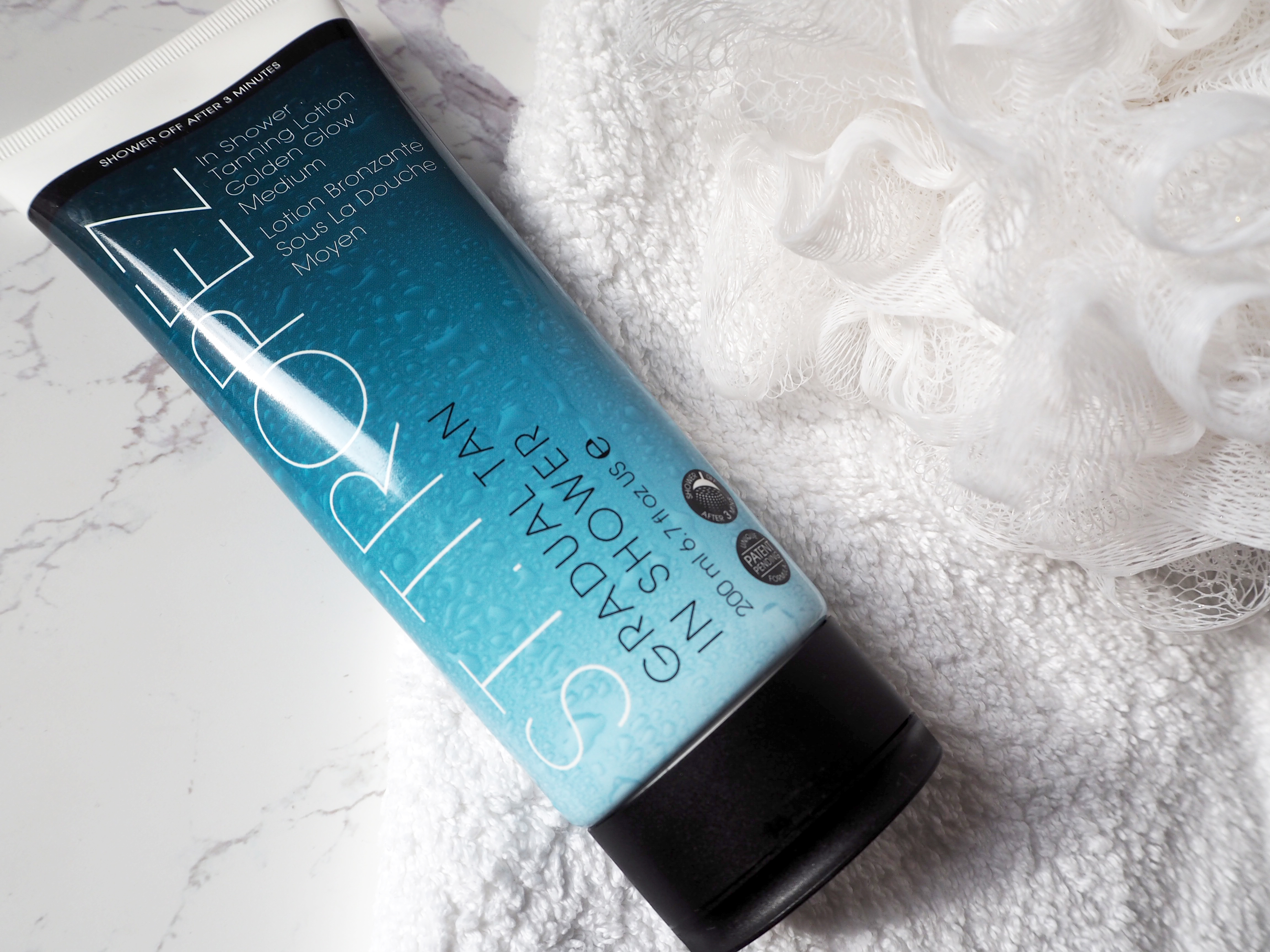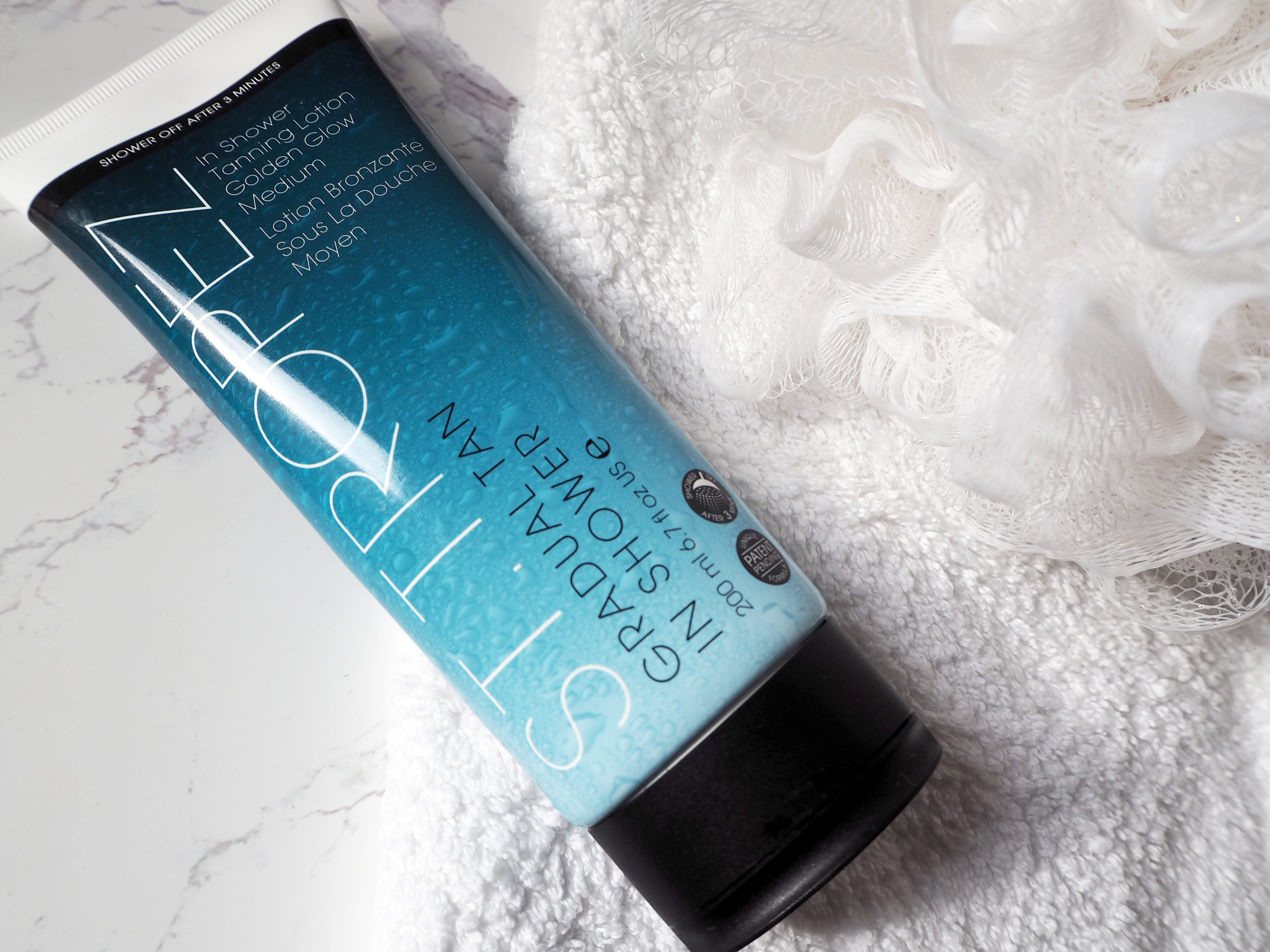 My most recent trial has been the St Tropez in shower tanning lotion in Golden Glow Medium. Sounds too good to be true doesn't it? This is one of St Tropez's new products to the In-Shower range, which allows you to apply the tan whilst being in the shower, leave it for a few minutes and then rinse off. The formula will then develop over the next few hours for a gradual and buildable tan.
The
Golden Glow Light
was released last year and took the tanning market by storm, selling out in most Boots stores when it hit the shelf. So when the Golden Glow Medium was released I was excited to see what all the fuss was about.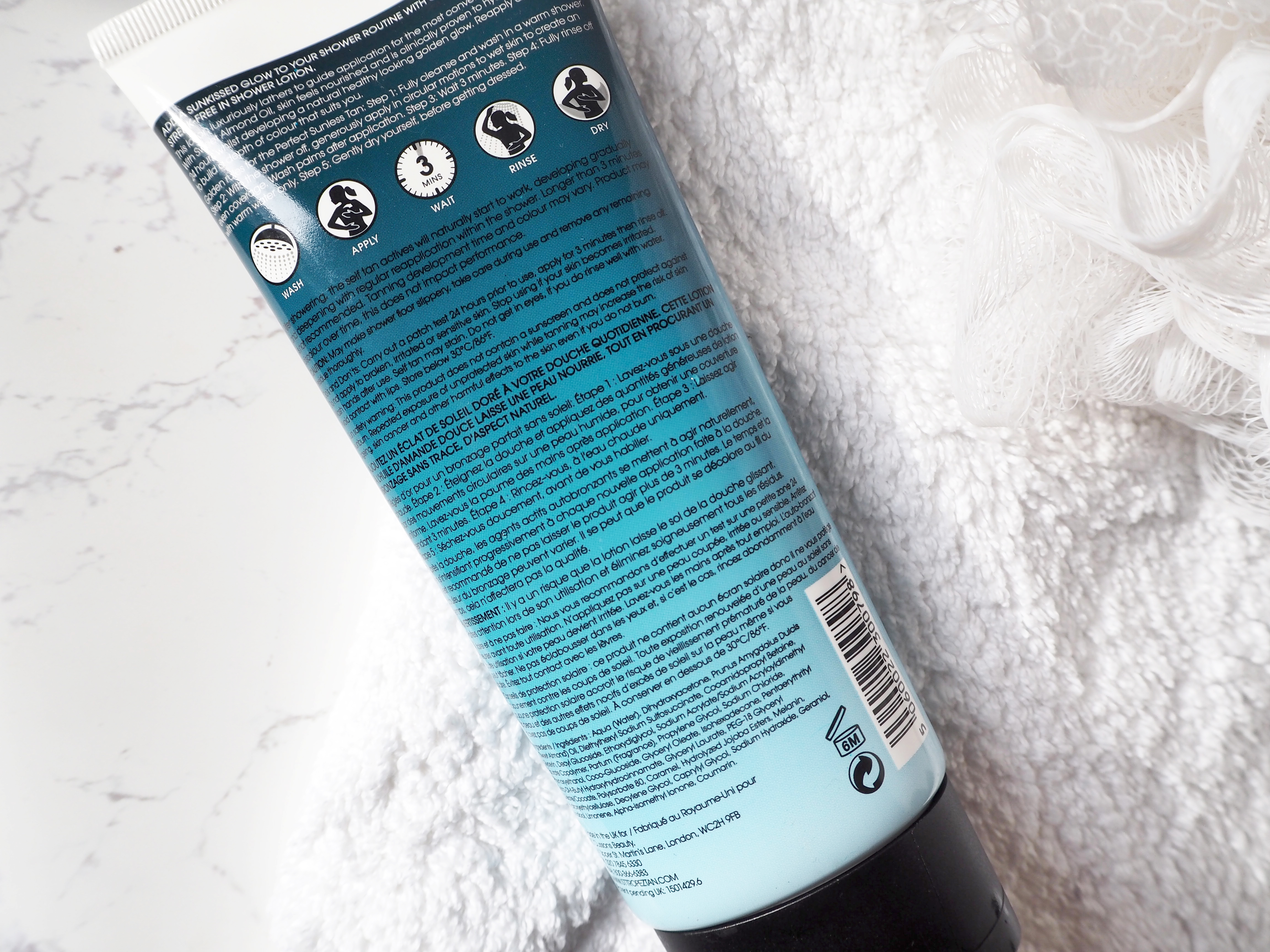 A good (or maybe just sensible) tip is to make sure you read through all of the instructions before you begin the process – unlike me. I was apparently too eager to test it out and so read the instructions as I went along, only realising when it was too late that I should have washed my hair before I began the tanning.
The idea is to shower as normal and do everything you would usually do beforehand. Then you need to turn the shower off, apply the product and wait for 3 minutes, before rinsing off with warm water only.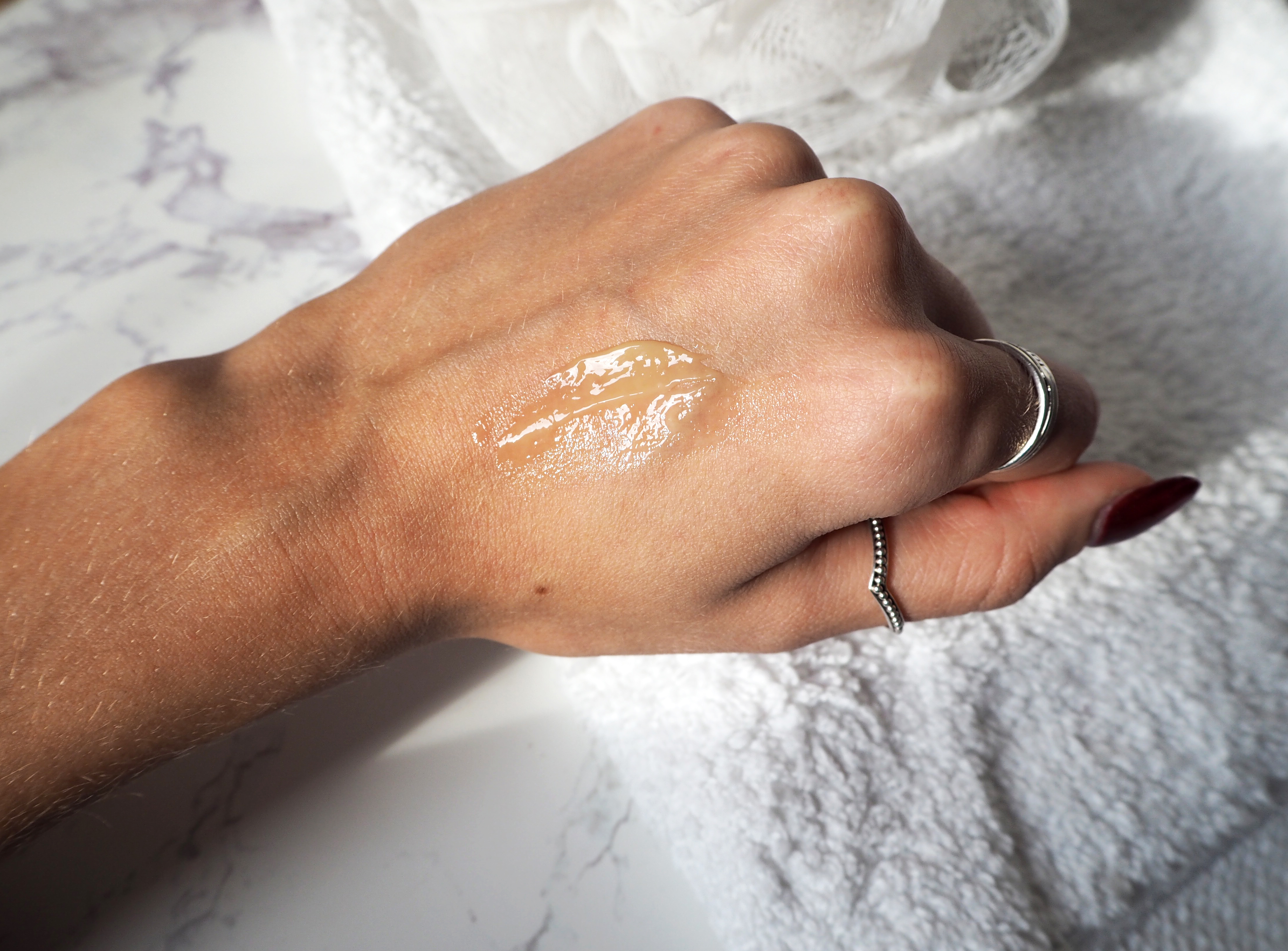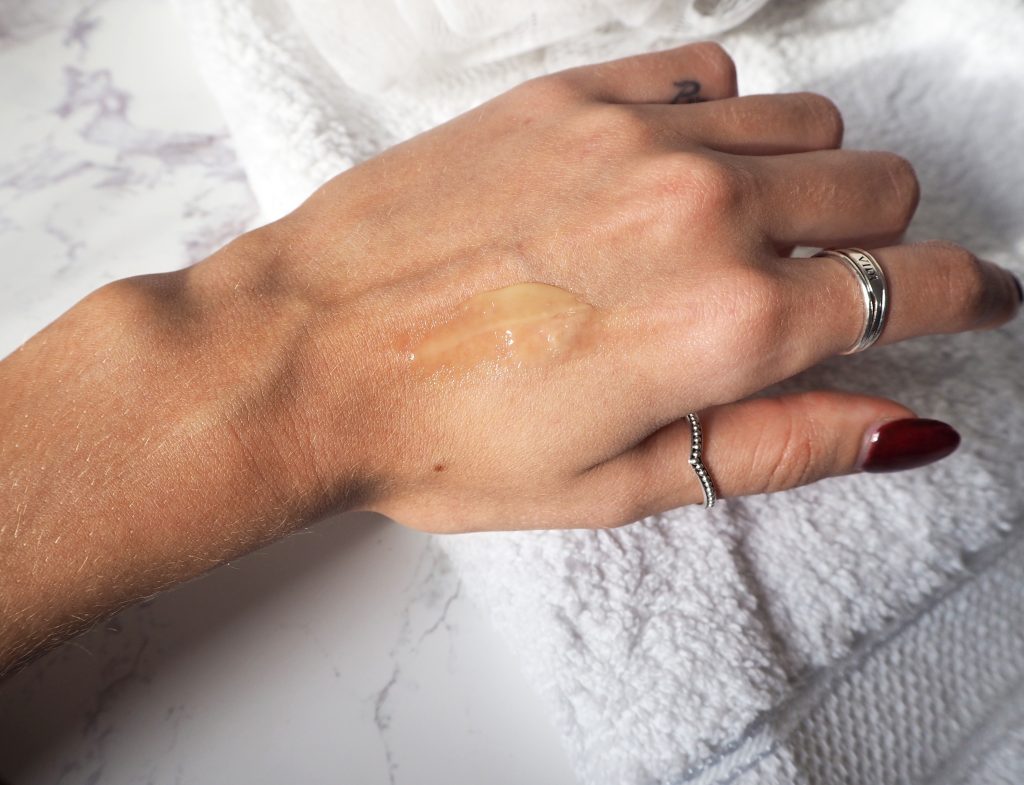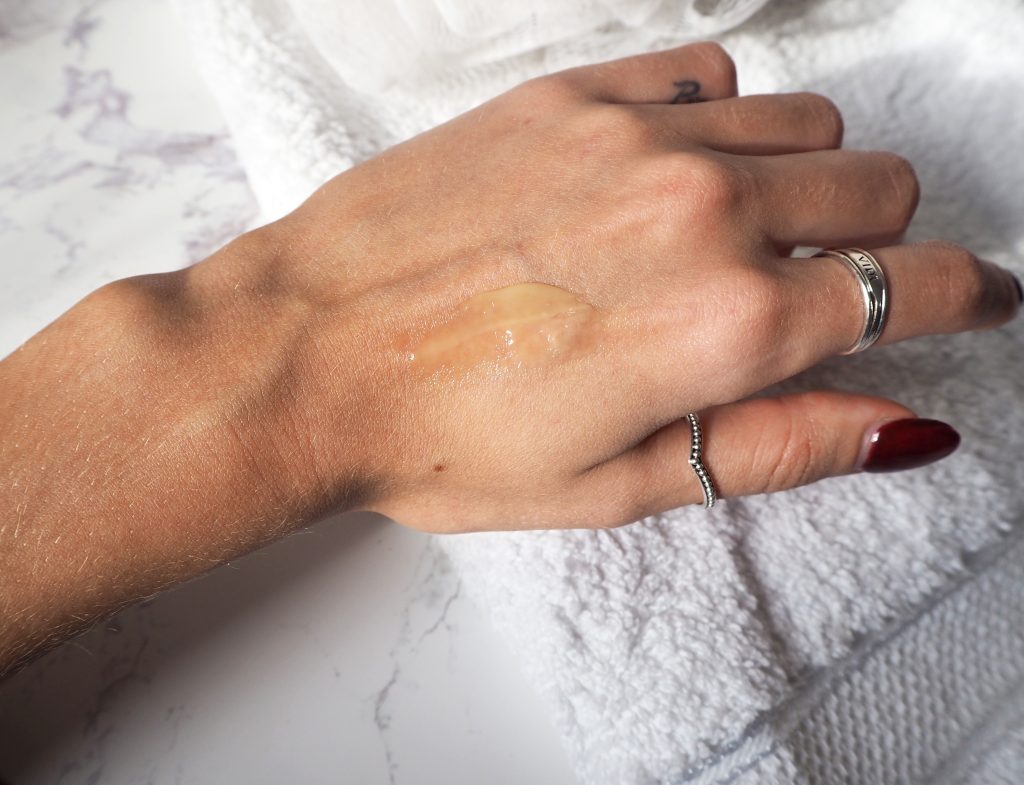 Pro's:
First of all the formula is amazing. I have tried to show the consistency in the images above to give a better idea, but it is almost like a cross between creamy moisturiser and really thick, luxurious shower gel. Application is really easy and as you can just lather it on with your hands you don't need to worry about streaks or patchiness. The tan contains Sweet Almond Oil and is clinically proven to hydrate for up to 24 hours, so there is no need to moisturise when you get out of the shower. And finally, the tan doesn't transfer so you won't need to worry about not wearing your favourite pyjamas in fear of tanning them as well as your skin.
Cons:
Although 3 minutes doesn't seem like long at all, when you have been under lovely warm water and then you have to turn the shower off and stand there naked and cold waiting to wash the product off, it feels like much longer!! It's also a little awkward to time unless you have a clock or waterproof timer in your bathroom. Standing there freezing counting to 180 seconds is definitely not the best way to do it, so I would try and take something with you to help with that. Using a hair mask or brushing your teeth are two recommendations from St. Tropez for while you are waiting, however I would suggest tying your hair up if possible to avoid splashing on dripping whole the tan is working.

Verdict:
Overall I would really highly recommend this product. Although there is an awkward chilly 3 minutes, that isn't much to pay for a lovely, streak-free glow. The product is incredibly easy to apply, and I am yet to find any sort of uneven colouring or streaks which is my main concern when tanning.
It really does give a golden glow, and is super easy to add into your daily routine if you prefer to build up your bronze. This is also a great way to introduce yourself to tanning if you find the whole concept and all those products a little daunting – I would definitely choose this as a beginner or someone who tends to use gradual tanners rather than going from Snow White pale to bronze goddess in one fell swoop. If you do like an immediate deep-bronze look then this may not be for you, and I would probably suggest going for a more traditional fake tan, than this buildable product.
Are you a fake tan advocate? Have you tried the St. Tropez in shower tan? What products are your favourite to give you a golden glow?
Get it here direct from St. Tropez or
here
from Boots.
LL x