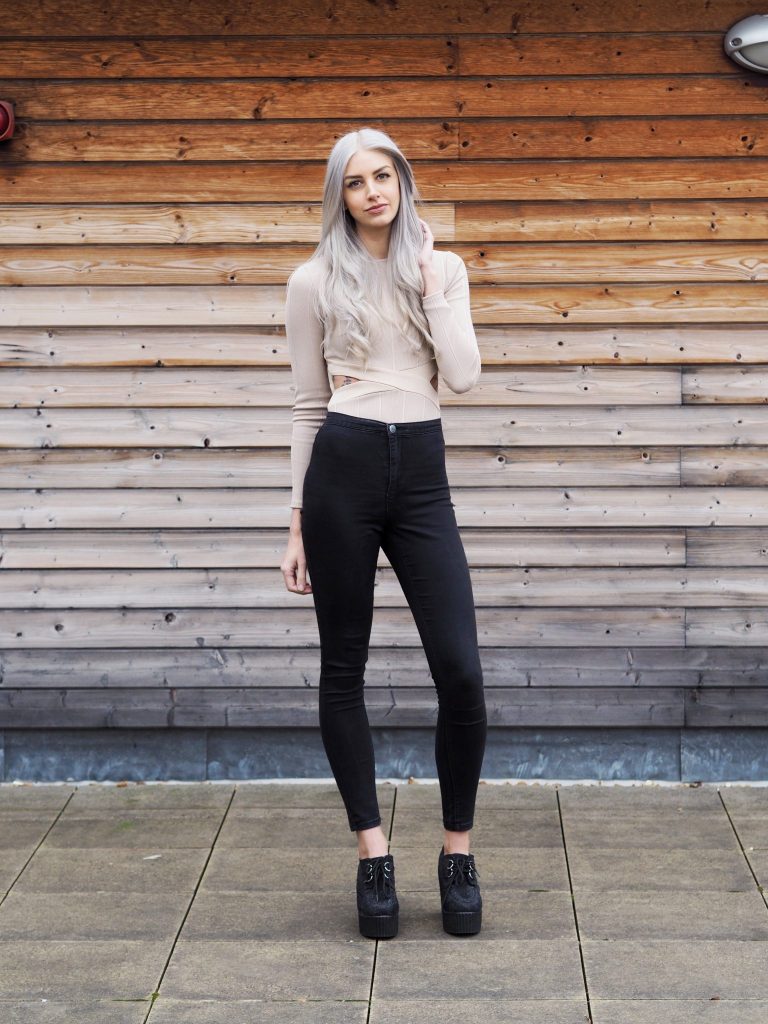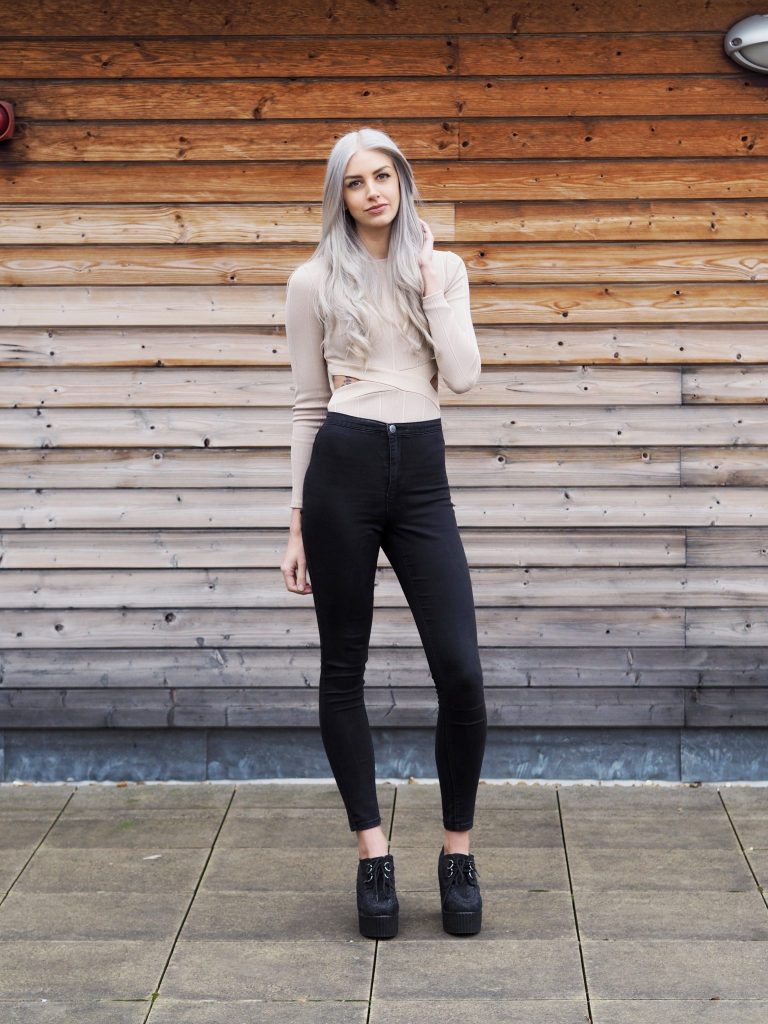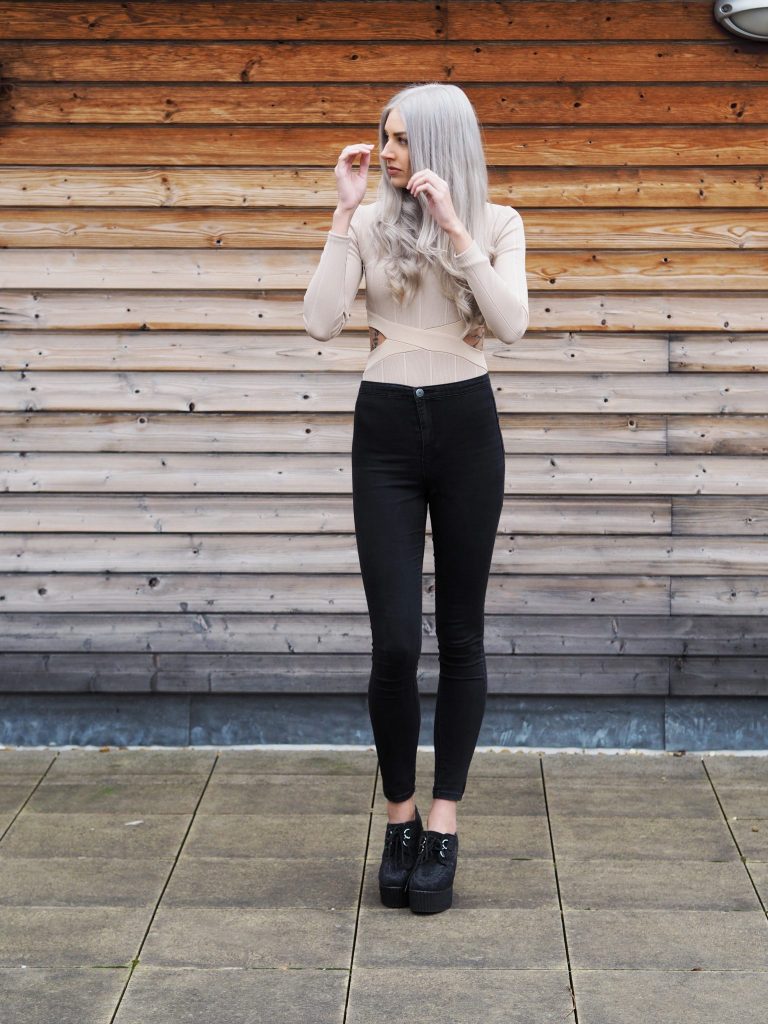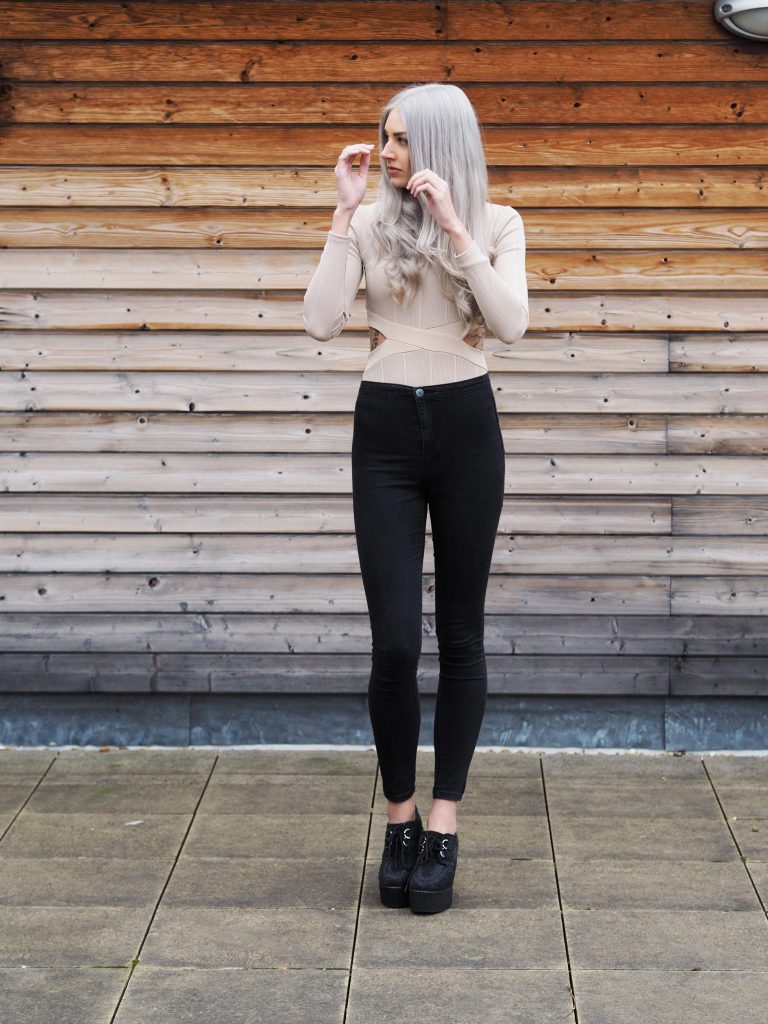 The colour nude became a huge trend over the last couple of years and is still going strong in 2016. Most of my wardrobe is pretty neutral and I am drawn towards nude pieces, but despite this, I don't actually own that many. For me, I need to find the right items that suit the rest of my wardrobe as well as my skin tone and hair, and I just haven't found enough nude items that stood out to me as key clothing pieces.
I do most shopping (window and regular) online, and I recently came across this bodysuit from In The Style and knew it would be a great addition to my wardrobe. The colour is a really subtle peachy nude – not too pink and not too brown. I love bandage style material, and it has cut out detailing to the sides – making it perfect for styling up a pair of jeans for a more dressy look.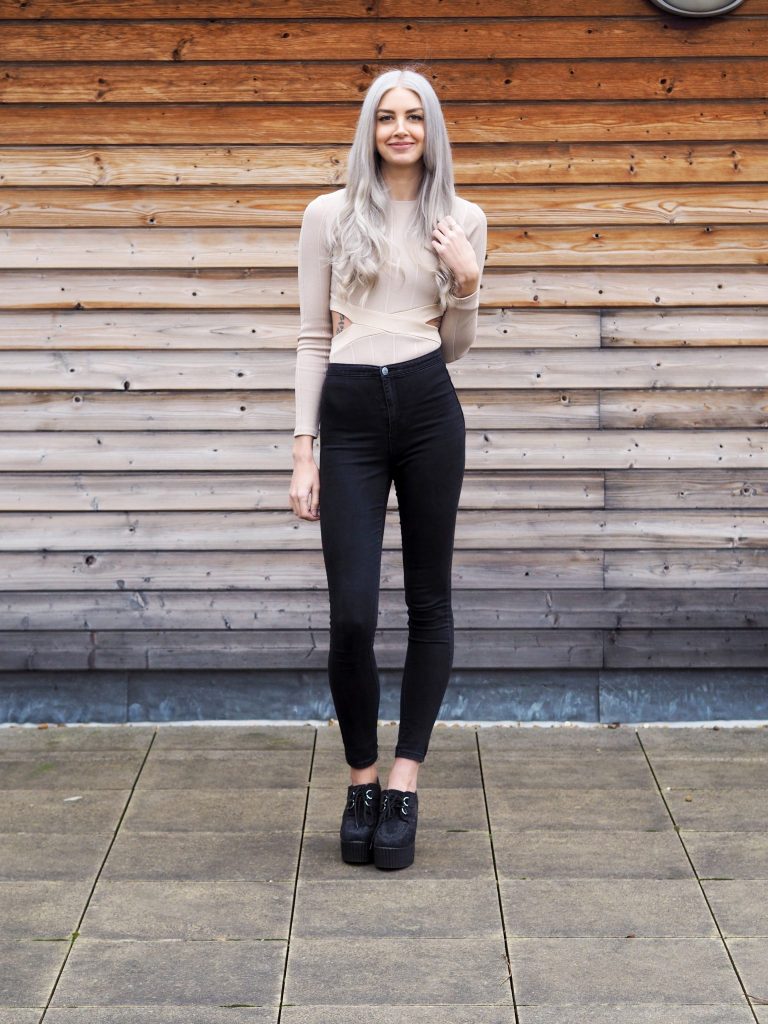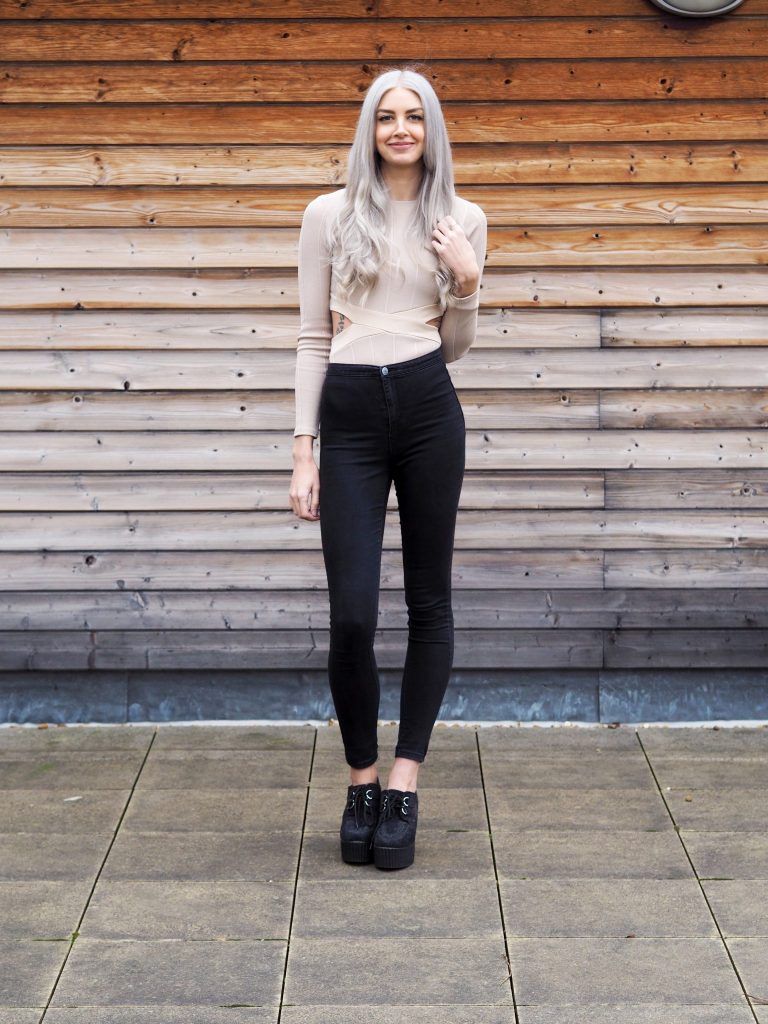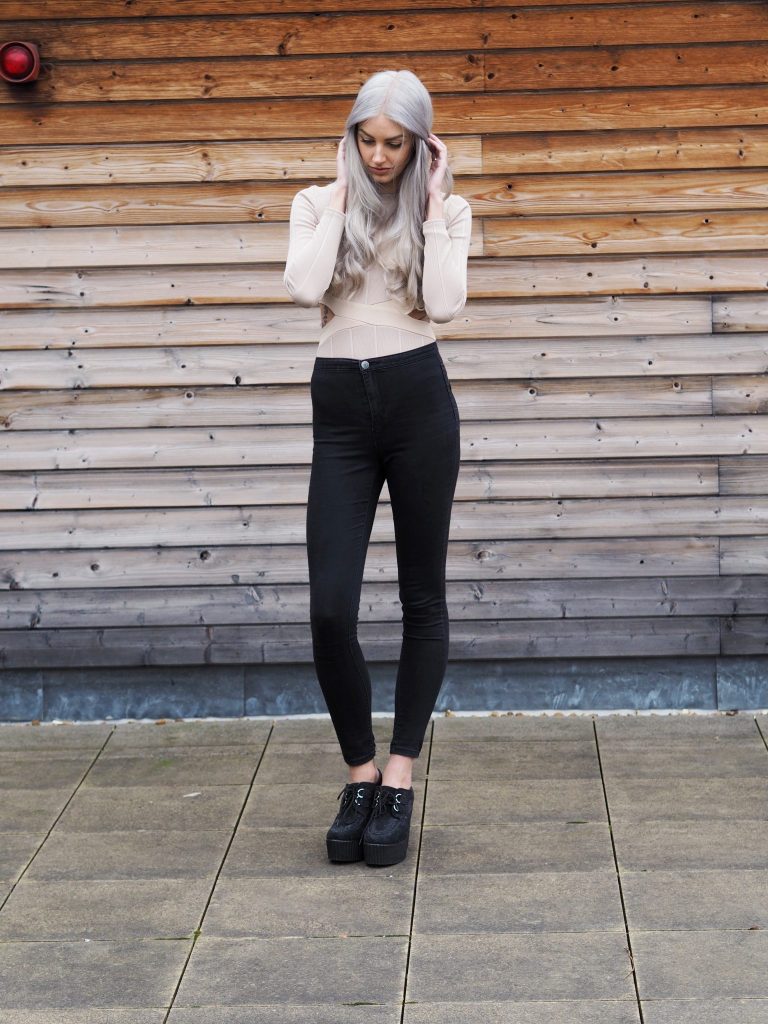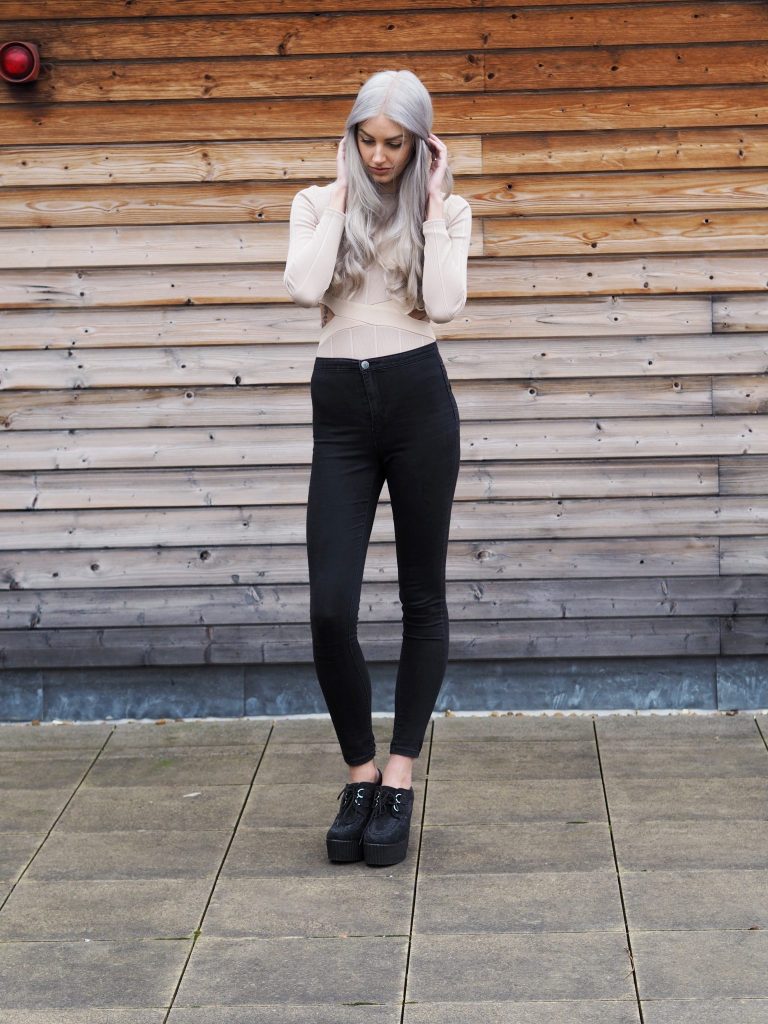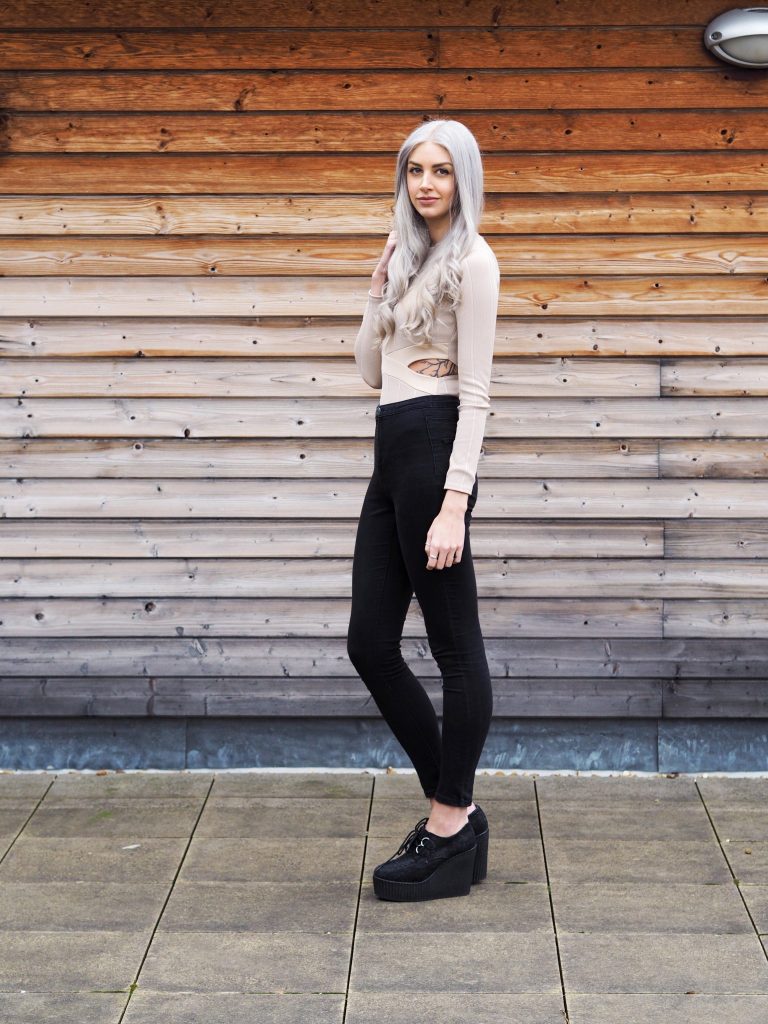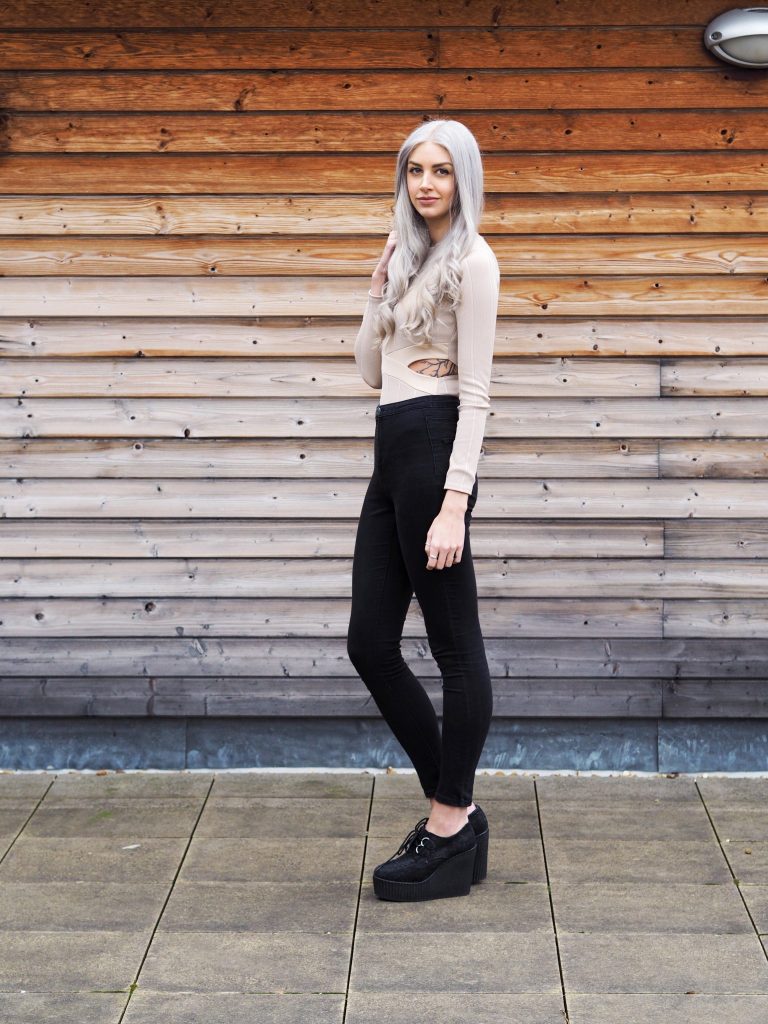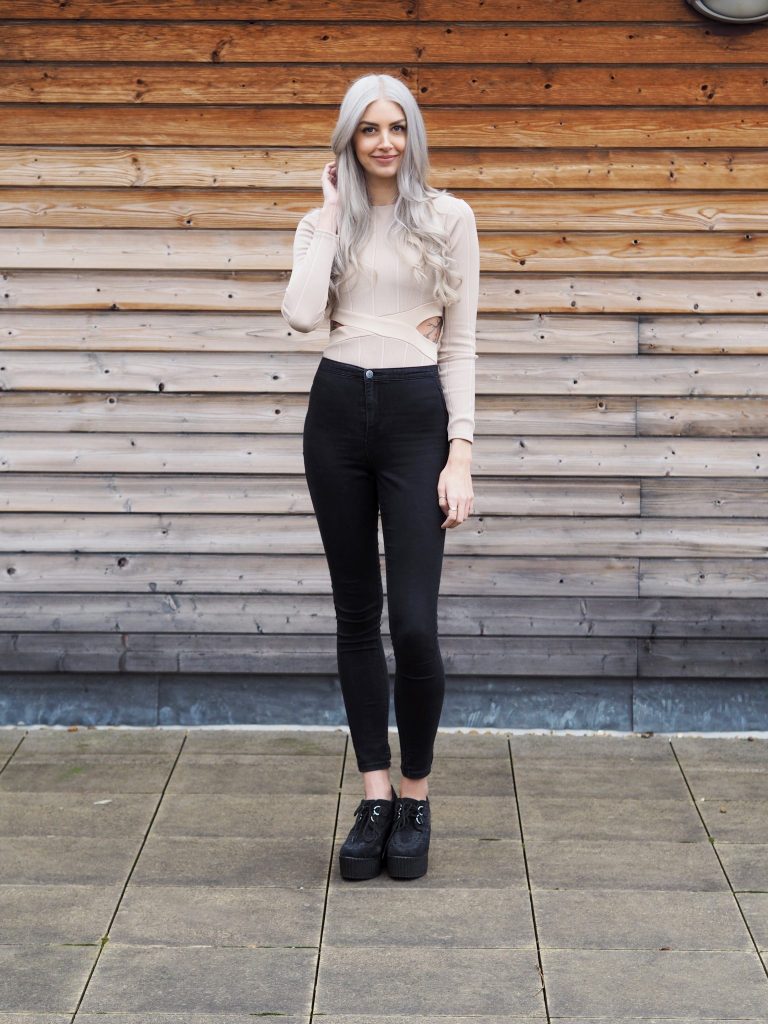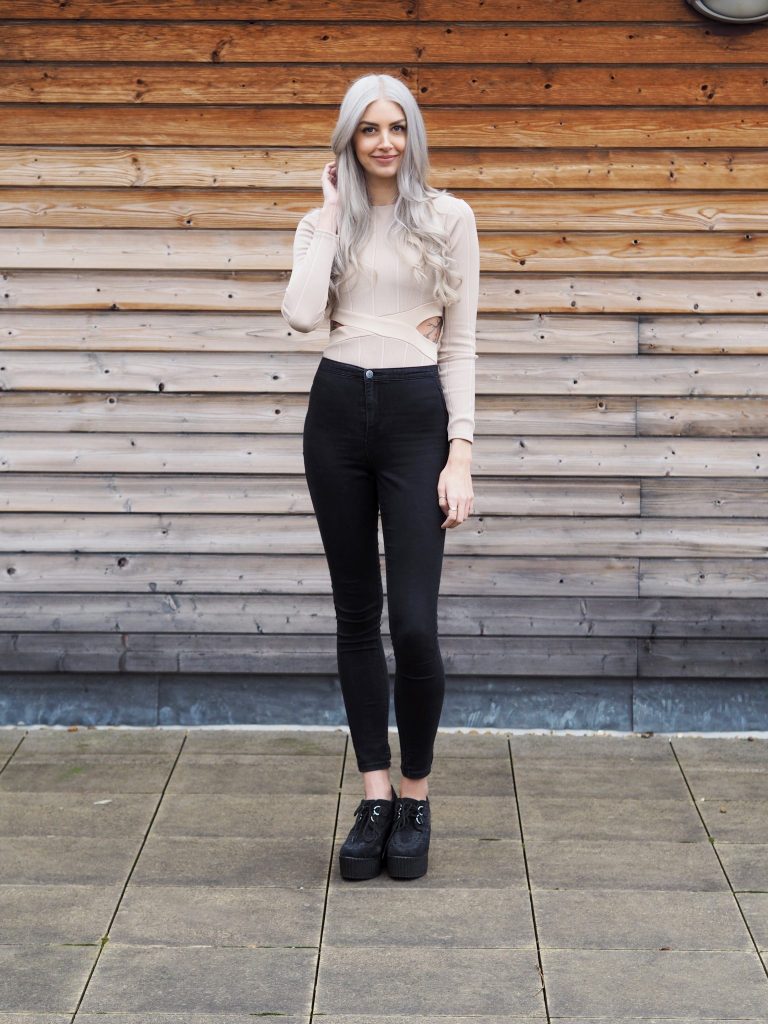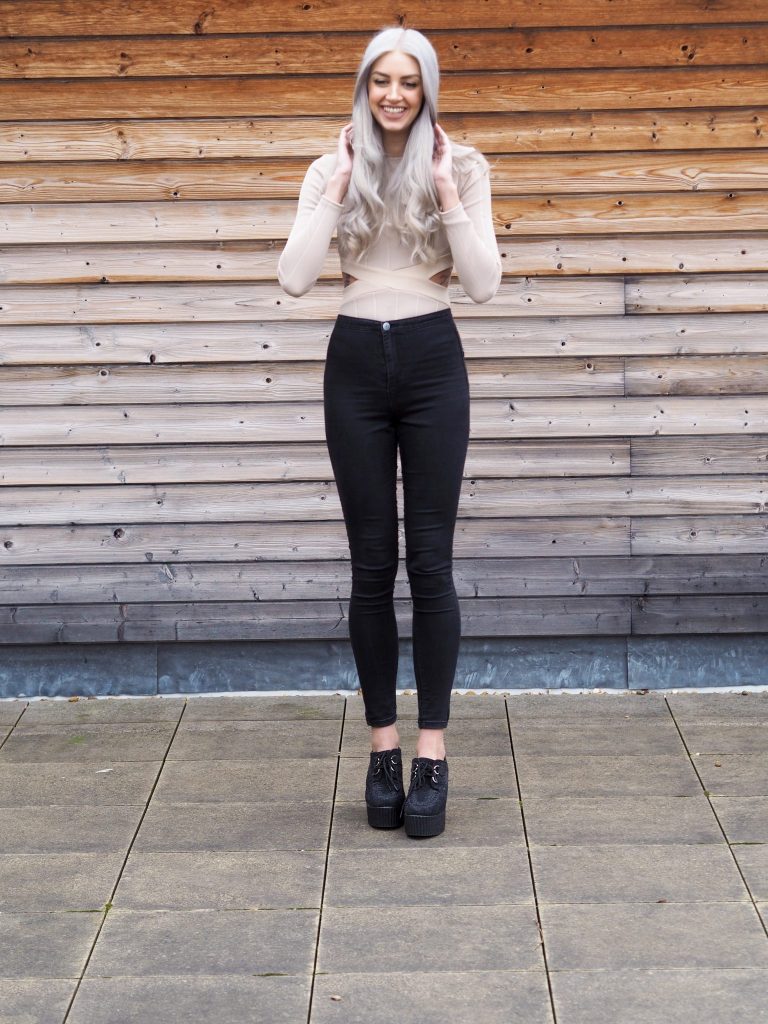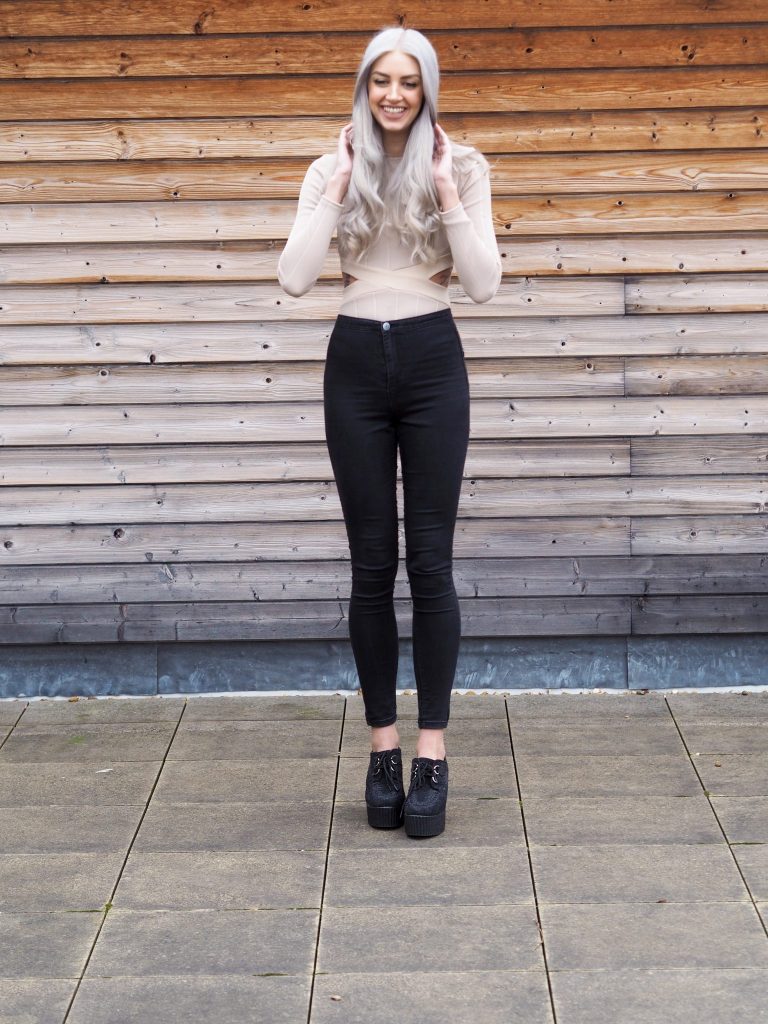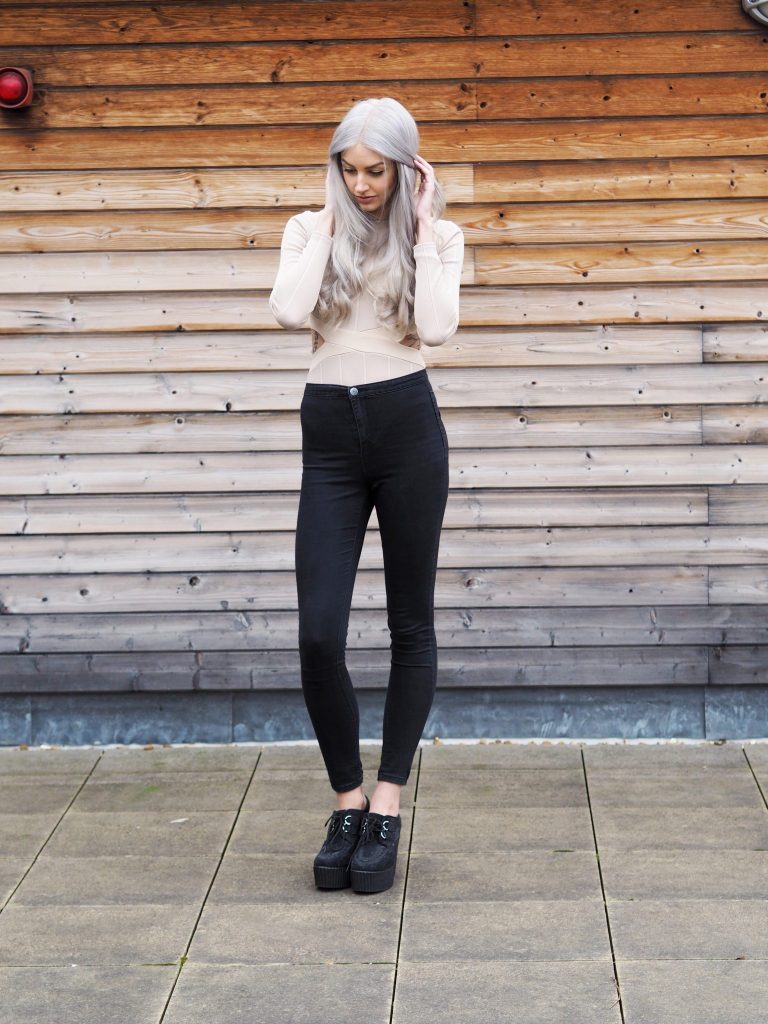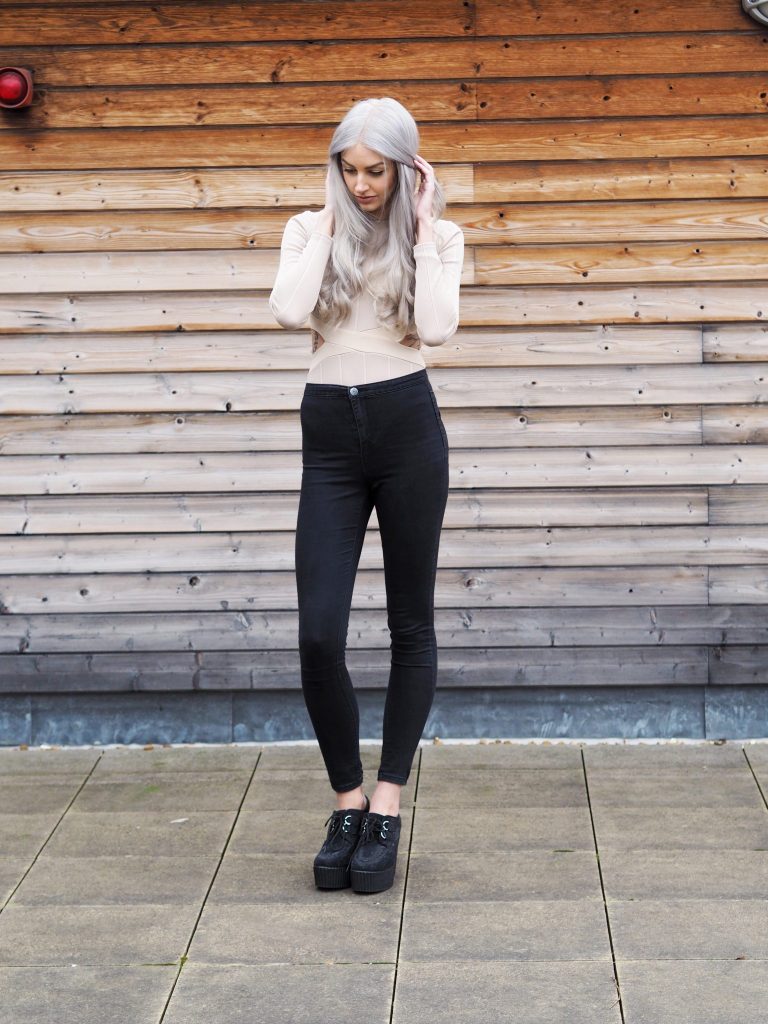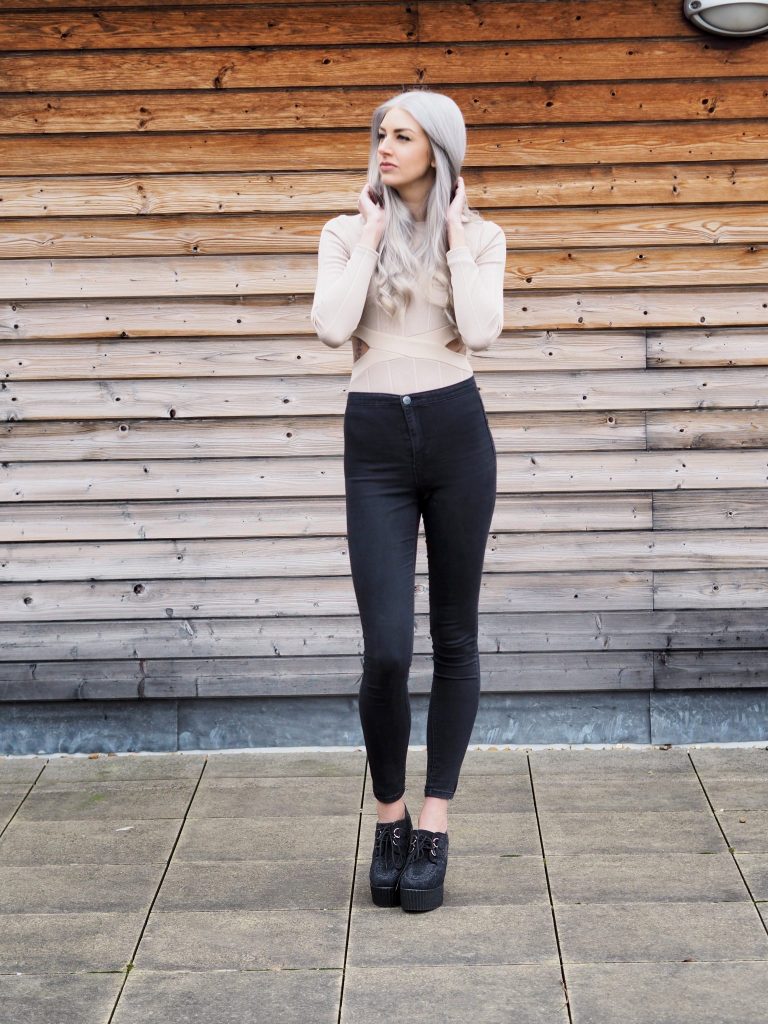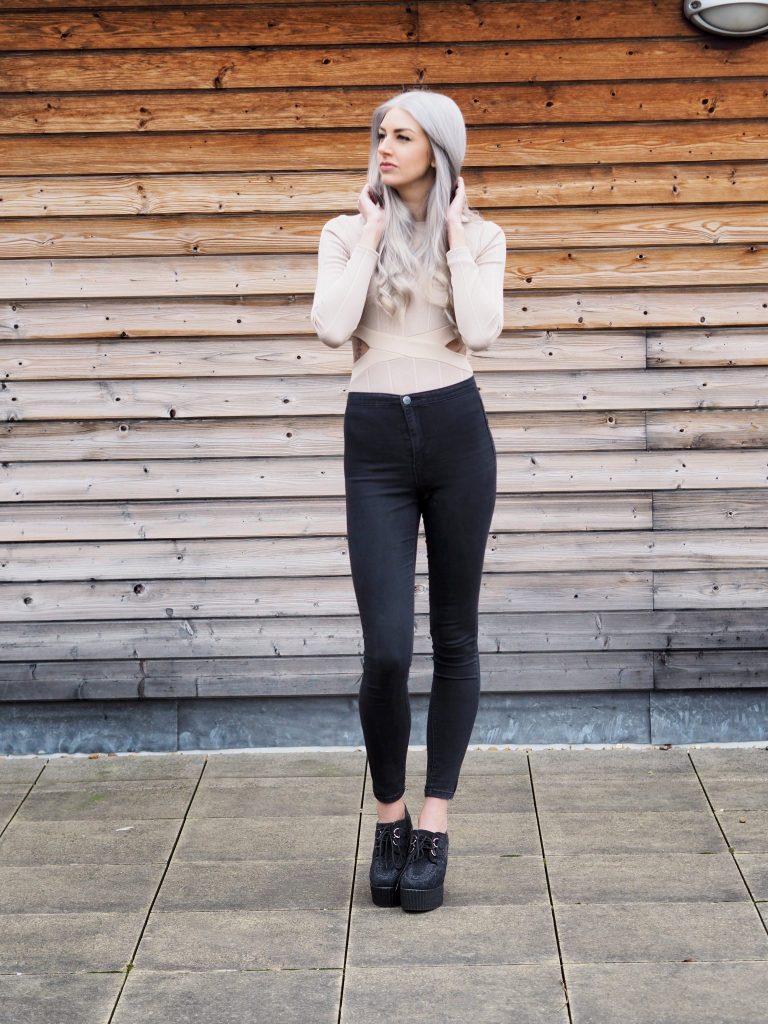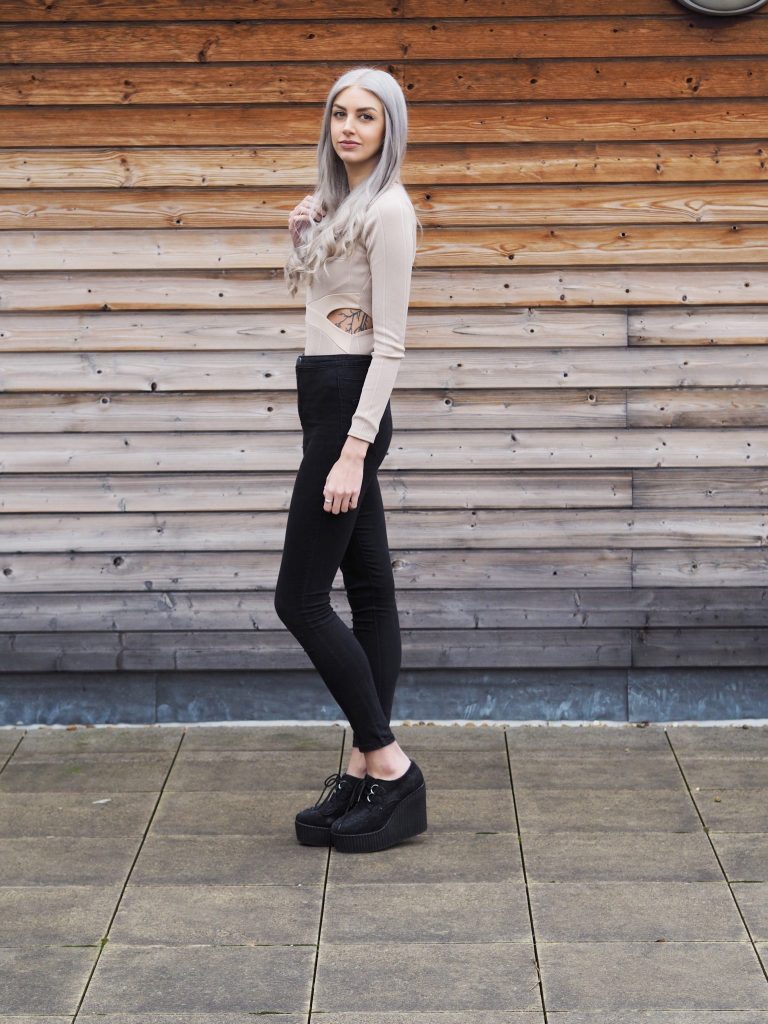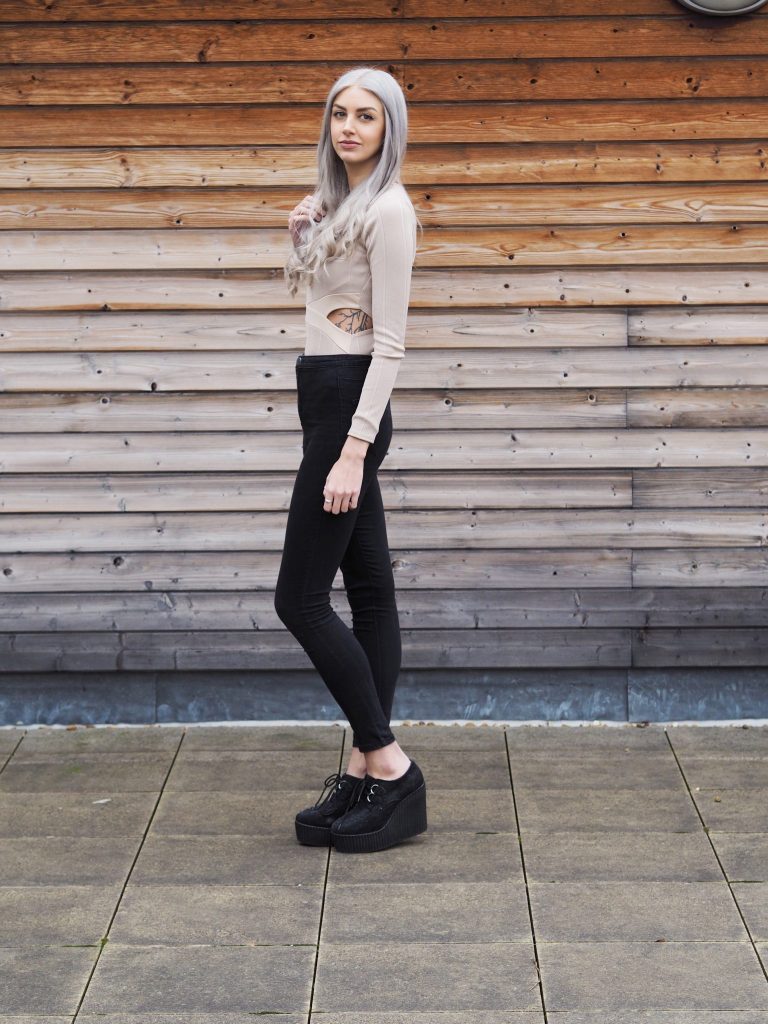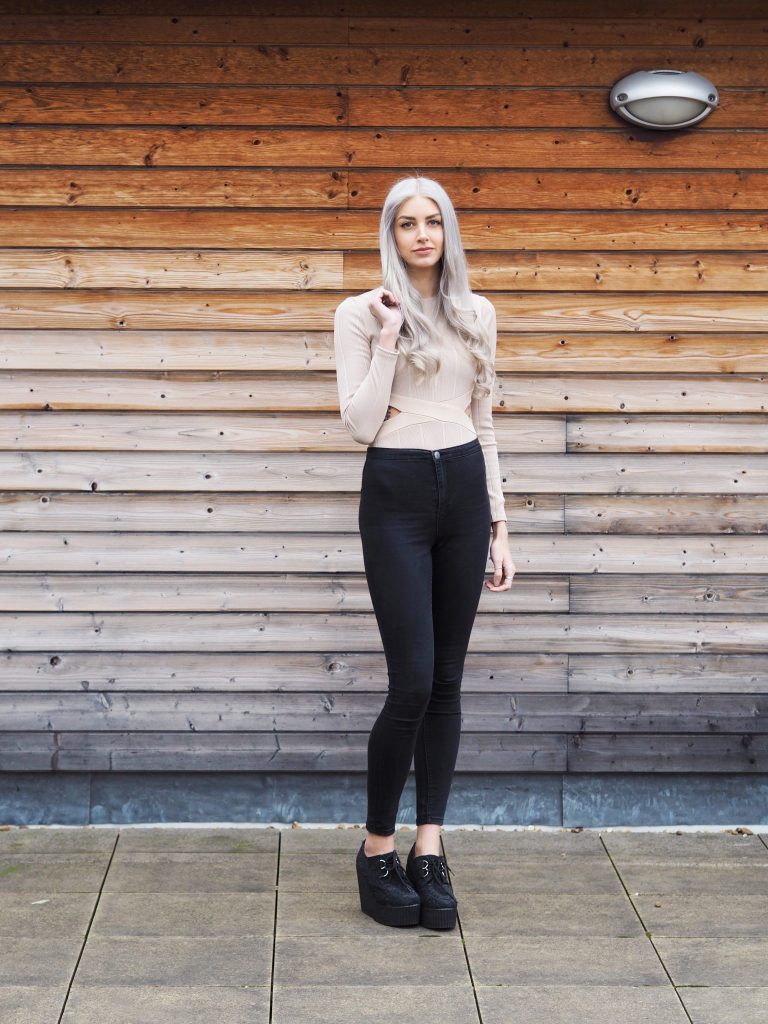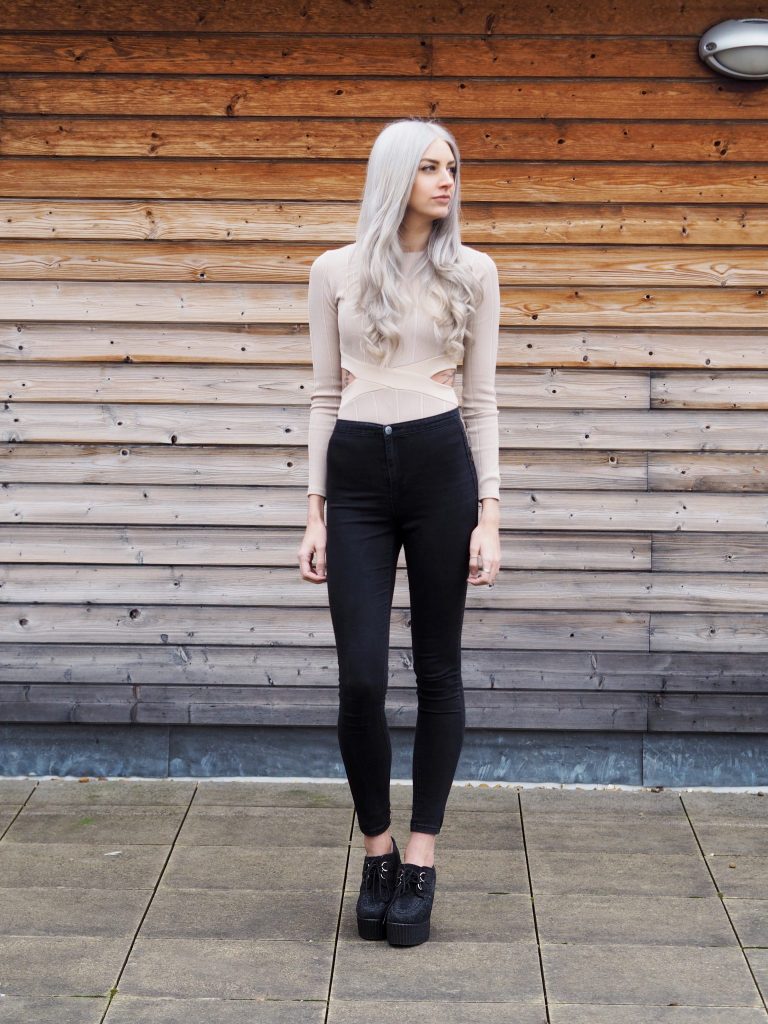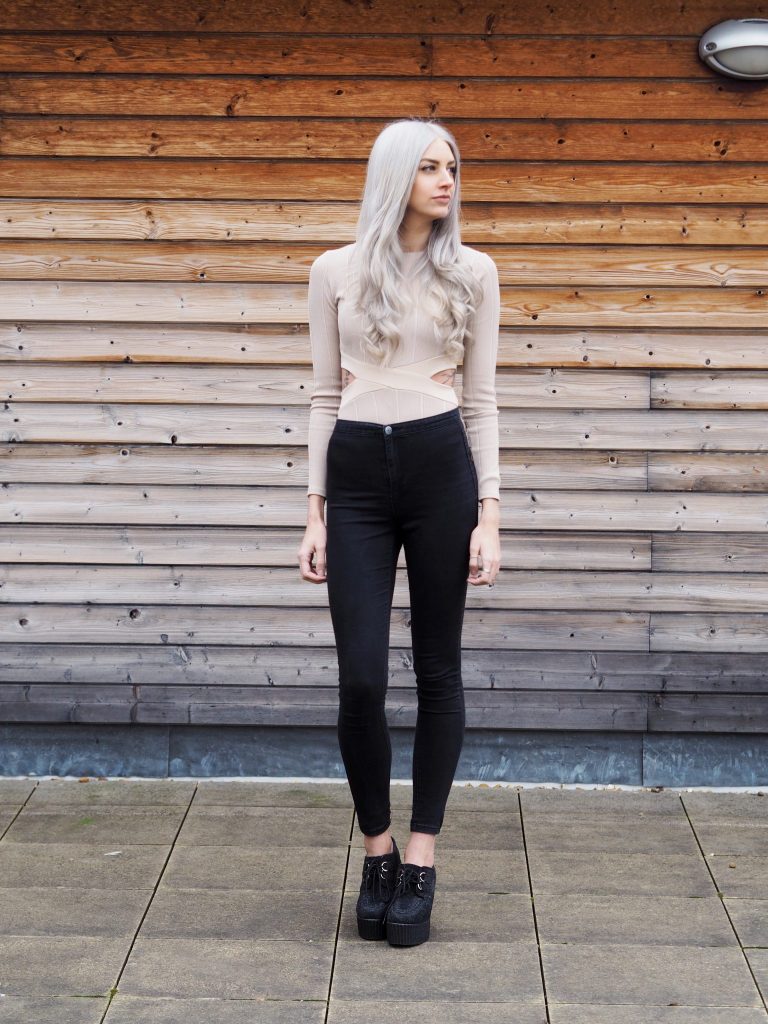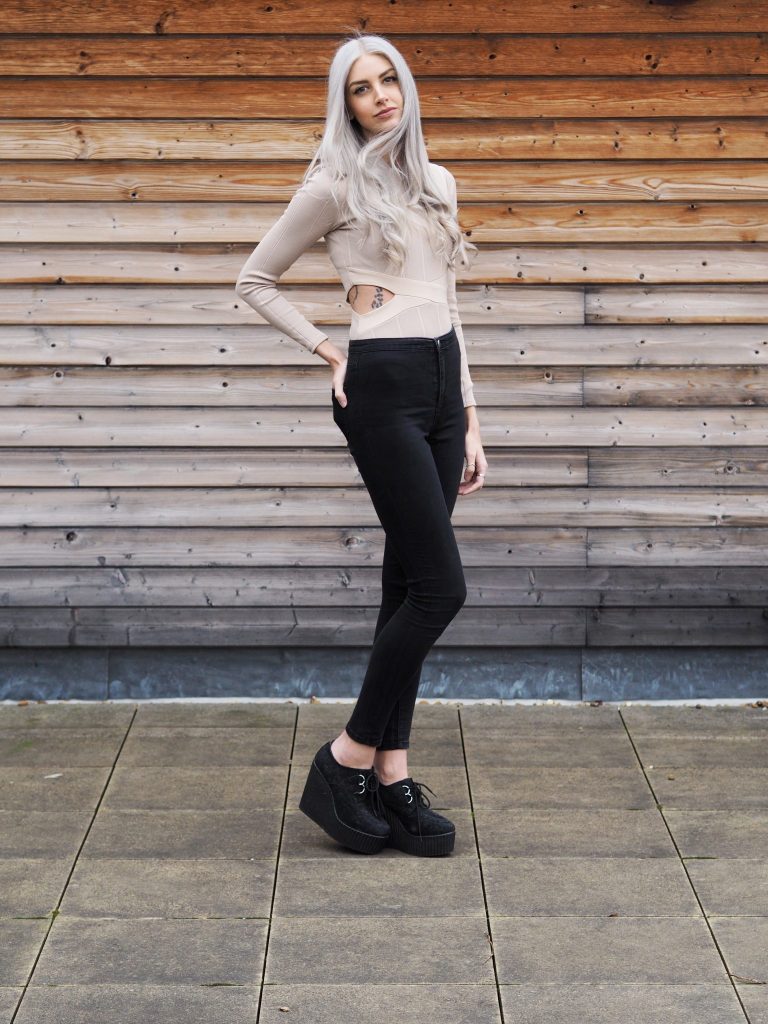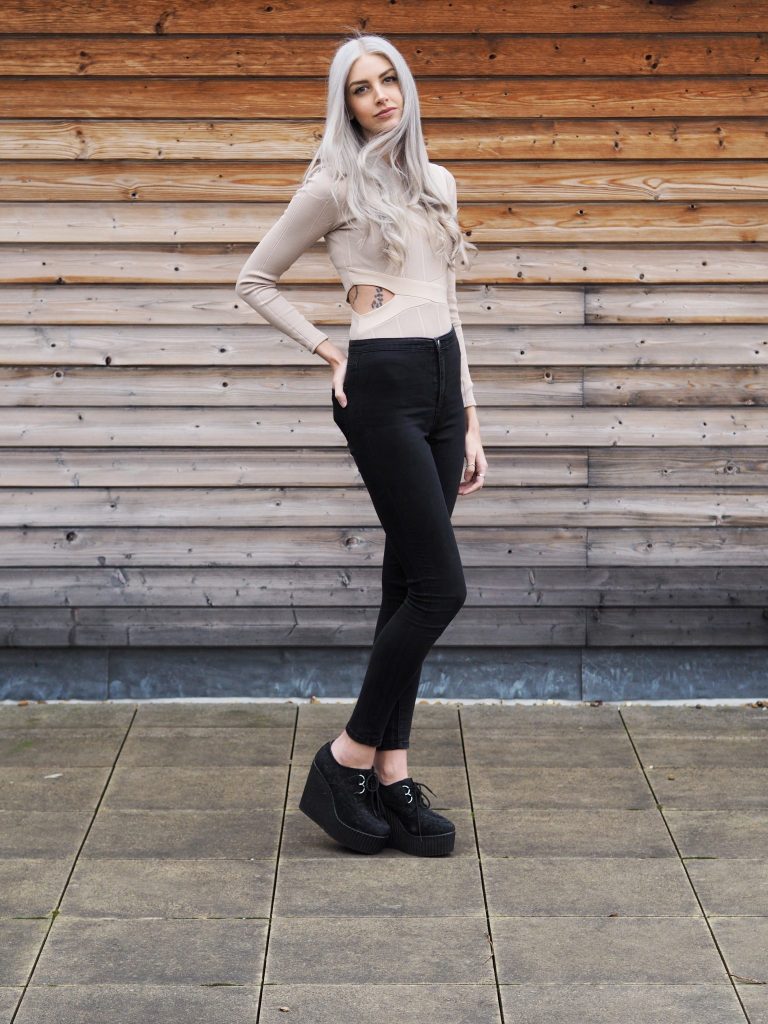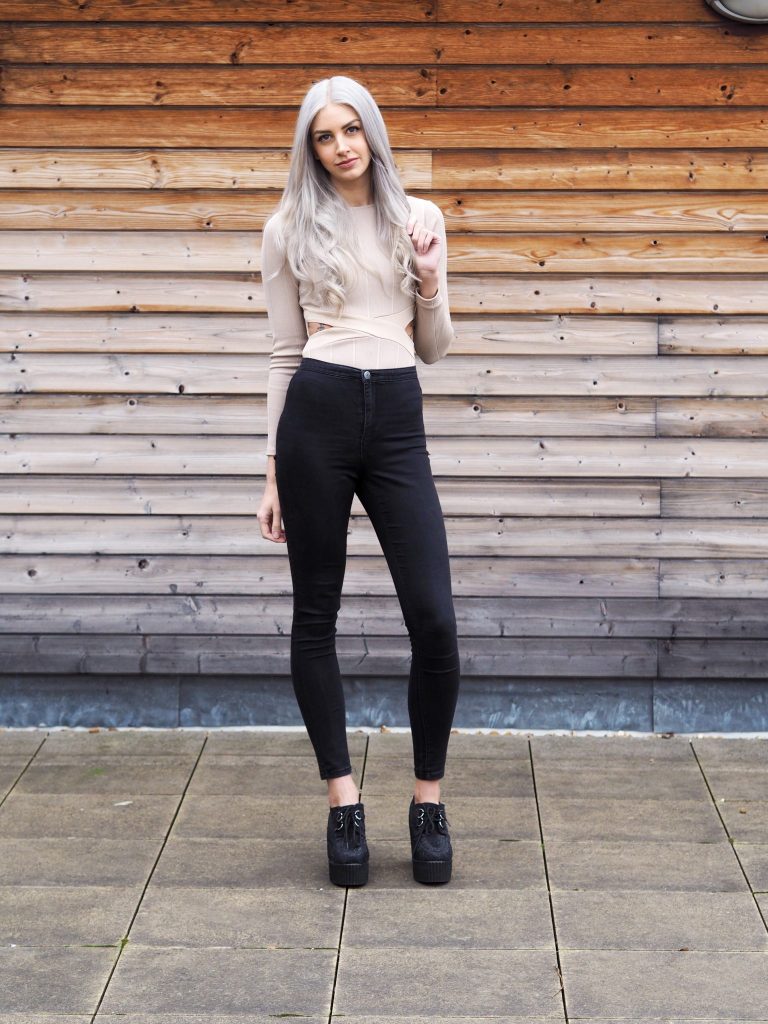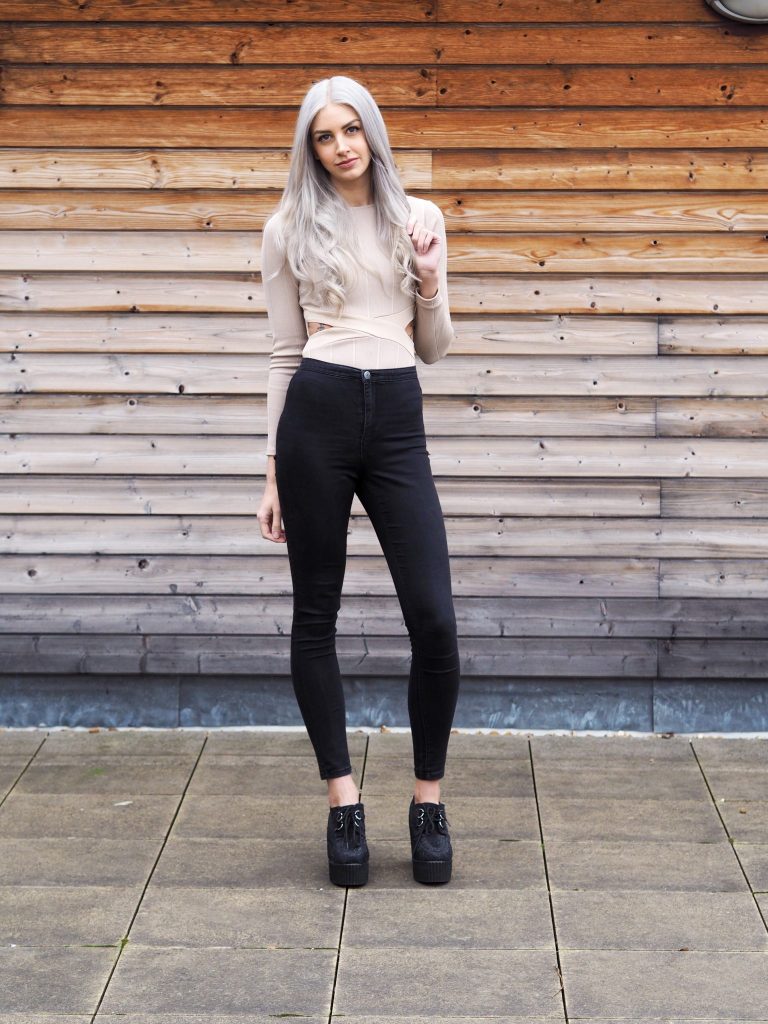 As you can see it is super easy to throw on with some jeans and your favourite boots or heels for a simple evening look. I also love bodysuits just for how flattering they are – there is no scrambling around with tucking extra material into your pants or skirt, they just stay in place with no messing and keep your outfit looking classy.
I will mention that I probably could have done with a 'tall' version of this bodysuit for the size, at it does feel like it comes up a bit small for my torso, though hopefully it will stretch out a little after a couple of wears.
Primark also seemed to have stepped up their Jean game recently, and I am loving these black high waisted jeans as a dupe for the Topshop Joni Jeans. They fit great, are super comfortable and are only around £10-£15!
Nude Bodysuit – In The Style
High Waisted Jeans – Primark
Creeper Wedges – New Look
What are your favourite nude wardrobe pieces? Do you have any great bodysuits you love?
LL x