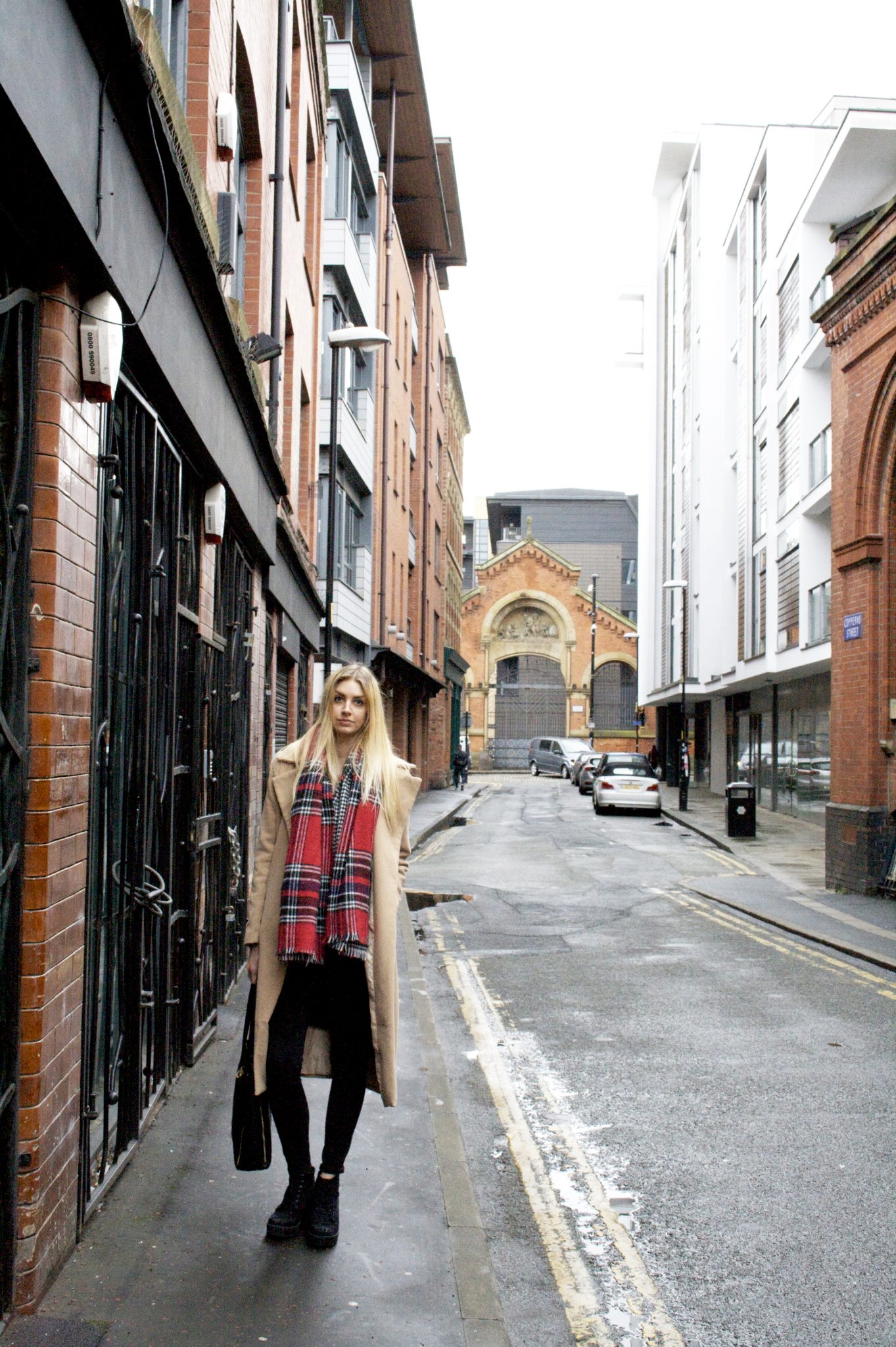 It's that time of year when the sun starts to return, and half of Britain is already wearing sunglasses and shorts, even though it's still cold.
The past few days in Manchester have been lovely and sunny, and for some parts of the day it's actually not been cold; although I wouldn't go as far as warm, and definitely not hot, which some people seem to think it is judging by their outfit choices. Spring is definitely arriving and I'm getting excited about what summer and beautiful weather will bring. I much prefer a summer wardrobe, so I'm looking forward to that, but I will be sad to put away some of my winter faves.
These pics are from about a month ago, I just never got round to putting them up, so I thought what better a way to say goodbye to some of my winter staples. (The jeans and tee obv won't be put away, I do live in Manchester after all; and Manchester summers usually consist of rain as well as shine.)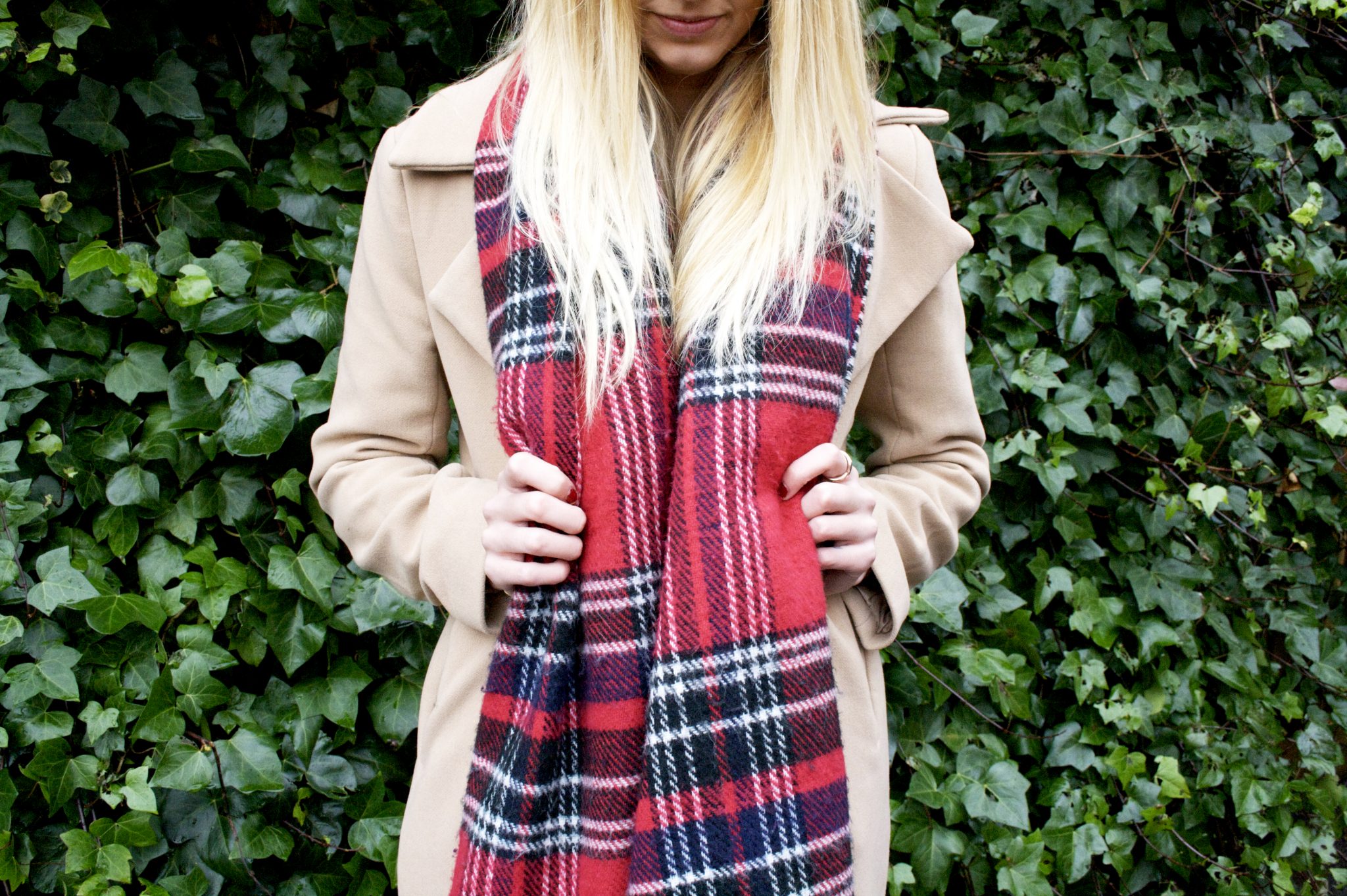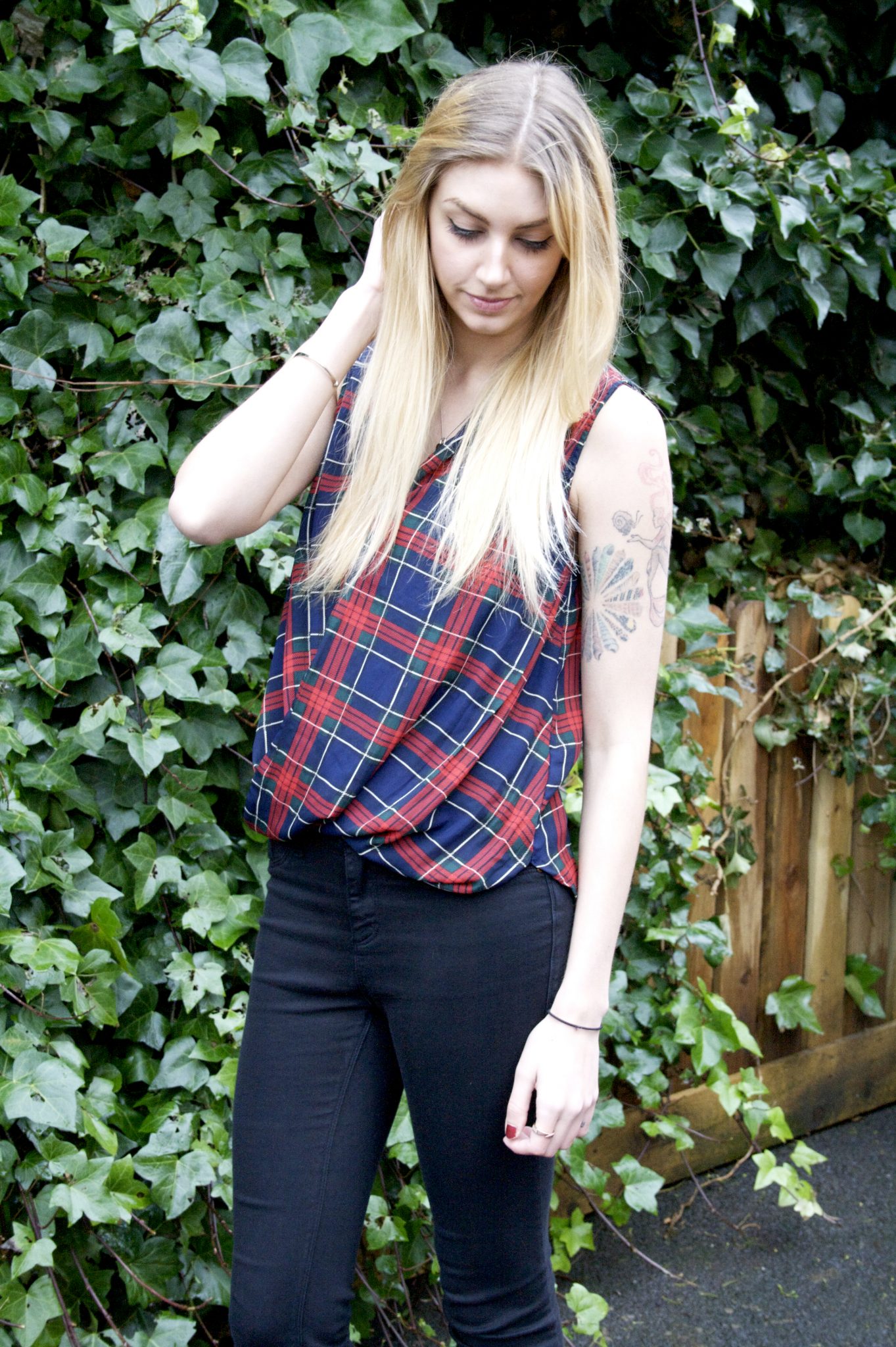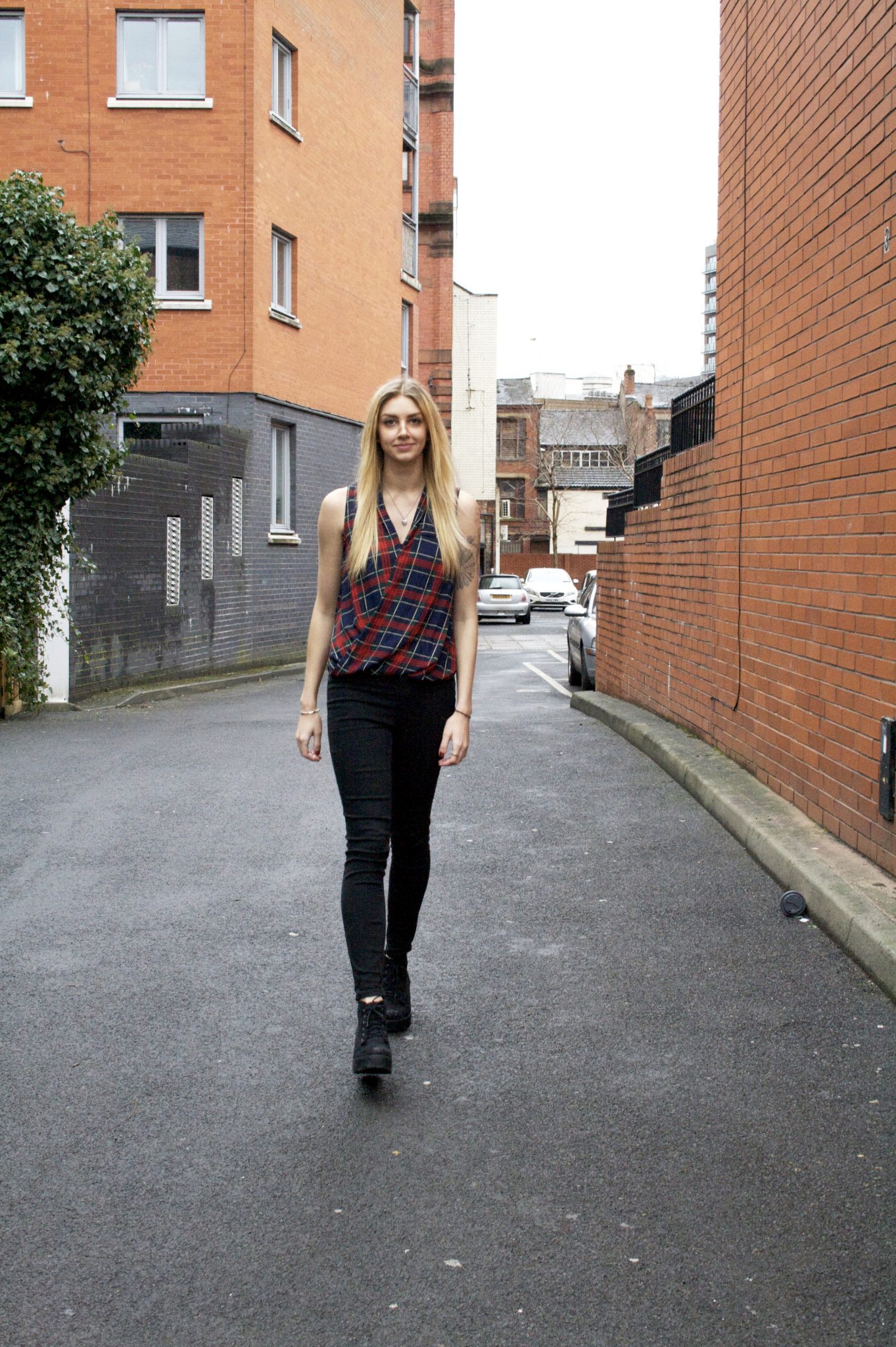 Tartan Crossover Vest – Tiger Mist (sold out) Similar Here
Scarf – Primark (sold out) Similar Here
Shoes – New Look (sold out) Similar Here
I've mentioned this jacket before, and ever since I got this for my birthday, I've practically lived in it. Waterfall jackets are everywhere now, and although I consider this more of a winter jacket, I might still pull it out for chillier evenings. I've also seen lots that I think would be more transitional for winter to summer, of a similar style but thinner fabric or without sleeves. I'm most likely going to invest in one of those, because I don't know what I'll do without this one!
Summer Alternatives:
Here and Here
This scarf is another love of mine from the winter months that I have worn just as much as the jacket. In search of a good tartan scarf last year, I came across this beauty in primark. Super cute because its has houndstooth print on the reverse, but actually amazing because it's a blanket scarf. I'd never even heard of these until I found this, but I will never look back! It's the cosiest scarf ever, and folds out to literally blanket size, so if I were ever cold in work or at home, I'd whip out the scarf, shake it out into a blanket, and get super cosy. Amaze.
I bought these shoes when I was Christmas shopping (don't you always find loads of stuff you want when you're supposed to be Christmas shopping for others!?) They have been the perfect winter shoe but I won't be putting these away as I think they would be fine in summer too. One of the comfiest pairs of shoes I own, and they go with everything. Nothing more to say!
These jeans are actually classes as jeggings on the tag, but I would call them jeans. I think the jegging part is the super stretchy material, which does make them as comfy as leggings, oh and the front pockets aren't real (the back ones are). I bought the same jeans in different colours as I find it hard to find very well fitting jeans, and these are always perf.
And finally, I just have to tell you about this top. Well actually, the store it's from. Tiger Mist is an online boutique based in Australia. I'm not sure how well known it is over here, as none of my friends have really heard of it before, but I LOVE it. I try to not shop there so regularly, as shipping from Oz on a regular basis would get a bit pricey! But you know when you shop and sometimes you cant find anything anywhere (usually when you need something), and sometimes you just go for a walk to town and end up stumbling upon LOADS of things you just need, and end up arriving home with a much lighter purse?! Well with Tiger Mist, I literally stumble upon things I need every time I go on the site, or just look at their instagram posts.. so its pretty dangerous. But in a good way.
Are there any winter staples you'll be sad to put away for the summer months?
LL x