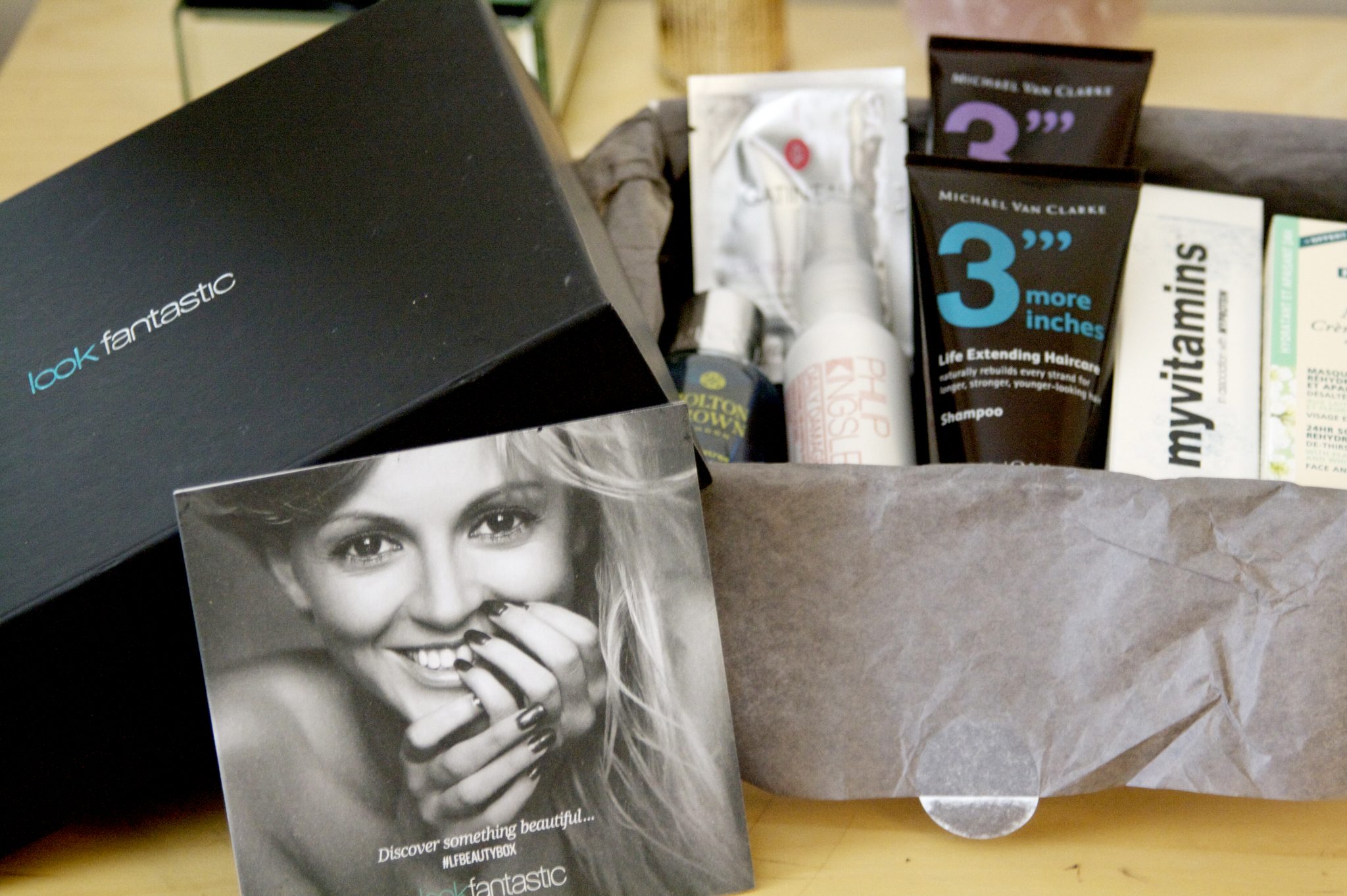 I have had SUCH a crazy week! Mothers day, birthdays, catch ups, sorting out a holiday and life in general has been taking all of my spare time, but I seem to have finally got on top of everything, so id like to share something I have been wanting to share for ages.
The Look Fantastic Beauty Box.
The market for these boxes is really taking off, and I have seen so many that when I decided I wanted to try one of these cute boxes filled with shiny new products, I didn't know where to begin! I can't remember how I found this, I'm assuming it was probably Instagram as that is where I seem to see everything I want these days, but I looked into this one after finding it and saw so many great reviews that I decided this would be the first beauty box I'd try.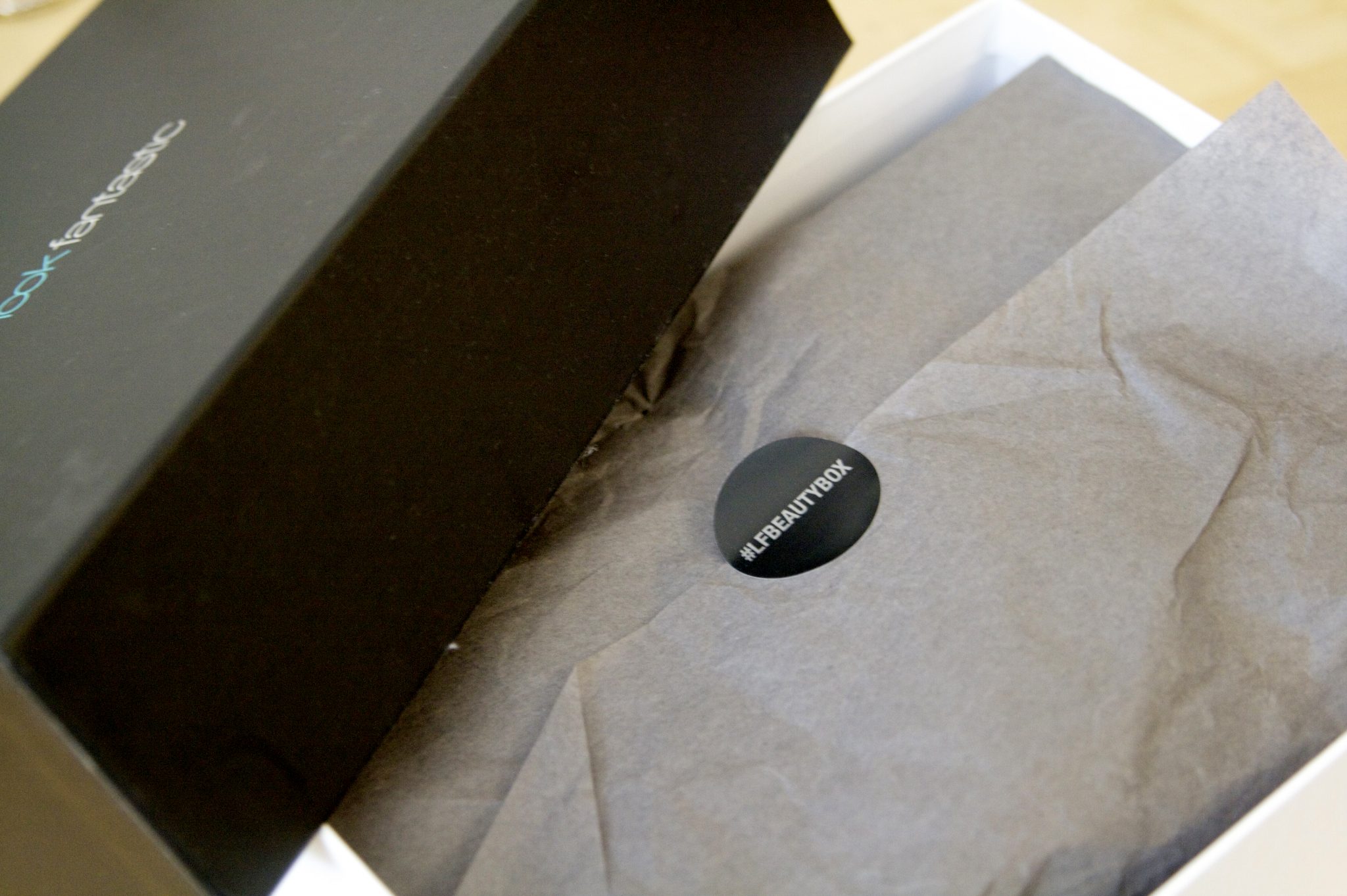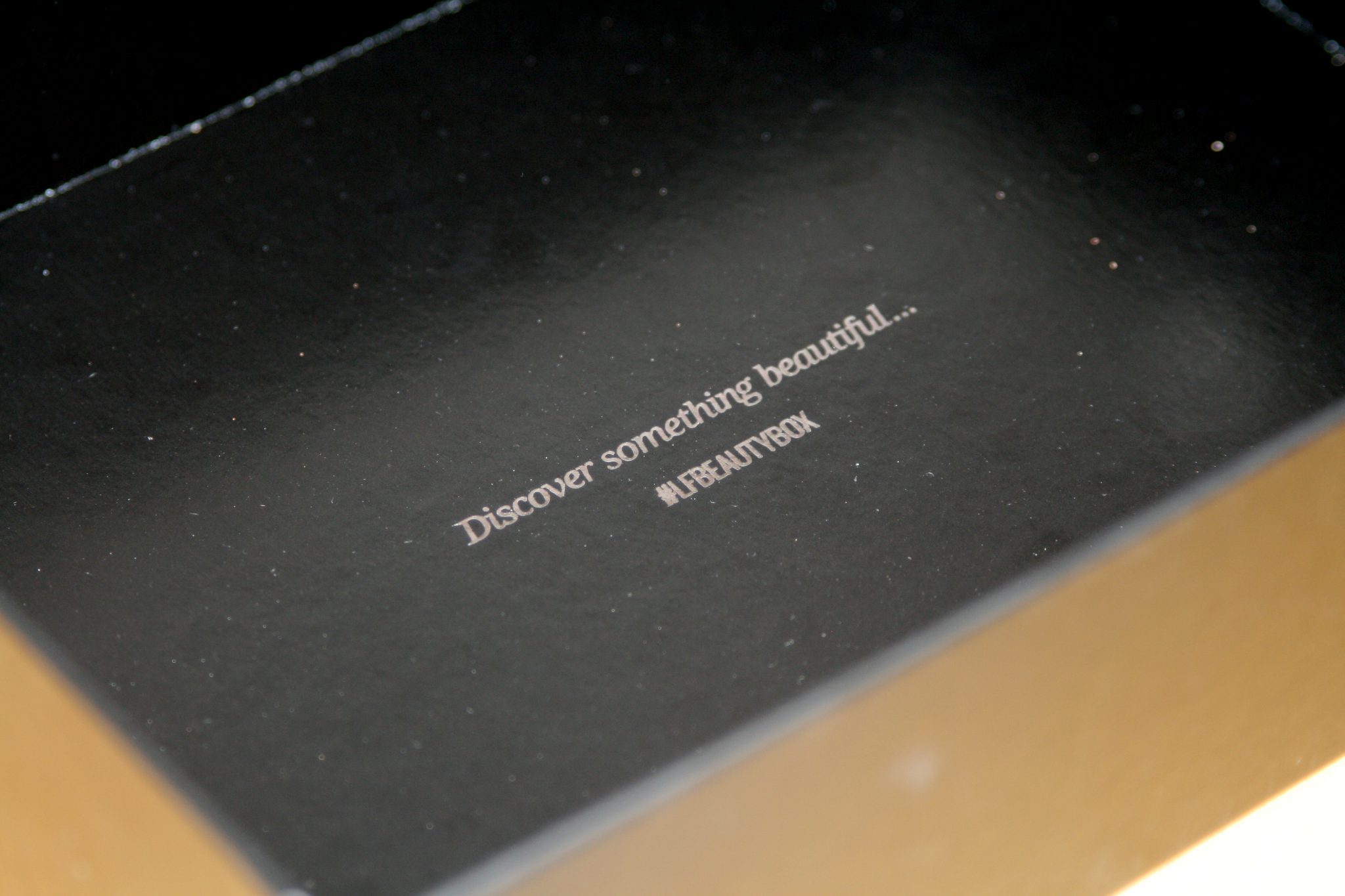 I'm hoping they are all as good as this, as I absolutely loved it! Is it just me who gets really giddy every time I get a parcel in the post?! It arrived and I was super excited to open it and see what's inside. I know a few boxes allow you to choose what you get, but with this one the contents are selected for you, which makes it that bit more exciting to open!
The packaging is just lovely, a sleek black box with a metallic logo embossed in the centre of the lid, the products neatly sat inside tissue paper, and a little booklet to accompany them.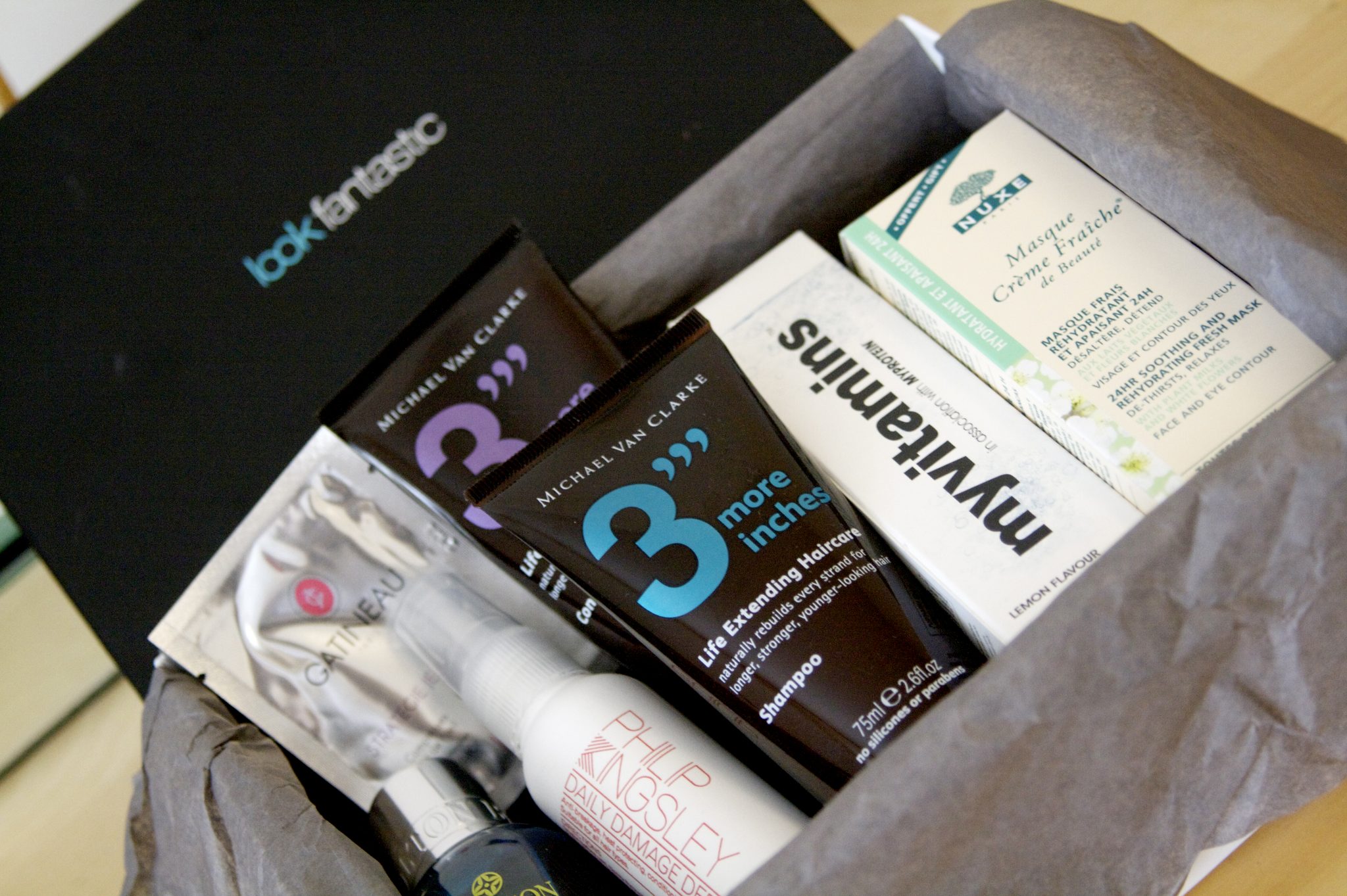 This is my January box (I know.. SO delayed with this post), and it is something I've been wanting to write about for so long, so huge apologies for the delay! In this months box was a really good mix of products, and all good sizes too so deffo worth the £15. Pretty sure I grabbed this when they had free delivery, so if you're looking to try these boxes then keep your eyes peeled for the offers, as they do often have free gifts, free delivery etc with them.
I would say the Look Fantastic box is more 'beauty' as in skin and hair products, with the odd make up item, where as some are more heavily make up based.
Here are the items I received in my little black box of treats: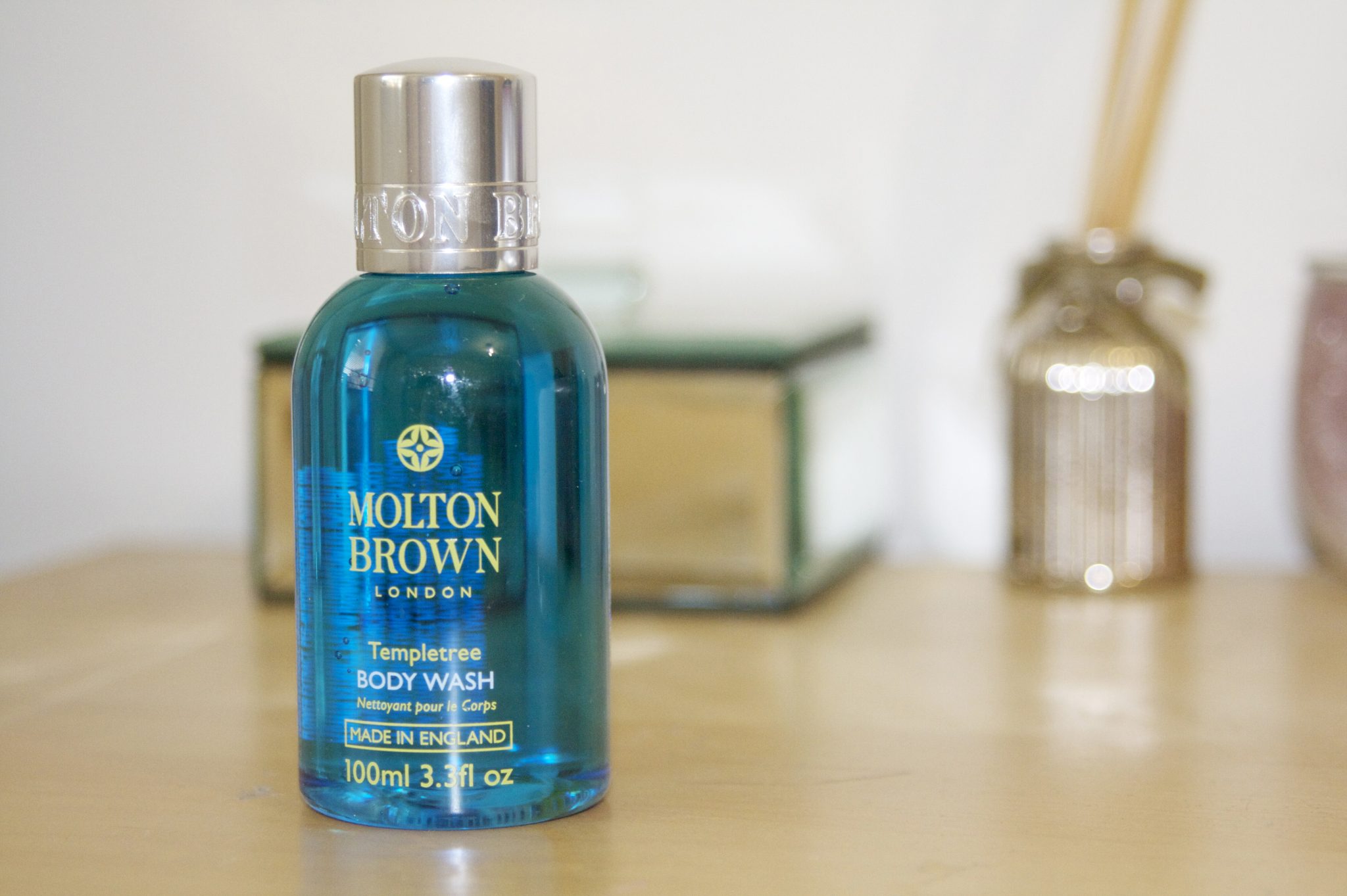 Molton Brown Body Wash in Templetree – 100ml
This was probably my fave from the whole box. I have wanted to try Molton Brown products for a while but never got round to it, so this was prefect for me. It is a good size and will last a while, as the wash really does lather up great. I hate it when you have to use a ridiculous amount of shower gel and you get about 10 seconds of foam and then its gone. This is the complete opposite, you only need a small amount and there are loads of bubbles, not to mention the amazing smell. Huge thumbs up from me for this, and I have decided to save the rest to take to Florida with me, as it's the perfect size for traveling. This would be great for taking to the gym (if I actually went) or traveling anywhere really.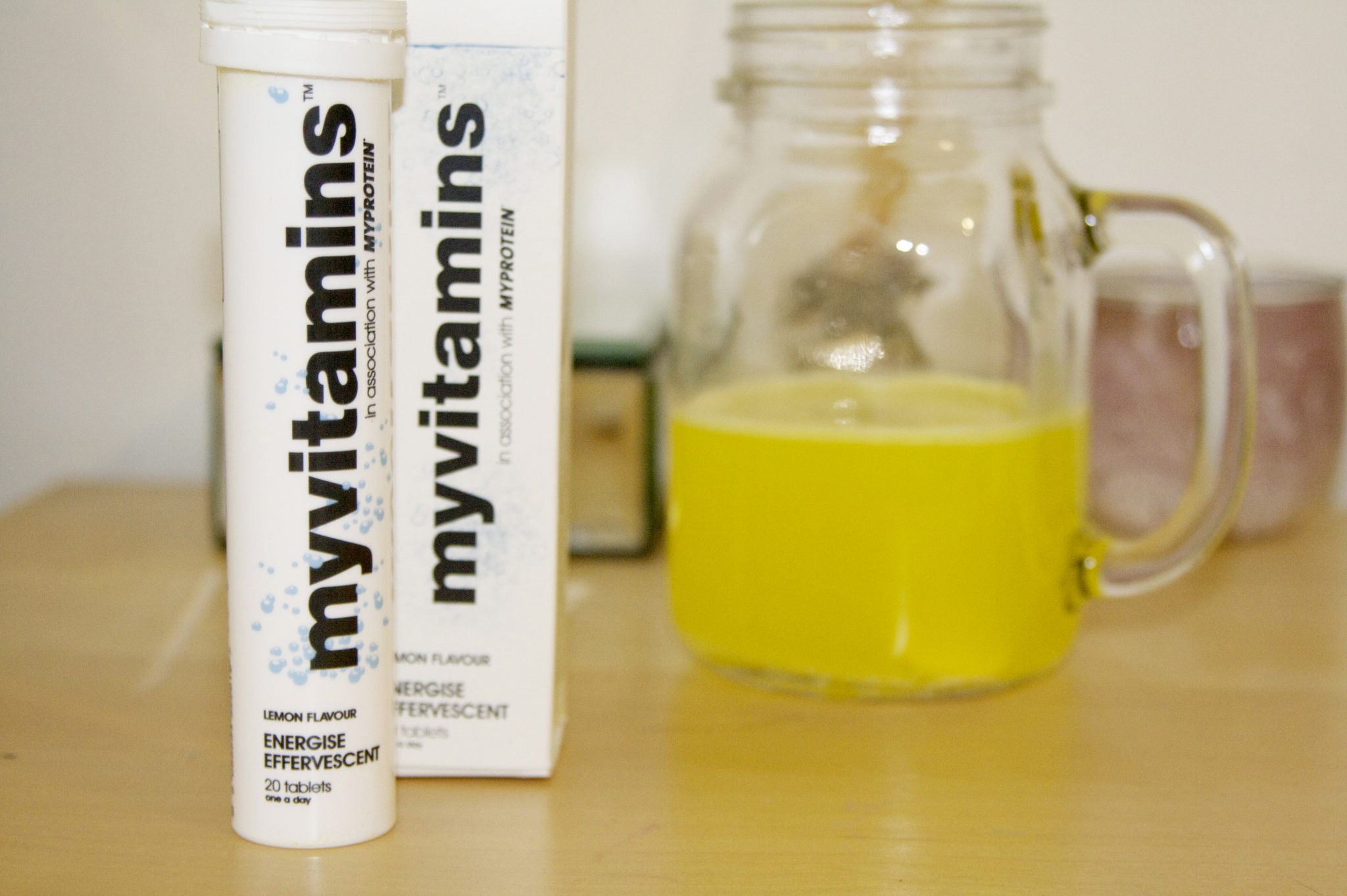 Myvitamins in Lemon Flavour – 20 tablets
This one is a full size product, containing 20 tablets to dissolve in water. I have never been one for these sorts of things, I never like the taste of the drink and I end up having to down it; it almost feels like I'm in a bar drinking a shot of something. I do like the idea, and I think its great that you can get so many vitamins from one little tablet, especially if you struggle to eat fruits and veggies or any vitamin rich foods. The taste of these isn't so bad, and there are loads of vitamins in them, so I will definitely be finishing off the packet. However, I can be pretty good at eating well and I do feel like I get enough vitamins from that (I could be wrong) so I'm not sure if I would buy this unless anyone really sold it to me.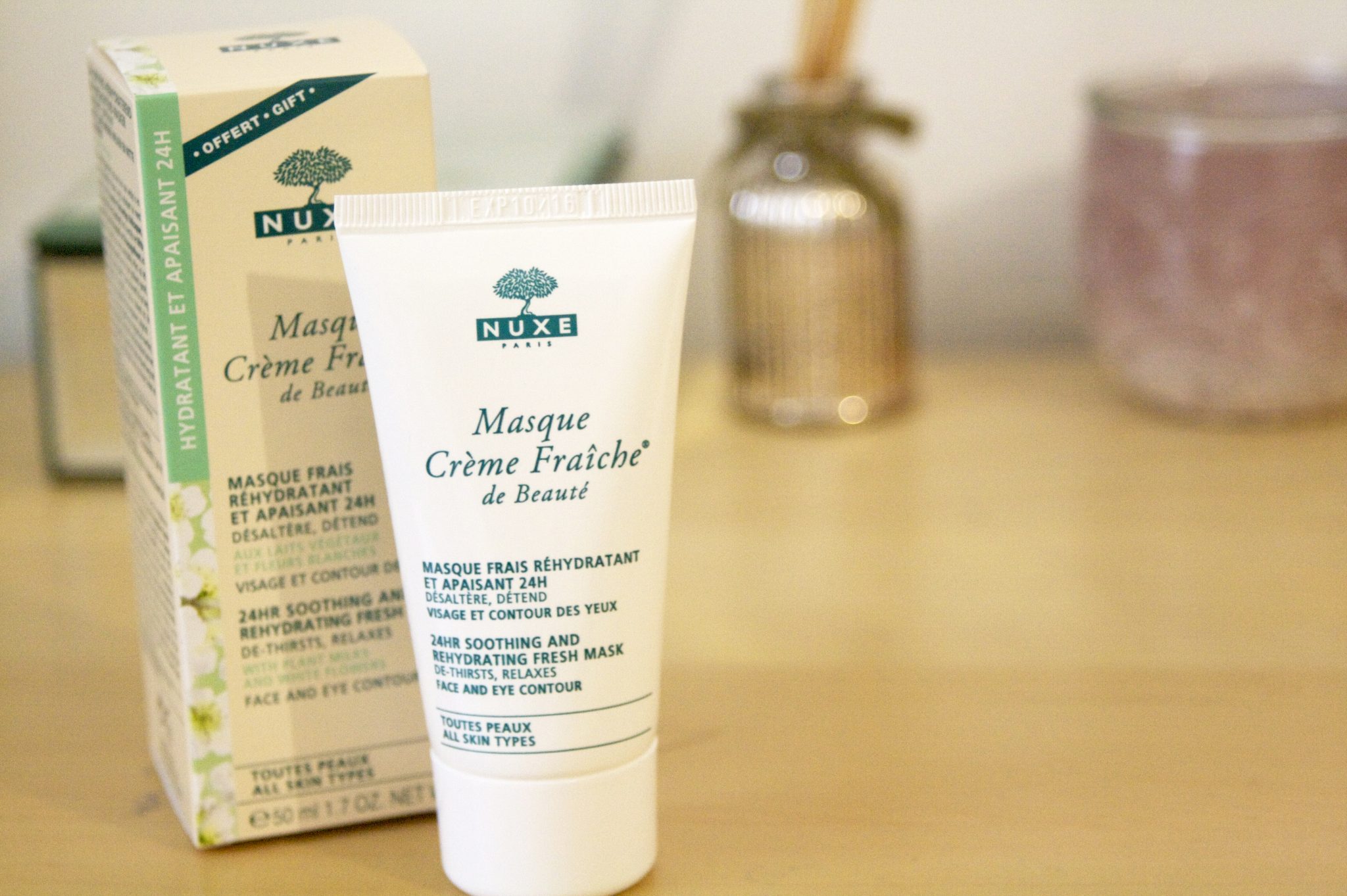 Nuxe Paris Soothing and Rehydrating Face Mask – 50ml
I would say this is also a full size product, and according to the booklet is worth £18.50 alone, so this product is worth more than everything in the box put together! When I first saw this I was a bit iffy about it, as I'm not great with skin care in general, however recently I'm really getting into it so I figured I'd give it a go. The main thing I love about this product is that 90% of the total ingredients are from natural origins, and glancing quickly over the ingredients I immediately see orange, soybean, coconut, and oat, to name a few! The smell does reflect this as well, very light and natural smelling. It isn't super light, but I guess that's because it classes itself as more of a mask than a moisturizer. So far I like it, but ill have to wait until I've used it a bit more to decide if it lives up to the £18.50 price tag.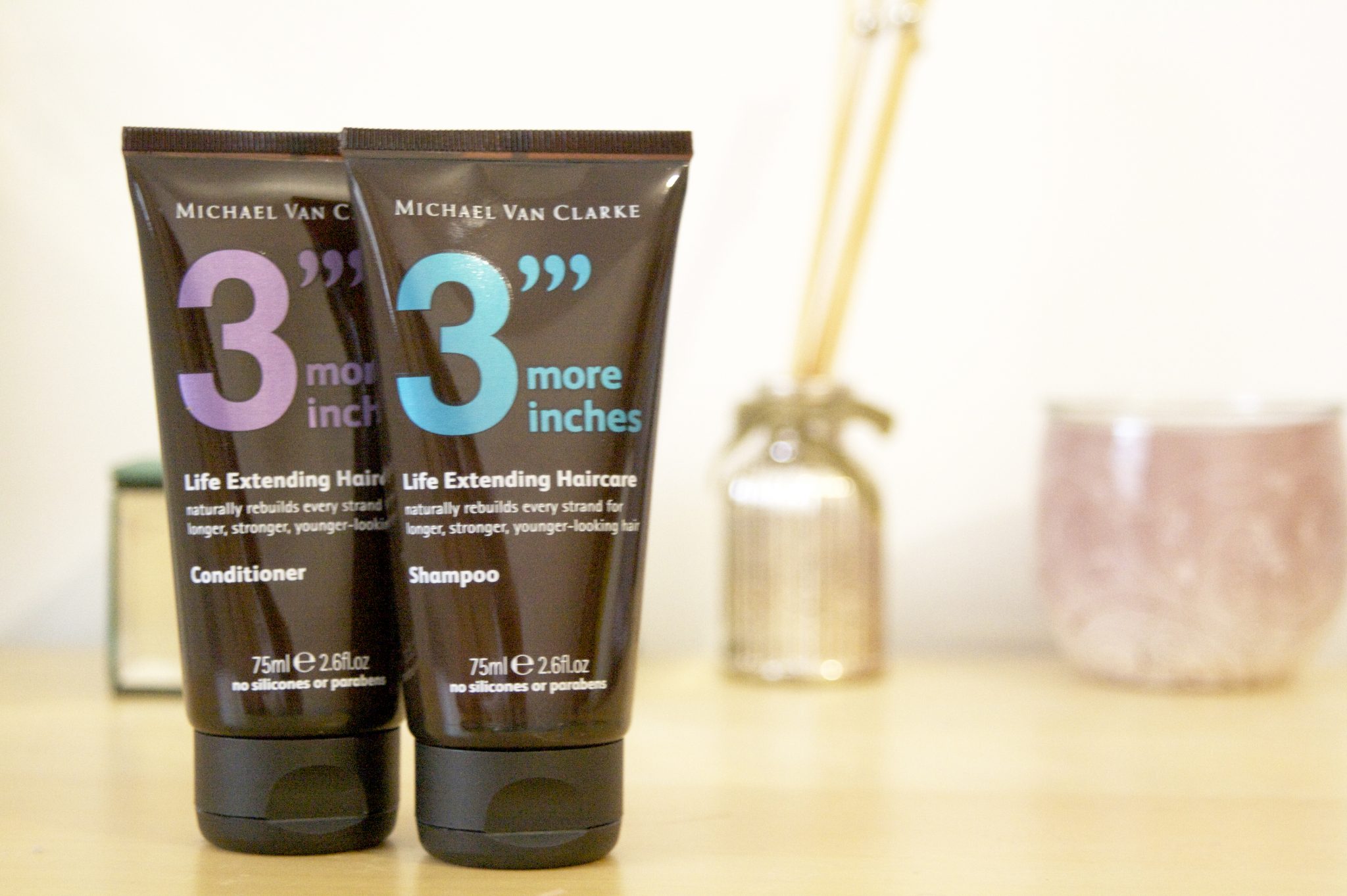 Michael Van Clarke 3"' More Inches Shampoo and Conditioner – 75ml
I guess this duo counts as one product really, both good sample sizes, again perfect for traveling or the gym. I haven't heard of this hair care brand before so I wasn't sure what to expect really. The smell of these is the main thing I really like, quite citrusy and natural, great for a fresh shower in the morning. One of my down sides is that they don't lather up much, so you always feel like you need to use more, but you just have to get used to having a less foamy head. They do claim to make your hair stronger by naturally rebuilding every strand, and after looking at this product online it seems to have some really great reviews. My hair does actually feel a little thicker too!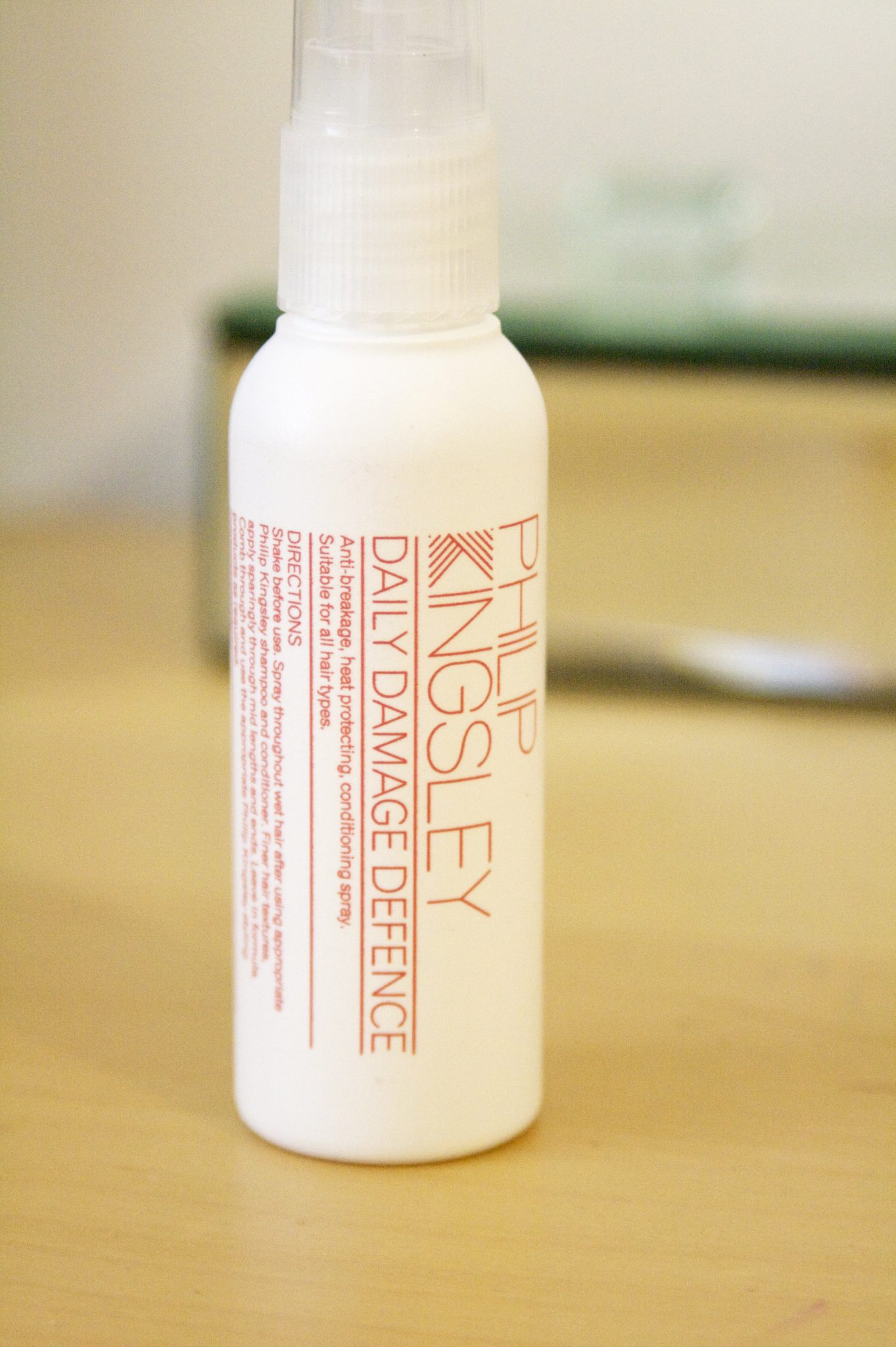 Philip Kingsley Daily Damage Defence – 60ml
I have heard great things about Philip Kingsley products so I was excited to see this make an appearance, as well as expecting great things. This is intended to spray onto wet hair after a shower before blow drying to protect, but I've read that it's also great for coloured hair and bringing back some life if your mop is in bad condition. I love the hairdressery smell – like when they use amazing products on your hair and it actually smells great for days, it smells just like that. LOVE. It's not heavy or greasy at all which is a huge bonus, and it leaves your hair feeling lush! This is definitely something I would think about purchasing in the future.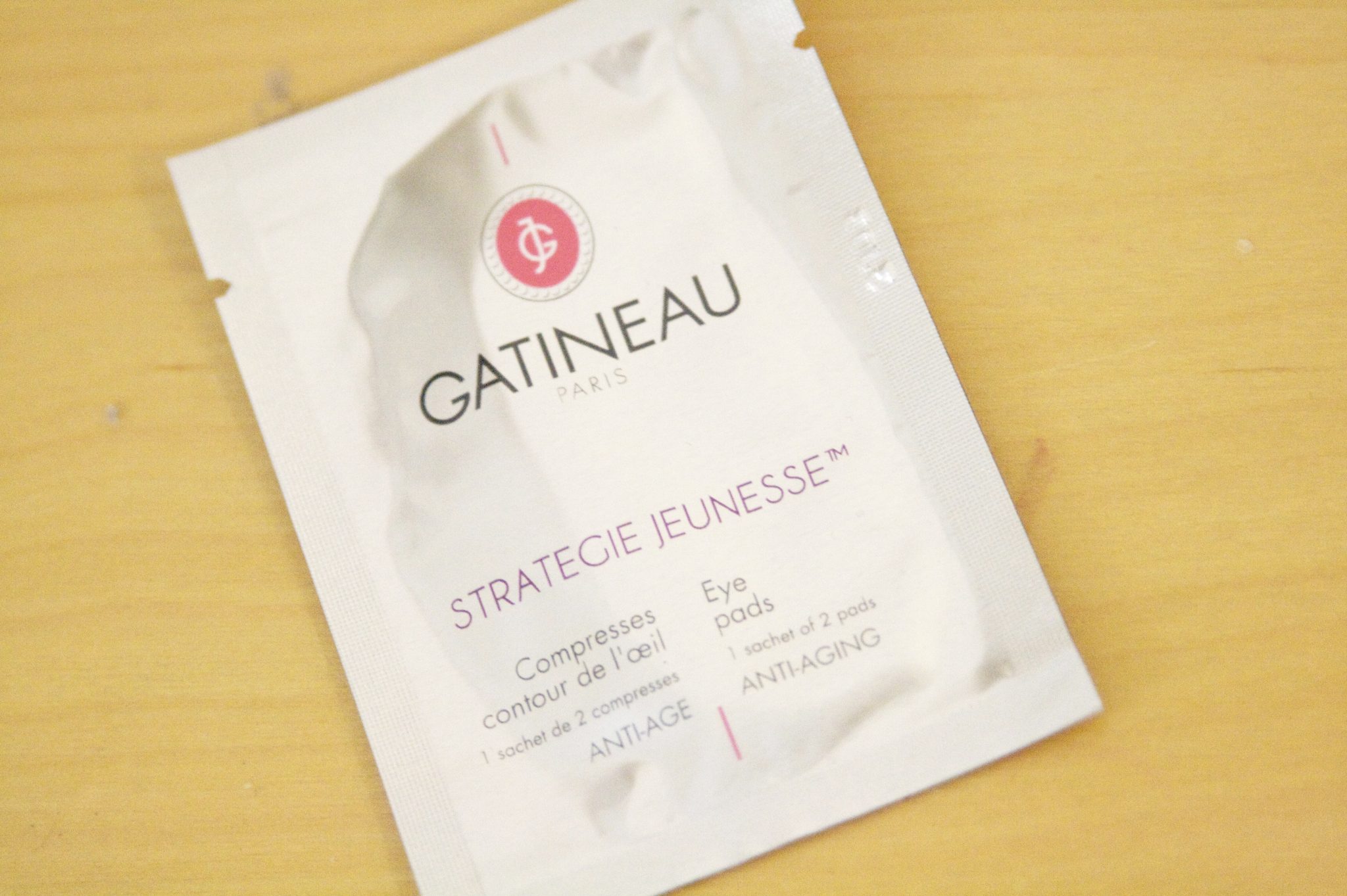 Gatinau Collagen Eye Pads – 1 Sachet of 2 Pads
I'm skeptical of this sort of product. Don't get me wrong, I love the feeling of refreshing eye pads, but I feel like that's where it ends. Just nice smelling circles that make your eyes feel refreshed for a very short while. These however, may be a game changer! The pads are shaped and made to fit nicely under your eyes, so you can actually still do stuff whilst wearing them for the 10 minute recommended time. The collagen liquid in the sachet is also quite generous; there was more than enough on the pads and in the pack. I put these on and went about doing jobs in the apartment looking like a bit of a weirdo. After the 10 minutes I took them off, and headed straight to the mirror to see the effects. Nothing noticeable to see, but there was a bit of the gel left on so I went to wash that off and returned to inspect. I was really surprised that my under-eyes felt super smooth and rejuvenated. Not that I have any wrinkles at 26, but I did feel that the pads had plumped anything resembling a wrinkle away, and my eyes really felt and looked better. I only wish there were more than one sachet in this box to try them again. If you are looking at anti-aging products, or even just eye pads, I would highly, highly recommend these.
All in all, a totally awesome box. I am completely sold on this concept and will 100% be trying this again. I will probably try some of the other boxes first, to see what the competitors have to offer, and I will definitely be writing reviews for those too.
Easily worth every penny of the £15 price tag, considering the products inside.
Do you have any great beauty boxes or any you've been wanting to try?
LL x