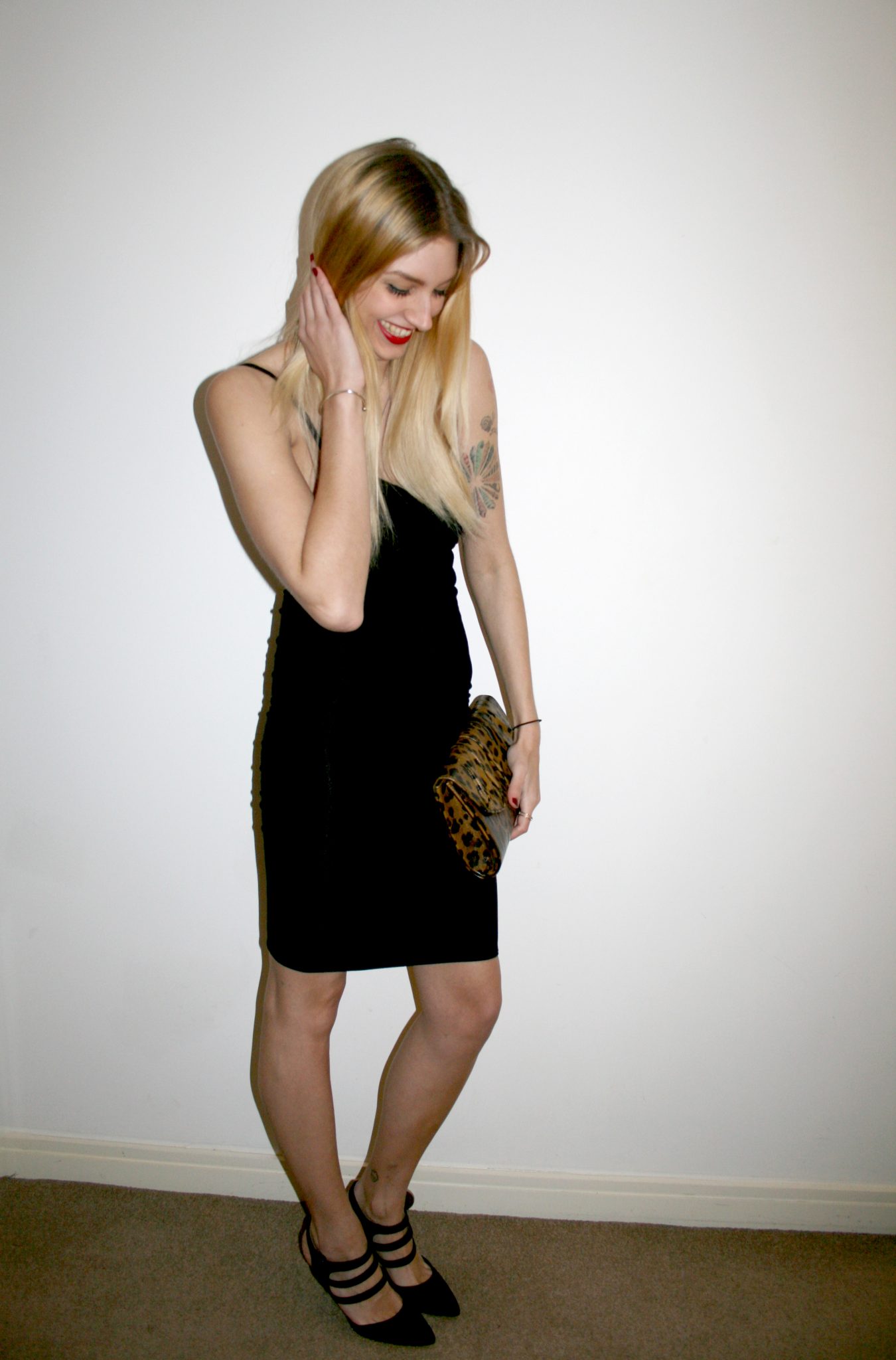 So I have been searching for the perfect point. There are some gorgeous ones out there at the moment, but I find a lot of them either A. squash all of my toes so that my foot retains the shape of the shoe when I take them off, B. are so expensive that I would need to re-mortgage my apartment before buying them, and unfortunately I have too much stuff to live in a shoe, or C. Look like old woman shoes. And nobody likes that. Apart from old women.
I finally stumbled across these last week and I LOVE them! They are the perfect fit, super comfy and the heel is a great height. Not too high for anyone who isn't used to wearing heels, but high enough so they are far from a kitten-heel (ew).
I love them because I can wear them with jeans and a tee for a more casual look, but they look really classy with an LBD or something more dressy for a nice dinner.
Also, at £23 these are a bargain! And I get to keep my apartment. Everyone wins.
Here I teamed them with a backless black dress and leopard print clutch for an evening look. All black with patterned or statement accessories is always a winner.
Black Strap Pointed Heels – New Look
Black Backless Midi Dress – Missguided
Leopard Clutch Bag – Topshop
LL x