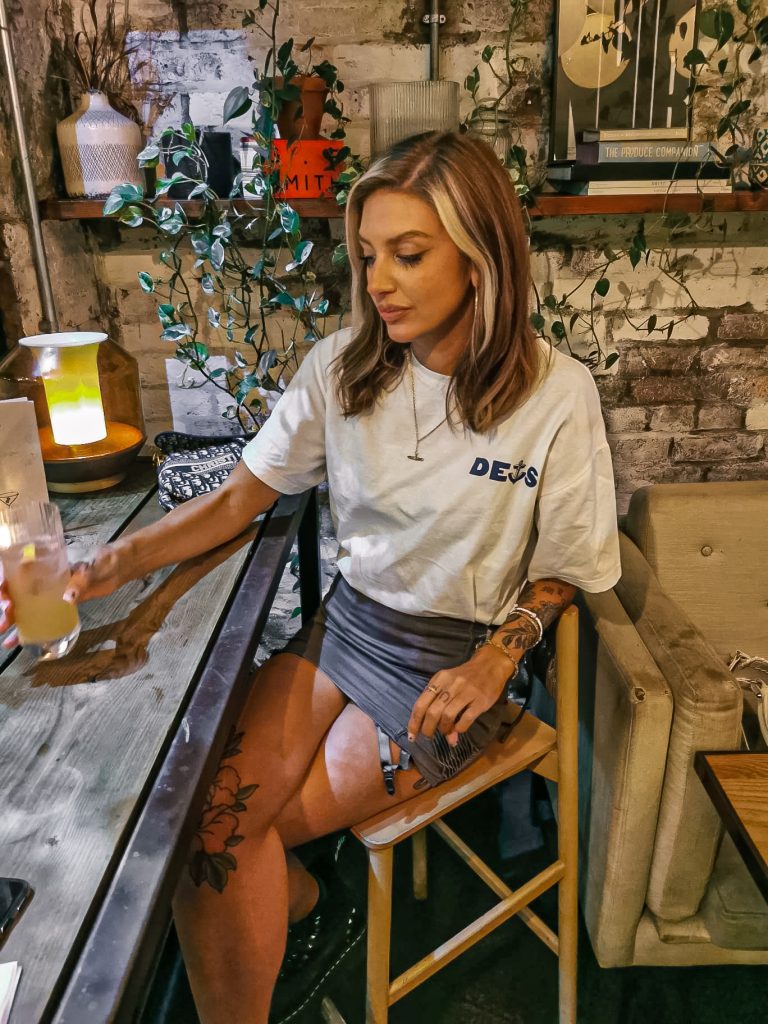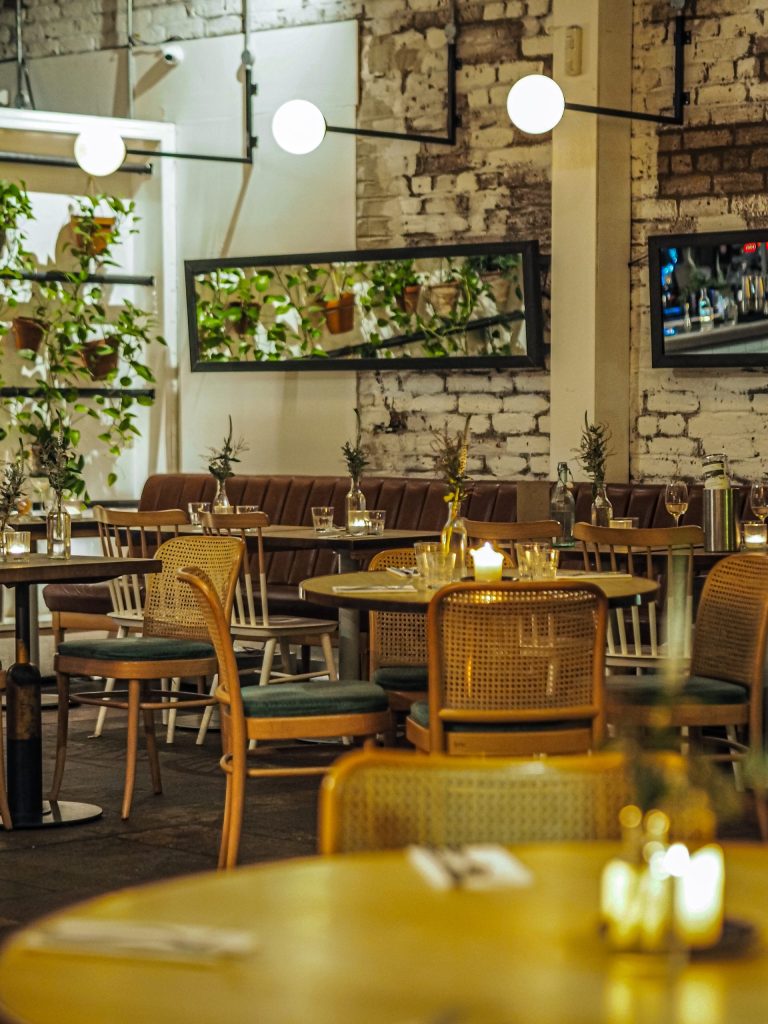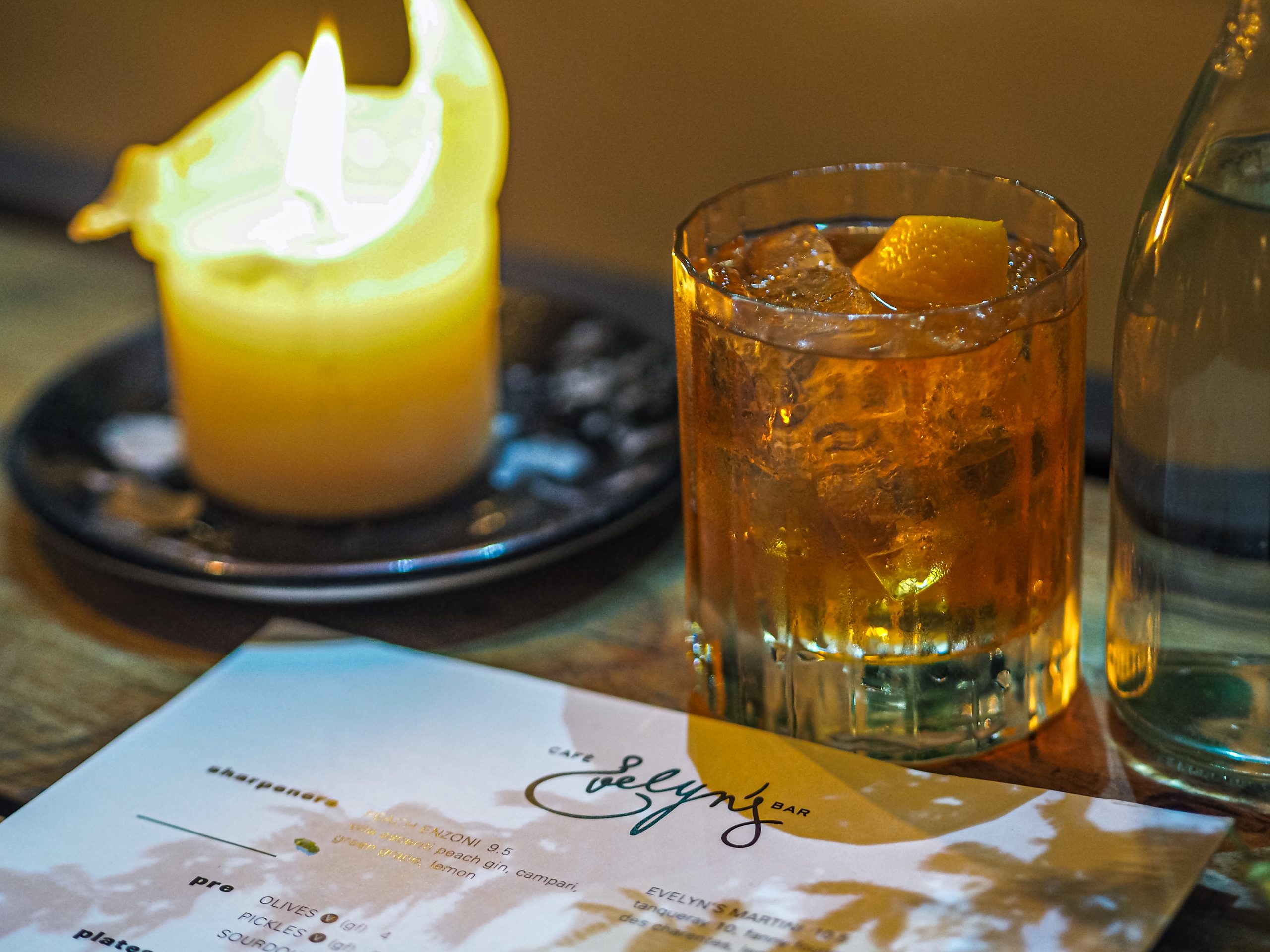 Evelyn's
I recently visited Evelyn's; a long-standing Manchester favourite of mine, who have just released their new winter menu. Centred around the Inka Grill, the new produce-led offering will fuse together seasonal, locally sourced ingredients with influences of asian and middle eastern flavours. They also offer a great brunch menu and a suitably comforting Sunday roast, alongside their new small plates and sharing menu. Oh and not to forget the brilliant speakeasy-style bar located just below the restaraunt – The Daisy.
Anyway, enough about that and onto what you're assumably waiting for. The new menu. Arguably one of the best small plates menu's in Manchester in my opinion.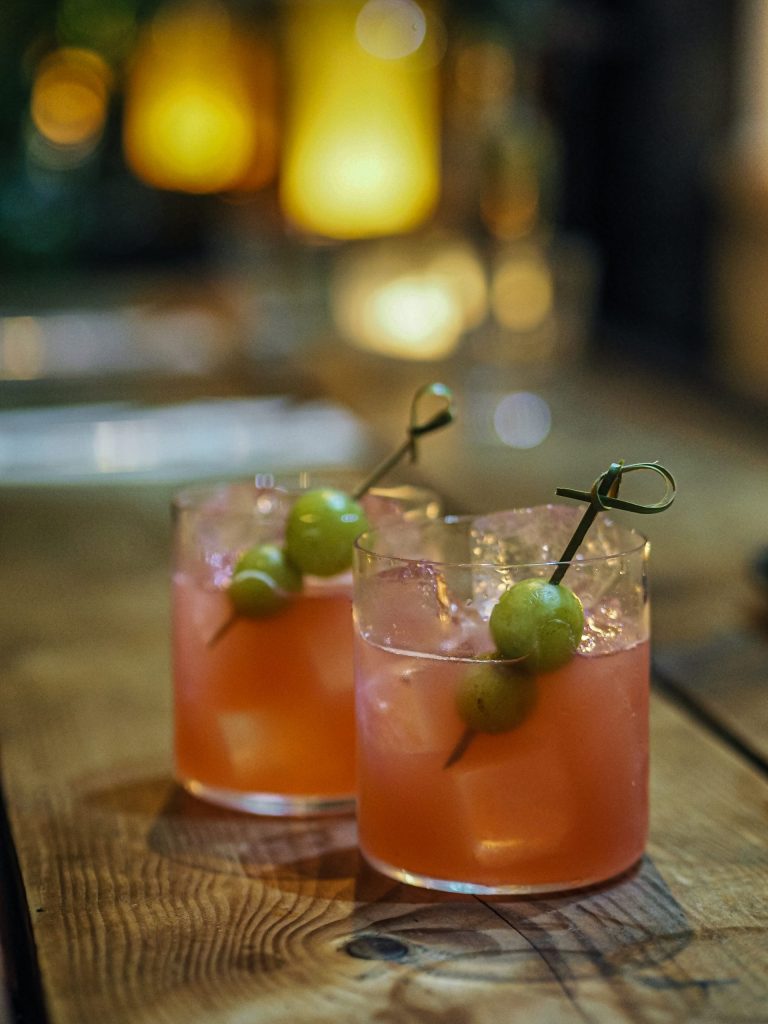 We started with a couple of Peach Enzonis (£9.5) from the "Sharpeners" section of the new menu to get us going. After settling in for an evening of my favourite style of food and perusing the new dishes, we decided to let our lovely server choose for us. He was super helpful, and its always really nice to see when staff are genuinely excited about the restaurant menu. I would have struggled to decide anyway as it all sounded incredible, so we left ourselves in his capable hands.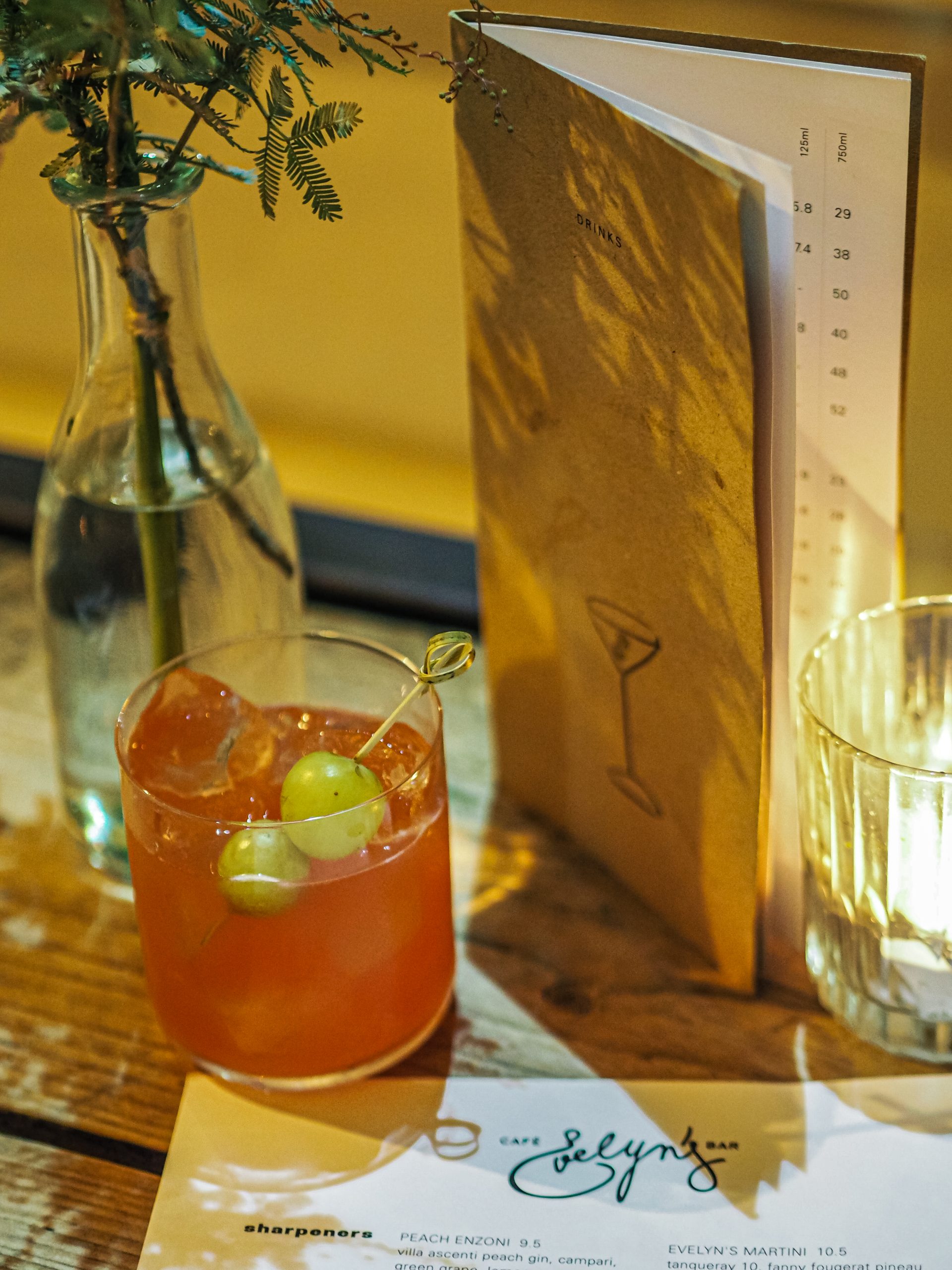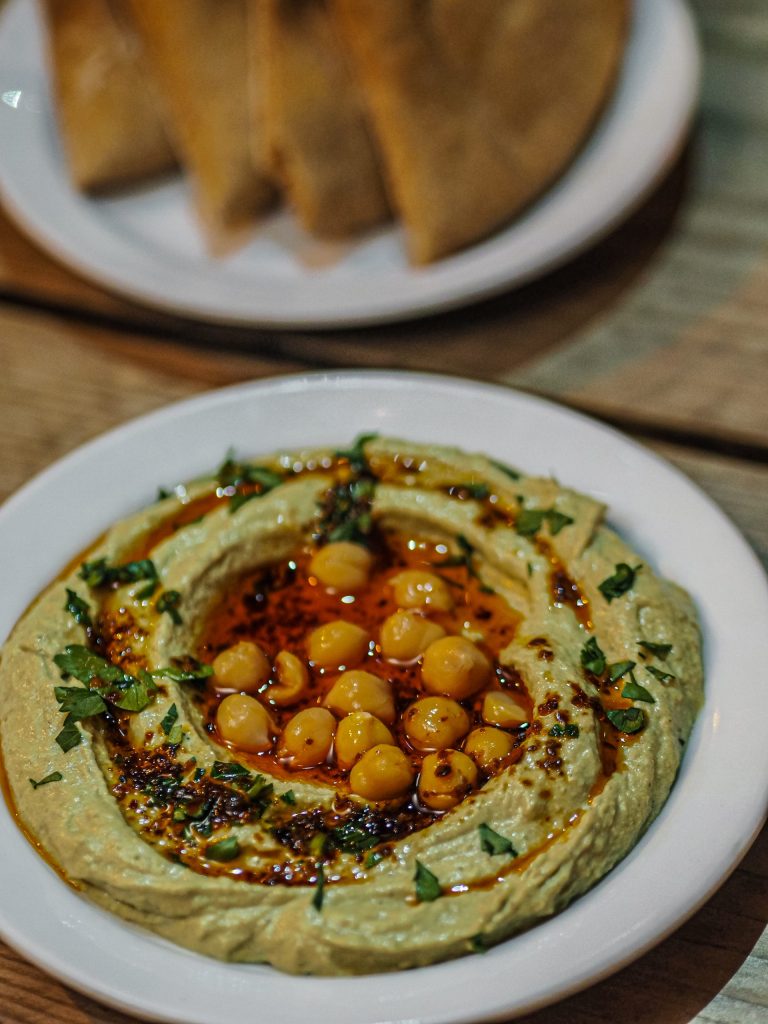 To Start
We started with Pistachio Hummus with aleppo chilli oil and fresh pitta (£6.5) and the Tuna Tartare with black rice and ginger dressing (£12). Now first of all, before I start talking about the dishes in detail, I must warn you that it was all absolutely incredible, so I may repeat myself several times, but all for very good reason. Ok so the tuna. You absolutely have to order this dish if you eat fish. All of the elements of the dish go so well together. The flavours are so fresh and delicious, and the texture of the tender tuna along with the al dente black rice, smooth sauce and the crispy cracker on the side. Just the best. The hummus is also great, of course. The aleppo chilli gives a nice smoky heat but isn't too spicy, and the subtle pistacio flavour is something I've never tried before, but will definitely have again.
Out waiter sent our plates out in waves, so we could try different sections of the menu in a cohesive order which was great. I'd definitely order this way again next time too as I have a tendency to just order everything at once and it can become a little overwhelming with all the flavours!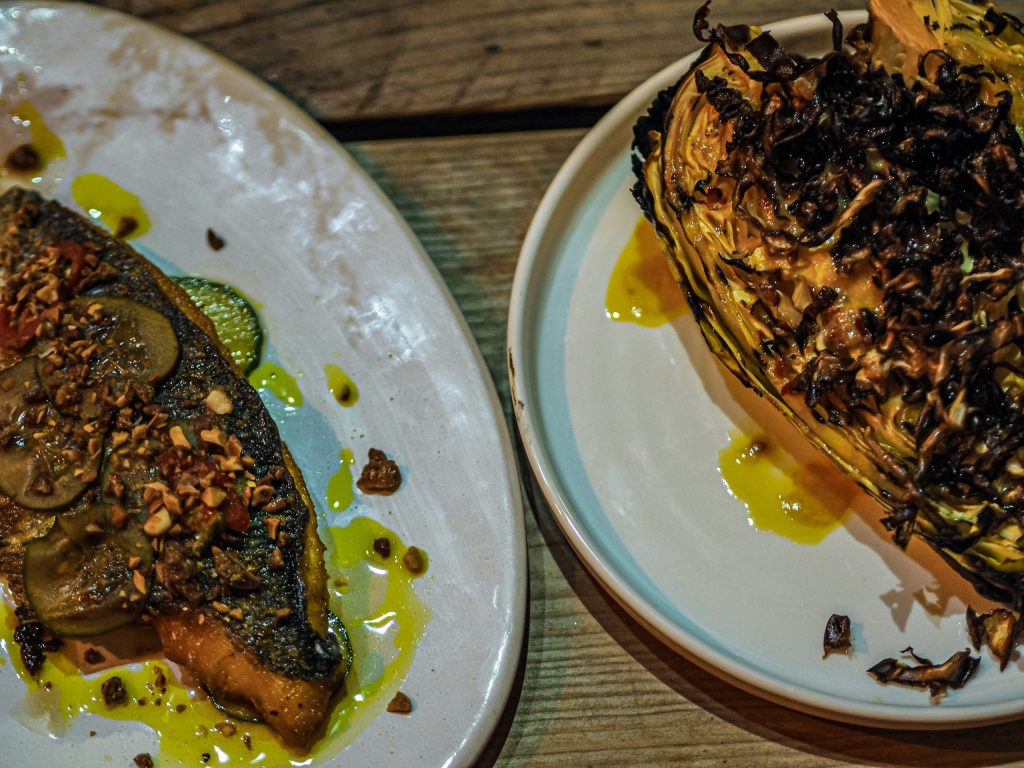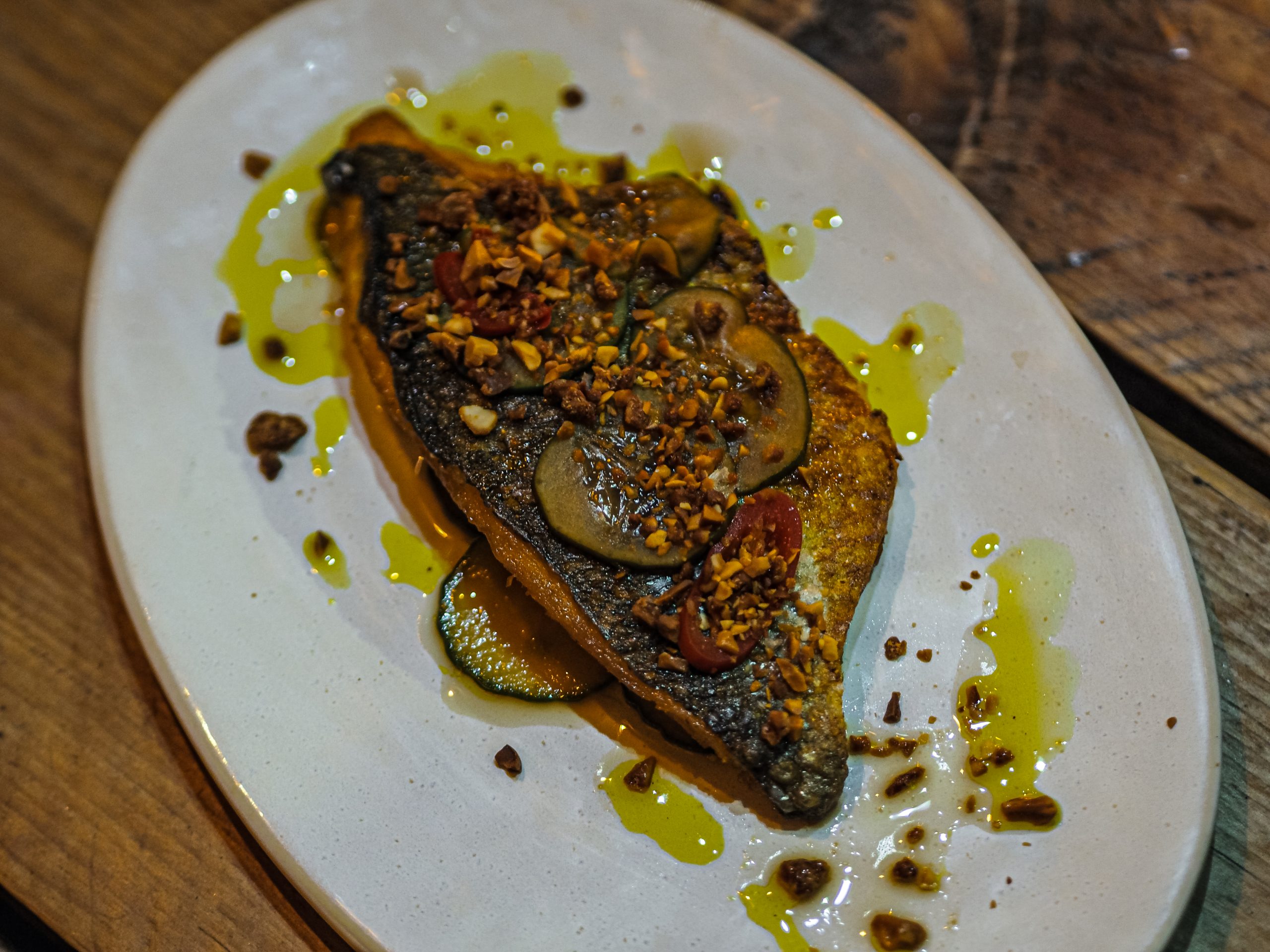 Seafood
Next up we had the Grilled Sea Bream with turmeric, peanuts, chilli lime cucumber (£14.5) and the Hispi Cabbage with vegan miso butter (£6). Seafood is something I always gravitate towards when eating out. Mainly because I feel like the seafood dishes in restaurants are always more unusual and interesting than what I could make at home (as well as just loving seafood). So, so far these dishes are obviously all winning me over! The sea bream again was great. A light piece of fish with beautiful but delicate flavours that I really enjoyed. And lets talk about hispi cabbage. This has popped up on so many menu's recently and I am here for it. It's a perfect side in my opinion; it holds so much flavour and is a delicious way to get some extra veggies in. The miso butter on this is an absolute winner to – another must-order dish if you visit for sure.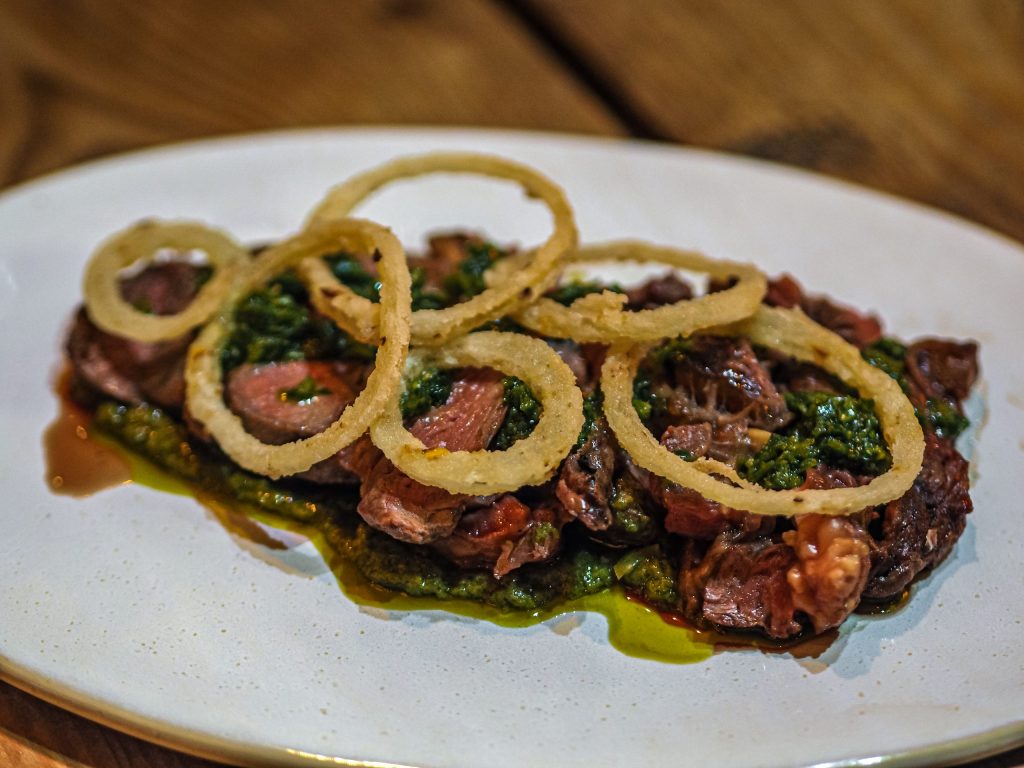 Meat
And finally (savoury finally anyway), we had the 6oz Rib-Eye with chimmi and mojo verde (£19) along with the beetroot and goats cheese with stone fruit and pecan (£10.5). These were all richer, punchy flavours, so ideal to end with. The steak is from the "Inka Grill" section of the menu and melted in the mouth. Chimmi is also one of my favourite steak sauces so that was (another) winning dish. Plus you can never go wrong with the goats cheese and beetroot combo. The sweet and savoury in this dish is one of my favourite ways to have those contrasting flavours.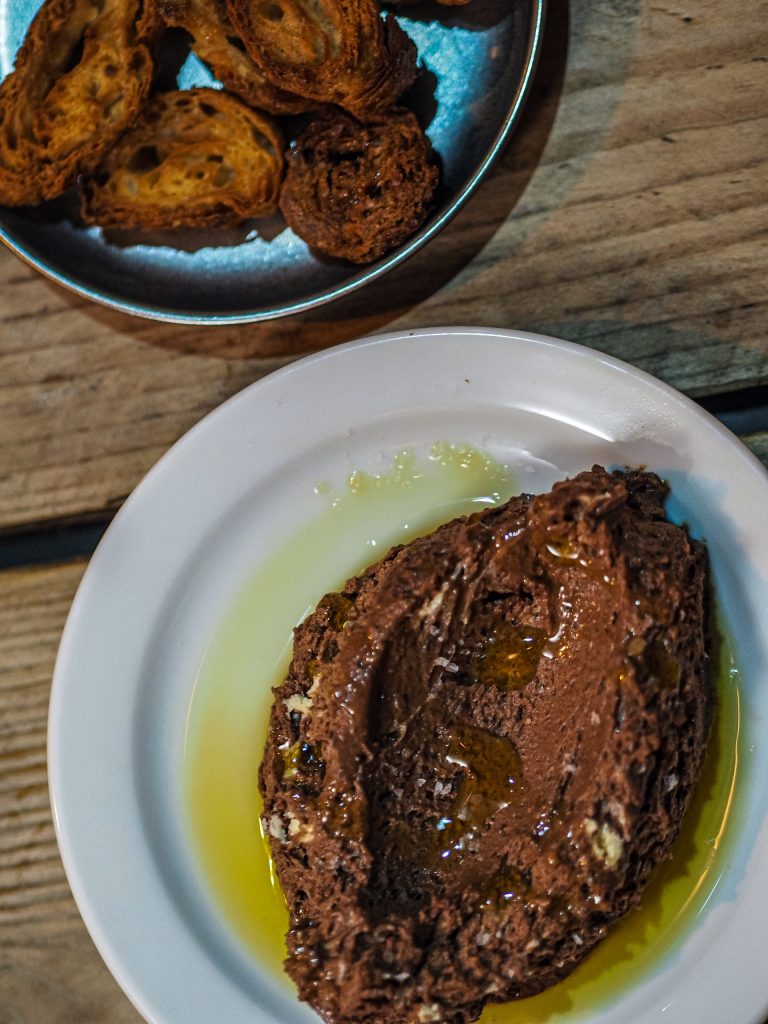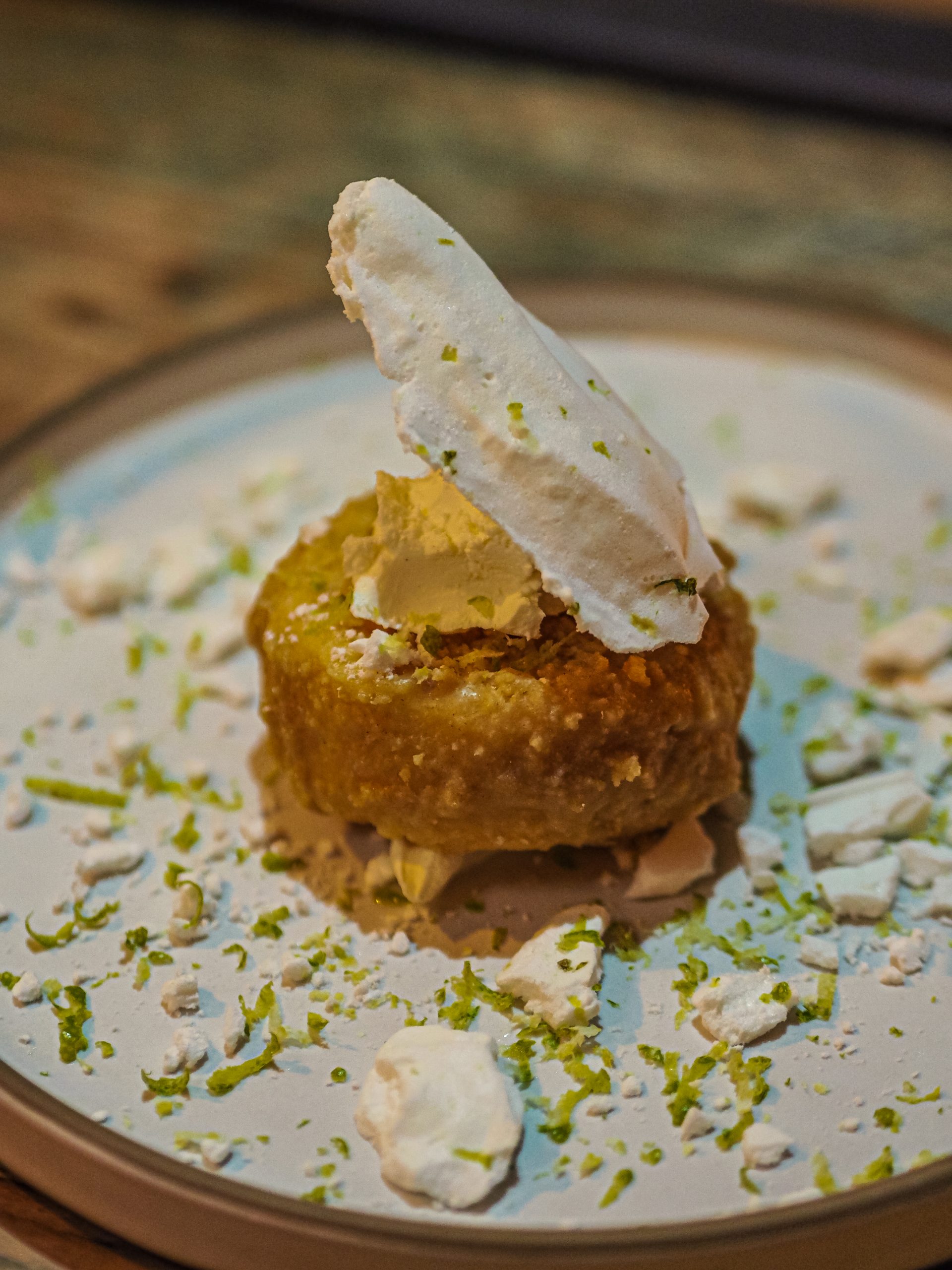 Dessert
Ok, actually finally now – dessert. I usually over-order on the savoury items and never have room for dessert at the end so it was nice to actually make it this far. I was definitely full at the end, so I didn't need them, but when desserts are this good, you have to try them. We had the Chocolate Mousse with sea salt and olive oil (£7) and the Key Lime Pie with rye biscuit and meringue (£6.9). The chocolate mousse was the best chocolate mousse I've ever had. The oil and salt is just genius, and balances out the sweet, richness of the chocolate really well. But for me, this key lime pie was the winner. Again – the best I've had. Inside a melty biscuit layer was a cold, zingy lime cream. I definitely usually gravitate towards more chocolatey desserts, rather than fruity, but this absolutely won me over. Go here and order this immediately.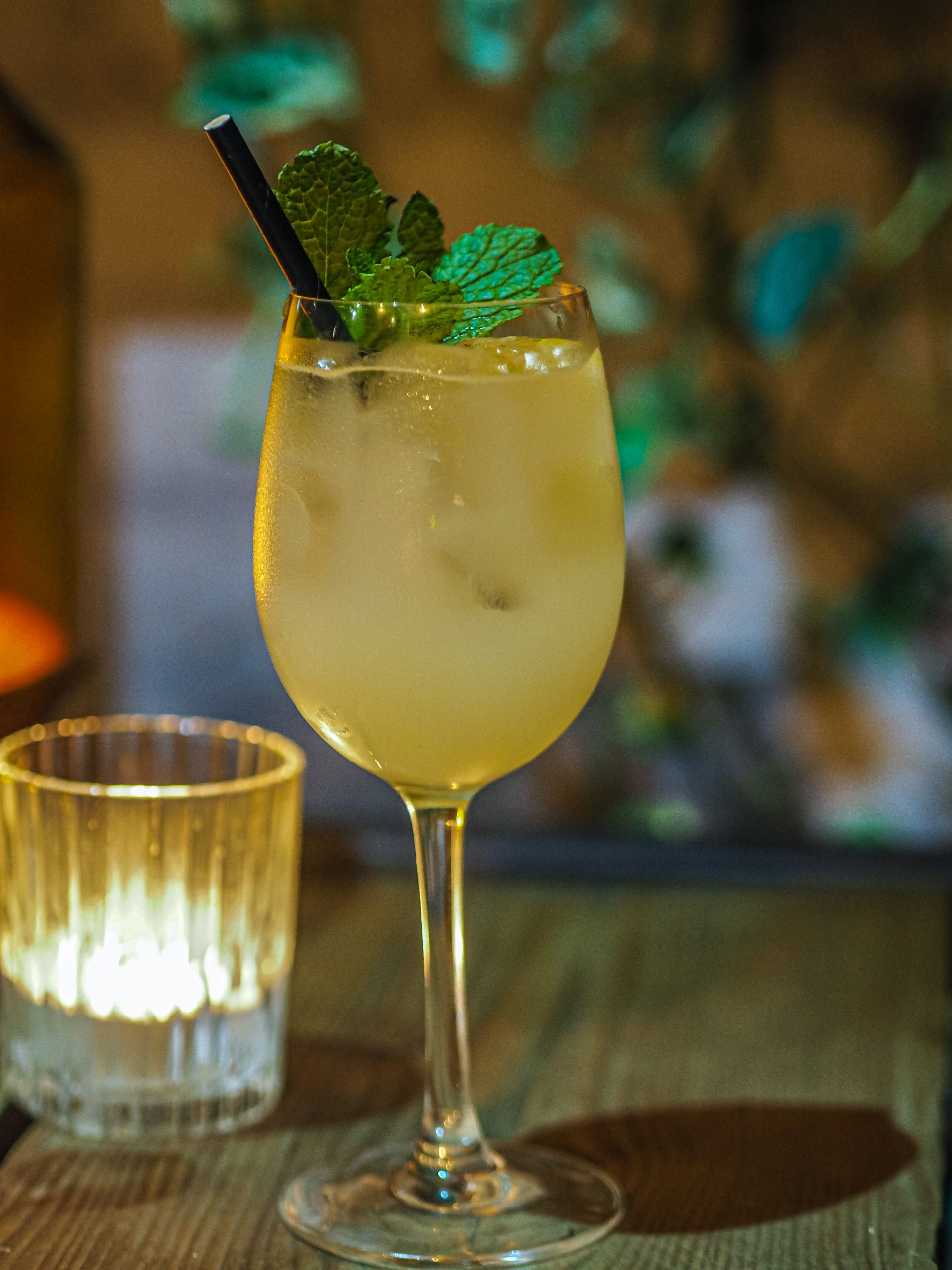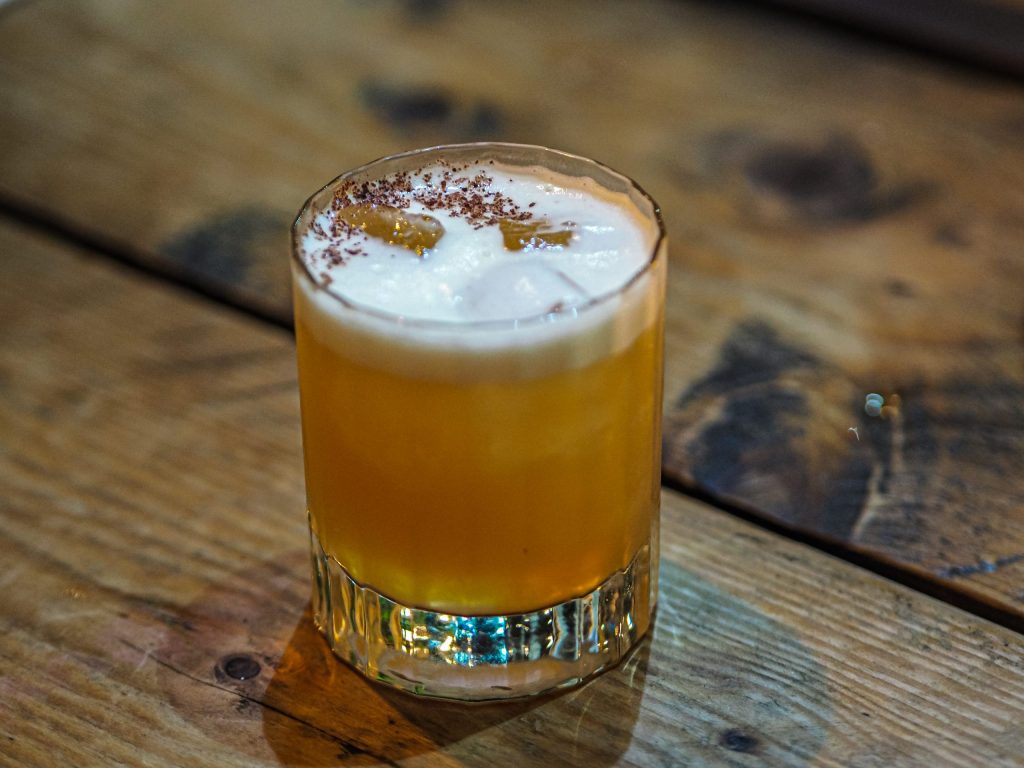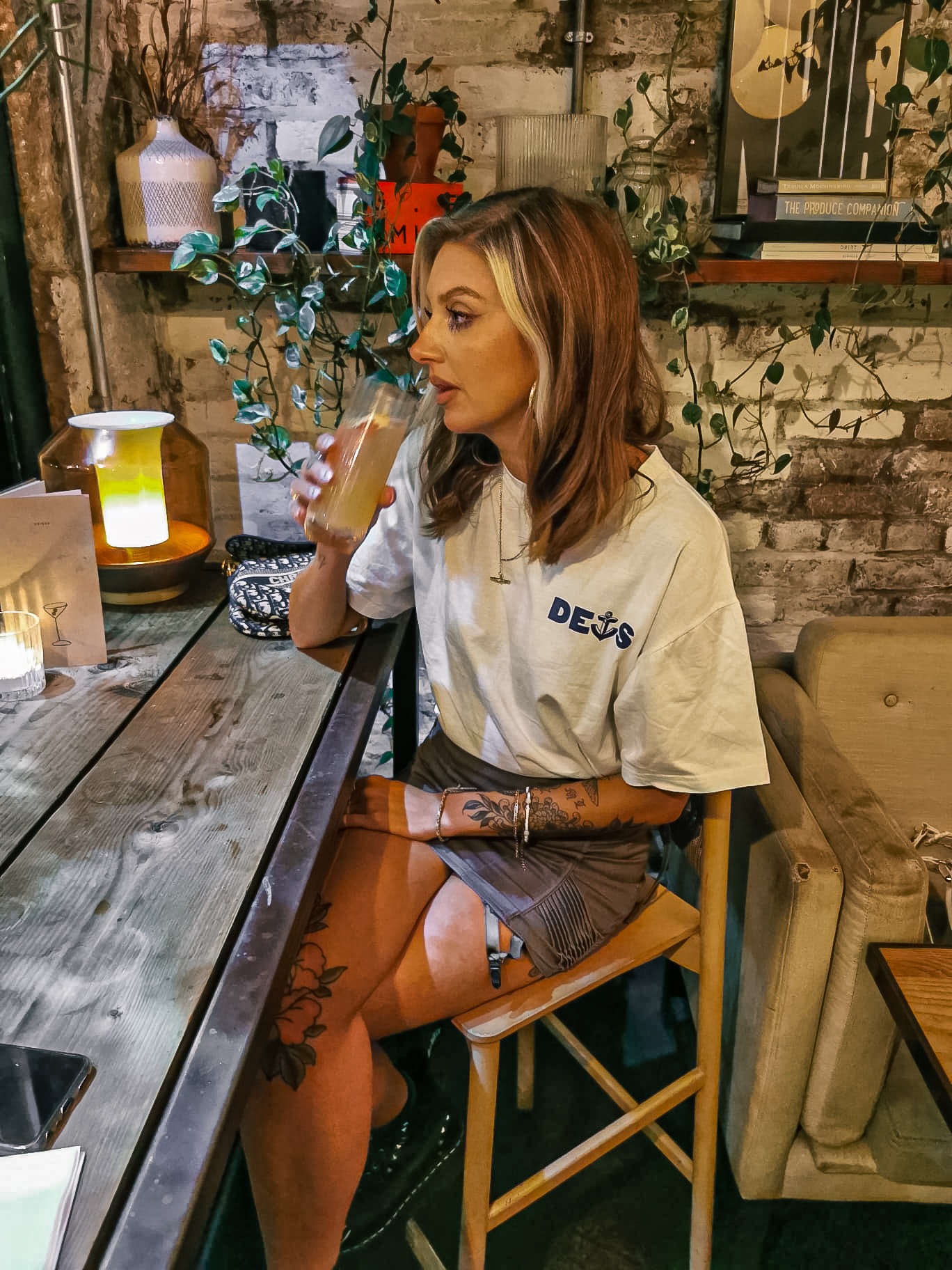 Cocktails
We obviously had to try a few of the cocktails, some of which again, we let our waiter choose some of his favourites for us. You won't be surprised to hear that the drinks were equally as delicious as the food. Or maybe you will? Some food spots can fall down on their drinks, but not Evelyn's. They have a mix of signature Evelyn's cocktails as well as classics, but they can make off-menu as well. Our favourites were the Fig & Spiced Clementine Sour, made with Diablesse clementine spiced rum, fig, amaretto, lemon and sumac (£10.5), as well as the Peach Enzoni I had from the "sharpeners" section, containing Villa Ascenti peach gin, campari, green grape and lemon (£9.5).
Review
If you've managed to make it through all my swooning over the menu and positive comments, then you already know what I think. In short, you should visit and order from the new menu as soon as you can. I haven't visited Evelyn's for a while, but this is 100% my favourite menu of theirs so far, and one of my favourite small plate menus I've tried in a while. Its also well priced, and makes for a lovely mate or date night, with a cosy-casual setting.
Thank you to the lovely FC Comms and Evelyn's for having us for an incredible evening.
LL x
*This was a gifted trip. As ever, all opinions are my own.