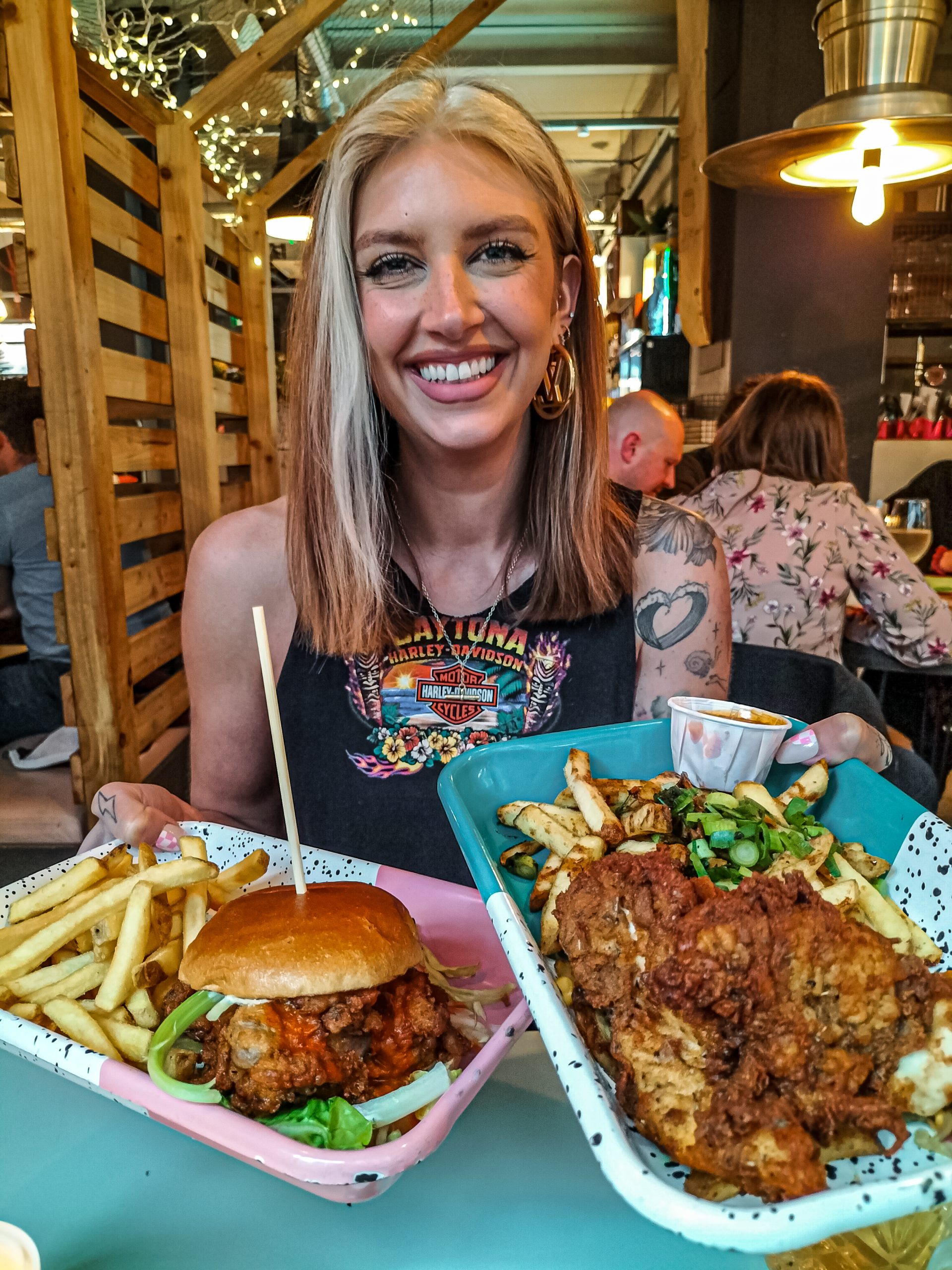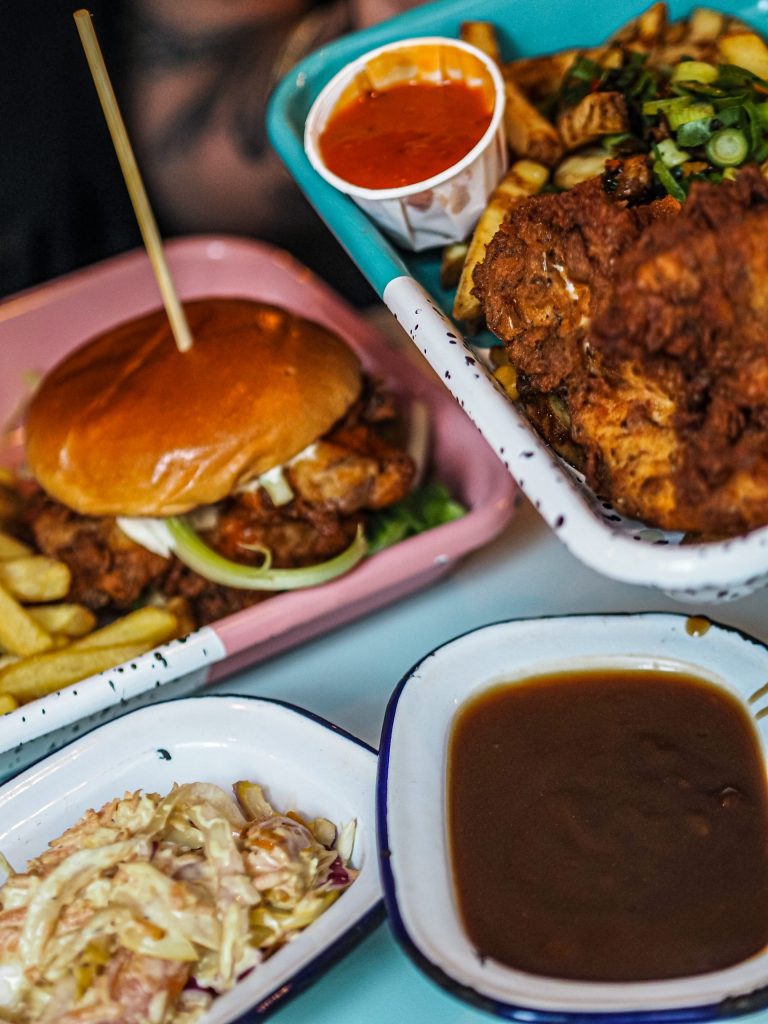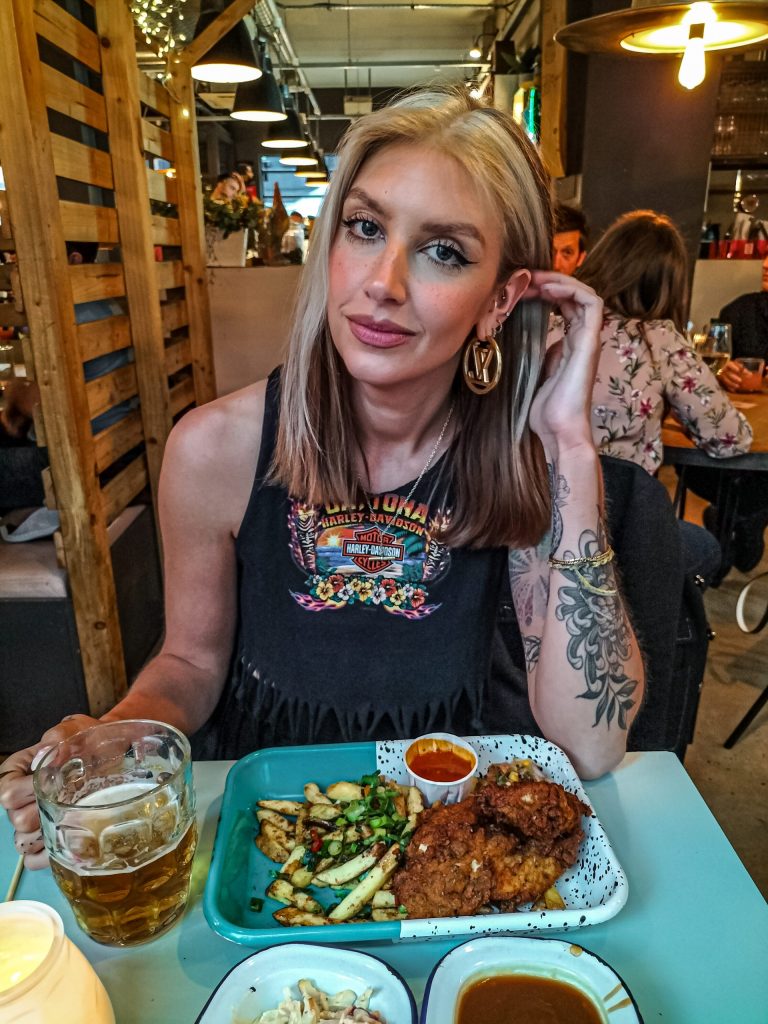 Yard & Coop
I recently visited one of my old favourite Manchester restaurants, and the home of buttermilk fried chicken – Yard & Coop. I'd say this place is a bit of a local legend, but often goes totally under the radar. If you want fried chicken in the city then this is the place. It sounds like it should be simple, but actually I find getting a really good fried chicken is harder than you think.
Yard & Coop have developed a secret recipe for their very own buttermilk fried chicken. They have also spent time trying a bunch of marinades, a whole load of sauces, and shed load of crumbs for their chicken, to get to where they are today. They are all about serving up proper fried chicken with tasty sides, classic cocktails and craft beers, and having a damn good time doing it.
All of their chicken is from one farm in Shropshire, farm-to-fork within 48 hours. It's then coated in buttermilk and tossed in that secret recipe crumb. Yard & Coop's menu celebrates the whole bird, from individual cuts with home made sauces, to epic burgers and tasty, inventive dishes.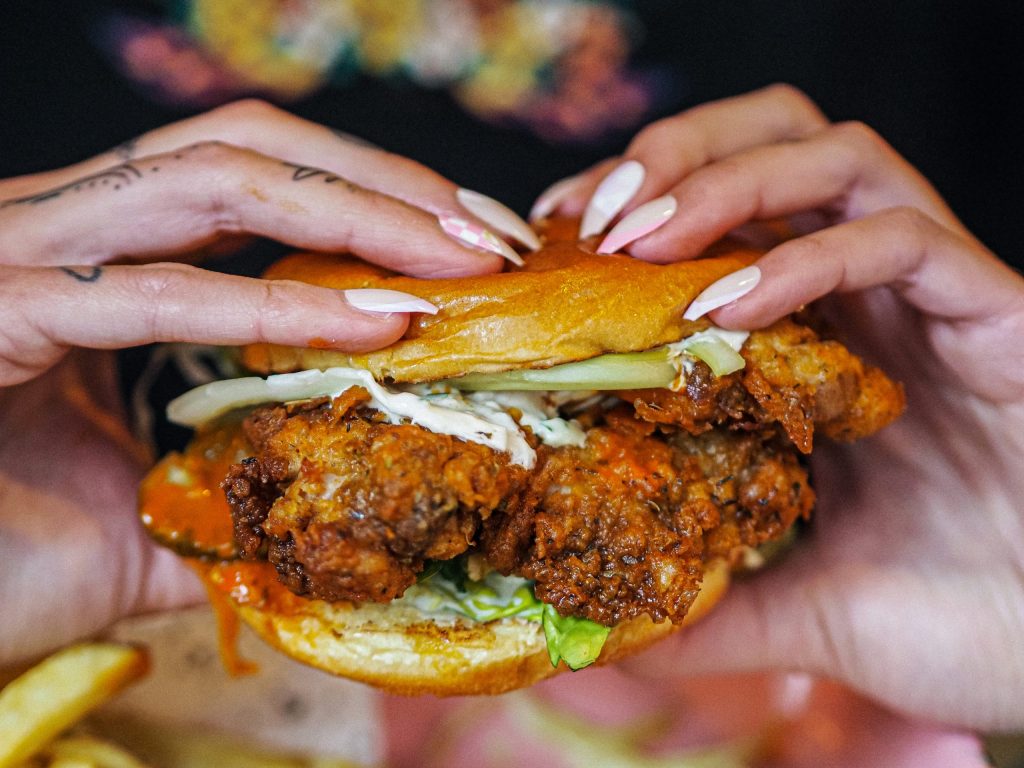 What we had
So on our visit we wanted to try a mixture of the menu, since we haven't been for so long. It was almost like a whole new experience and completely new menu which was super exciting (but makes it very hard to decide what to have). We tried the Buff Daddy Burger (£14.5). An OG fave. Buttermilk fried chicken thigh, pickles and iceberg lettuce smothered with our butter buffalo and garlic ranch sauces. All stuffed into a buttery brioche bun.)
We also had a Fried Chicken Plate. This was my favourite simply because it's perfect for everyone. You can choose each part of your plate; the cut of buttermilk fried chicken (or Seitan if you'd like a vegan option), the homemade sauce accompaniment, and then a pile of fries or alternative side. Plus it all comes with a side of sweetcorn pickle relish. Build your own feast!
We chose the chicken breast (£14.5), which is cut into tenders. For sauce we went for the Bee's Knee's Hot Honey (v) Sticky, spicy hot honey. Smother it on everything. We also upgraded our fries to the Salt & Pepper Fries (+£2.5). You can stick with regular fries, upgrade to one of the options on the menu, or swap for a salad if you wanna make a healthier choice!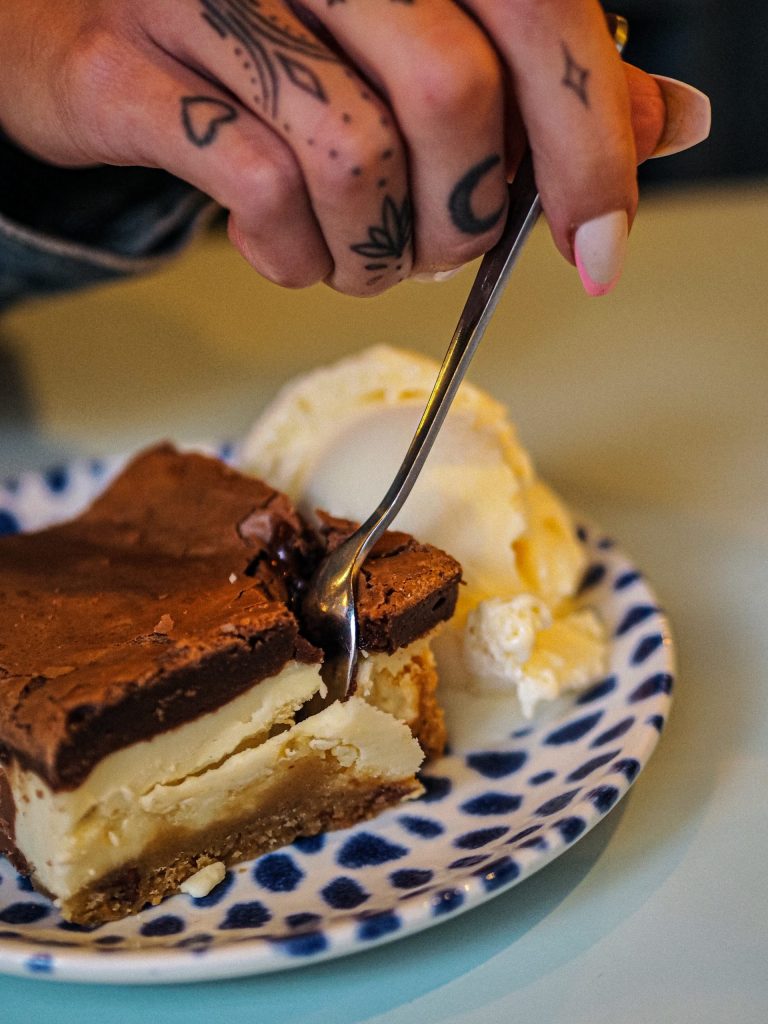 Drinks & Dessert
To drink, Robbie had the Y&C Old Fashioned (£9). Our own handmade milk washed bourbon blended with Wild Turkey 101. A beautifully balanced take on the traditional Old Fashioned. I obviously tried it too, and it was so delicious. We've recently discovered milk washed spirits and they are absolutely not to be missed. It gives a really interesting silky flavour and is just so, so great. 100% recommend. I'm a beer gal myself, so obviously went for the Yard Pilsner (£5.5). I always remember Yard & Coop having great beer and they have kept that up for sure.
We were so full after such a feast, but our lovely waitress was adamant that we needed to make room for the bueno brookie; so we obviously did. We totally knew it was too much food, but she was so right about how good it was. I have such a sweet tooth but don't usually have dessert when I'm eating out, probably because I always over-order on mains! However, if you're having dessert, make this it. Rich, gooey, sweet, chocolatey. What more can I say?
Review
Honestly this restaurant is so underrated. I mean, it is always busy when I walk by, so people must know how great it is, it just goes under my radar sometimes. But you just can't beat good fried chicken. Simple but done really well is my favourite kind of dish, and Yard & Coop nail it every time. You don't have to keep your meal simple though, with plenty of sauces, sides and variations to switch up your dinner, you won't struggle to find something for you on the menu. I've already decided I need to go back soon to try some of the other options. There's also an epic 'Tenner Menu', where you can get a main, side and a soda or just £10, Sunday – Thursday 12-4.
You can visit the Yard & Coop website here for menus and booking.
LL x
*This was a gifted visit. As ever, all opinions are my own.