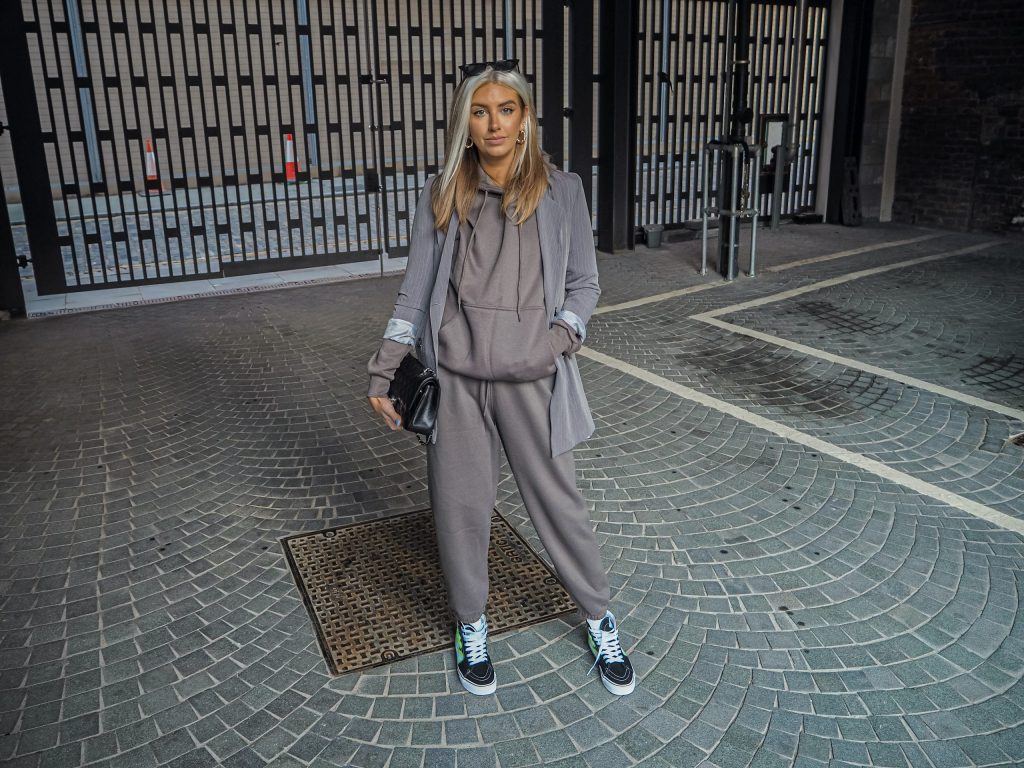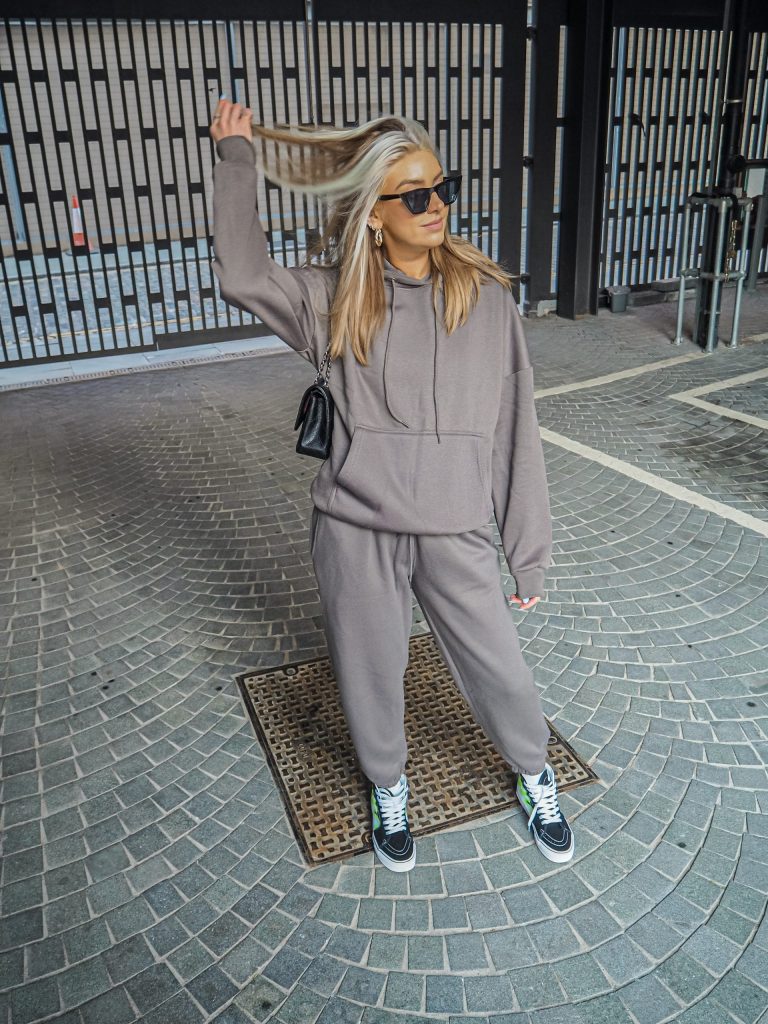 Grey Loungewear Set
Ok so it's almost time to ditch the 24/7 comfies and I am absolutely here for that, but just before we get out of full lockdown, I wanted to share my most recent and favourite grey loungewear set. I'm confident that I'll be going out enough that maybe the new purpose of this will be the hangover set rather than the daily uniform! I've got through so many loungewear sets in the last year, so it's always nice to freshen them up, especially when I'm wearing them so regularly.
This grey loungewear set from Femme Luxe jumped straight to the top of my favourites when I recently received it. The colour is a really nice charcoal grey, which makes a change from my usual gravitation towards grey marl. I think the block grey colour looks slightly more dressy (if you can call a jogger set dressy) than a marl, so it's great for wearing out and about too. This is also my favourite kind of fit. It's a little oversized so there's plenty of material, but it's still a flattering shape. It's also fleecy on the inside so it's great for cooler evenings before we get into full summer mode.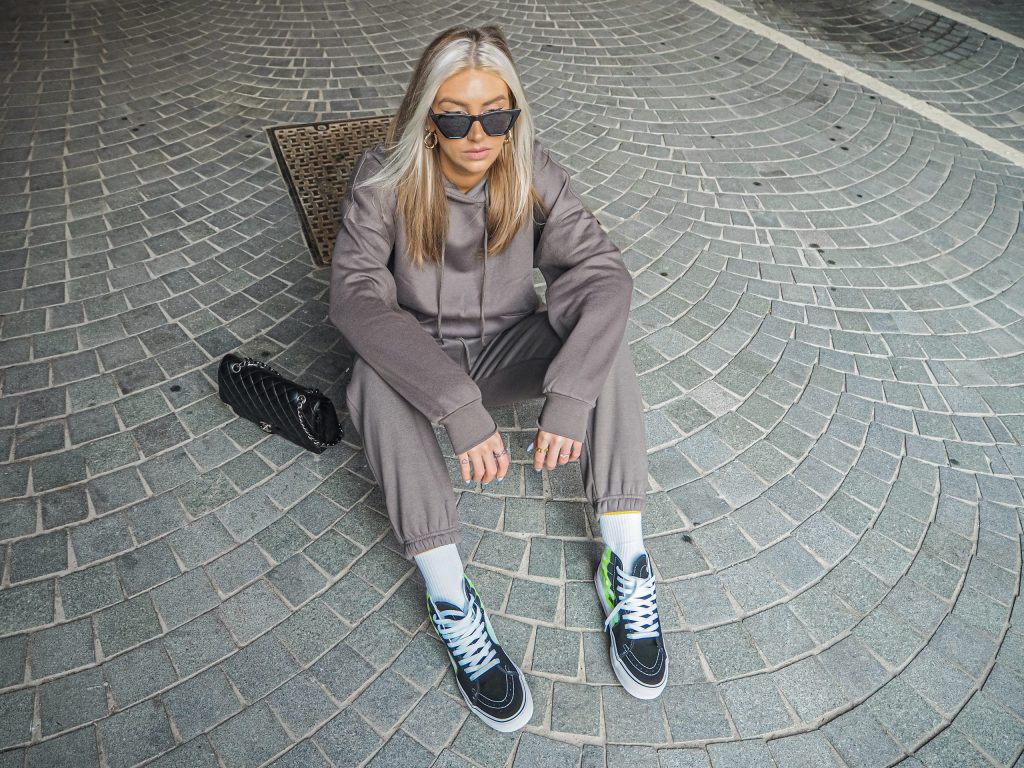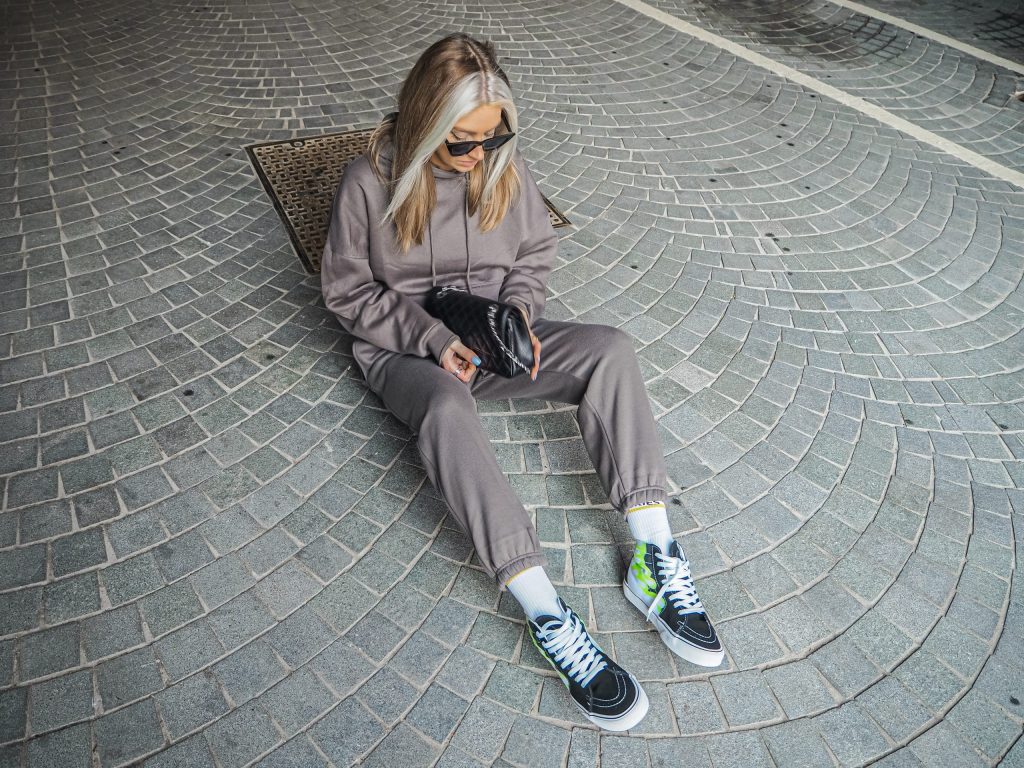 Femme Luxe
You may have seen that I've partnered with Femme Luxe quite a lot this last year. In fact, they have been my number one go-to for lockdown loungewear. Their sets are my absolute favourite in terms of fit, colour and how many options they have available. There's obviously a tonne of other items on their site; so if you're also getting excited about being able to leave the house and are looking for 21st June outfit inspo, then they've got you covered for that too! I have a post coming with Femme Luxe soon featuring a less casual outfit, so keep your eyes peeled for that.
As ever, I styled this grey loungewear set with some sneakers, but I wanted to give it a smarter option too so I added a blazer. Loungewear co-ords are great for achieving different types of look by switching up accessories. I also added some sunnies and my favourite black Chanel bag to dress the set up. You can always wear as it is without layering, or just wear the individual pieces. This hoodie will be perfect with shorts in summer, or I'd wear the joggers with a bralet or crop top too.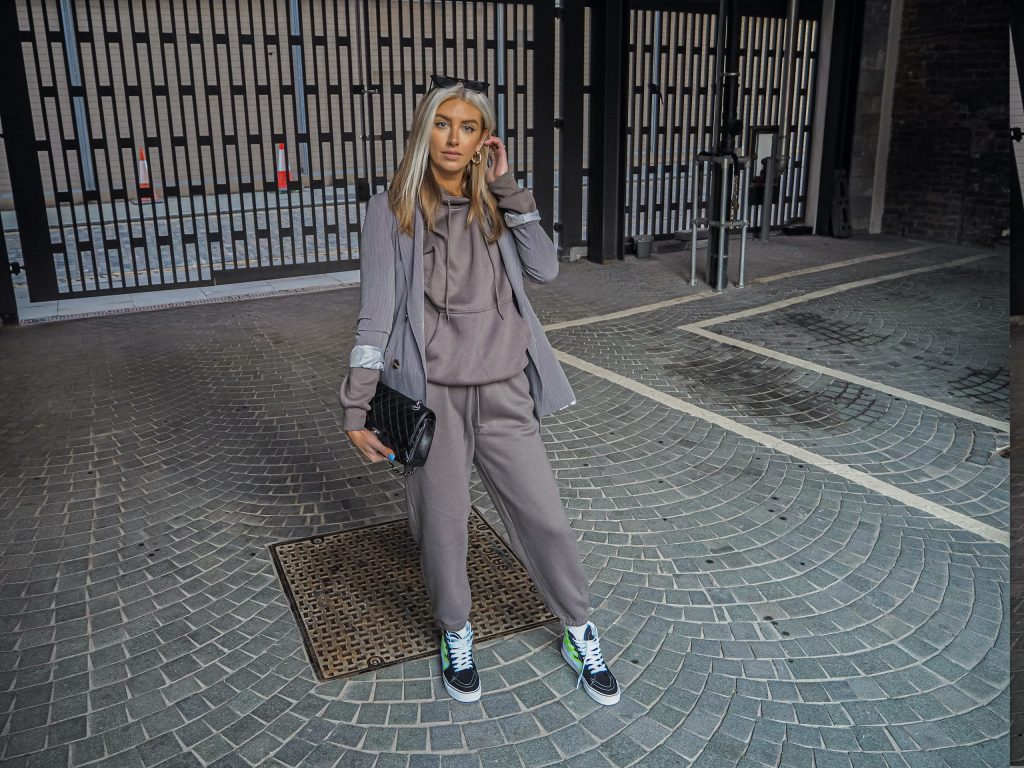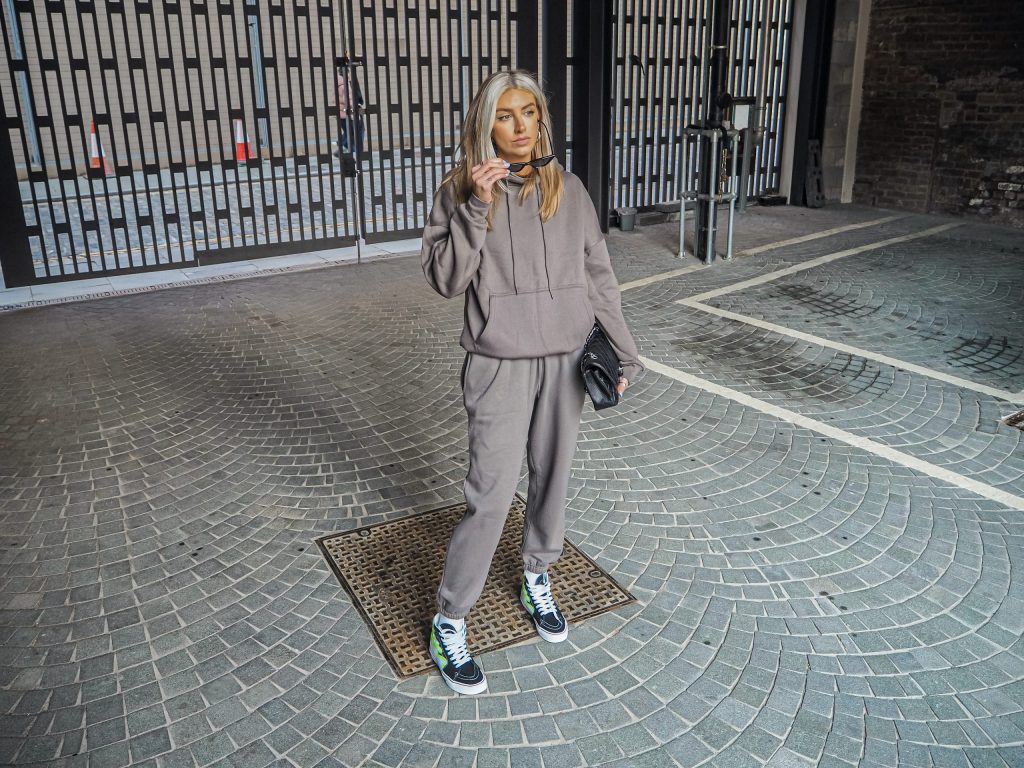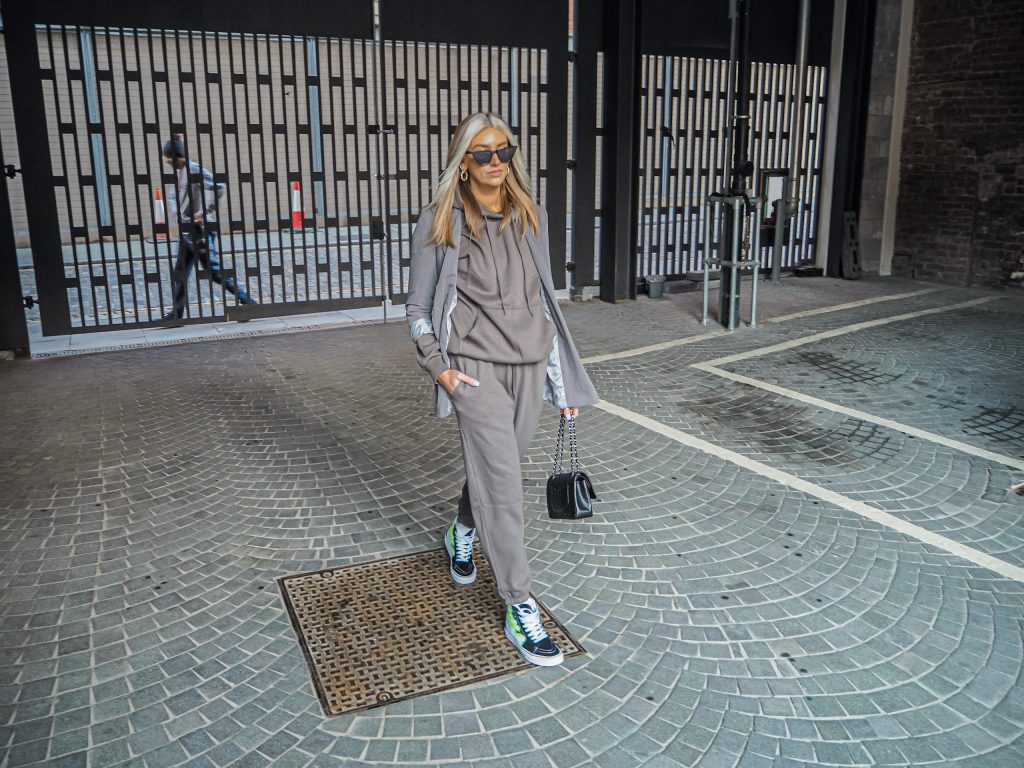 Charcoal Loungewear Set – £24.99
You can head to the Femme Luxe website here to shop.
LL x
*This item was gifted. As ever, all opinions are my own.