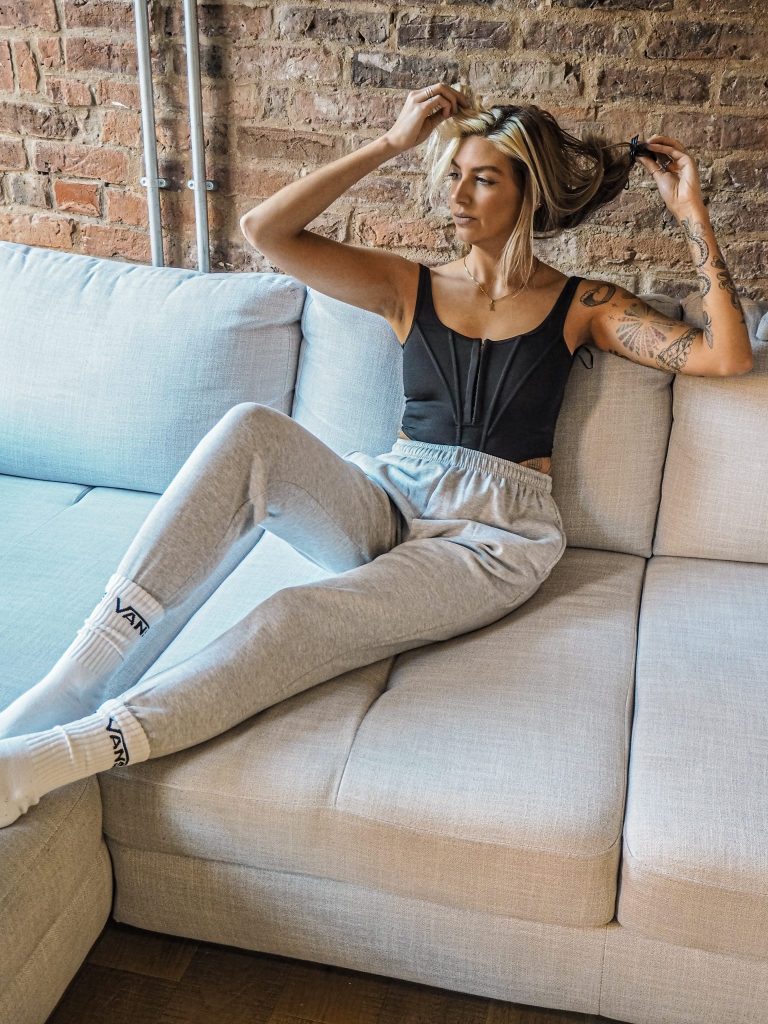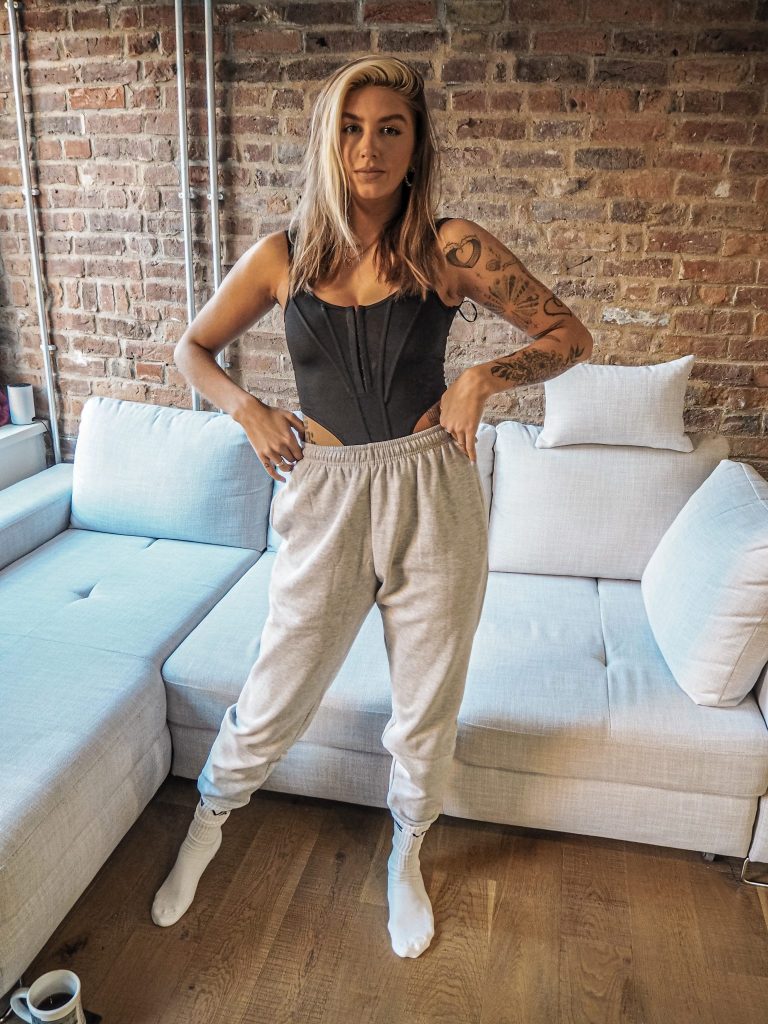 Loungewear
Loungewear has been the most consistently worn thing in my wardrobe for the last year. I'm sure it's a similar story for everyone else too! Never before have I gone through so many pairs of joggers so quickly, and styled them in so many different ways. Who knew they were so versatile?!
Wearing nice loungewear sets has been a bit of a saviour for me, for those days where I don't leave the house (aka everyday). Laying around in PJs and onesies can start to feel a bit rubbish after a while, so getting ready for the day is something I do each day now to make me feel a bit better. Throwing on joggers and a cute top or matching sweater with a bit of makeup makes all the difference.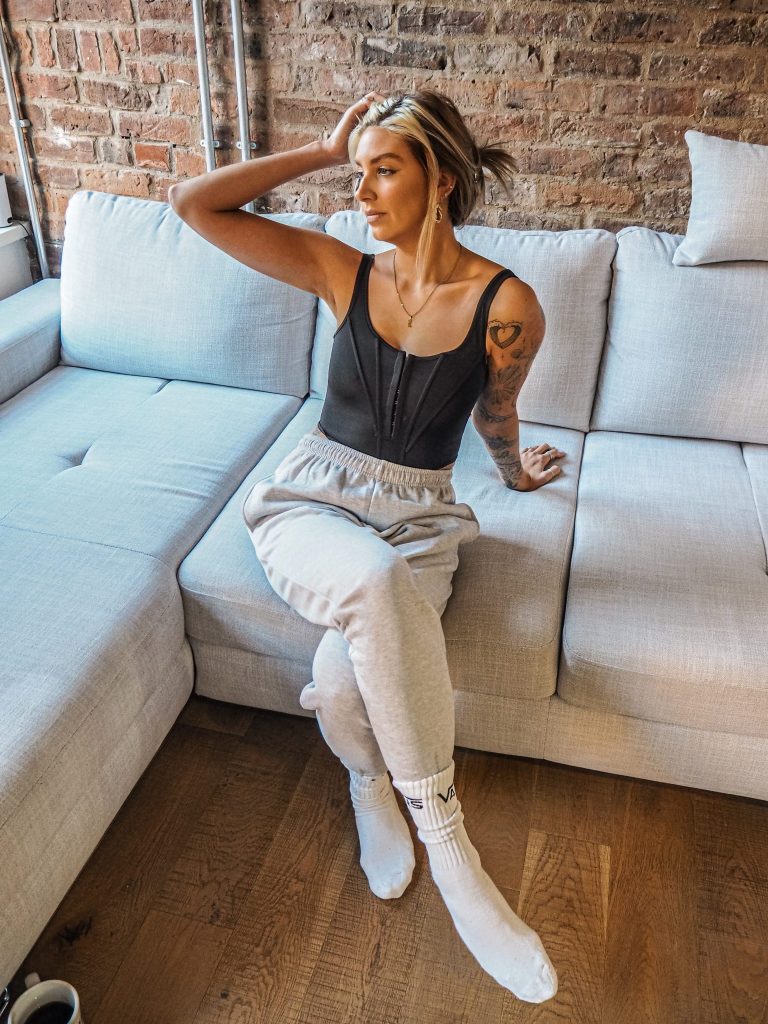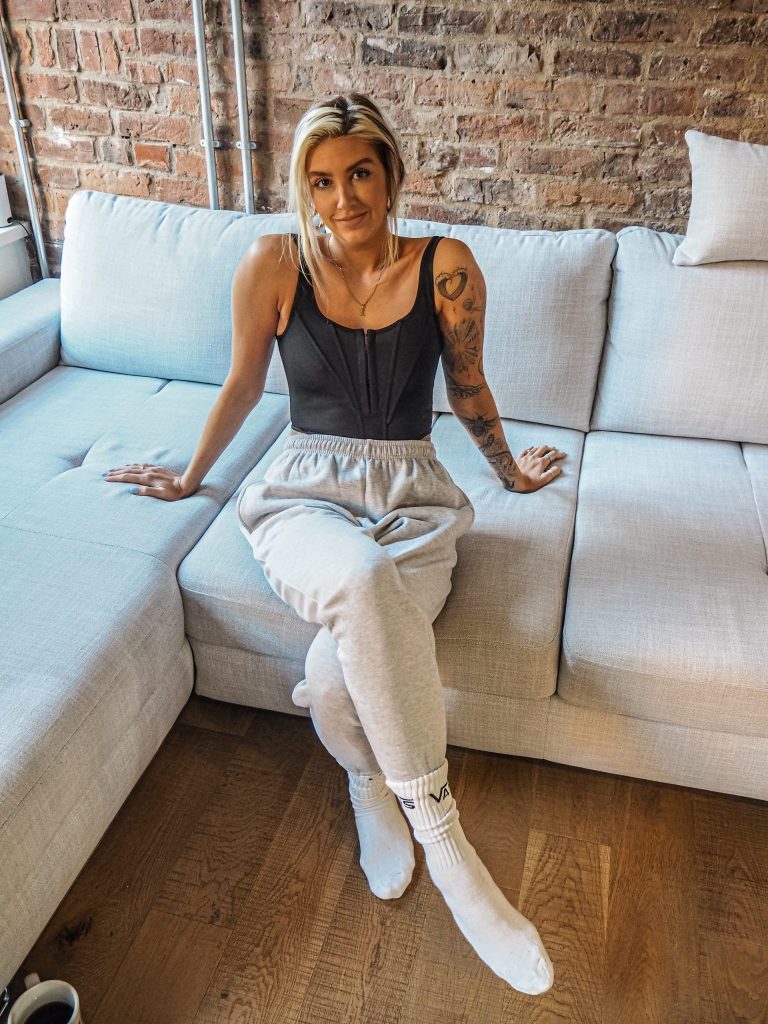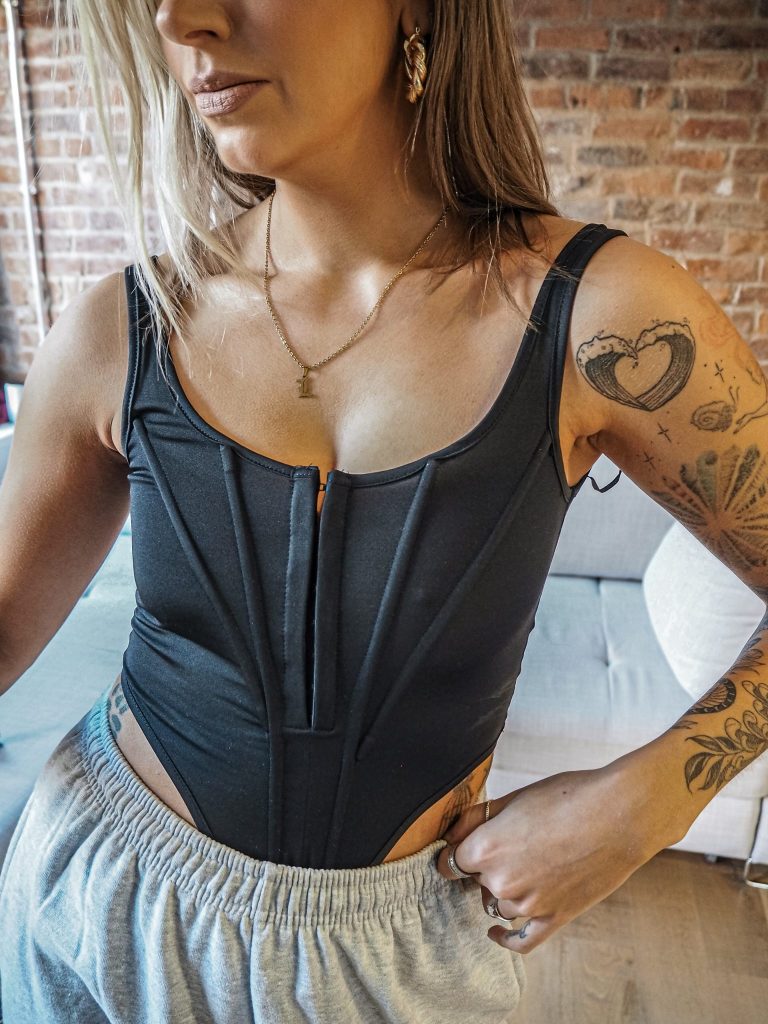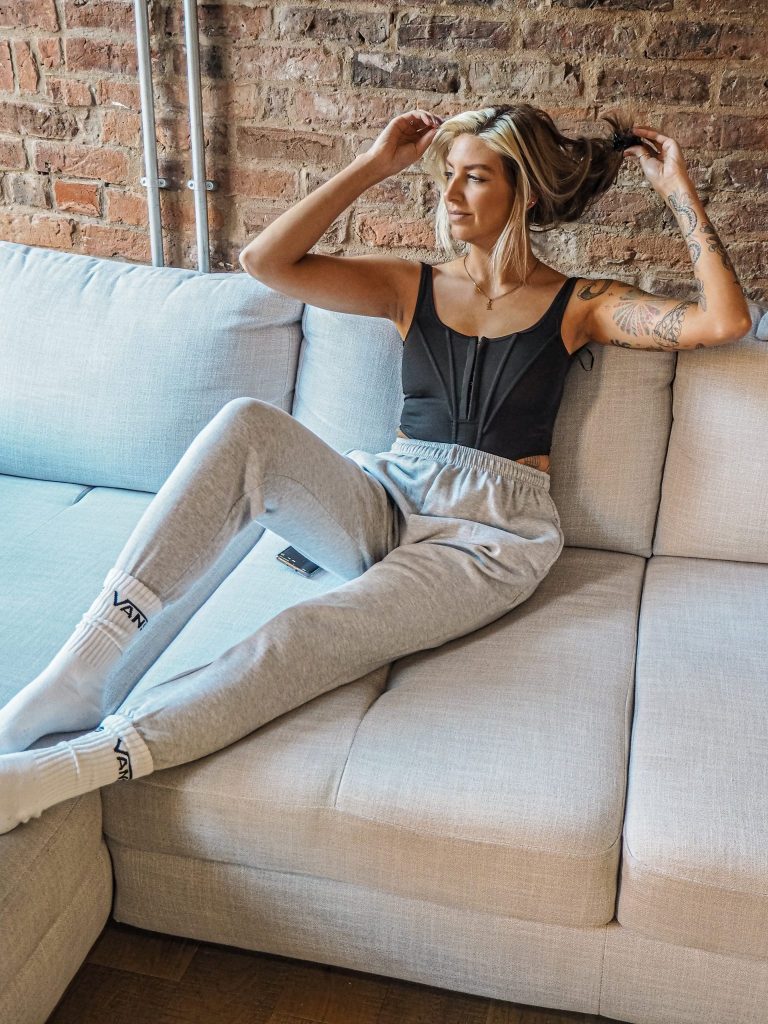 Joggers and a Nice Top
So I'm officially changing the phrase 'jeans and a nice top' to 'joggers and a nice top'. I have to say that grey marl anything is a winner for me. The colour and texture is just the perfect neutral to go with most things, and these joggers from Femme Luxe have been the ones I reach for the most. They are super comfy, and the colour works with whatever I want to wear. When I've been wearing joggers at the weekend or in the evening for a nice meal and some drinks, I like to (half) dress up a bit more. And if you're too attached to joggers, then throwing on a cute top is the way forward.
I paired my joggers with this cute corset crop top. The structure and cropped design definitely makes the outfit feel a bit less loungey, and a bit more dressed up. I'd definitely wear this post-lockdown with some jeans and heels, or dressed down with mom jeans and vans.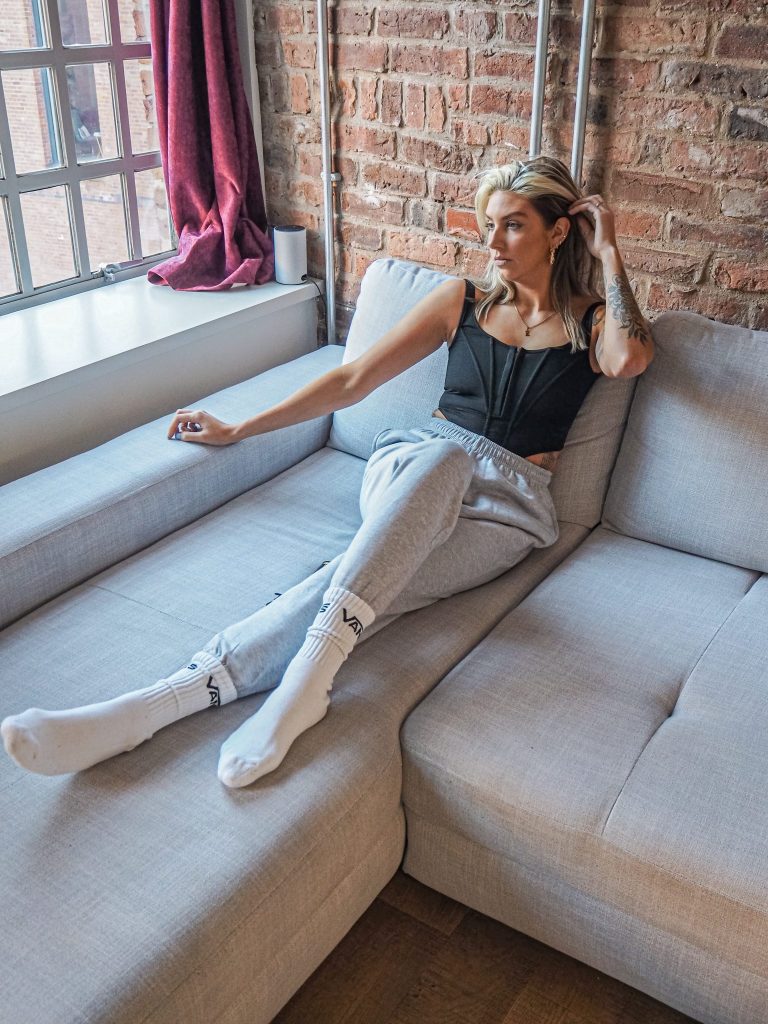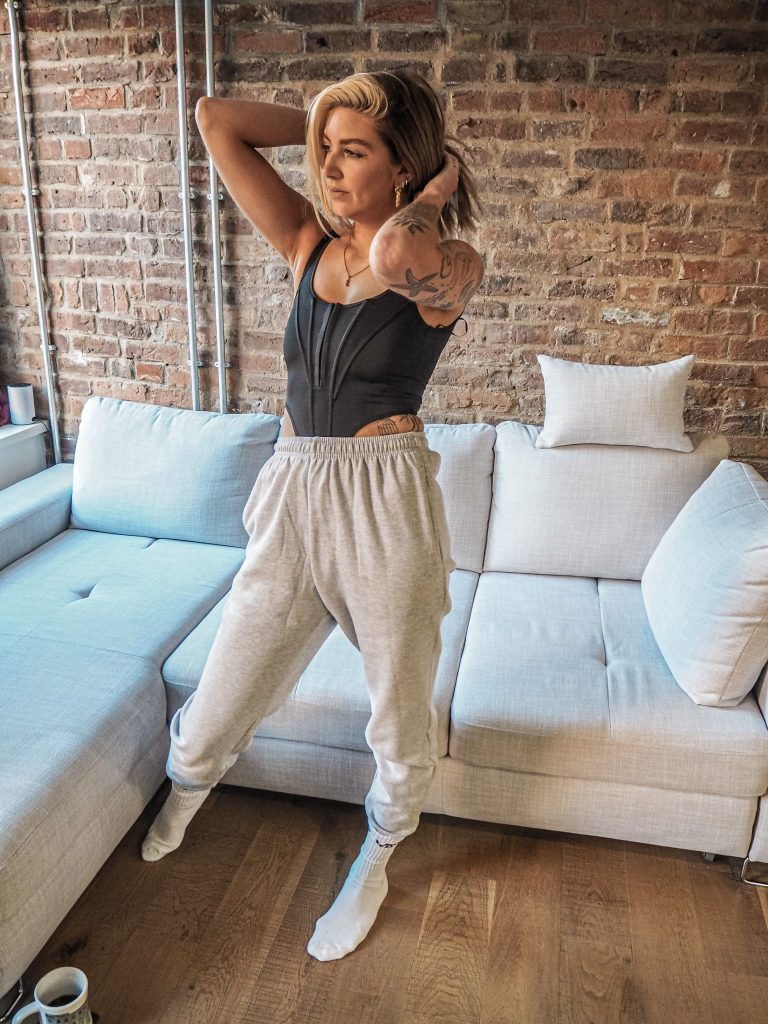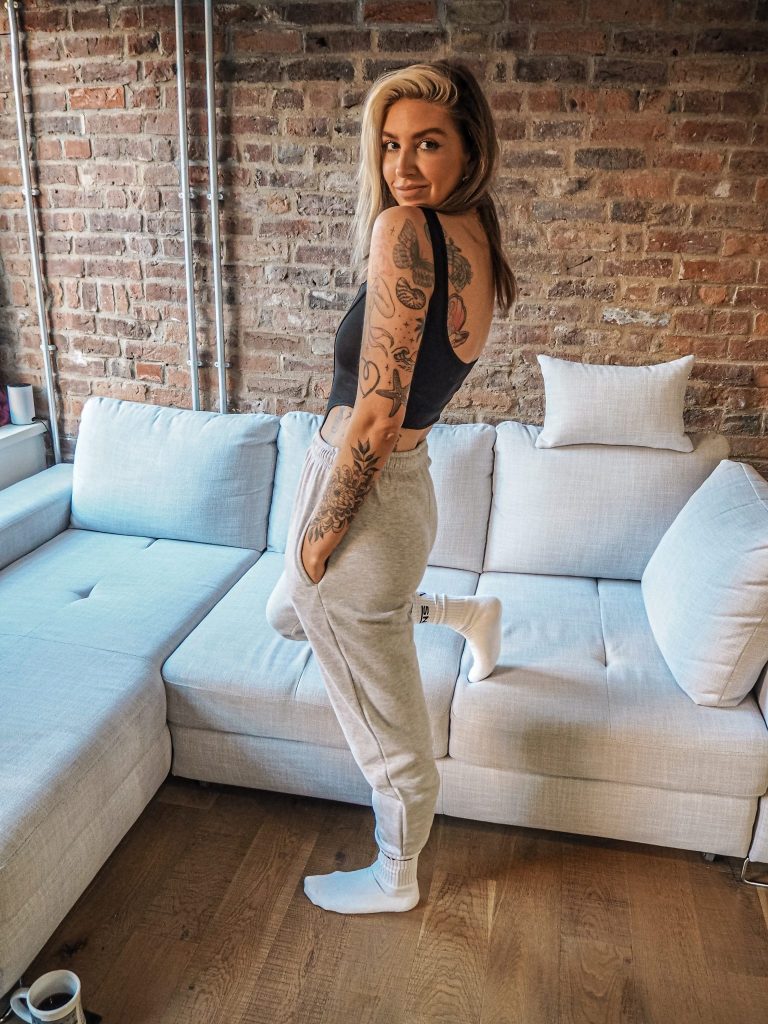 Femme Luxe
I've worked with Femme Luxe a few times (you can find some posts here and here) since lockdown first began, and I always choose some loungewear with my order as I know how cosy it is. Their joggers are 100% some of my favourites by far. They also have a huge range of loungewear if you want to upgrade your lockdown wardrobe! They also have plenty of cute tops if you want to dress up your casual outfits a little, or plan for some post-lockdown looks.
You can head to the website here to shop.
LL x
*These items were gifted. As ever, all opinions are my own.