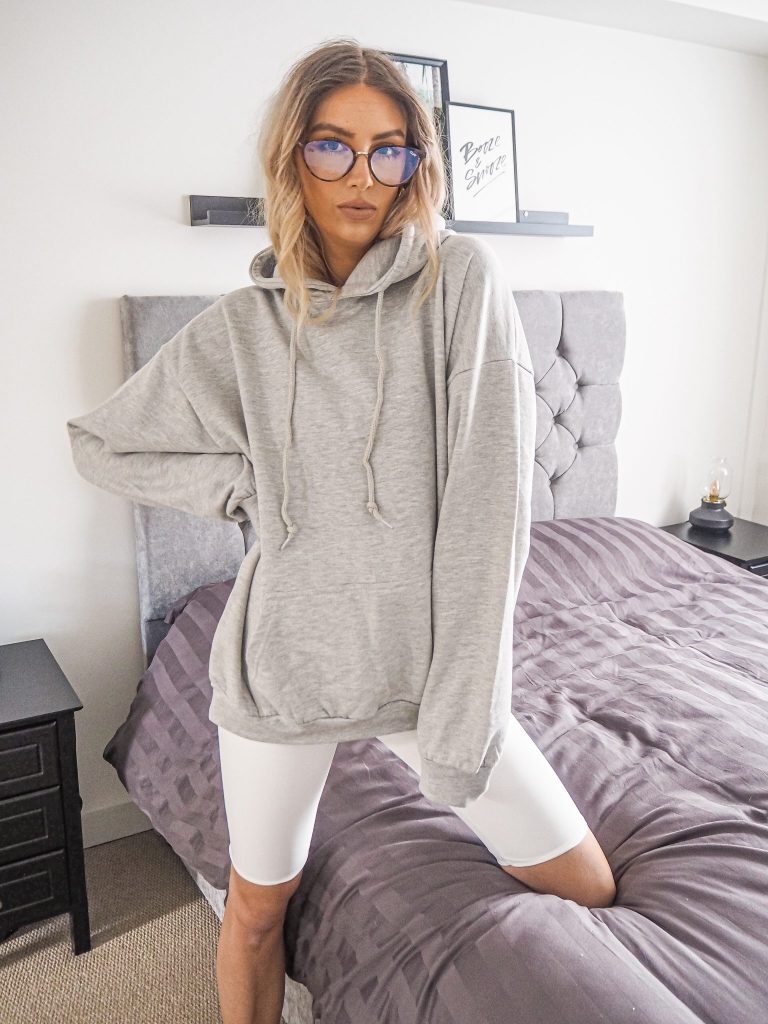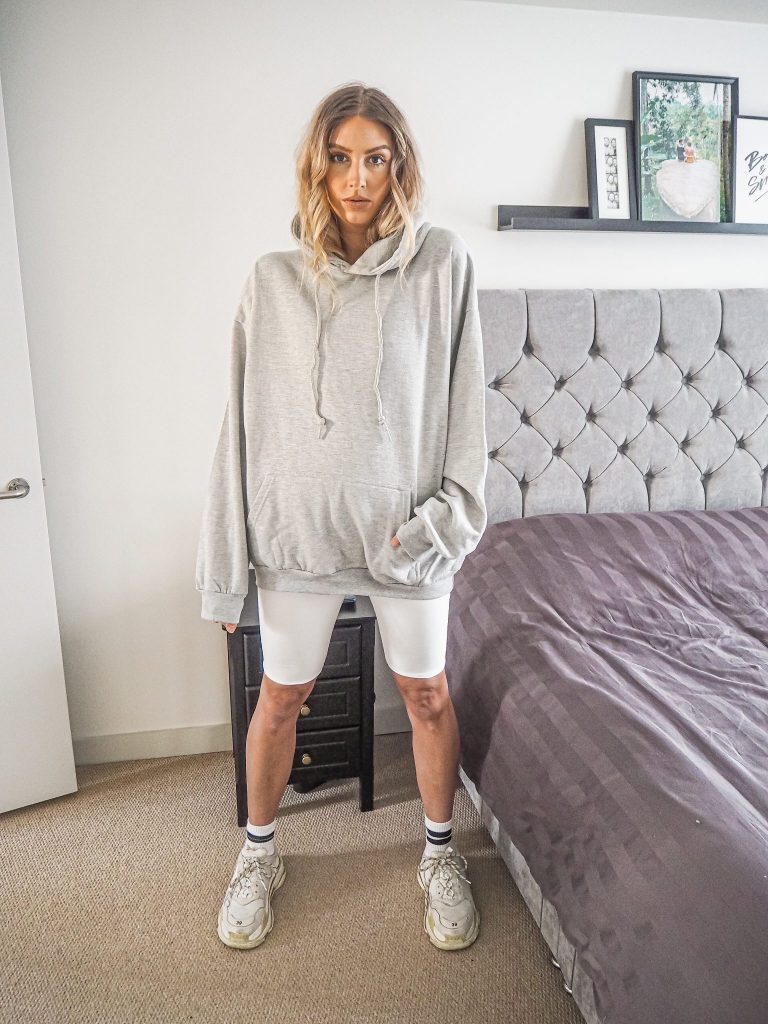 Femme Luxe Loungewear
The fourth and final day of outfits with Femme Luxe Loungewear is here, and is probably my most worn right now. If you missed days one, two and three, make sure you go check those out too! As you know, I have picked out a little capsule wardrobe consisting of some key staple items that I love to have, and I know I will always get use of; whether that be mixing and matching together or pairing with other items I already own. To maximise this I opted for all neutral pieces to make them easier to style.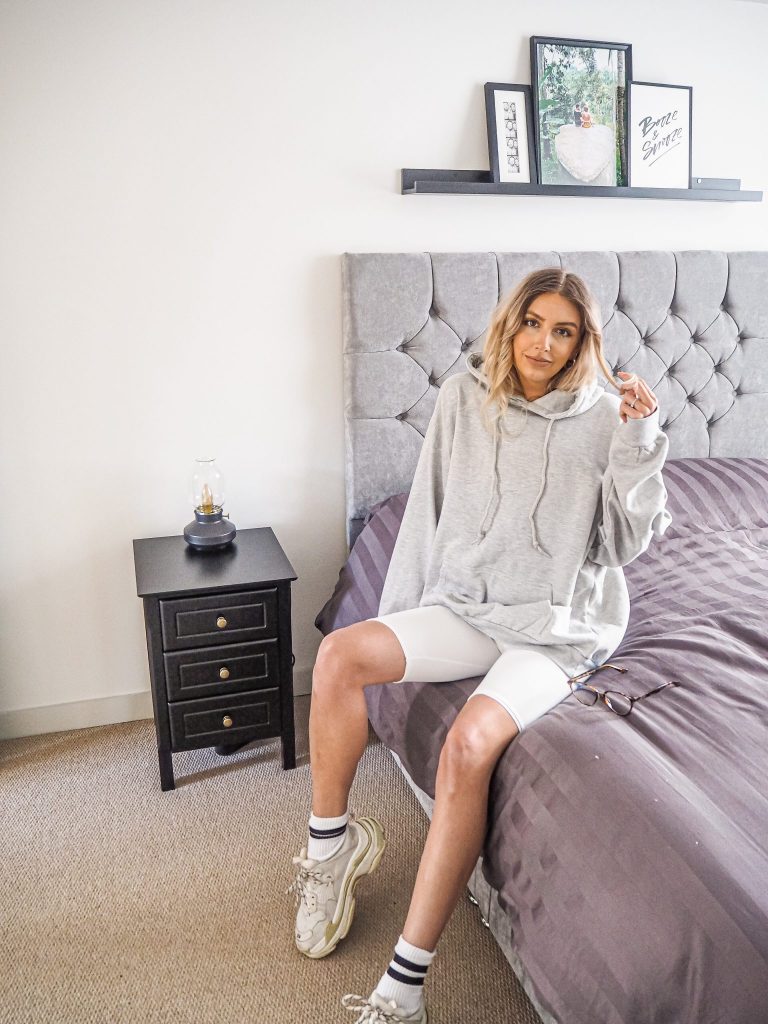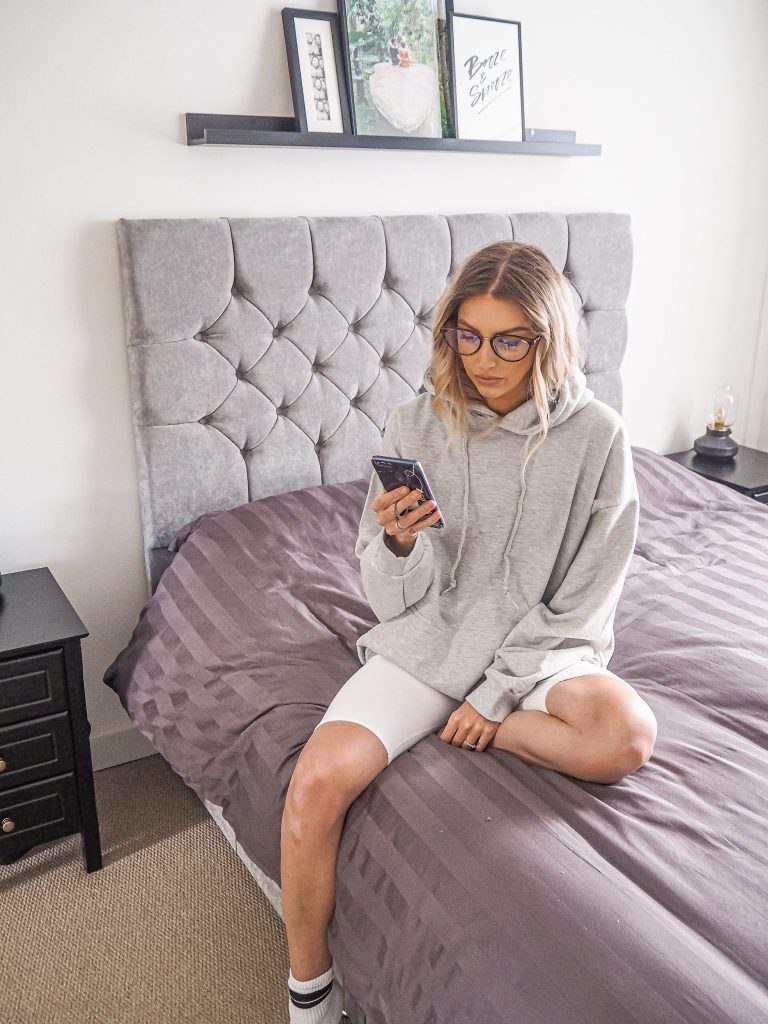 Oversized Hoodie
You've probably gathered by now that I am living for oversized pieces right now. For this outfit I was going for a hoodie-dress kinda vibe as I think this looks really cool, but I'm also quite tall so I couldn't wear this one alone as a dress. To be honest, I would always wear cycling shorts underneath anyway so I didn't mind so much that it wasn't super long on me. I think the baggy hoodie with these cycling shorts or some leggings looks effortless but still cool. I like to contrast baggy pieces with form-fitting ones so tighter bottoms like cycling shorts, leather leggings or skinny jeans would be my go-to options.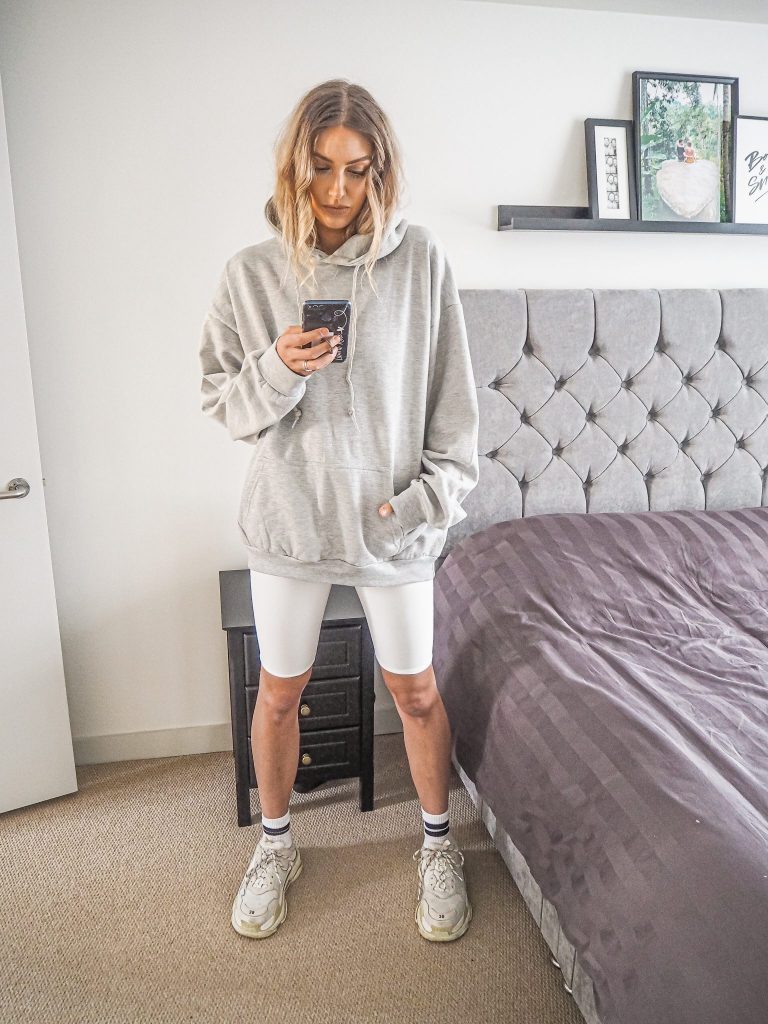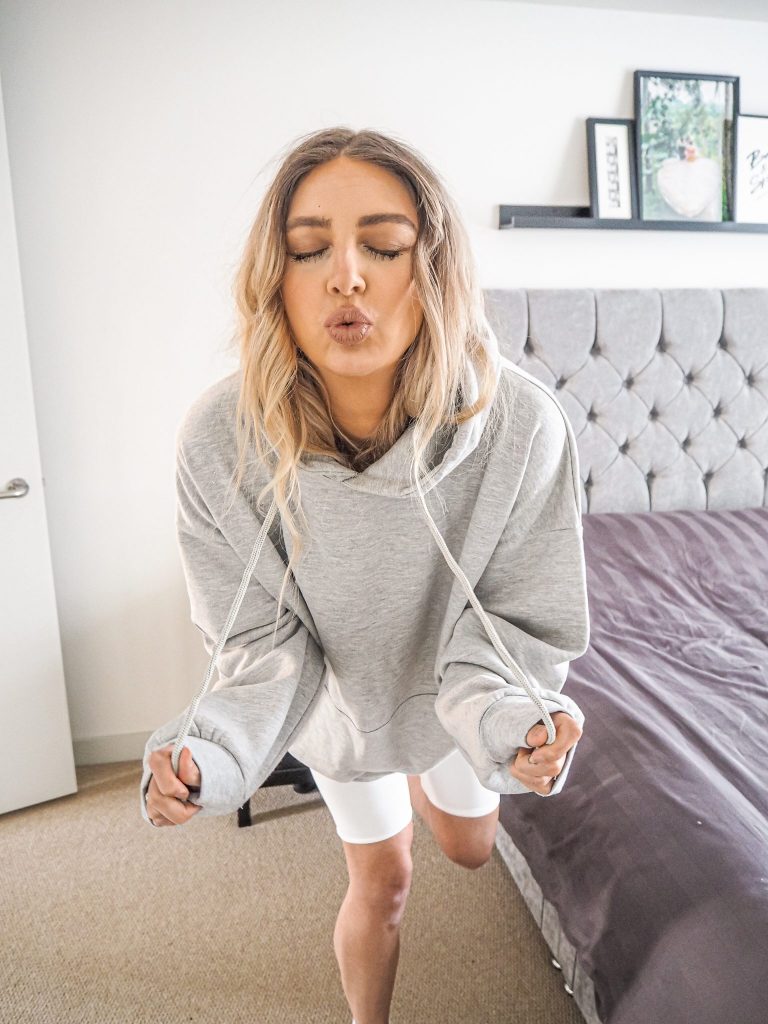 Grey Oversized Long Sleeve Hoodie
White Double Slinky Cycling Shorts
Loungewear Staples
So that concludes my loungewear capsule wardrobe styling! As you can see I used a handful of staple pieces to create four outfits, but there are endless combos that you can make by mixing and matching these pieces, pairing with items from your own wardrobe, and adding different accessories. I hope you guys enjoyed this mini series. Let me know what you think in the comments below! Lots of love and stay safe.
LL x
You can head to the Femme Luxe website here to shop.
*These items are gifted. As ever, all opinions are my own.