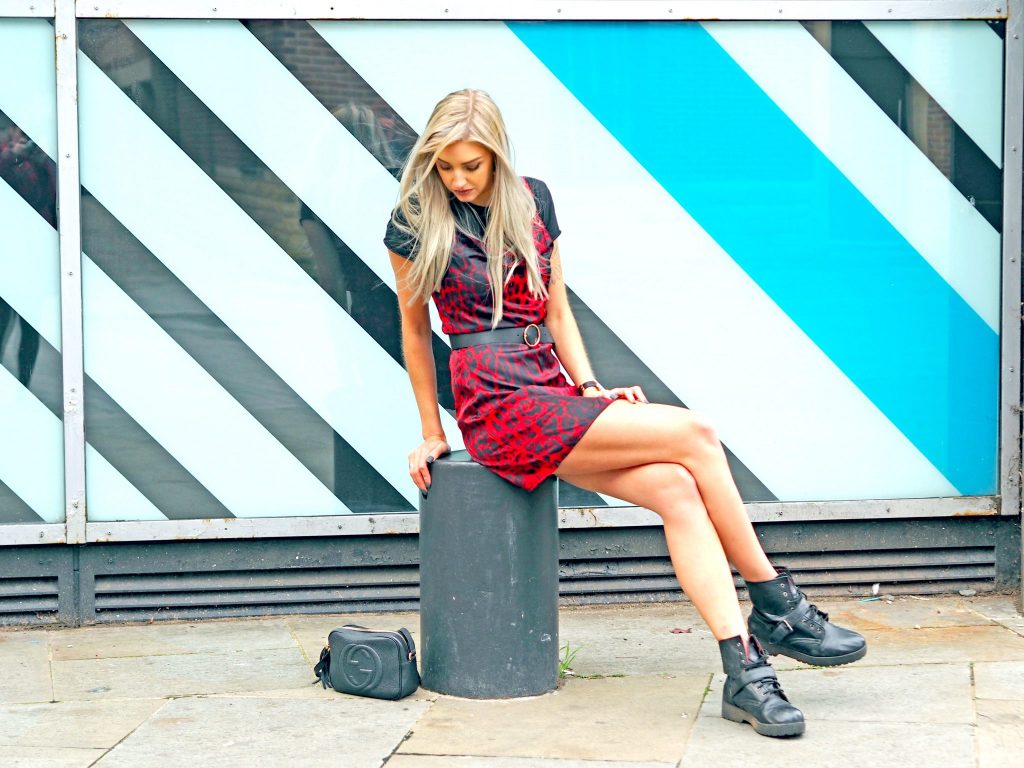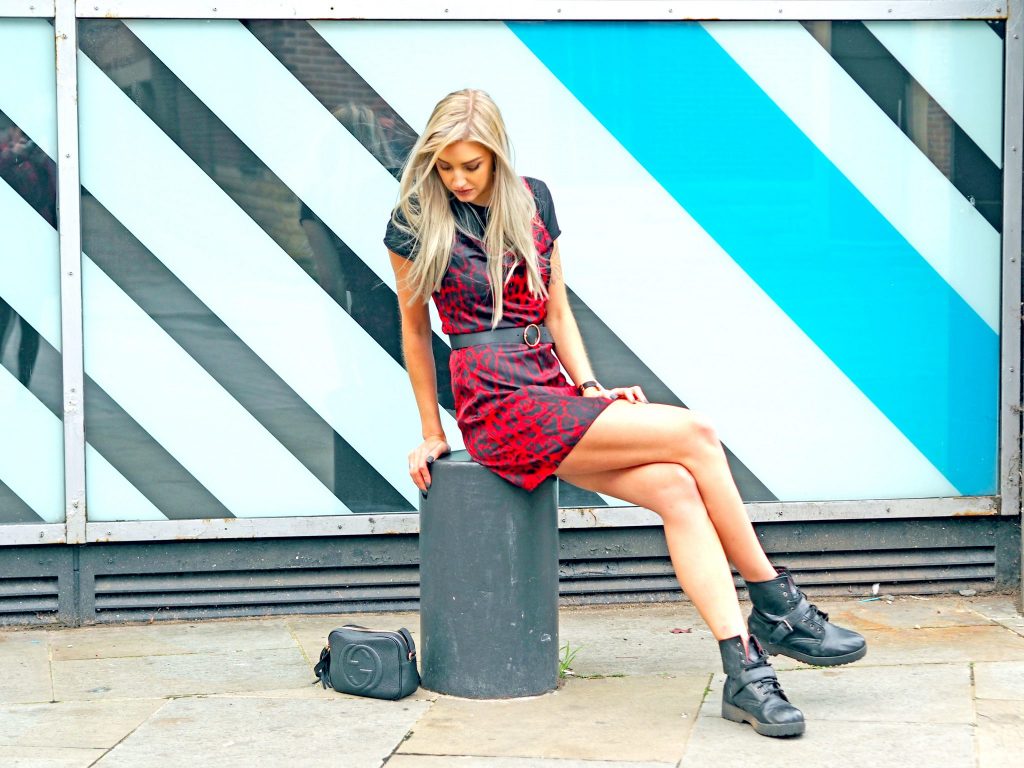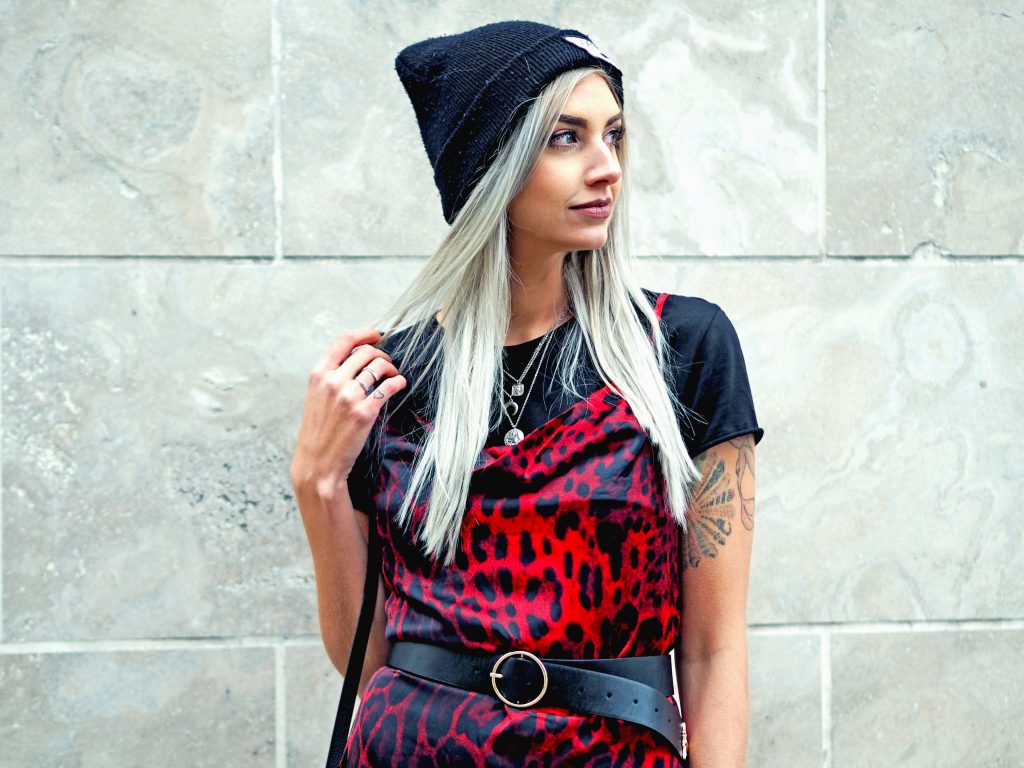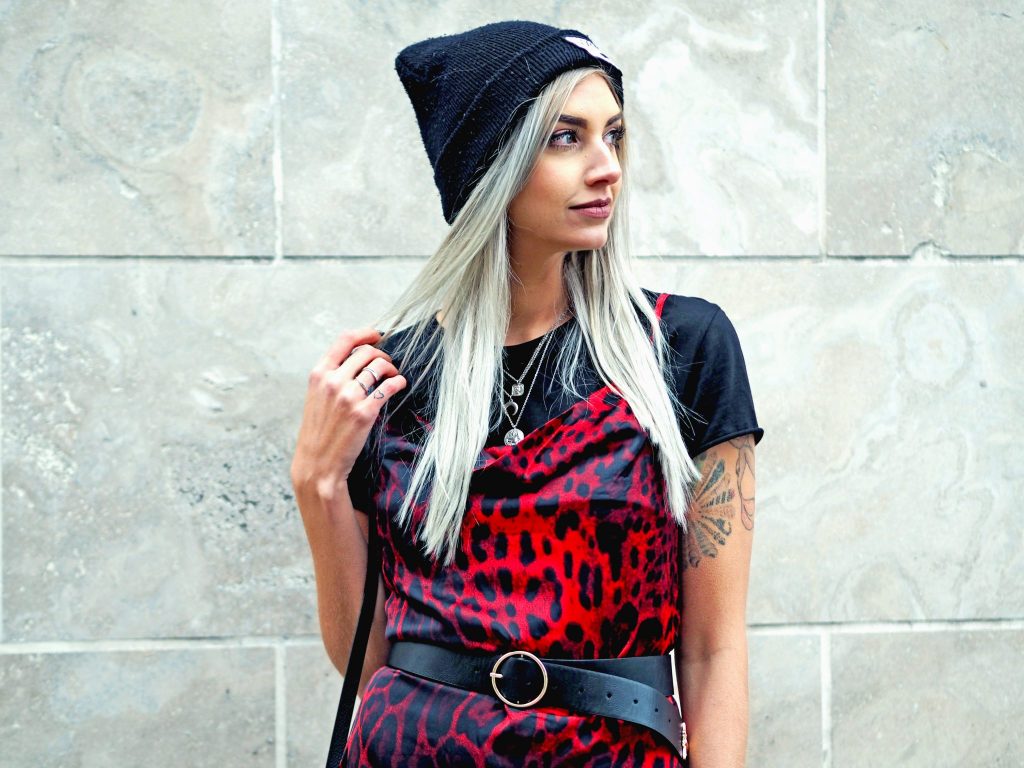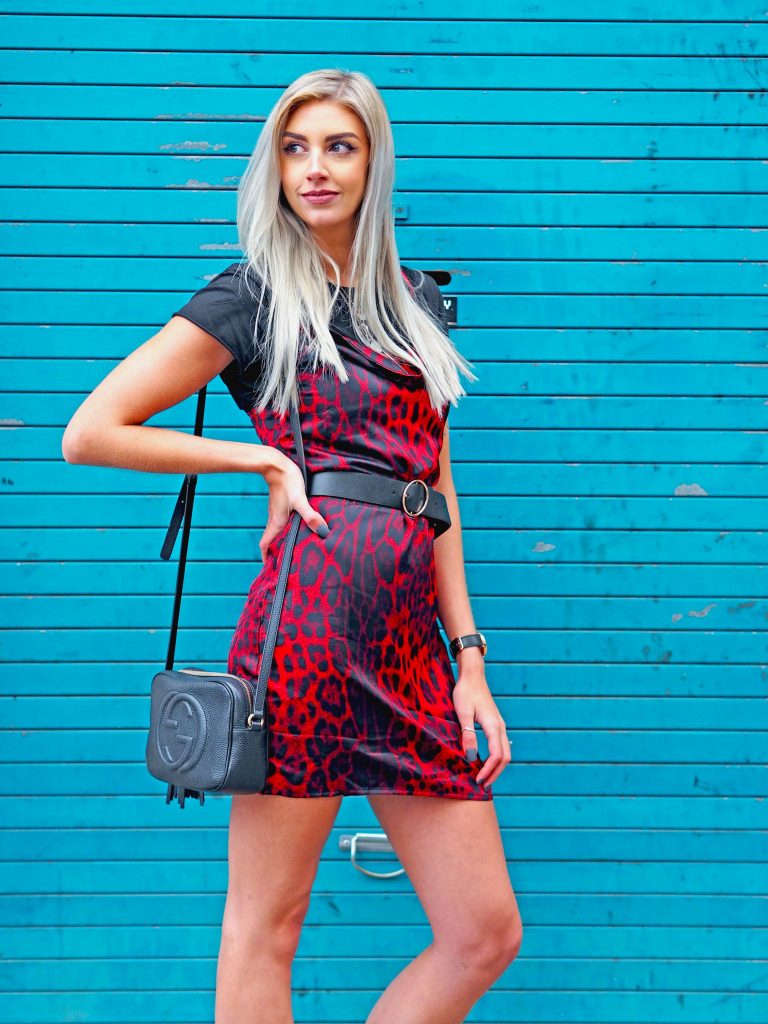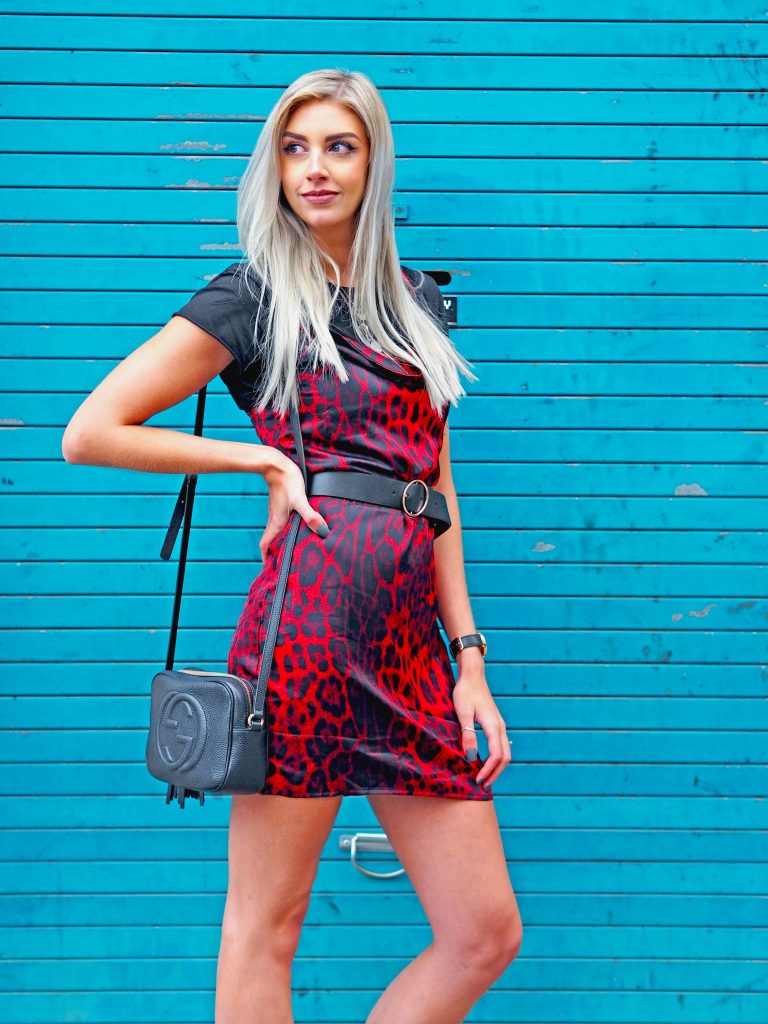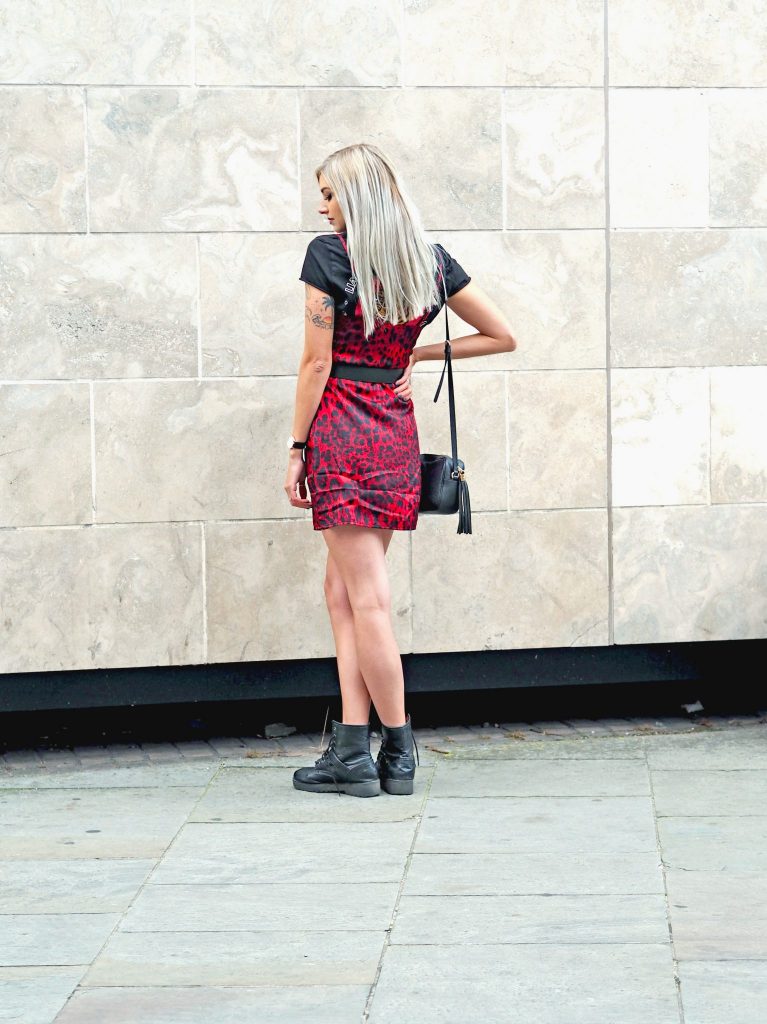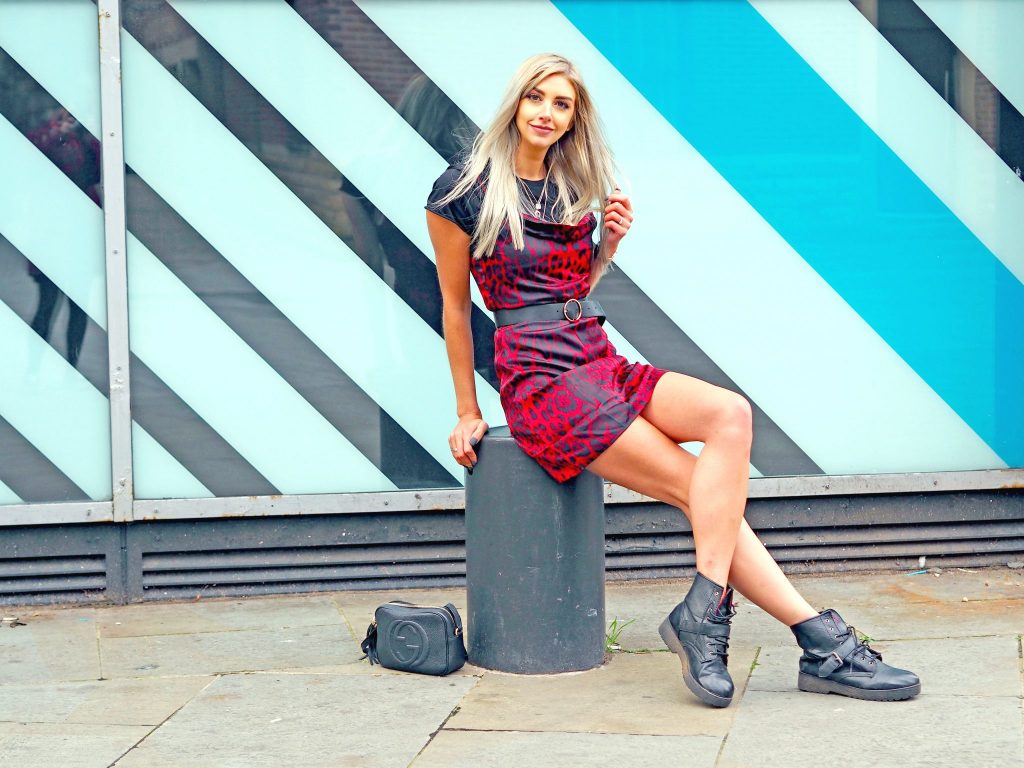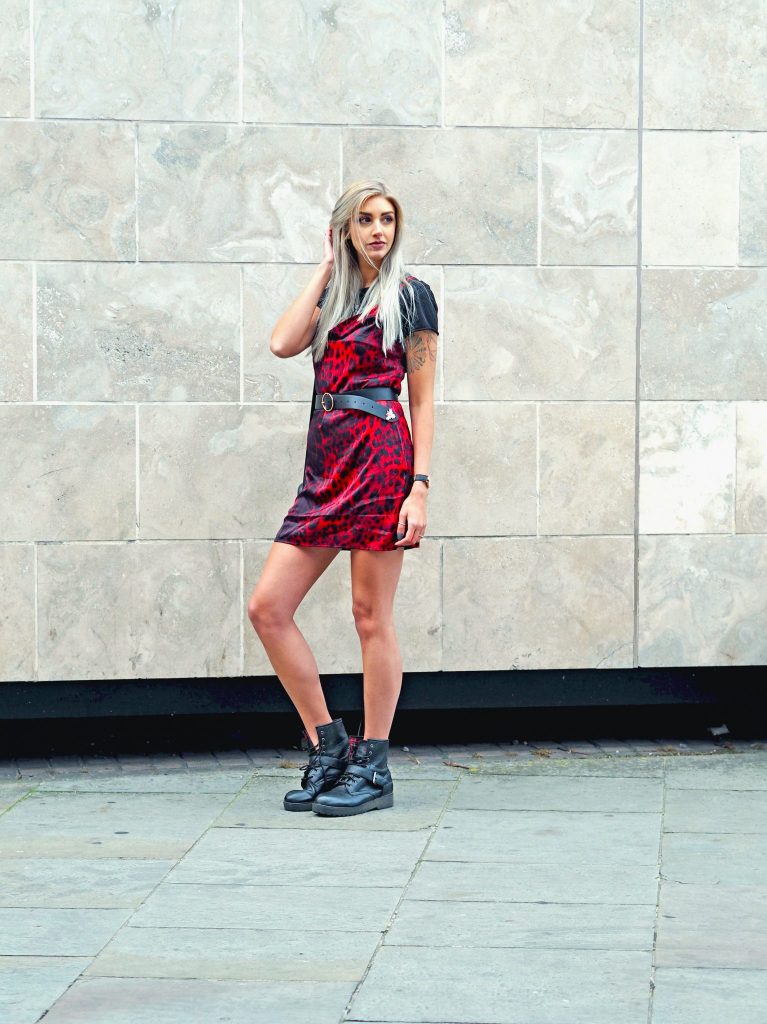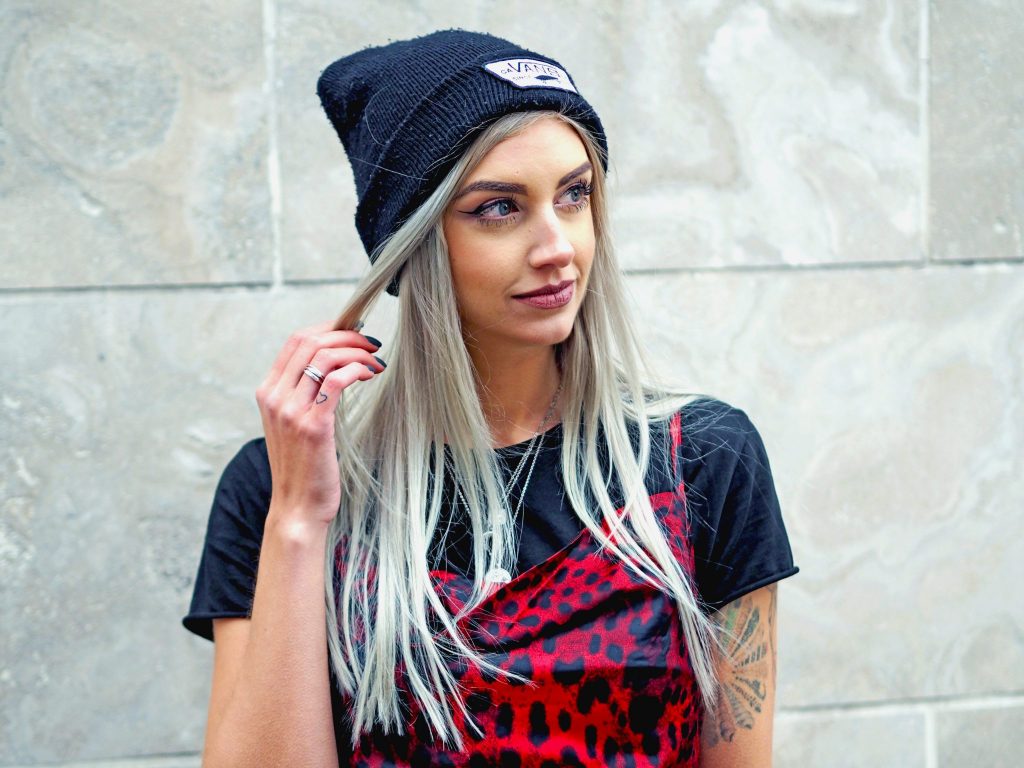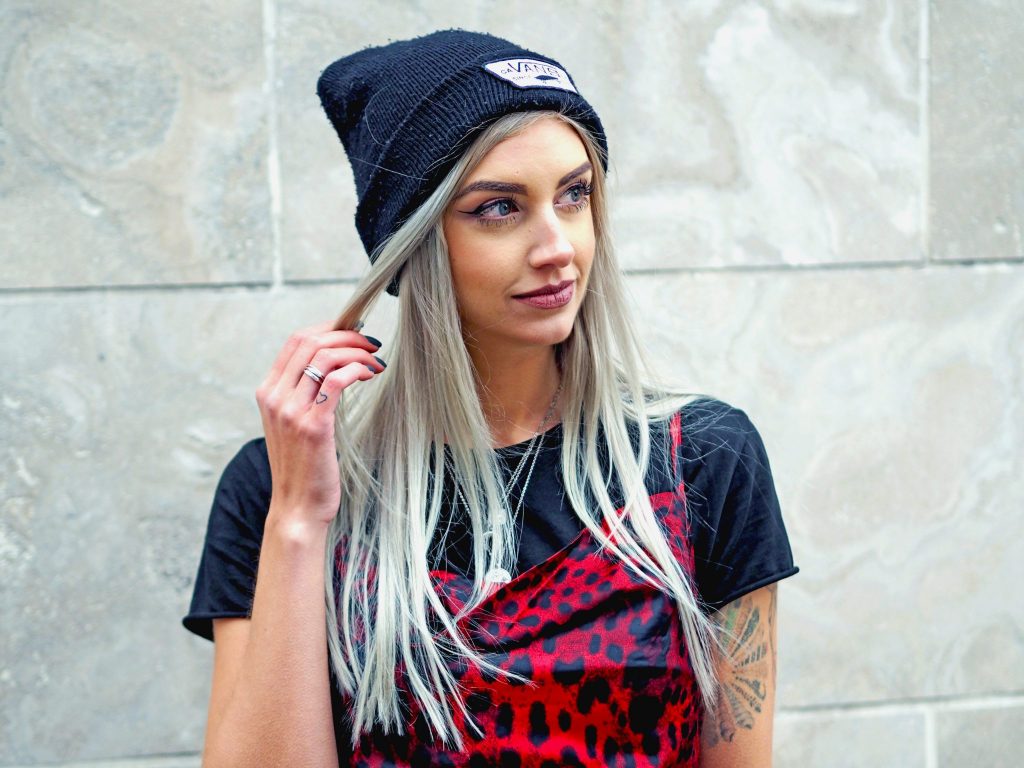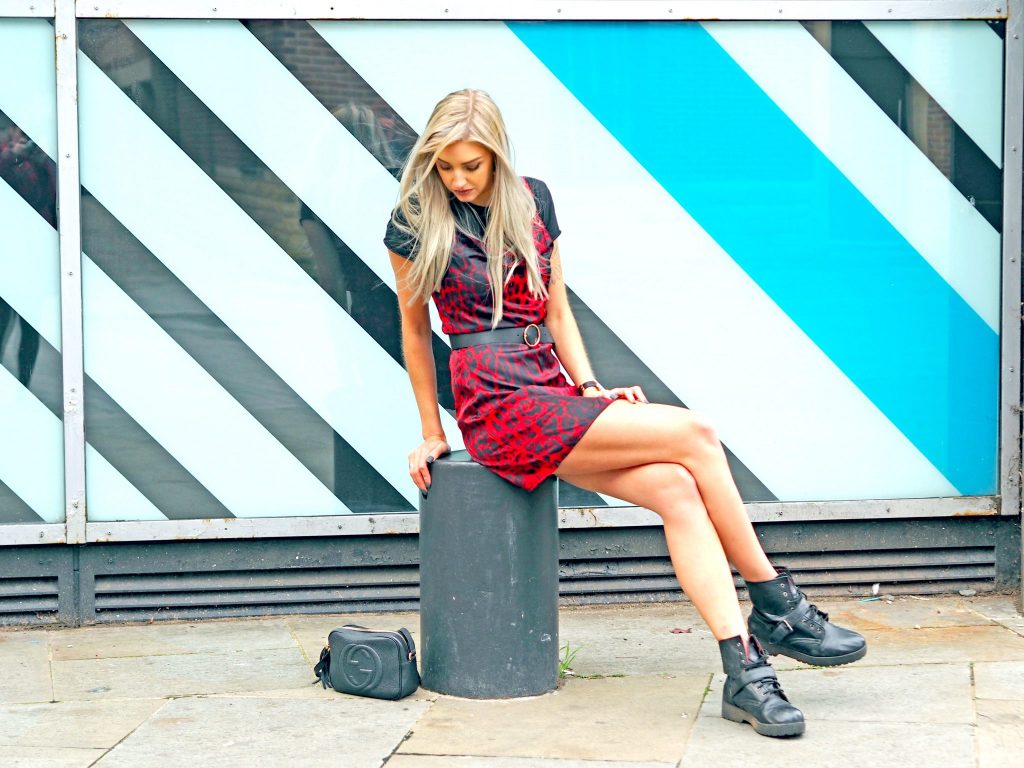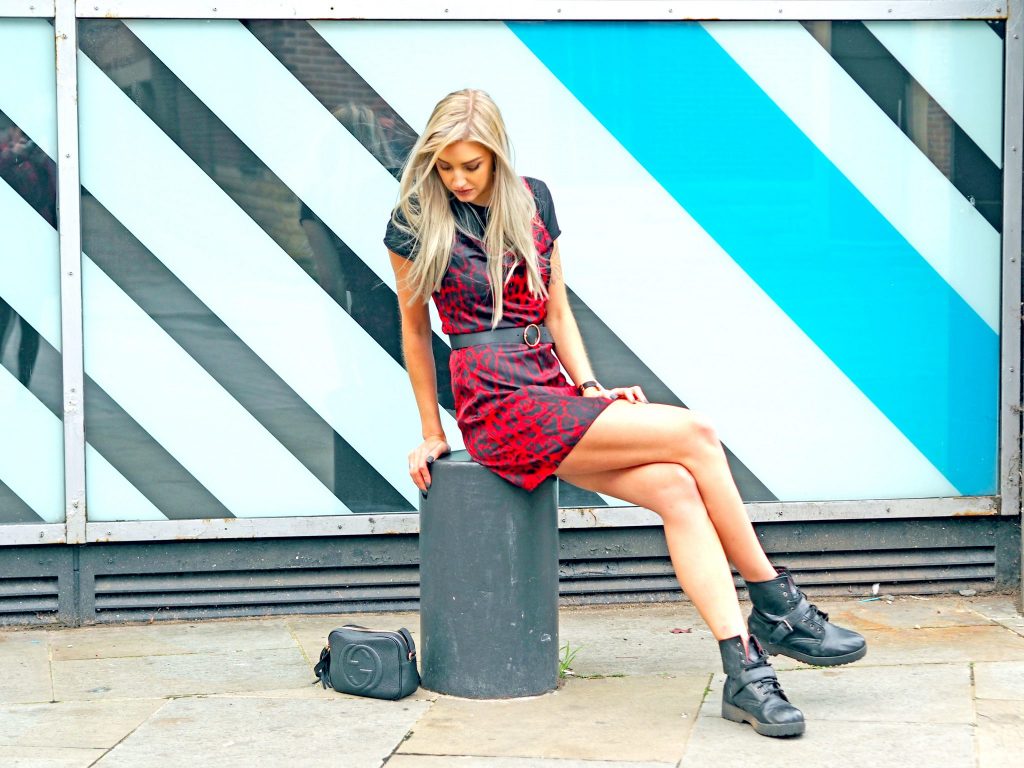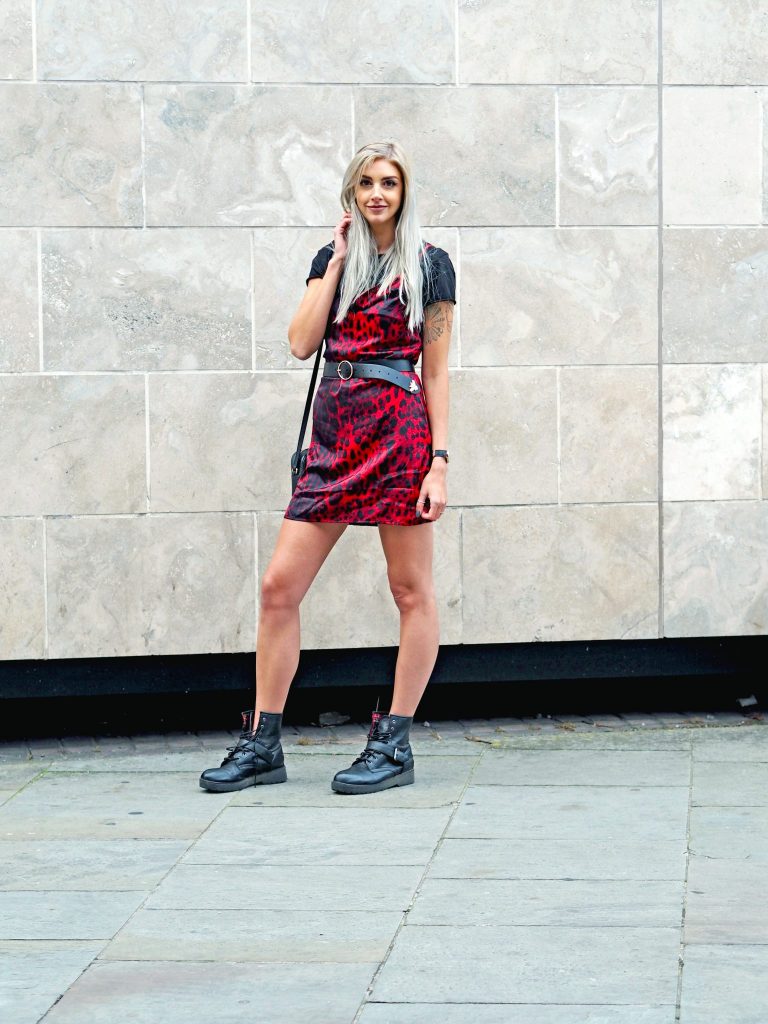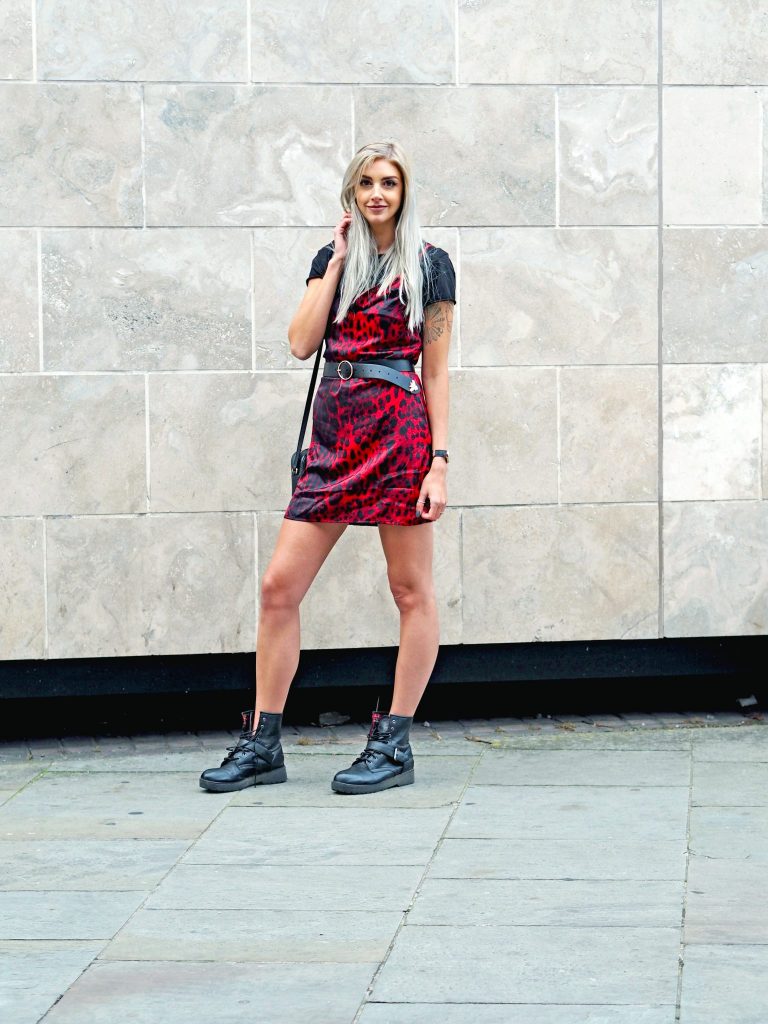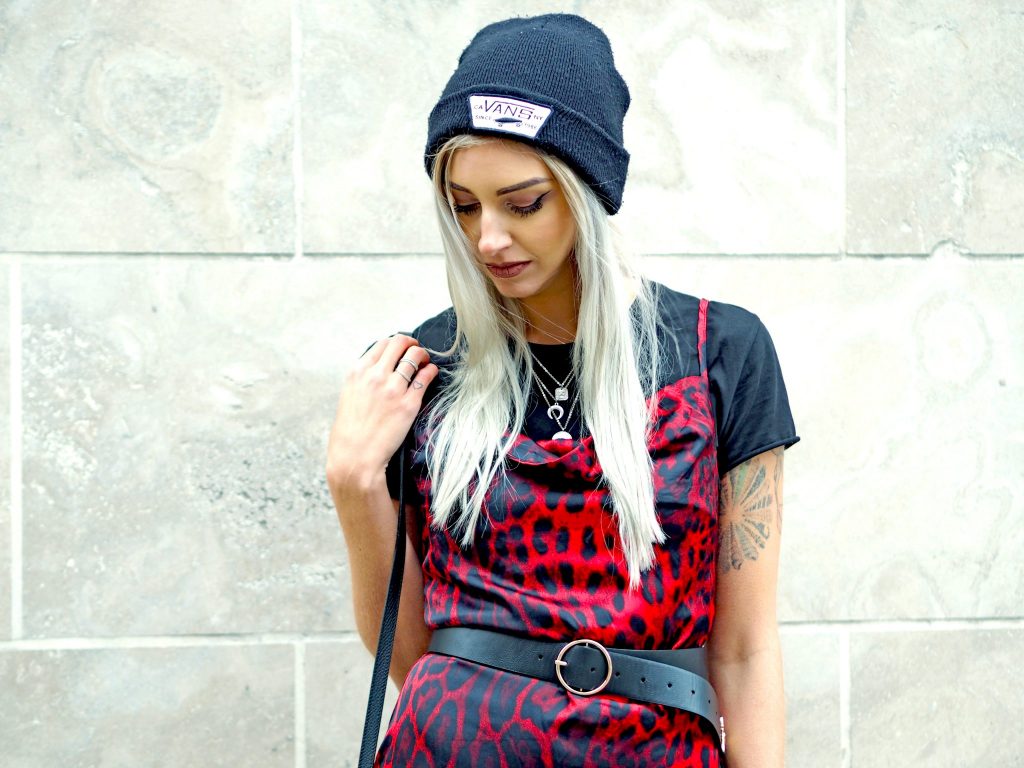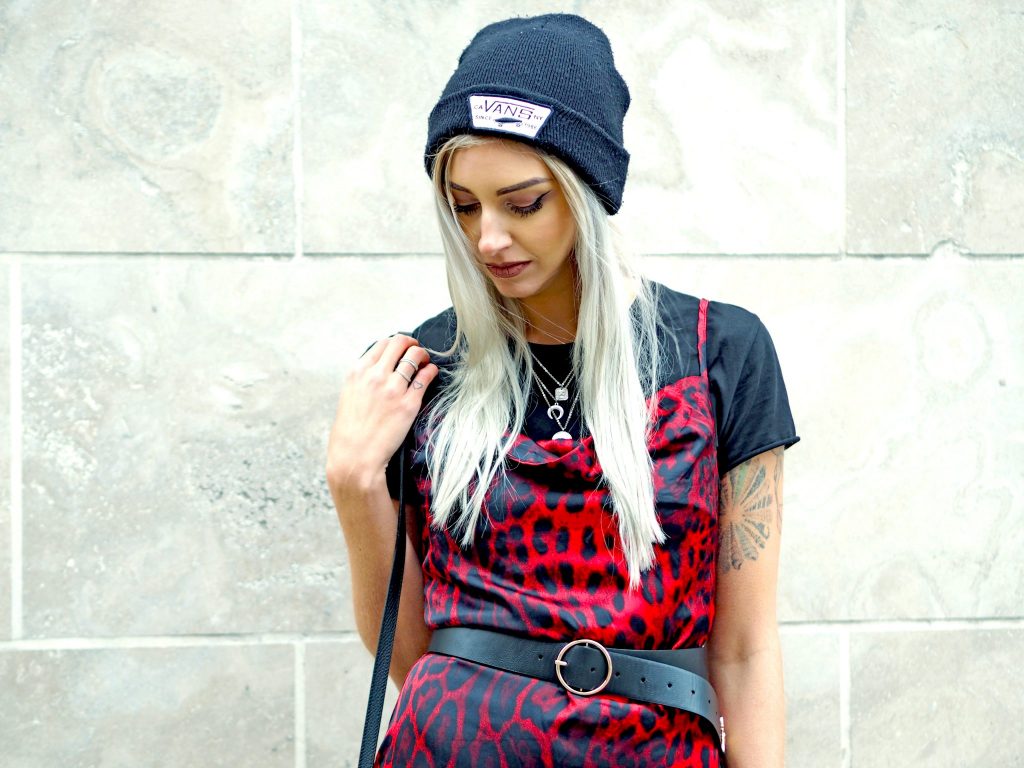 The second post in my collaboration series with Boohoo, where I am sharing my fave ways to style dresses for the winter season, features this gorge mini dress (you can see my first post here). This dress is a culmination of all of the top trends right now in one singular piece; leopard print, satin dresses, bright colours and cowl necks.
Now, this dress certainly doesn't scream winter upon first look, but I wanted to share how easy it can be to style some of your more spring/summer items for the colder seasons, and getting more wear out of your favourite key pieces all year round. This mini dress is perfect for a night out with barely there heels, and looks great with some chunky trainers and cool accessories for  an afternoon in the sun, but it can also carry you through winter with some tactical layering and the right styling.
For those light, bright and chilly days, I have been really enjoying keeping my legs out and layering up my top half with either a tee or roll neck top, and a chunky coat over the top. The simple colour palette of just the bold red and black means I can add more accessories without going too OTT, so I added a belt to cinch in the waist (great tip if you are adding layers as sometimes you can end up looking a bit bulky!) a hat for a cool twist and of course to keep my head warm, my faithful Gucci Disco bag and some chunky boots. The accessories teamed with the dress really bring it to the casual level but it still looks really stylish. As it gets cooler you could also go with some tights or over the knee boots to keep your legs warm too.
Satin Red Leopard Mini Dress – £20
You can also shop the rest of Boohoo's dresses here.
LL x
*This post is in collaboration with Boohoo, who have kindly gifted me these items for review. As ever, all opinions are my own.