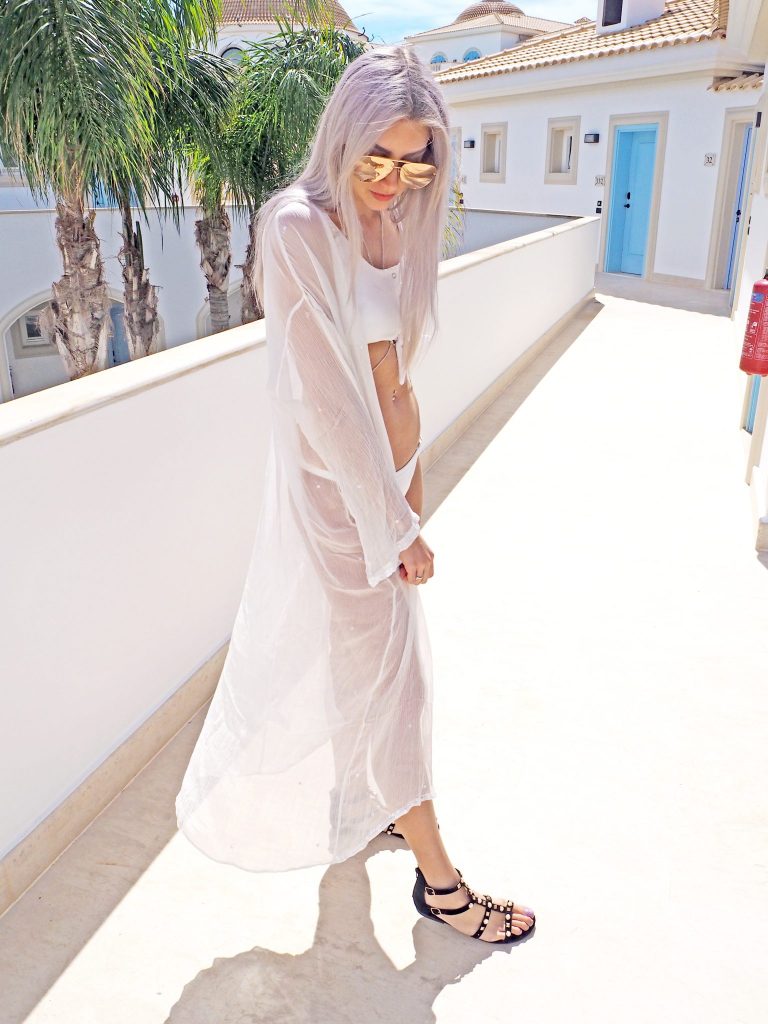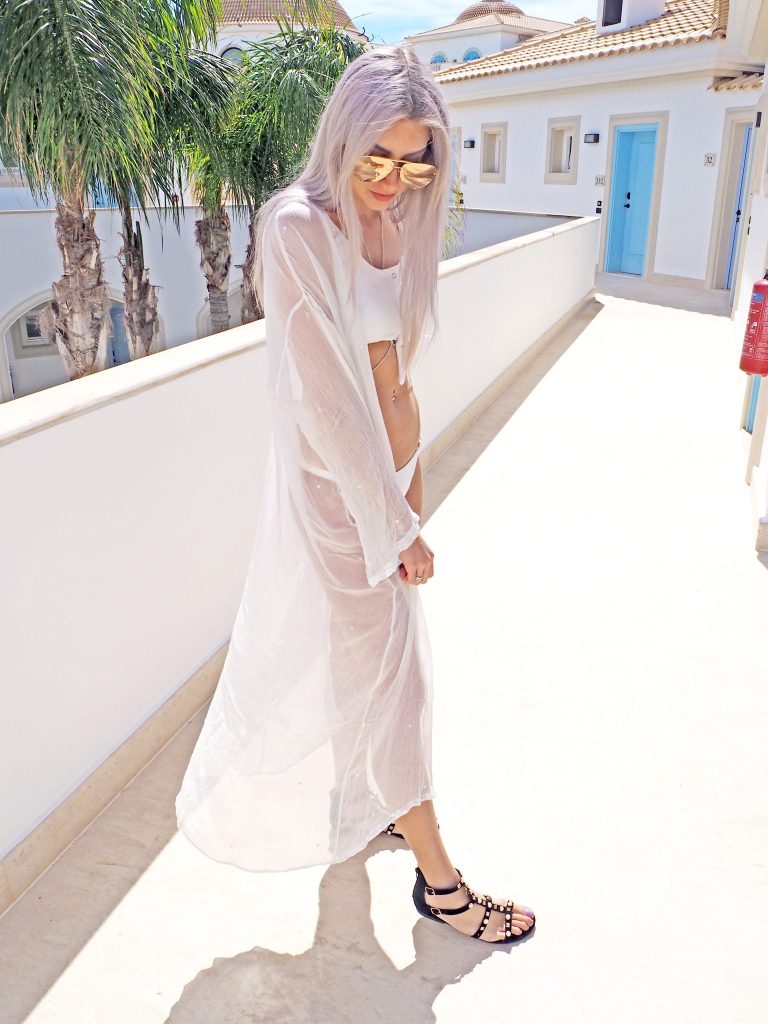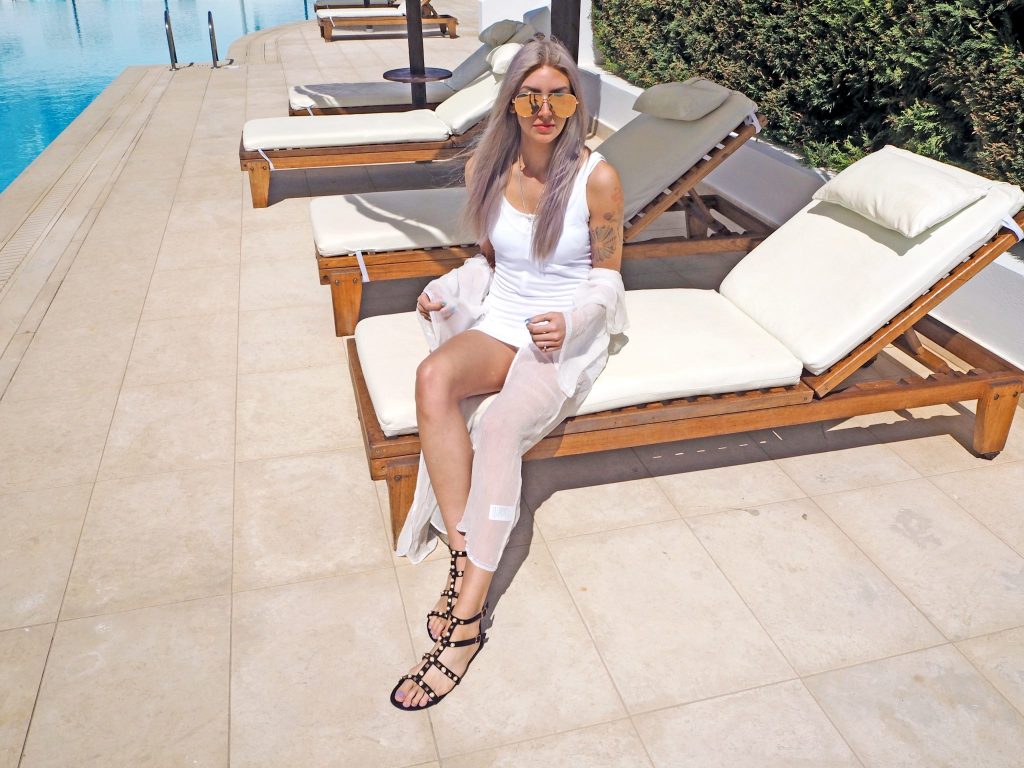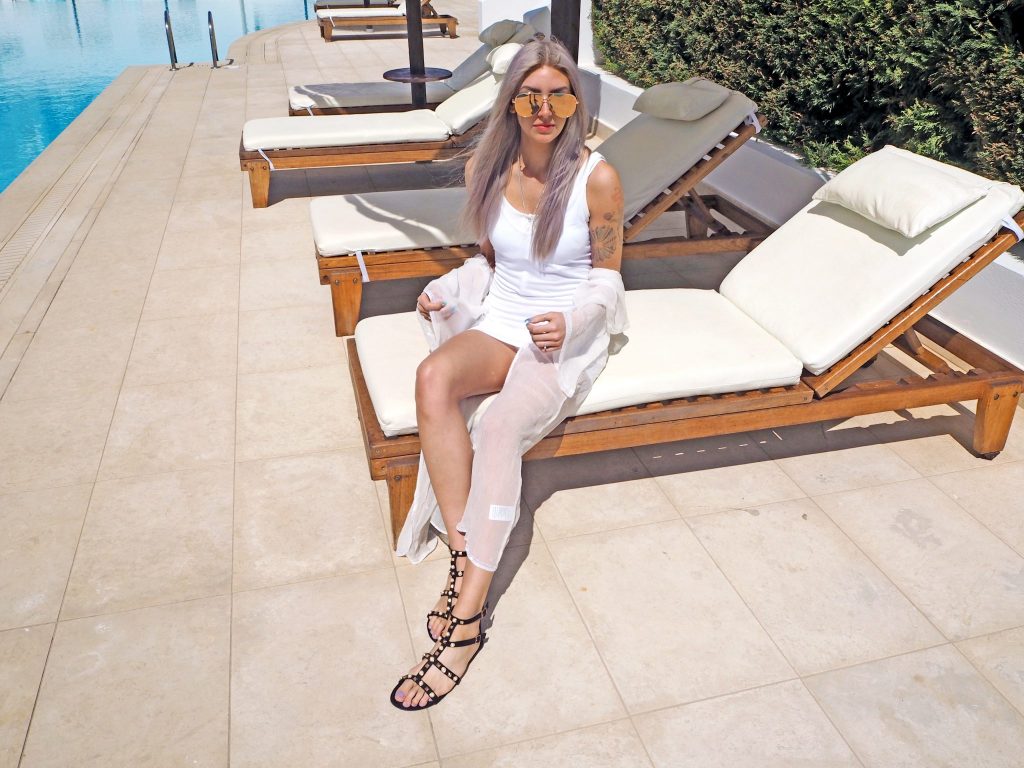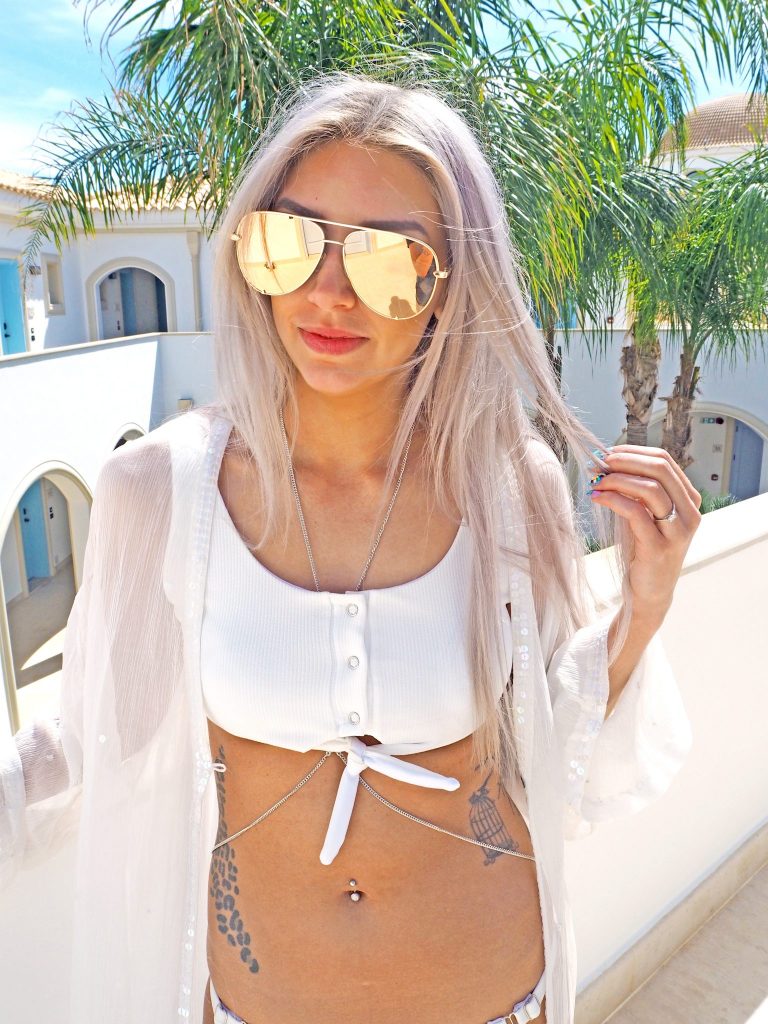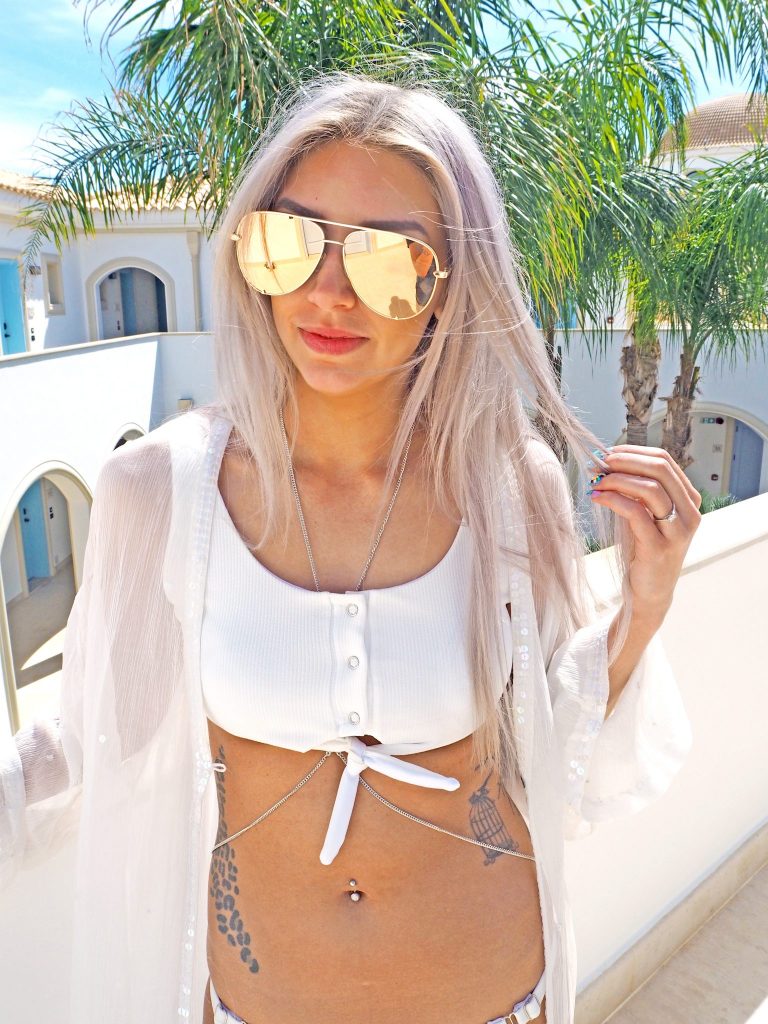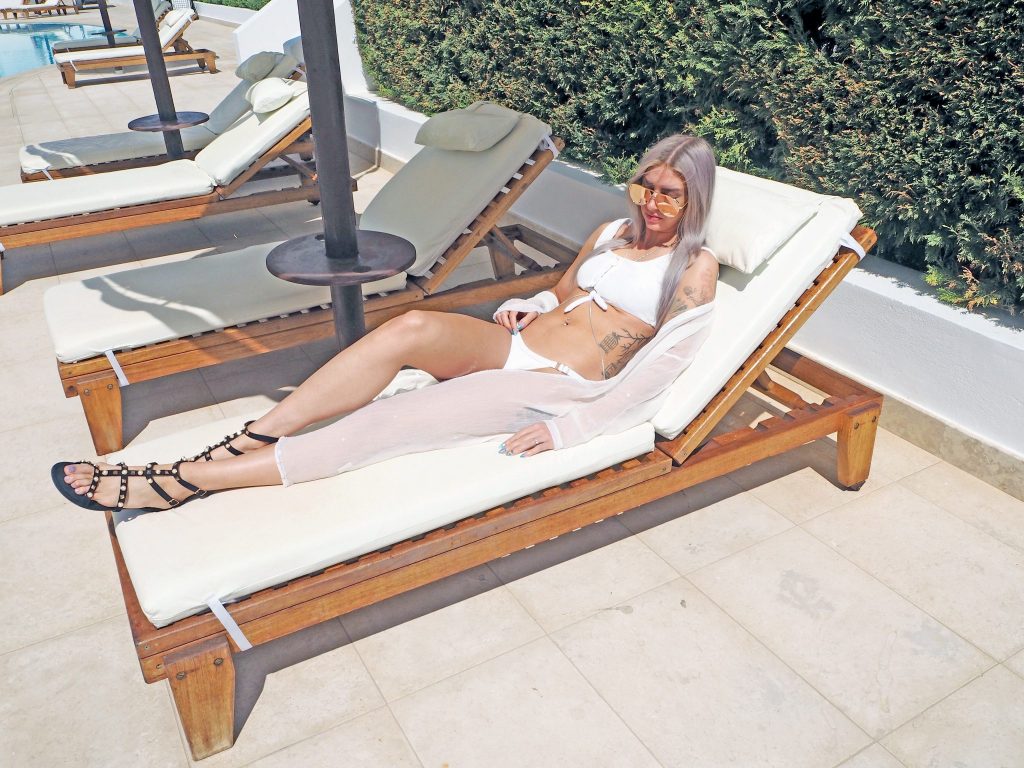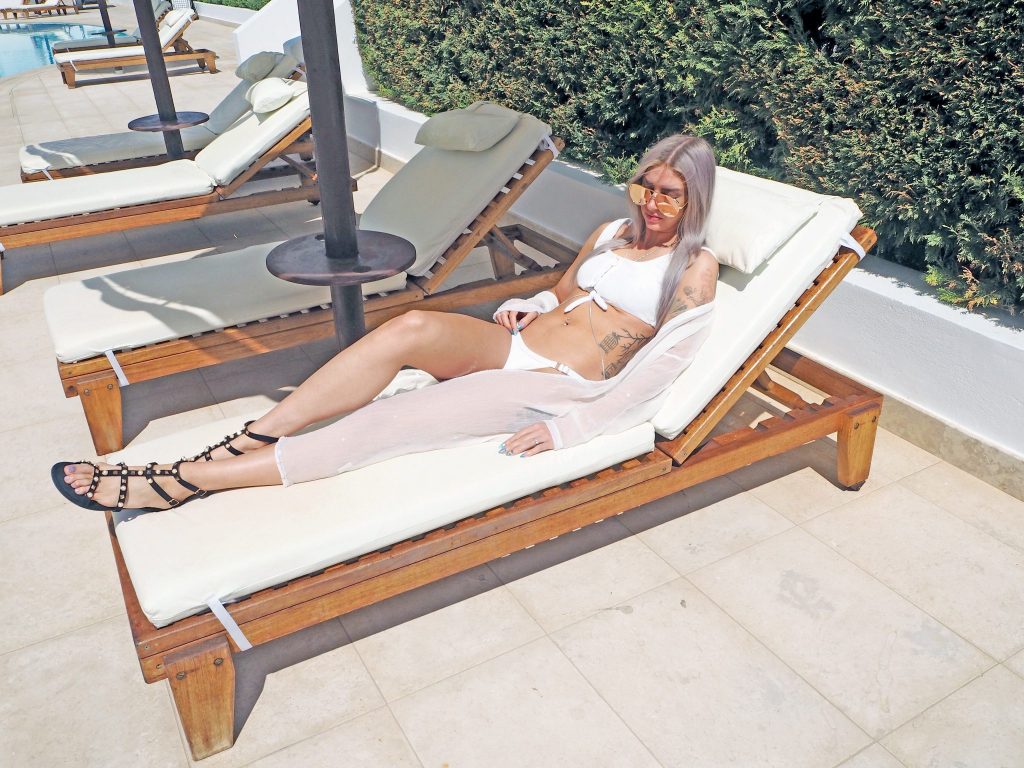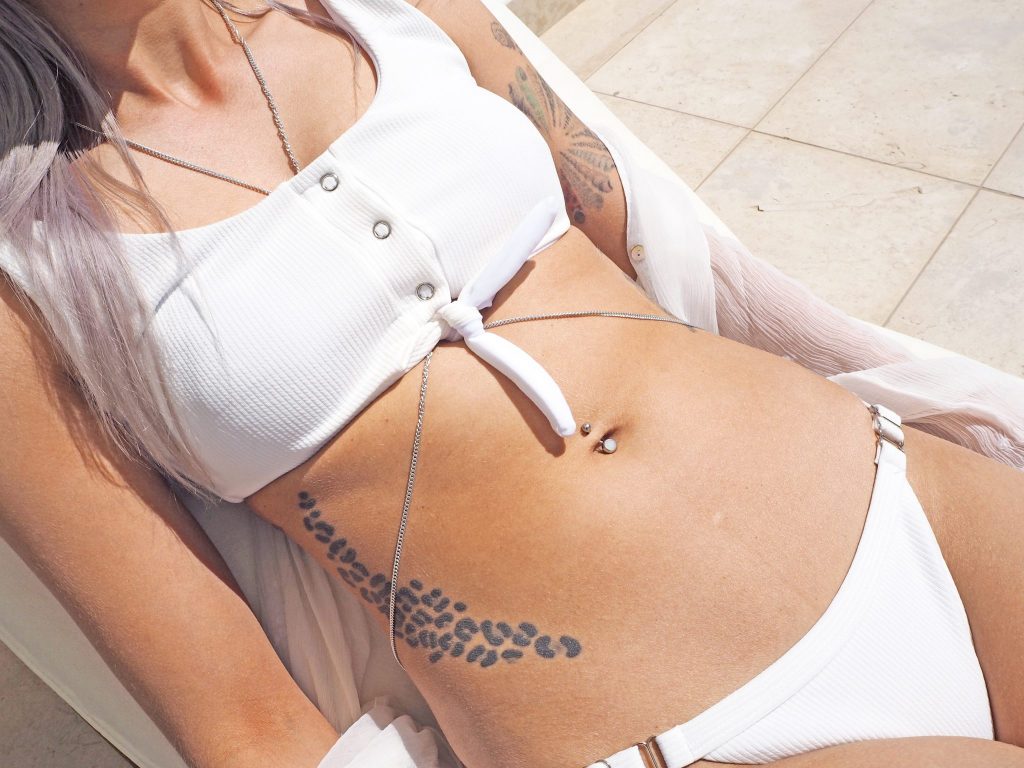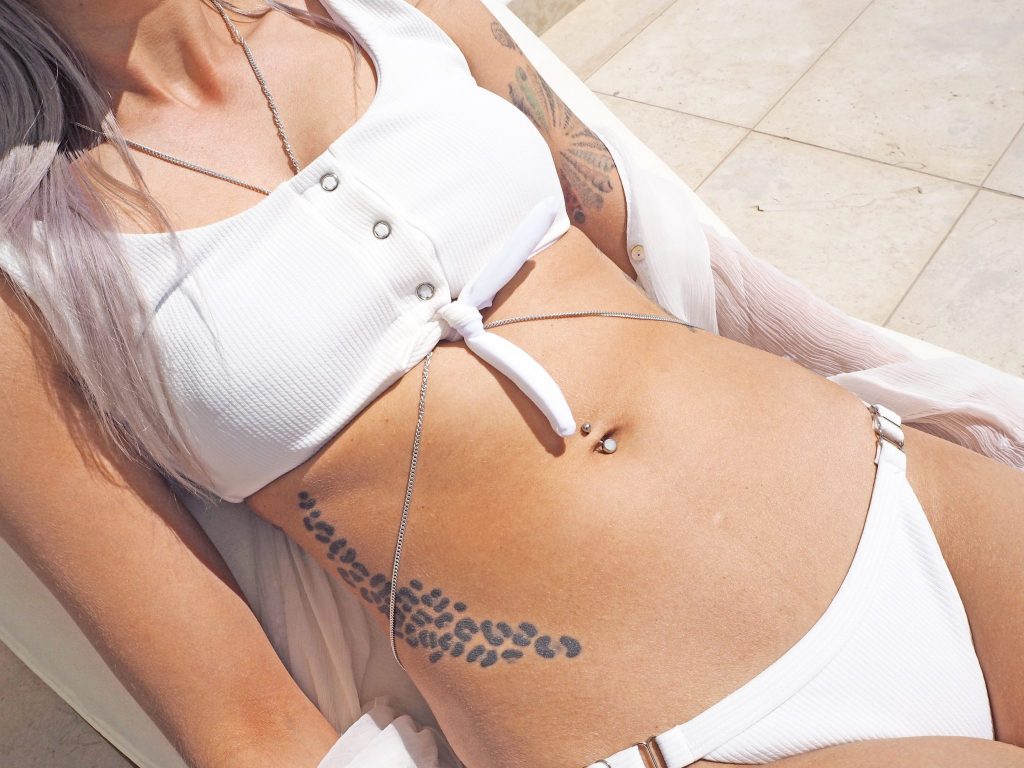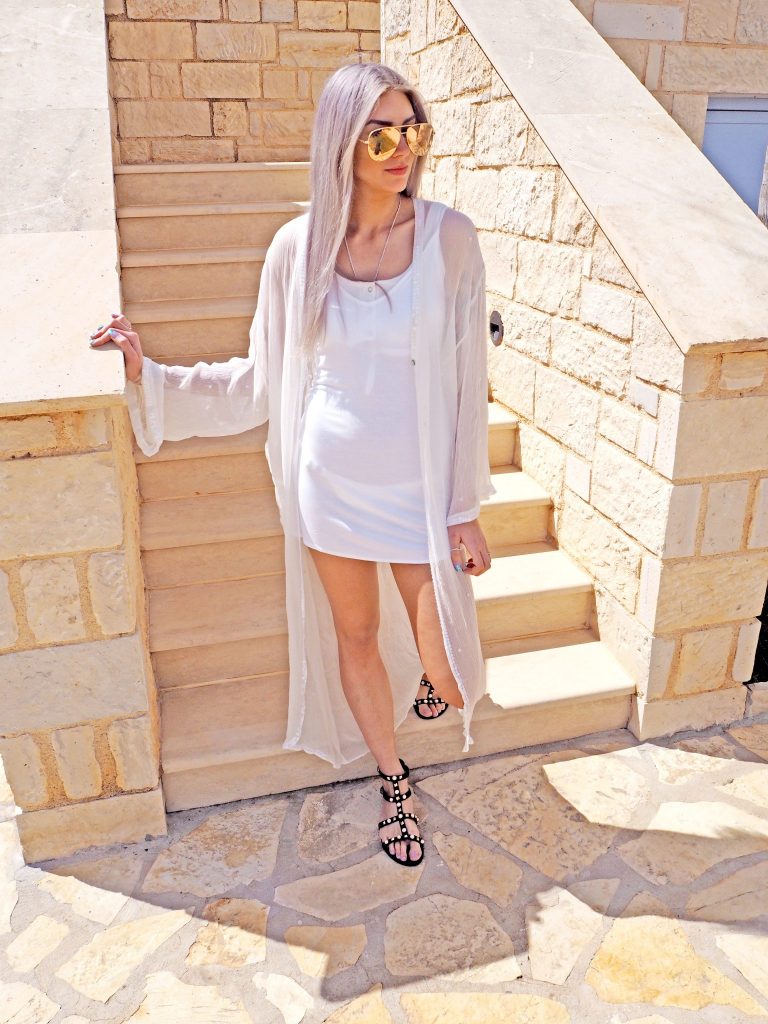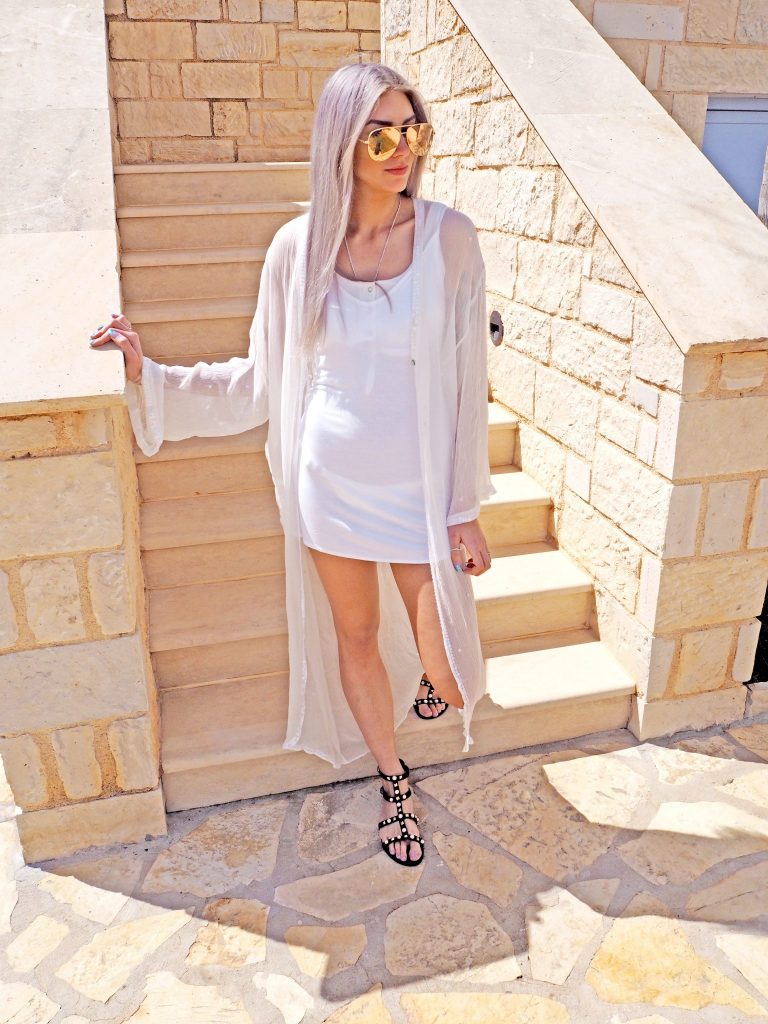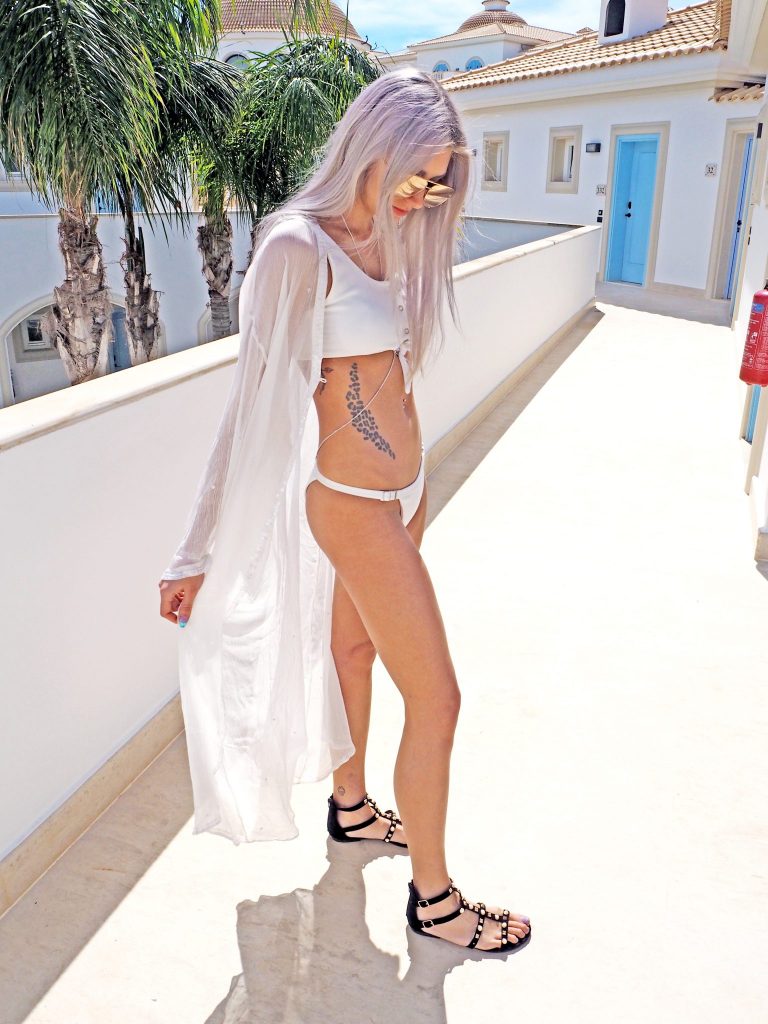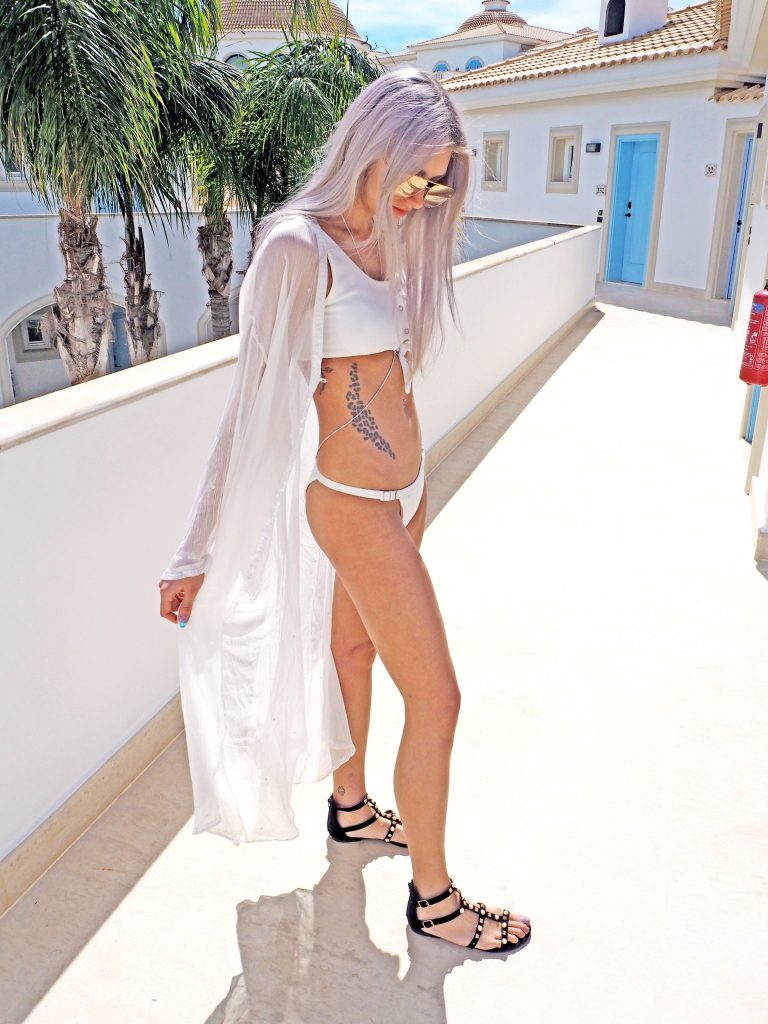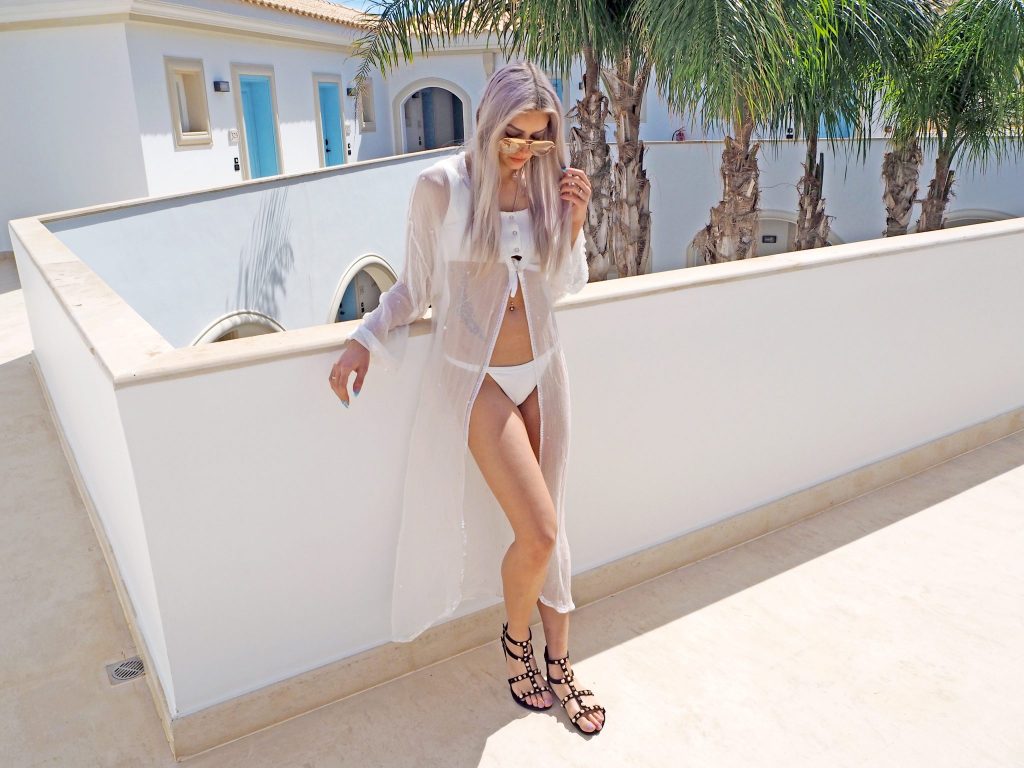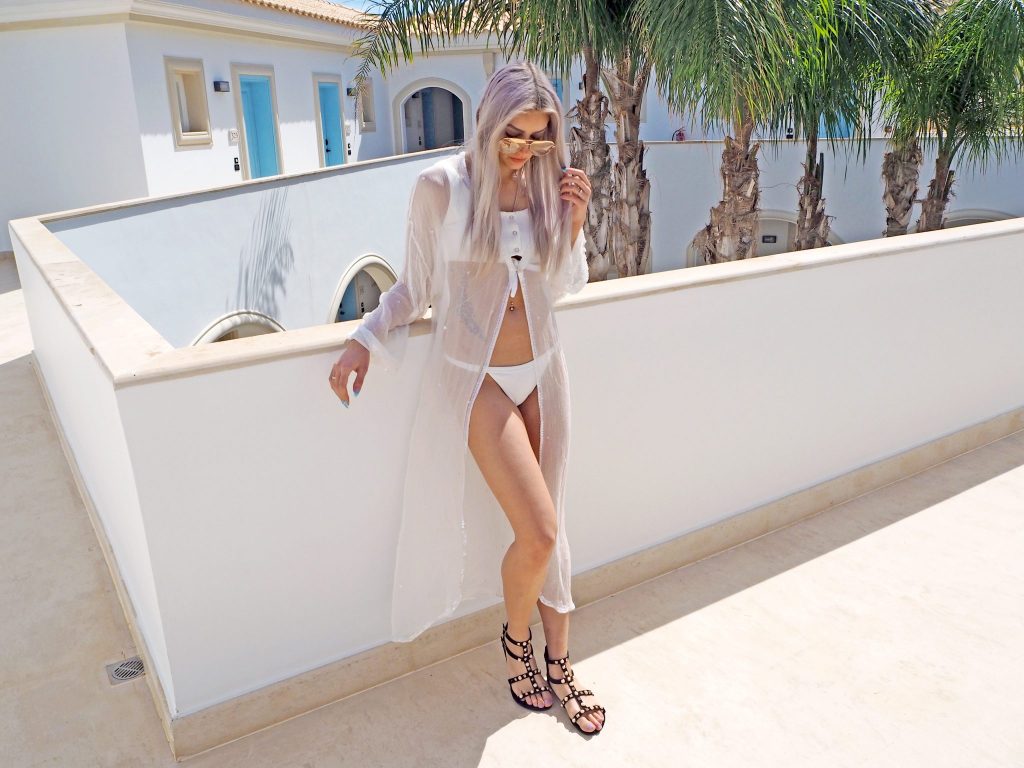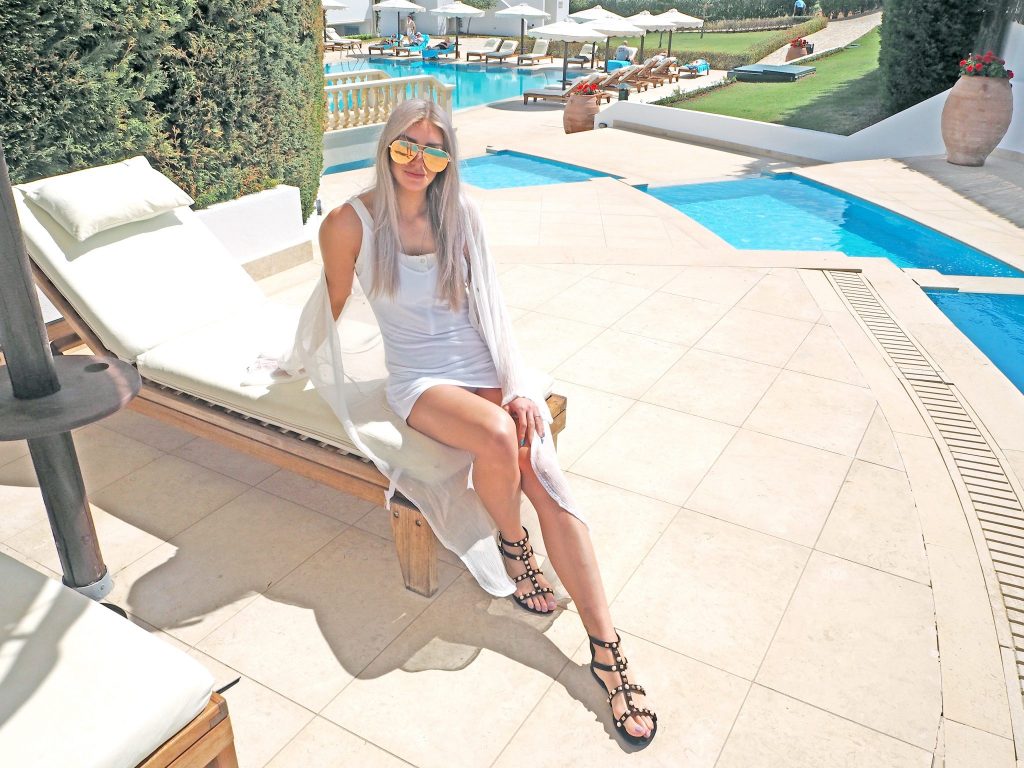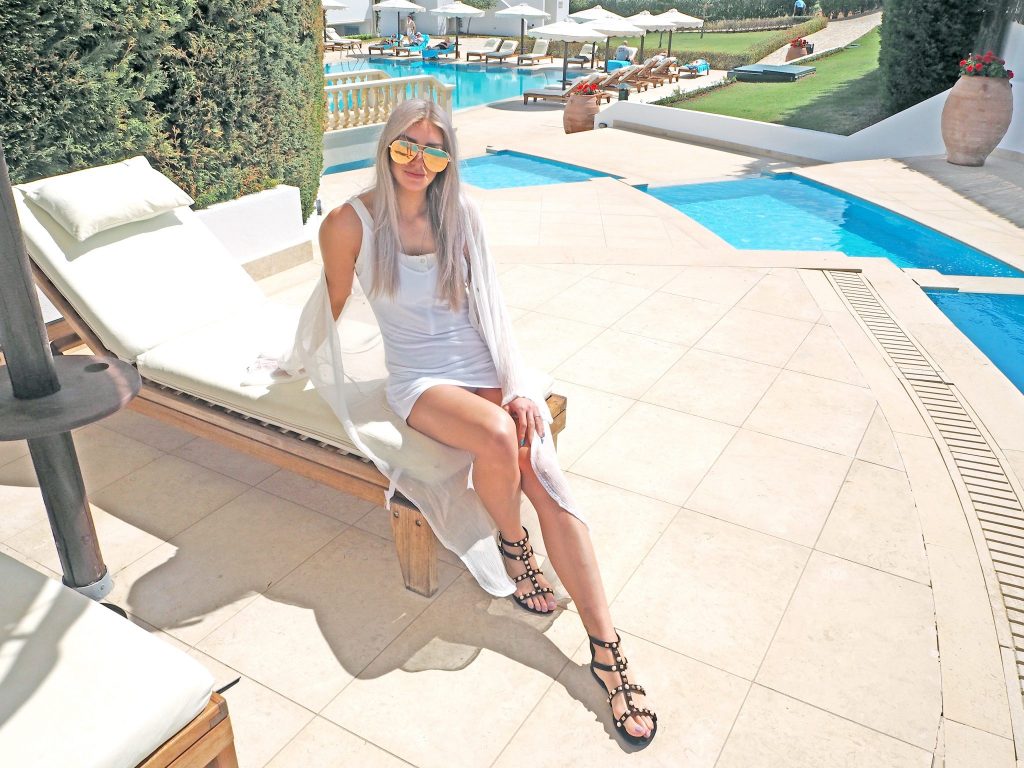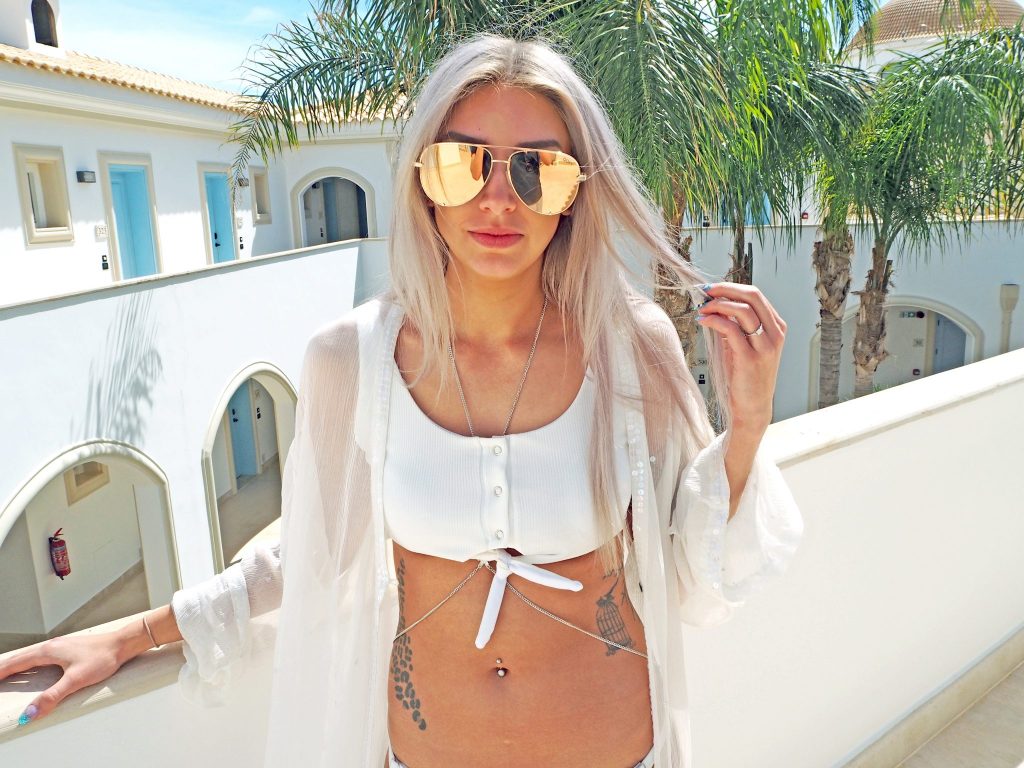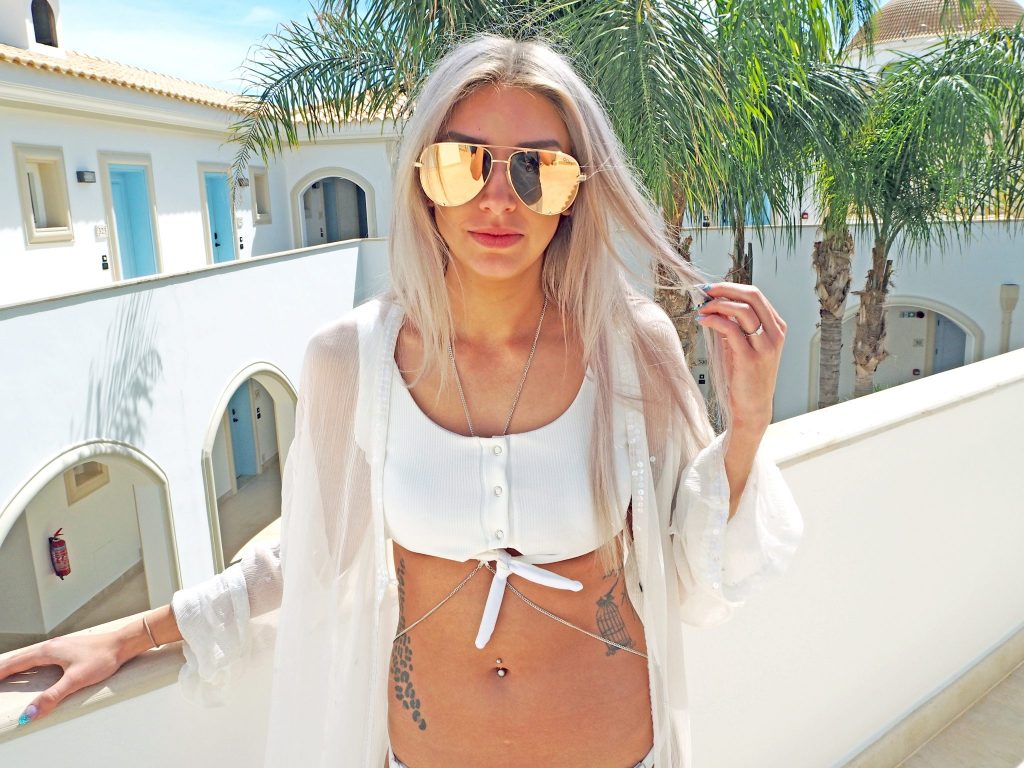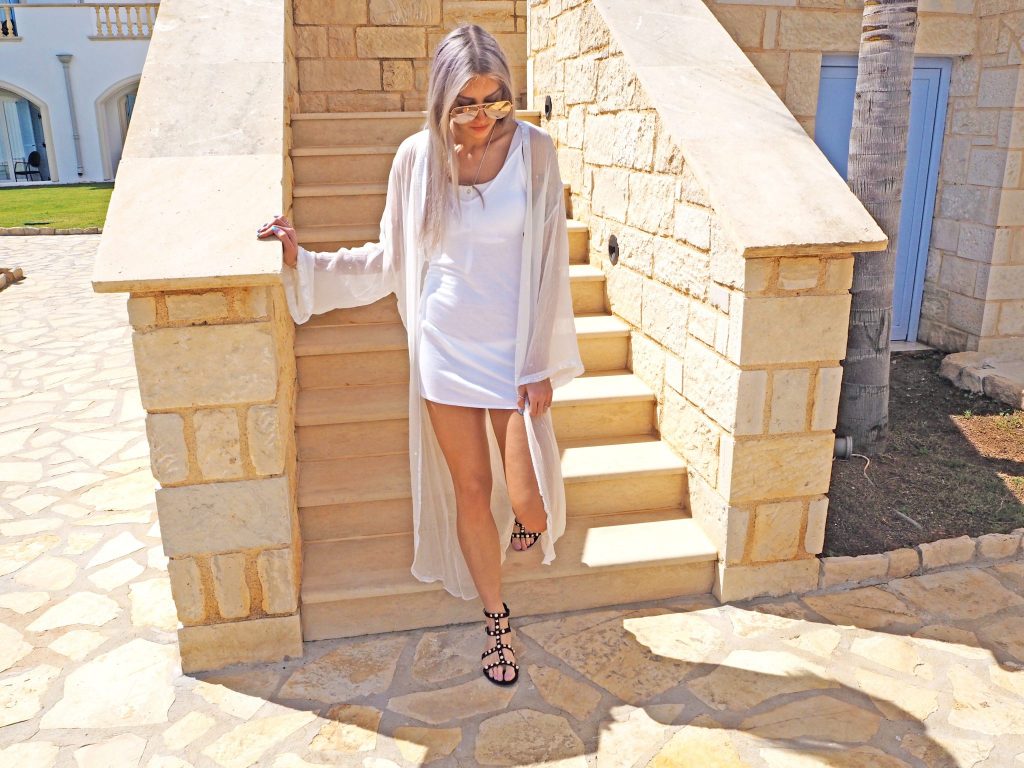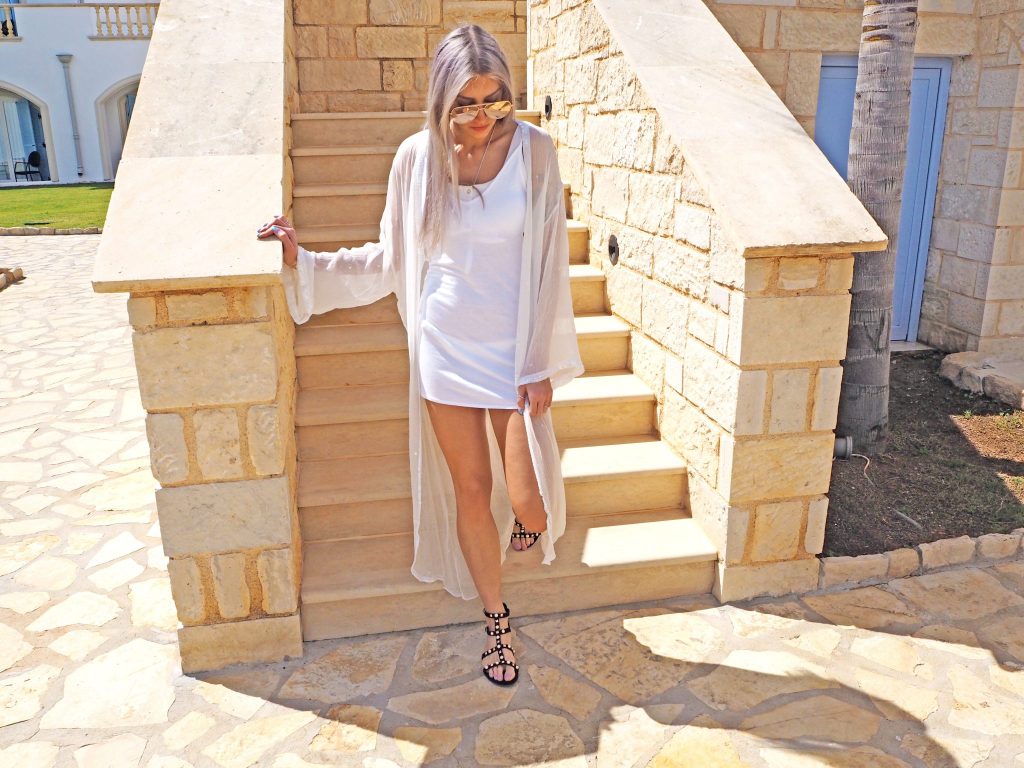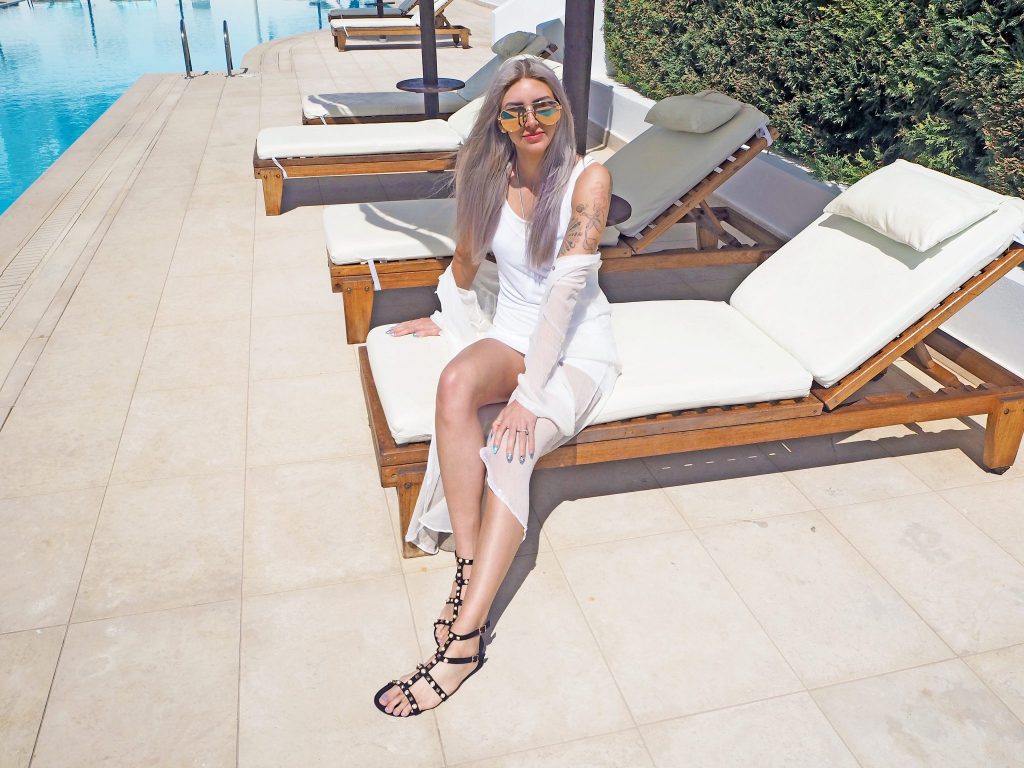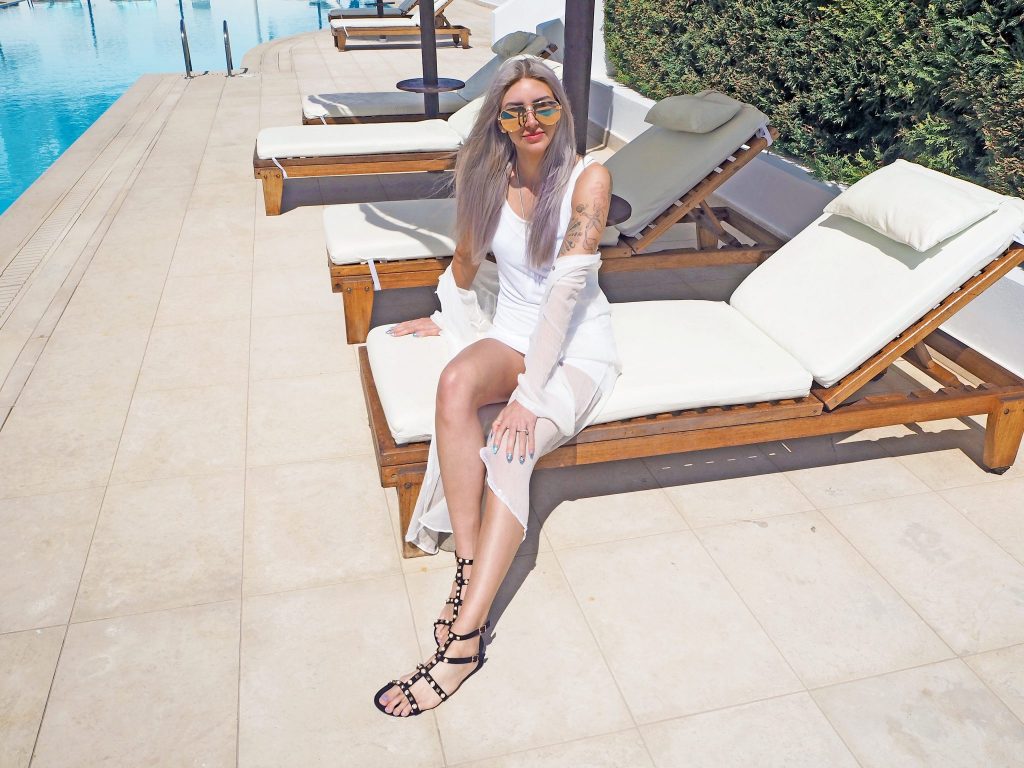 Don't you just love the type of holiday where you can just lay by the pool, read your favourite books, indulge in some delicious food and drink, and really relax? Don't get me wrong, I also love city breaks and adventure holidays, but I just find those moments of serenity so lovely and refreshing.
One of my breaks this year has been just that; an all inclusive week in the sun, eating and drinking, reading, relaxing, and not much else; perfection! For these holidays, my case consists mainly of bikinis, as well as easy to throw on shorts and tees, and some dressier items for the evening. One of my fave pieces from this break was my new Miss Tunica cover up set, which is just perfect for those pool side days. The tunic is gorgeous, and so easy to just throw on when you are popping away from your lounger and want to be a little more covered up. I love the white as it matched my bikini perfectly, and really makes your tan pop. If you want to cover up a little more, Miss Tunica also offer lovely light slip dresses to add underneath the tunic; beautiful to take your cover up from beach to city, without leaving your bikini behind!
I also adore their selection of body jewellery. I tend to wear mainly silver jewellery, so I paired this antique silver body chain withy white poolside outfit. If you want to add a bit of interest to a plain bikini or make your swimwear feel that bit more luxurious, these body chains look so gorgeous and are really easy to rock with any bikini; you could even pair it with a crop top or bodysuit for the evening.
Crystal White Tunic | £62.80
White Slip Dress | £15
Body Jewellery | £15
LL x
*These items were kindly gifted to me. As ever, all opinions are my own.