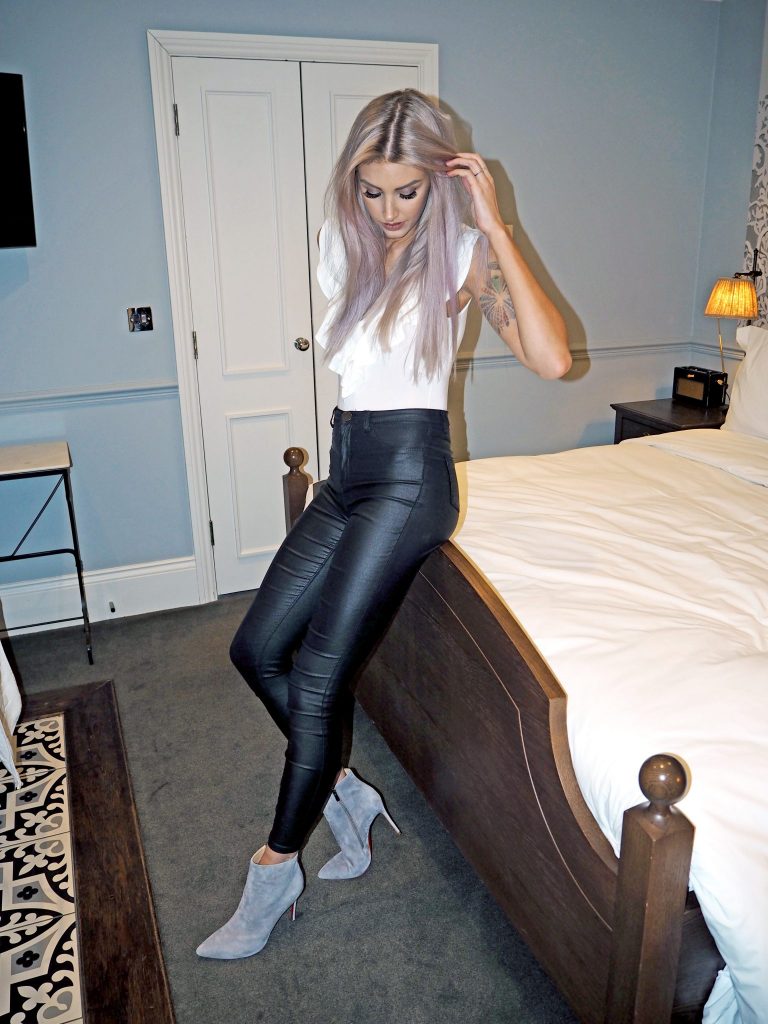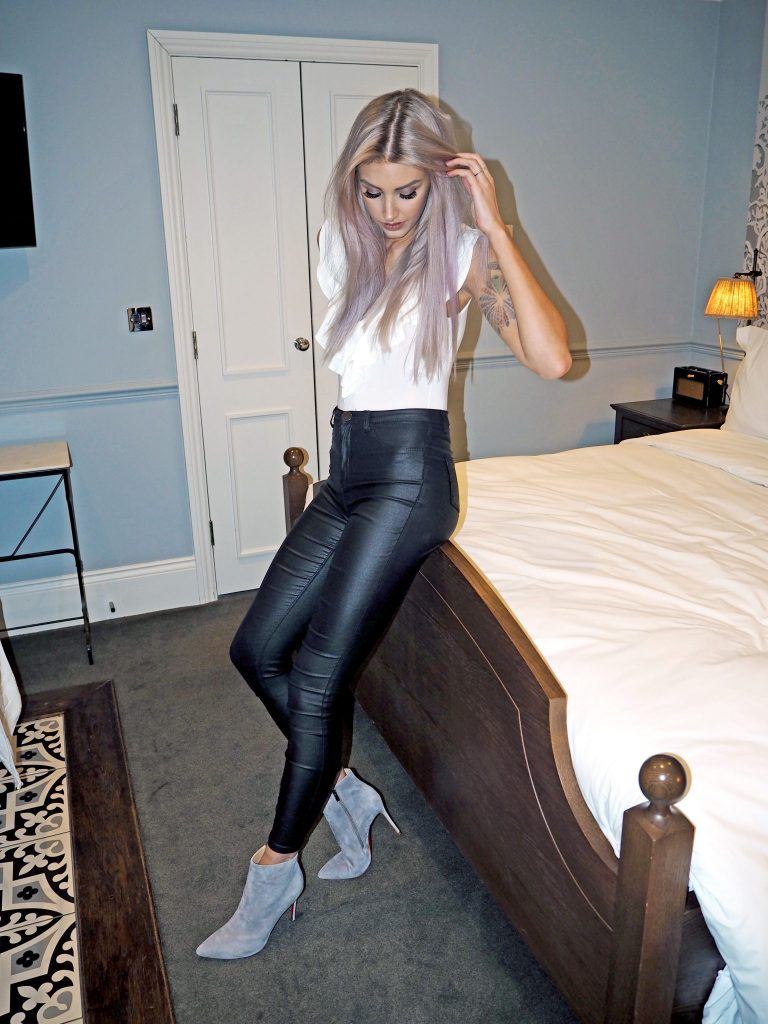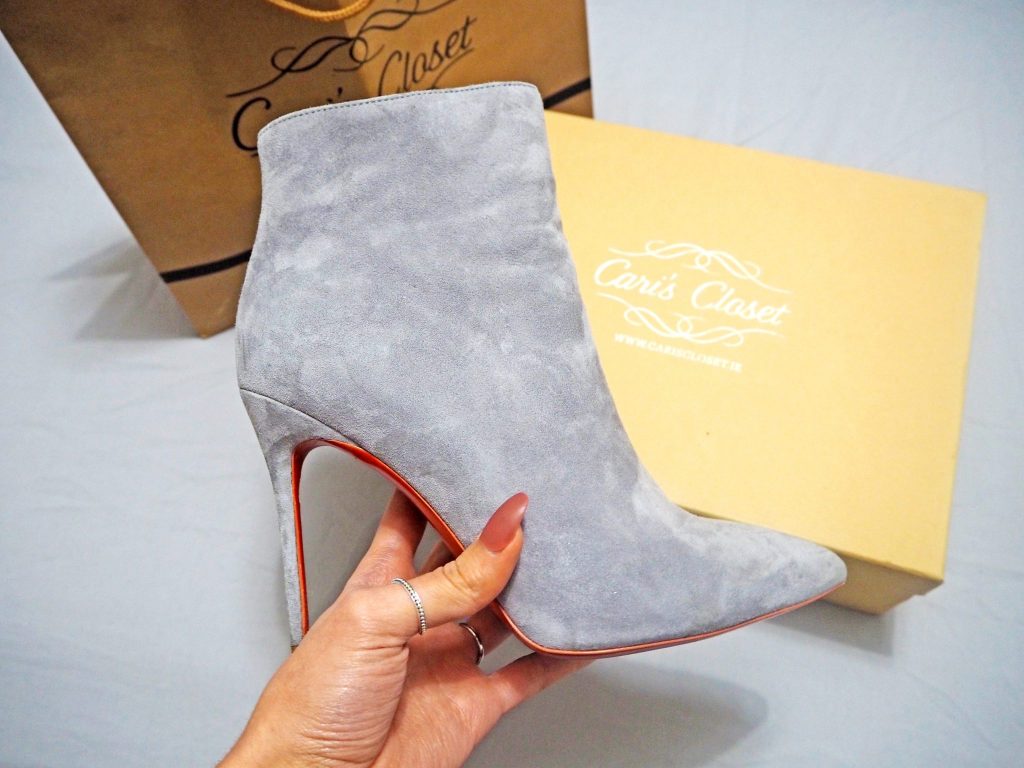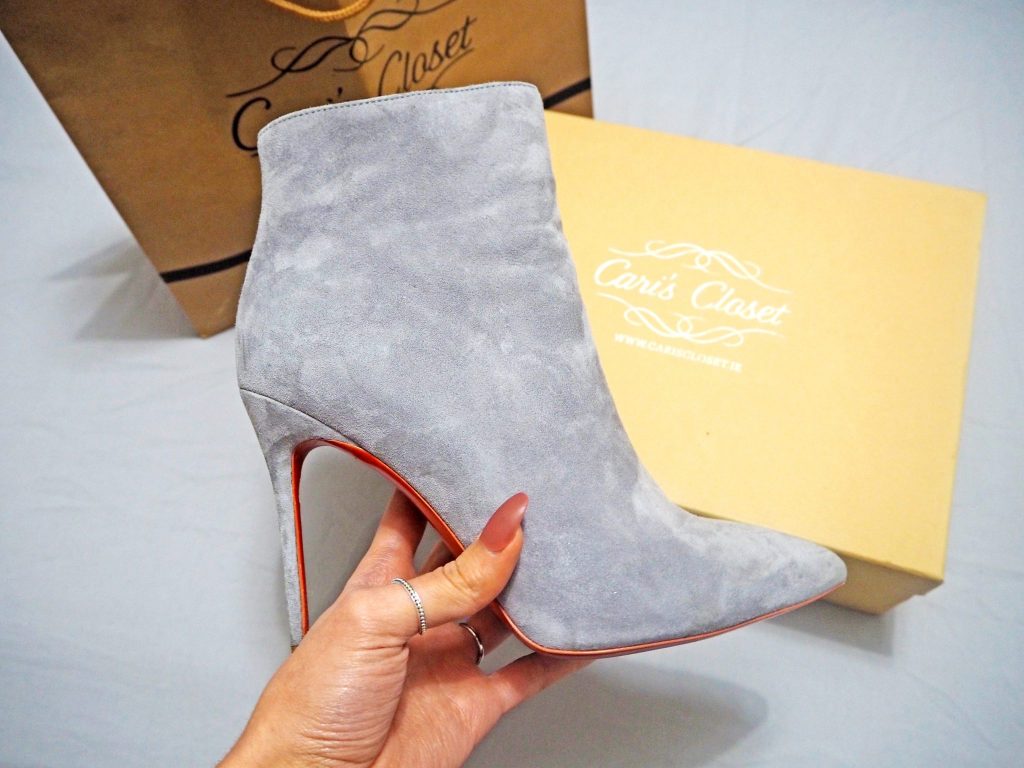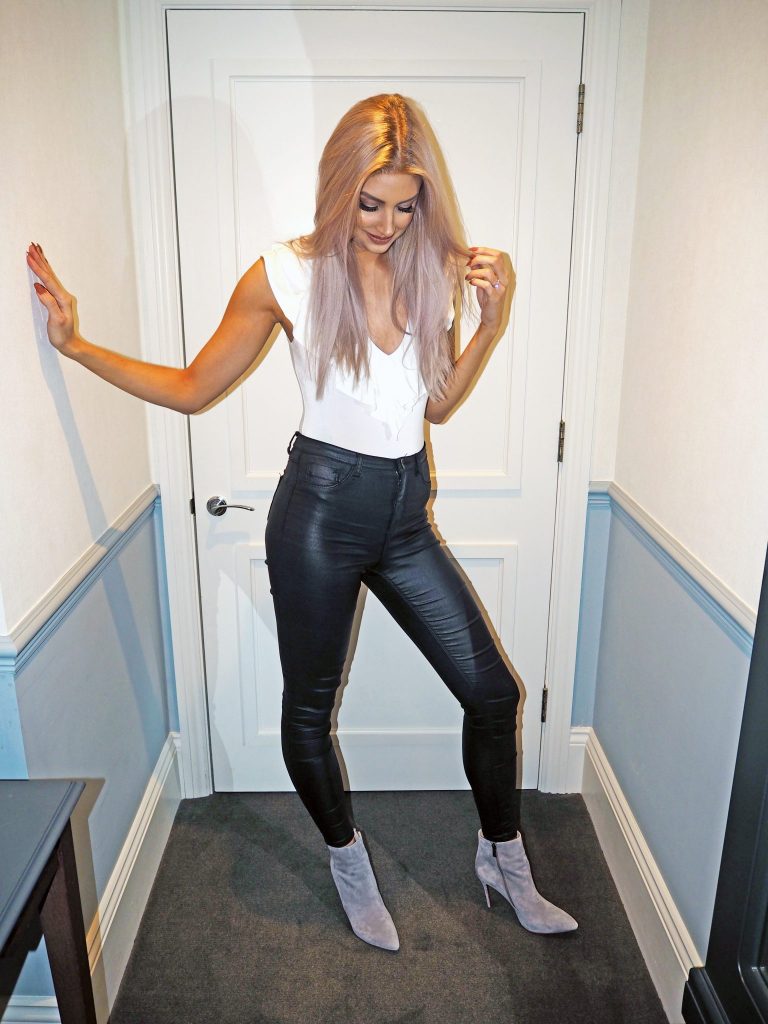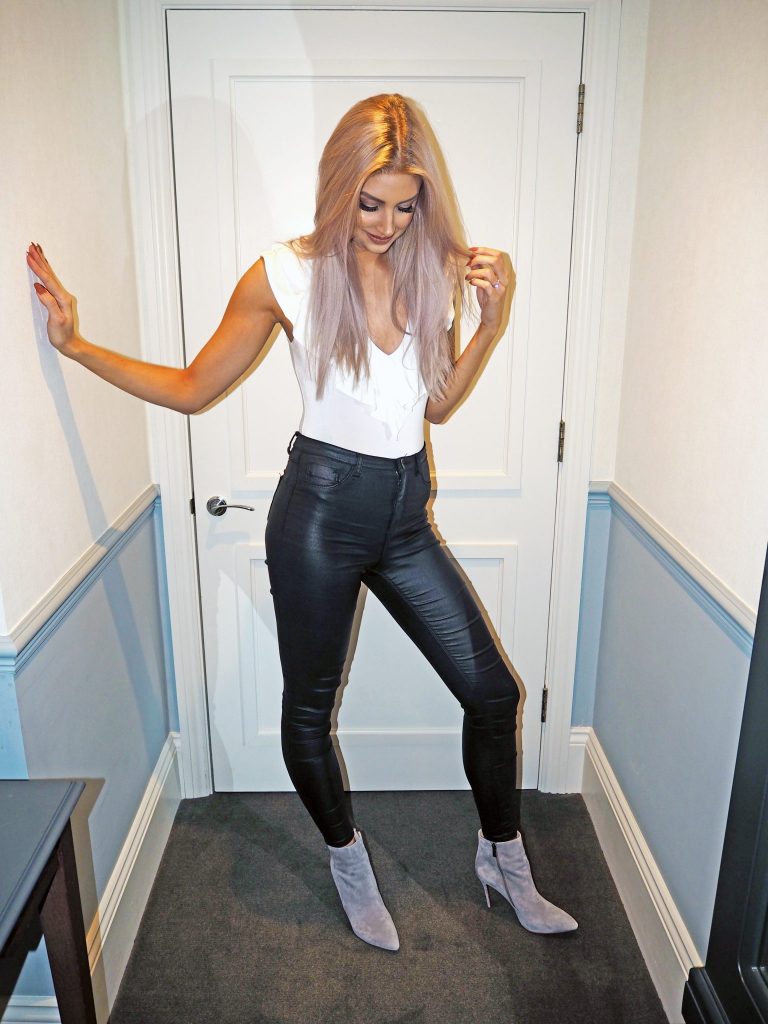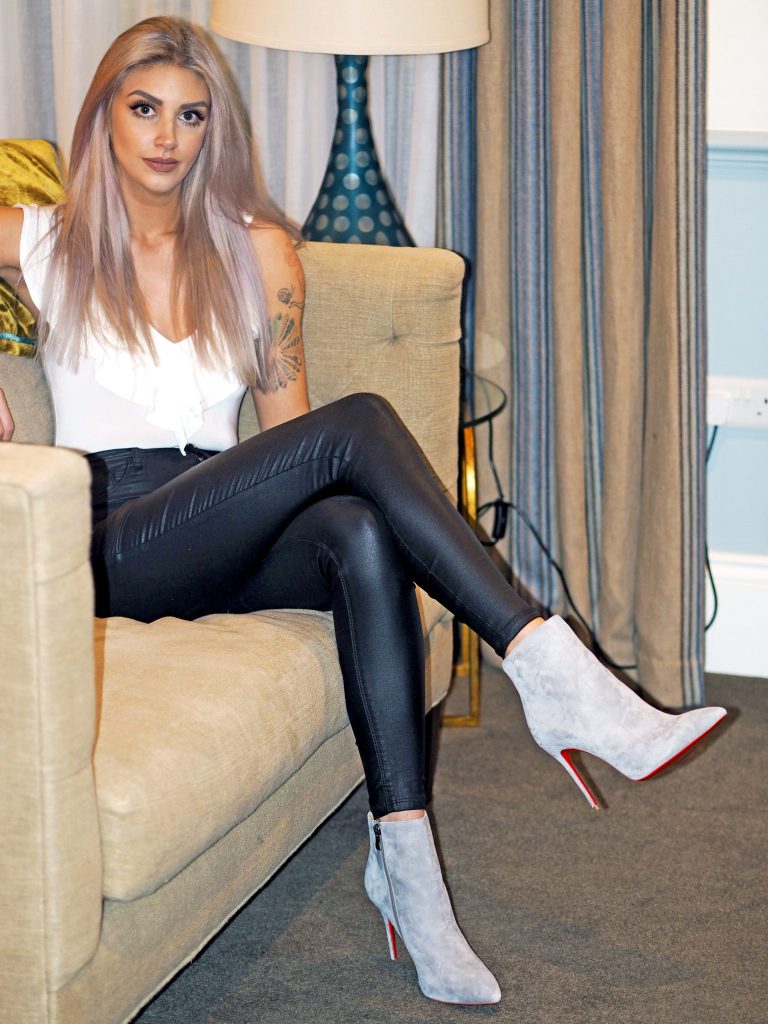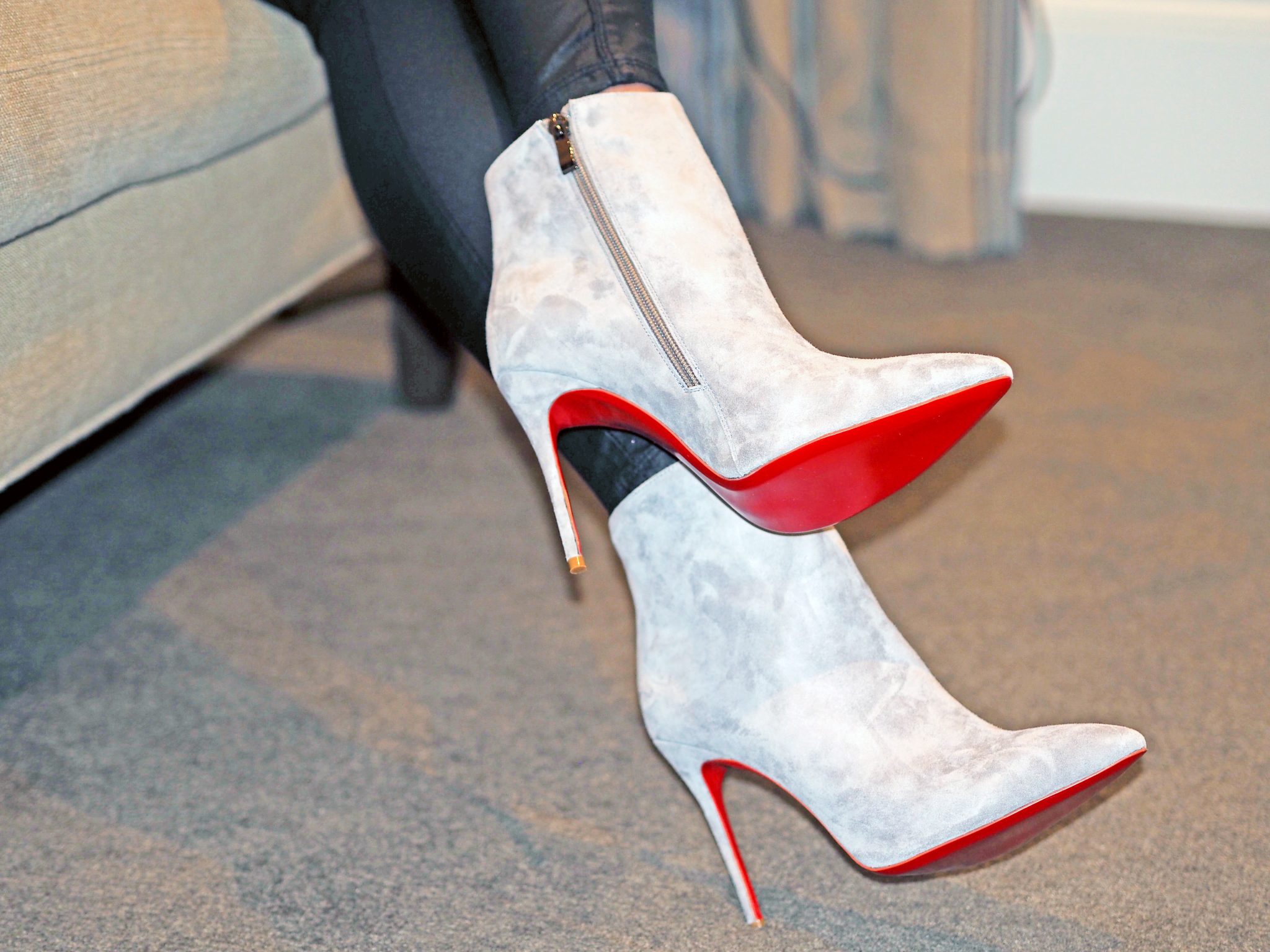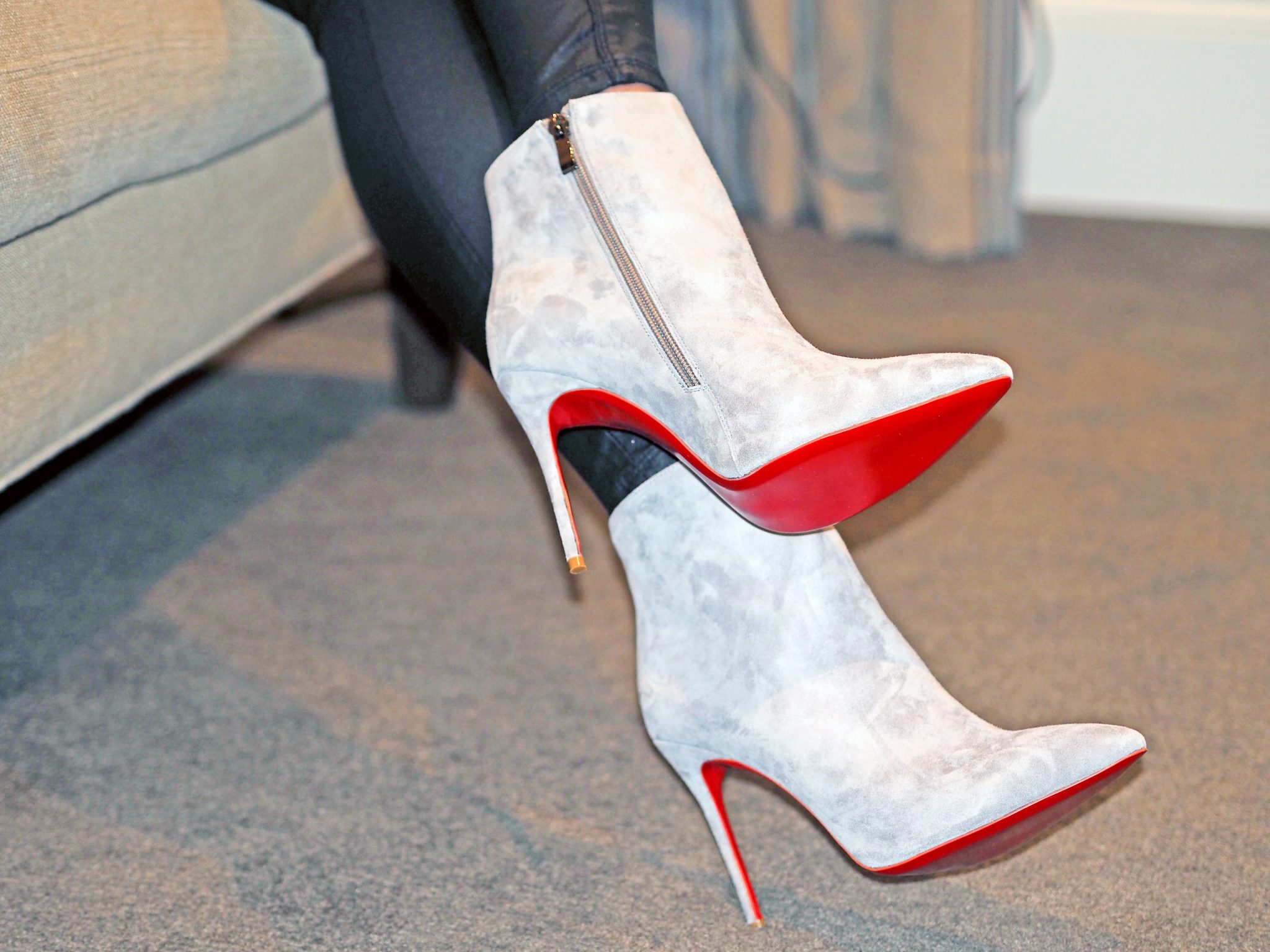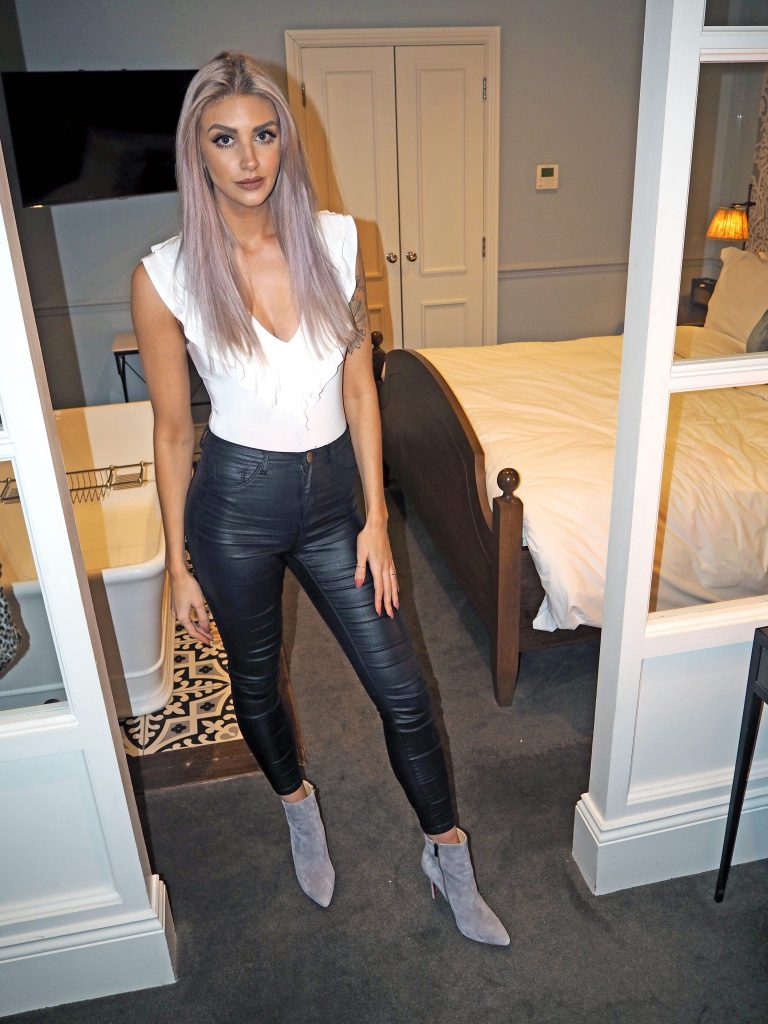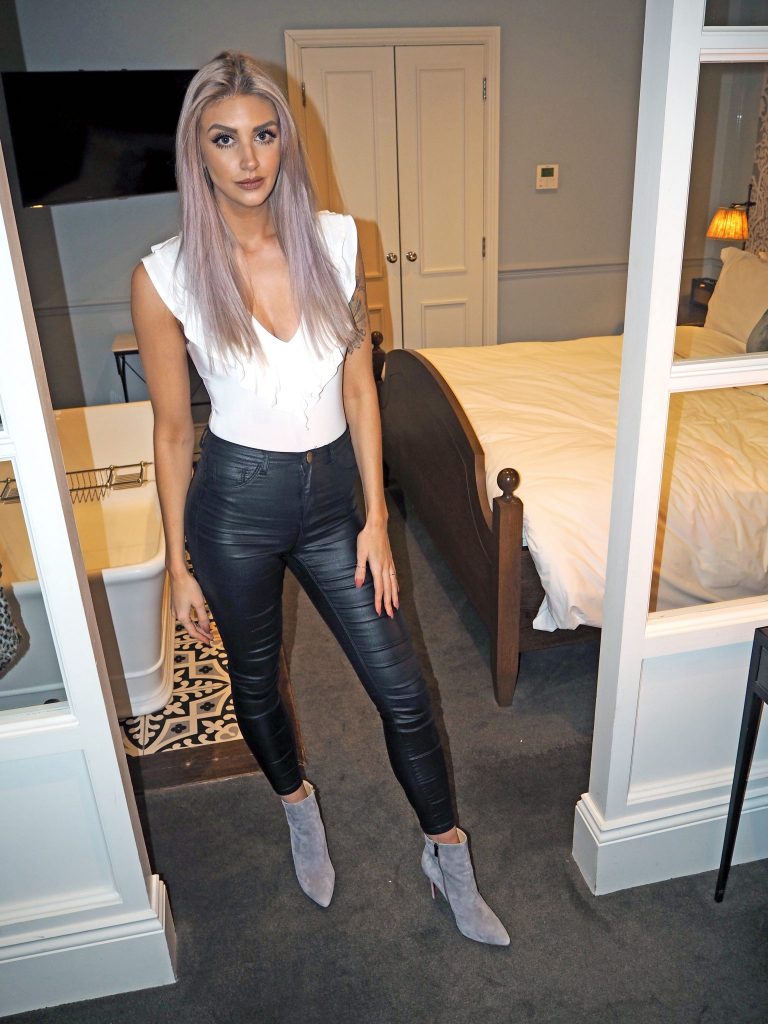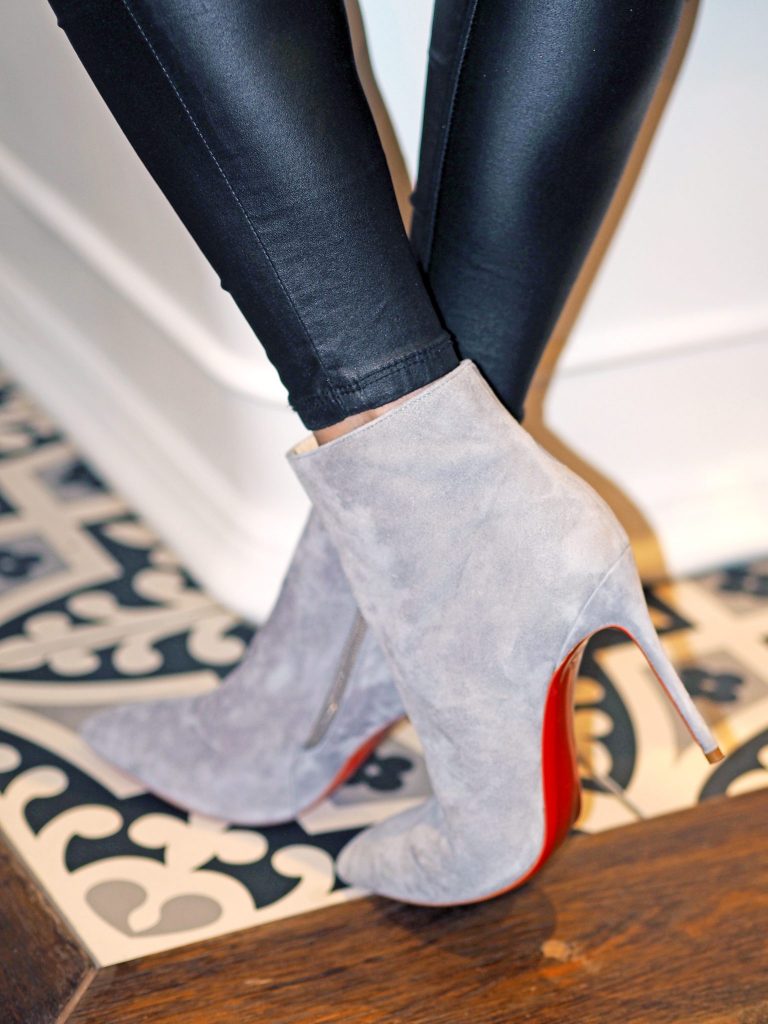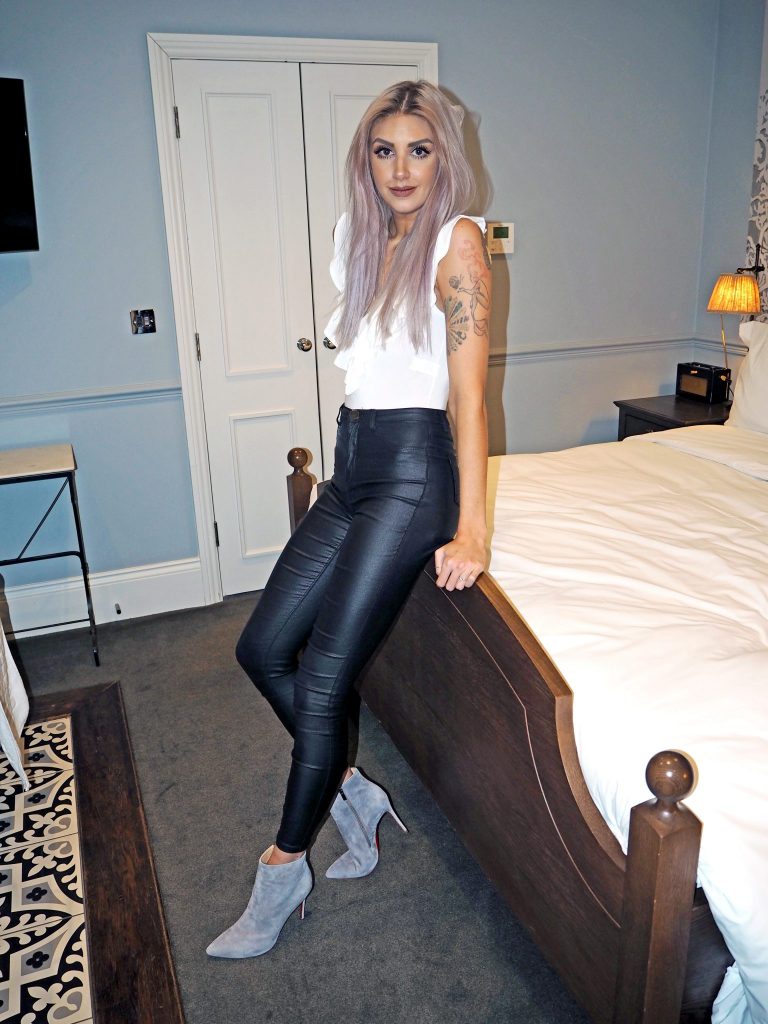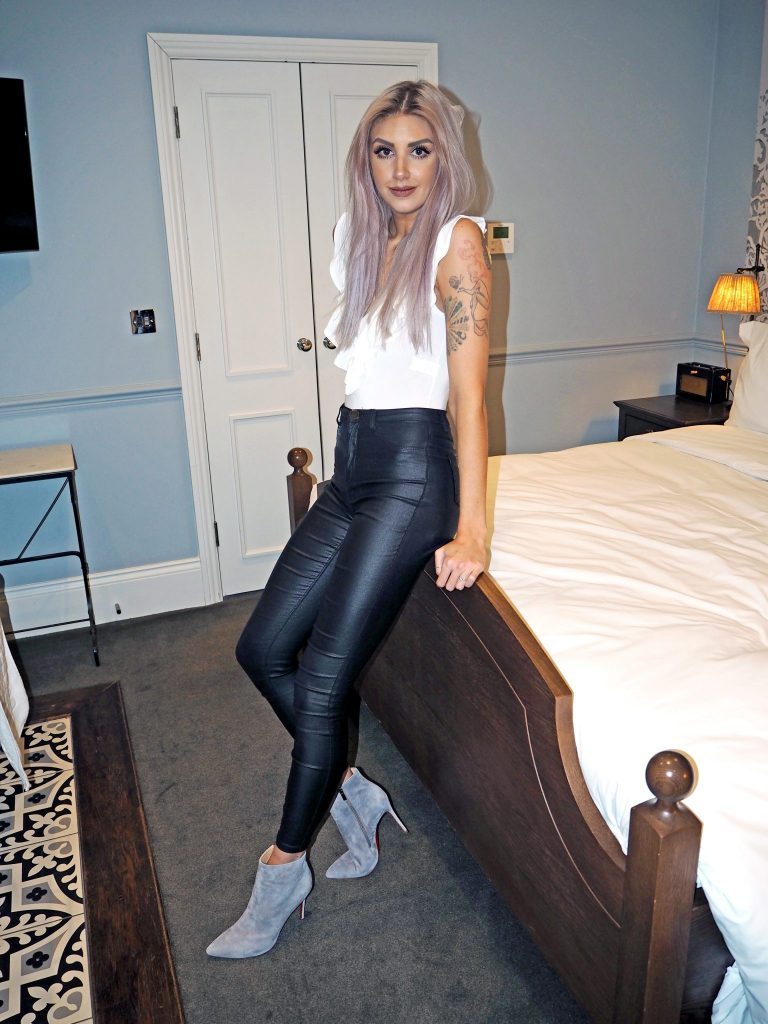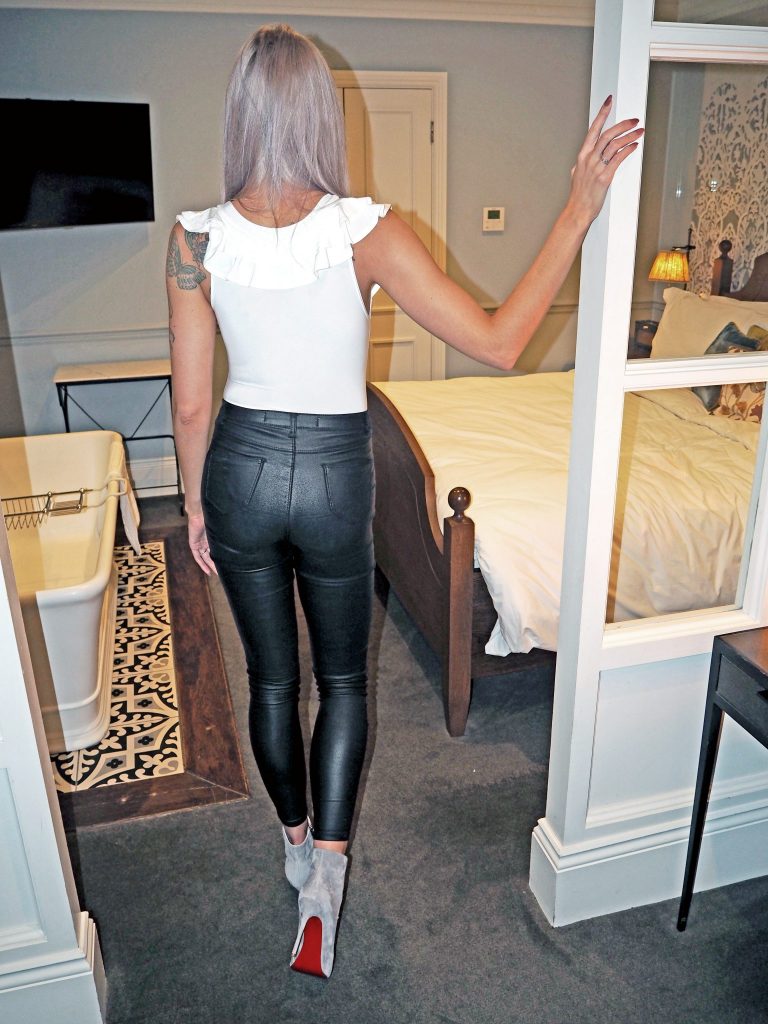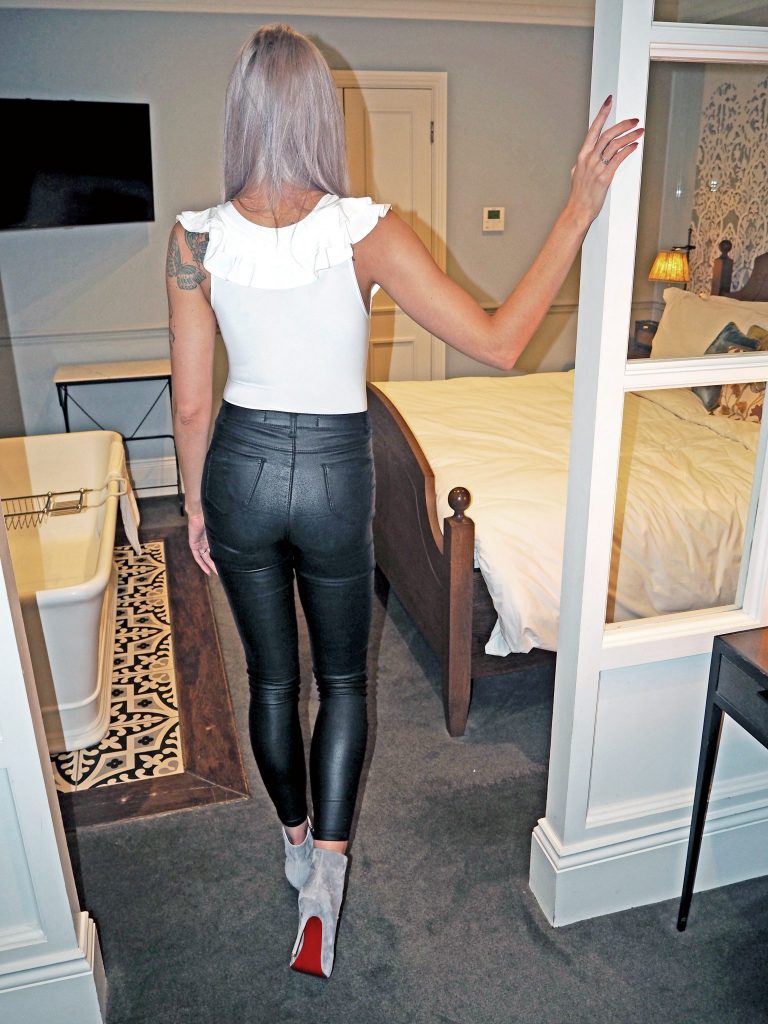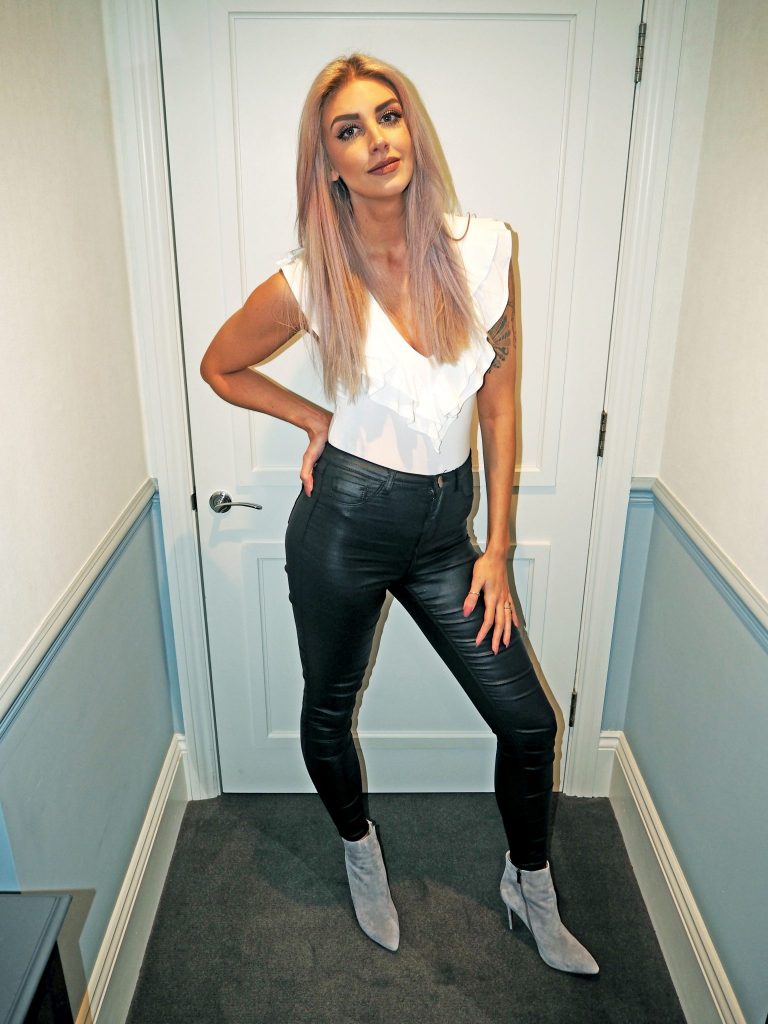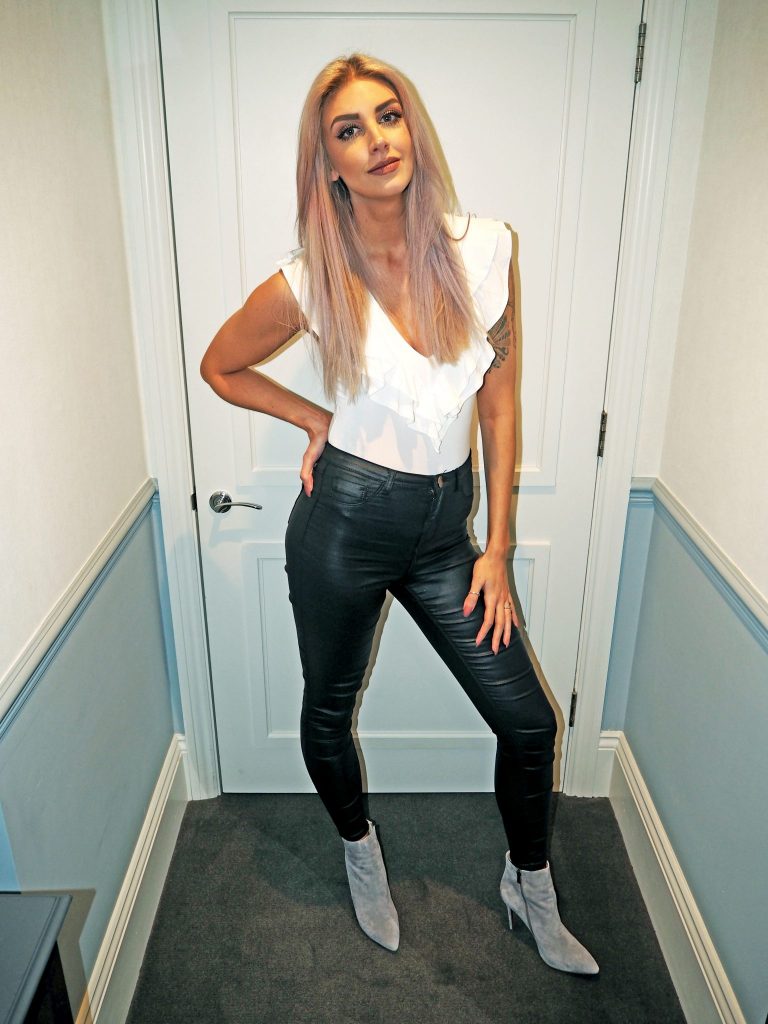 Whether you are heading to the office, popping out to meet some friends, or getting dressed up for a special date night with a loved one; these boots are a staple item that I think every woman needs in her wardrobe. They are just the perfect boot that work with every outfit and every look, and make you feel amazing (what more do you need from a shoe?!)
Ankle boots are my favourite style of shoe, as they can really take you through all the seasons. They are perfect with jeans or a skirt and tights in winter, but also look amazing with ripped denim shorts and dresses in the warmer months. The gorgeous grey suede of these really adds a luxury feel to your outfit, and the pop of red is the perfect splash of colour to brighten a monochrome look like I have done here.
A lot of my wardrobe is neutral and monochrome colours, so I wanted to show how easy it is to make a simple outfit look next level, with just a killer pair of heels. My go-to is always a bodysuit and jeans, so I chose some coated black jeans and a clean white bodysuit with some neck detail – nothing too fancy and super easy to throw on. The addition of the grey boots just pull the outfit together; the stiletto heel looks really classy, and the sole adds a flash of colour and fun to the palette. I also found that the quality of these is amazing, and they are super comfortable to walk in. Definitely a pair of booties I will be rocking all year round.
You can shop Cari's Closet here.
LL x
*These boots were kindly sent to me for review from Cari's Closet. As ever, all opinions are my own.