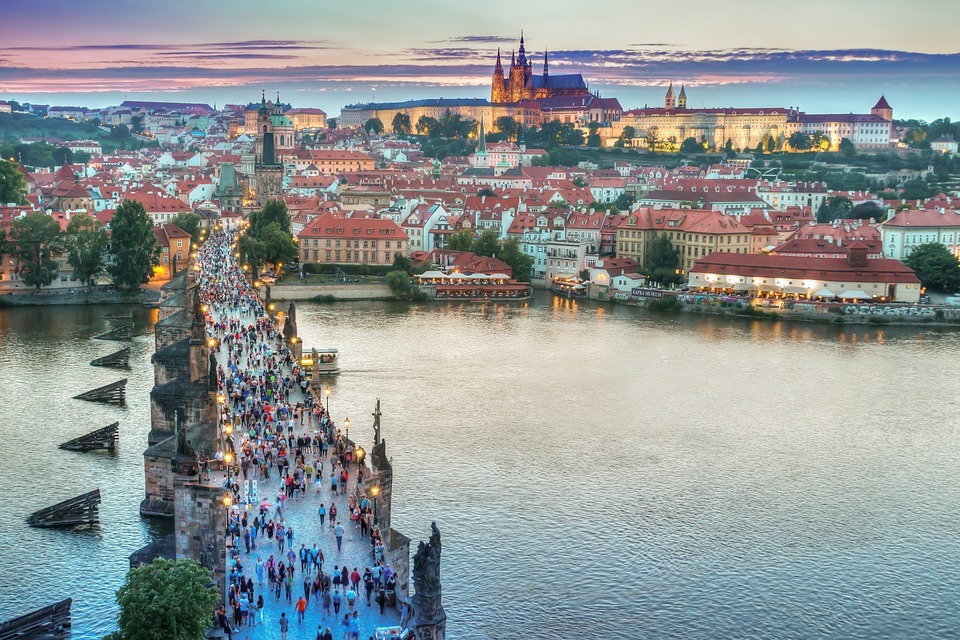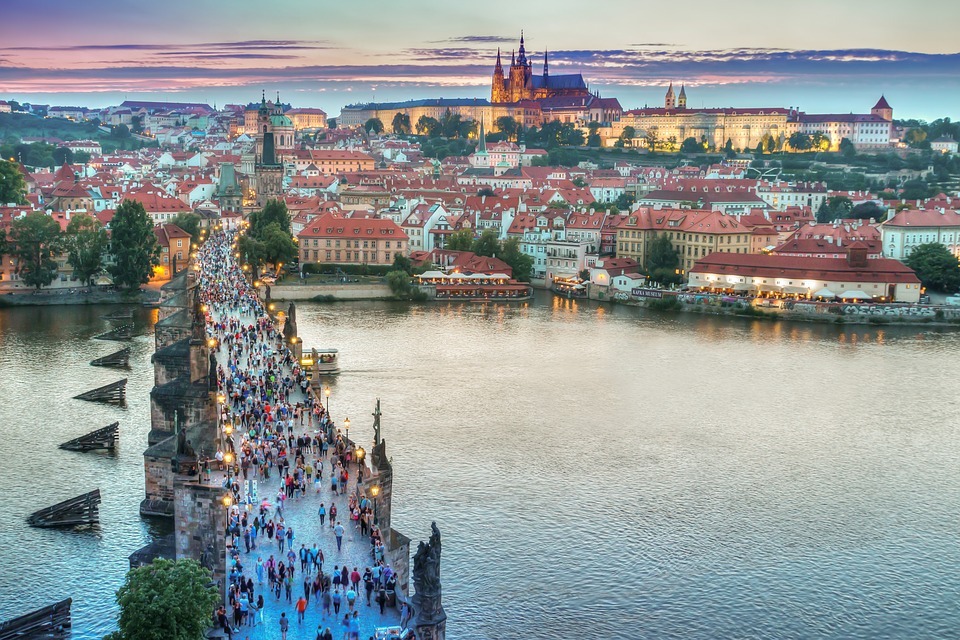 There are many places in Europe that are easy to travel to from the UK and make for the perfect mini break, whether it's a quick weekend away to explore a new city, or a travelling trip across a few cultural hot spots. I don't know about you, but when I am planning a mini-break, I search for somewhere full of life, culture, a few historical landmarks and, of course, plenty of good food and drink. The usual popular destinations include Paris, Rome and Amsterdam, but sometimes going a little off the beaten track can make for some great discoveries. Prague is a great up and coming city-break destination, with more and more people visiting every year to discover what it has to offer, and it is easy to see why. Here are five reasons why you too should jump on the band wagon and take a much needed trip to Prague.
The Food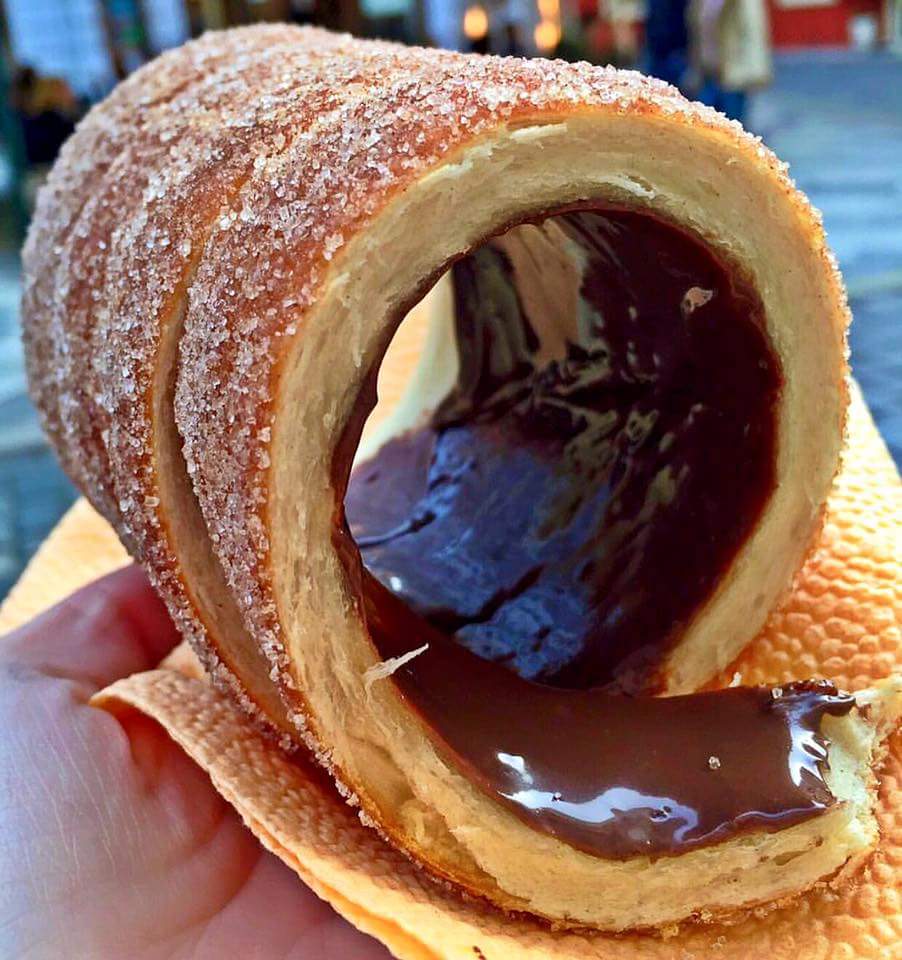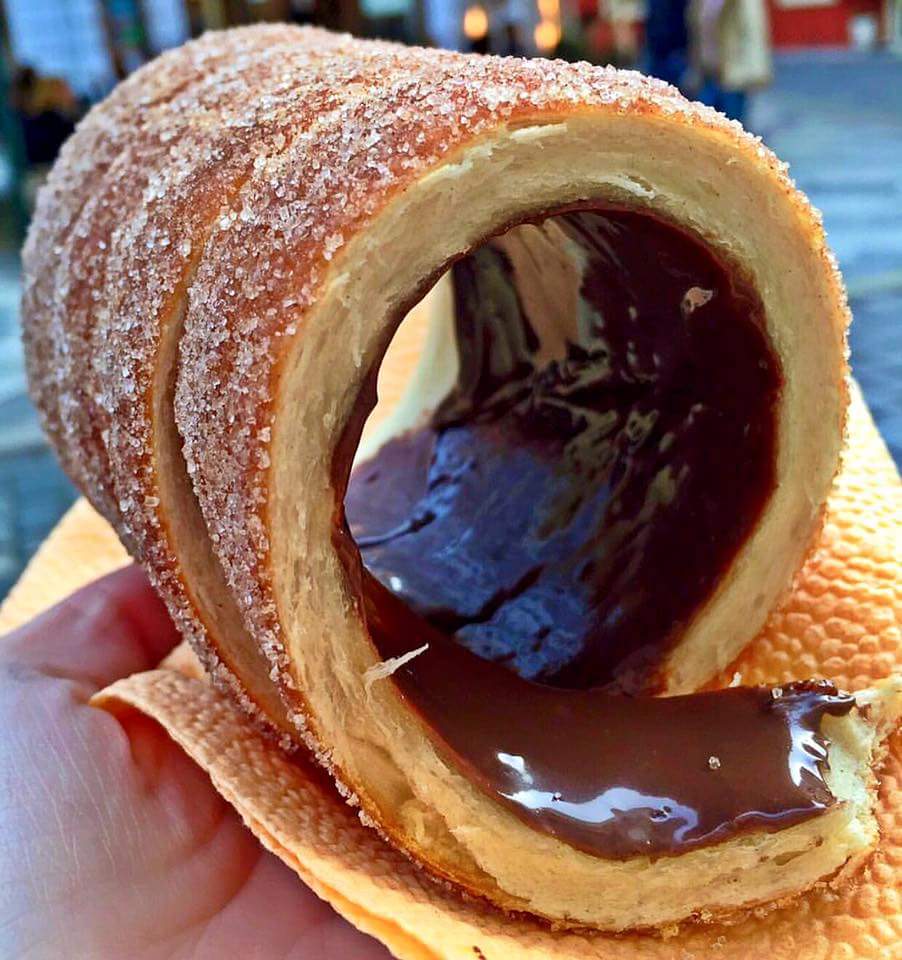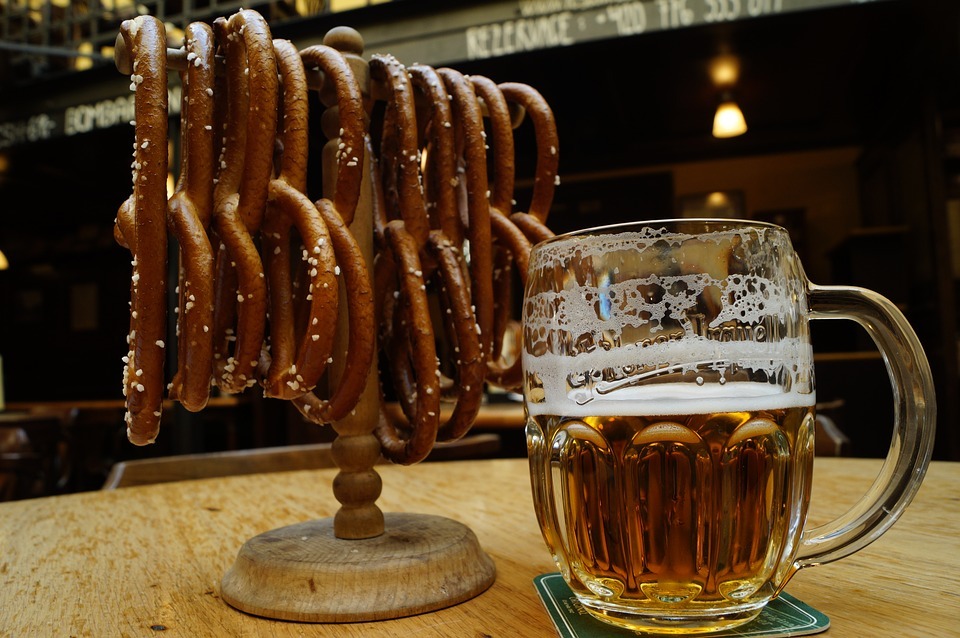 When on any type of holiday, eating and drinking at all times is essential, and one of the best things about visiting a different country or city is discovering the different cuisine. Whether you prefer to eat something rustic and traditional (think lots of red meat, dumplings, red cabbage, spicy sausages and a stein of beer) or whether you prefer fine dining and exotic tastes, there is something for everyone in Prague. One of the best things about the city is the number of exquisite delis, selling everything from fresh pasta to creamy cheesecakes, crispy pastries and delicate macarons. Their coffee is also guaranteed to give you a kick, whether you fire up your mornings with a cup, or enjoy sipping it whilst lounging outside for an afternoon pick me up. One of the things you definitely can't miss is their famous Trdelník; a sugary pastry that is cooked on a spit and shaped into a cup shape. The warm cup is filled with a range of delicious fillings such as ice cream and Nutella, and you can find a Trdelník stand on pretty much every corner of the city – heaven! Want to get educated about the local cuisine? Try a food tour – you won't be disappointed.
The Sights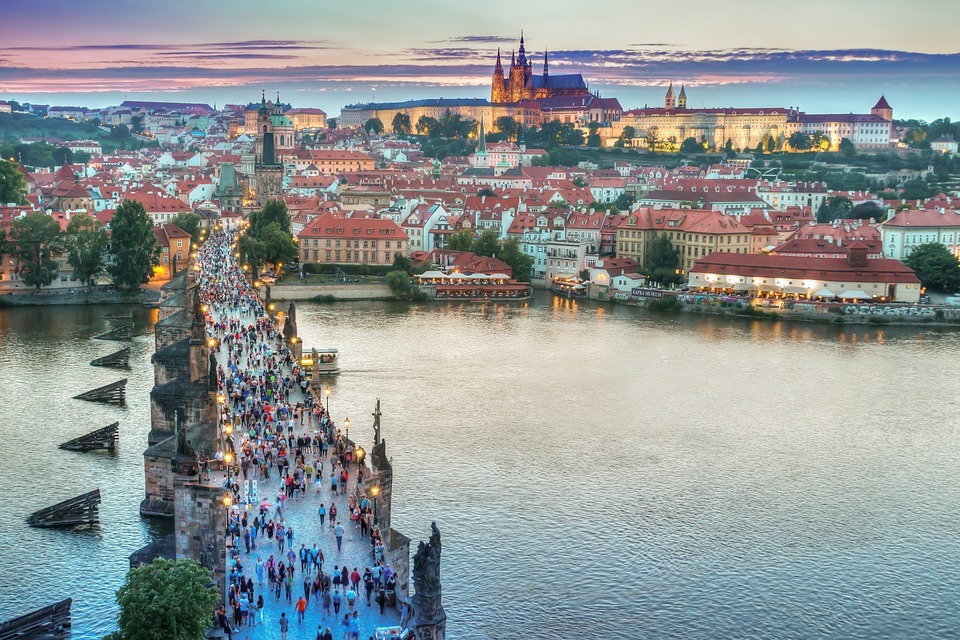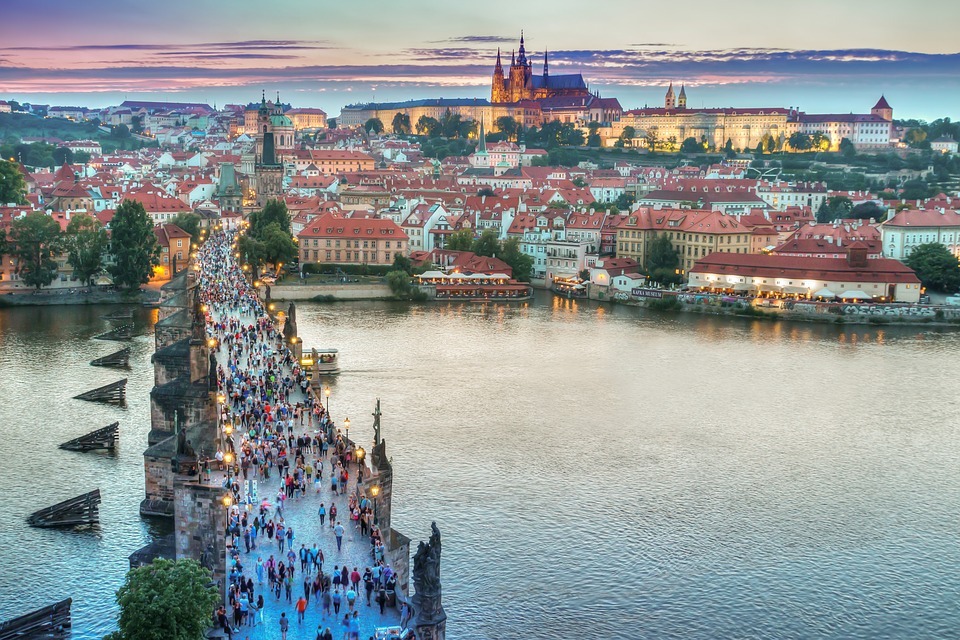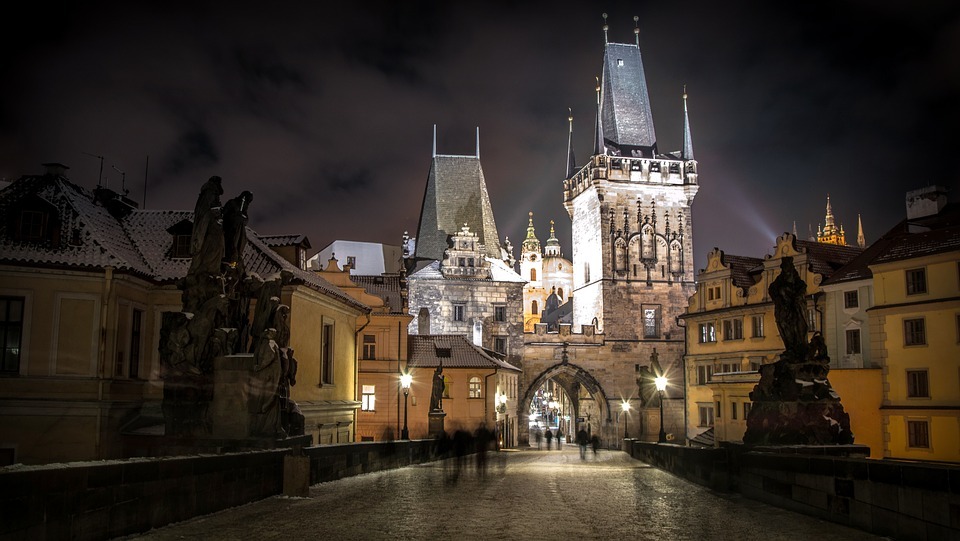 You can't visit a city as beautiful as Prague and not soak up the historical sights around you. From the myths and legends of Charles Bridge, to the grand Prague castle that sits up high on the hill. If you time it right, your visit to the castle will coincide with the changing of the guards, which will see music played and a traditional Czech military parade. Even just walking around the old town of Prague allows you to soak up the grandeur of the city, with its amazing architecture and intricately designed buildings. The town is split into two parts, the old town and the lesser town (the little quarter); each are steeped in history and are situated at either side of Charles Bridge. There are also two theatres that are definitely worth a visit if you fancy catching a show during your stay.
The Nightlife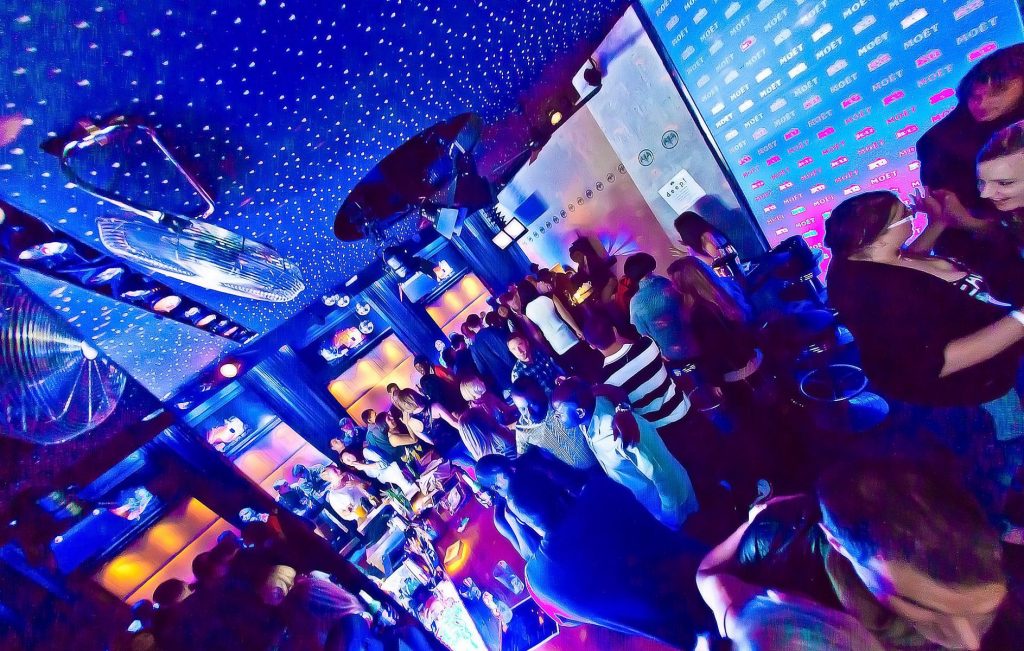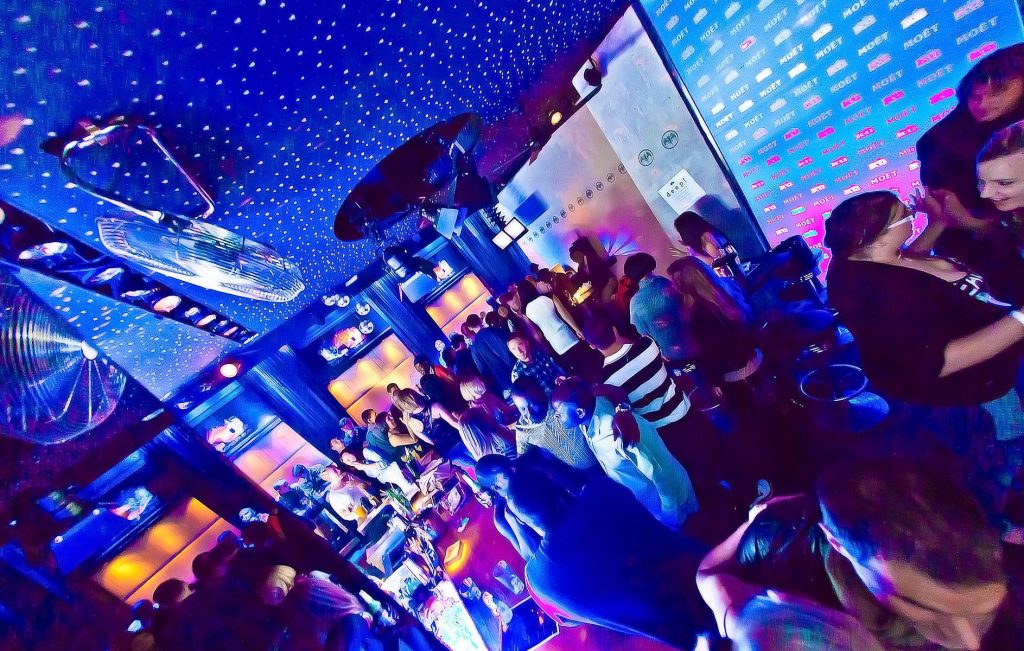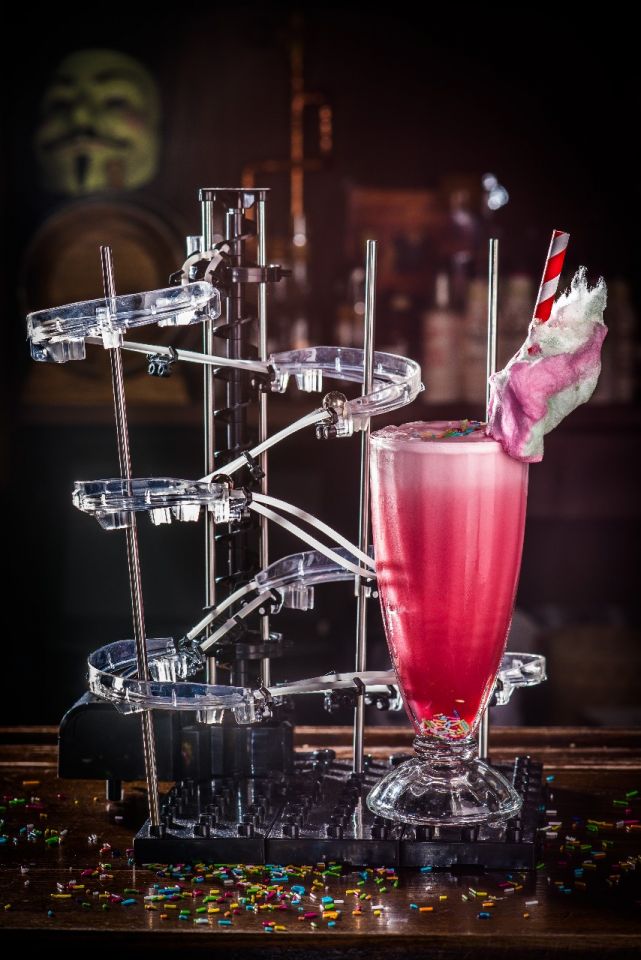 Whilst by day you might enjoy sipping coffee and eating delicious cake in the square of the old town, by night the city comes to life in a whole different way. After you've enjoyed your evening meal (the places to go are endless – any day of the week) you might want to head somewhere a little more lively. The nightlife in Prague definitely has an underground vibe and is hidden well from the picturesque culture of the old town, but once you find it, you discover a whole new dimension to this amazing city – and the reason it is so popular for group holidays and hen and stag do's. One of the most popular places to visit for cheap drinks and a boogie is the KU Bar and Lounge, which regularly hosts live DJ's and themed nights, but if a well-made cocktail is more your tipple, then the famous Anonymous bar will knock you up a Pina Colada or one of their many epic cocktails. If you're travelling alone or would like to get to know people, then one of Prague's famous pub crawls is definitely the way to go – you can find leaflets for these in any of the tourist offices!
The Tours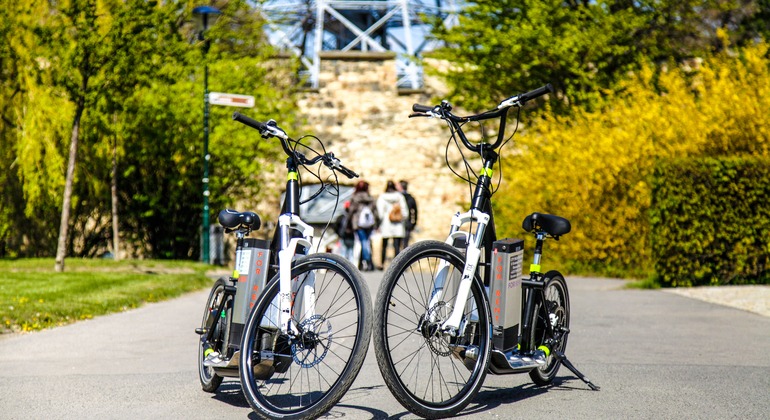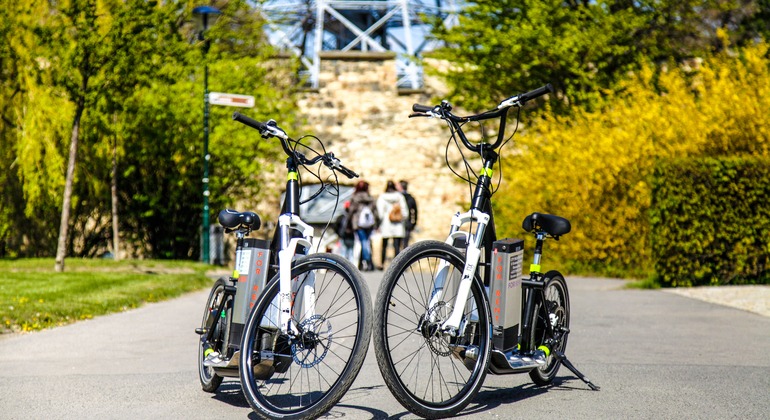 It's always great when there are plenty of different activities to do as a tourist in a new city. Prague offers many different ways of seeing the sights including river cruises, walking tours, bicycle tours and even Segway Tours. You might see a lot of people getting round on either Segways or Electric Scooters during your visit to prague; and these are a really fun way of seeing the whole city, with an educated guide stopping the tour at some of the best landmarks and telling stories of their history. Don't forget to ask your tour guide for any recommendations of other things to see and do in the city as well as some of the best places to eat – it's always nice to get advice from a local. All information about activities can be found in a tourist office, and don't forget to pick up a city map so you don't get lost along the way!
The Museums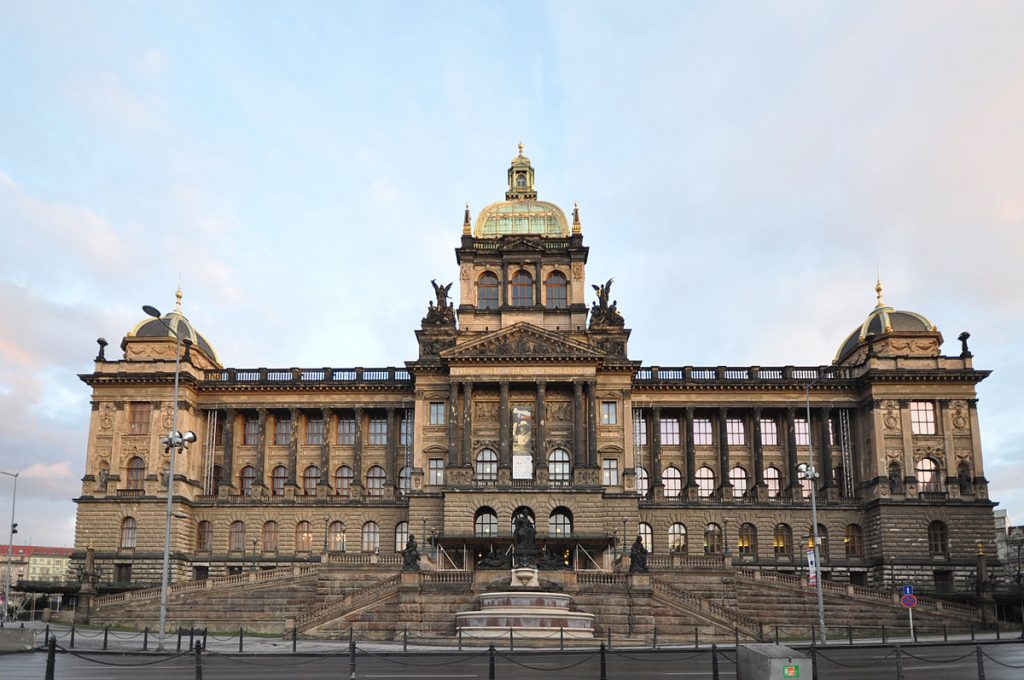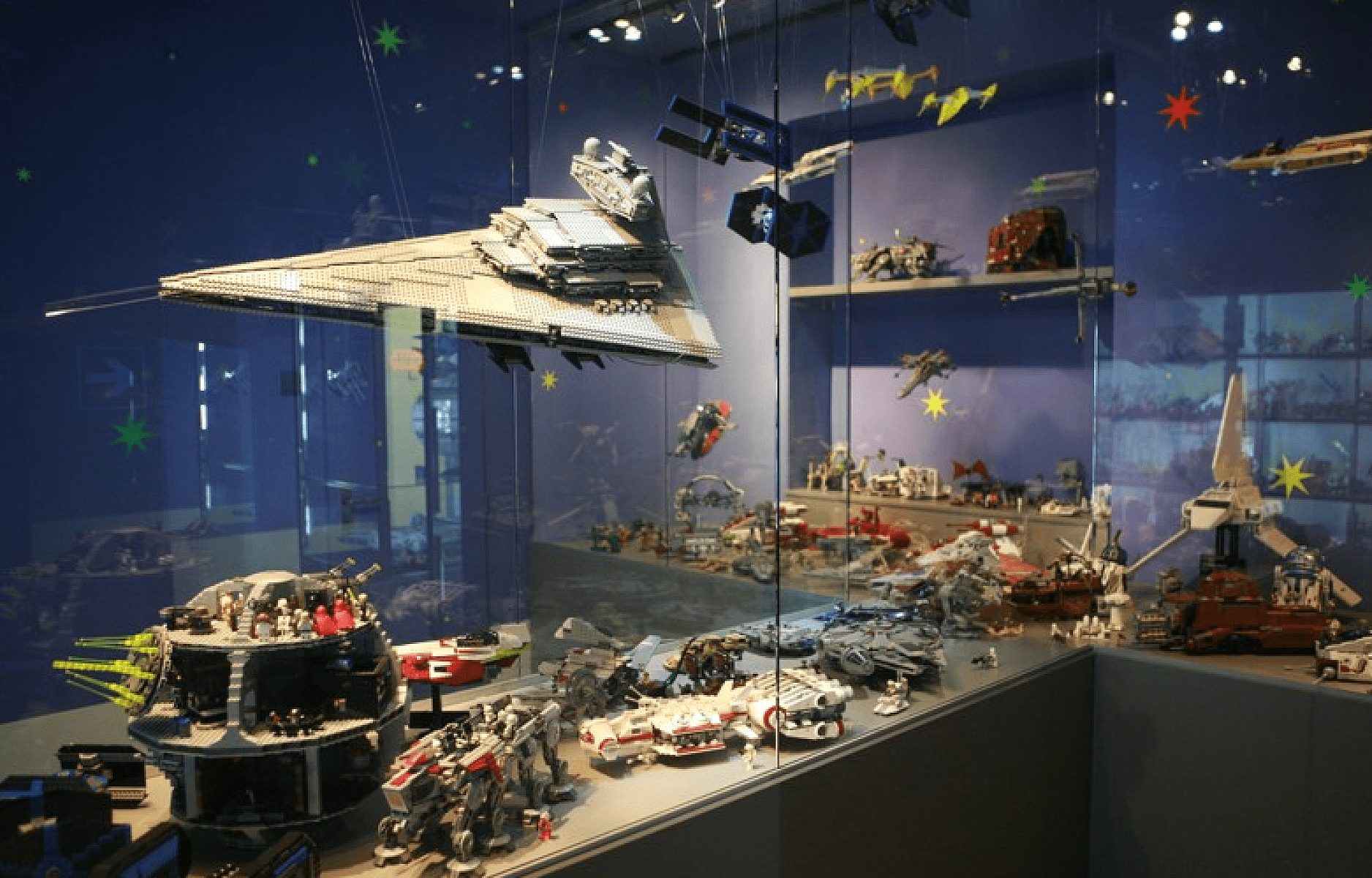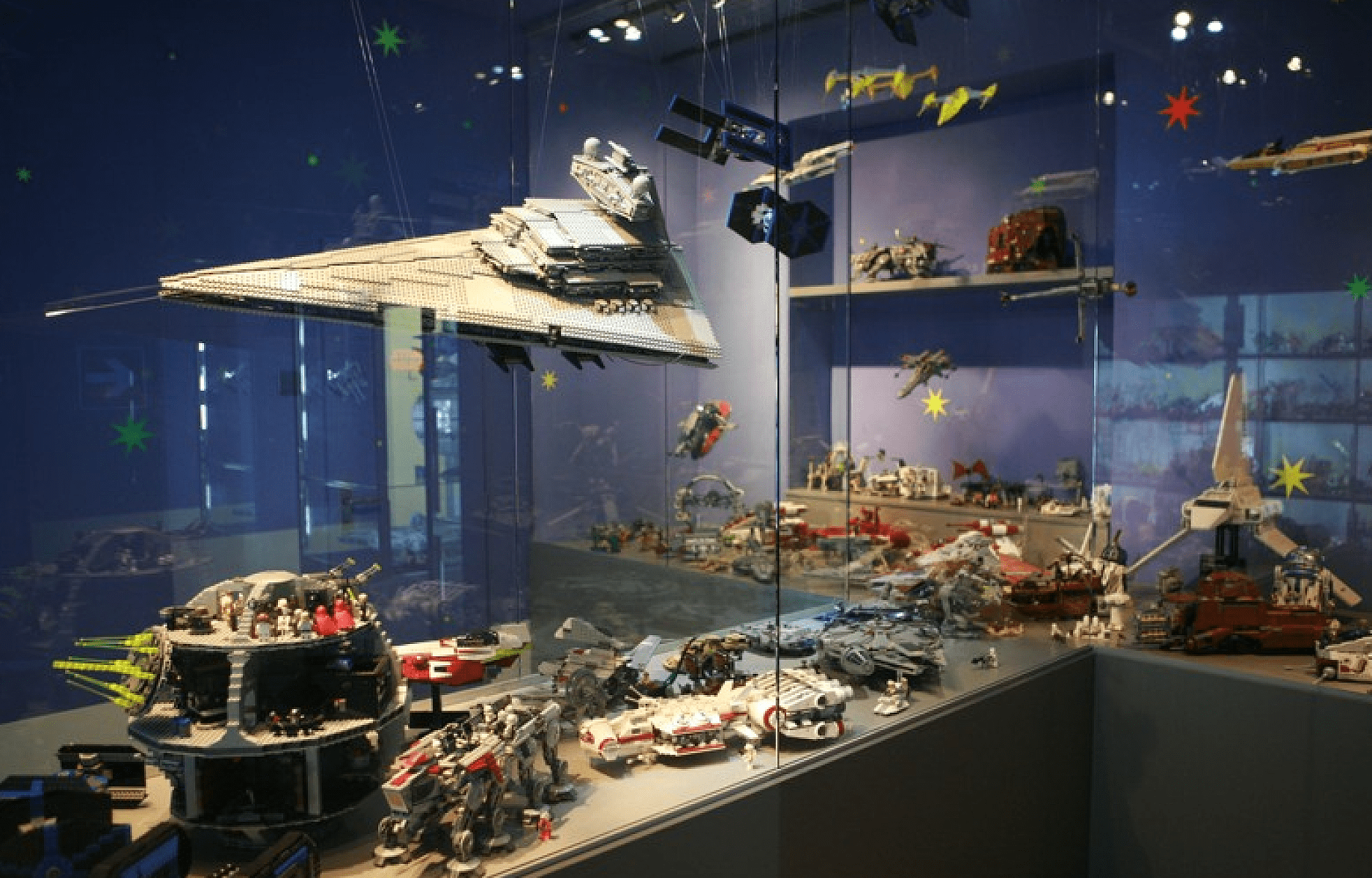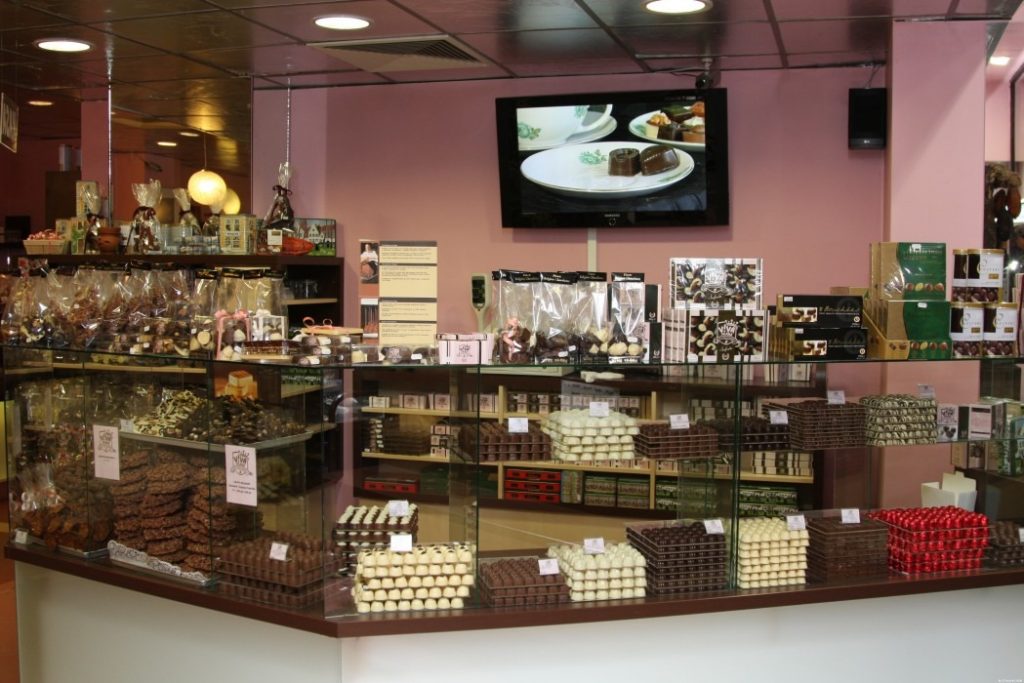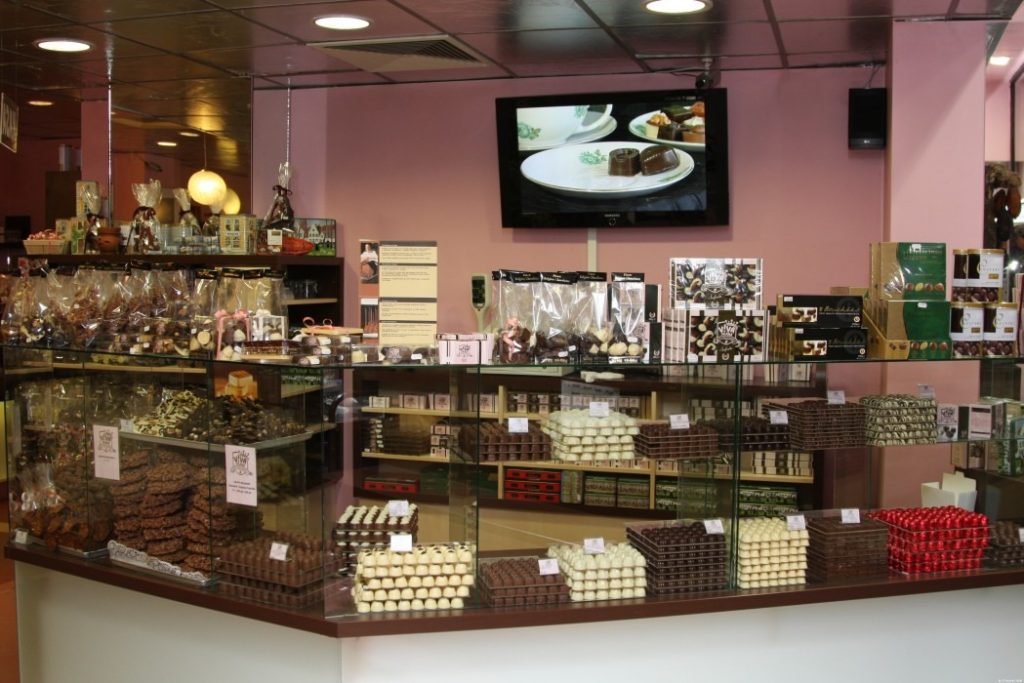 Whether you love to visit art galleries, want to know a little bit more about Prague as a city or love a good gimmick, there is a museum for everyone in Prague. From tales of the past in the Jewish quarter to the rude and cheeky sex museum, and even a Lego museum and a chocolate museum, where the opportunity to make your own chocolate comes twice a day – you will be spoilt for choice. Who said museums were boring?!
So no matter what style of holiday you like to go for, Prague definitely has something for everyone, and is definitely an up and coming city venture for those looking for a last minute getaway, weekend break or city escape.
LL x
*This post is in collaboration with Airlink – as ever, all opinions are my own.